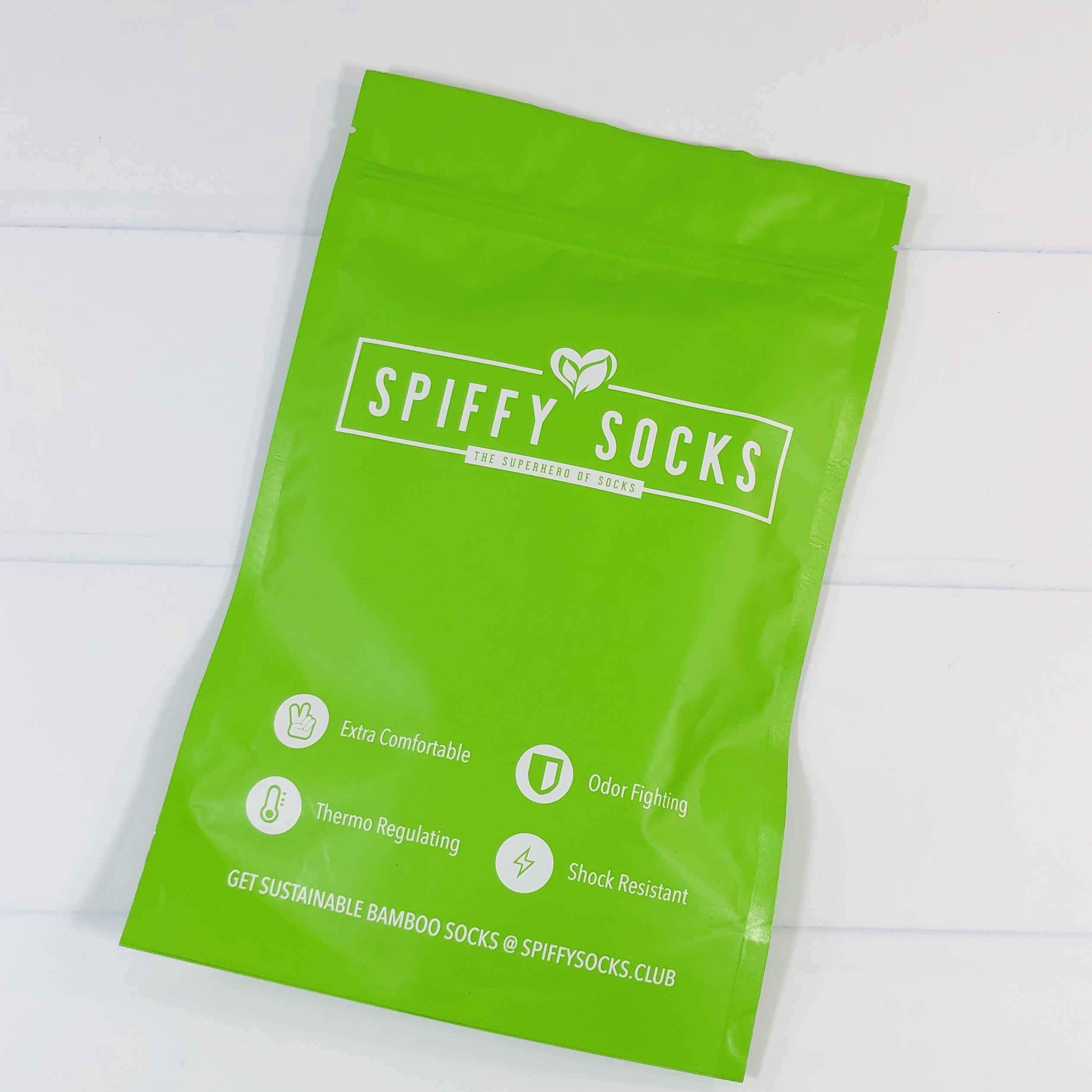 Spiffy Socks is a monthly subscription that sends snazzy socks made with bamboo fiber. They offer subscriptions for both men (sizes 6-12.5) and women (sizes 5-10) and subscriptions are $11 per month and even lower for longer terms. It automatically renews, but you can cancel anytime. Shipping is free to the U.S.
The most comfortable, hygienic, stylish, and sustainable pair of socks you'll ever wear. Learn the advantages of wearing socks made of bamboo fiber and why it compares to no other.

Super Light and Comfortable – Twice as soft as cotton!
Natural Antibacterial Fighting Qualities – Wicks away moisture and combats odor naturally
Thermo-regulating Abilities – Warms comfortably on the cold days but stays cool when it's hot
Shock and Wrinkle Protection – Spiffy Socks are naturally durable and never require any type of ironing
Free shipping within the United States!
Note: Order by the 20th to get the current month's box!
DEAL: Get 10% off for the life of your subscription! Use coupon code HELLOSUBSCRIPTION.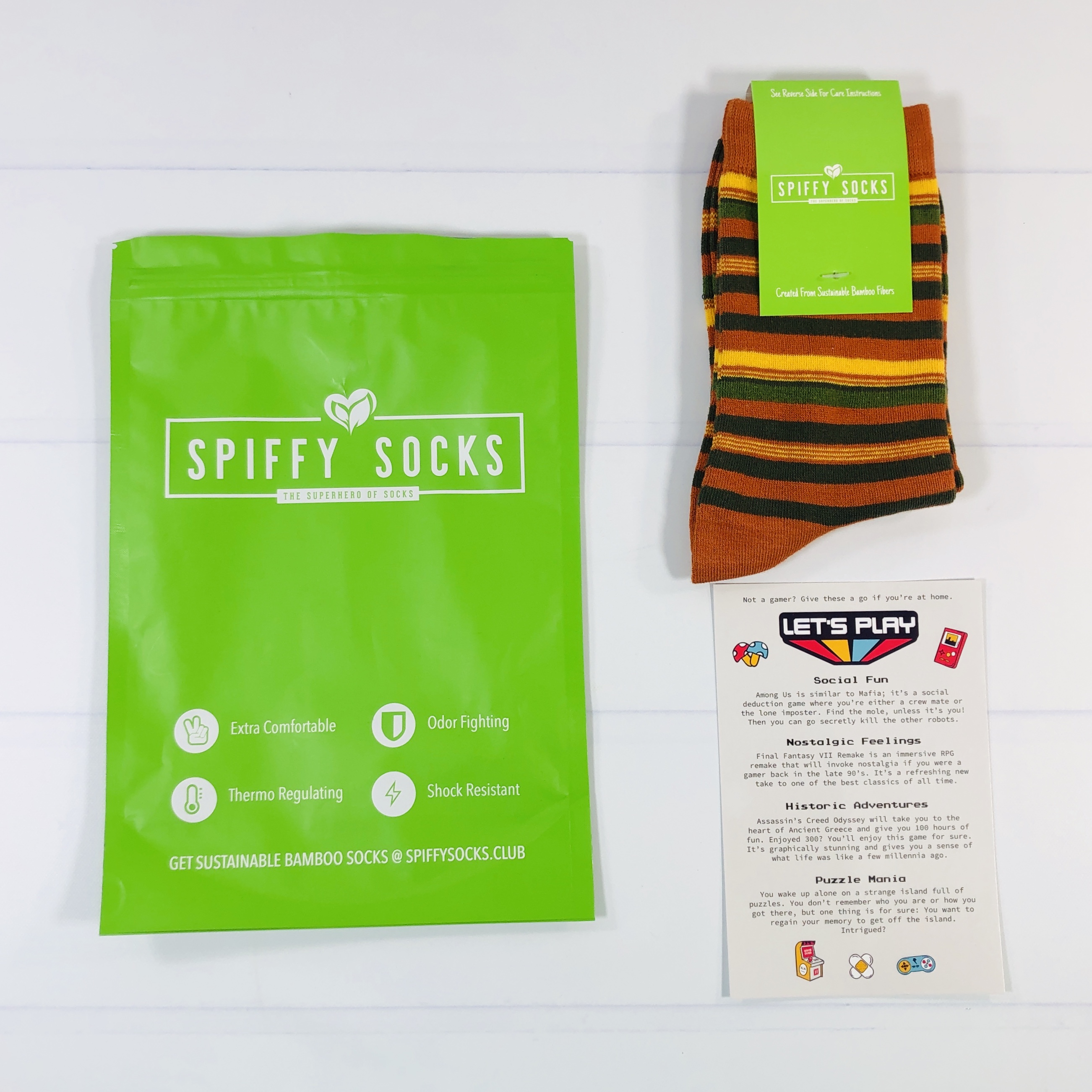 Everything in my November 2020 Spiffy Socks box!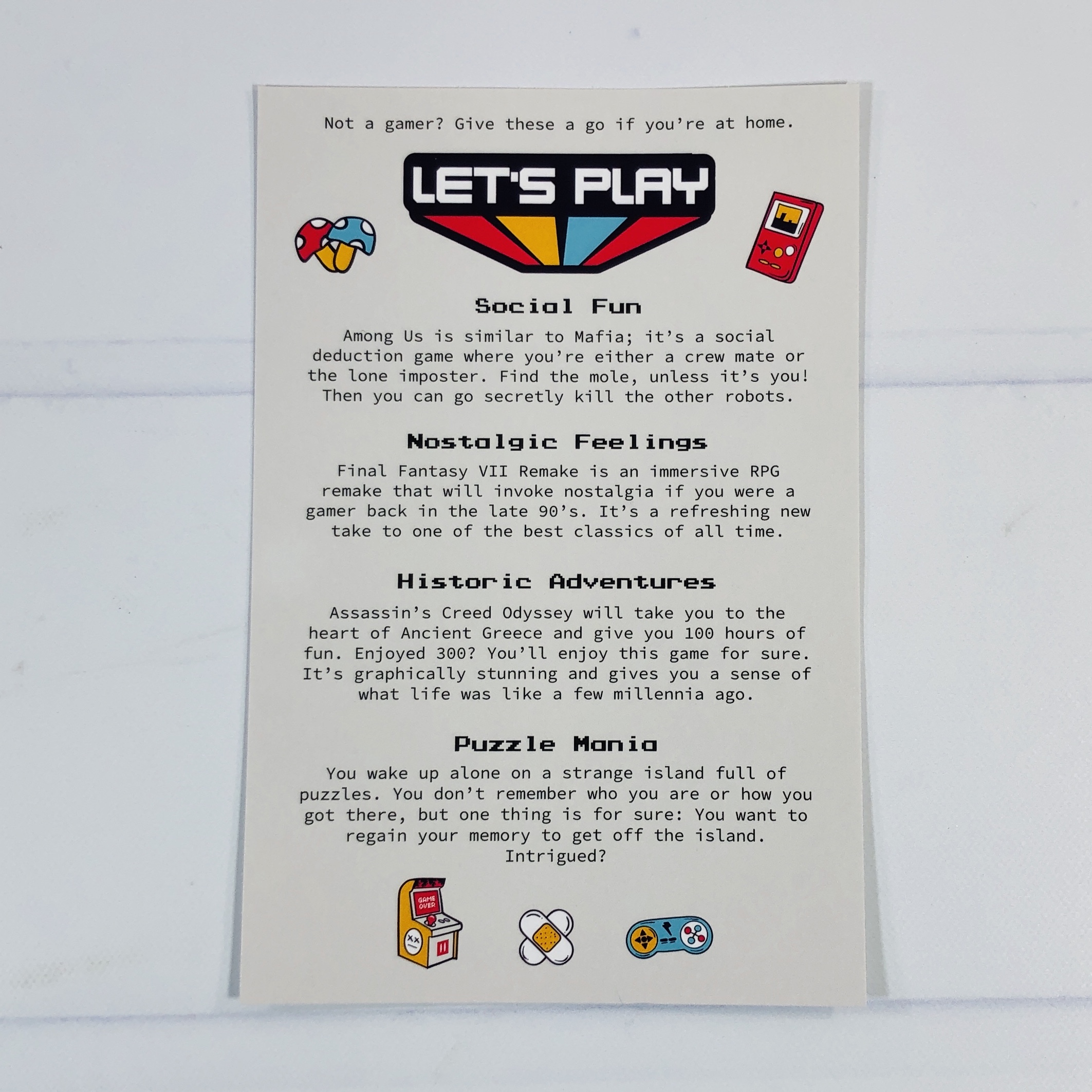 I received a card with some games listed. I think these are apps? Candy Crush is the only game app I have!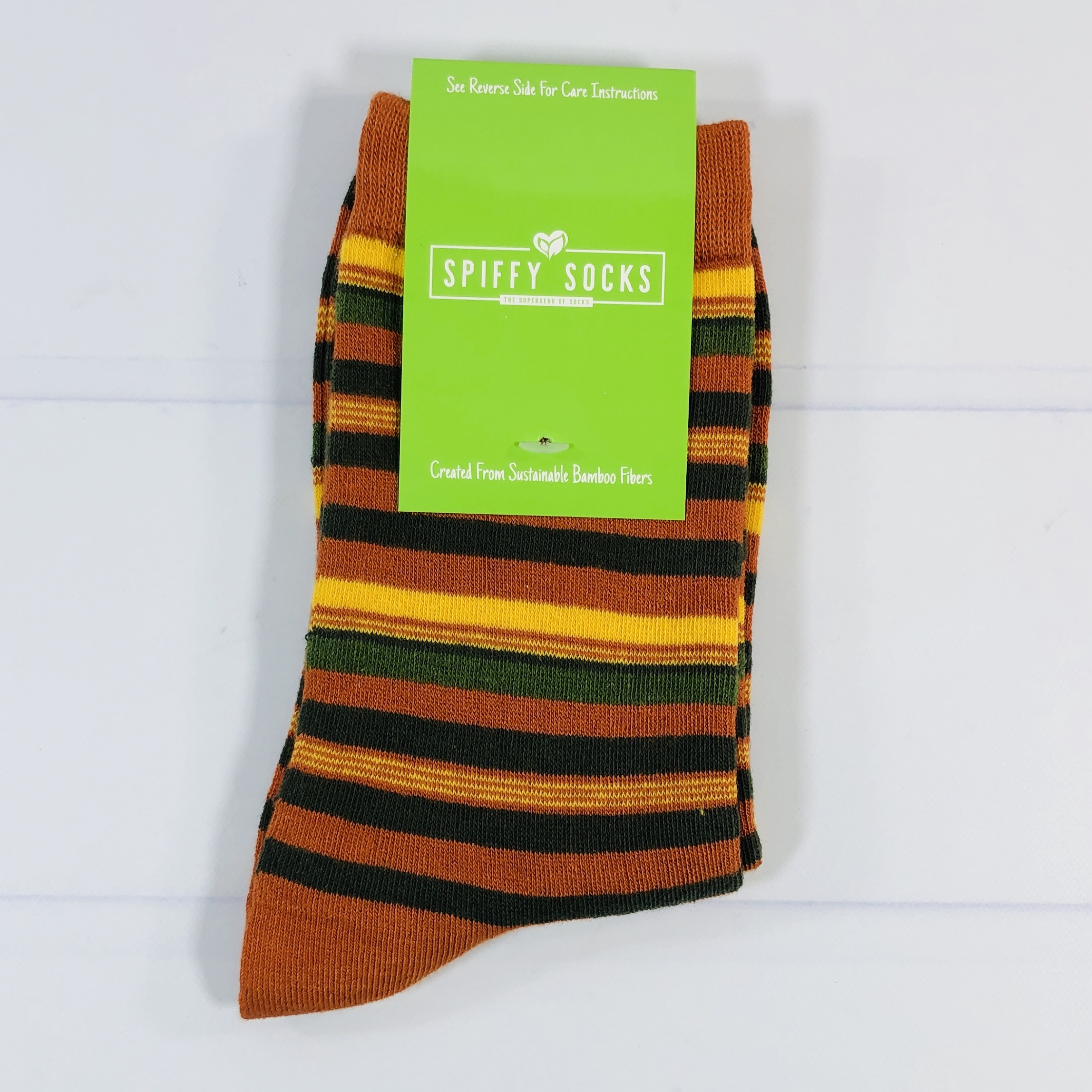 The socks that Spiffy Socks sends are created from sustainable bamboo fibers.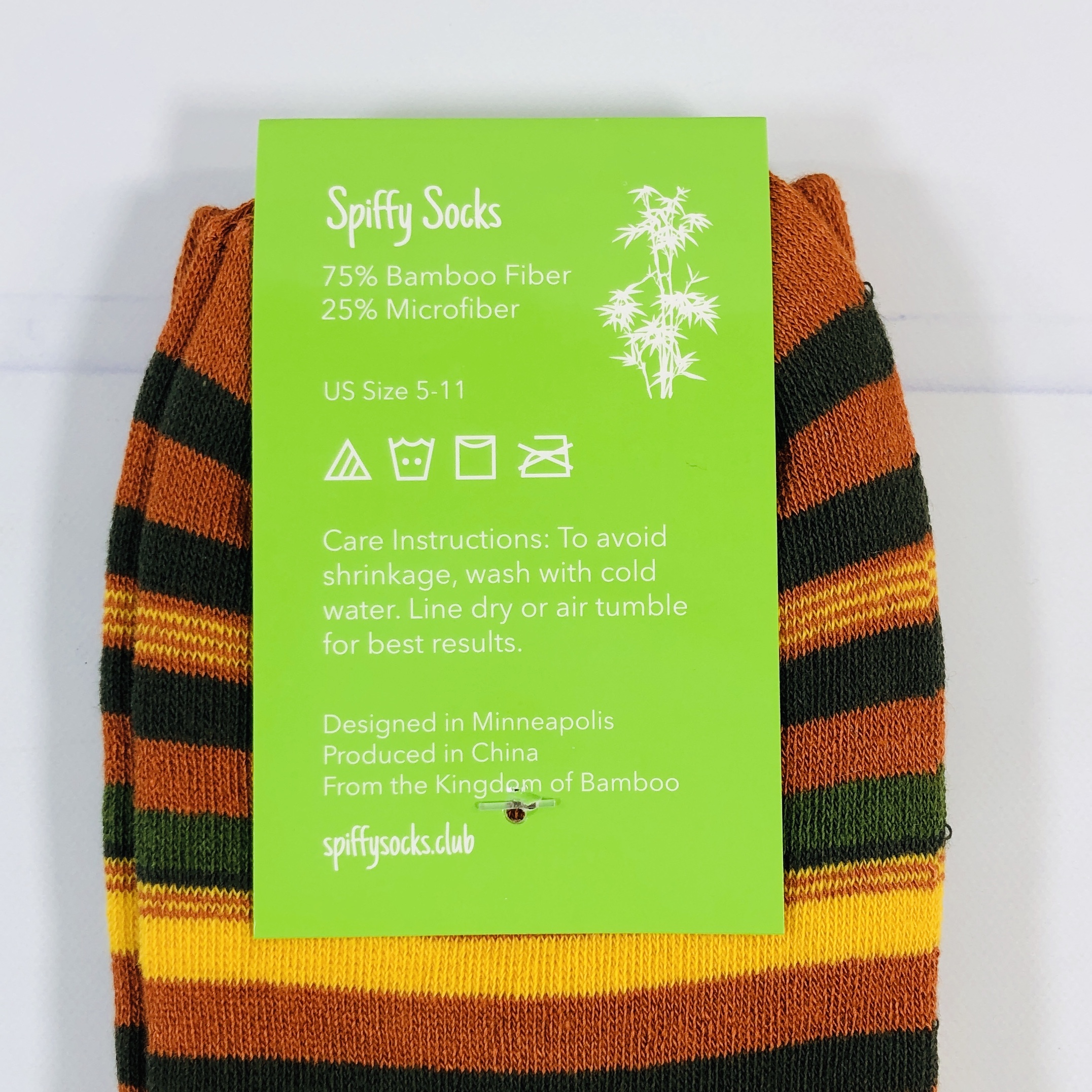 They are made of 75% bamboo and 25% microfiber. They fit women's shoe sizes 5-11 and can be machine washed. I wash them with my regular laundry and put them in the dryer and they still fit.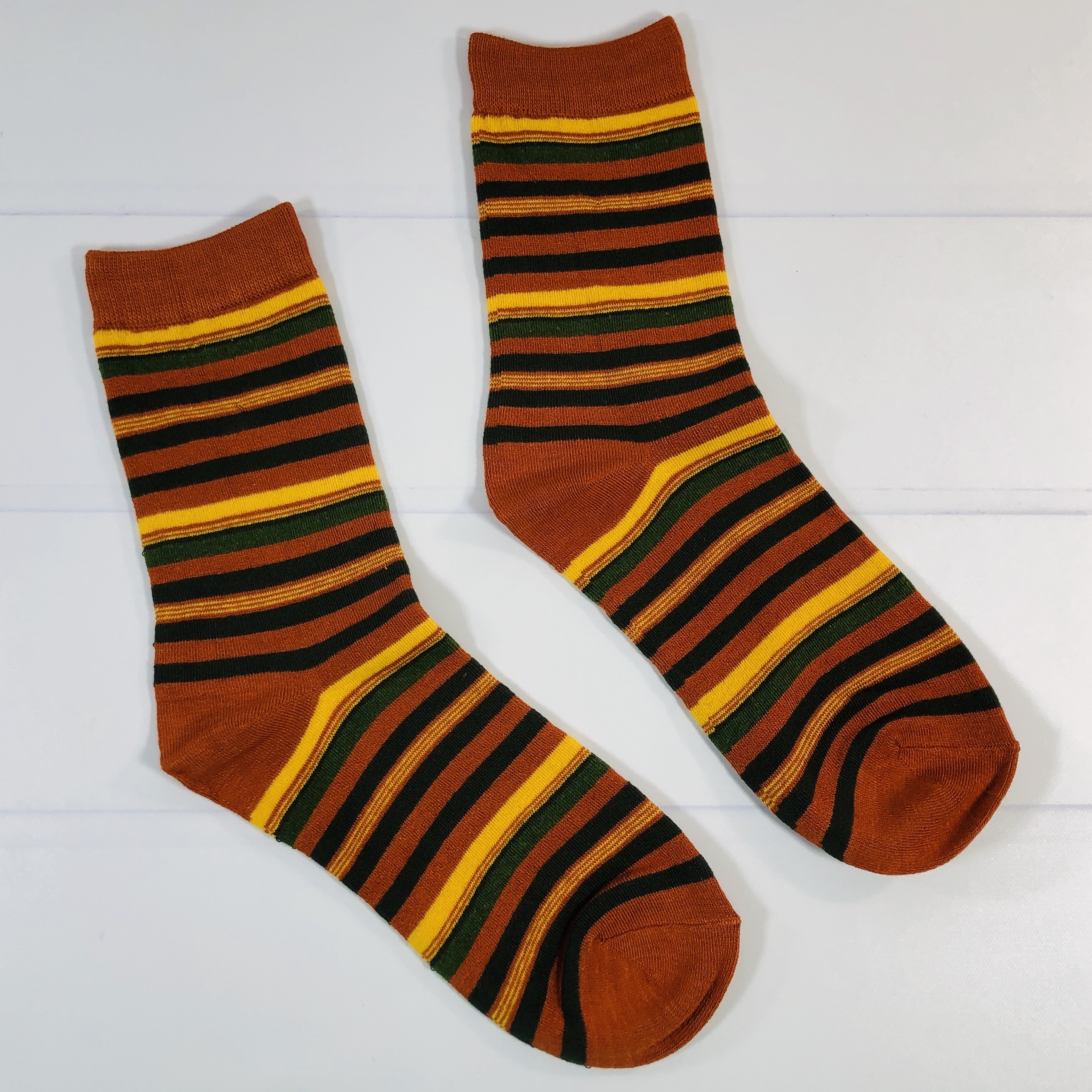 The design this month has rust colored tops, heels, and toes.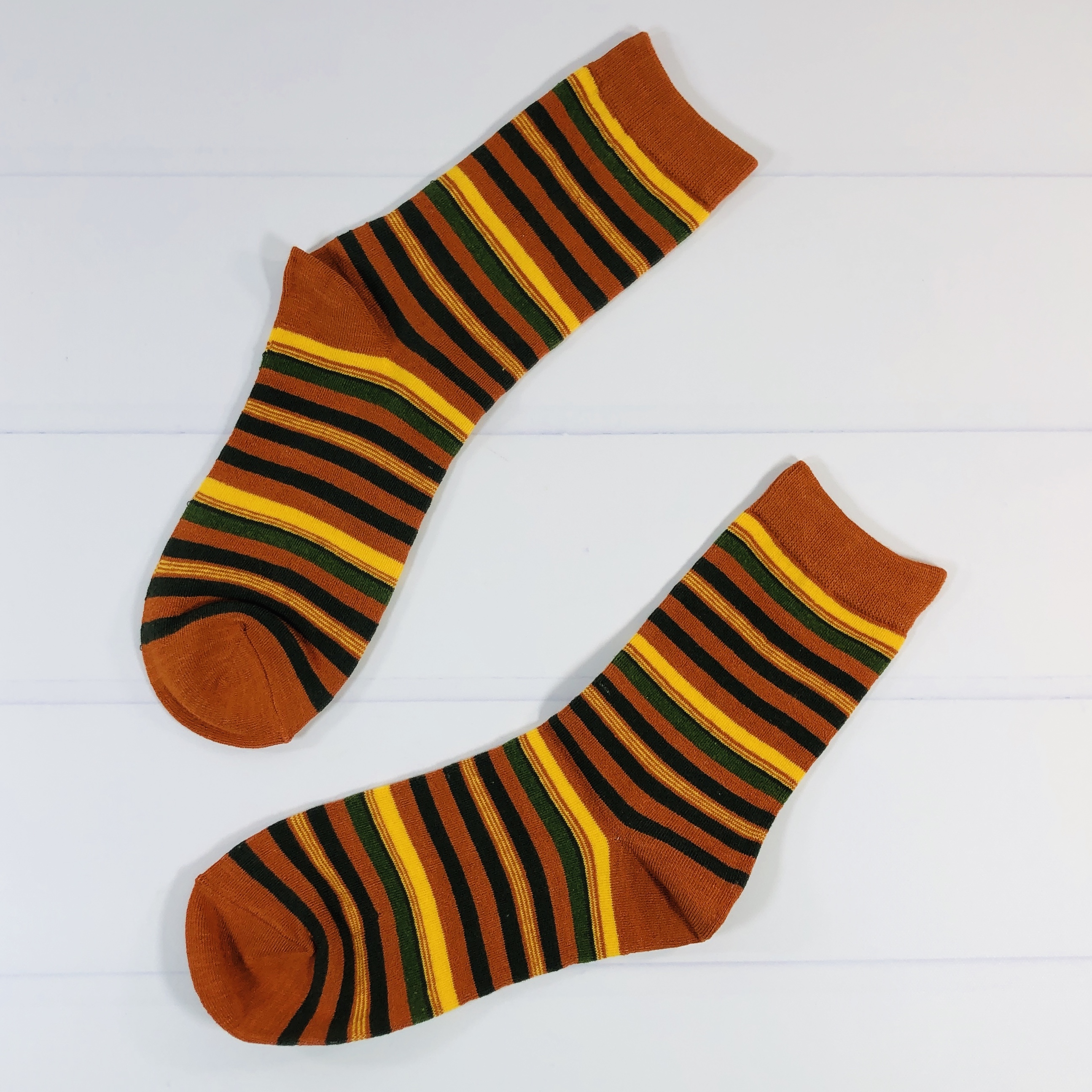 They have rust colored stripes, two shades of green, and gold. They are perfect for fall!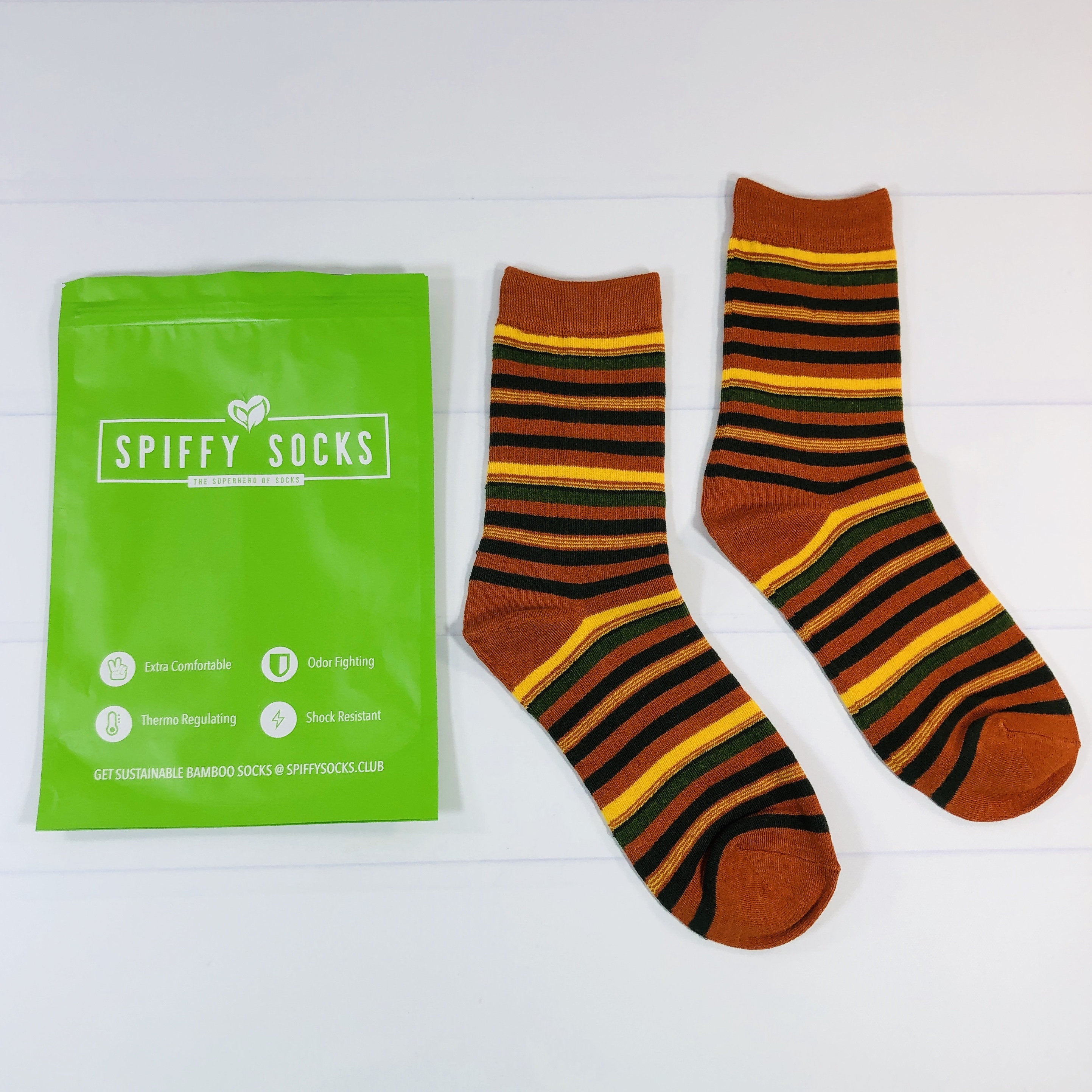 Spiffy Socks are the most comfortable socks I own, they don't cut off the circulation in my legs and they feel soft and comfortable on my feet. They are long-lasting and are easy to wash and dry. I didn't see this pair on the Spiffy Socks website, but their other socks are all $20 a pair, so there is quite a bit of savings when you choose a subscription. I bet they would send your preferred sock style if you send them an email!
Have you tried Spiffy Socks? Let me know what you thought by leaving a comment!