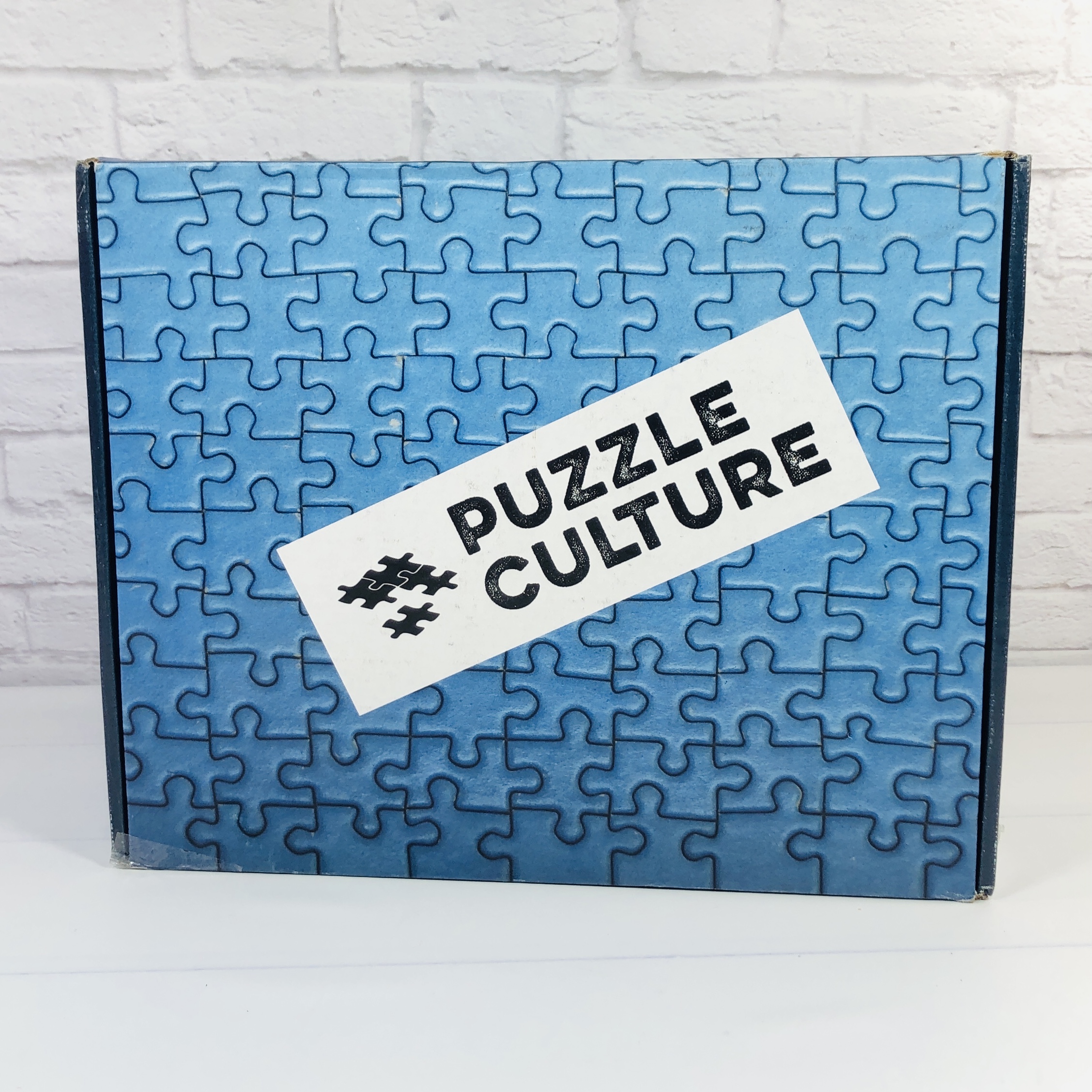 Puzzle Culture is a quarterly subscription box especially for jigsaw puzzle fans! Each box comes with an exclusive 1000-piece puzzle along with 3-5 gender-neutral, quality items that are related to the theme or puzzles in general. Puzzle Culture is $34.99 a quarter.
High quality puzzles with exclusive artwork only found in our boxes
Puzzlers of all levels will enjoy our 1000-piece puzzles
3-5 theme/puzzle related gifts along with a Puzzle Challenge card
Join our Mailing List for early theme hints, exclusive discounts and more
Bonus gifts/content for Annual Subscribers.
DEAL:  Get 10% off any subscription! Use coupon code HELLO10.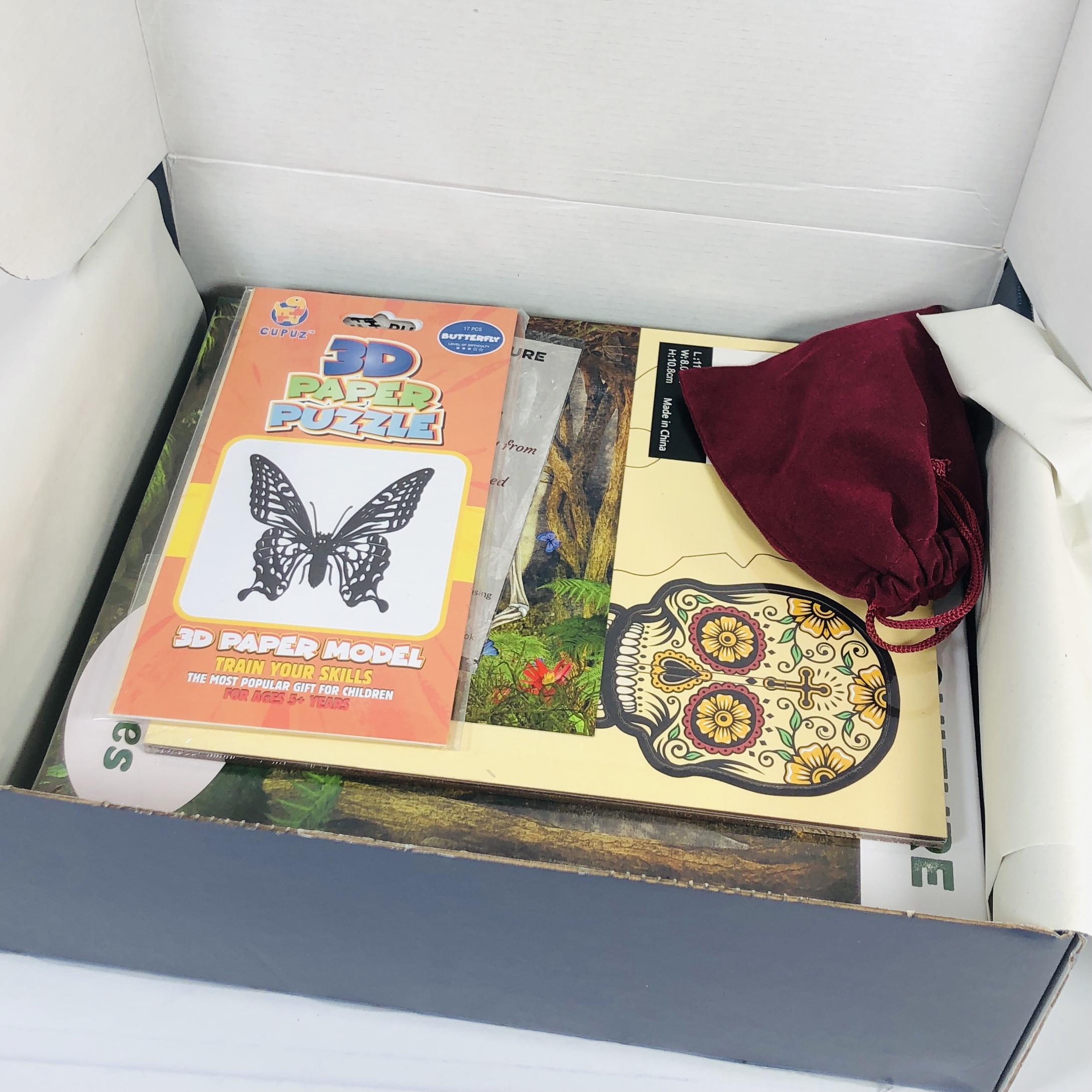 My items were tucked into white tissue paper.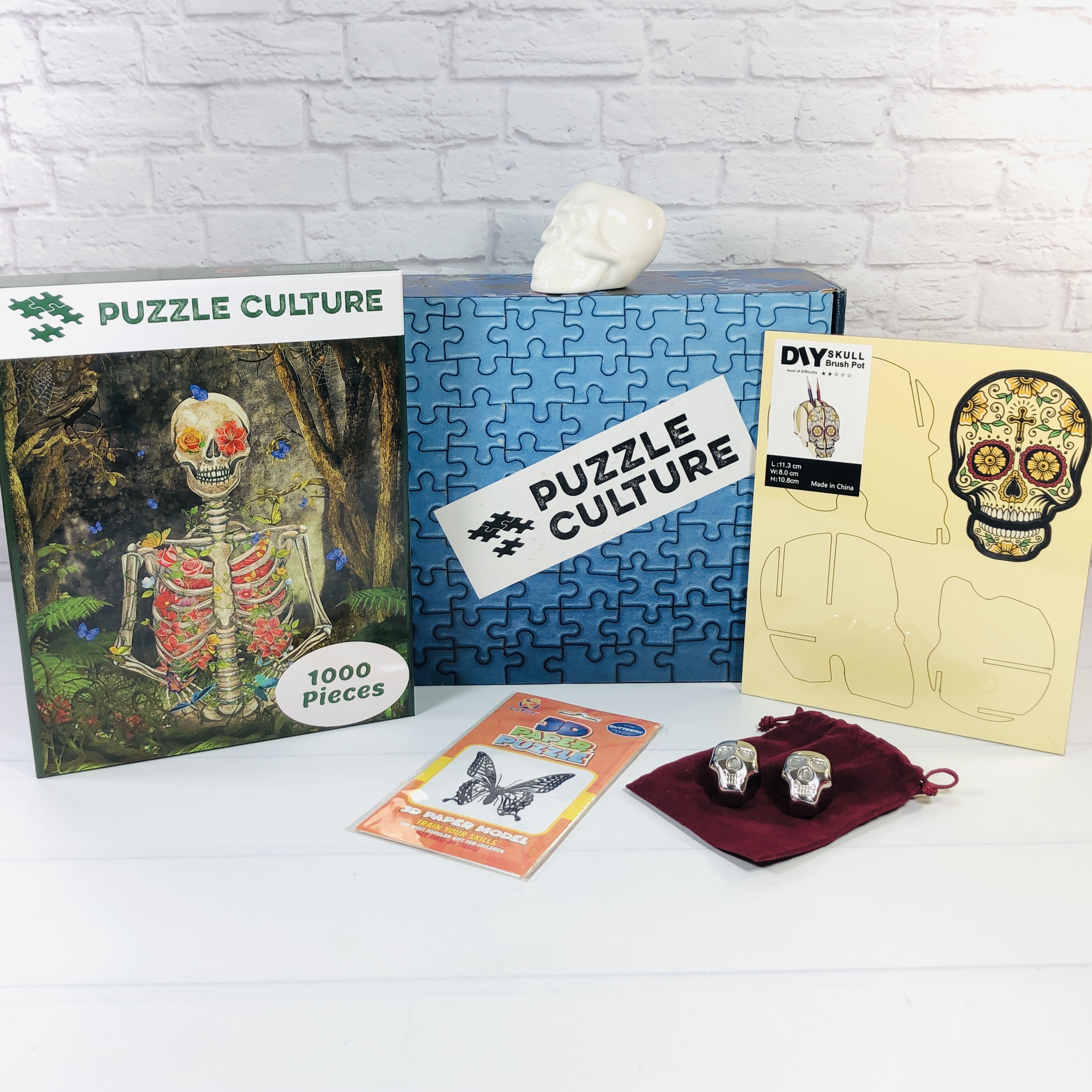 Everything in my box!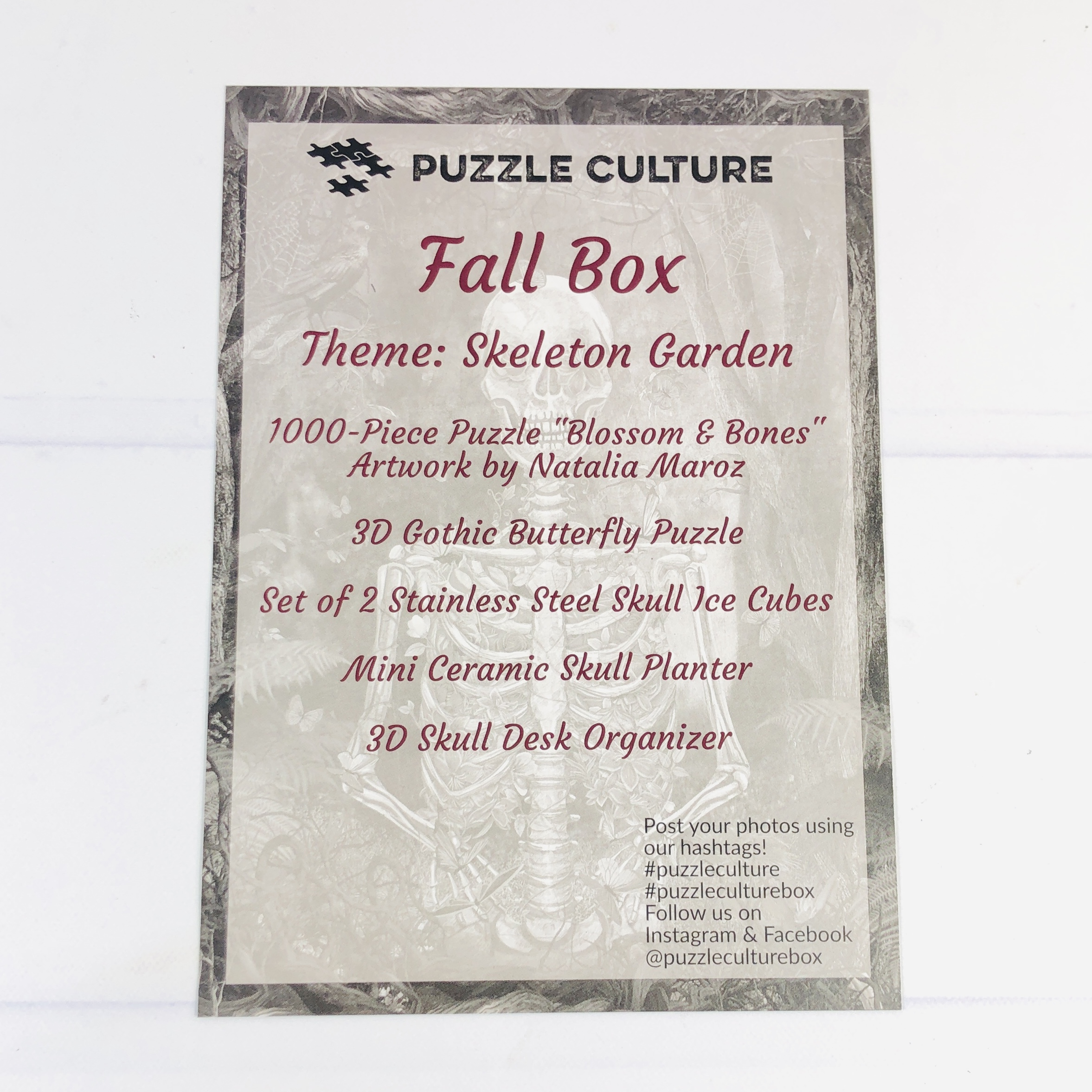 I received a card with the products listed as well as social media handles.
The back of the card showed the full puzzle picture.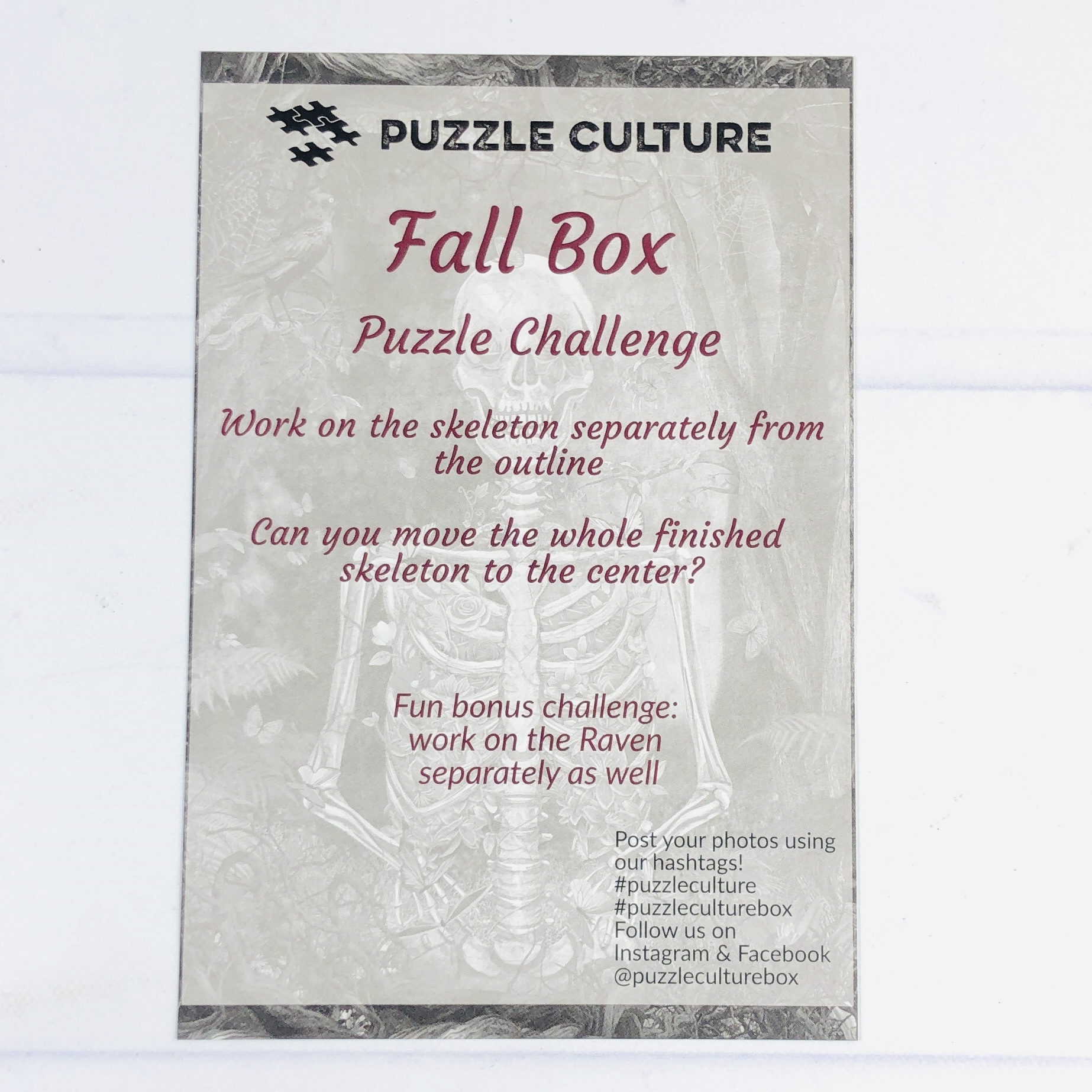 A second card challenged me to work on the puzzle by working on the skeleton separately.
One item arrived before my bigger box and had a note inside. I knew my full shipment would be here soon, and it arrived within the next day or so.
Mini Ceramic Skull Planter ($9.99) The item turned out to be a small ceramic skull planter. It's about 3.5″ x 2.5″ and has an opening that is on a slant. It is ceramic and glazed.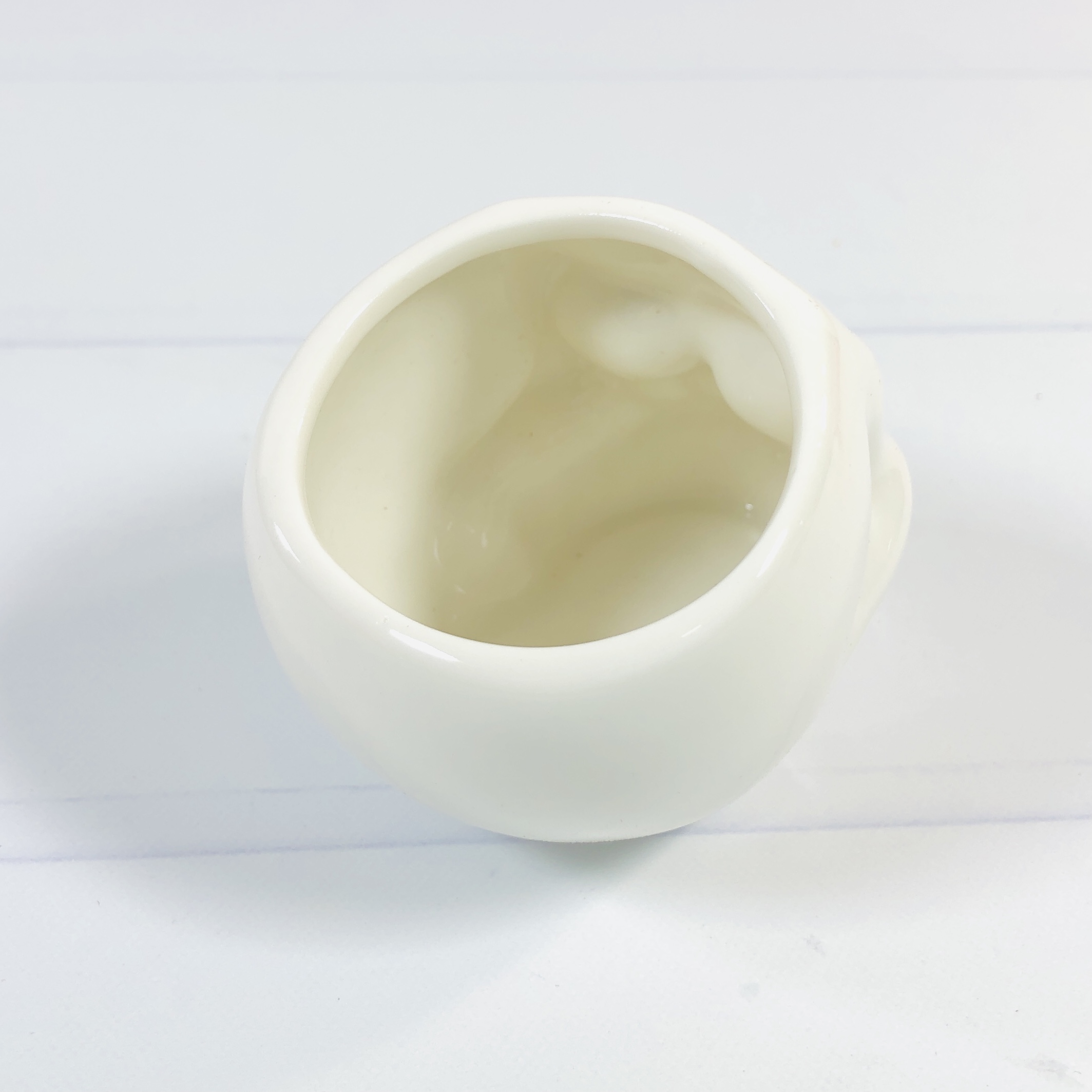 I think you could also use this to hold coins or paperclips, even pens. Of course, you can always place an airplant in there, but there are no drainage holes so a potted plant might not work. Then again, a mist with water might be all that's needed.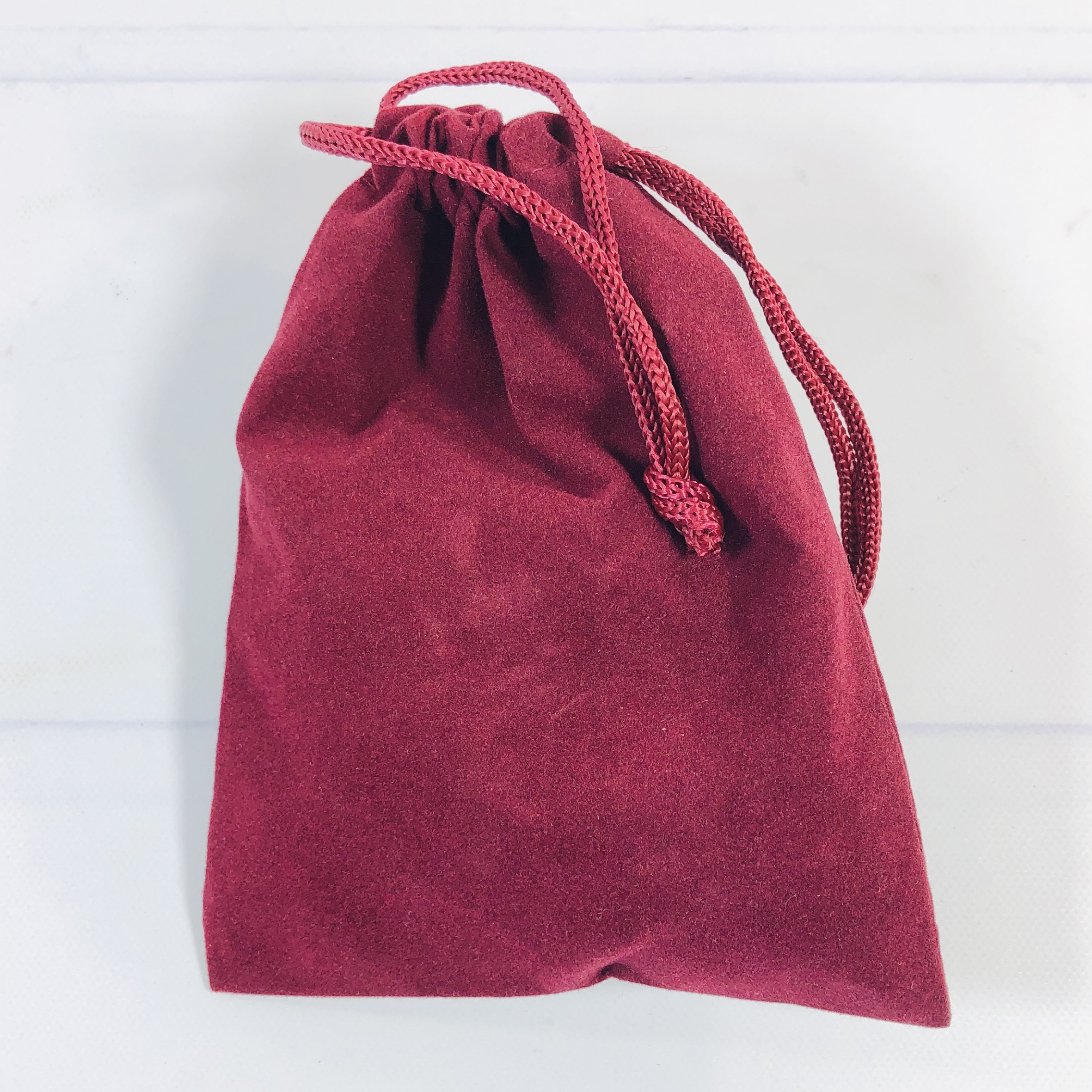 Set of 2 Stainless Steel Skull Ice Cubes ($10 value, buy a set of 4 for $19.99) The next item came in a velvet pouch.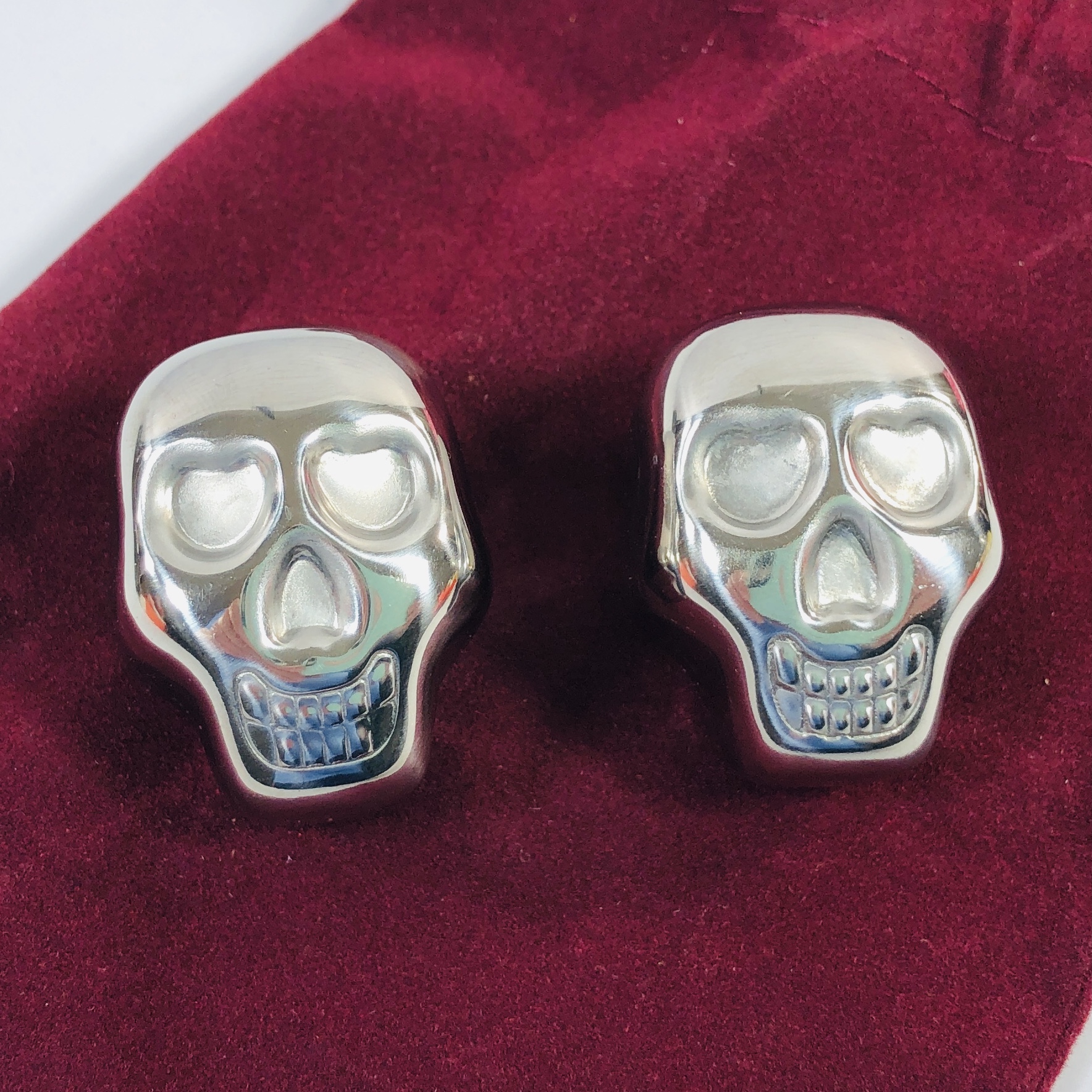 It's two stainless steel "ice cubes" that have a liquid inside that freezes and then you stick these in your drink and they chill it without watering it down.
The back is flat so it can sit nicely in your mixed drink. I can see these sitting in a high ball glass on the edge of a pool table. So cool.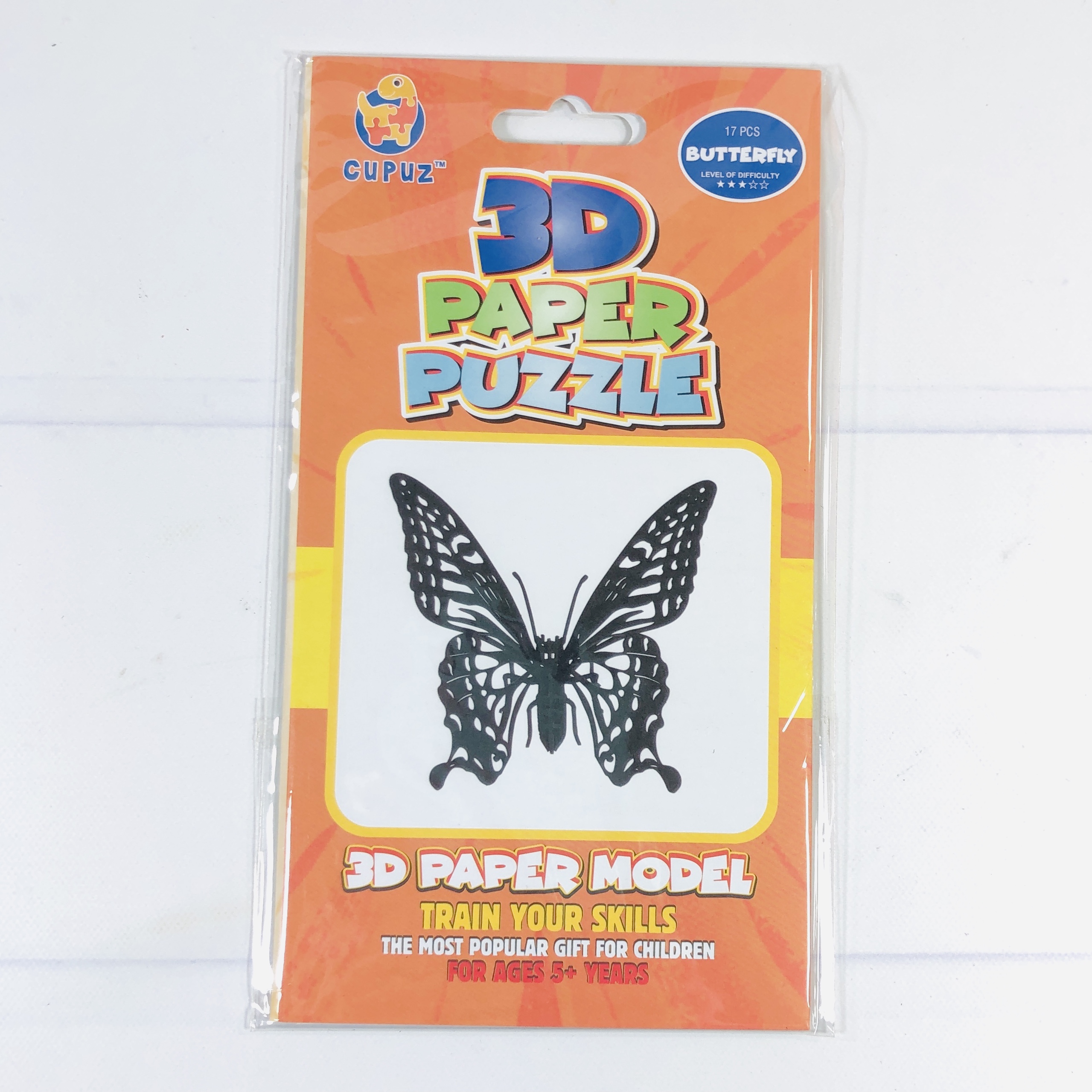 Cupuz 3D Gothic Butterfly Puzzle I saw this and promptly handed it to my daughter to figure out. It says it's for ages 5+ and she's 17 and loves puzzles.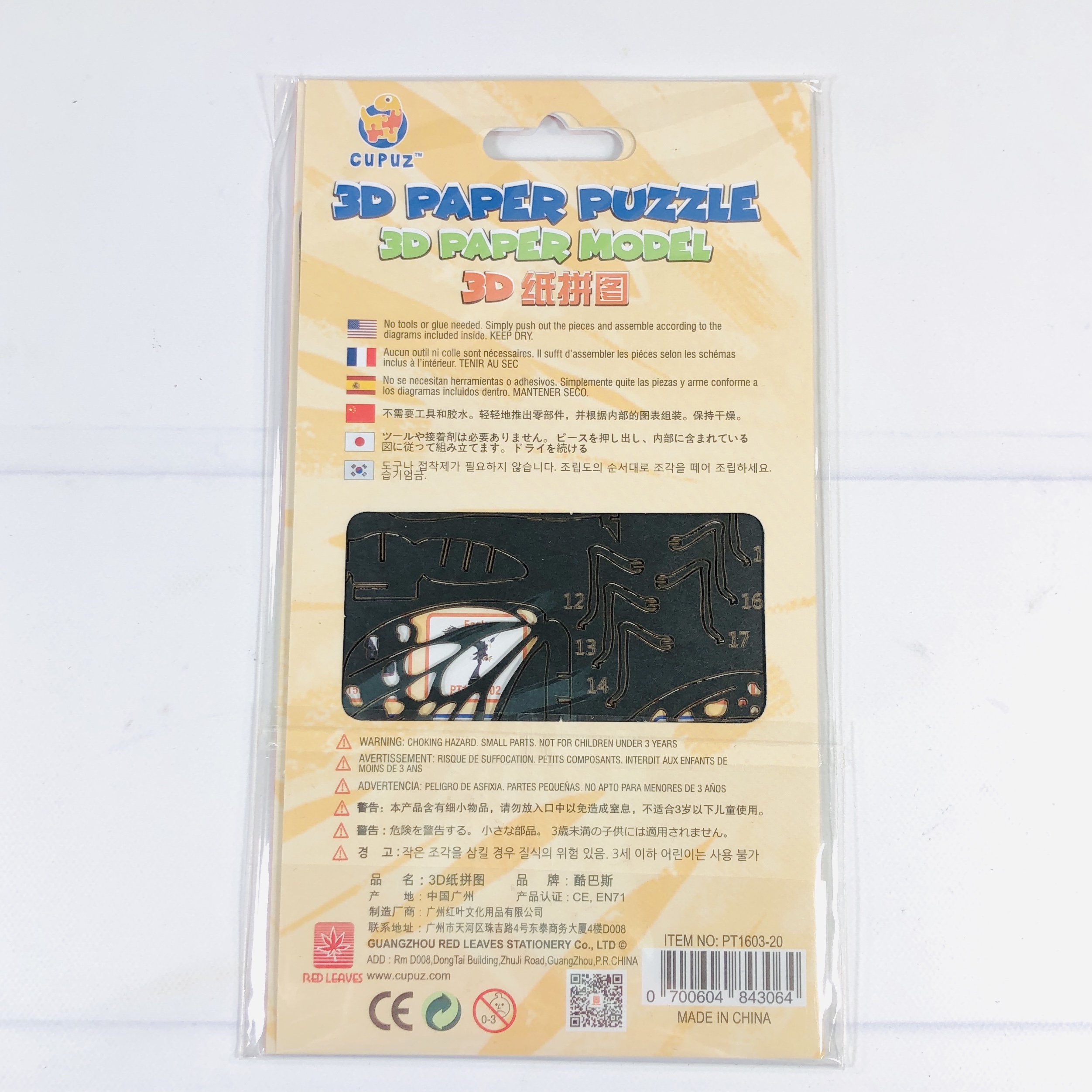 It has laser cut pieces of thick paper that fit together like a puzzle, no glue needed.
She came back within minutes with the puzzle put together and placed it on my desk and I accidentally threw my phone down on top of it (the lights were off). Poor wee buggy never stood a chance. It's so pretty and a little creepy and I love butterflies but try as I might I couldn't put it back together again. The pieces are quite dainty.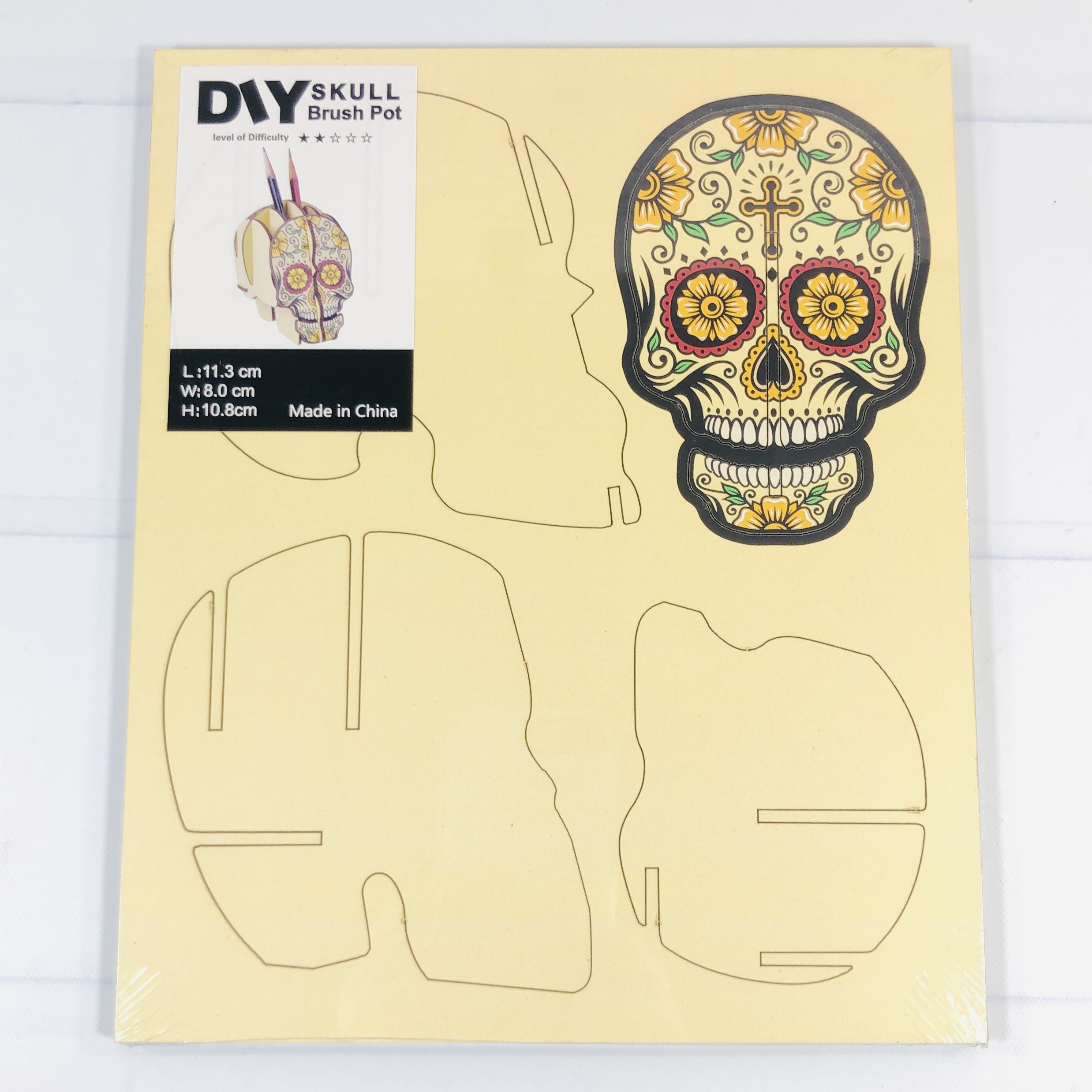 3D Skull Desk Organizer ($15 for similar shown here) Here is another DIY puzzle craft and again, I asked my daughter to take care of it and she did.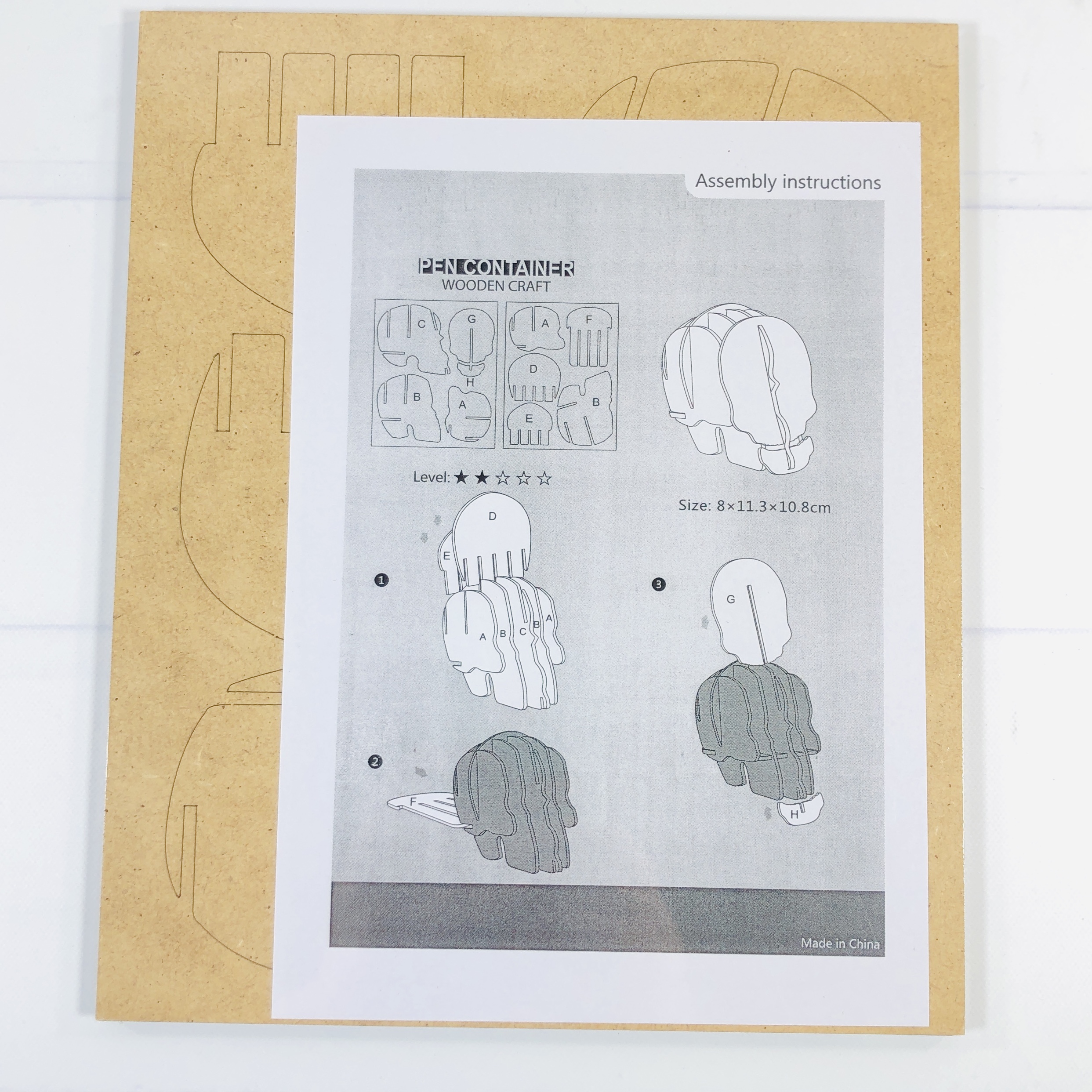 Picture instructions were included and you just push the pieces out and fit them together at the slots.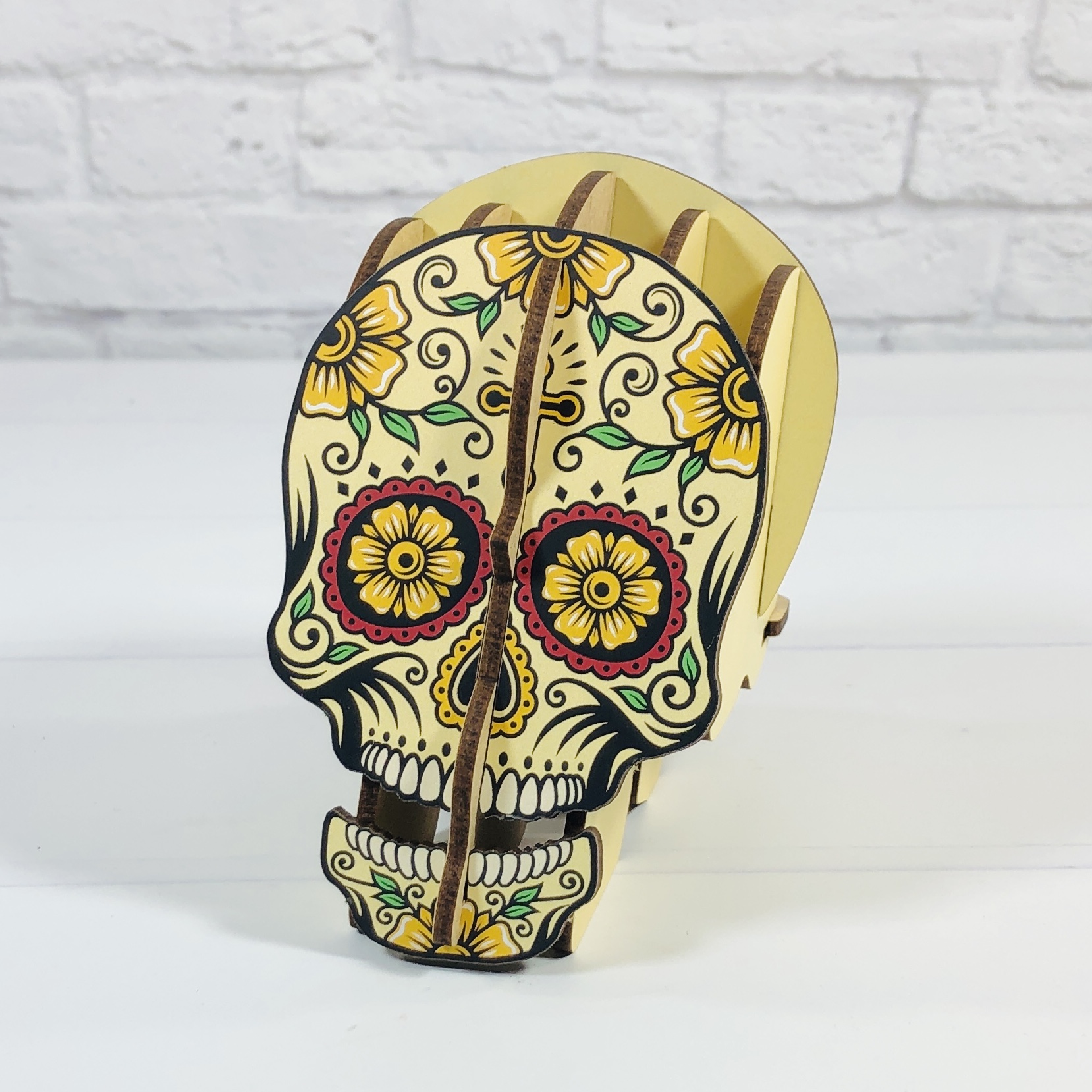 Here's the finished holder, which can be used to hold pens and pencils, or makeup brushes, or paint brushes. The design is usually called calavera and is something we see frequently here in Texas, especially around Dia de los Muertos.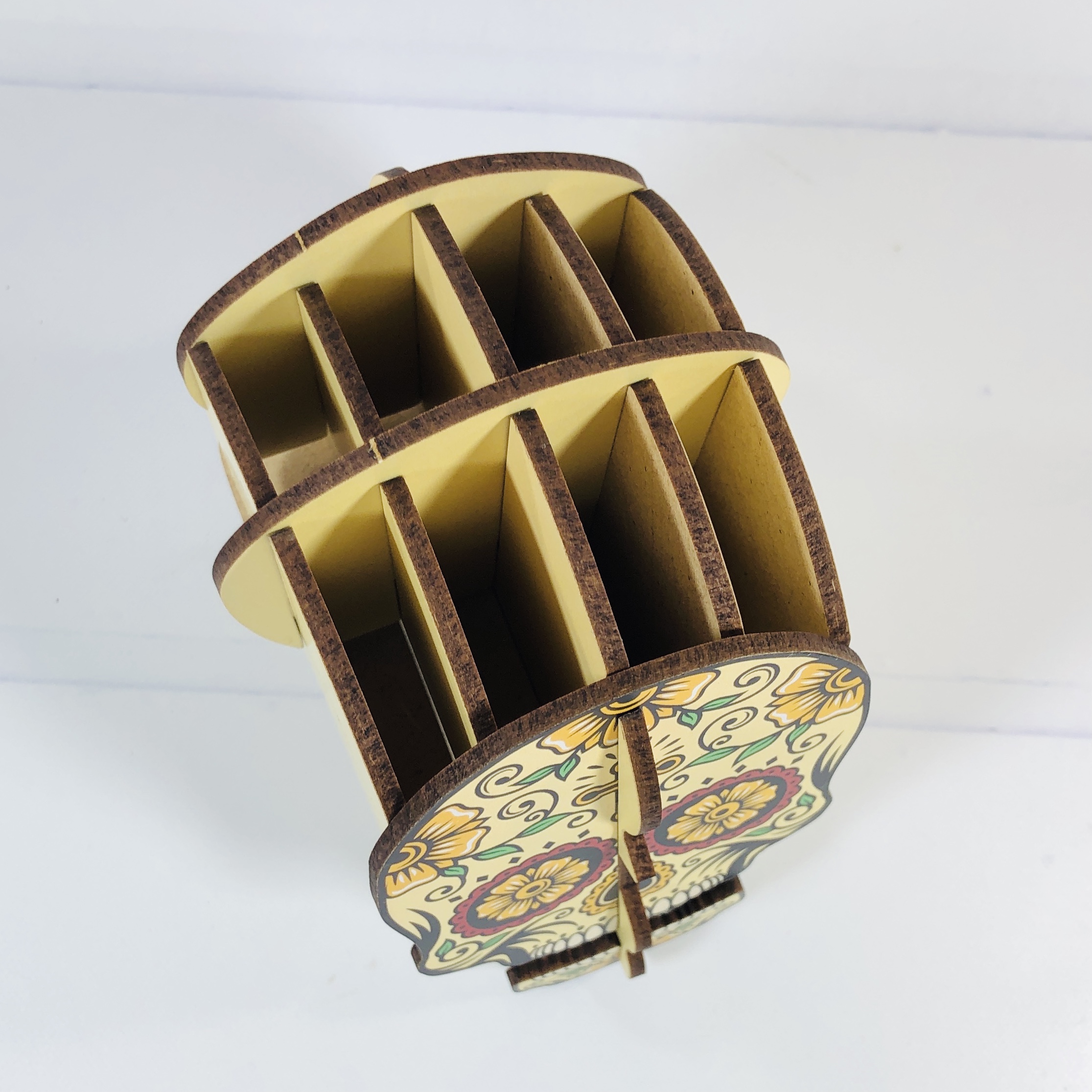 There are 8 slots in all. It sits about 4.25″ x 4″.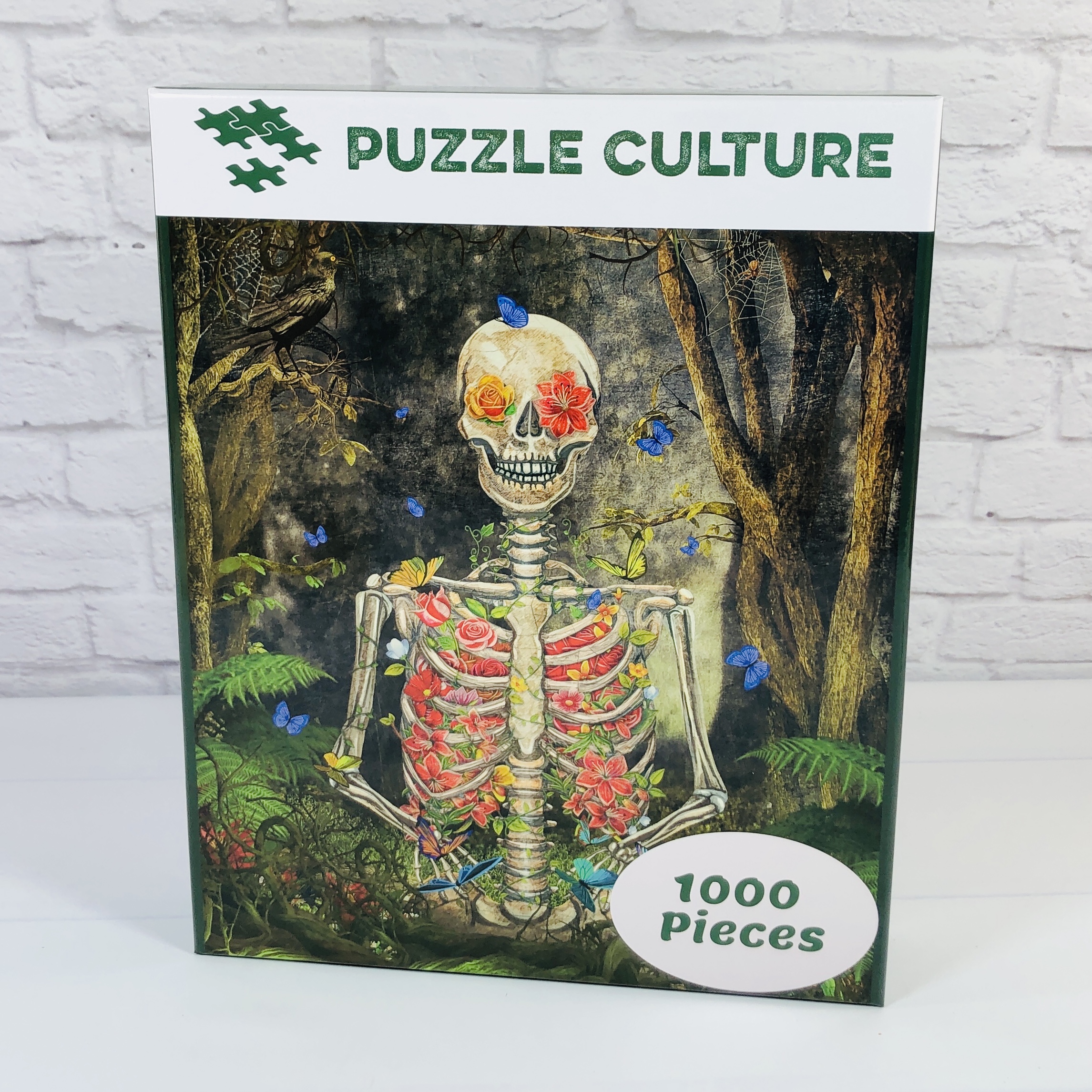 1000-Piece Puzzle "Blossom & Bones" Artwork by Natalia Maroz The puzzle is unique to this box, I don't think you can find it anywhere else.
The full picture is on the back of the box.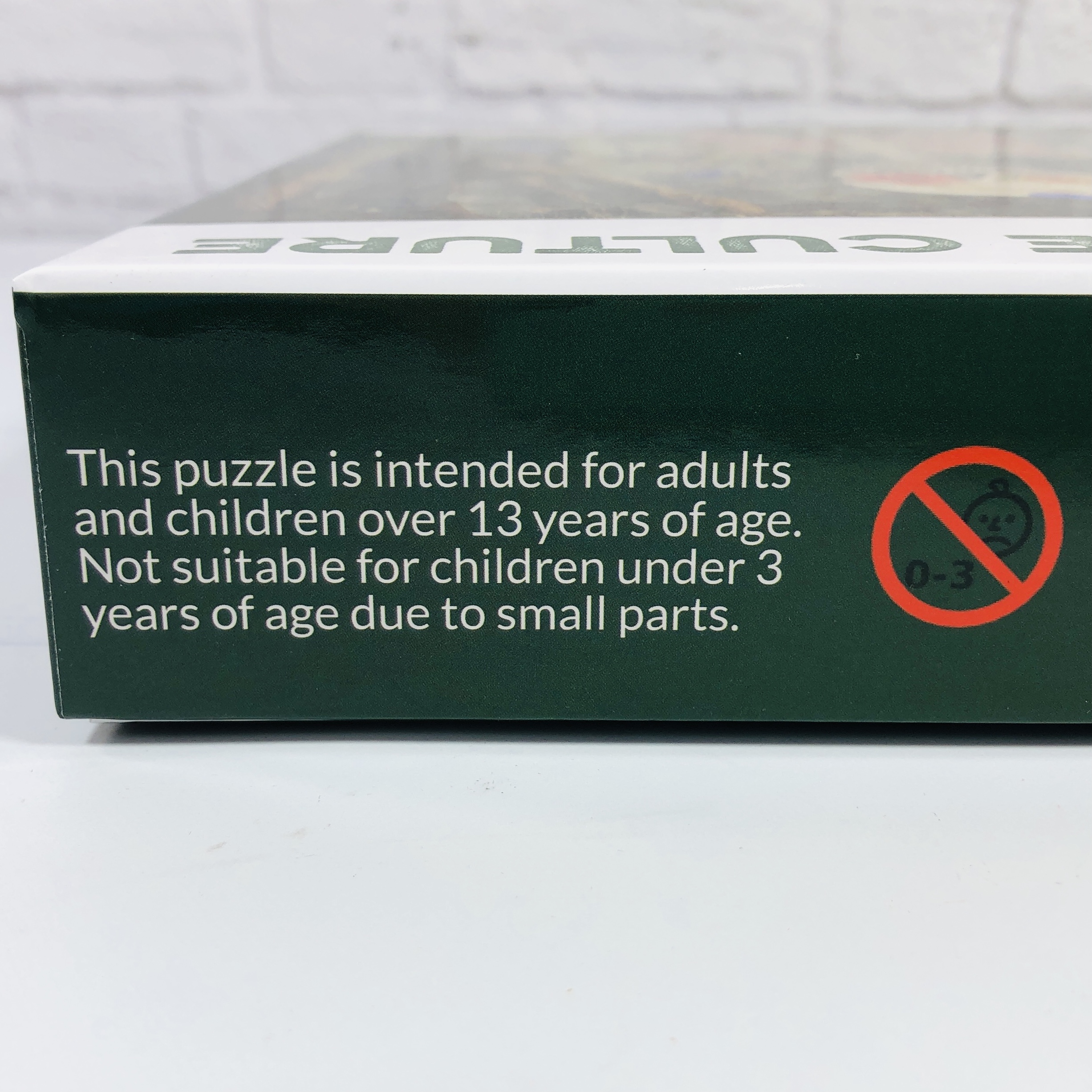 Be careful around little ones, and that includes cats.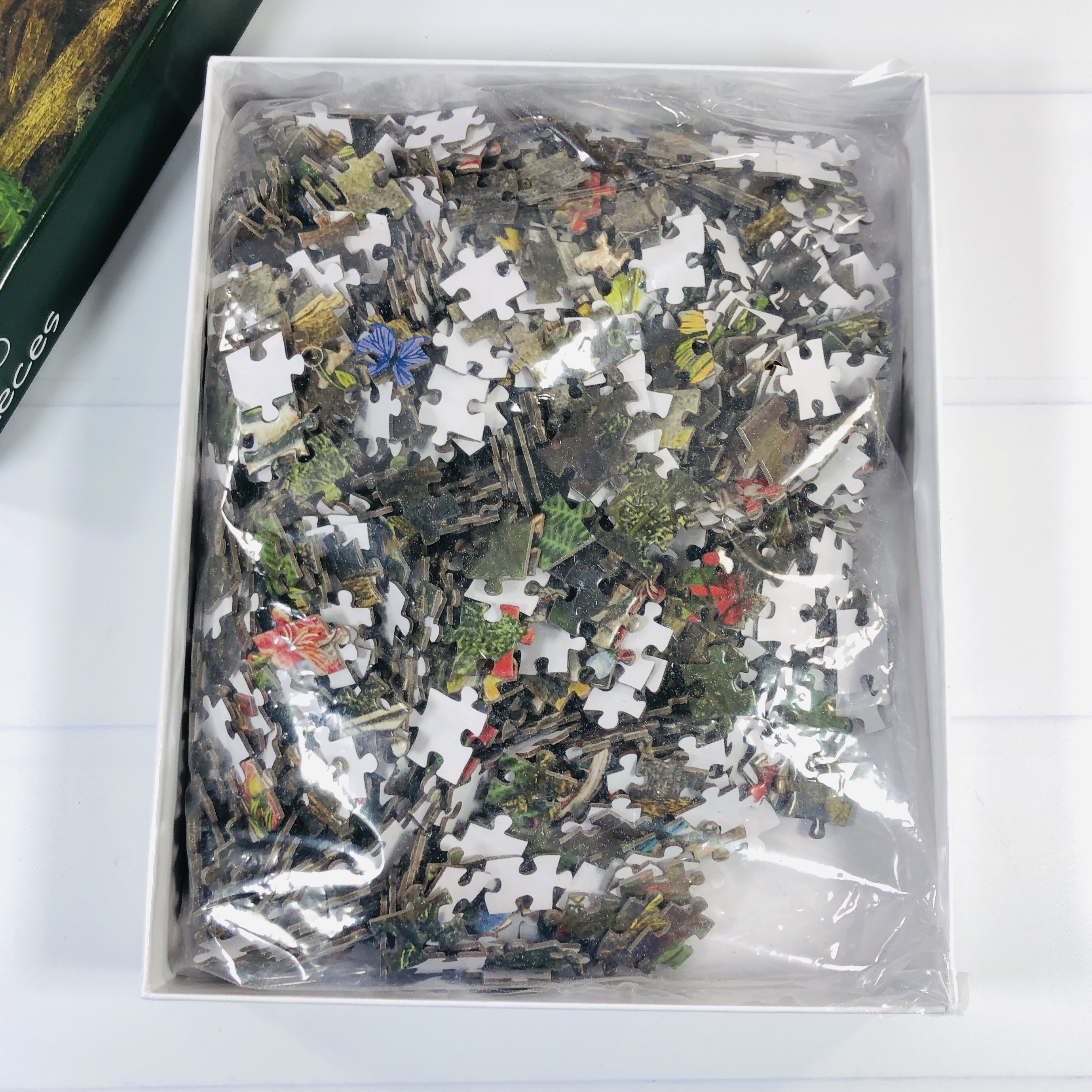 The puzzle pieces were sealed in a bag.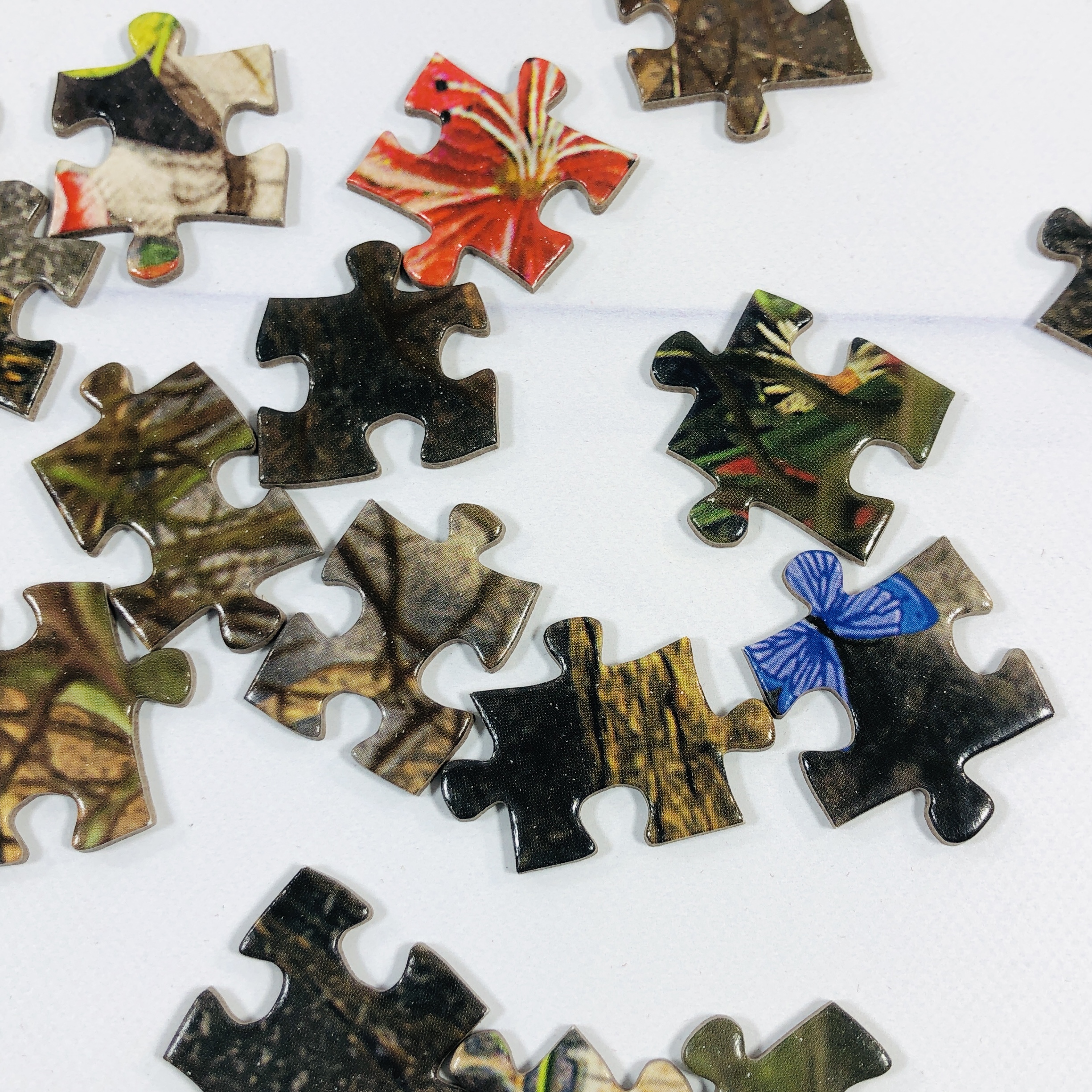 The puzzle pieces were pretty par for the course, nothing unusual and high quality.
I think Puzzle Culture is a great box for those who like their puzzles and accessories a little quirky! I appreciated the two extra puzzles in the box, my daughter was able to complete them quickly and it gave her a break from doing homework. Our big puzzle will have to wait just a little longer, we plan of putting it together during an upcoming school break when we have more time. Speaking of time, it's a great way to spend together time with my kid, especially since it's her last year at home before college. The planter/pen holder and drink cubes were a good way to round out the theme. I'm looking forward to finding out what the Winter box theme will be but the hint on their website shows an old fashioned film projector! If you are looking for a version that's geared towards younger kids, check out the limited edition box available on the Puzzle Culture website.
What do you think of this month's box?