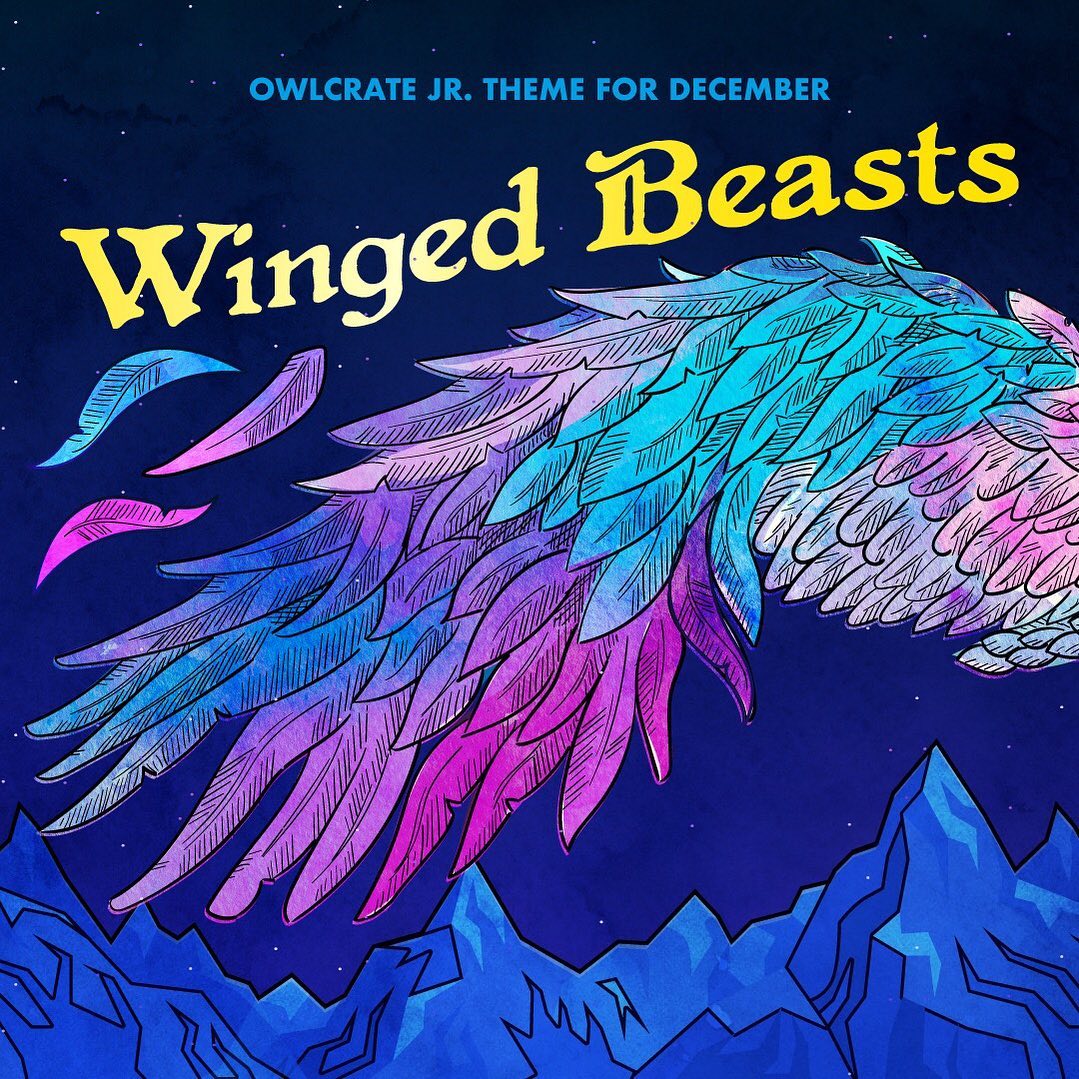 We have the theme spoilers for the December 2020 OwlCrate Jr.!
The theme is WINGED BEASTS!
DEAL: Save 15% on your first subscription with the coupon code HELLO15 at checkout.
🦋Please note that this box is NOT YET available! Unless otherwise announced, all orders placed until 9:00 pm PST on November 20th will be for our November HOME SWEET HOME box!
🦋Open a magical door and enter a world of unknown creatures and characters with the first in what is sure to be a timeless new fantasy series… This funny and unforgettable journey will be perfect for fans of Alice In Wonderland, Nevermoor, The Midnight Hour, and Abi Elphinstone! We absolutely loved this story and we're already counting down the days until book two!
🦋Subscribers will receive a beautiful signed edition of this illustrated book with exclusive endpapers! It is absolutely stunning. Items included will be inspired by Percy Jackson, an assortment of mythical winged beasts, and even our very own Ozwald the Owl.
🦋Already subscribed to OwlCrate Jr? Your December box will be reserved for you – no need to sign up again. Just make sure your payment info and shipping address is up to date and that your subscription is active so that you have a successful renewal on December 1st!
🦋We hope you're as excited about this theme as we are!
🦋Graphic by @heyatlascreative
BOOK SPOILER? We think maybe this book! Don't click if you don't wanna know!