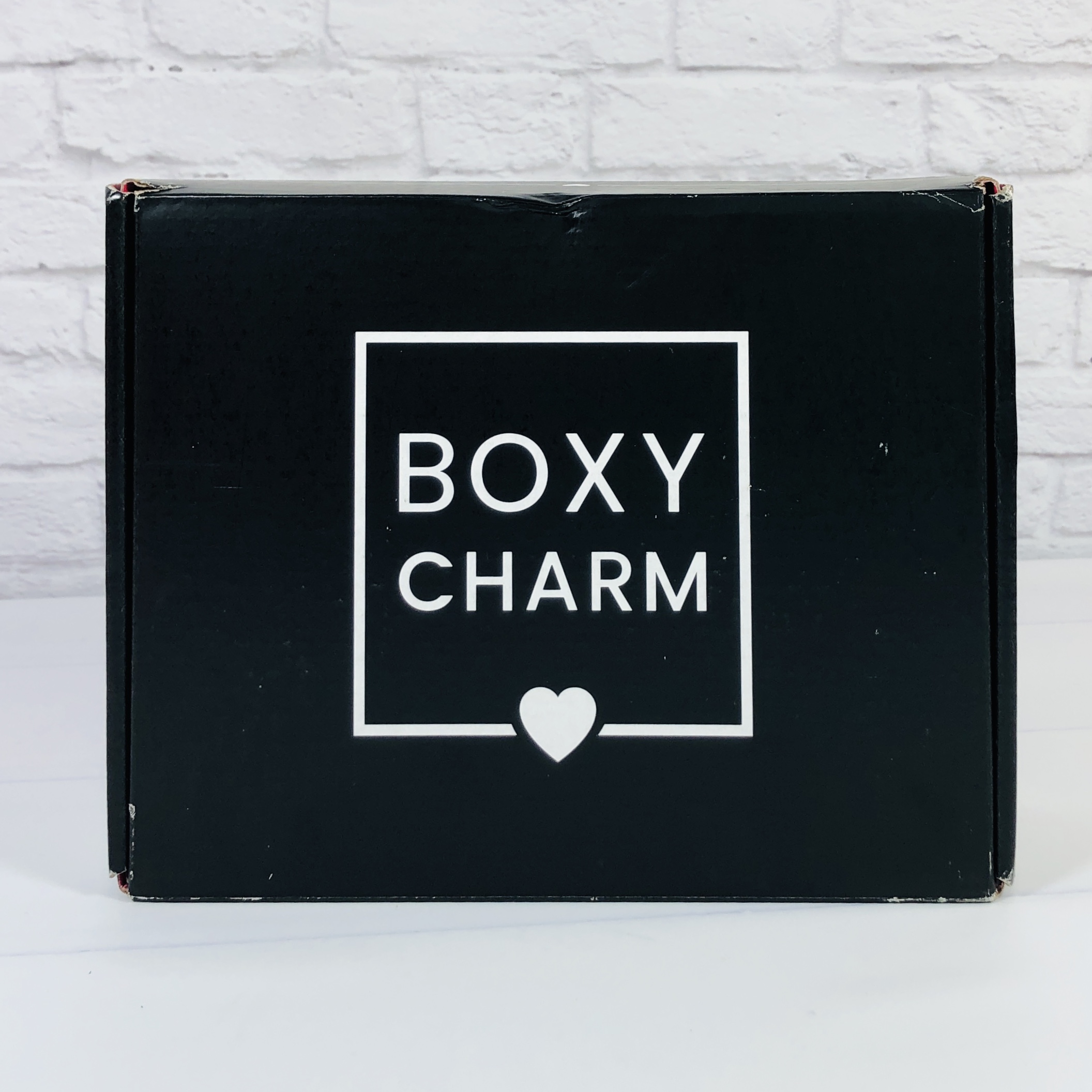 BOXYCHARM is a makeup and beauty subscription box that sends out 5 full-size items every month. Products include makeup, skincare, and beauty tools and each box has an average value of around $175. BOXYCHARM is $25 a month with discounts for those who prepay for longer terms.
Charmers will receive specially curated products from well-known, popular, chic and up-and-coming brands. Our beauty experts carefully select each item based on current and emerging trends, so you're always in the know about the latest shades and styles. With BoxyCharm and BoxyCharm Premium, we like to focus on beauty! That means makeup, skincare, haircare, and much more. To add lifestyle items to the mix, we offer the dreamy BoxyLuxe upgrade. Being a Charmer is where it's at!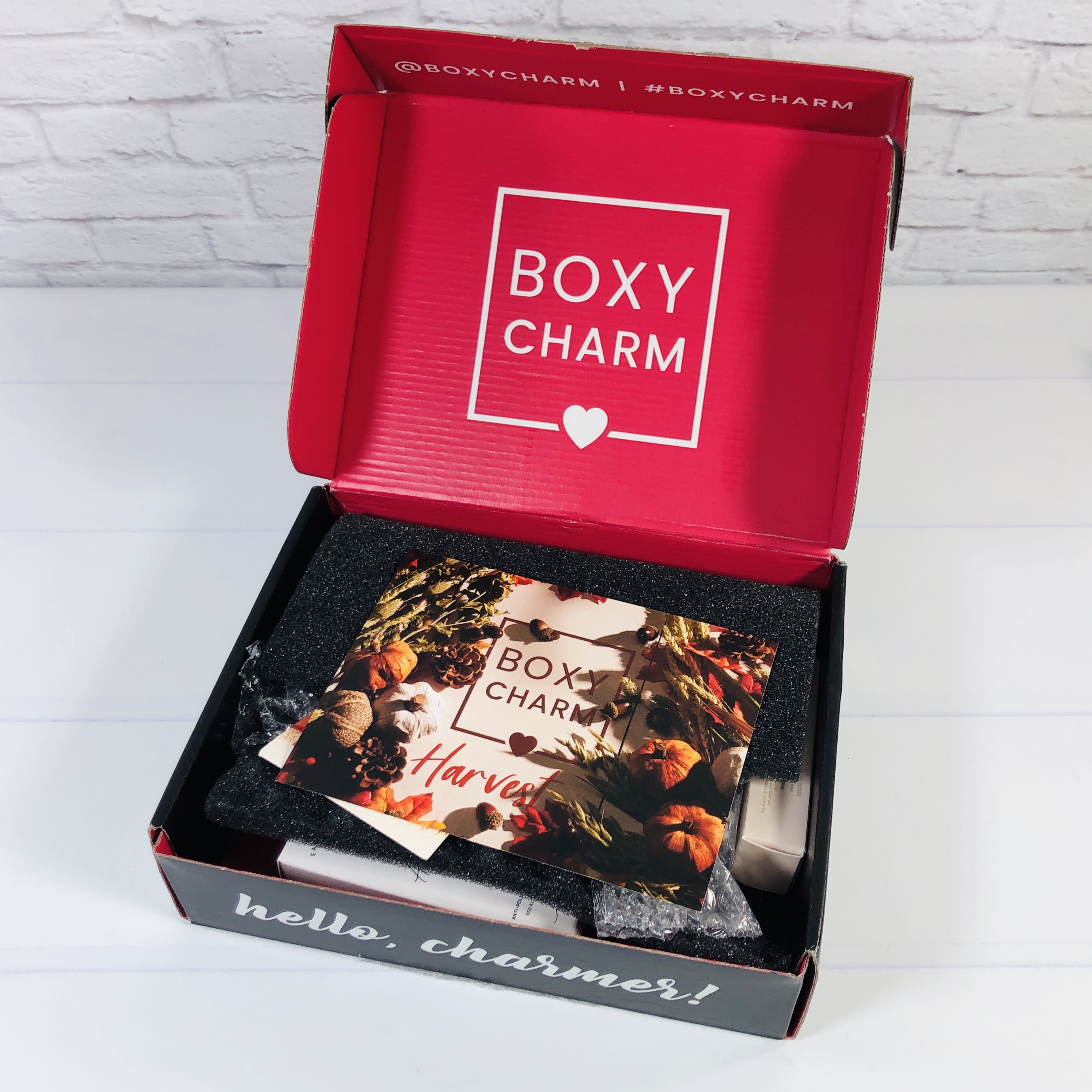 First peek!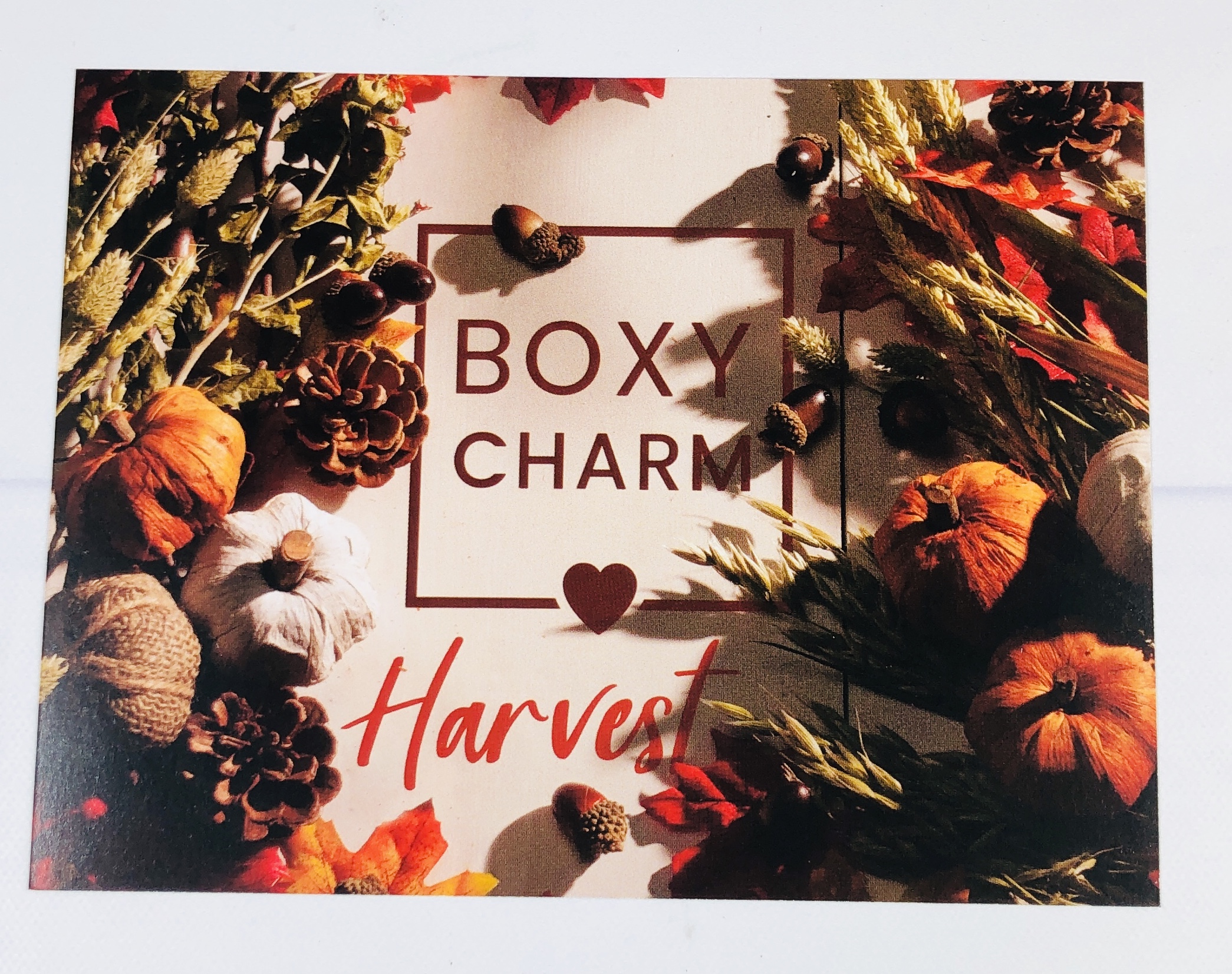 I received a card, perfect for November! The theme this month is Harvest.
The back of the card listed the items and MSRP's.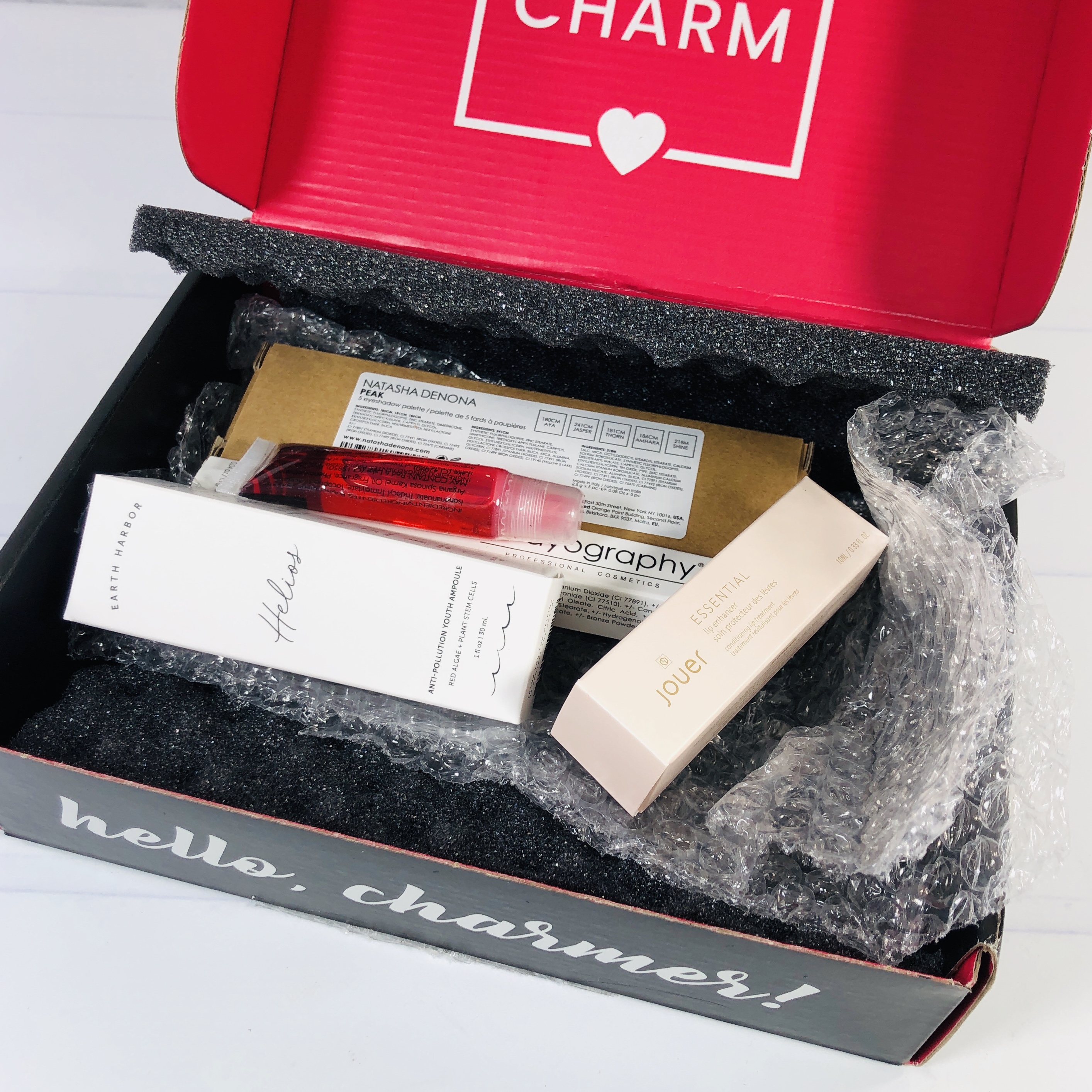 A foam insert cushioned my products.
Most of the items came in their original boxes.
I received a discount code for one of the featured brands.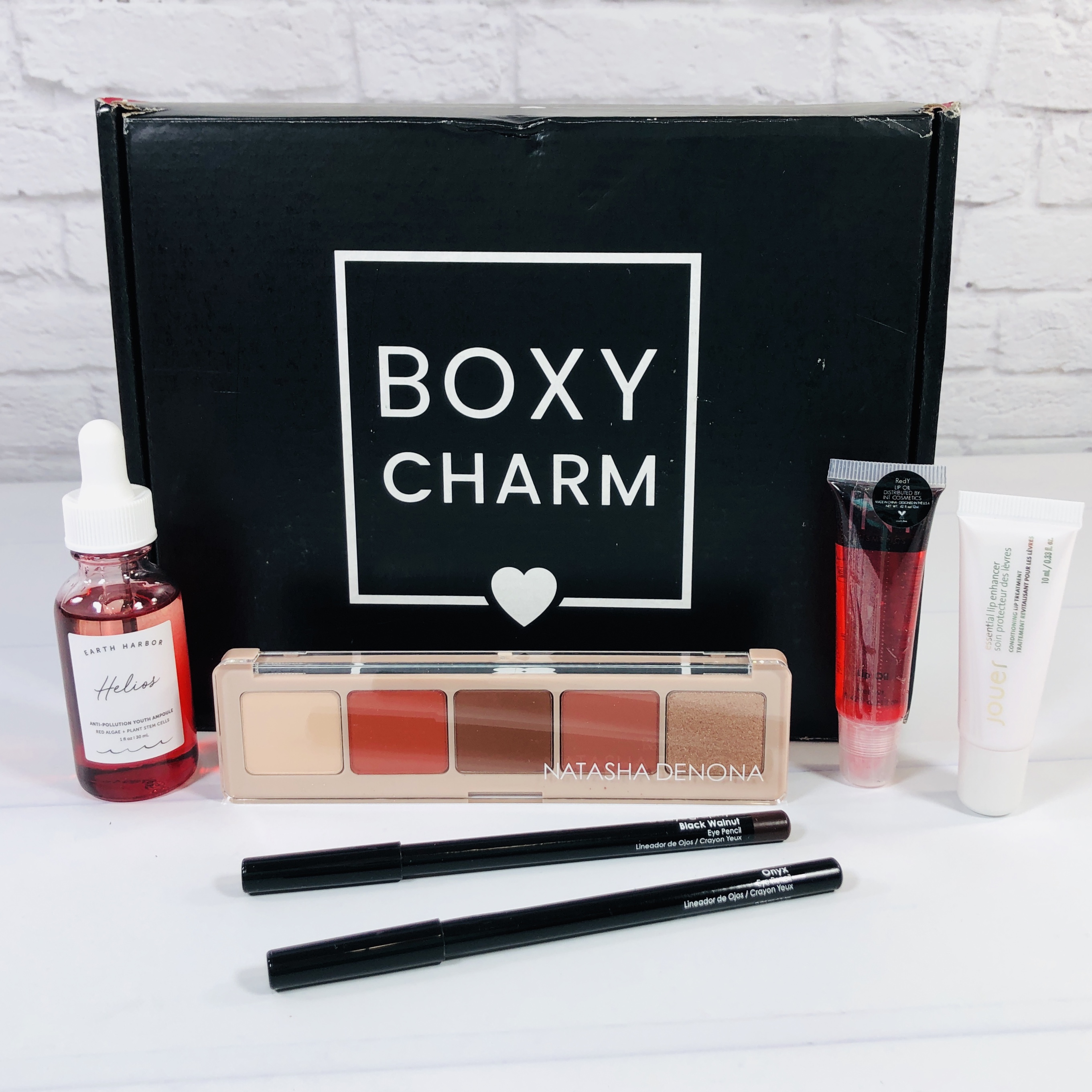 Everything in my November 2020 BOXYCHARM! Keep in mind that BOXYCHARM sends many box combos so your box items and value may be different than mine. There are variations in the box – see them here.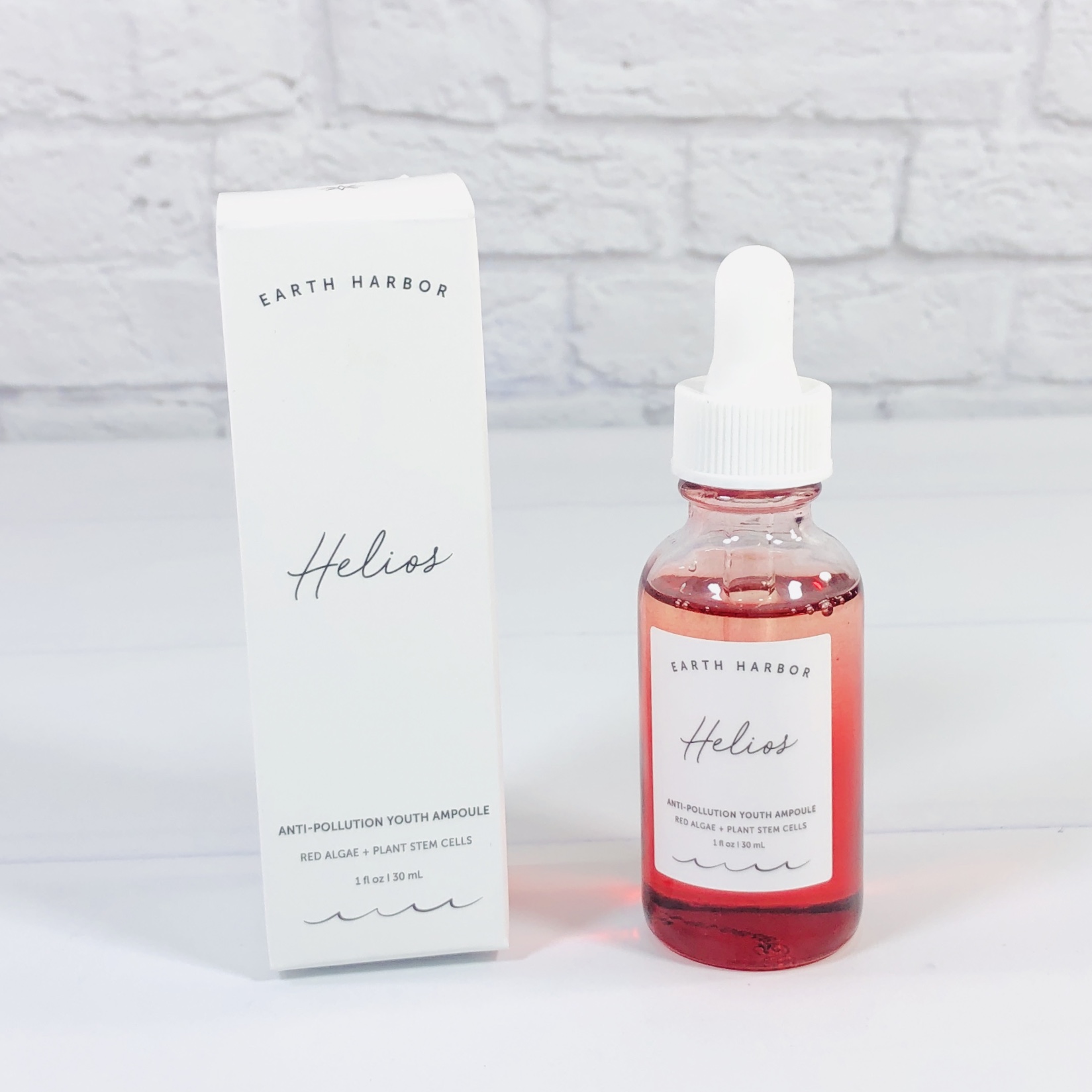 Earth Harbor Naturals HELIOS Anti-Pollution Youth Ampoule ($48) When I see Earth Harbor in a box I do a little happy dance. They always look so pretty and are on the natural side as far as beauty stuff goes.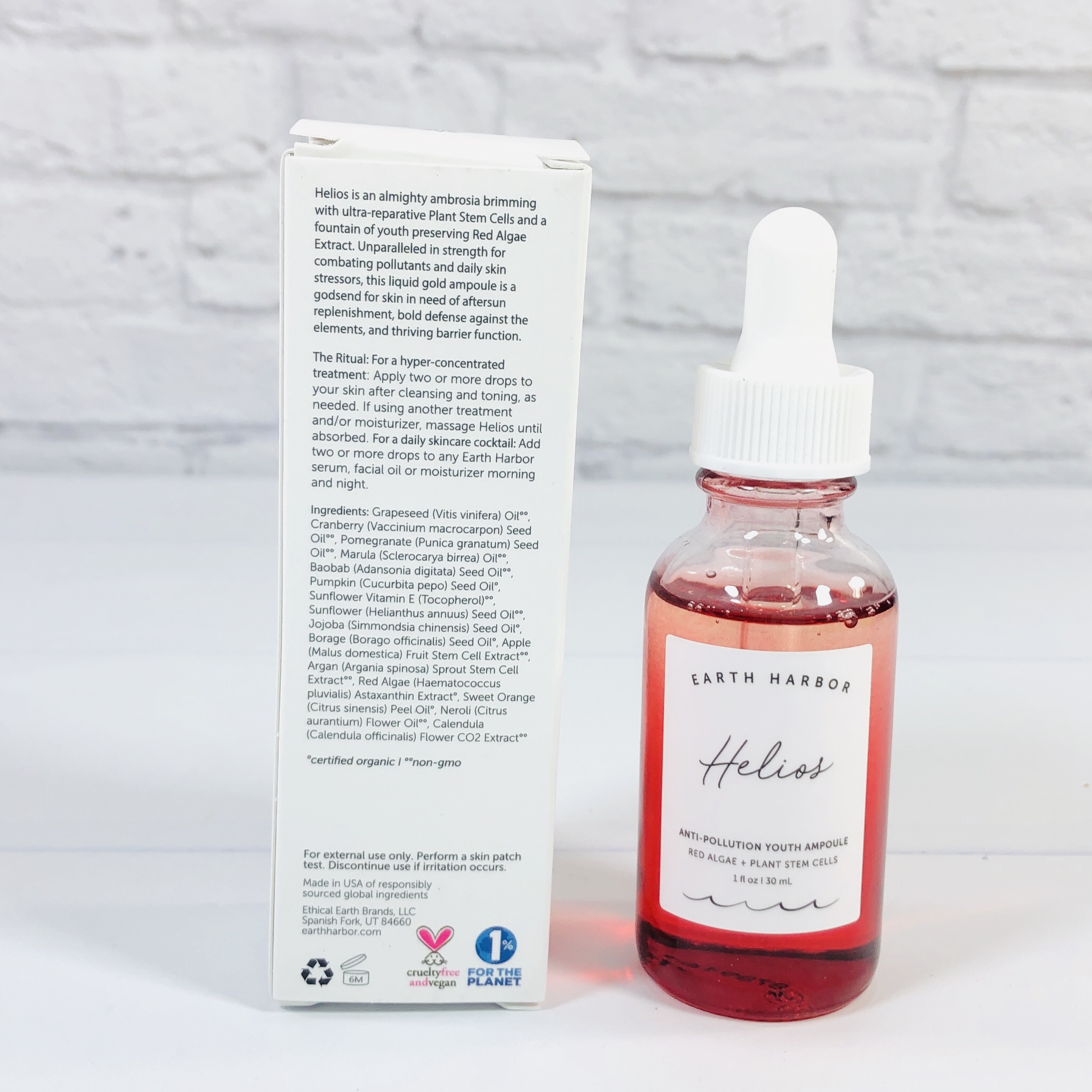 Grapeseed oil, baobab, and marula are a few of the oils here, along with red algae, plant stem cells, and all kinds of other plant-based oils and extracts.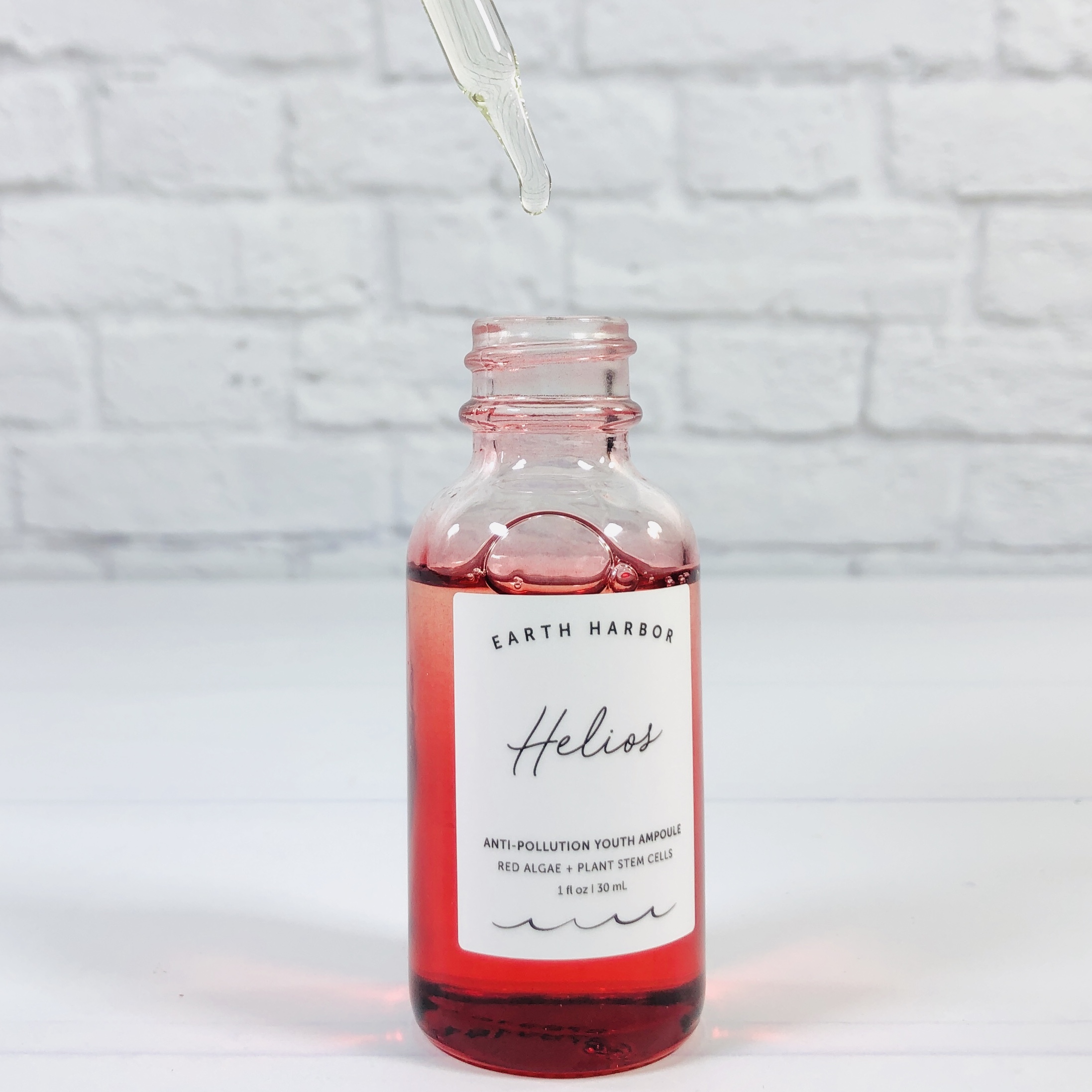 The bottle is red but the oil is very light in color. It has a mild scent that I call "California" because that is what it smells like, maybe thanks to the neroli blossoms that I would smell in my backyard growing up. Helios is supposed to help fight pollution and soothe stressed out skin. It can be applied directly to the face (which is what I did, after cleansing) or mixed into a moisturizer.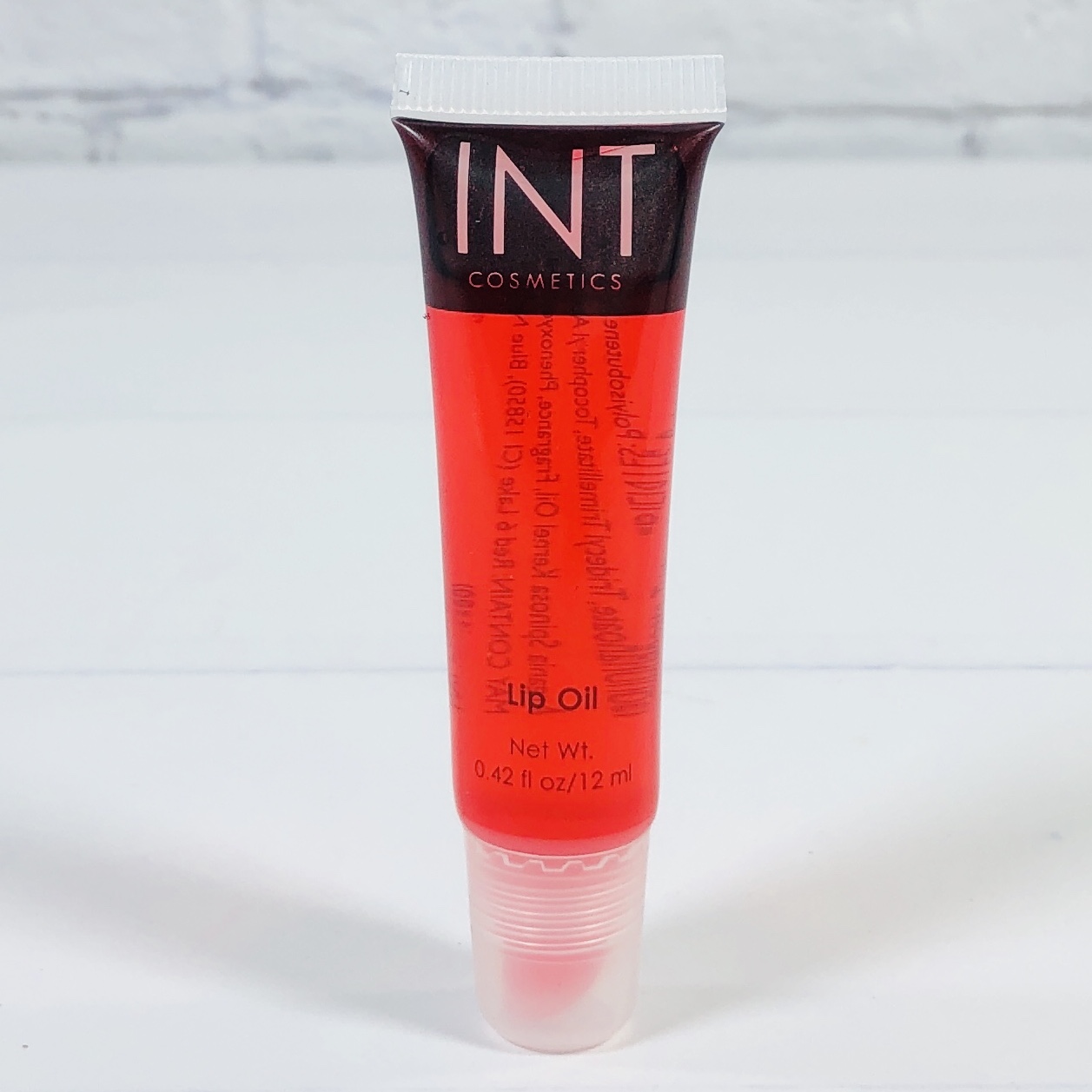 INT Cosmetics Lip Oil ($11) It looks like this brand also owns Hikari and Be A Bombshell!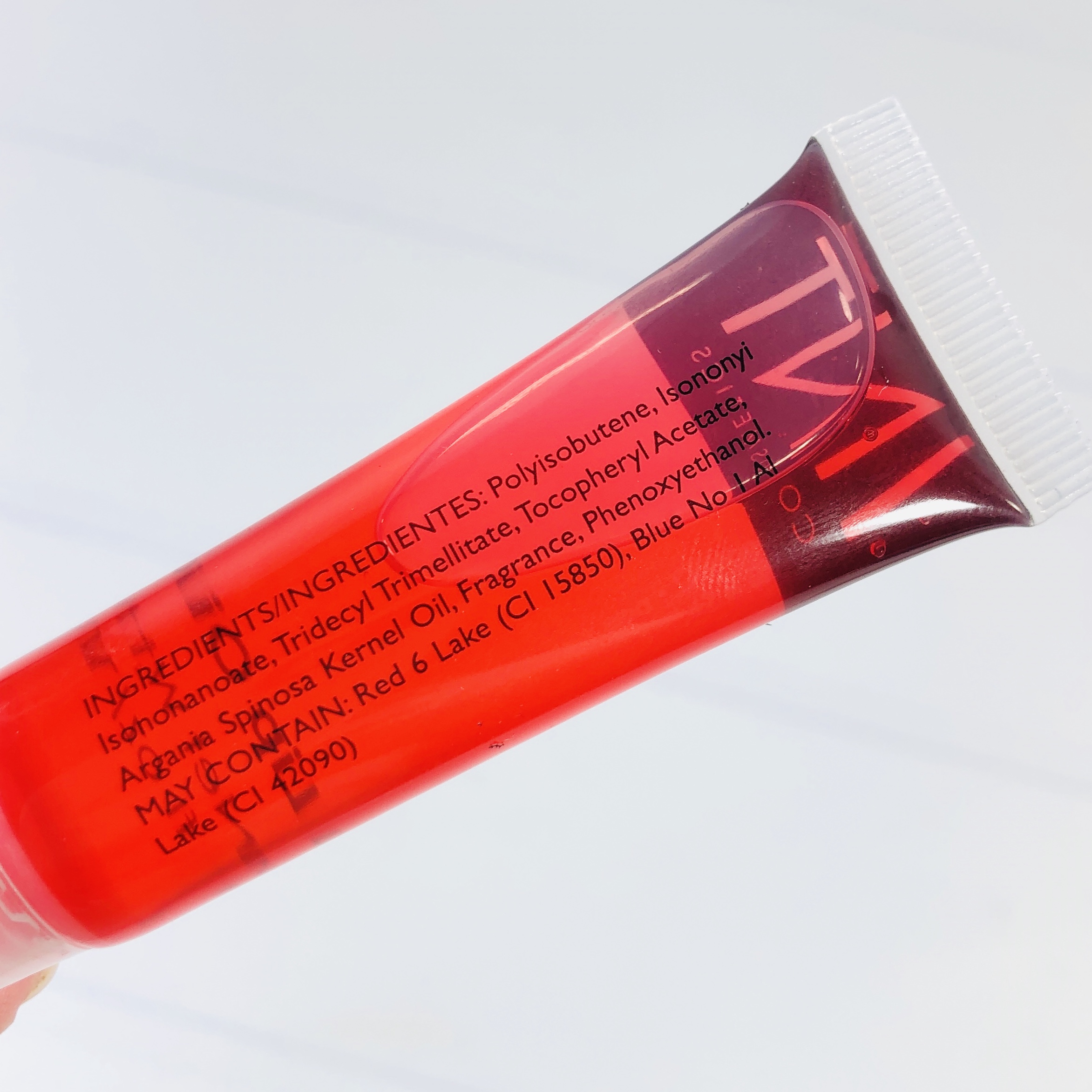 Ingredients were listed and the oil used is argan.
Be careful when applying, it tends to come out very easily. The color isn't real noticeable but you could pair it with lip liner or lipstick or wear it alone for a glossy yet natural appearance. The flavor is like candy and again, not too noticeable but pleasant.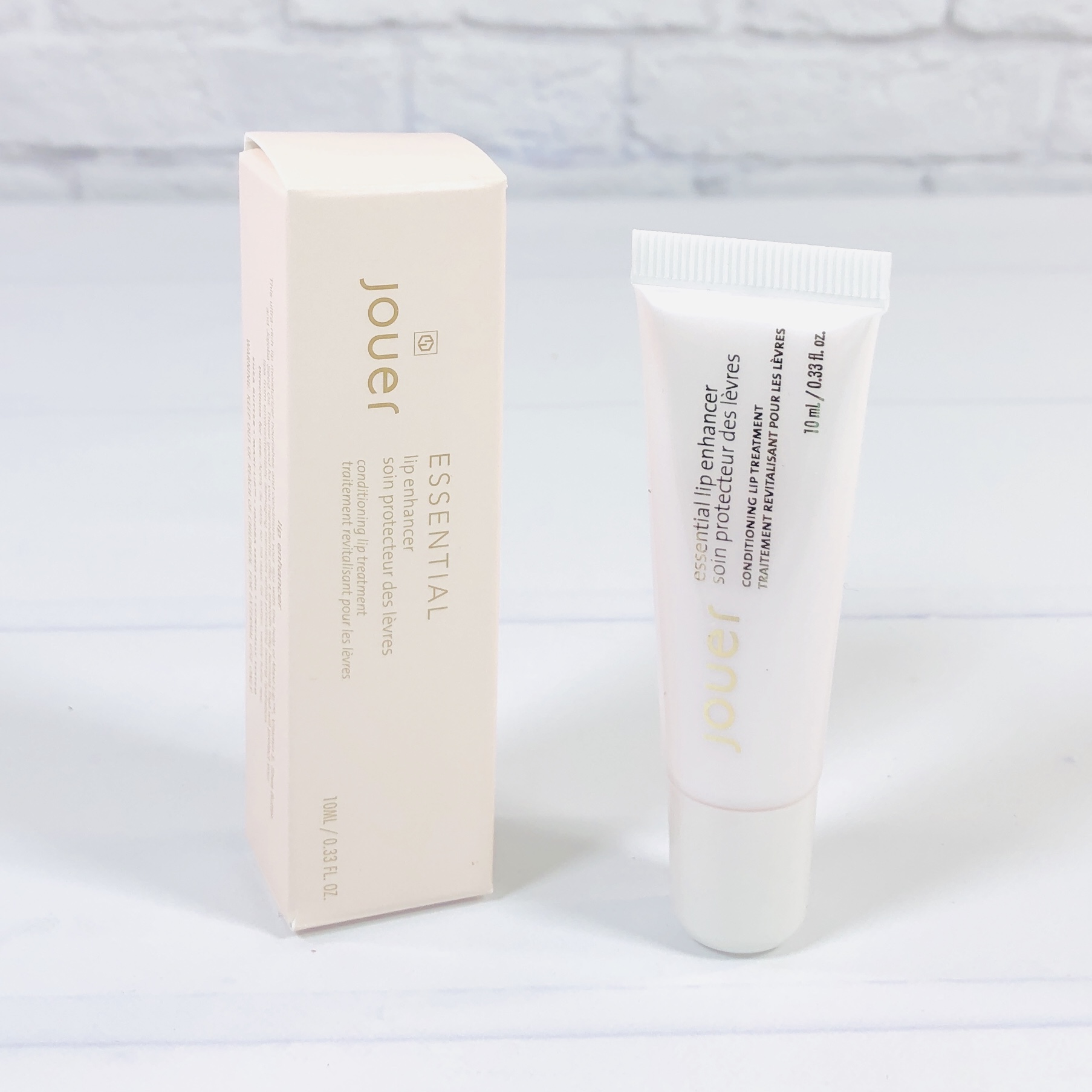 Jouer Essential Lip Enhancer ($17) A second lip product was sent and this is the type I apply before going to bed, to keep my lips moist and help them rejuvenate over night.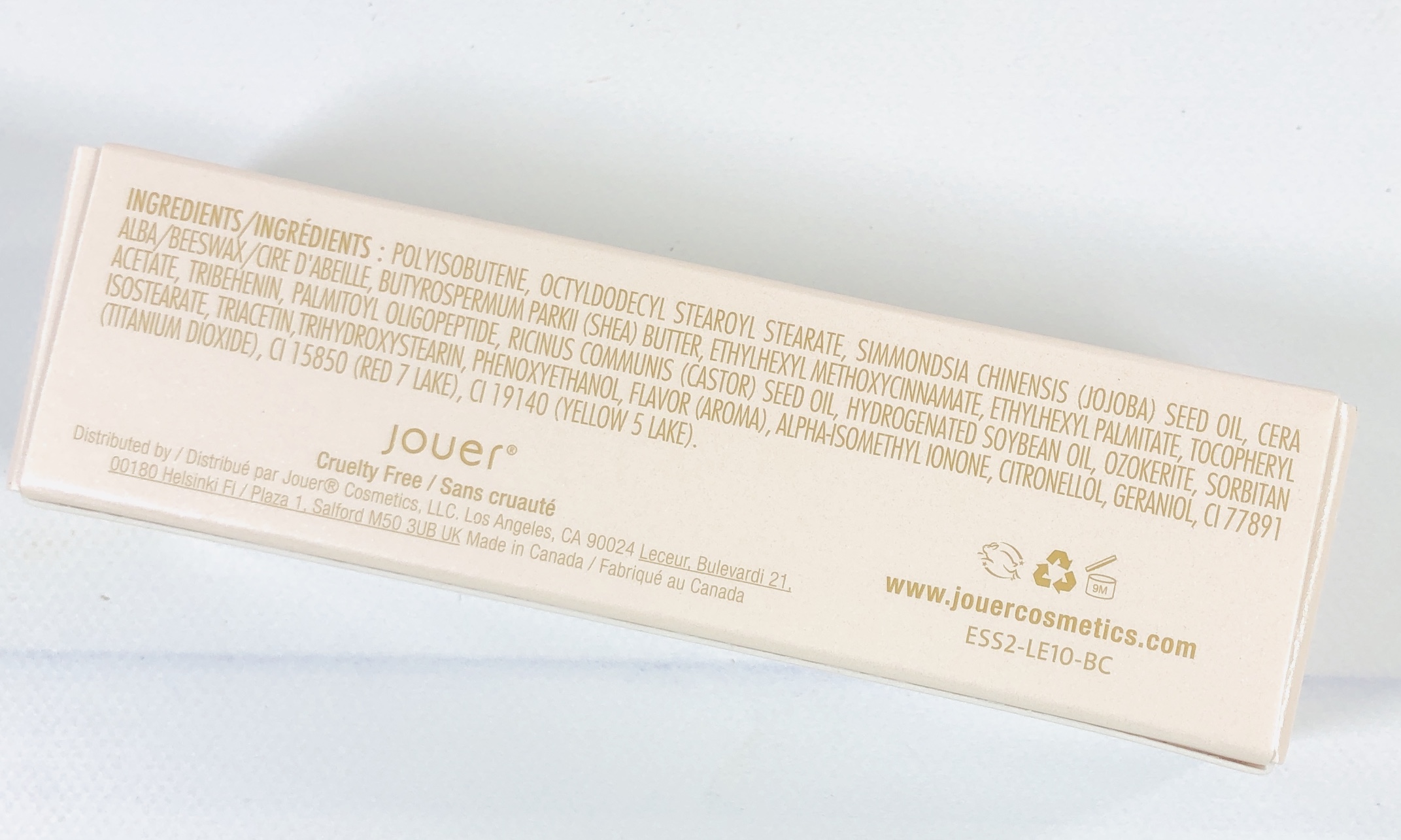 Jojoba oil, beeswax, and shea butter protect lips while vitamin E provides antioxidants. Over time this product may help promote fuller lips.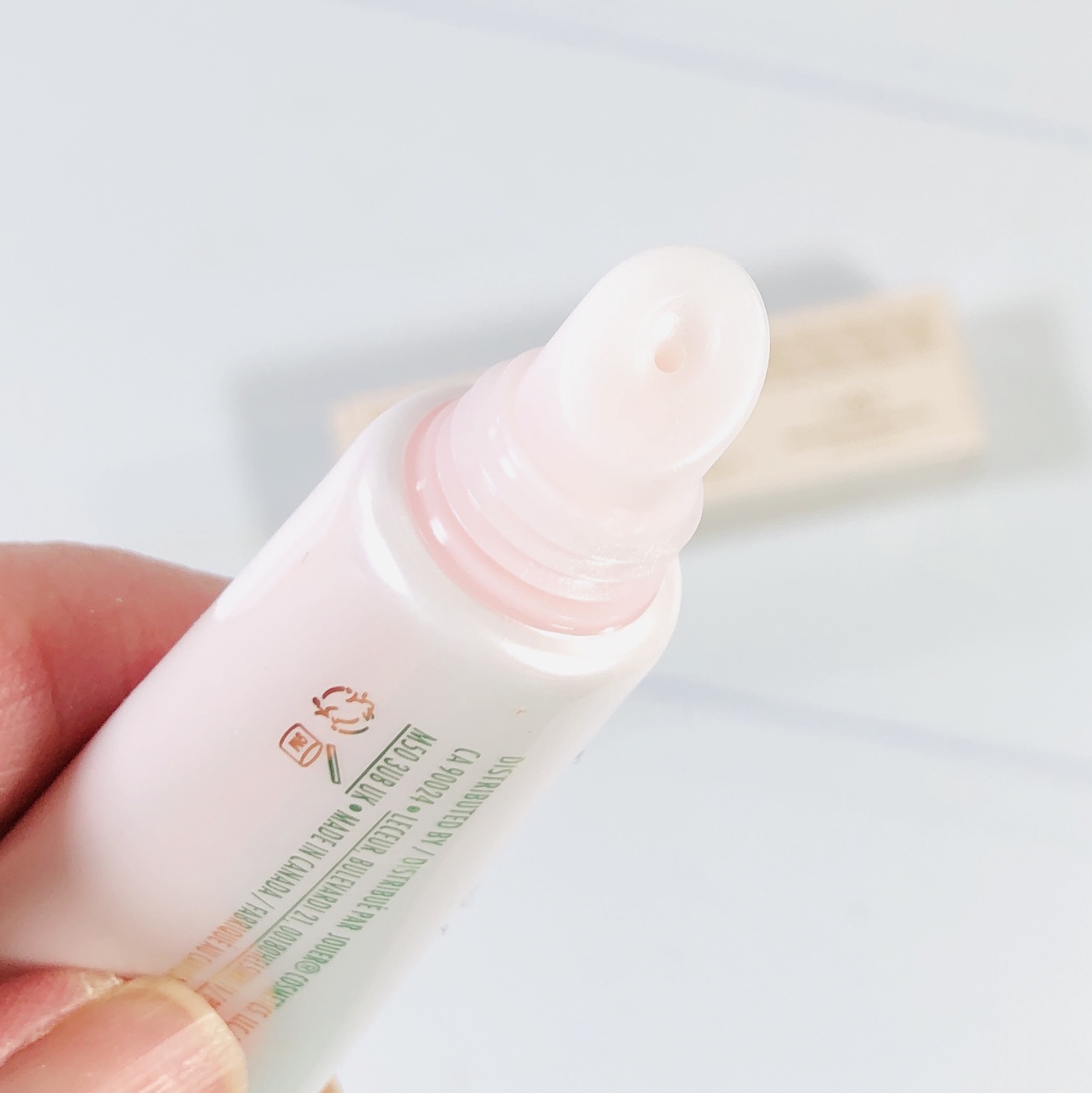 It is supposed to be applied 3 times a day for 29 days for the best results. It is thicker than the lip oil shown above and has a super light floral scent.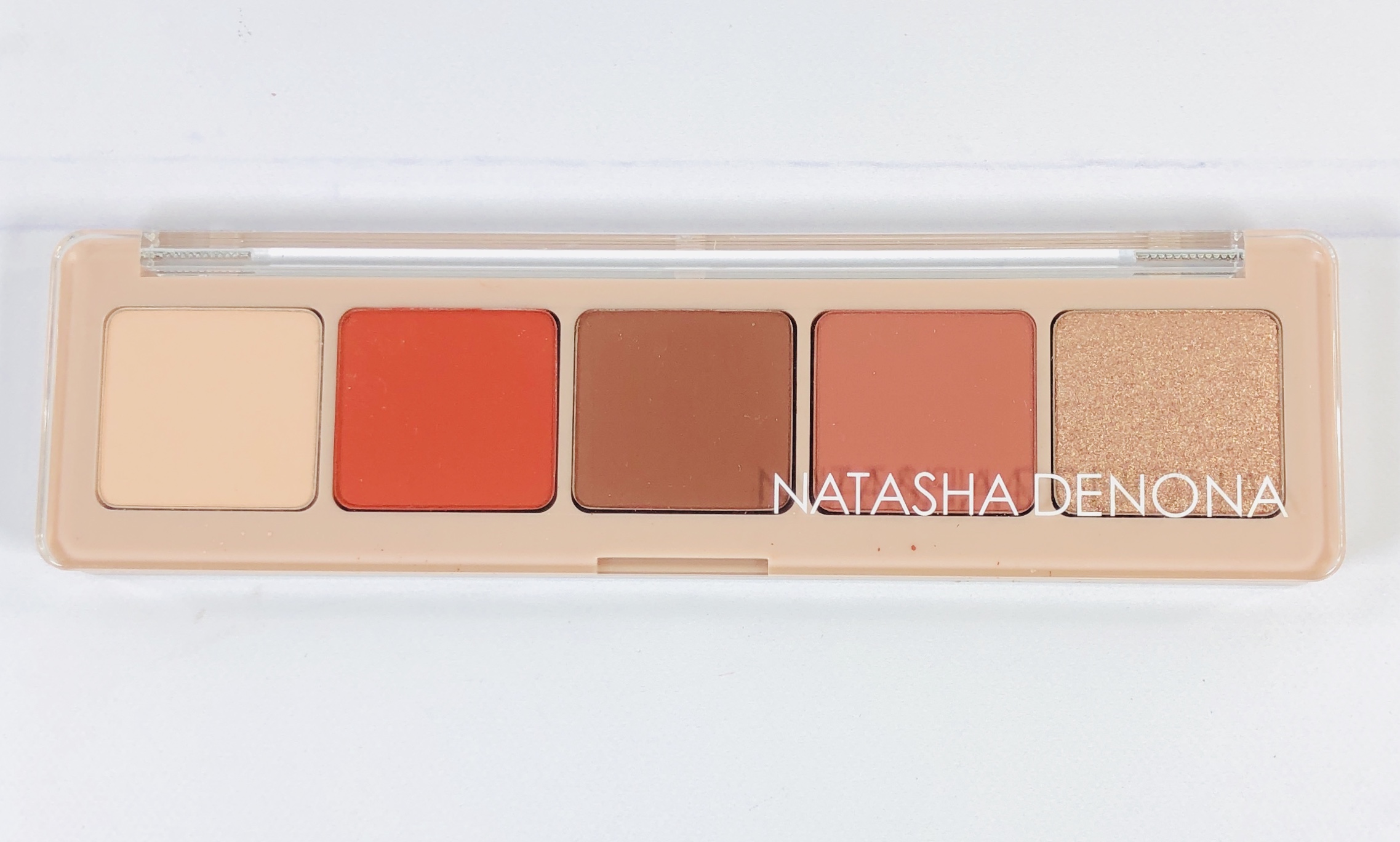 Natasha Denona Peak Palette ($48) is an exclusive palette and while there are several available on the Natasha Denona site, they won't match this one exactly.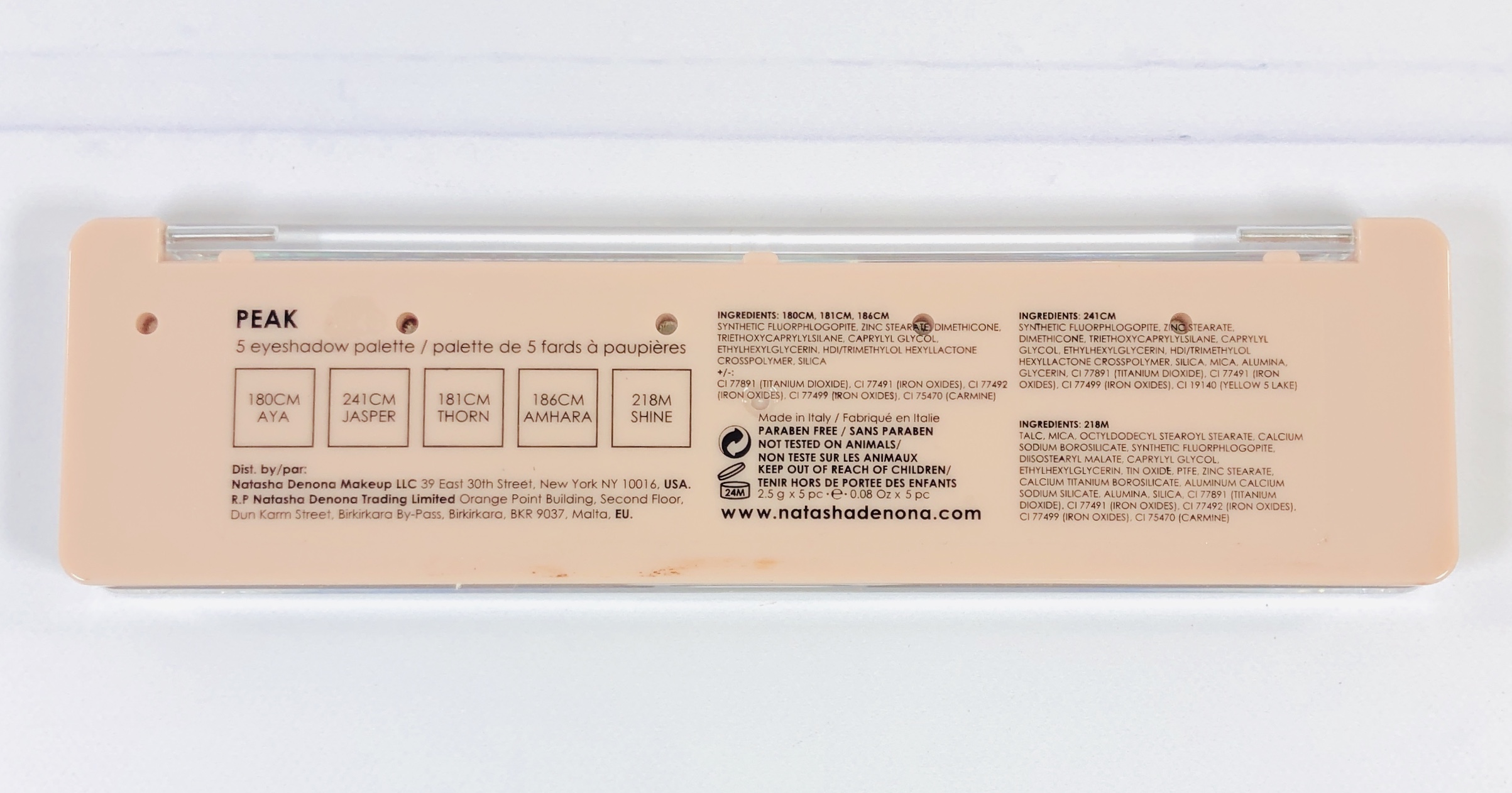 These shades come from several of the larger ND palettes.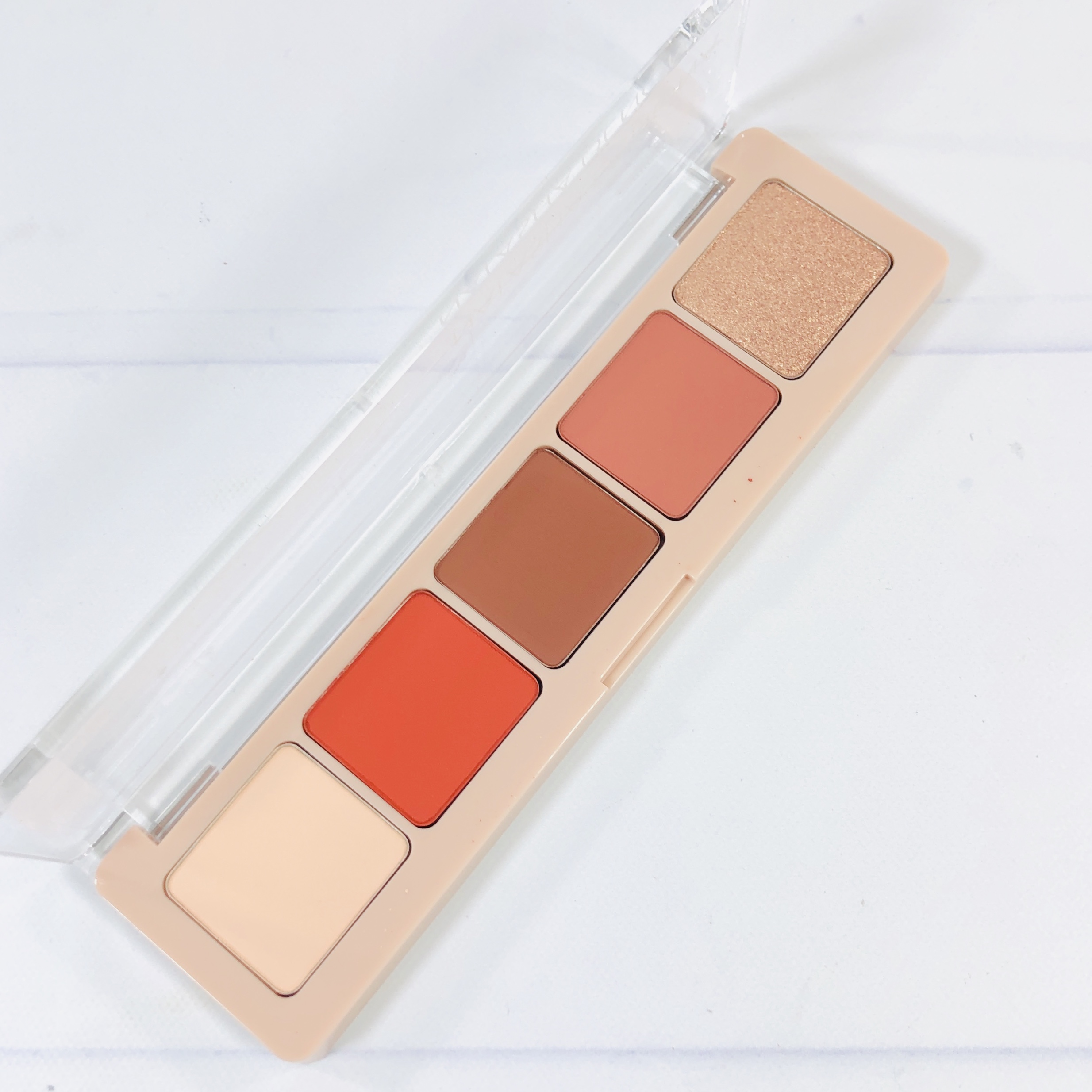 The first 4 shades are matte and the fifth is a metallic. These are perfect for fall and will work both for those who like subdued styles and those who like a bolder eye. I fall into the first group and the 1st, 3rd, and 5th worked well for my daily look. I liked the performance and color payoff. I was pretty impressed with this collection.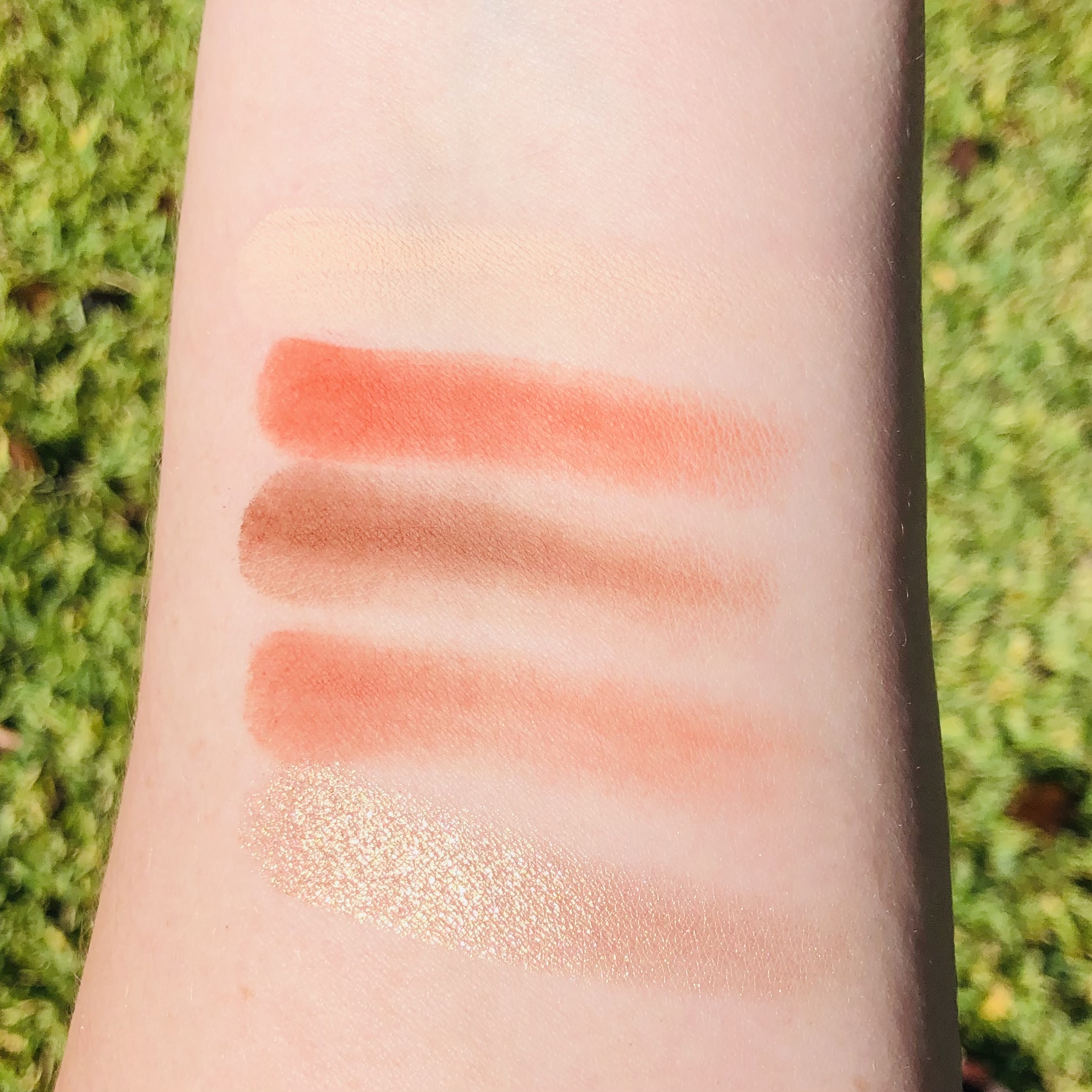 Here are the colors swatched on my arm!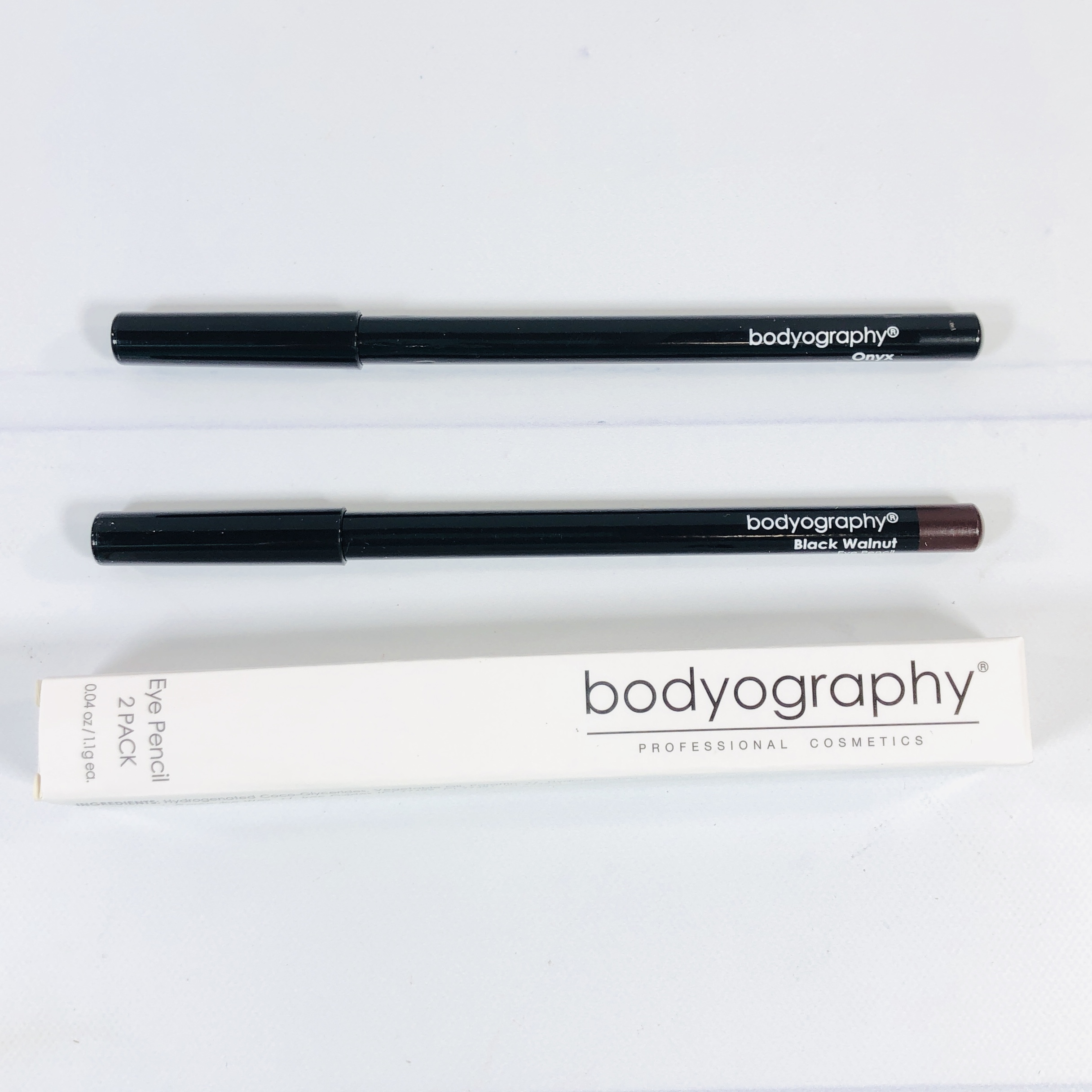 Bodyography Eye Pencil Duo Onyx and Black Walnut ($16) I received TWO eyeliner pencils and I love when that happens, because I use both of these colors all of the time.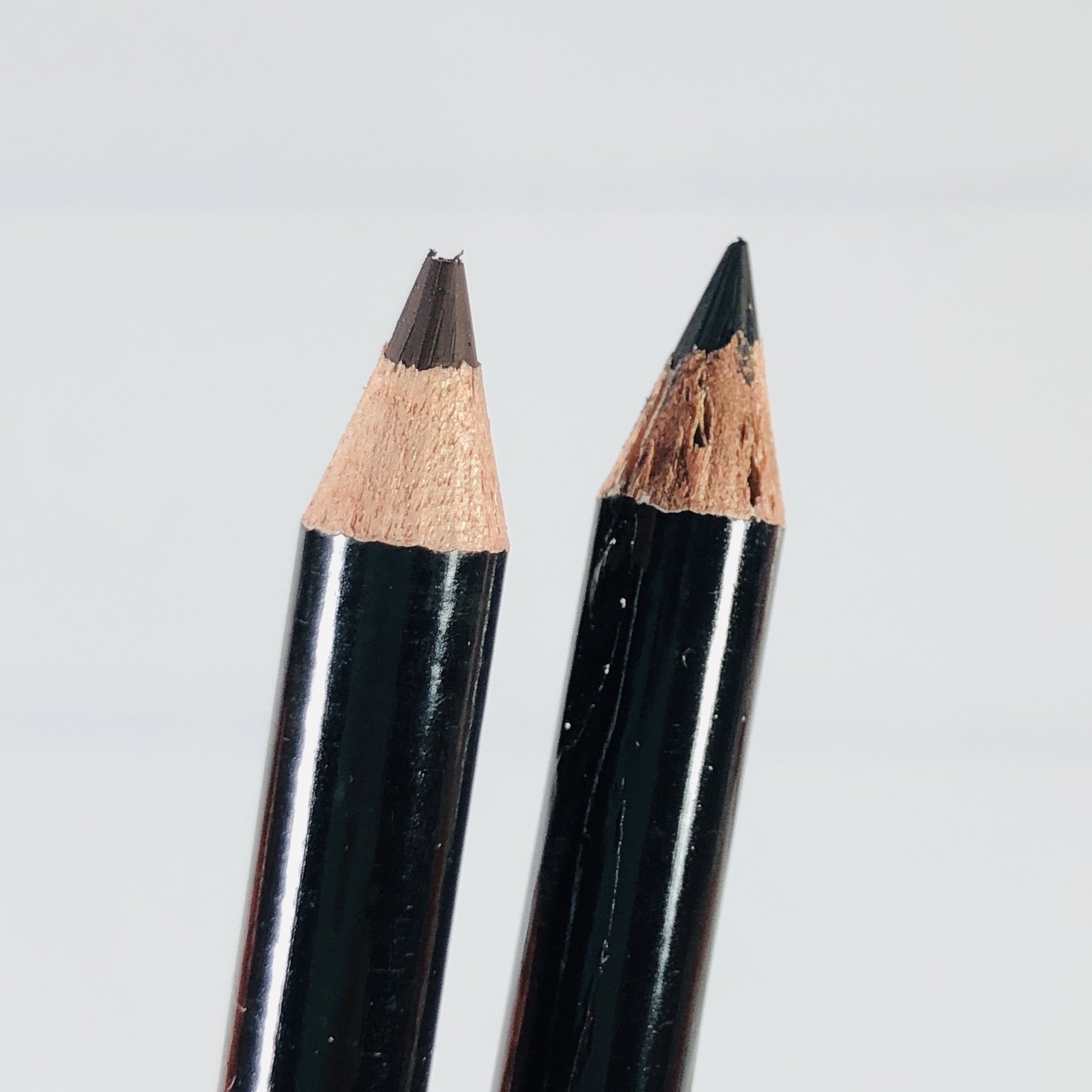 Black Walnut is the brown shade while Onyx is black. These did seem a bit retro with the wood casing and while they weren't the smoothest I have ever used, they weren't too bad. They stayed in place without smudging all over but it took a couple of passes to get the color payoff so at least they are buildable.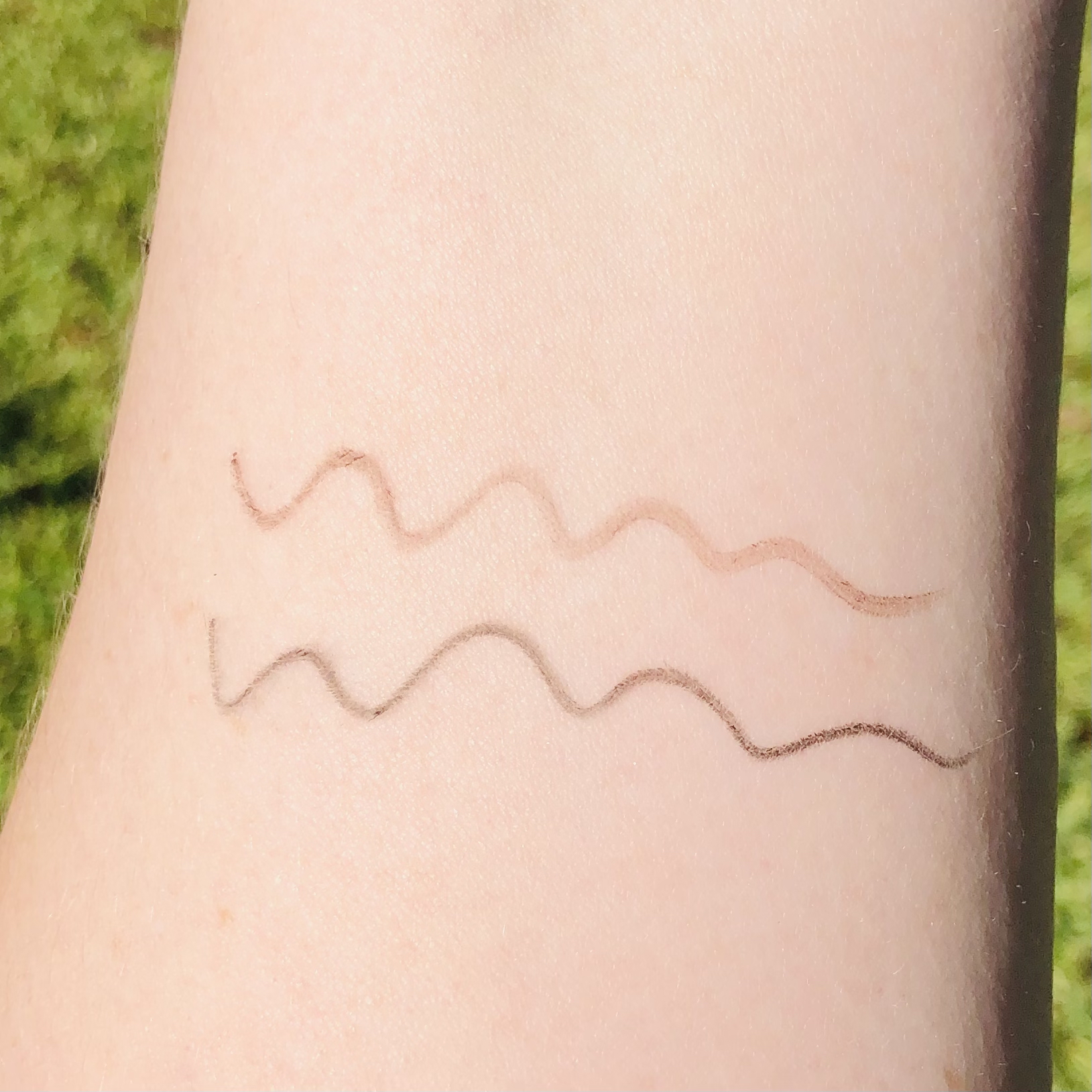 Here they are swatched.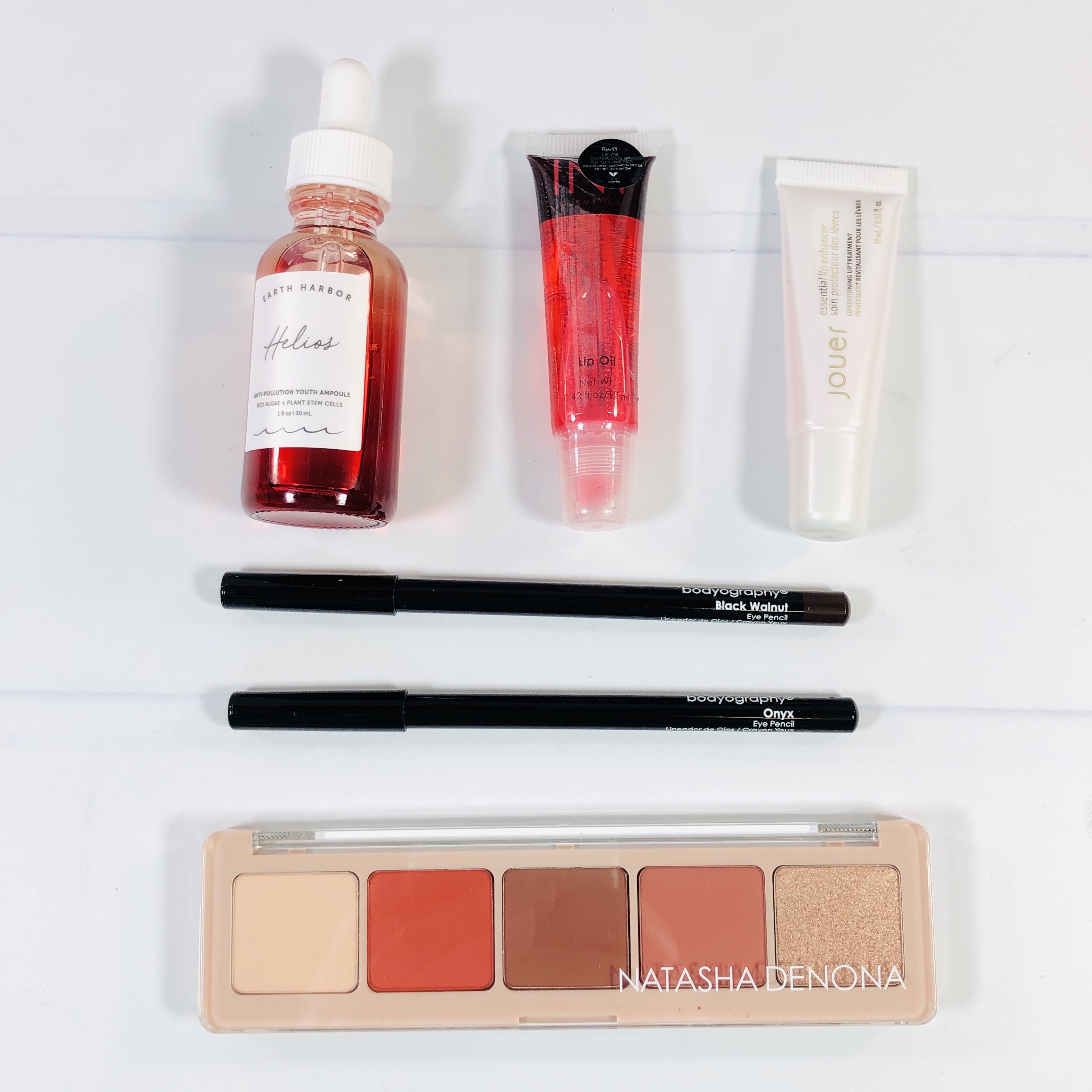 I was super happy with my November BoxyCharm! The Natasha Denona palette is pretty impressive and has beautiful shades for fall and winter. The two liners I received are in the only colors I ever wear. I have a new before-bed lip soother and a during the day tinted lip oil, which I tend to put on before I mask up during an outing. The Helios oil by Earth Harbor is so luxurious and I even get a little bit of aromatherapy action when I apply it to my face. In other words, I love my box! The value for this collection is around $140!
What's your favorite item in this month's BOXYCHARM?