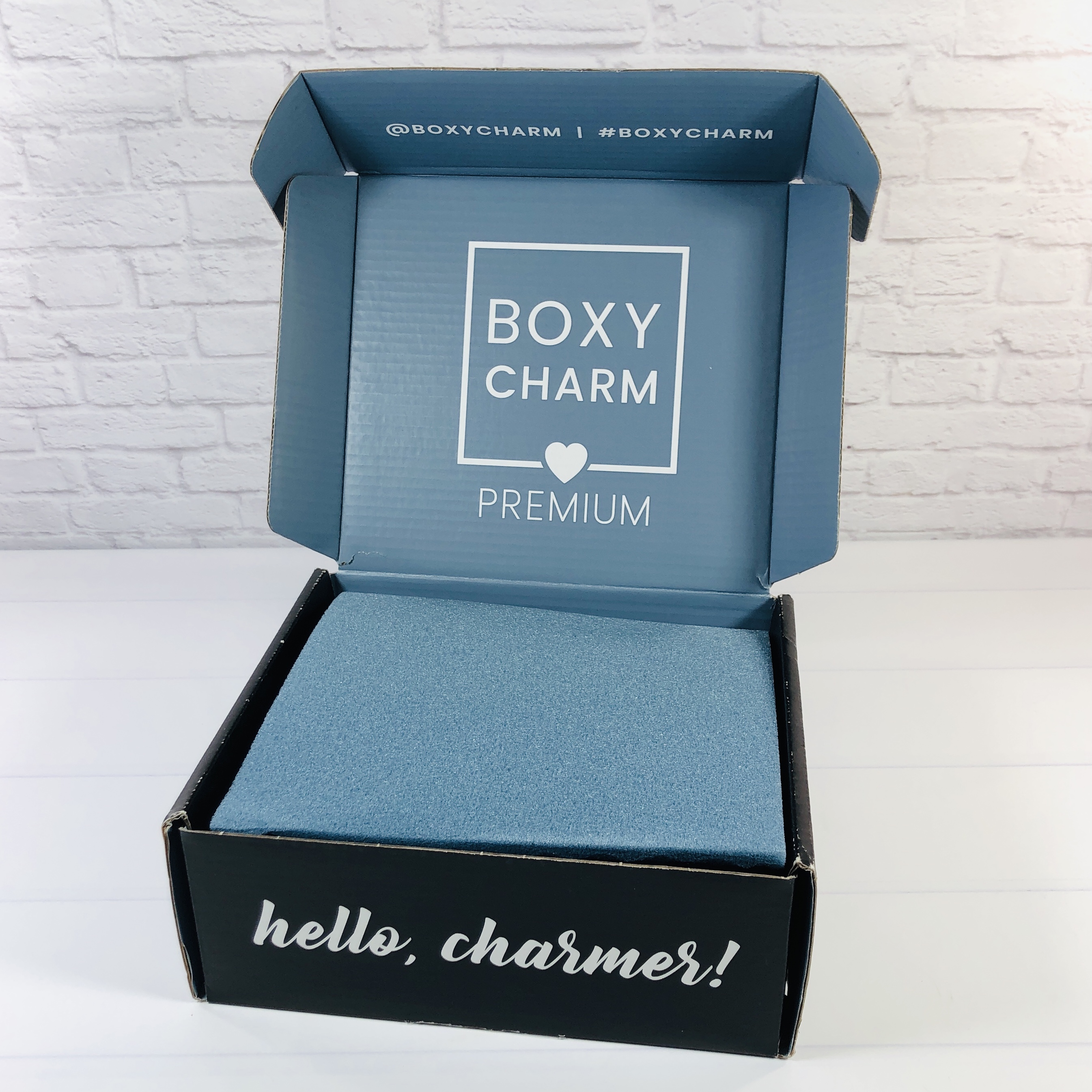 BOXYCHARM Premium is a beauty box from BOXYCHARM, separate from the regular/base BOXYCHARM and BOXYLUXE upgrade. For $35 per month, you'll receive 6-7 items with 1 item chosen by the subscriber. They also promise $175+ value in every box and no product overlaps. When you sign up for Premium, you must get the base/classic box for the month you signed up for and stay subscribed to that until you're off the waitlist for Premium. After you score Premium, you can let go of the base box if you choose.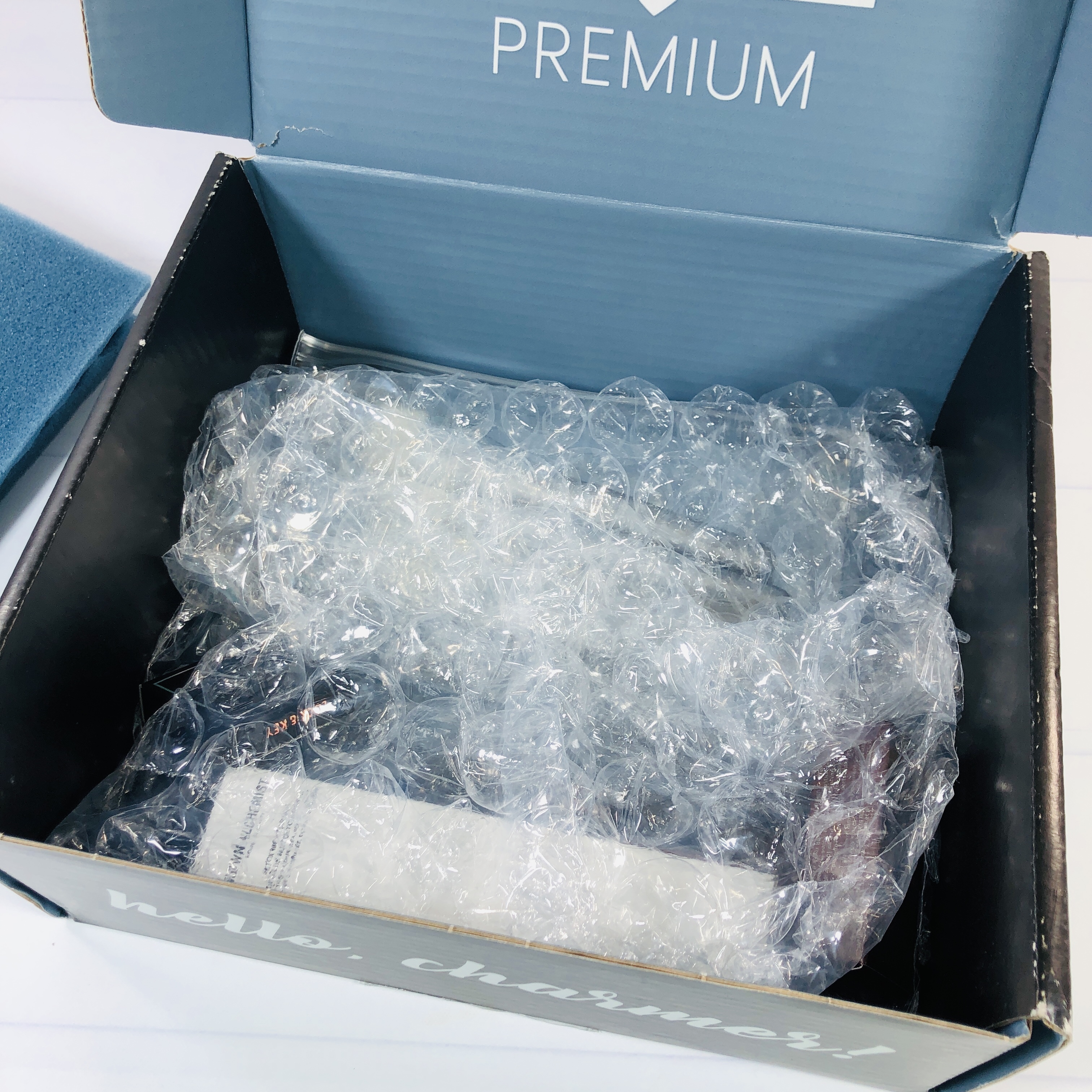 My items were cushioned with a foam insert and bubble wrap.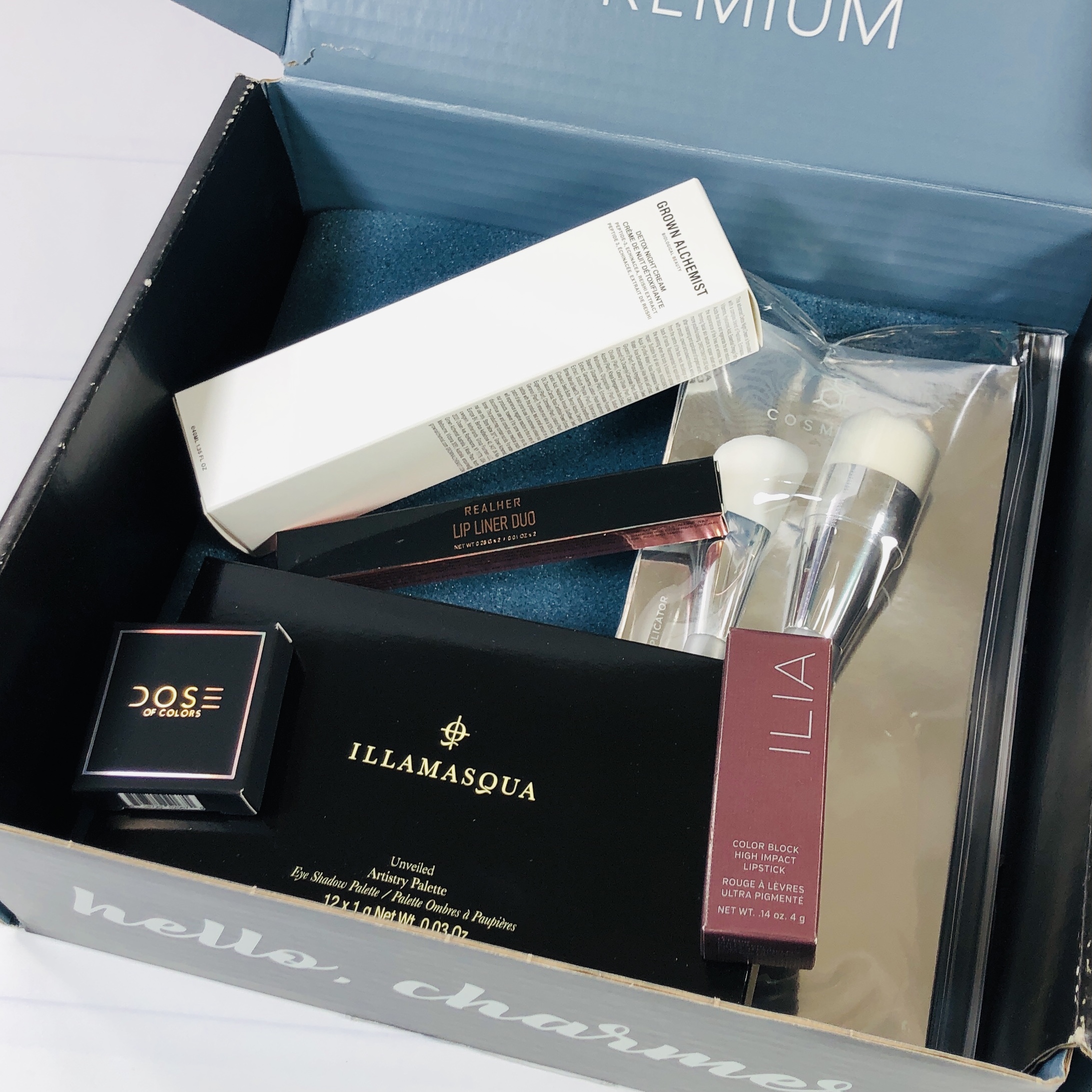 All of the items arrived in their original packaging.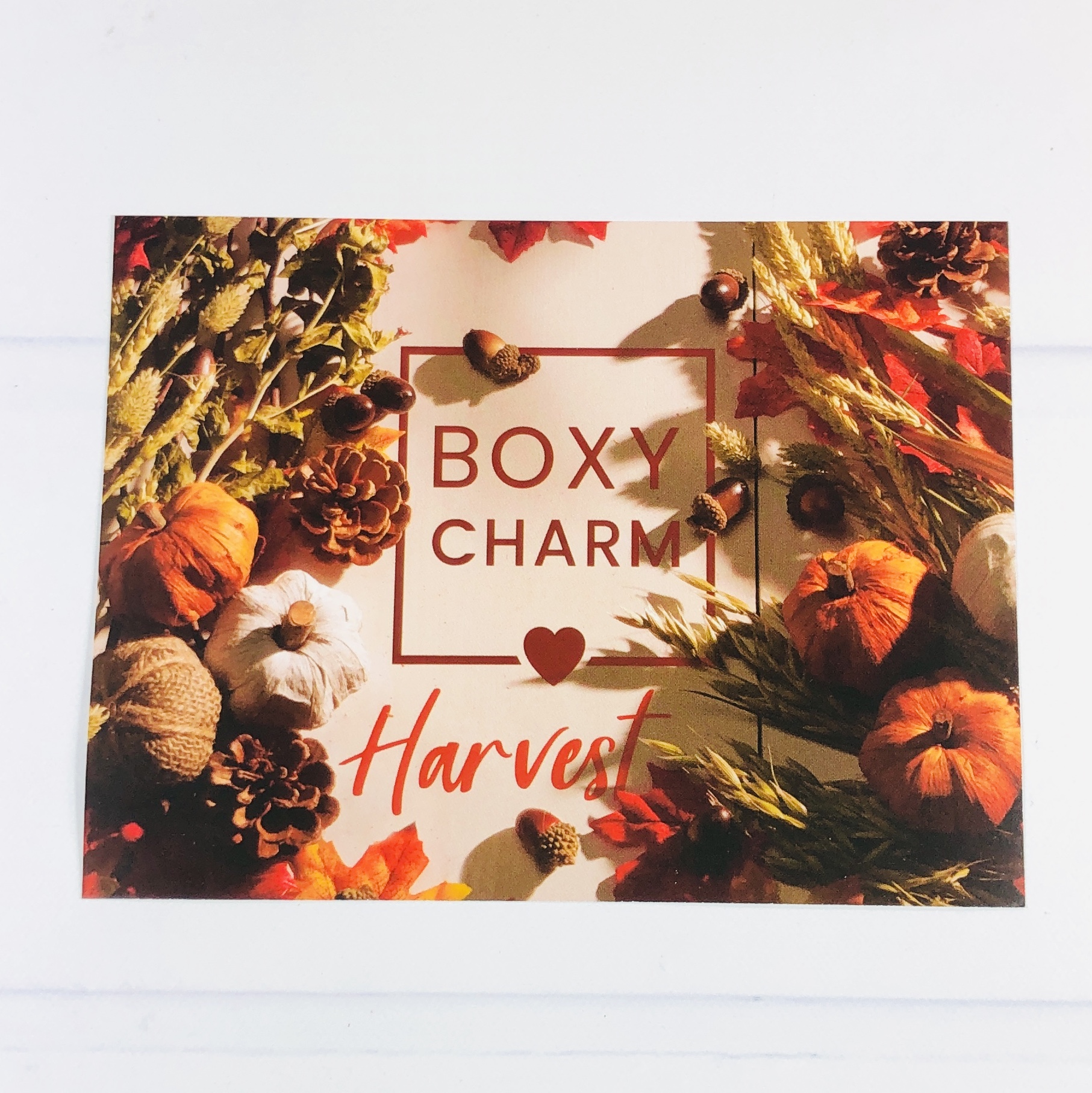 The theme for November is Harvest!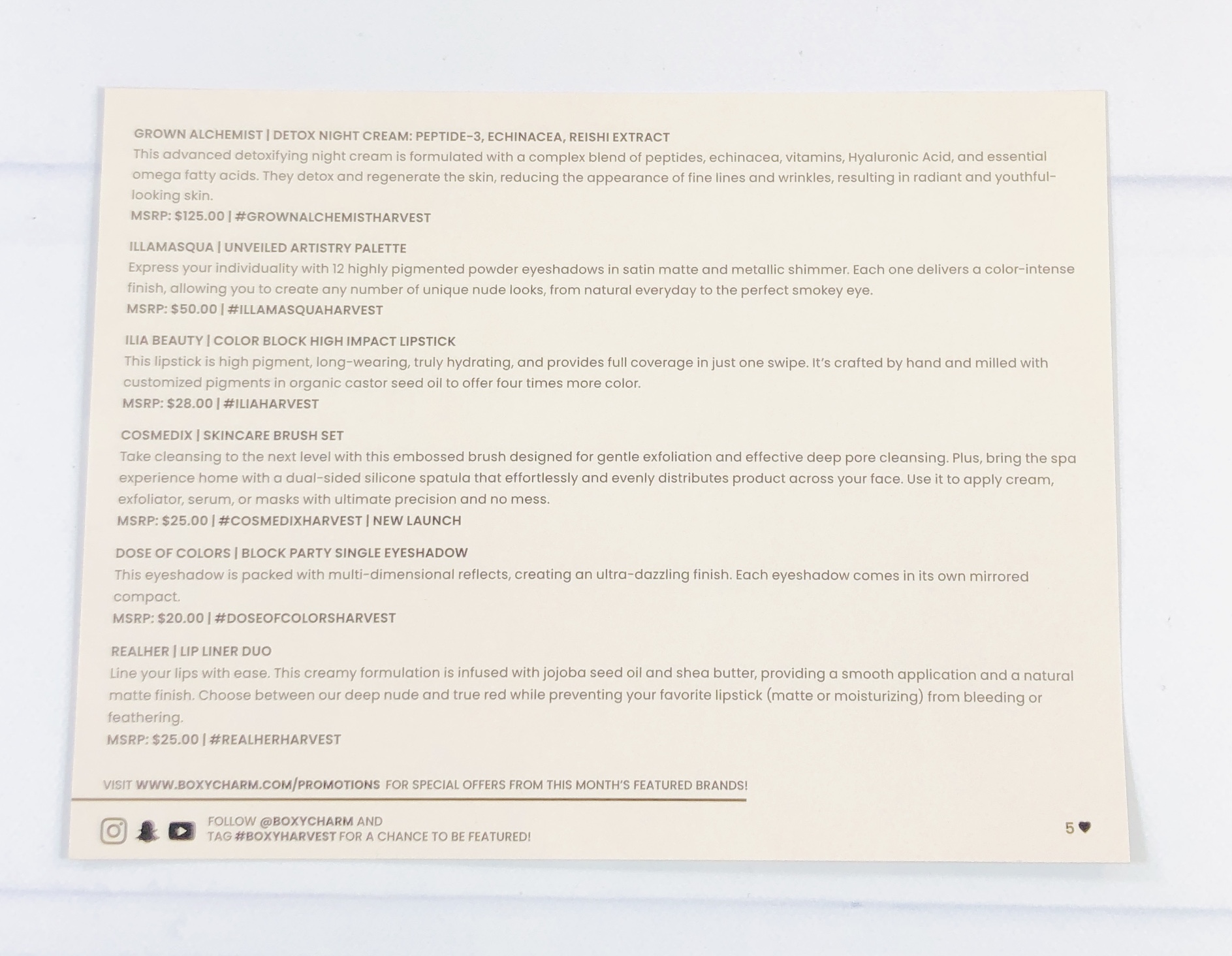 Listed at the back are the products inside the box along with MSRP's.
Everything in my November 2020 BOXYCHARM Premium! There may be variations in the box – see the full spoilers here.
Grown Alchemist Detox Night Cream ($125) This is a new-to-me brand and this also happens to be one of their pricier products!
It's supposed to reduce the appearance of wrinkles, provide antioxidant benefits, prevent hyperpigmentation, and boost moisture levels. The ingredients starts with rose hydrosol, aloe, and Cupuaçu butter plus a lot of plant oils and extracts. The version shown on the website is in a different container and contains beeswax, while this version is vegan-friendly.
Apply the cream after cleansing and following serums. It can be applied to the face, neck, chest, and back of hands. It has a pleasant scent that smells most like roses but it's very low key. The cream feels very soothing but without feeling super greasy.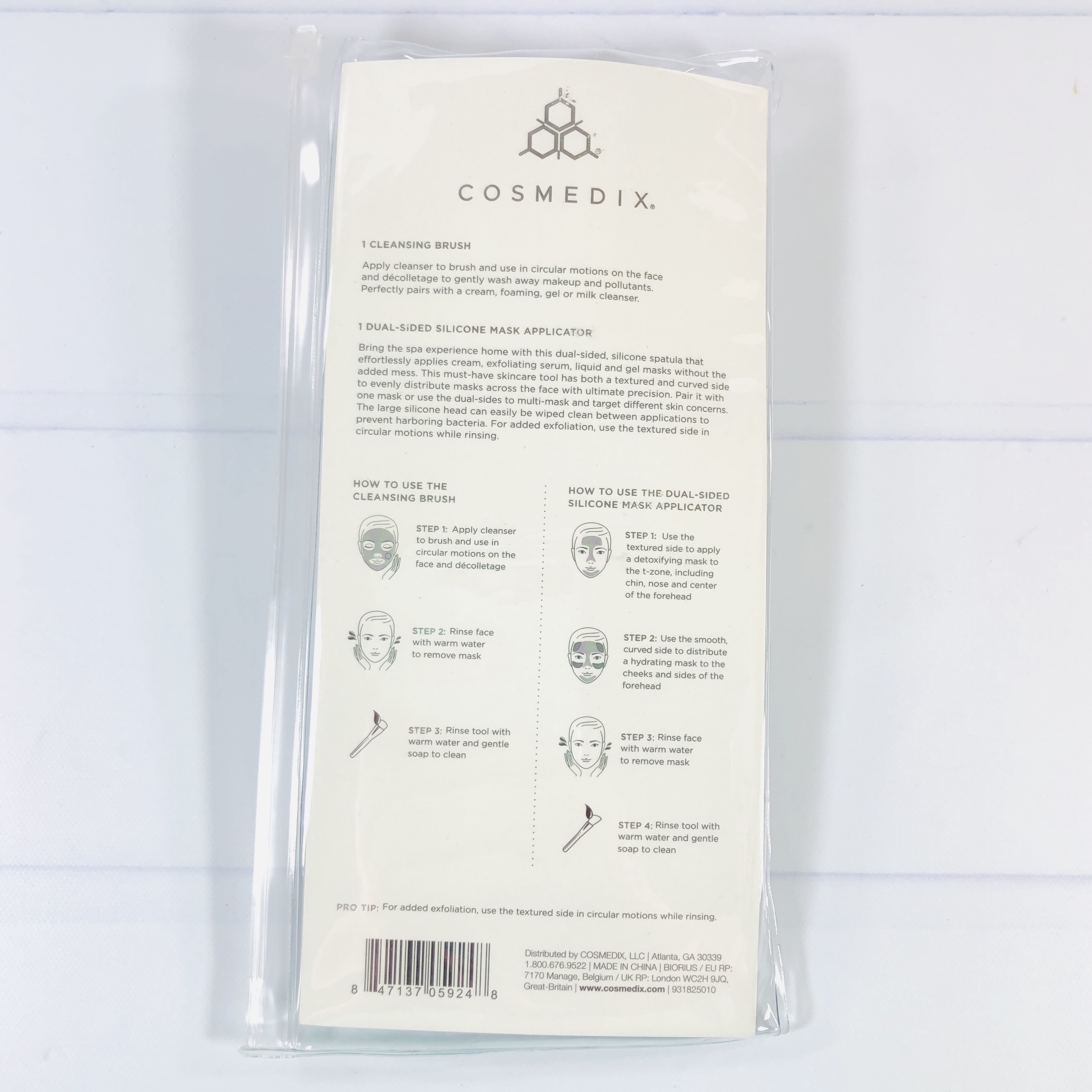 Cosmedix Skincare Brush Set ($25 listed value, $10 for the applicator) According to the card this is a new launch but you can find the spatula already on the Cosmedix site.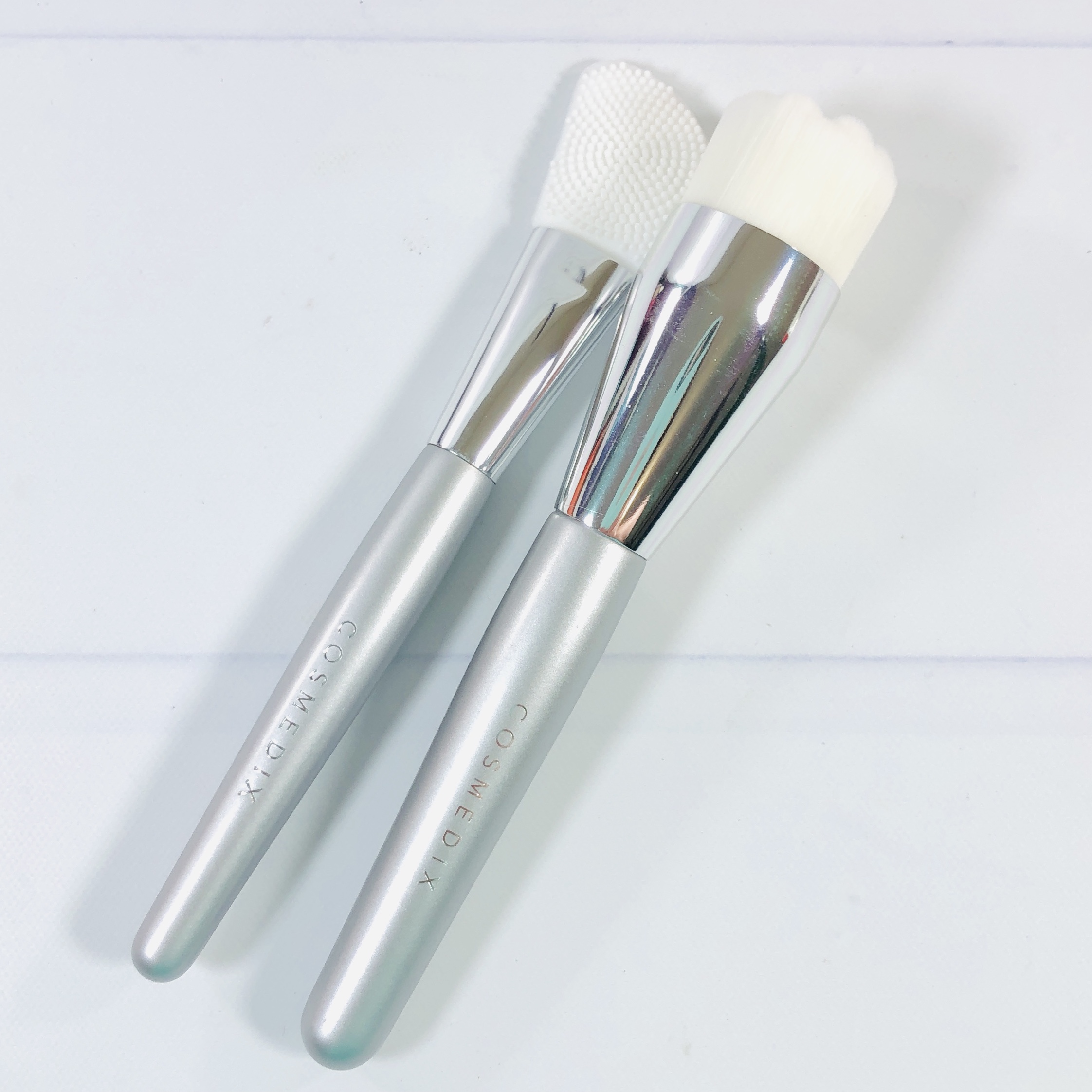 It's a two pack of beauty tools!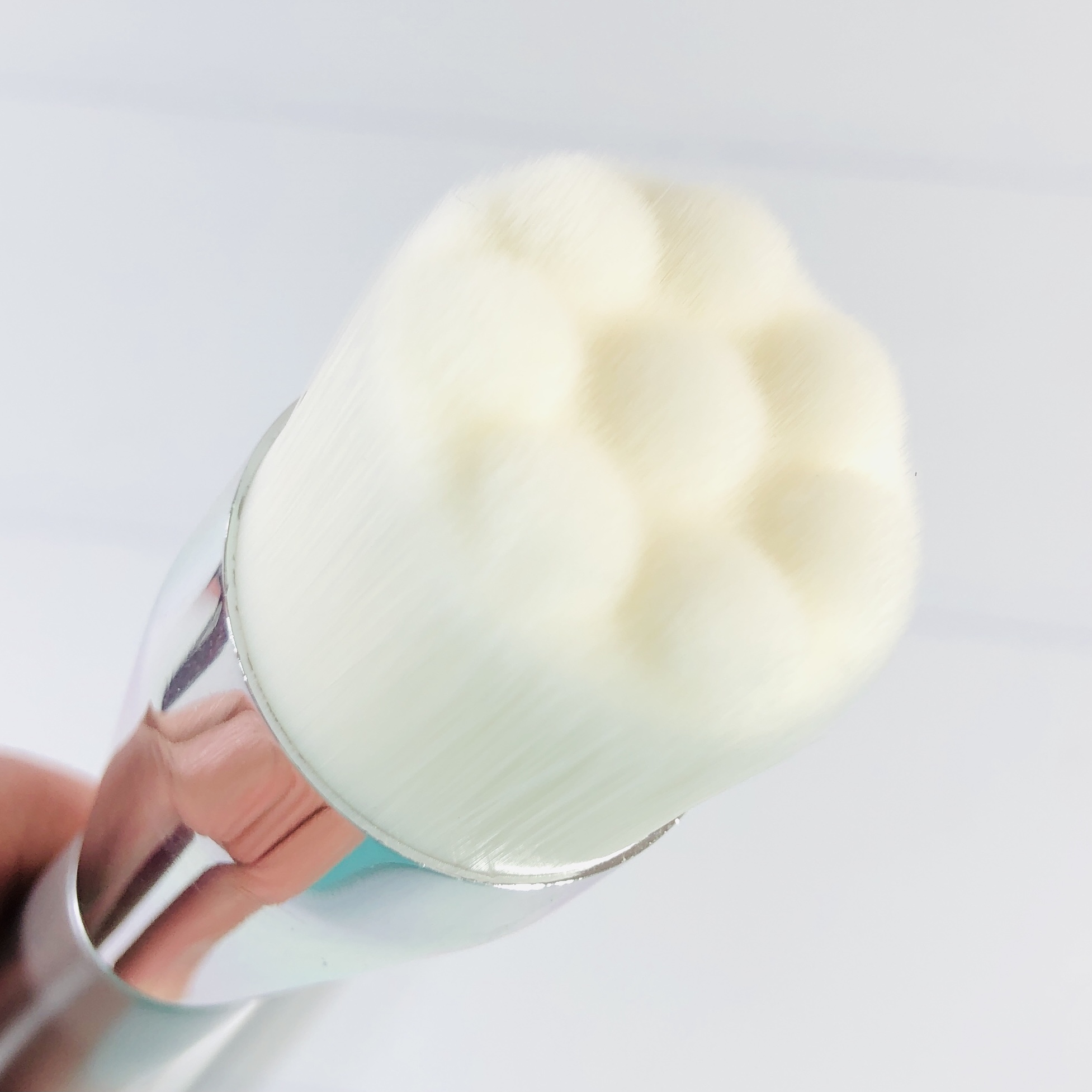 One product is a cleansing brush! It has a nubby head and soft bristles. Apply your favorite cleanser to your damp face and then use the brush to massage it around and help dislodge makeup and other impurities from the skin. It felt good on my skin, like a mini facial! Rinse the face and make sure to wash the brush with a gentle cleanser too.
Next up is a dual-sided silicone applicator. This side is textured so it gives a little extra exfoliation when applying a mask.
The flip side is smooth for hydrating masks. The idea of this product is that it is more hygienic to scoop product out of the container, and is less messy, especially if you have long nails. Make sure to wash it with a gentle cleanser after using.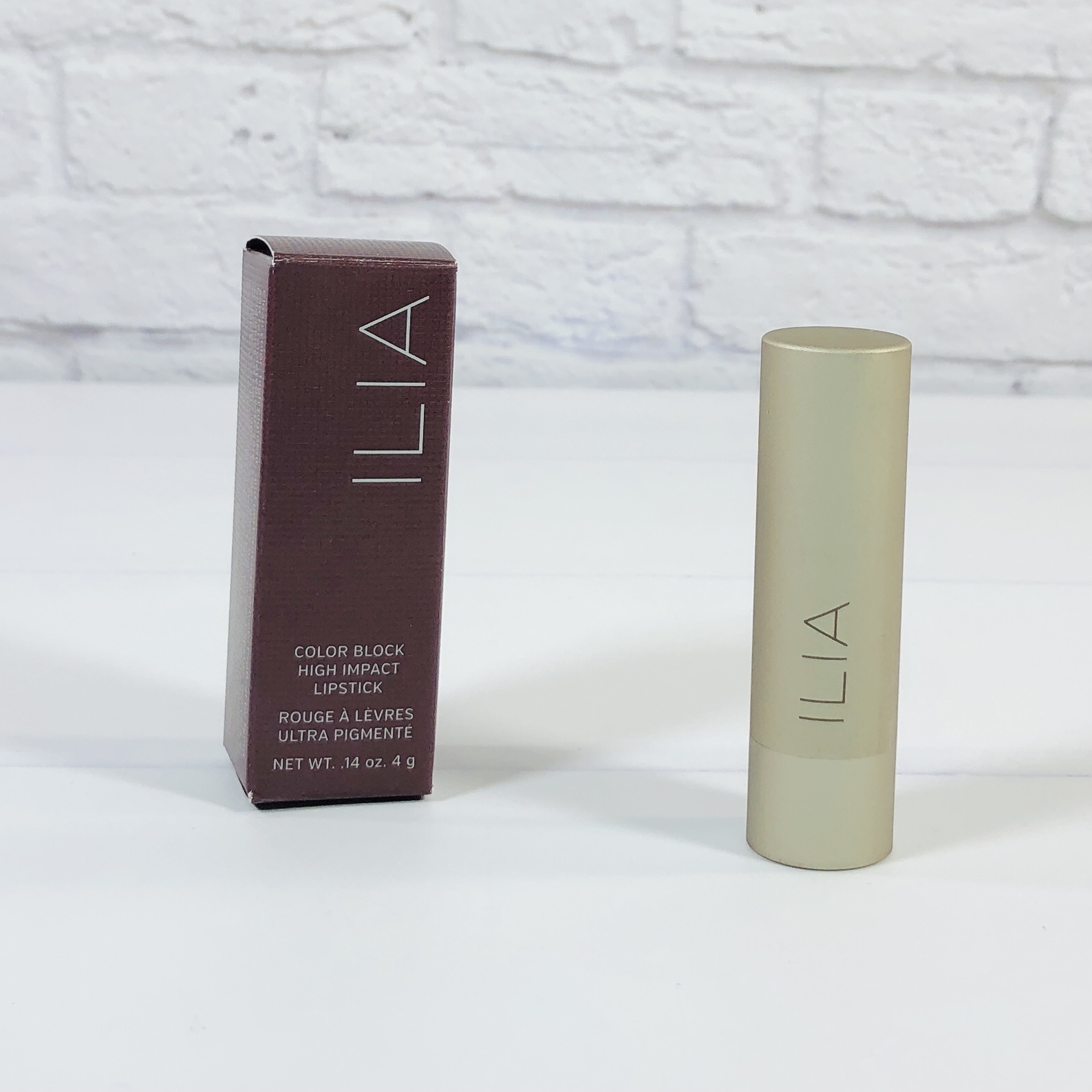 Ilia Color Block High Impact Lipstick in Amberlight ($28) I love the matte feel of this container, but was even more impressed with the product inside!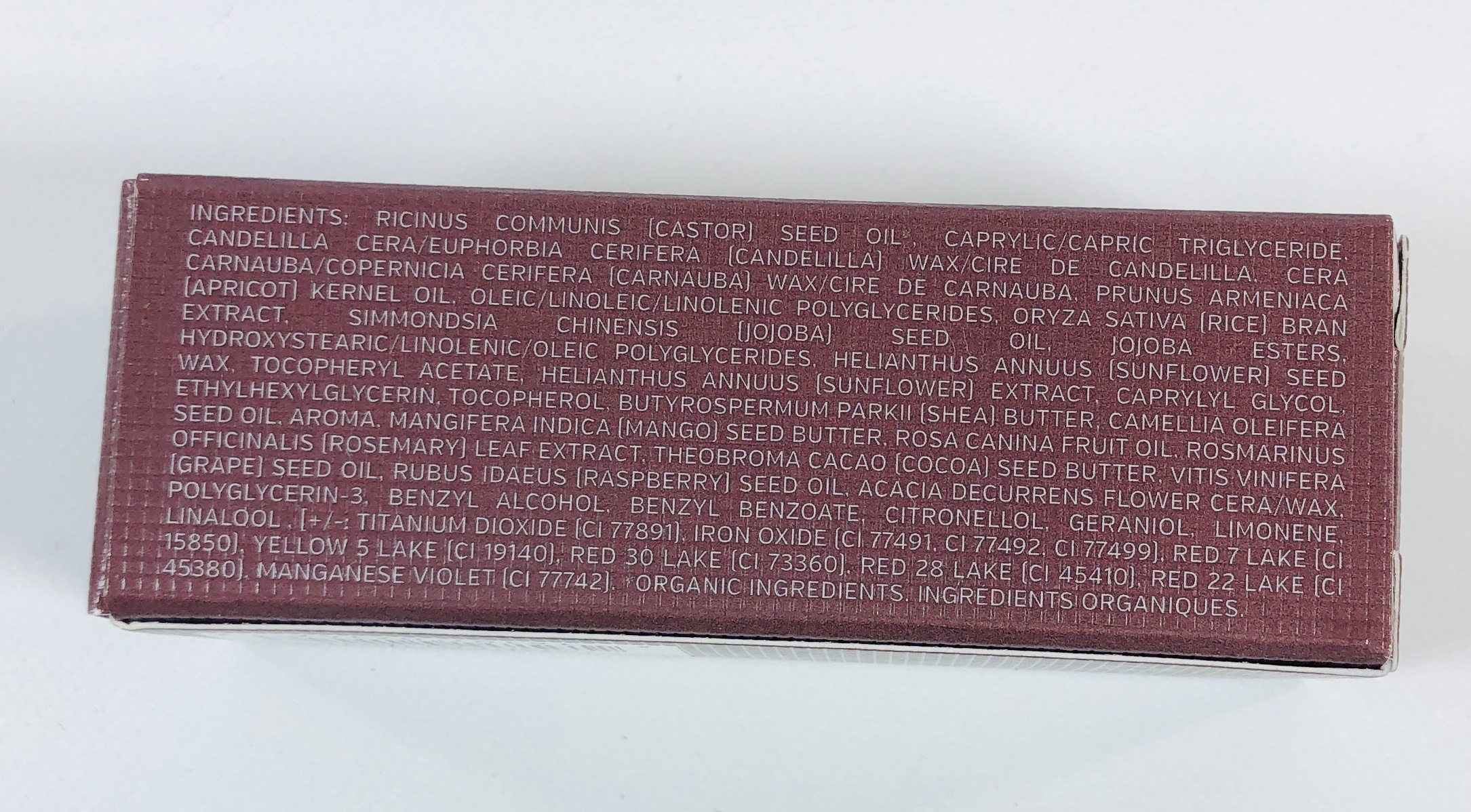 The ingredients include castor oil, apricot seed oil, jojoba, and shea butter. This product has earned the "Clean at Sephora" badge.
I received the color "Amberlight", which is described as "bardot nude", which I think means it was inspired by Brigitte Bardot, the French actress who wore a nude lip. I paired it with one of the lip liners shown below and loved it. It kept my lips moist but wasn't runny and I just all around liked it. Swatched below.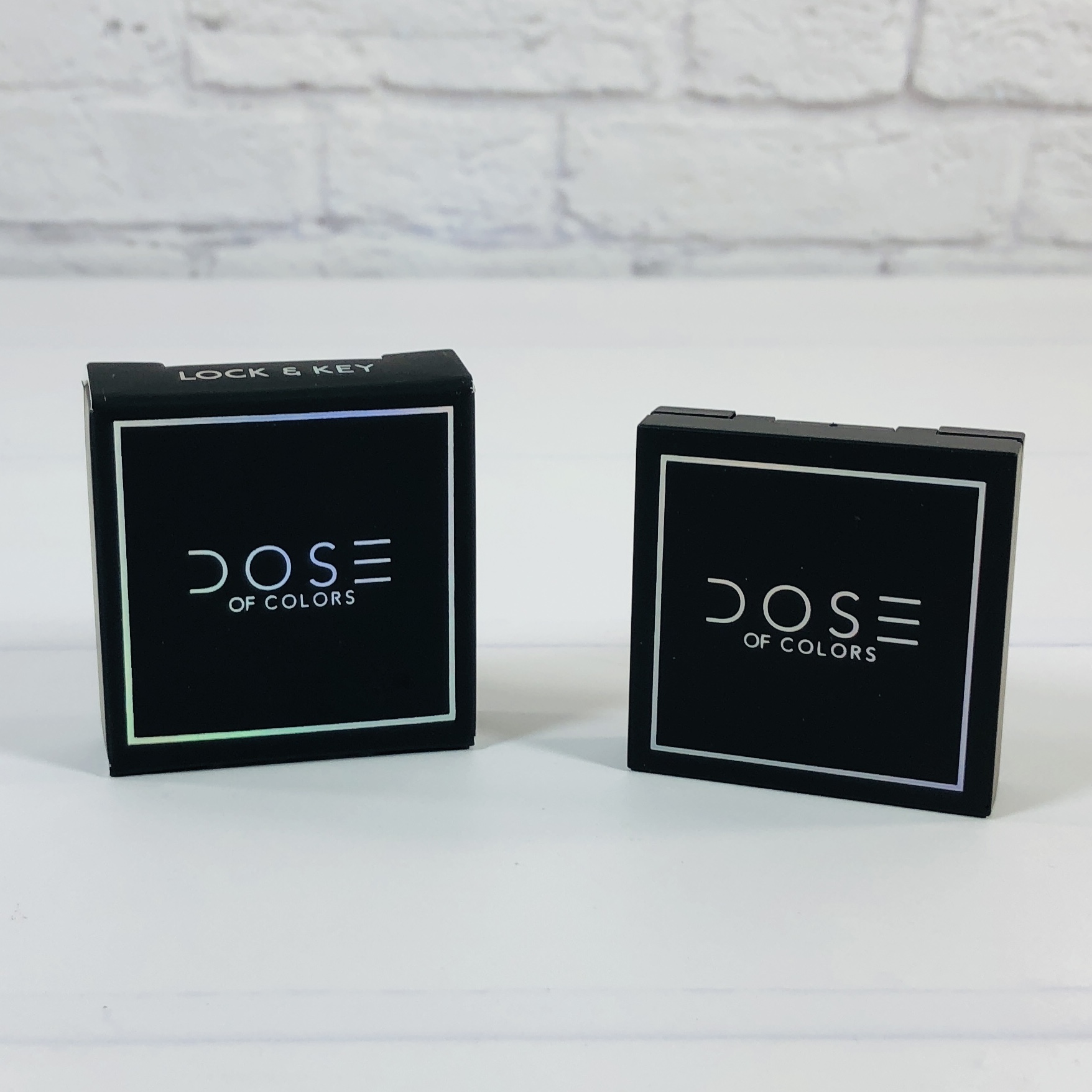 Dose of Colors Block Party Single Eyeshadow in Lock & Key ($20) I have to give extra points just for this box, so pretty and it changes colors with the light!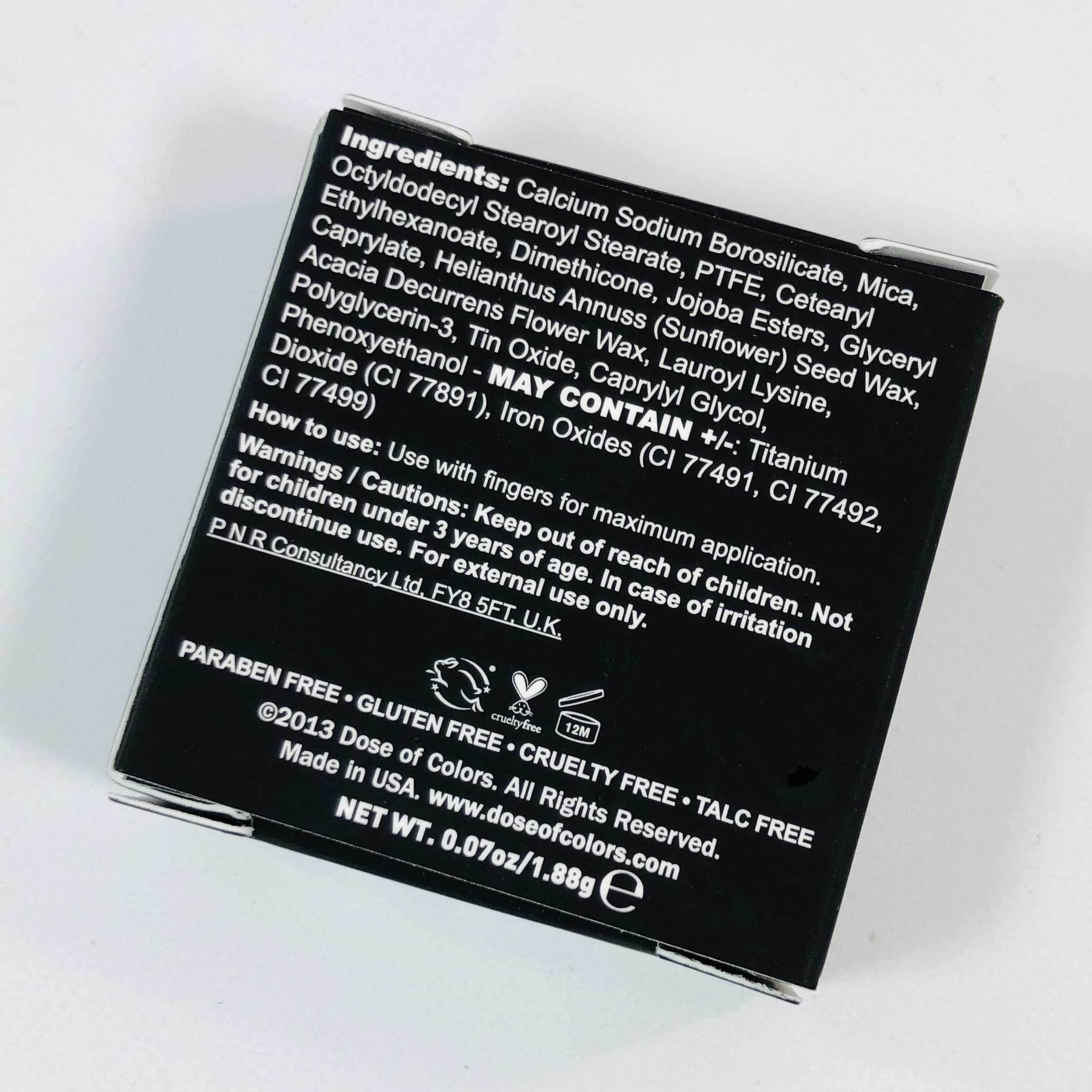 Here's the ingredients in case you were wondering.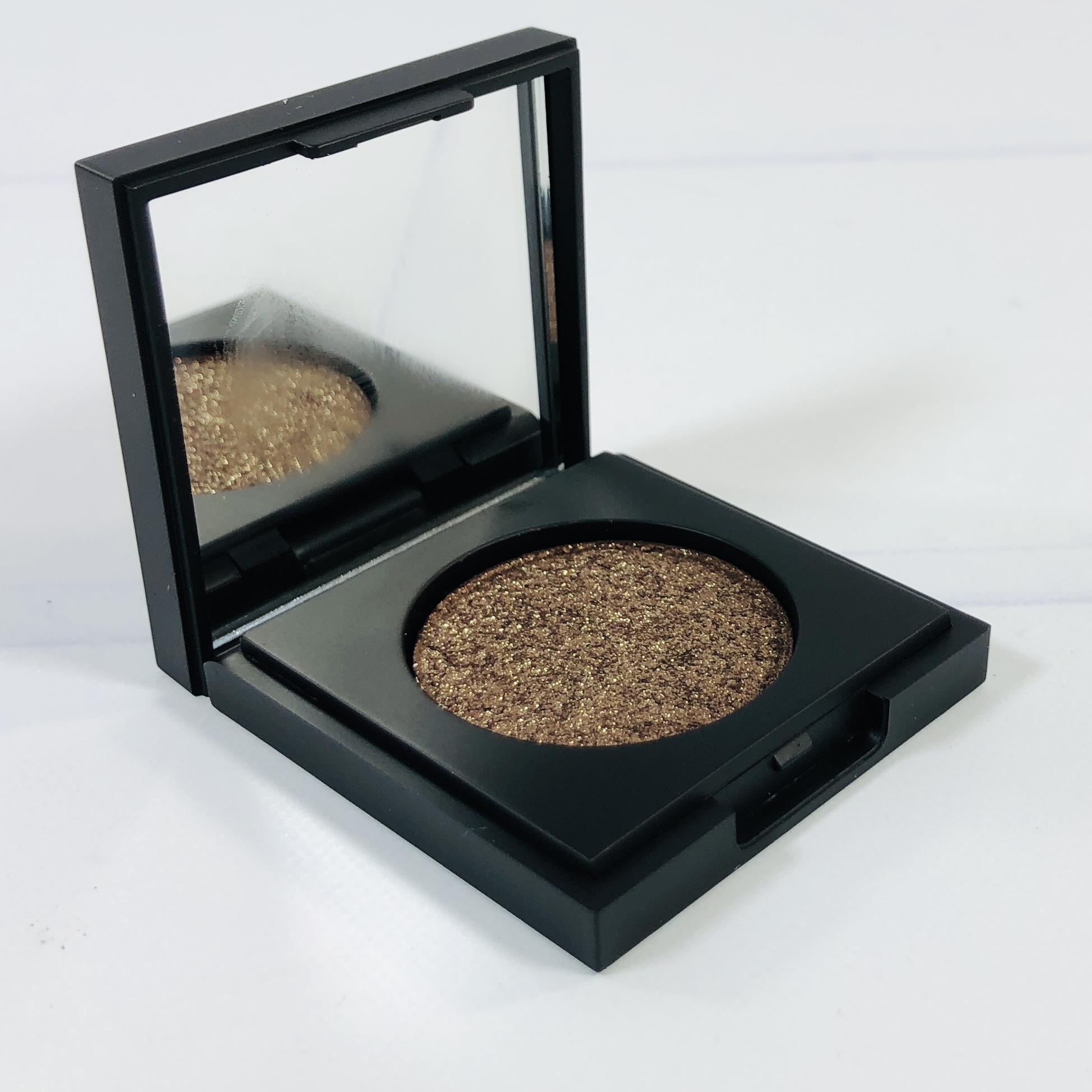 The shade Lock & Key is described as a "medium brown base w/gold reflects".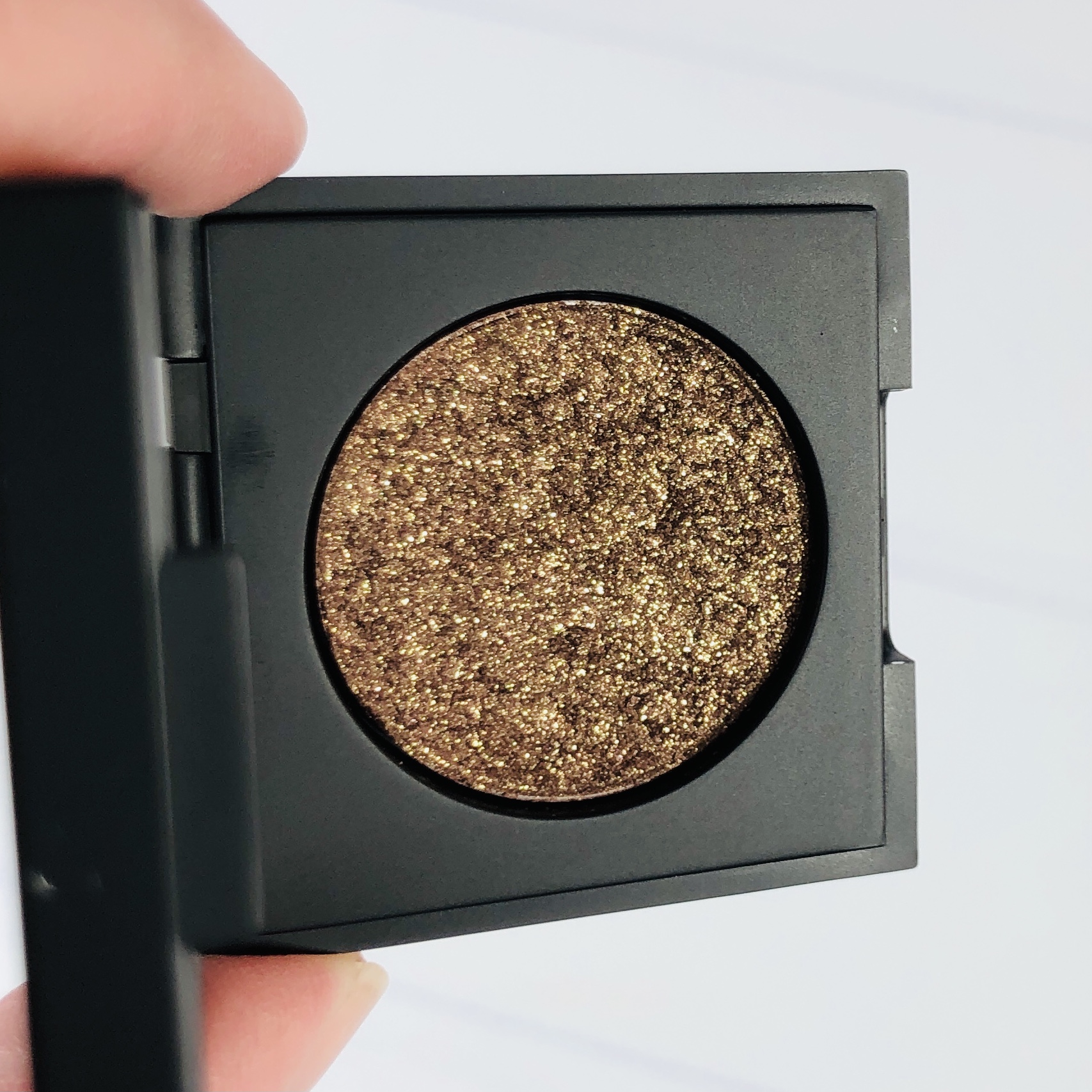 It's super sparkly. I found this shade was best applied to my lid with my finger, it just sticks better and there's less fall out that way. That pretty much goes for most shimmer shadows in my experience. I used a base color all over then applied this to my lids and a deeper matte color to my crease for a flashy daytime look. Swatched below.
REALHER Lip Liner Duo in Dark Red/Deep Nude ($25) Two lip liners came in this box and while I couldn't find them sold as a set, they retail for $12.50 each.
Here's the ingredients in this vegan liner duo.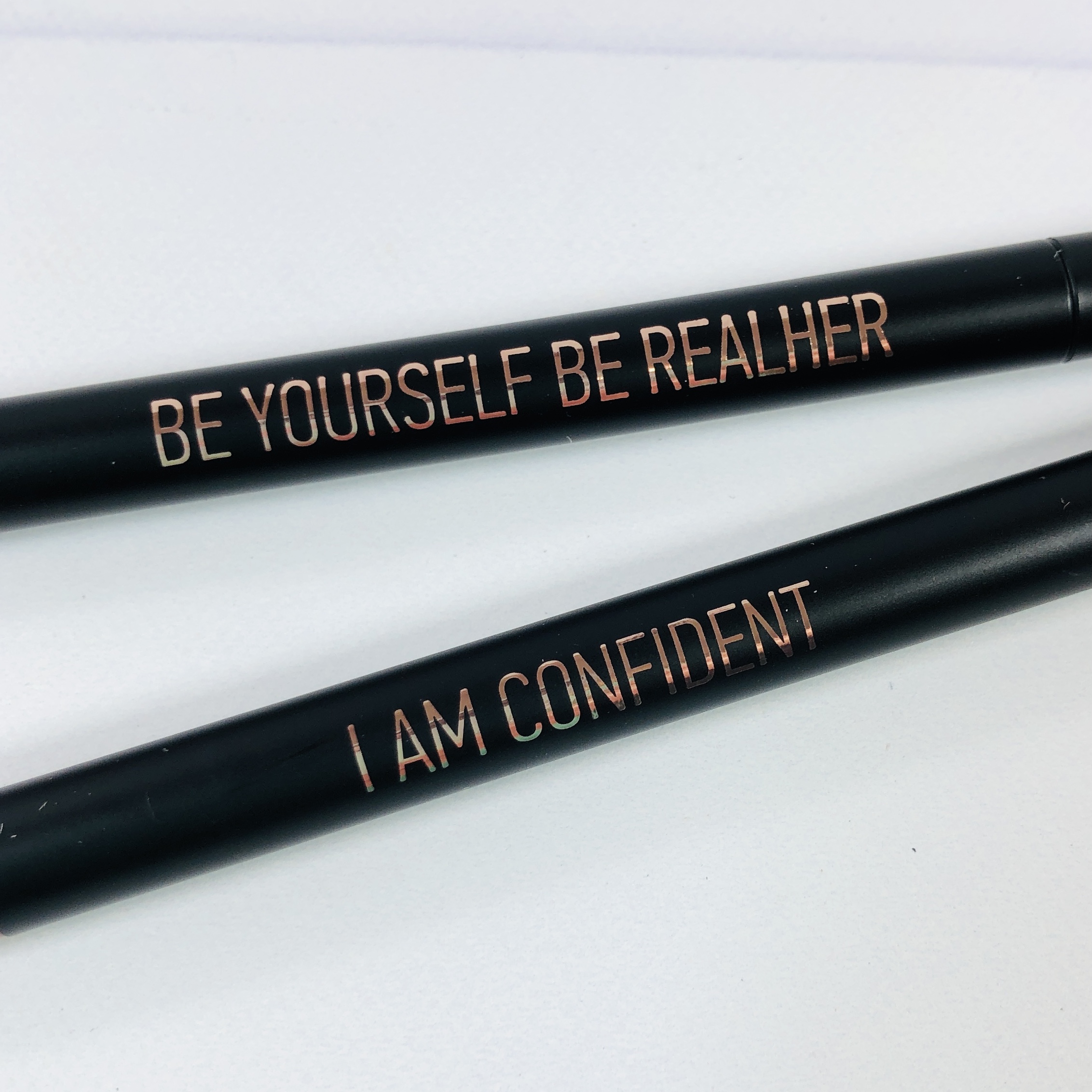 REALHER always has positive statements on their products, and that is also the name of the shades!
"I Am Confidant" is on the left and is described as Deep Nude. "Be Yourself. Be REALHER" is on the right and is described as Dark Red. The nude shade was the perfect liner to pair with my lipstick shown earlier in the review. The dark red shade worked well on its own as a lip stick. It was soft and easy to spread around with a finger or lip brush. Both of these were winners with me! Swatched below.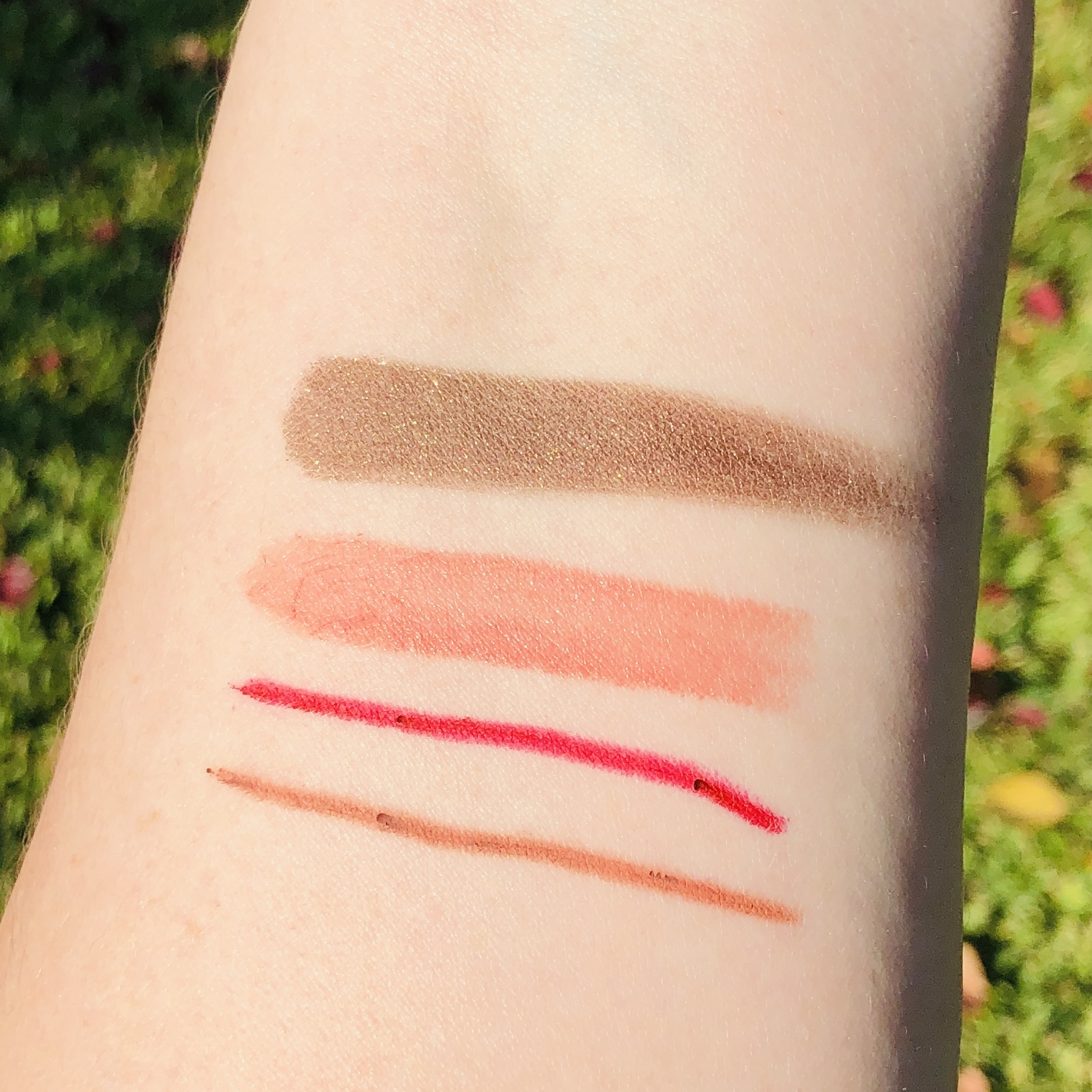 Swatched from top: Dose of Colors eyeshadow, Ilia Beauty lipstick, REALHER lip liner in deep red and nude. See how well the nude liner matches the lipstick?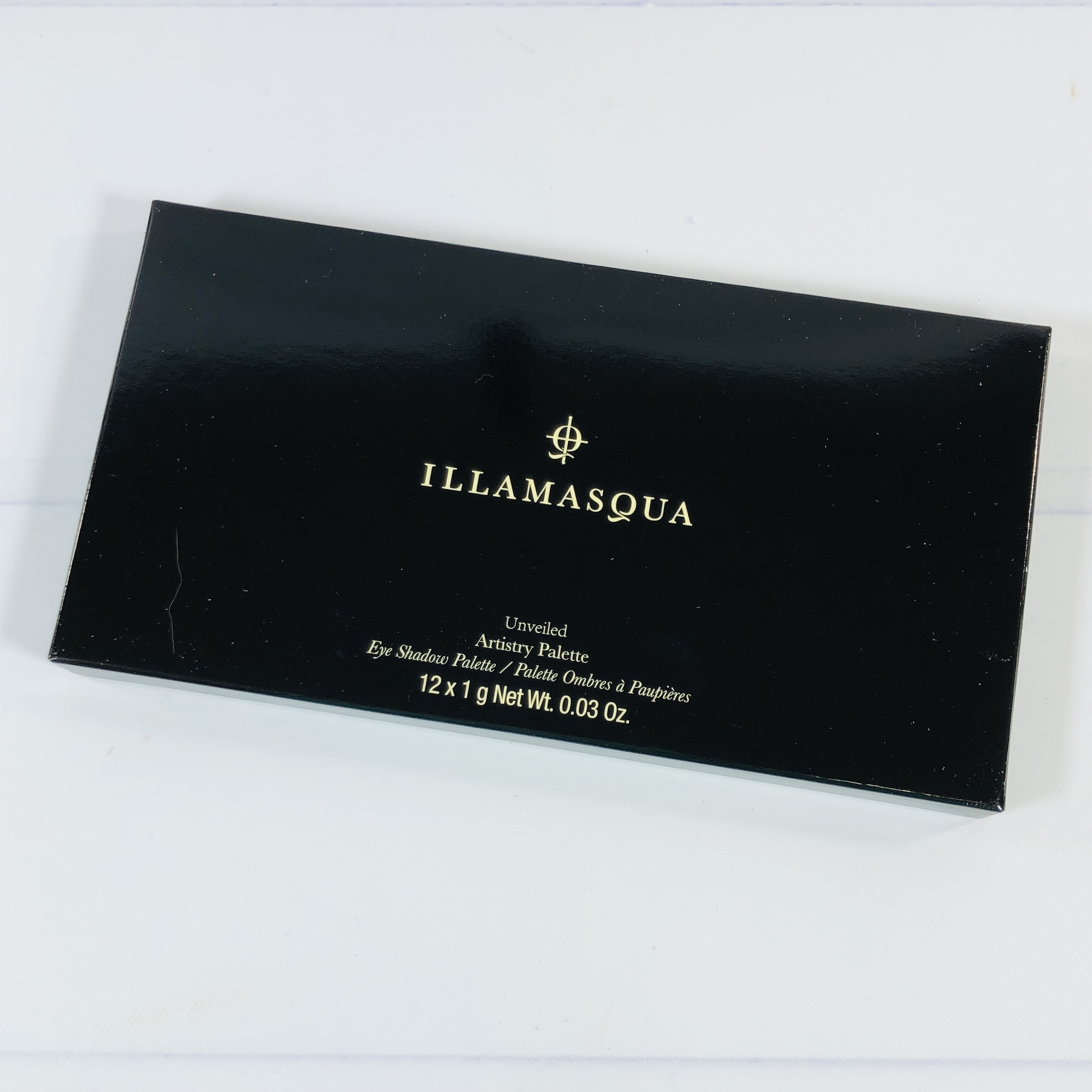 Illamasqua Unveiled Artistry Palette ($51) I've tried Illamasqua skincare before but I had no idea they made makeup!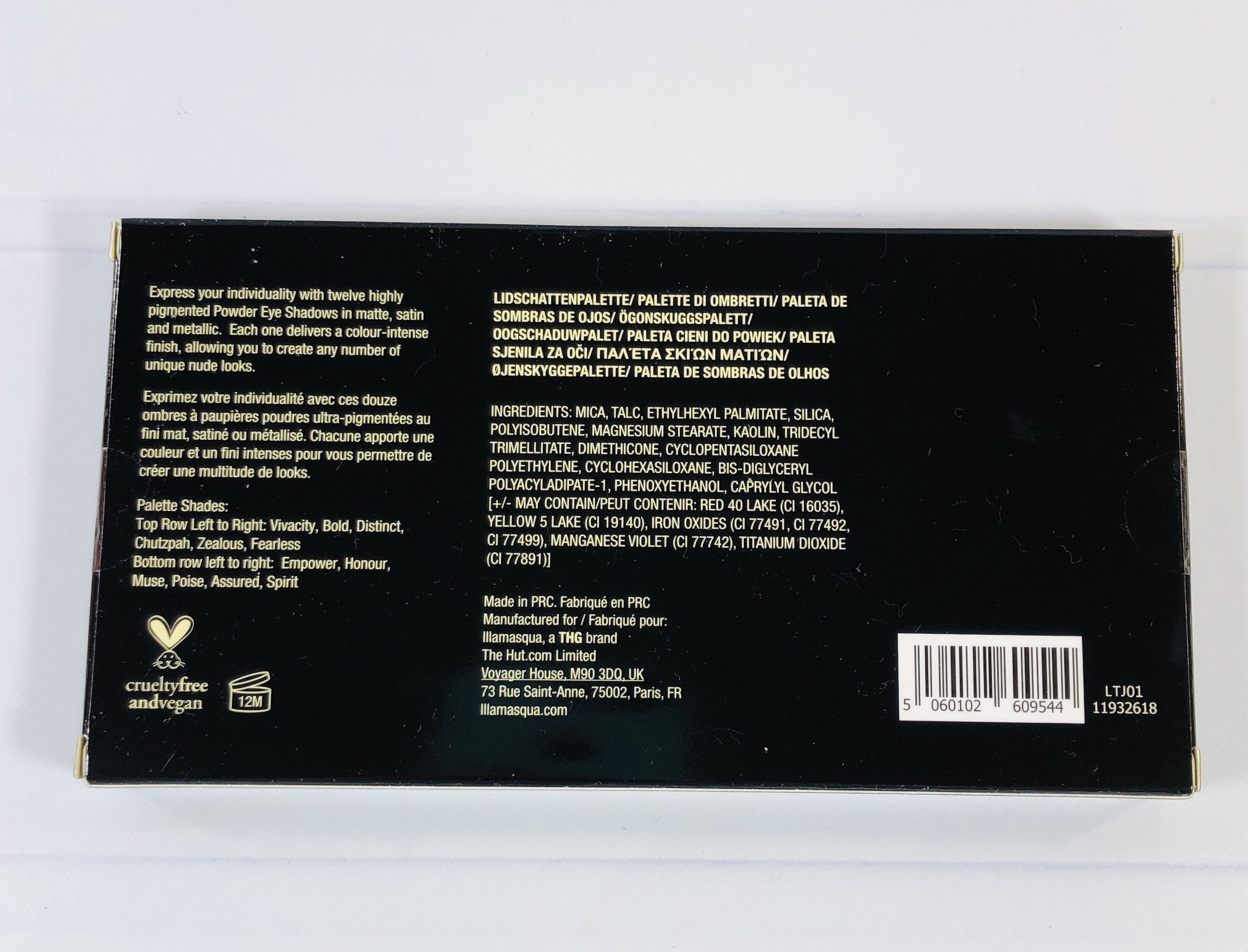 Here's the ingredients.
The palette has a matte finish container.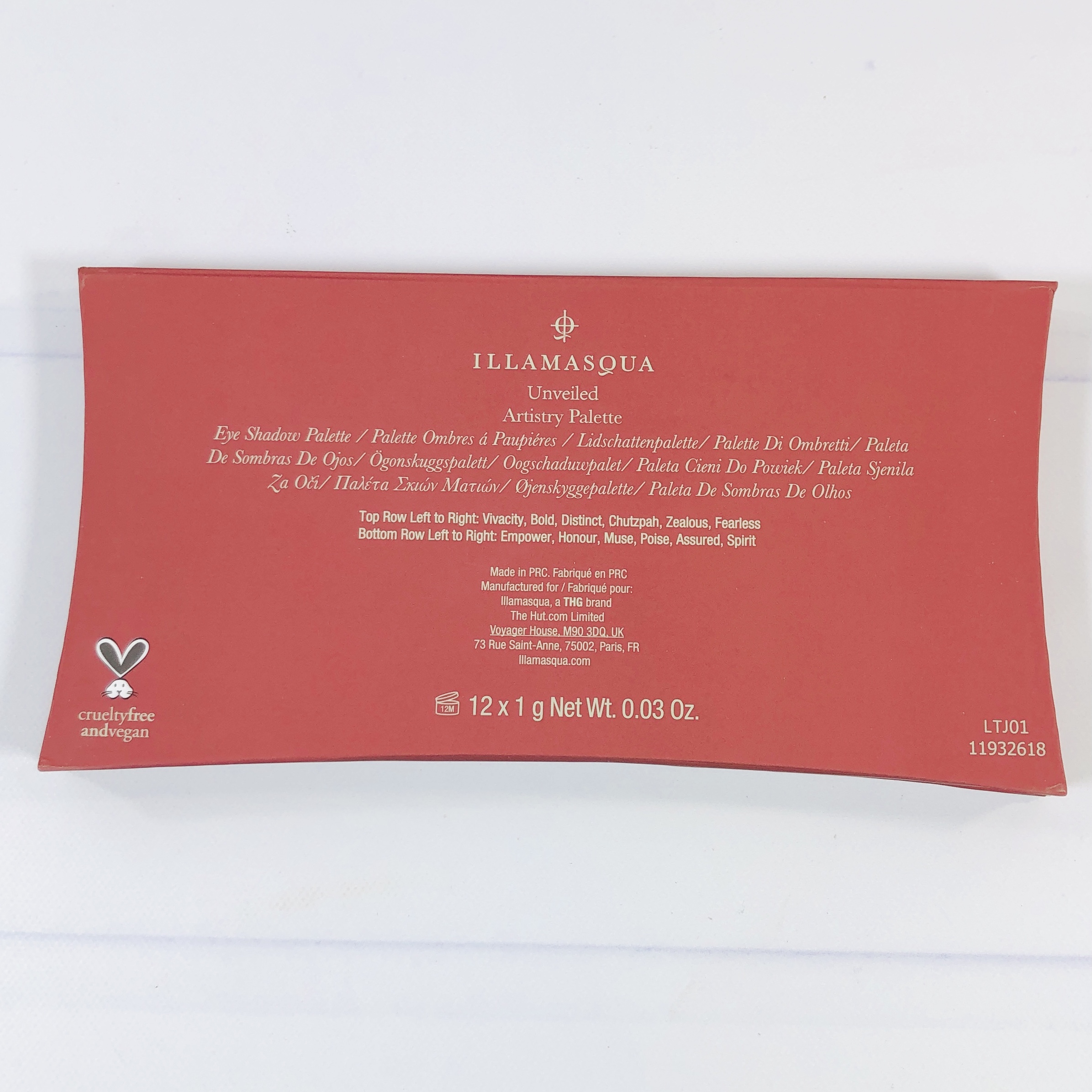 The colors were listed on the back…
…and on this plastic sheet.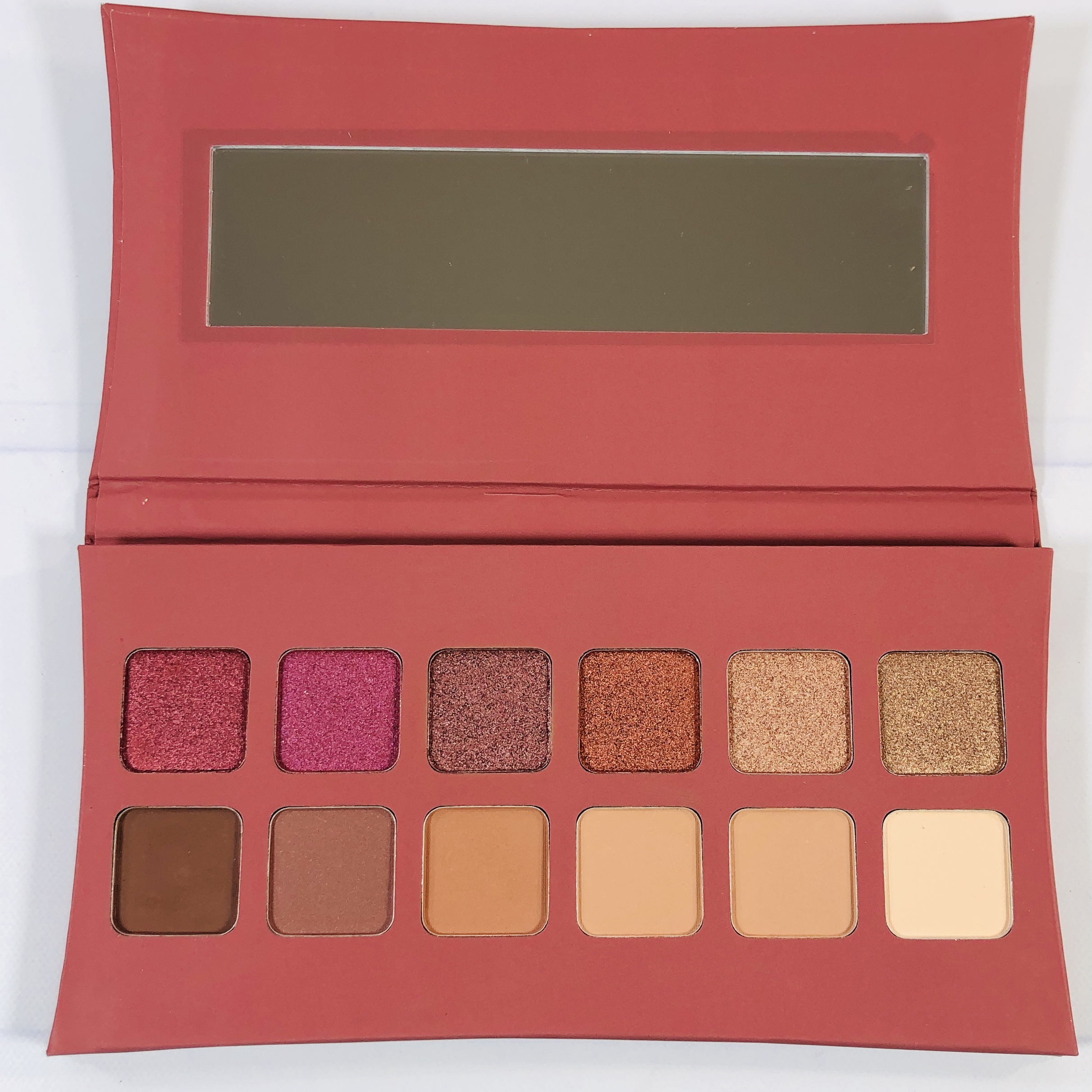 The top row is full of shimmery metallic shades while the bottom row has mattes.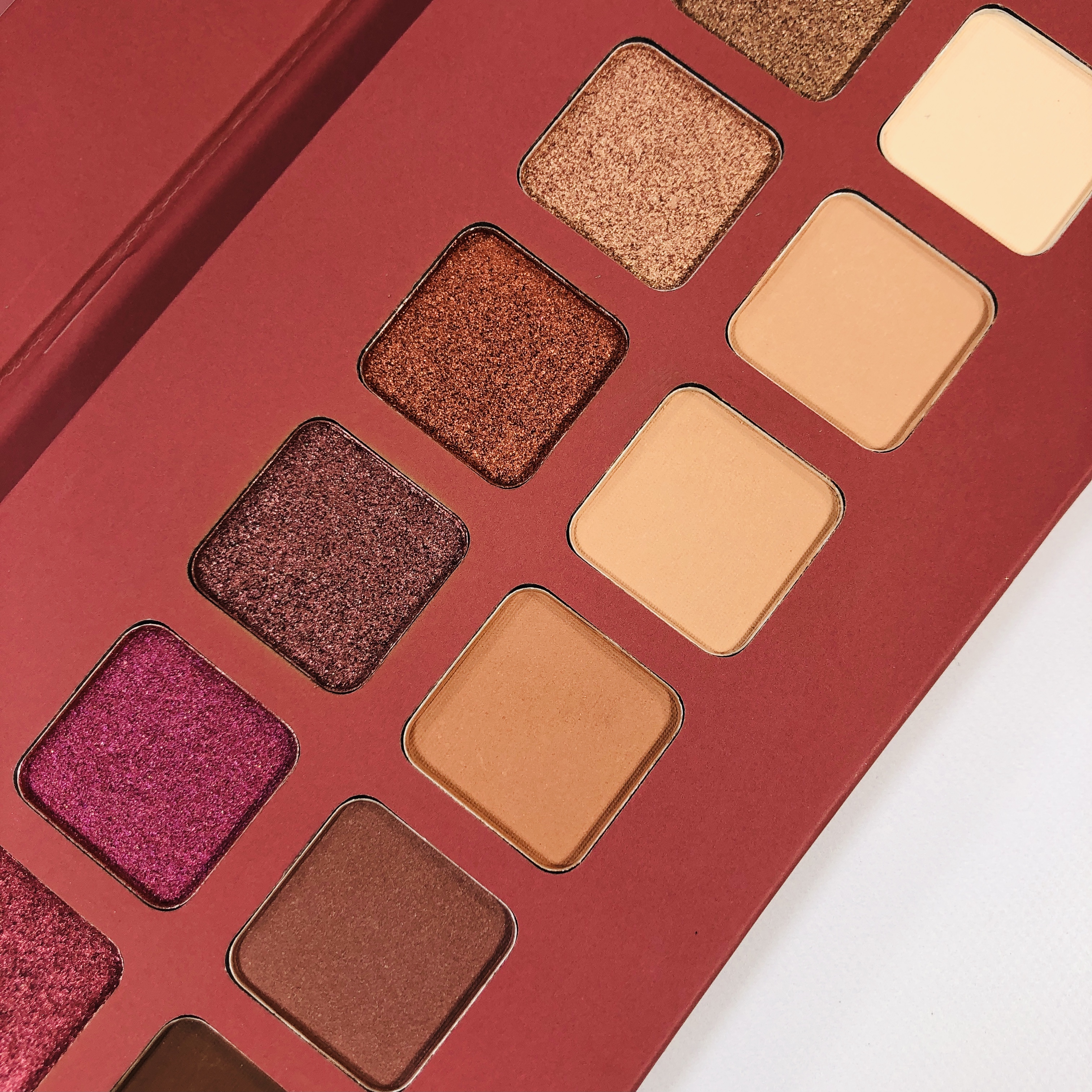 I think this is a beautiful set for autumn and I love the way the colors looked on my eyes as well as the performance. I applied the shimmers with my finger and the mattes with brushes. My every day sort of look is to apply Spirit all over the lid to my brow bone, then use Empower in the crease. Then I pick one of the shimmers and apply it to my lid. So pretty and completely my style.
Here's that first row of metallic shimmers swatched.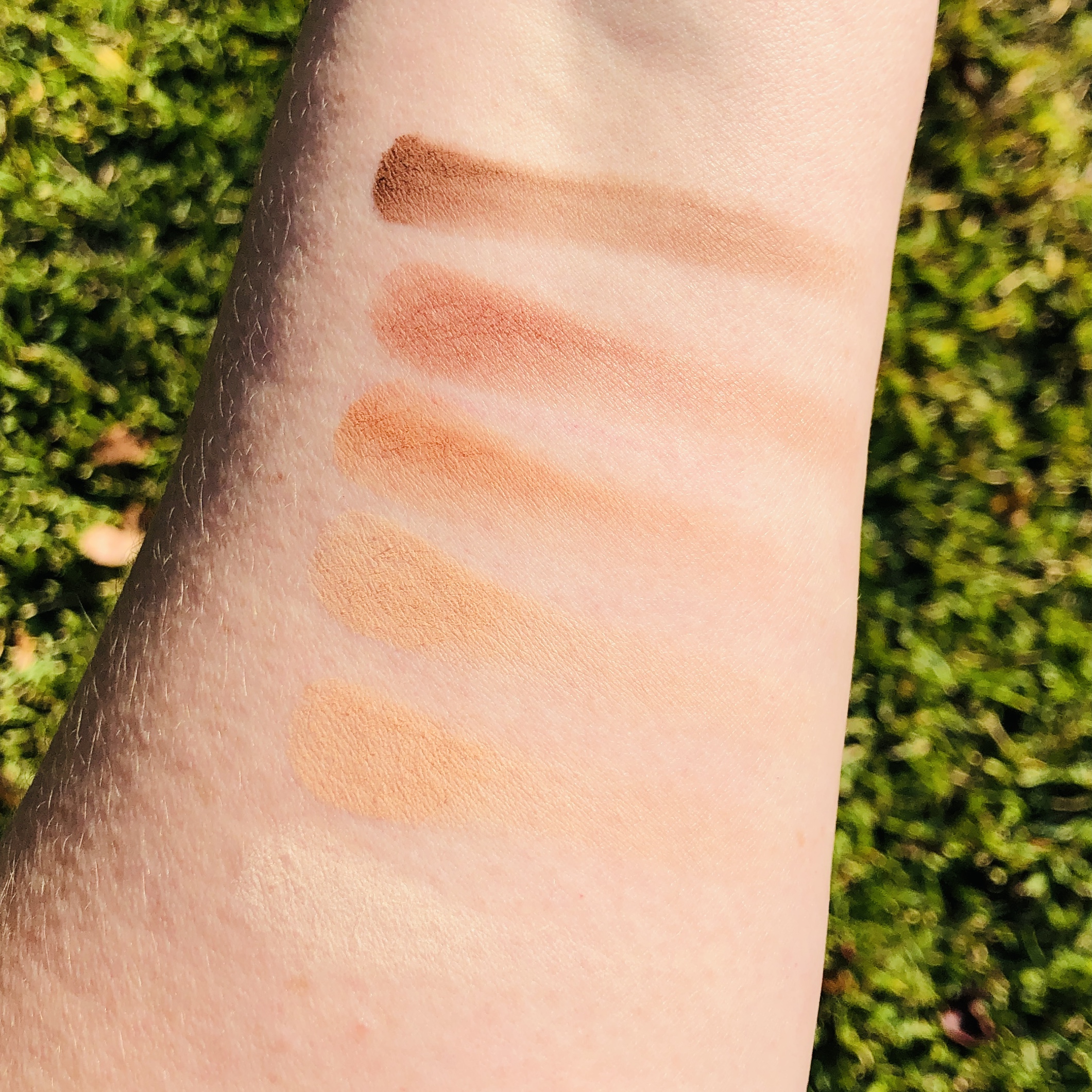 Here's the bottom row of mattes.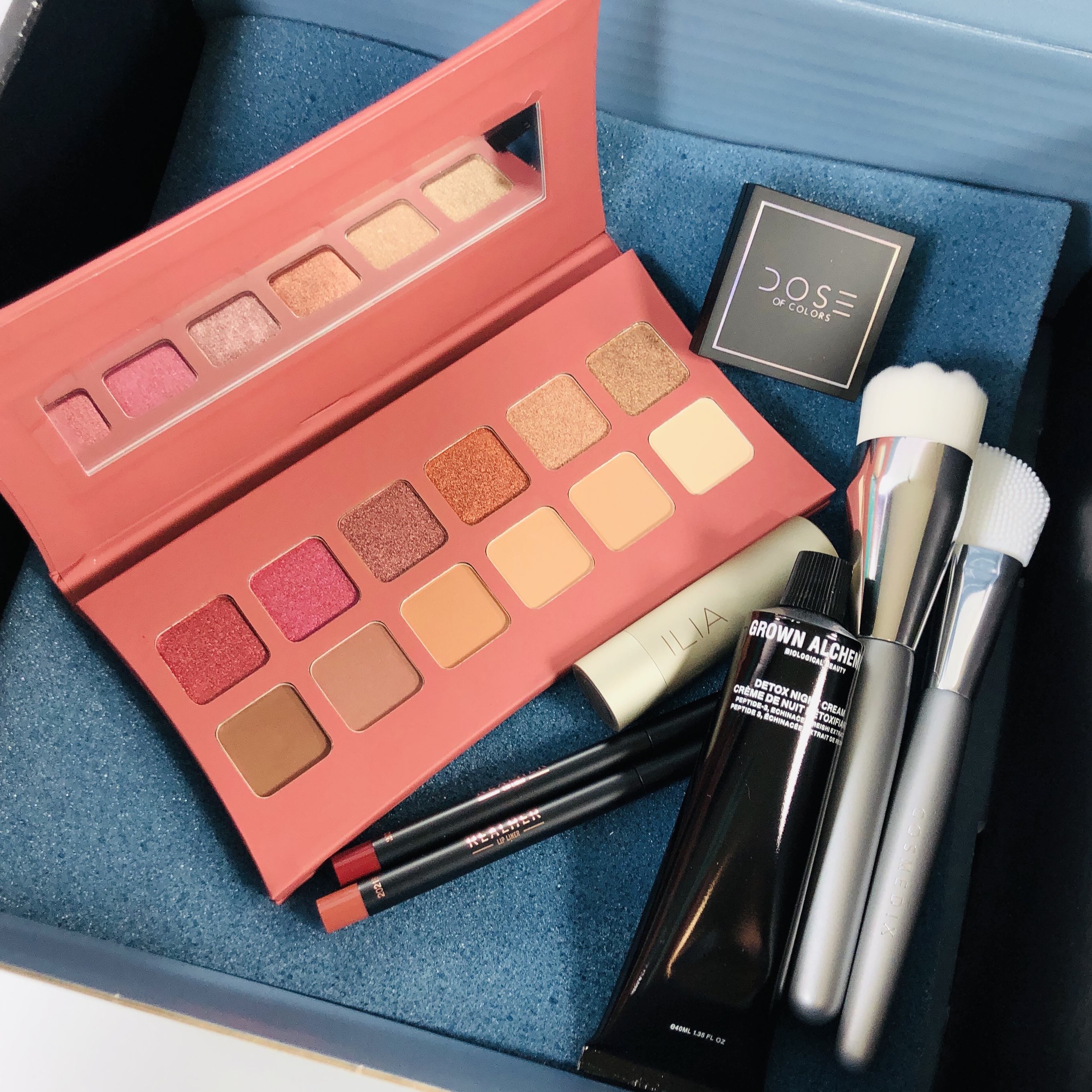 I was so excited to get the November BOXYCHARM Premium, it was perfect for my needs and style. The Grown Alchemy cream was so luxurious to try and did you see that value? The facial brush and spatula are a hygienic way to scoop product from jars and the brush just feels so good on my skin. The Dose of Colors was very vibrant and the palette was perfect for keeping my spirits up every morning when I get ready for my day. The lip liners and lipstick were more smash hits with me. What a fun box that was full of items I will reach for again and again. The value for my November collection was around $274!!!
Did you get BOXYCHARM Premium? What's your favorite item?