MEL Science Kids is a monthly AR‑powered STEM subscription box from MEL Science intended for kids ages 5-10. You can subscribe to the box for $34.90 each month and you'll get science-themed projects plus a visual explanation of the underlying scientific principles. This subscription uses an app for an AR (augmented reality) science explanation. Each monthly kit contains hands-on experiments, activities, building sets, educational comics, and a unique piece of a great story! You can also gift the box and share the fun with other kids and families!
DEAL: Get 25% off your first month! Use this link and coupon code HELLO25.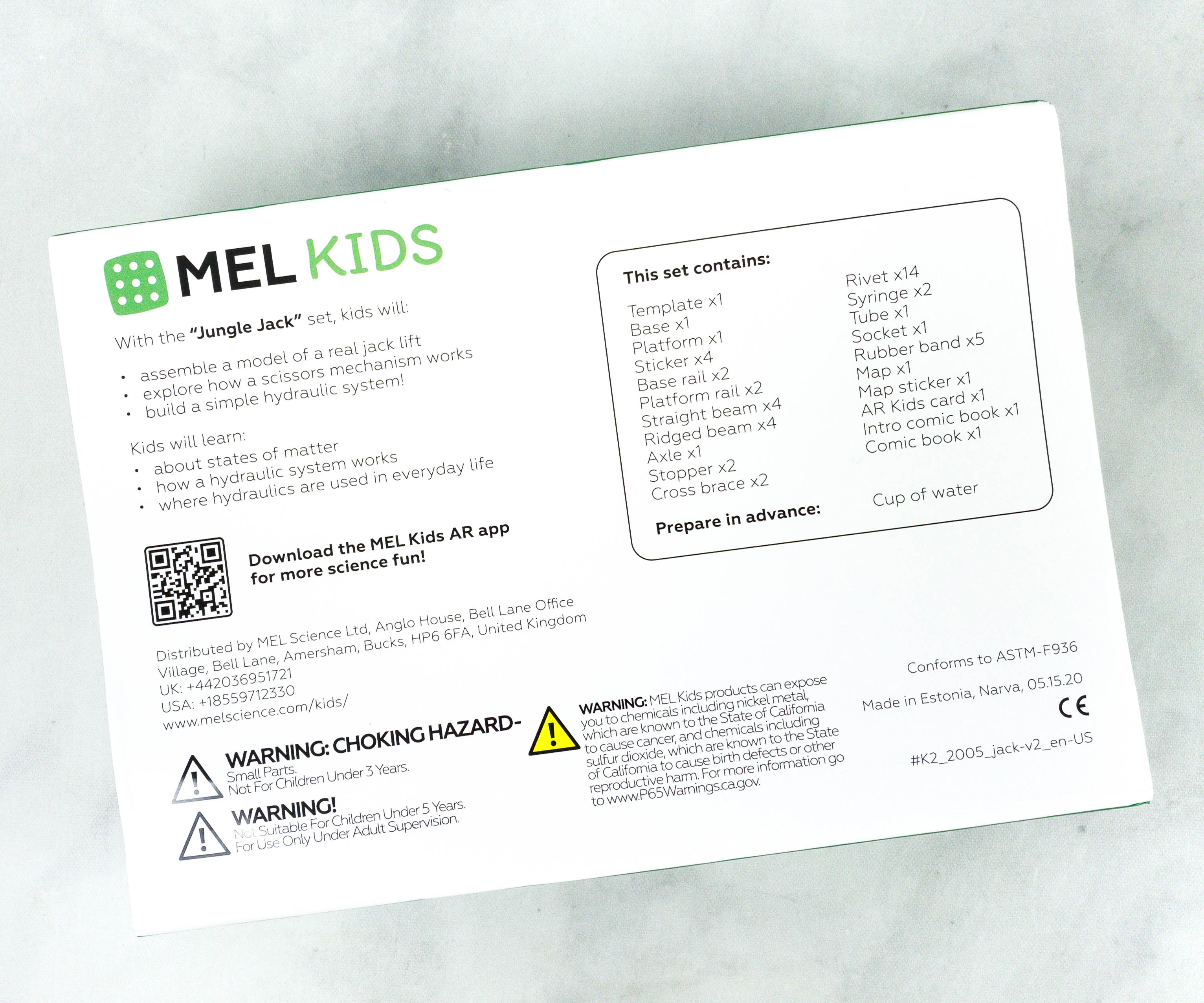 They also listed all the box contents and provided us information on how it works.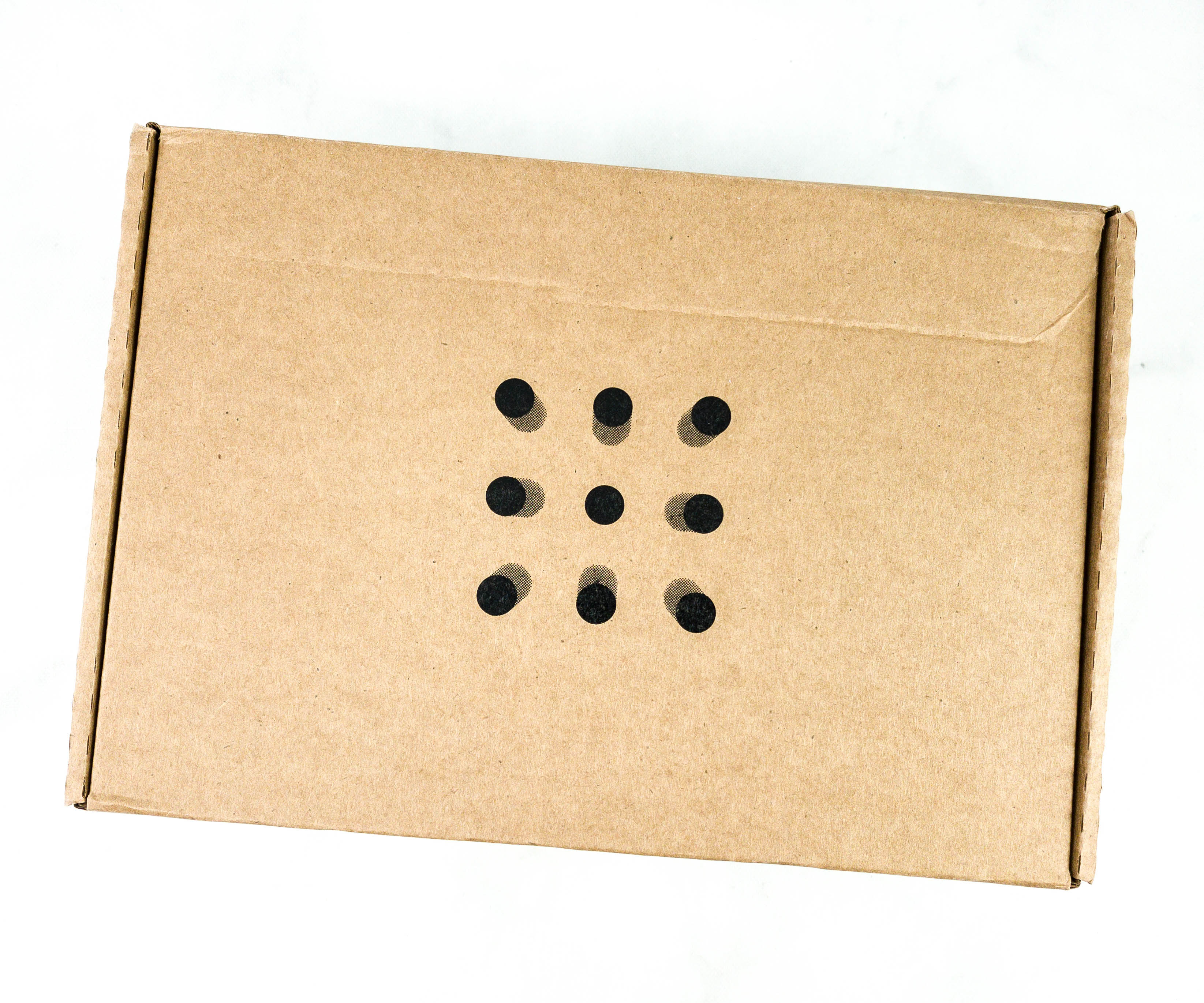 This is a review of the MEL Science Kids – Jungle Jack box.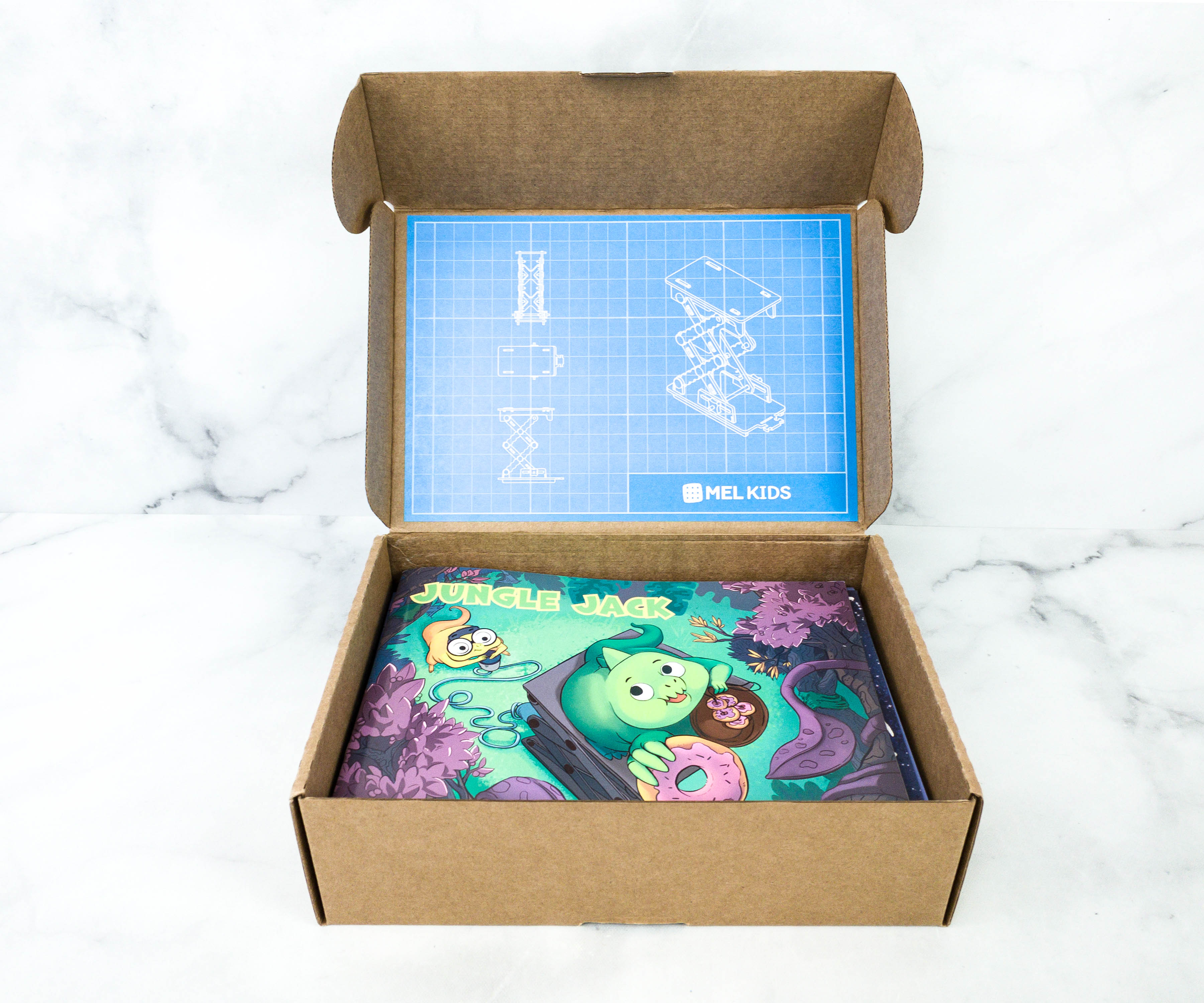 We're so excited to finally open this box!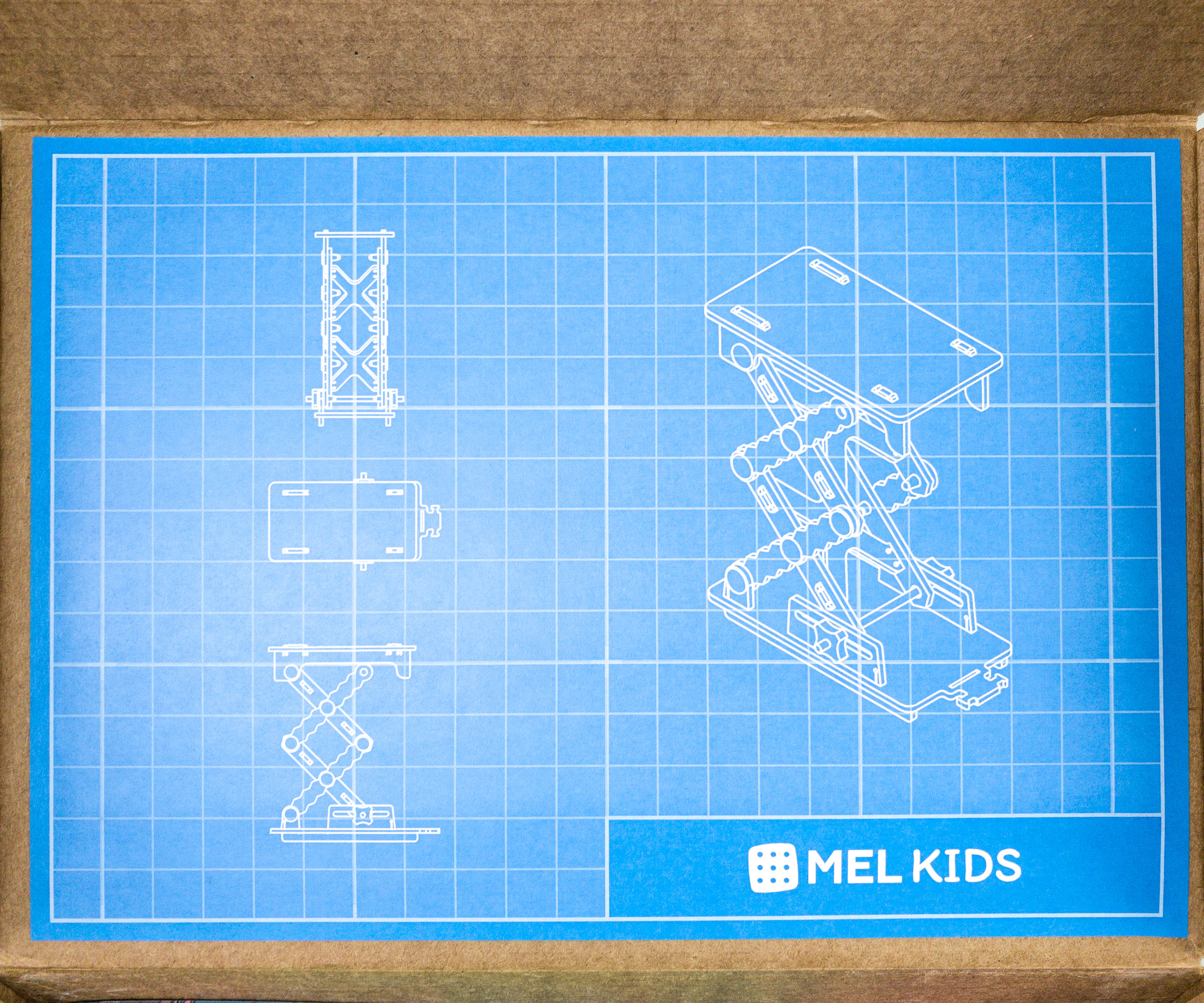 There's a blueprint of the project at the inside of the box's top lid.
A colorful booklet welcomed us when we opened the box!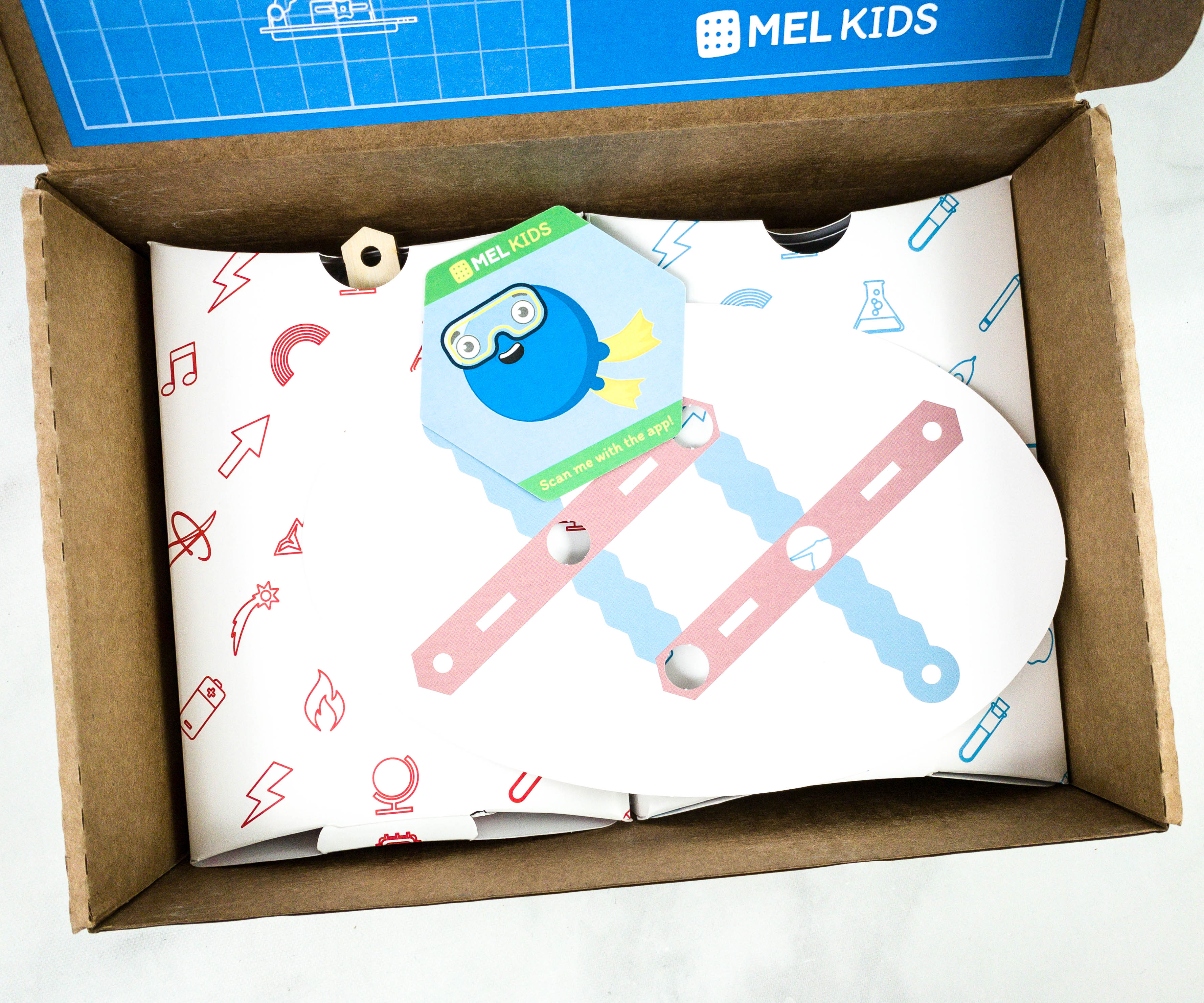 The materials for the project were packed in cute patterned boxes!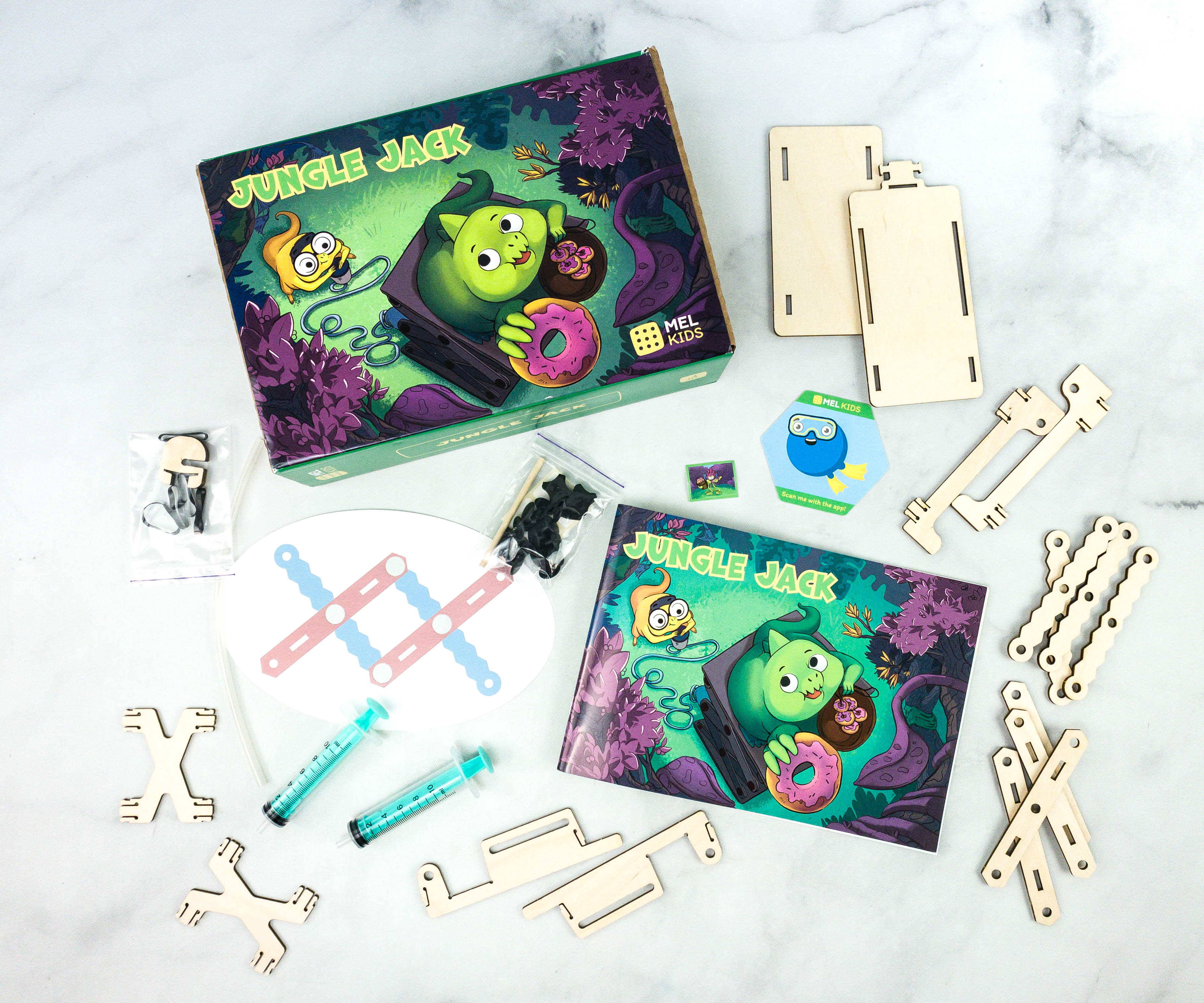 Everything in my box!
There's a hexagonal card that we can scan using the app for the AR experience!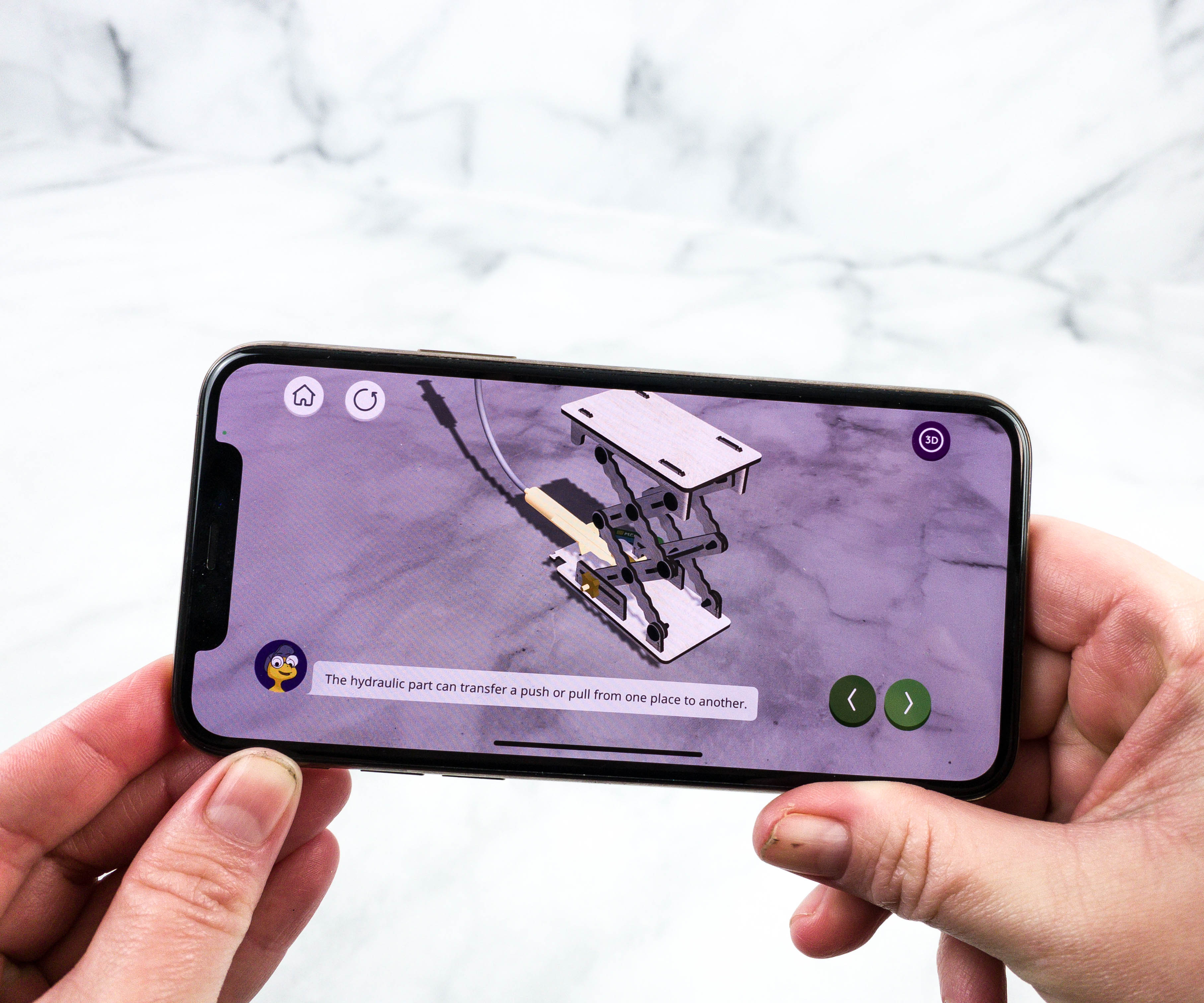 Here's how it looks like on the app!
It's also animated. This app is really helpful in doing this activity!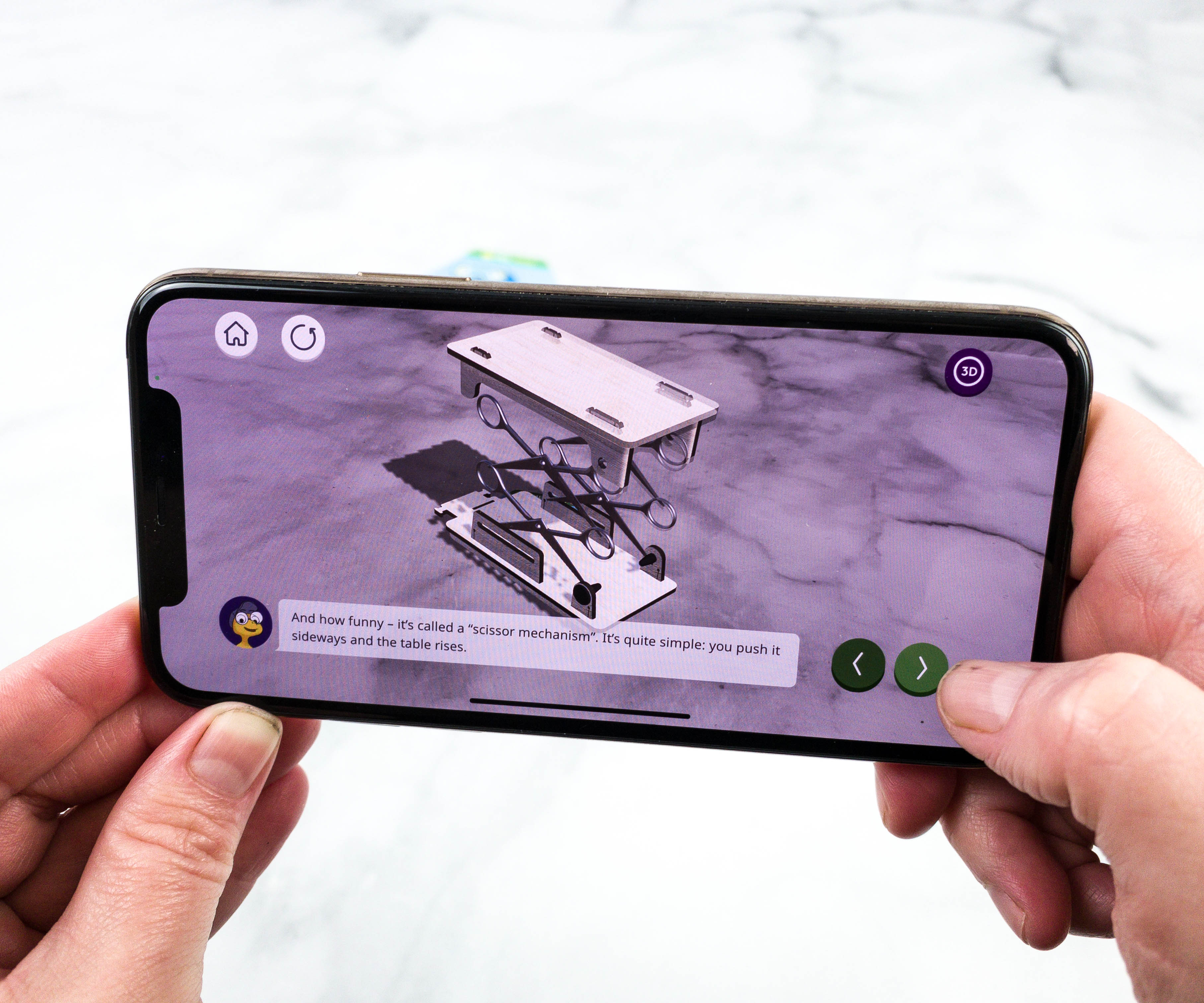 Aside from the illustrations, it also comes with a detailed explanation of how the project works!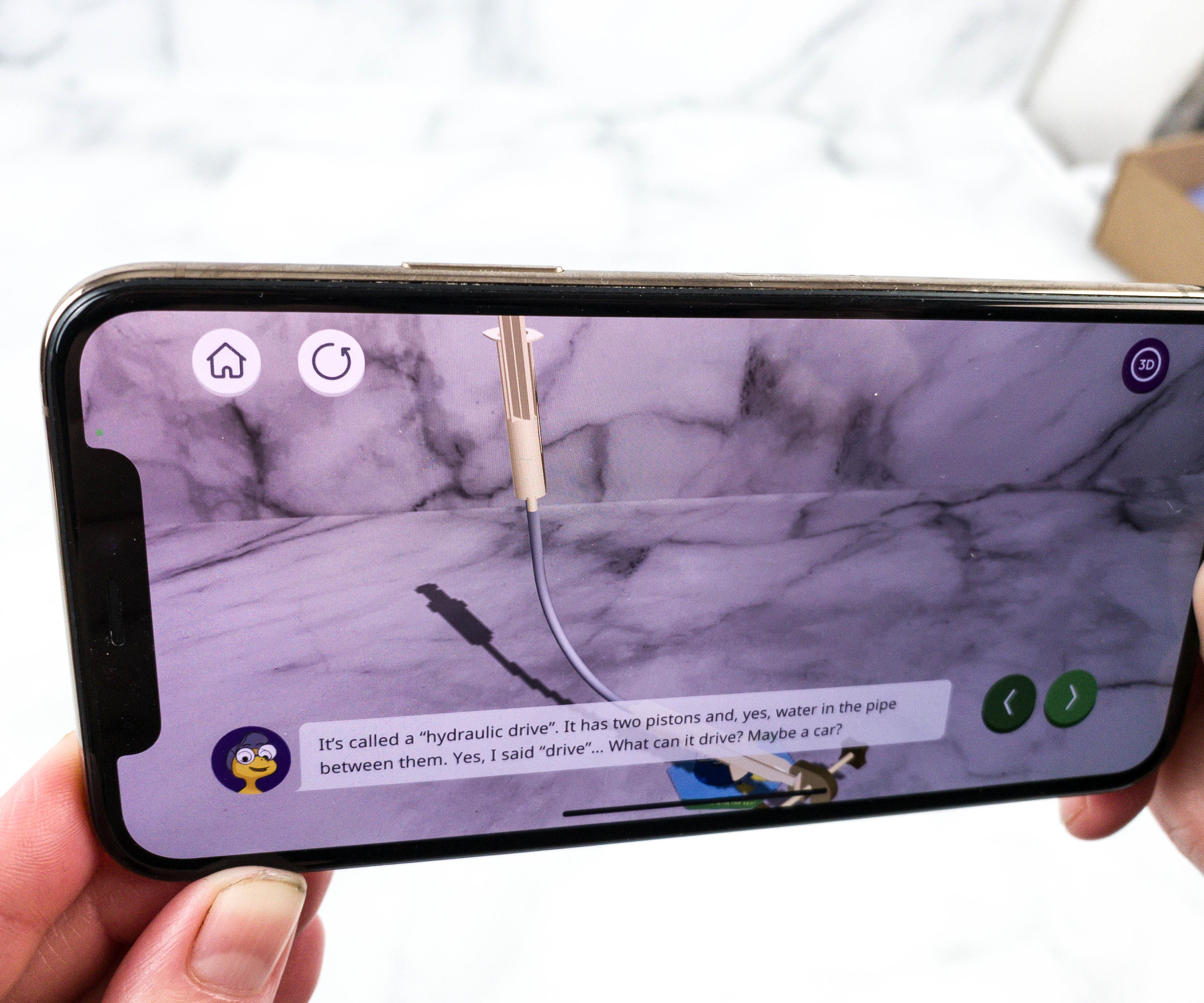 Our guide also has a great sense of humor. The kids enjoyed reading the texts on the app!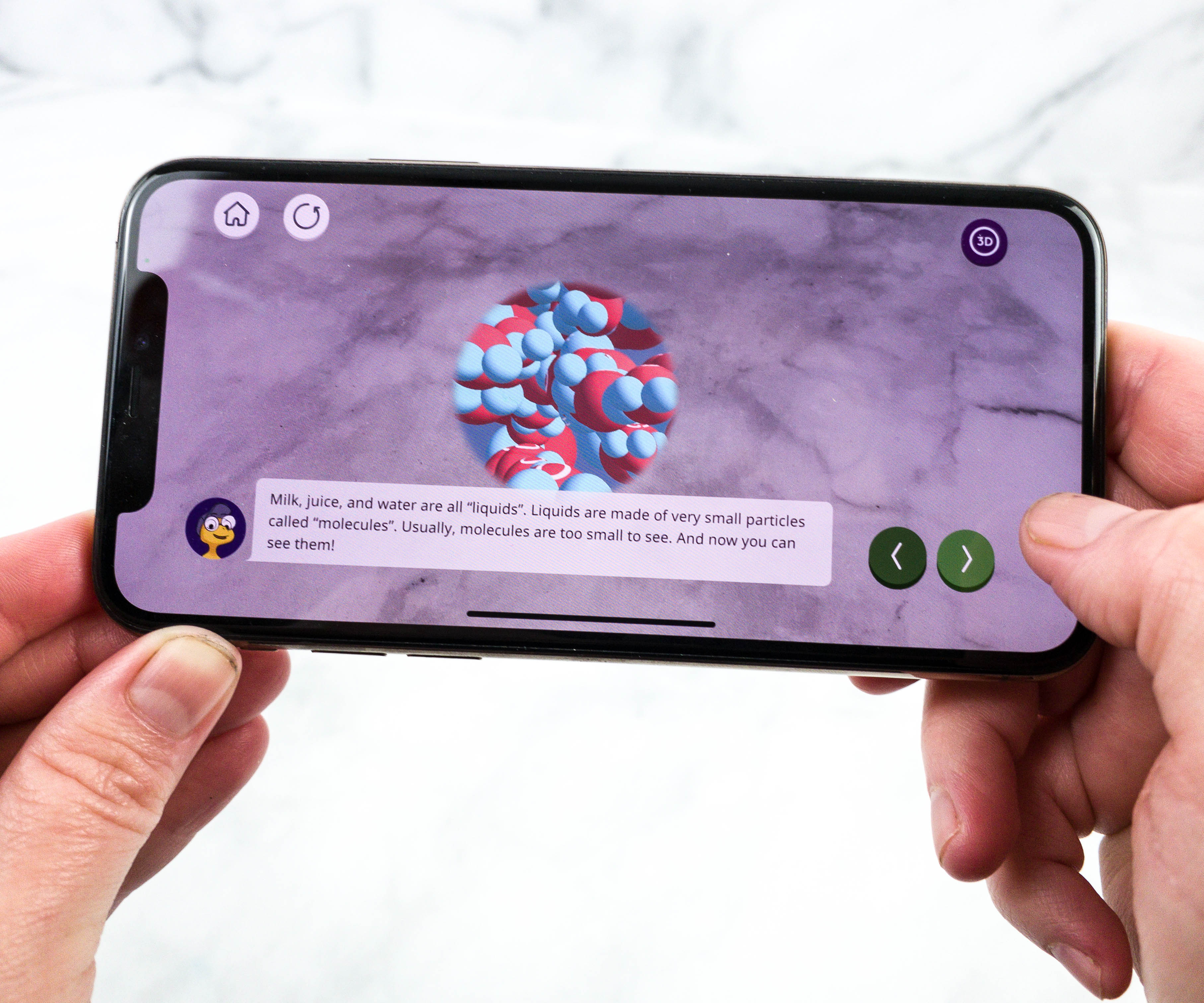 The app even showed us the molecules of a liquid on one of its interactions.
As always, our box includes a booklet with educational comics and activities.
The story this month is about two friends who dreamed of being part of DASA!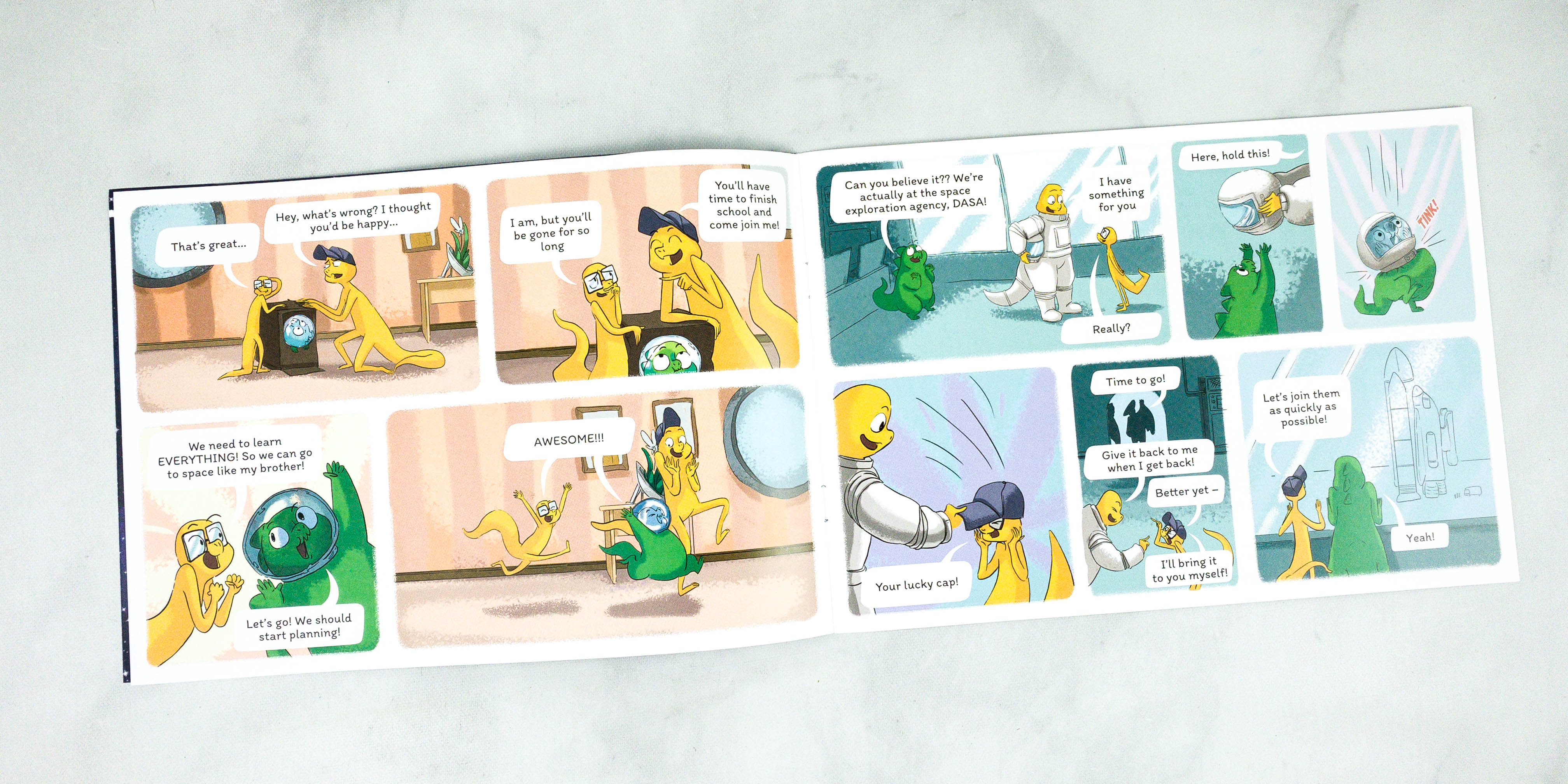 My kids loved reading about this fun adventure!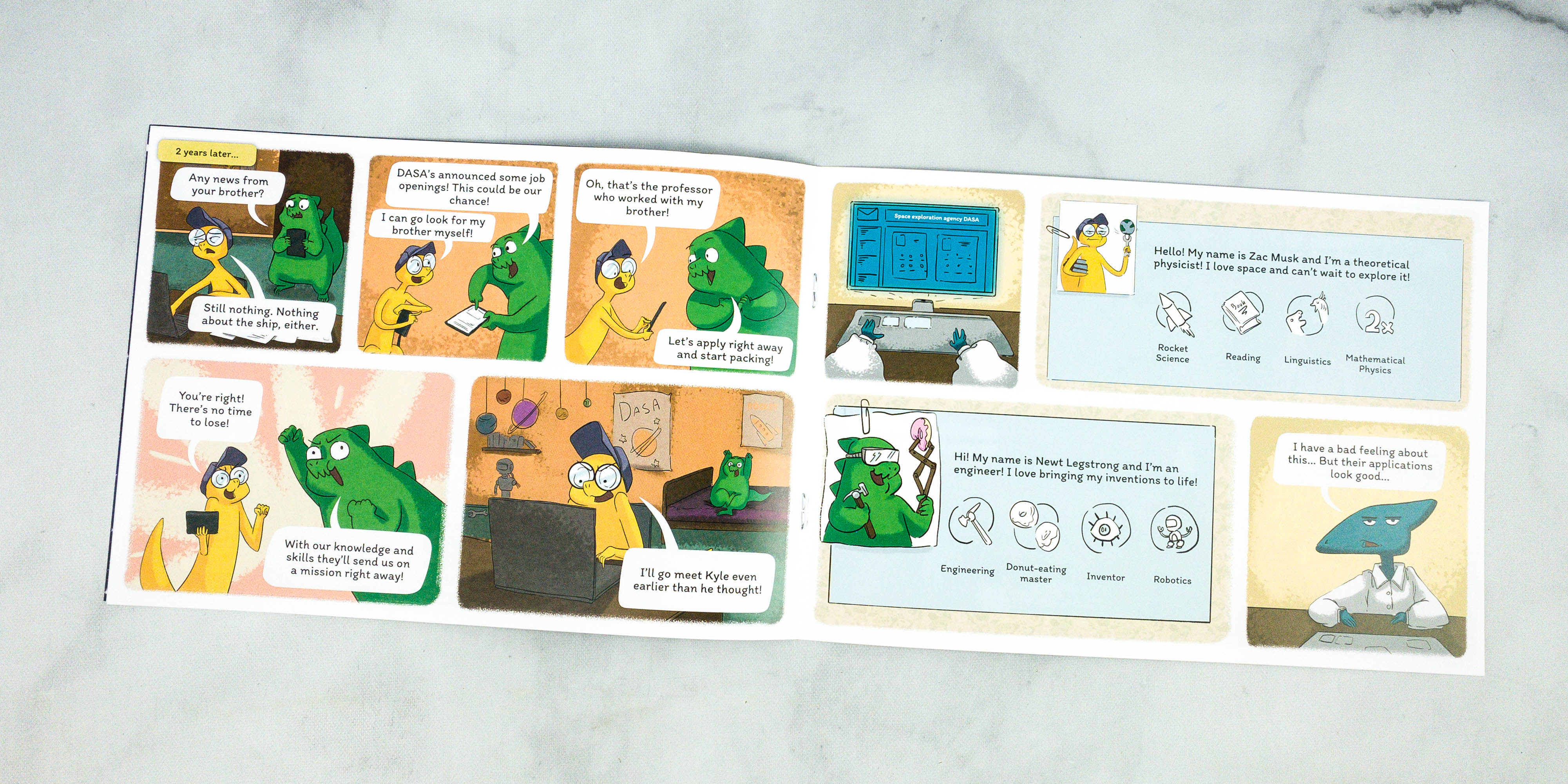 After 2 years, the characters had their chance of applying and be a part of DASA!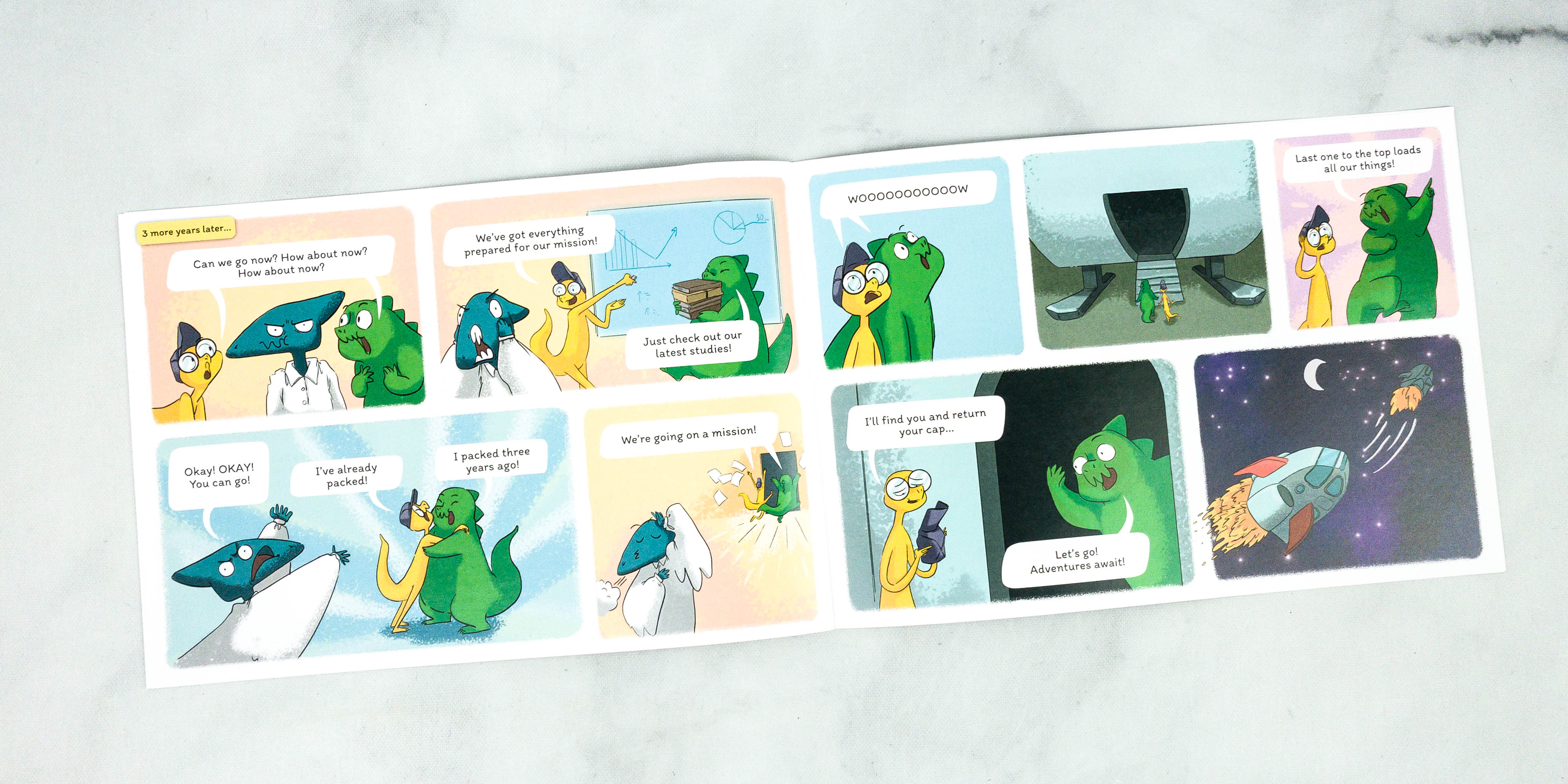 Then, they finally went on their mission into outer space!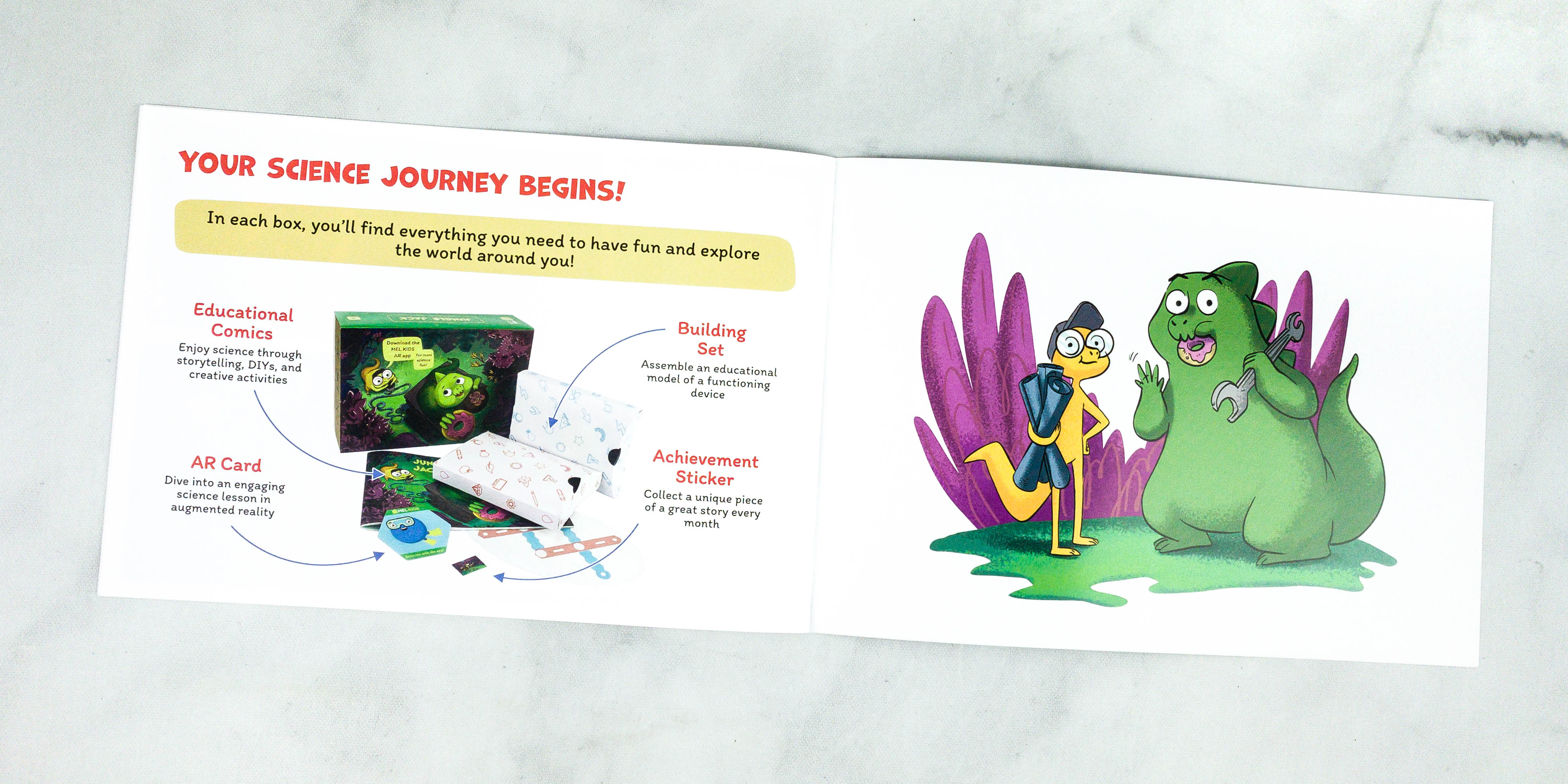 Here's the mystery planetary map from our Intro Box!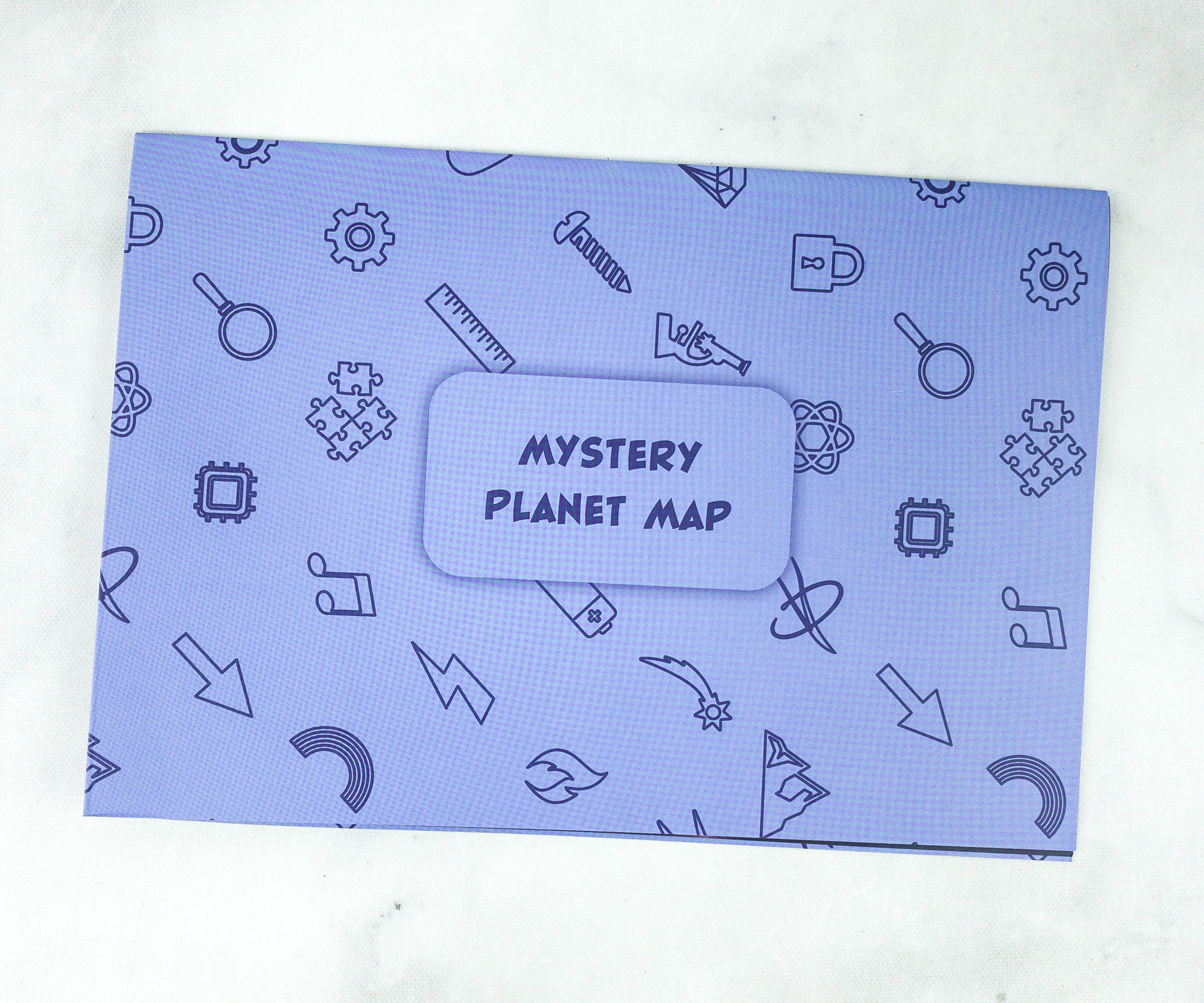 Let's see where this map takes us!
Of course, we also have a sticker from this month's box which we need to put on the map.
Here's another look at our map!
My kid easily found out the slot for this month's sticker!
Jungle Jack now sits in his rightful place!
The cover of our booklet show Zac and Newt helping each other.
My kids had a great time reading the story.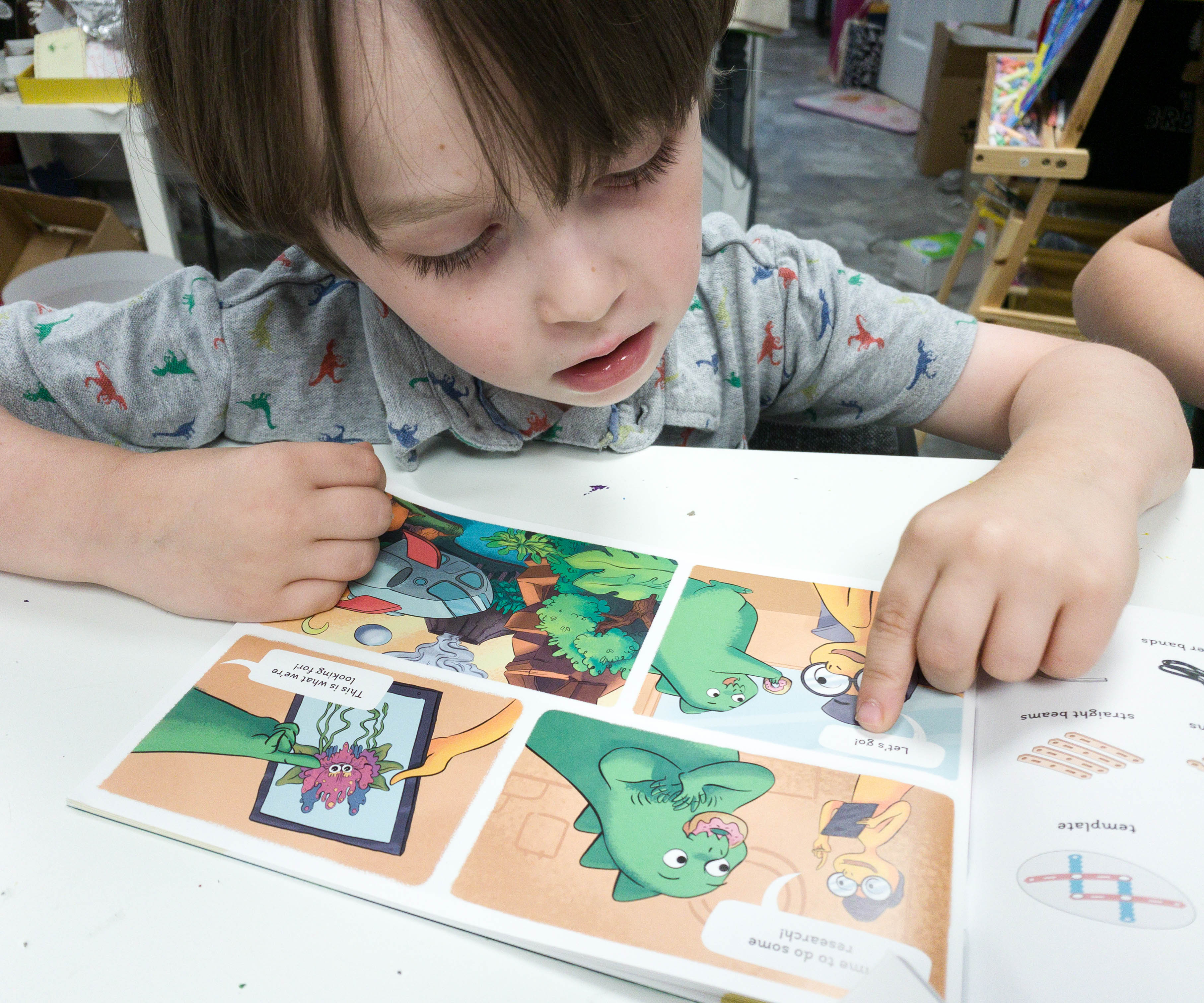 Reading this before proceeding to the activity was a great warm up!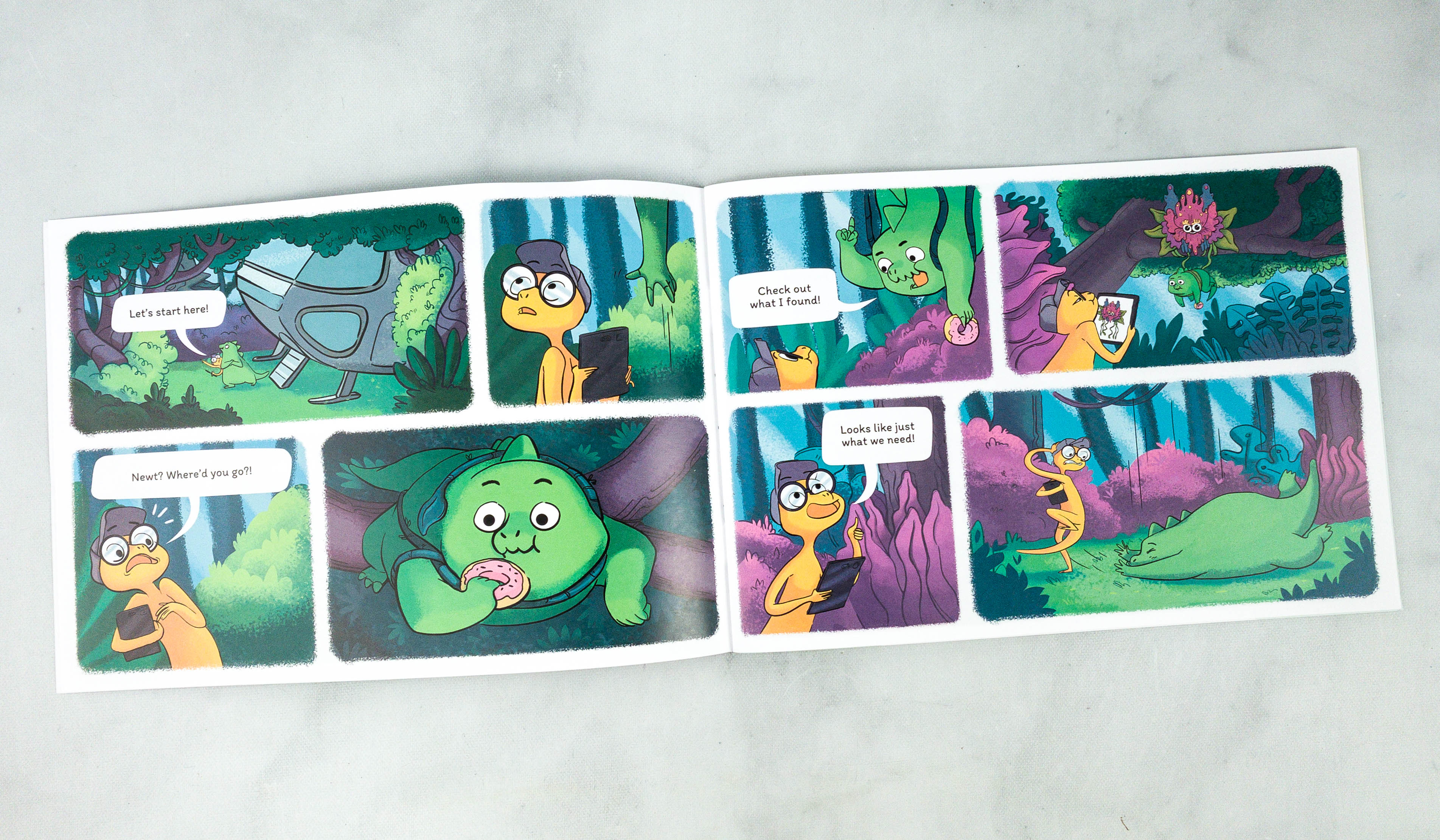 Their adventure immediately started upon landing!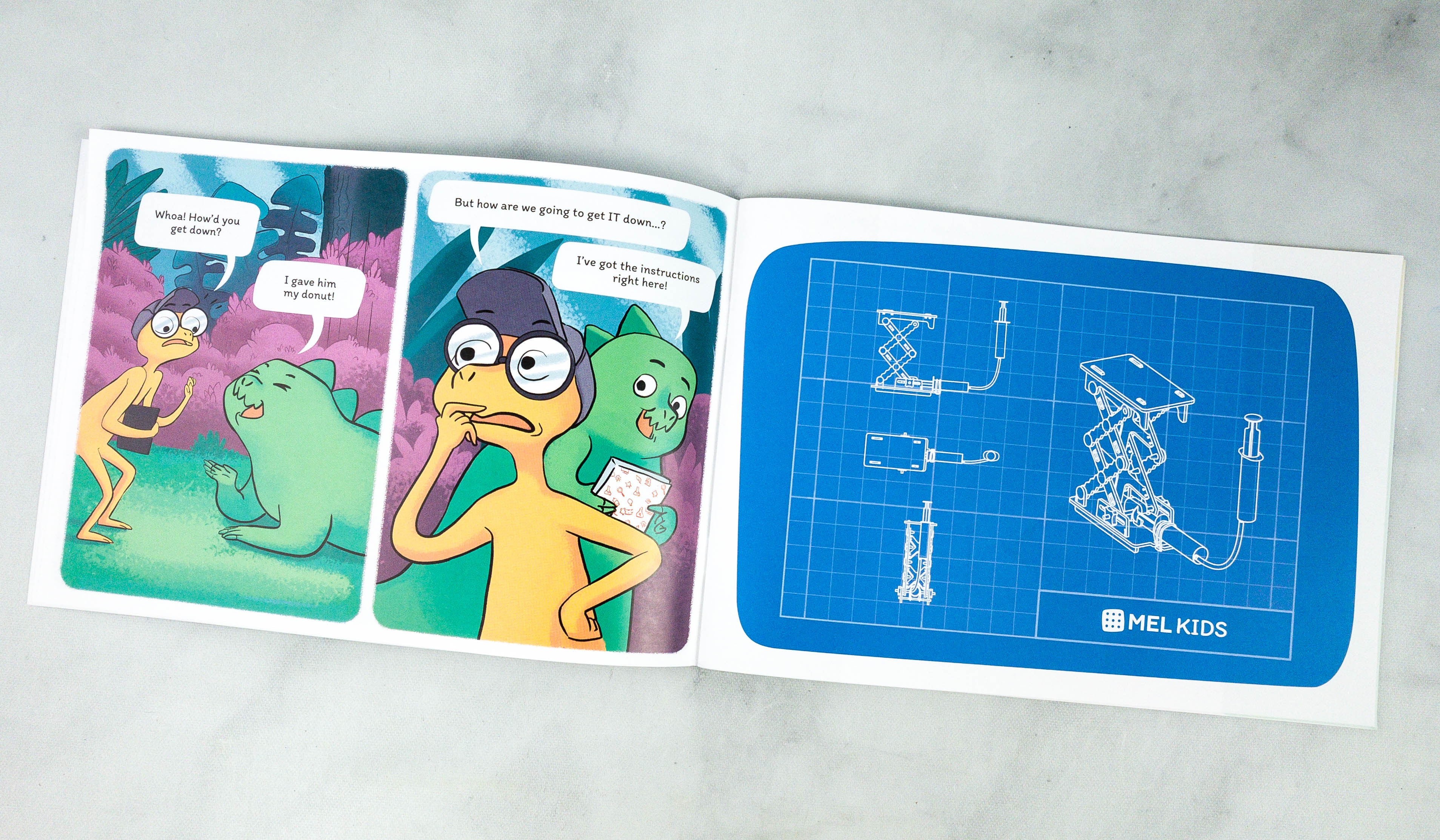 There's a blueprint for our project this month. Zac, Newt, and the kids can build this in no time!
All the parts are placed in separate boxes, it's really helpful especially when making a project like this with lots of parts.
This project has a lot of moving parts, but this will be a piece of cake!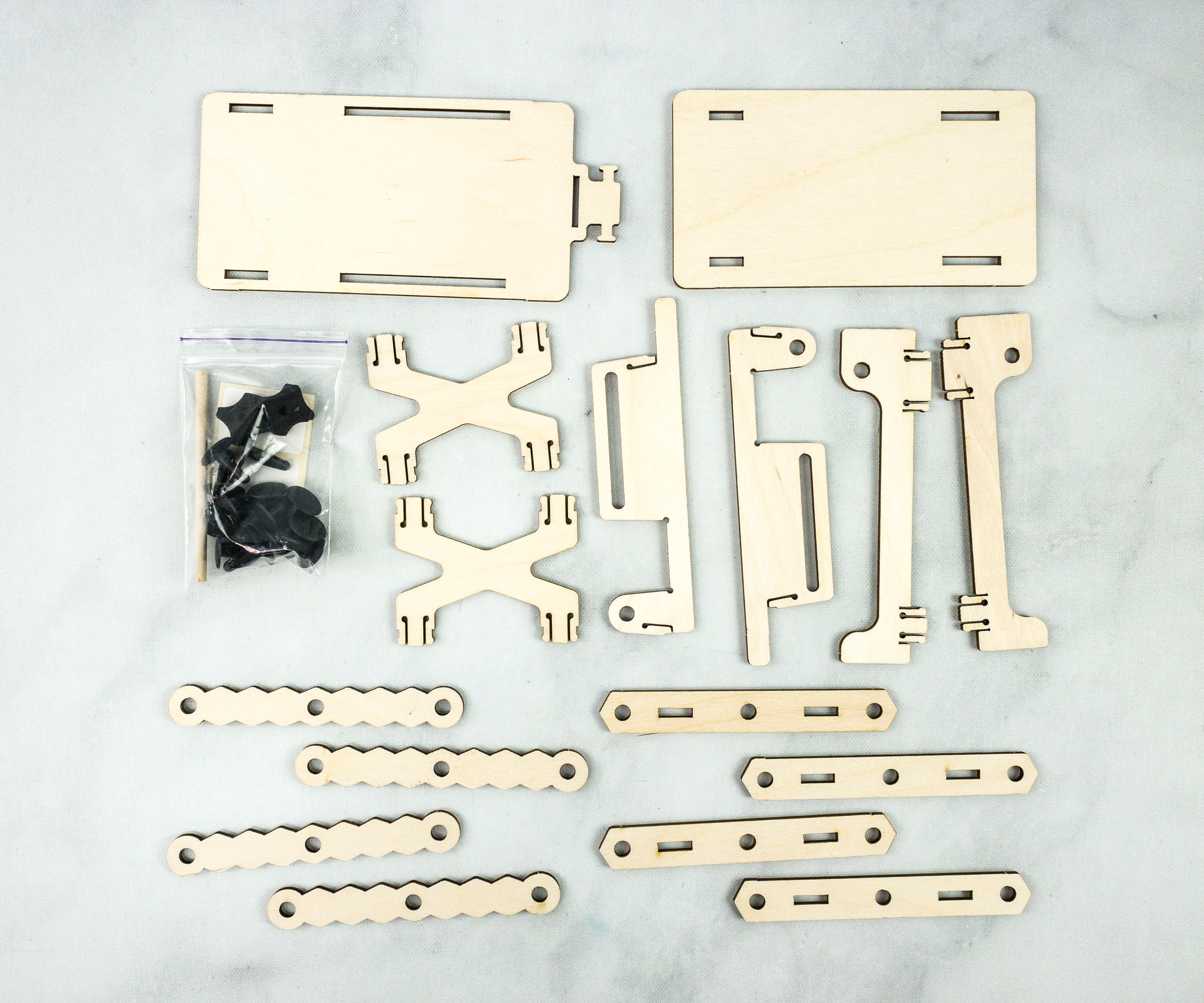 My kids divided the parts to avoid confusion. This way, it will be easier for them to find a specific part that they need.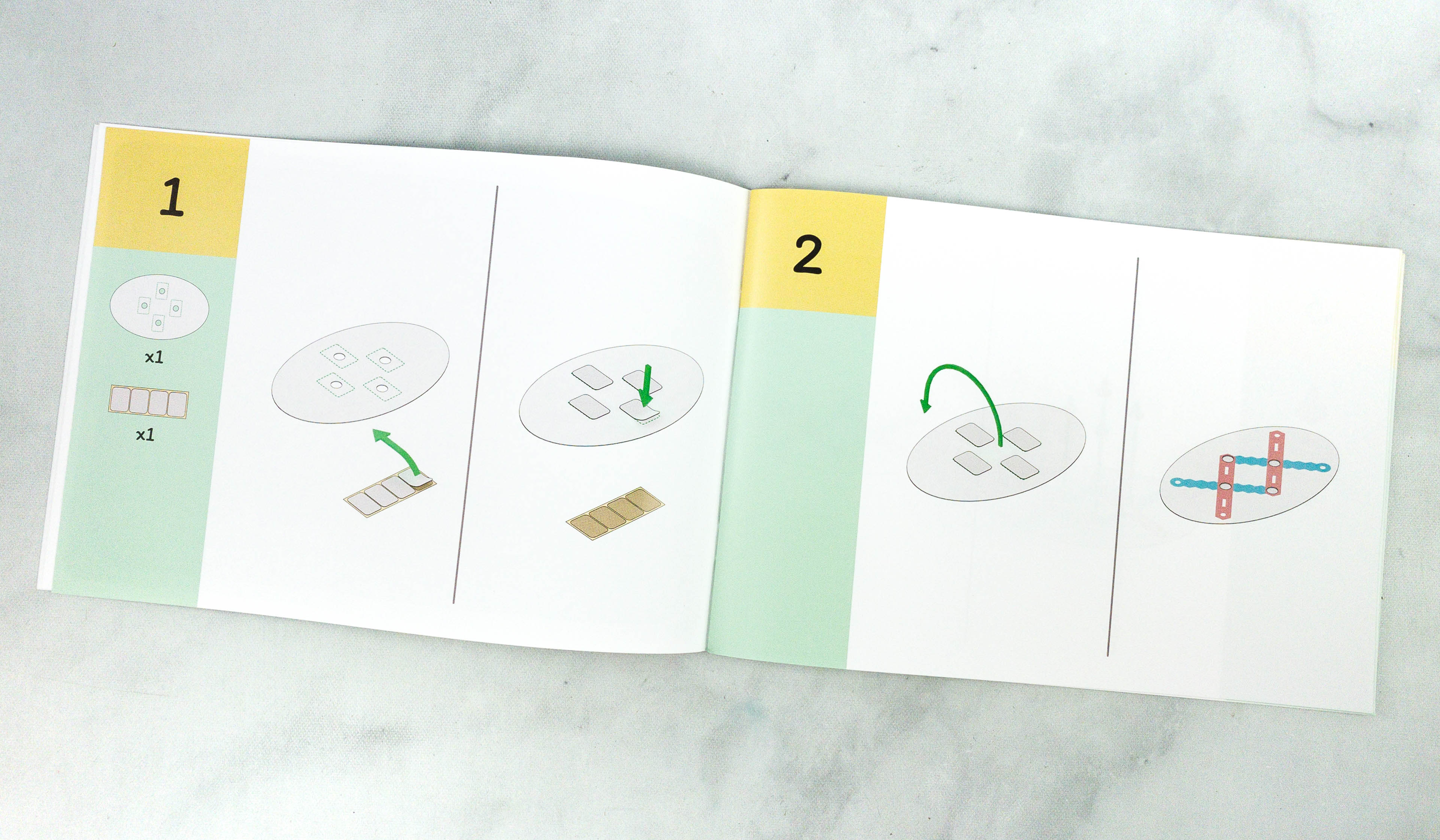 The instructions didn't include any text, but it was still easy to follow and understand.
My son started putting the parts together!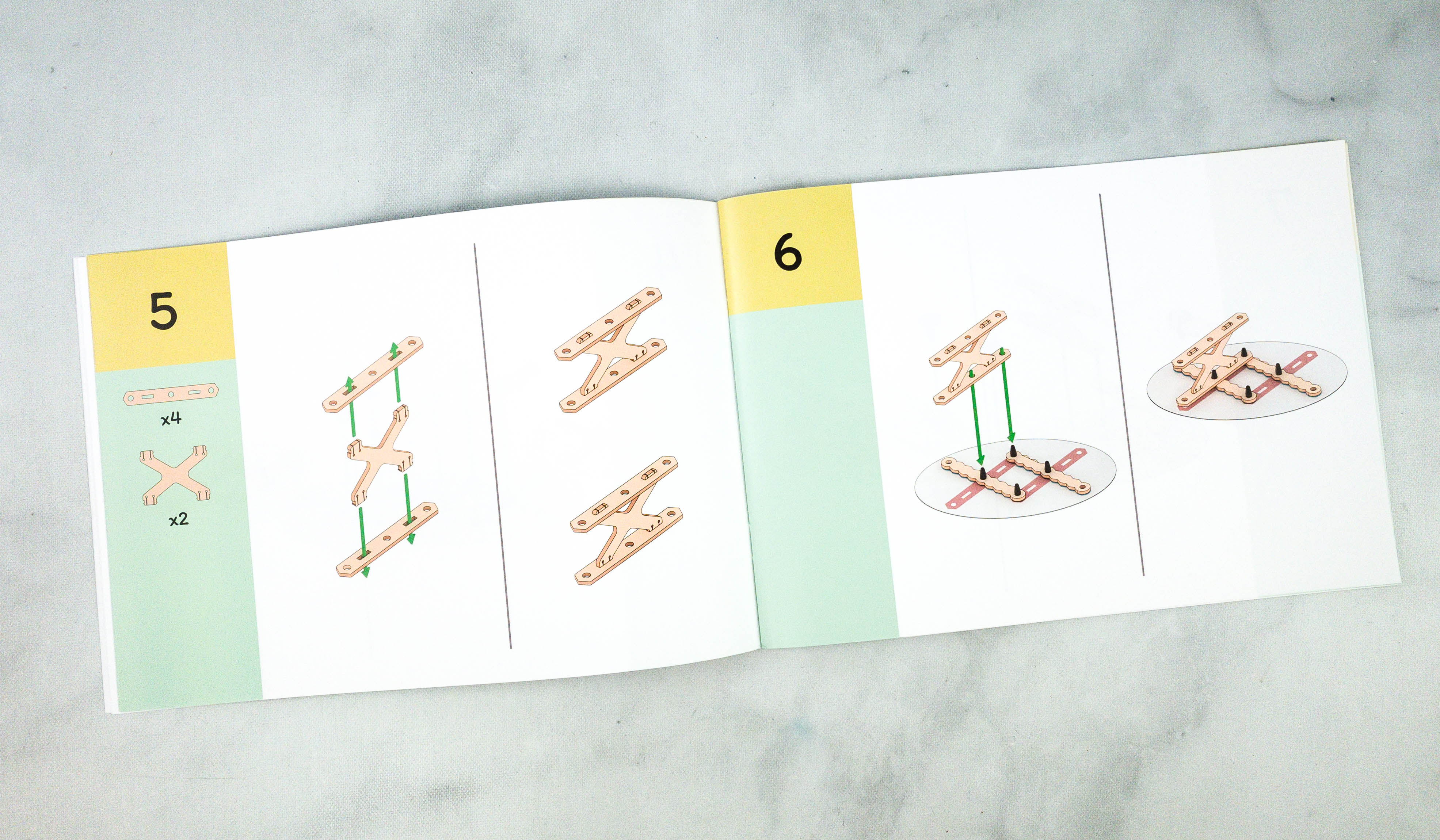 The instructions indicate what part is needed and where to put it.
There are also numbers for every step so the kids are aware of what part of the activity they are on.
Attaching the parts did not require any special tool. My son was able to combine the parts with minimal effort.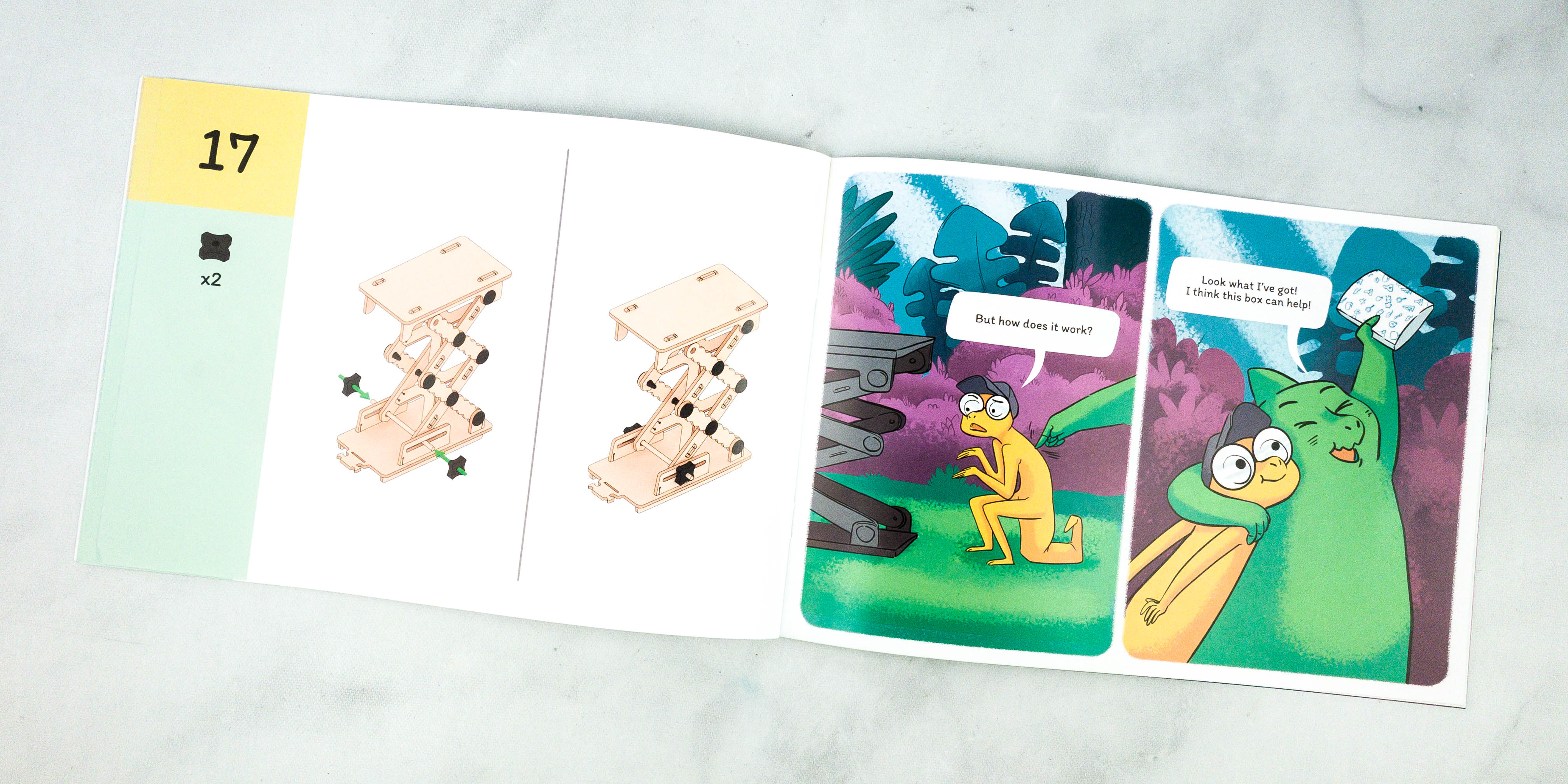 Our friends from the book are almost done with their work!
We are also almost done constructing on our end!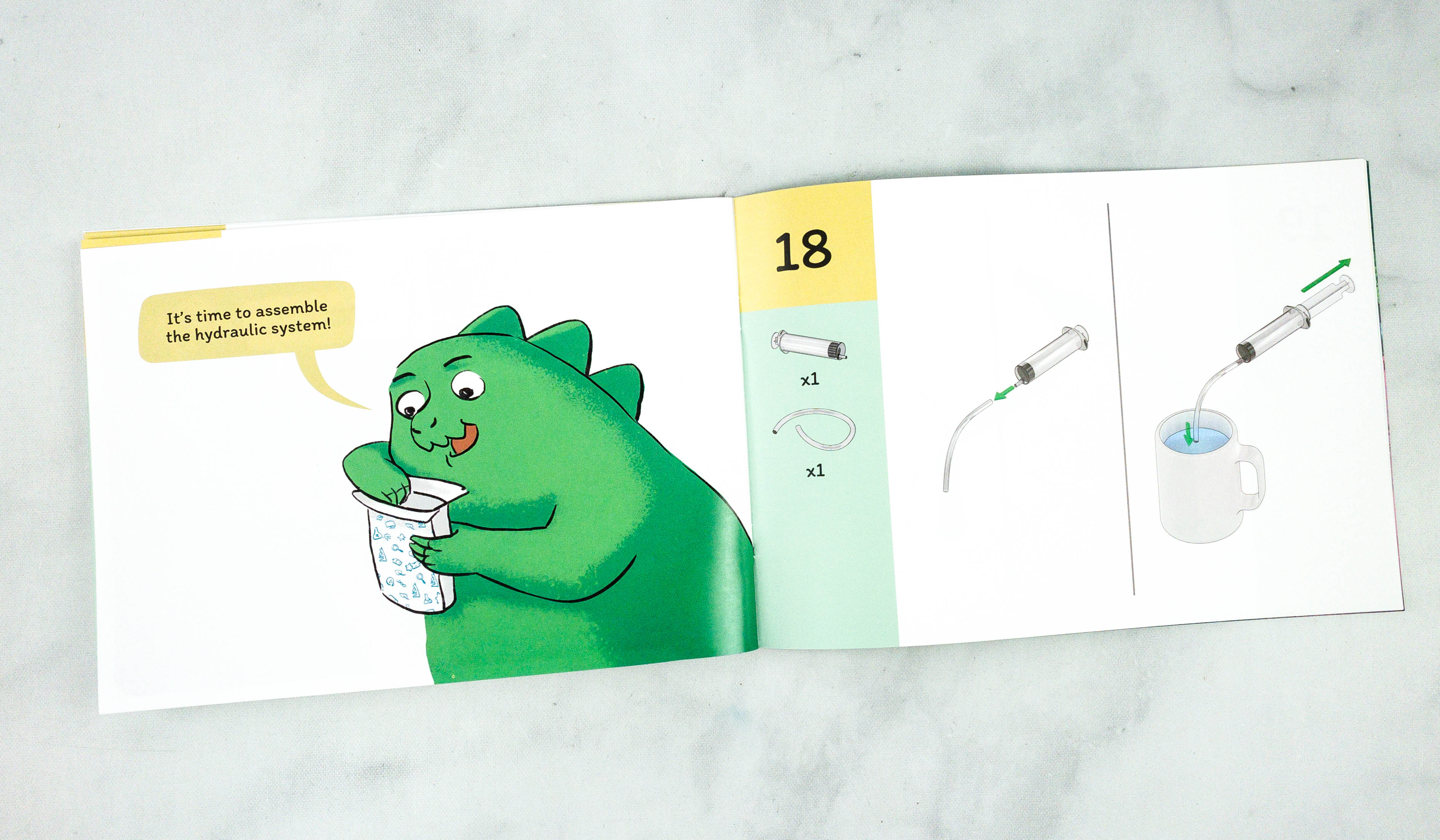 We can now make the hydraulic system for our project.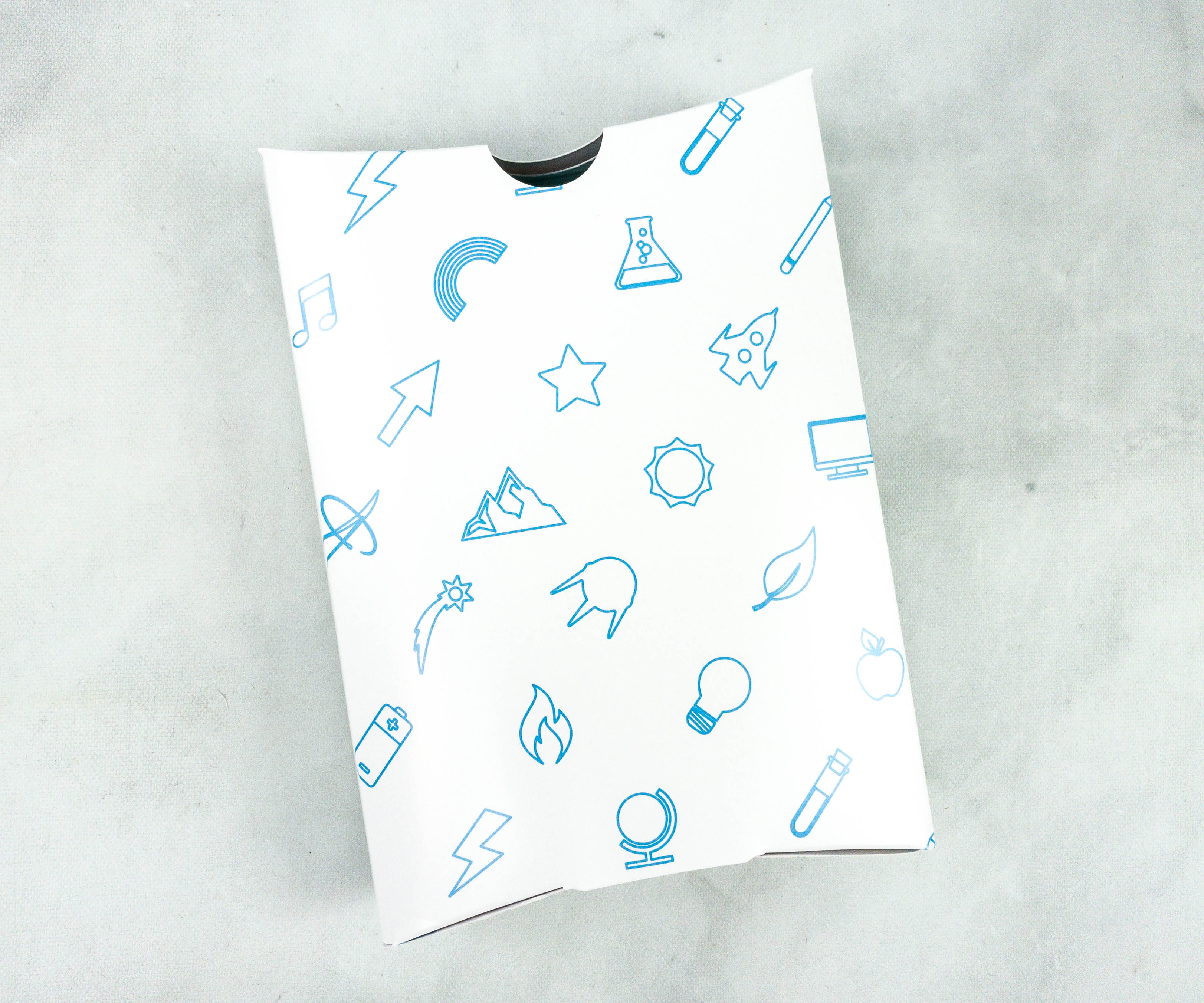 It's time to open the second box!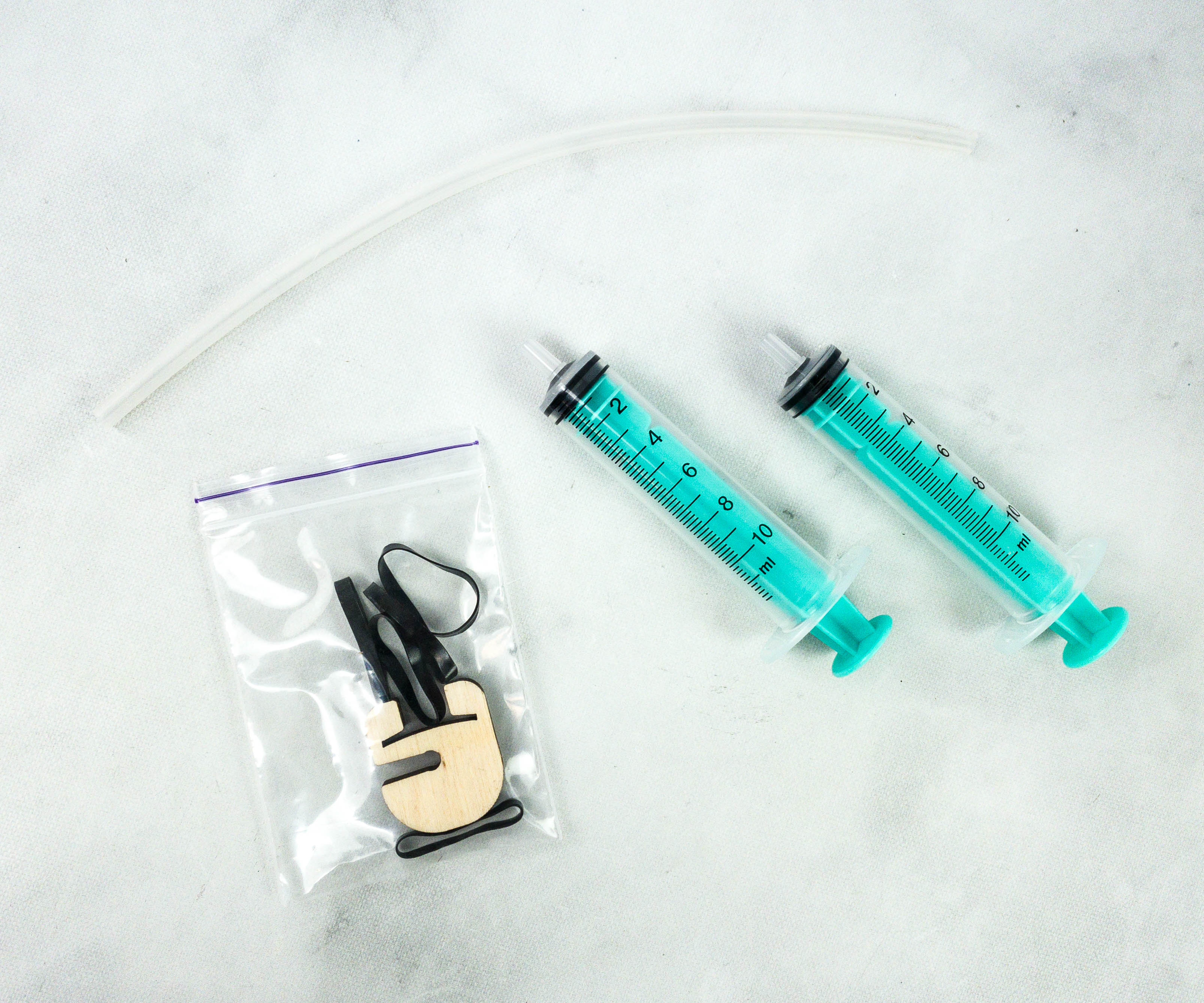 We now have the parts that we need to make our hydraulic system!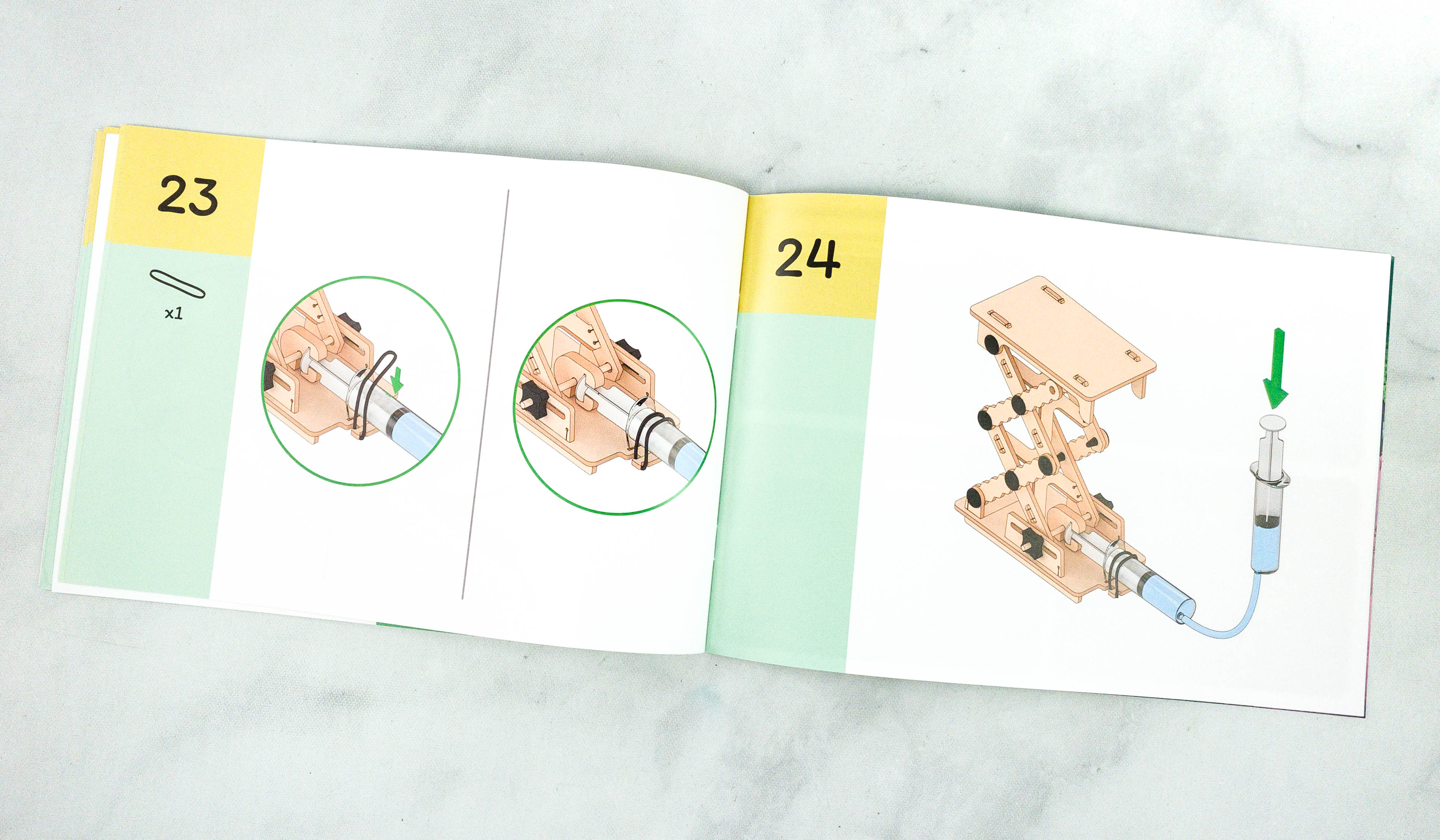 The booklet shows how we can properly install the hydraulic system in our tool!
Just a few more rubbers to make sure that the hydraulic system will stay in place.
It works properly and all the parts are secured!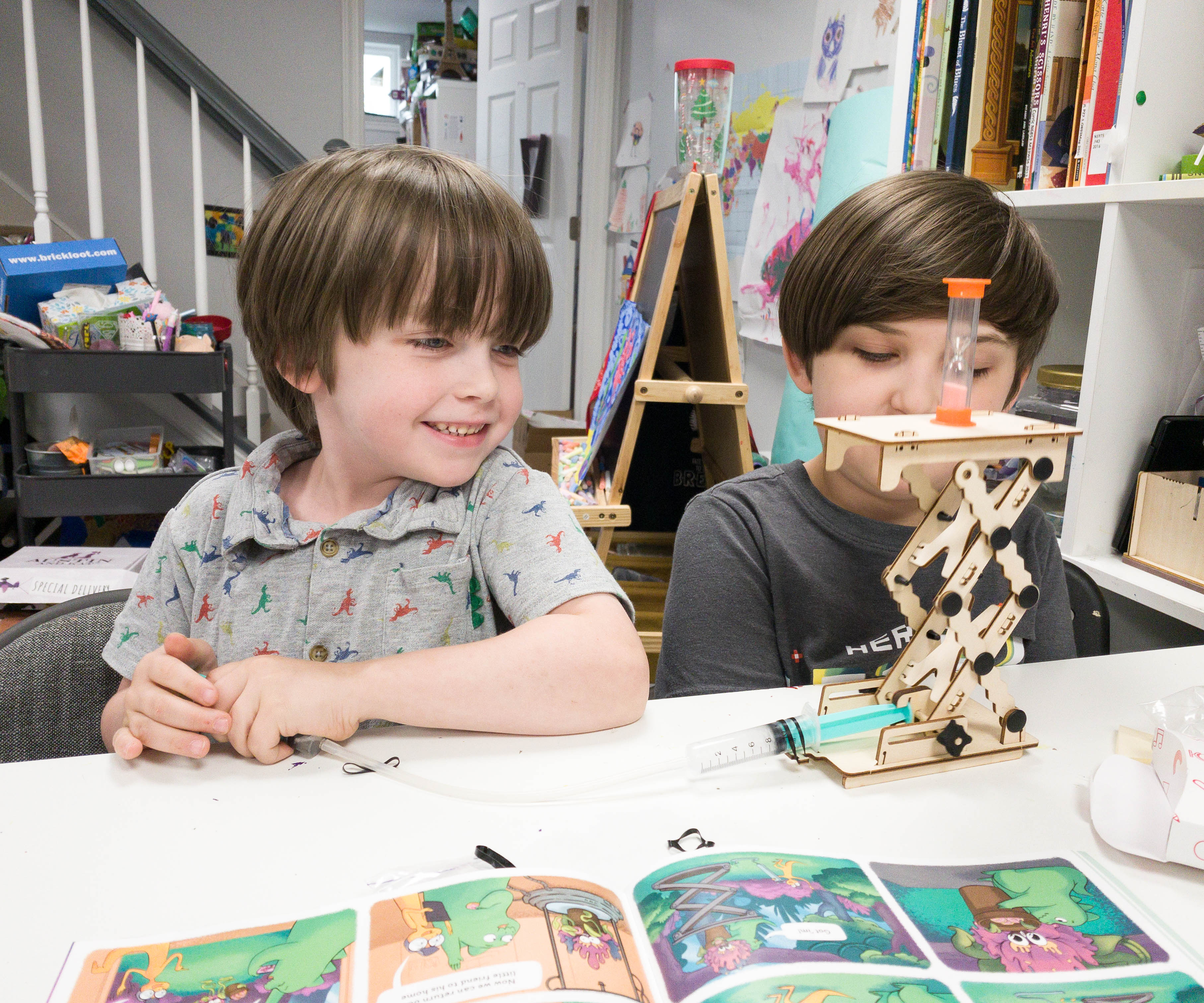 Seeing my kids smile means that they accomplished their mission!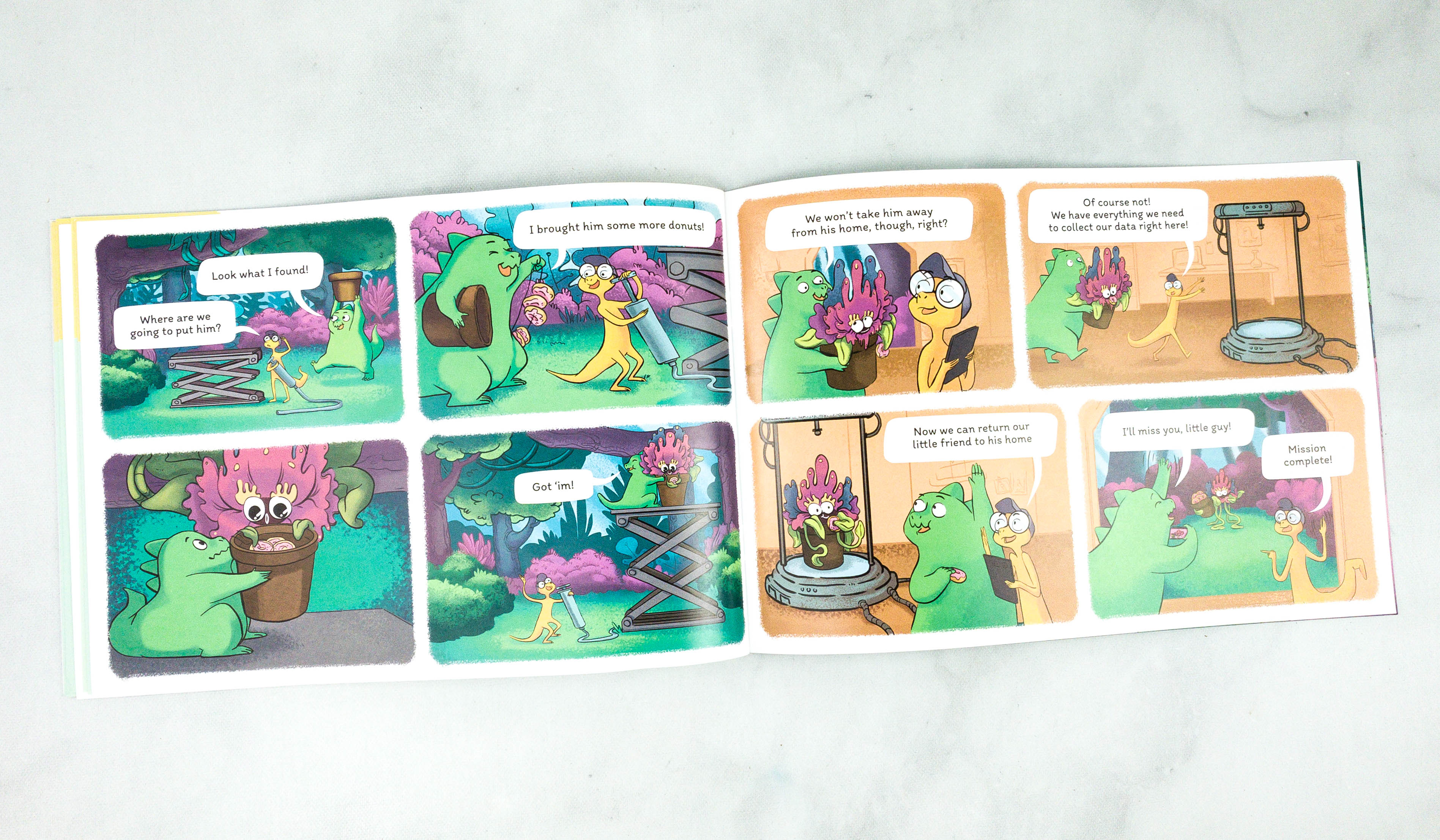 Zac and Newt are also successful in making their tool work! They even made a new friend using it!
It also had a comparison if we used water instead of air on our hydraulic system.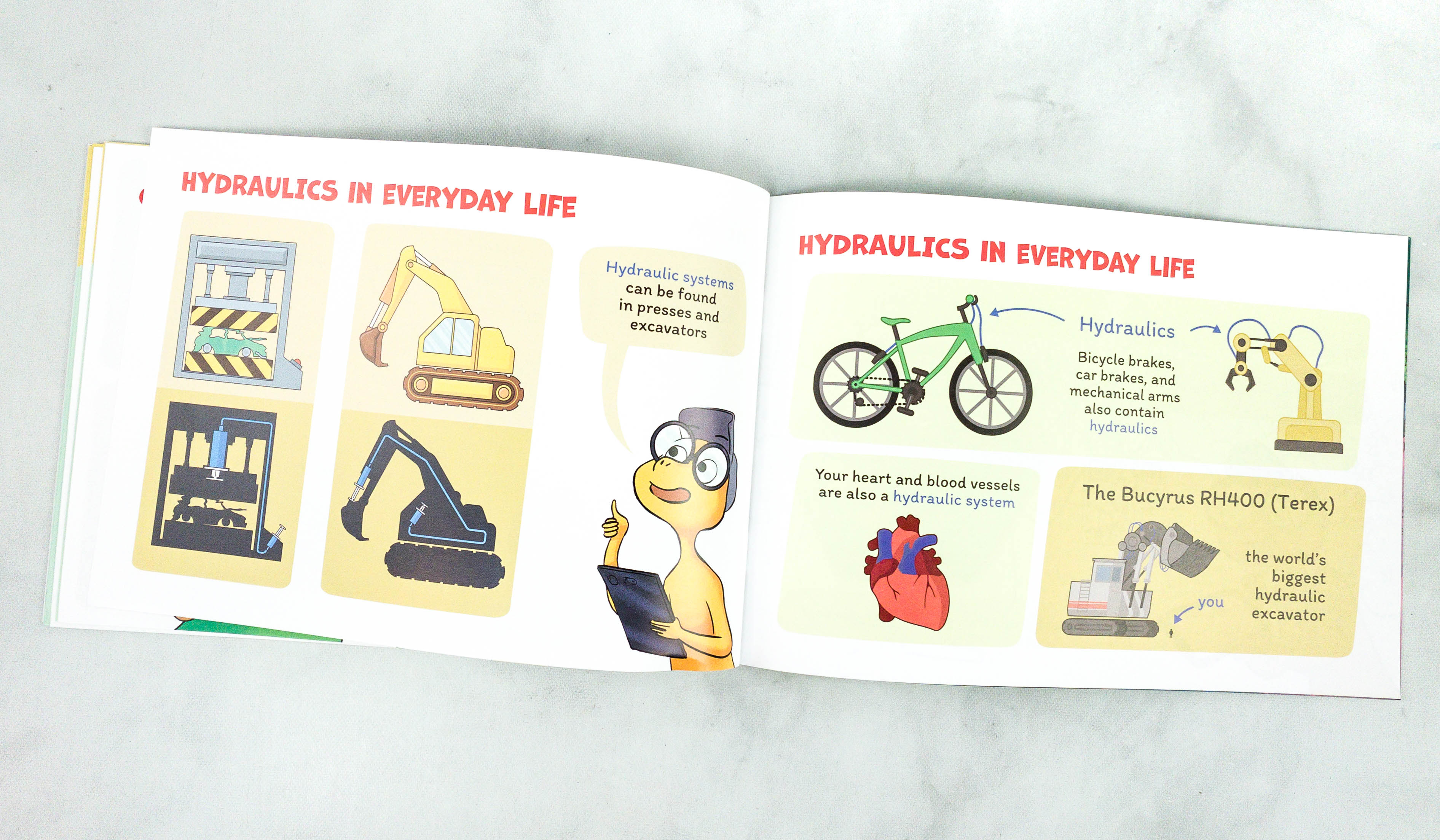 The importance of hydraulics is also discussed in the booklet. It even showed some machines that use it, and the kids were surprised to know that our heart functions the same way as a hydraulic does.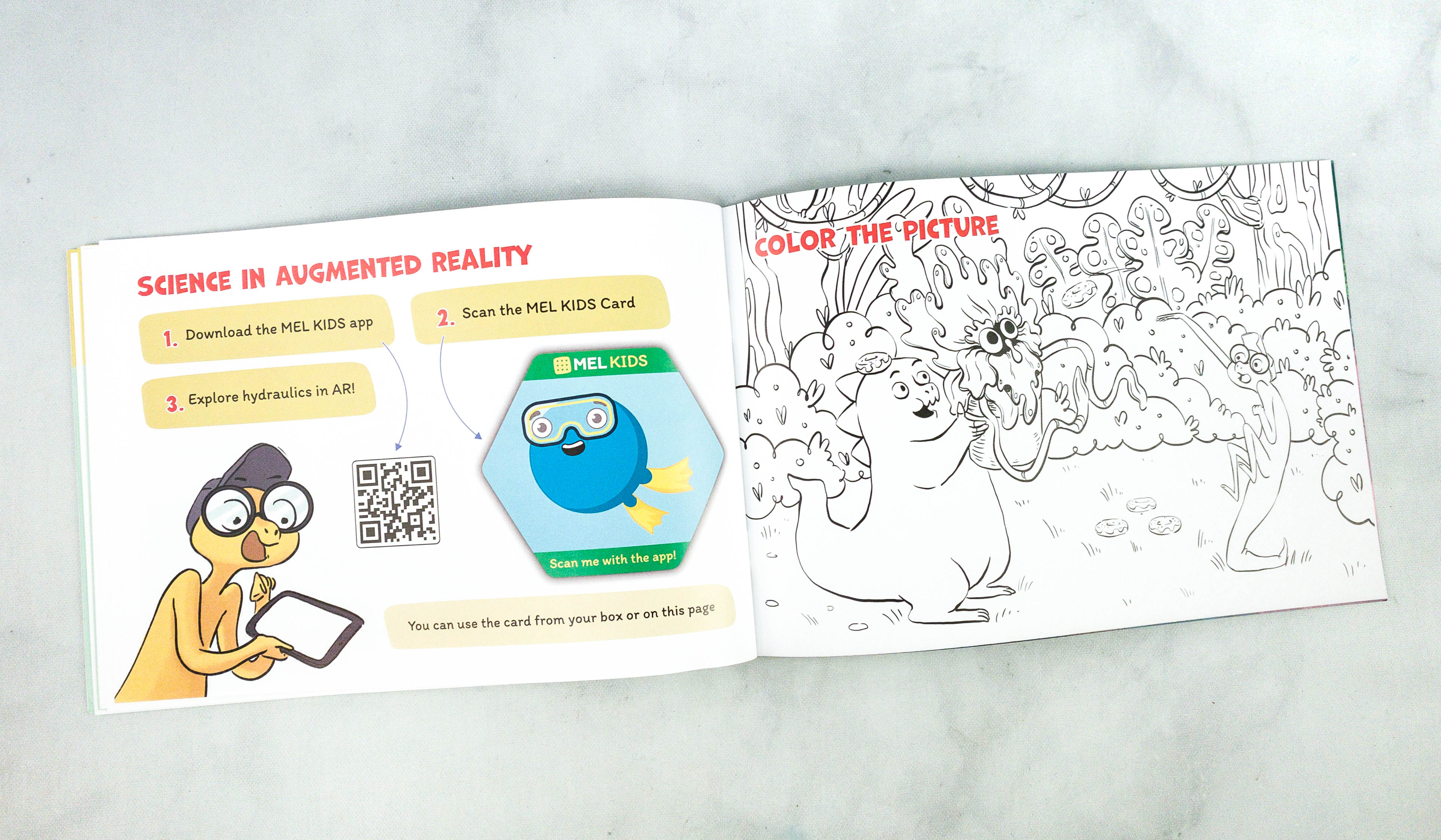 There's also a coloring activity for the kids!
In this part of the booklet, they just need to spot the differences between the two pictures!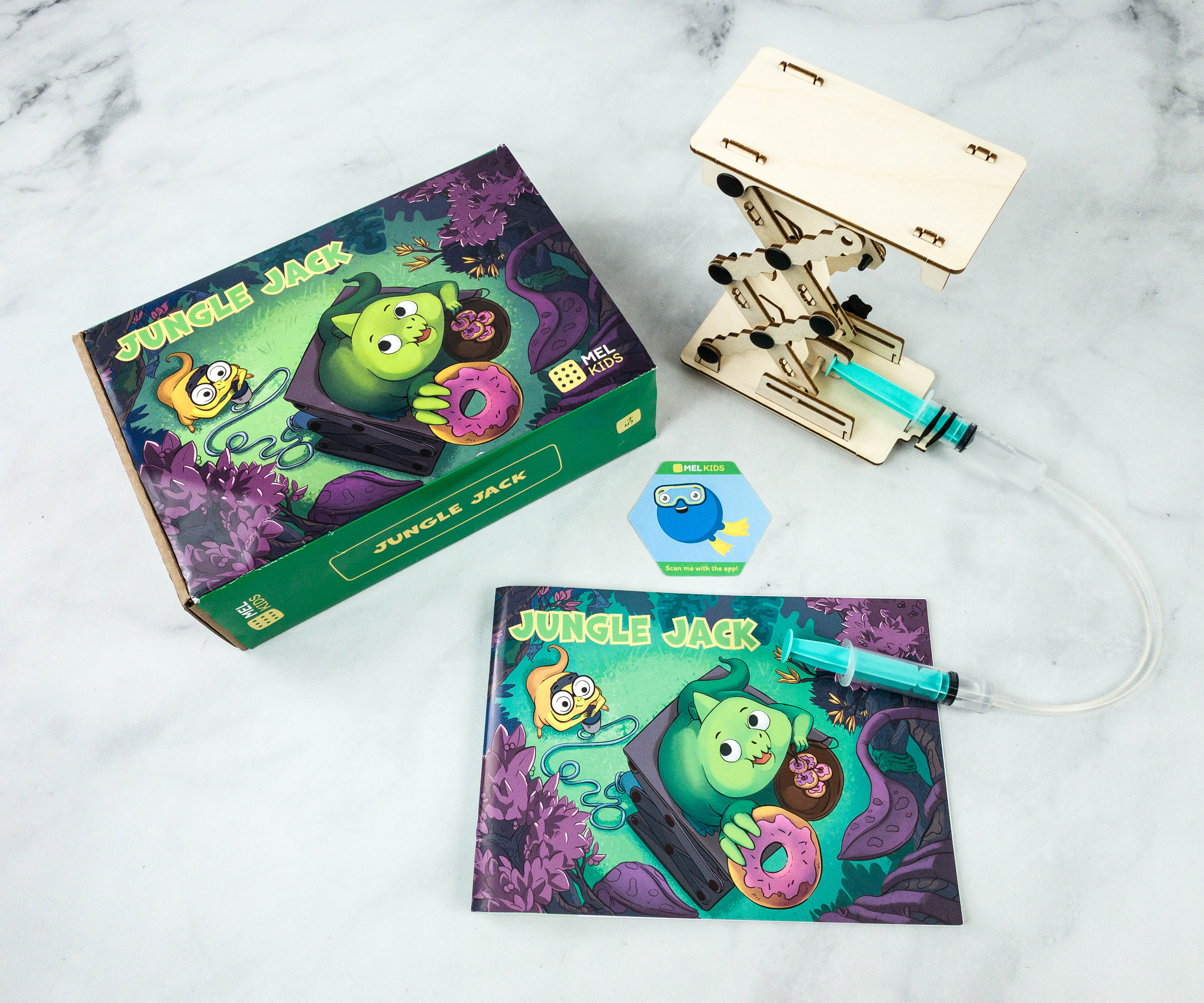 I'm so proud of my kids because they were able to finish everything with minimal adult supervision and had a great time learning about hydraulic lifts!
MEL Science Kids makes learning more fun with their science themed projects! This month's Jungle Jack activity was easily accomplished by my kids, and the app and the booklet were both helpful. Building the jack lift is a great way to enhance their fine motor skills! They were also able to make a simple hydraulic system based on the instructions provided. Even the comics were a hit with my kids! Overall, we love this activity box for the hands-on activities it provides. Plus, this project has been used to lift soooo many things – plushies, cars, snacks, you name it! It's also AR‑powered so it's pretty unique and a great tool for home learning!
What do you think of the MEL Science Kids box?