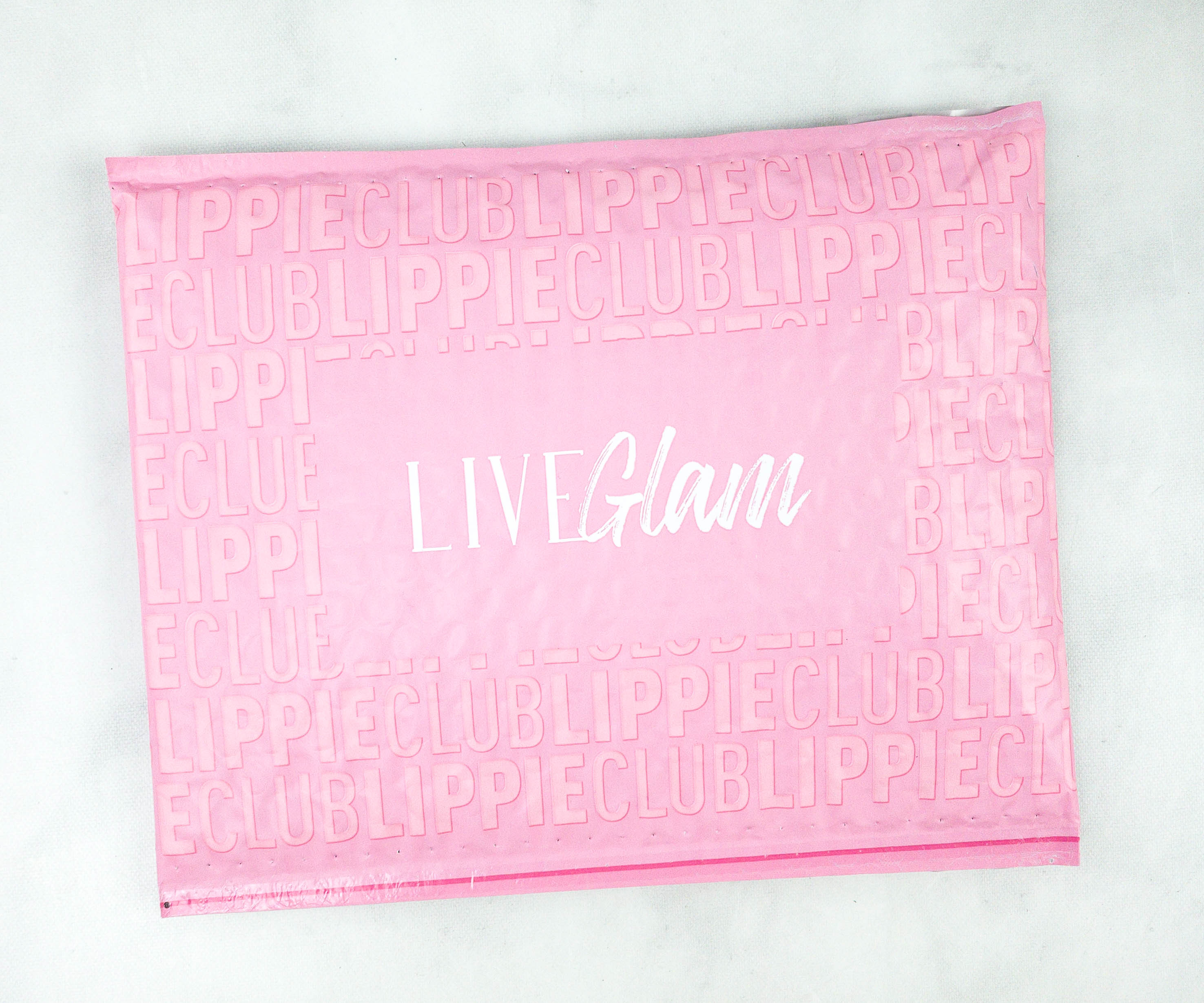 The Lippie Club (formerly KissMe Lipstick Club) is a monthly liquid lipstick subscription from LiveGlam. Every month for $19.99 you'll receive 3 new exclusive liquid lipsticks – all long-lasting, highly pigmented, and deliciously scented!
LiveGlam also offers the Brush Club + Eyeshadow Club subscriptions.
DEAL: Get to pick a FREE lippie with any subscription plan during the sign up process! Use this link to sign up and activate the deal – no coupon code required! You'll also save $10 on a 6-month plan or get a free month with an annual subscription! You can save 10% in the shop with coupon code HELLOBOXES.
NOTE: New subscribers will be put on waitlist. It means that there is no guarantee that the collection they'll receive is the current month's collection once they are made an active member. However, you can also choose to trade your first set and become an active member of KissMe without being waitlisted.
This month's theme is FEELIN' FANTAS-TACO!
The information card lists all the lipstick shades in the package plus a brief description for each.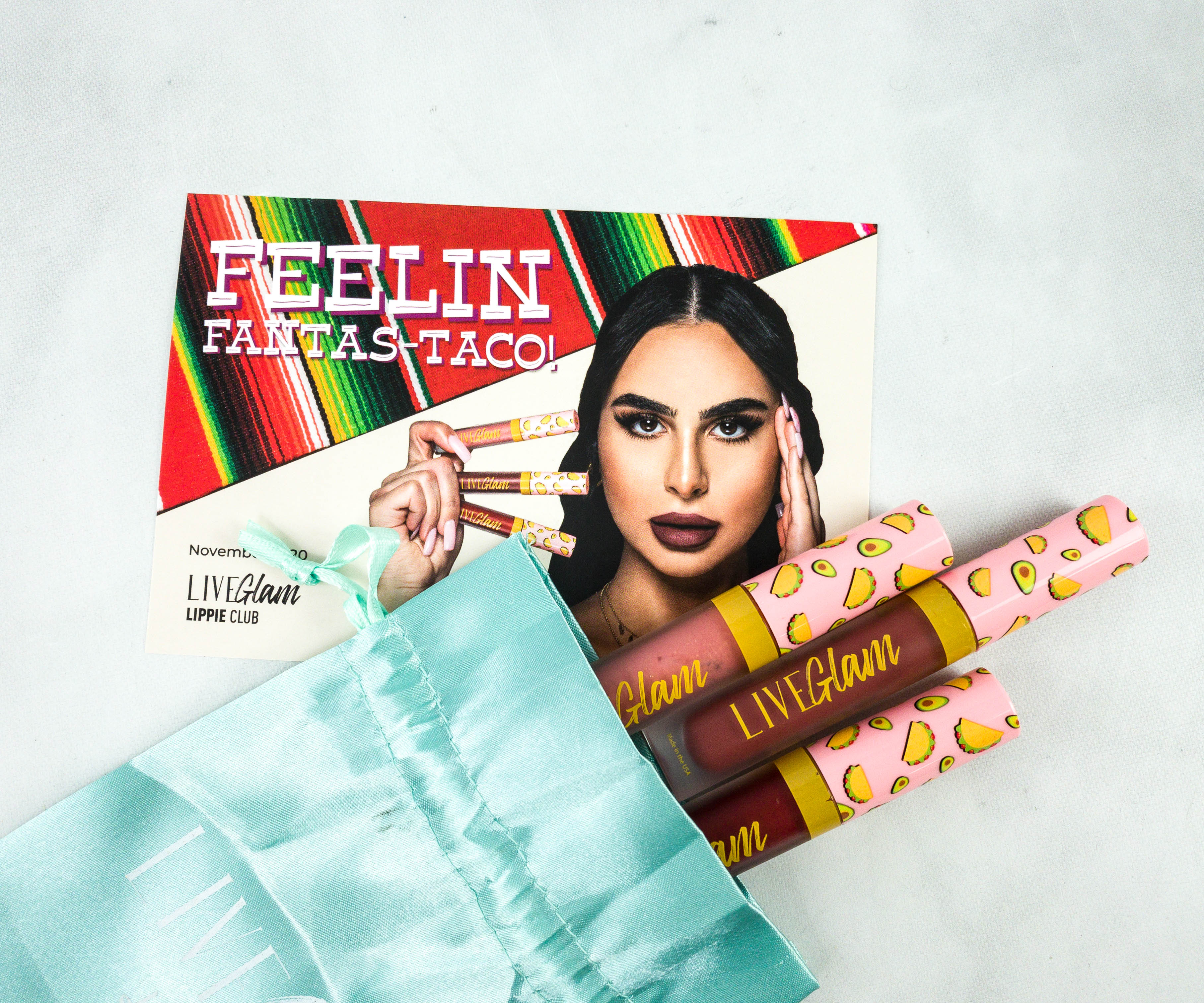 The products came inside a silk drawstring pouch.
Everything in my November 2020 box!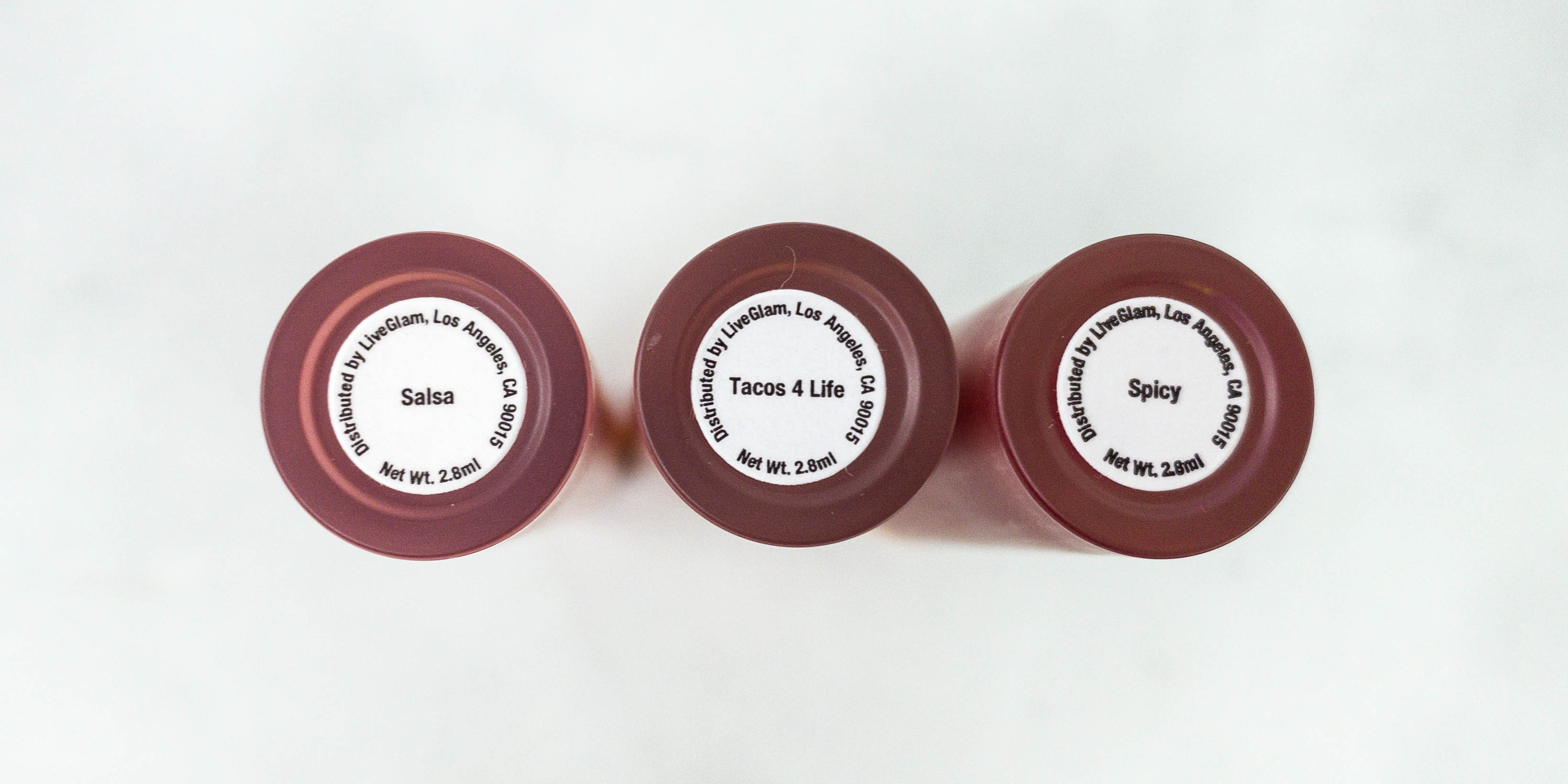 This month's shade names really fit the theme!
Salsa. A gloss is always a good idea! This one came in a peachy-pink shade that I really like. The formula is good as it is comfortable to wear. It doesn't leave my lips feeling tacky. I think this color will look great for just about any skin tone! You can use it as is or even as a topper to your favorite lip color!
Tacos 4 Life. This warm and earthy color is perfect for the fall and winter season. I love it because it's bold and sexy. The formula is good as it dries down matte but it's not too drying on the lips. Just make sure to apply a lip balm before putting this on for that extra moisturization!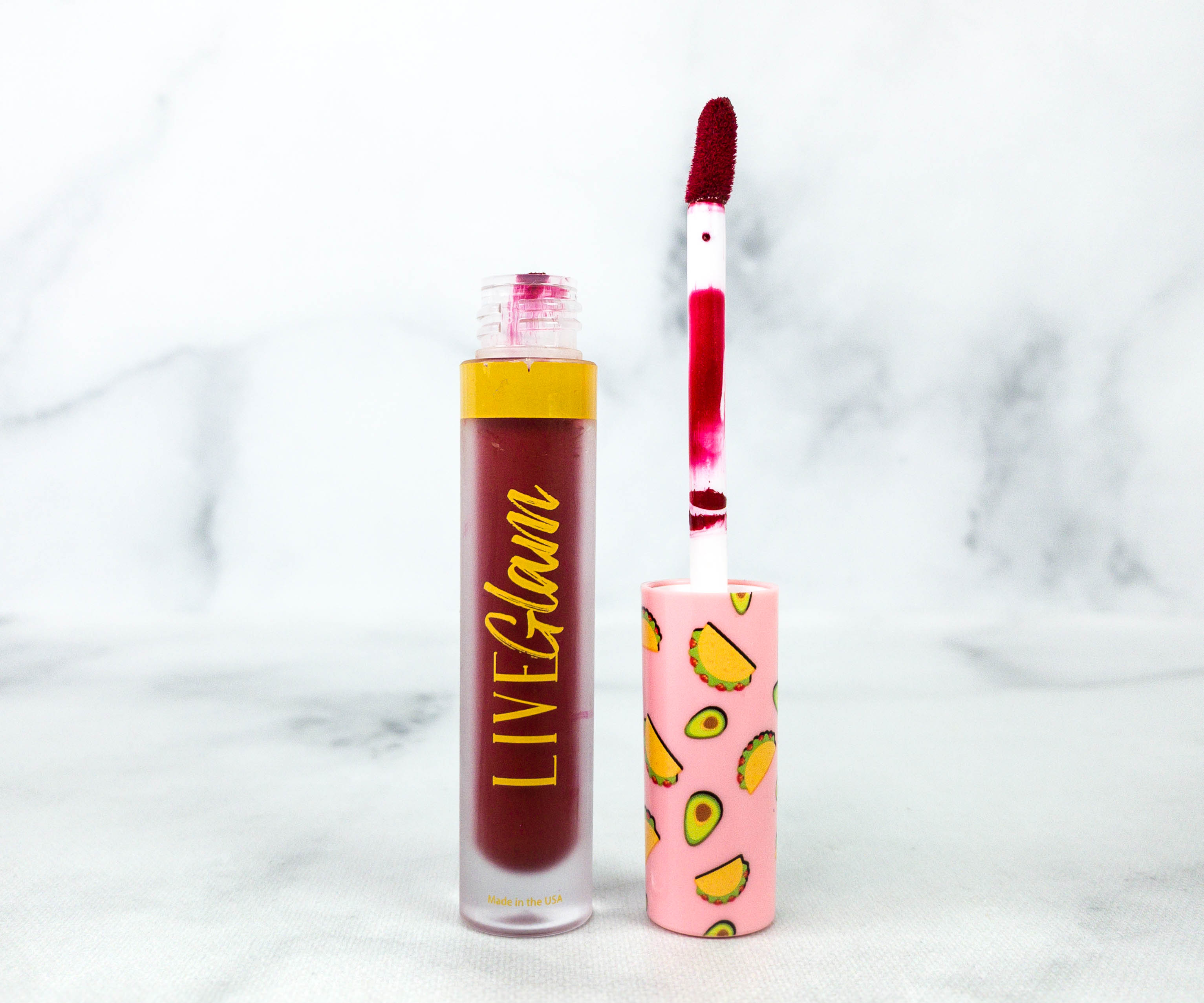 Spicy. Blue-based reds are always great because not only are they flattering on any skin color but they also generally make the teeth look whiter! Spicy is just that. This shade is a bold power color that will make you look stunningly gorgeous when worn! Even with just lipstick on and nothing else on your face, you will look ready to take on the world!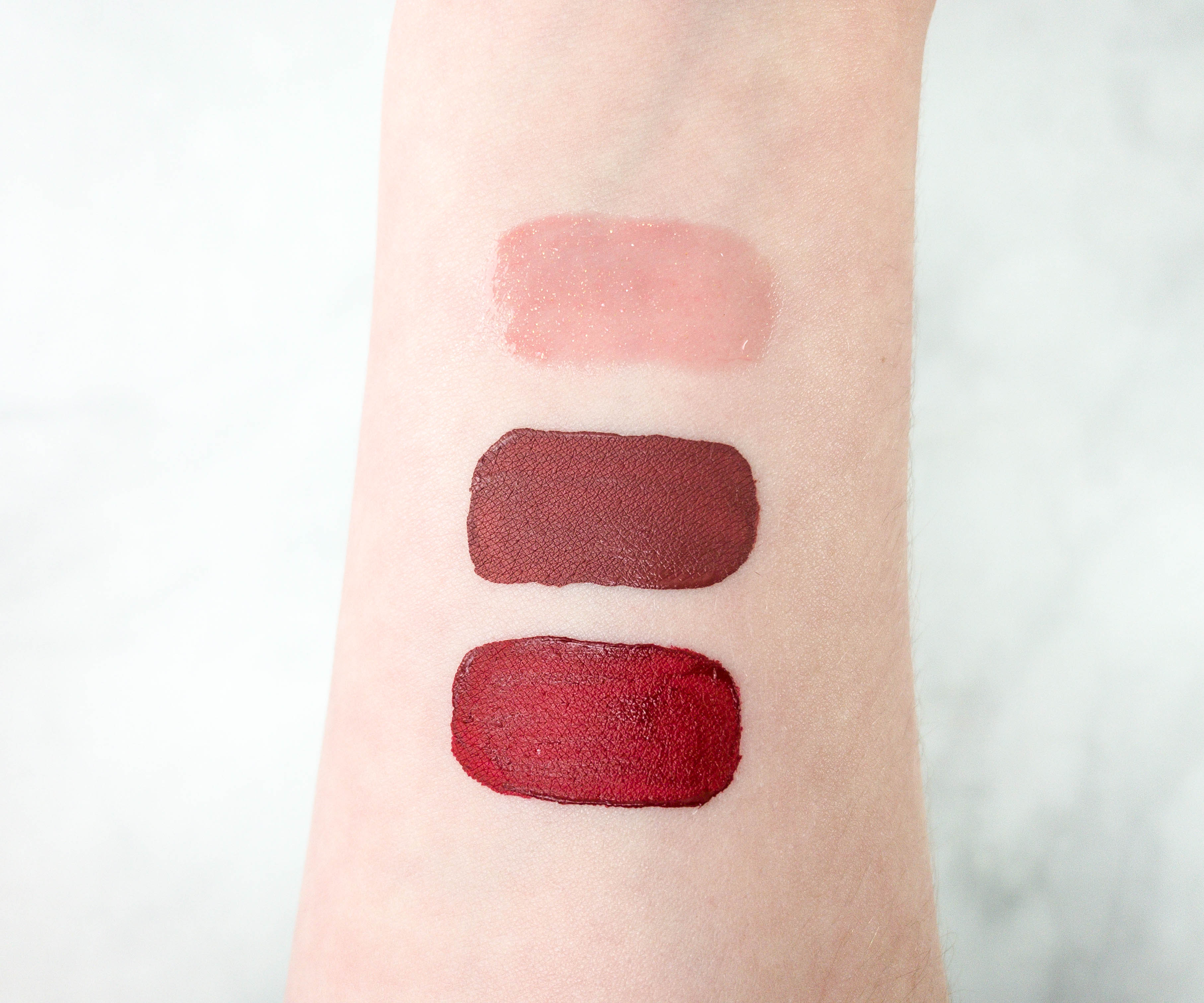 Here are the swatches of each shade. They all look amazing!
I received another round of amazing lipsticks from LiveGlam Lippie Club! There were two deep and stunning shades in the box plus an equally stunning gloss. The packaging looks super cute with the frosted glass and some avocados and tacos printed on the cap! I really liked the shade Spicy but my favorite this month would have to be the gloss because I really liked the formula and I think it's something I can wear on a daily basis, either alone or on top of a lipstick. Overall, this was yet another awesome month!
Any thoughts on this month's colors?