We have the full spoilers for the December 2020 GlobeIn Premium Artisan Box.
DEAL: Save 50% off on your first box on any 3-month GlobeIn Premium Subscription Box. Use the coupon code TRYUS50 at checkout. OR get FREE Shipping on your first with code FREESHIP!
BLACK FRIDAY: Get 80% off your first box when you sign up for a 6-month Premium Artisan Box subscription! Just use the coupon code BFISHERE and use this link to subscribe. GlobeIn has said there are only 200 subscriptions left at this price!
Save $32 on top of the savings you already get for these subscriptions
For a 12 months sub, you're saving $116 on your boxes
For a 6 month subs, you're saving $62 on your boxes
Here are full spoilers for upcoming December Boxes: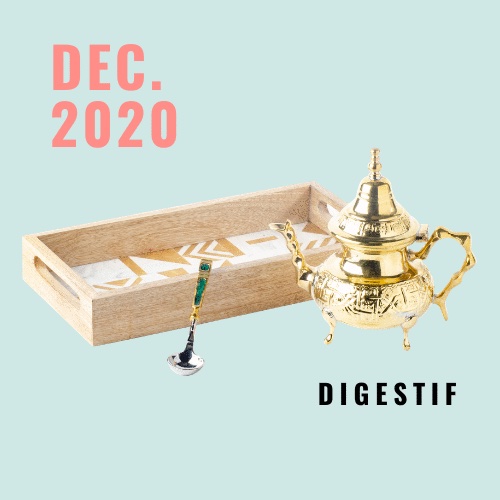 Digestif
✨

Golden Hammered Teapot from Morocco

✨

Resin & Wood Art Deco Tray from India

✨

Vintage Style Sugar Spoon from India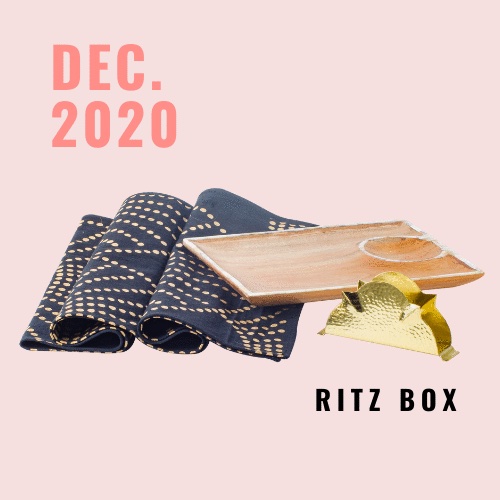 Ritz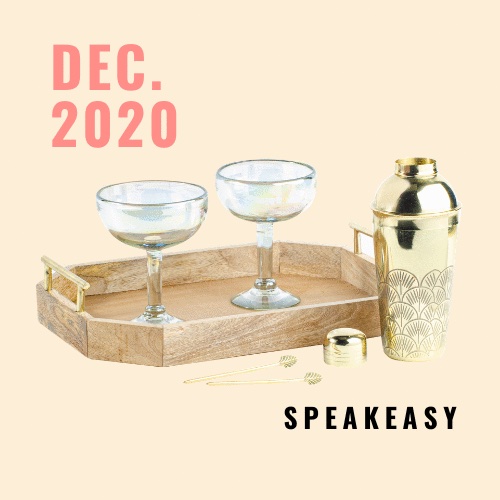 Speakeasy
✨

Tall Iridescent Coupe Cocktail Glass from Mexico

✨

Art Deco Fan Cocktail Picks – Set of 2 from India

✨

Golden Art Deco Fan Shaker from India

✨

Speakeasy Bar Tray with Brass Gold Handles from India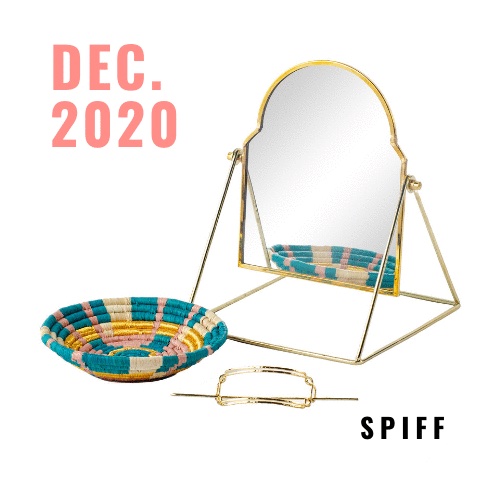 Spiff
Decadence
✨ Bone Accented Serving Spoon from India
✨ Gold Accented Serving Bowl from Morocco
✨ Art Deco Gold Metallic Apron from India
Vendetta
Plus, a theme spoiler for BATTER!
Ready for gingerbread, peppermint bark, fruitcakes, and more? Here's to the time of year with all that baking holiday cheer! I encourage you to decorate your house with the aroma of sugary treats and engage in some baking and bonding time with your family and friends. What better way to enjoy your time on a cold, winter's evening than with a yummy dessert and perhaps a glass of wine or tea. Sounds good to me!

The products we curated for you are not only sweet in taste, but also have a luscious, dainty, feminine look as well. I hope you enjoy the charming decor to dress up your kitchen with a pop of color. I promise you'll want to display these items all year round! Enjoy!