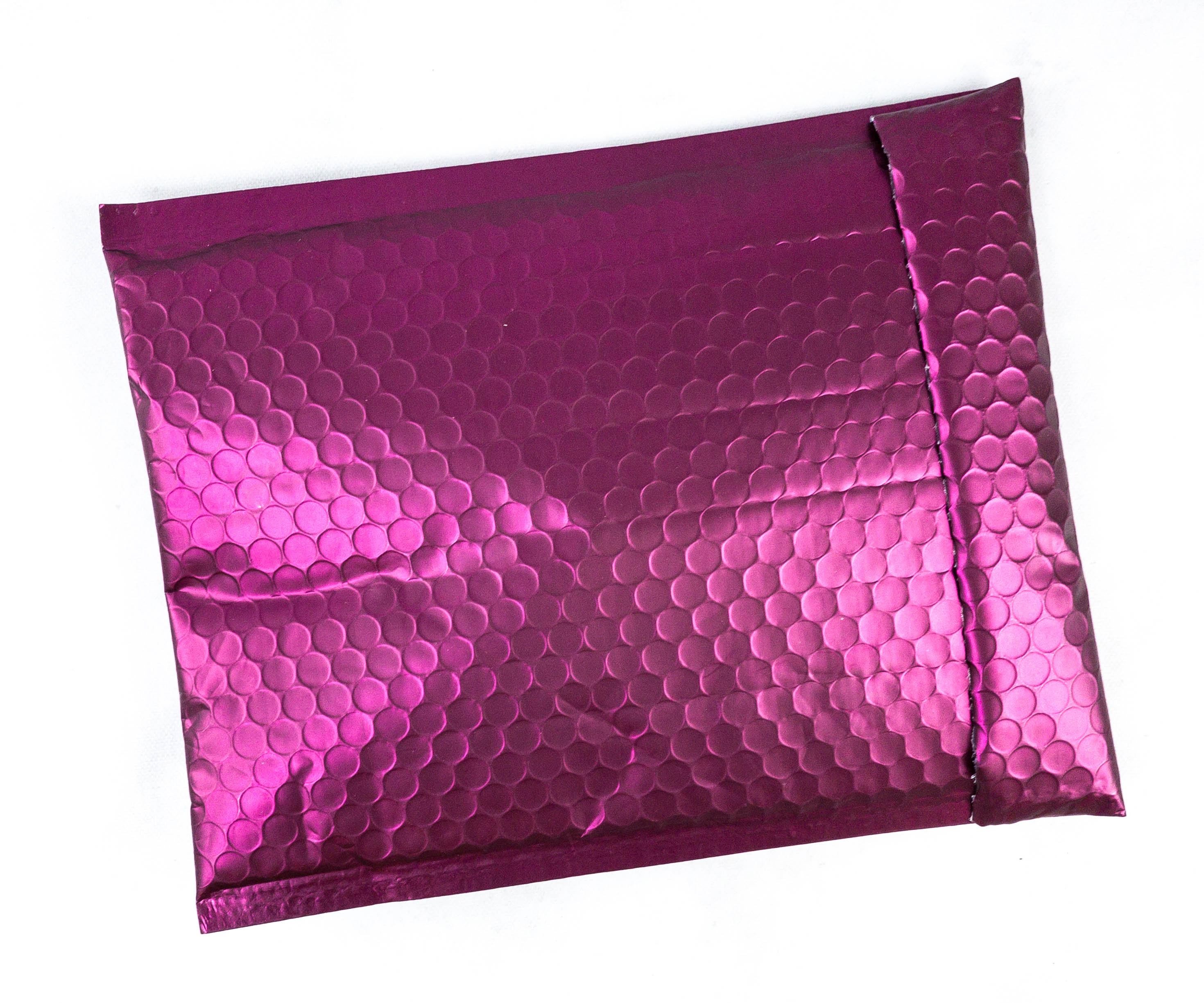 Glamour Jewelry Box is a monthly jewelry subscription. Each box includes 3 trendy boutique pieces, which may include necklaces, rings, bracelets, or earrings. The best thing is that they're all for you to keep! Boxes start at $29.95, with a promised retail value of $75+!
DEAL: Get 10% off your first box! Use coupon code CJ10.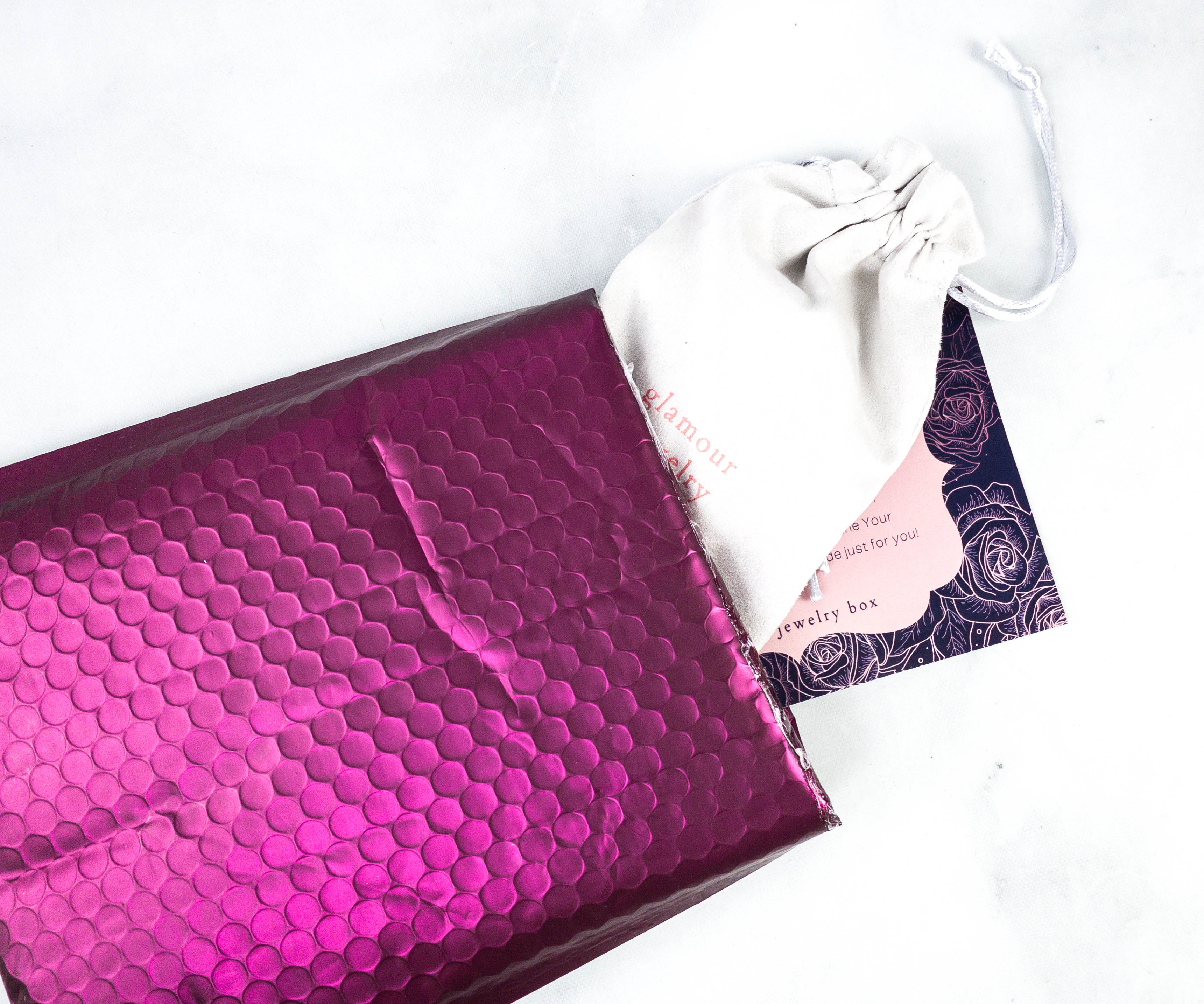 The package came in a padded mailer. There's also a card from Glamour Jewelry Box.
Inside, the items are placed in a drawstring pouch.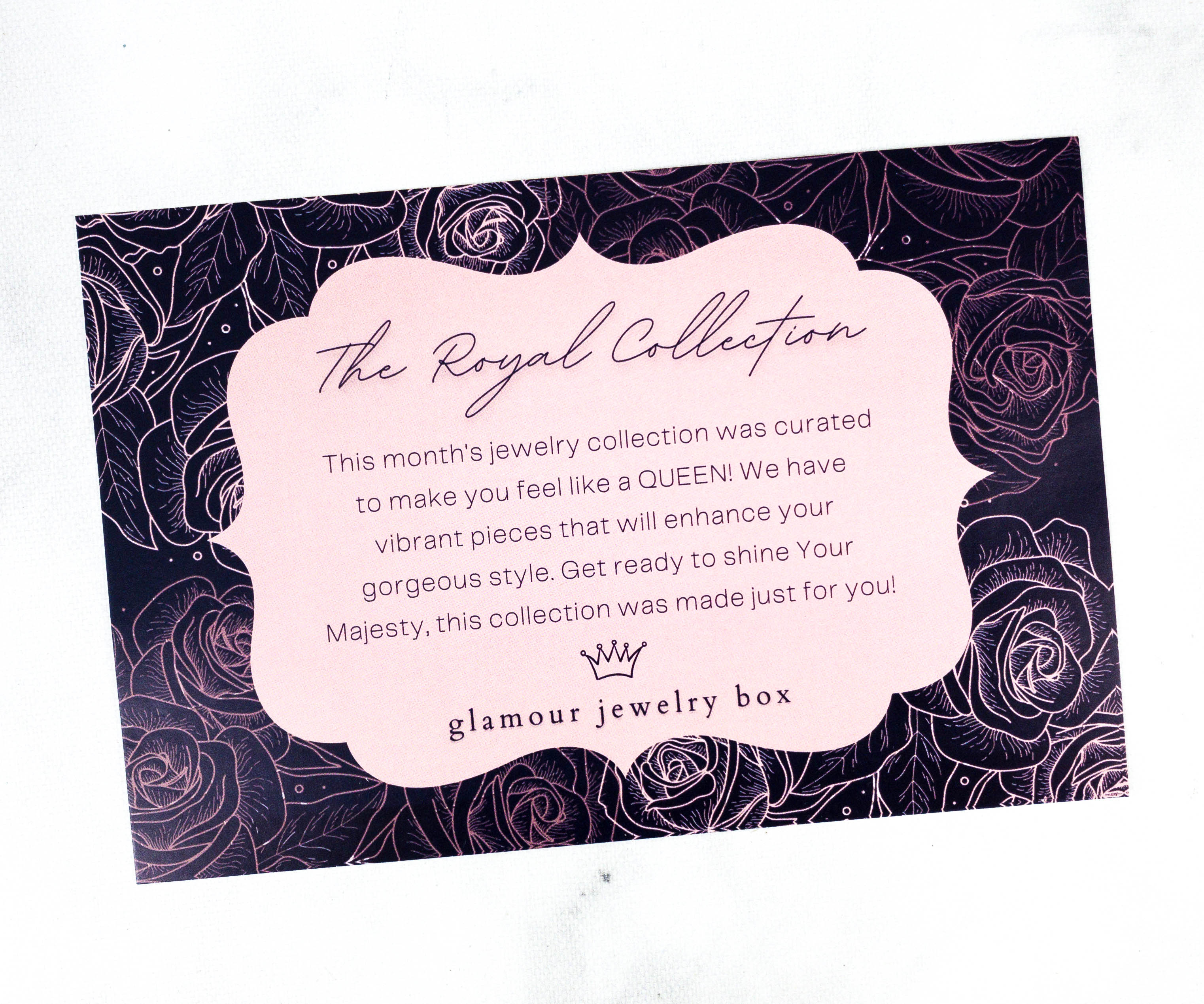 This month's theme is THE ROYAL COLLECTION!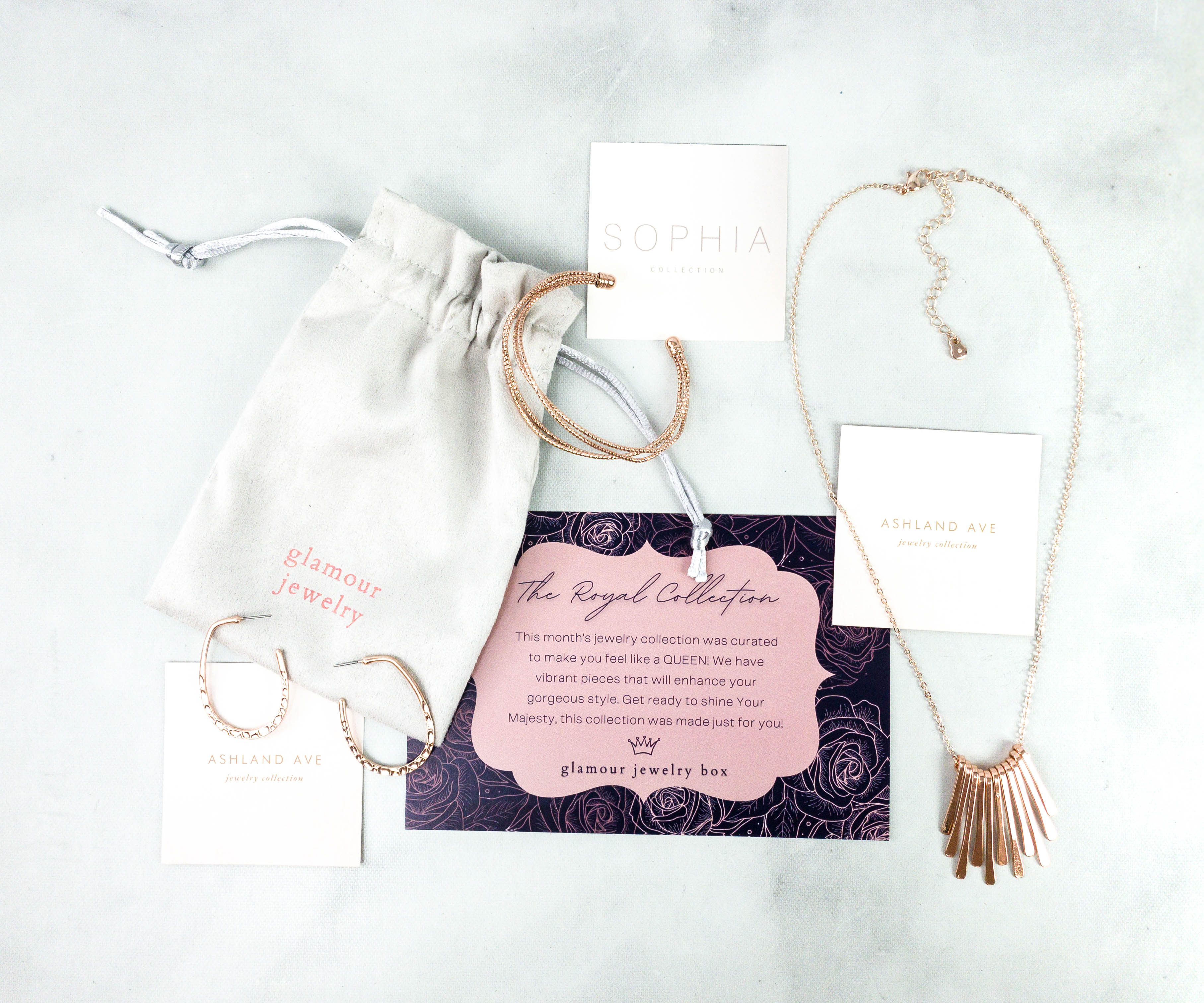 Everything I received this month!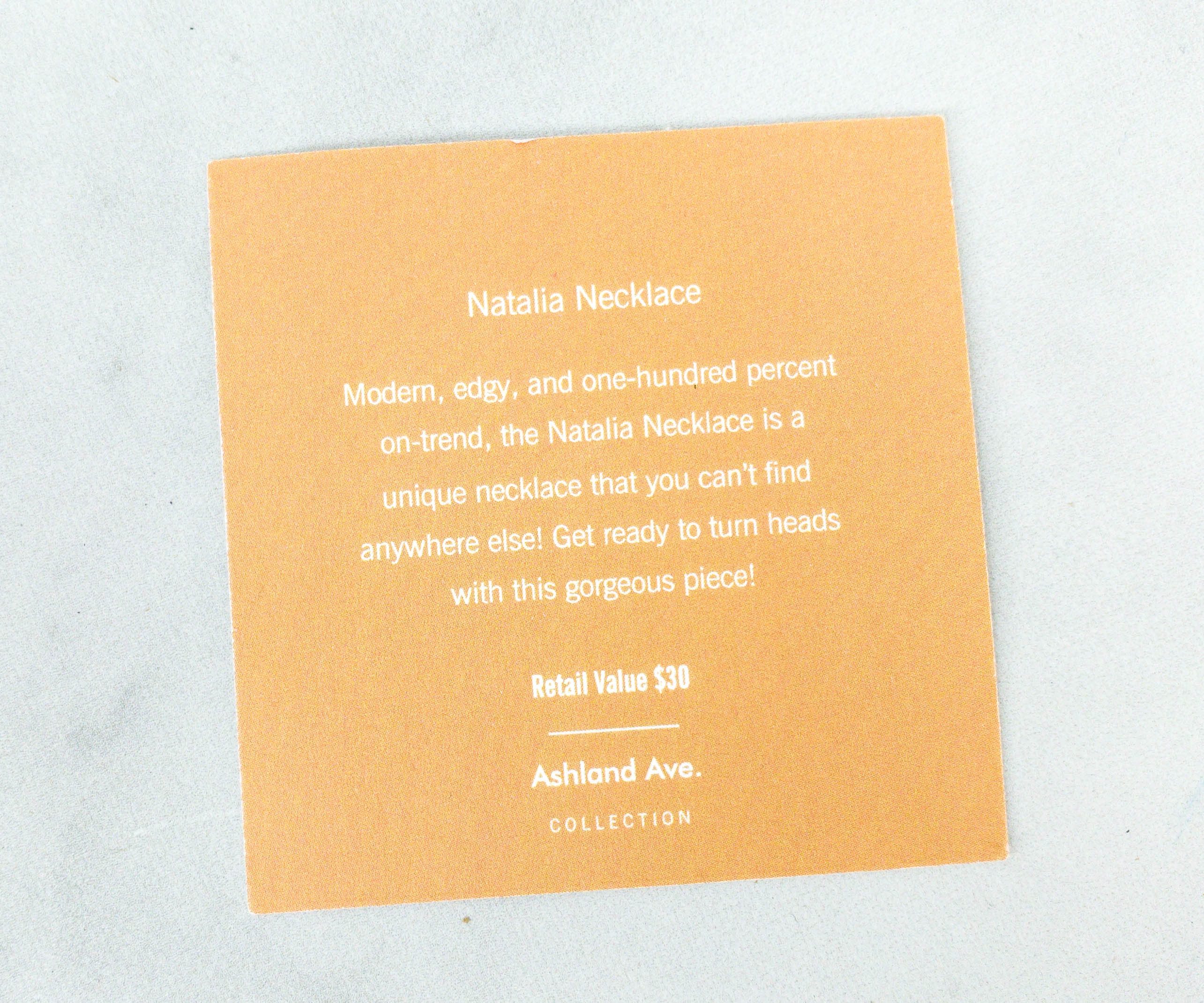 Ashland Ave. Natalia Necklace ($30)
Modern, edgy, and one-hundred percent on-trend, the Natalia necklace is a unique necklace you can't find anywhere else! Get ready to turn heads with this gorgeous piece!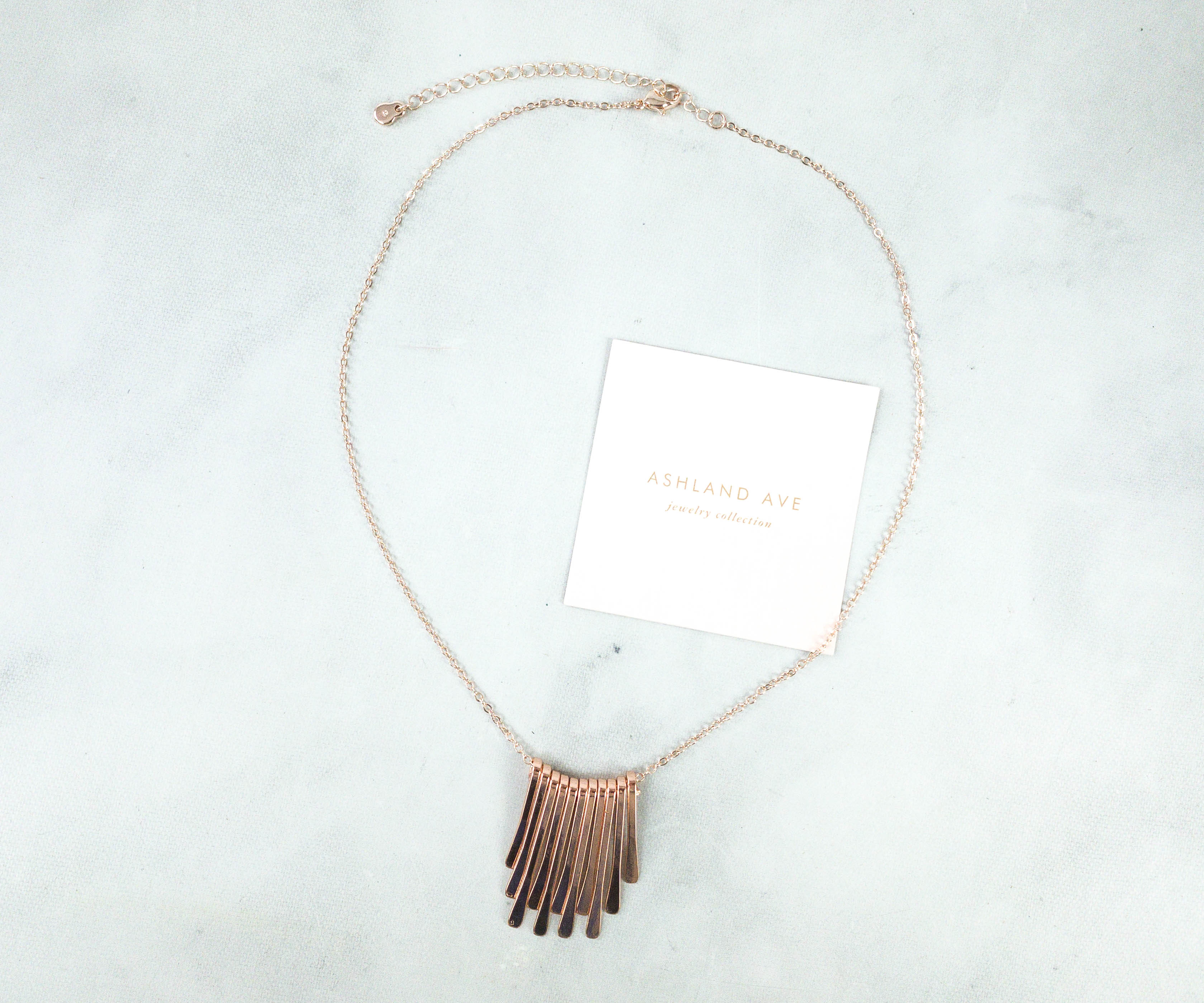 It's a rose gold necklace and I think it's glamorous and edgy at the same time!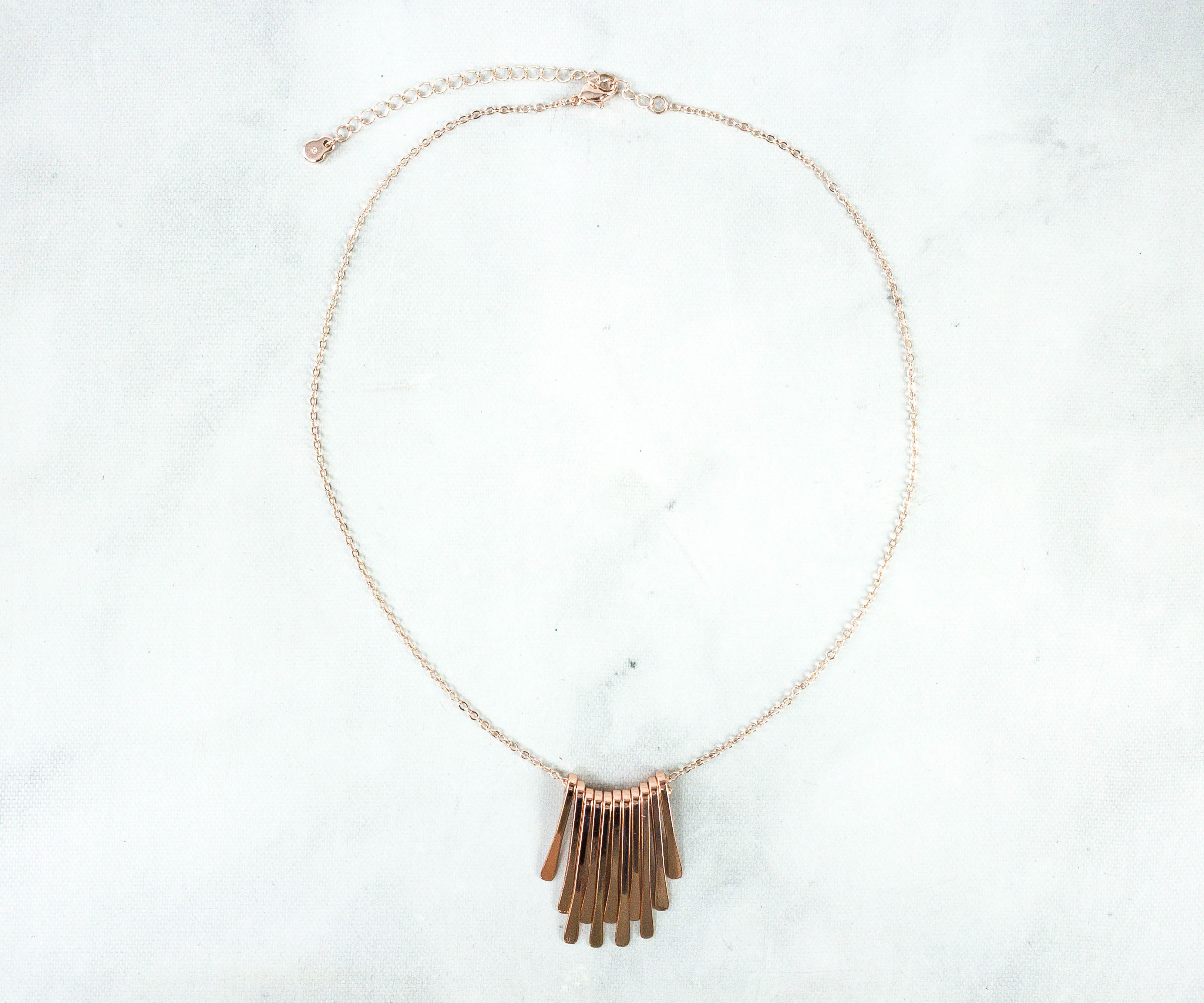 It features a delicate chain that holds the main pendant together.
The chain has a built-in extender so you can adjust the way you wear this necklace and possibly layer it with other items, depending on your style preference.
I like the chunky pendant that is balanced out by the soft chain. This is definitely a statement piece, something that can be worn alone yet will spark a conversation.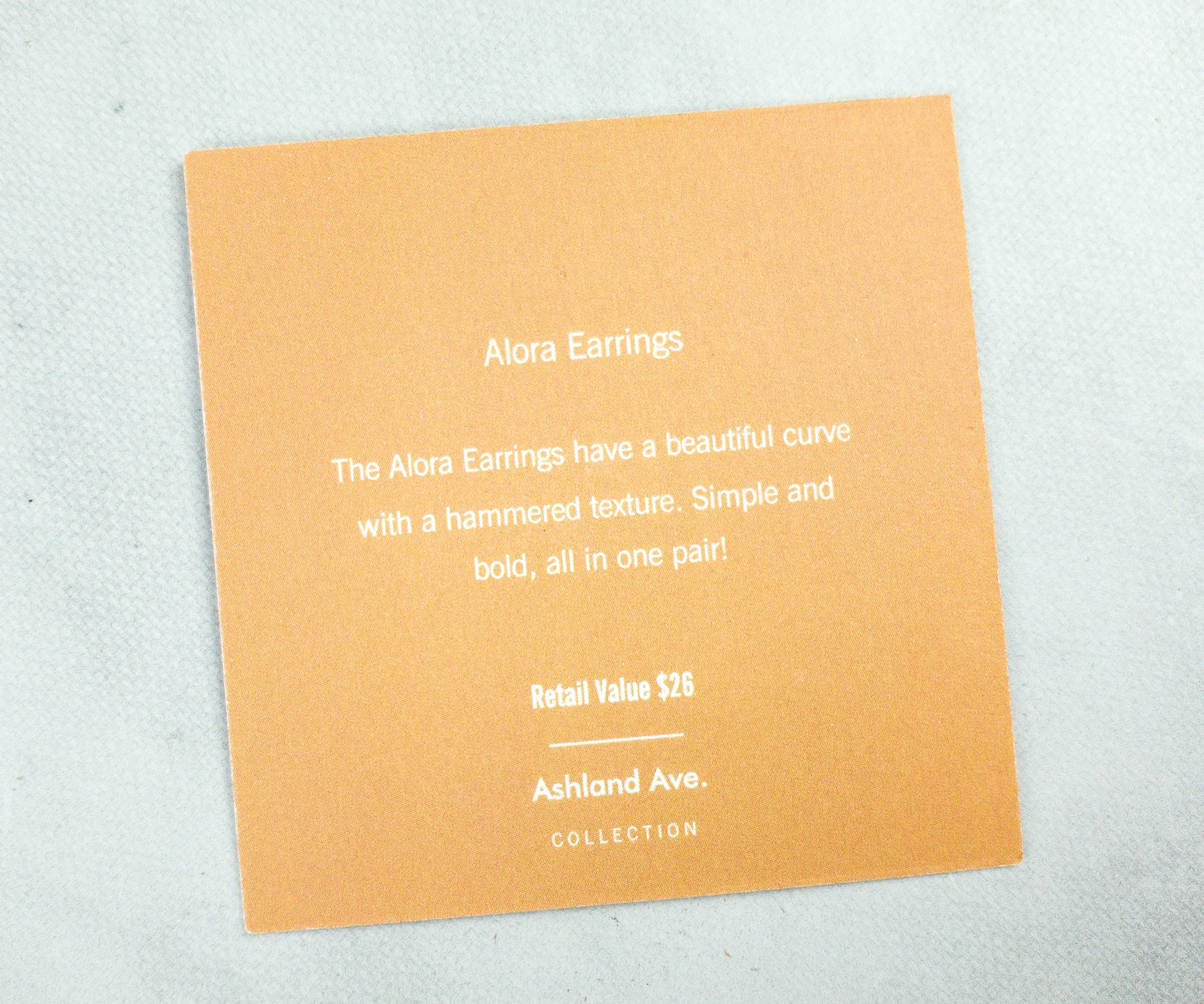 Ashland Ave. Alora Earrings ($26)
The Alora Earrings have a beautiful curve with a hammered texture. Simple and bold, all in one pair!
These earrings are right up my alley! It's simple and easy to wear, yet it has its own charm and personality.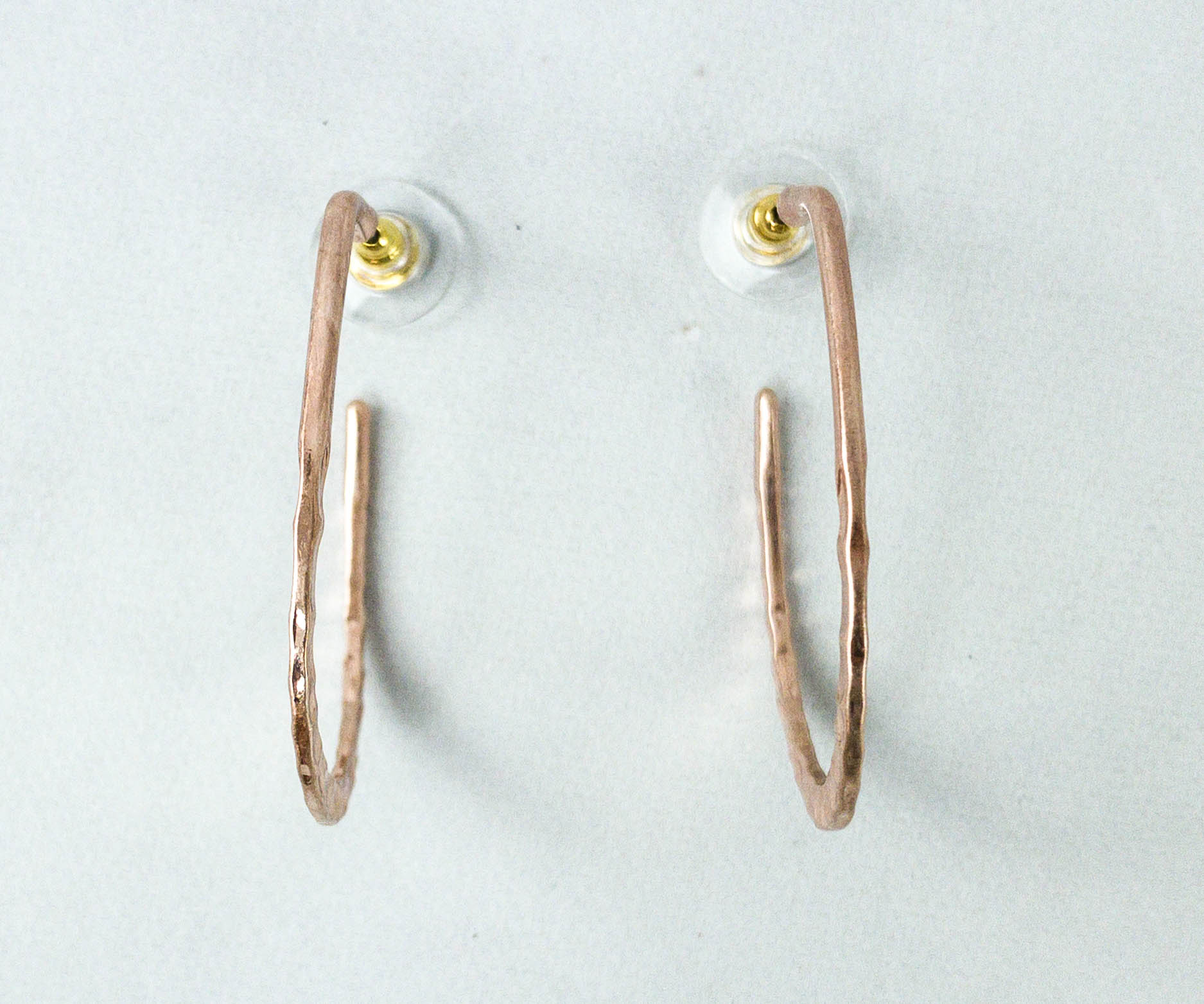 From this angle, you'll see the effects of the hammered texture on each side of the earrings. It looks stunning!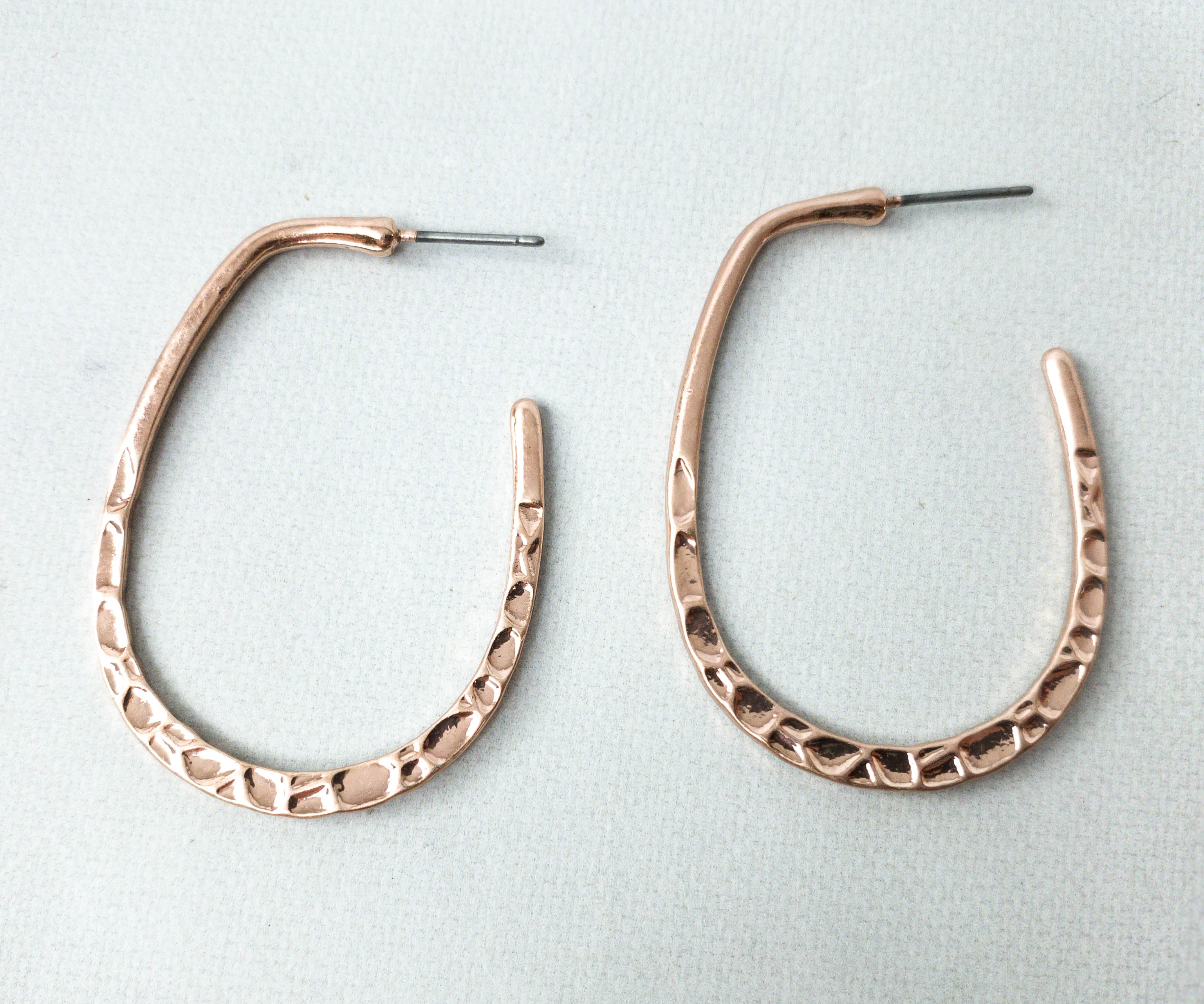 Upon closer look on the sides, you will see the uneven pattern which adds more character to the piece. I also like that this pair is lightweight so they don't wear out my earlobes after wearing them all day!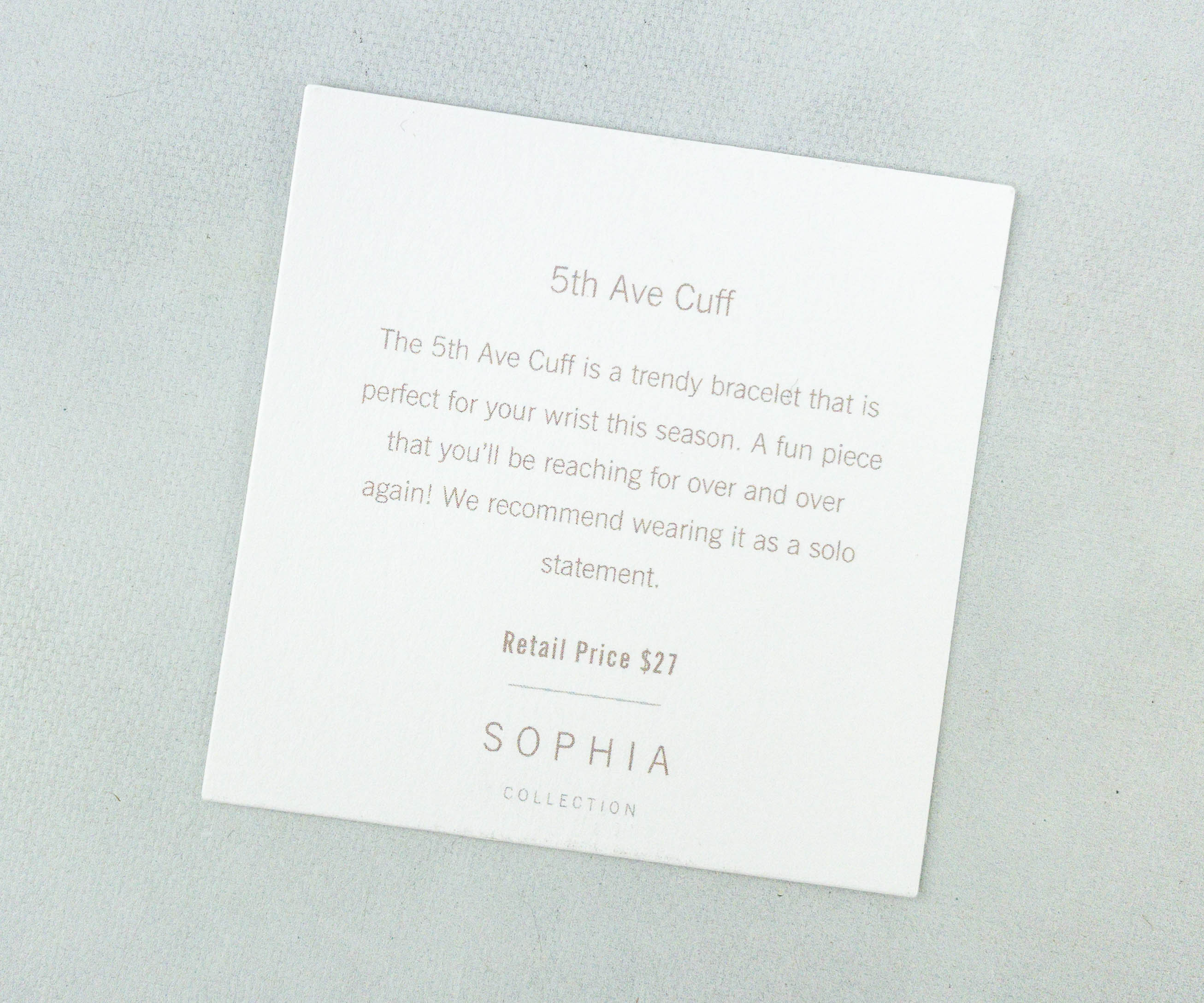 Sophia 5th Ave Cuff ($27)
The 5th Ave Cuff is a trendy bracelet that is perfect for your wrist this season. A fun piece that you'll be reaching for over and over again! We recommend wearing it as a solo statement.
Cuffs are always easy to wear and they pair with just about anything. Slip it on and you're done! It's an easy way to style your outfit and make it look more fabulous with just little effort!
This piece has round ends that hold four interconnected layers that make up the cuff.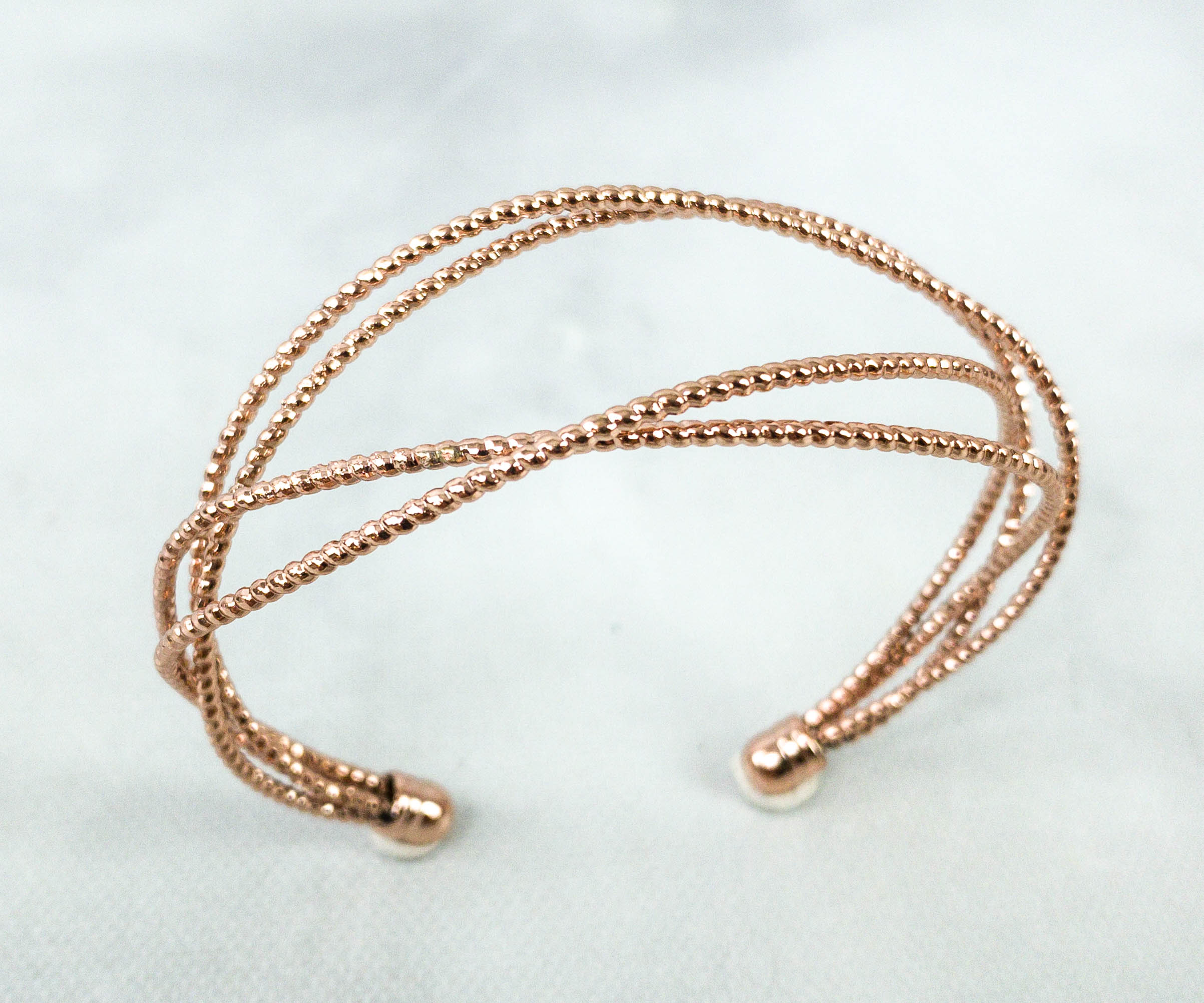 Each layer has a twisted texture that makes the piece unique!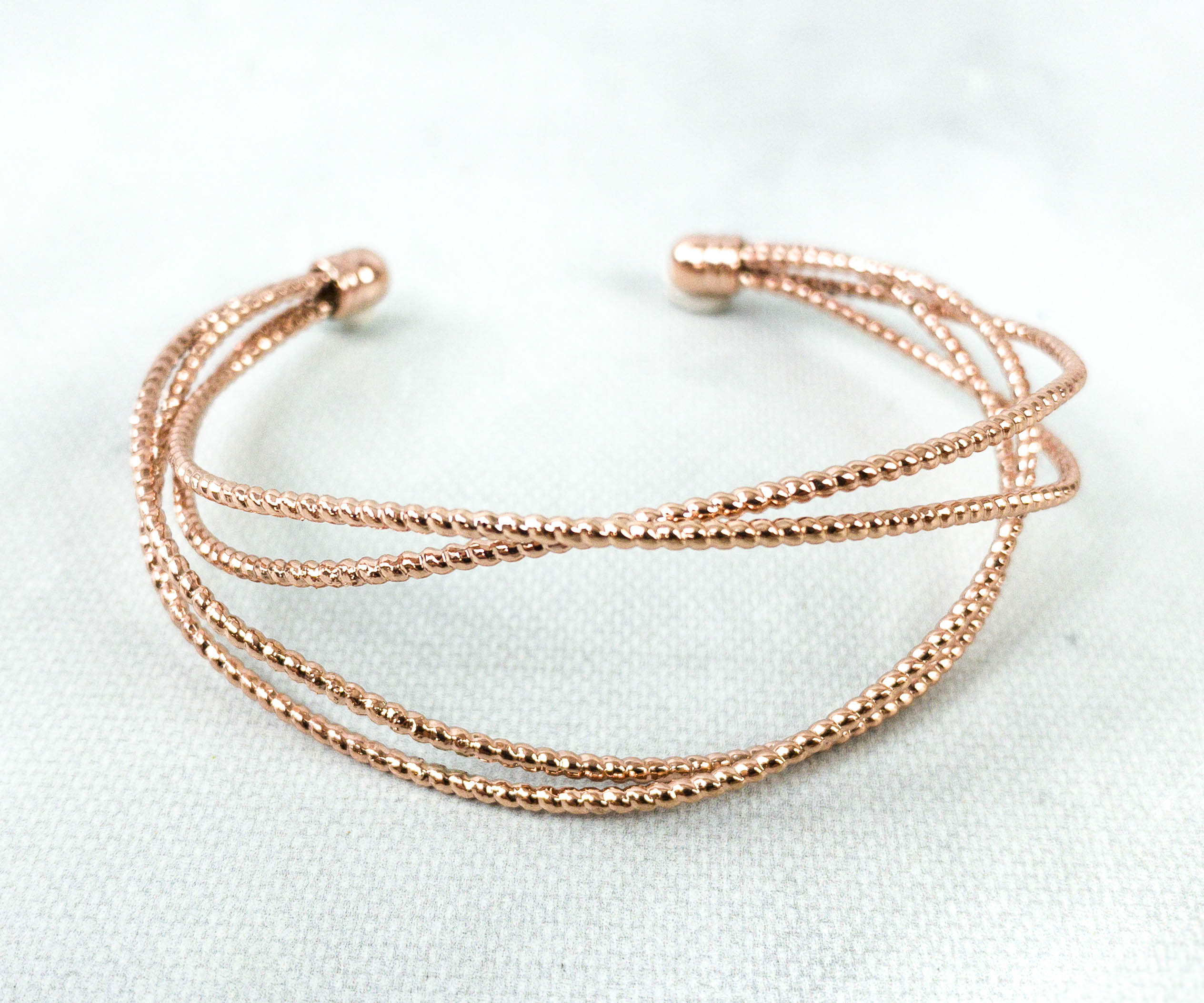 I can see this paired with bracelets in a similar color for a chunky arm candy but I also think this will look great when worn alone as it is a statement piece in and off of itself!
I received another gorgeous jewelry ensemble in this month's Glamour Jewelry Box! It includes a necklace, a pair of earrings, and a bangle. They are in rose gold and I liked every single one of them but if I have to choose a favorite piece, it would have to be the earrings. I love how simple and delicate they are yet, upon closer look, they actually have that edgy vibe because of their rugged details. So far this subscription has never disappointed with their monthly jewelry curations. It's a great way of getting new pieces to pair with casual or even work outfits, and even for styling yourself for online meetings and presentations!
Have you tried Glamour Jewelry Box yet? What do you think of this month's box?