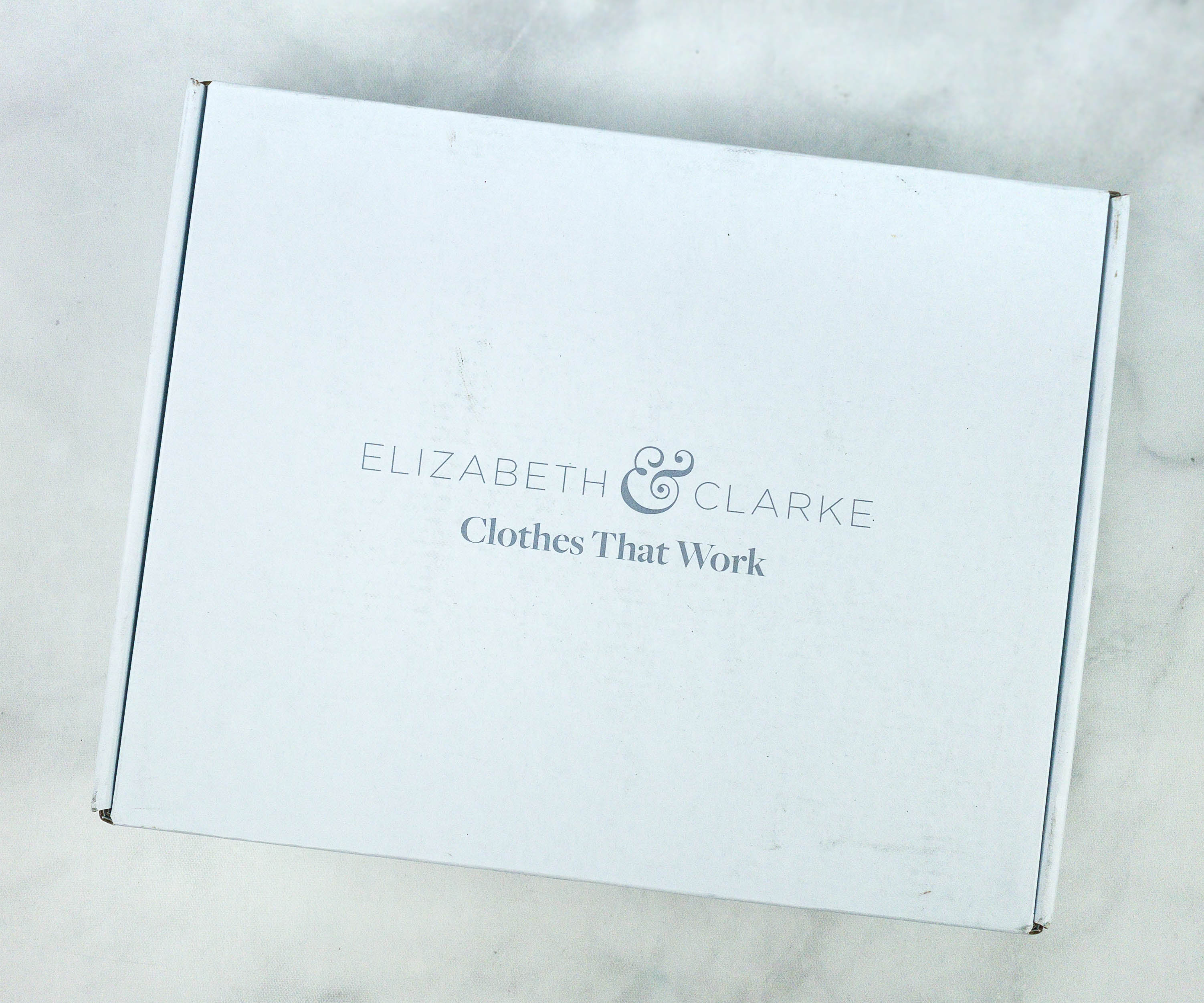 Elizabeth & Clarke is a premium quarterly clothing subscription box for women. They send versatile and beautiful pieces, like blouses, shirts, and other kinds of tops. Each quarter you can preview the new seasonal styles and select which ones you'd like or pick from their standard collection.
DEAL: Save 10% on your first box with coupon code CHELLO10.
When you subscribe, select 1, 2, or 3 shirts from the seasonal or Unstainable collection. They are top quality shirts designed with fashion, ability to style, and ease of care in mind. The prices are $60 for one shirt, $100 for two shirts, $120 for three shirts – so buy 2 get 1 free!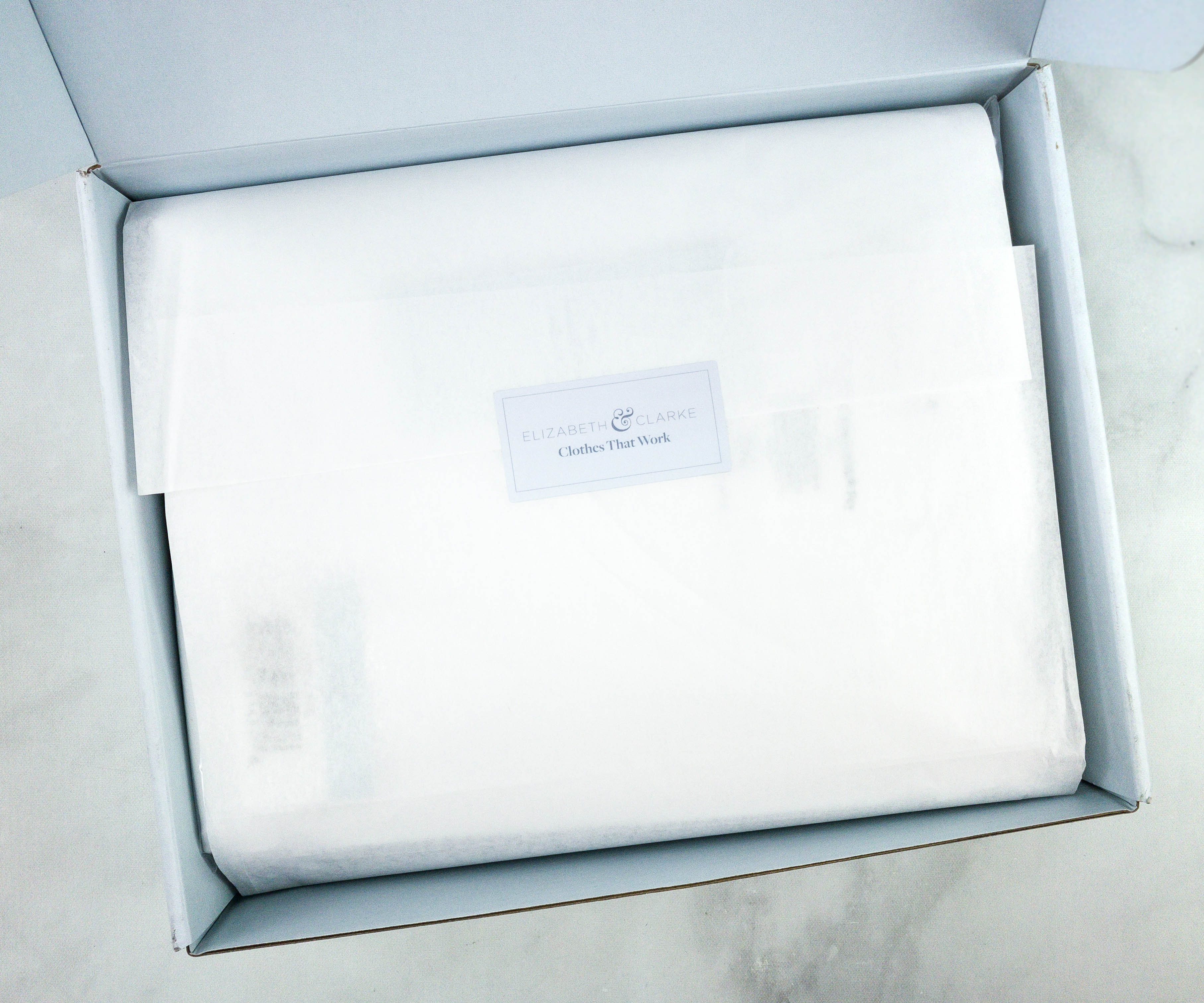 The items were wrapped with tissue paper and sealed with an Elizabeth & Clarke sticker.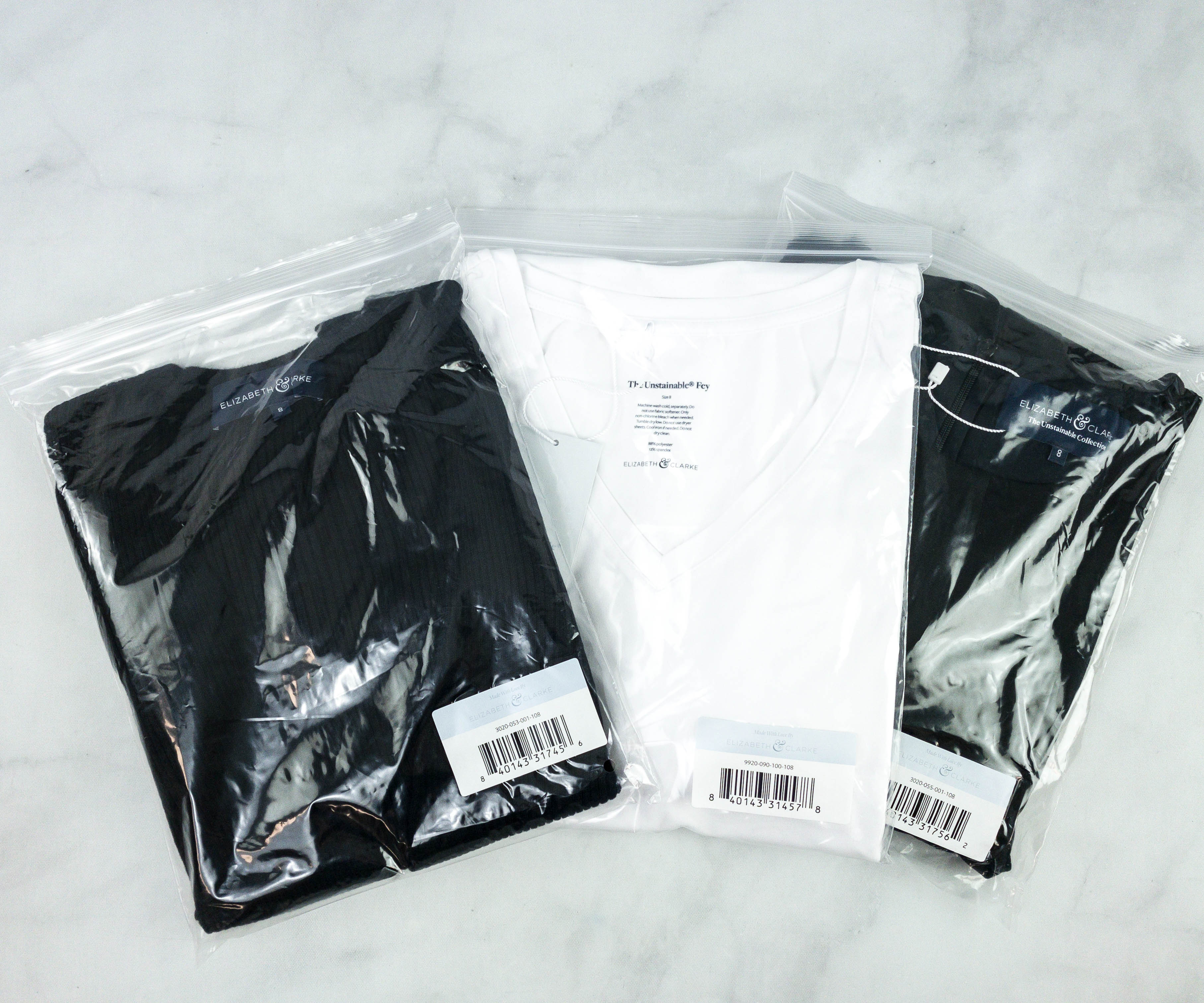 All the items included in the box are also individually wrapped with plastic.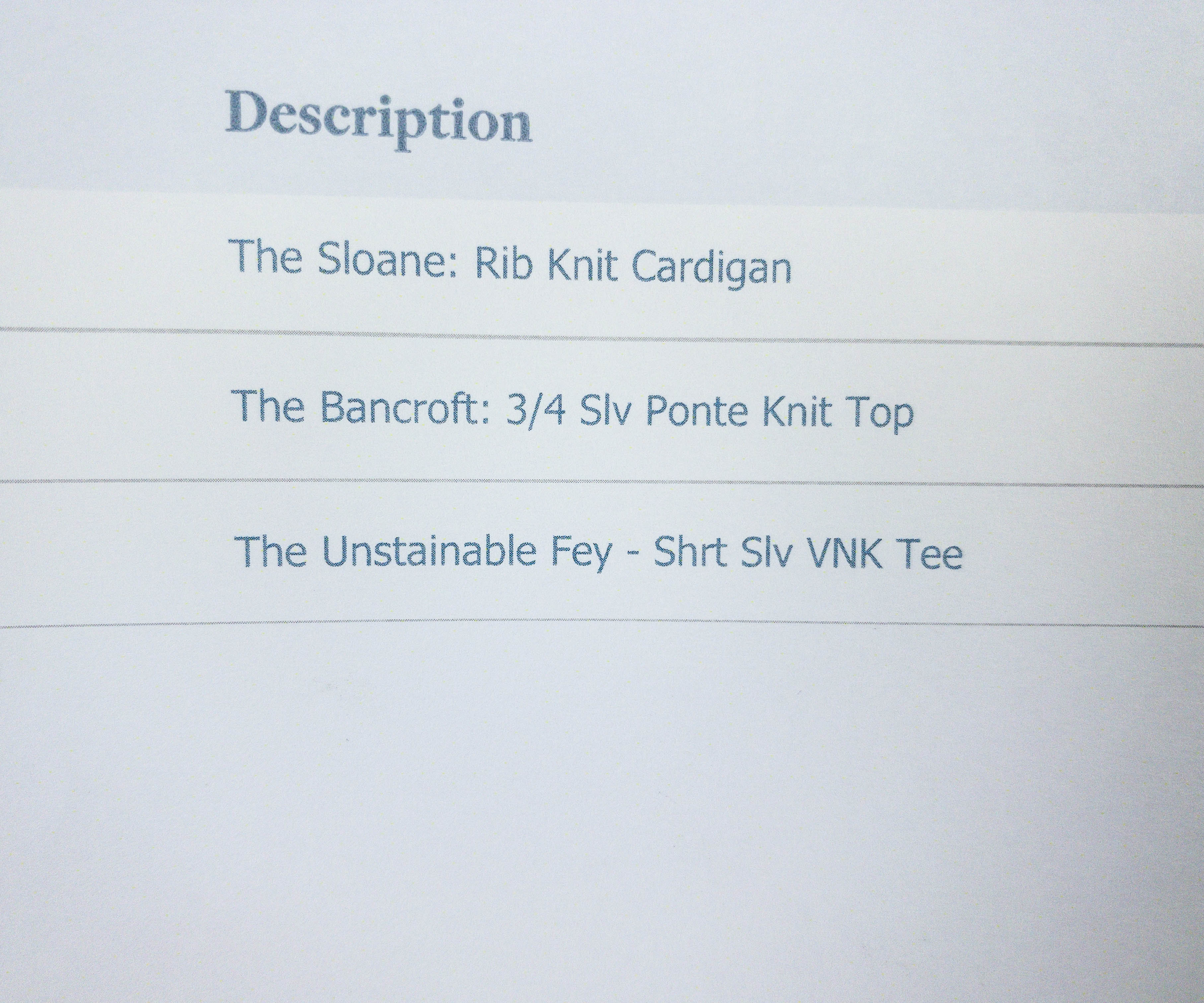 The detailed information of the items I received is written on a leaflet.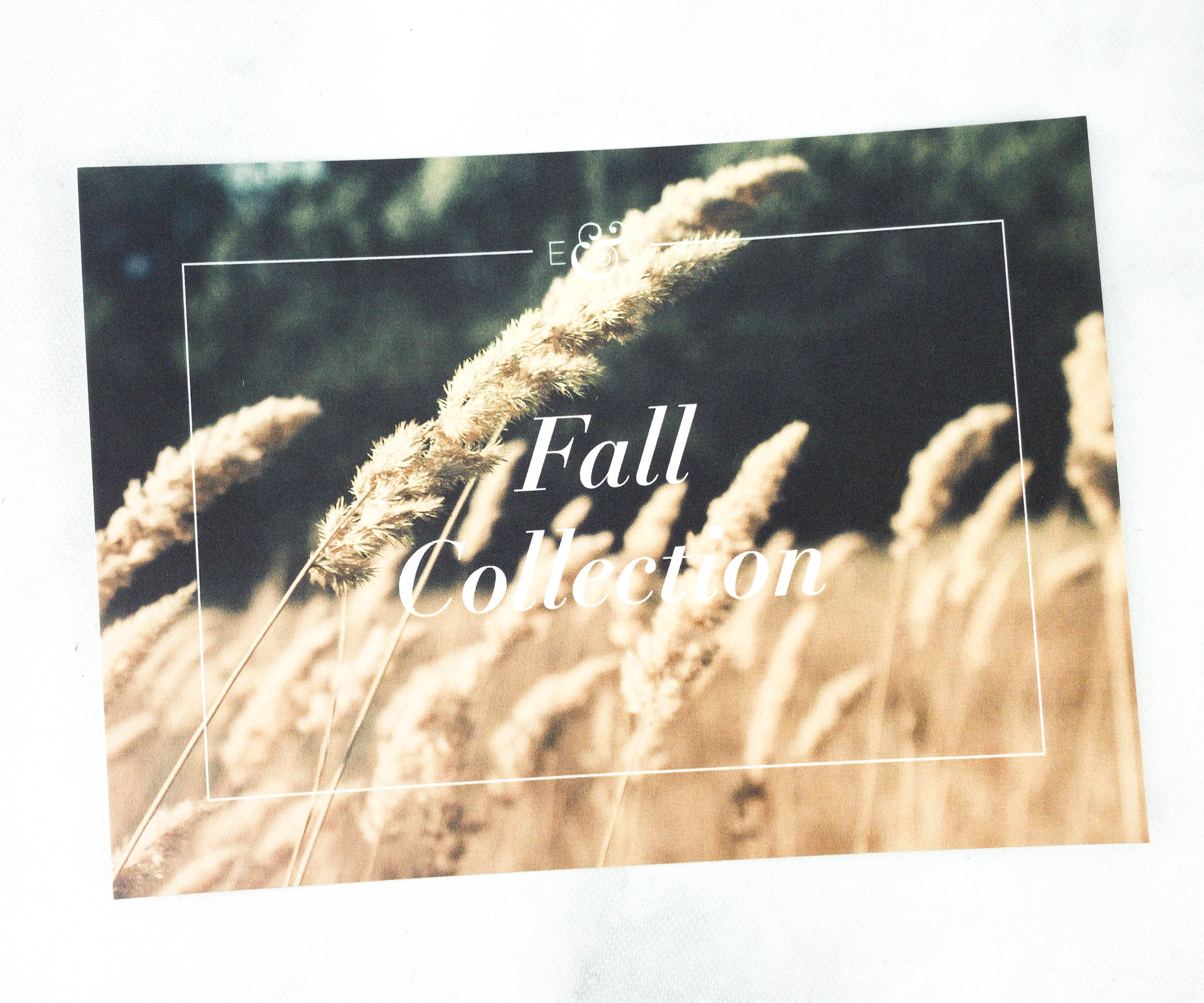 I also received a card featuring the Fall Collection.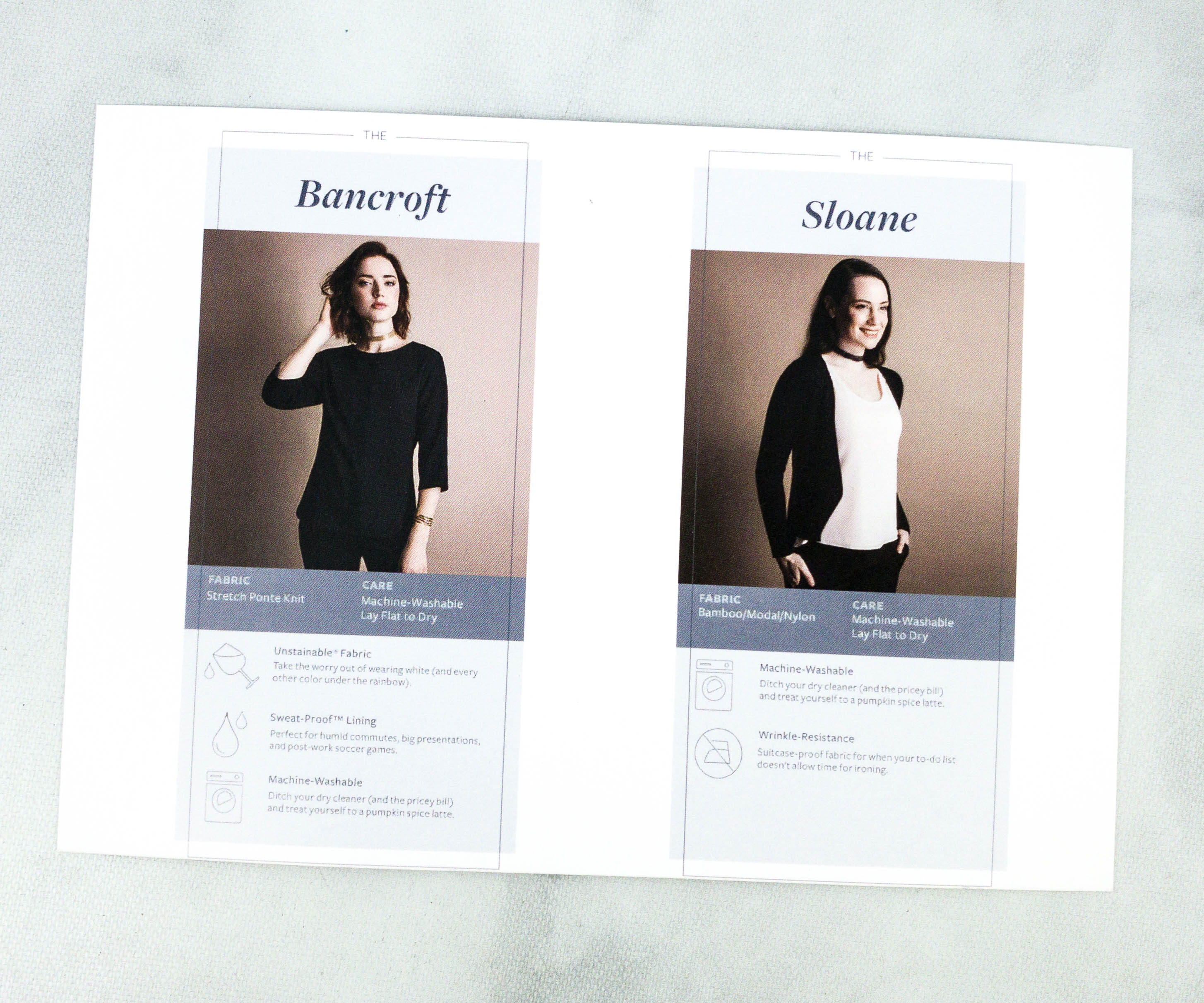 The information card describes each of the seasonal tops, provides the materials/fabric, as well as the laundering details.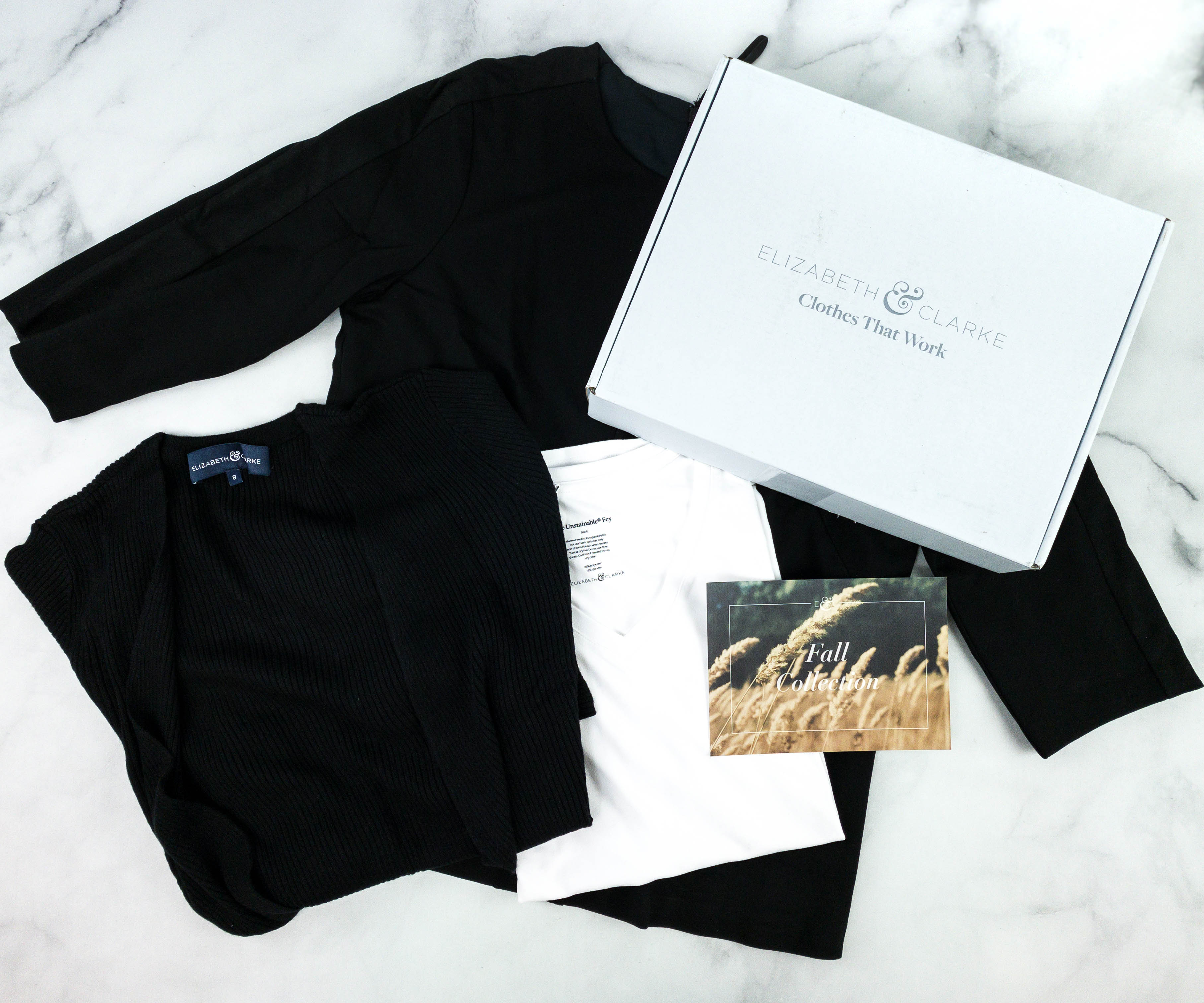 Everything in my box!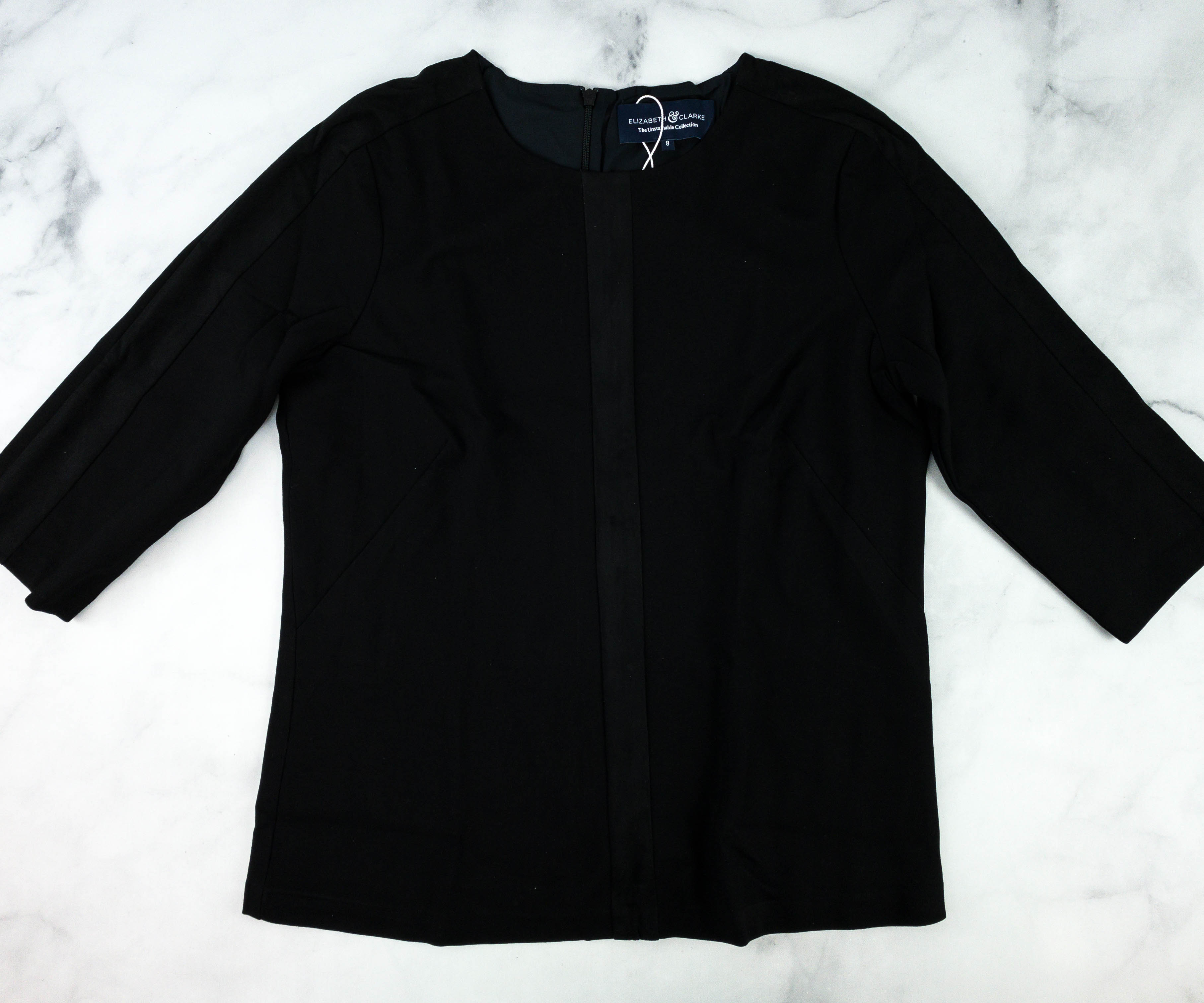 The Unstainable Bancroft. This black top is made of ponte knit fabric which is a combination of rayon, polyester and spandex. It's stretchy yet it's still comfortable on the skin.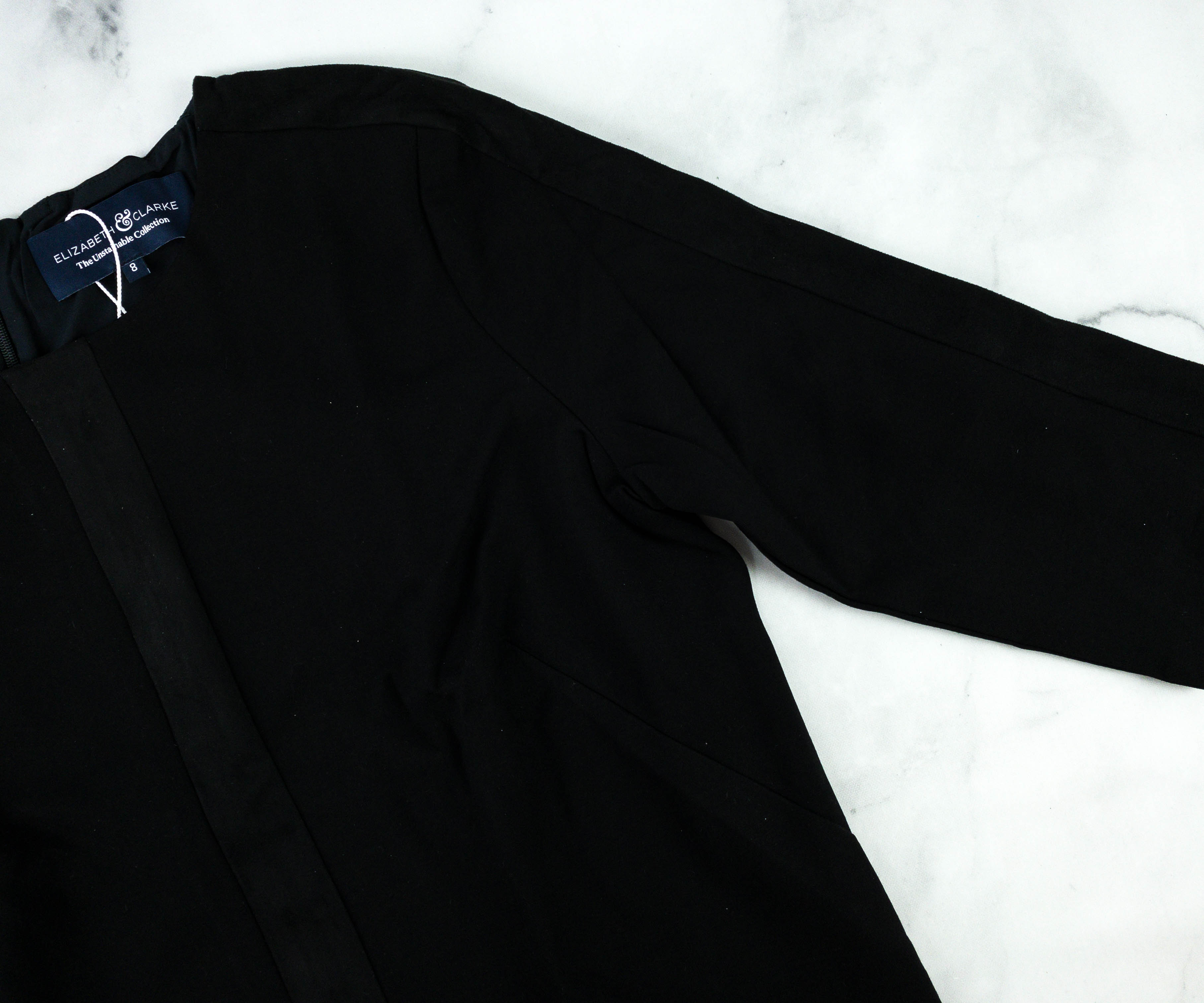 I like that it came in black because it can easily be paired with any bottom that I already own. It's also very easy to accessorize!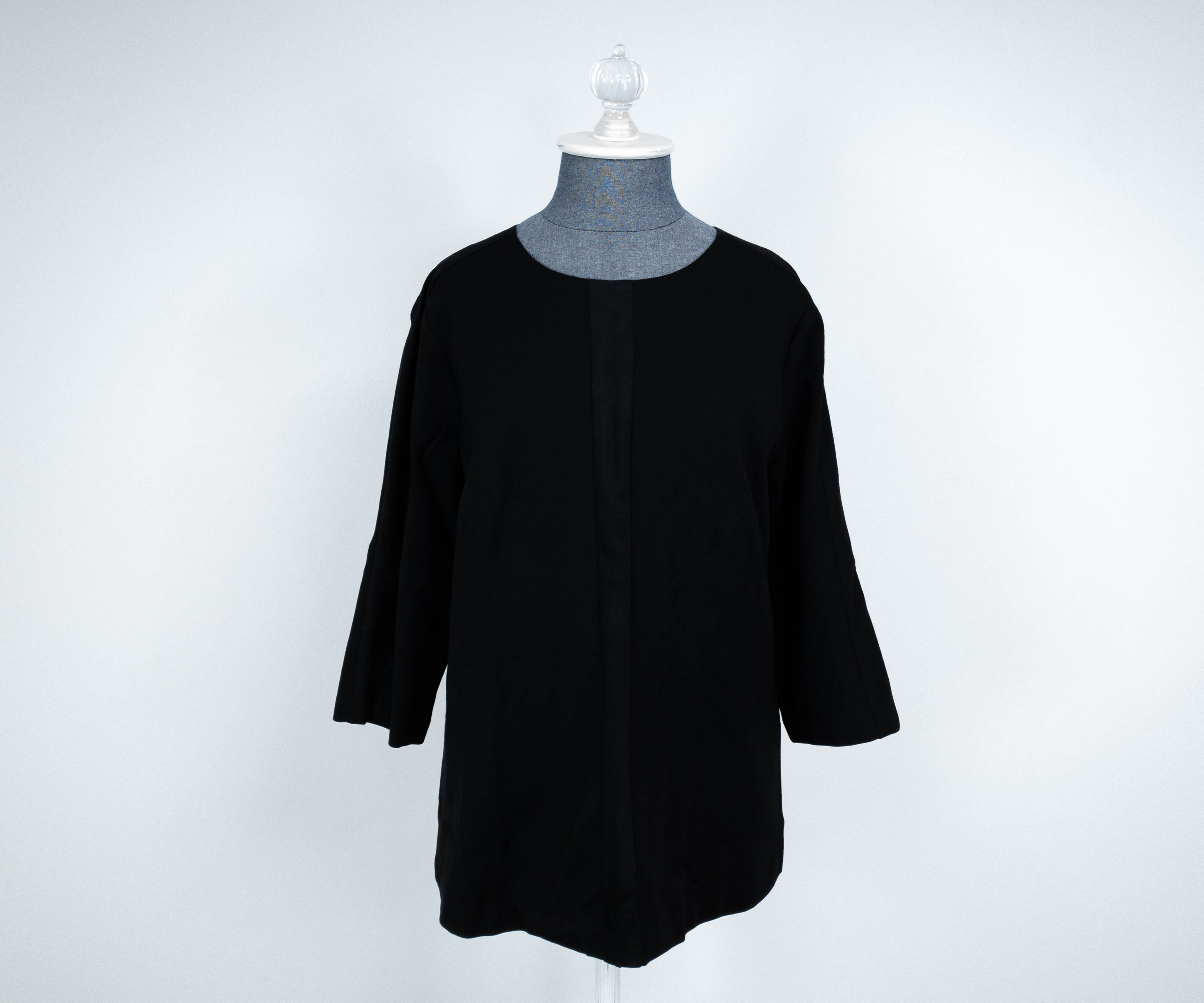 It has a round neckline, plus a loose fit which is very easy to move around in.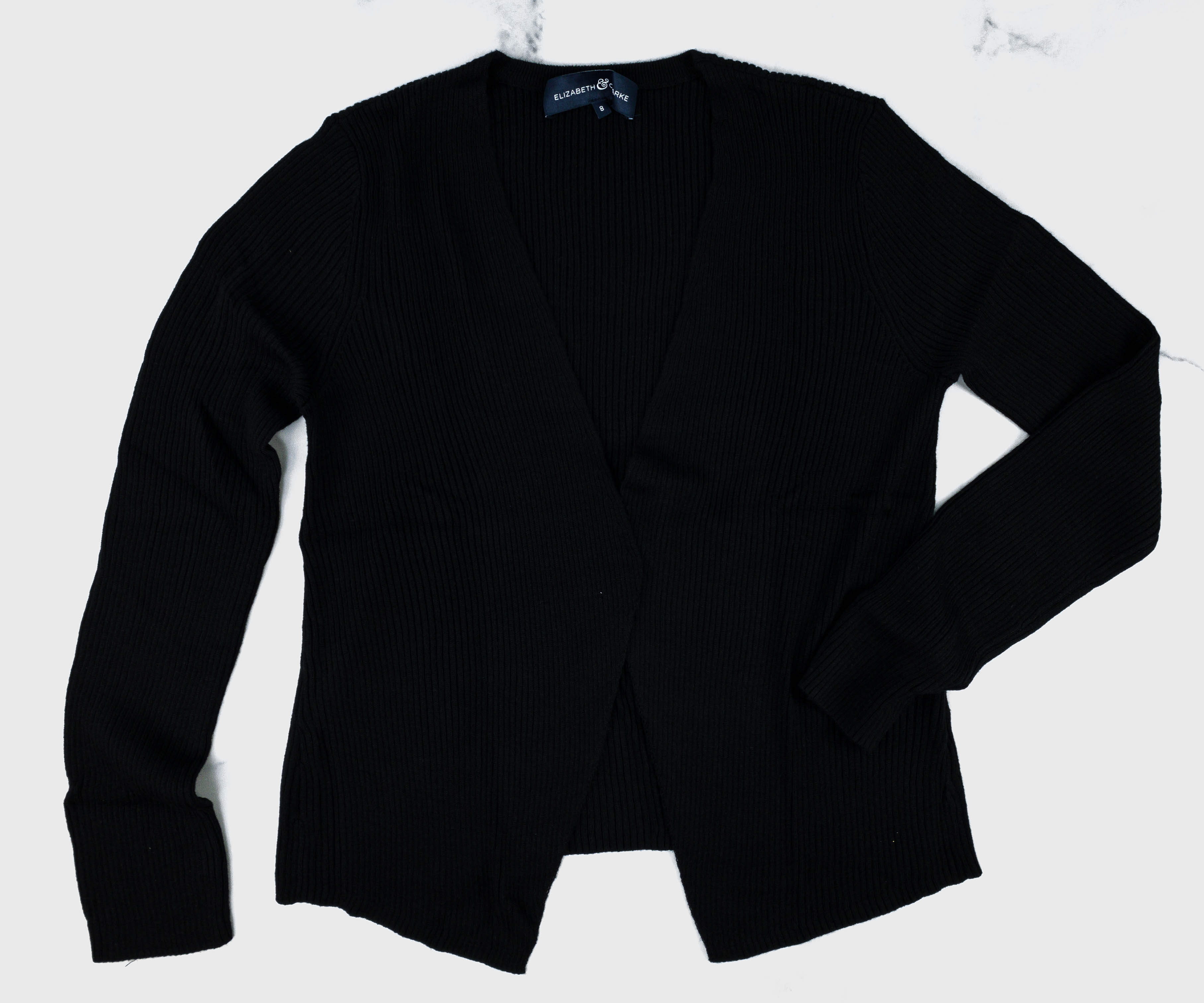 The Sloane. Here's a two-piece set that I can wear together or pair with other items in my closet!
The first piece is a black cardigan. I like the fabric because it's soft and breathable.
It can be worn in a couple of different ways. You can wear it unbuttoned or buttoned and it still looks good. It also goes well with the shirt it came with or with other tops, the choice is all yours.
The second piece is a plain white v-neck top.
This piece has an angled hemline for an extra flair!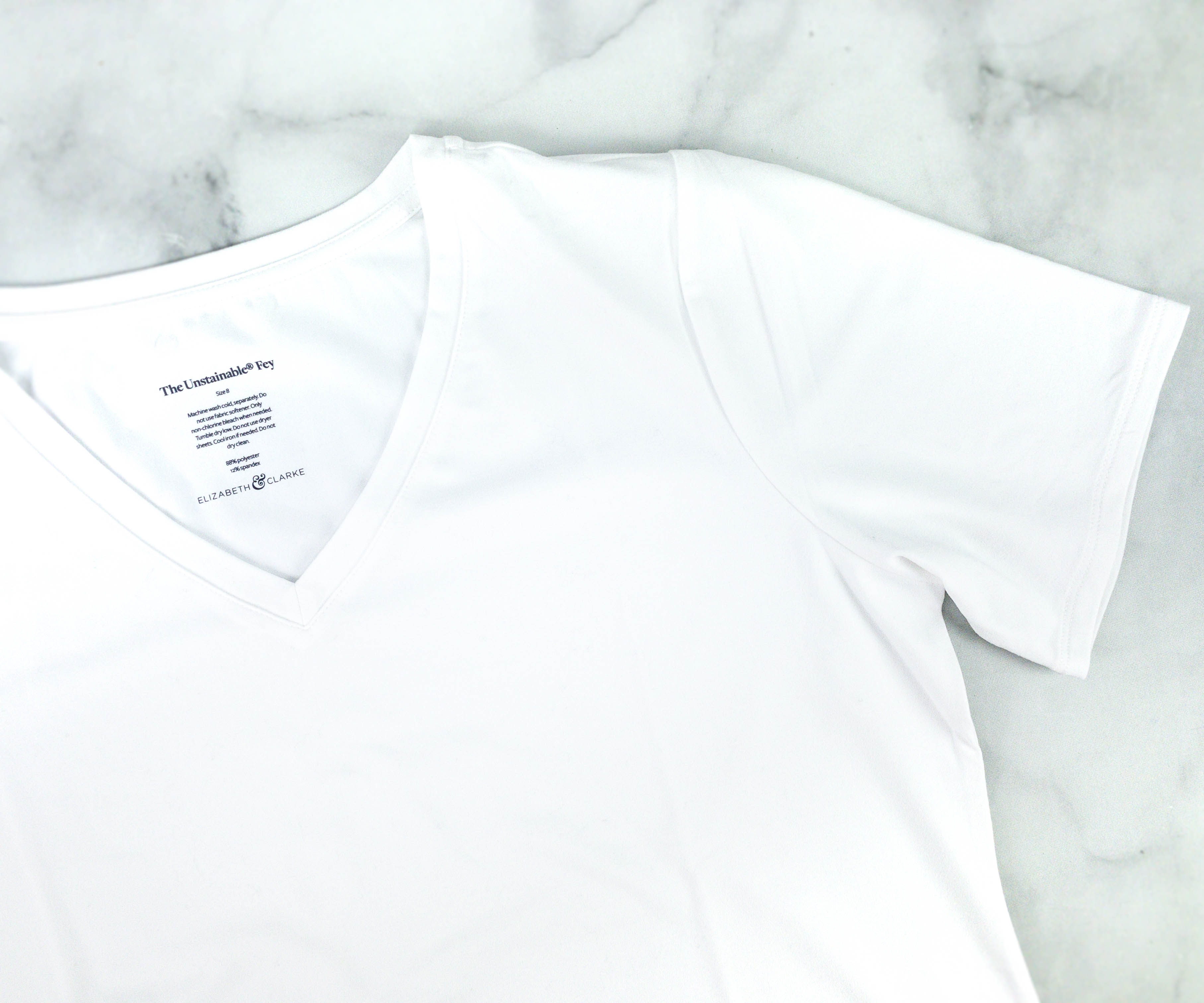 I like how soft and comfortable the fabric is.
This also has a slightly loose fit, just enough for me to be comfortable while wearing it. Pair it with slacks and you're all set! It will also work with jeans for a casual day.
I love all the basic clothing pieces in this quarter's Elizabeth & Clarke box! They are classy and versatile outfit options for working women and they are also great for just about anyone who just wants simple yet sophisticated pieces for their wardrobe. Using the right accessories, you can easily elevate these pieces as well. I've always received top-quality pieces from this clothing subscription and they never disappoint, plus this quarter had a great WFH vibe!
What do you think of the Fall Box?