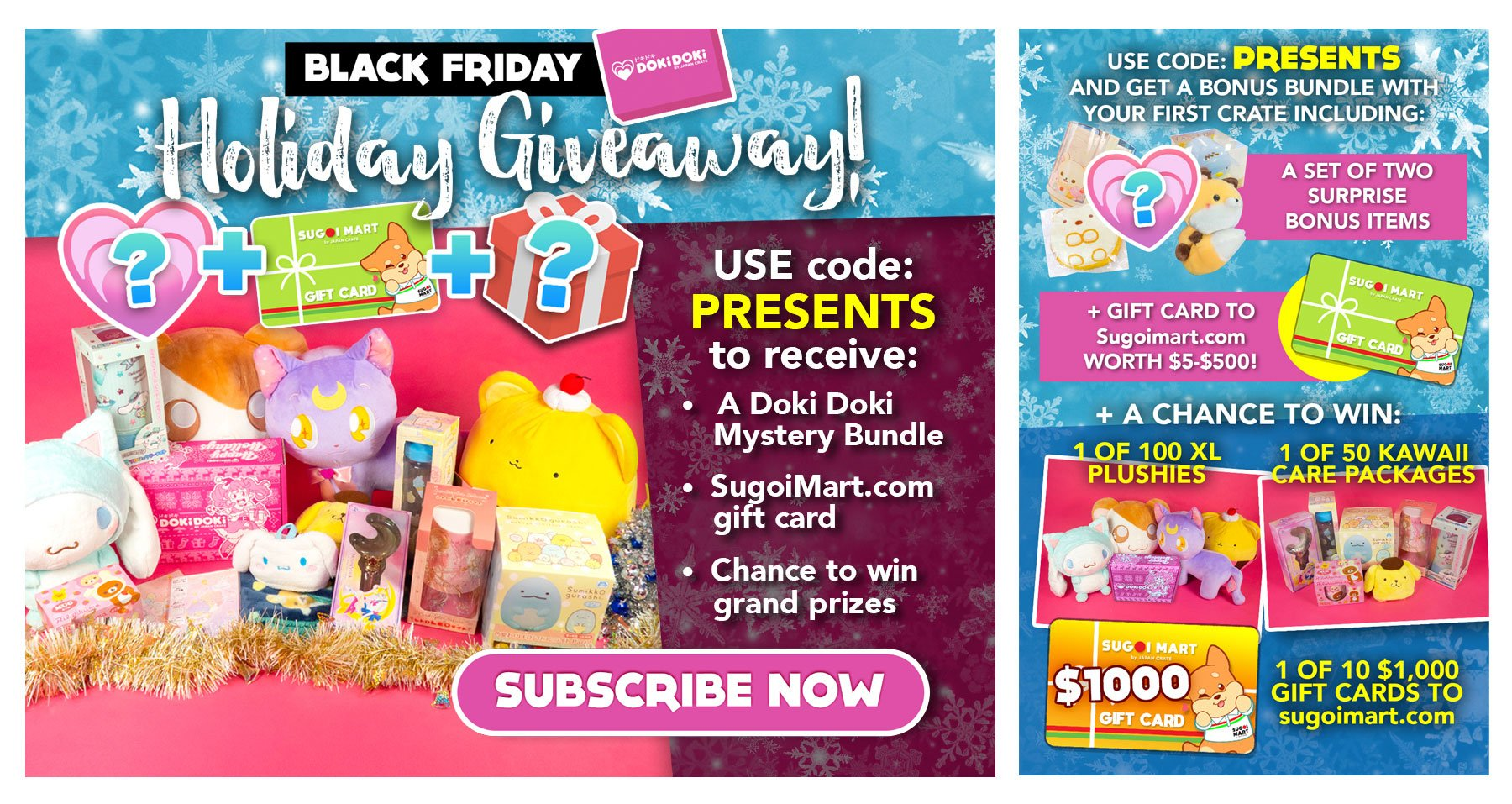 Doki Doki Crate's Black Friday Sale starts early!
Get a FREE Doki Doki Mystery Bundle, a Sugoi Mart Gift Card (worth $5-$500), and a change to win an XL Plushie OR a Kawaii Care Package OR a $1000 Sugoi Mart Gift Card when you subscribe! Just use this link and use the coupon code PRESENTS at checkout.
Get FREE Bonus gifts at Doki Doki Crate!
Check out our Doki Doki Crate reviews to find out more about this kawaii subscription!
Doki Doki Crate has released spoilers for December 2020! The theme is COZY CHRISTMAS! 
Get the coziest and cutest crate straight from Japan for you or as the perfect gift for your loved ones this holiday season!   Check out what we got in store for December's Doki Doki Crate! 
Here are the featured brands: