Beauty Heroes is a healthy beauty discovery service. They send a full-size Hero product in every box, plus a Sidekick trial-size. Sometimes, they send more than one Hero or Sidekick, depending on the featured brand. Boxes are often over $100 in total value. Beauty Heroes members also receive a 15% discount in the Beauty Store, insider exclusives, and early access to new product launches. They currently offer 1-, 3-, 6-, and 12-month membership subscriptions. Here are the prices: 1-month – $58.95 ($58.95/month), 3-months – $137.85 ($45.95/month), 6-months – $251.70 ($41.95/month), 12-months – $479.40 ($39.95/month).
The items came in a simple white box with Beauty Heroes branding.
The box arrived in tip top shape!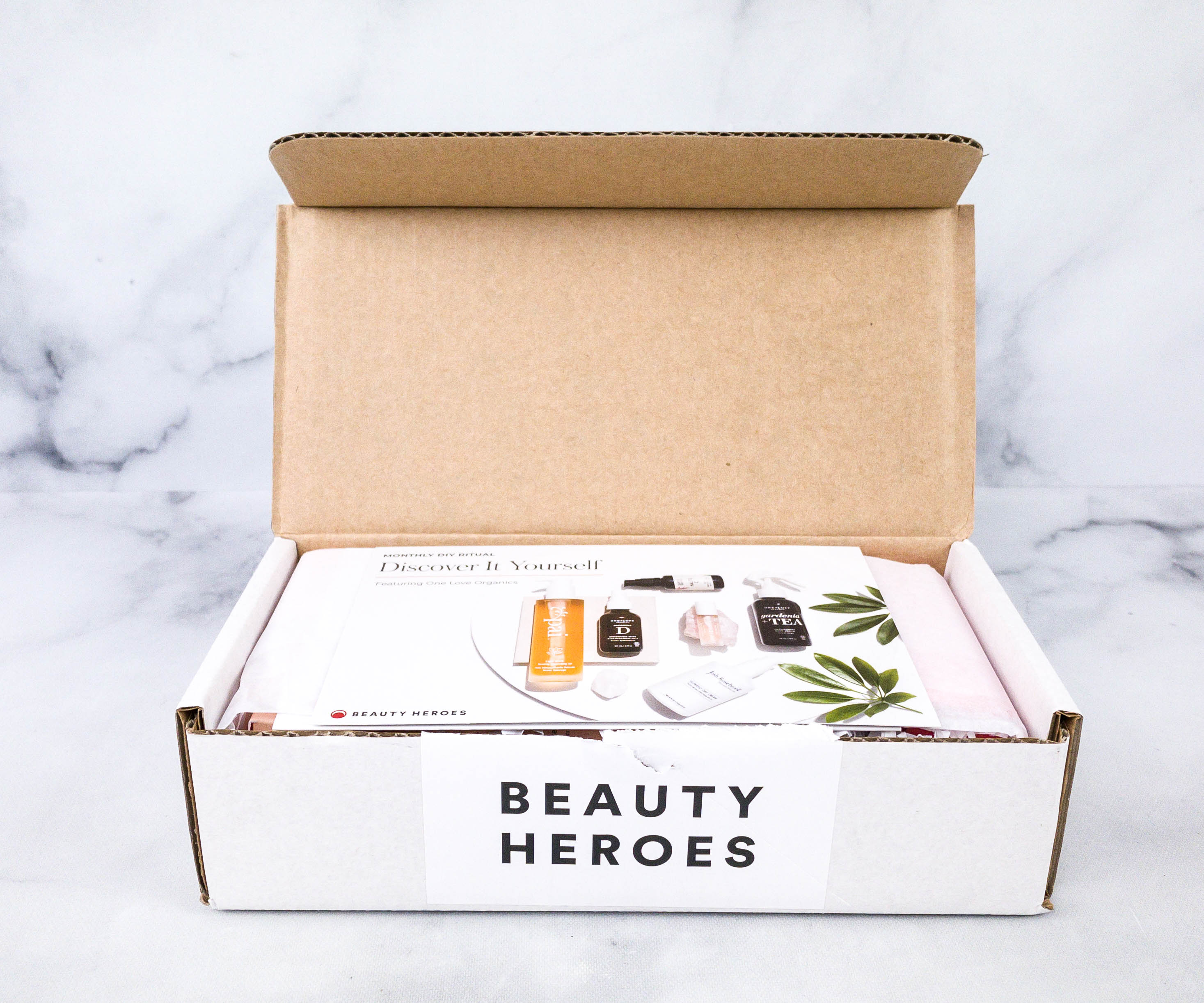 Everything was neatly packed inside.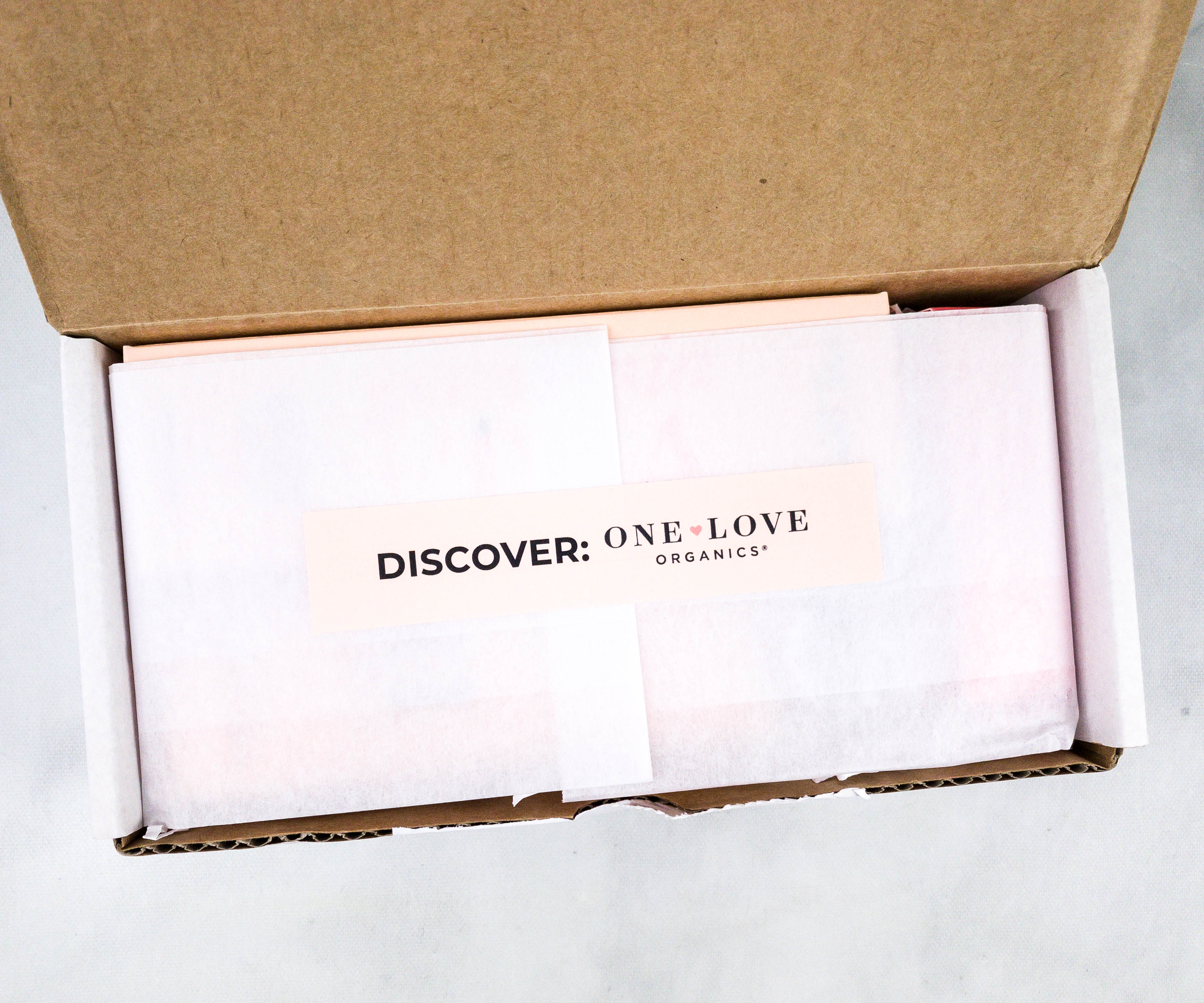 The items were also wrapped in tissue paper, secured with a sticker.
The items came in their original packaging and they were also cushioned with white squiggles.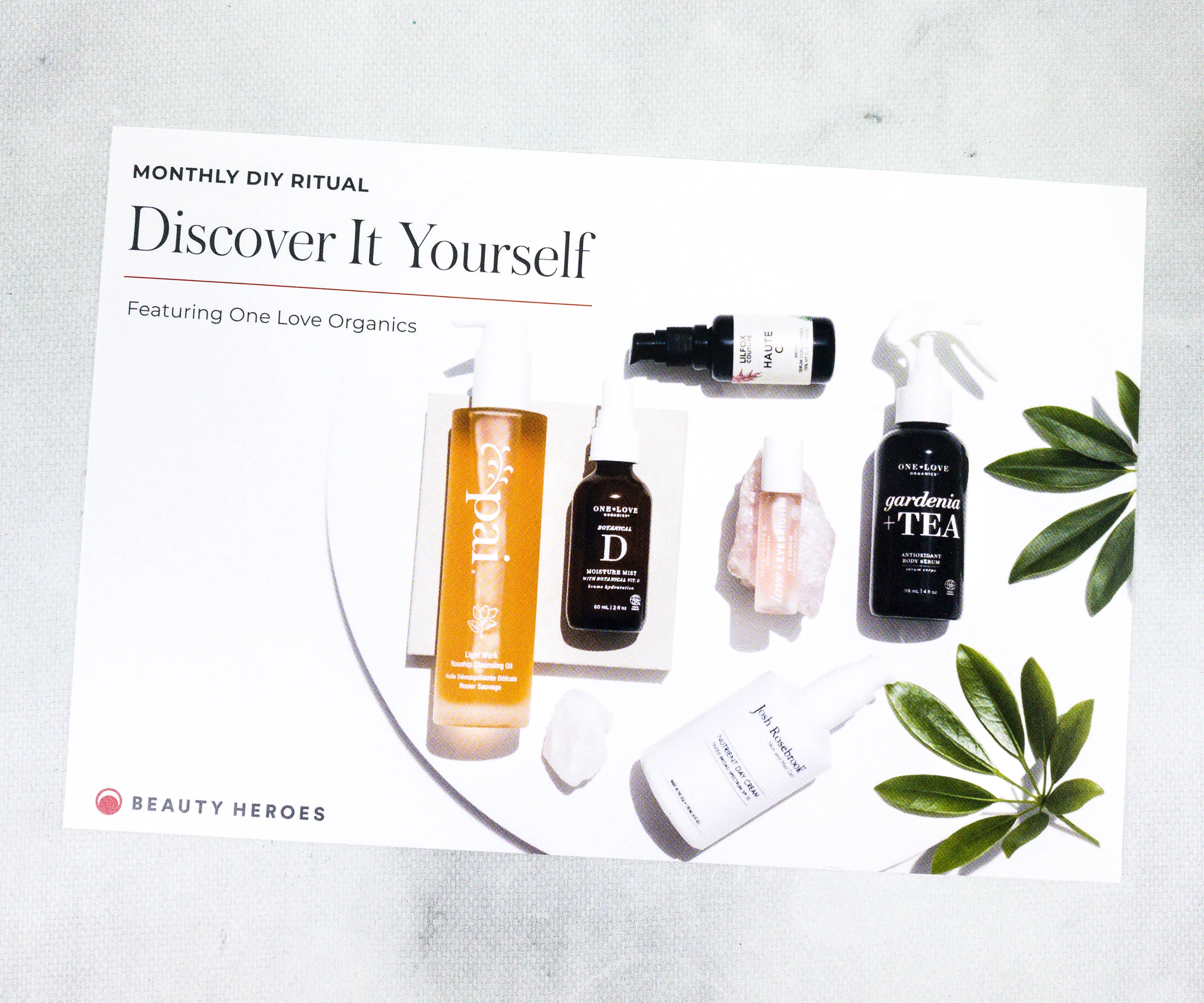 For this month, the featured brand is One Love Organics!
There's a lot to discover about this brand and they are all indicated at the back of the card! Usually, Beauty Heroes incorporates products from previous months to provide updated rituals. Your ritual can change monthly with the seasons and with new products – I absolutely love this feature.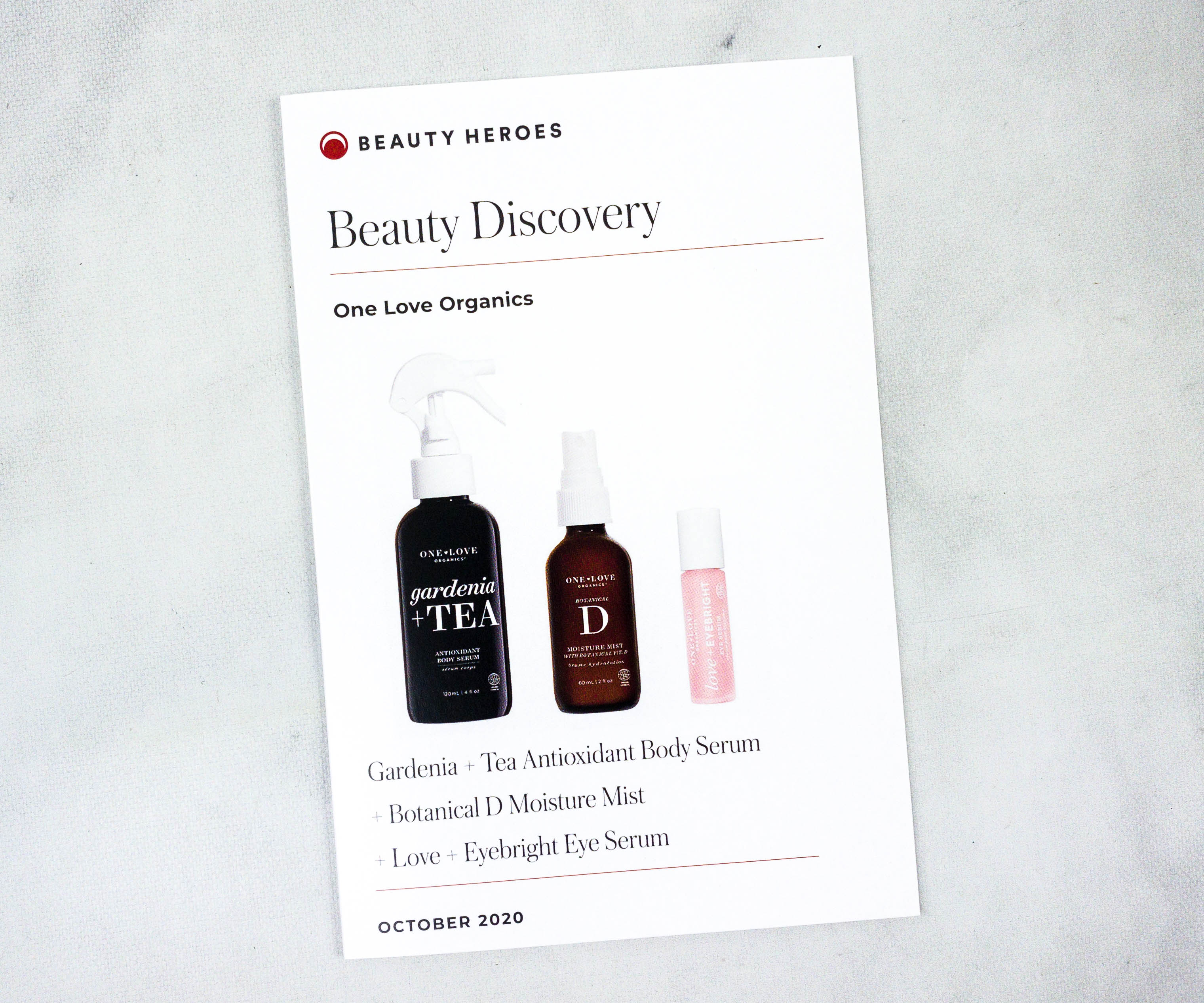 Aside from the card, there's a booklet that tells us more about this month's products and the featured brand.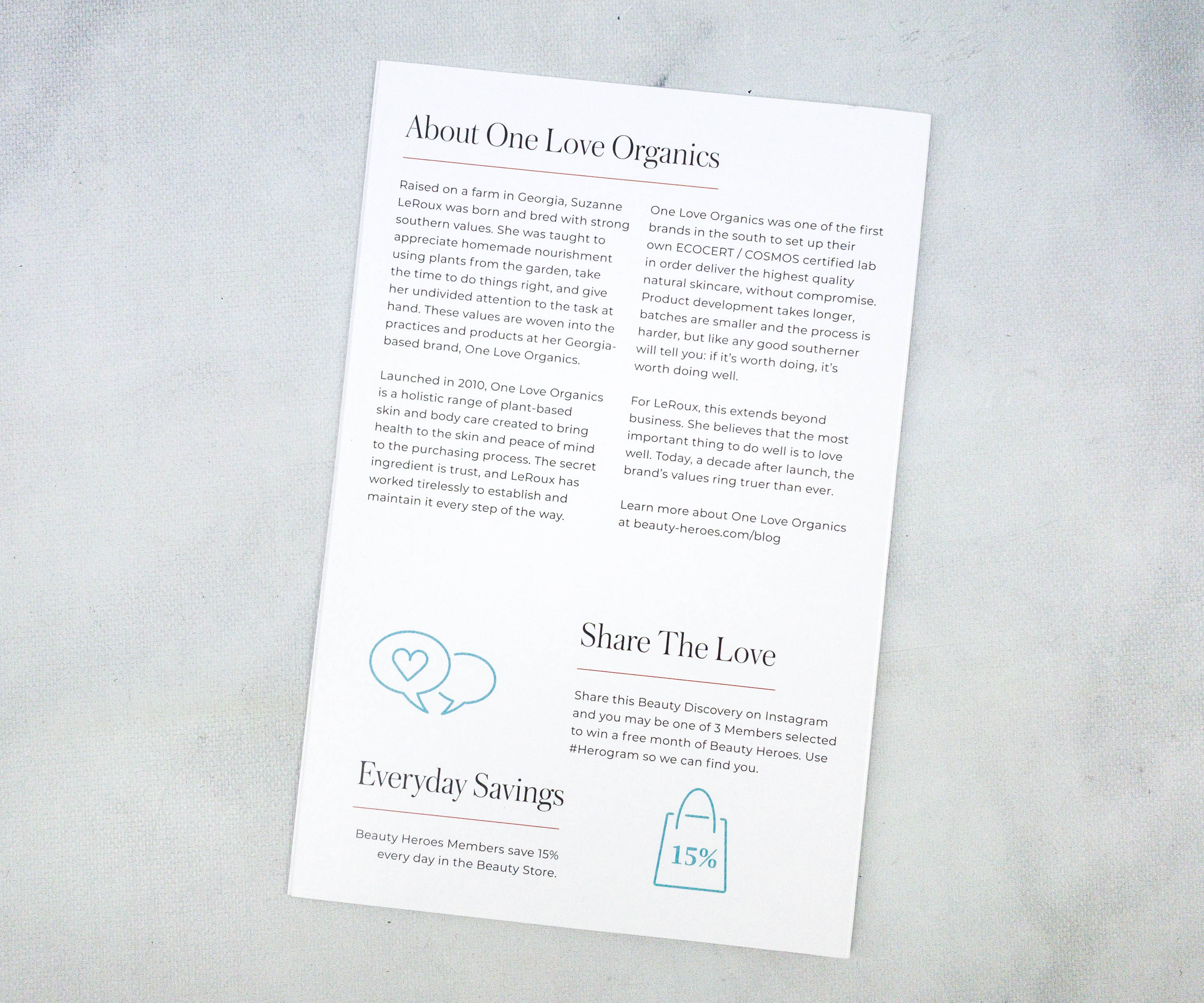 As usual, it's jampacked with useful information. There's also a notice that Beauty Heroes Members save 15% every day in the Beauty Store.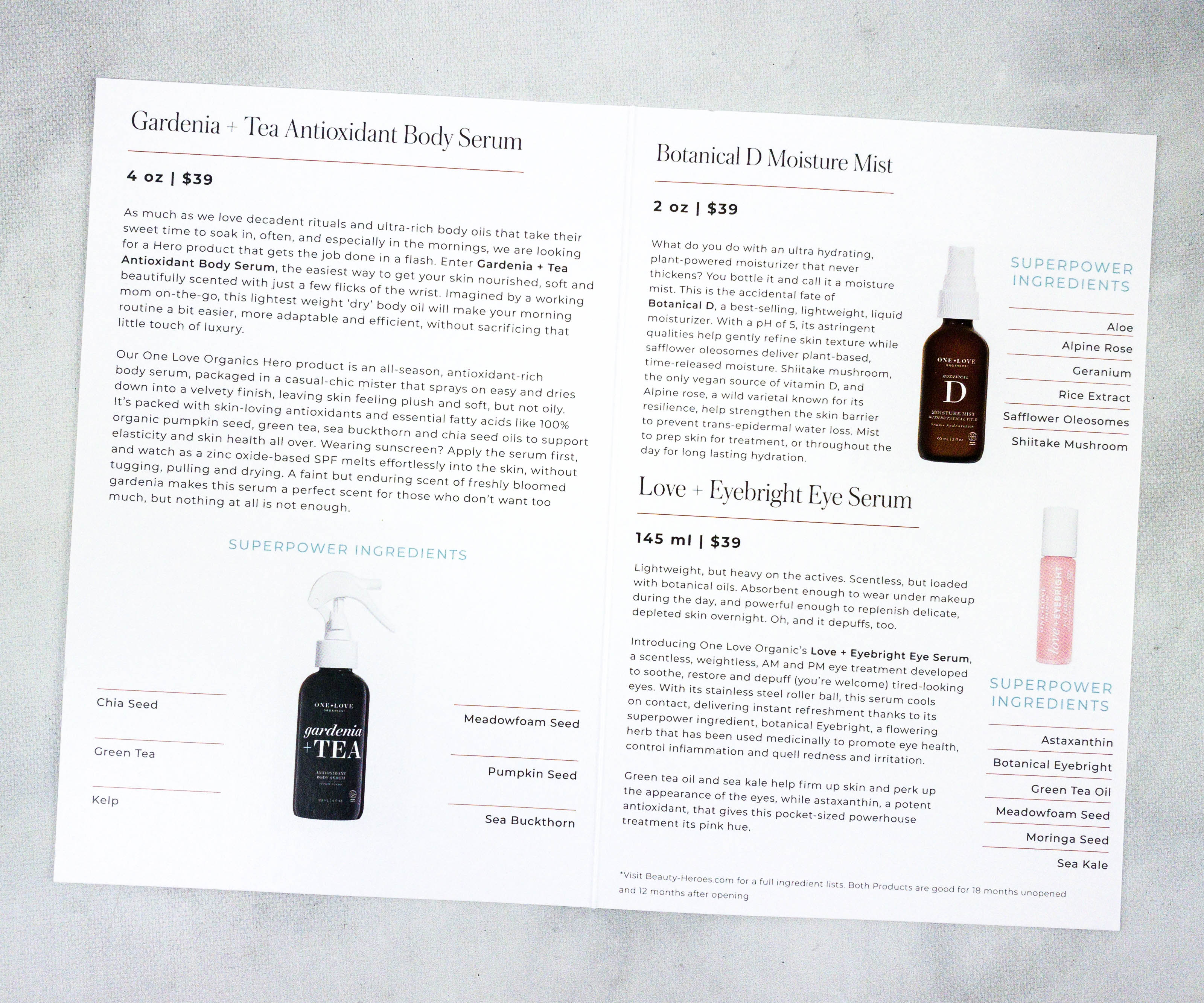 The booklet comes with an item photo, plus a brief description and a reason why they chose to include it in the curation.
Everything in the October 2020 Beauty Heroes box!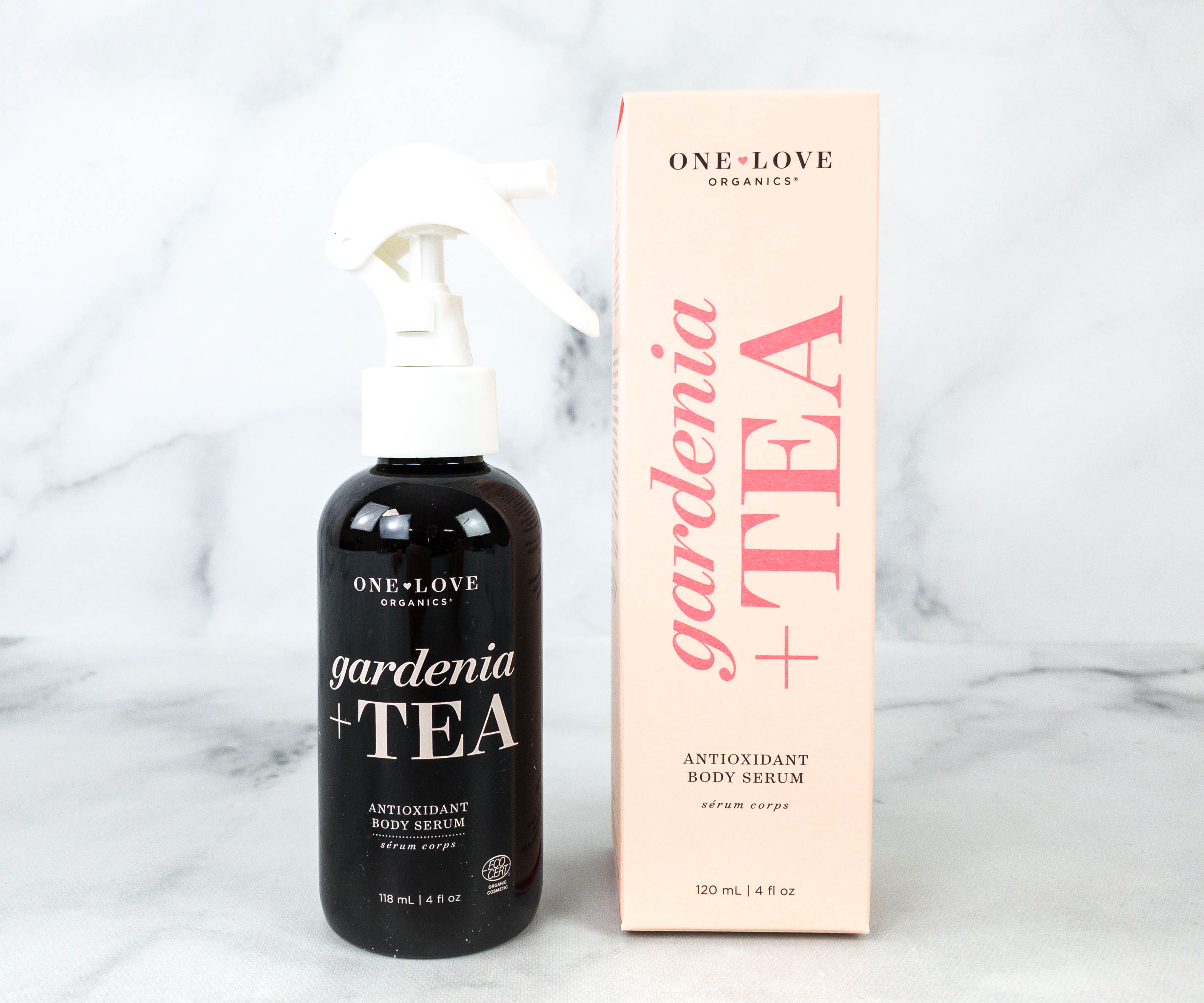 Gardenia + Tea Antioxidant Body Serum ($39) Lightweight and hydrating, this serum makes a nice alternative for the usual greasy lotion. It's easy to apply because it comes with a mist spray nozzle and it's also ideal for layering with your favorite sunscreen.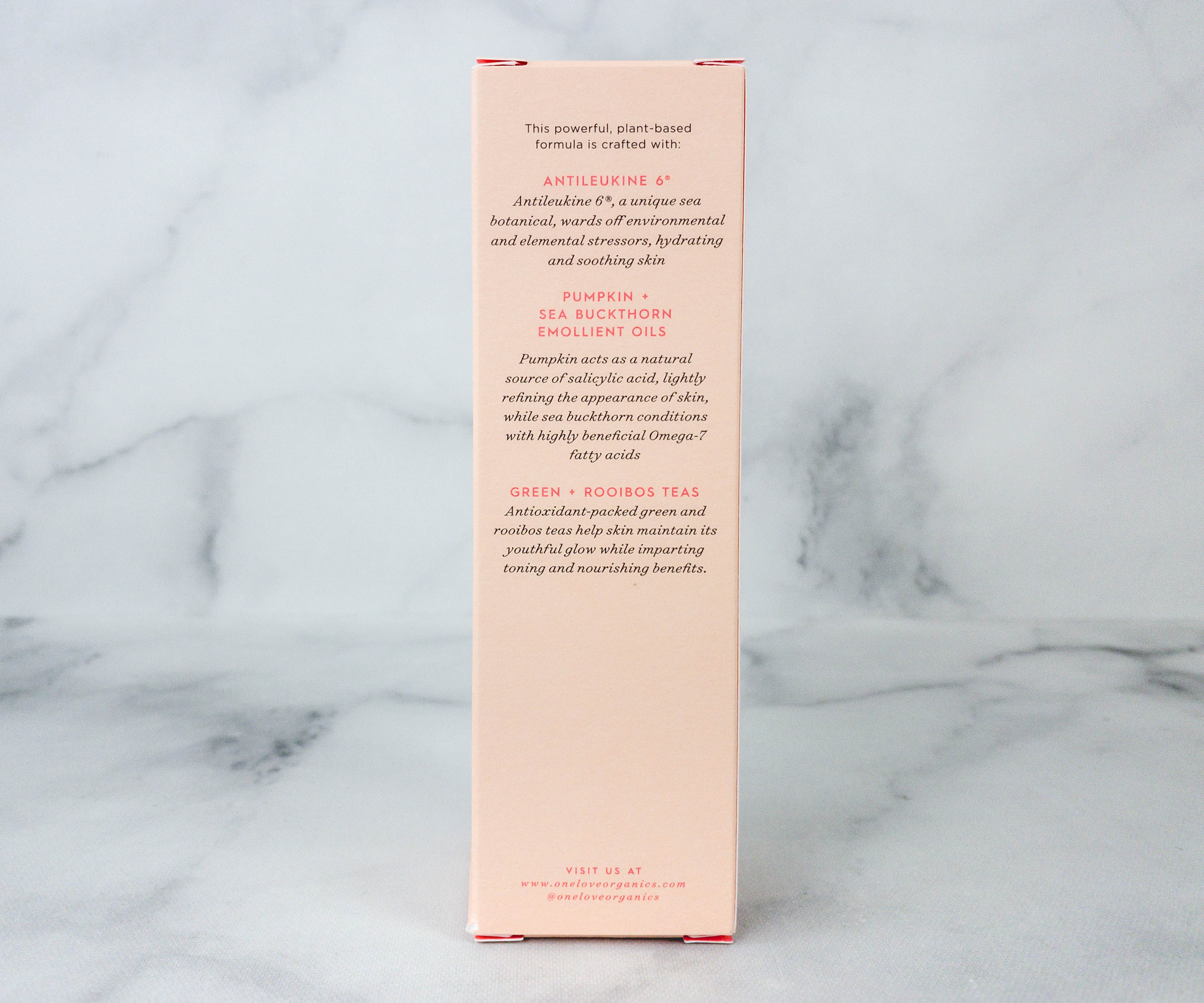 For best results, it should be applied on damp skin after showering. The spray is so subtle and I love the light scent it gives out. It also leaves my skin with a radiant finish!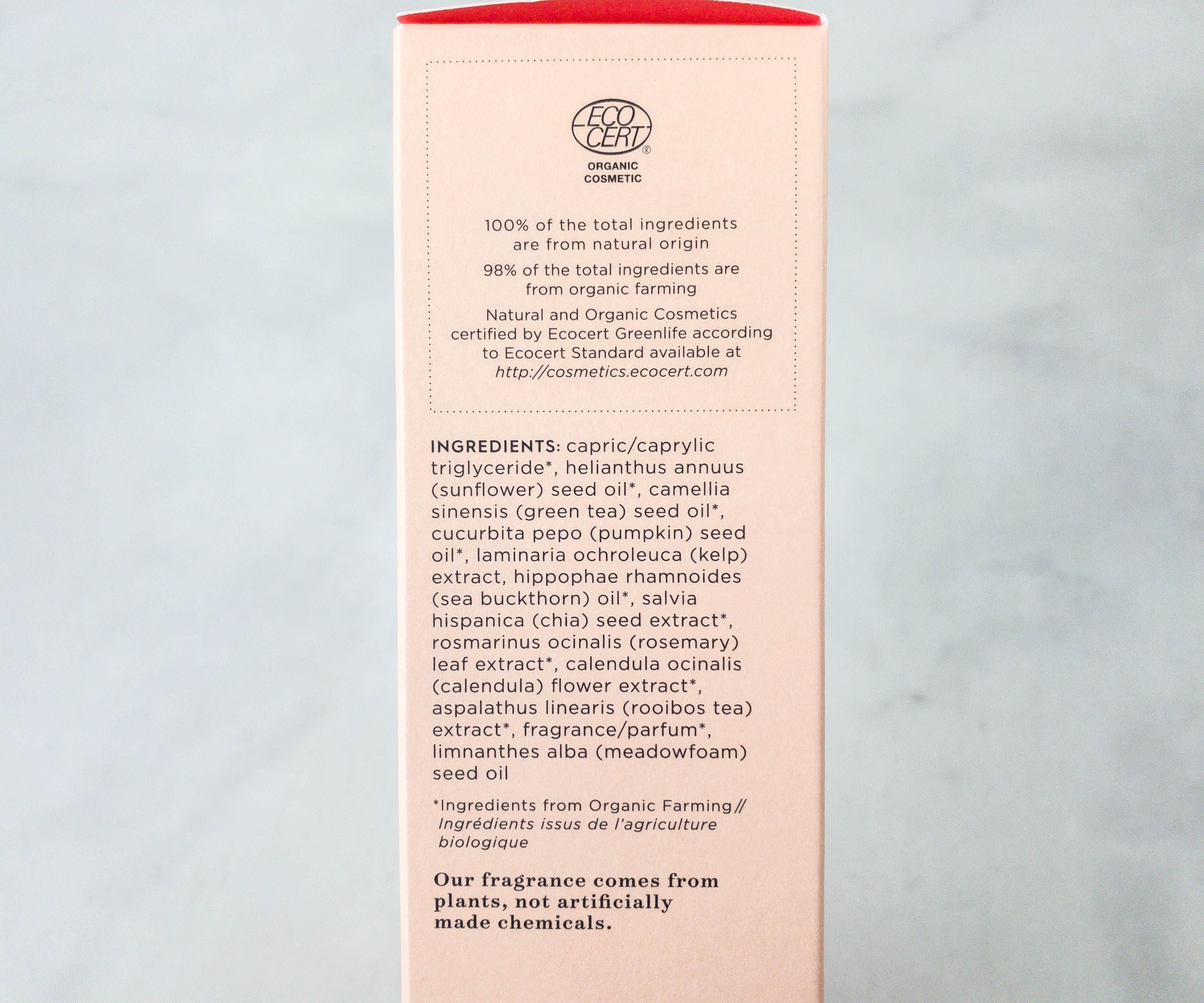 The formula is packed with antioxidants that help the skin against environmental stressors. It also contains supercritical sea buckthorn oil that nourishes and conditions the skin.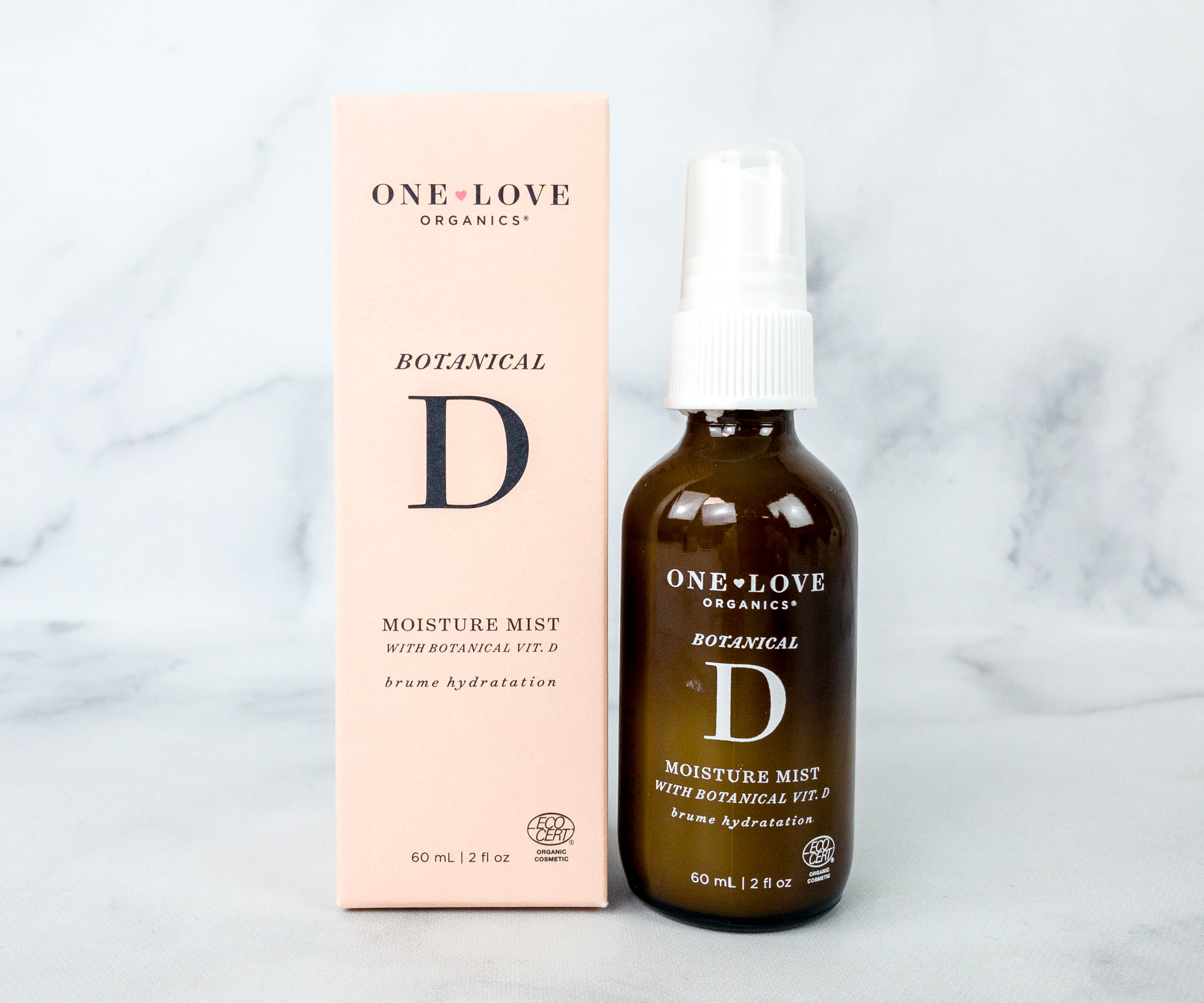 Botanical D Moisture Mist ($39) This mist is a toner and a lightweight moisturizer in one, which is formulated at an ideal pH level for the skin. It helps keep the skin hydrated and vibrant looking all day long!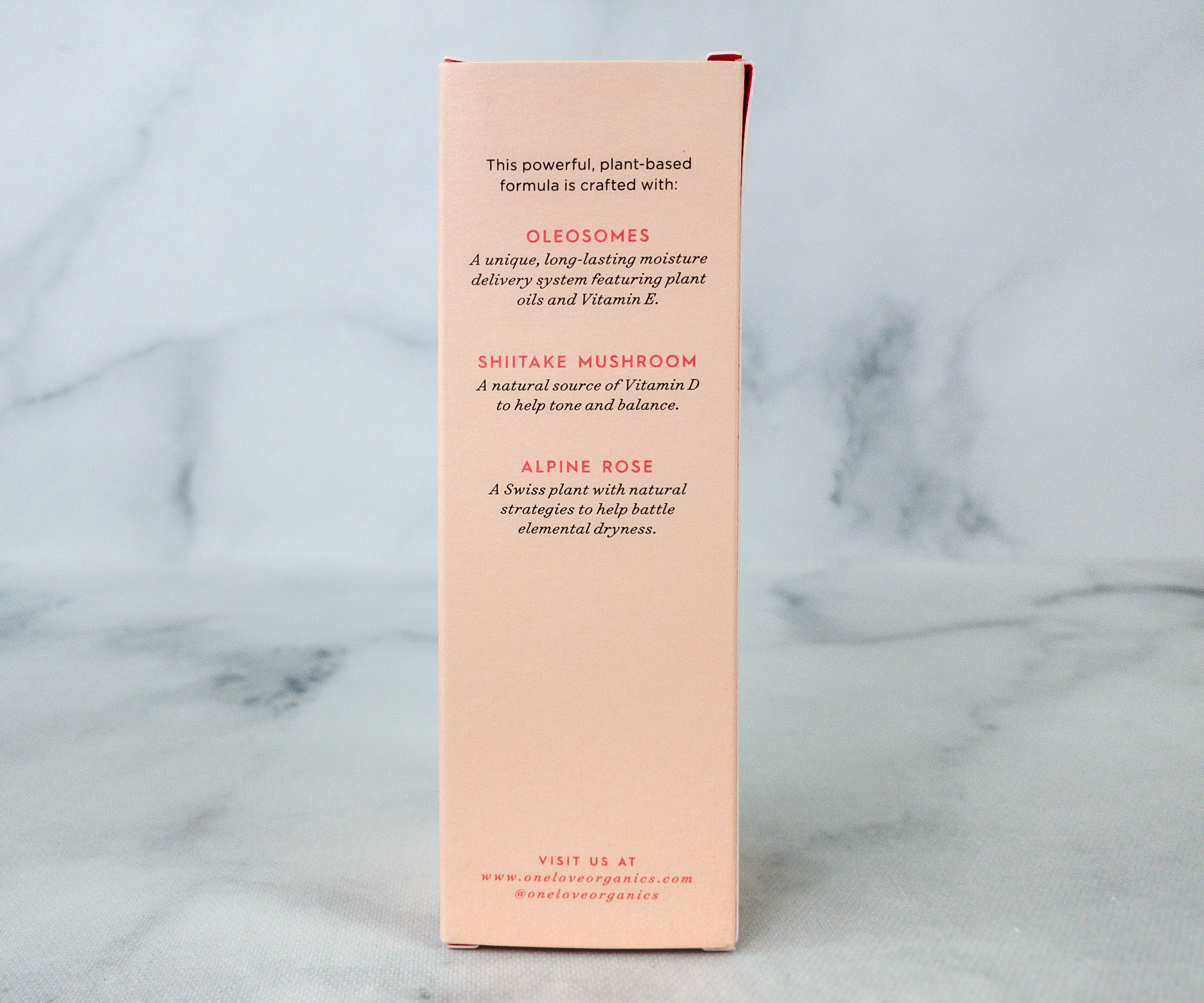 To use, just spray it on your cleansed face and layer with your regular moisturizer. The mist also works as a setting spray for the last step of your makeup routine.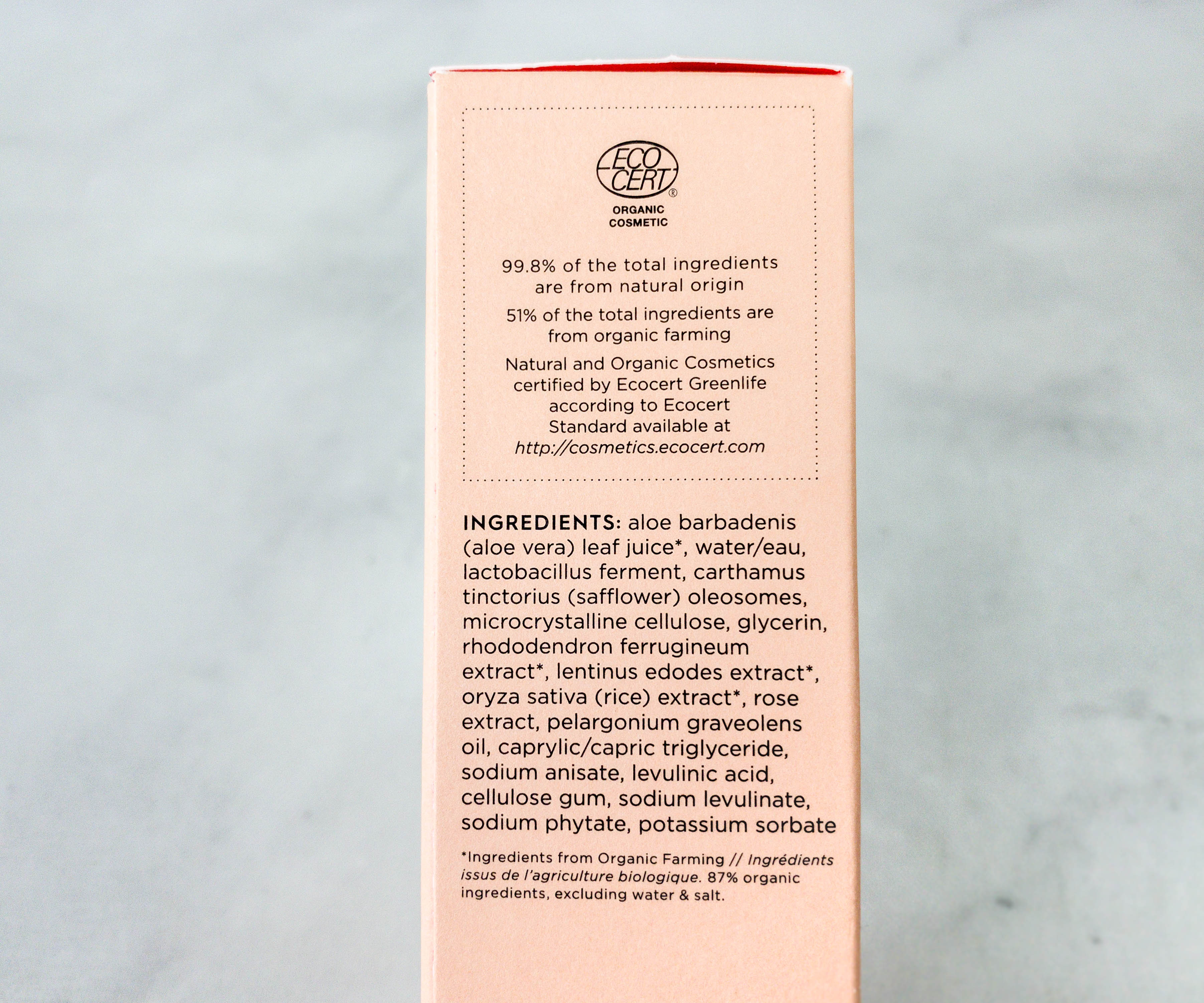 It's formulated with shiitake mushrooms that tones and balances the skin, plus alpine rose which helps battle skin dryness.
Love + Eyebright Eye Serum ($39) It's an eye serum that works wonders for my tired-looking eyes! It takes only a few swipes to brighten my under eyes and what's great is that it works well under makeup. This serum contains green tea oil that helps in reducing puffiness and botanical eyebright with soothing properties!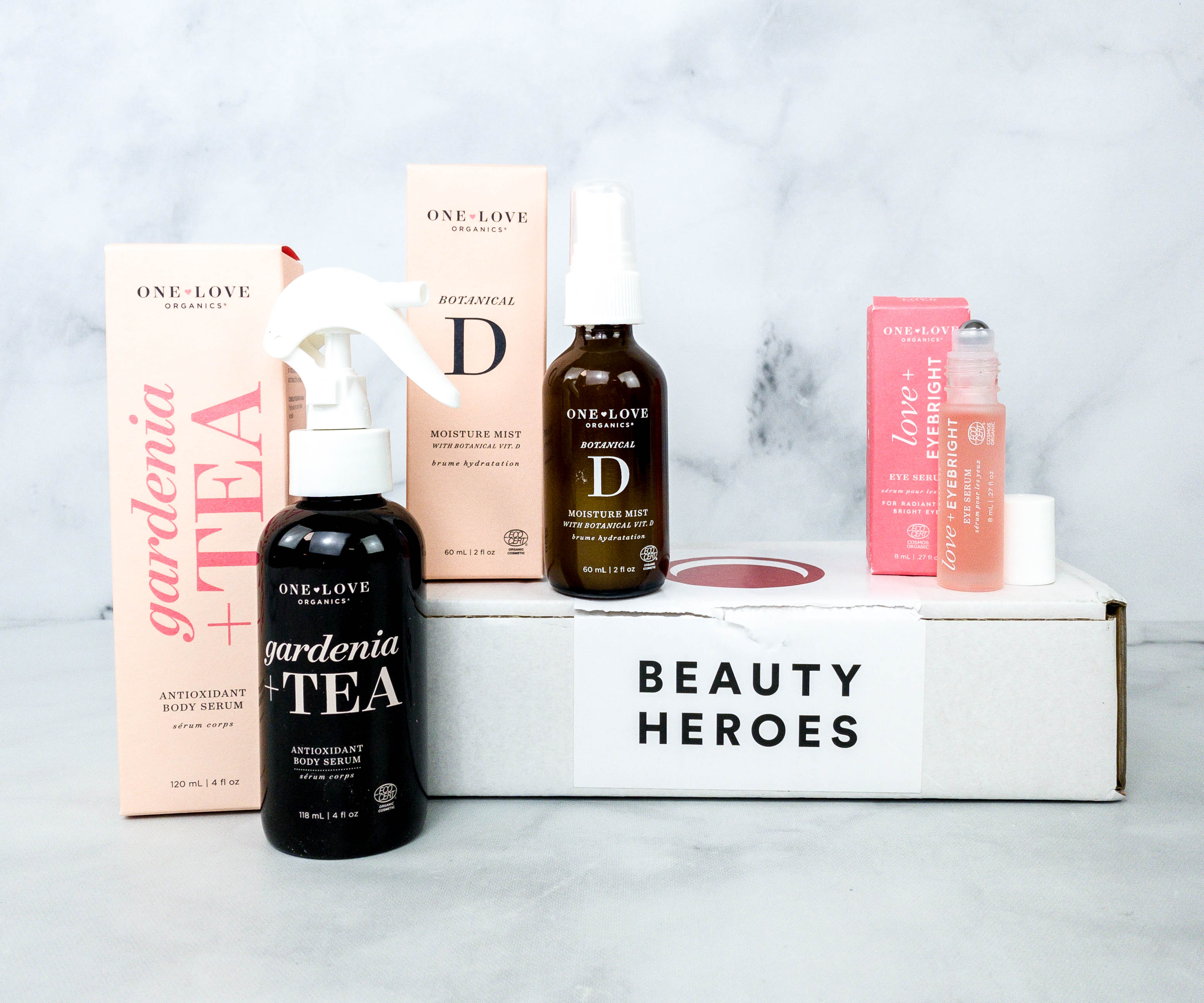 These products are easy to incorporate into my daily skincare routine!
I always look forward to my Beauty Heroes box because I like discovering new healthy beauty products! This month, I received three skin-friendly products that are easy to use and my favorite is the body serum. Unlike my regular lotion, this one takes less time to apply because all I need is to spray it all over my body. Also, it smells absolutely divine. The eye serum also works wonders! It's a lifesaver the morning after an all-nighter. The moisture mist didn't disappoint either. It easily refreshes my skin and I can even bring it on the go. This box is only $39.95 on an annual sub but I received $117 worth of products! That's really great value for my money!
What do you think of this month's Beauty Heroes box?