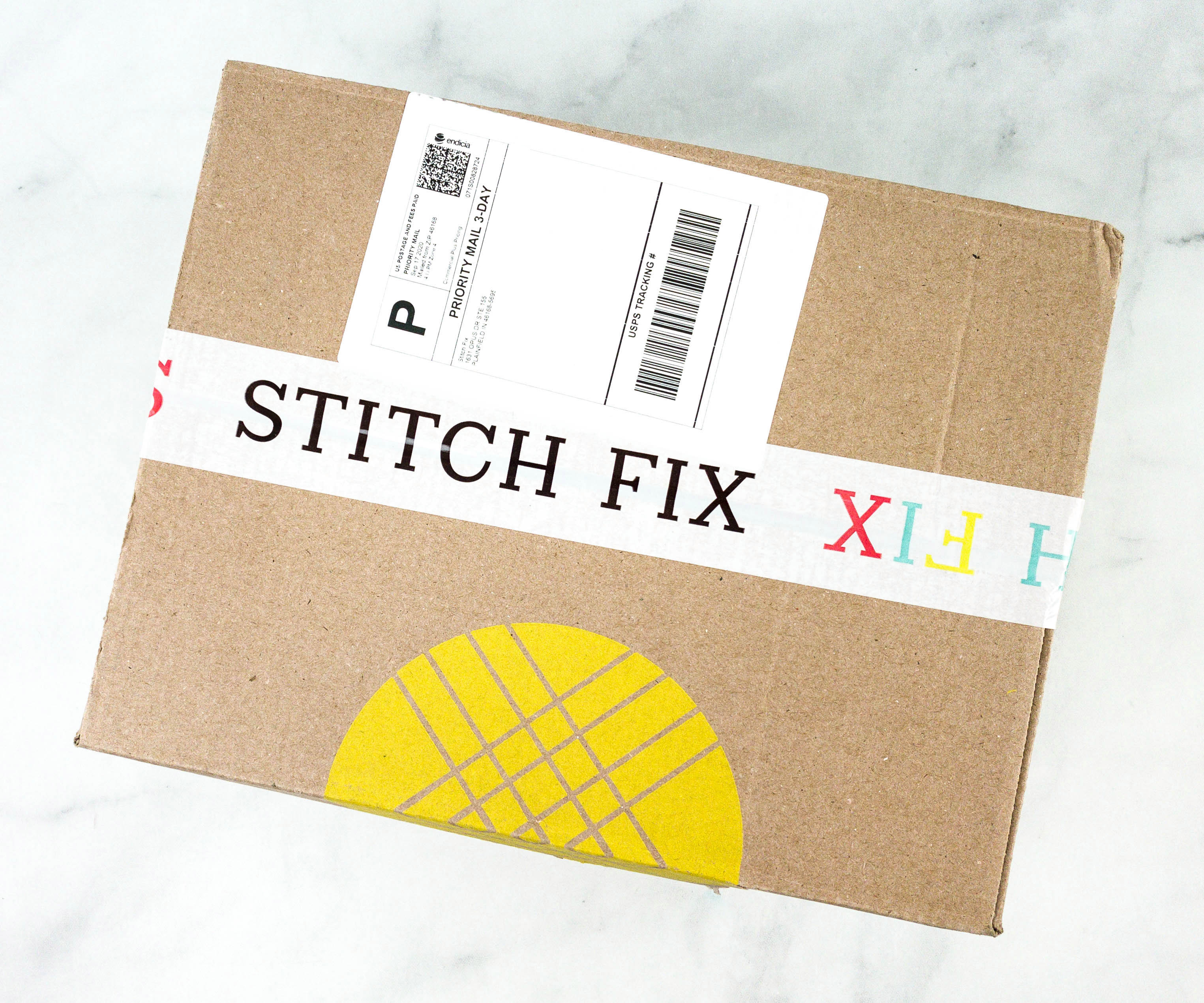 Stitch Fix Kids is a personal styling service for kids clothing ranging from sizes 2T to 14. At $20 styling fee for each box, you'll get 8 to 12 items with retail price ranging from $10 to $35 when it is shipped to you. You will be asked to share some styling preferences first when you sign up for this box so that the items included will be curated accordingly. If there are clothes that don't fit your child, you can always return them by the return envelope included in the box. If you do decide to keep all of the items, you will get 25% off on the whole box.
This is the review of Stitch Fix Kids for Little Girls.
The fix arrived in a brown box!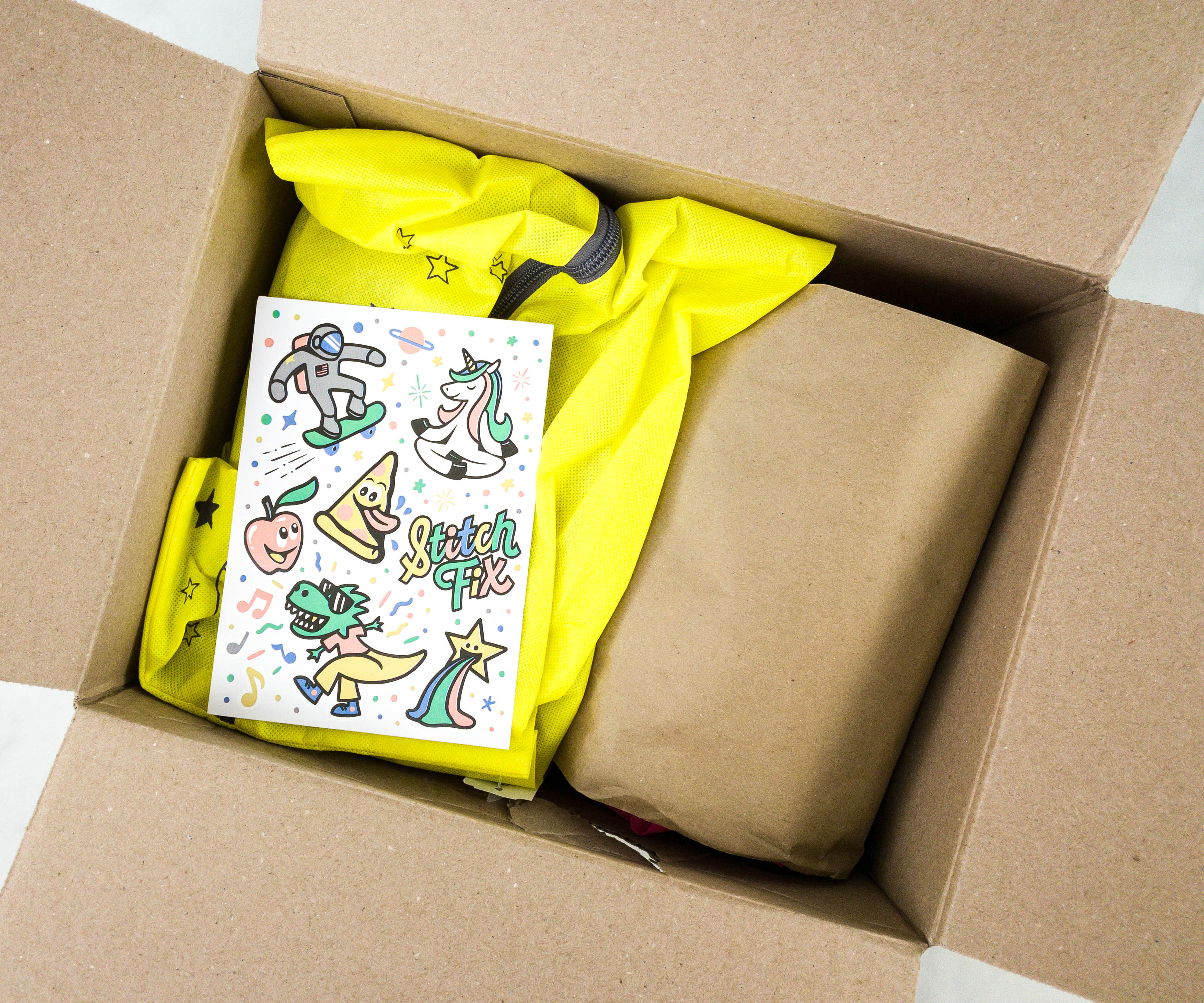 The brown box was damaged but thankfully, the items inside were still in great condition.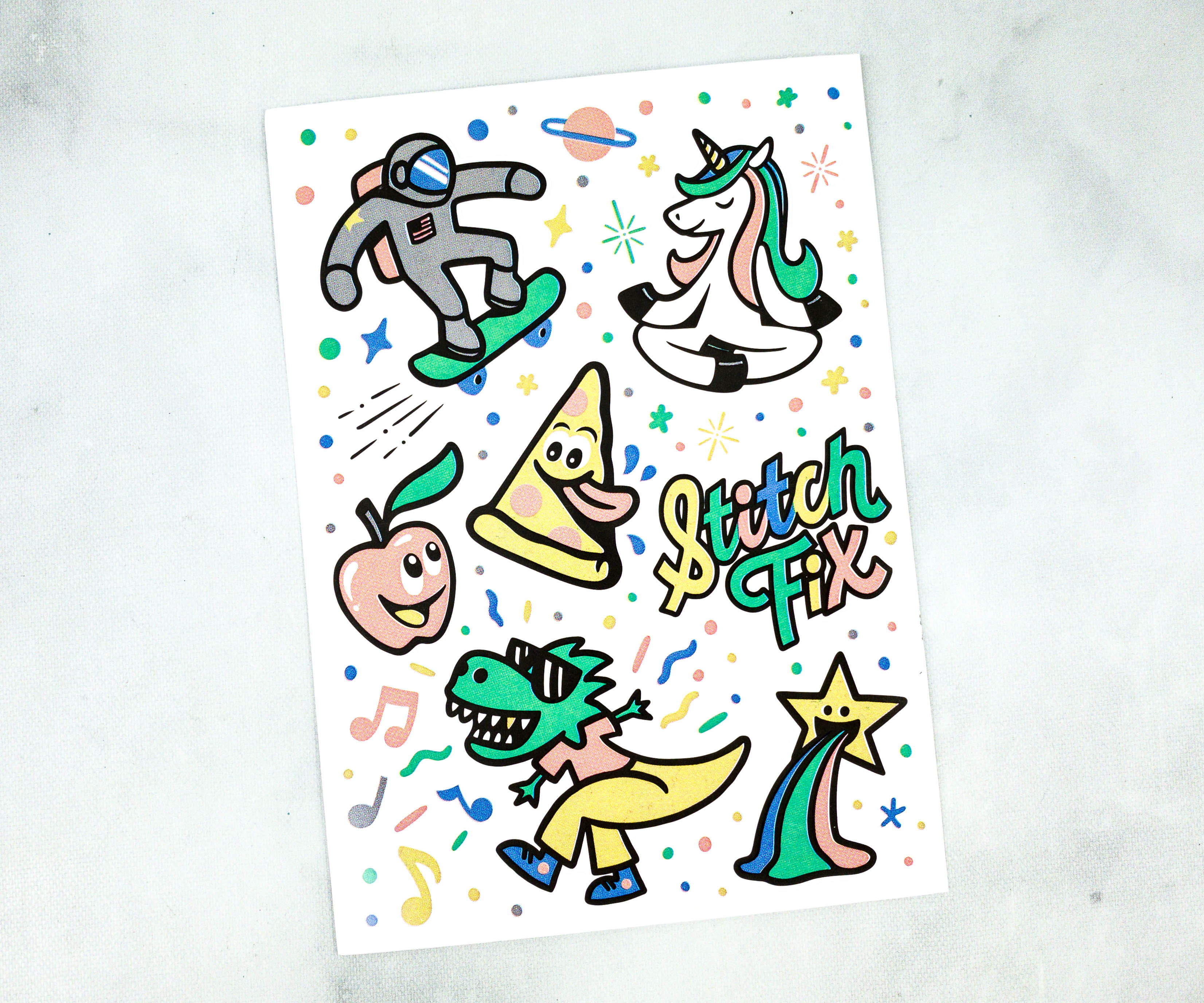 StitchFix started it off on the right foot with this cute set of StitchFix stickers!
The return envelope is already included in the box so you can return what you don't like/doesn't fit easily.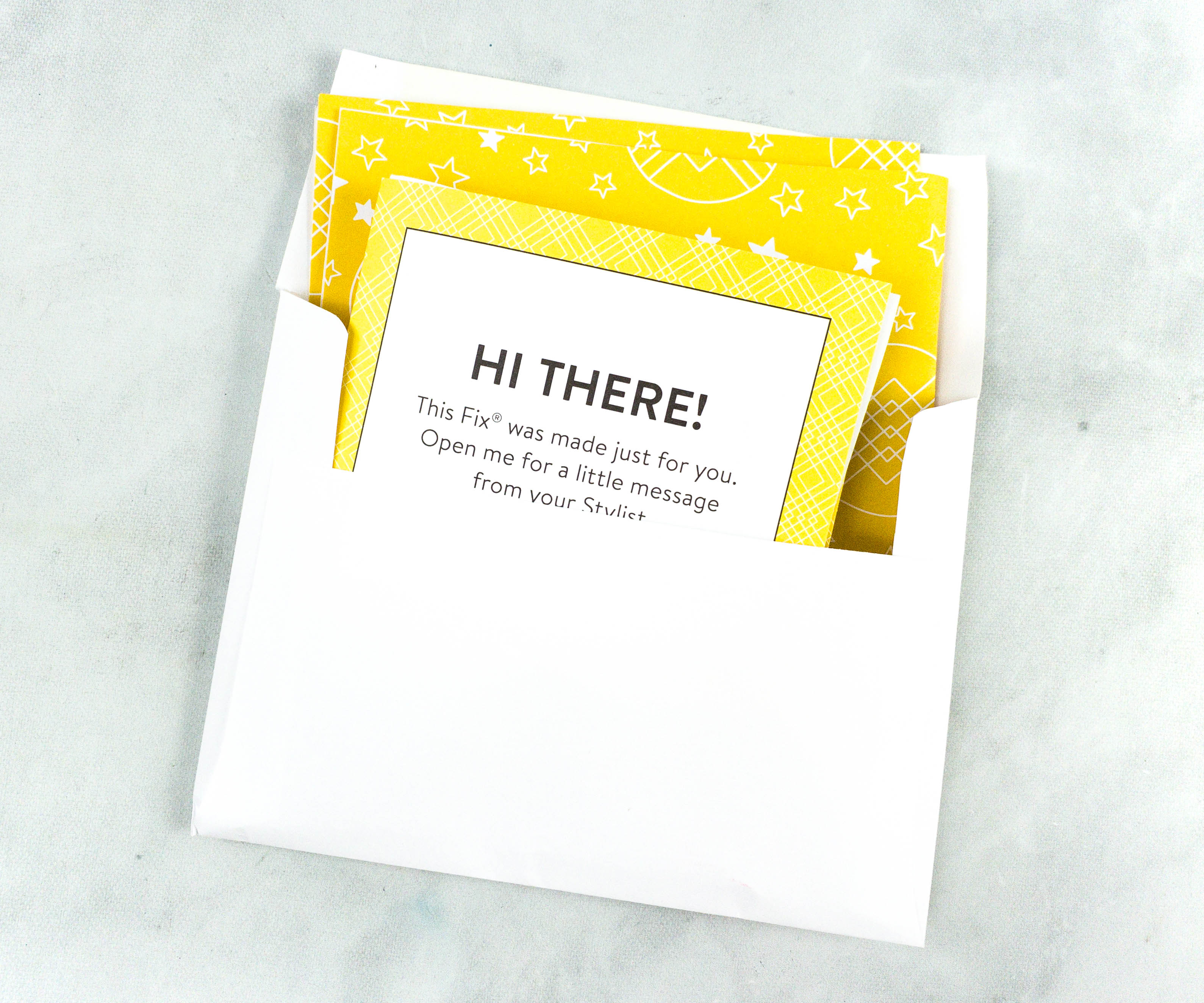 We also received this envelope with a greeting from Stitch Fix.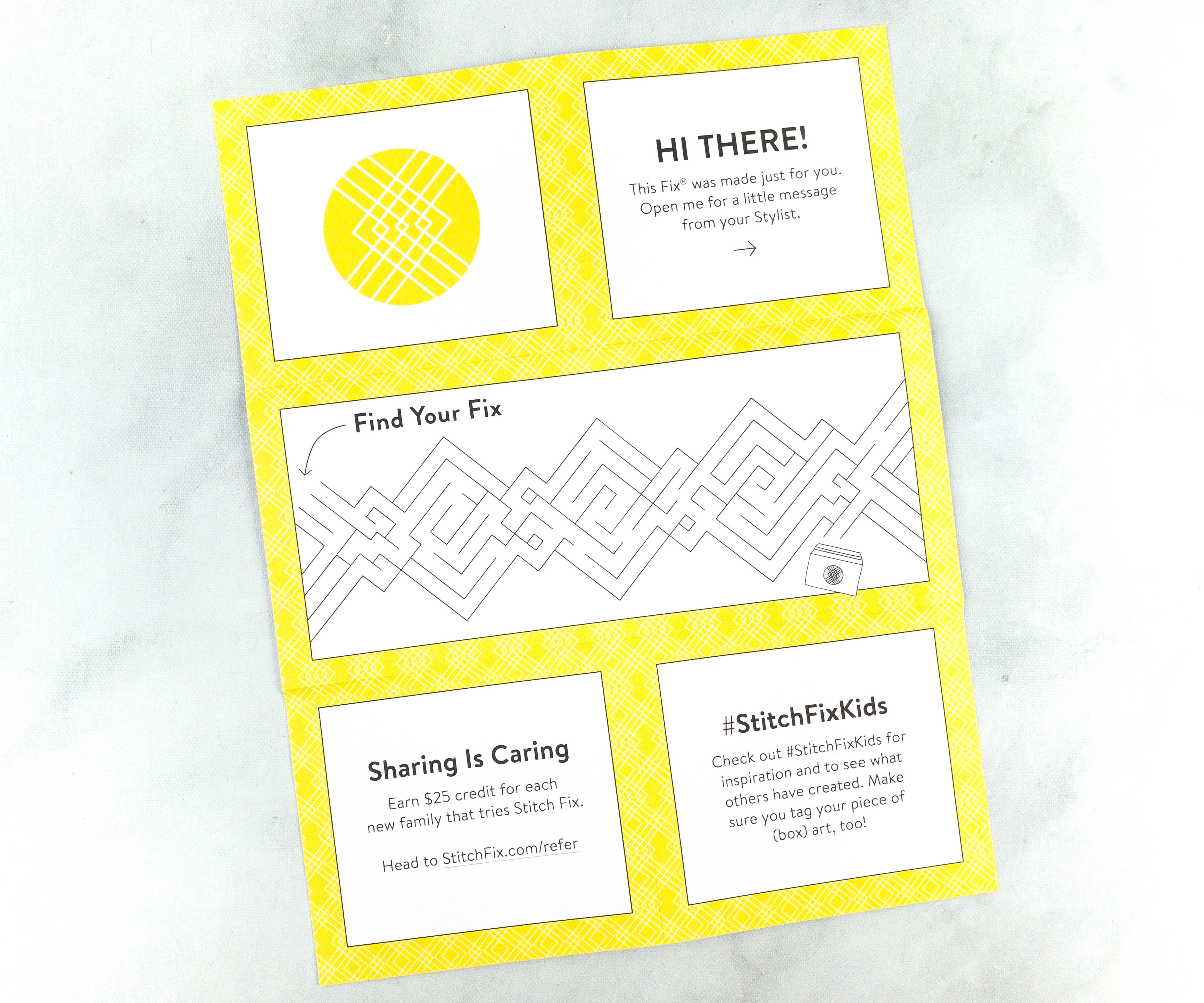 There's even a mini-game for the kids!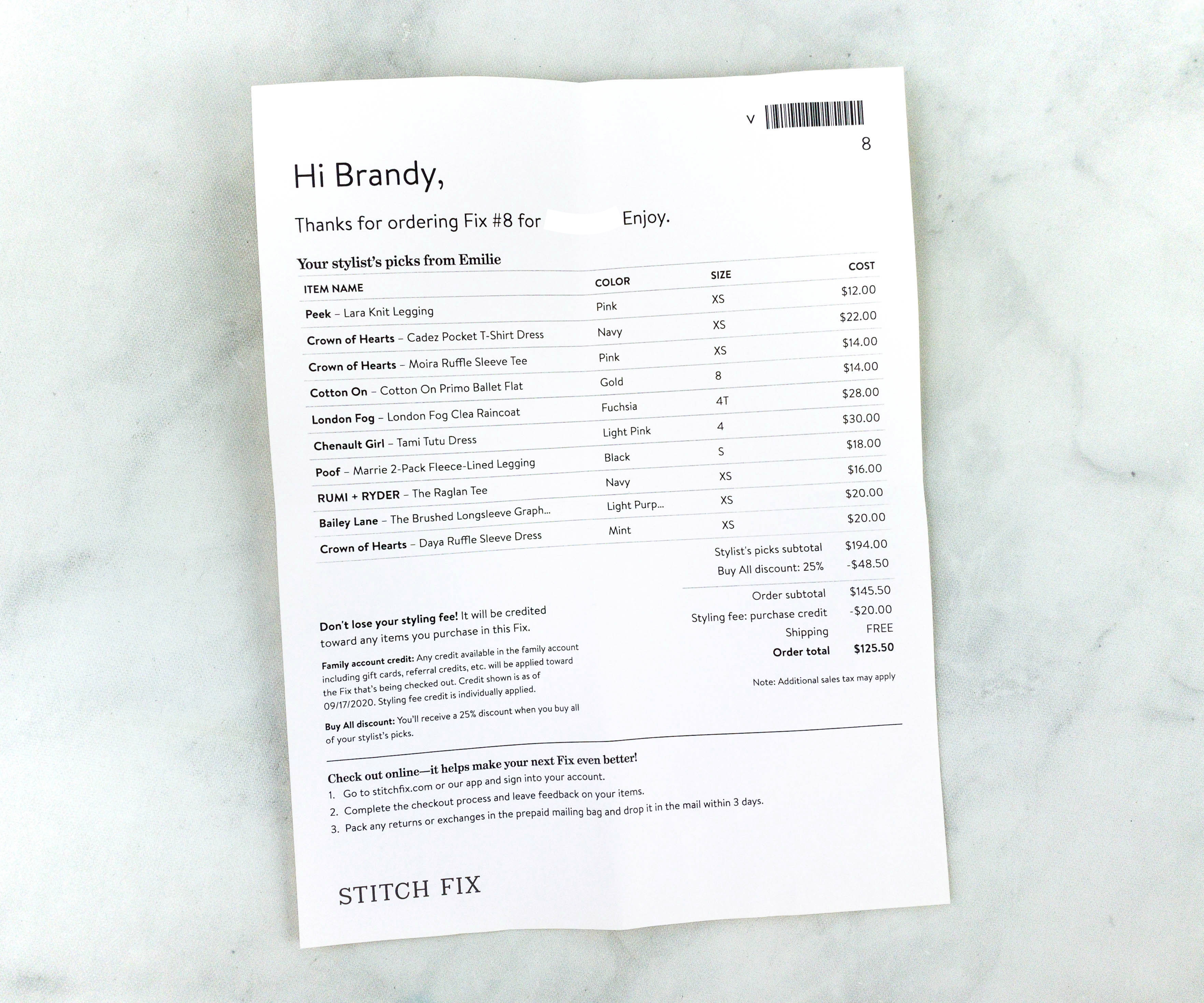 Here's a list of all the items' size and price. This way, it will be easier for you to compute how much you'll be paying if you'll get individual items.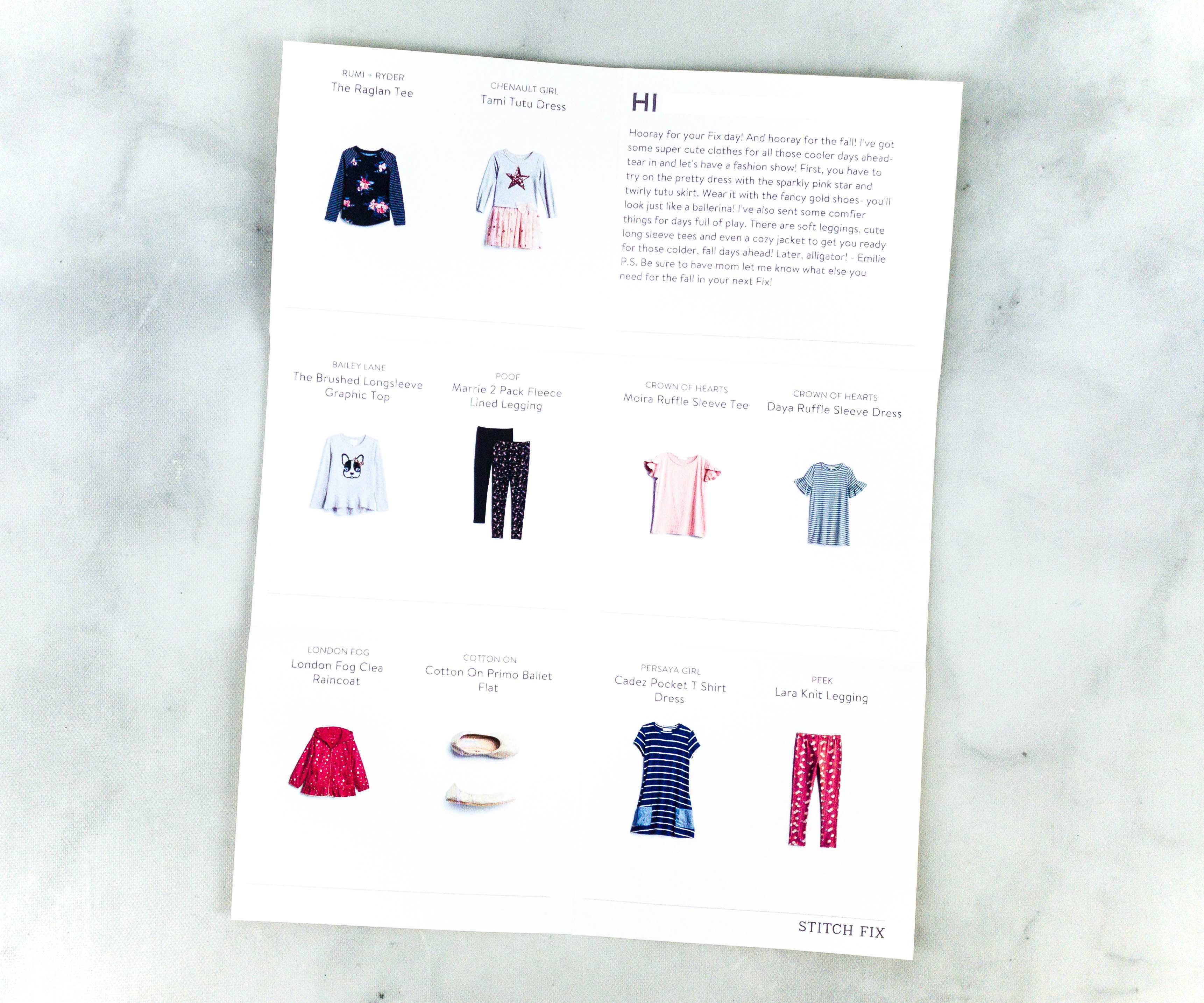 Here are photos of the items inside!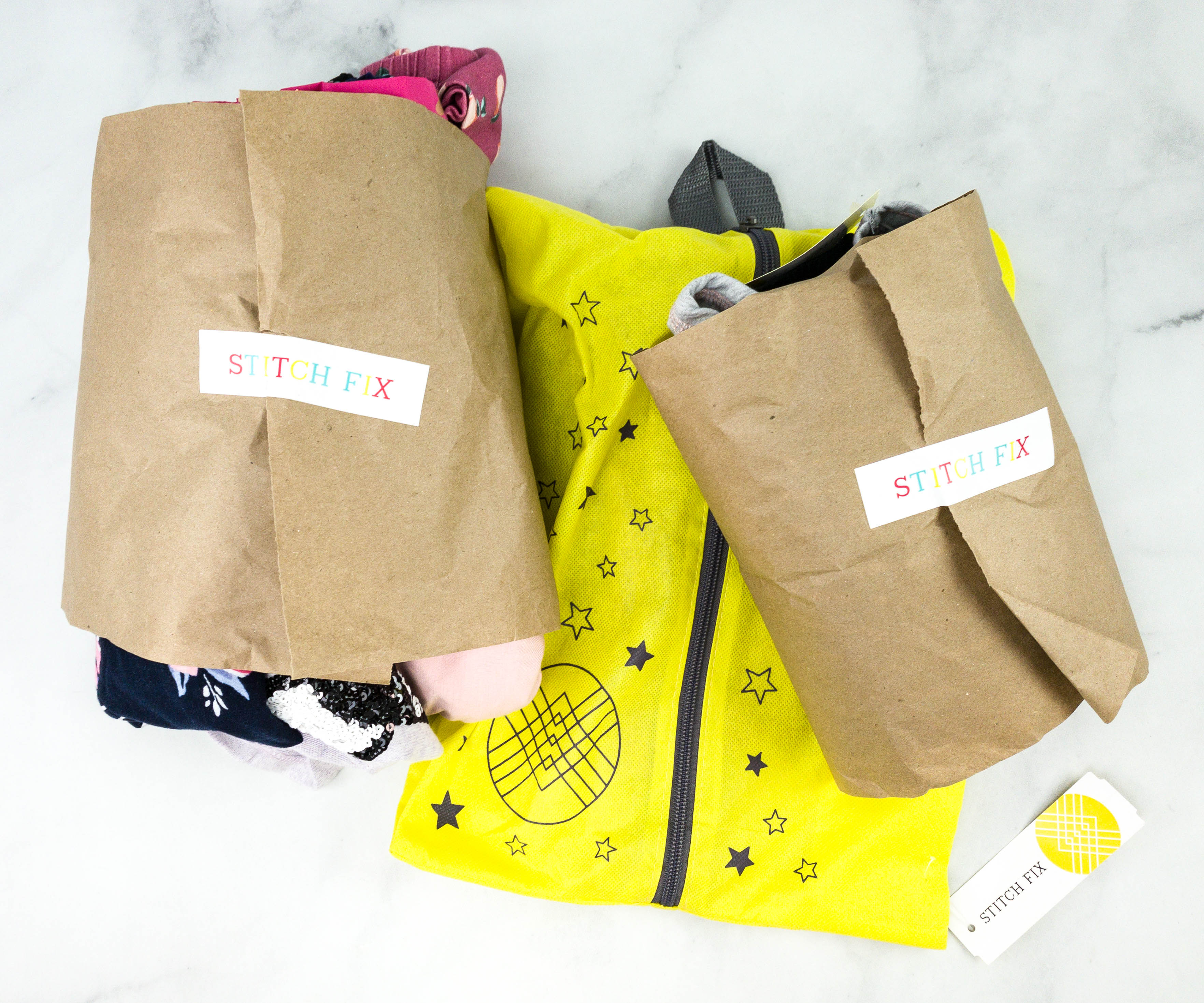 All the items are wrapped in brown paper with a colorful Stitch Fix sticker. This month we also received on in a reusable pouch.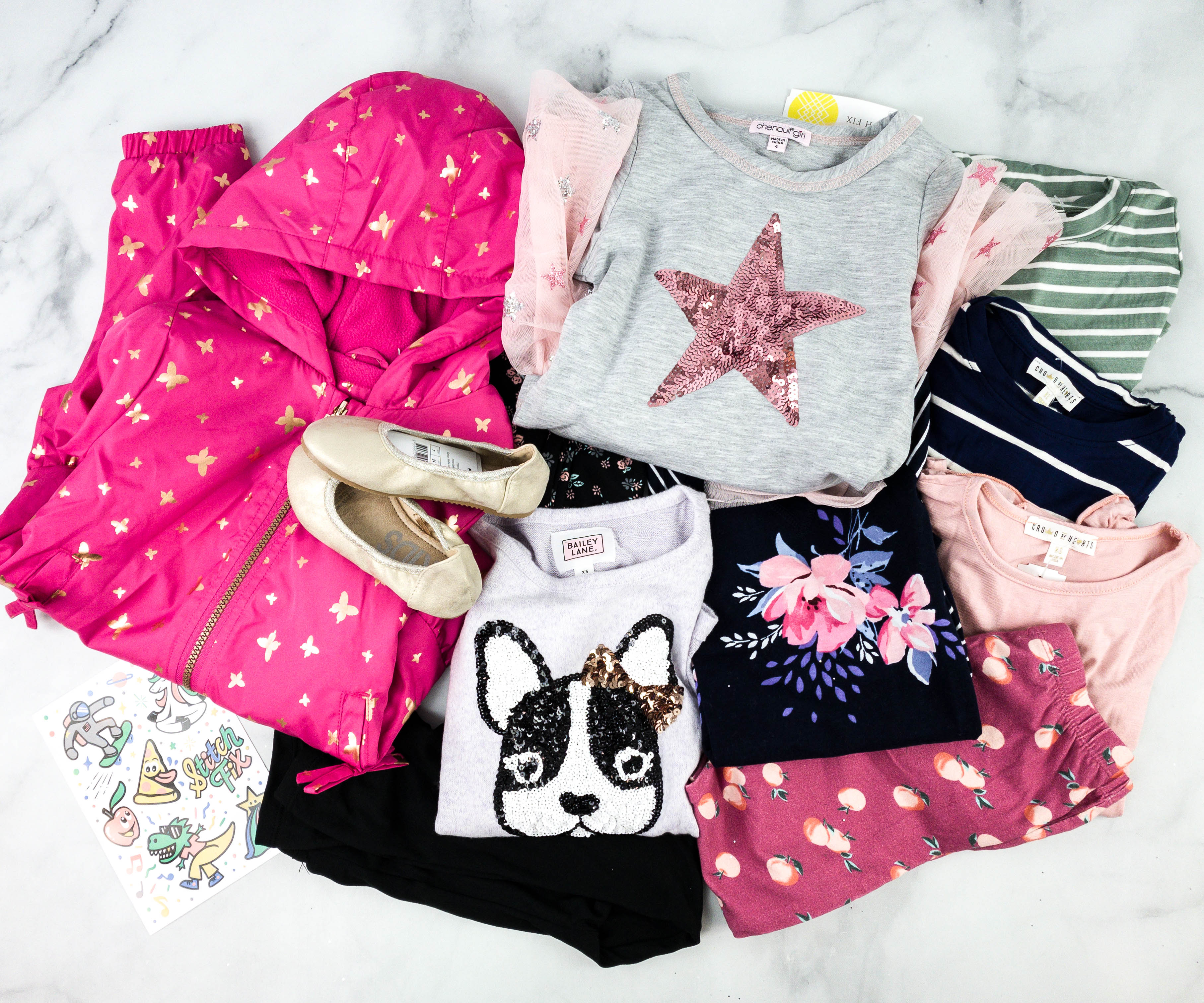 Everything in my box!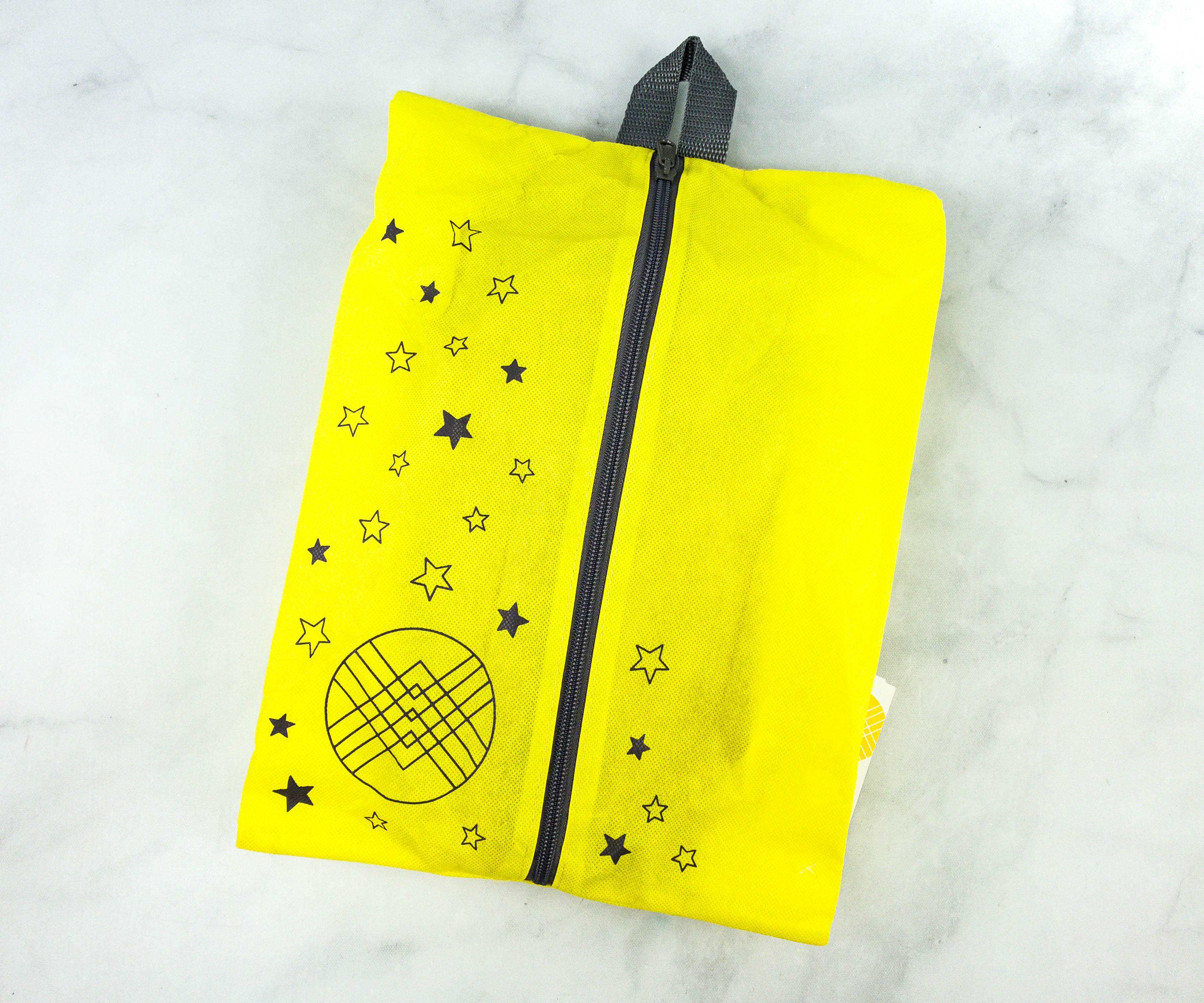 Cotton On Primo Ballet Flat ($14) Whenever we get footwear from Stitch Fix, they make sure to put it in a reusable bag to keep it safe and to keep the other items in good condition as well.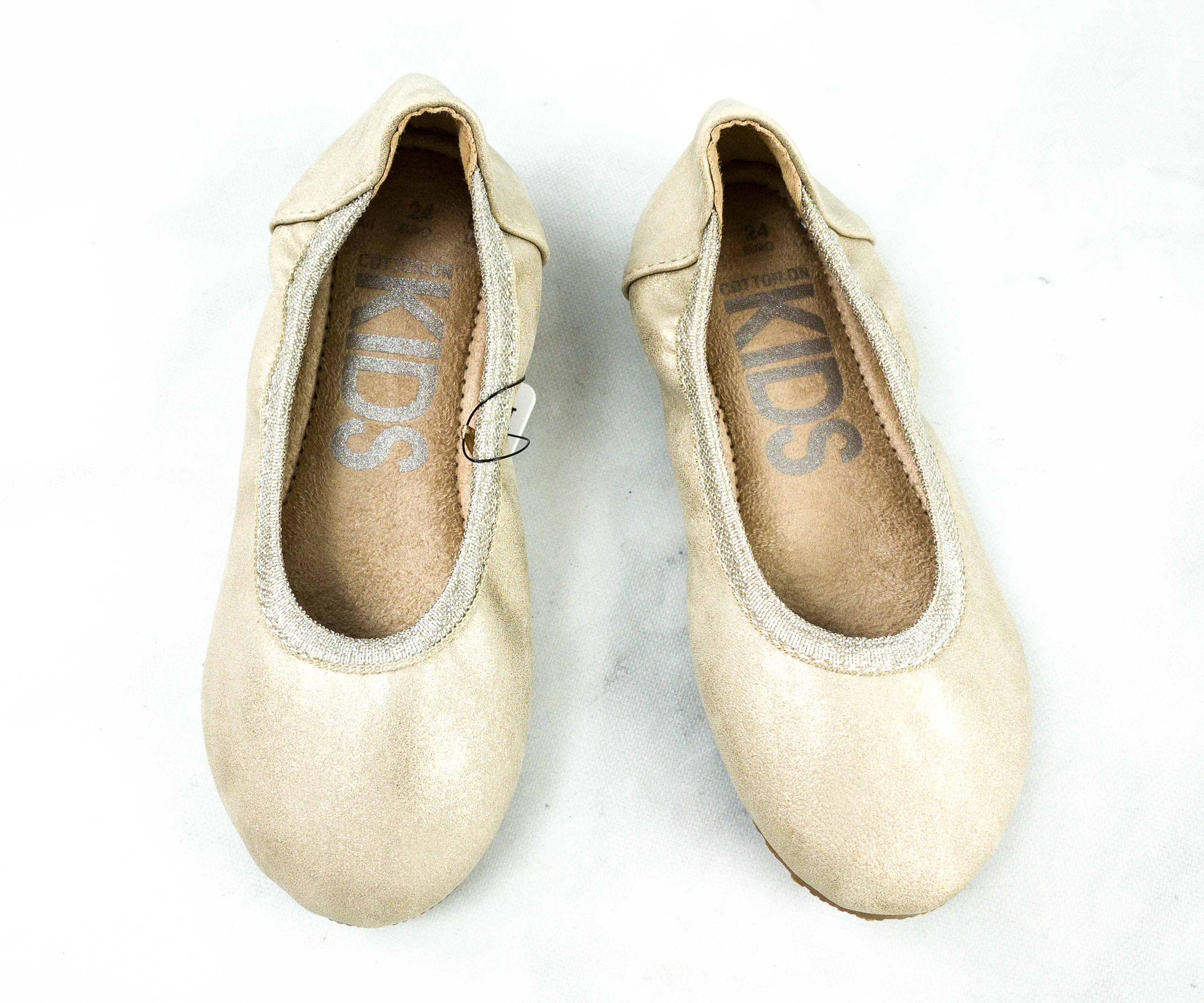 This month, they sent a lovely pair of nude-colored flats for my daughter!
They're cute and simple! This pair will go well with just about anything because of the neutral color.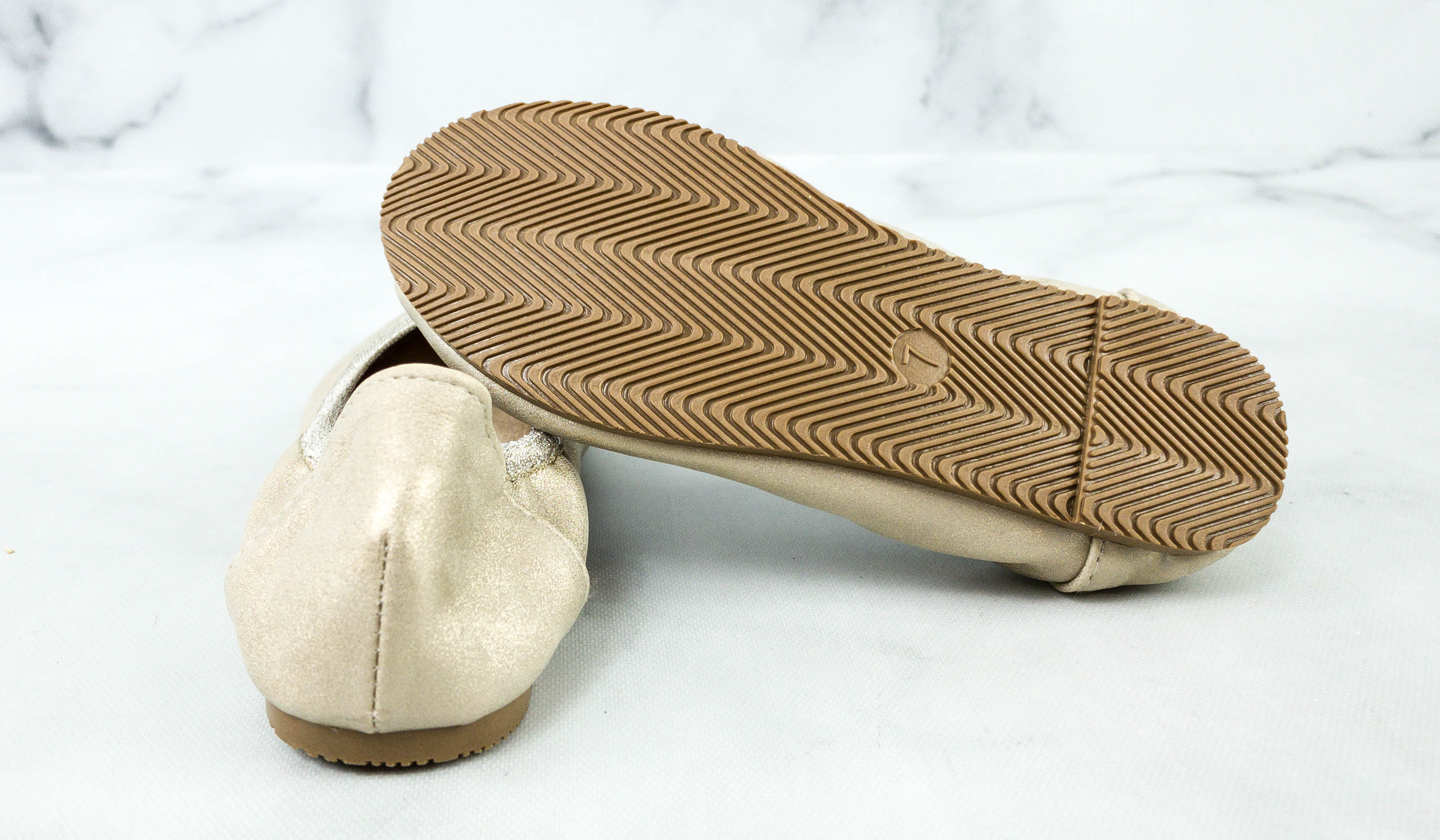 I think this is a staple in any girls' wardrobe because it's a very versatile piece. The soles of these shoes are also designed to prevent them from slipping.
Poof Marrie 2 Pack Fleece Lined Legging ($18) This pack includes 2 fleece-lined leggings! One has small flowers all over which is really cute and girly.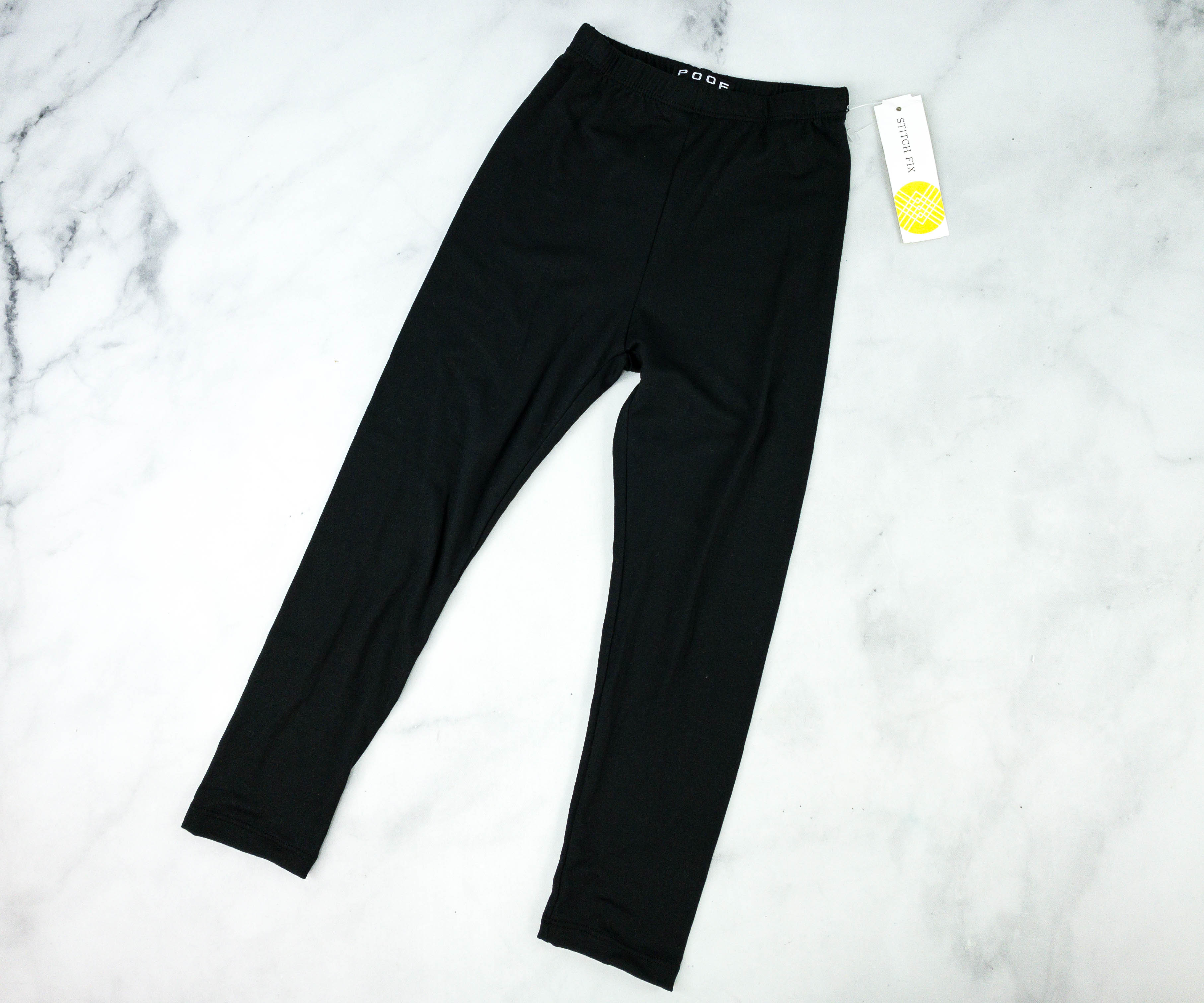 The other one is a plain black legging, which is another staple item in any wardrobe. Since they are fleece-lined, they are perfect for wearing on cold days. They fit my daughter well and they are also great alternatives for jeans.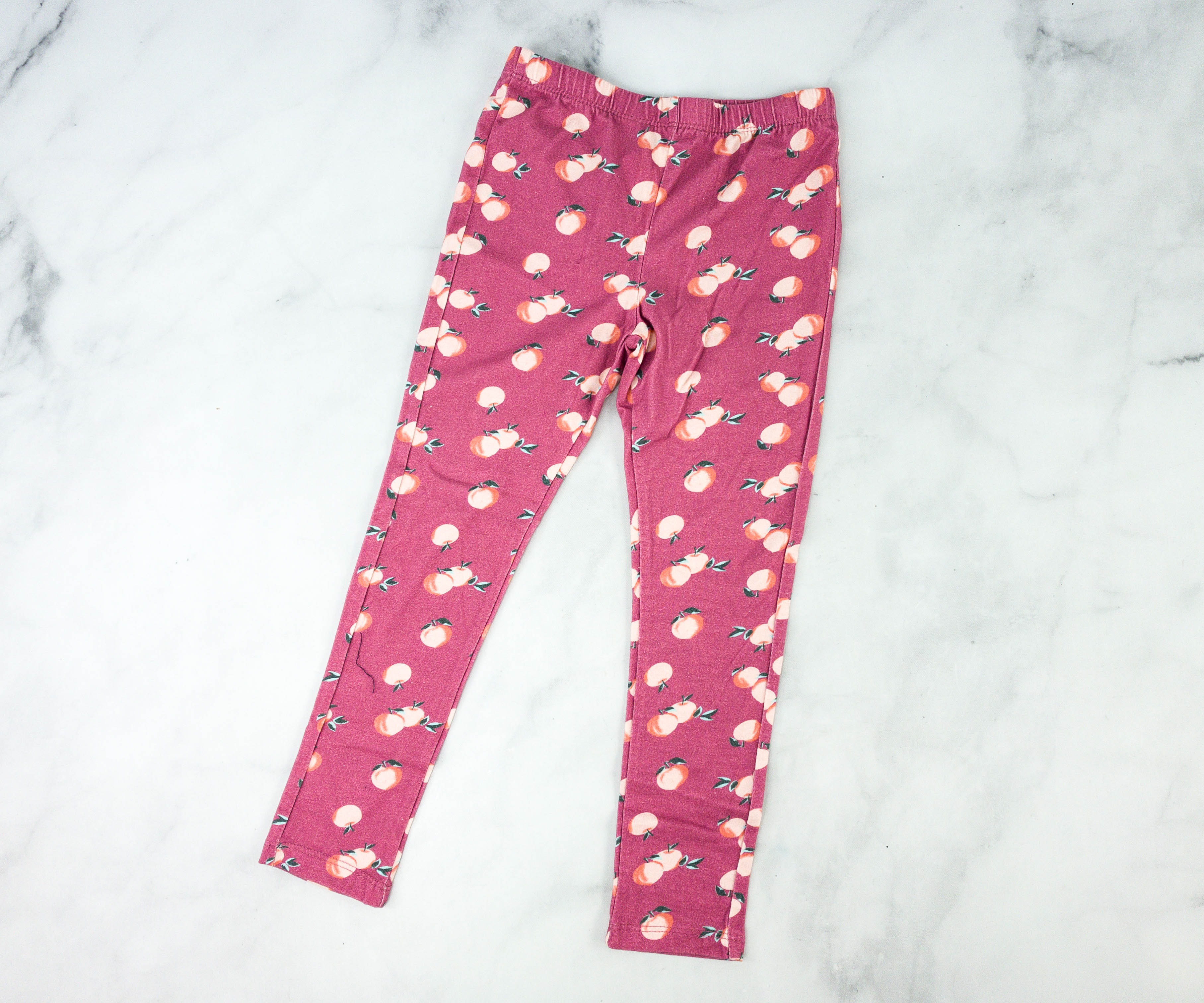 Peek Lara Knit Legging ($12) Here's another cute legging, and this time it's in pink, with peaches printed all over it. It's made with knit fabric so it's soft, lightweight, and comfortable to wear!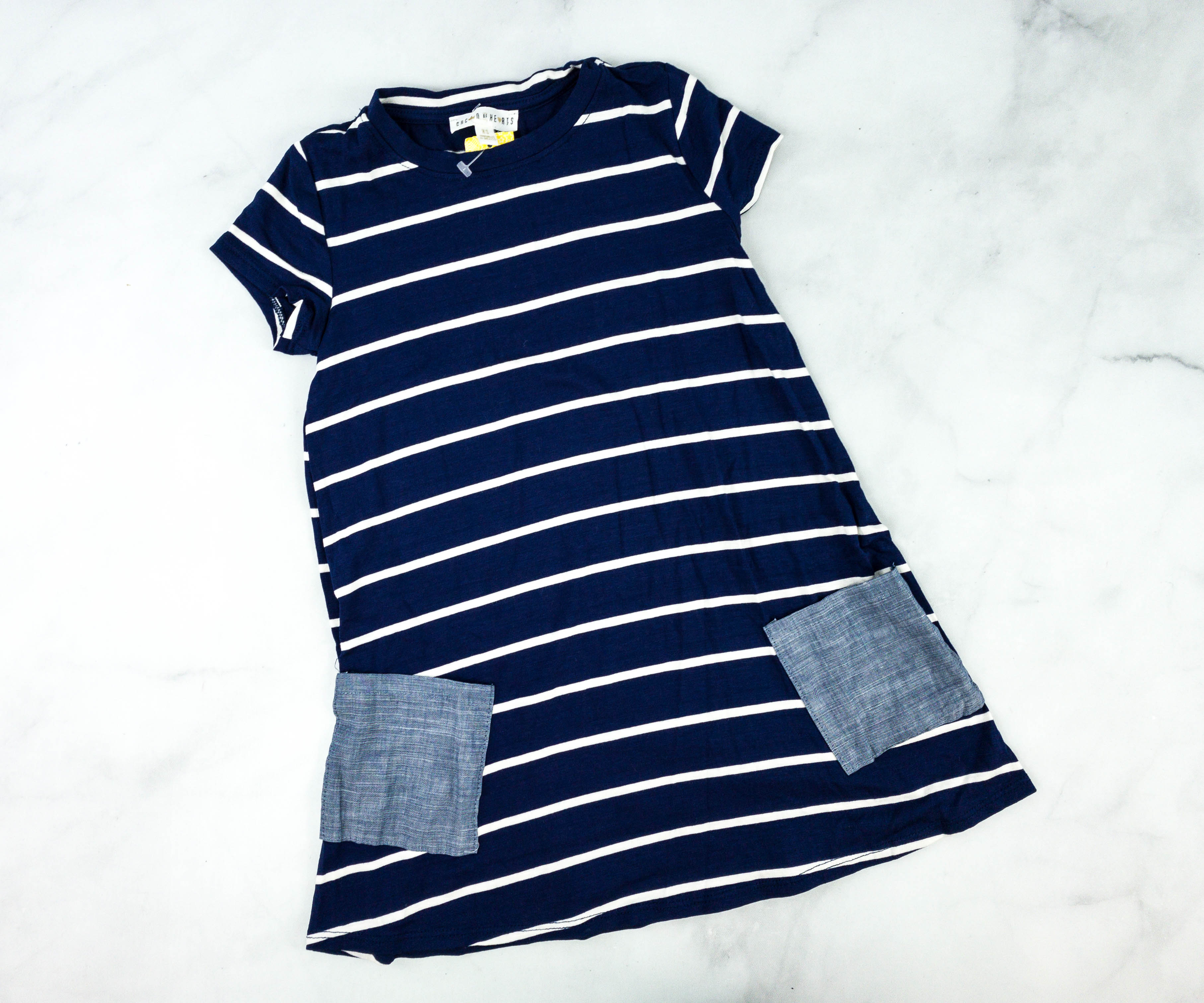 Persaya Girl Cadez Pocket T-Shirt Dress. Adding to the list of cozy clothing items in this month's fix is a t-shirt dress! It's in navy blue and it has white stripes that add dimension to the piece.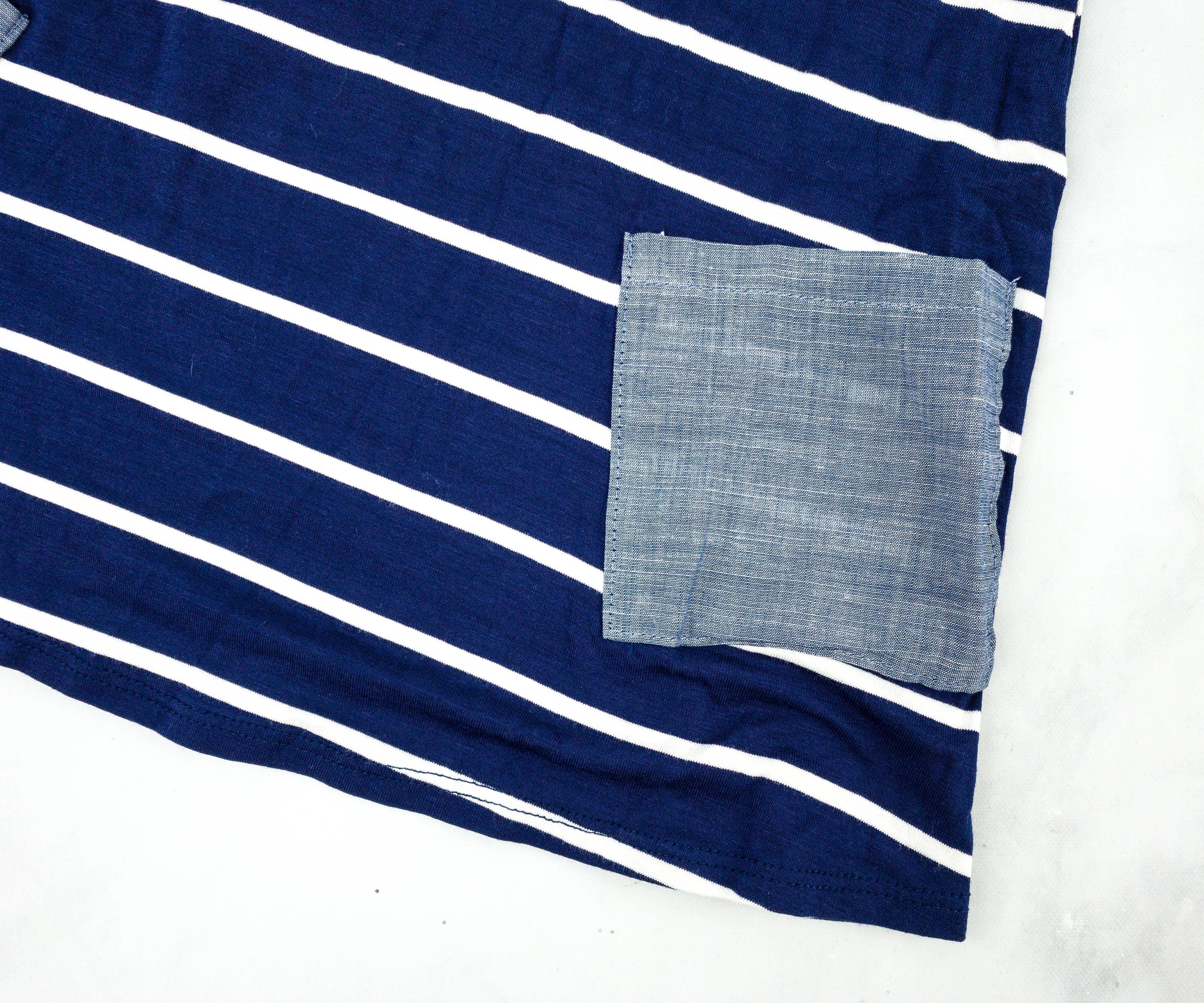 The material they used is breathable so that's another plus. There are even heathered pockets that stand out because they're in a lighter color!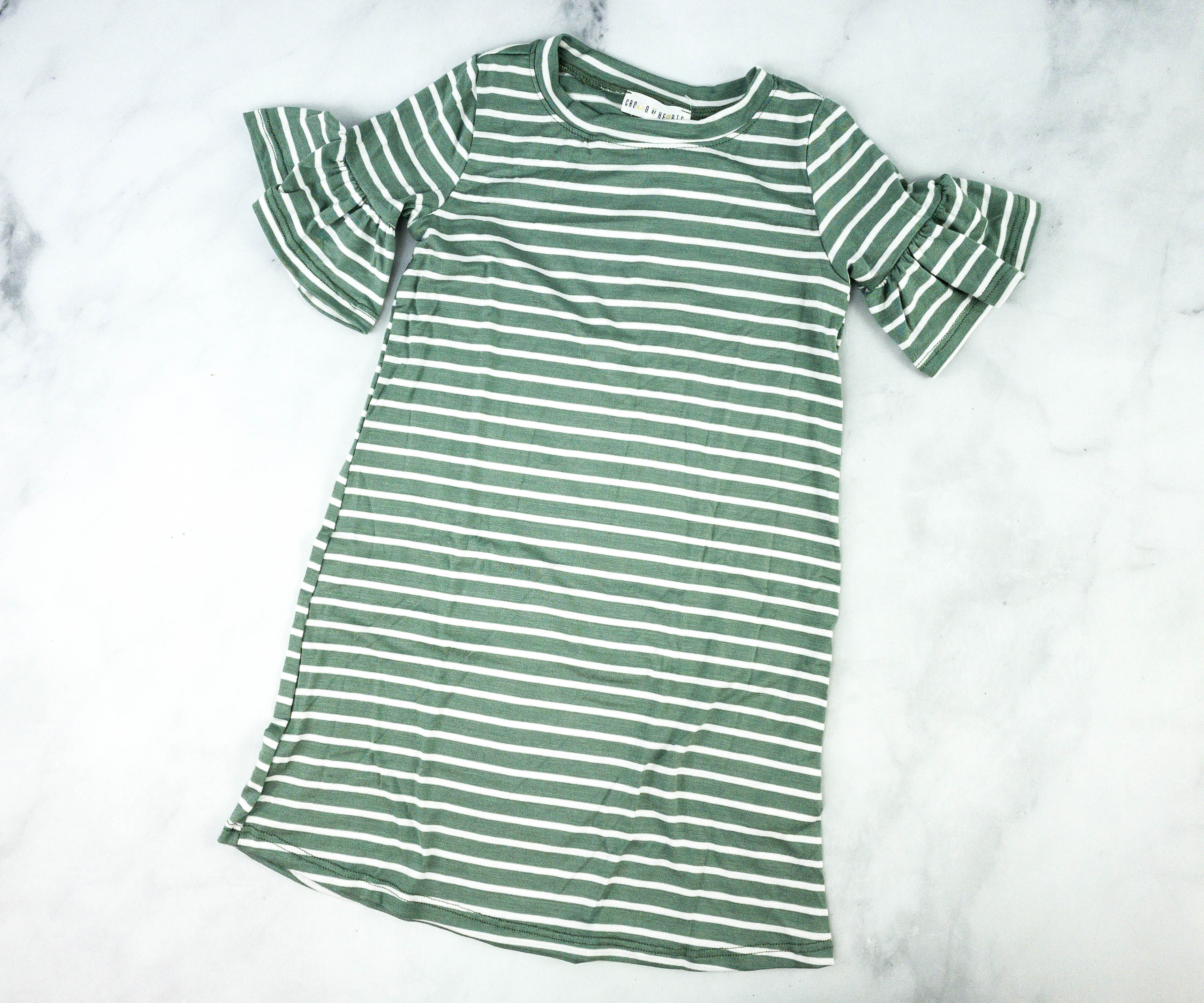 Crown of Hearts Daya Ruffle Sleeves Dress ($20) This dress is really nice. I like the color and the soft fabric used. It feels really great to the touch.
The striped design is pretty simple but what sets it apart is the cute ruffled sleeves. It gives it a more charming and playful look that's perfect for my little girl!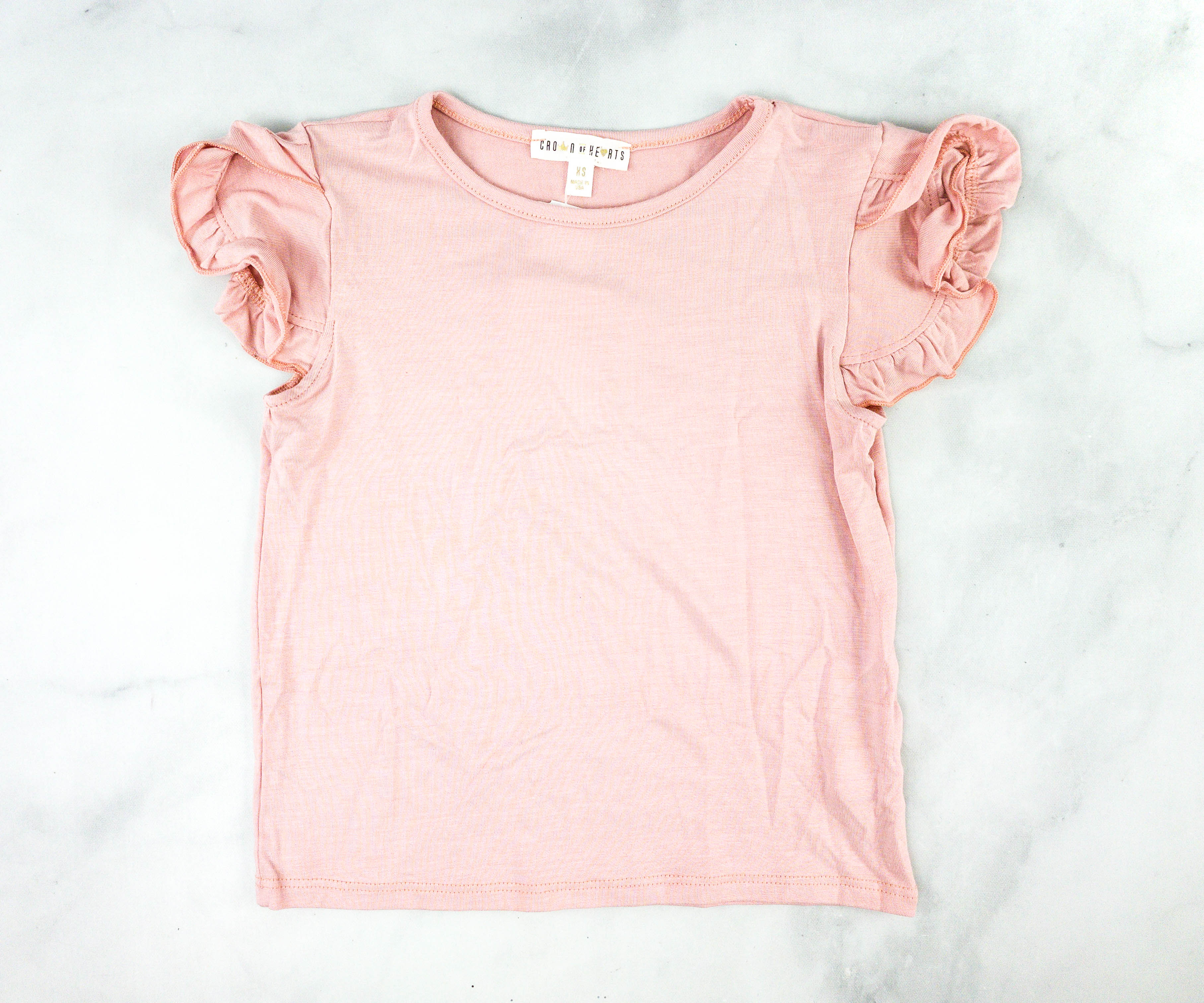 Crown of Hearts Moira Ruffle Sleeve Tee ($14) My daughter said she loves this color right off the bat!
I can't really say I blame her because it is quite a lovely color! This shirt is plain so it will be easy to style. It also has ruffled sleeves so it adds more style without being too extra!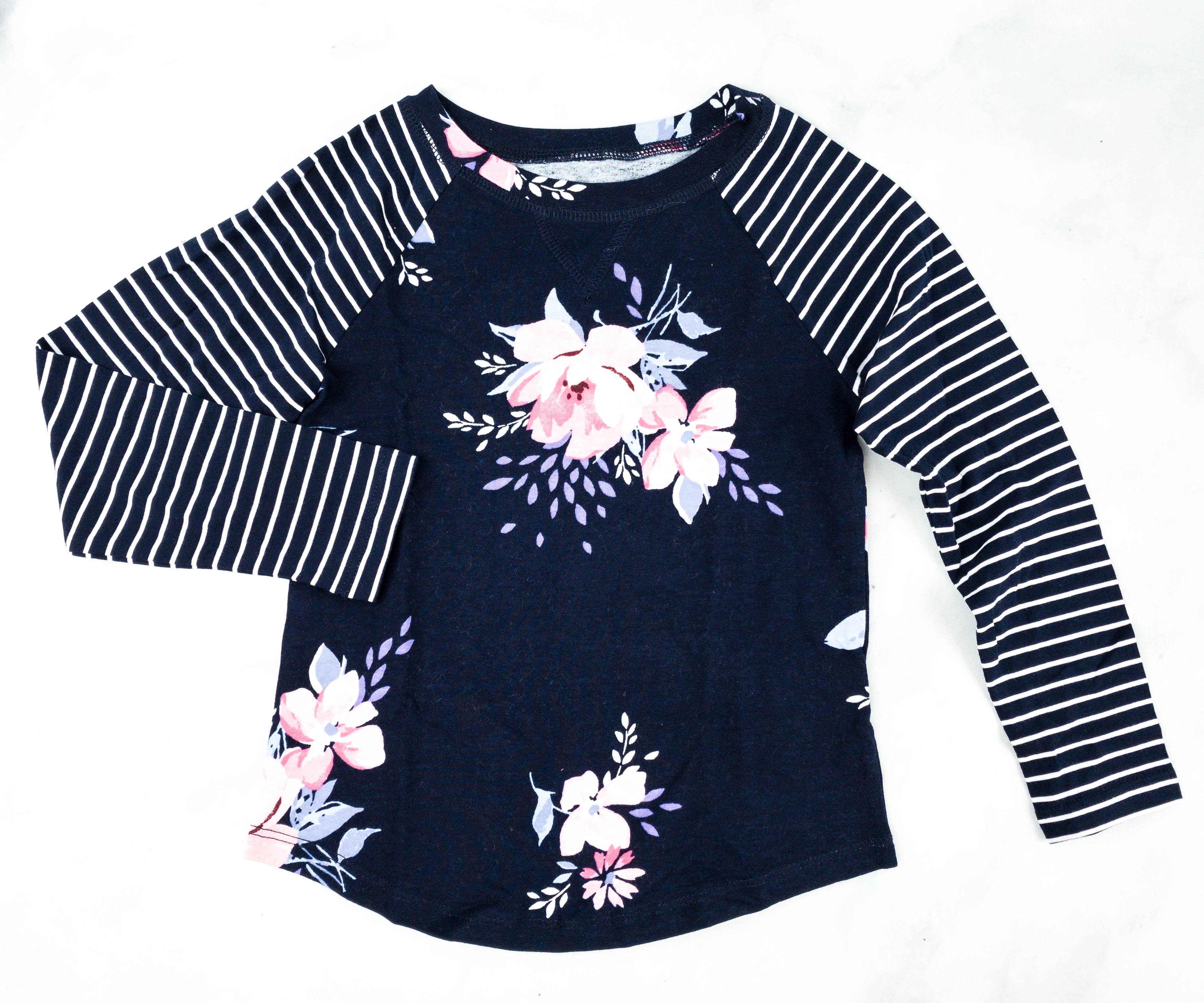 Rumi + Ryder The Raglan Tee ($16) This has a lot going on with the floral body and the striped sleeves!
Bailey Lane The Brushed Longsleeve Graphic Top ($20) How cute is that dog with a bow on its head! This pullover is surely on the top of our favorites this month for that dog print alone. The mini peplum style is also lovely. It looks girly and chic!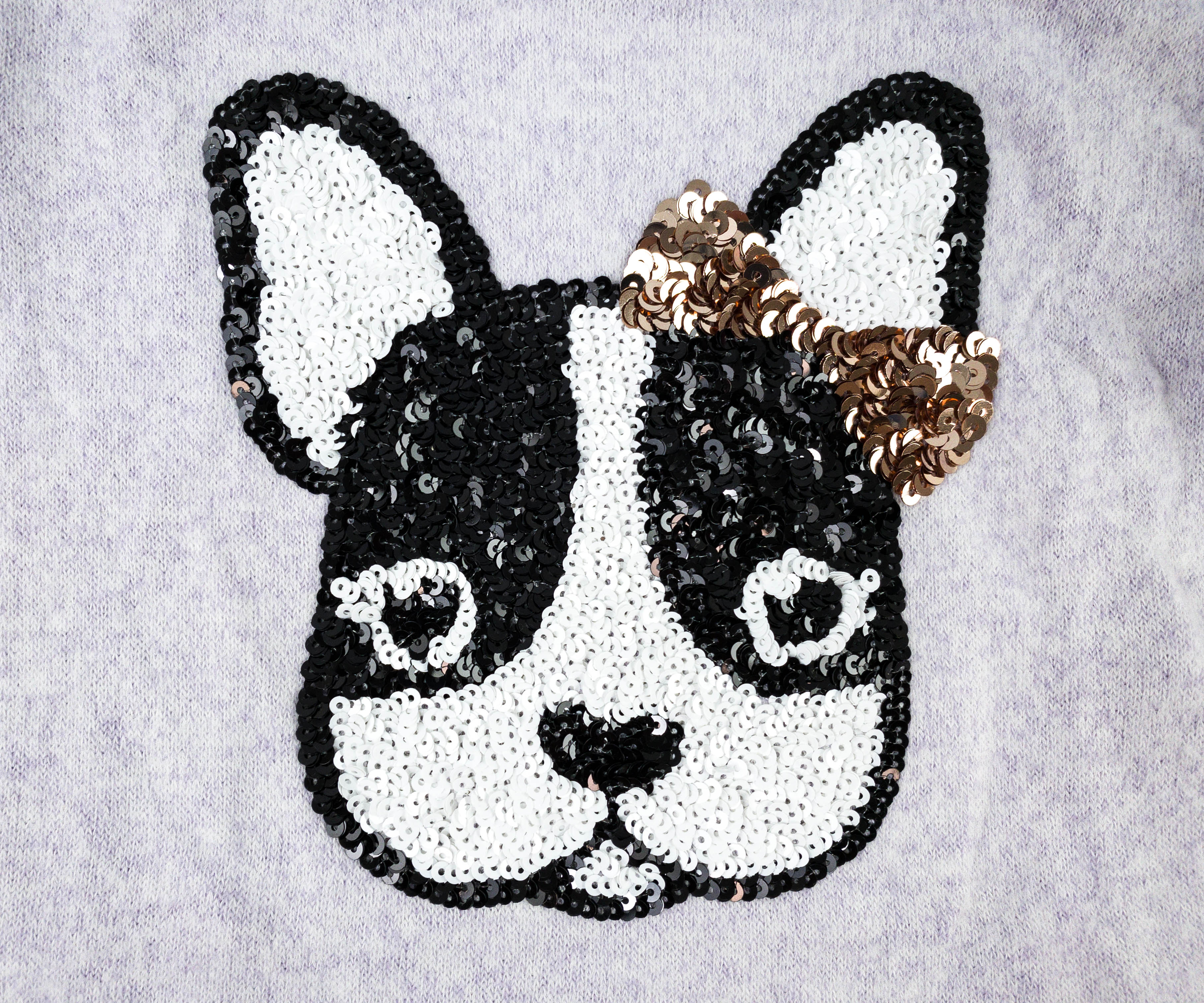 The cute dog print is made of shiny sequins so it's textured. It shines a little bit when hit by the light at the right angle!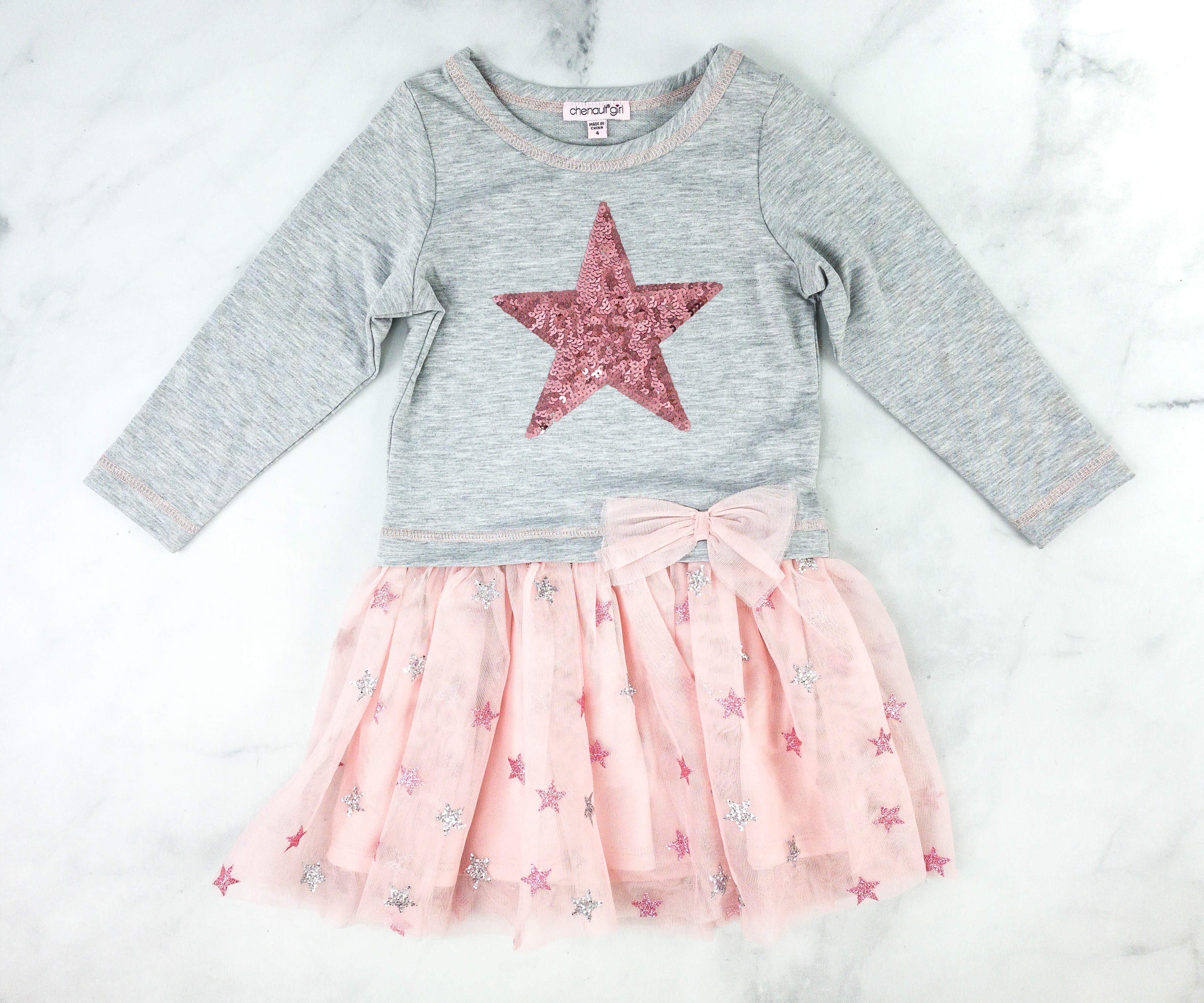 Chenault Girl Tami Tutu Dress ($30) This dress is gorgeous. I actually thought this was two different pieces so I was surprised to see that it was a whole dress. I like silver and pink color combination!
It has a pink sequined star design that looks really striking against the gray top.
The dainty tulle skirt has glittery silver and pink stars all over and they are adorable! The ribbon is what ties up this whole look together though! It adds a level of cuteness and innocence to the whole look. I love this piece because it's beautiful and I find it really age-appropriate!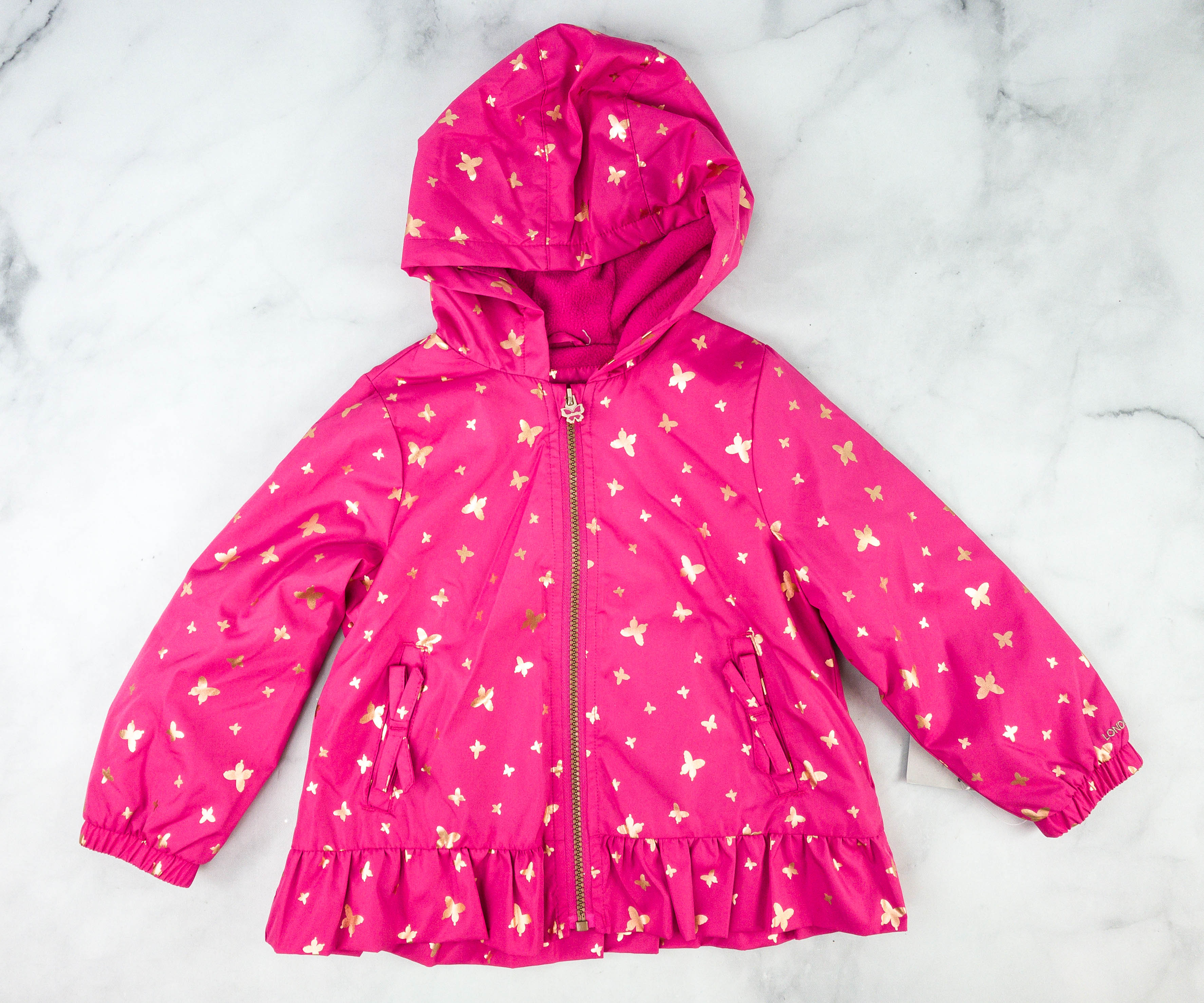 London Fog Clea Raincoat ($28) This awesome raincoat has a striking pink color accented with gold.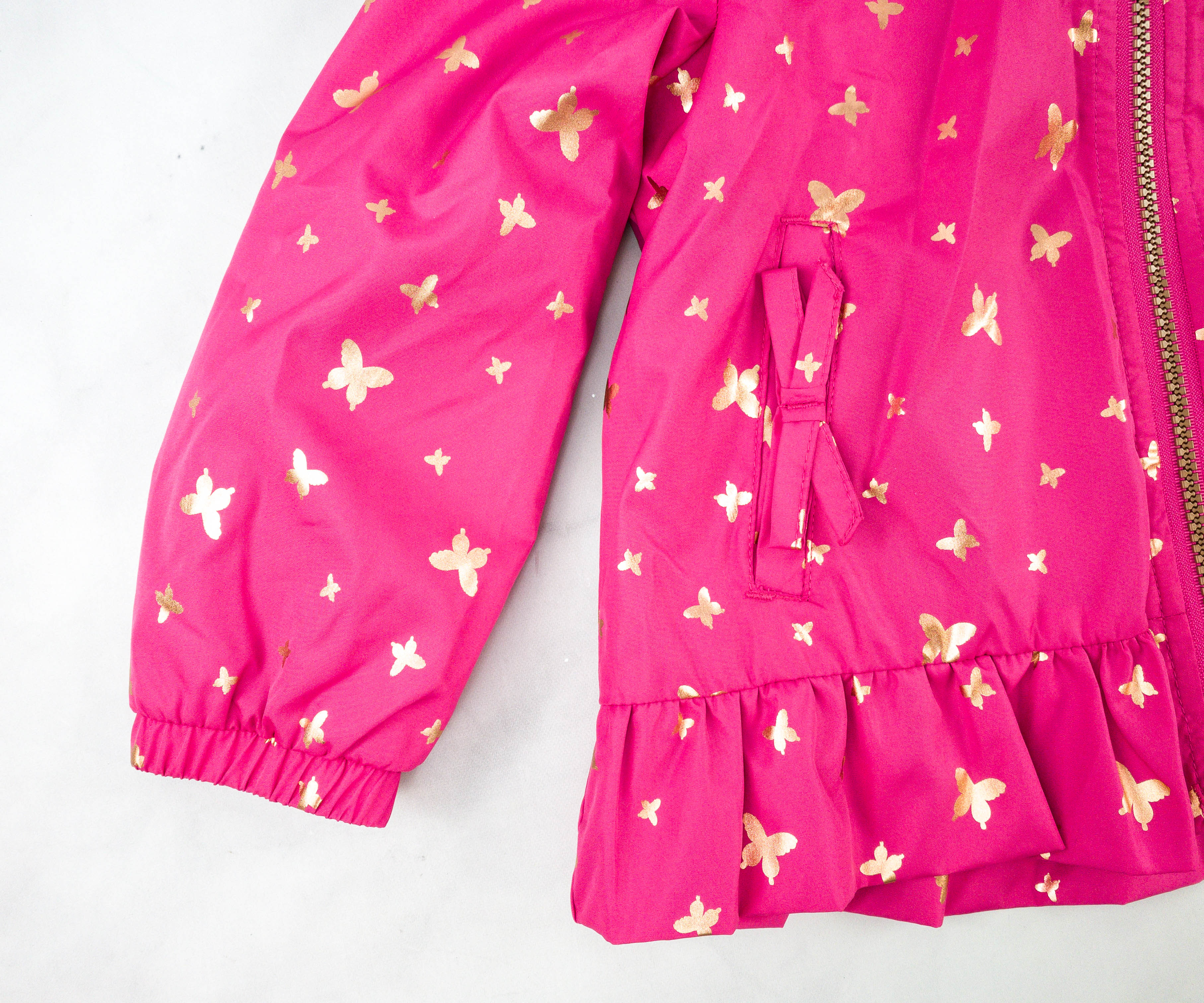 The cuffed sleeves make sure that it doesn't ride up even with sudden movements. They also included front pockets which are always handy!
It has gold zipper hardware which matches the whole look. There are gold butterflies all over in different sizes and it looks really charming! Even the zipper pull is a butterfly!
It's another amazing fix for my daughter! We received a lot of cute and adorable outfits, ranging from tops to dresses and even leggings. Our favorite was the tutu dress! It's dainty and it'll be great for wearing on special occasions anytime! The raincoat was also great! It's something that we can keep because it's perfect for the season. It's one of the most stylish raincoats I've seen so far! We ended up keeping the entire box. As usual with the kids' fixes, it usually works out in our favor to keep everything because of the whole box discount!
What do you think of Stitch Fix Kids?