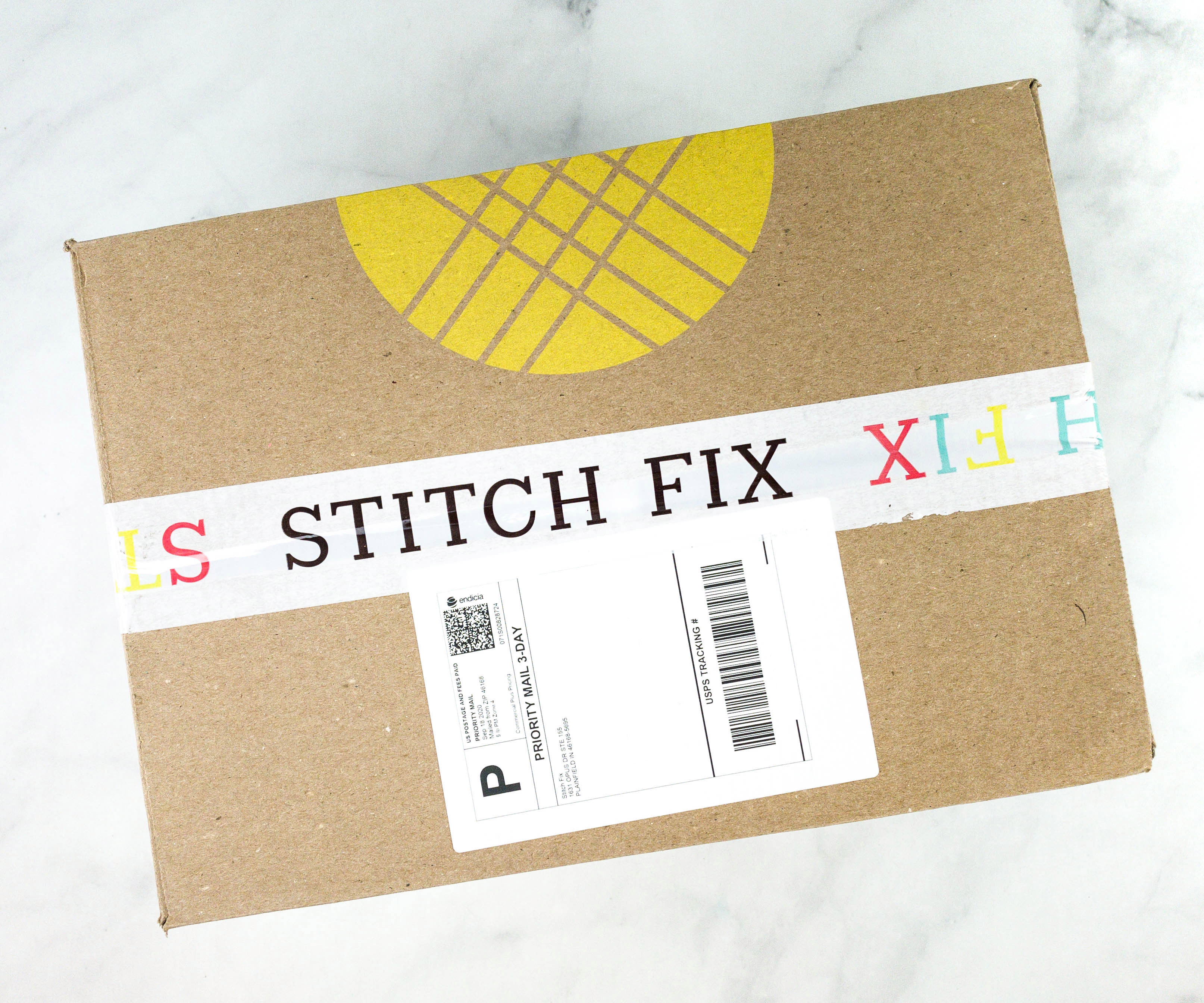 Stitch Fix Kids is a personal styling service for kids clothing ranging from sizes 2T to 14. At $20 styling fee for each box, you'll get 8 to 12 items with retail price ranging from $10 to $35 when it is shipped to you. You will be asked to share some styling preferences first when you sign up for this box so that the items included will be curated accordingly. If there are clothes that don't fit your child, you can always return them by the return envelope included in the box. If you do decide to keep all of the items, you will get 25% off on the whole box.
This is the review of Stitch Fix Kids for Girls.
The items arrived in a brown box sealed with a Stitch Fix tape.
There's an envelope on top, with the rest of the items hidden away.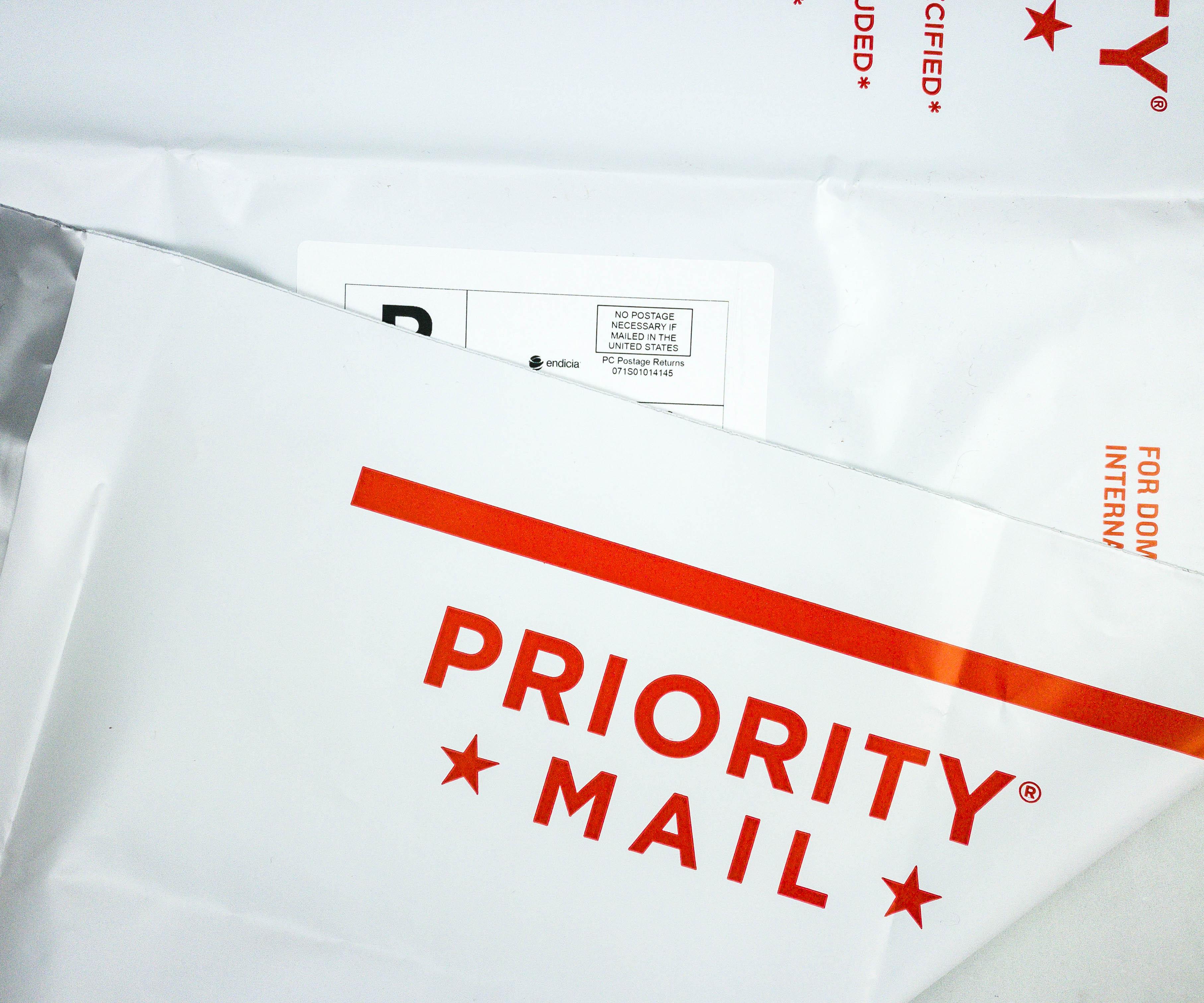 The return envelope is already included in the box so you can return what you don't like/doesn't fit easily.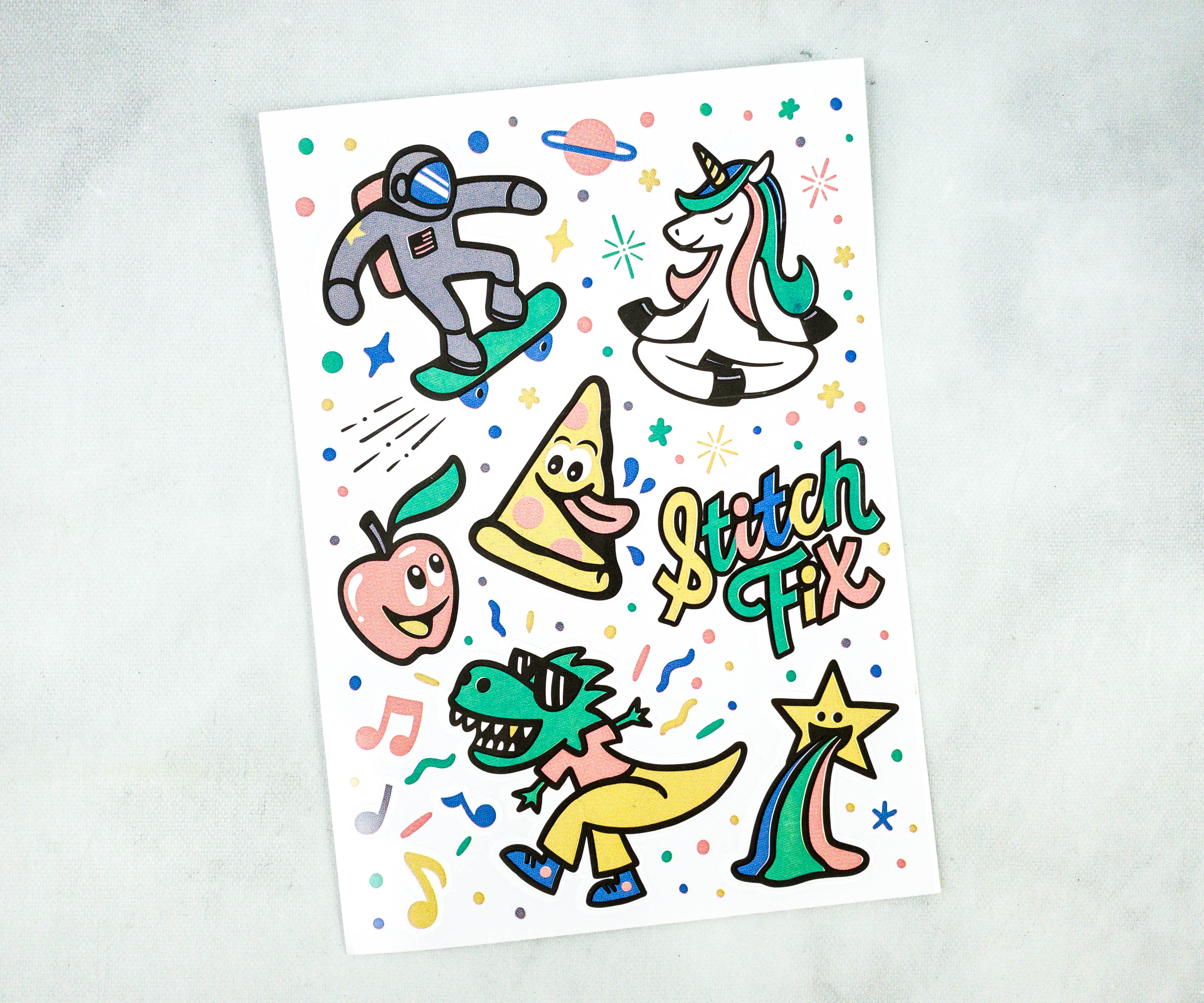 StitchFix started it off on the right foot with this cute set of StitchFix stickers!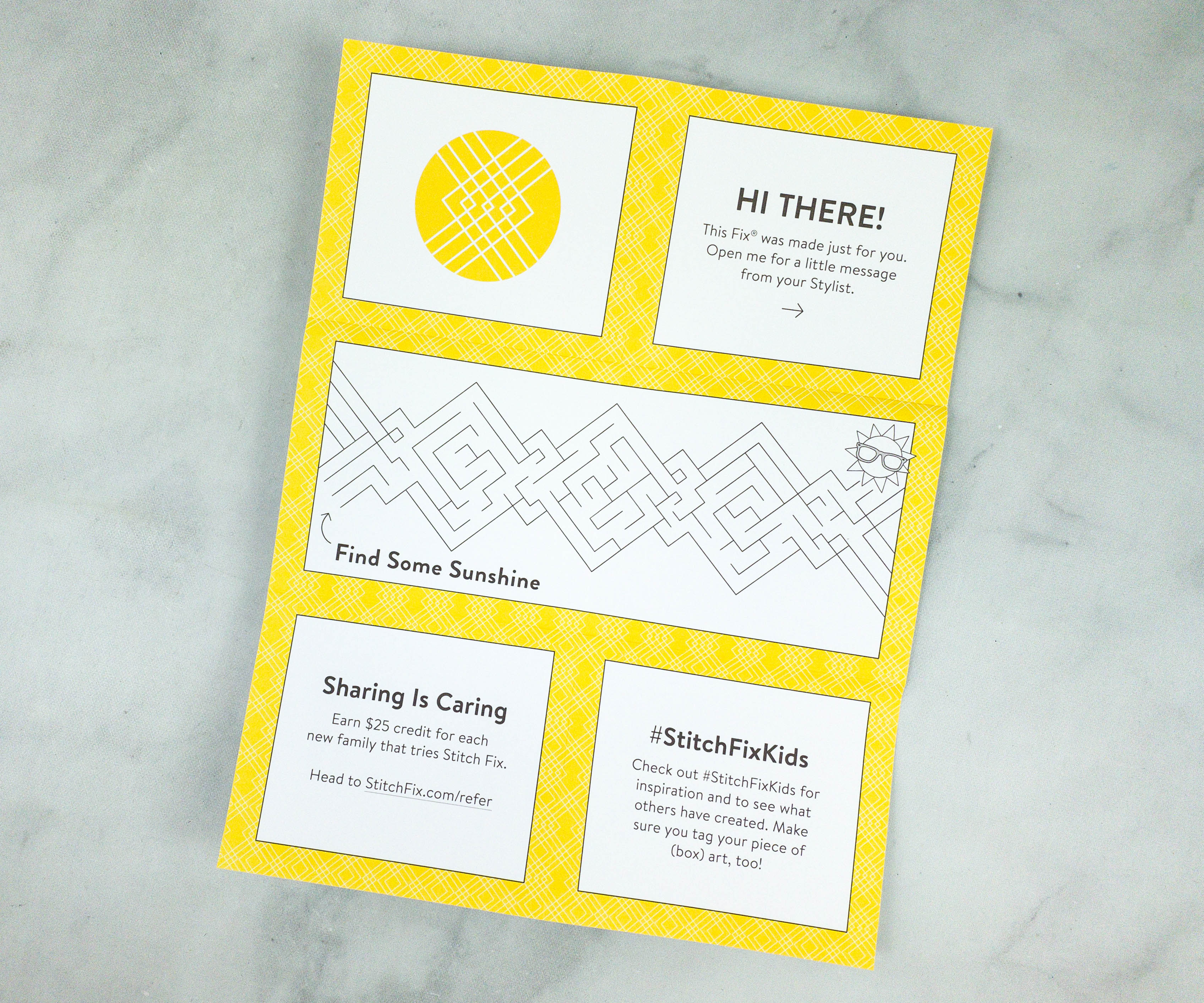 There's also a mini-game for the kids!
Here are photos of all the clothing items in my daughter's fix!
They also included a list of all the items' size and price. This way, it will be easier for you to compute how much you'll be paying if you'll get individual items.
Everything in my box!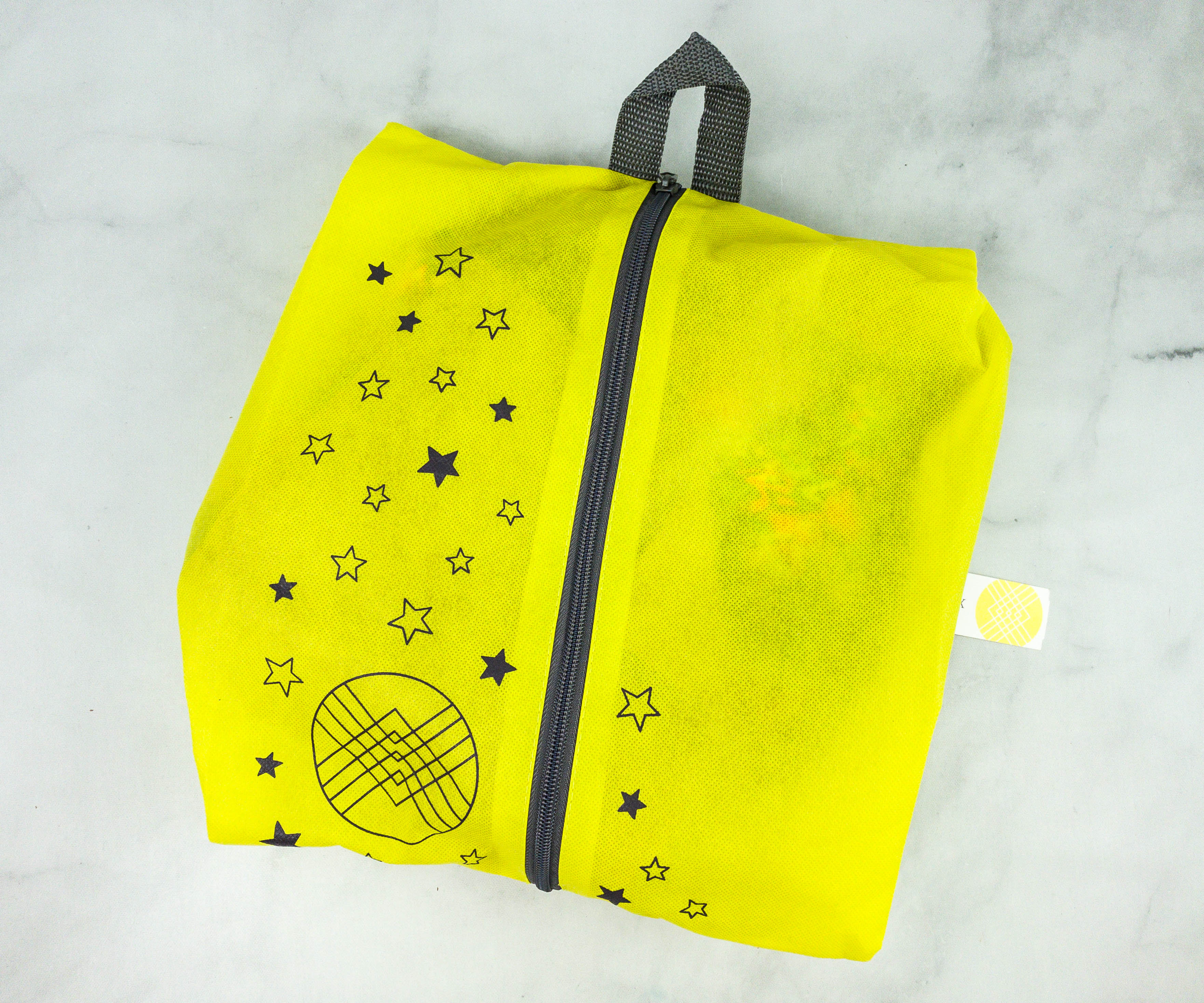 MIA Kids Giulianna Combat Boot ($34) All the footwear they send comes in a reusable bag. This is perfect as storage for when we're traveling!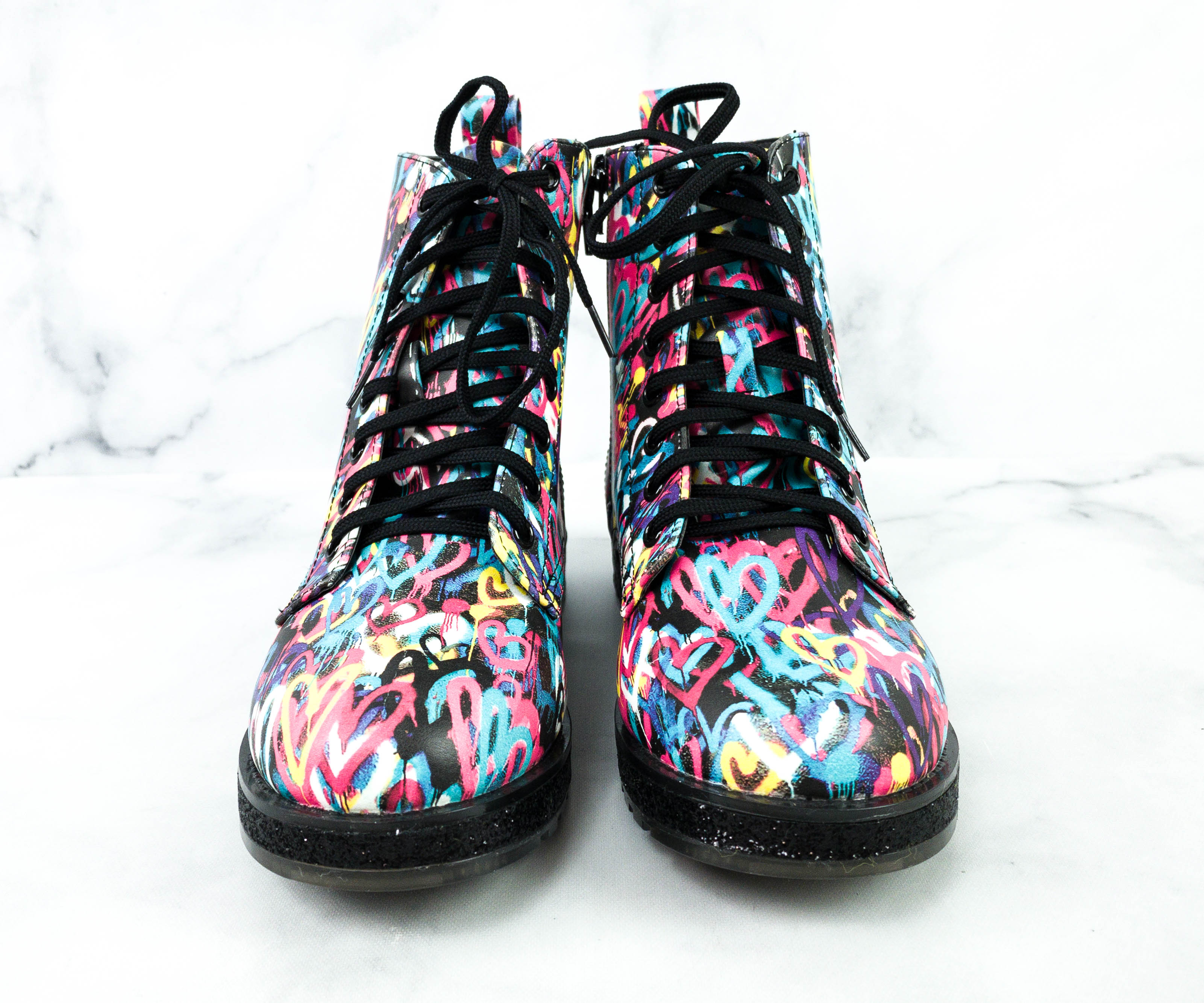 It's a pair of combat boots with graffiti hearts all over. It's cute and edgy at the same time!
The hearts look like they were drawn with spray paint.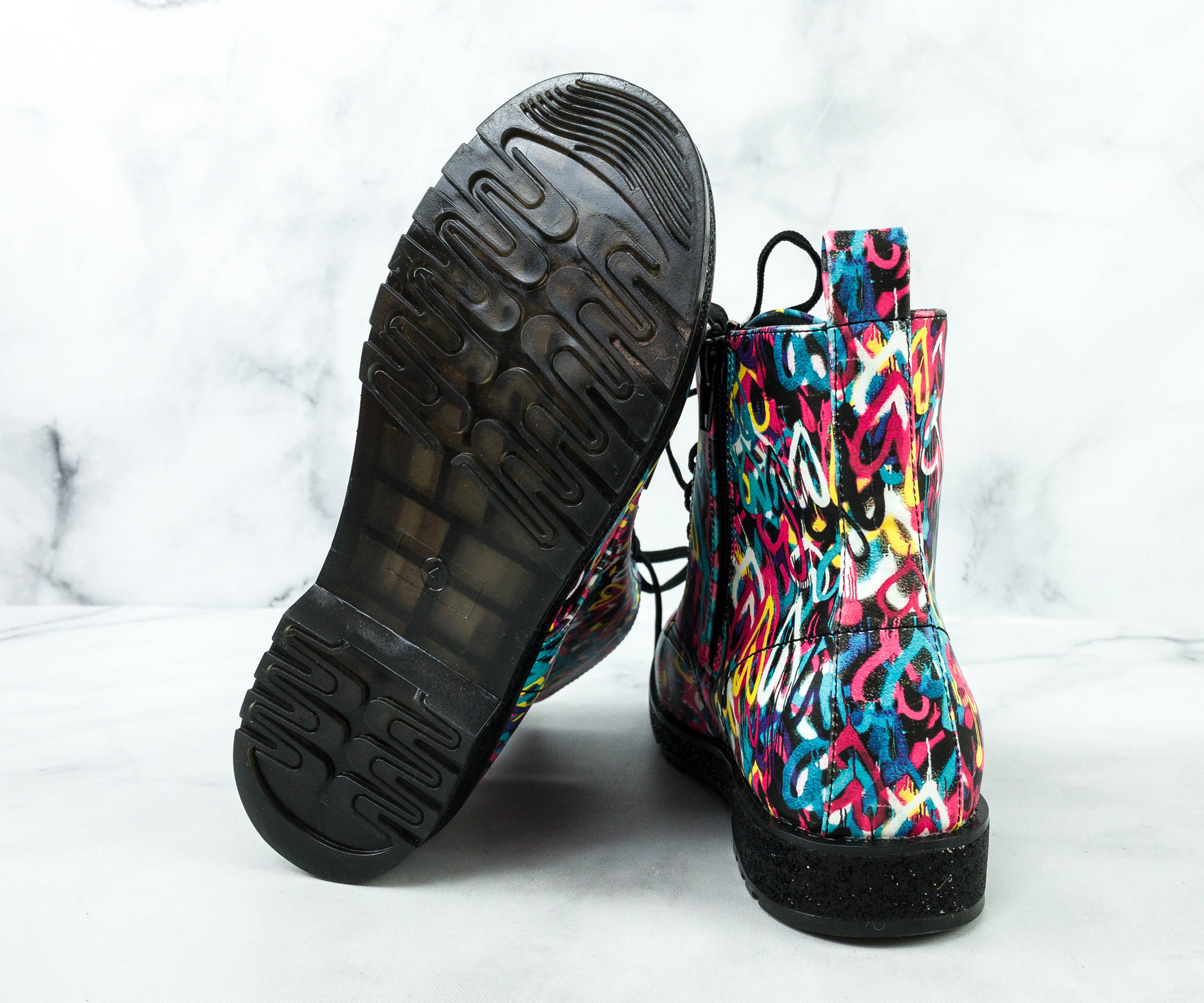 The soles are made with rubber for extra protection on wet surfaces. Like other combat boots, I think this may need some breaking in but it's so pretty so I'm sure my daughter will wear this every single time she can!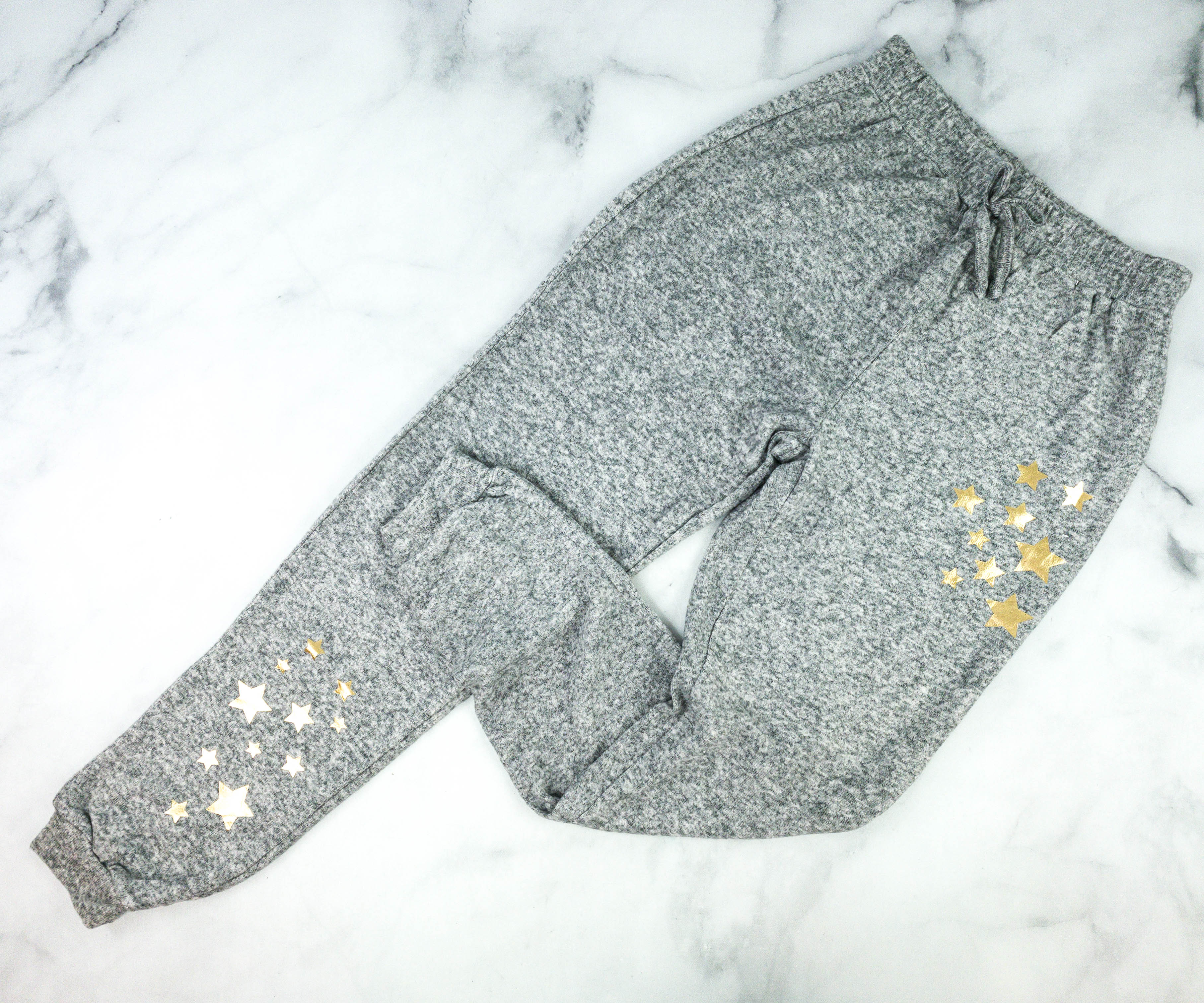 Poof Mellie Graphic Brushed Jogger ($20) My daughter likes wearing comfy jogger pants! This one is a bit plain but it has golden stars add a touch of cuteness!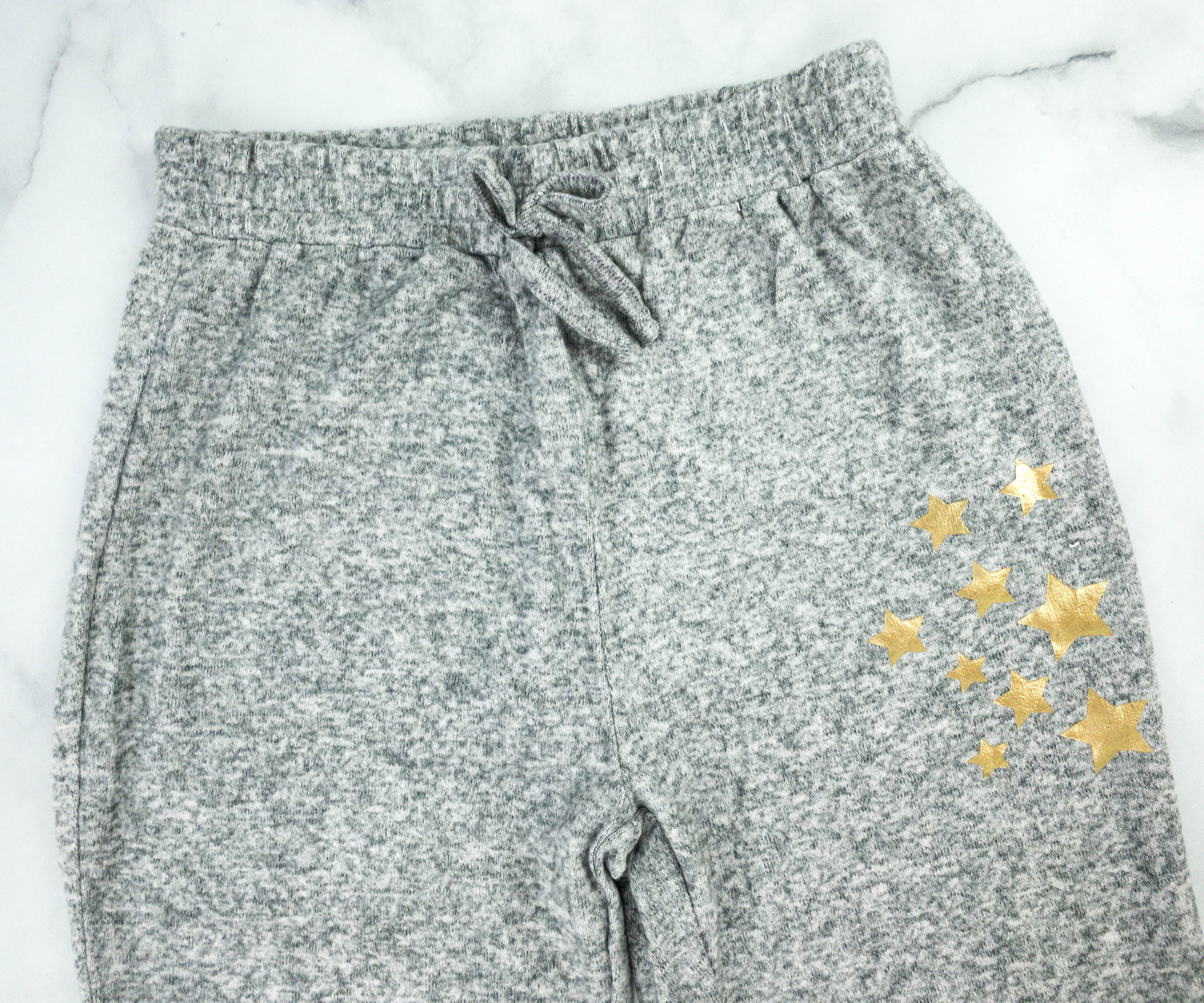 The fabric used has just the right thickness. The jogger also has an elastic waist with drawstrings that make it comfortable to wear. I just wish this had pockets!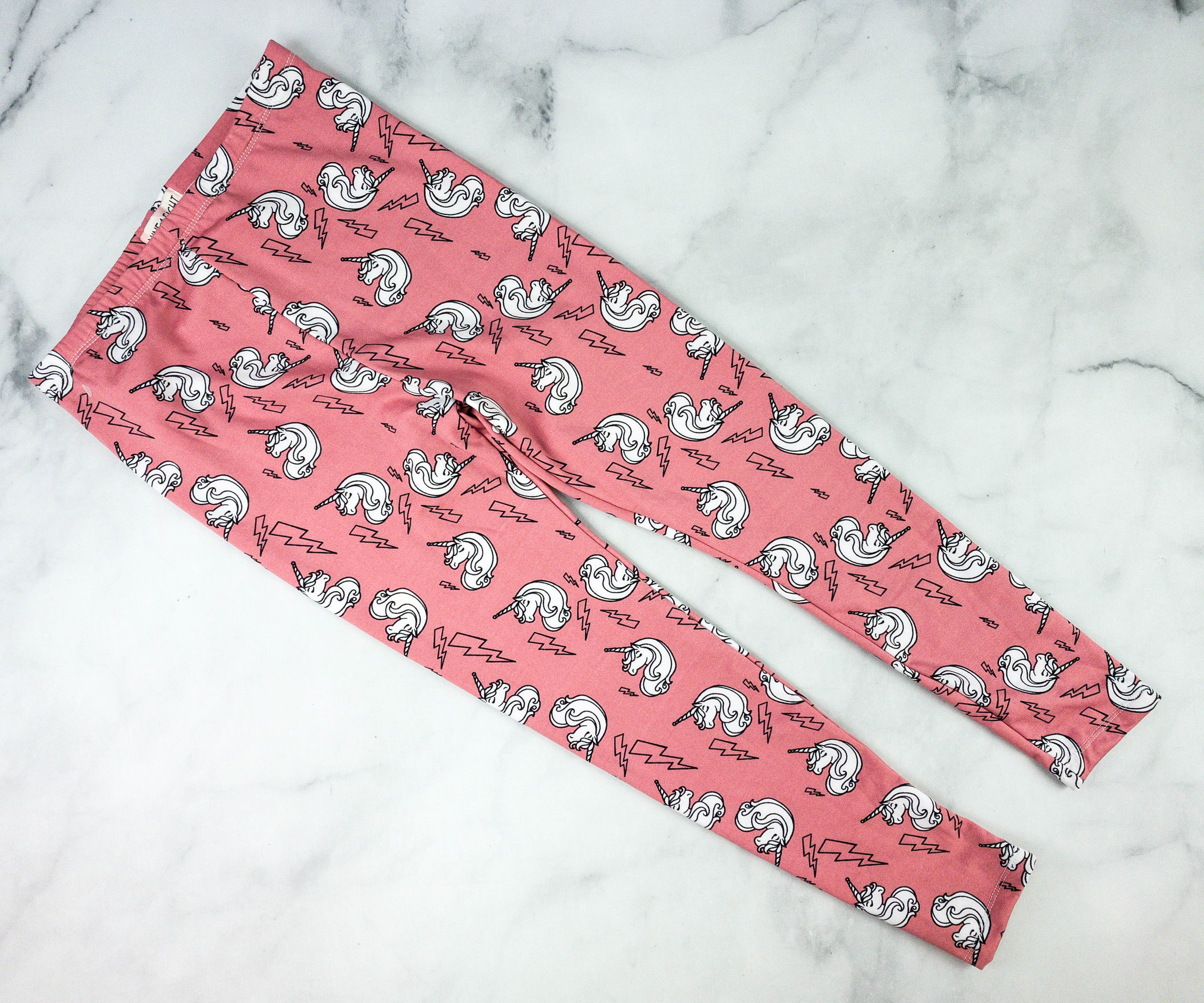 Nine of Eight Marrie 2 Pack Fleece Lined Legging ($18) This legging looks lovely with its unicorn print and old rose base color.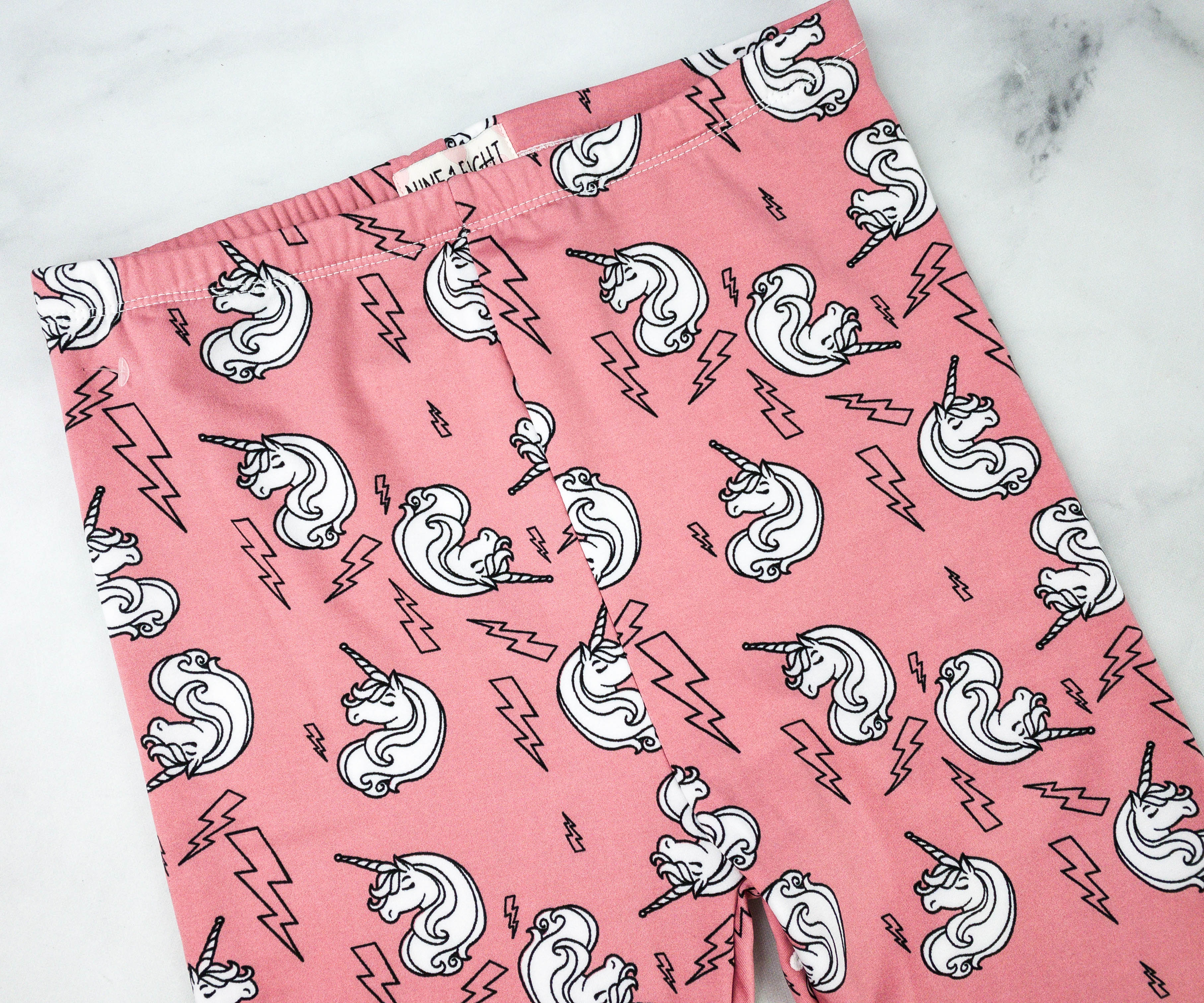 It's comfortable to wear and soft to the touch. The material is also very stretchy!
You can never go wrong with black leggings. They're easy to pair with any top that's already in your daughter's wardrobe! Seriously, you can never have too many black leggings!  This set ran small, so I exchanged it with the app!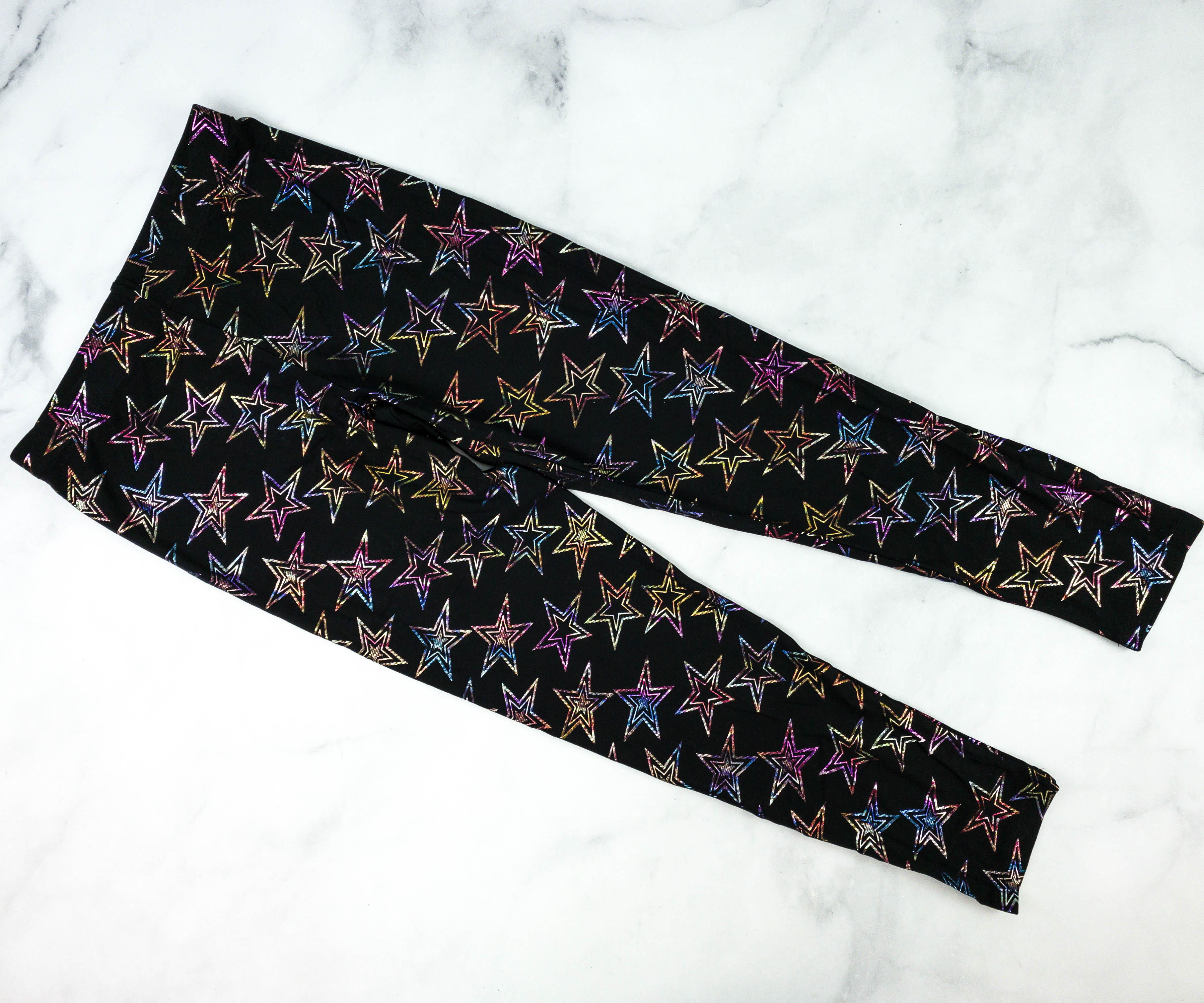 Design History Mikki Knit Legging ($14) Here's another legging and we're not complaining because my daughter loves them. This one is made with knit fabric so it's not as stretchy as the others but it's still comfortable to wear.
It has stars all over and their colors make them look like they're holographic at first glance. They're not, but it's a cool effect!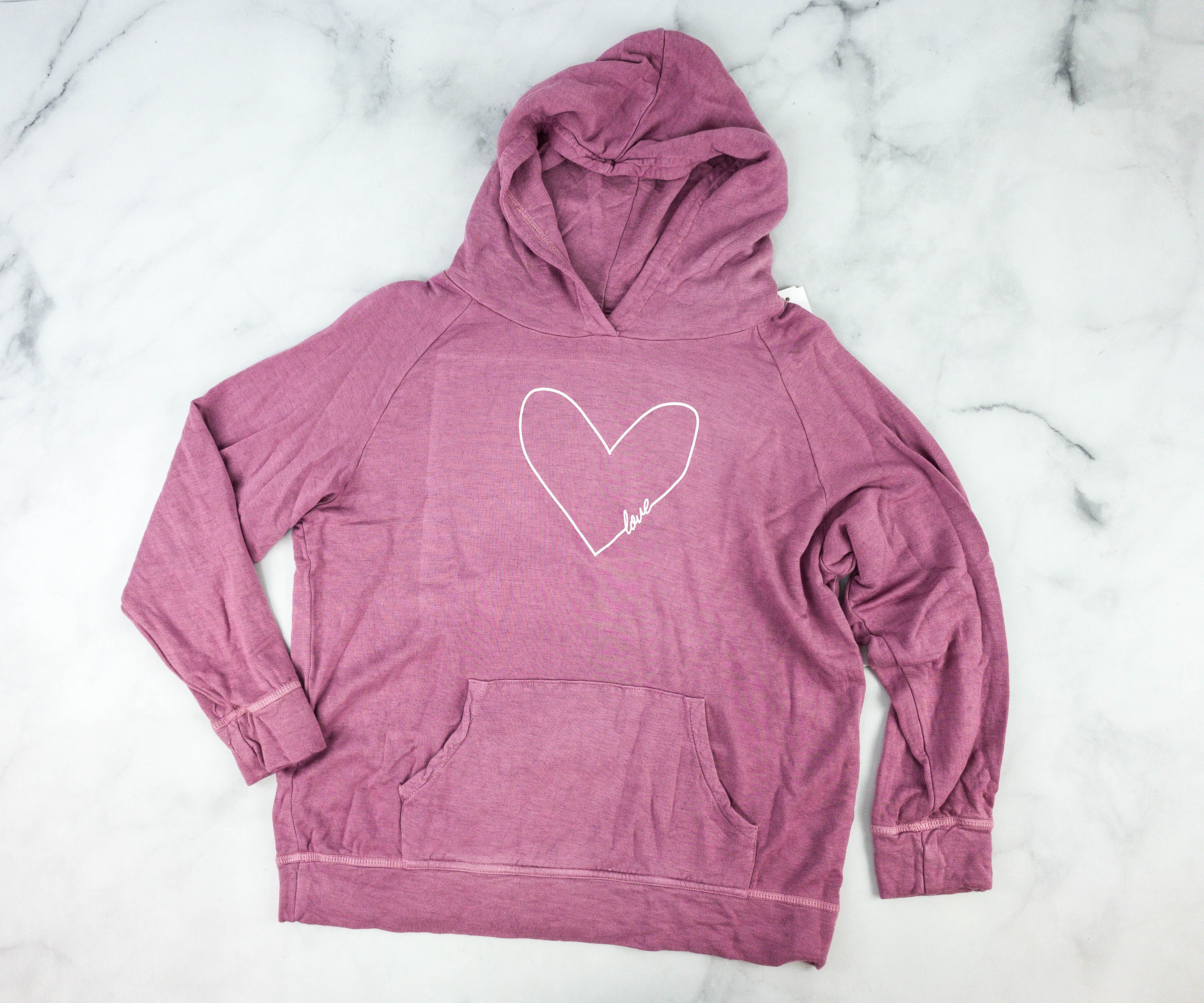 Good Hyouman Good H Yo Uman Graphic Sweatshirt ($24) This hooded sweatshirt in mauve would make a nice pair with leggings for a cozy outfit!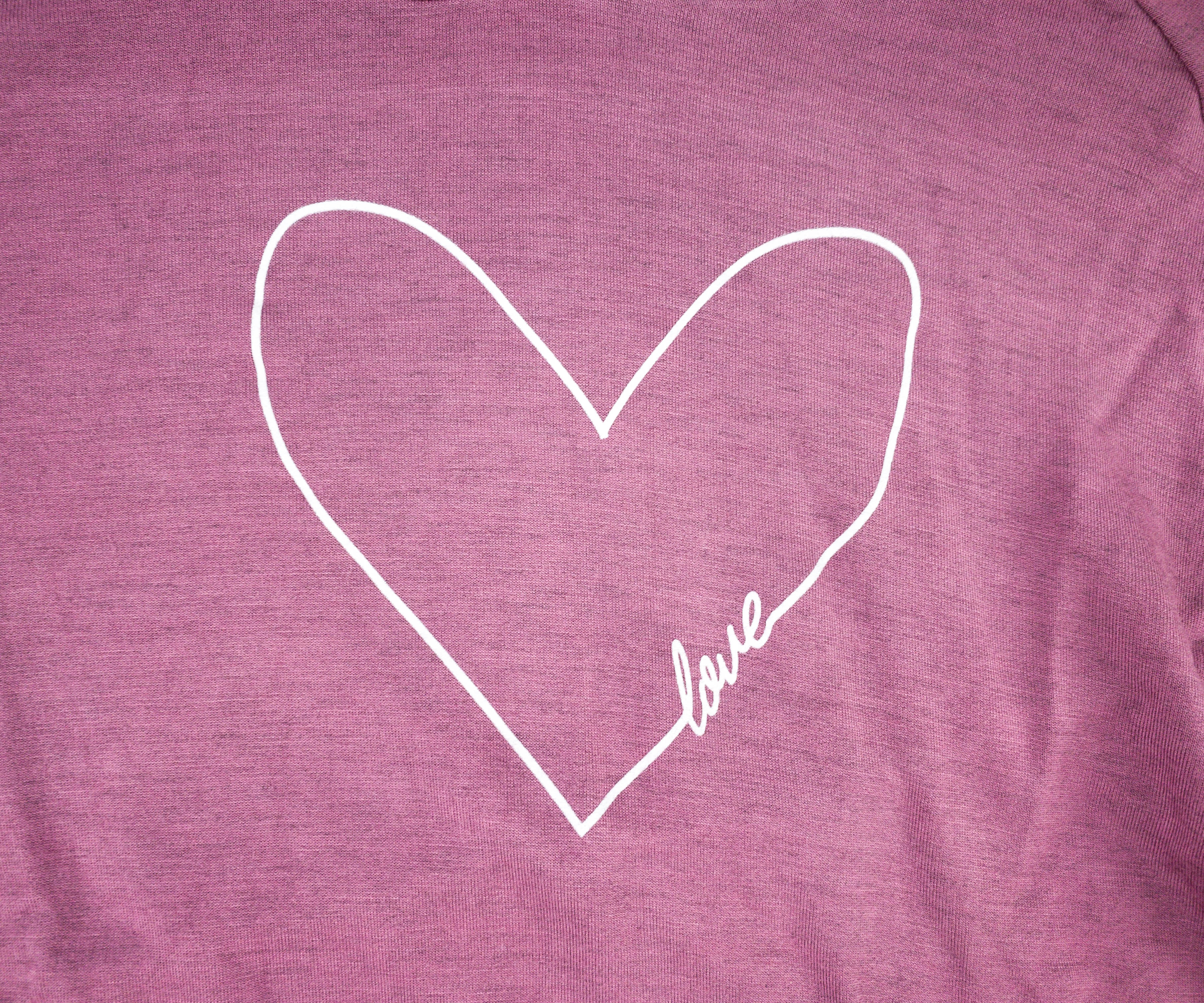 It has a heart at the center and the word "love" in cursive.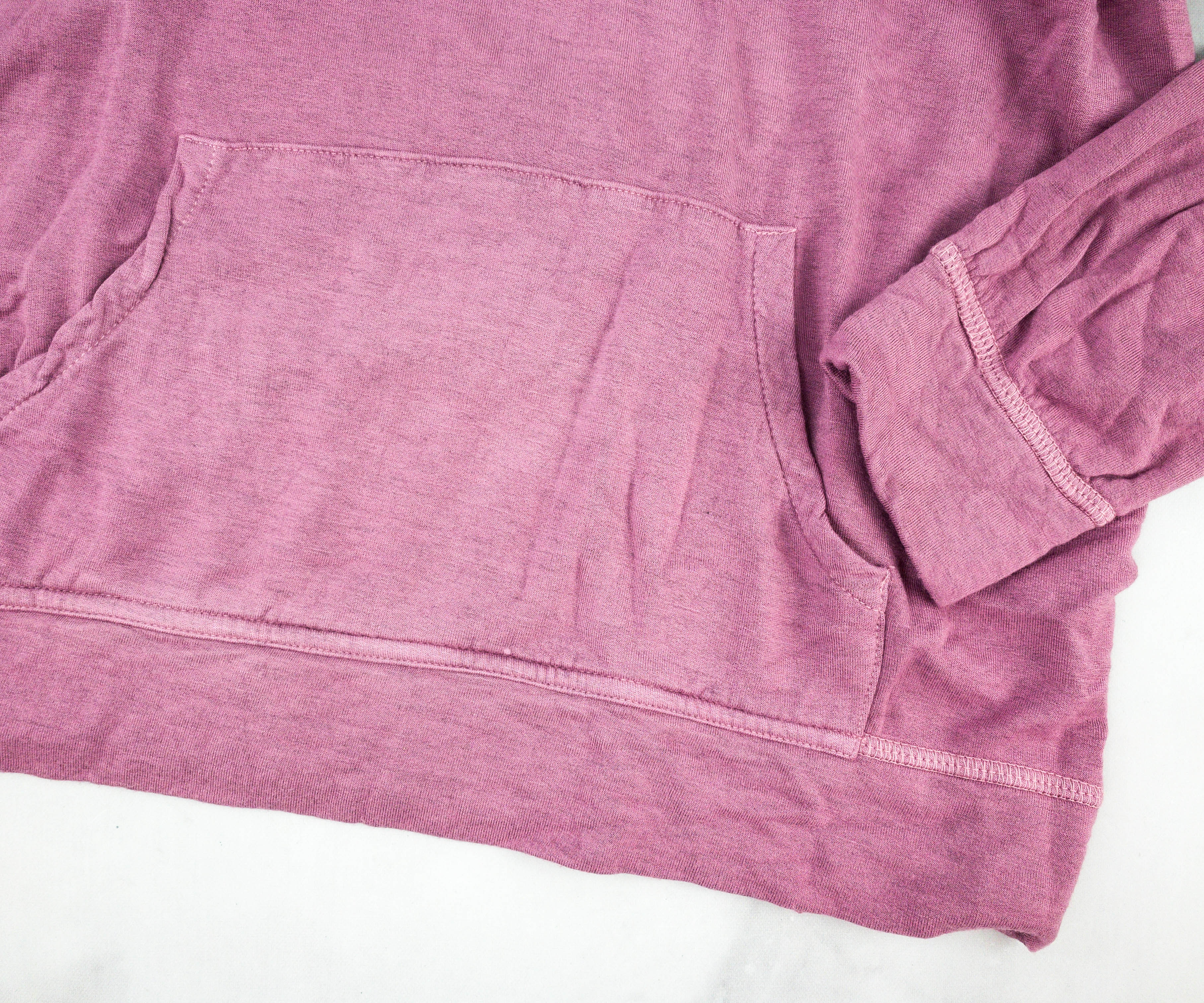 It has a comfortable fit. There's also a front pocket where my daughter can keep her hands in when it gets extra chilly outside.
Love Glam Girl Martie Tie Knot Tee ($14) This top is super adorable and it has a striking red color!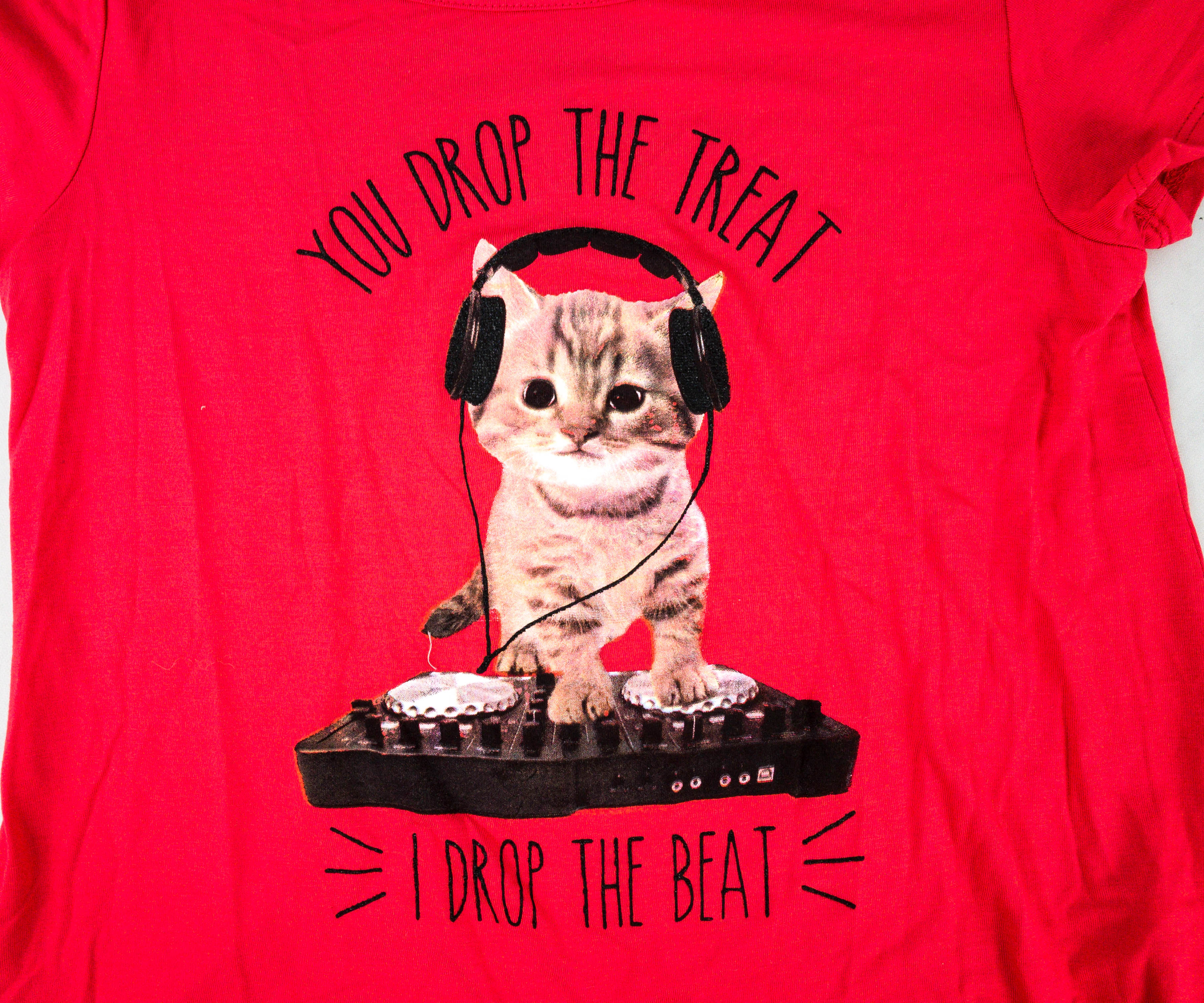 Can we all agree that this DJ Cat is the cutest? Just look at it dropping the beats!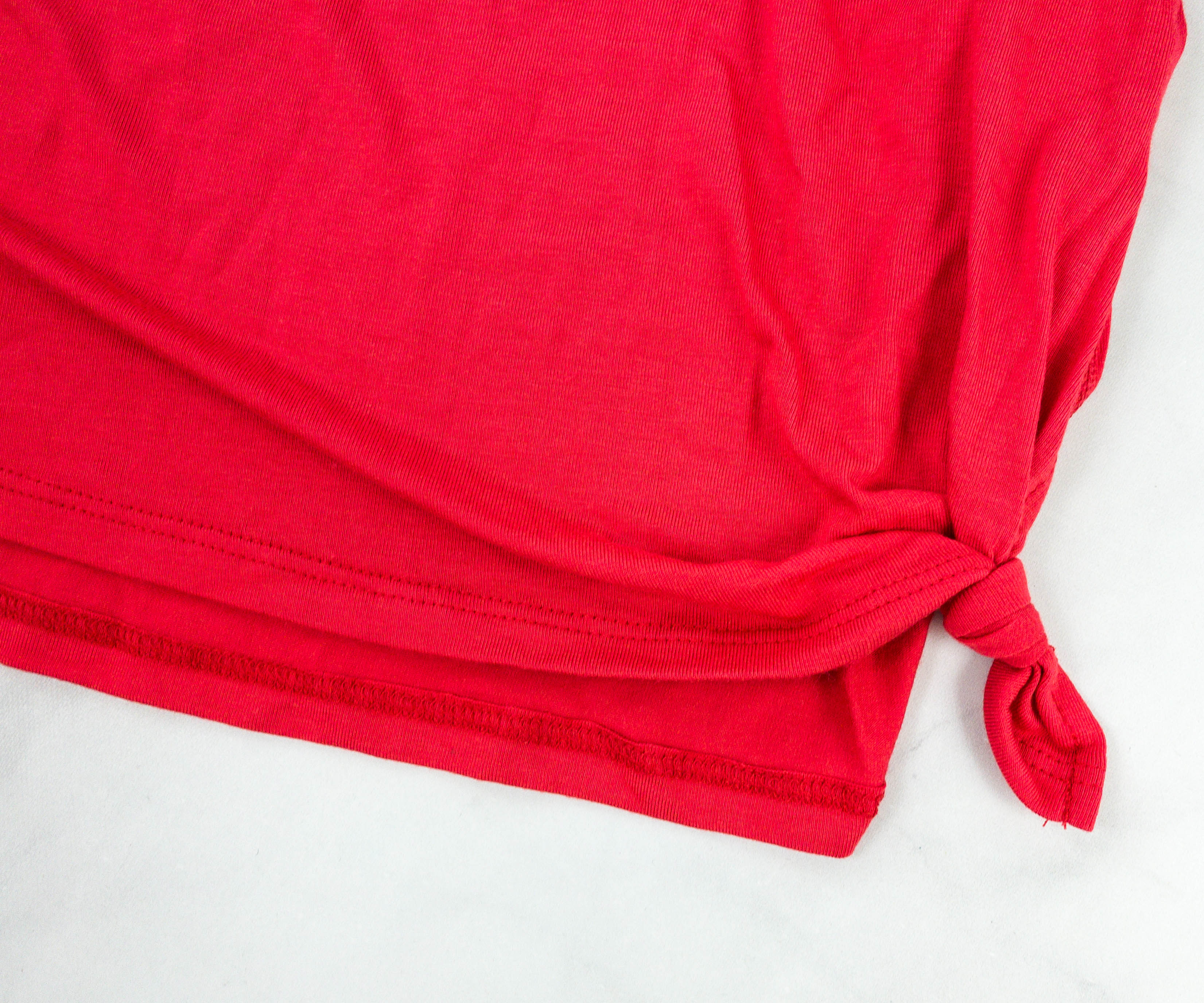 This tee also has a tie knot on one side, which is a cute touch!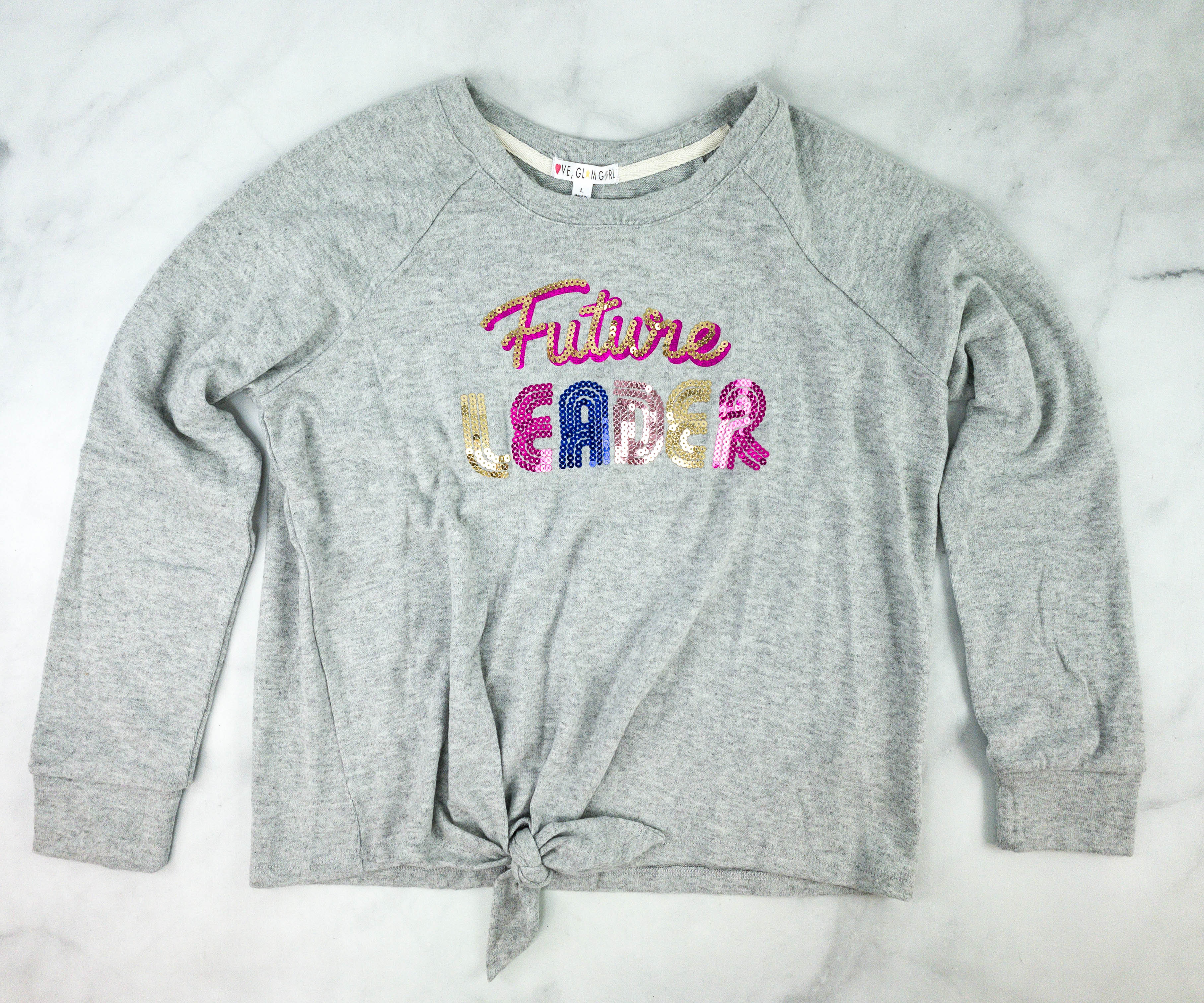 Love Glam Girl Jayme Graphic Tie Front Pullover ($20) Here's another nice clothing item for the colder days, a gray pullover!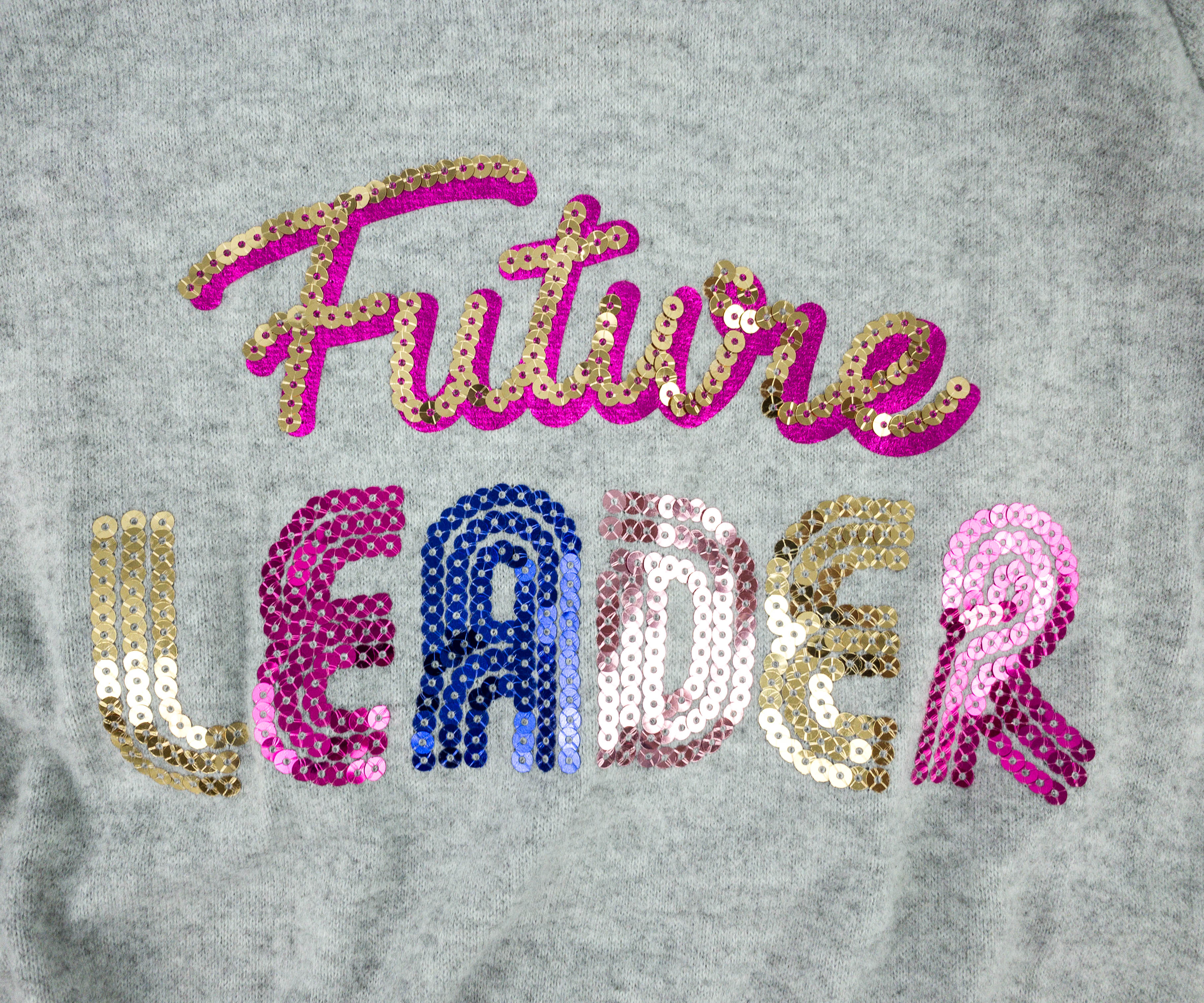 It has a statement in the front saying "FUTURE LEADER", made out of colorful sequins.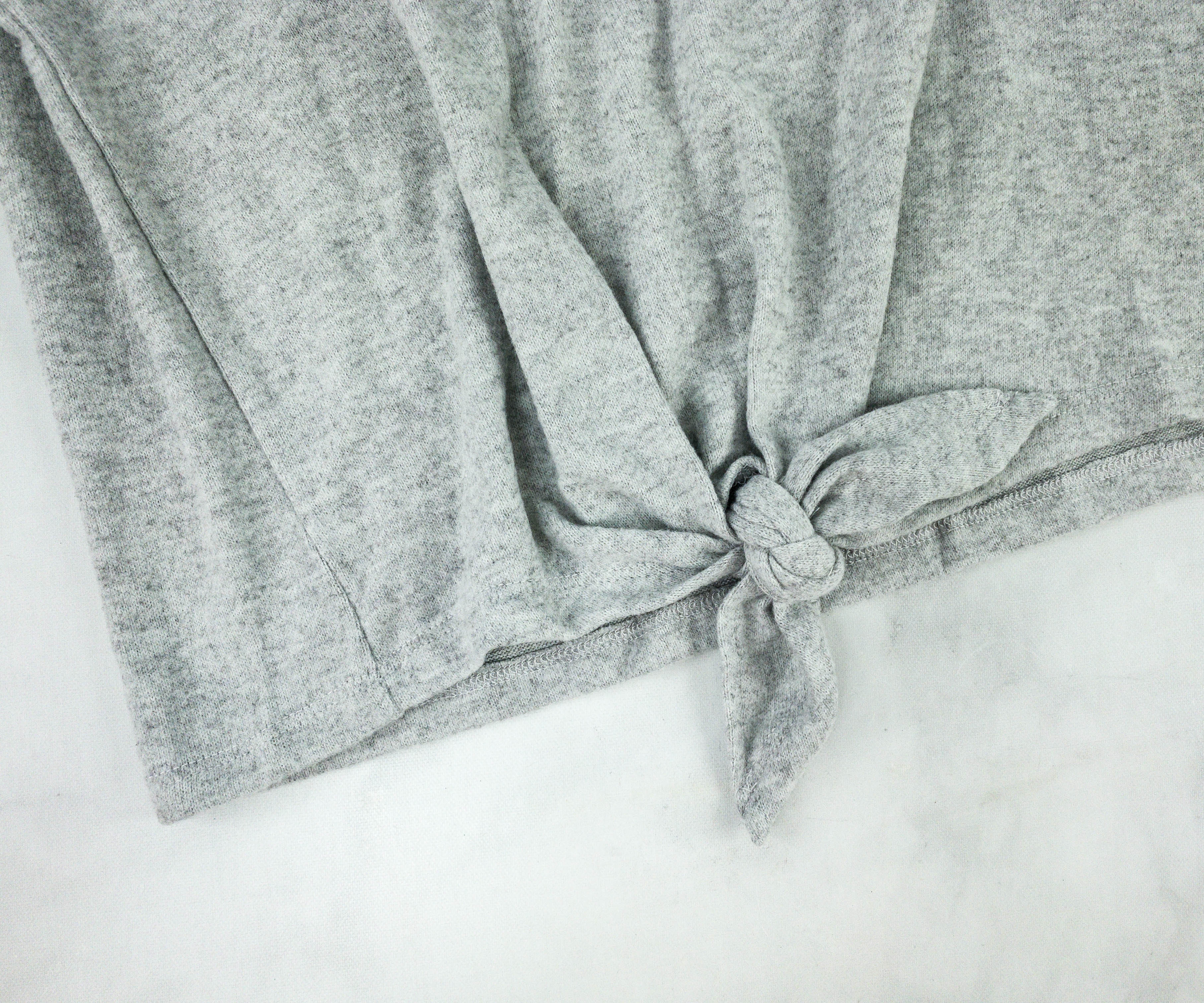 There's also a tie knot that adds flair to the overall design!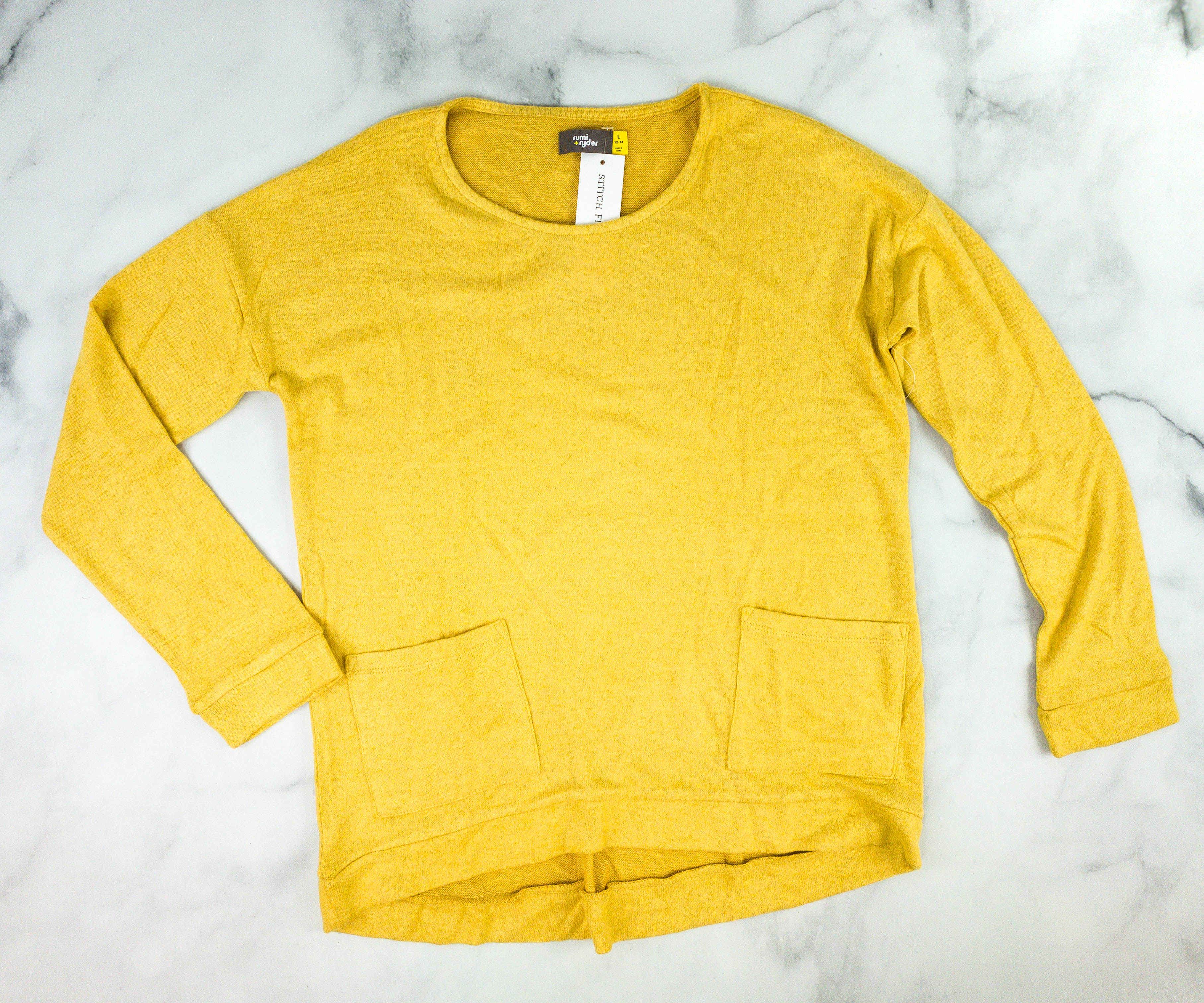 Rumi + Ryder The Brushed Pocket Top ($18) It's a bright yellow long-sleeved top! The color is definitely a bold statement in itself so it makes up for the simplicity of this piece.
It conveniently has two pockets in front for when my daughter needs to carry small things around.
Bailey Lane Tammie Swing Dress ($24) This dress is pretty and it's perfect to wear for a special occasion or when there's a family gathering!
The big, colorful flowers stand out against the dark background. There's even a criss-cross on the v-neck, a simple yet pretty detail. This one ran small, so we exchanged it for a size larger!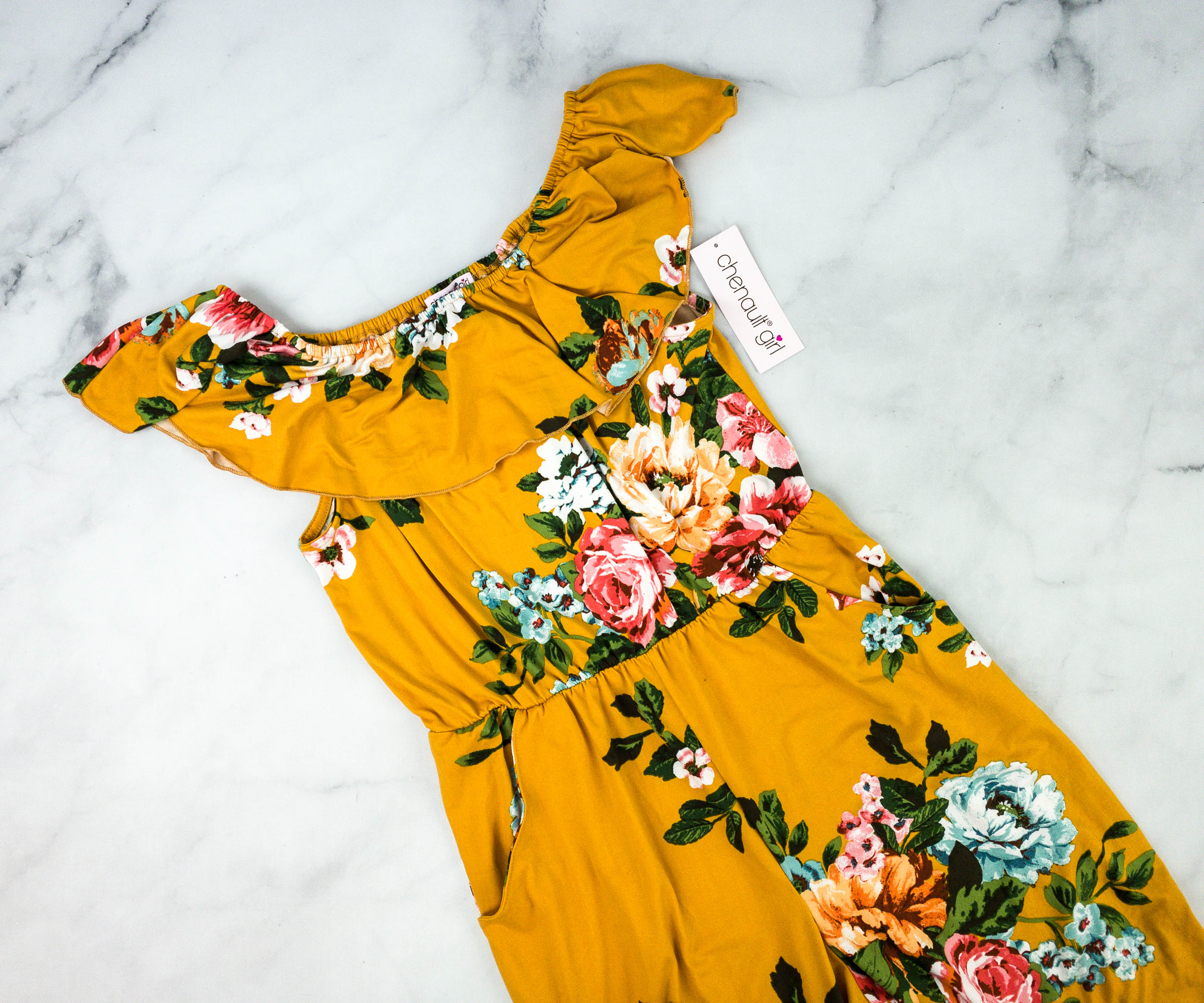 Chenault Girl Quinne Brushed Ruffle Neck Jumpsuit ($26) Here's another floral piece, a jumpsuit! It's OMG Adorable!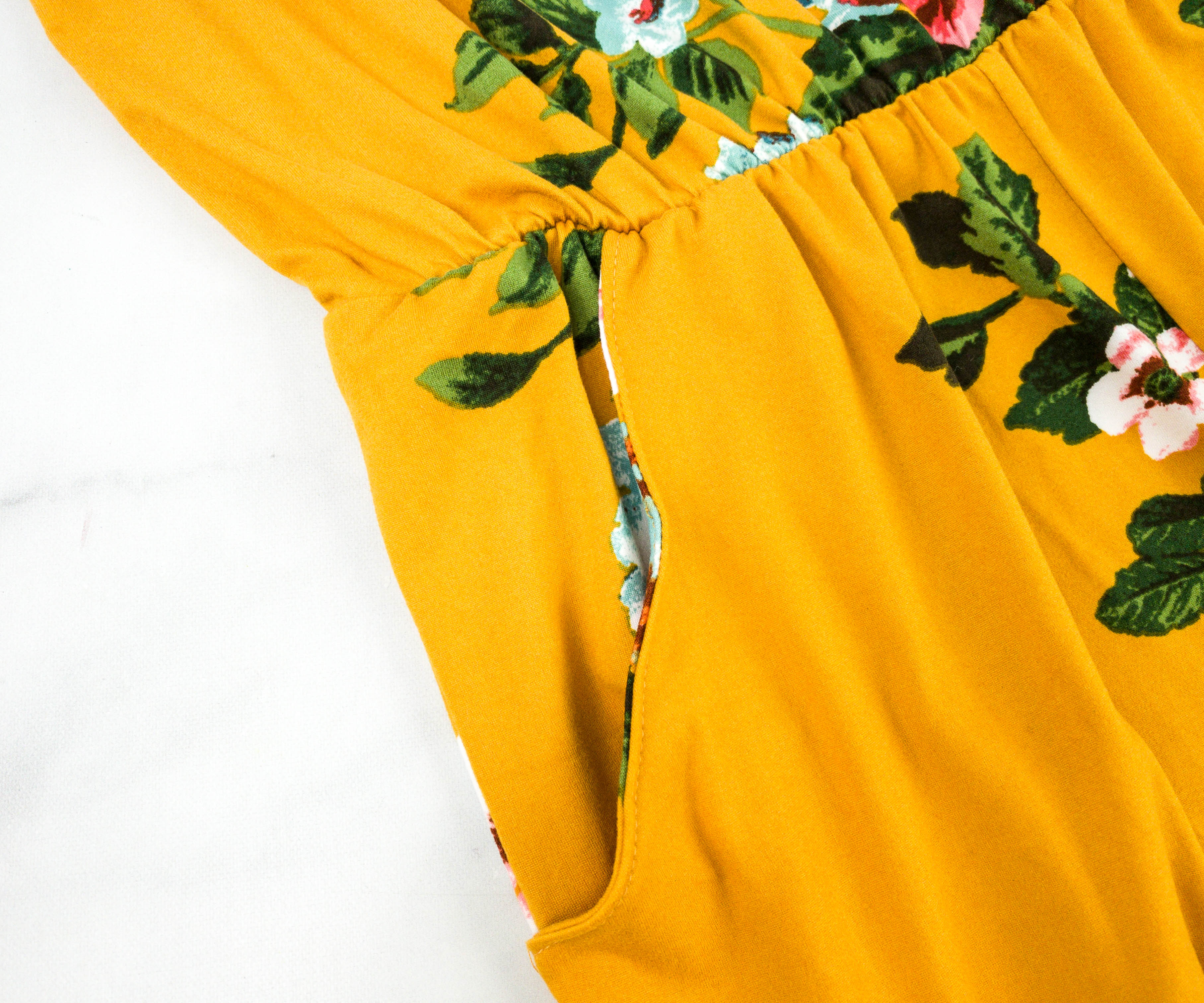 It has an elastic waist that makes it comfortable to wear. There are also side pockets!
The ruffled neckline can be worn two ways: off-shoulder or as a loose sleeve. Either way, it looks nice!
The bottom part is straight-cut and it's very convenient to move around in.
We love this month's Stitch Fix as it includes cute and age-appropriate clothing items for my daughter! The leggings are absolutely a hit as they're comfortable to wear and easy to pair whether with t-shirts, pullovers, or hoodies. It's also nice that the stylist included a dress and a jumpsuit for dressy occasions or for family events and parties. It's always convenient to try out new clothes at home, so we don't need to go to the mall to shop and she doesn't have to say no to mom – but can easily say yes to whatever the stylist selects. This styling service is a really big help in updating my kids' wardrobe! We kept everything – it's such a deal with the 25% off, and my daughter is always in love with the clothes.
What do you think of Stitch Fix Kids?