SnackFever is a monthly subscription box that delivers all your favorite Korean snacks, as well as other hard-to-find Korean treats. Snack Fever is available in two boxes, the Original box ($30) which contains 8 to 11 full-size snacks and Deluxe box ($40) which has 10 to 13 full-size, bigger, more premium snacks. Your subscription auto-renews and you can pause or cancel anytime. Shipping per box is only $5 worldwide.
This is the review of the Deluxe box.
DEAL: Save $3 off your first box (Mini, Original, Deluxe). Use coupon code HELLOSUB3.
NOTE: Due to shipping related issues, SnackFever are canceling all the SnackFever Original Box subscriptions, and every subscription to Europe (except UK, Germany, Norway, Switzerland, Estonia, Denmark, and Sweden) and Asia (except Japan). If you still have any boxes remaining in your plan, they will issue refunds. Deluxe boxes remain available.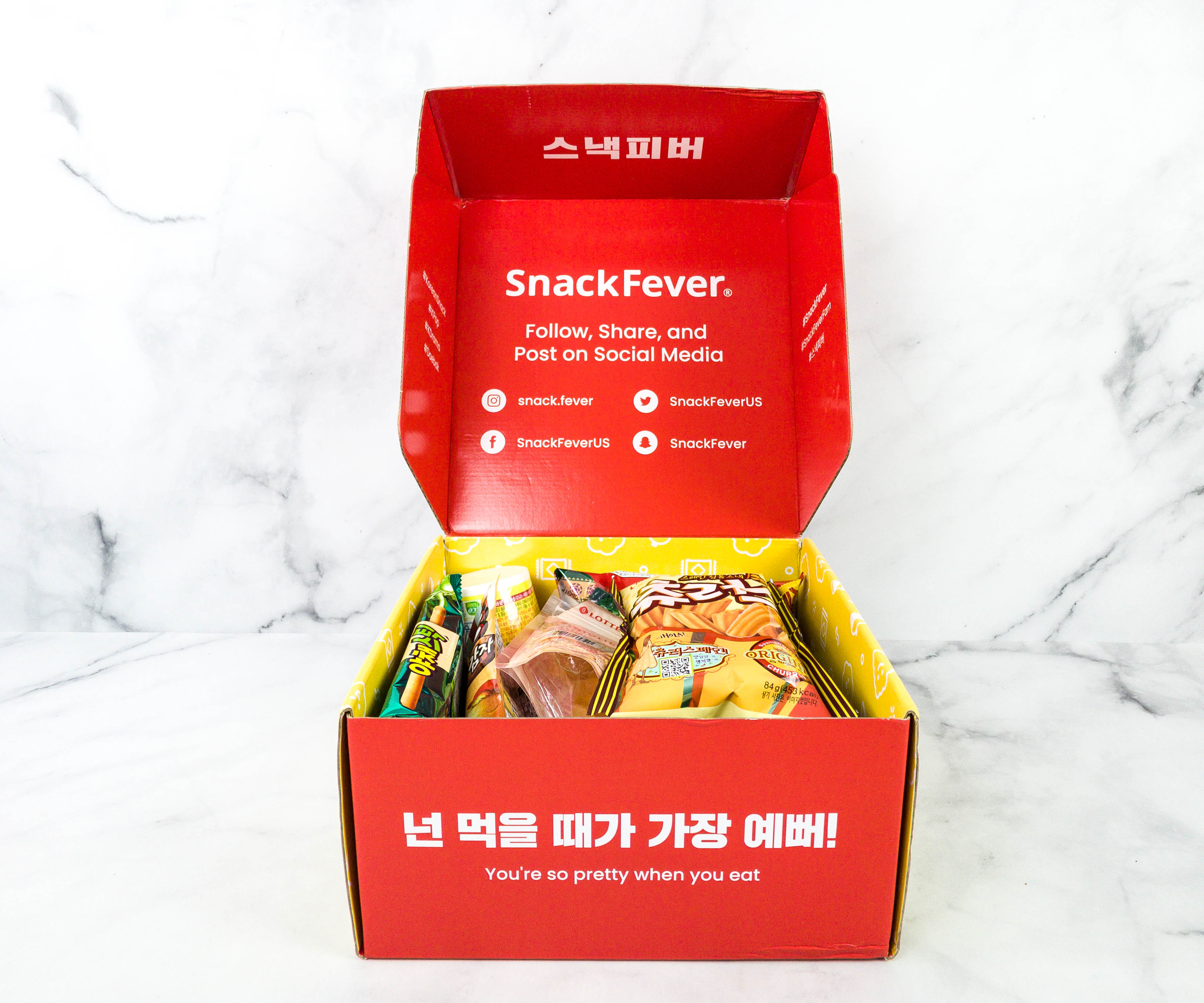 SnackFever's social media handles are printed on the box. On the side, there's even a Korean sentence which means "you're so pretty when you eat"!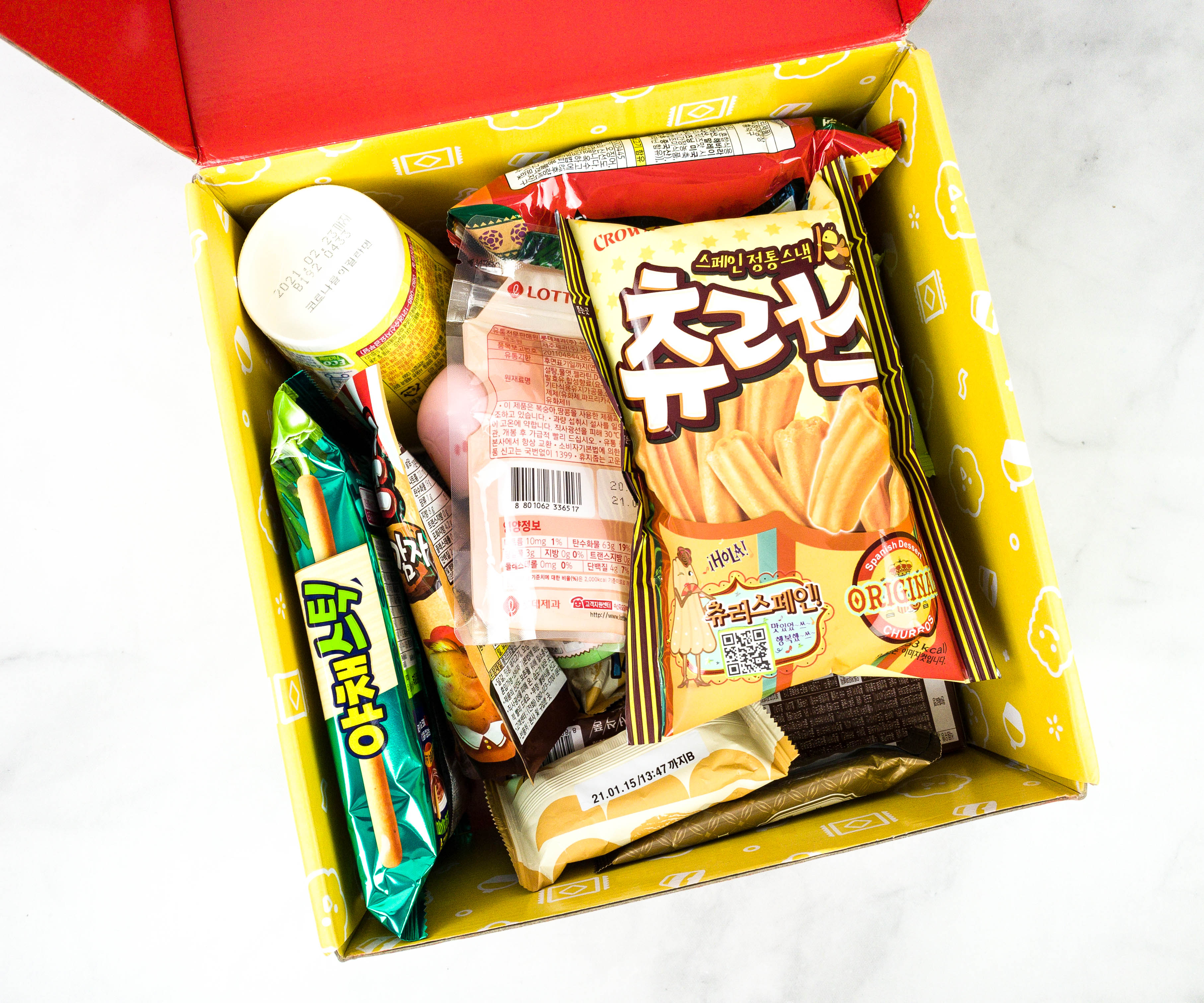 There is no extra packaging, just pure snacks!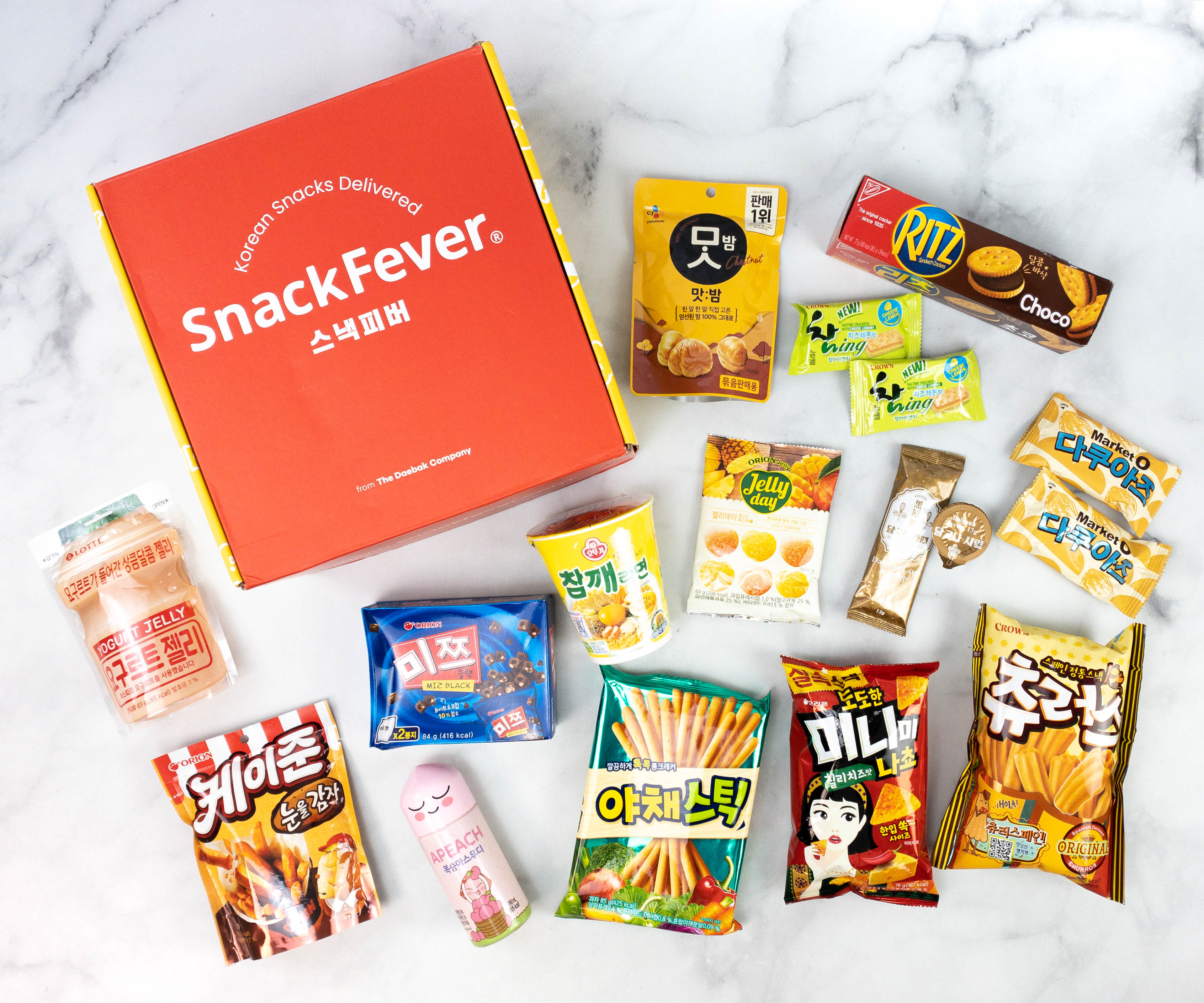 Here are the full contents of the Deluxe box.
Lotte Vegetable Sticks. Not your average breadsticks, these guys are infused with vegetable flavoring. They have a rich, savory taste and my kids actually loved them!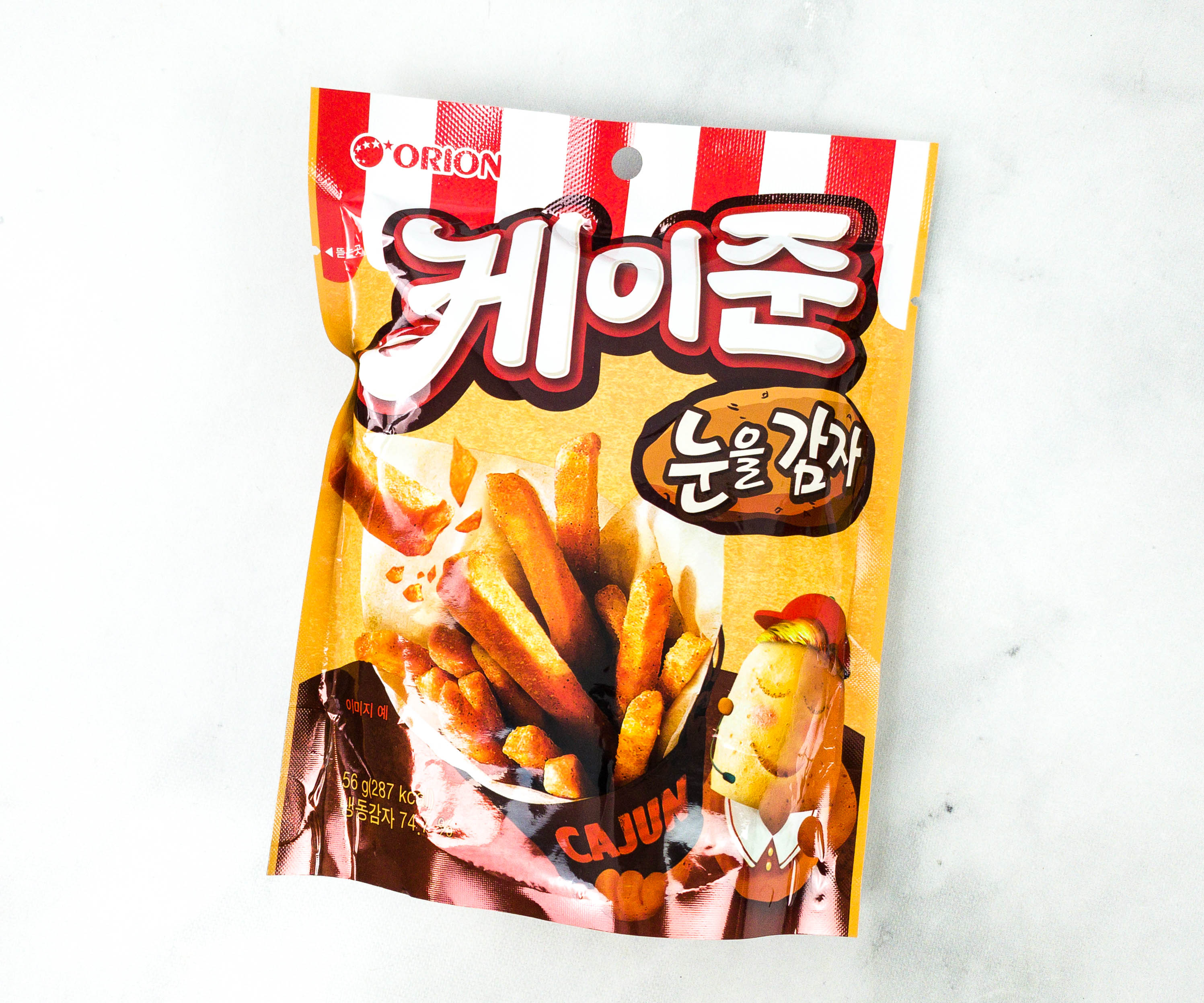 Orion Cajun Potato Fries. This snack is so good! The fries are not actual french fries but they're crunchy potato sticks that are sprinkled with cajun seasoning. I love the mild spice this snack has! It's something I can surely enjoy while watching a movie!
Orion Mini Chili Cheese Nachos. I'm a big fan of chili cheese flavor so this nacho snack is a hit for me. The cheese flavor is deep with a bit of tang which I like, then you get the kick of the chili and it's just an amazing experience!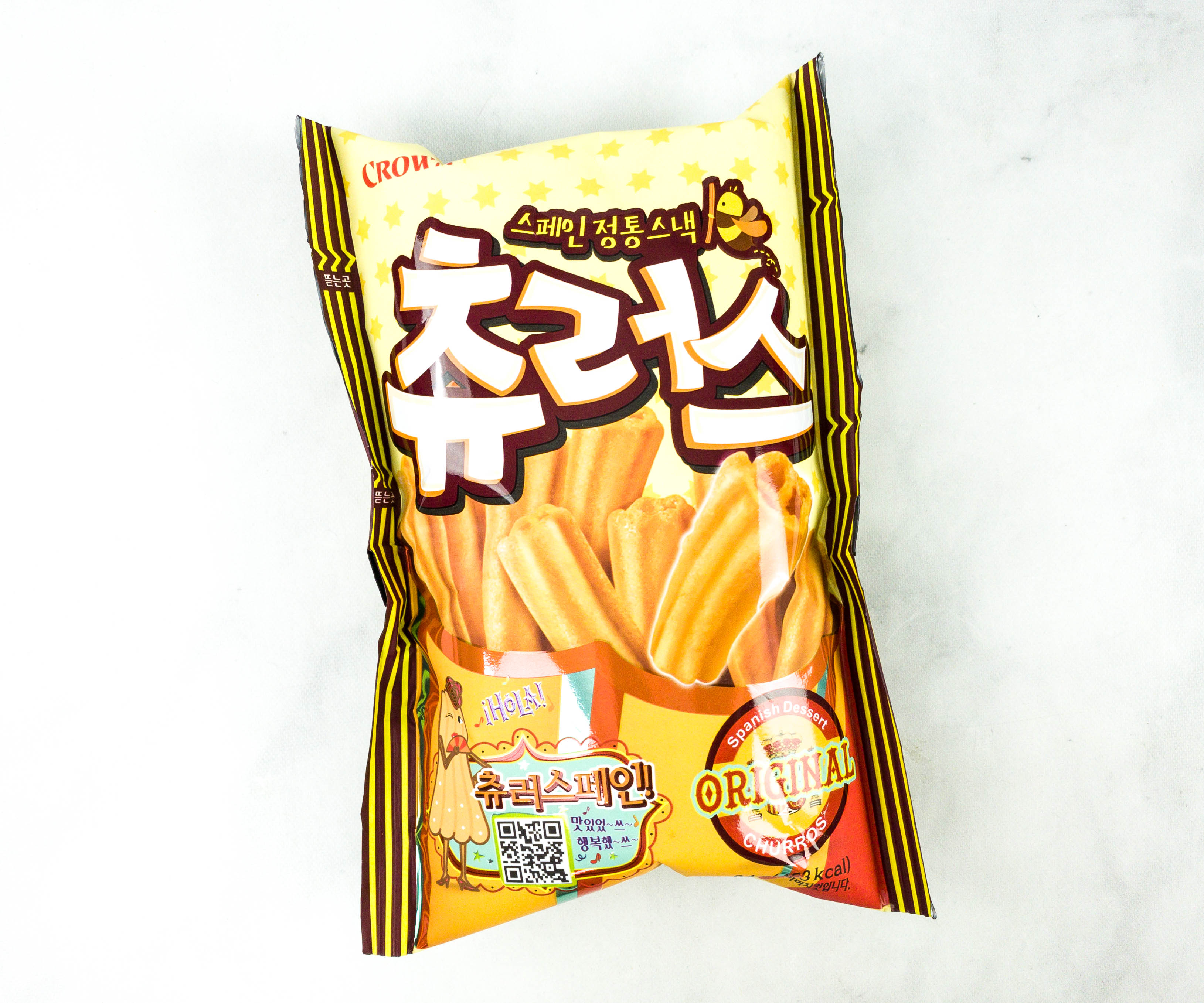 Orion Churros. The churros came in a cute size that you can finish in two bites. It's a crunchier version compared to the regular churros but it tastes close to the real thing! We loved dipping it in chocolate syrup as well.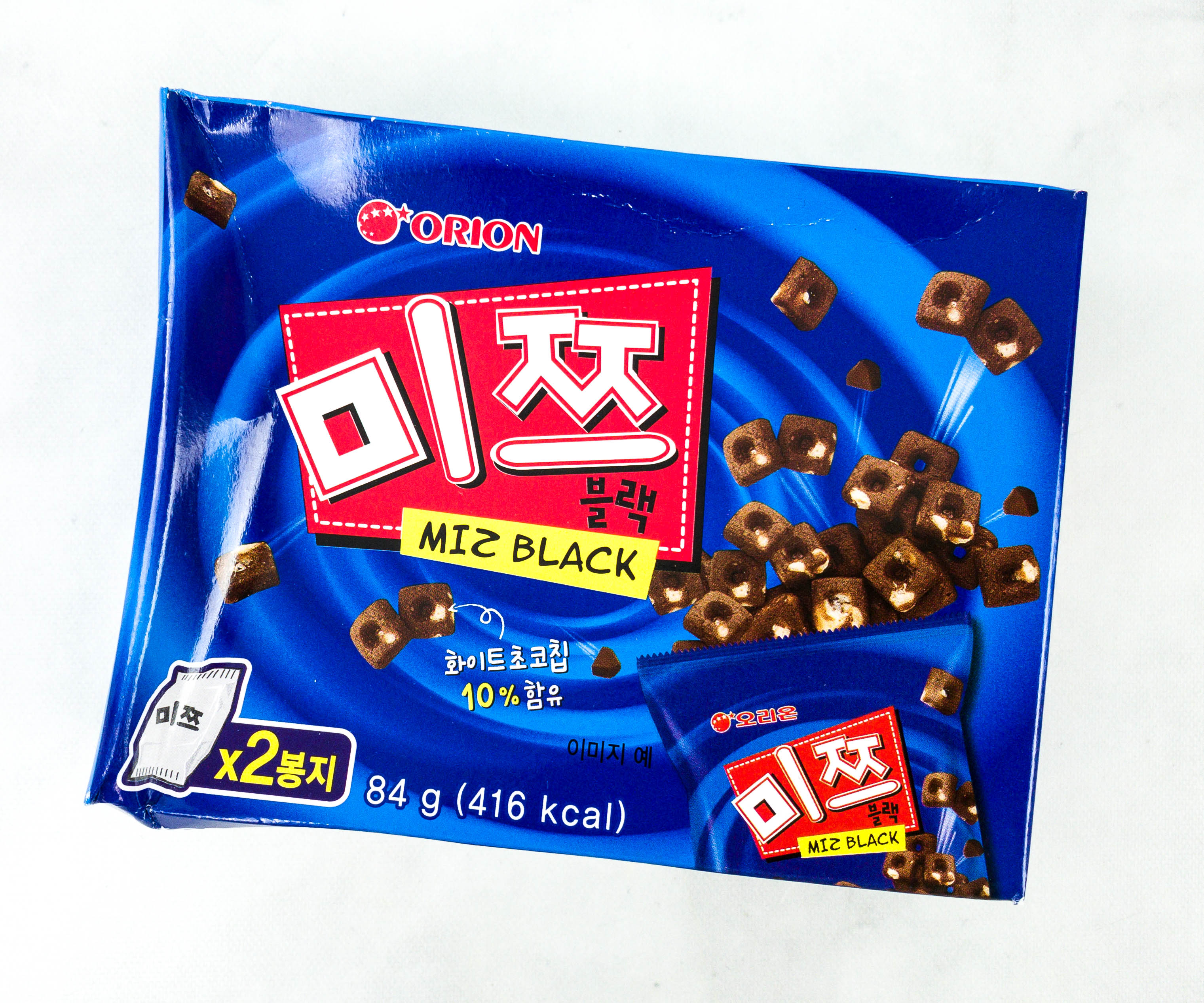 Orion Miz Black. These chocolate bites actually remind me of cereals! There are two packs inside the box, making them great for sharing. Each piece was crunchy and they also had white chocolate chips in them. We enjoyed munching on these with a glass of milk on the side!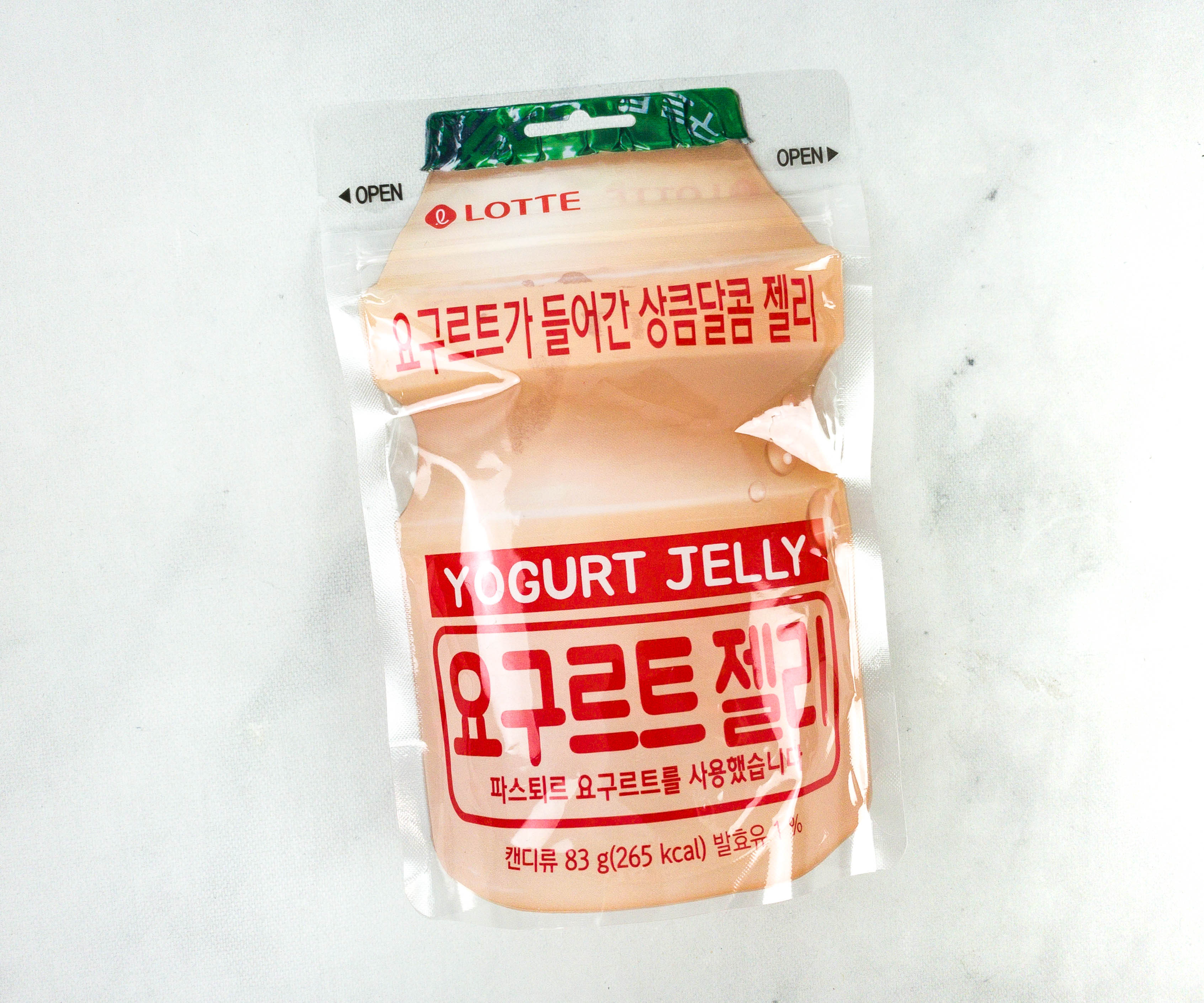 Lotte Yogurt Jelly. The packaging is so cute! Inside it, there are cute bottle-shaped yellow gummies. They have that slightly sour note from yogurt and they're deliciously sweet at the same time.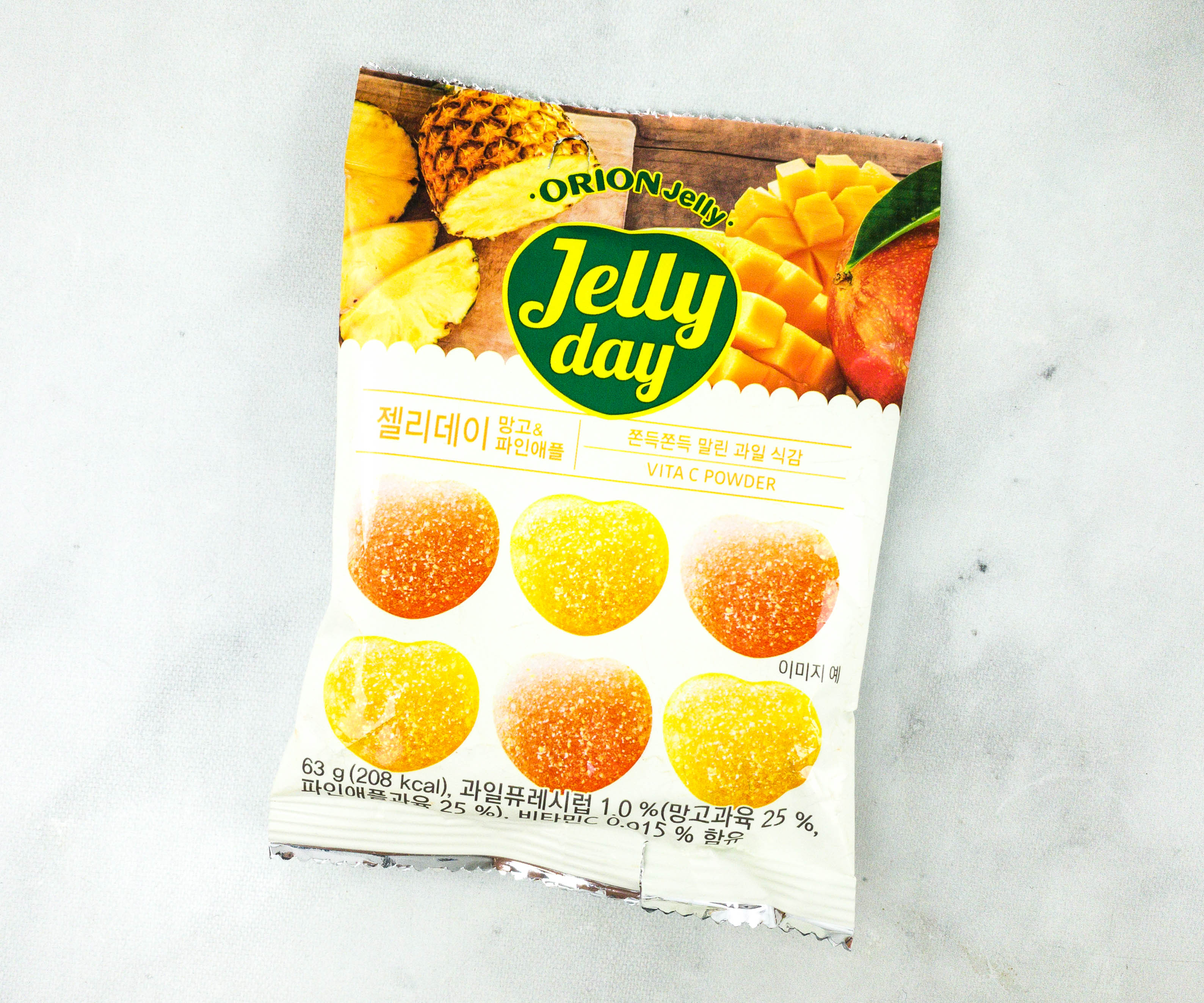 Orion Jelly Day Gummies. There's another jelly pack in the box and this one is fruit-flavored. Each piece was soft and flavorful. We love tropical fruits like mangoes and pineapples and we're glad that these didn't taste artificial! They were deliciously tart, just like how we love our candies.
Dalgona Latte & Syrup. Dalgona has been recently popular, no wonder they also included this dalgona instant mix in the box. They even added syrup to make it taste more authentic. I'm not a fan of these but my husband liked the dalgona (honeycomb toffee candy) flavor. He thinks it's creamy and delicious!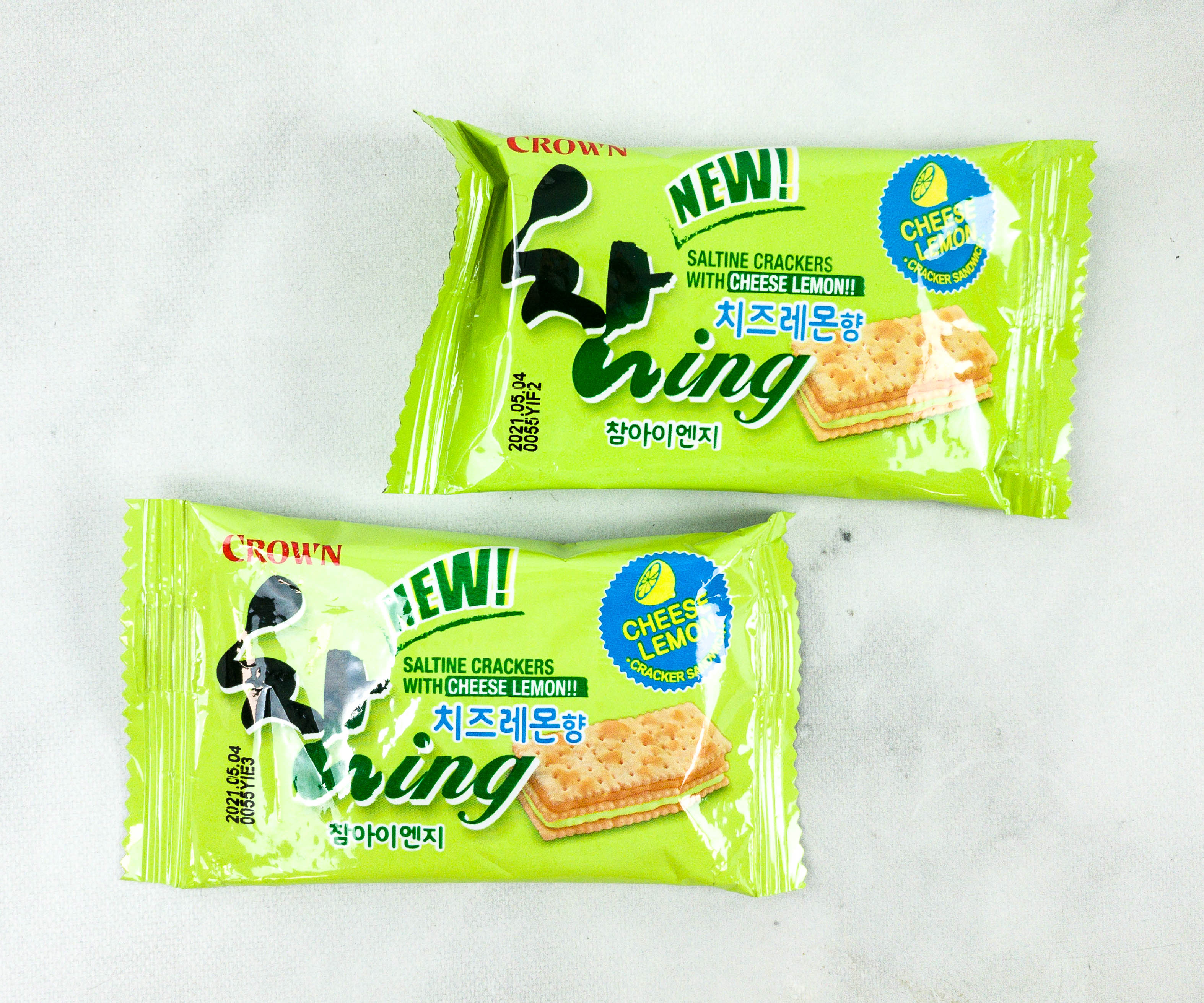 Saltine Crackers with Cheese Lemon. Saltine crackers are yummy but I never thought of cheese lemon as something that would go well with it! This snack is pretty surprising and that green filling was definitely weird but it was really good! The cheese was a bit sweeter than the usual which went really well with that tiny zing from the lemon. Add that to the saltine crackers and it's a match made in heaven.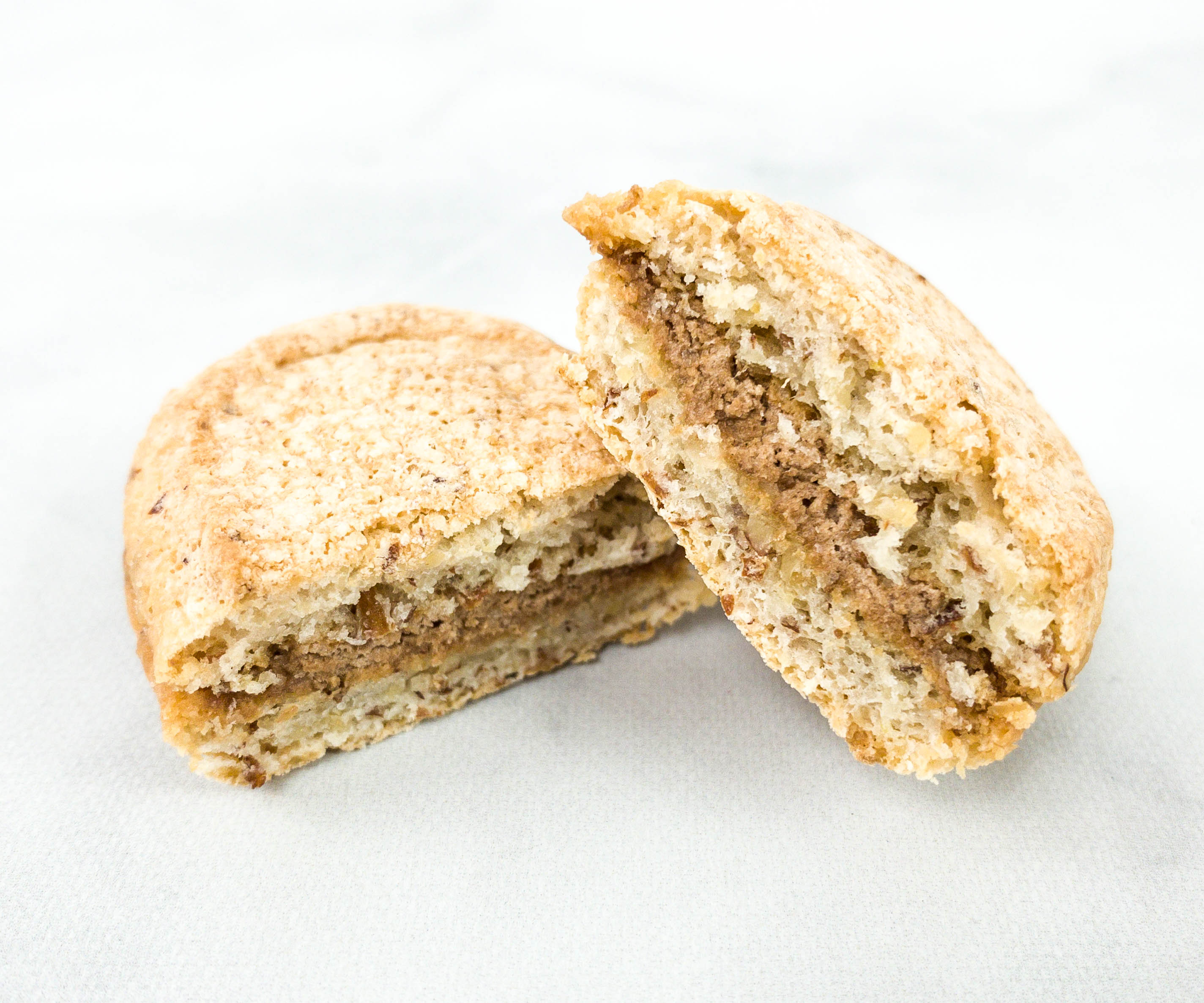 Market O Dacquoise. We received 2 packs of these pastry snacks! They are inspired by dacquoise, a French dessert cake with meringue and whipped cream. The bread was soft, and the almond hazelnut cream filling has a very light flavor. This goes perfectly with a hot beverage if you want a filling afternoon snack!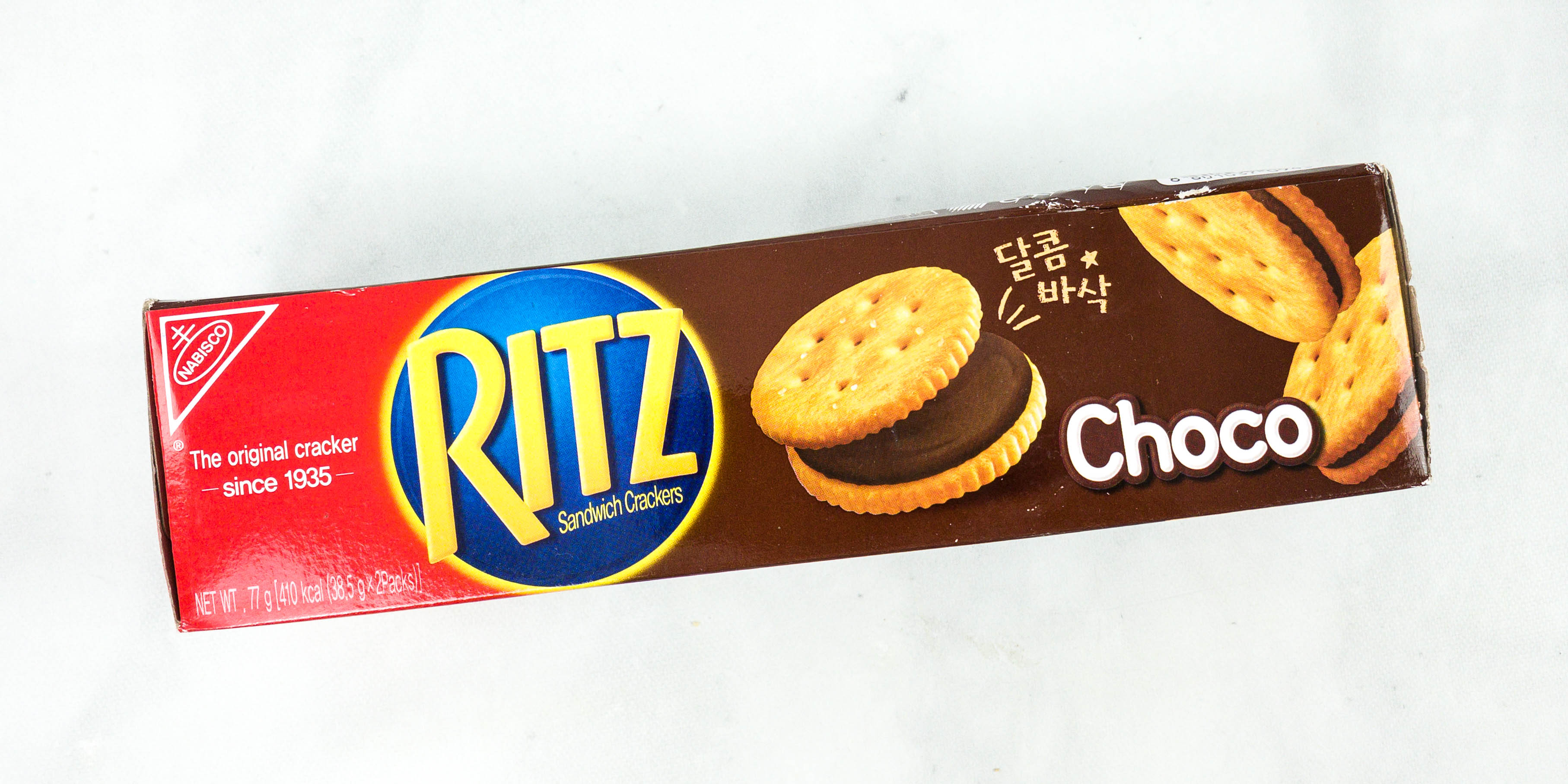 Ritz Sandwich Crackers in Choco. We love the classic Ritz cracker sandwiches and we're happy to find out that there's a Korean version. Inside the box are two separate packets of cracker sandwiches with a rich chocolate filling. They are tasty and filling, plus they're easy to bring on the go.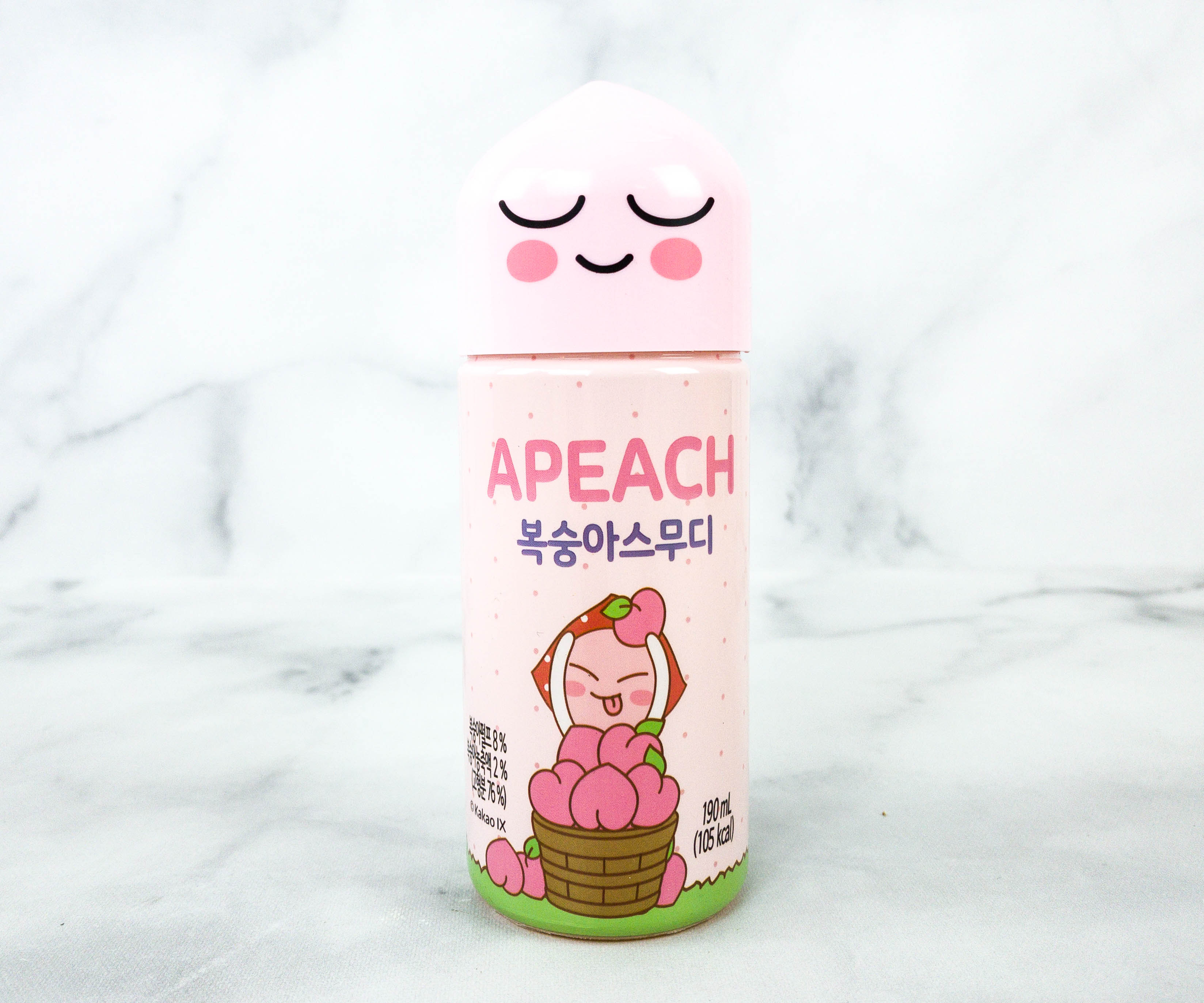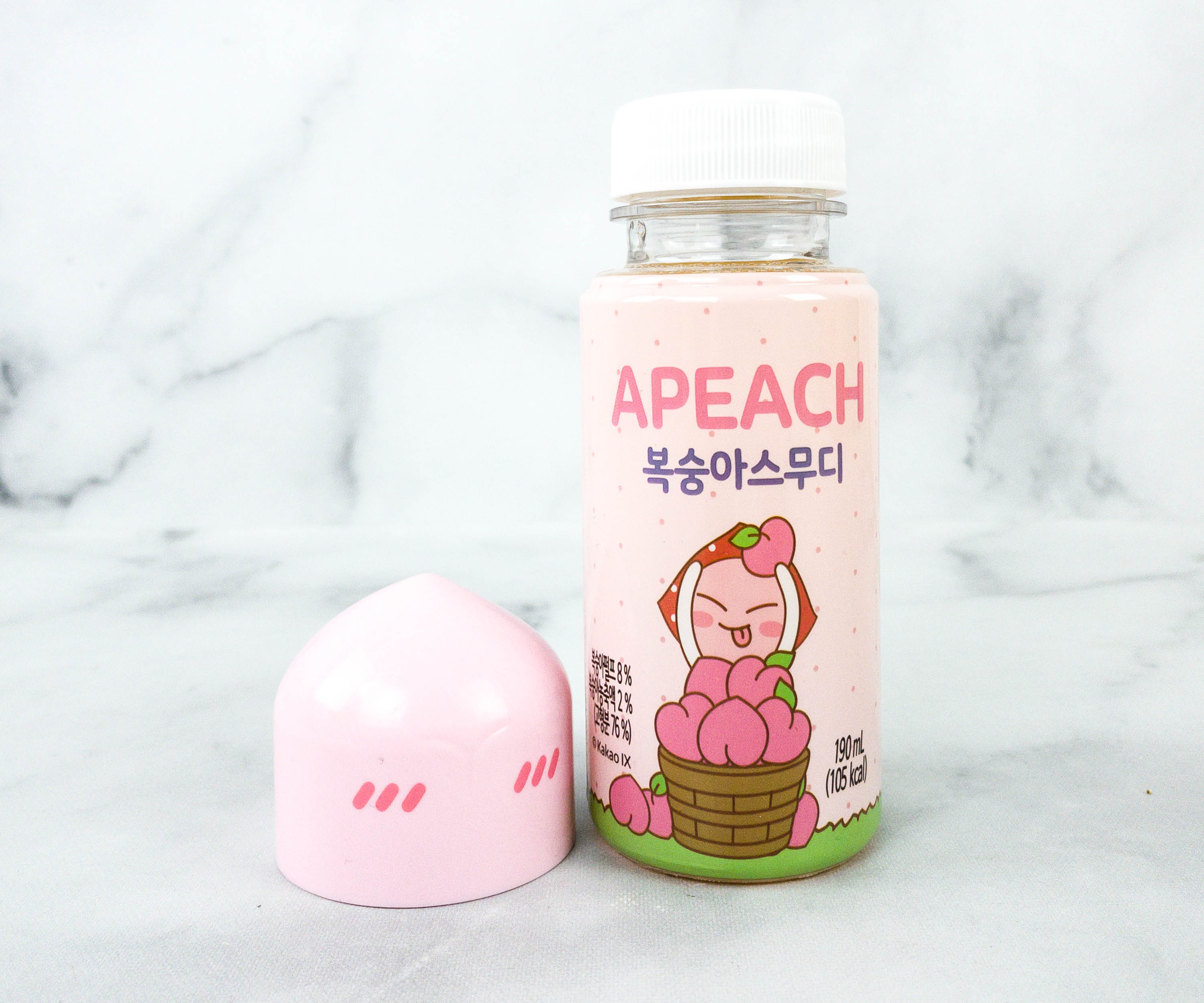 Apeach Peach Smoothie Drink. This peach drink is really refreshing! It does taste like freshly squeezed juicy peaches so I liked it. The packaging is also really cute!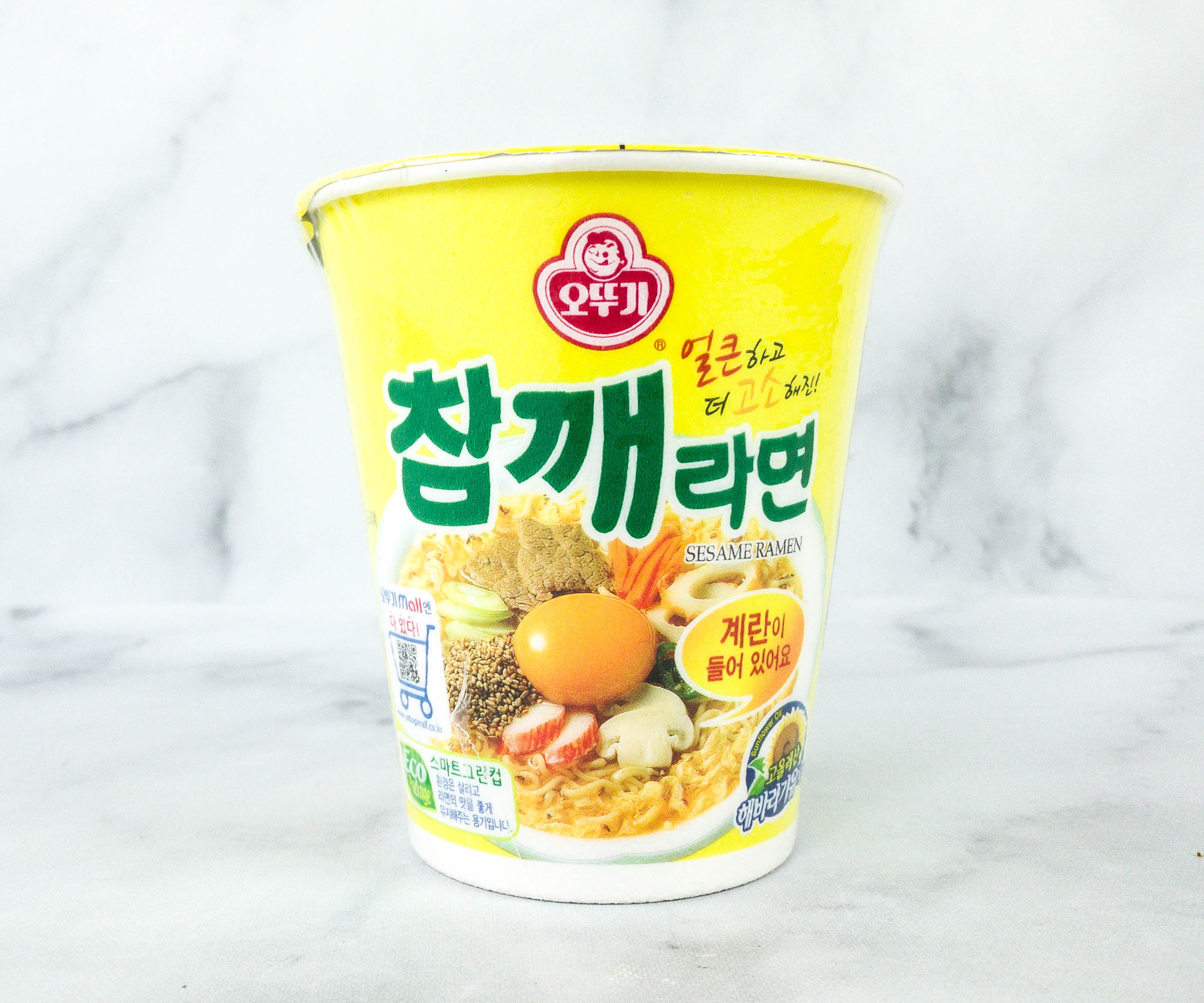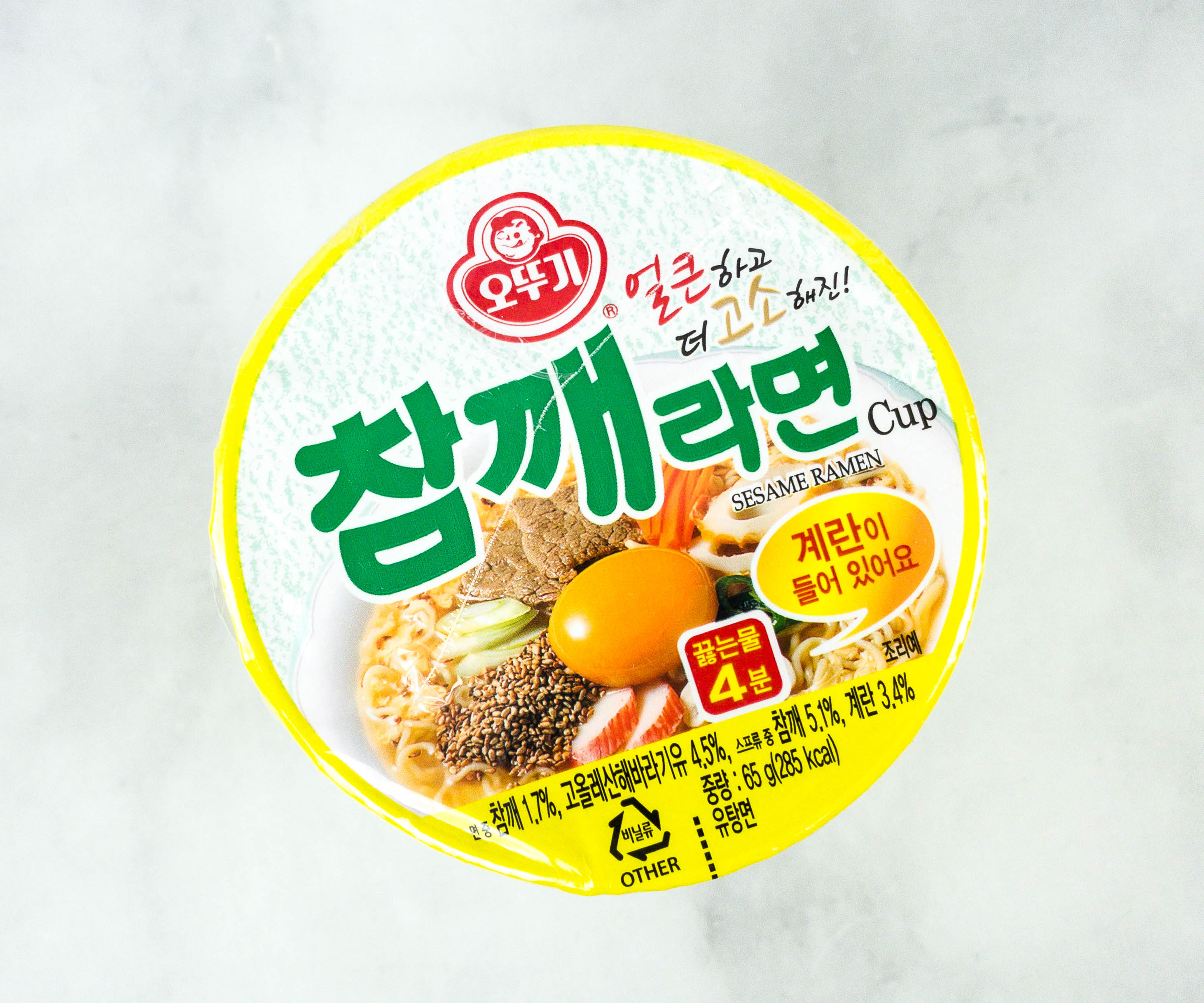 Ottogi Sesame Ramen. A bowl of steaming hot ramen is always welcome when we're hungry but not in the mood to hassle ourselves with cooking. It's a fast way to fill that belly up with yummy food! This instant ramen is bursting with flavor. I like how firm the noodles were even until the very end. The soup was delicious, with a hint of spiciness that's just right to keep me warm. It does have that hint of sesame flavor which for me ties up the whole flavor profile of this dish! This is something I would definitely eat again.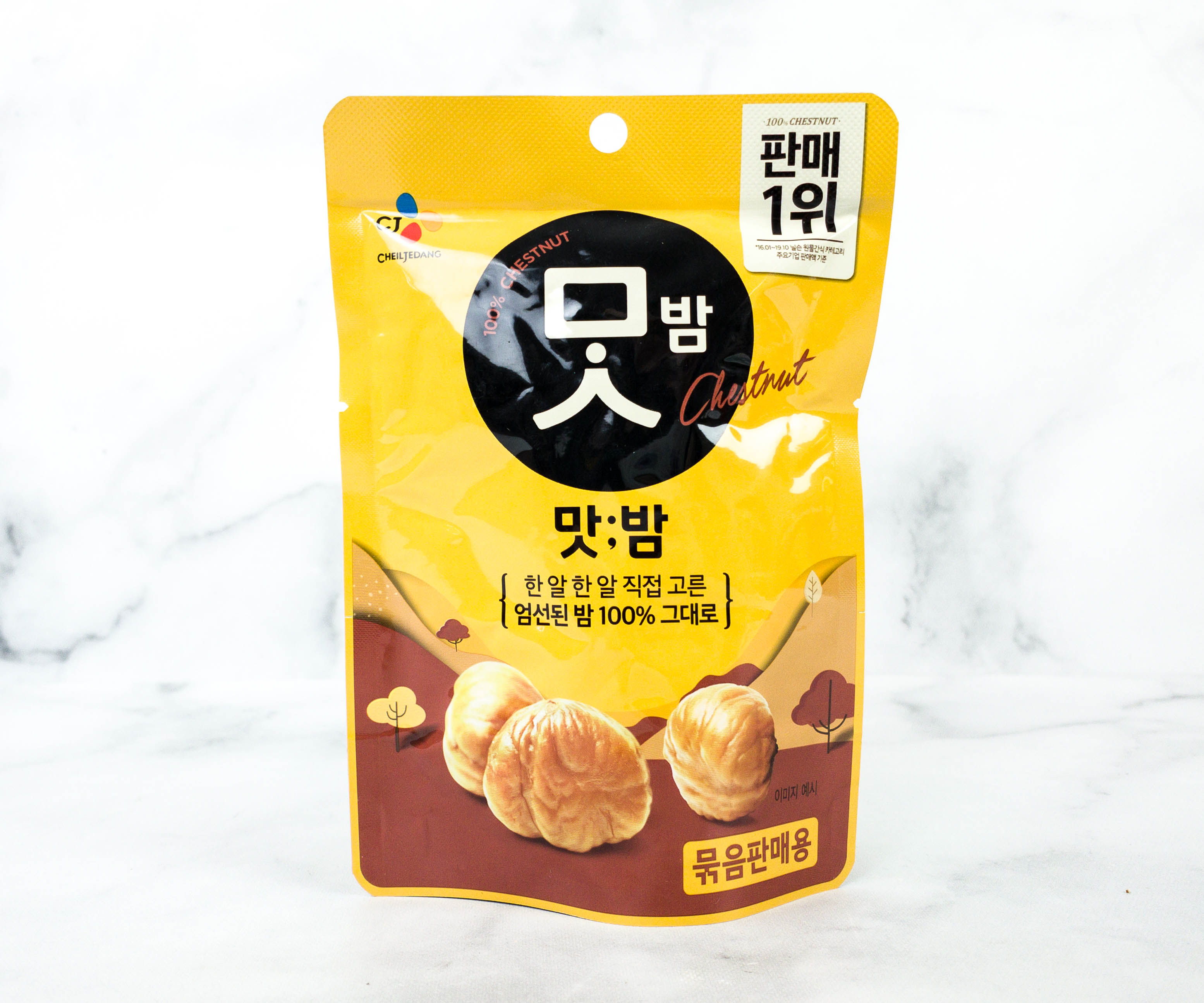 CJ Chestnut. Chestnuts are a popular snack in Korea, especially in the winter season! These are known to help improve brain function as well. The chestnuts in our pack were roasted to perfection, so they release their natural sweetness and a richer flavor.
It's another great box from Snack Fever! Most of the Korean snacks we received this month became a favorite in our household. The best one for me is the dacquoise-inspired pastry snack because I like how sweet and delicate it is. Meanwhile, my kids liked the sandwich crackers and the gummies! Because of this subscription box, we always look forward to trying out new snacks. The experience is always fun and the snacks are always good!
Have you tried Snack Fever?