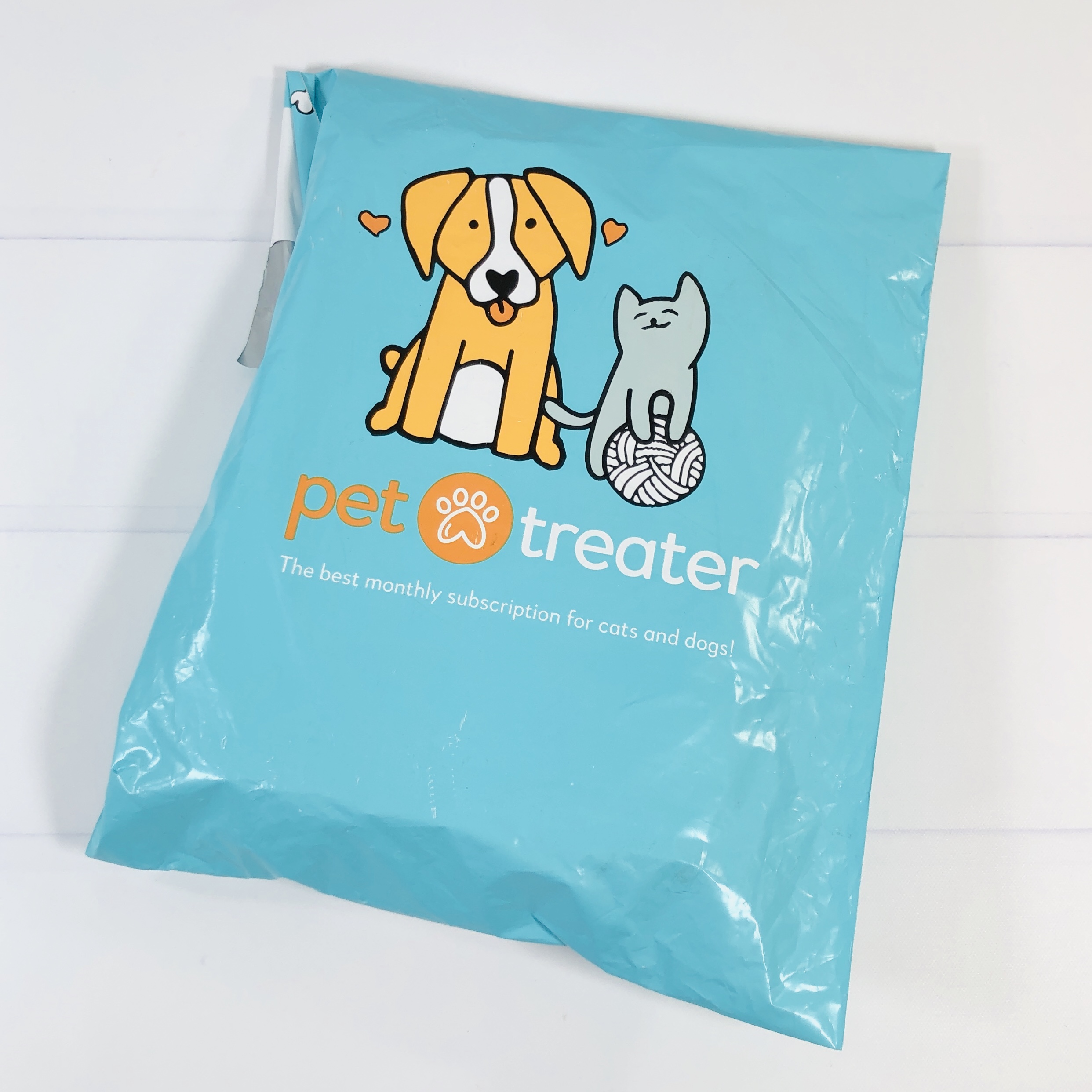 Pet Treater is a subscription program for pets, delivering quality items like toys and treats. They offer 2 options for cats: a Cat Pack with 3-4 items ($15 a month) and a Multi-Cat Pack with 5-8 items ($25 a month). Your first pack will be filled with the most popular fan favorites!
Featuring a variety of super fun toys,
mostly USA & Canada made treats (never China),
& Extra Goodies!
DEAL: Get 50% off your first month with coupon code CATPACK50.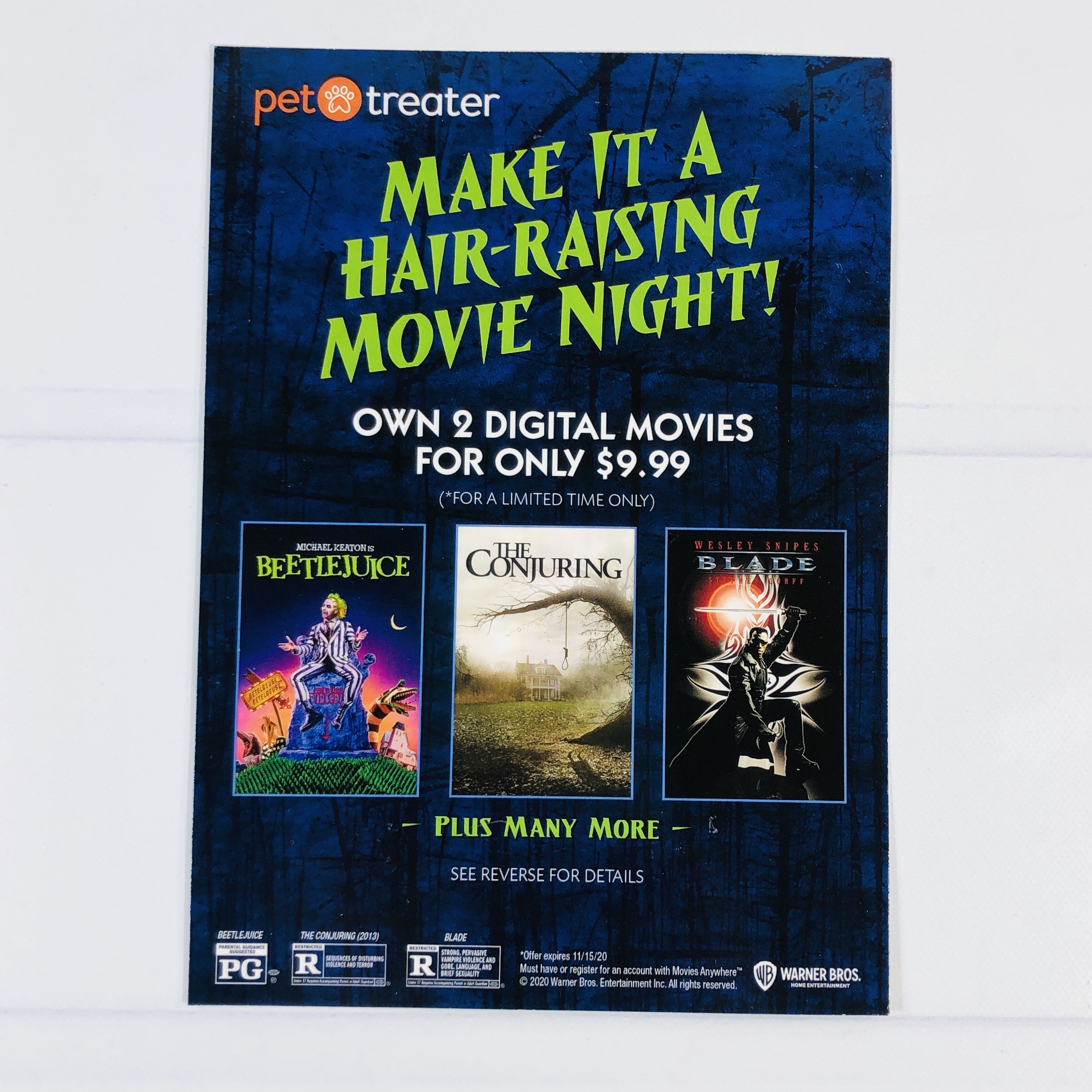 We received a card with an offer to download two scary movies for $9.99. The back of the card had a QR code for easy redemption.
This month's Pick of the Litter is Honey!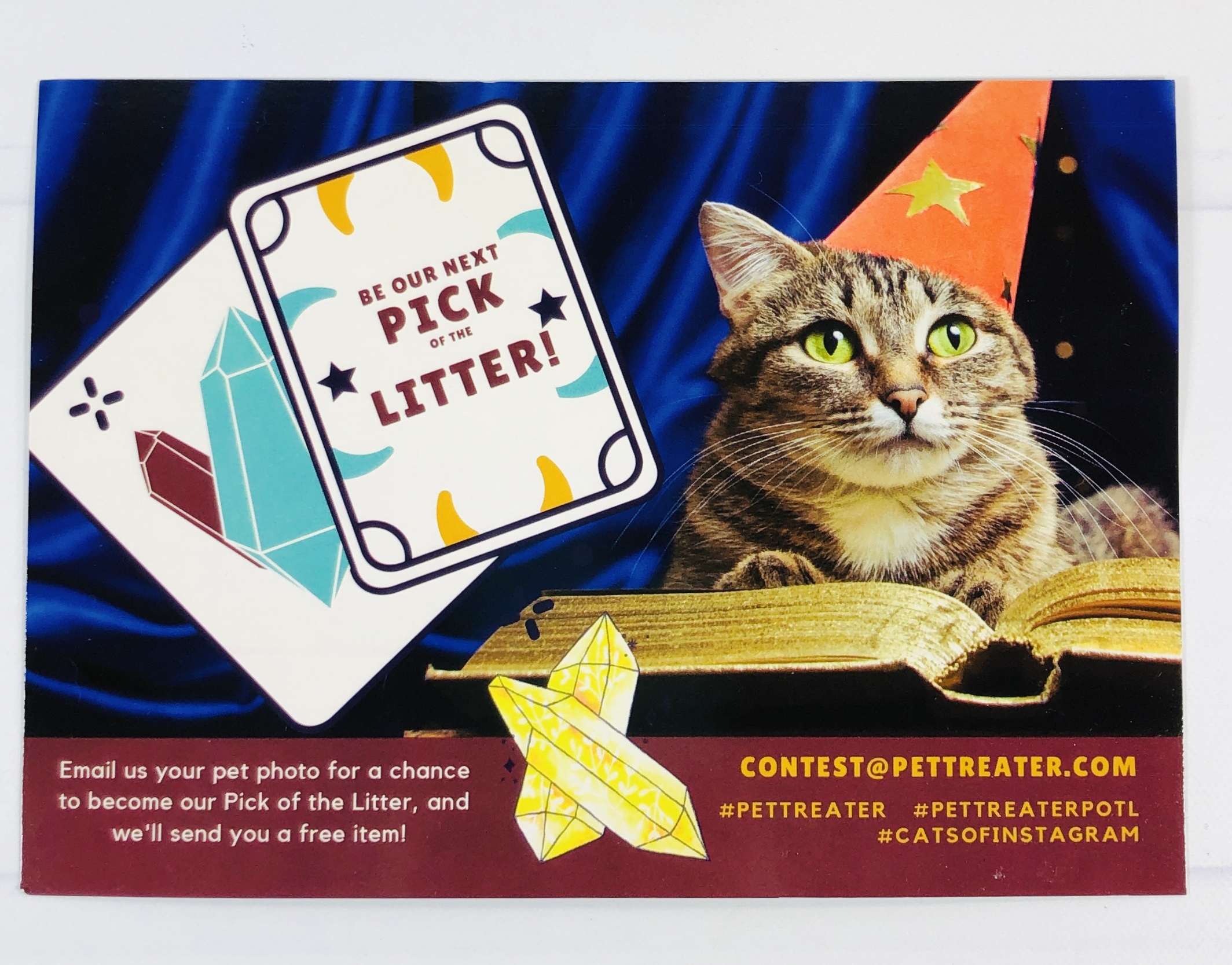 If you want your cat to be the next Pick of the Litter, you can submit their photo and follow the instructions indicated on the card.
Everything in my October 2020 box!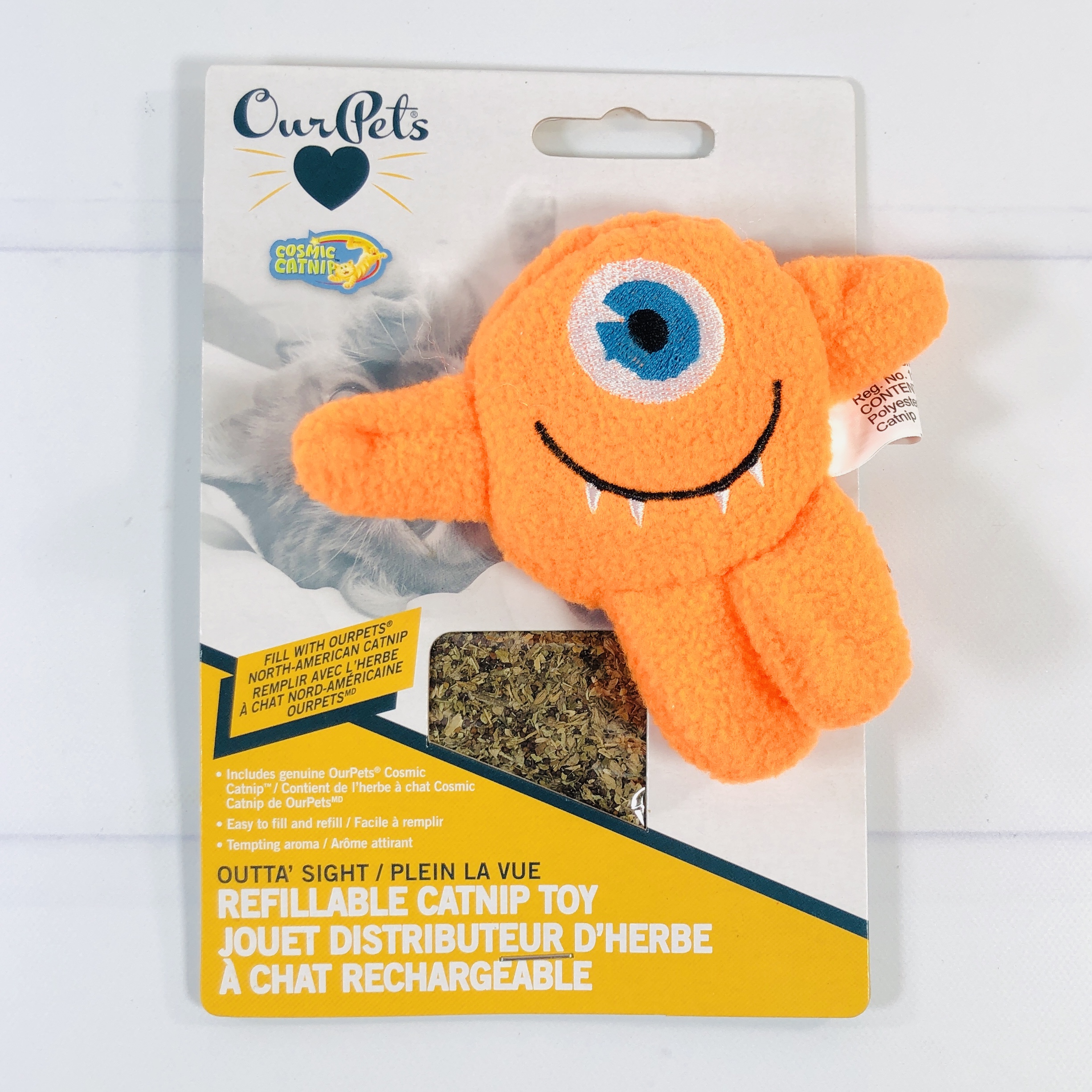 Our Pets Outta' Sight Catnip Toy ($12.99) Our first toy was a smiley cyclops and there was a packet of catnip inside the package.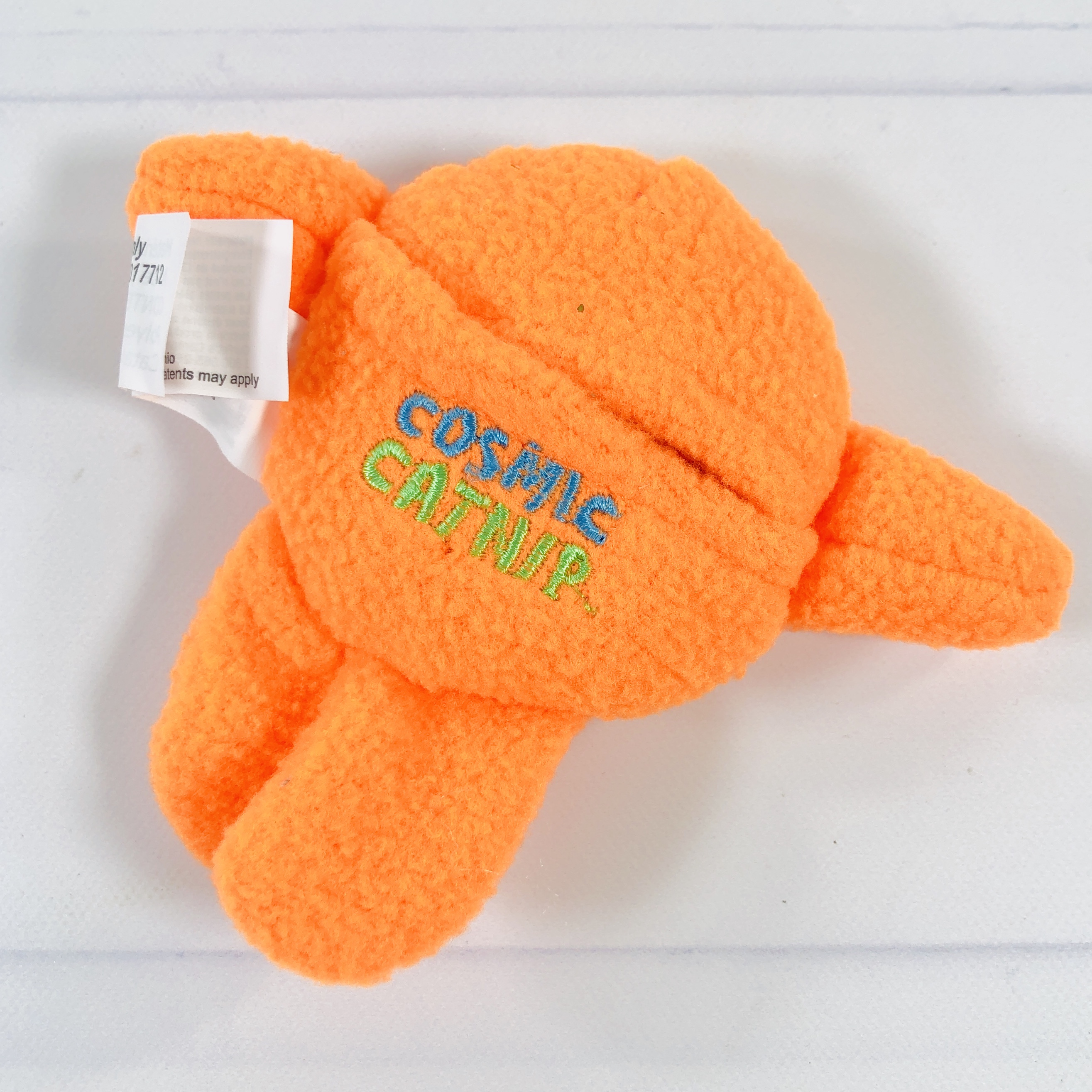 There is a flap in the back where you place the catnip. Sadly, it didn't close fully. It would be better with a strip of velcro, because the catnip just spilled everywhere. The toy is cute and my cat liked it a lot!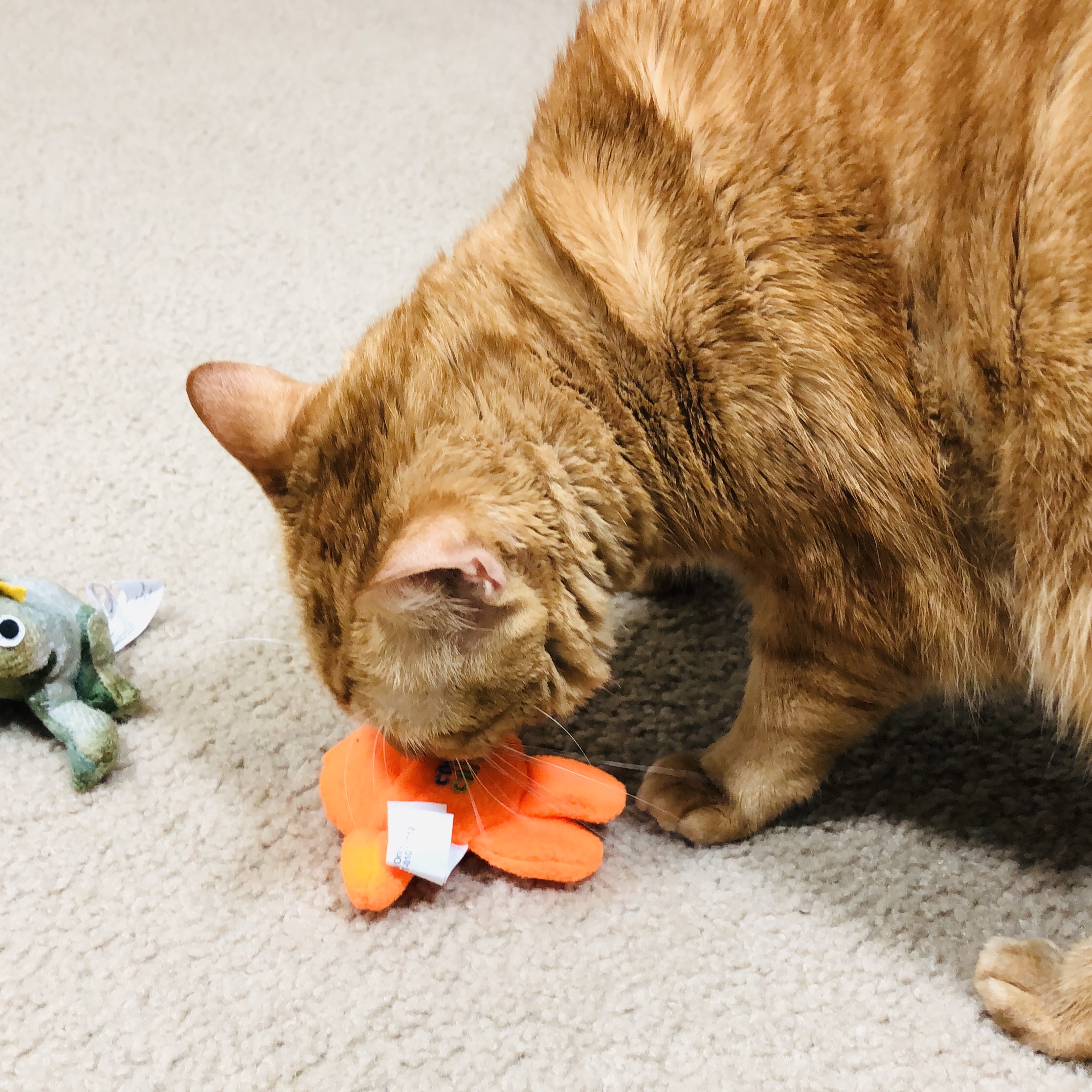 Here's Sunny checking out the toy!
Our Pets Frog Catnip Toy ($8.77) The frog didn't come with catnip, it must be sprayed on the toy or maybe it's on the inside.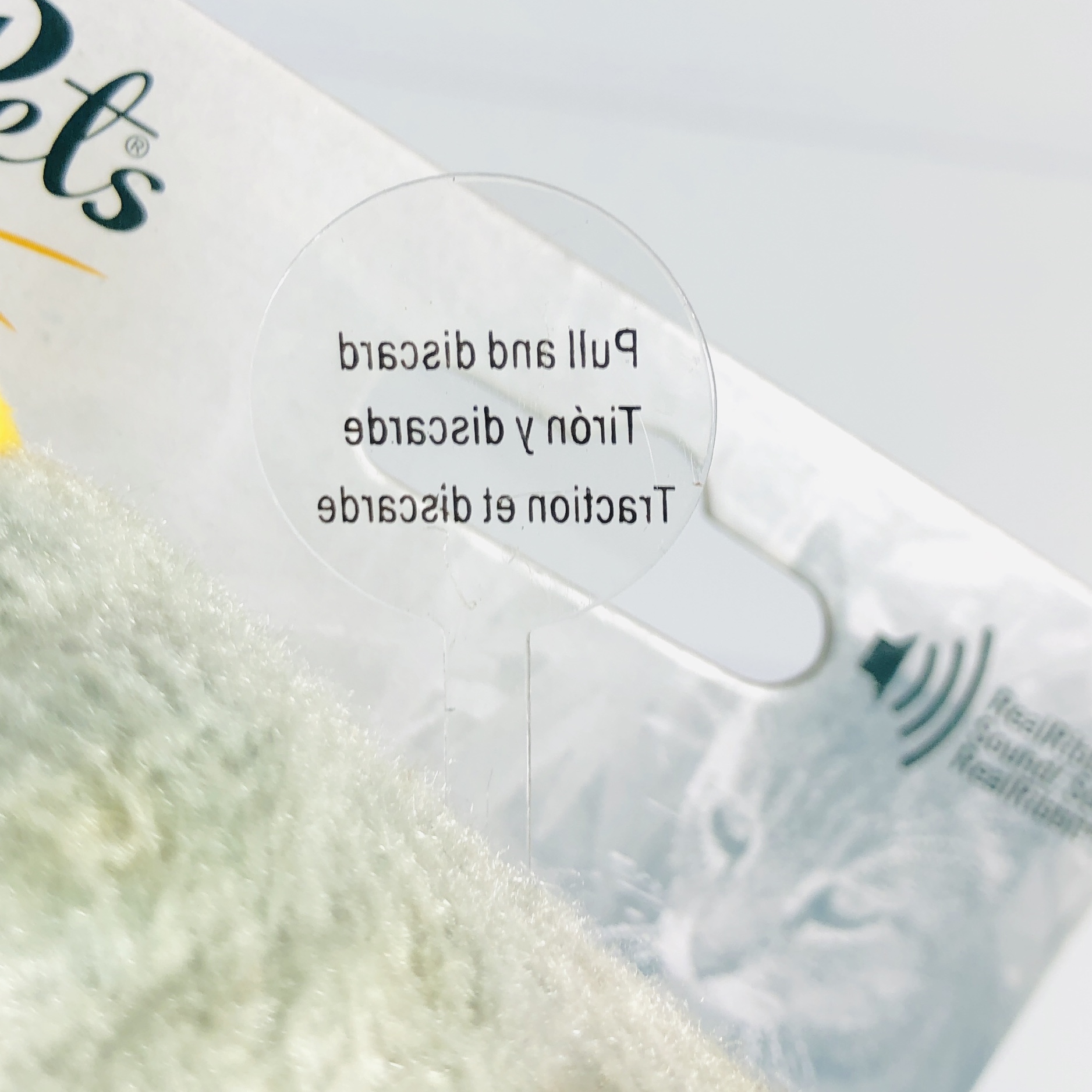 There was a tag that says pull so the toy will ribbit like a frog.
The frog even has a crown! It also makes the noise anytime it is moved in the slightest.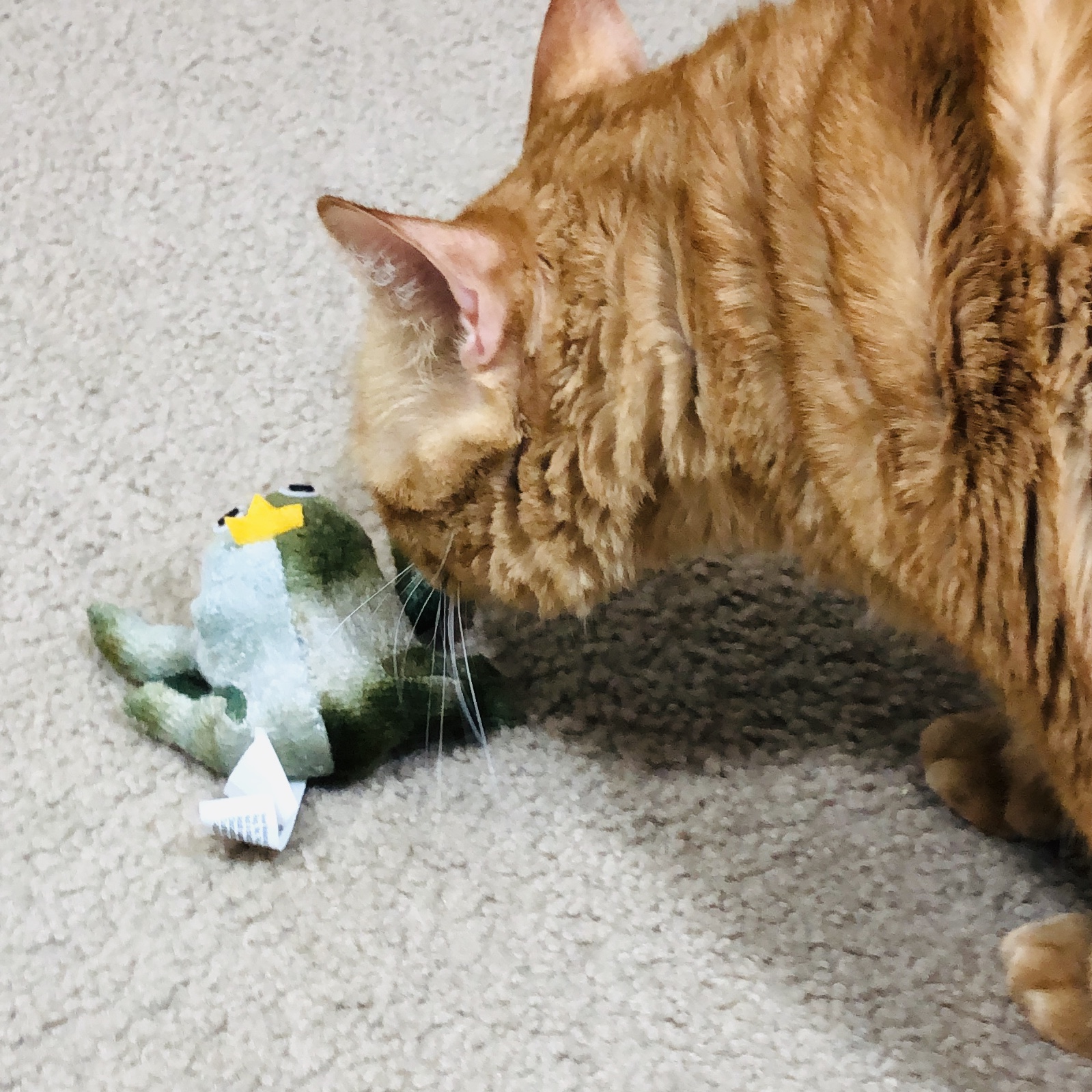 Sunny gave it a sniff too. Later on, both of my cats took turns trying to capture the toys and keep them from each other.
Bandana I found a seasonal mini bandanna. It's about 17″ across the top.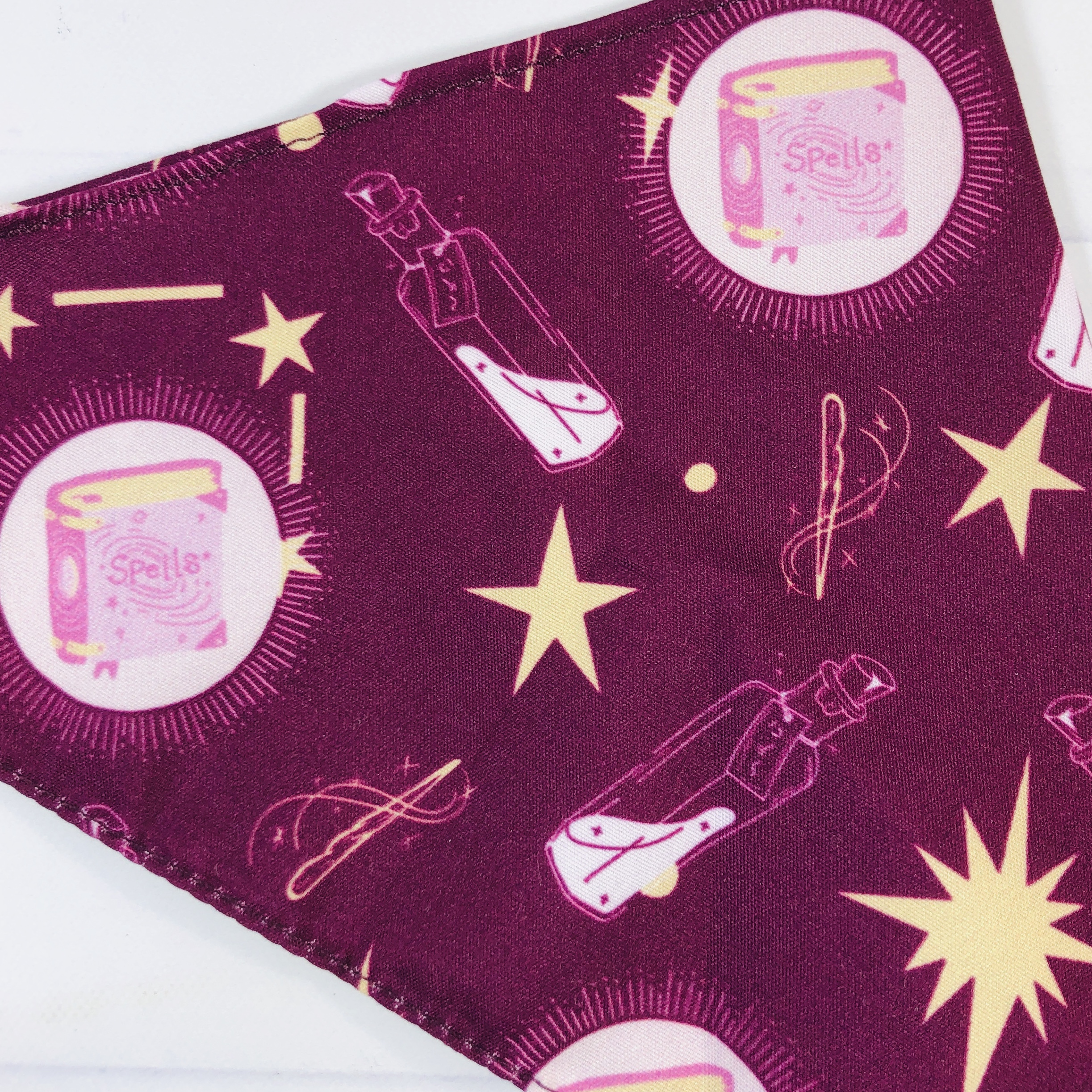 I think the material is polyester. When I had a dog he used to come home from the groomer with a bandanna around his neck. As for my cats, they don't care to carry on this tradition.
Zoey let me place it around her neck for a photo op. She spent the previous week wearing an E-collar to keep from licking an injury and I was surprised she let me put this around her at all!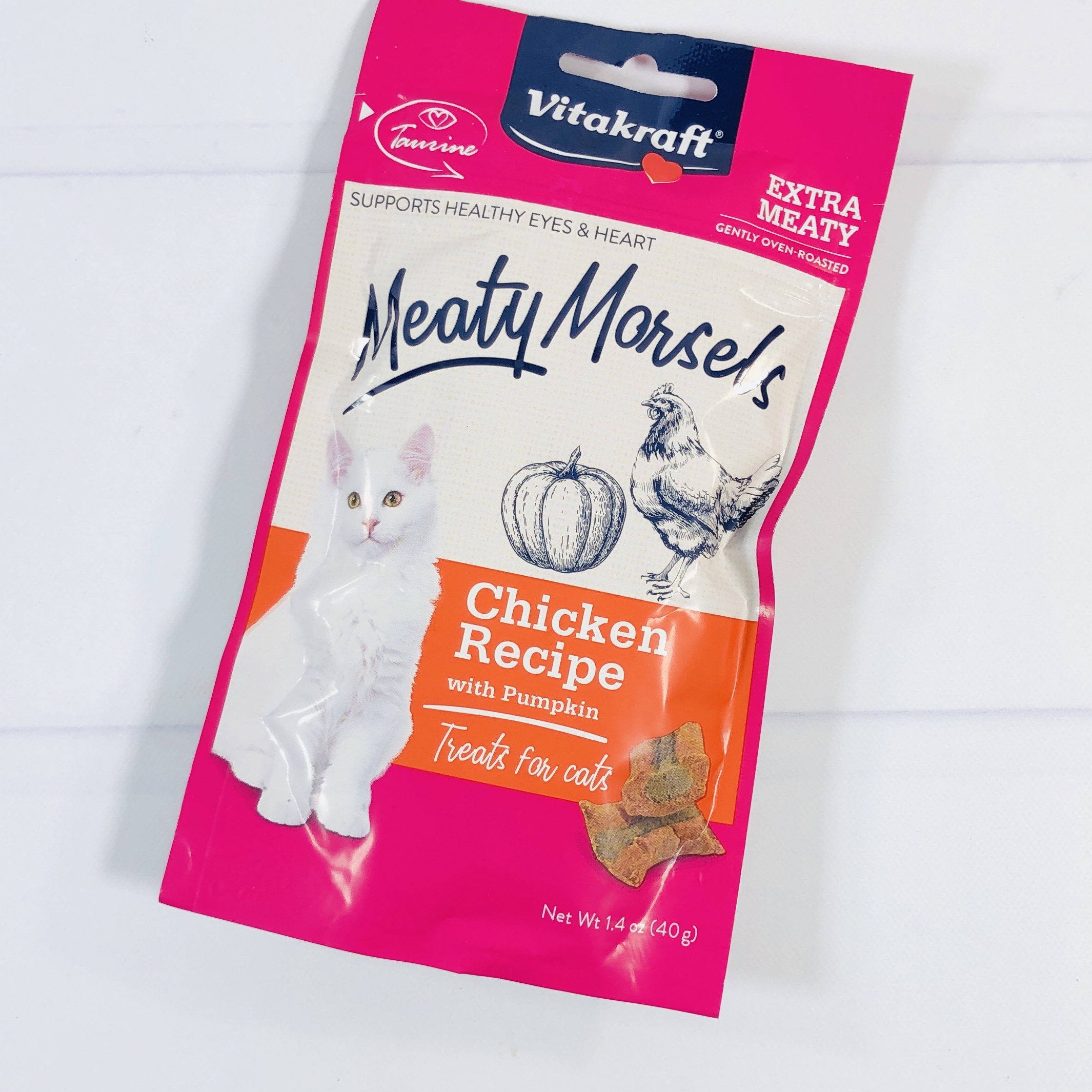 Vitakraft Meaty Morsels Chicken Recipe with Pumpkin Cat Treats ($8.99) Who knew there were cat treats made with pumpkin? Of course, pumpkin is good for humans but it is also good for pets!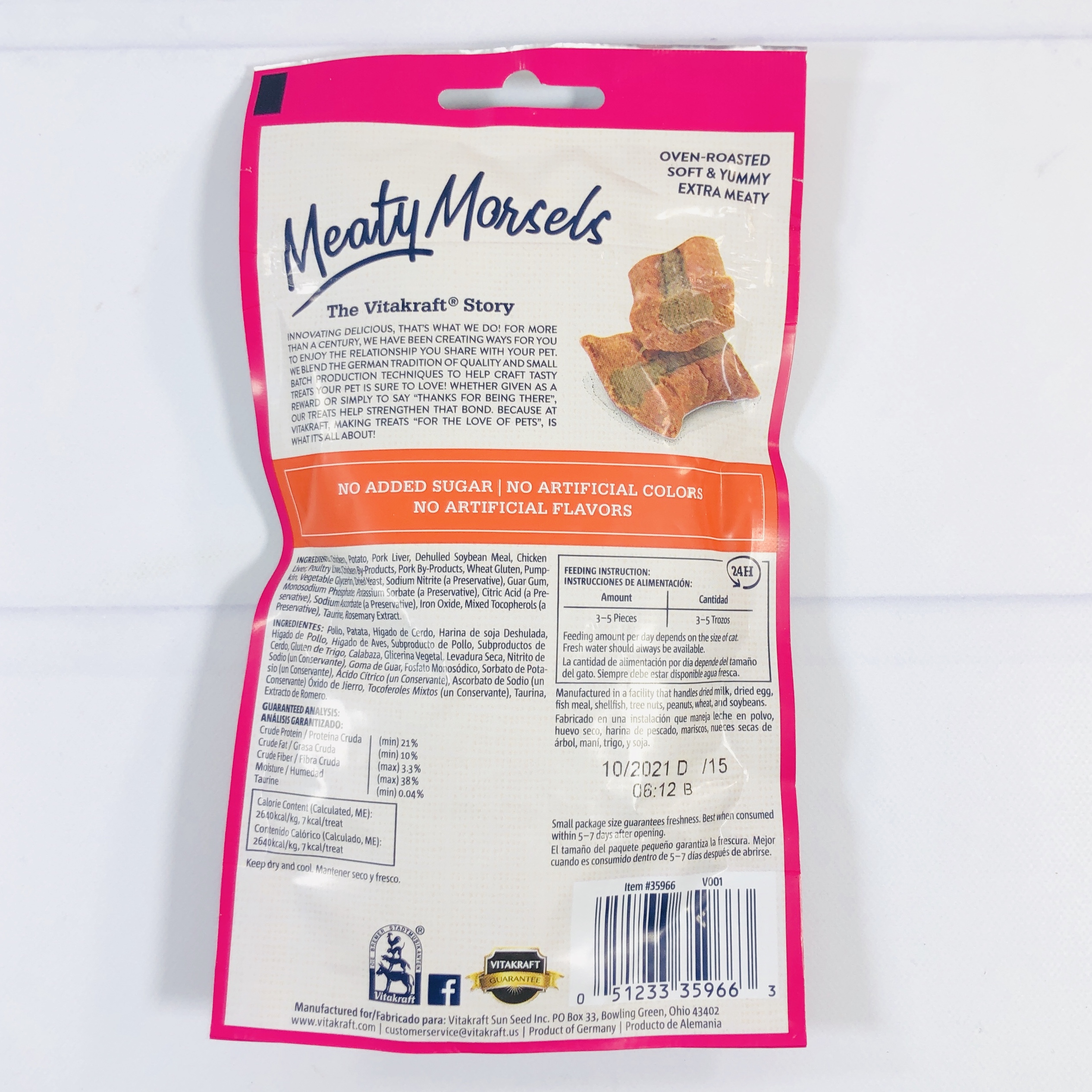 Ingredients were on the back and generally I just check to make sure there are no dyes.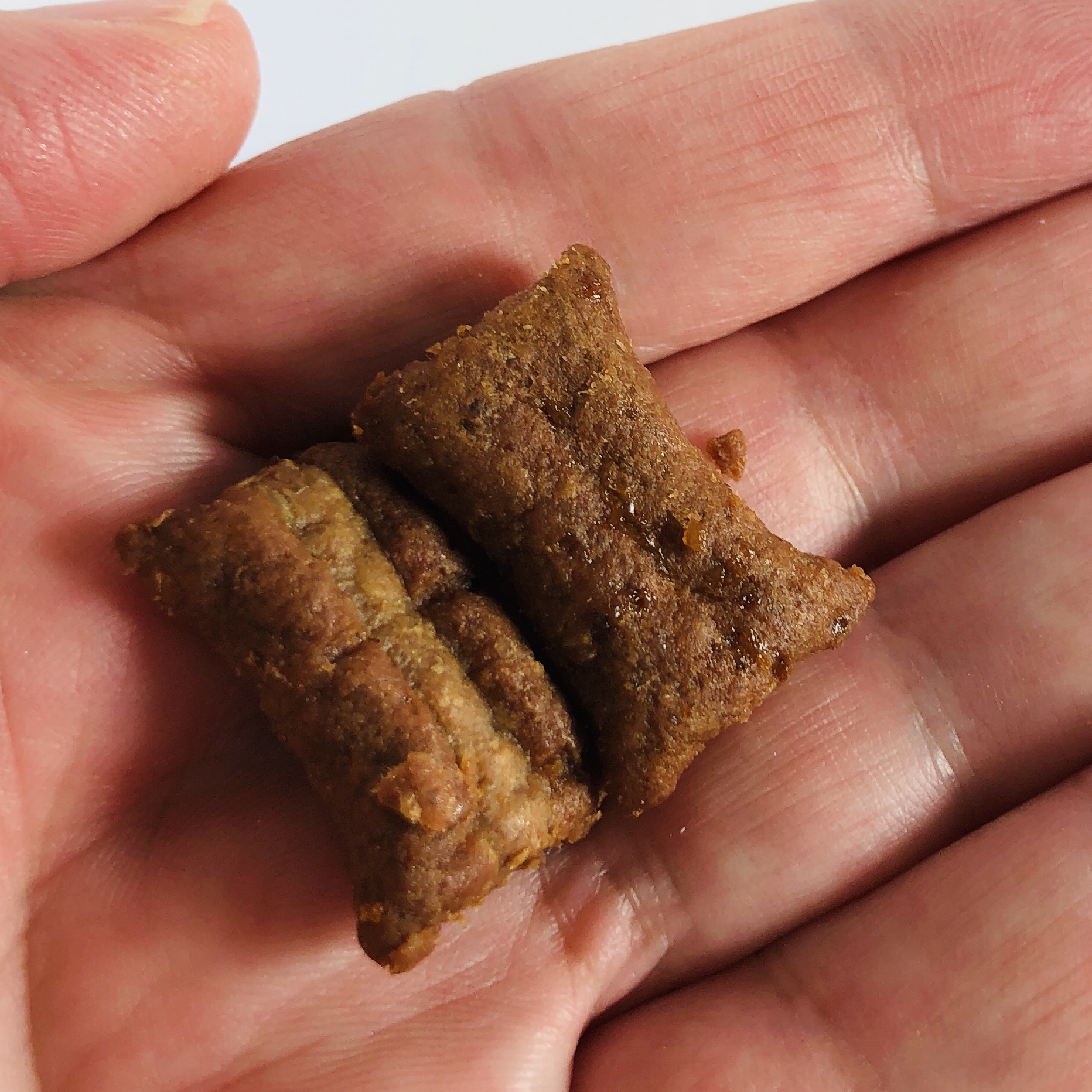 These are moist and meaty treats! It says they are good for hiding pills but I couldn't get my cat to eat a whole one.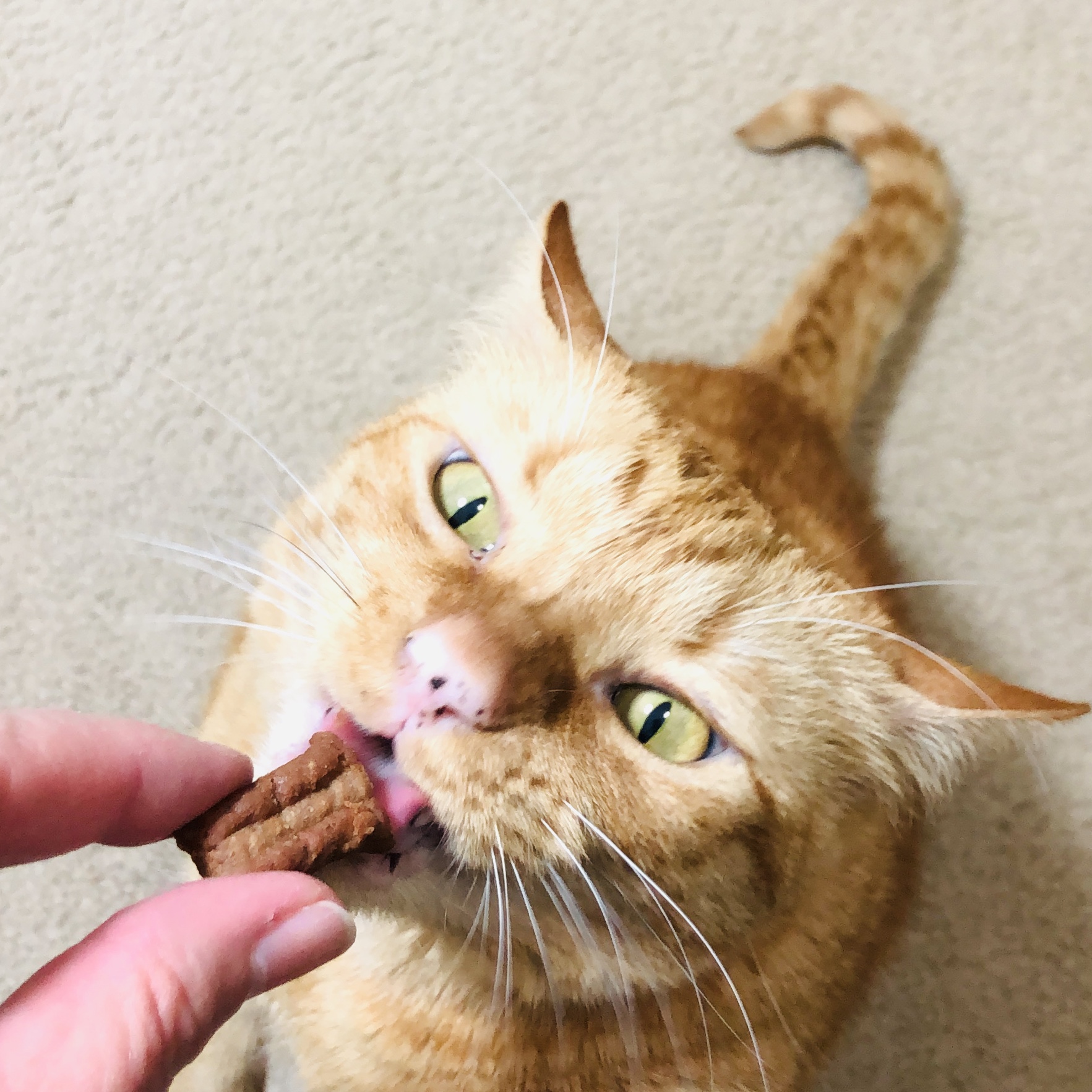 Sunny thought they smelled great!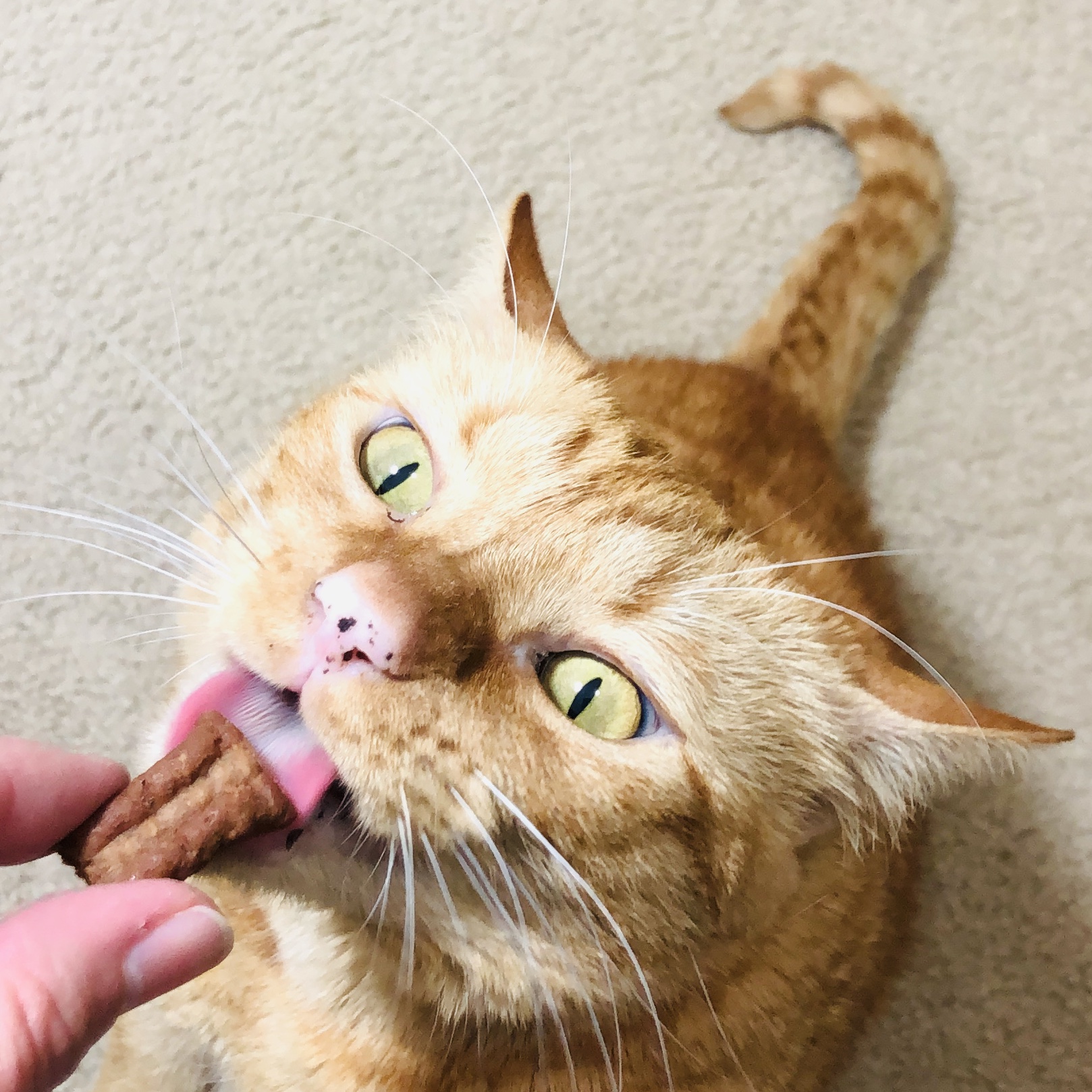 She licked it a lot! I might need to break it up so she will eat it. My cat is spoiled that way. NOTE: I broke it up and she ate it up!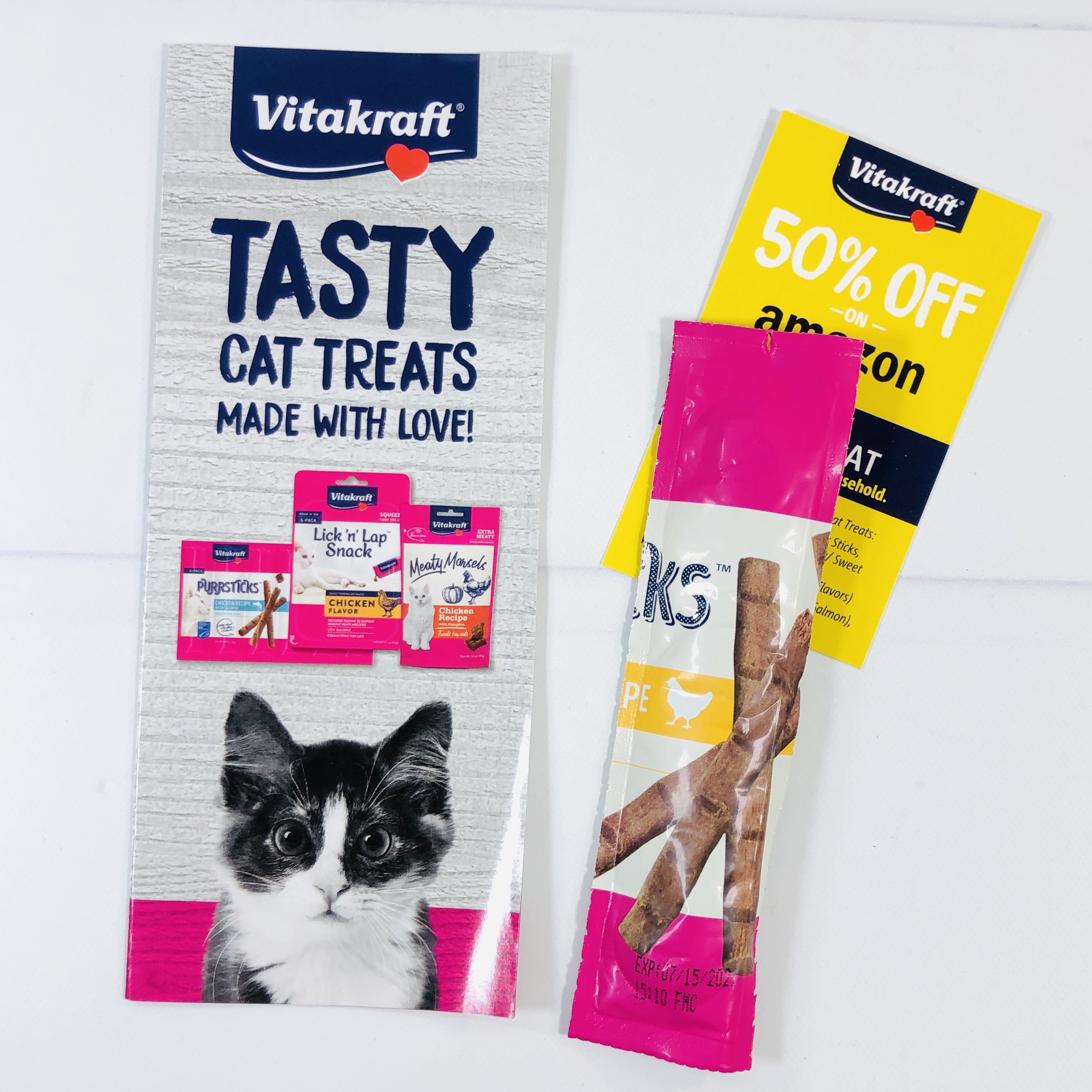 The next item was wrapped as a sample, with one strip from a pack enclosed with a coupon offer from Amazon along with a sheet showing other products from this brand and the ingredients in this treat. I was able to discover that this is a Vitakraft Chicken Purrstick Cat Treat.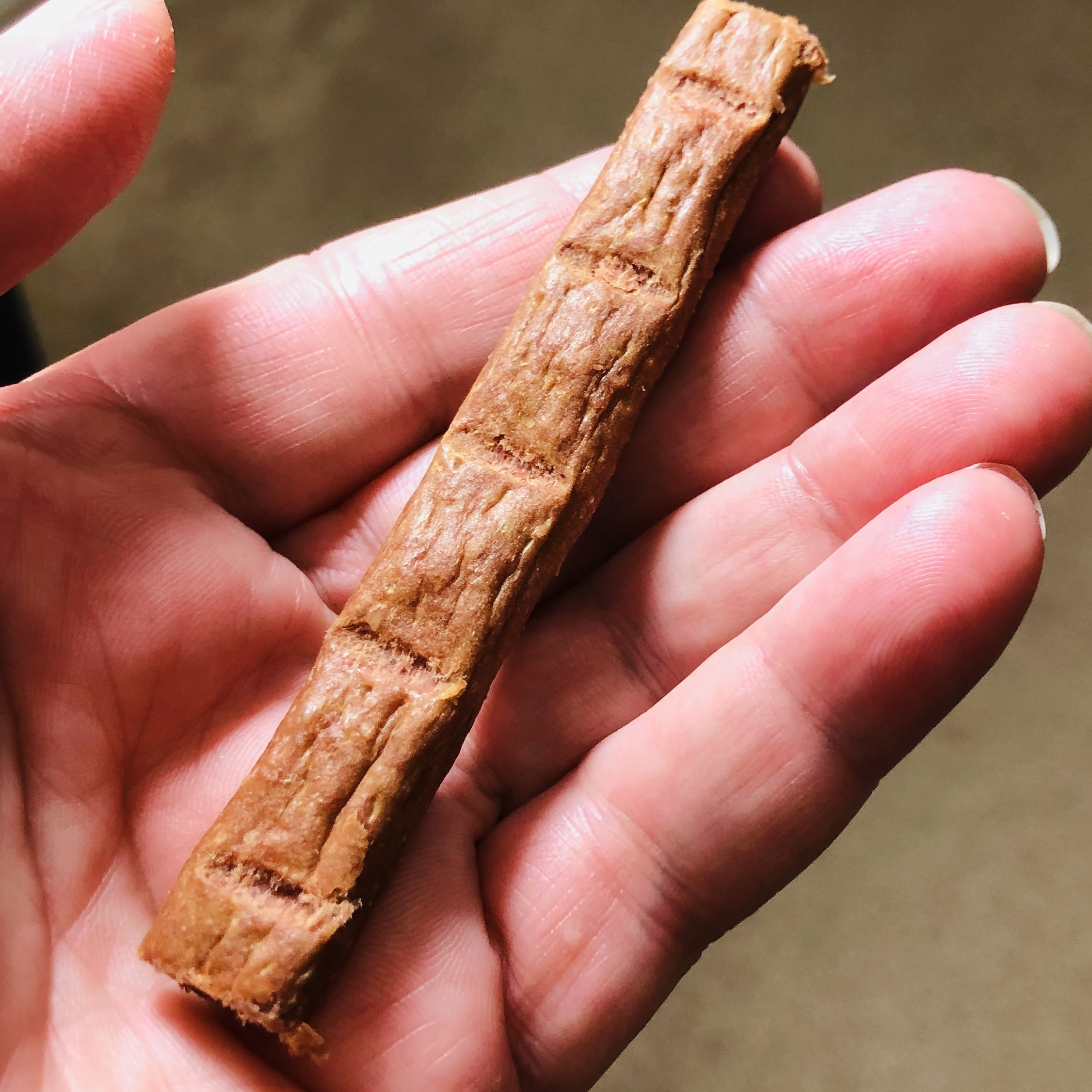 Here's the stick! It is even moister than the previous treat and breaks apart easily.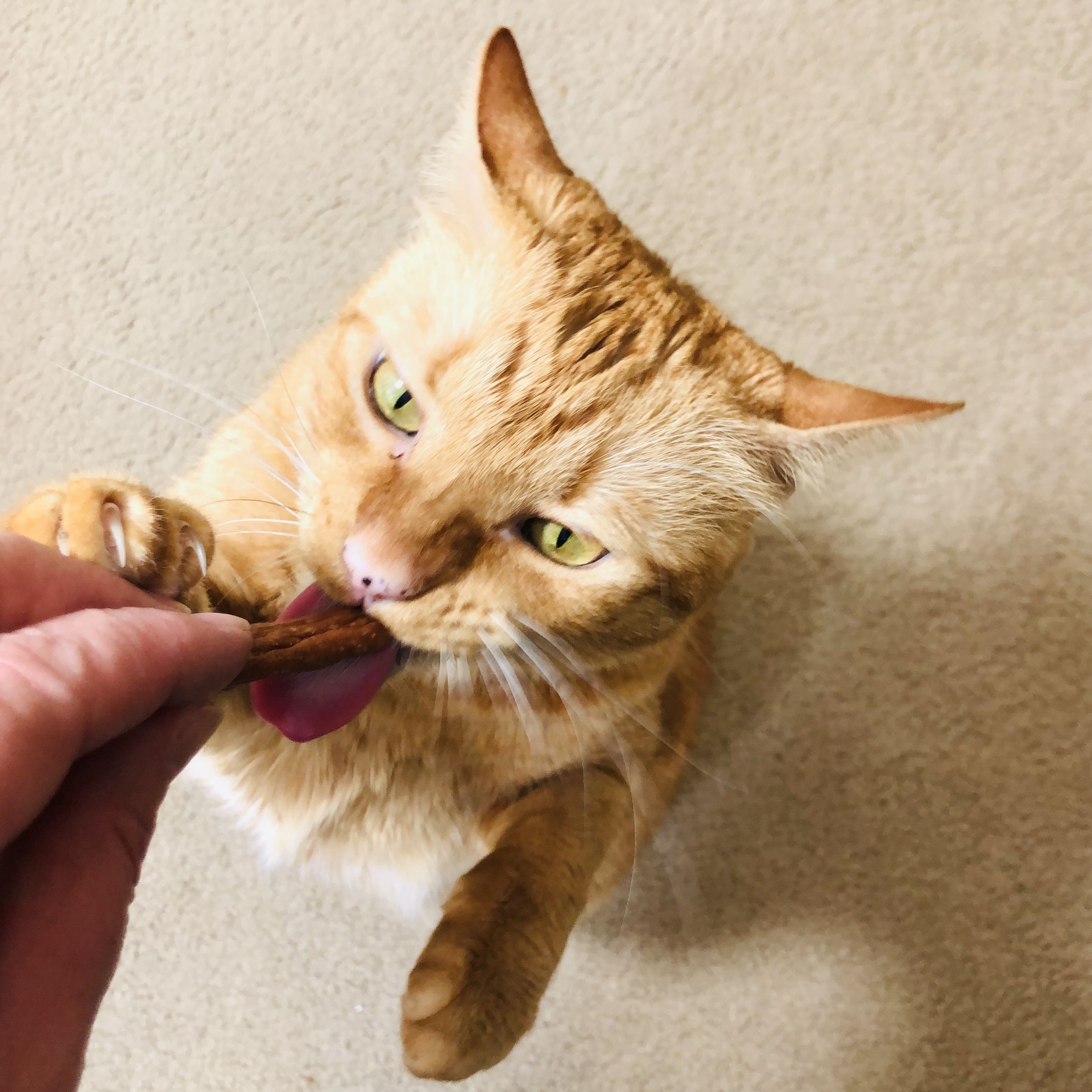 Sunny gave it a lot of licks!
My cats enjoyed their toys and treats from the October Pet Treater Cat Pack! I liked that there was a not-too-spooky theme with the toys and snacks, even the bandanna! I loved watching my cats playing with the toys and didn't Sunny look silly while trying her treats? She is hard on her toys so it's good to know that a new Pet Treater Cat Pack will be here before too long, with more treats and toys for my furry friends!
What do you think of this month's Pet Treater Cat Pack?