The new 2020 Sugarfina 24 Tastes Of Christmas Advent Calendar ($50) is available now! This calendar will sell quickly – the other 2020 advent calendar sold out immediately!
The countdown to Christmas never tasted so sweet. This holly jolly tasting collection is the perfect way to count down the 24 days until Santa's arrival. Each festive little drawer of the Sugarfina advent calendar is filled with four pieces of each of the candies below to delight you and your loved ones. Season's sweetings for you and yours!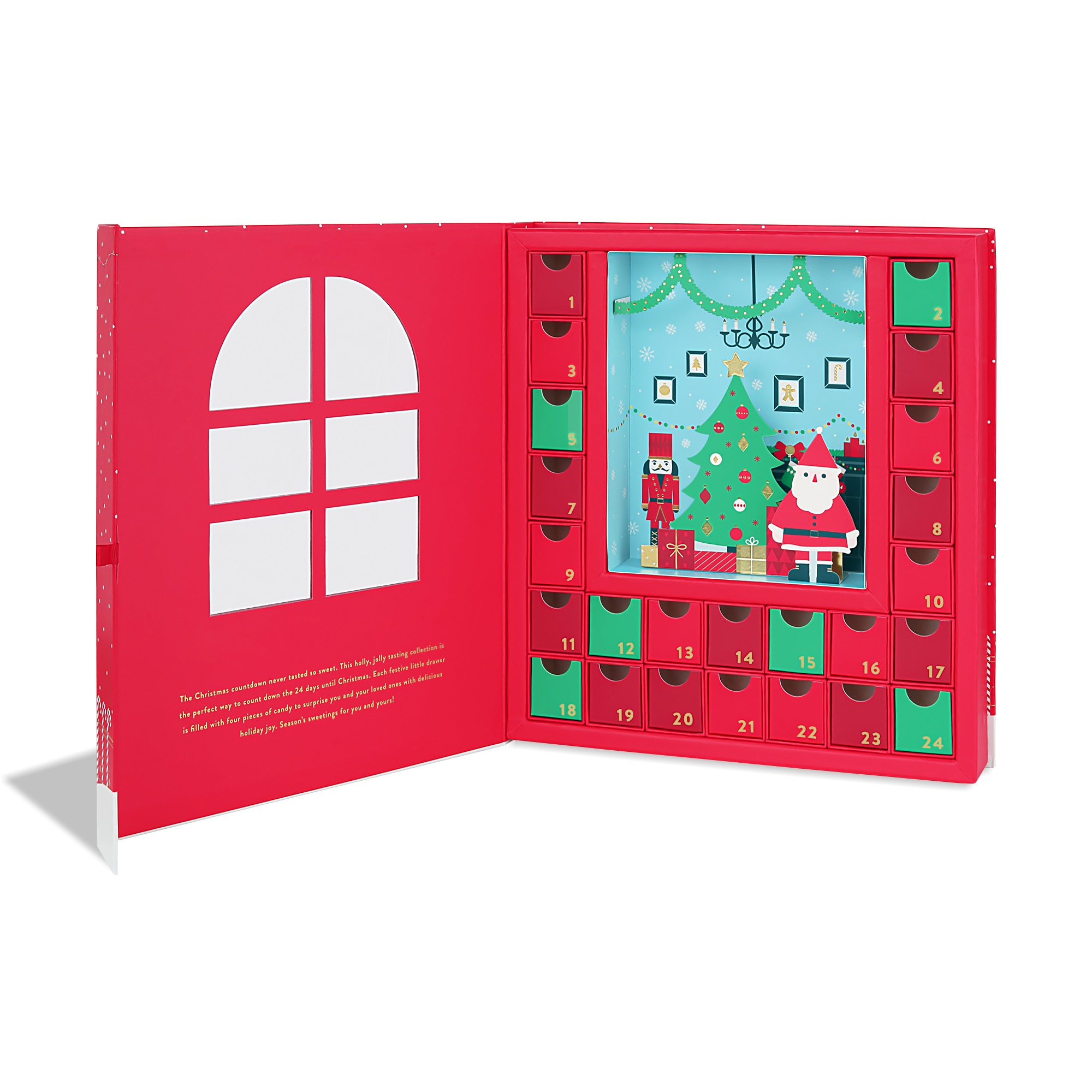 Each drawer holds 4 pieces of candy for each of these flavors…
Apple Frogs
Baby Butterflies
Baby Whales
Birthday Cookie Bites
Candy Cane Caramels
Christmas Trees
Dark Chocolate Sea Salt Caramels
Gold Pearls
Heavenly Sours
Ice Cream Cones
Mama Bears
Merry Berries
Mint Chocolate Caviar
Parisian Pineapples
Peach Hearts
Pink Flamingos
Pumpkin Spice Almonds
Red Apple Caramels
Royal Roses
S'Mores
Snowman Gummies
Sparkle Pops
Sugar Cookies
Looking for even more advent calendars? Check out all our posts on Advent Calendars or find more on Amazon, or see the list of Advent Calendars in the directory!