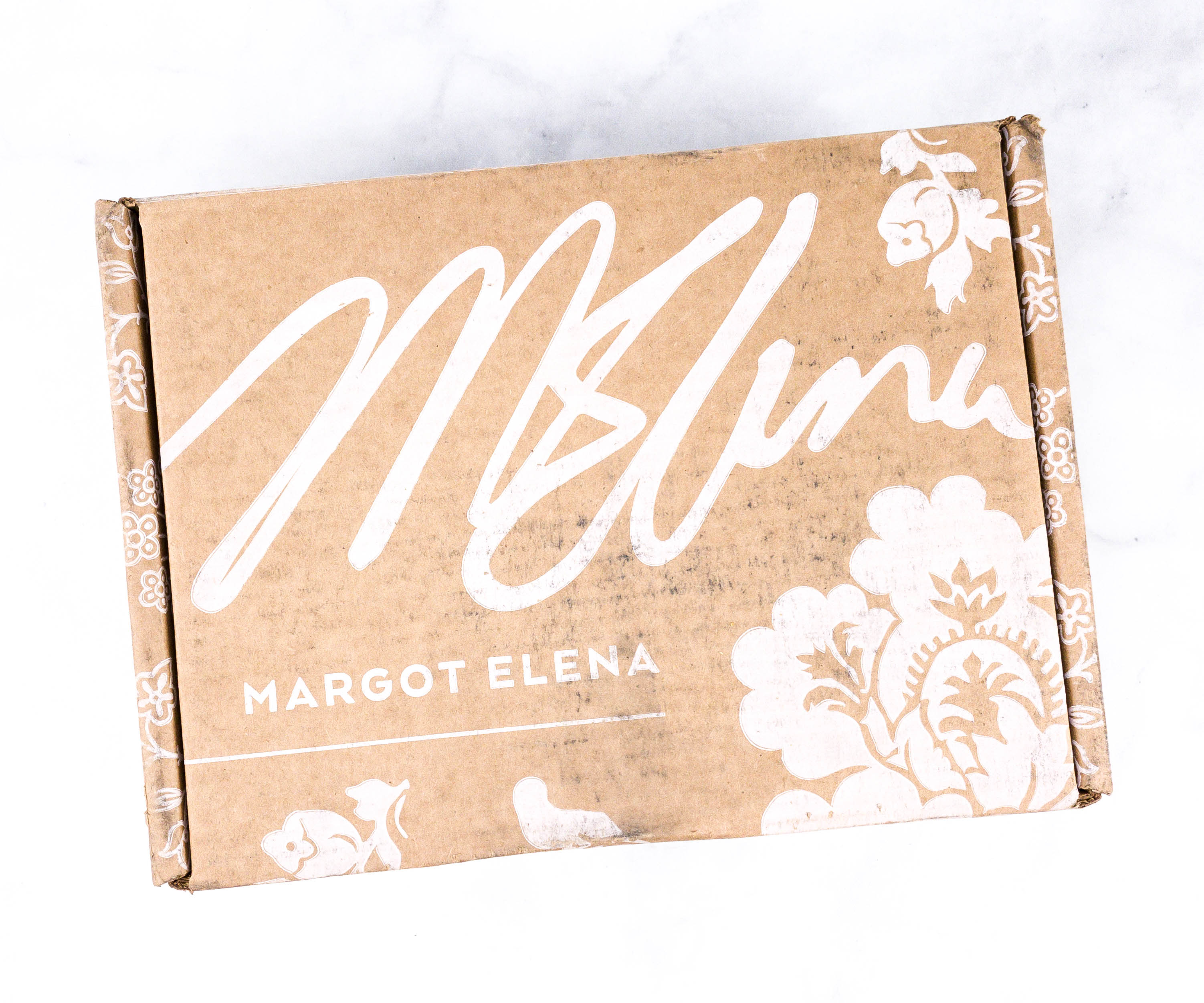 Margot Elena Discovery Box is a quarterly box from the parent brand of Library of Flowers, TokyoMilk, Lollia, The Cottage Greenhouse, and Love & Toast and promises a $200+ value. This box is delivered four times a year for $49.99 per box plus FedEx Ground Shipping of $6.95 a box. With your purchase, you'll be enrolled in their seasonal membership and receive a box of beauty every 3 months delivered to your doorstep.
The box was sealed with a floral sticker!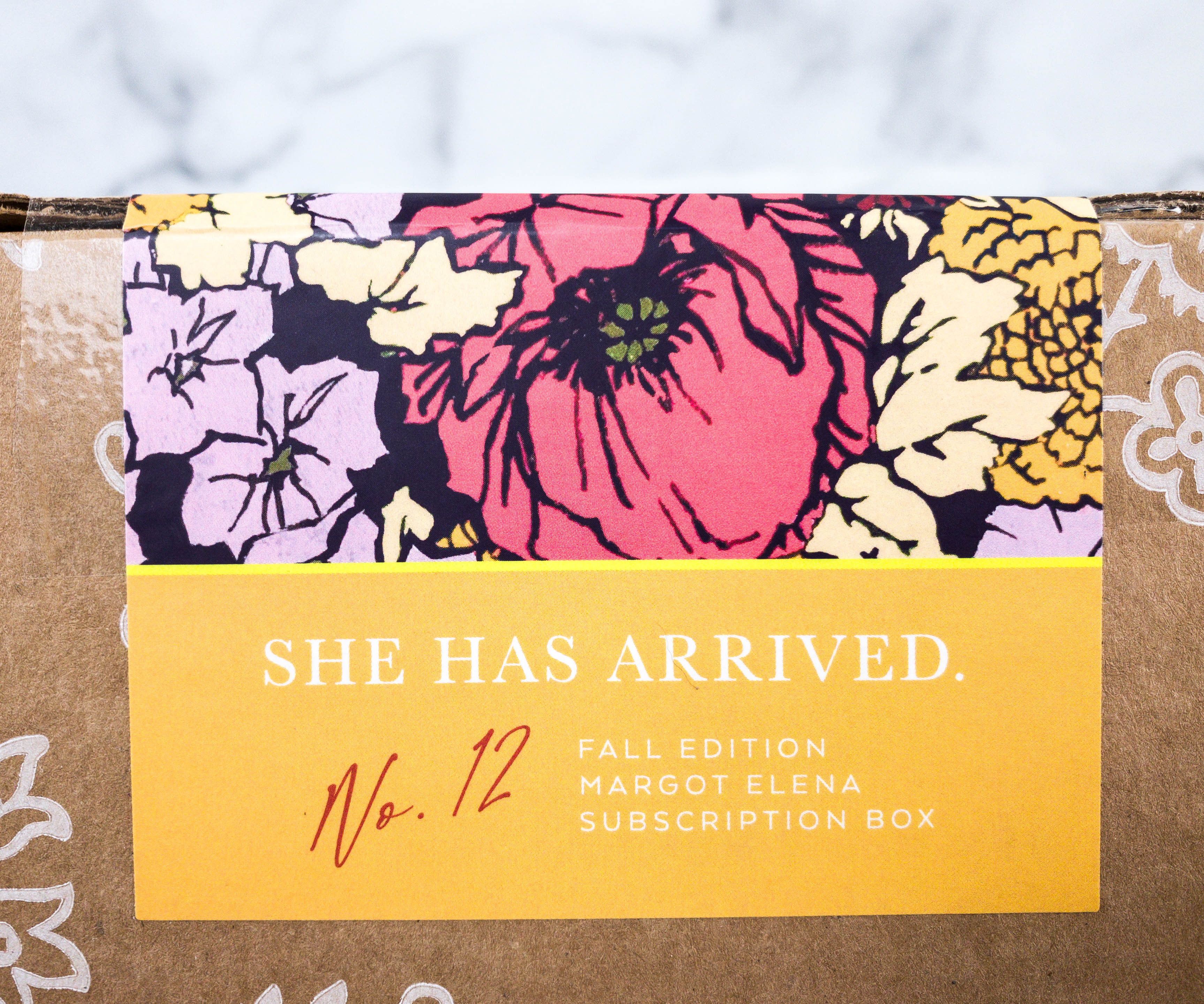 The box and sticker seal are really gorgeous!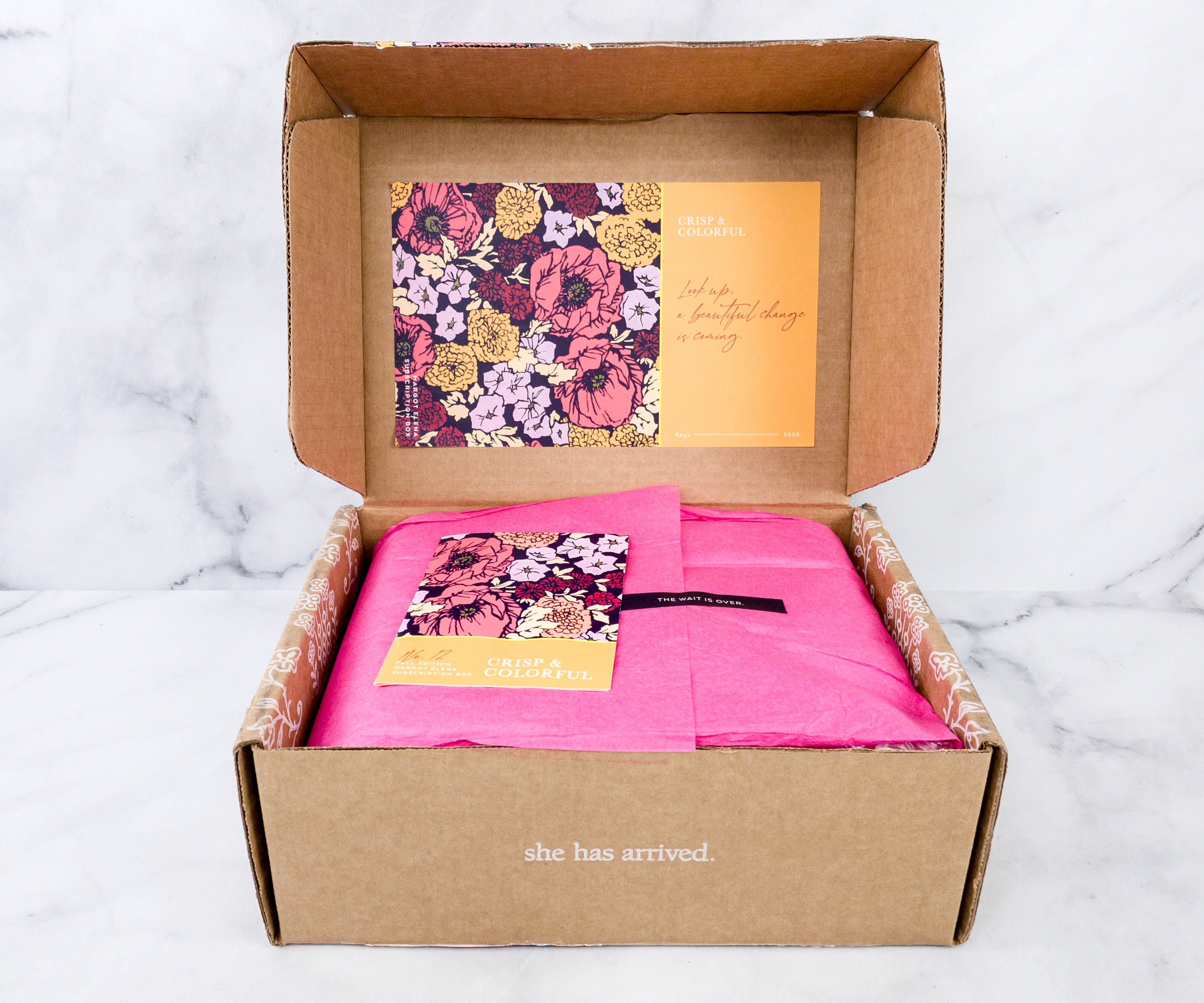 There's an info card that sits atop the items wrapped in a pink tissue paper.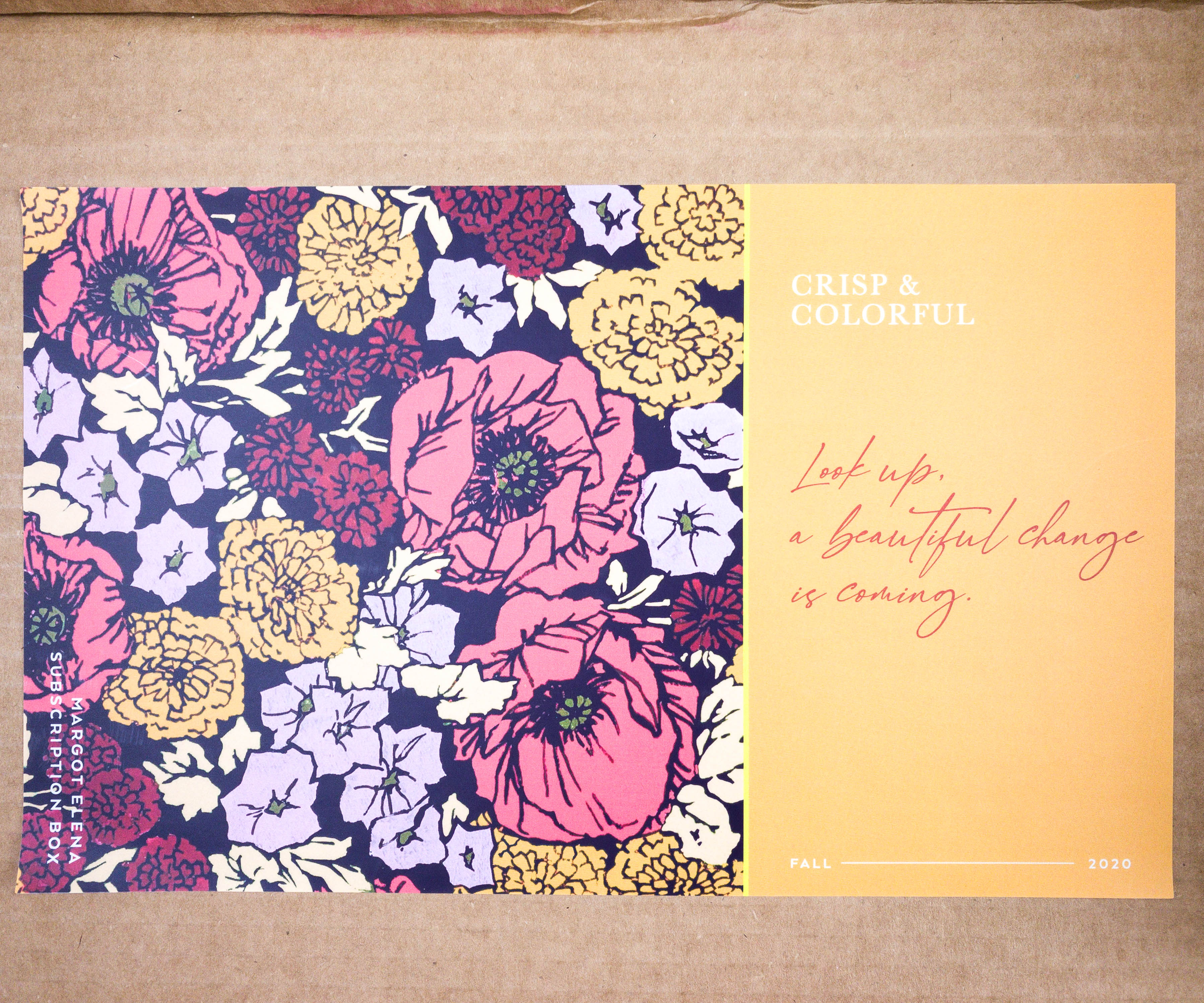 Look up, a beautiful change is coming.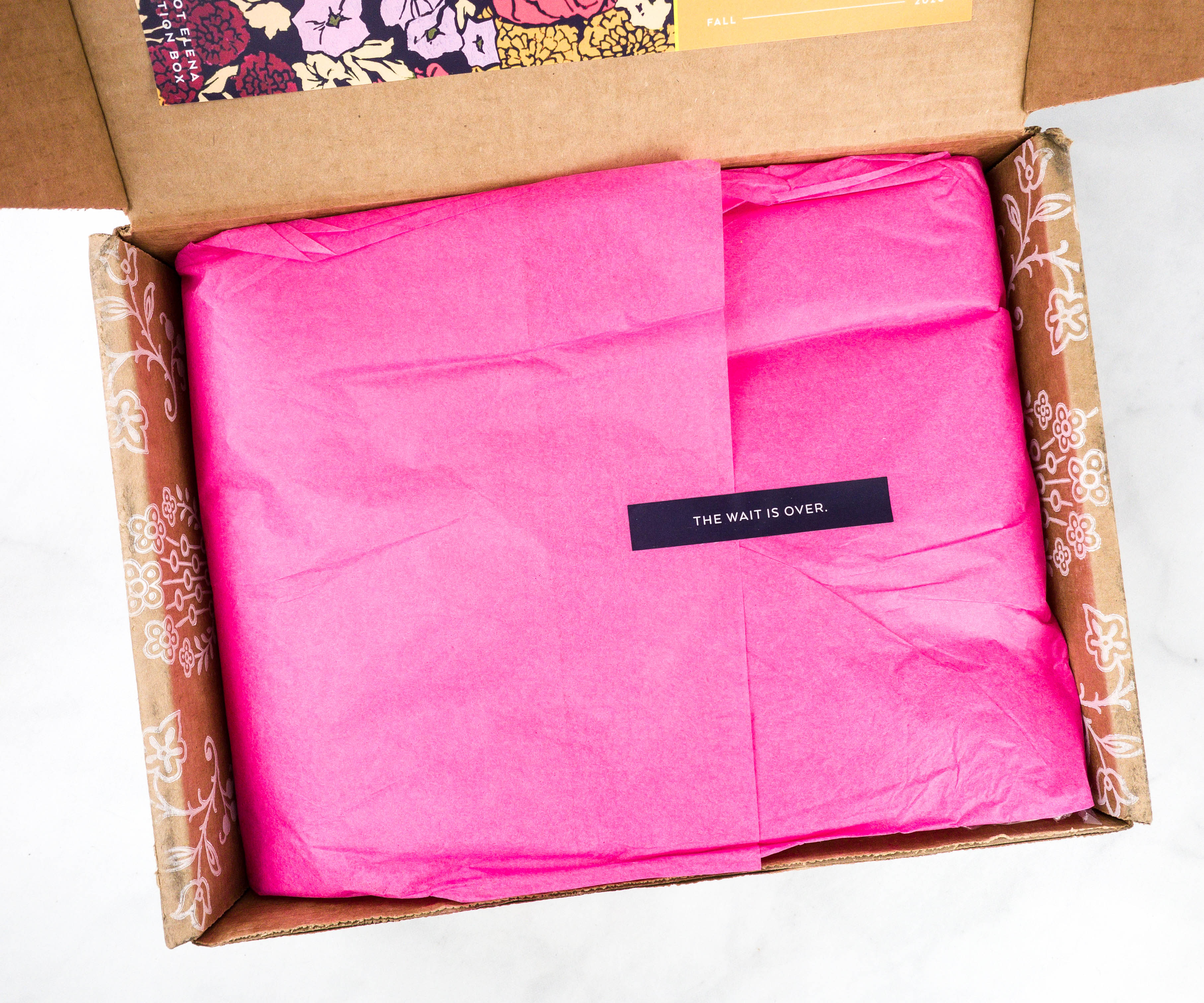 The items are sealed with a sticker that says "The wait is over."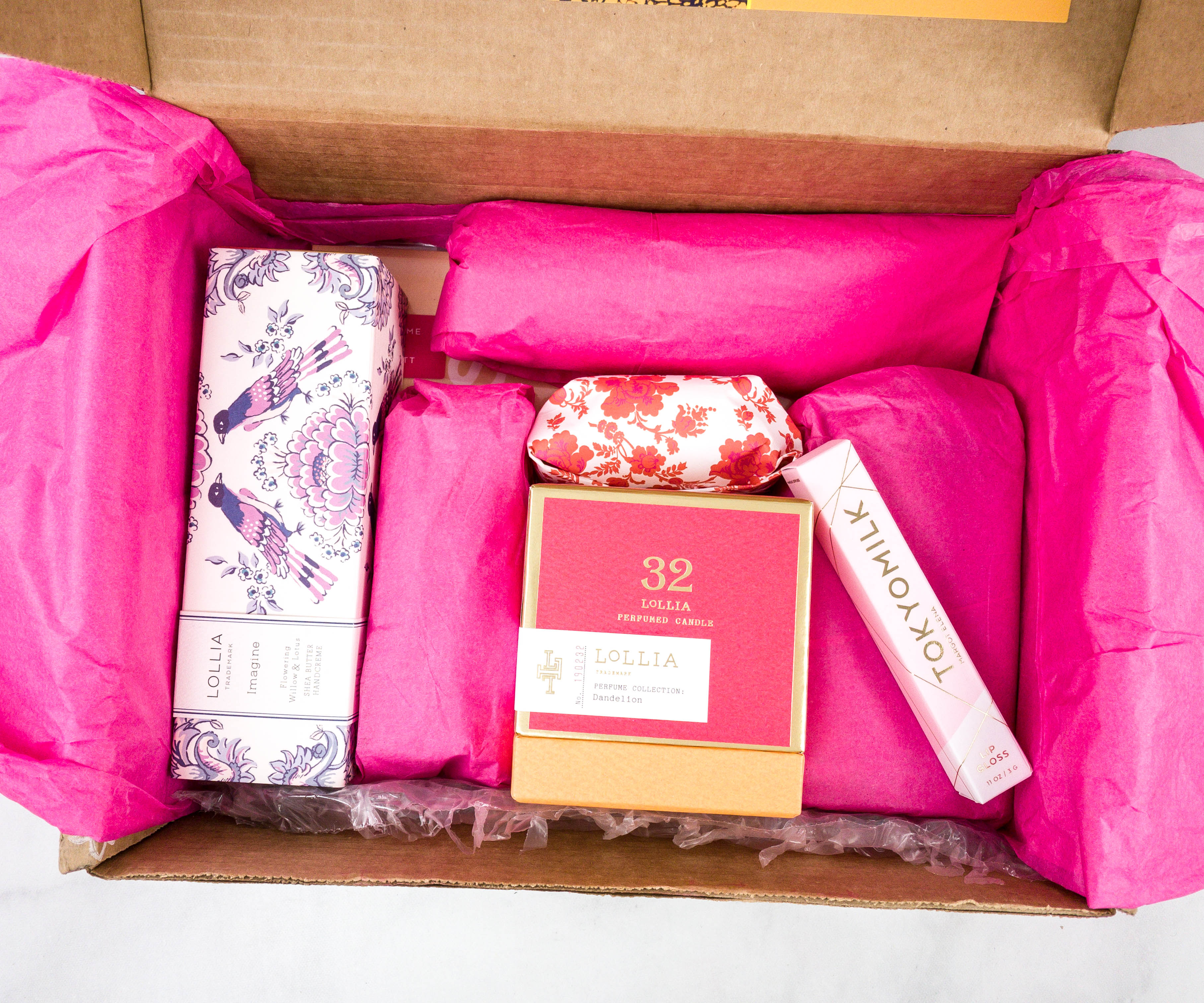 Bubble wrap provided a nice cushion for the items.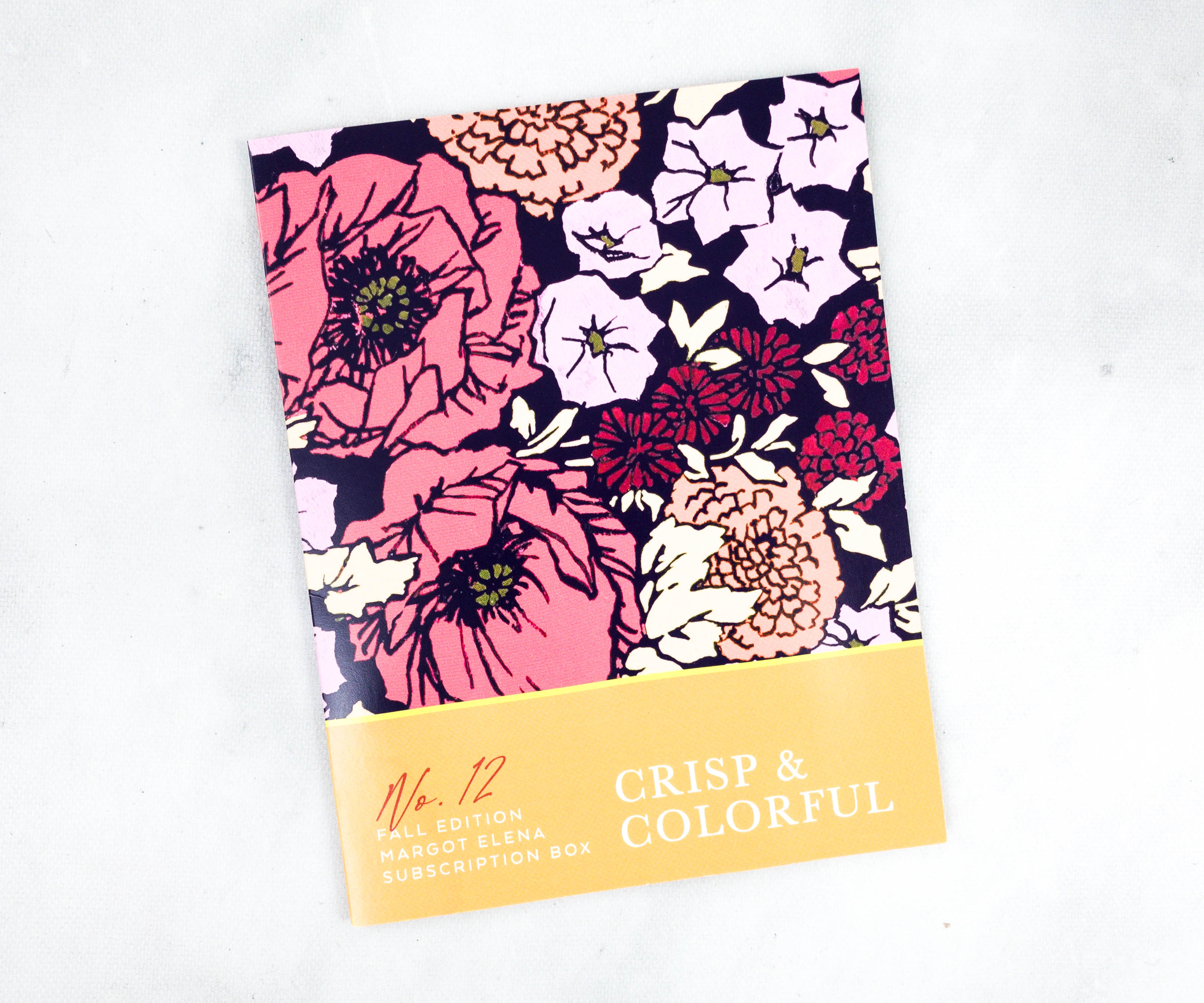 The info card from this box is decorated with beautiful florals. It's truly mesmerizing.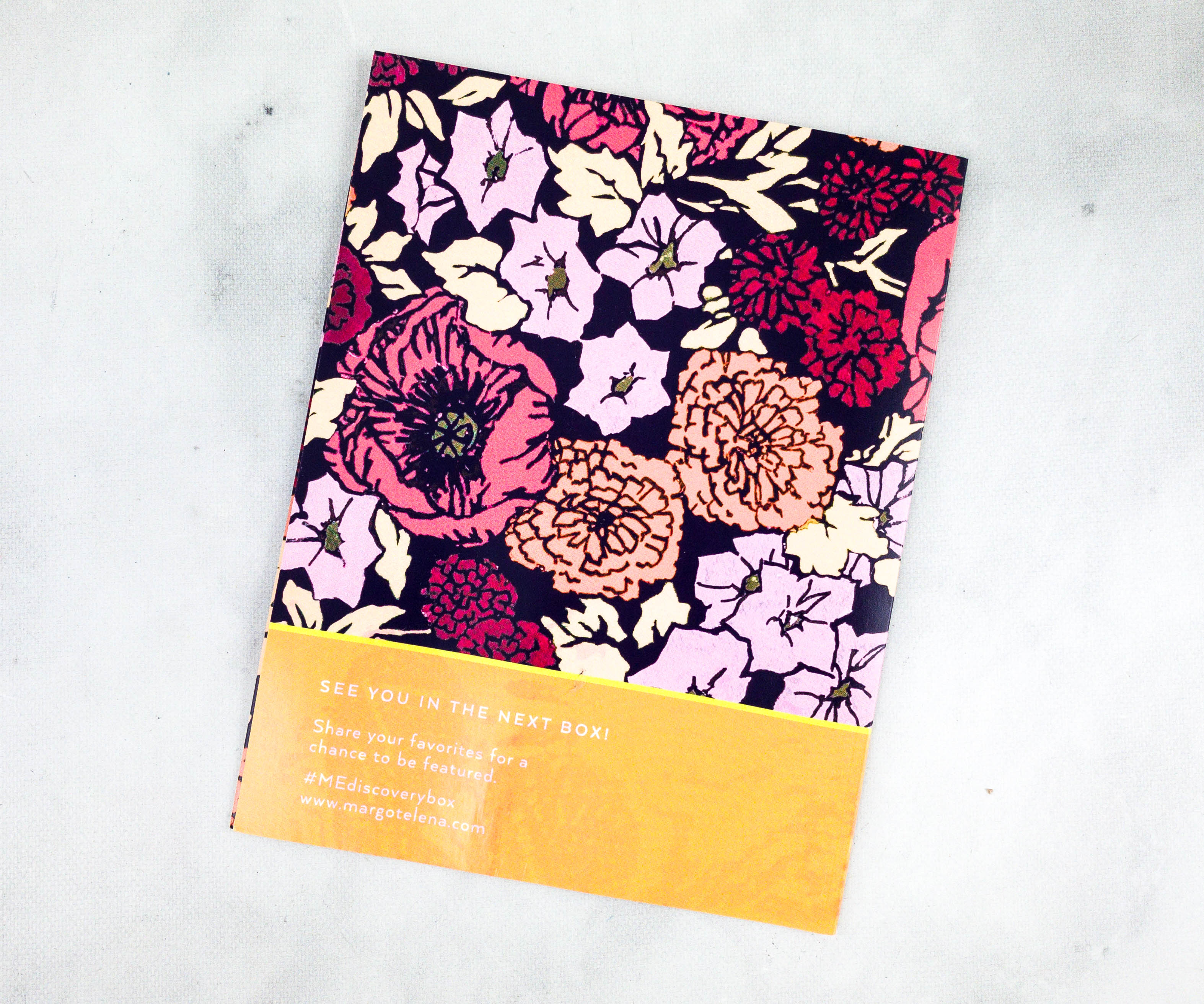 They also encourage you to share your favorites for a chance to be featured, just use the hashtag #MEdiscoverybox.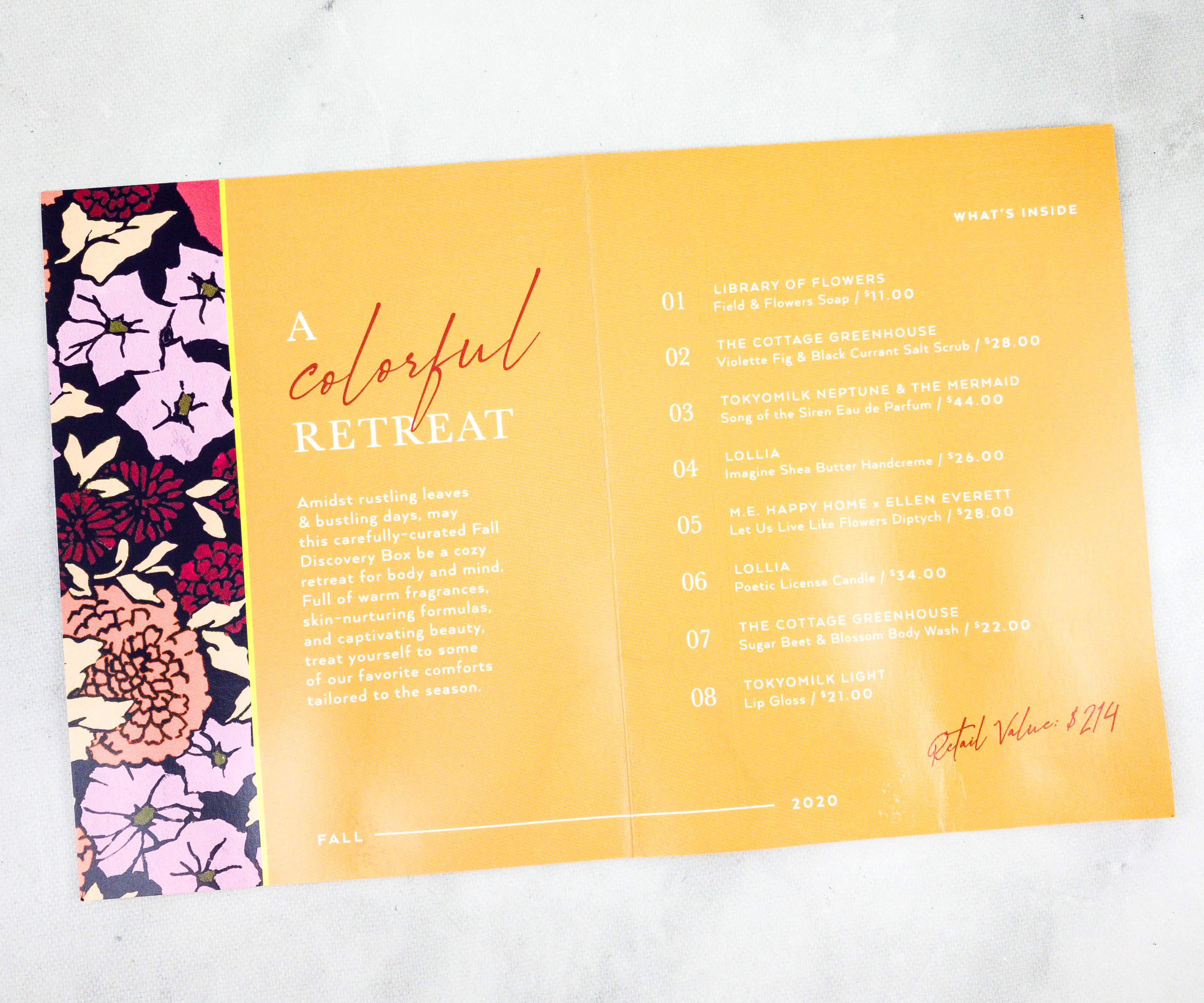 There was a list of what's inside the box. That's about $214 retail value!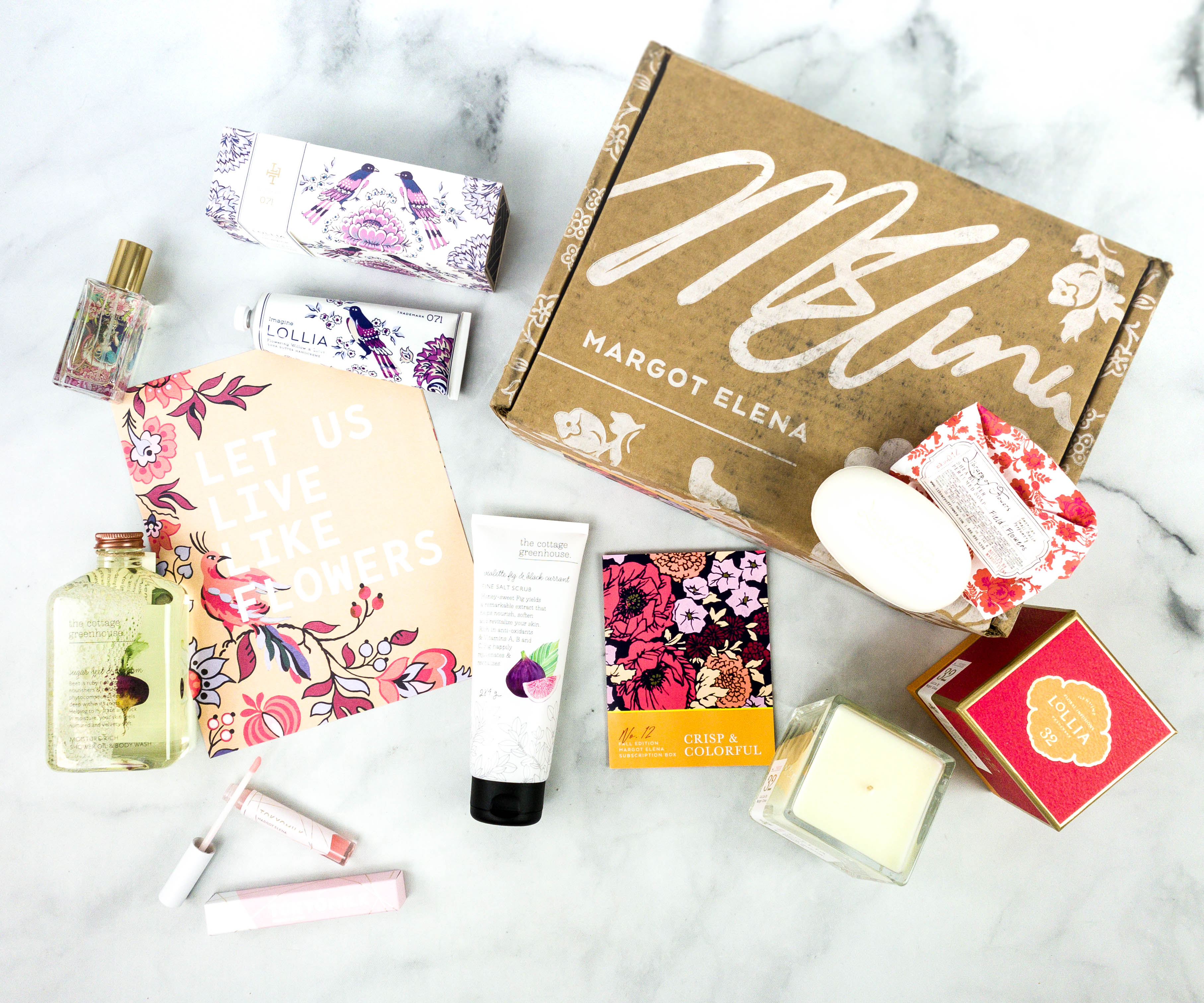 Everything in the Fall Discovery box!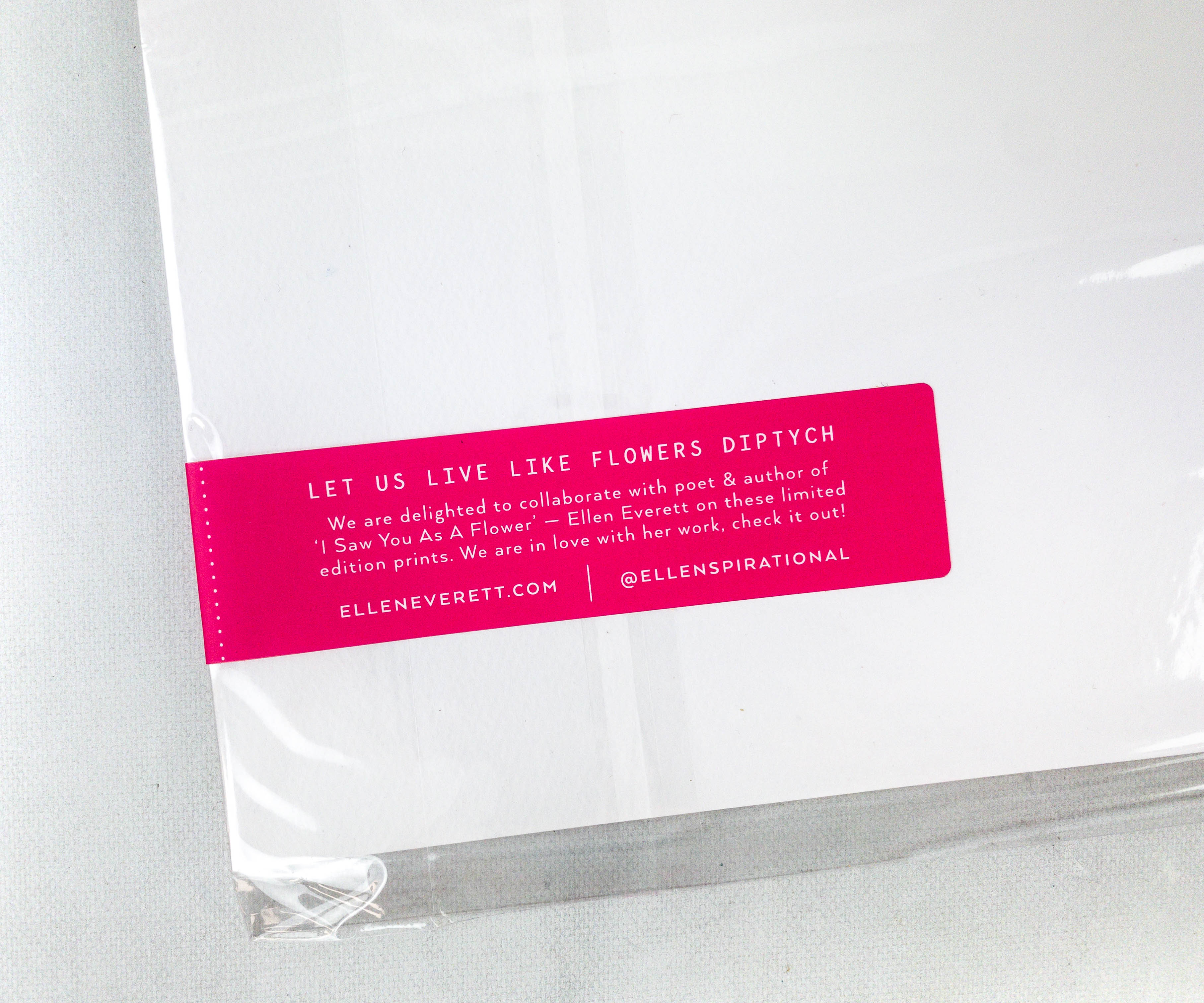 M.E. Happy Home x Ellen Everett Let Us Live Like Flowers Diptych ($28) These beautiful prints are a collaboration by Margot Elena and poet and author Ellen Everett. They have a floral theme, and they are perfect for a fall-themed display!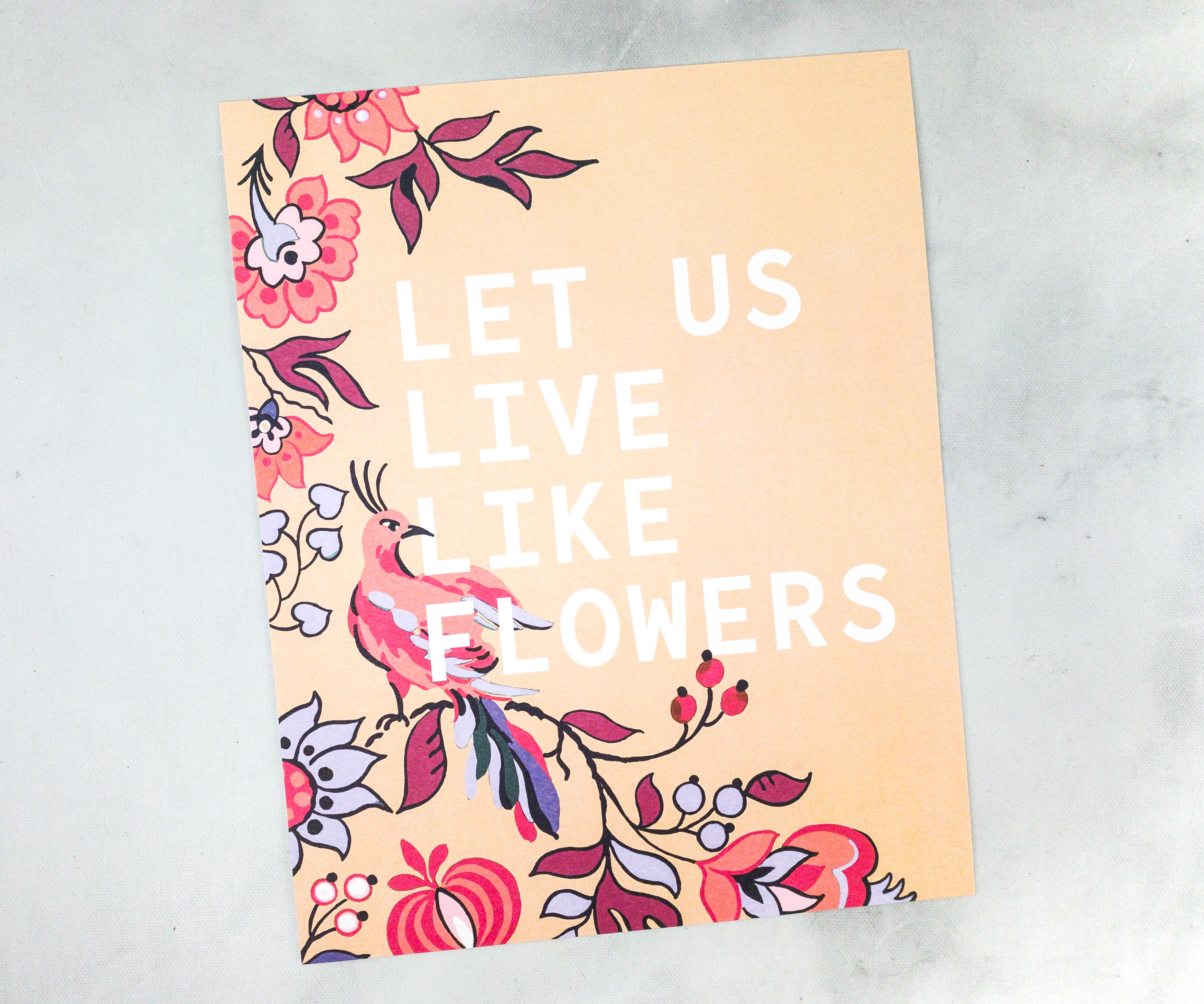 Here's the first piece! Its floral pattern is appealing to the eyes and I also like its warm color palette. The text says "Let Us Live Like Flowers".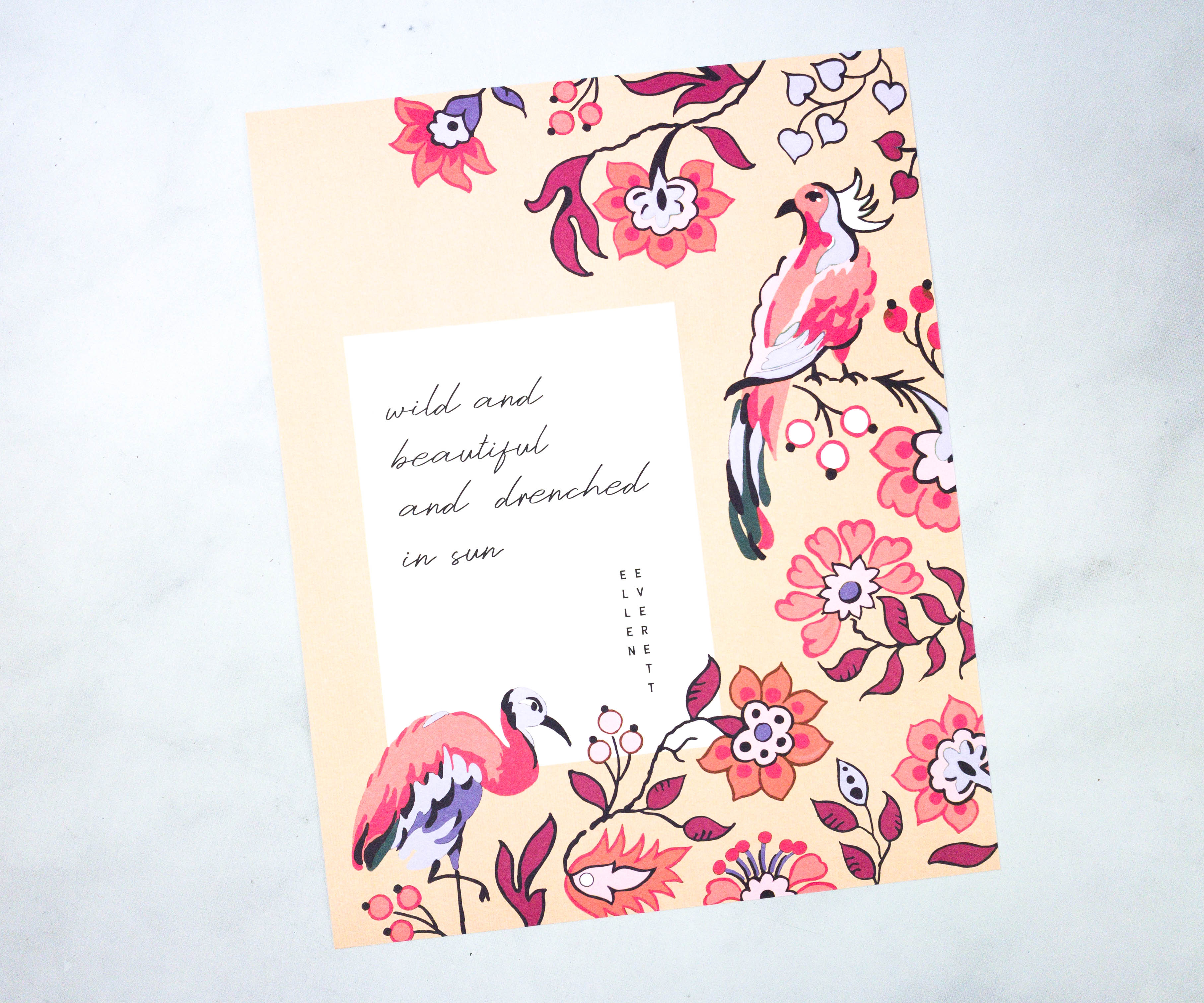 The second card features similar floral patterns, and this time, it has a quote by Ellen Everett.
Let us live like flowers, wild and beautiful and drenched in the sun.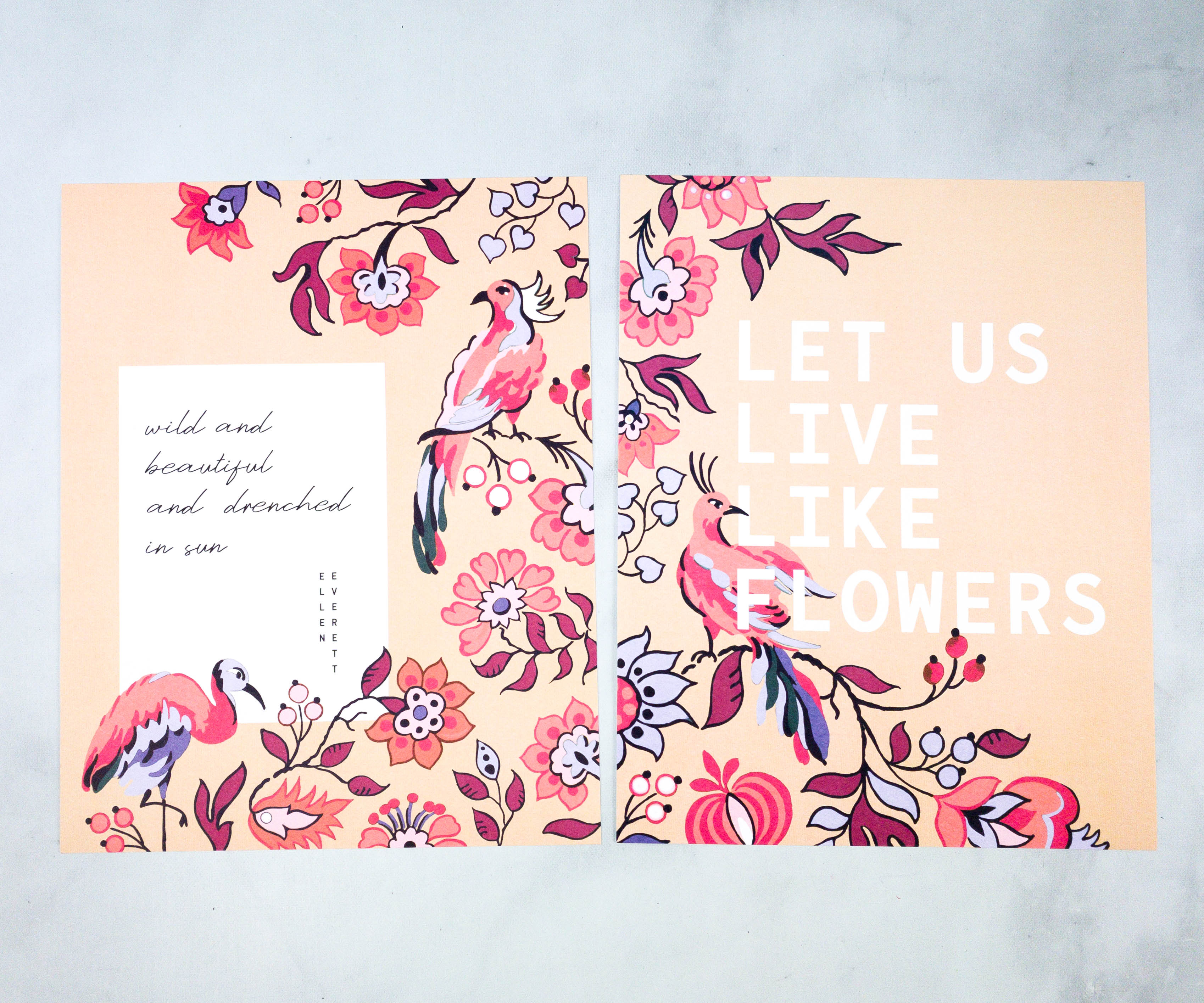 The floral pattern was accentuated with birds with feathers that have the same colors as the flowers. They blend in the picture, making it easy to mistake them as part of the flora in the photo but when you look closely, you will be able to see them clearly.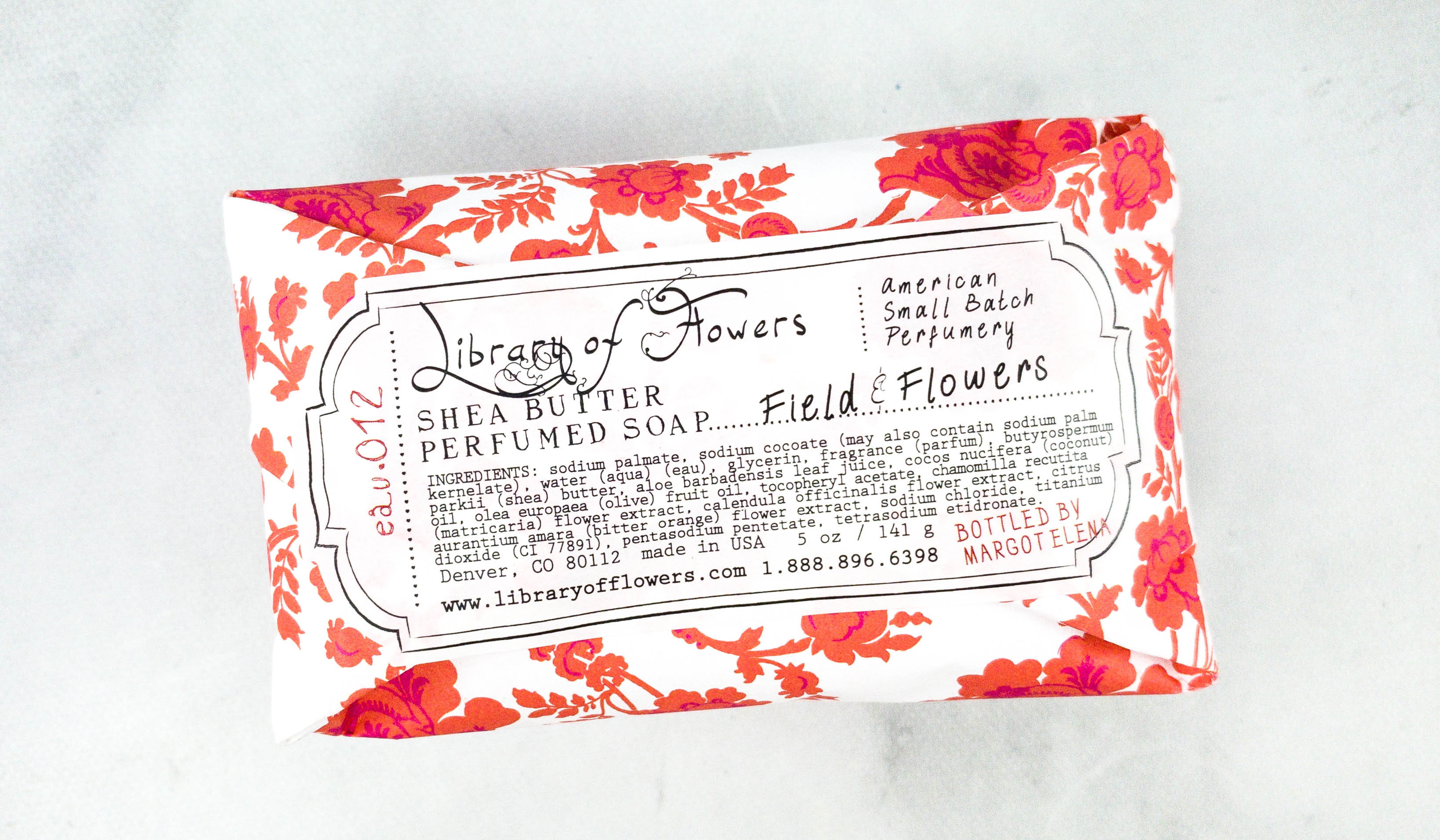 Library of Flowers Field & Flowers Soap ($11) It's a handcrafted soap made with a blend of skin-friendly ingredients such as shea butter, chamomile extract, orange flower extract, and vitamin E.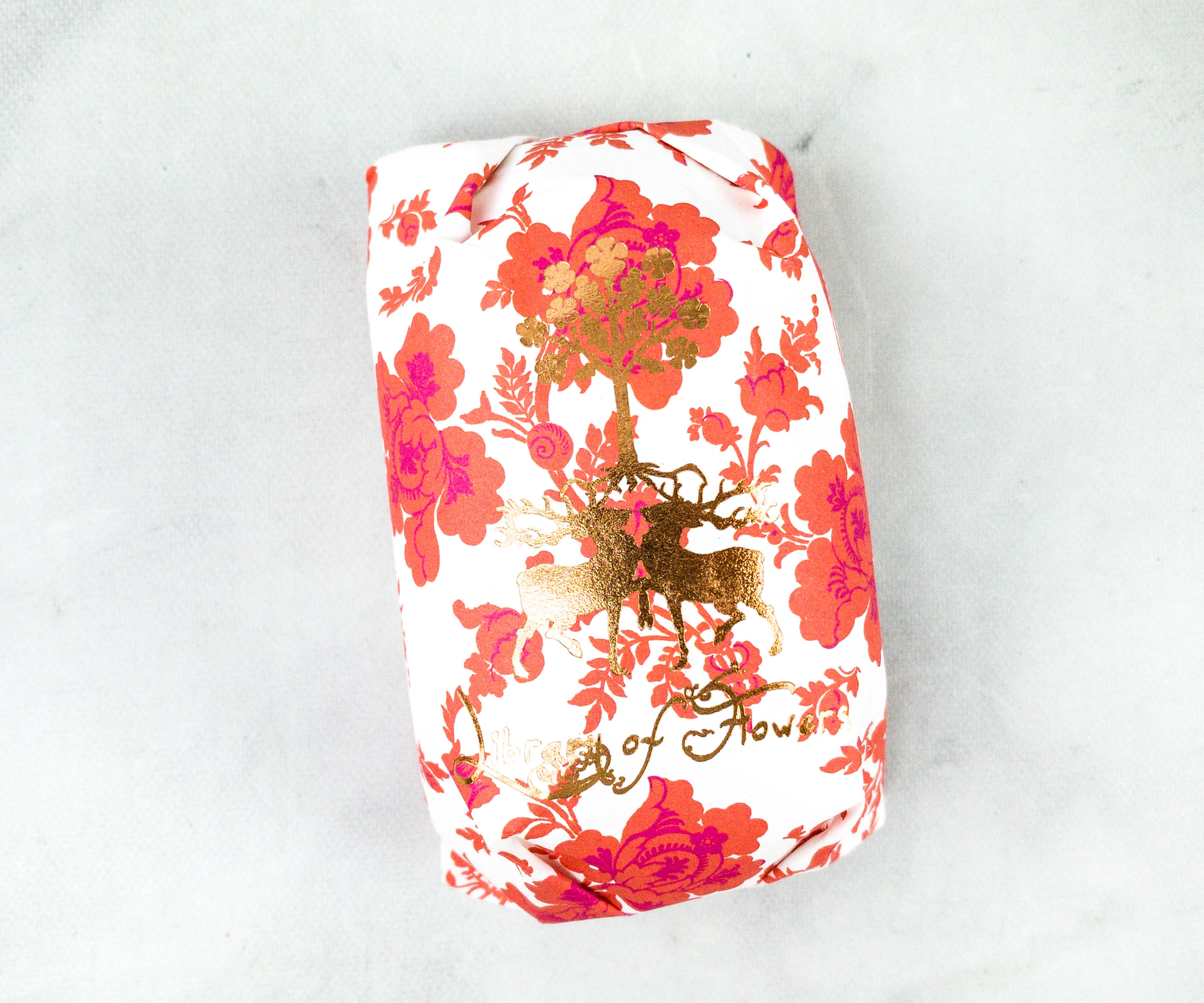 It's wrapped in paper with floral patterns and a gold foiled label that says "Library of Flowers".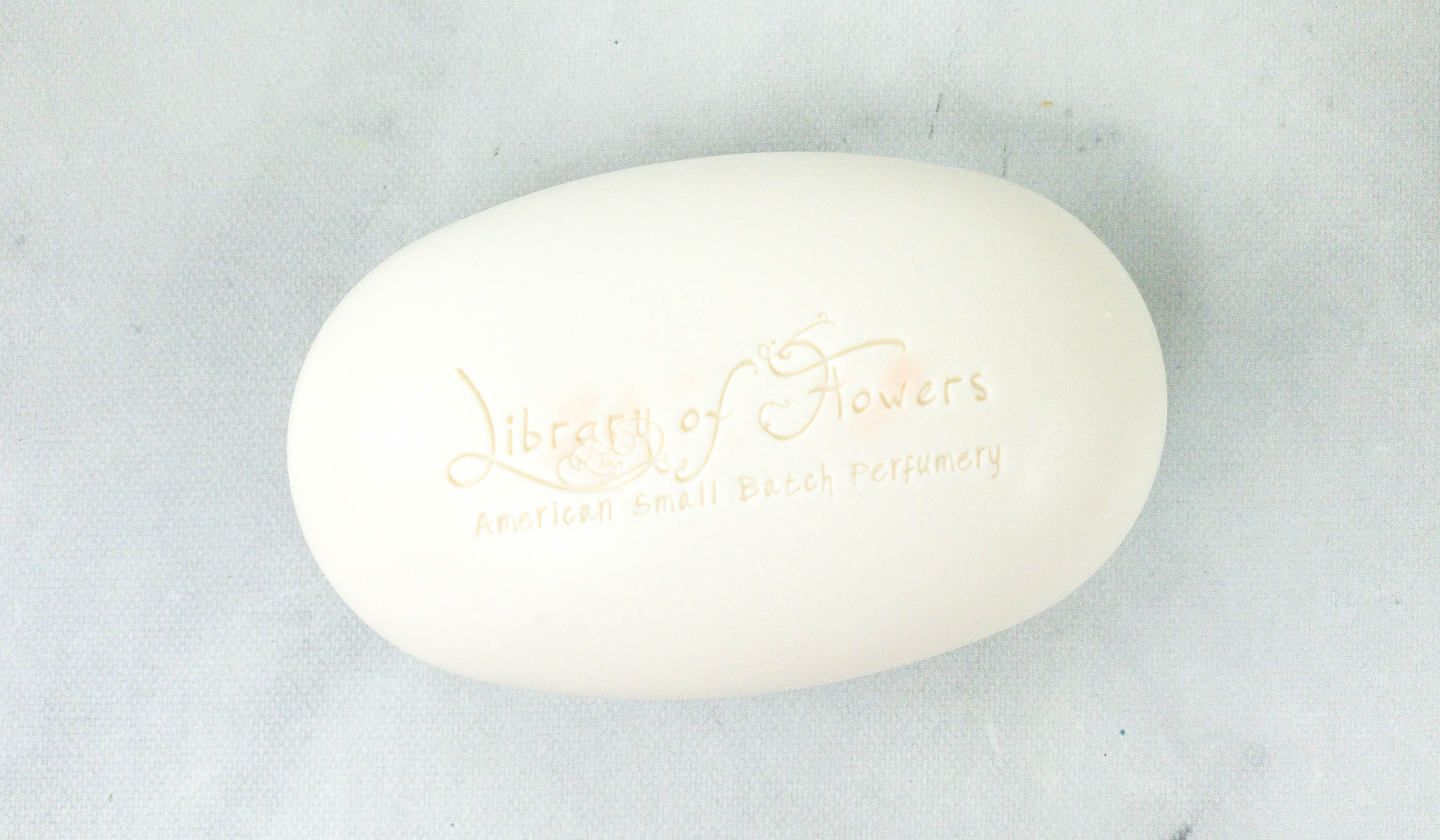 The bar itself also has the brand engraving. I love the soap's fragrance! It has a lush top note of apricot, a hint of honeyed blossoms in the middle, and a refreshing wildflower note at the end!
TokyoMilk Light Lip Gloss ($21) It's a lipgloss that makes the lips look fuller by adding on shine, along with a subtle tint. Unlike regular lip glosses, this one packs moisture on the lips without leaving it heavy and icky. It glides smoothly and applying it is also a breeze because of the included doe foot applicator.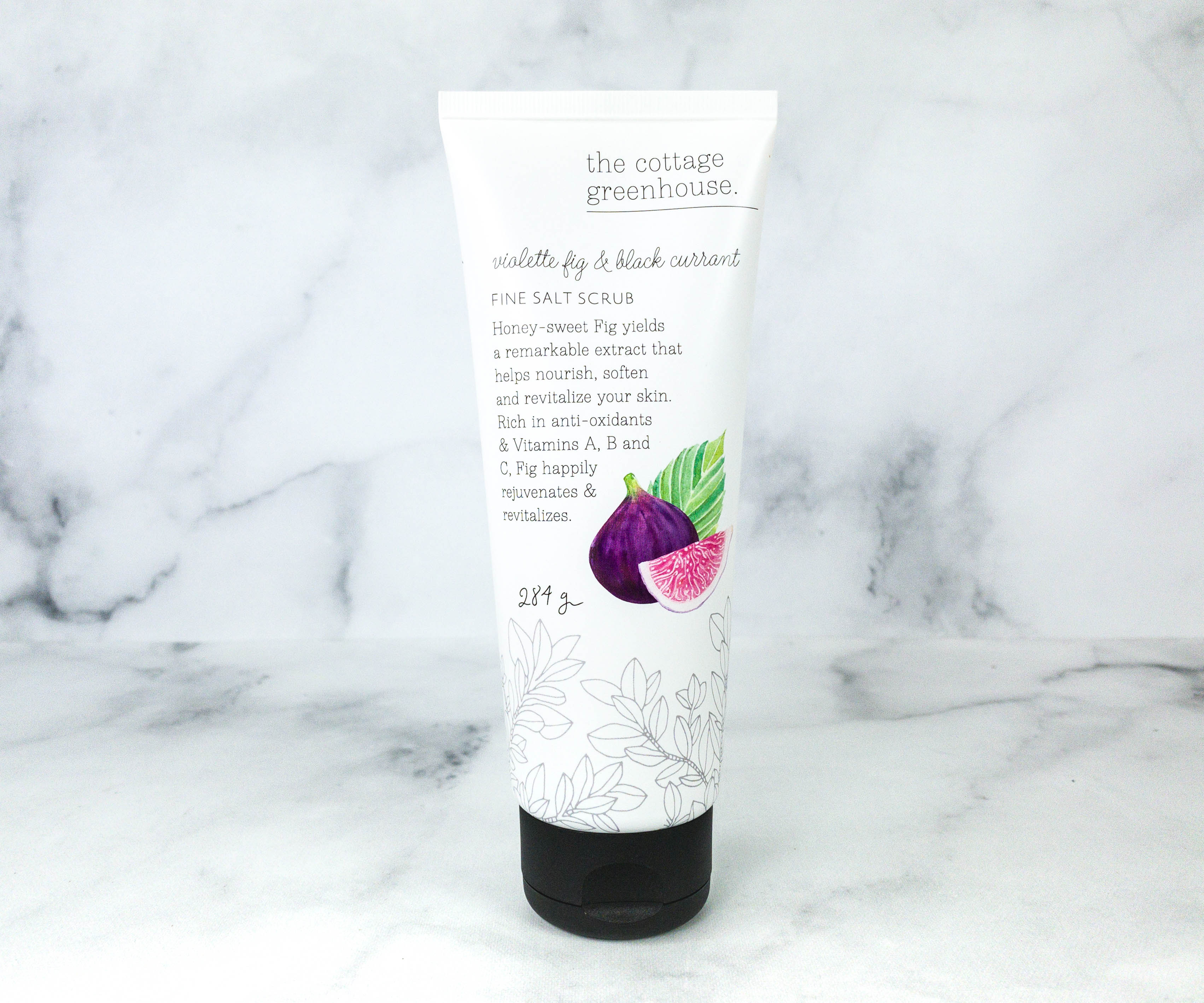 The Cottage Greenhouse Violette Fig & Black Currant Salt Scrub ($29.24) Packed with antioxidants, this salt scrub exfoliates to get rid of dry and damaged skin and to improve the skin's natural radiance and texture. Ingredients include a blend of sea salt and passion fruit seeds for gentle exfoliation, plus highly-moisturizing honey. It also smells sweet and I love it!
The Cottage Greenhouse Sugar Beet & Blossom Body Wash ($22) I love how refreshing this body wash feels on my skin! The formula contains beet root extract which helps make the skin look and feel healthy, plus honey which is known for its hydrating properties. It makes a great alternative to regular soaps because it doesn't strip off moisture from the skin.
TokyoMilk Neptune & The Mermaid Song of the Siren Eau de Parfum ($44) First off, this bottle is gorgeous. The gold colored components give it a luxurious look, and at the back, you will see an enchanting illustration of a mermaid!
The scent itself is amazing. To be honest, I wasn't really a fan at first but for me, this is one of those perfumes that takes a little getting used to. Once I have myself accustomed to the smell, I loved it! It has that aquatic floral scent and it lasts a long time even with no re-application.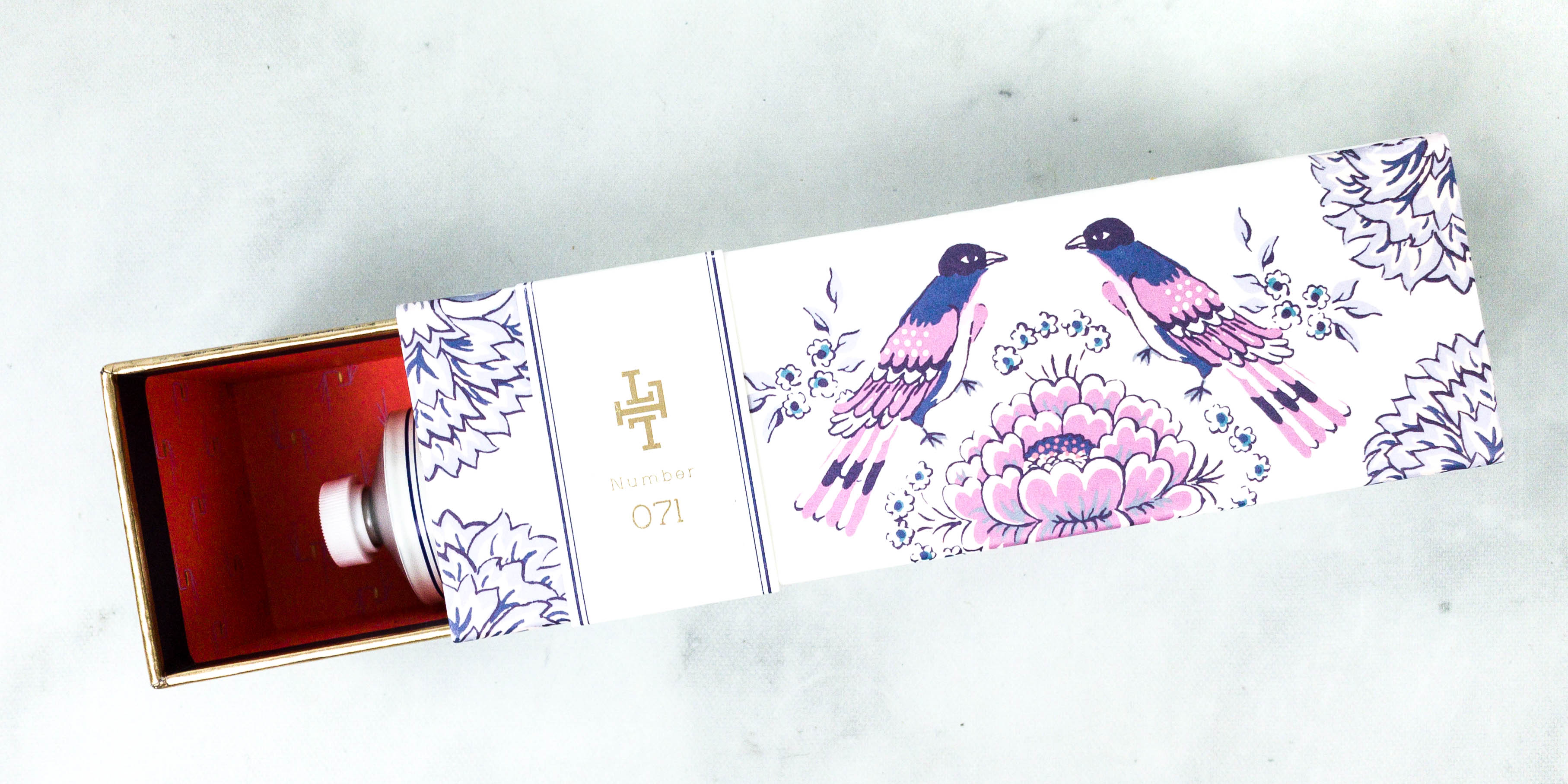 Lollia Imagine Shea Butter Handcreme ($26) The hand cream came in its own luxurious box packaging, which makes it great for displaying as well.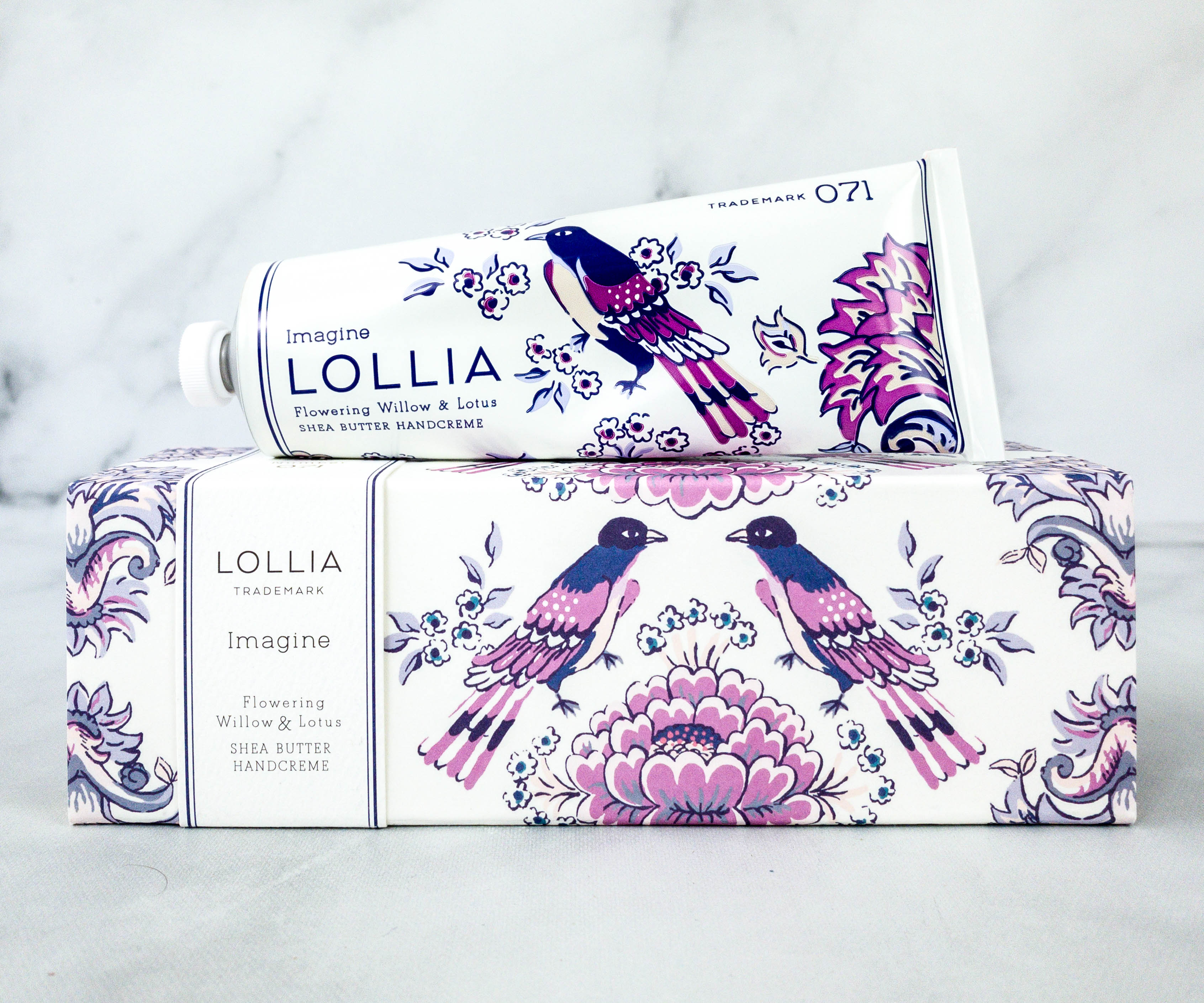 This hand cream is formulated with shea butter to help hydrate and soothe the skin. It's lightweight and it smells really good!
Lollia Poetic License Candle ($34) To complete our fall box, here's a scented candle in Dandelion!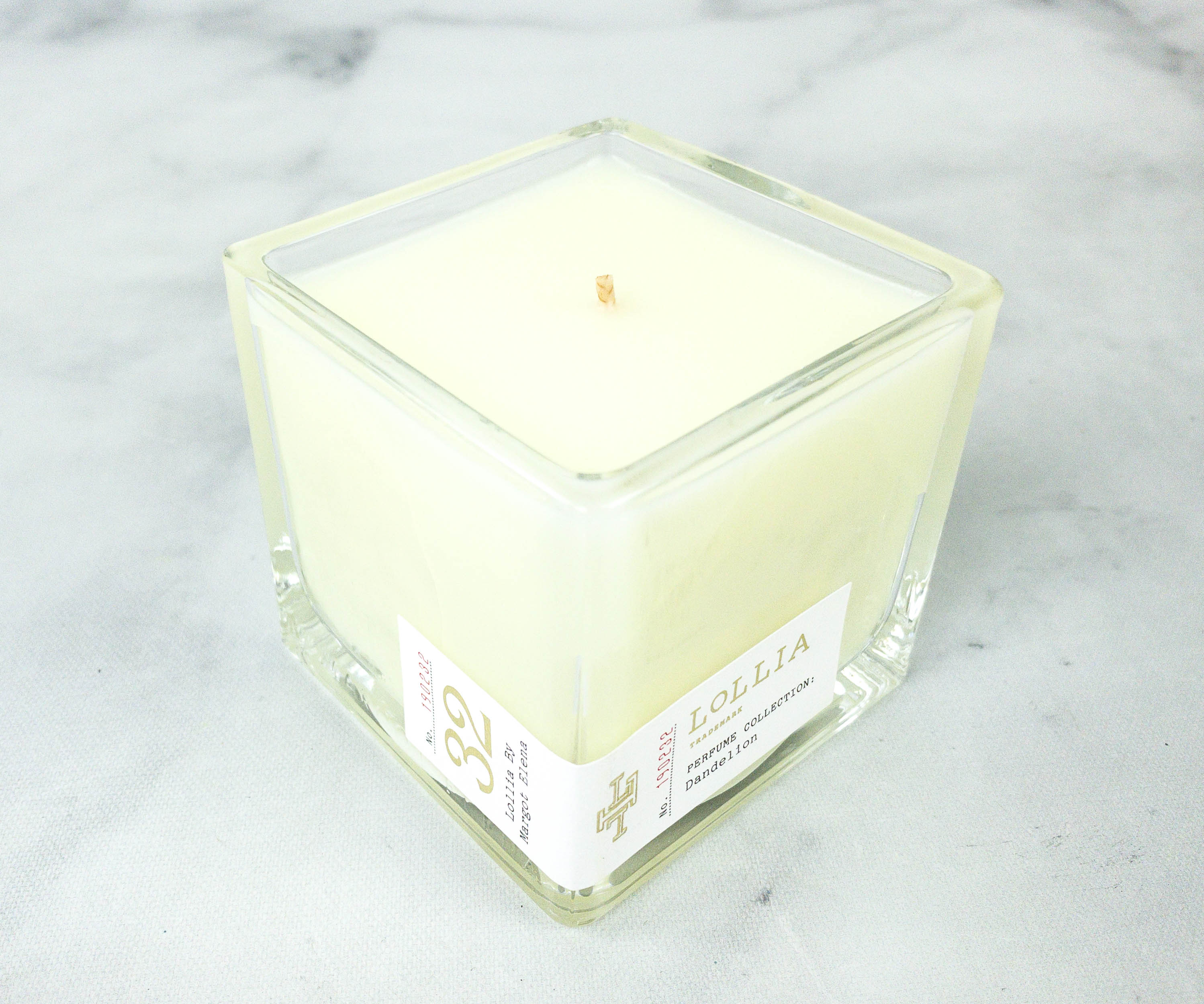 The candle is made of soy wax, which is natural, biodegradable, and from renewable source, so it's eco-friendly. Also, since soy wax has a lower melting point than the average paraffin wax, we get to enjoy this candle longer! The scent warms up the room, making it smell heavenly even long after I put out the candle!
This quarter's Margot Elena box is a well-curated one! I loved every bit of it, and the way they packaged everything is just superb. I have two favorites from the box, the scented candle and the moisturizing body wash! The candle is made with environment-friendly materials and that the glass jar container can be repurposed once we're done with the candle. I like the body wash because it's highly moisturizing and it felt great on my skin! With all the lovely packaging featured in this box, it felt like I was opening a box full of gifts. This is certainly one of the prettiest box of goodies that I have ever received and it's always worth the long wait!
What do you think of this quarter's Margot Elena Discovery Box?
Visit Margot Elena Discovery Box to subscribe or find out more!