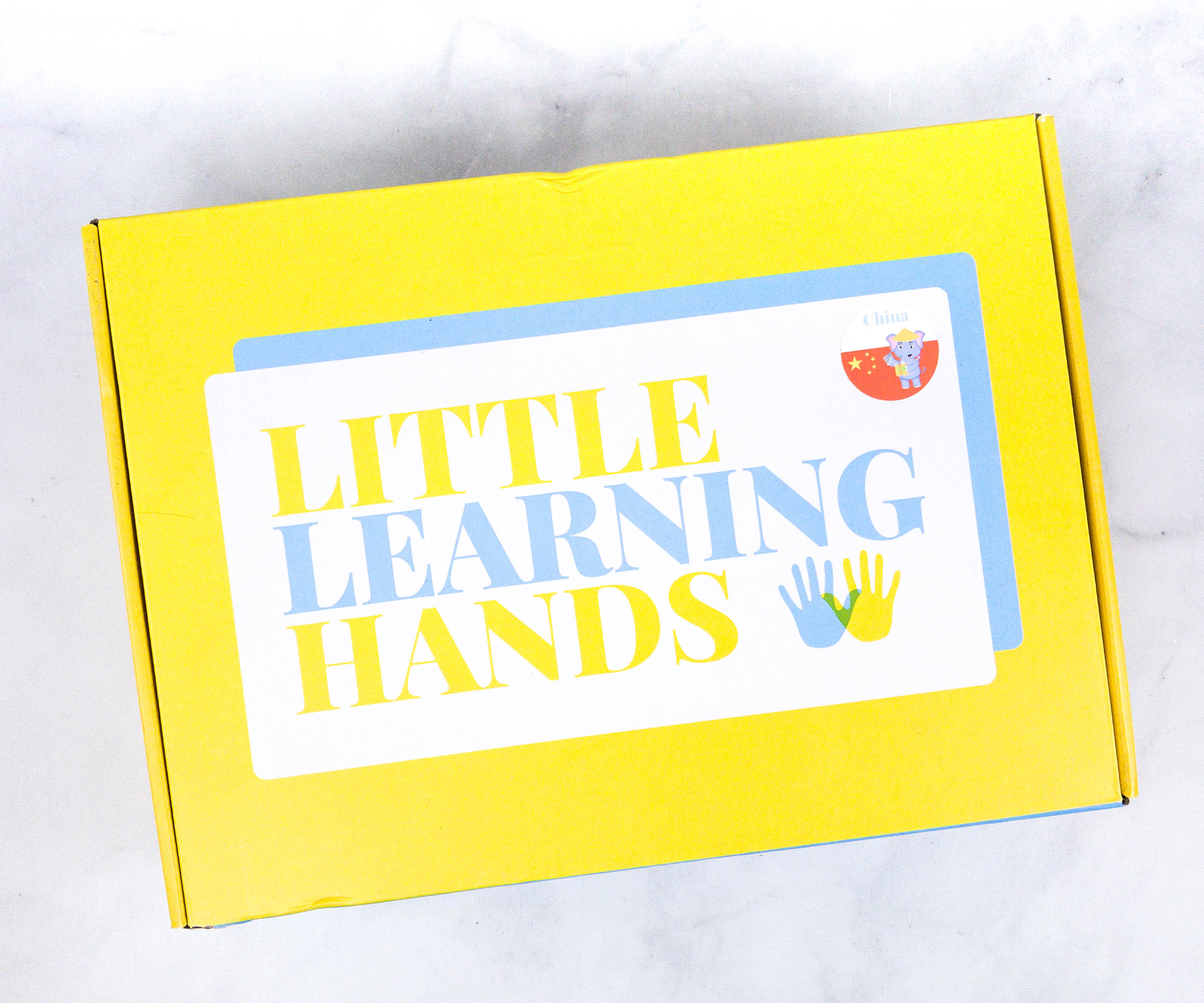 Little Learning Hands is a monthly kids subscription box that contains 4-5 hands-on learning activities for art, science, math, engineering, and literacy. Your first box is an Intro World Explorers Global Kit, which includes a Little Learning Hands Passport, a scratch-off map, and a backpack. The regular boxes after that will include a country sticker, country booklet, 2 recipe cards (one savory and one sweet), 4 Table Talk cards, 3D puzzle, other life skill-building activities (arts, crafts, science, etc.), country flag, and play money. Kit costs start at $29.95 a month.
DEALS: Get your first month FREE with 6 and 12 month plans! Use the coupon code HELLOFREE. OR Get 50% off your first month with 3 months plan! Use the coupon code HELLOSUBSCRIPTION.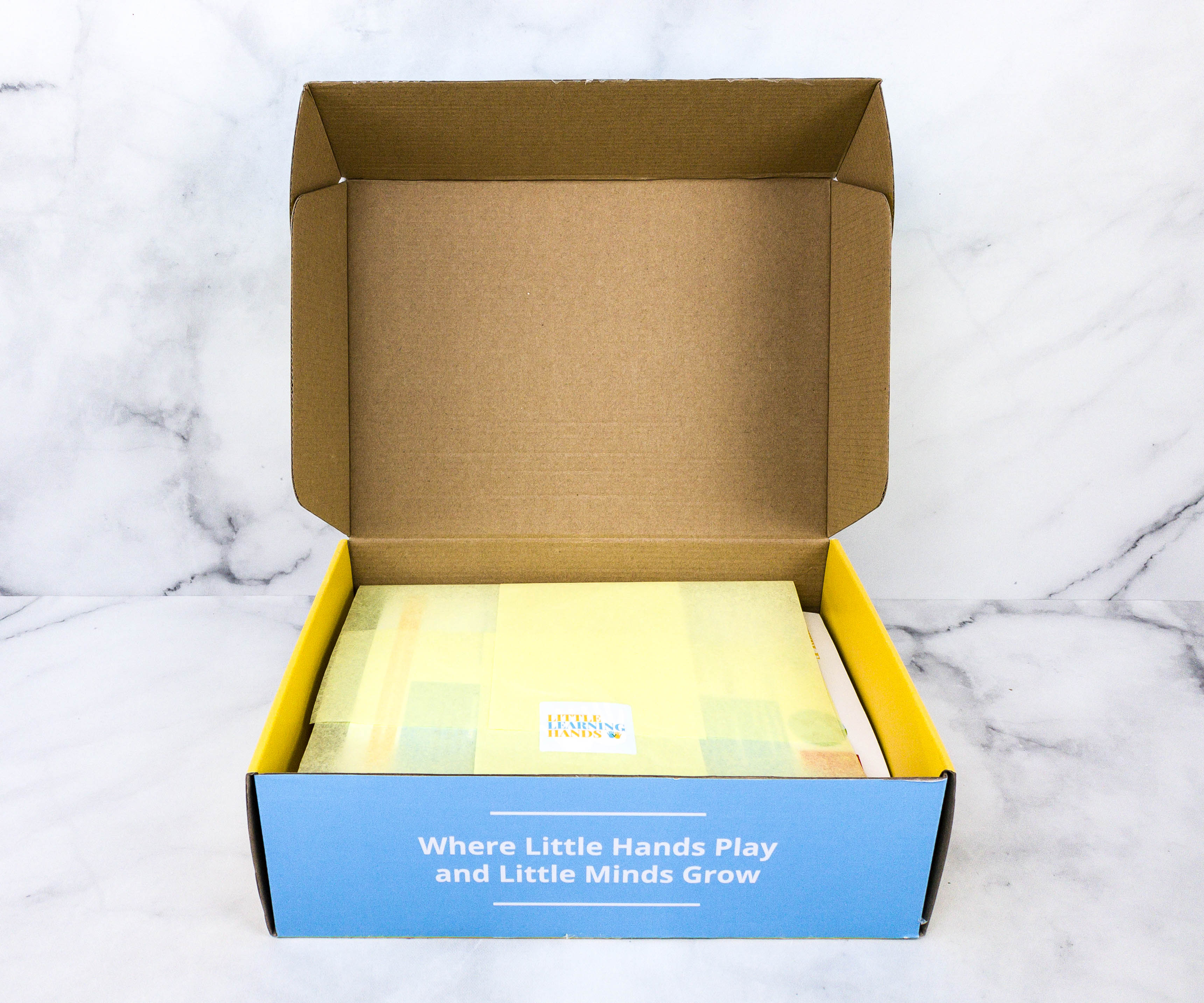 This month, we're exploring CHINA!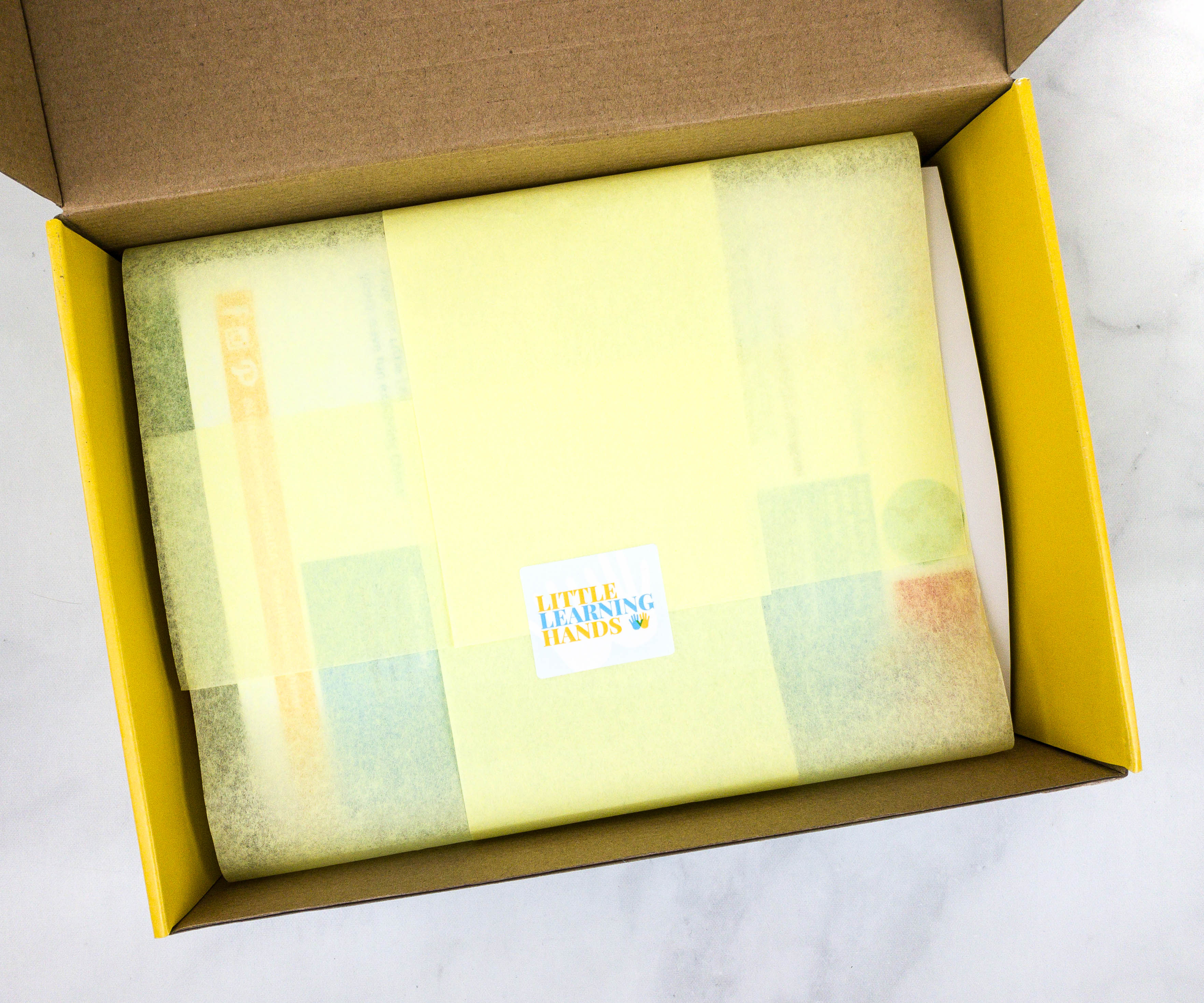 Everything in the box is wrapped in yellow tissue paper, sealed with a sticker.
The materials were neatly stacked inside.
The information sheet lists all the items inside the kit. There are brief descriptions for each of the items as well.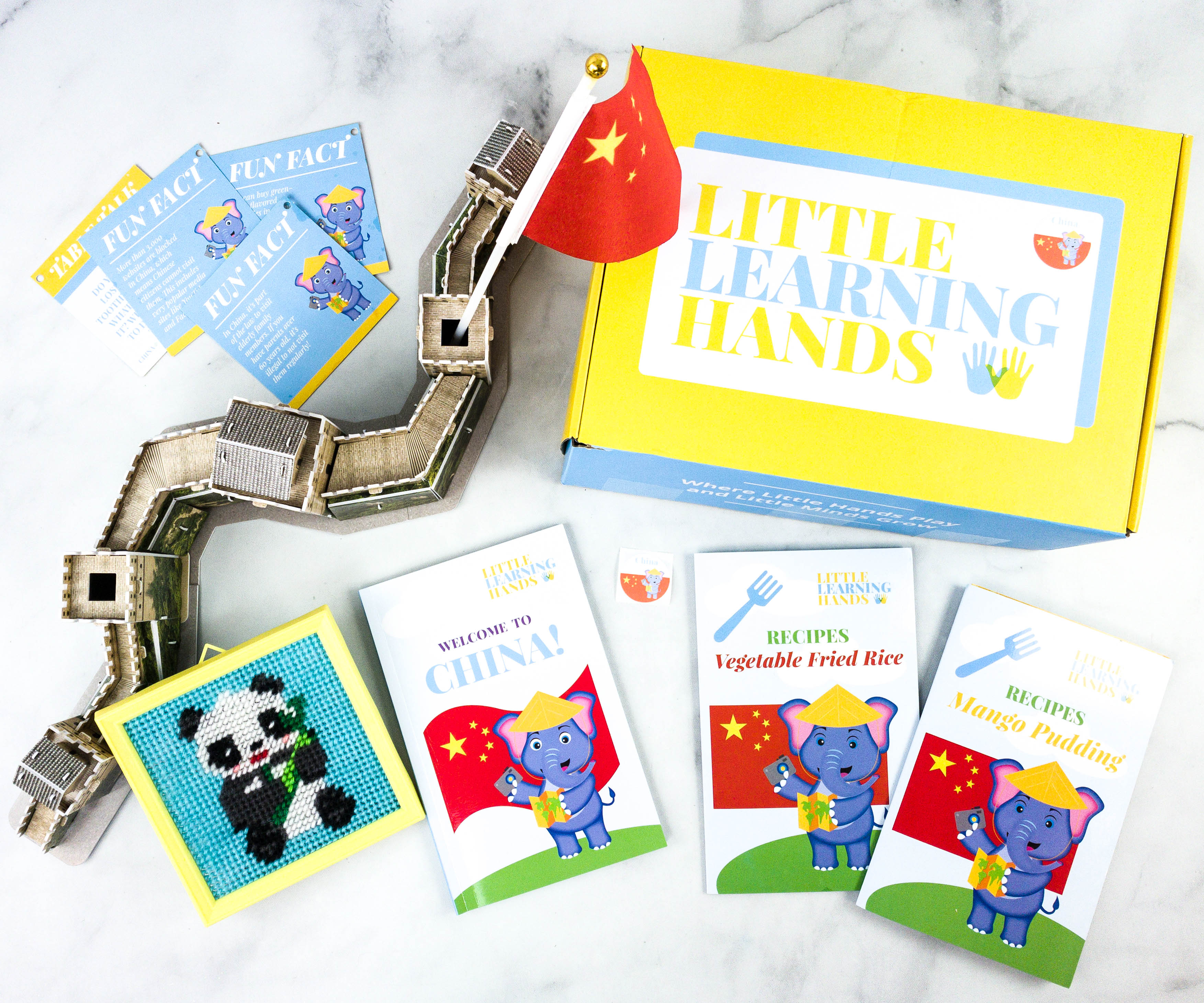 Everything in our box!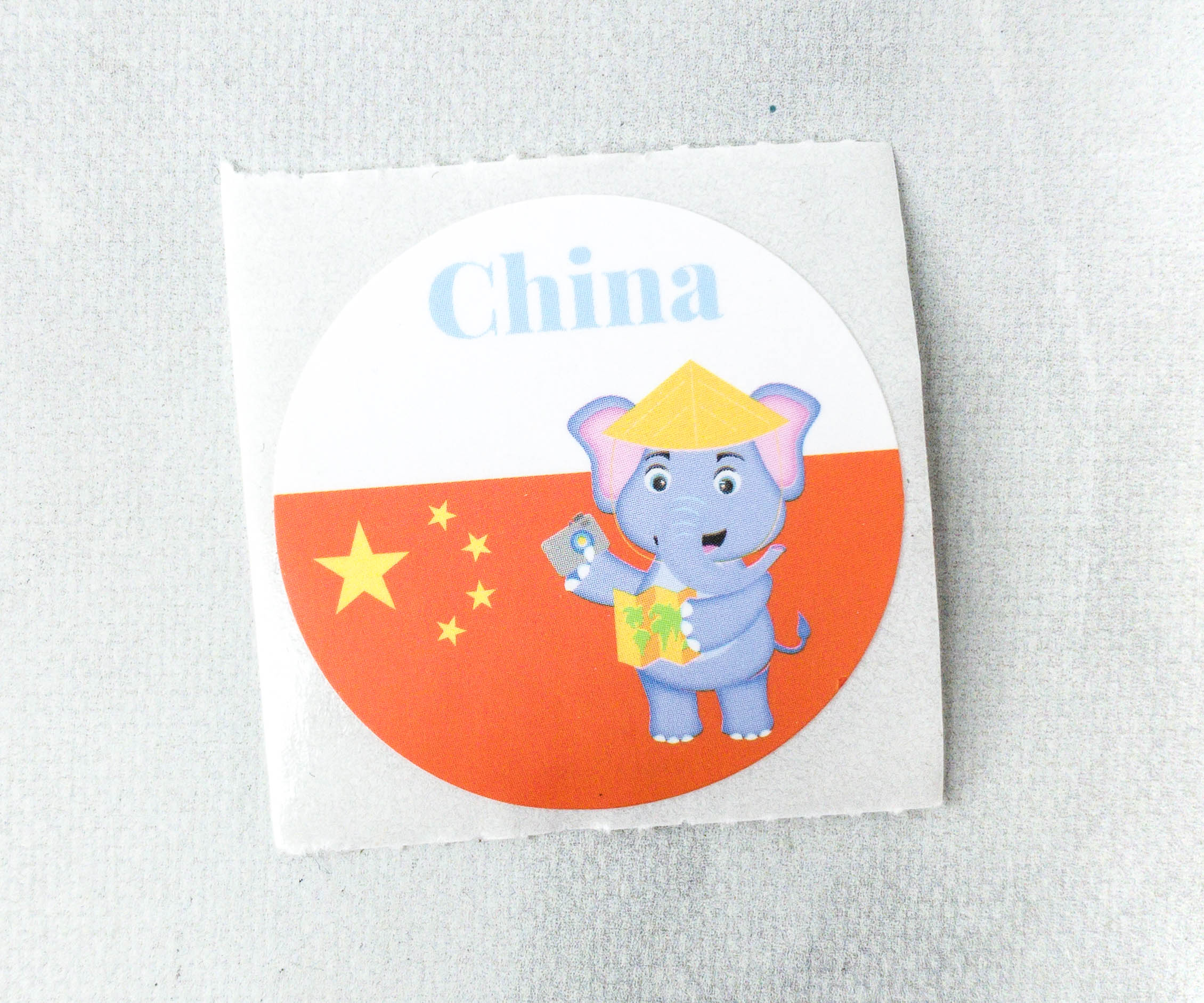 China Passport Sticker. Each box comes with a sticker that kids can put on their World Explorers Passport from the intro box!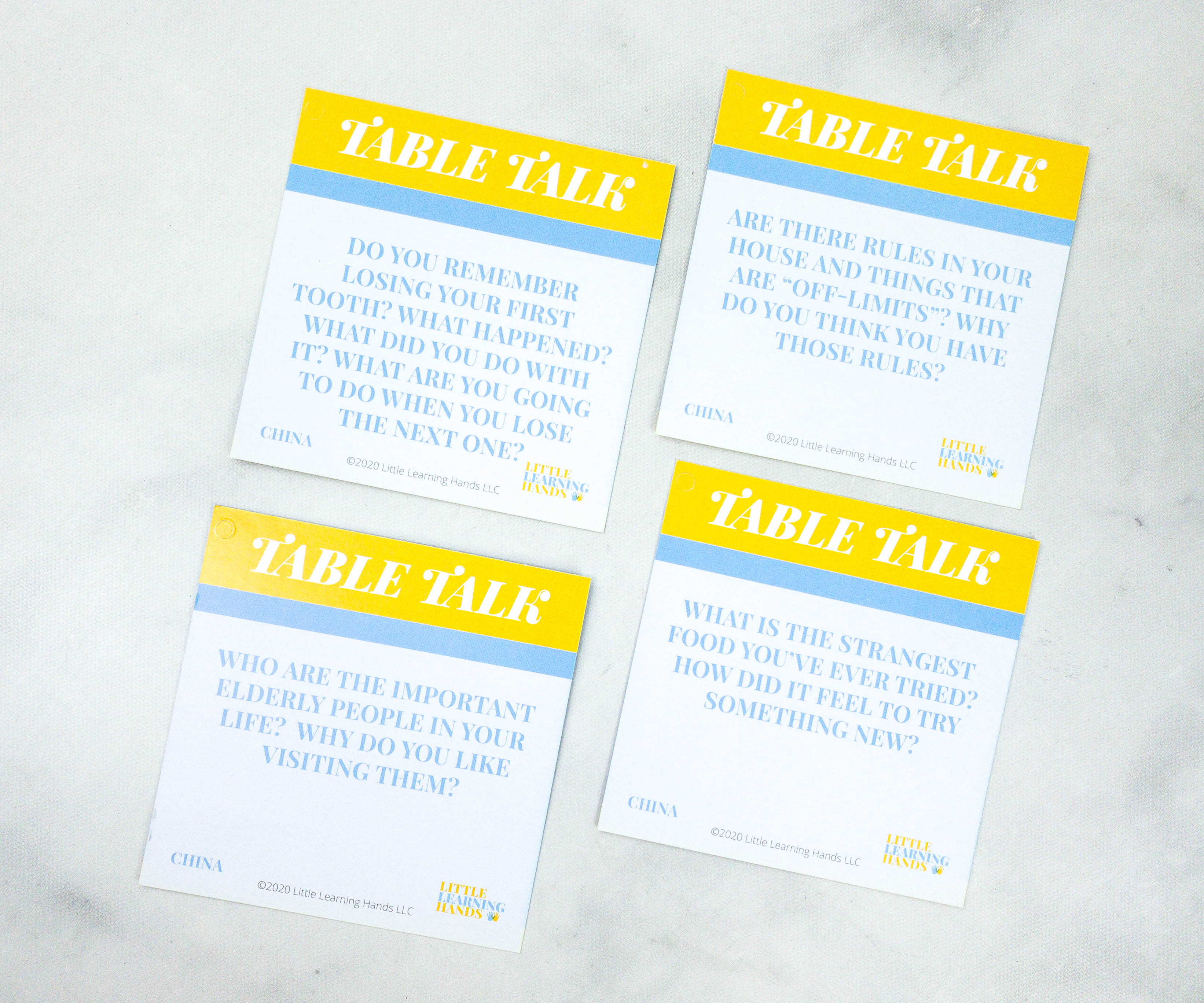 Table Talk Cards. These cards have a few questions that we can ask our kids during or after our activity. This is a great way to encourage family discussion!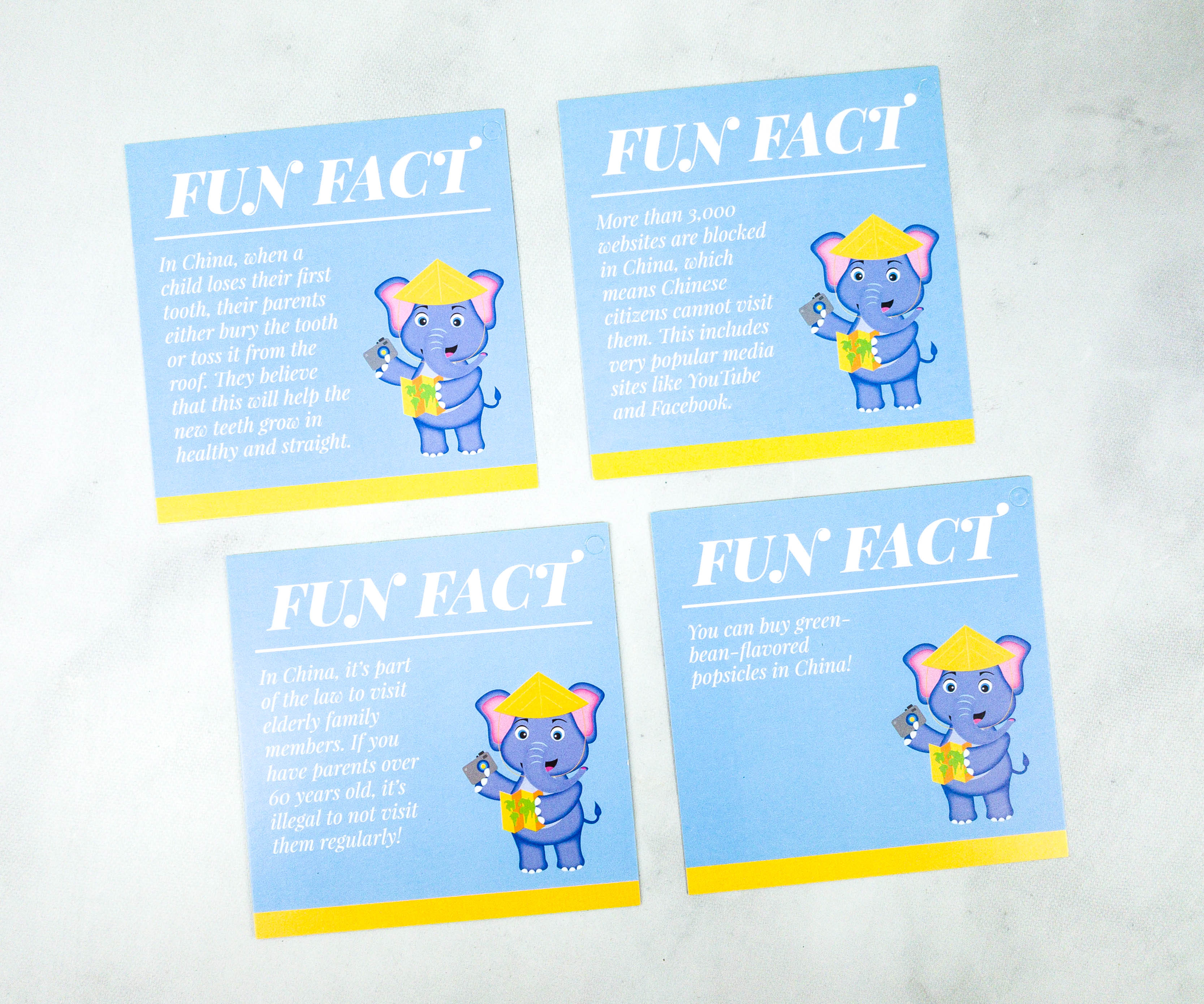 At the back, these cards share fun facts about the featured country.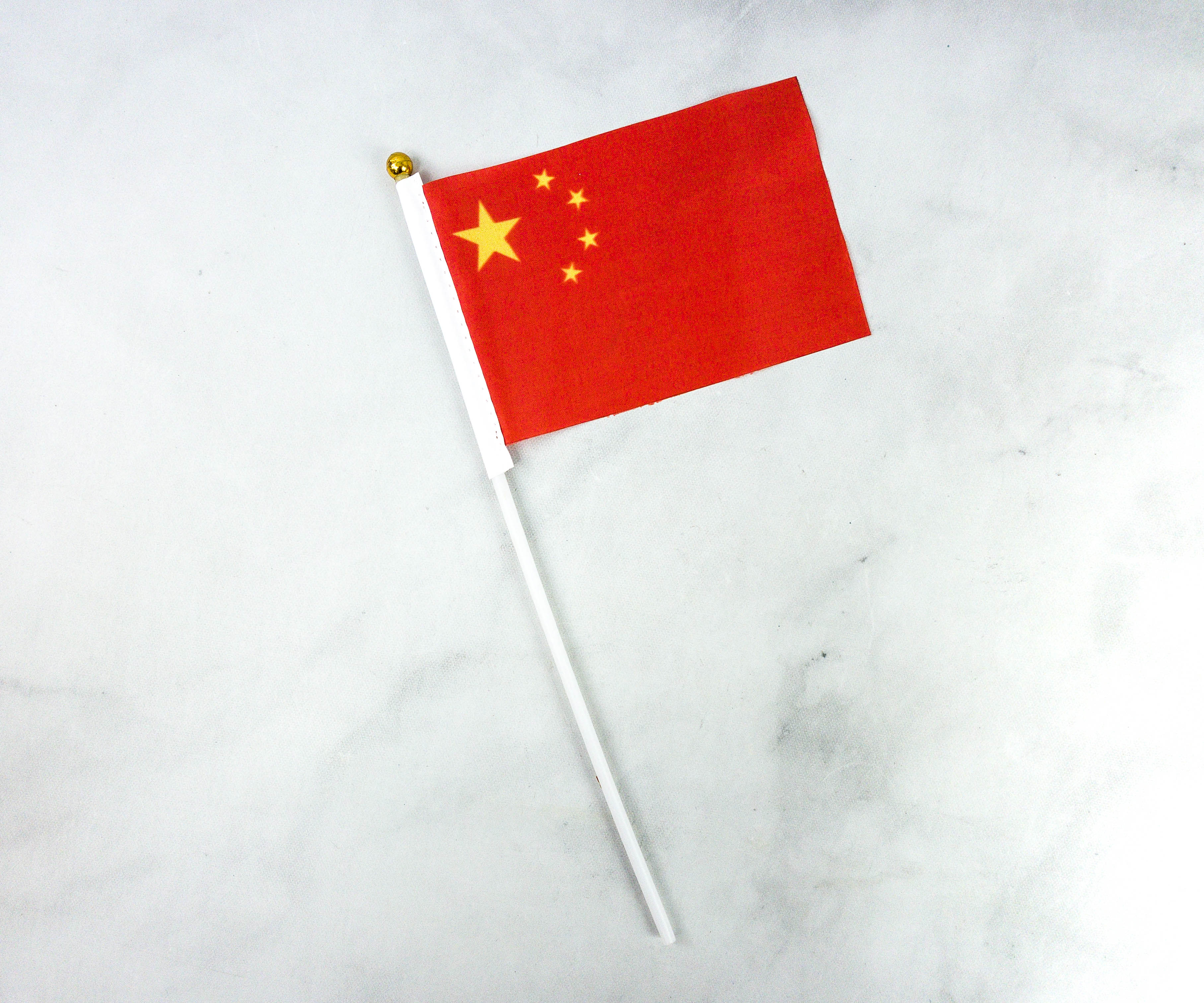 Chinese Flag. Here's a miniature replica of China's flag. It's in red, with one big star and four smaller stars.
China Booklet. This booklet contains lots of information about China. It's fun to read and the kids love the illustrations in it!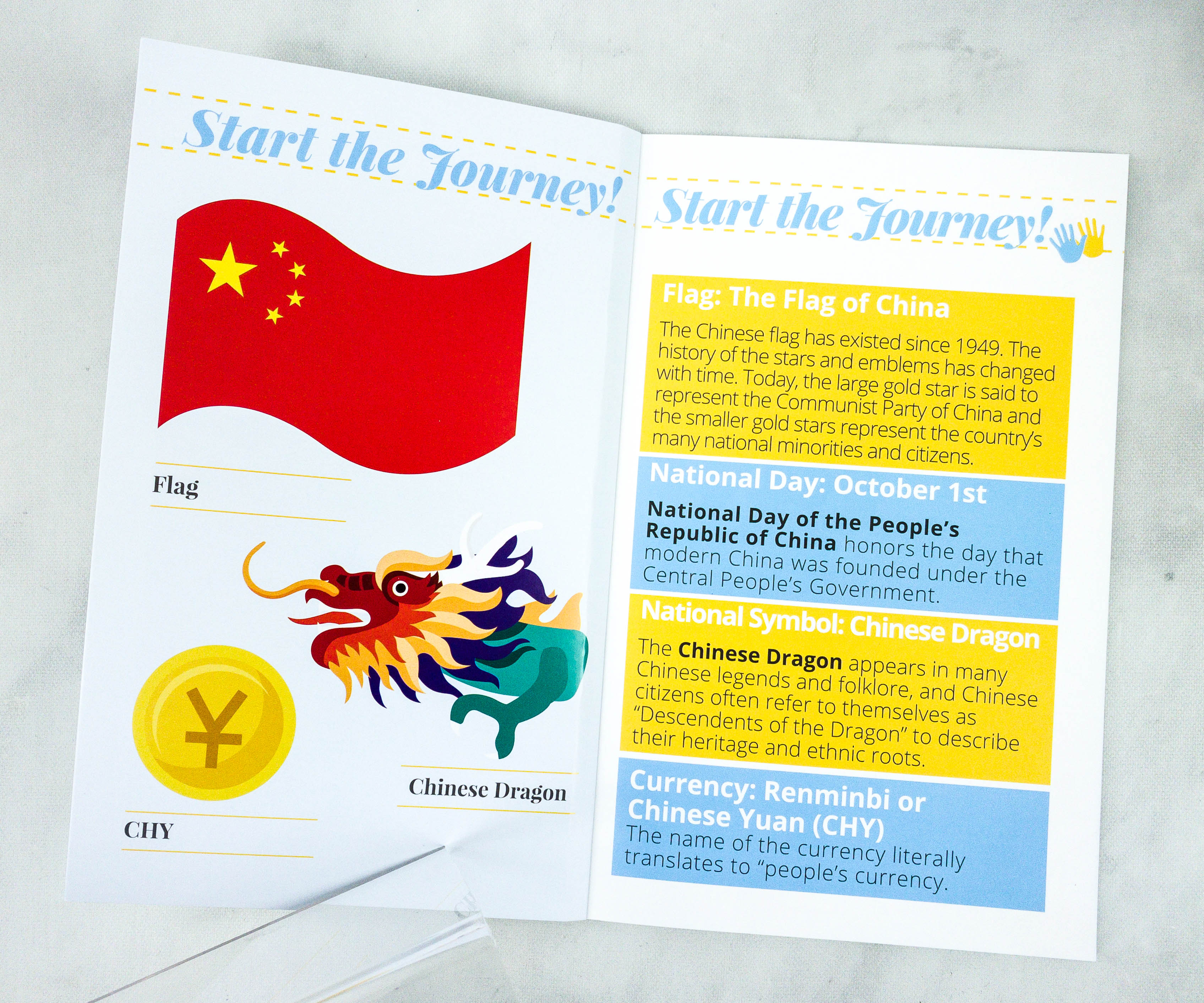 The country's flag and currency, national day, and symbol are discussed on the first pages.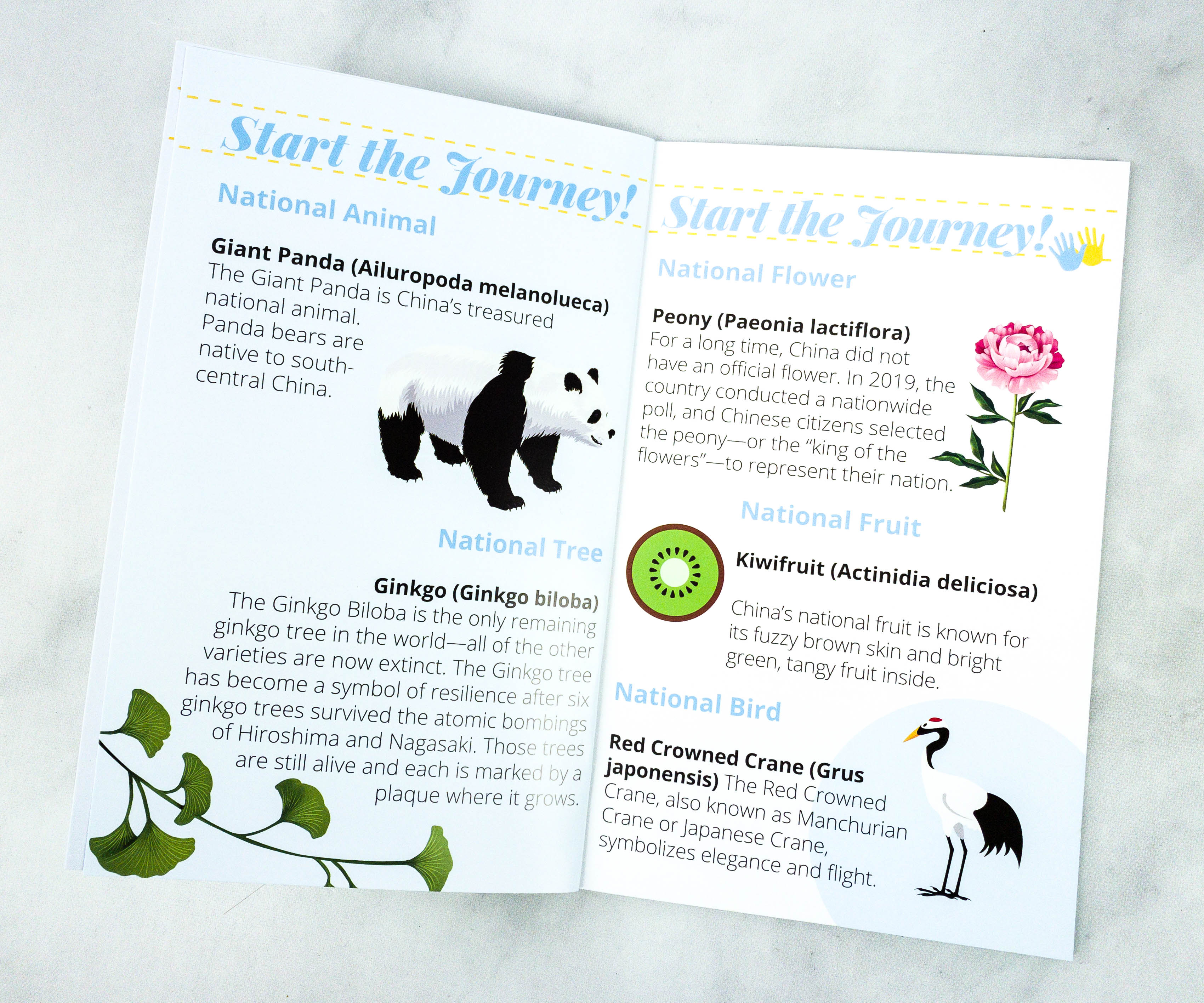 China's national animal is the Giant Panda, while their national bird is the Red Crowned Crane. They also have a national tree, which is Ginkgo biloba, and a national flower, which is peony. Lastly, China's national fruit is kiwi!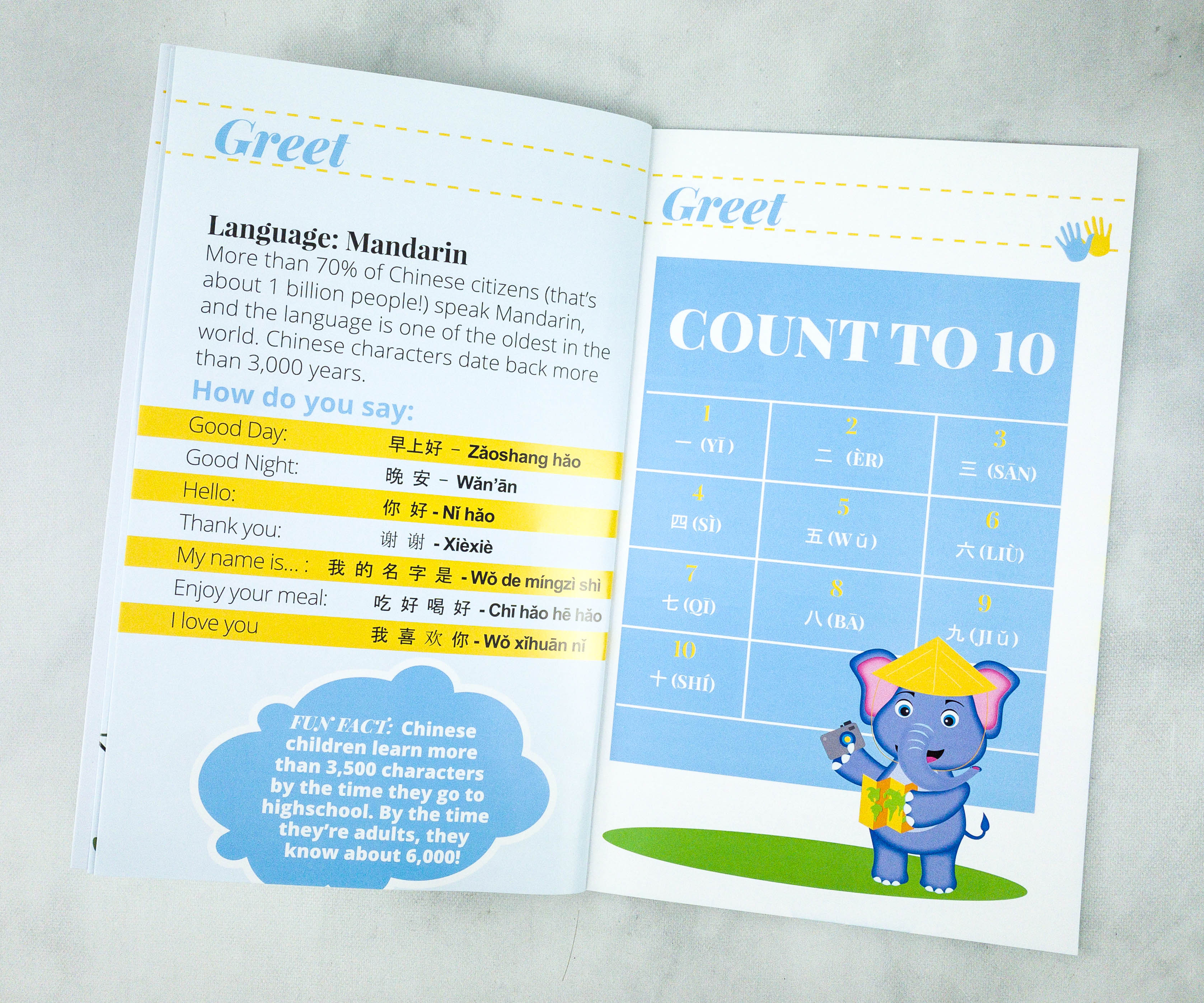 The next pages list basic words and numbers in Mandarin, one of the oldest languages in the world.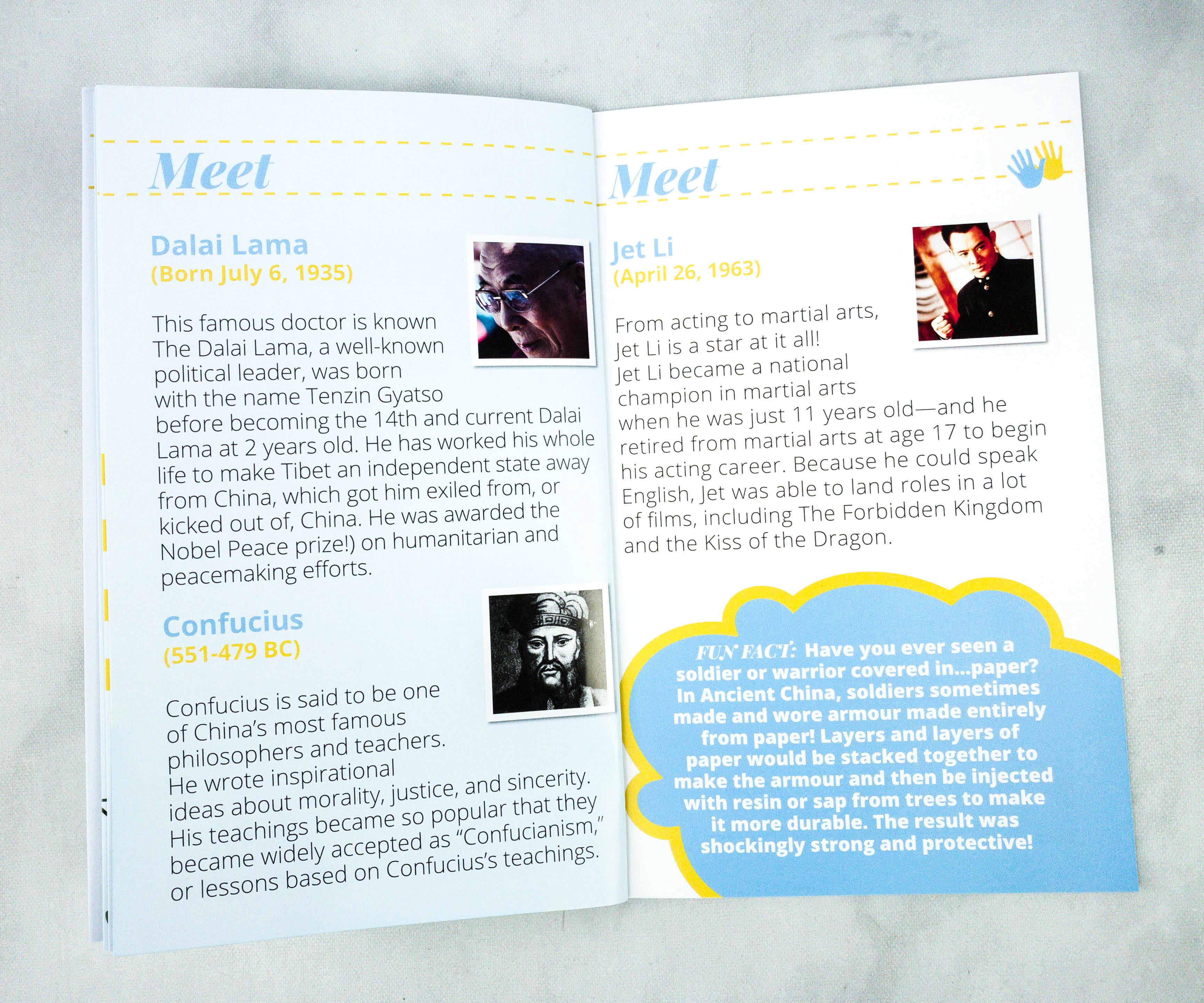 A lot of popular people also came from China like Dalai Lama, Confucius, and Jet Li!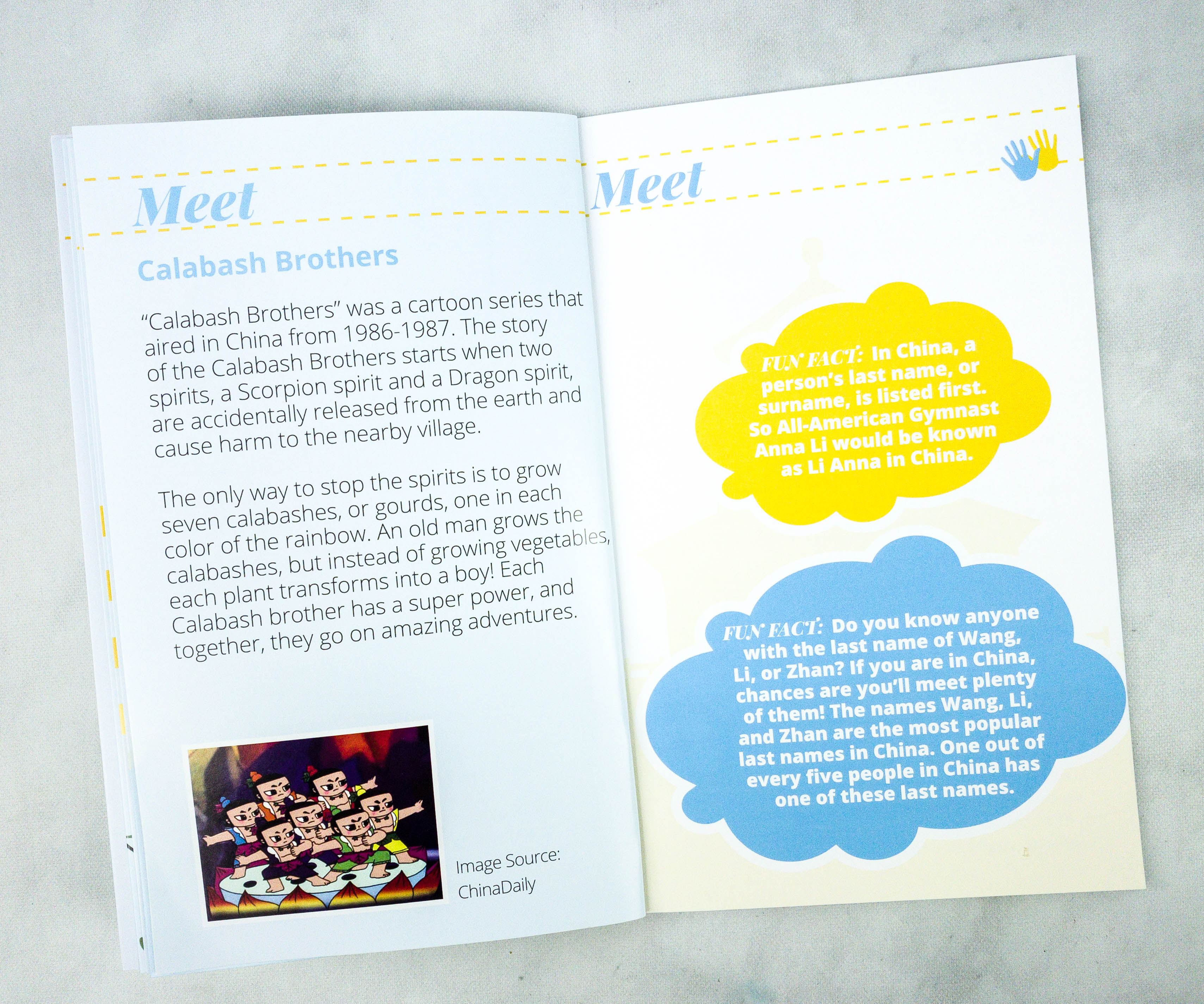 Another feature is about the famous cartoon series in China called "Calabash Brothers".
Next, we learn about local food and diet! Some of the most common Chinese food are rice, spring rolls, chow mein (stir-fried egg noodles), and tofu.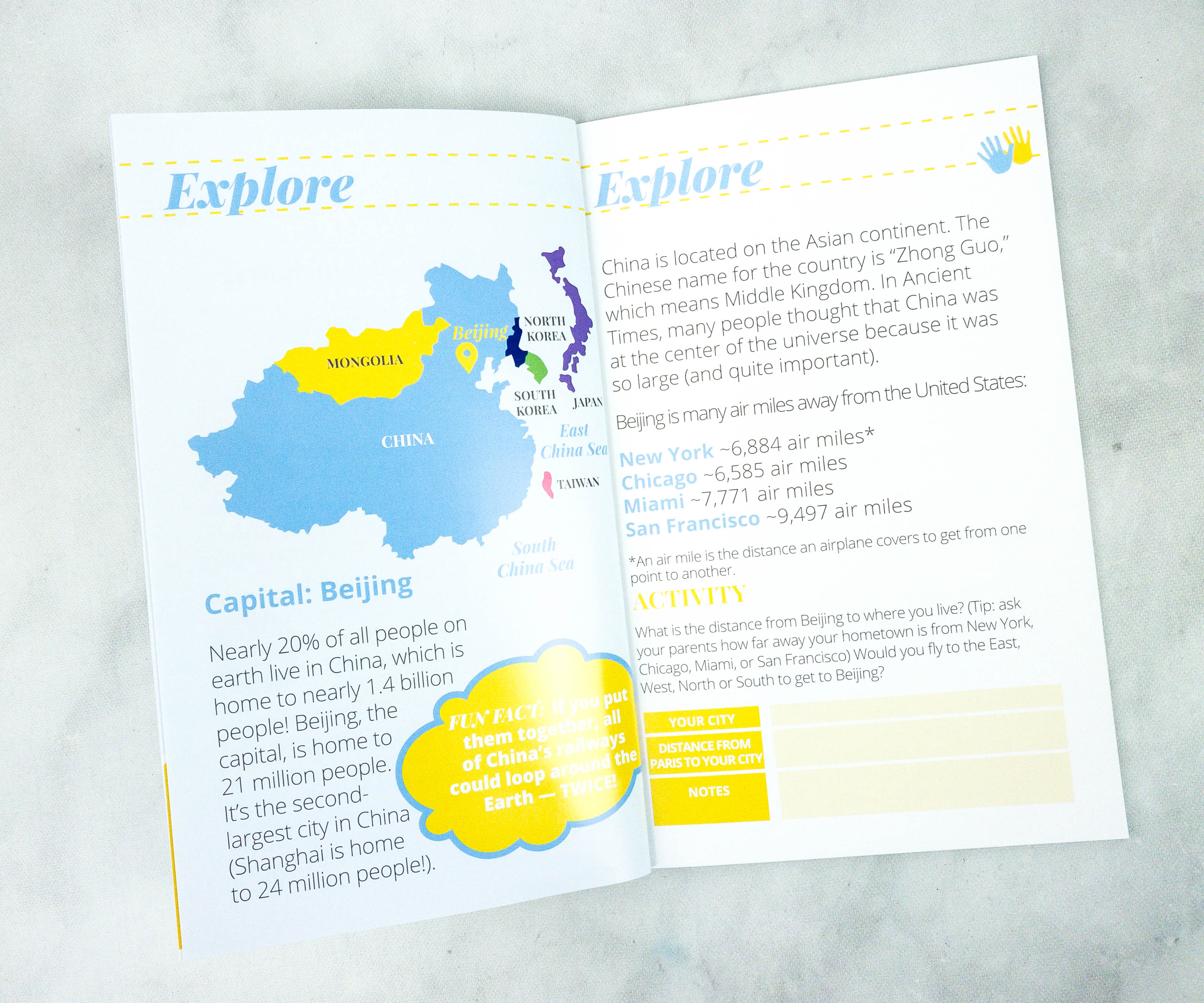 Here are more fun facts about China! Apparently, the country is home to nearly 1.4 billion people. Also, we can loop around the Earth twice with all of their railways combined!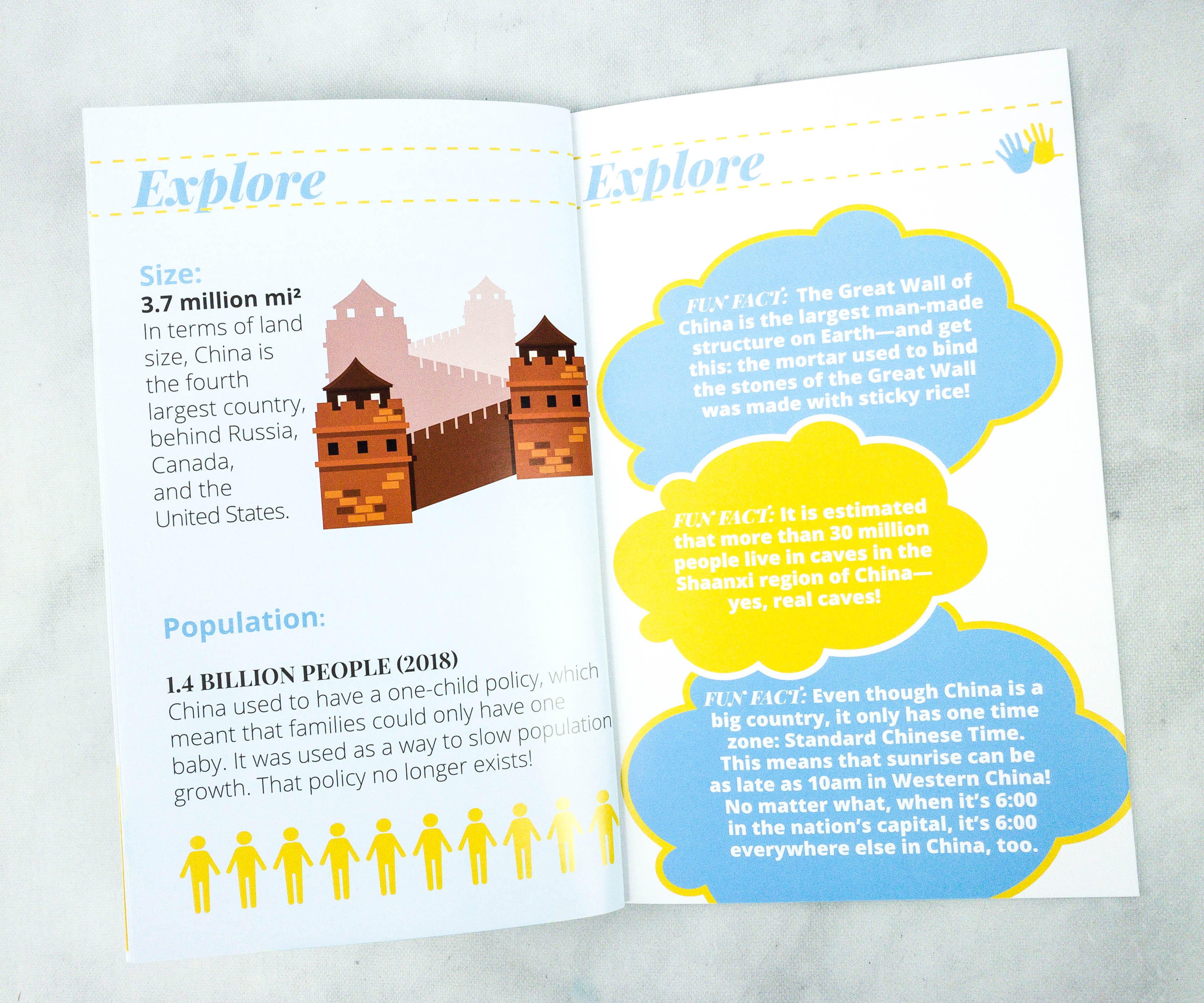 China is the 4th largest in terms of landmass. They also used to have a one-child policy to slow population growth.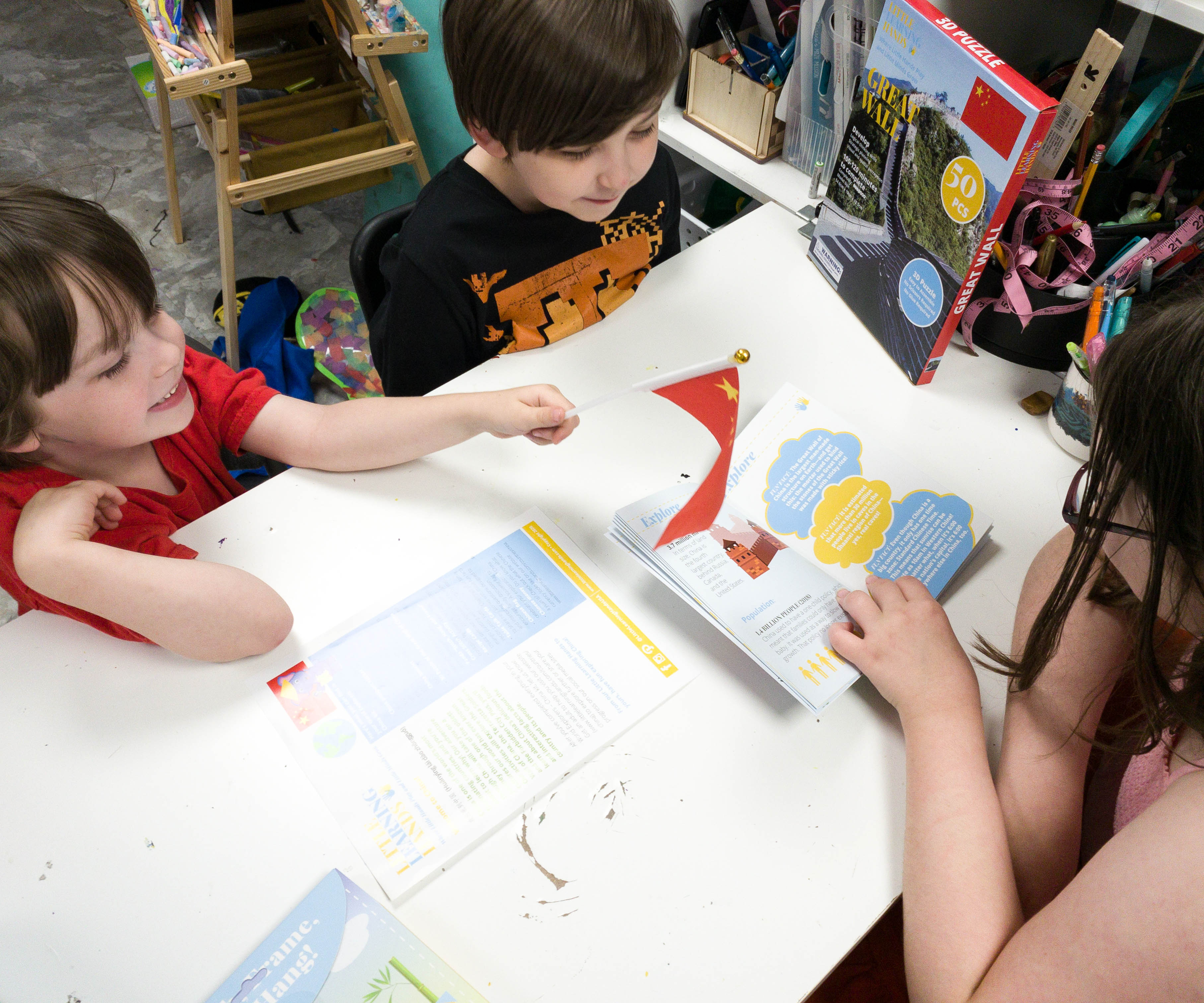 My kids had fun reading the booklet. This is a great way to introduce China to the kids!
Here, they featured some of the most popular tourist attractions in China: the Great Wall of China and the Terracotta Warriors!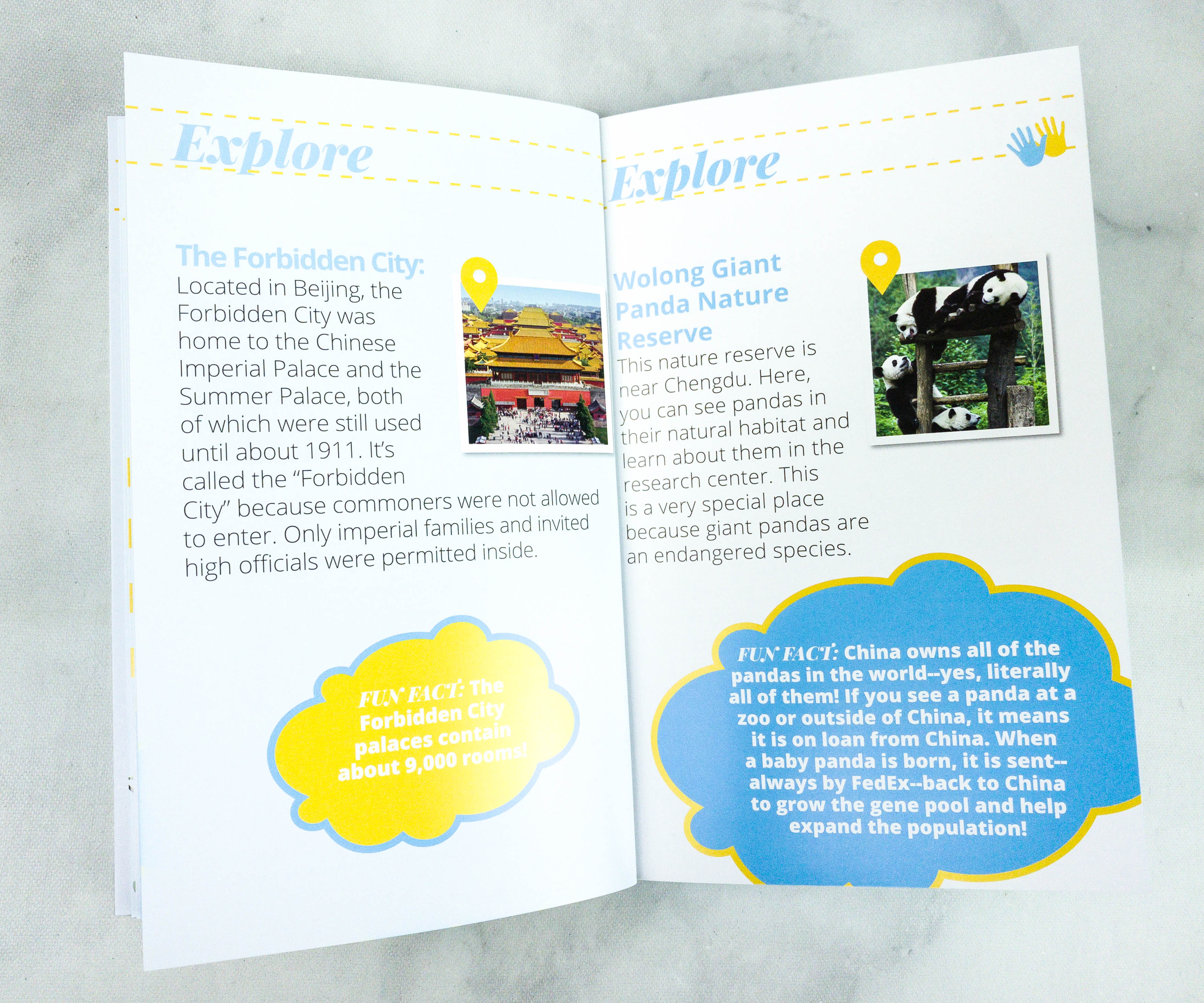 Next up is the Forbidden City in Beijing and the Wolong Giant Panda Nature Reserve near Chengdu!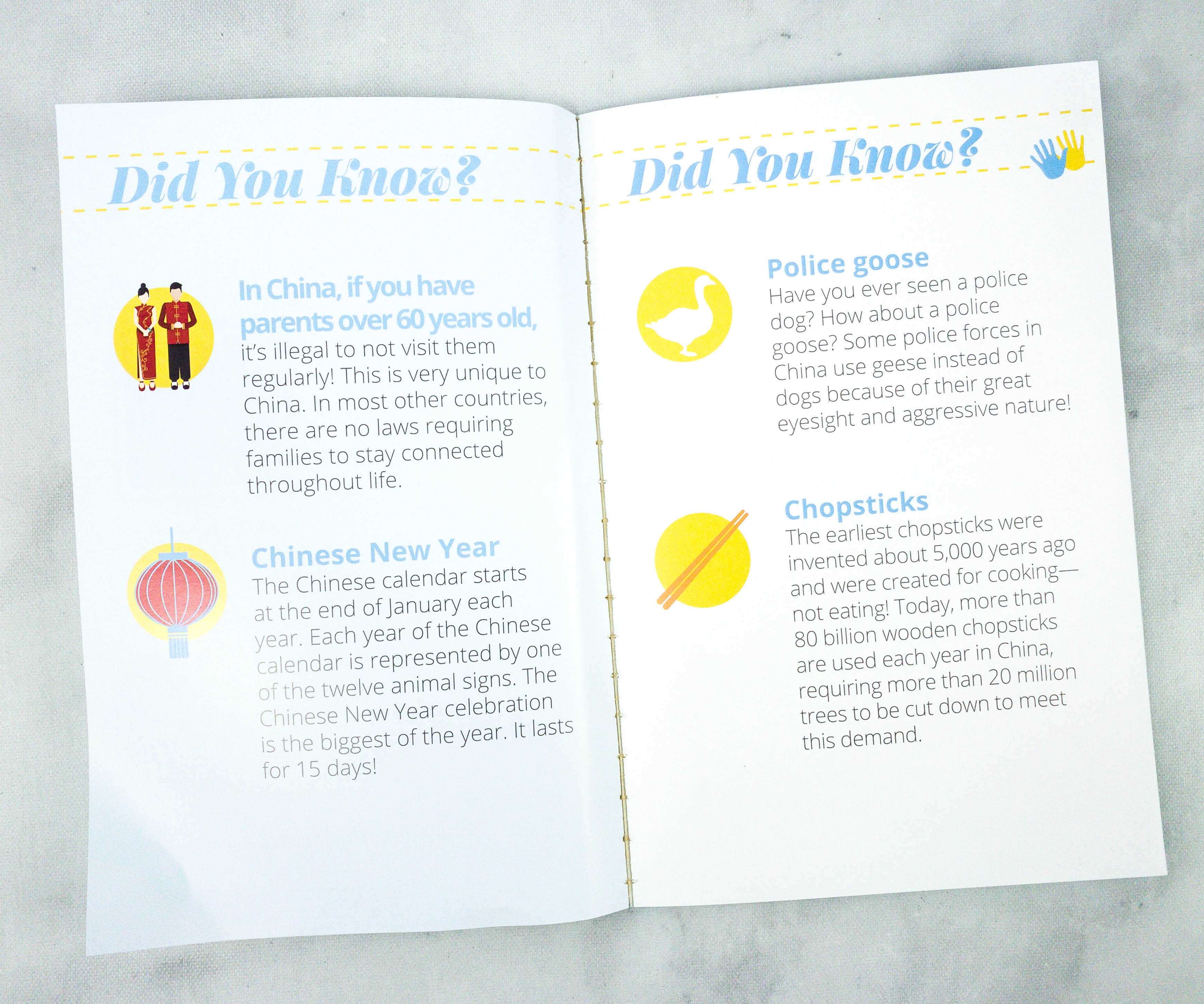 There are lots of interesting things about their culture and traditions. We were surprised to know that some of their police forces use goose instead of dogs to help them in law enforcement!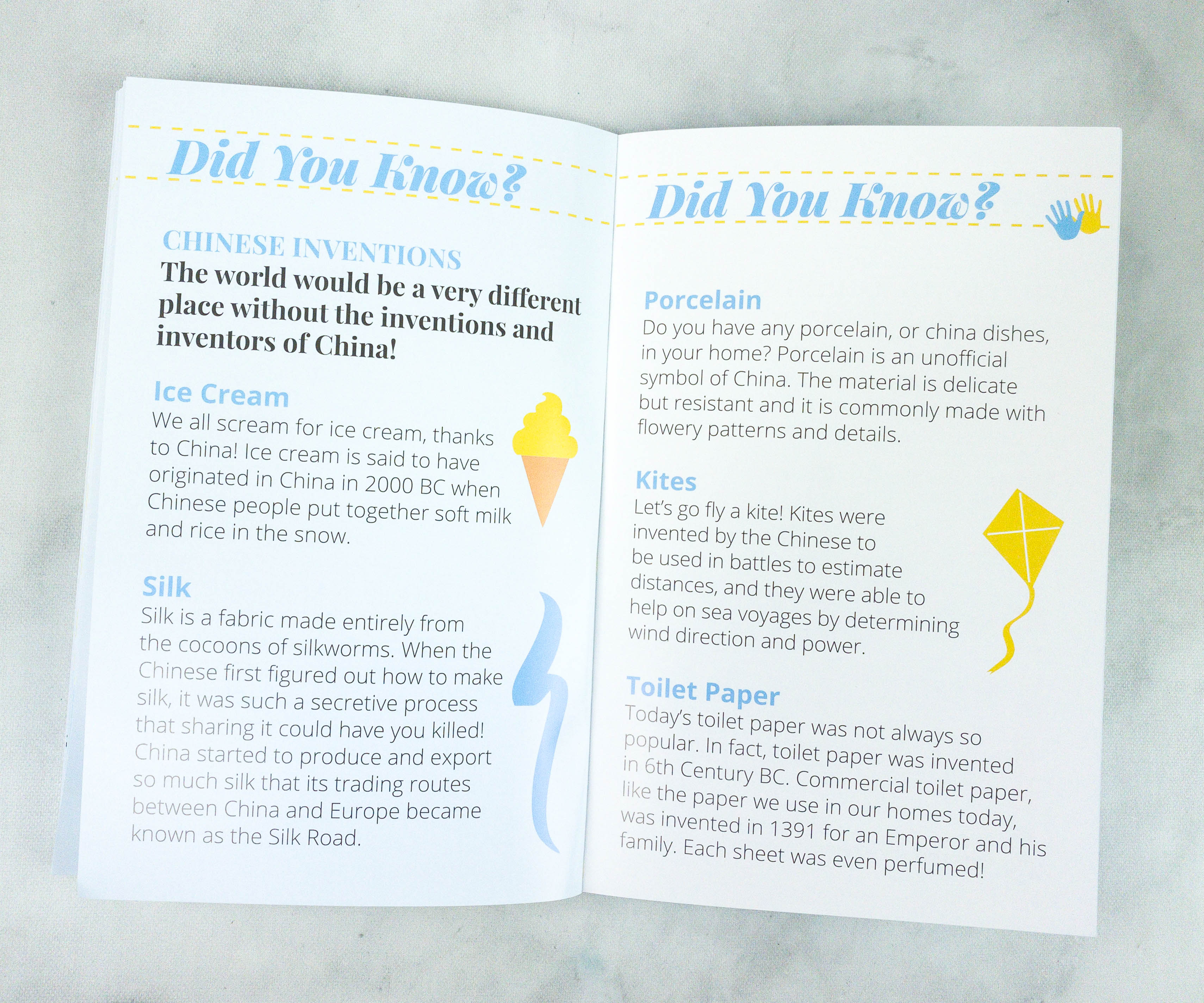 Most of us also benefit from Chinese inventions. Some of the most popular inventions from China are ice cream, silk, porcelain, kites, and toilet paper.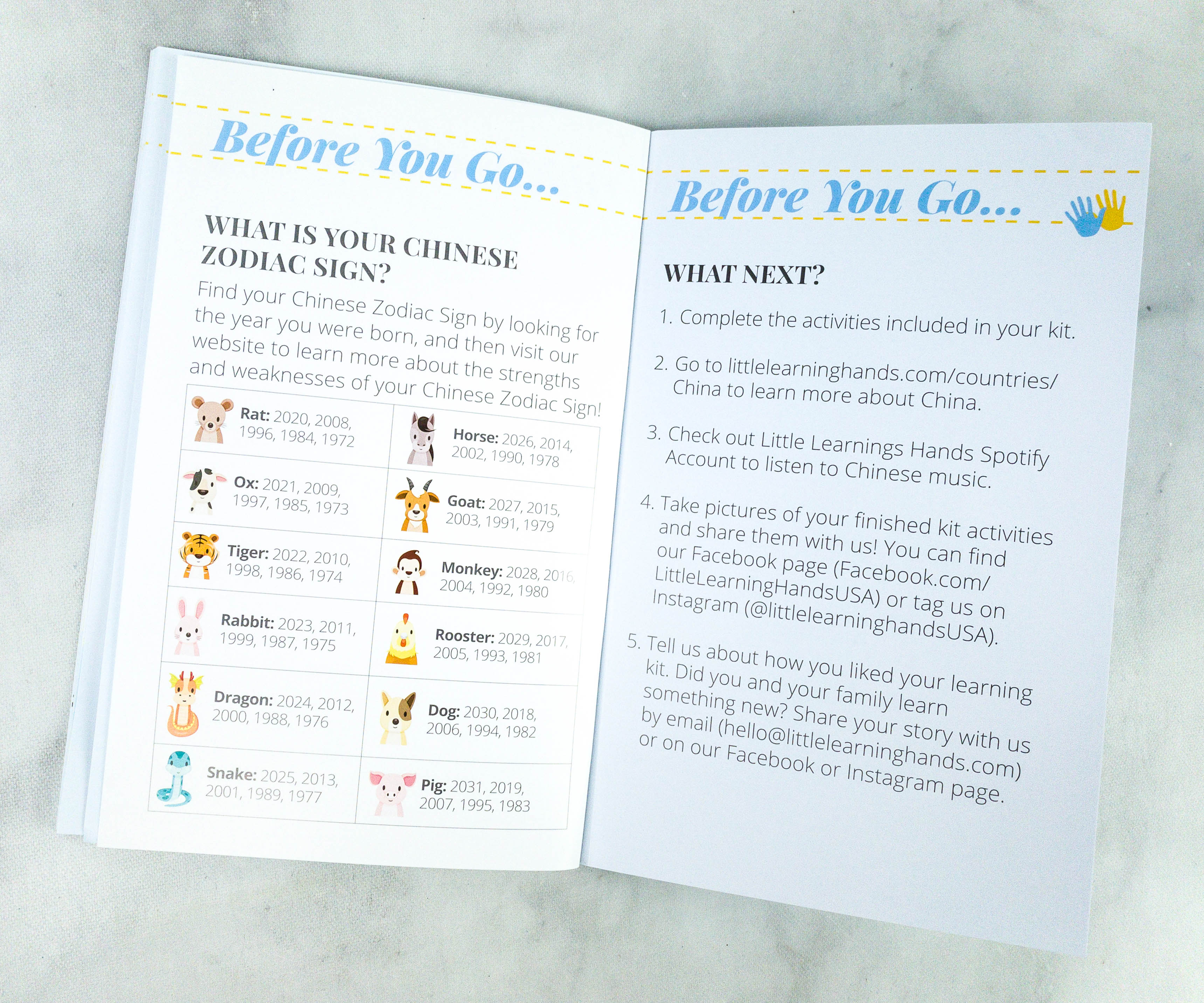 It's also fun to know our Chinese zodiac sign and the animal that represents it!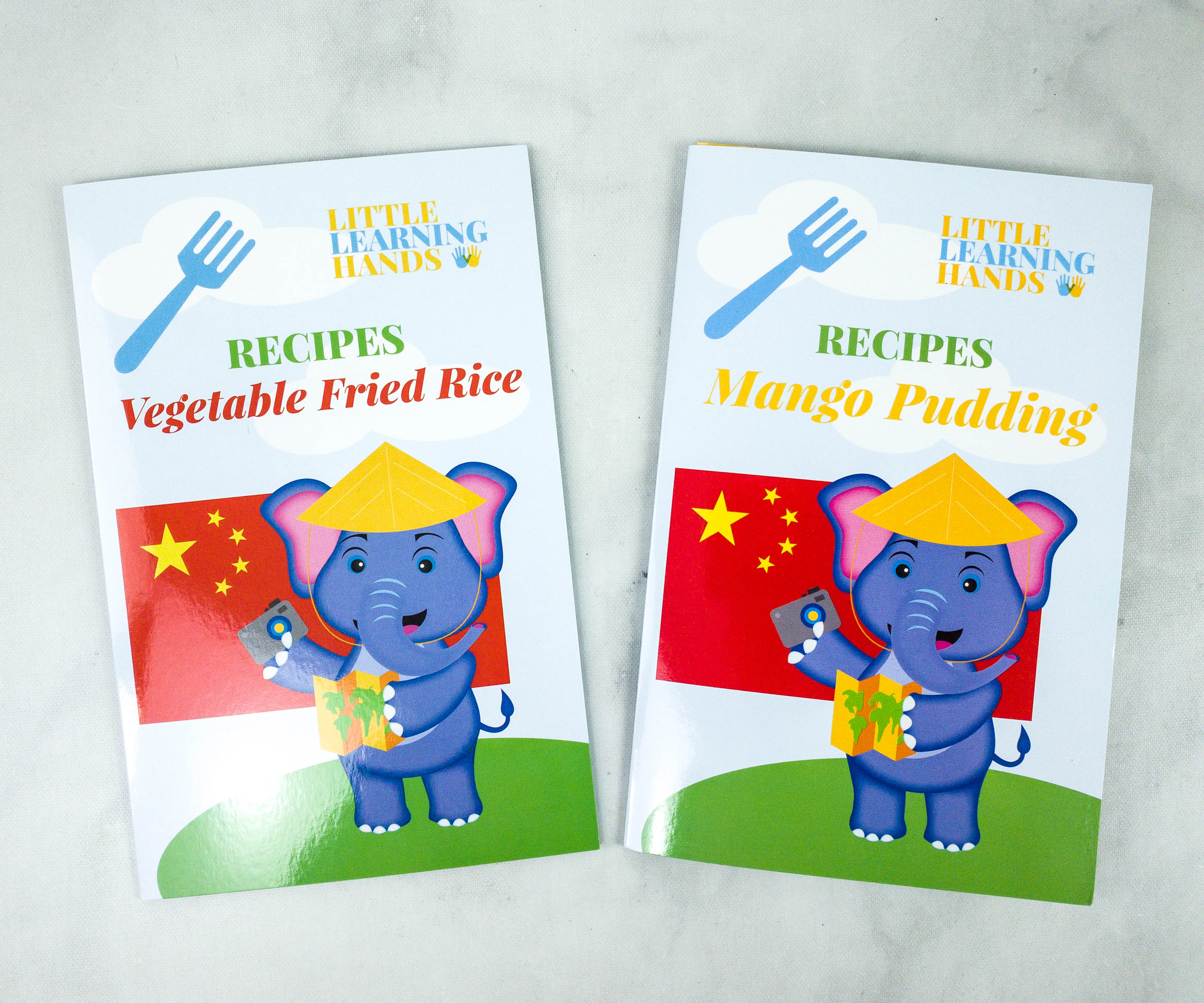 Recipe Cards. The box included 2 recipes from China that we can try making at home!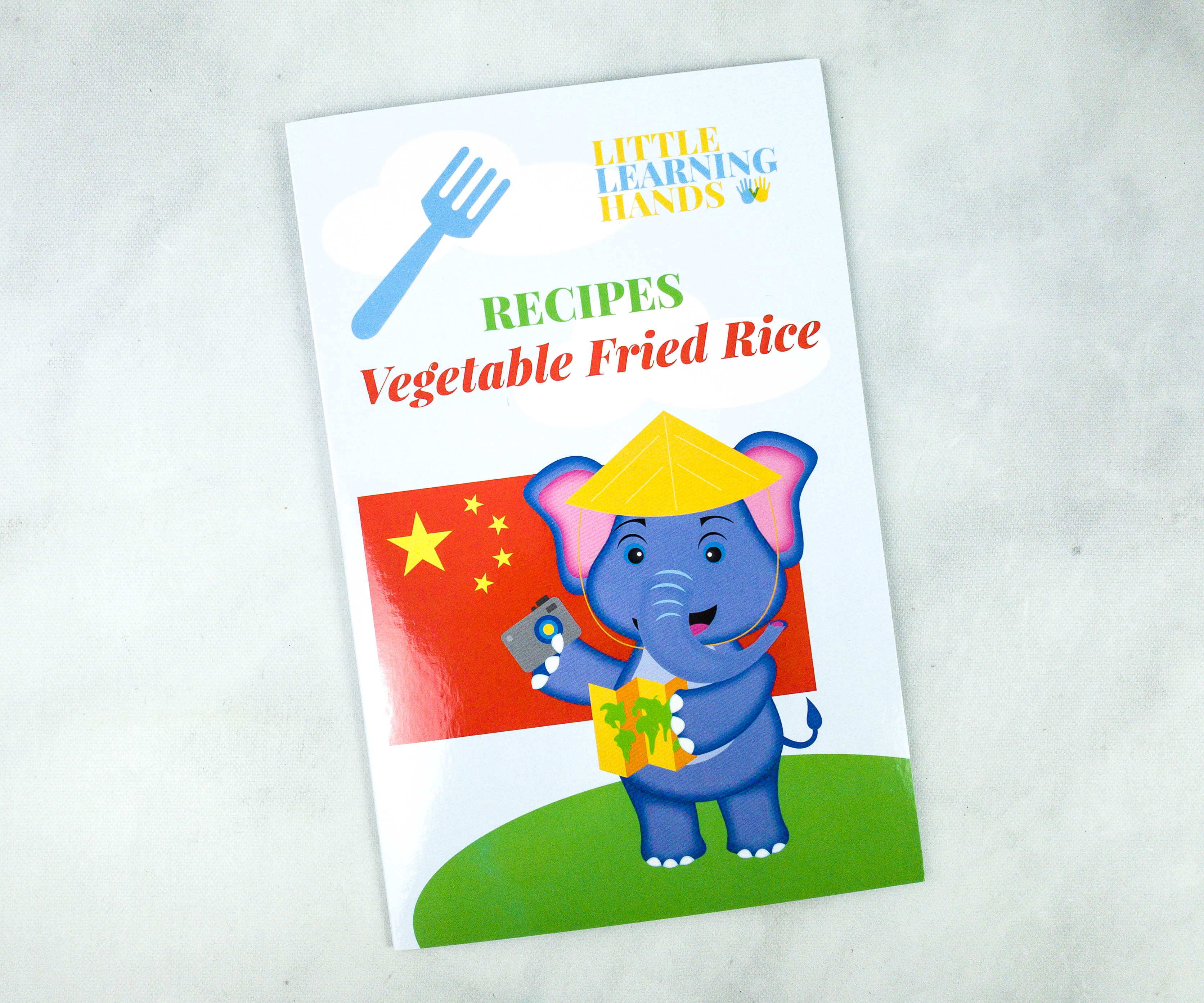 The first recipe is Vegetable Fried Rice.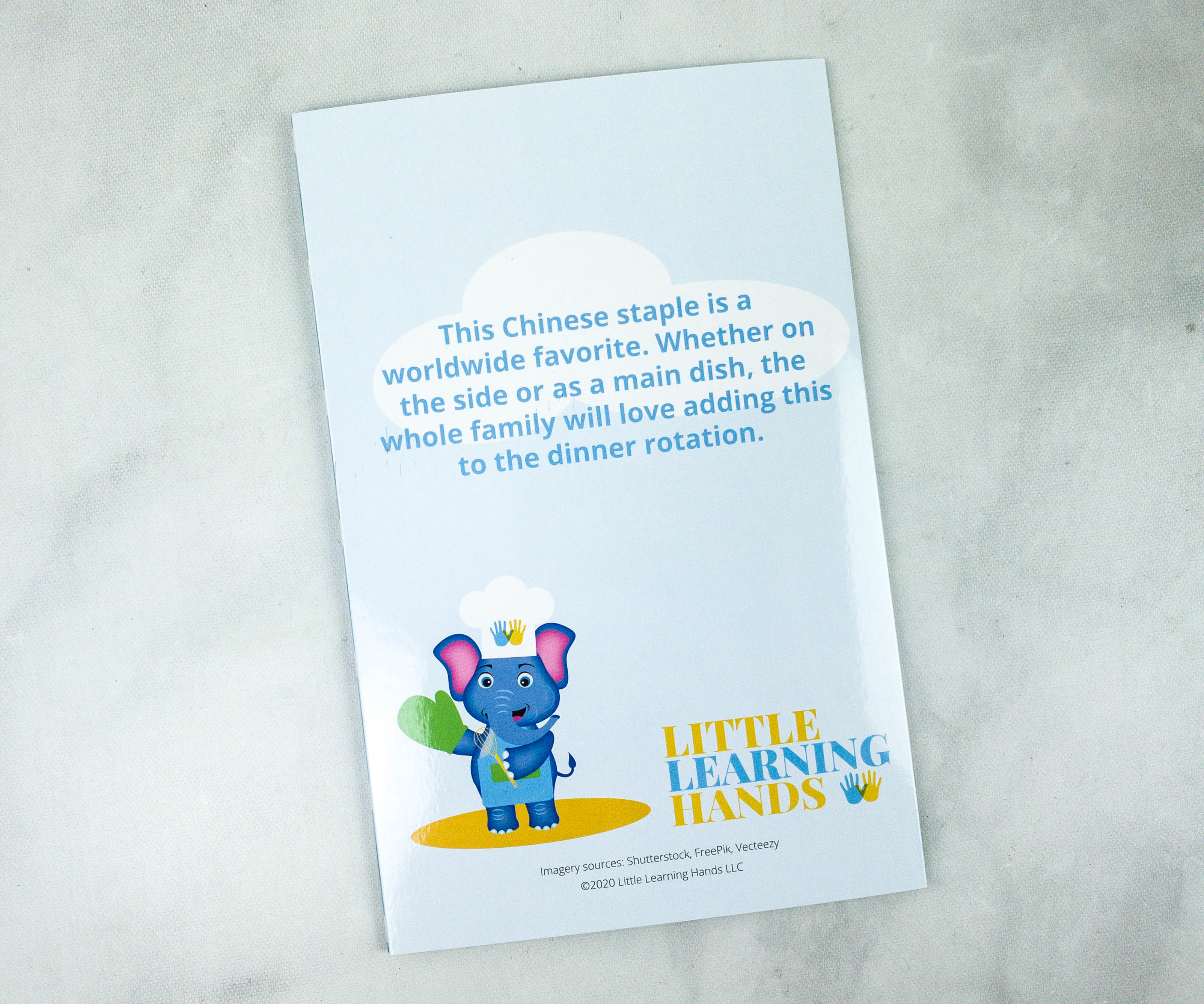 This Chinese staple is a worldwide favorite. Whether on the side or as a main dish, the whole family will love adding this to the dinner rotation.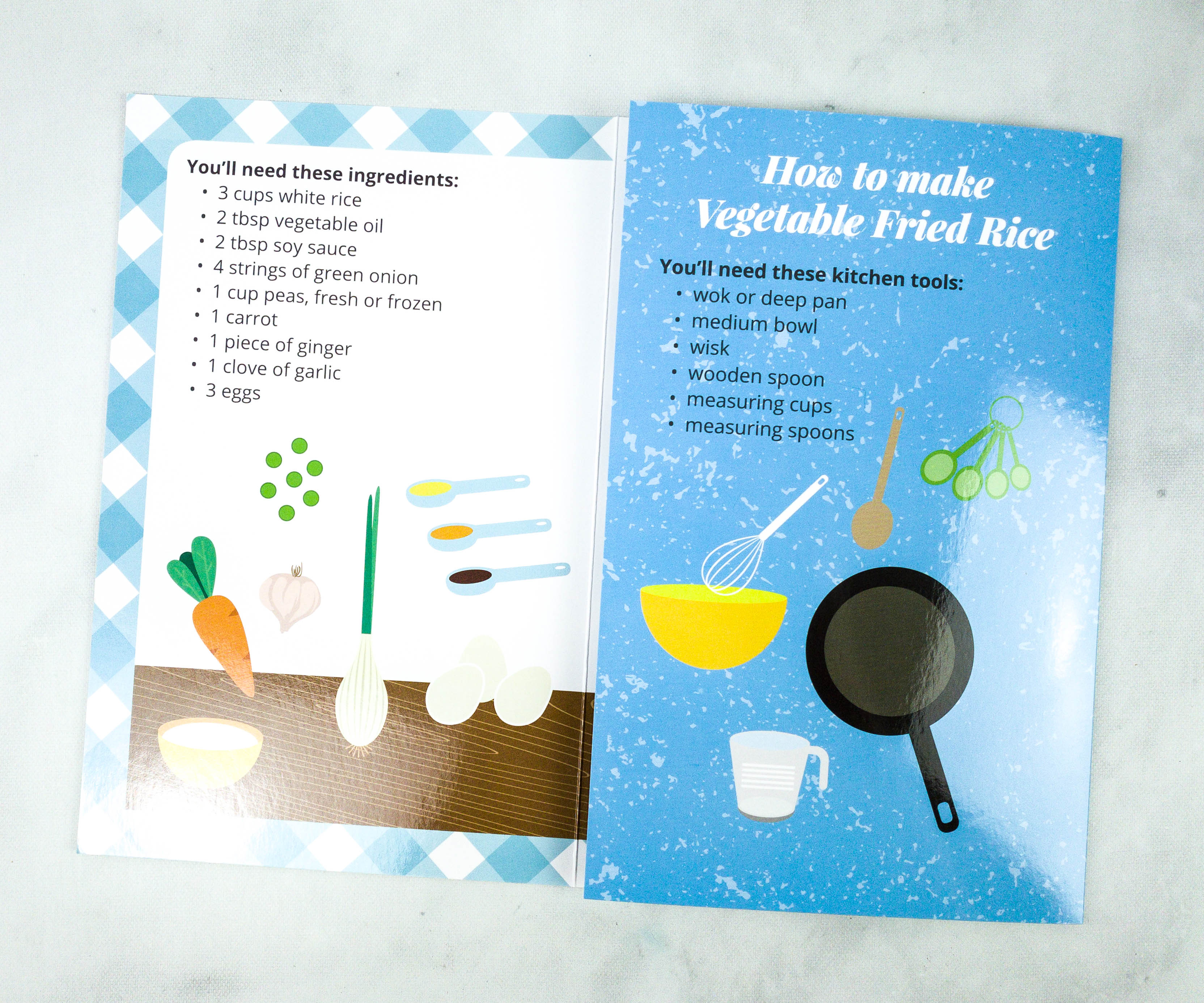 They provided a list of the ingredients and kitchen tools that we need to make our vegetable fried rice.
The steps are simple but it's still recommended to supervise the kids when cooking.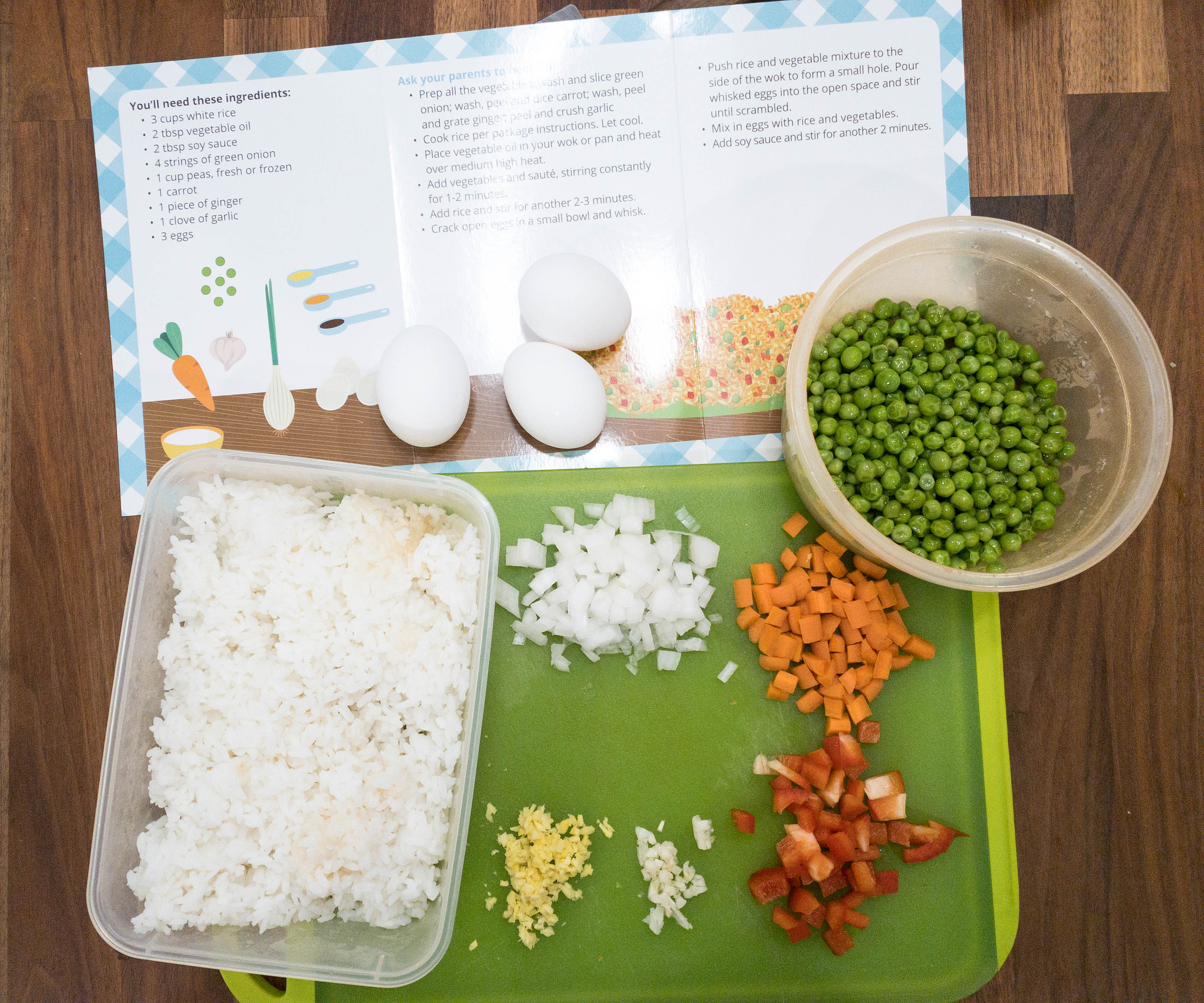 We prepared the veggies by chopping them up! There's also cooked rice and 3 eggs.
My son prepared the eggs and he had no trouble breaking the shells!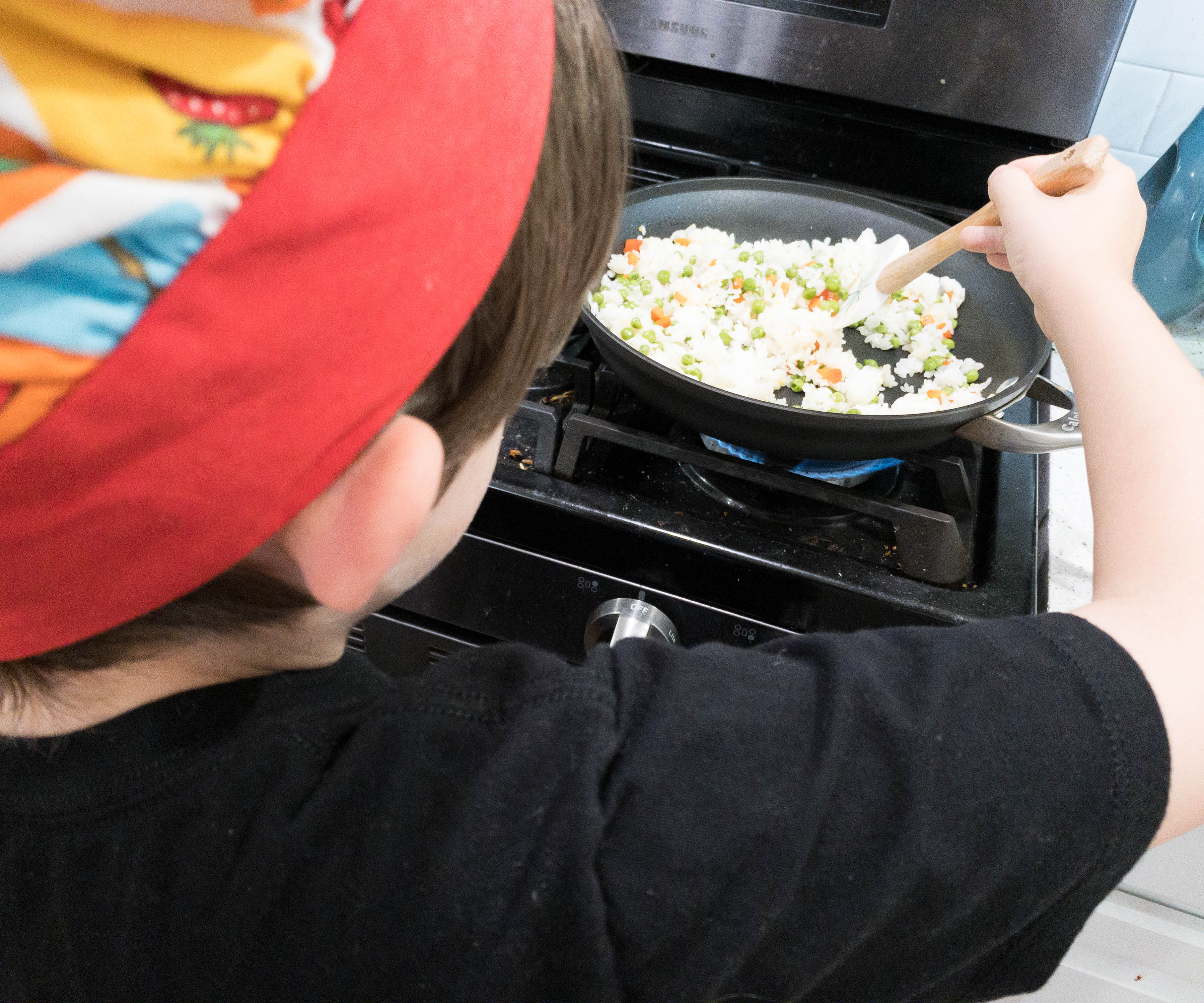 A little mix with all the ingredients and it's starting to smell good!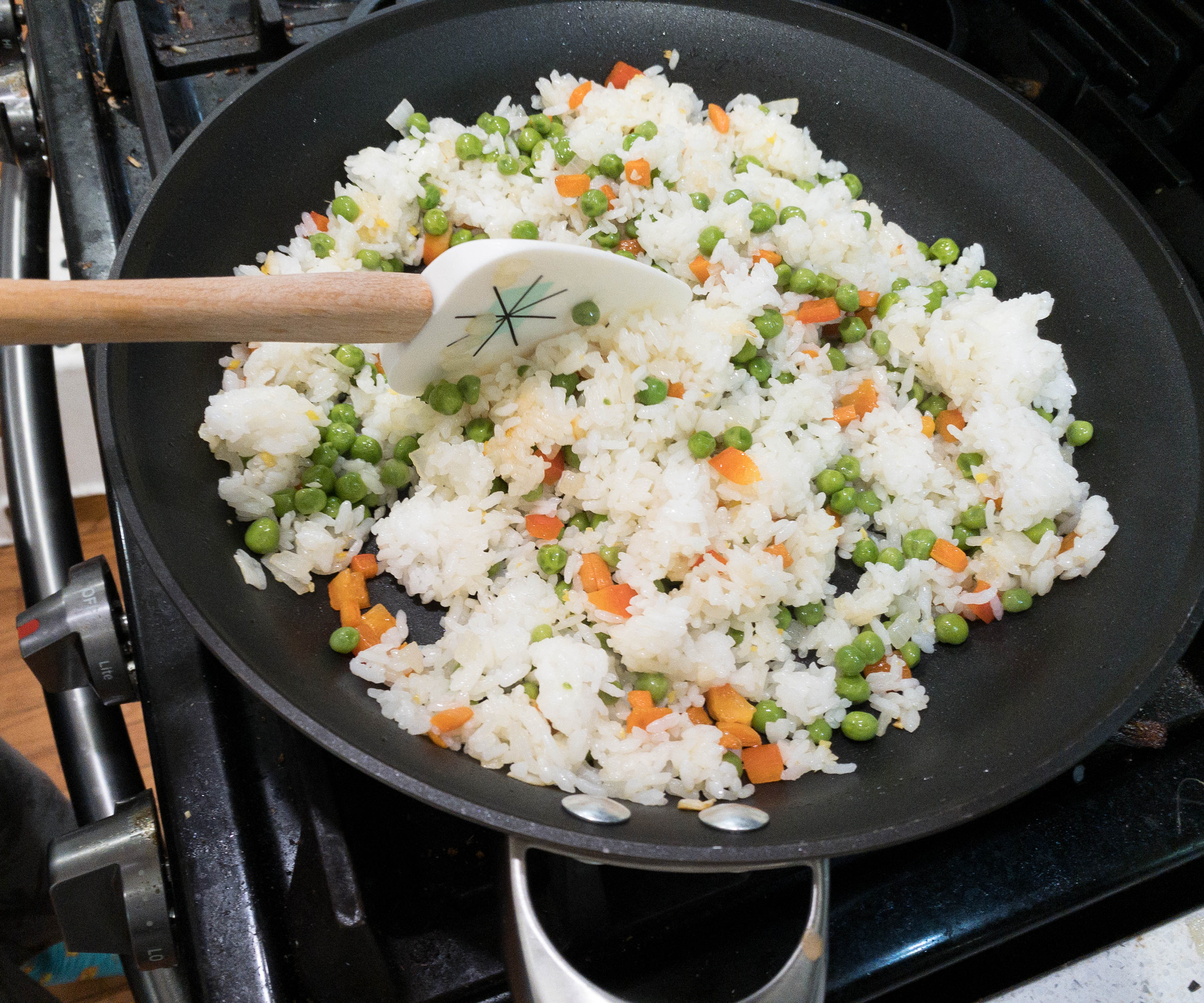 We're almost done. Just a few more steps and we can enjoy this meal!
The soy sauce made the dish tasty. My kids enjoyed it!
It's now time to make our Mango Pudding!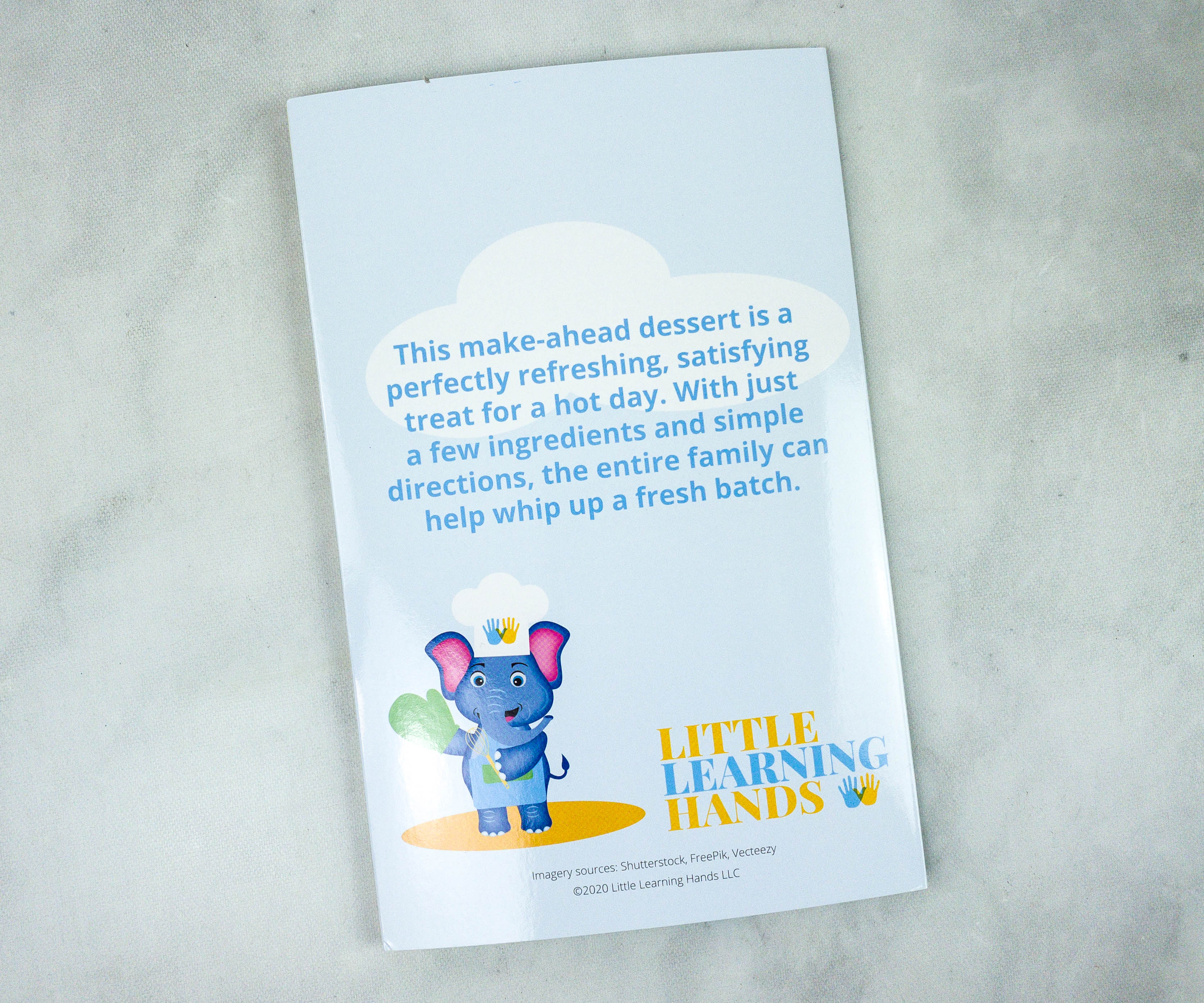 This make-ahead dessert is a perfectly refreshing, satisfying treat for a hot day. With just a few ingredients and simple directions, the entire family can help whip up a fresh batch.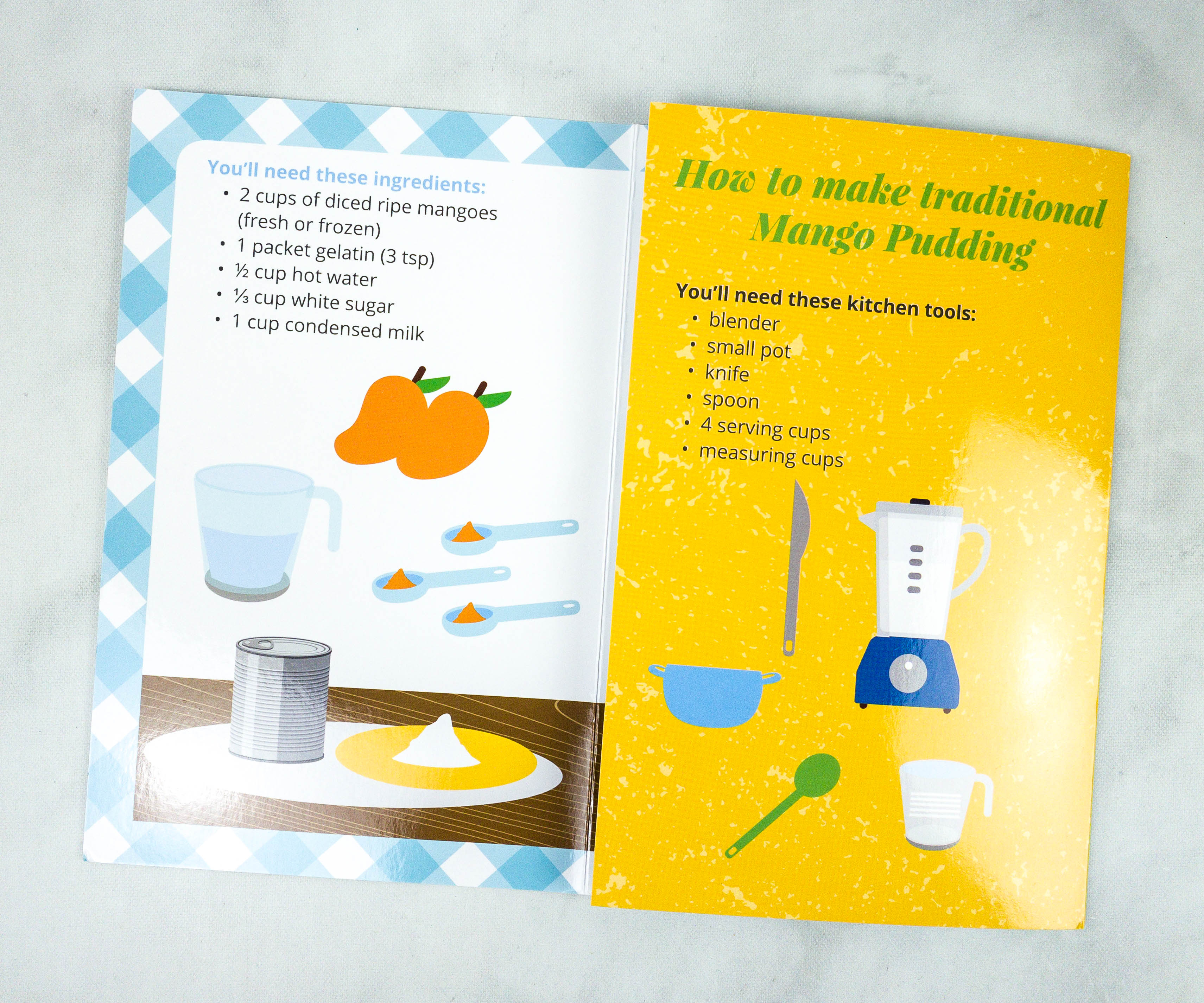 For this recipe, we need to use a blender!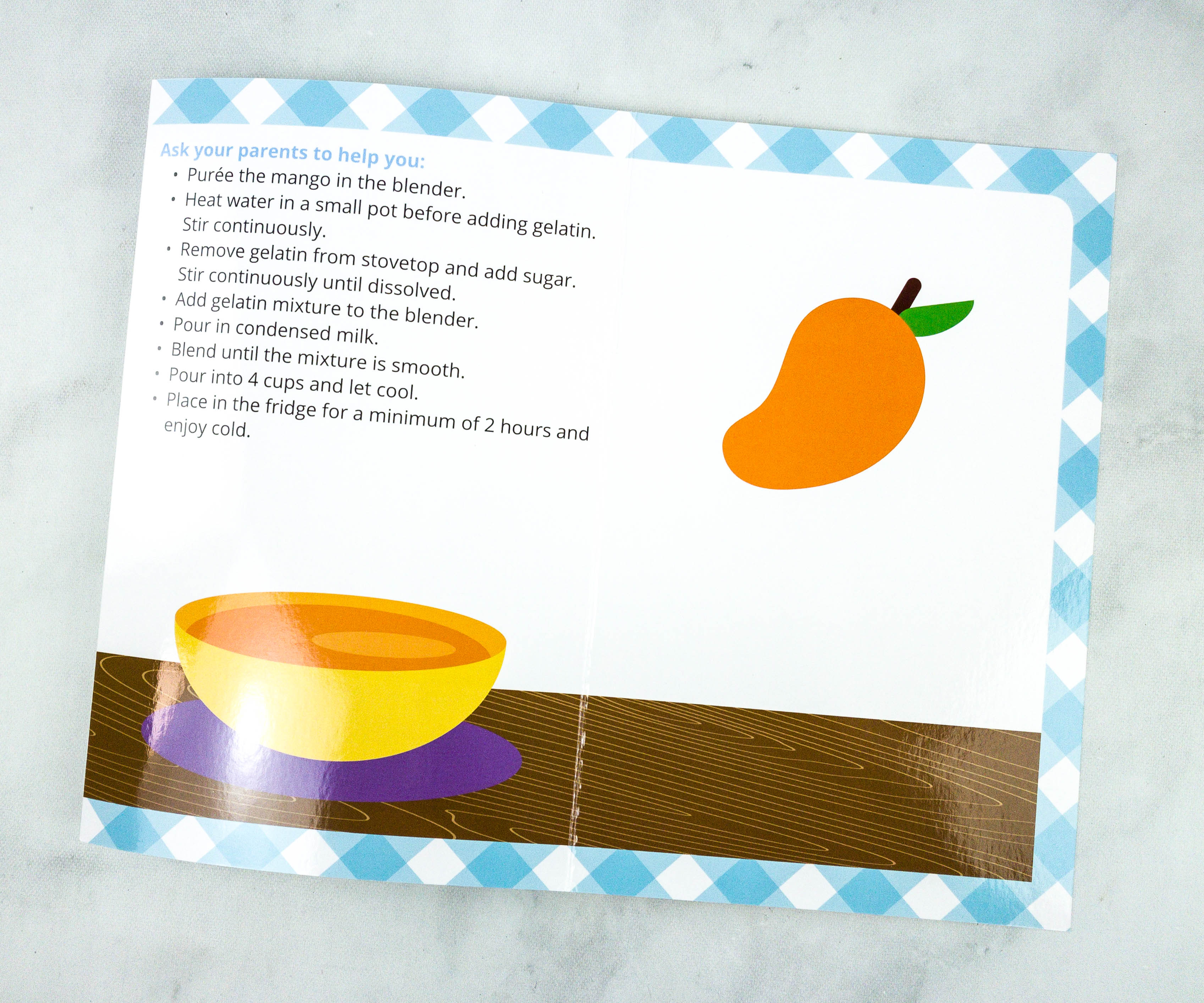 There are also steps in the recipe where kids need parent's help, like in pureeing mango in the blender and cooking the gelatin.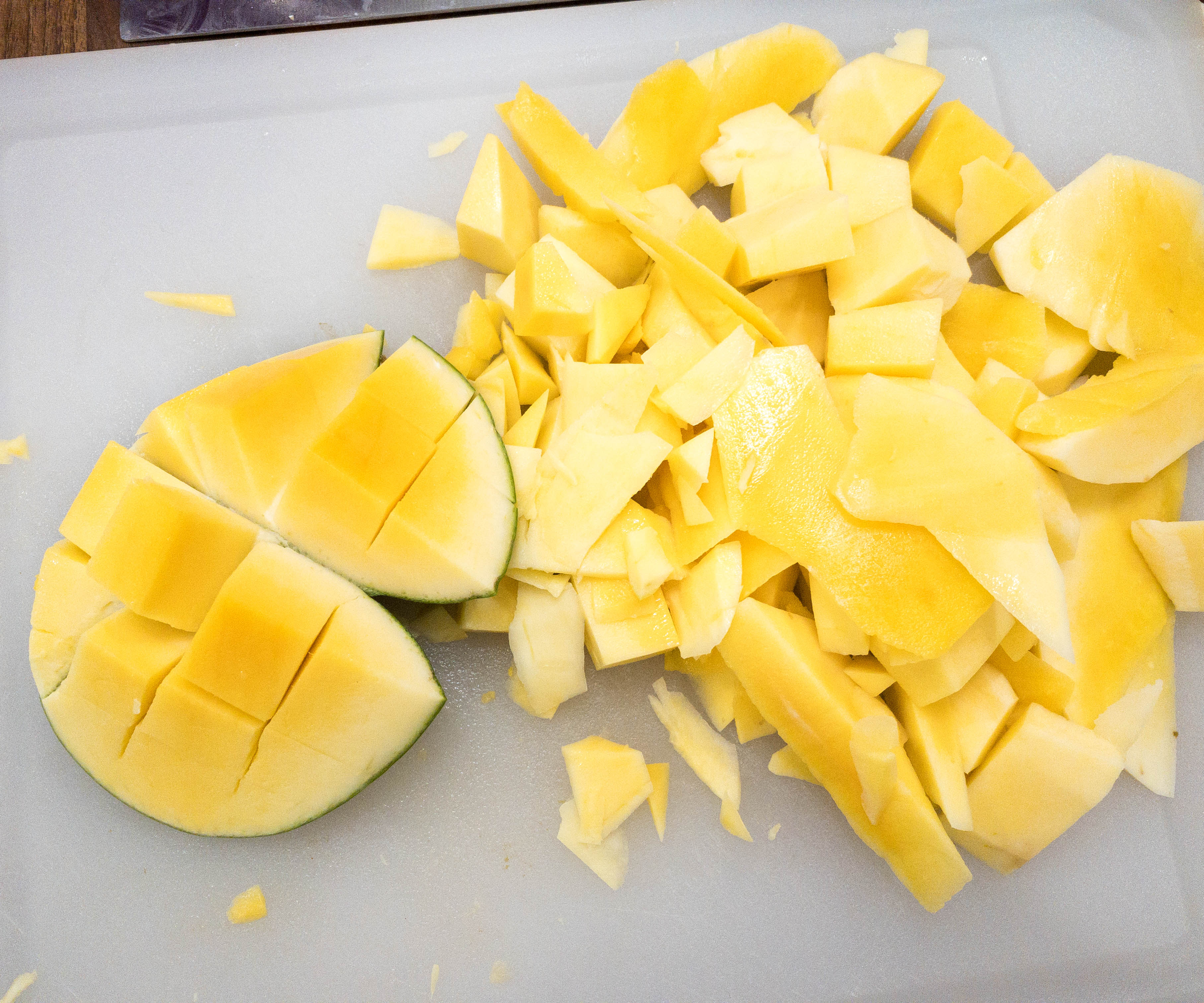 The mangoes are ready!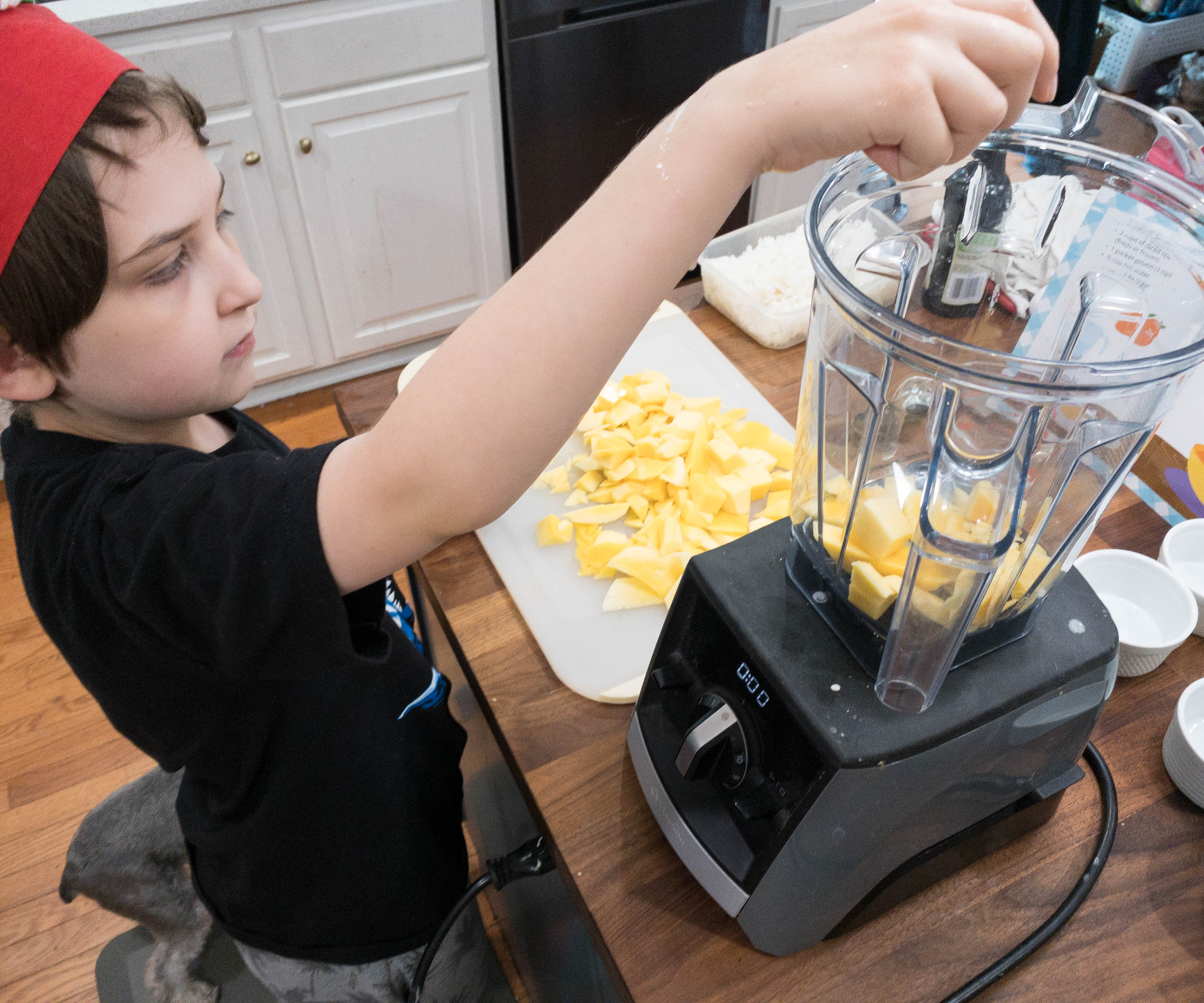 My son helped putting the mangoes in the blender.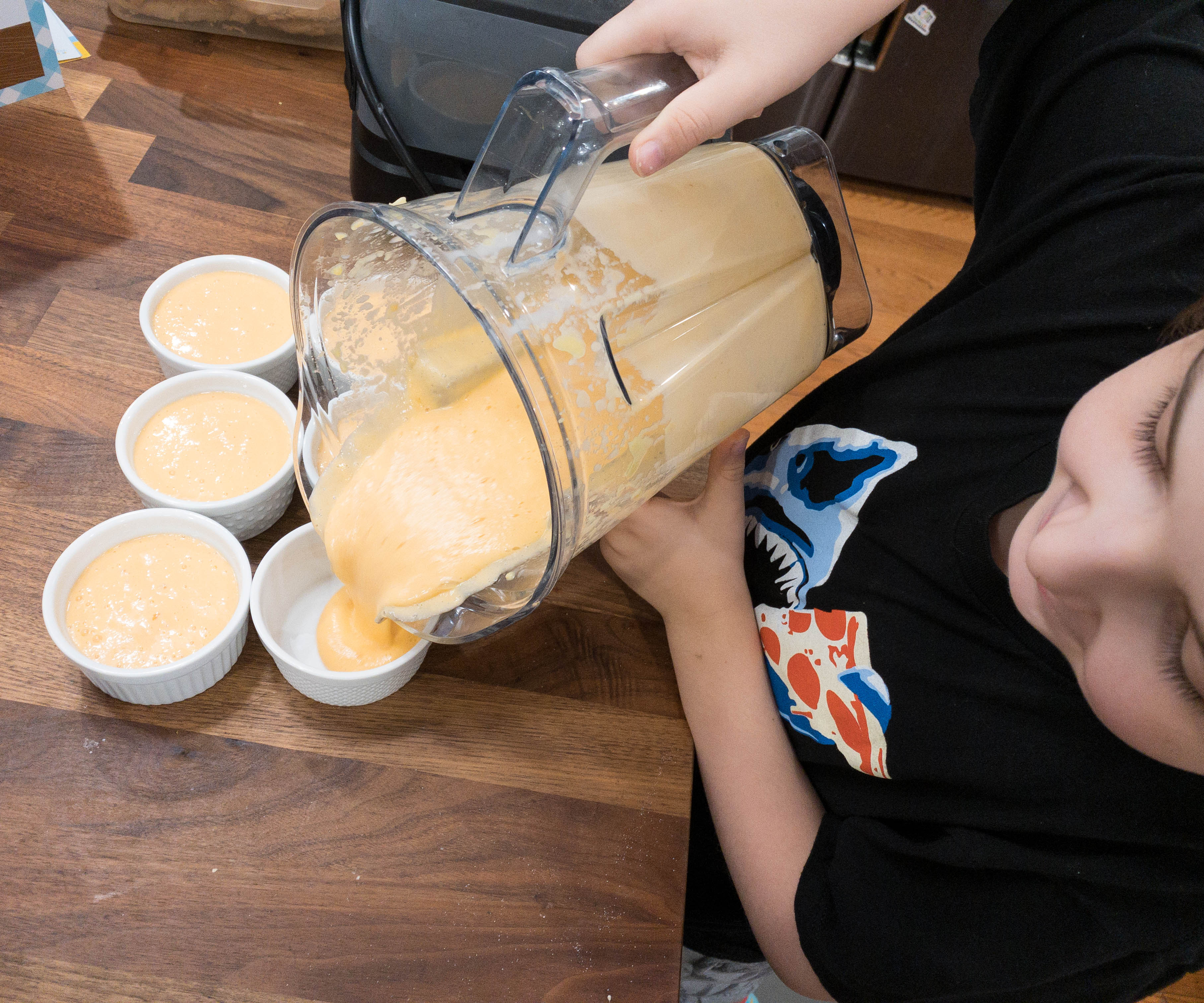 He also transferred the puree in the cups.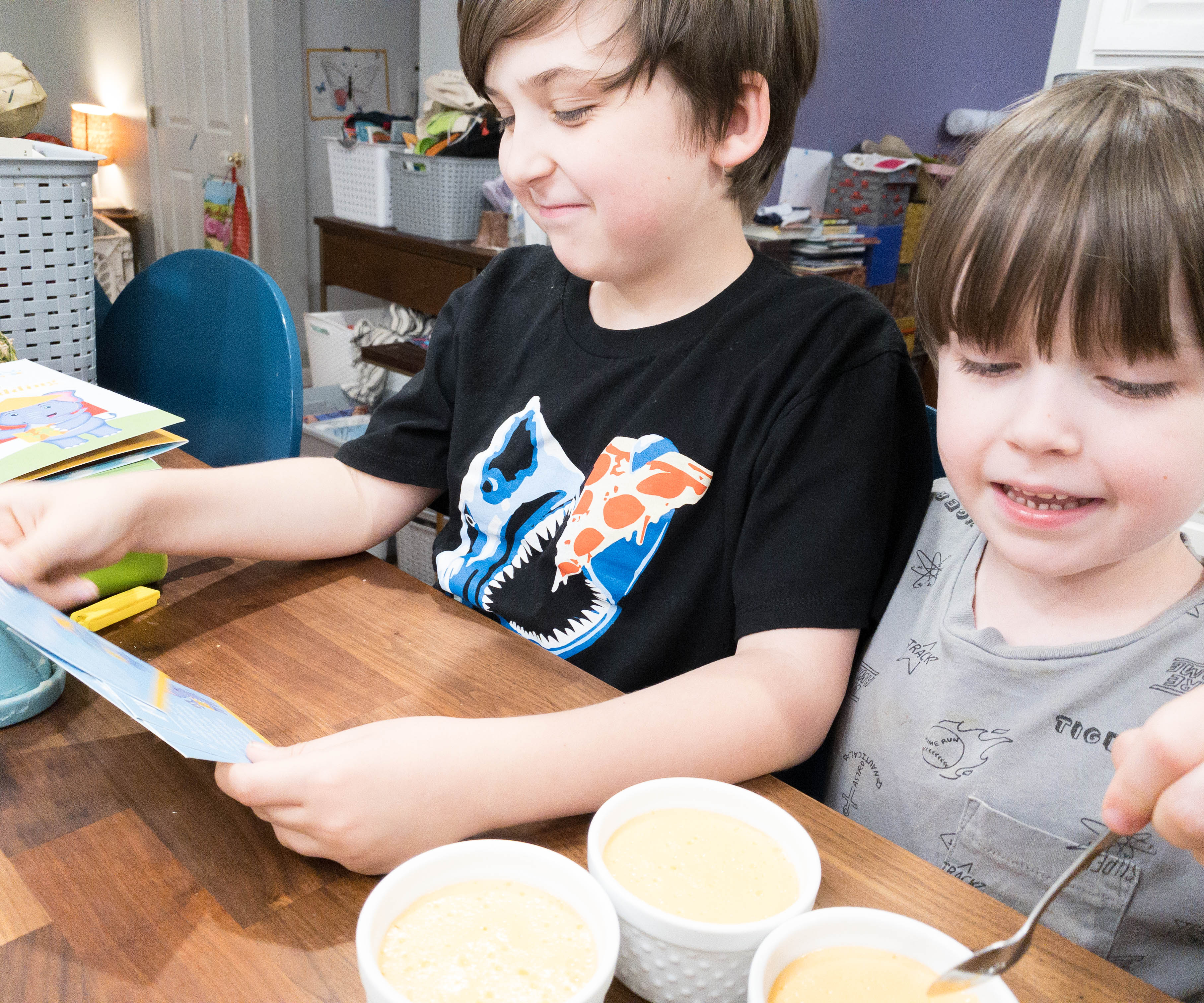 After a few hours in the fridge, we can now enjoy this Mango Pudding!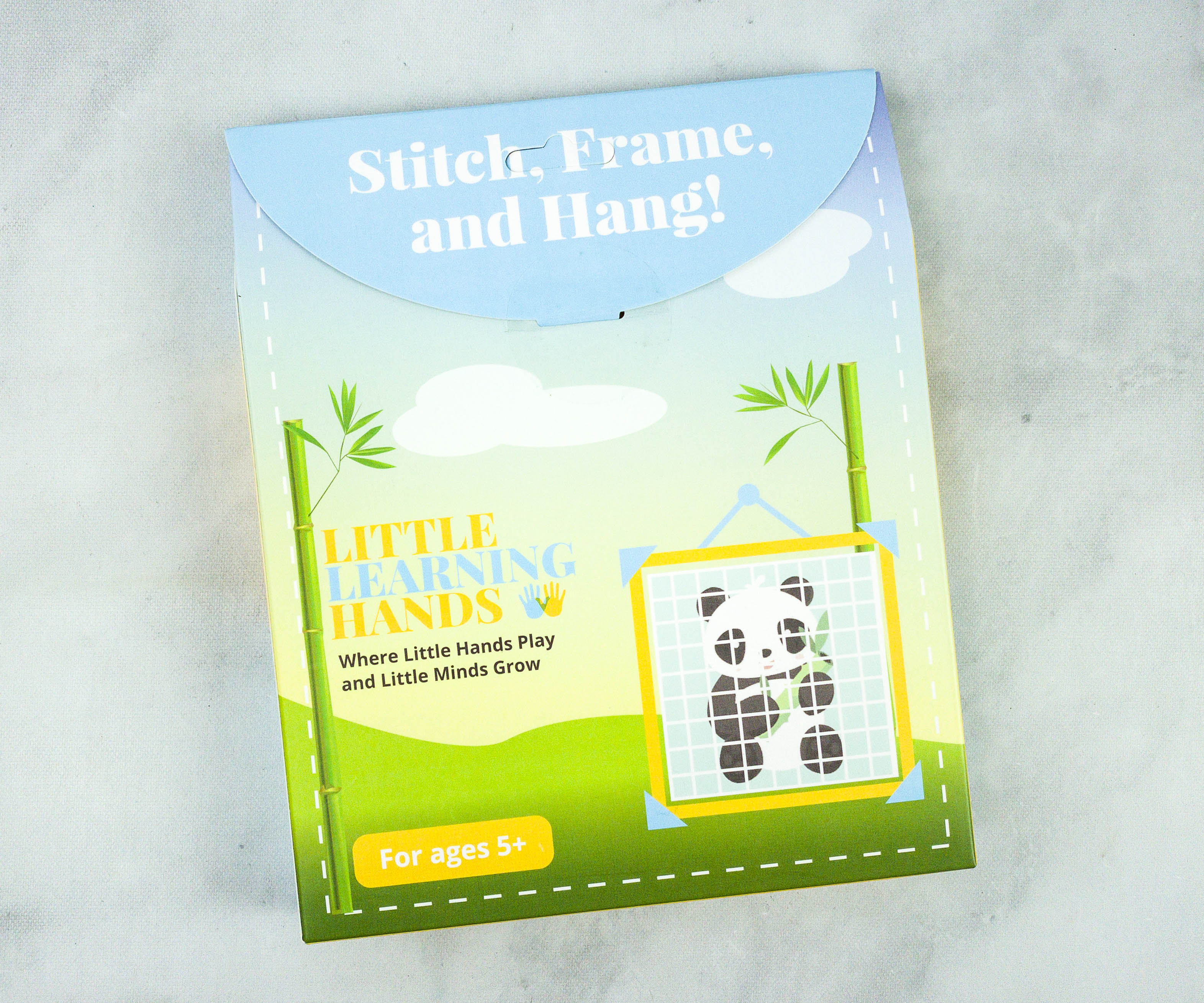 Panda "Stich, Hang, and Frame" Cross Stitch Activity. Our next activity involves stitching and the result will be an image of a cute panda!
The packaging has a list of the items inside the kit: 1 piece of printed mesh, 1 plastic frame, 1 embroidery, needle, and various colors of yarn.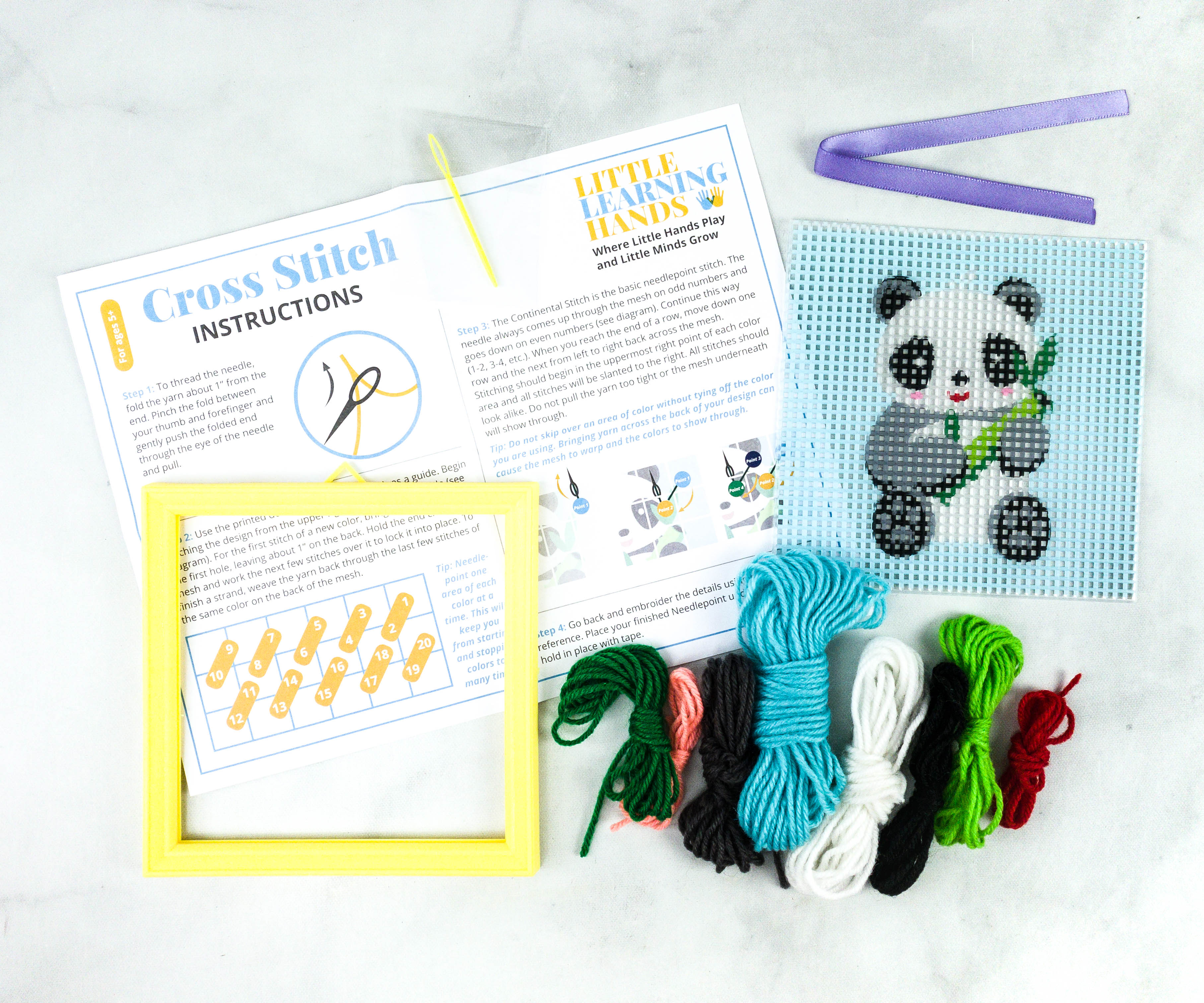 The only things we needed from home are scissors and tape.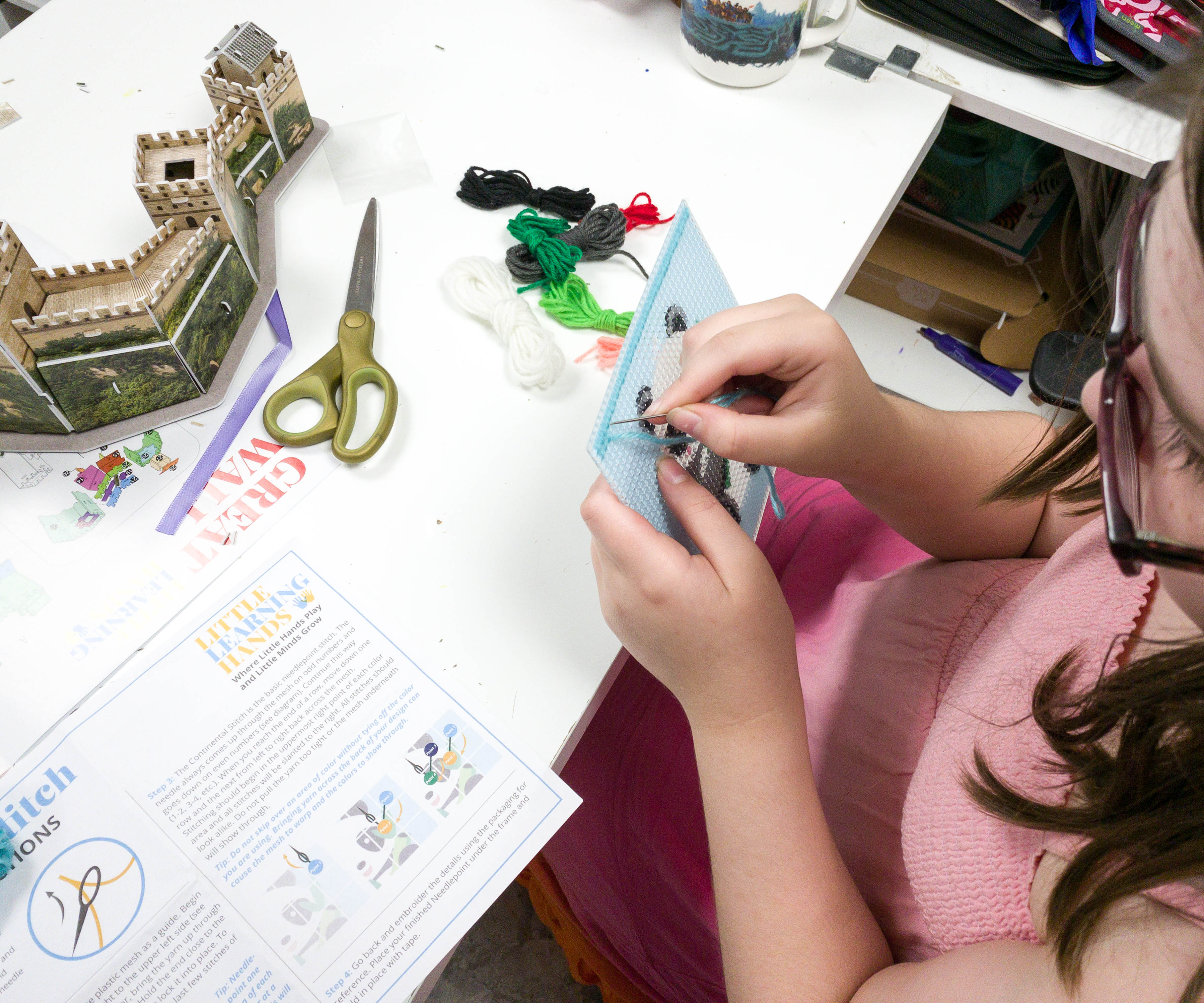 My daughter did this stitching activity and she likes the panda design.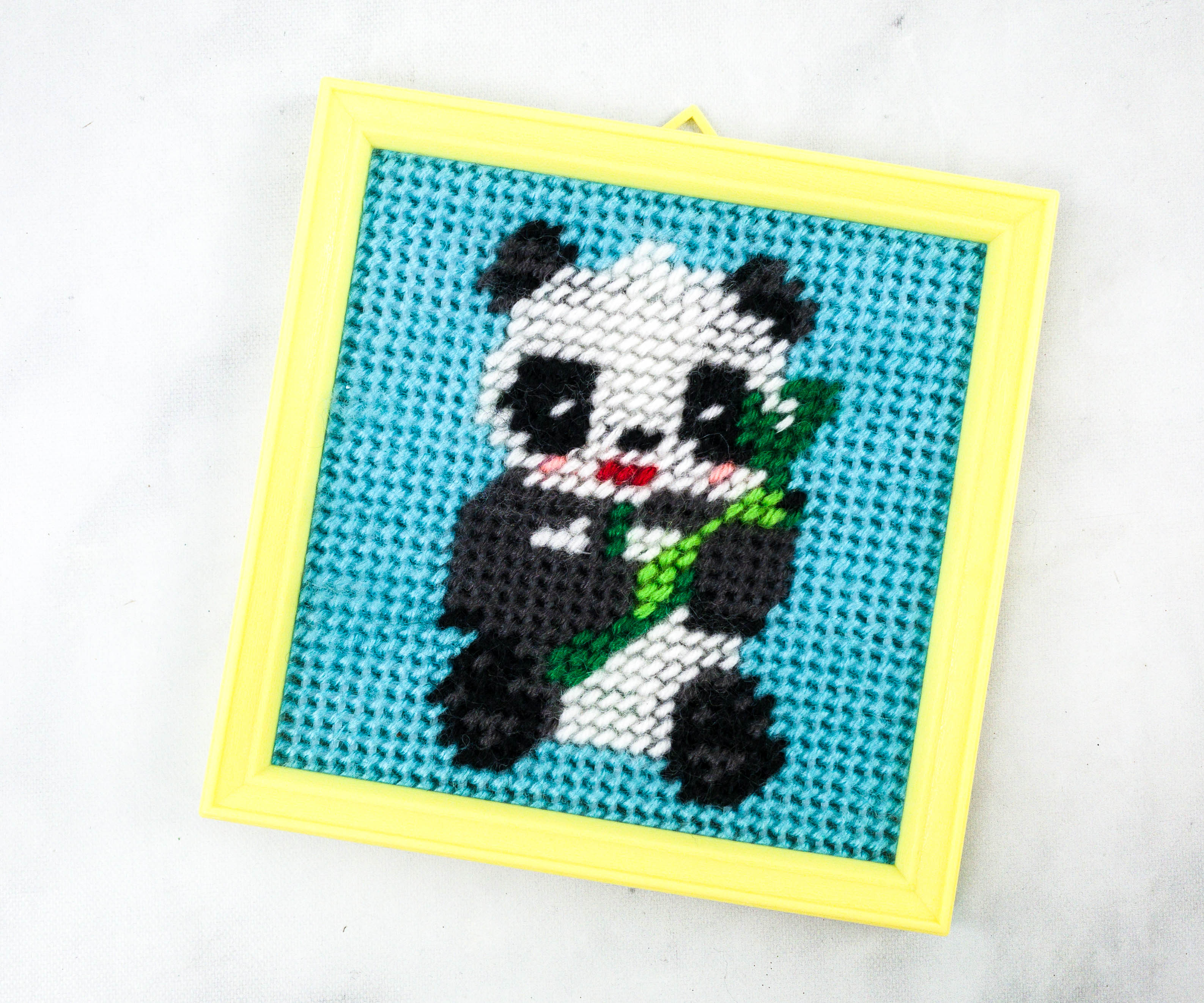 The finished image looks really cute!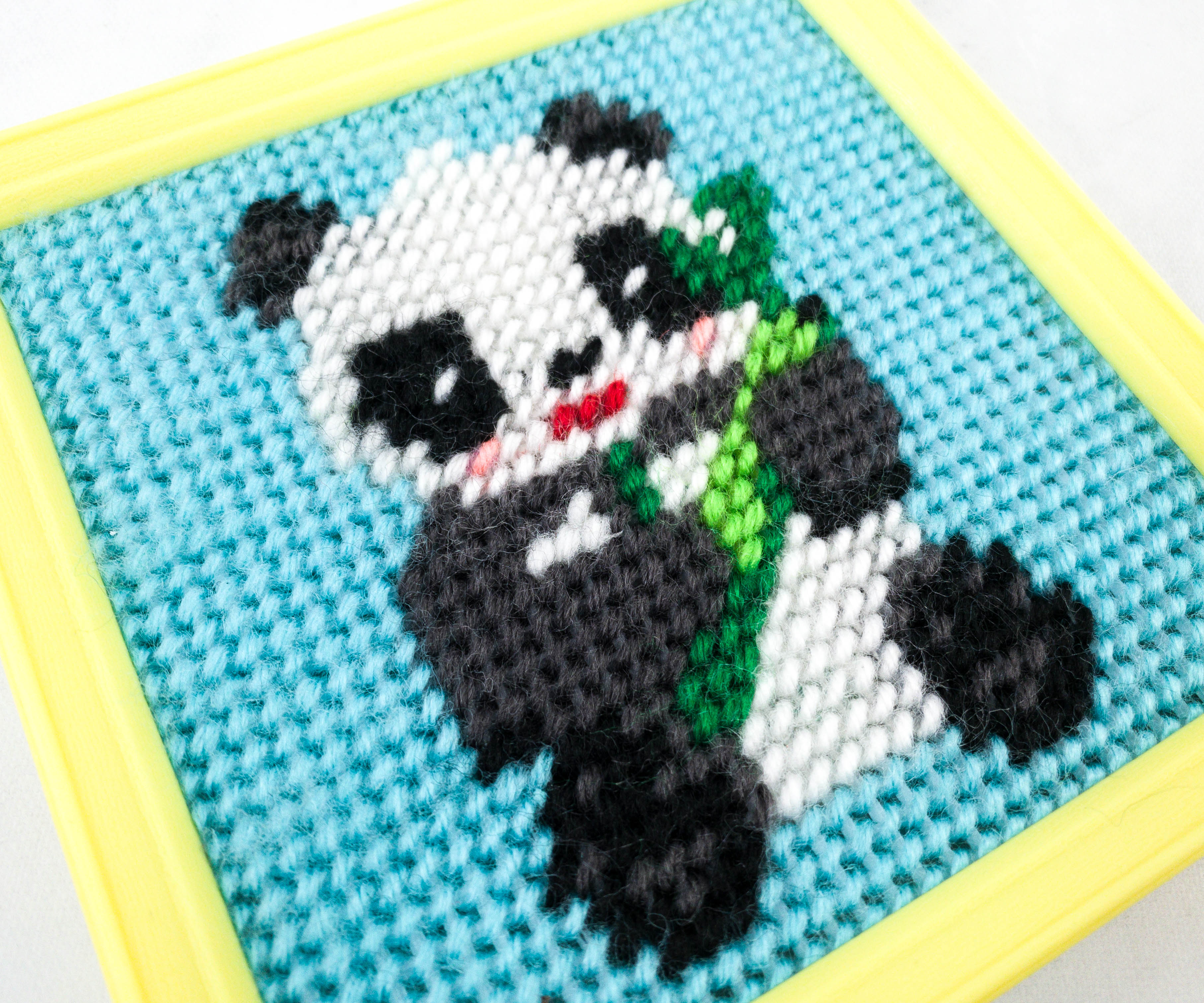 It was well-stitched and there were no loose strings!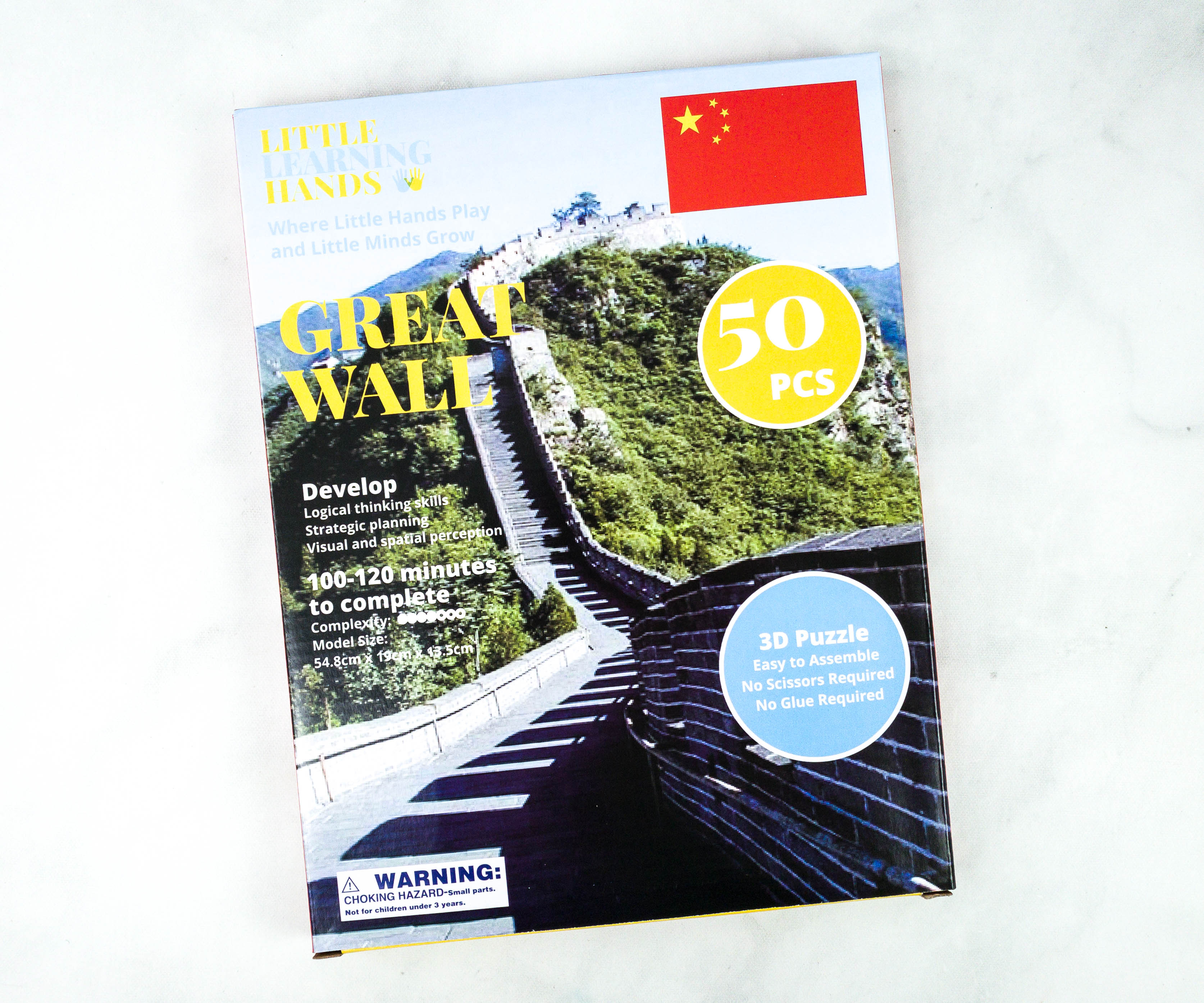 3D Puzzle of the Great Wall of China. Remember the largest man-made structure? They sent us a 3D Puzzle based on the Great Wall of China!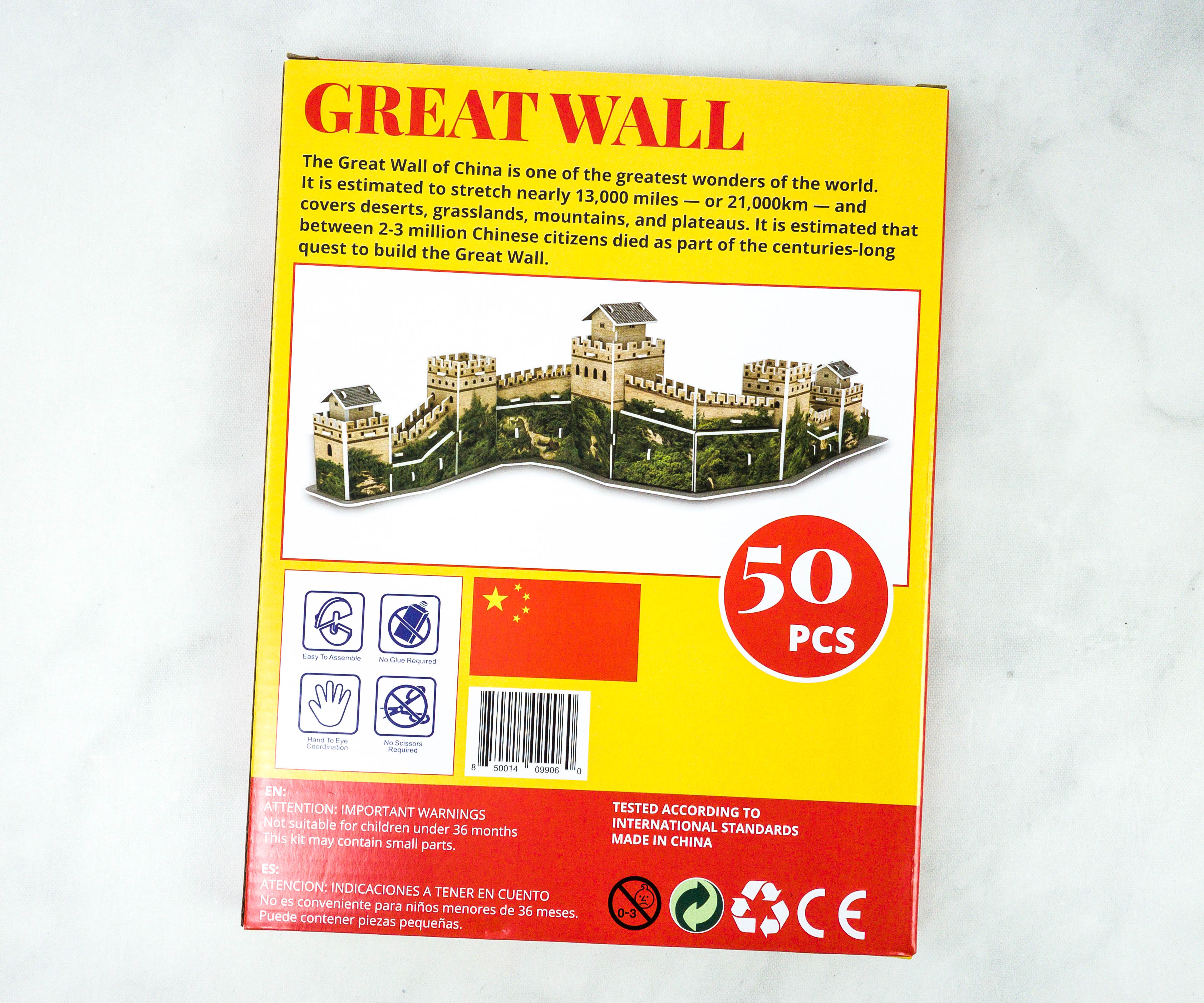 The box has a brief description of the Great Wall of China. This puzzle is composed of 50 pieces.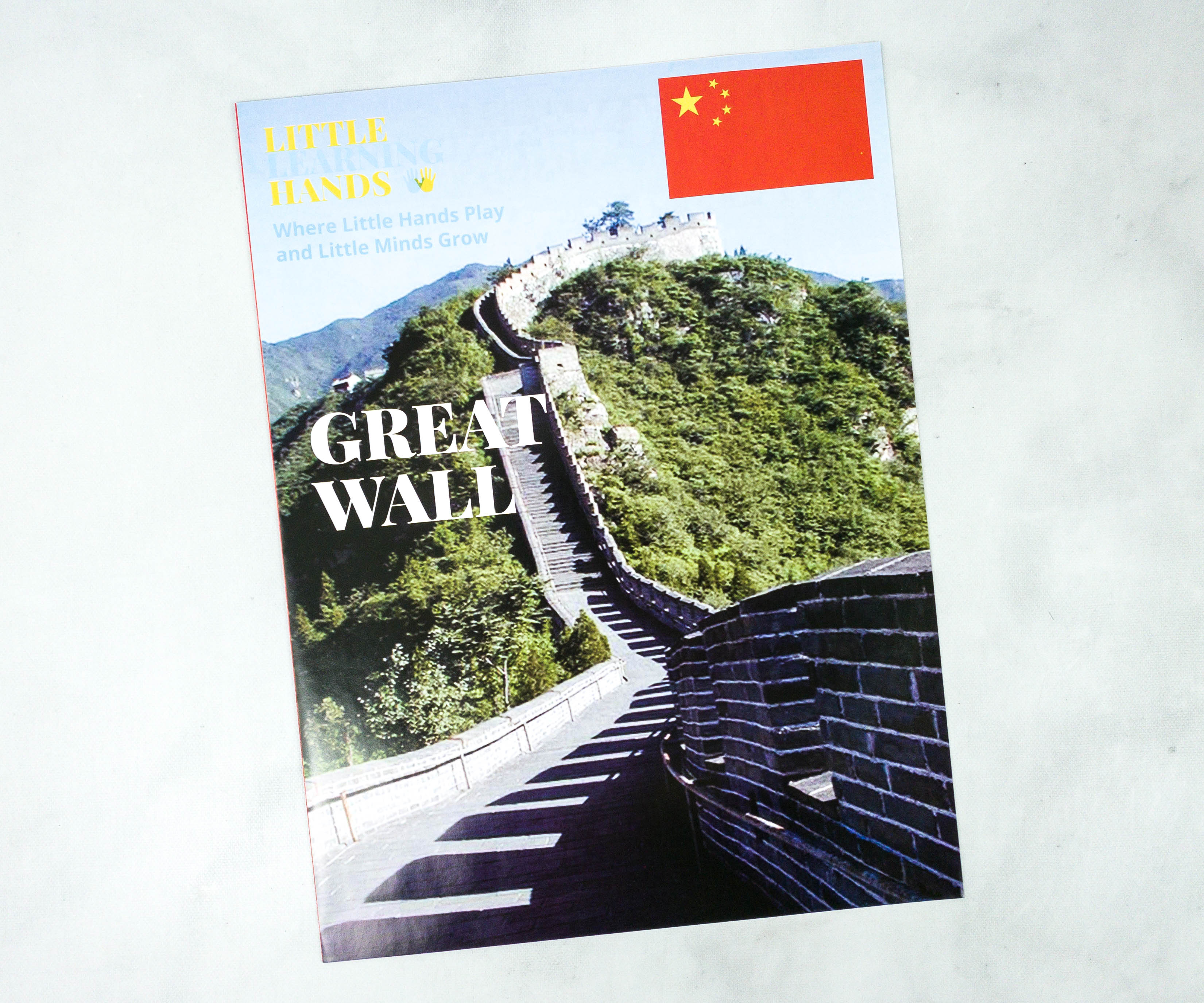 The kit also includes a booklet.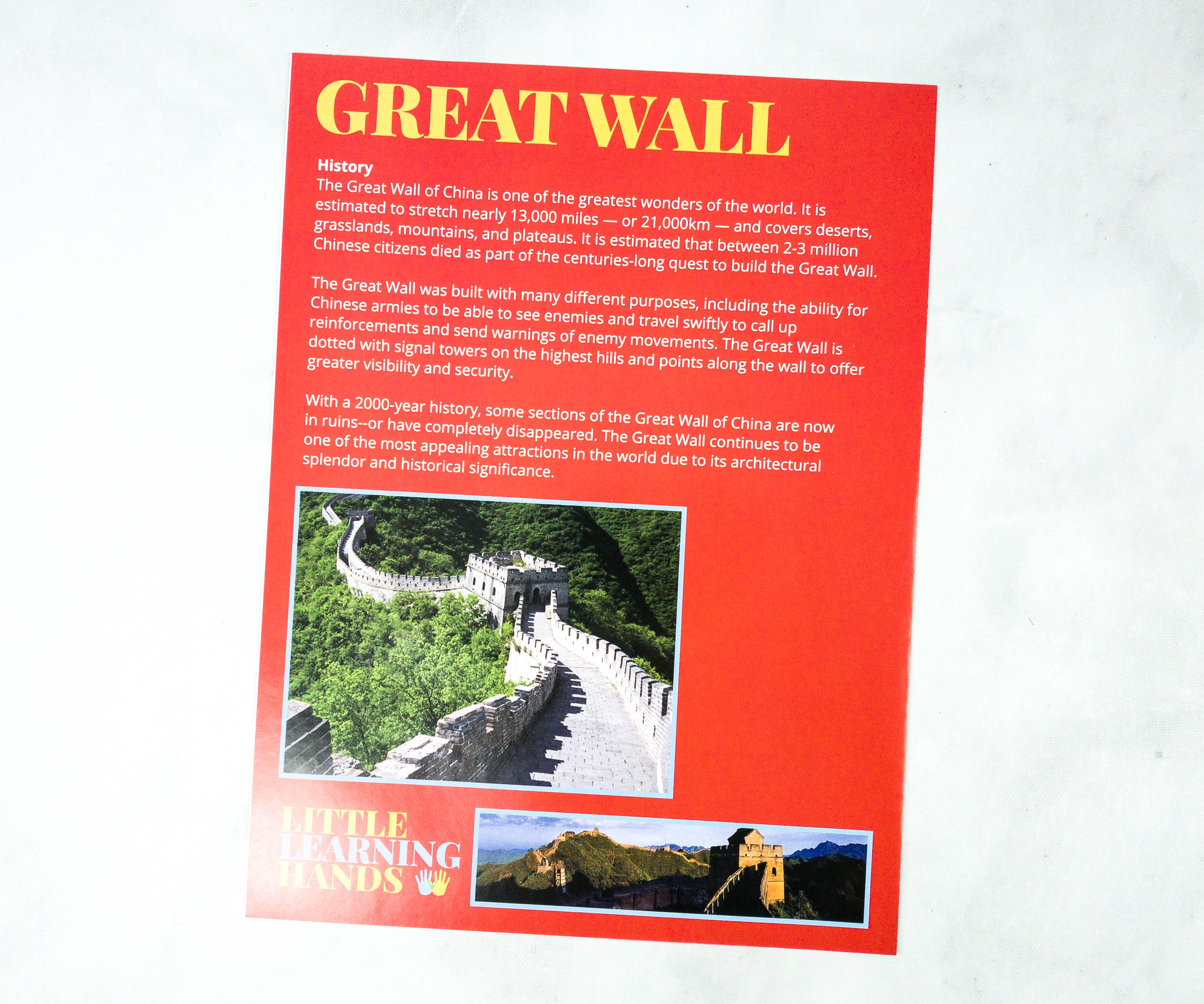 According to the booklet, the Great Wall is approximately 2000 years old! They also provided photos so we know how it looks like.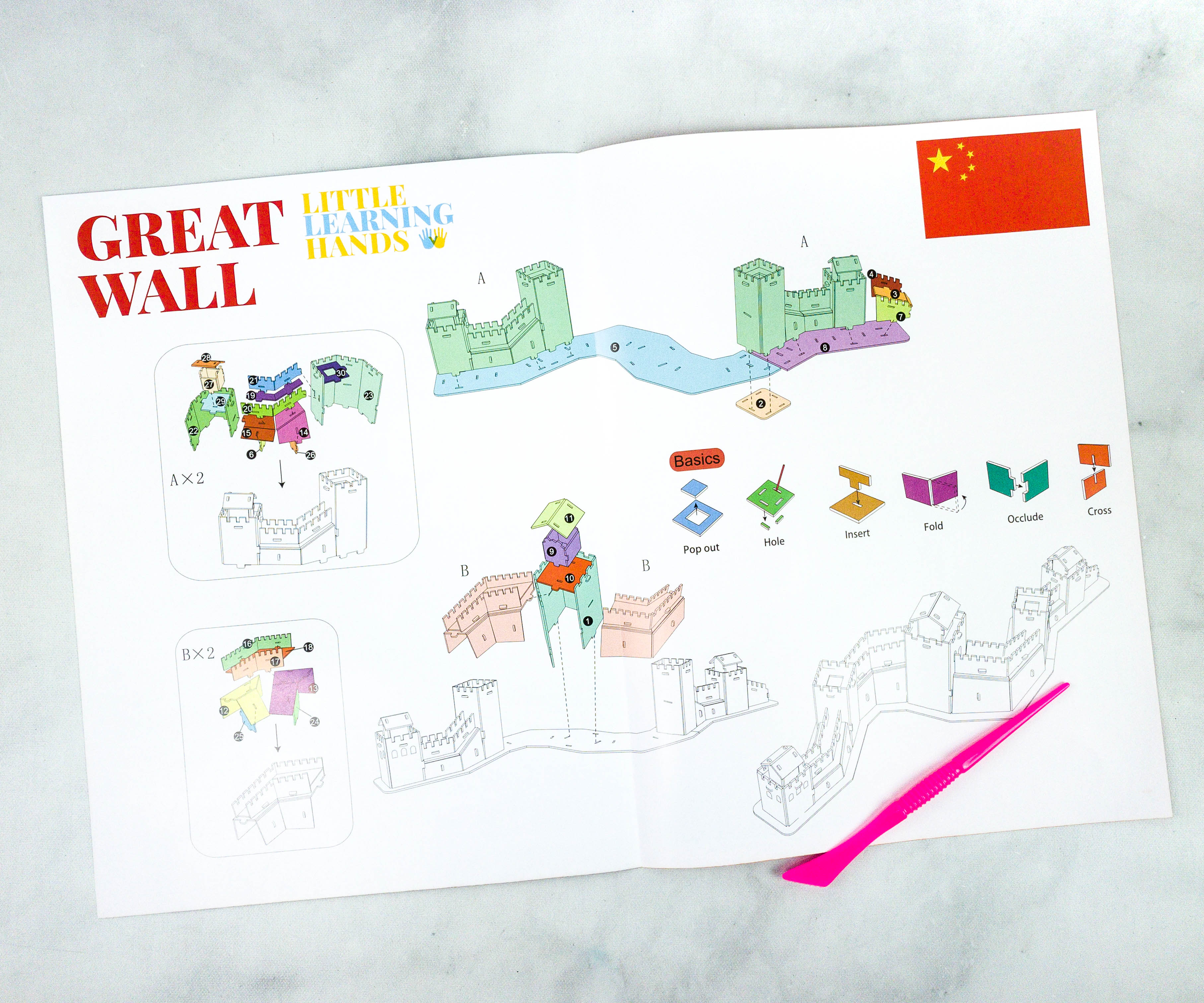 The illustrated instructions are inside!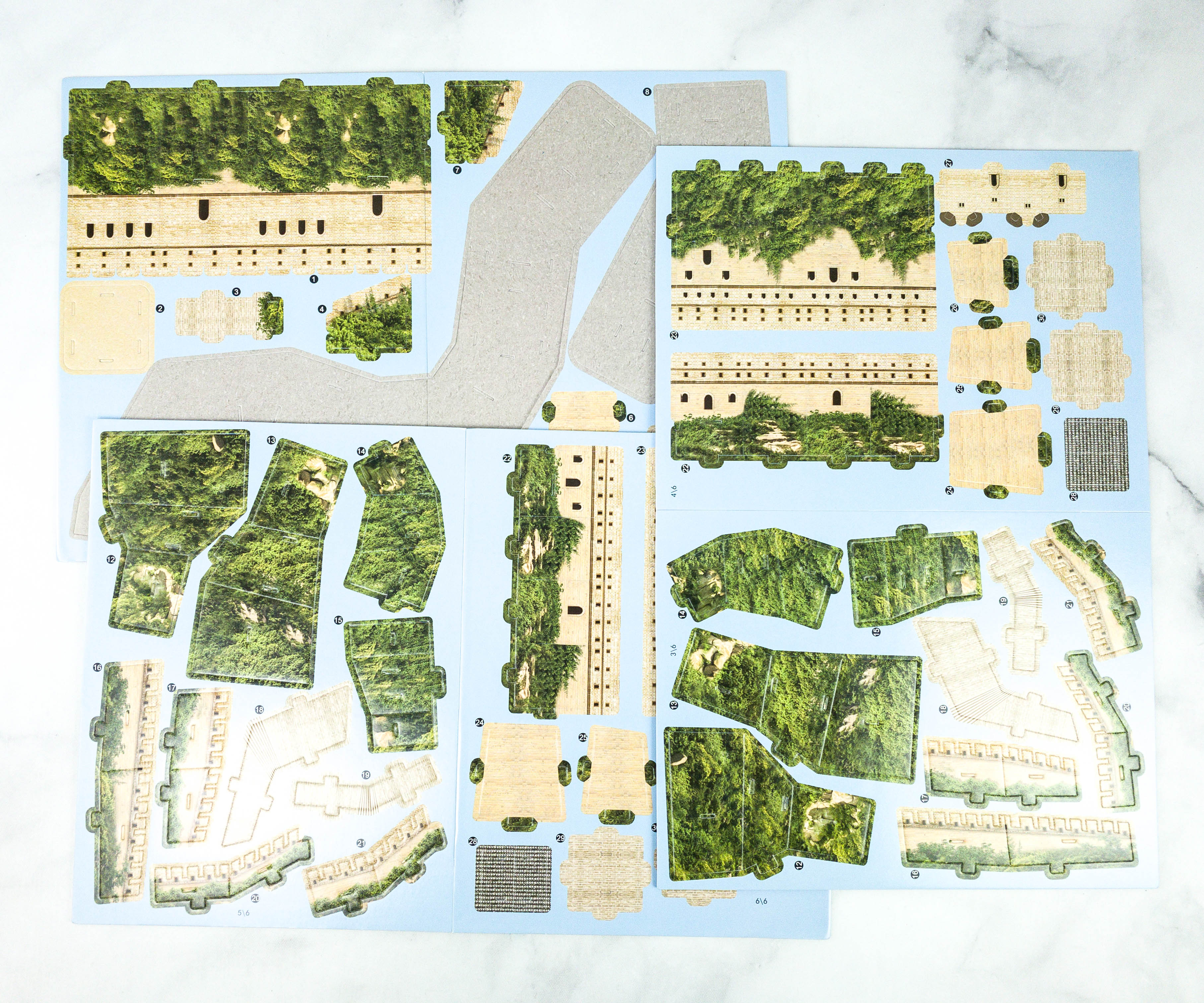 Here are all the pieces included in the puzzle!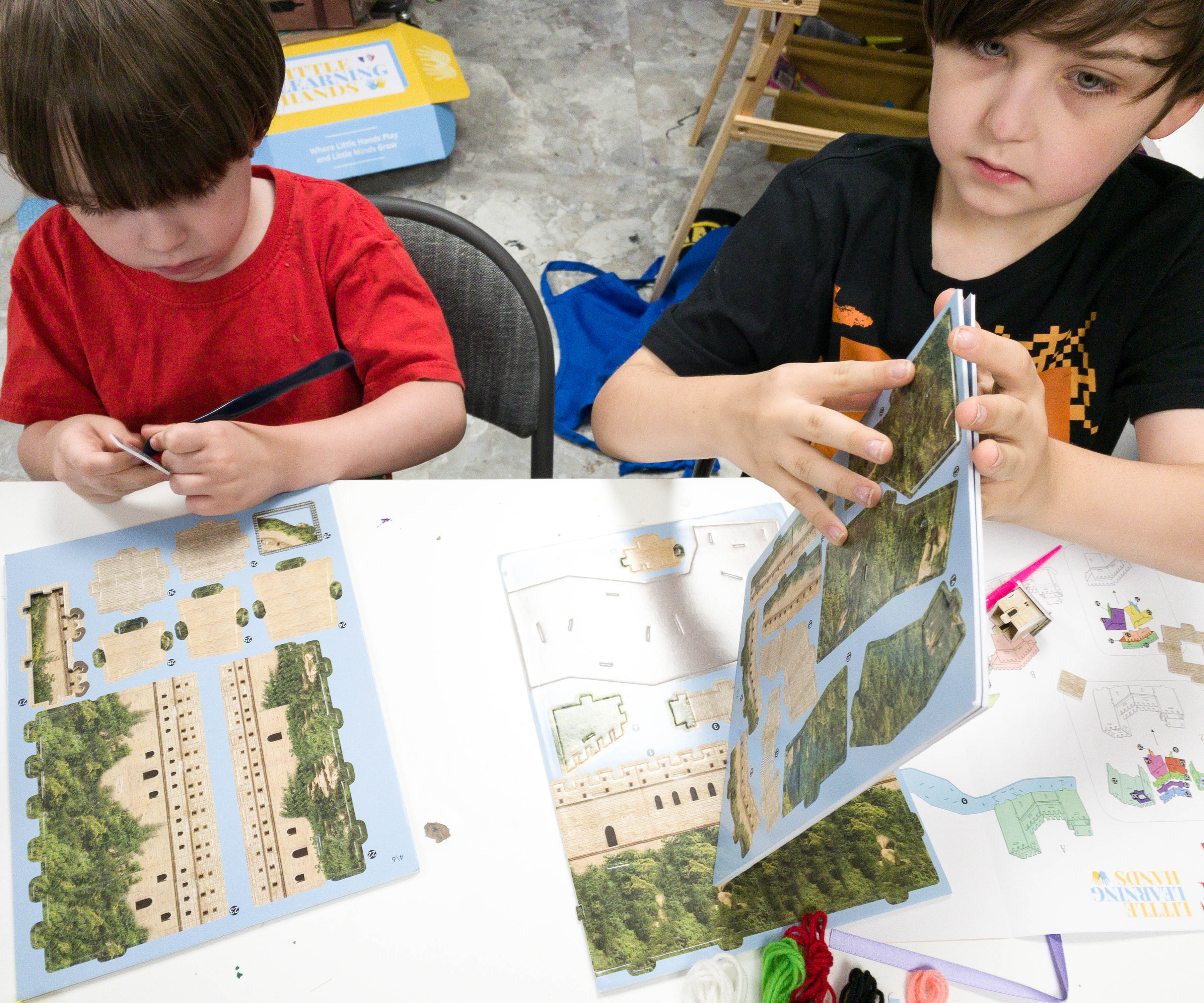 My kids started by removing the pieces from the board.
After constructing the small parts, it's time to proceed with the bigger pieces.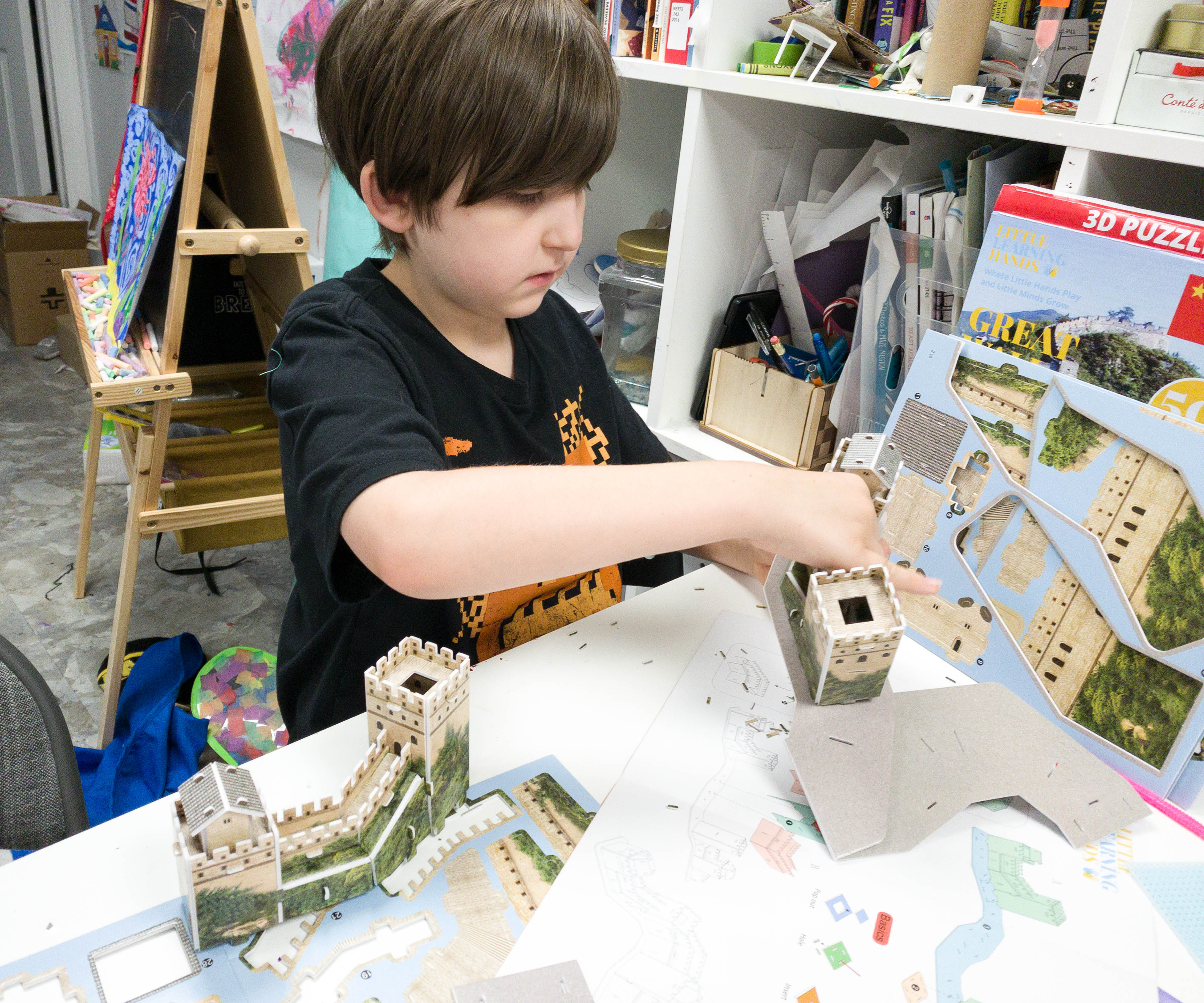 It's nice that the parts can be easily attached to each other. This activity is kid-friendly and requires minimal parent's supervision.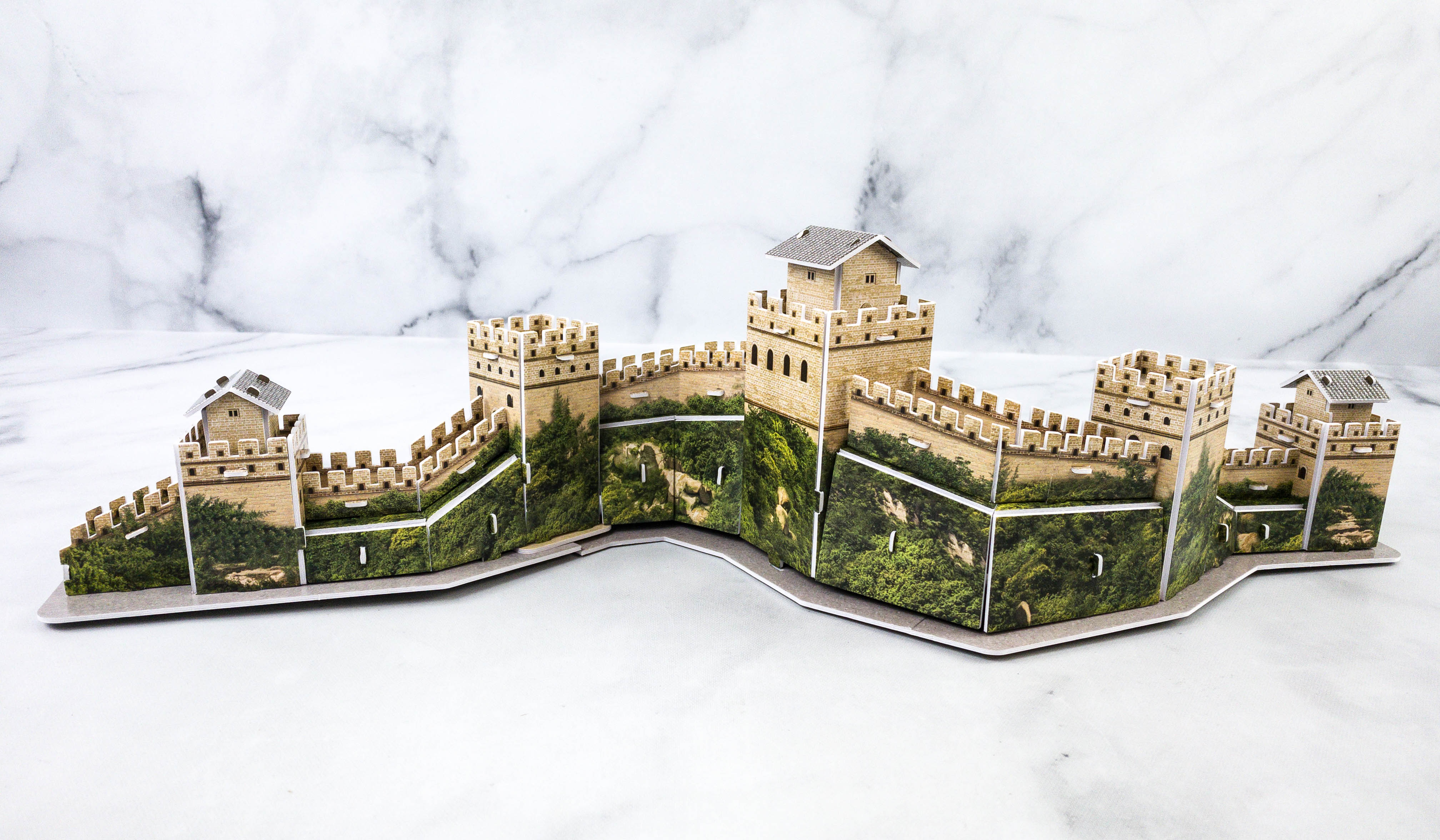 The Great Wall 3D puzzle is done and ready for display!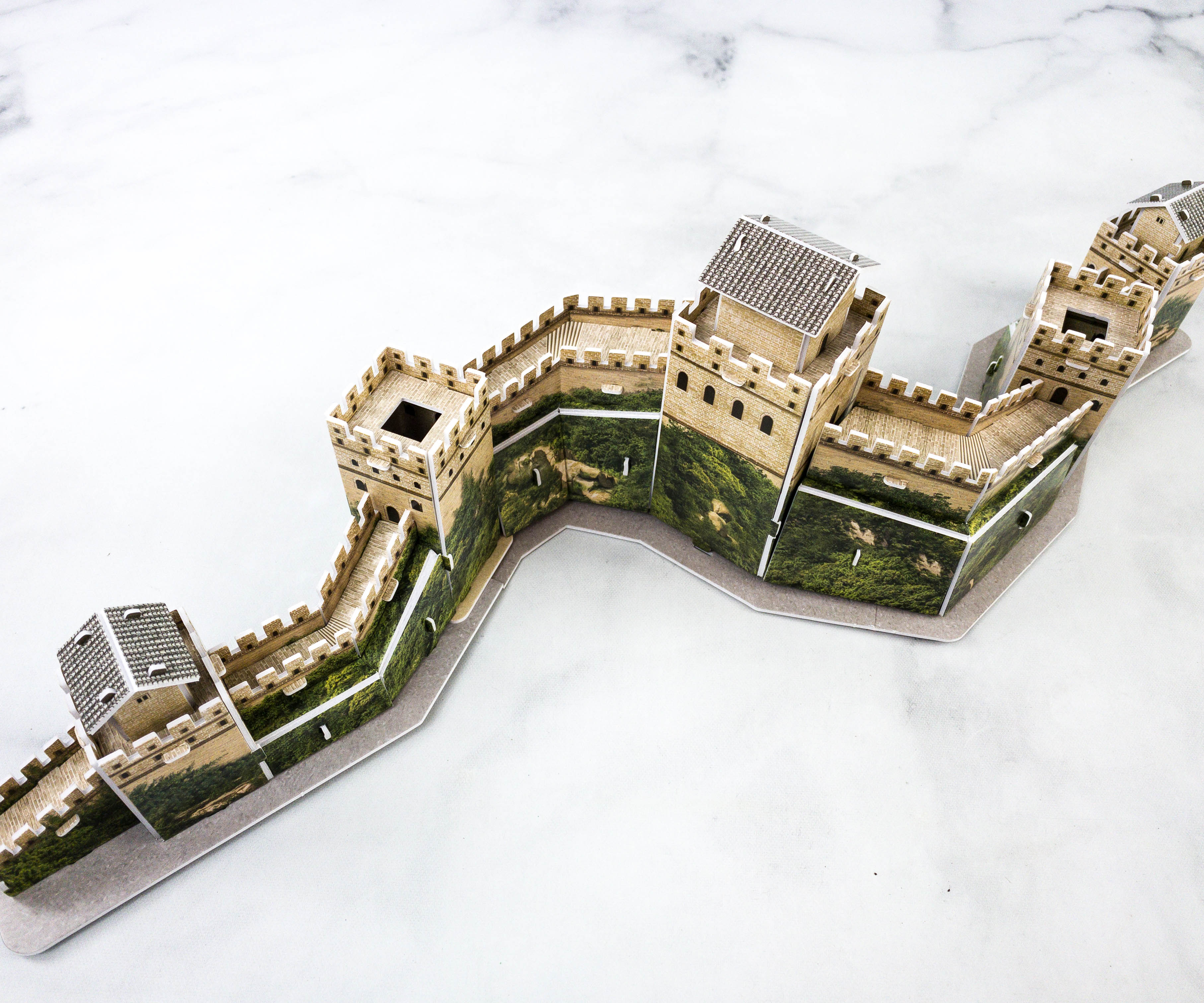 It looks nice and sturdy. My kids enjoyed making this 3D puzzle!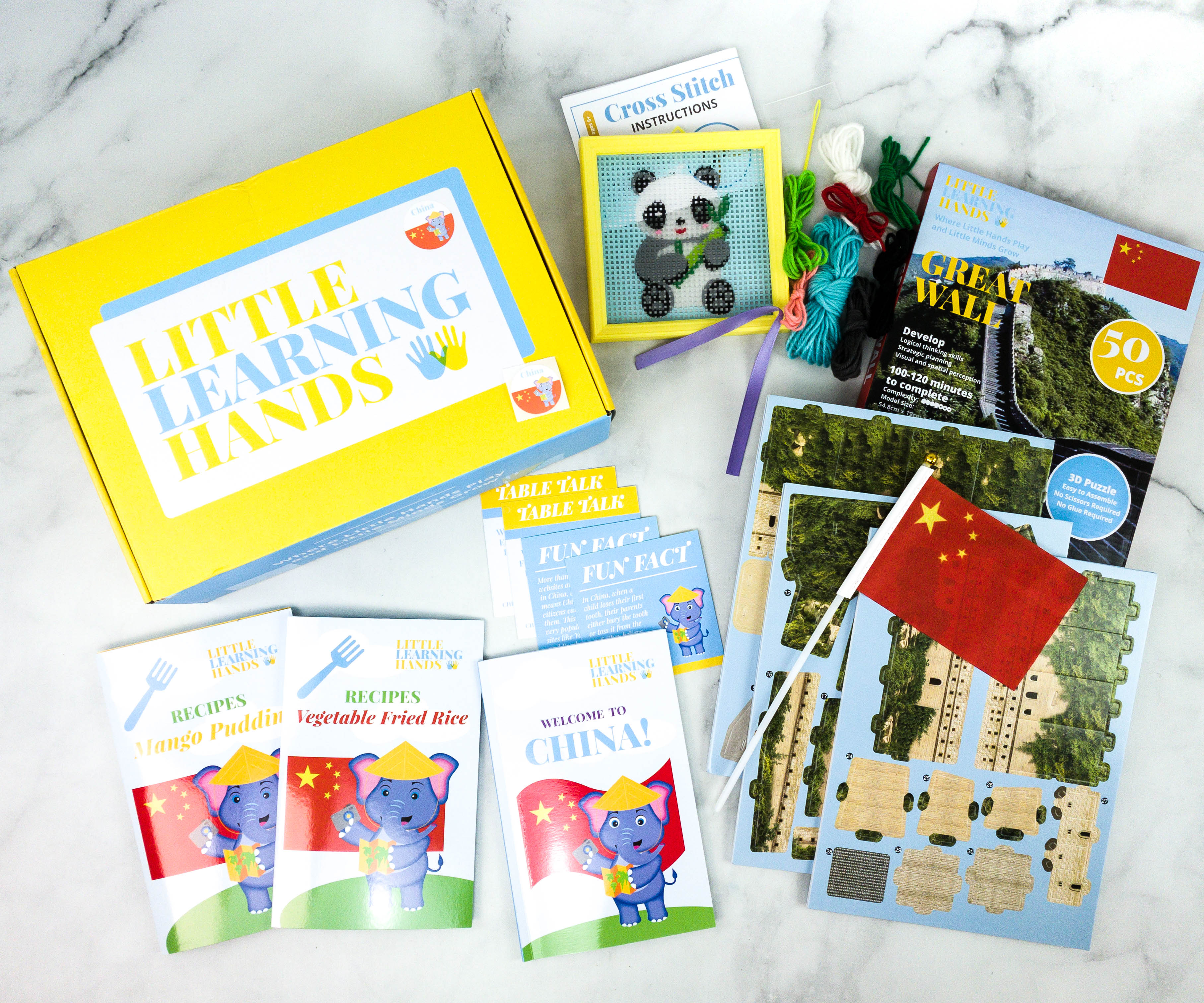 What a jampacked and fun-filled activity box!
Little Learning Hands provided a great tour of China with this activity box! We all loved the activities this month, which introduced my kids to the local culture, cuisine, landmarks, and traditions. It involves not just reading but hands-on activities as well. My kids cooked, stitched, and even worked on a puzzle, and they all enjoyed it. This subscription is perfect for kids to help them understand the world and to keep their hands busy while learning something new!
What do you think of the Little Learning Hands box?
Visit Little Learning Hands World Explorer to subscribe or find out more!