Kinder Beauty Box is a vegan and cruelty-free subscription box that sends skincare, hair care, makeup, and accessories. Each month you will receive up to $165 worth of clean, vegan & cruelty-free skincare, makeup, hair-care and accessories and at least two of those products will be full-sized! The items are compassionately curated by Daniella Monet and Evanna Lynch. All Kinder Beauty Box products are guaranteed to be 100% vegan and cruelty-free. Kinder Beauty Box is $25 a month, with free shipping to the US, $5.95 elsewhere. Price drops to as low as $23 a box with a prepaid 6-month plan. A portion of all sales will go towards benefiting the founders favorite animal rights and environmental causes.
Every product that goes into a Kinder Beauty box is 100% vegan, and every brand we work with is completely cruelty-free. This means the products and ingredients are never tested on animals, the products aren't sold in China or any other countries that mandate animal testing, and the brands aren't owned by any parent companies that test on animals.
DEAL: Use coupon code HELLO5 for $5 off your first order!
LIMITED TIME: Use code SPOOKY at checkout to save $10.31 on your new 3-month or 6-month subscription plan OR  get $10.31 off any gift plan!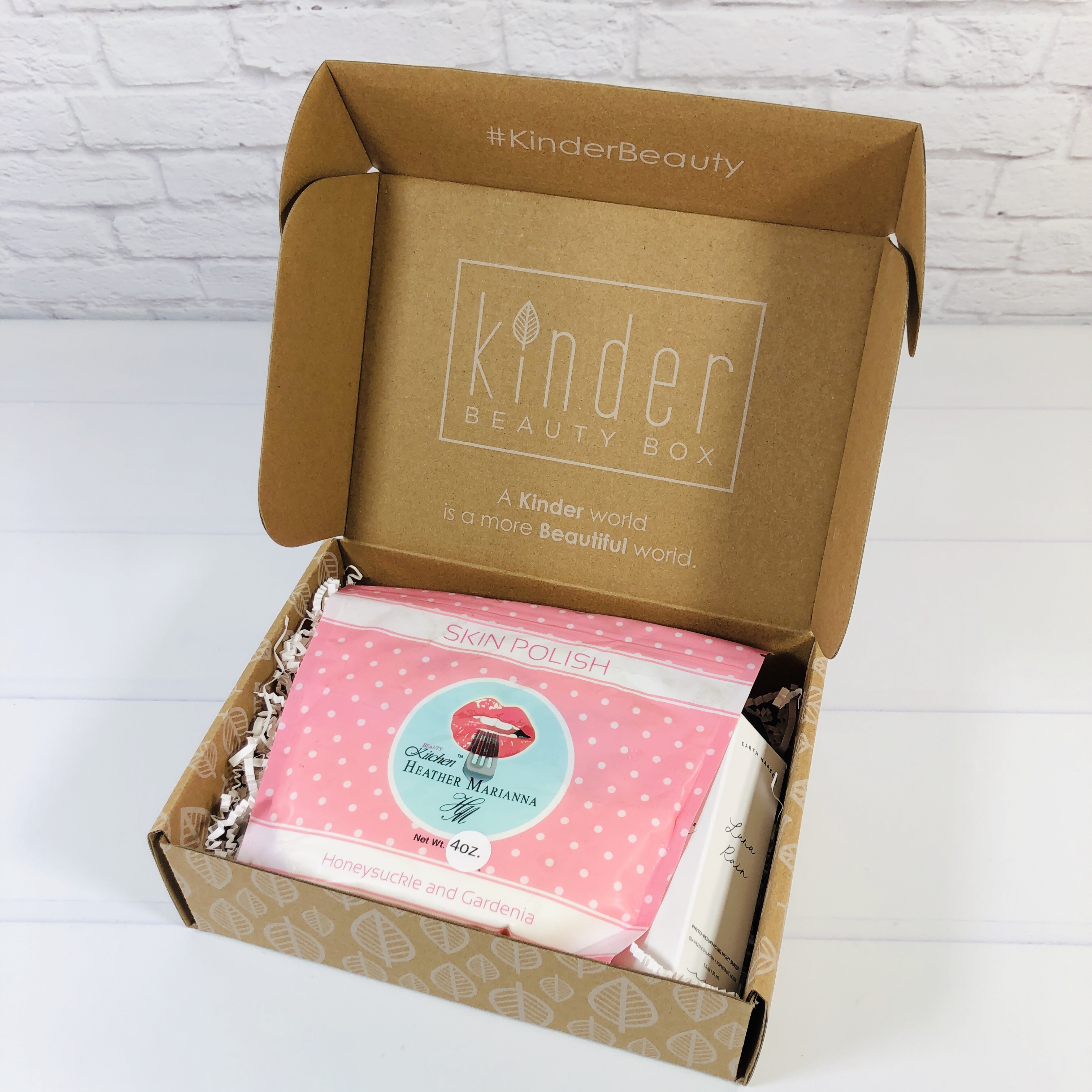 First look! Recently, Kinder announced that they would now send out two box variations each month.
Each month, it will be a surprise which of the two boxes you'll be receiving, but you can rest assured knowing that they are always each going to be incredible in their own ways.

Wondering what happens if you really, really, really want one of the monthly collections in particular, but you receive the other? Got FOMO on your brain? We feel you.

No worries! At the end of the month, if we have any boxes remaining, we'll offer them to members only at a special price in our exclusive monthly Add-On Shop. This way, you won't miss out.
I received a product information card. The October collections were called The Magnolia Collection OR the Iris Collection. I received The Iris Collection. It is important to know that when you sign up, your first box will be a Kinder Favorites box.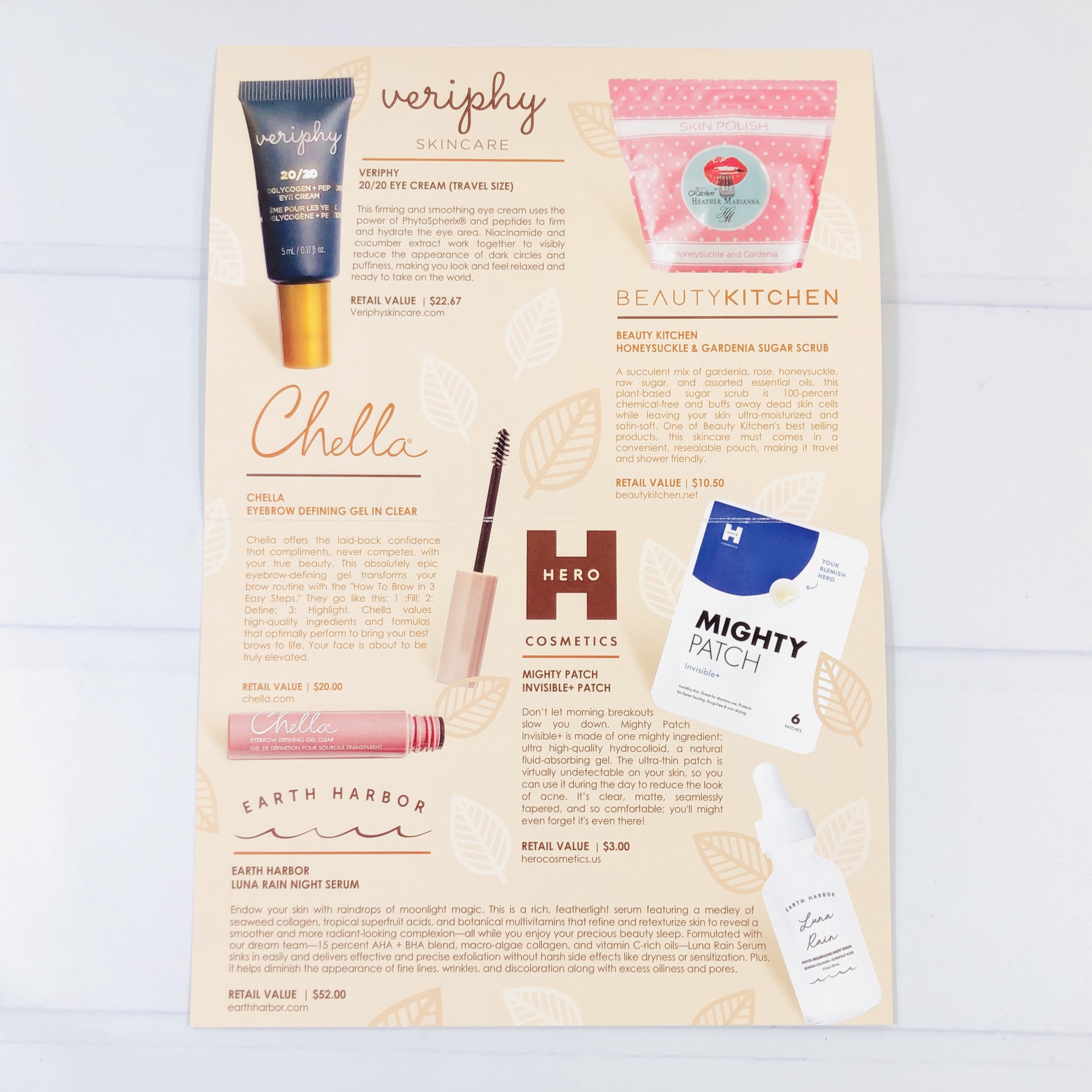 The inside of the card listed each product and their MSRPs. Websites were also listed in case you want to order more products.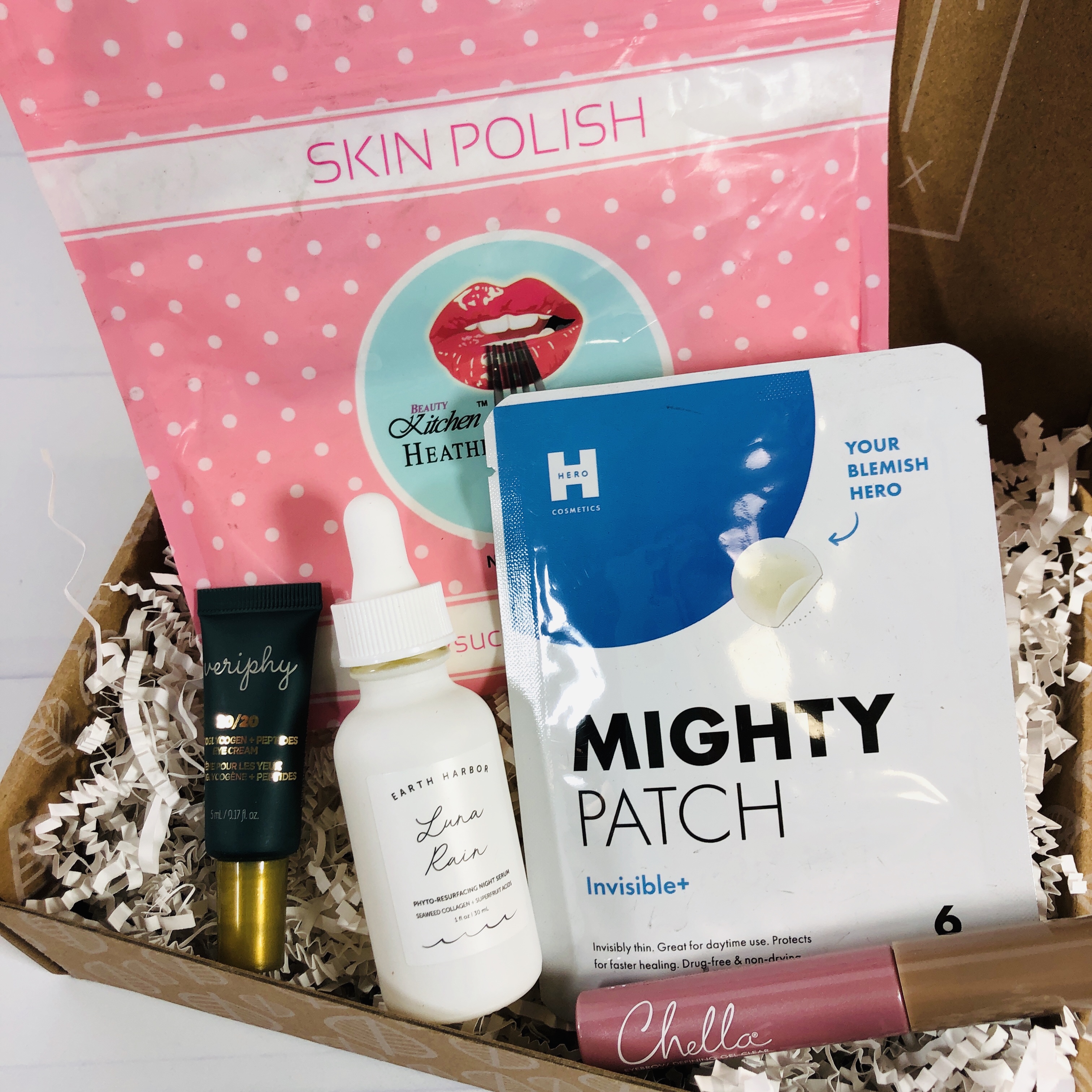 My items were tucked into paper squiggles to stay safe on their journey.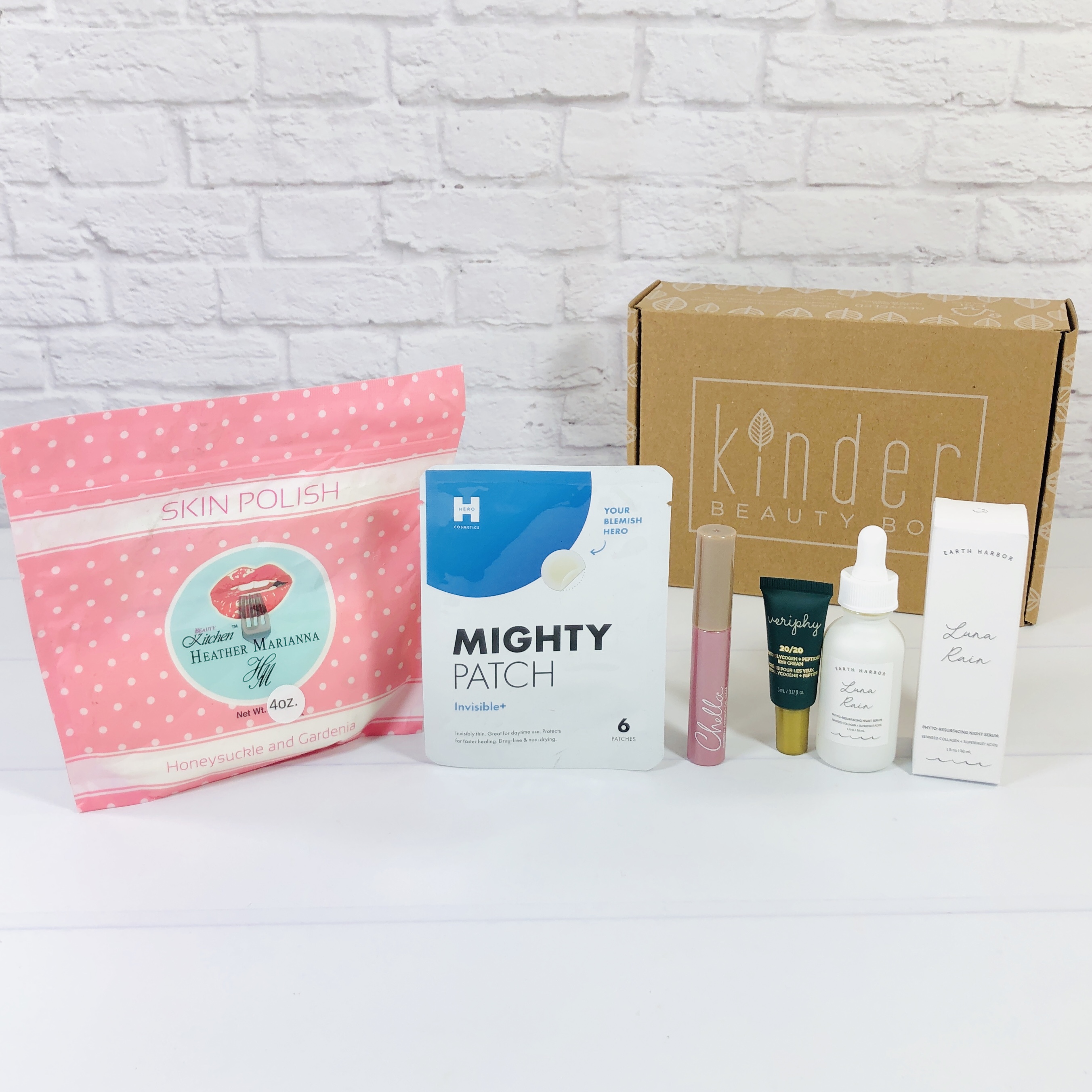 Everything in my October Iris Collection!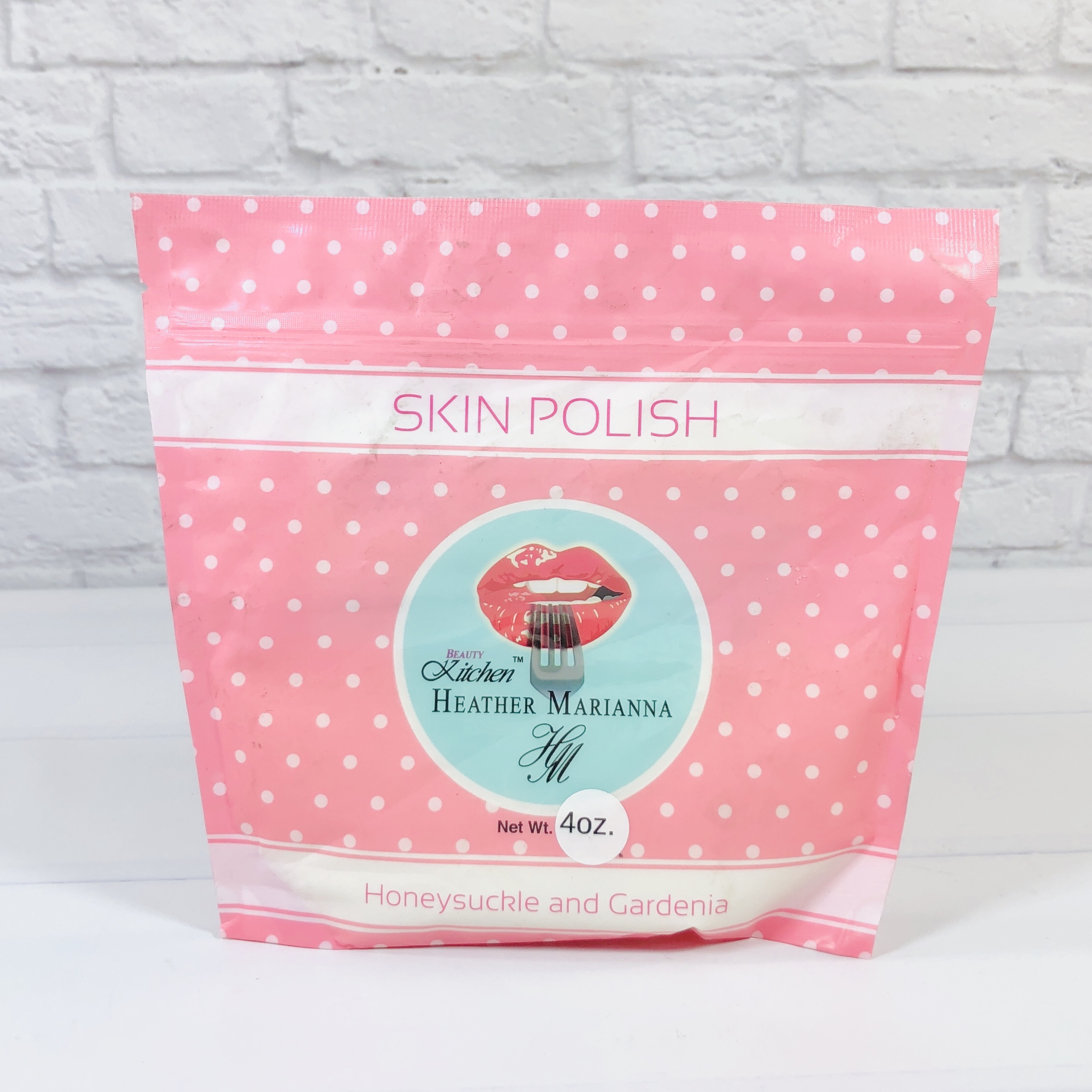 Beauty Kitchen: Honeysuckle & Gardenia Sugar Scrub ($10.50) I love a good body polish and this one gets points for not making a mess in my shower!
It has sugar, rice bran oil, and fragrance, which is a combo of honeysuckle and gardenia. I think it smells like jasmine and loved the floral scent. I scooped some up in my hands and spent a minute rubbing it on my arms, then did the same with my legs. It rinsed off and didn't feel greasy, yet my skin was soft afterwards and didn't need a separate body lotion. I could still smell the scent over an hour later but only if I pressed my nose to my arm.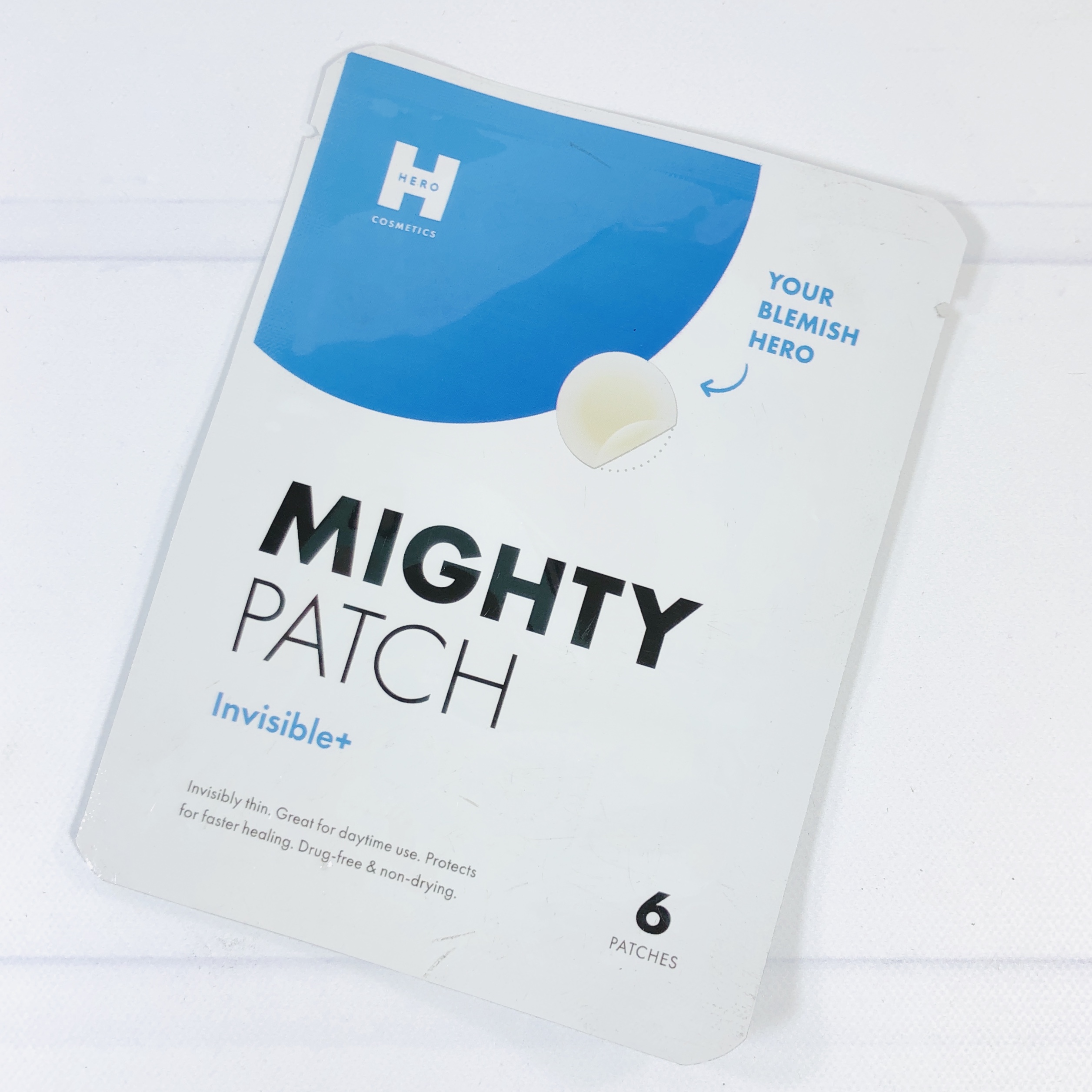 Hero Cosmetics: Mighty Patch Invisible+ ($3) My daughter was excited to see this in the box, and while she's tried the Original version, this is the first time we've received The Invisible+ product.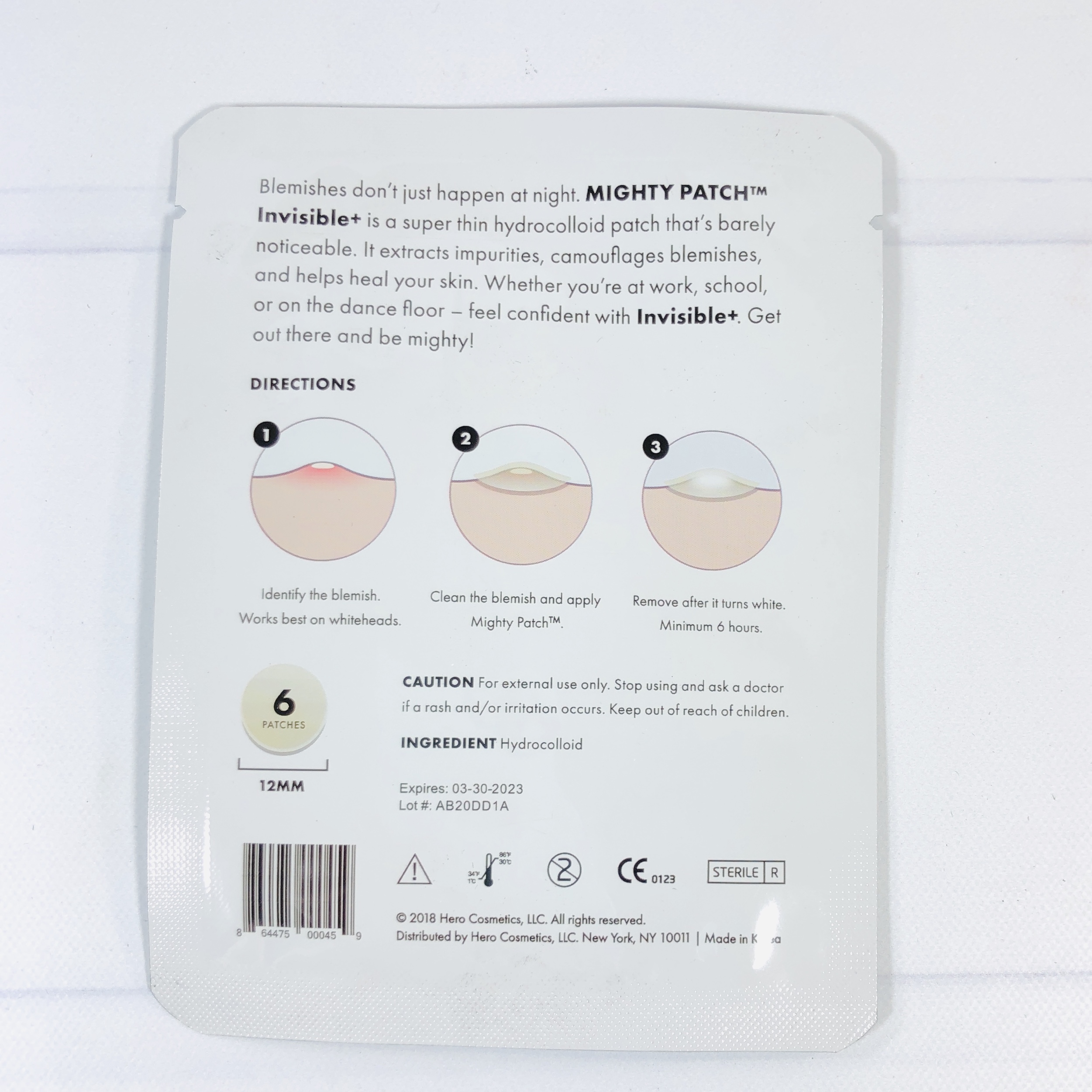 This is a tiny invisible (clear) patch that you stick on a whitehead and the pus is absorbed by the hydrocolloid in the patch. I've tried one myself and it seemed to work and my teenager is always happy to have these on hand.
Veriphy: 20/20 Eye Cream ($27.33) A moisturizing under eye cream is my kind of product. Glycerin, peptides, sodium hyaluronate, cucumber, and green tea are some of the ingredients that help brighten, nourish, firm, soothe, and de-puff this delicate area. It doesn't leave a greasy feeling behind and is absorbed immediately. I didn't detect any scent at all.
Chella: Eyebrow Defining Gel in Clear ($20) I am not one to darken my brows, it makes me look so severe, but that doesn't mean I don't want them to look groomed. Enter this clear game changer!
It has a mini wand head and I just used it to brush my brows backward and straight up, then I brushed them back into place and they looked better than before I used the gel. You can use it with brow pencil too if you like.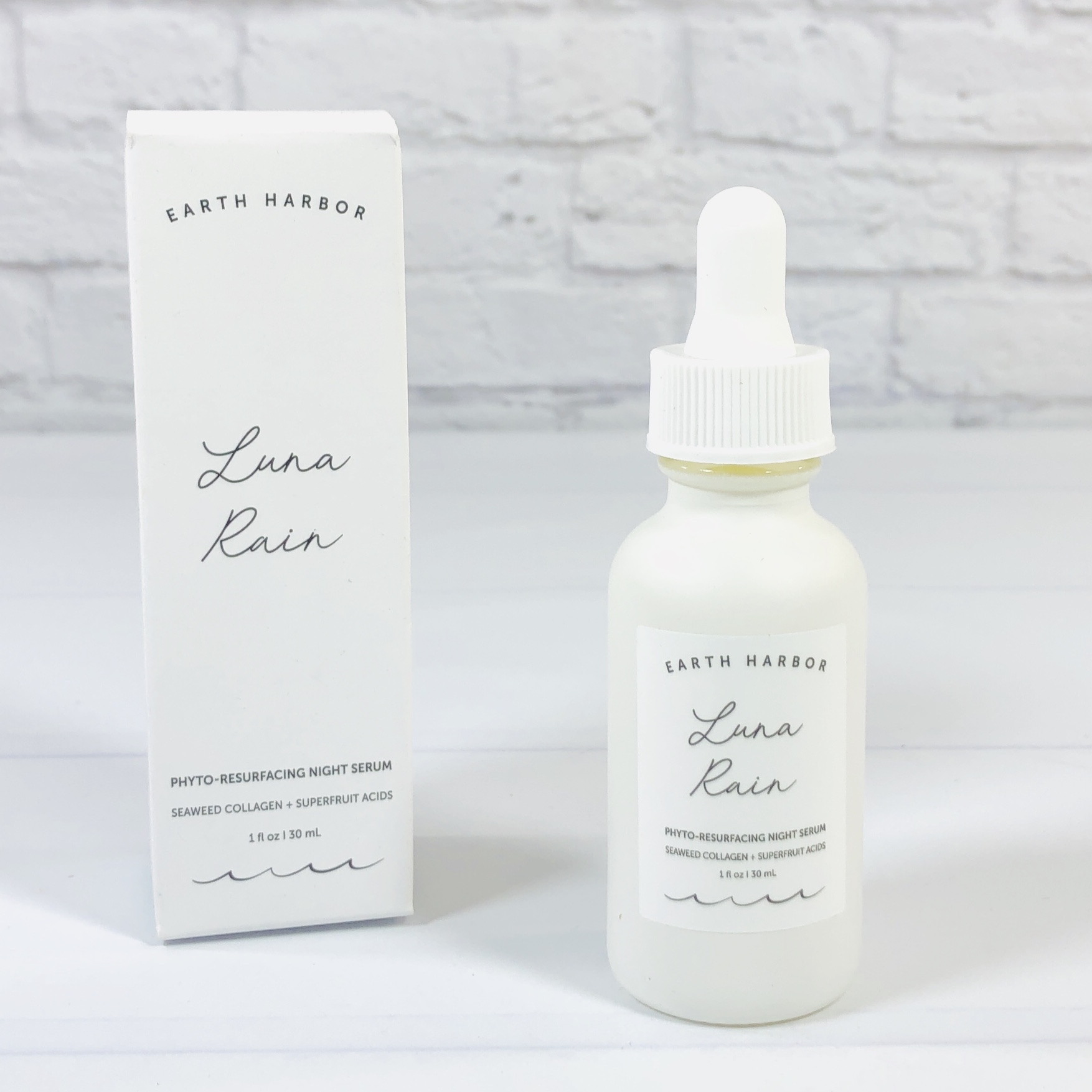 LUNA RAIN Phyto-Resurfacing Night Serum ($54) I am always delighted to receive Earth Harbor products in my beauty boxes! This product is in an opaque white glass bottle.
Ingredients include aloe, rosehip and other plant oils, white willow extract, and other plant extracts that help foster exfoliation. It is meant to reduce dark spots, promote a brighter skin tone, promote anti-aging, and reduce oil.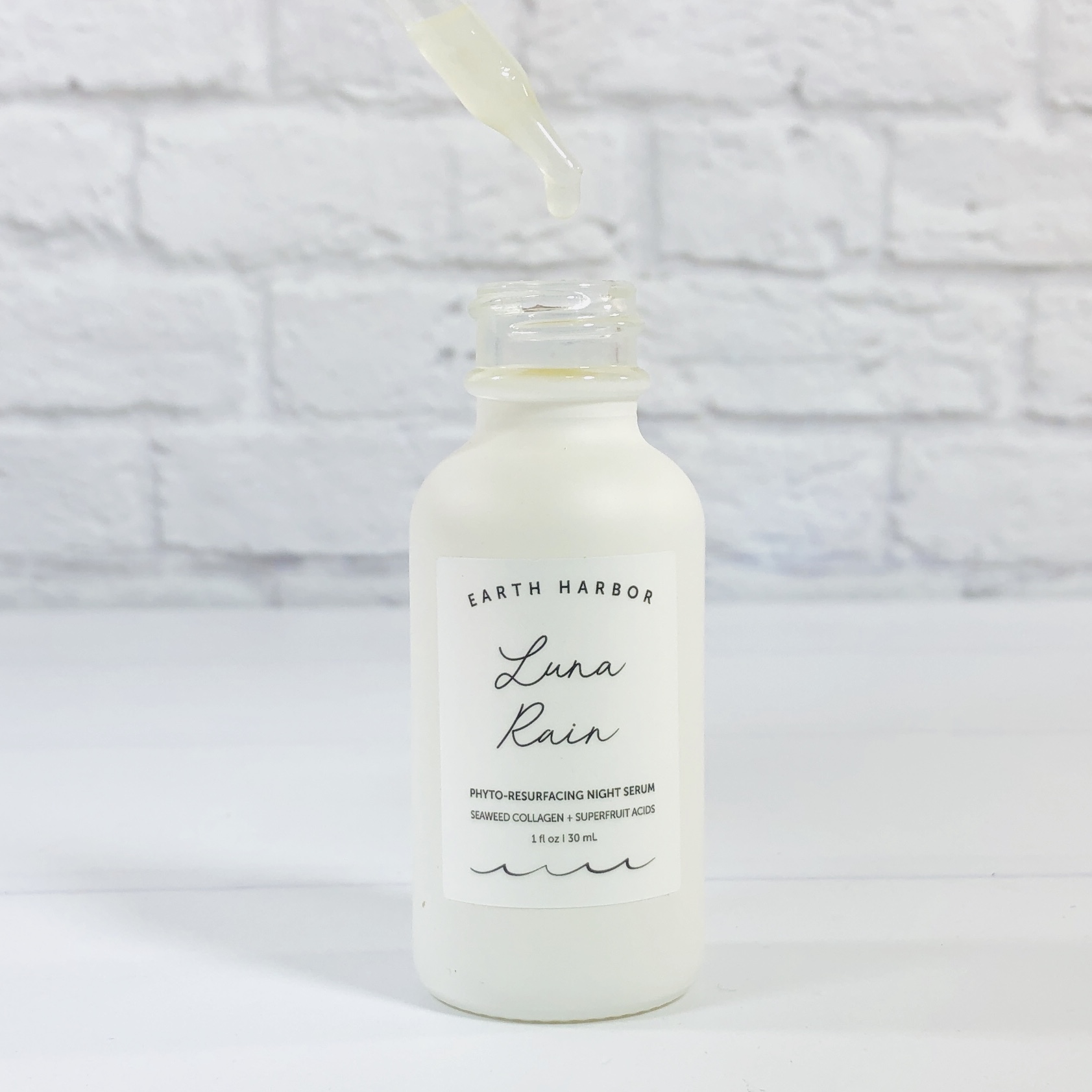 Some serums are really face oils but this one is not oily, it is lightweight and non-sticky. I didn't notice any tingling or irritation but make sure to use SPF because AHA's can make your skin more sensitive to the sun's burning rays.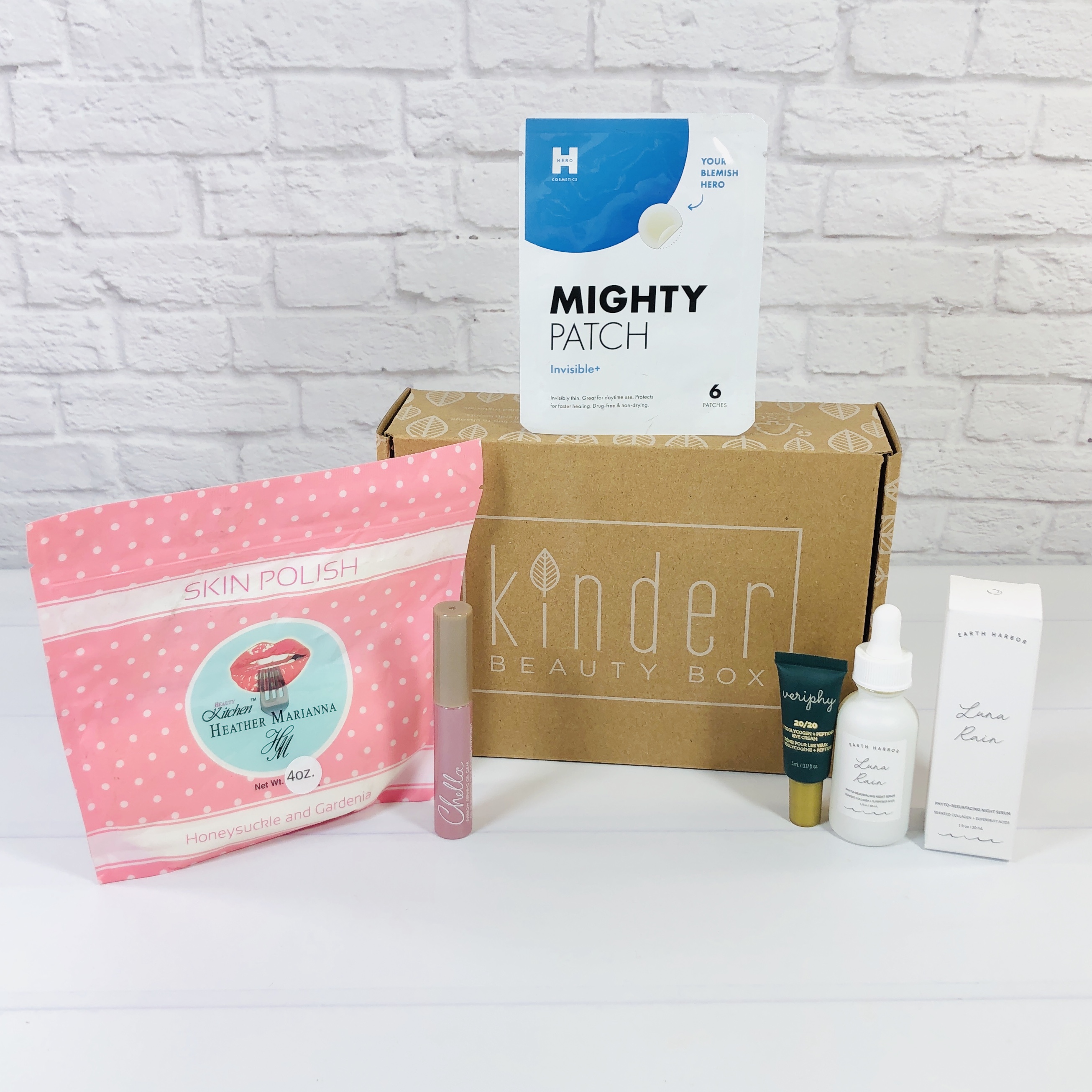 I was super impressed with my October Iris Collection Kinder Beauty Box! I will use every item except the acne patches, but my daughter was thrilled when I handed them over to her! The body scrub was one of my favorites, it wasn't heavy and yet it was effective. Ditto for the eye gel, I like this better than other eyebrow products for a more natural beauty look. The serum didn't irritate my skin and the eye cream is my new BFF. The value for the Iris Collection was around $114.83!
What do you think of Kinder Beauty Box?