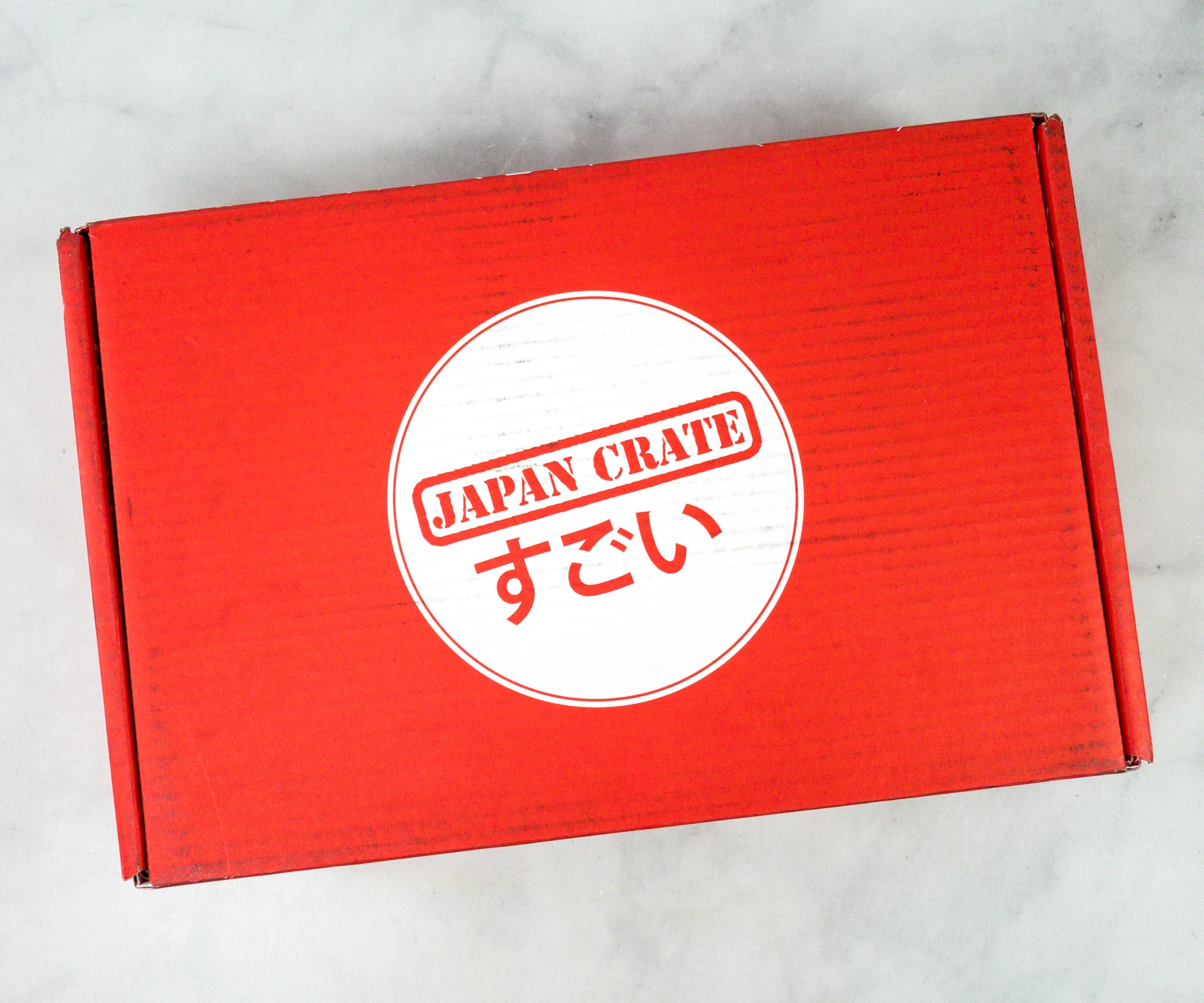 Japan Crate is a monthly subscription box that helps you "experience the excitement of Japan every month through fun candy & snacks." They have three subscription levels that start at $12 a month and offer 1, 3, 6, or 12-month plans that auto-renew at the end of the term. Japan Crate aims to send candy that is fun and exclusively available in Japan.
DEAL: Save $3 on your first regular or premium crate with coupon code HELLO.
This is a review of the Premium box!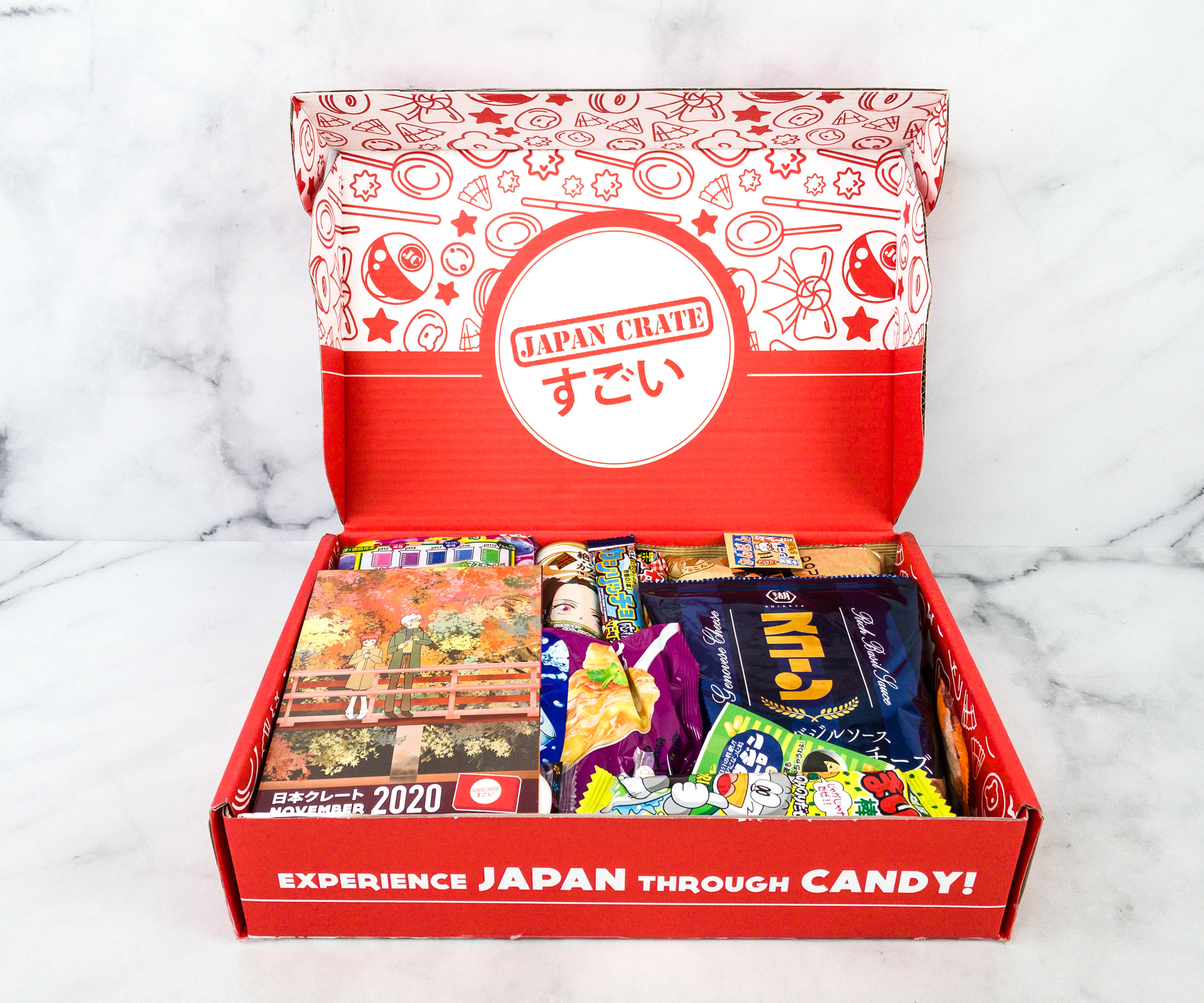 This month's box has cute doodles inside!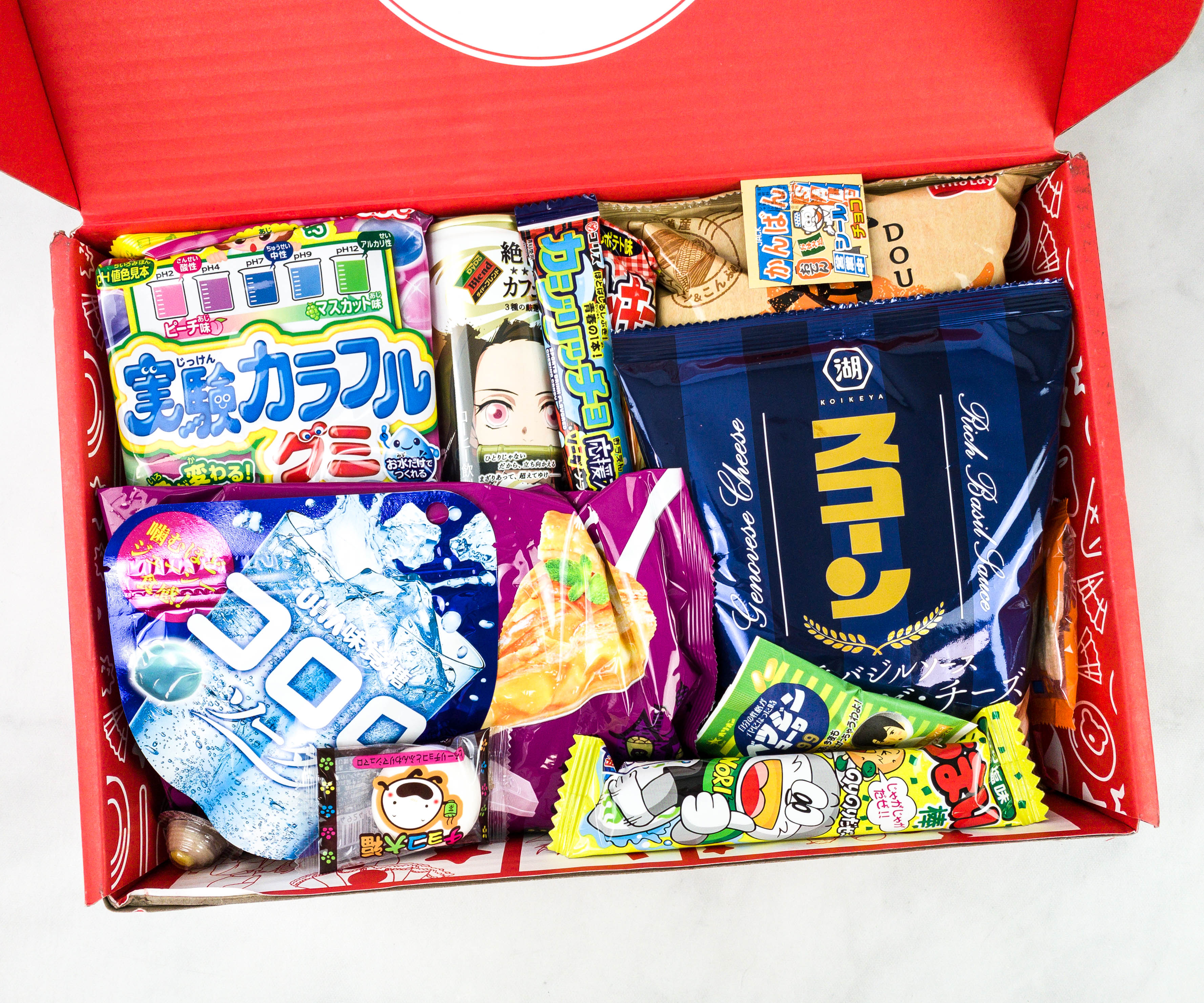 As always, there are LOTS of snacks in this box!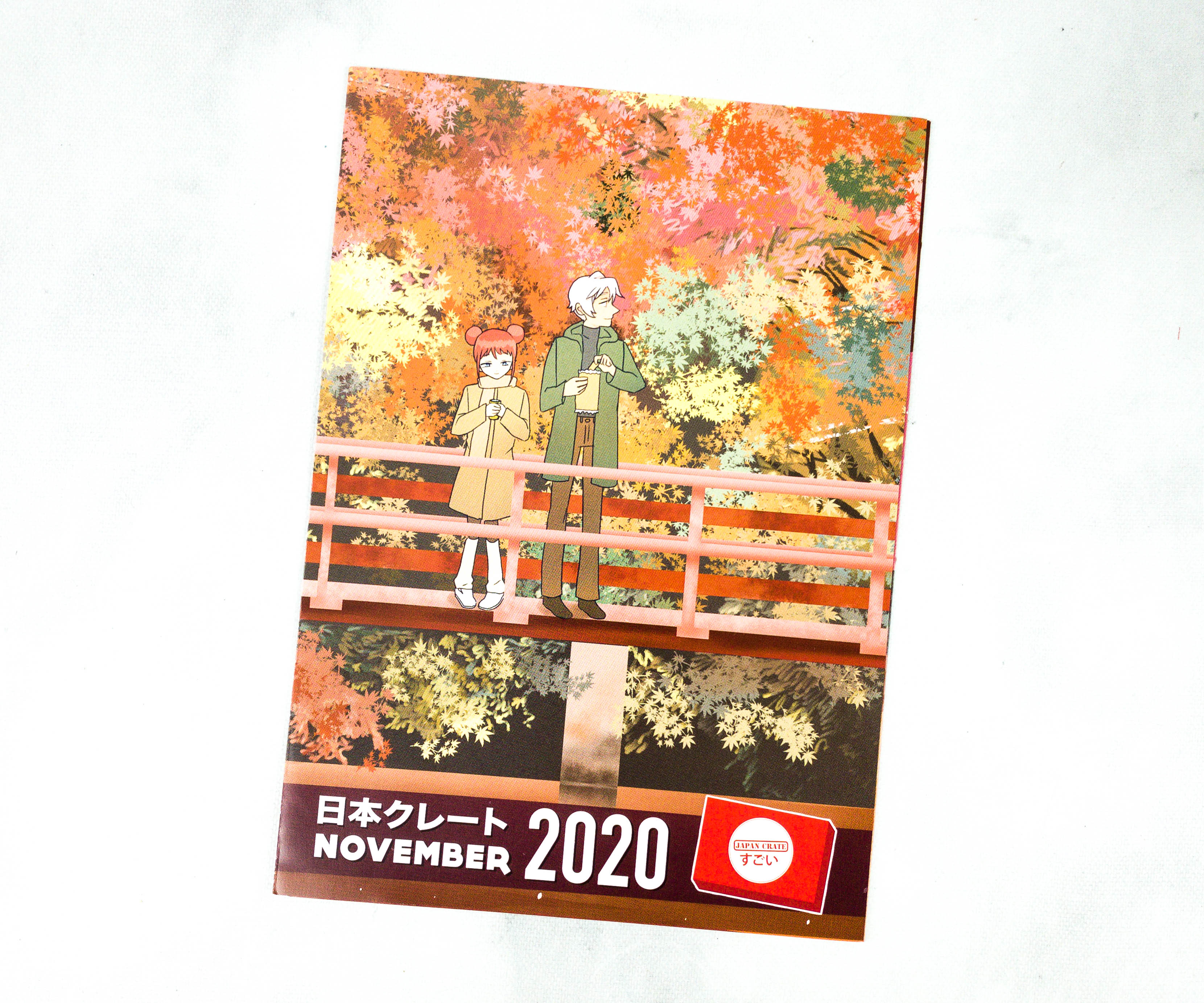 The box also includes an information booklet!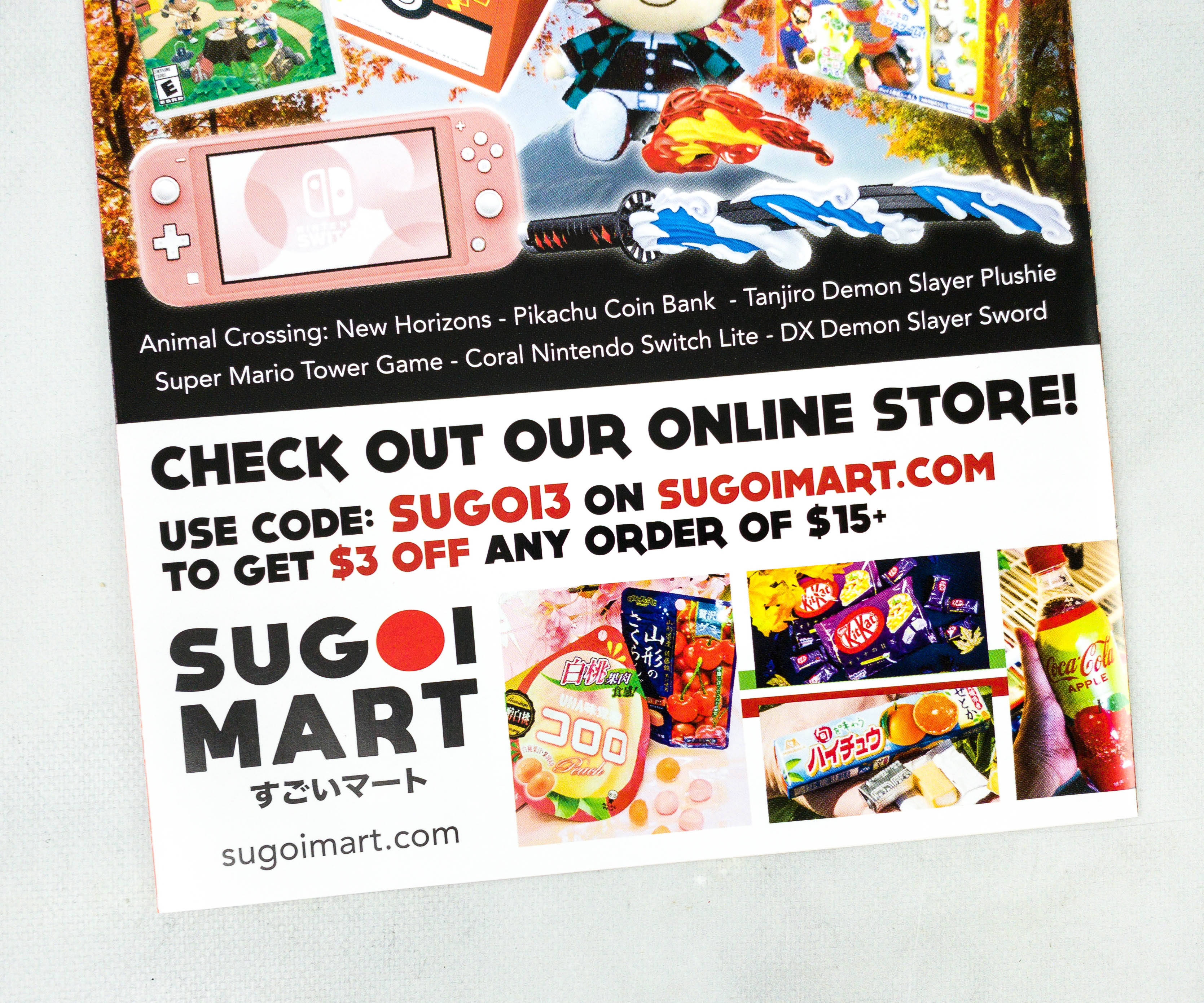 Featured on this part of the booklet is Sugoi Mart. They gave us a $3 off coupon code which we can use on orders $15 and up!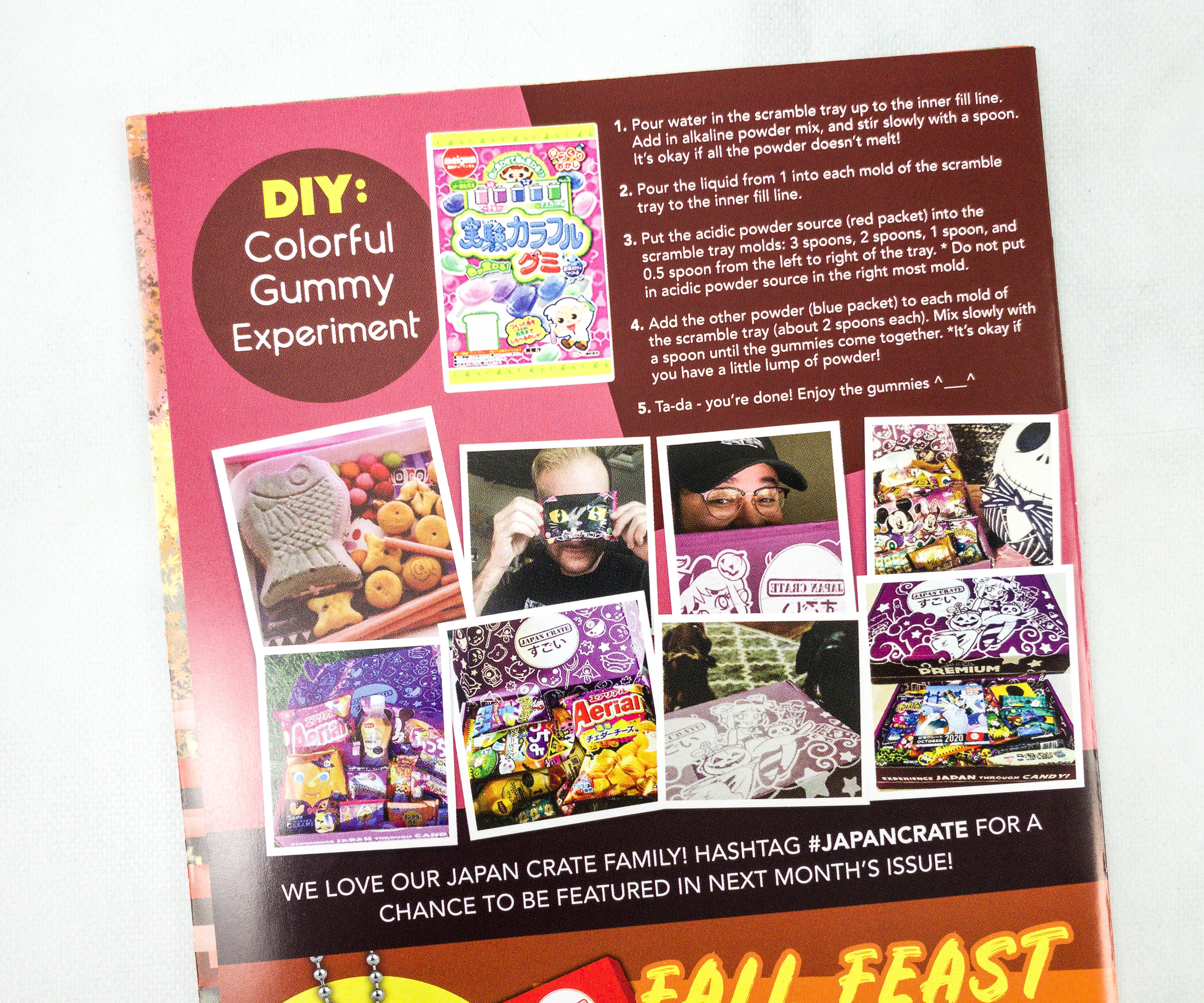 The booklet also features selfies of subscribers with their Japan Crate Box.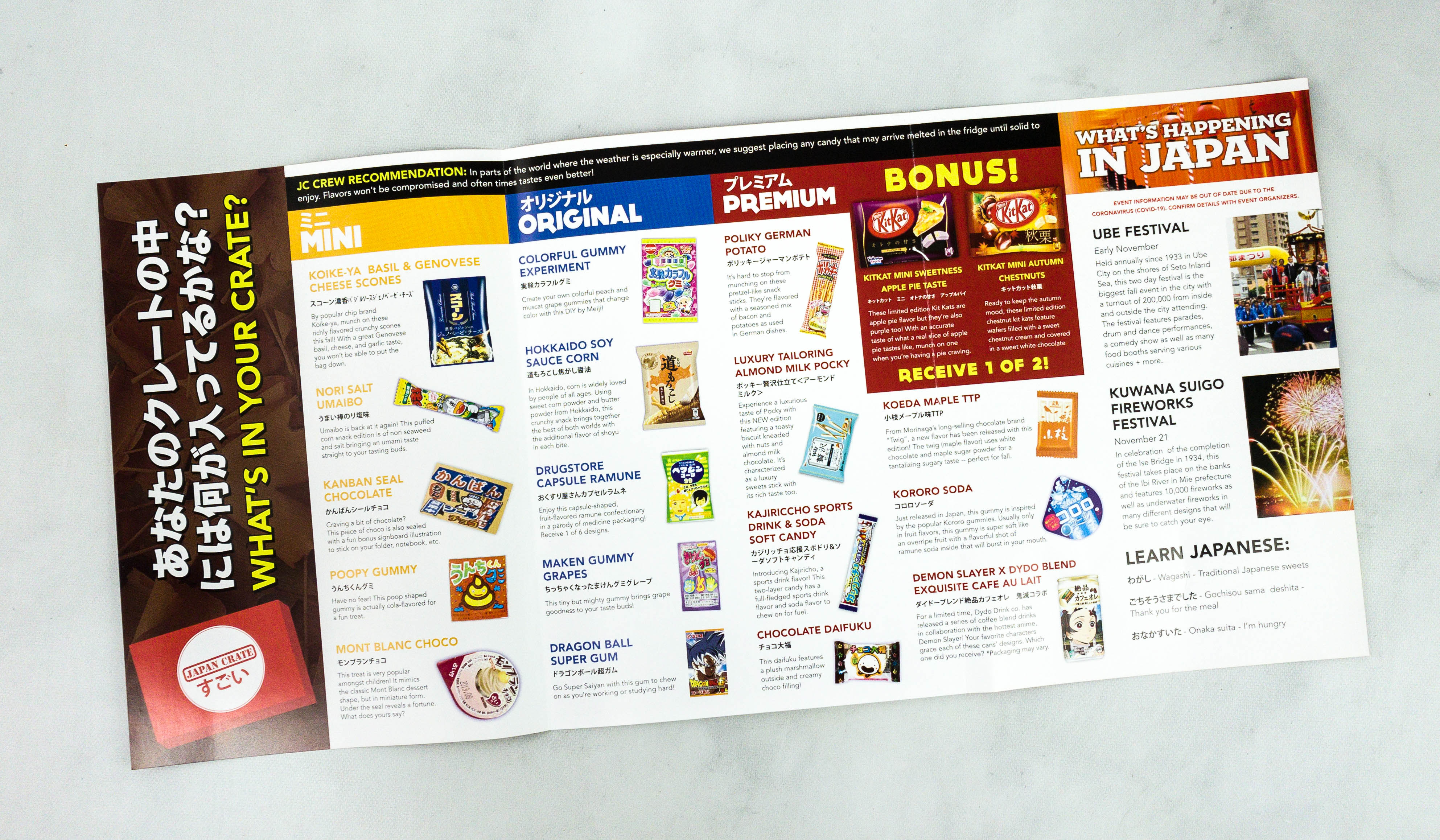 Inside the booklet is a chart of contents that lists all the snacks from three different box sizes. There are 3 different subscription levels available: The Mini includes 5 items, the Original includes those items PLUS another 5 items, and the Premium includes those 10 items PLUS another 5 items.
This month, subscribers will get 1 out of 2 bonus items: KitKat Mini Sweetness Apple Pie Taste or KitKat Mini Autumn Chestnuts. There are also info about festivals held in Japan during November and some Japanese vocabulary words.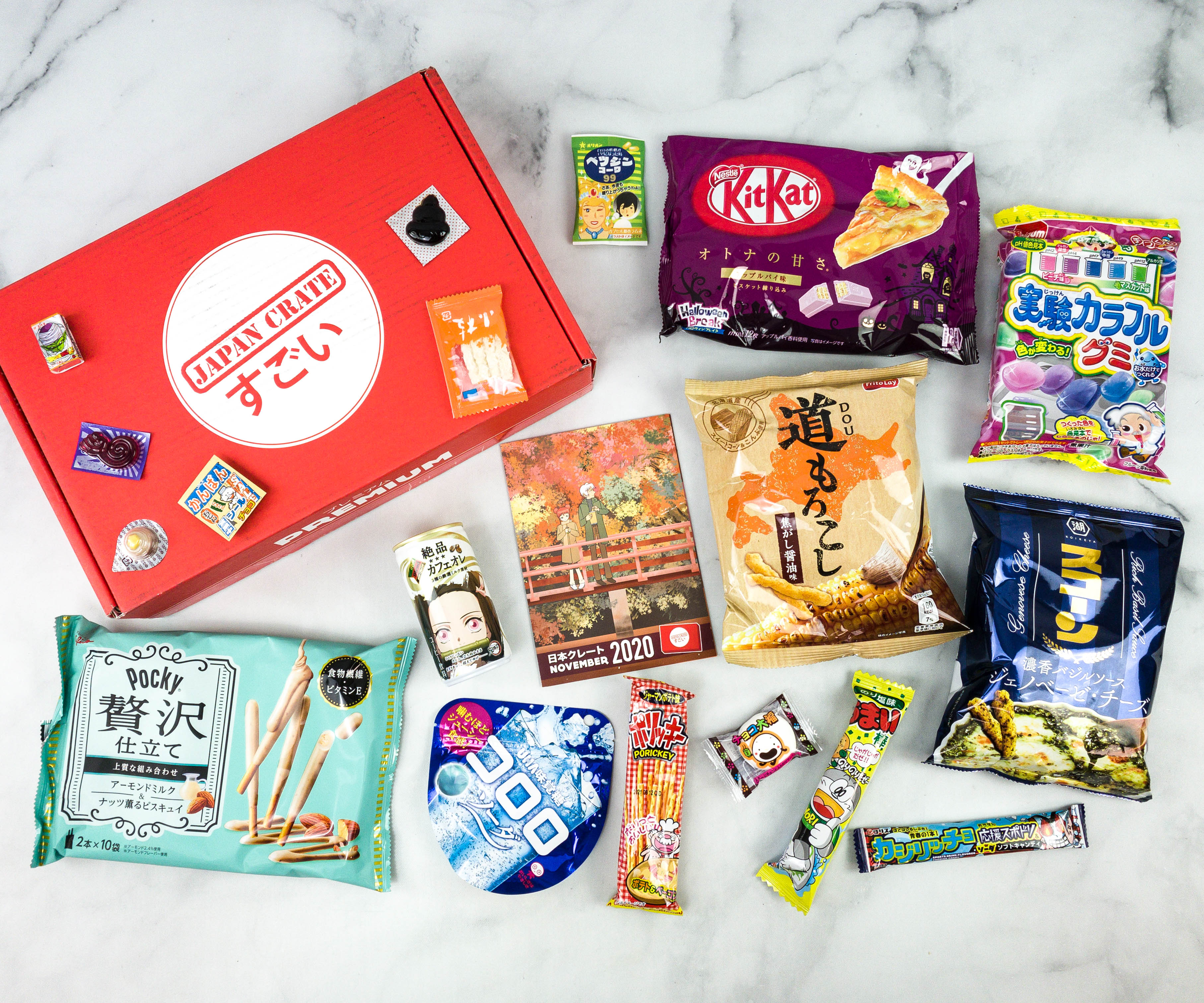 Everything in my November 2020 box!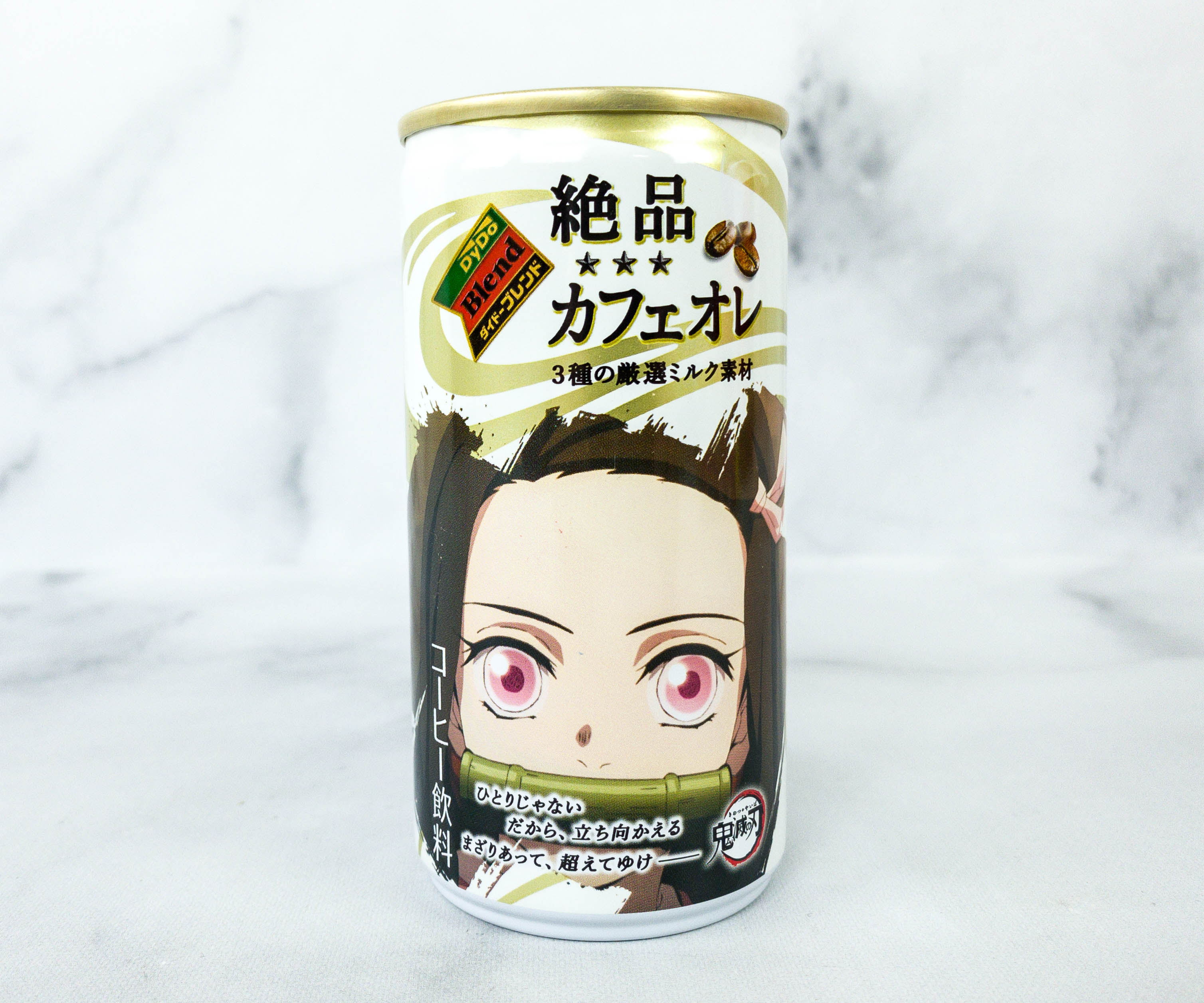 Demon Slayer X Dydo Blend Exquisite Cafe Au Lait. Dydo Drink Co. released limited-edition coffee drinks with Demon Slayer prints on the can. Subscribers will get 1 can featuring 1 character and mine is Nezuko! I'm not a fan of coffee, but my husband says this one tastes good. It wasn't too strong either.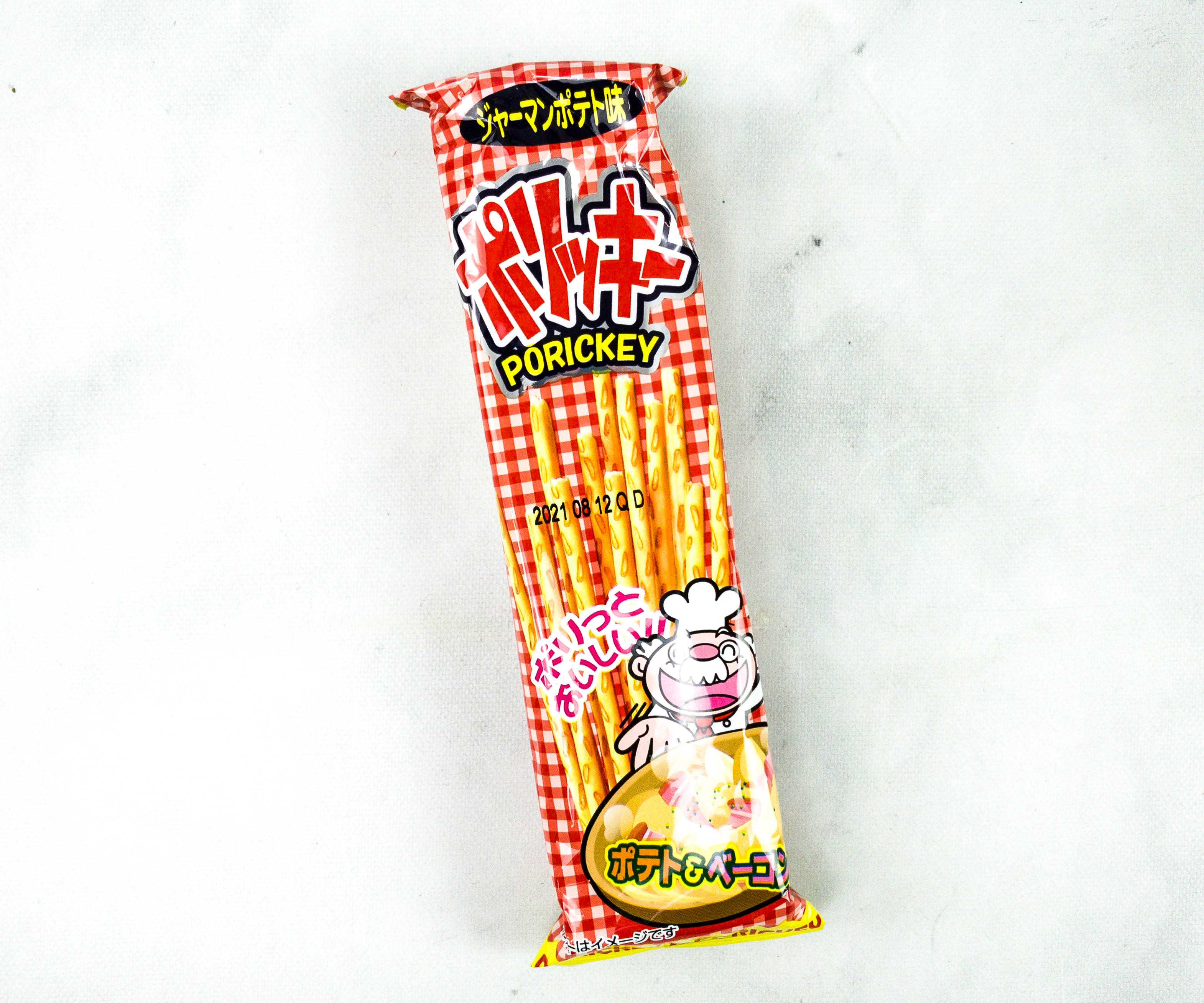 Poliky German Potato. These crunchy pretzel-like sticks are a perfect snack at any time of the day! Each piece has a rich flavor of bacon and potatoes that satisfies the taste buds.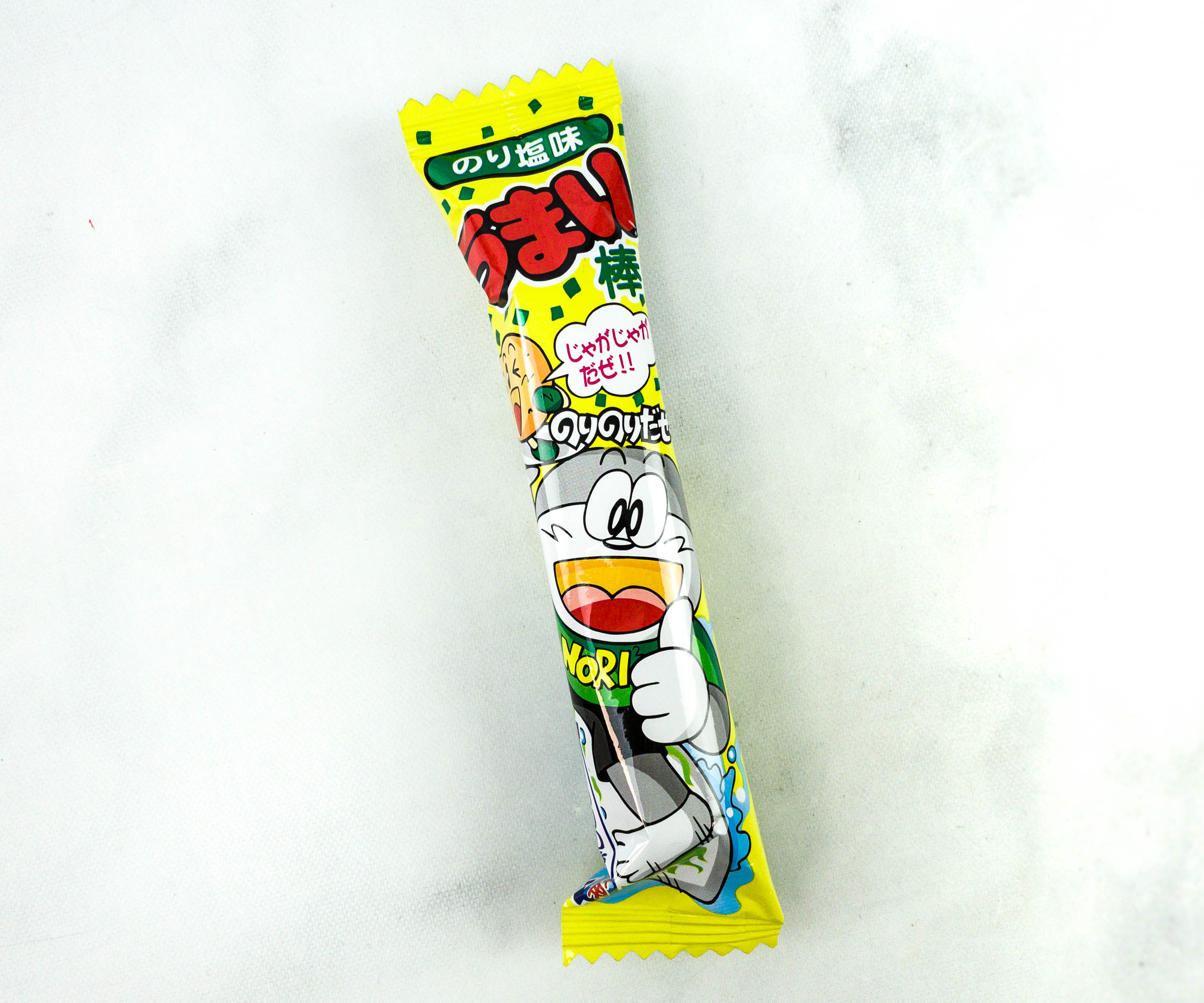 Nori Salt Umaibo. This month's famous puffed corn snack from Japan comes in nori seaweed and salt flavor. As usual, the log-shaped snack is crunchy and flavorful. Each bite boasts of a well-balanced umami taste!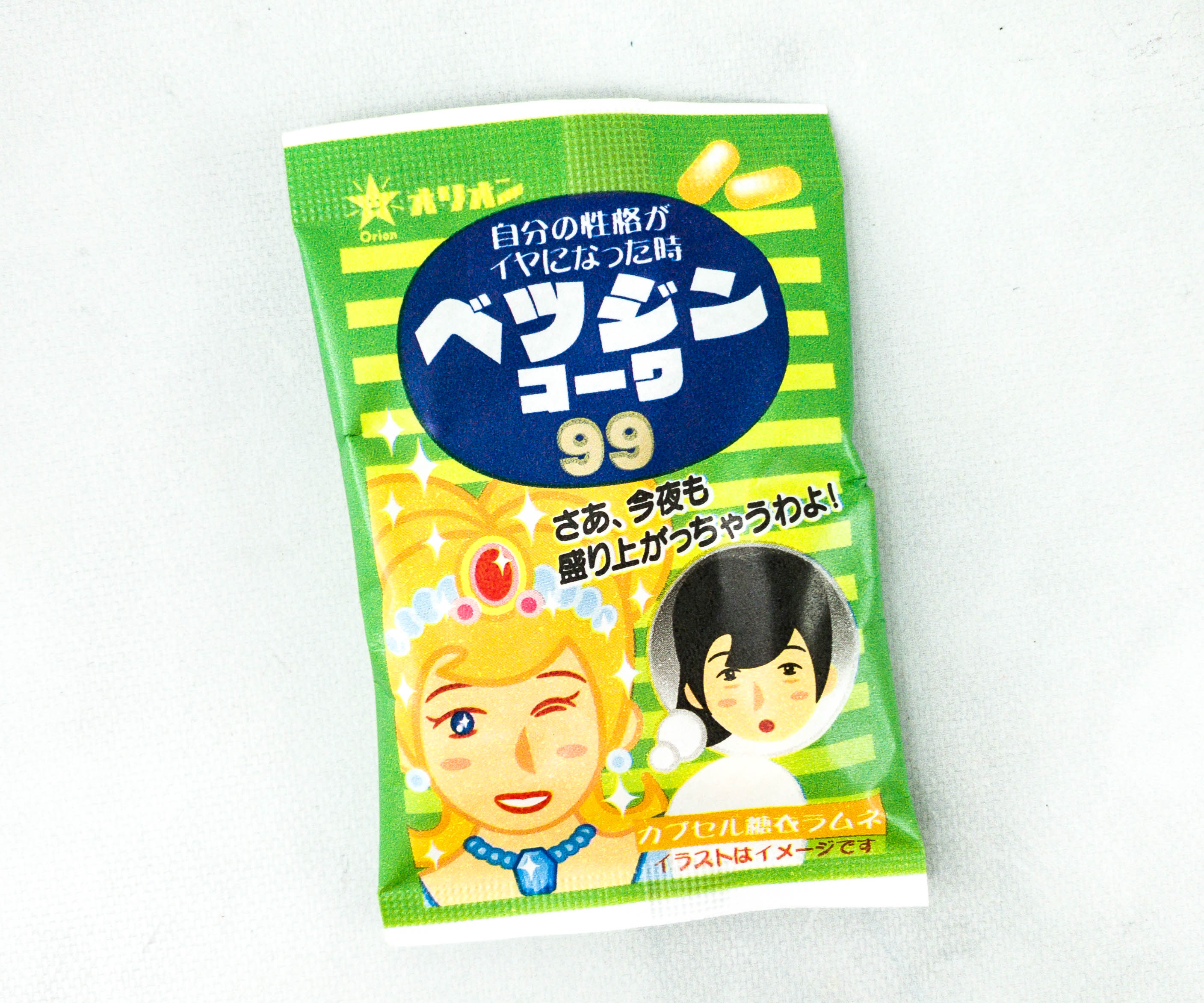 Drugstore Capsule Ramune. Don't be fooled by the medicine-inspired packaging, these ramune candies in capsule shape are fruity and tasty! Subscribers will receive 1 out of 6 designs and I have the green one.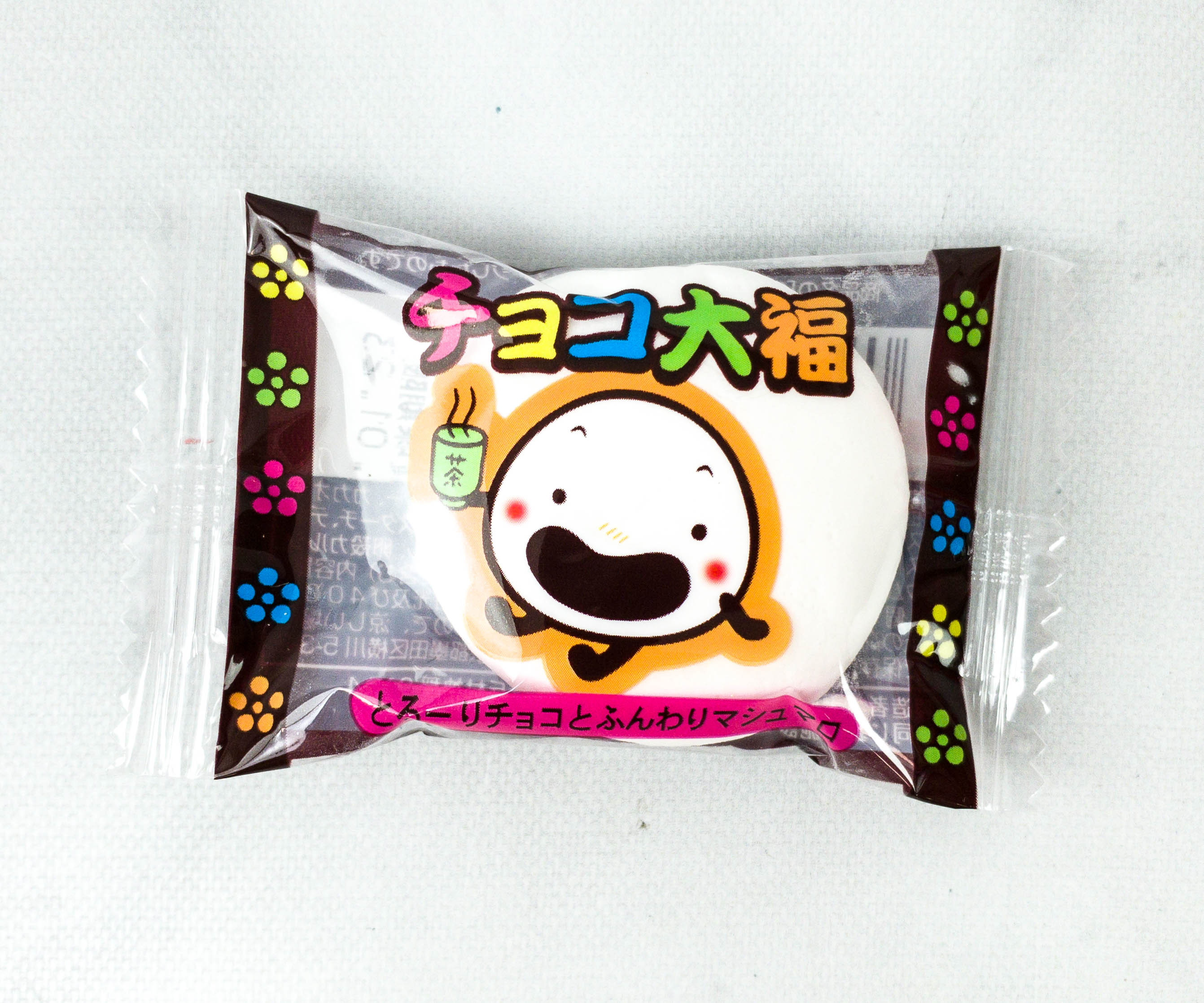 Chocolate Daifuku. Japan is known for its delicious mochi and we have one in this box! It's soft and fluffy, but what makes it special is its delicious chocolate filling. It's pretty sweet!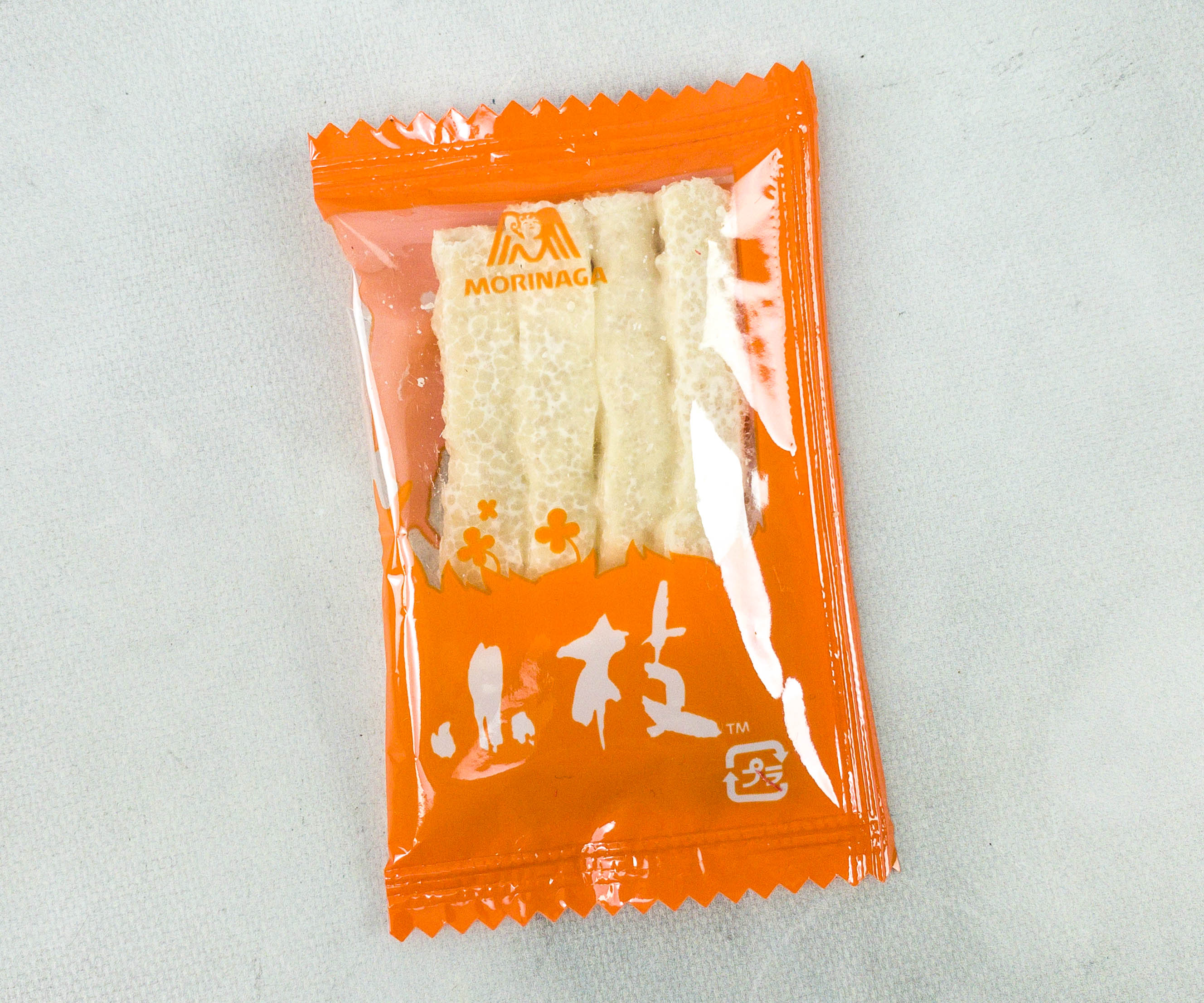 Koeda Maple TTP. This white chocolate with maple sugar is a new flavor from Morinaga's best-selling chocolate brand Twig. It's a sugar rush on every stick.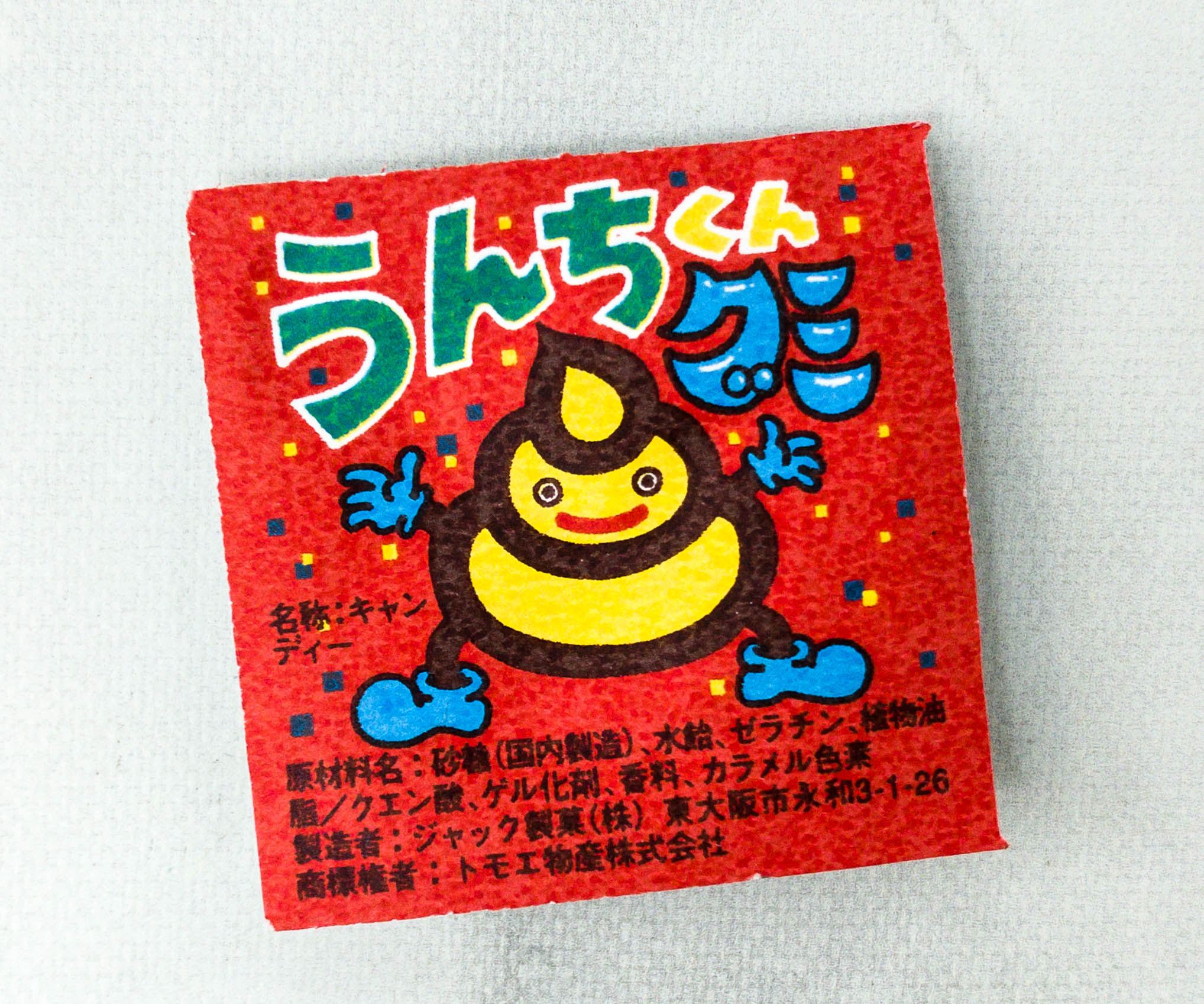 Poopy Gummy. This snack is a poop-shaped gummy candy in cola flavor. My kids had a good laugh before they enjoyed it!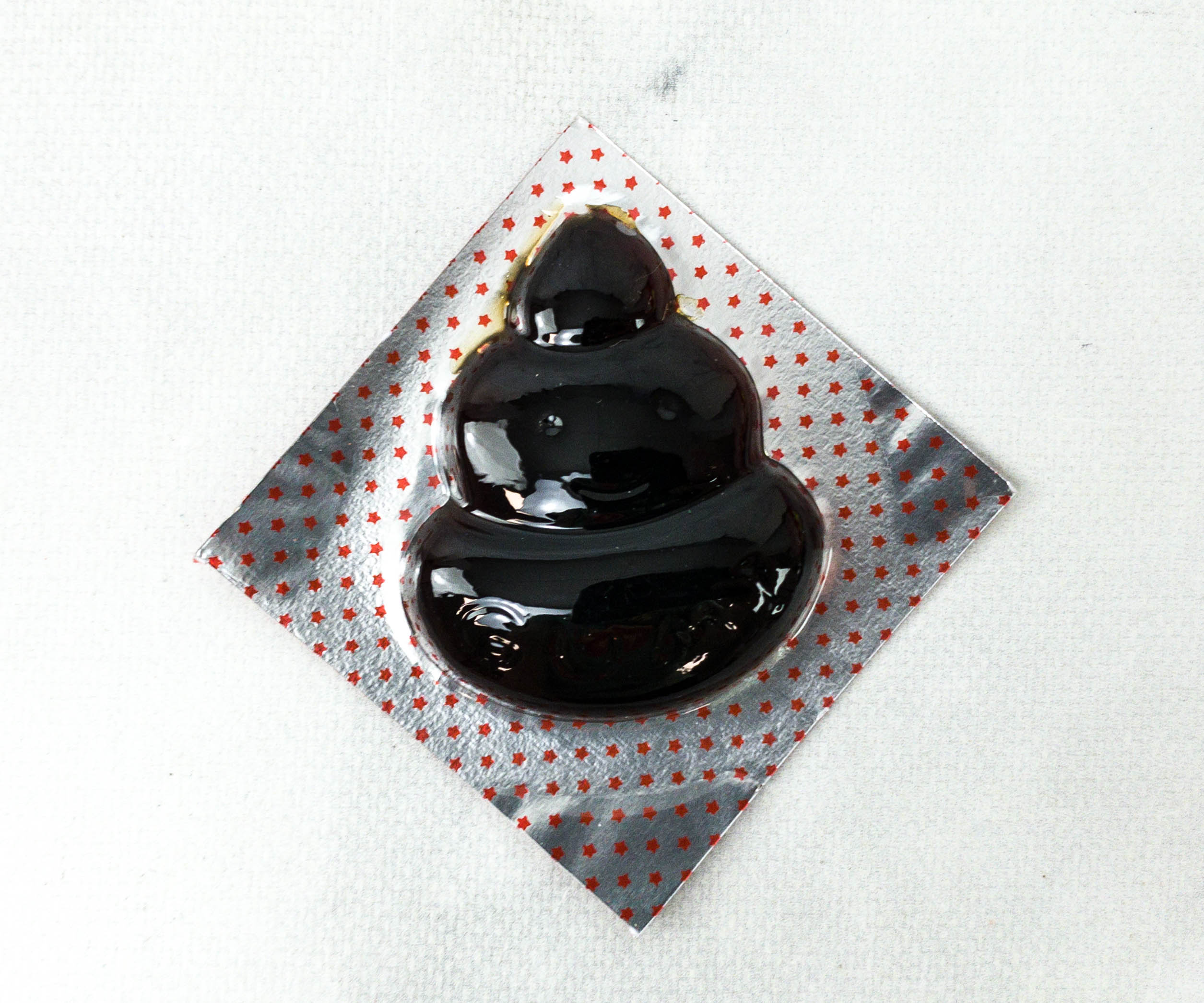 Don't be deceived by its looks, it has a refreshing cola taste and the texture is also good!
Kanban Seal Chocolate. Here's a chocolate treat that comes with a nice signboard sticker that you can put on your notebook or any surface you want to decorate!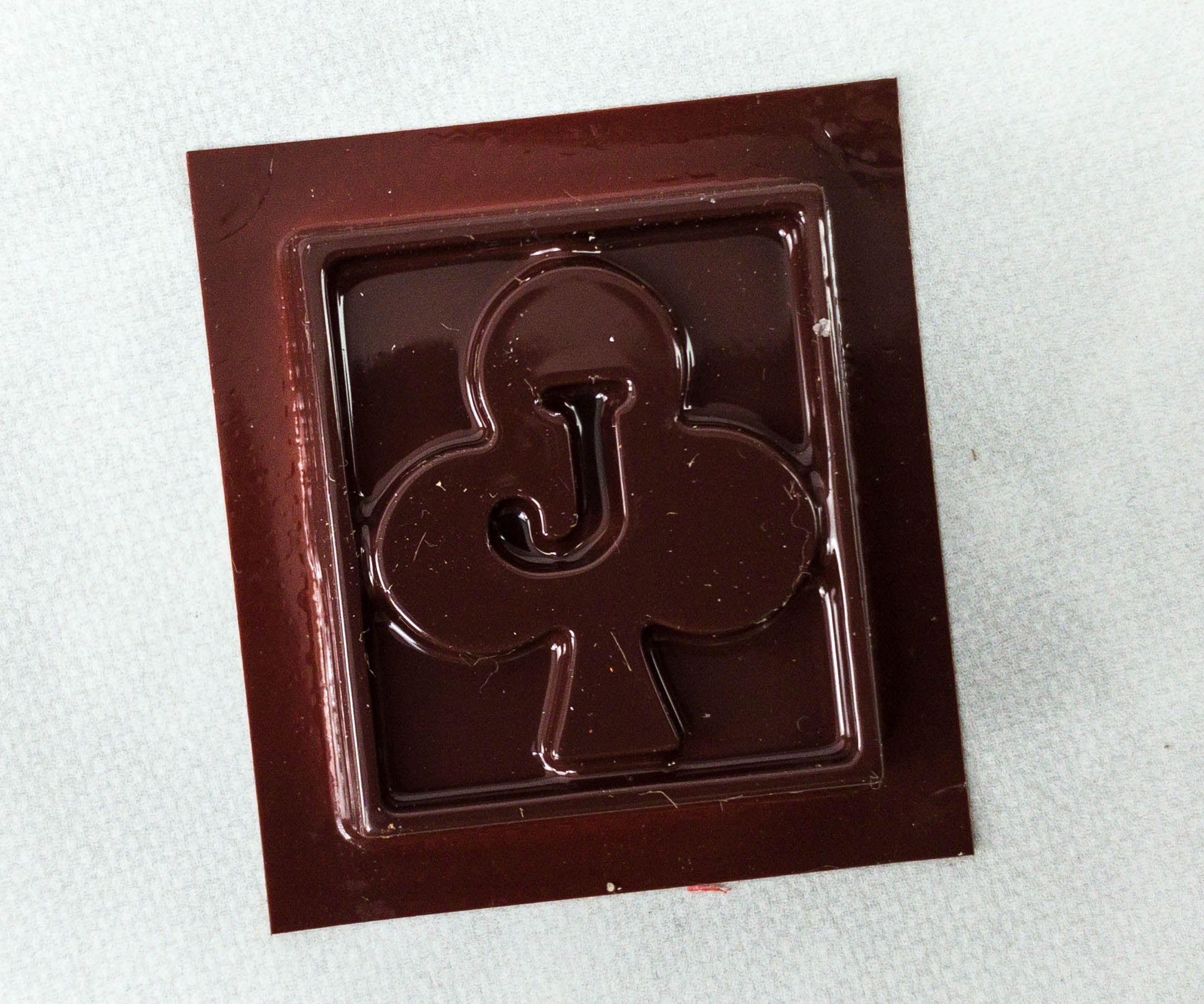 I loved the rich and milky chocolate. It would've been a great snack to share, too bad we only have one piece.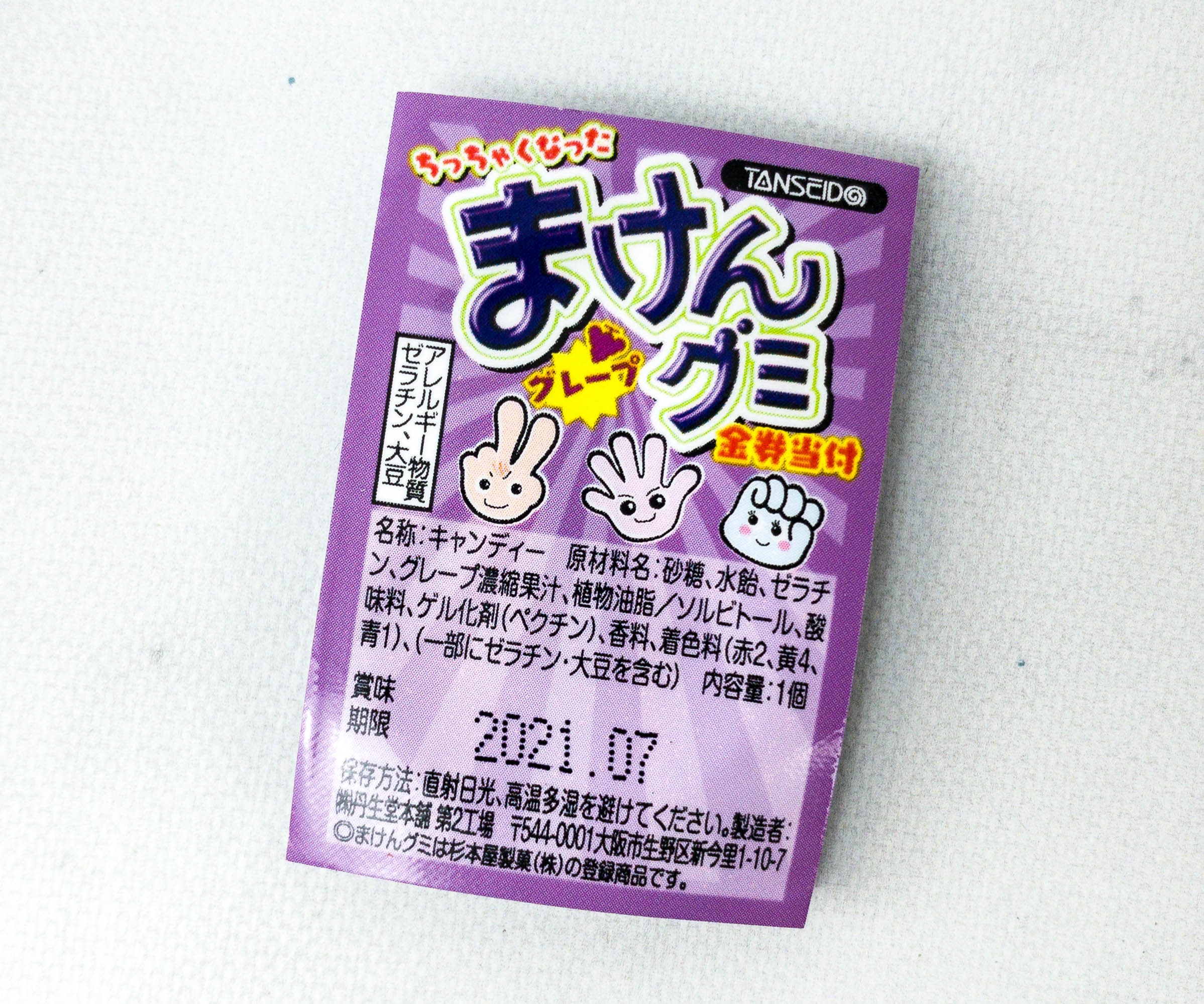 Maken Gummy Grapes. For grape lovers, here's a grape-flavored gummy in a pack!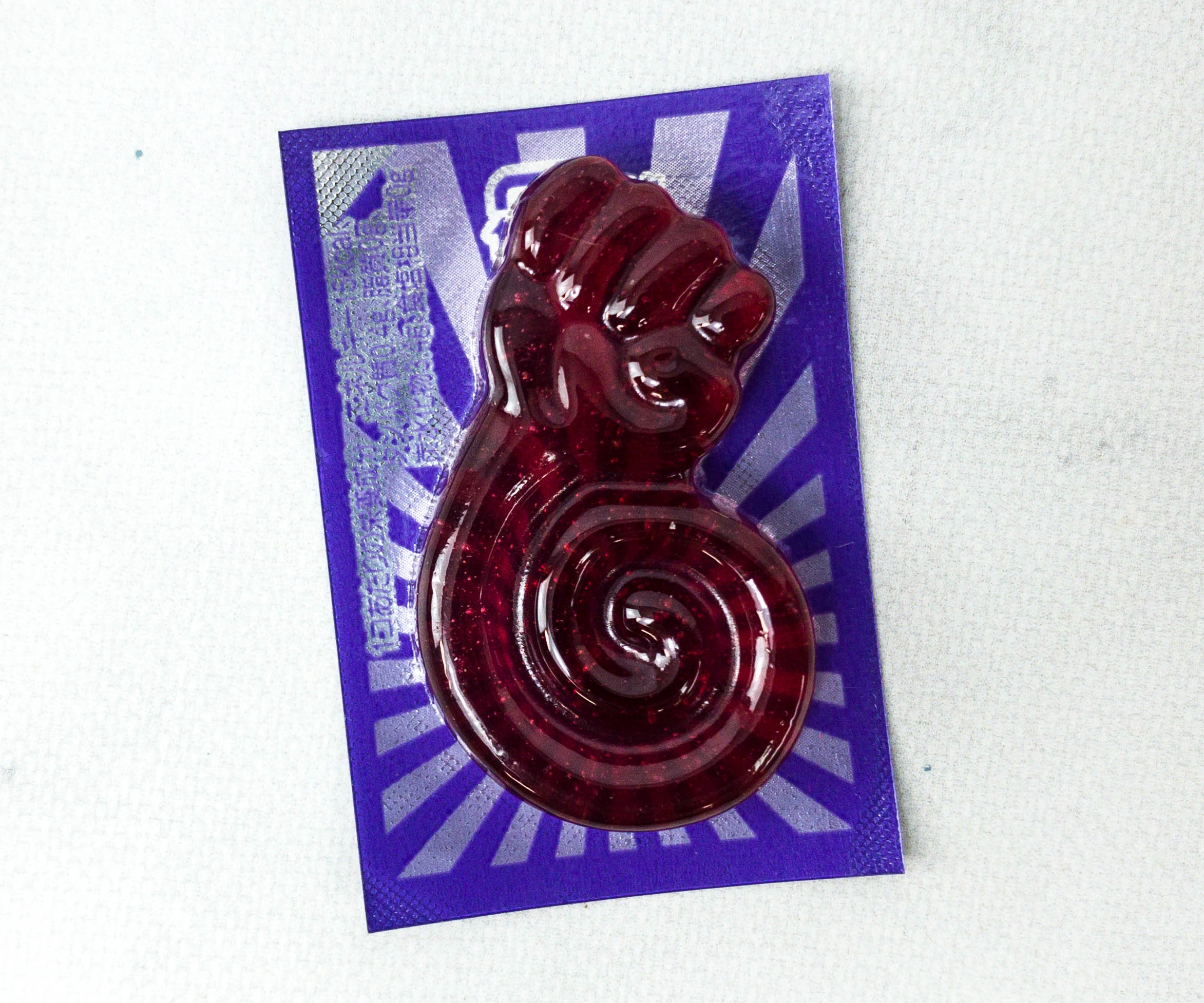 It's shaped like a fist and it definitely packs a punch.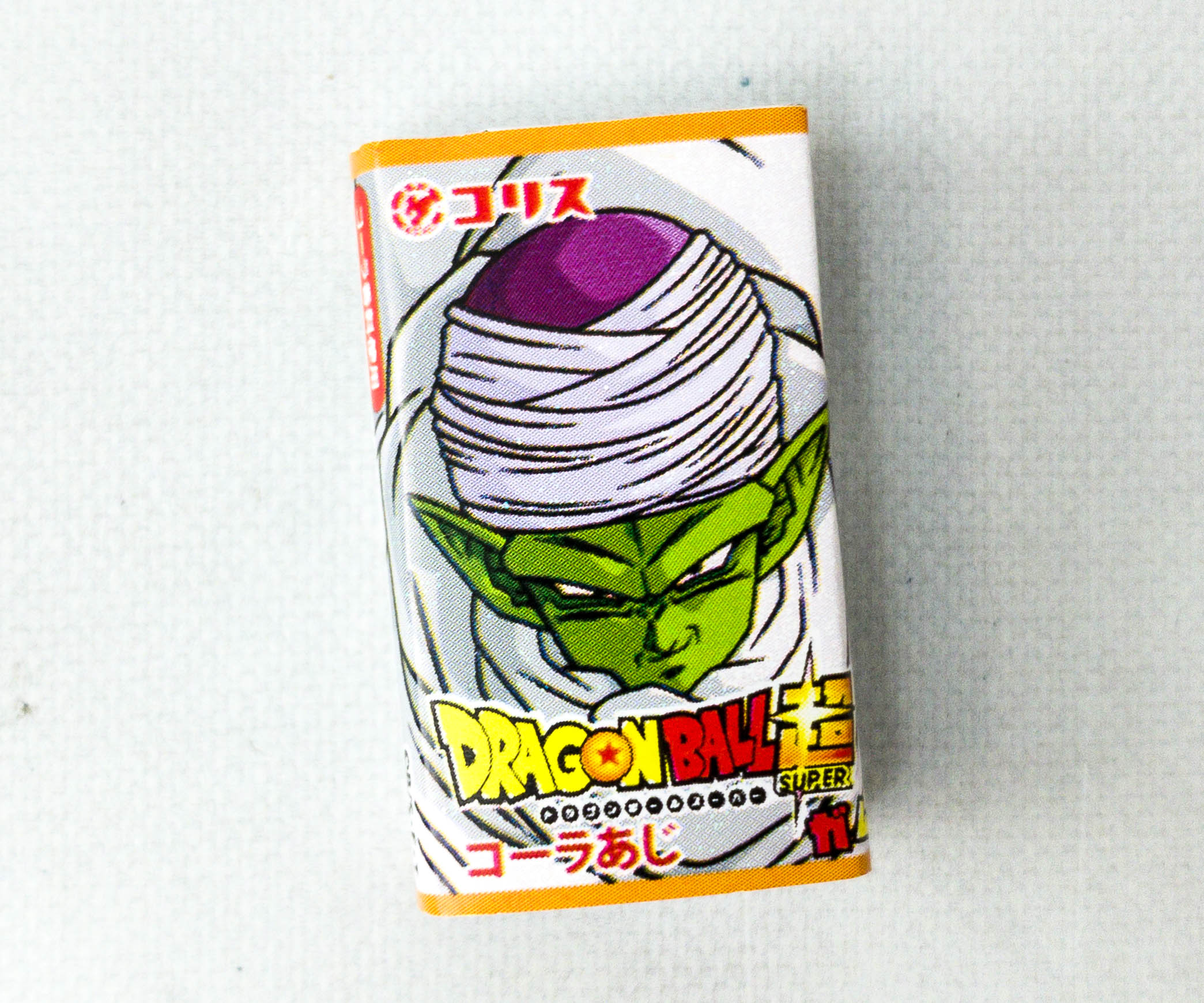 Dragon Ball Super Gum. I was expecting Gokou but Piccolo is the best alternative design. It's great to chew on this gum after a Super Saiyan activity. It provides a sweet taste with every chew.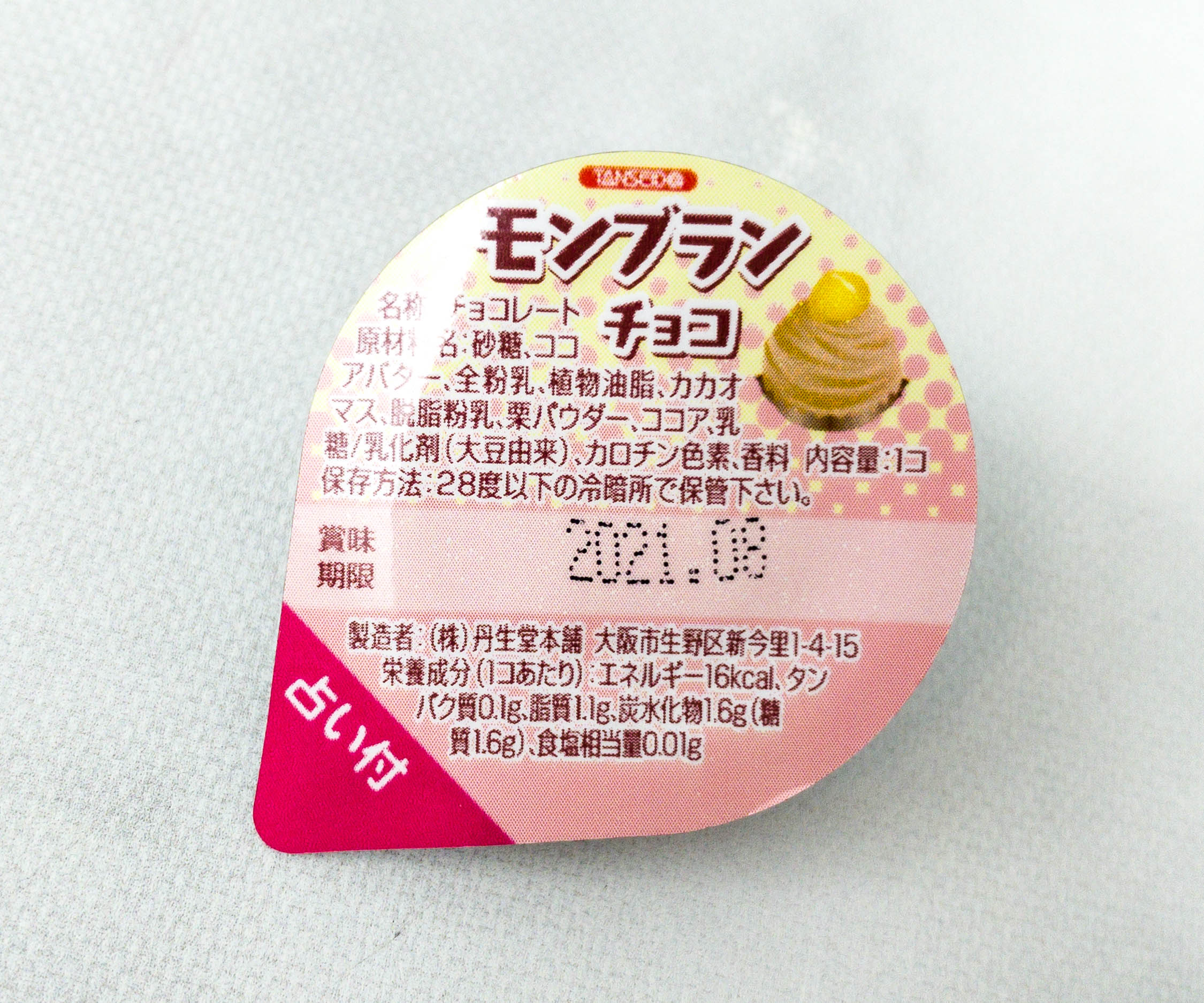 Mont Blanc Choco. Here's another chocolate treat! What makes it more exciting is that the other side of the seal reveals a fortune.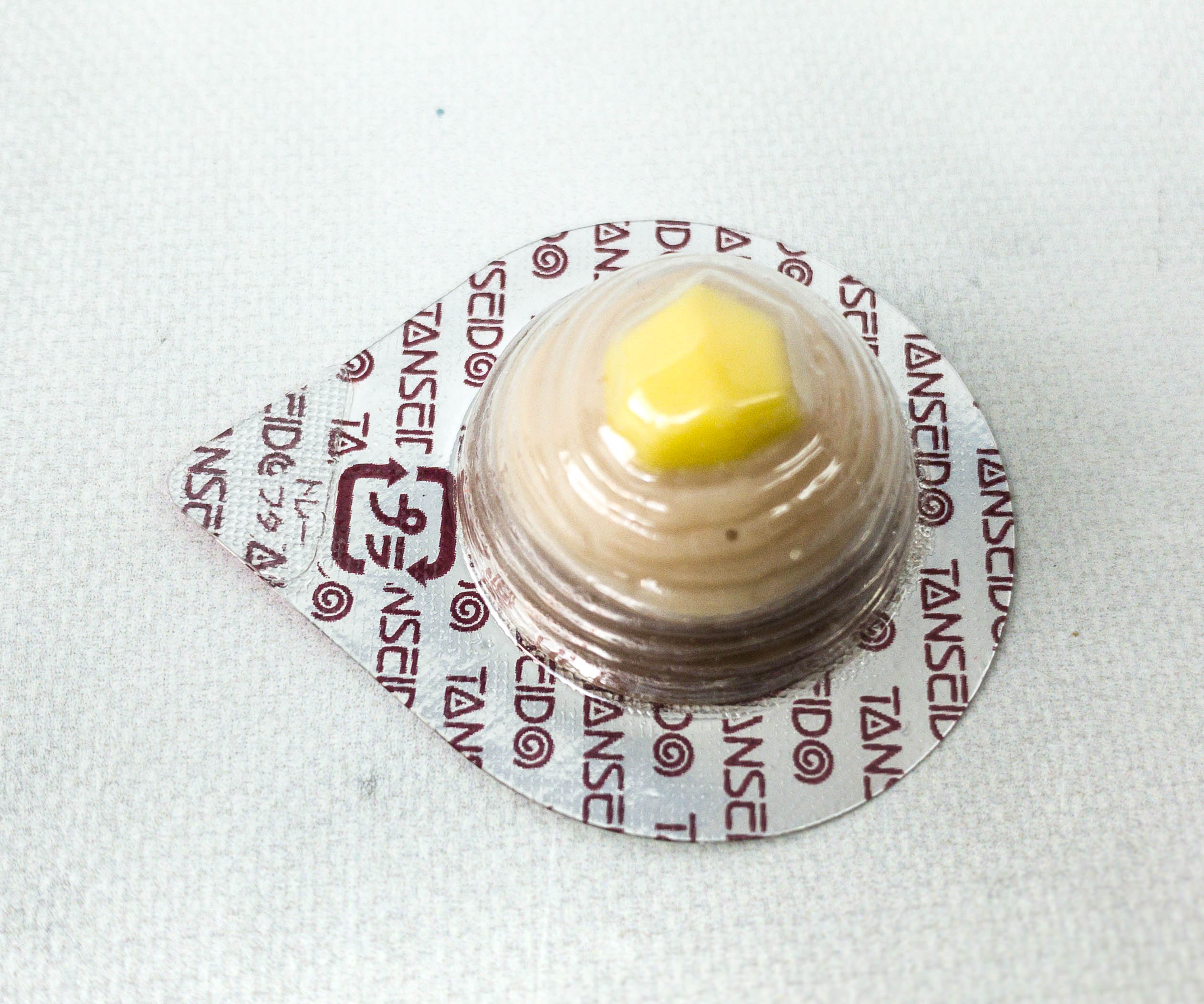 This really looks like a mini replica of a Mont Blanc dessert. The look and the taste didn't disappoint!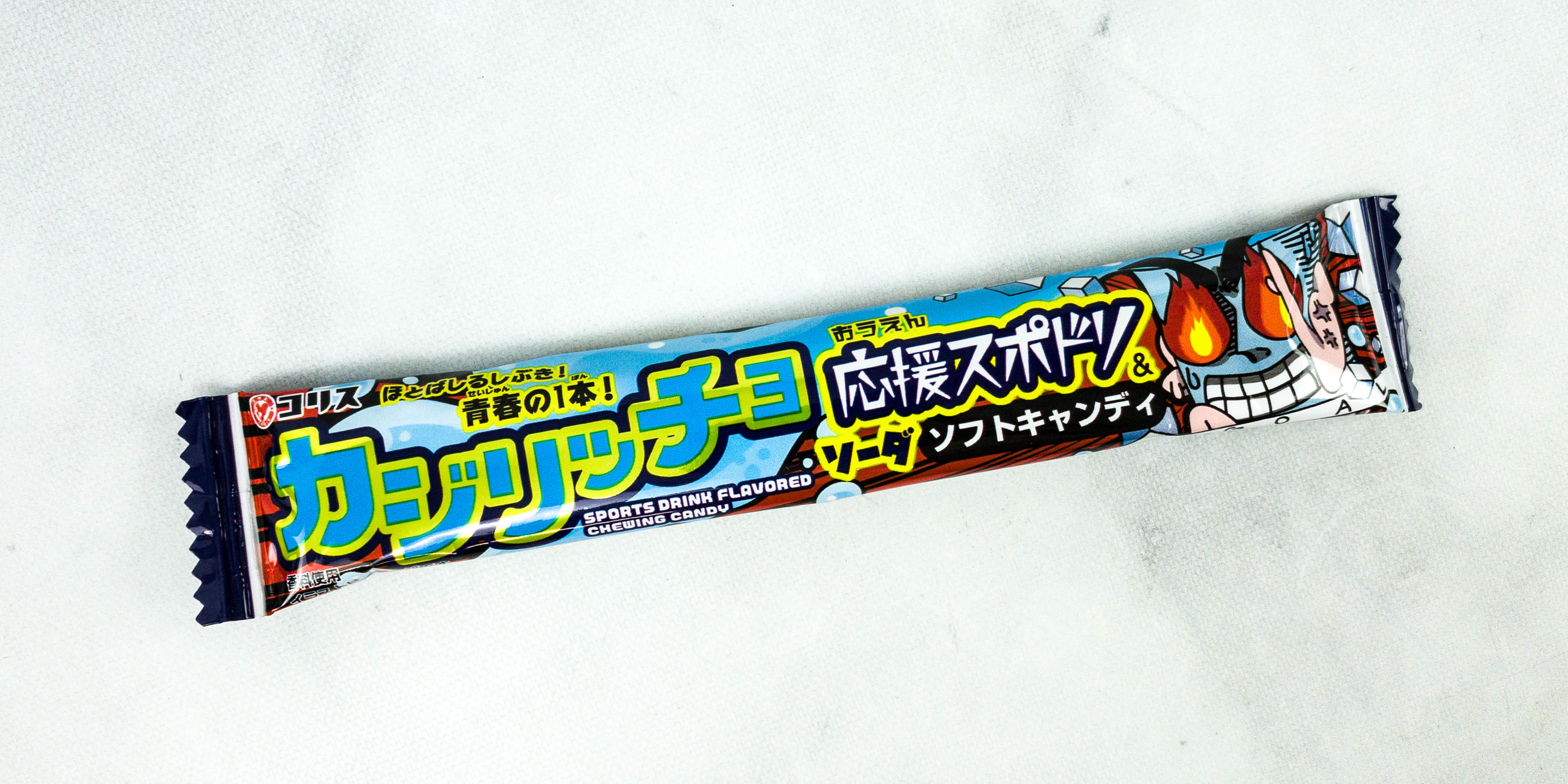 Kajiriccho Sports Drink & Soda Soft Candy. It's a chewy version of a sports drink. Actually, it's just the flavor, but still gives an energizing boost! It also has soda flavor to add taste!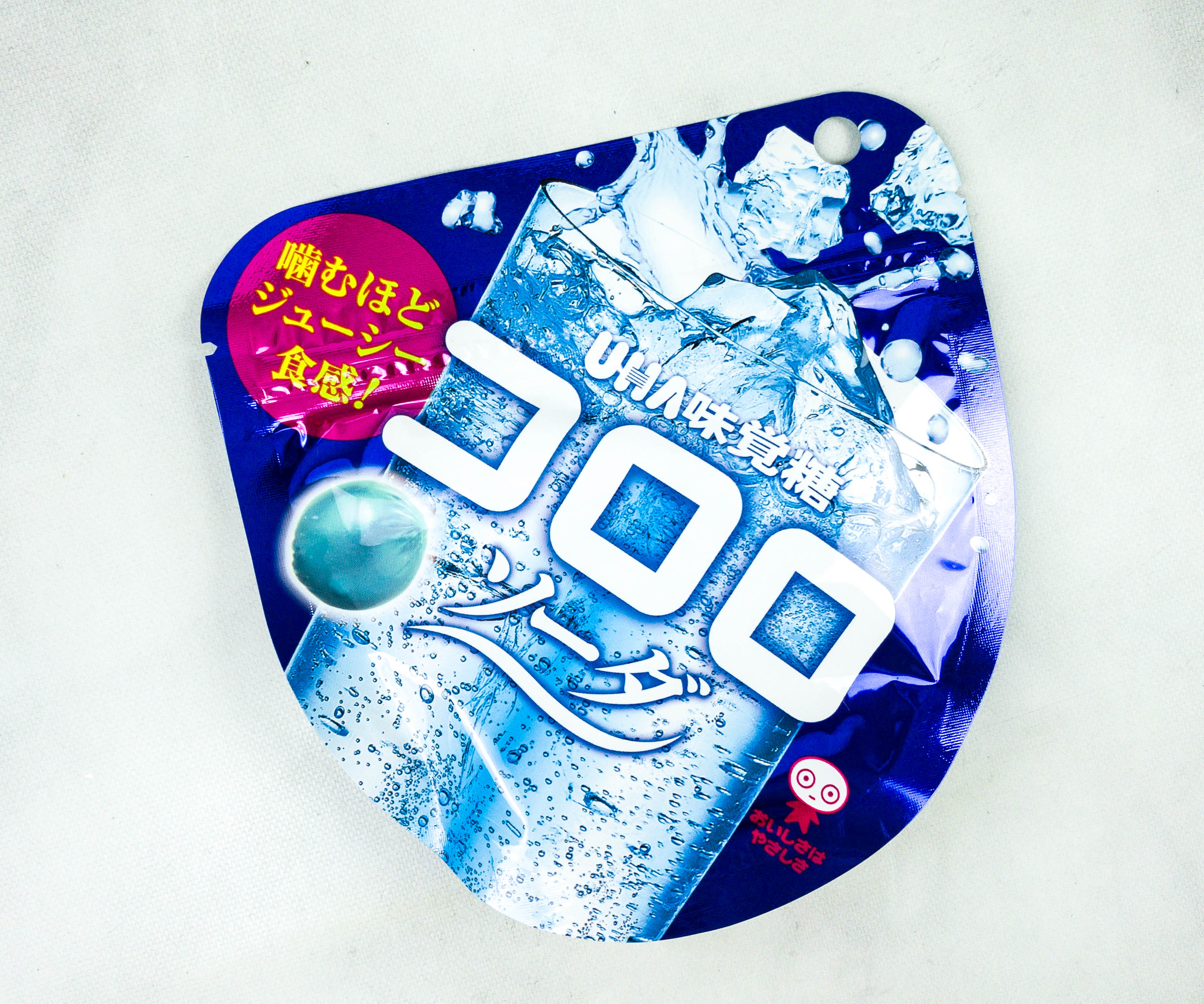 Kororo Soda. Kororo gummies are known to have a very soft texture. This has a kick of ramune soda flavor that left me wanting more!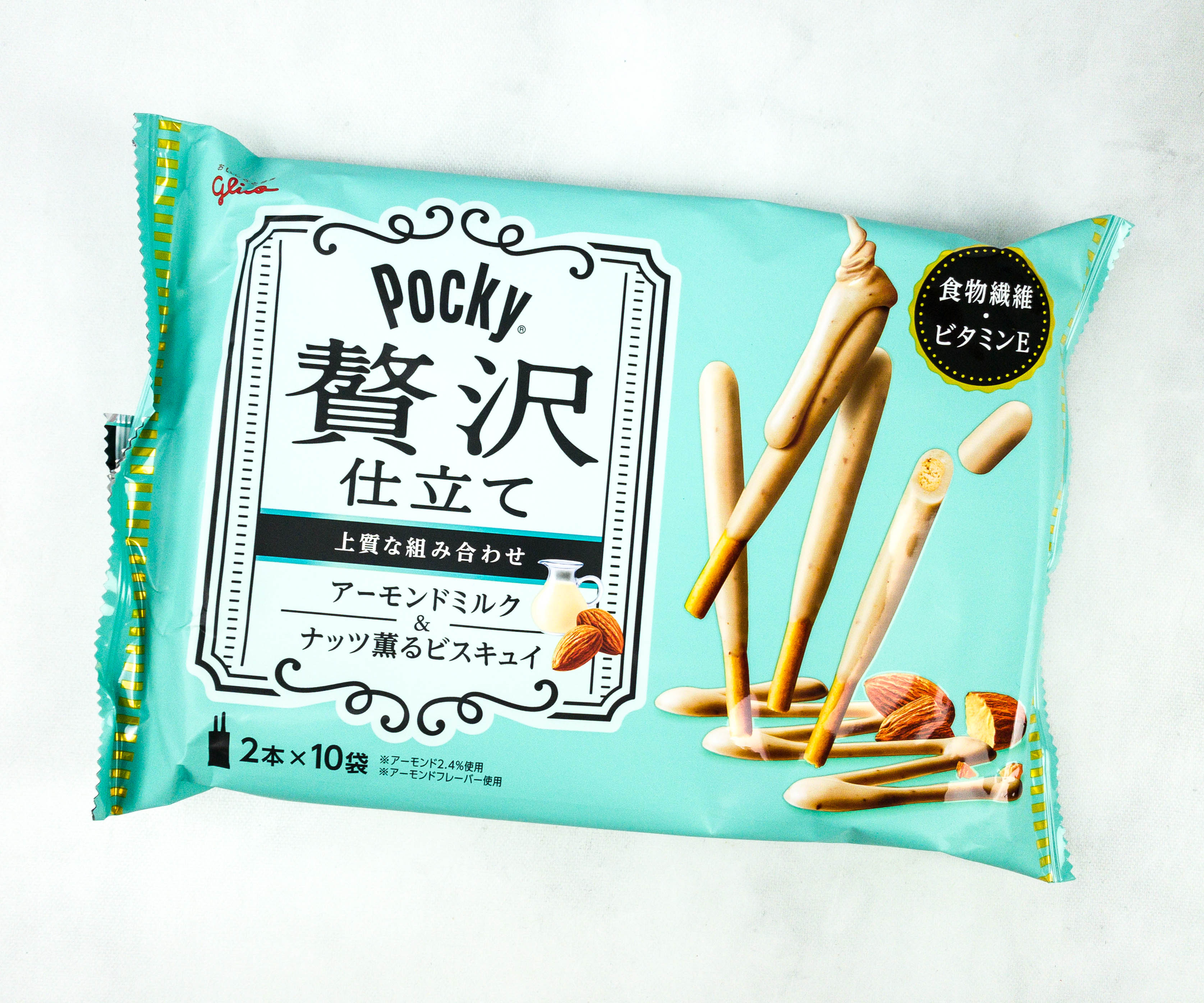 Luxury Tailoring Almond Milk Pocky. This limited edition Pocky comes with a double coating, so it's thicker than the usual. The coating is made with almond milk and the biscuits are nutty almond-flavored as well.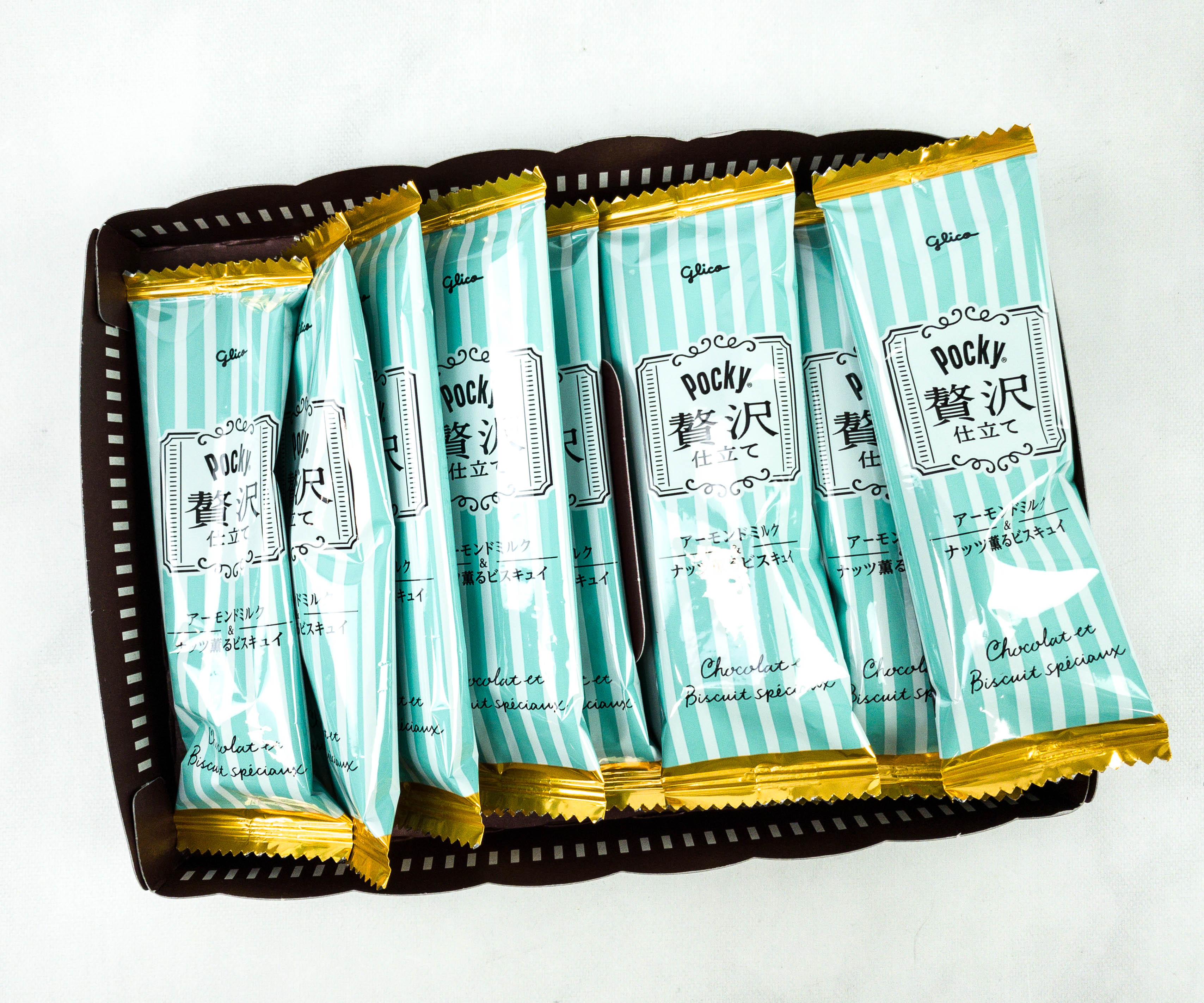 We have a total of 10 packs and each pack has 2 sticks inside. It's good for a quick snack!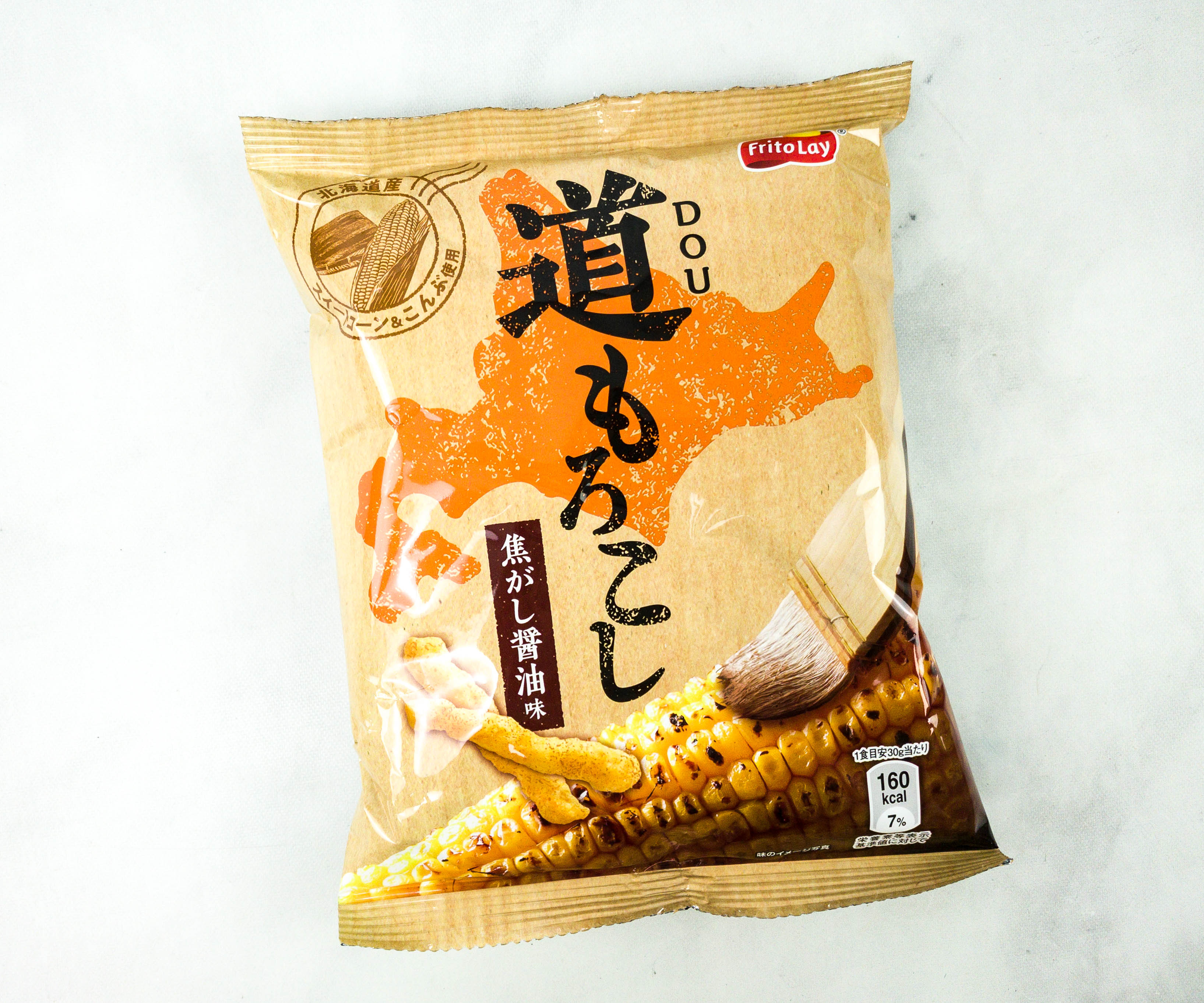 Hokkaido Soy Sauce Corn. These crunchy chips boast of the flavors of the popular Hokkaido grilled corn with soy sauce. It's so savory and has a hint of shoyu in every bite. This is a perfect snack for a movie night!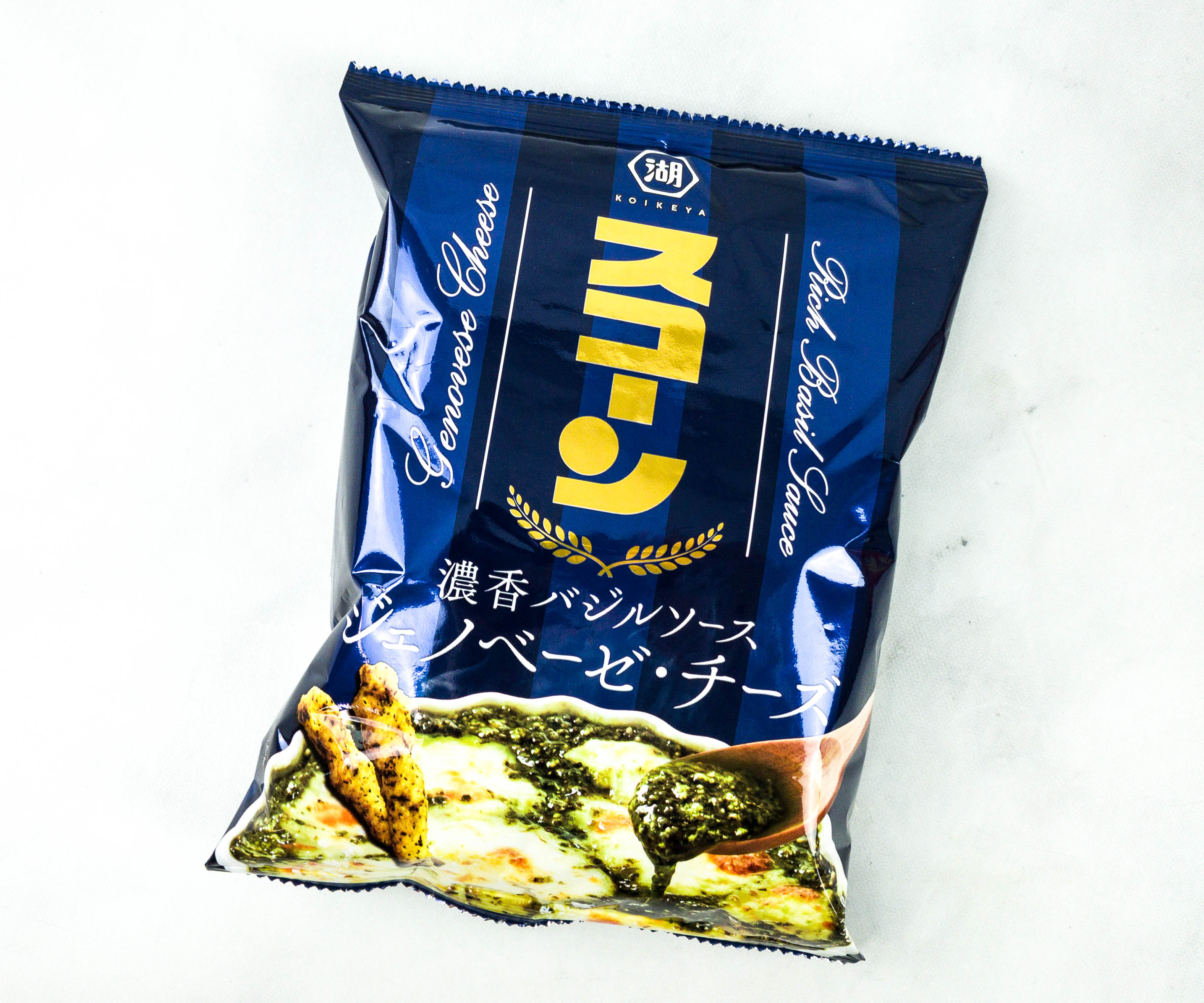 Koike-ya Basil & Genovese Cheese Scones. We have another crunchy snack in our box in we're not complaining! This time, it's a pack of scones flavored with basil, cheese, and garlic. It's so rich in flavors that we finished the pack in just a few minutes!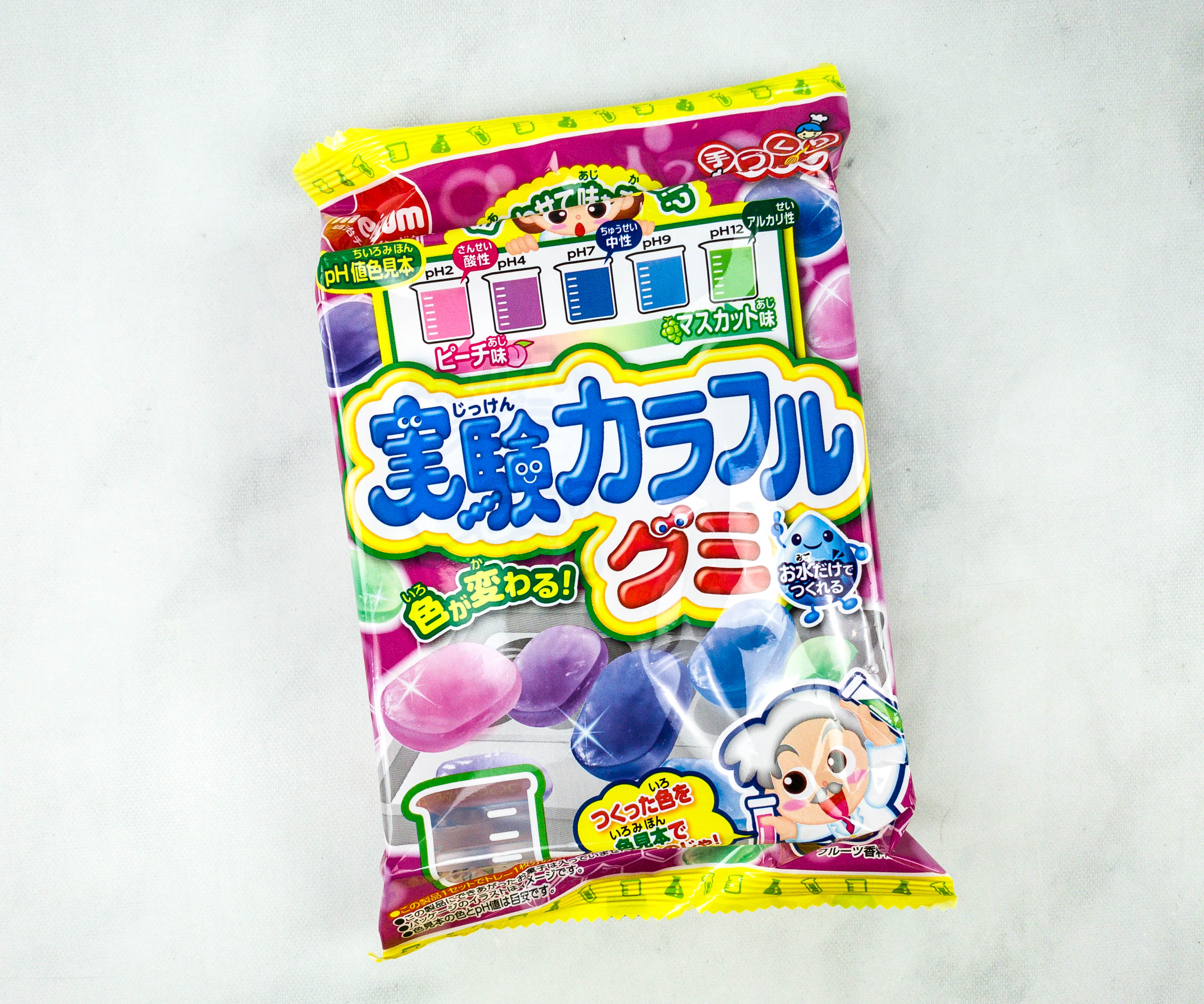 Colorful Gummy Experiment. Our box also included this DIY gummy kit! It includes a mini tray and spoon that we can use to mix the ingredients. We also have peach and grape flavors for our gummies.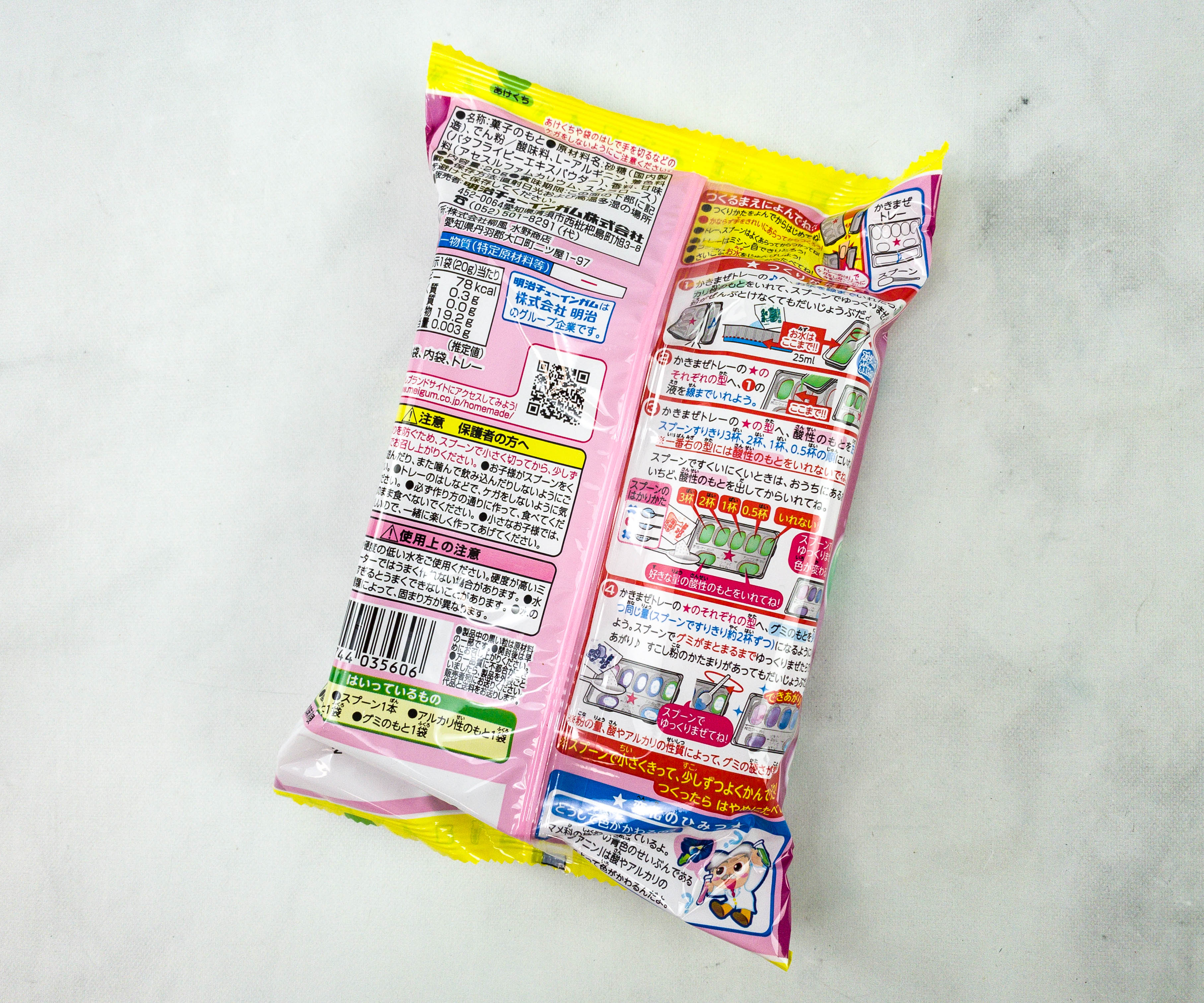 The packaging has instructions on how to make the colorful gummies but they're in Japanese. You can find the English instructions on the booklet.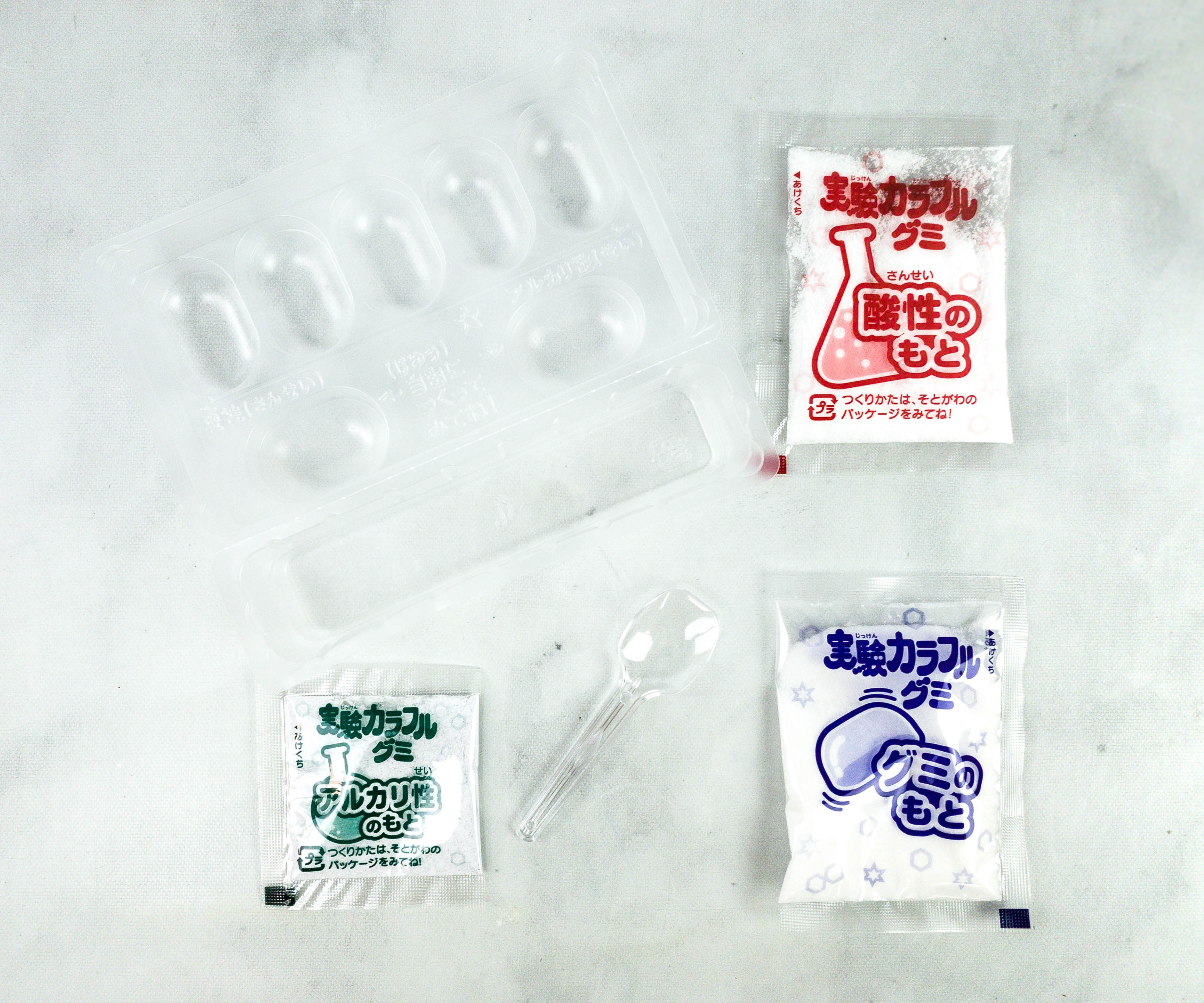 To make the gummies, we just have to combine the ingredients in the tray along with water and stir until they come together.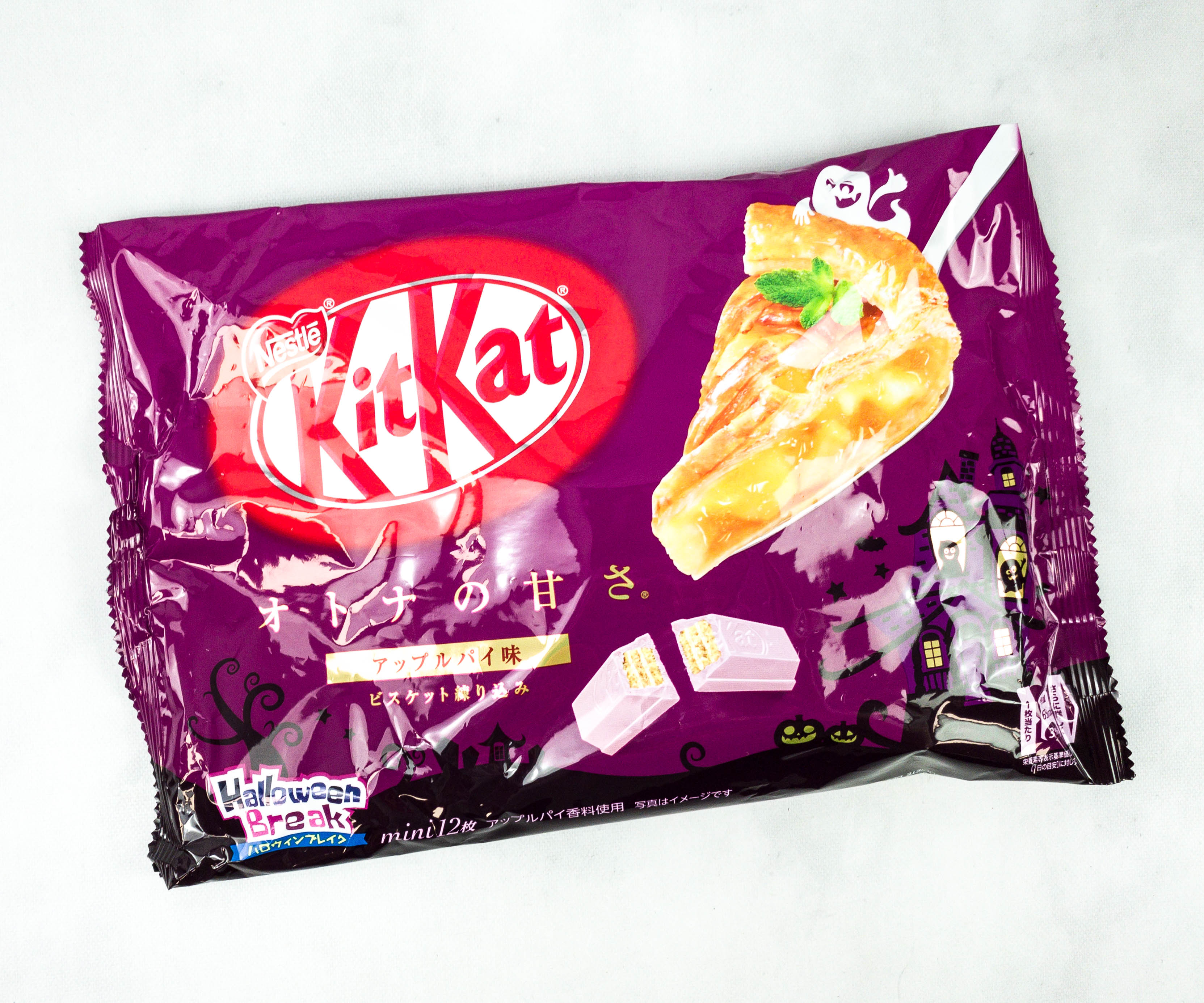 KitKat Mini Sweetness Apple Pie Taste. Our bonus item for this month's box is this pack of apple pie flavored KitKats. The flavor is perfect for fall!
We have 12 packs of mini KitKats with spooky designs on them. The wafers are crunchy and the coating is as sweet as expected!
This month's box is full of delicious Japanese snacks! Some snacks are great for sharing with others, while others are ideal as a small treat to keep for yourself. The limited-edition double almond Pocky is my favorite! I just loved how nutty and creamy the coating is. Meanwhile, my kids loved the sweets in this box, especially the KitKats. The umaibo is also a Japanese snack we can never get tired of. As always, Japan Crate did a great job of selecting the best and most delicious Japanese snacks. This really is a great subscription and it's also available in a smaller box, in case you want to get a feel of it first before switching to a bigger box!
What item do you want to try from this month's Japan Crate? Let me know in the comments!