Gramma in a Box is a monthly subscription for kids (from a real Grandma!) that sends homemade cookies with frosting and sprinkles along with two easy candy crafts to make at least 15-20 edible treats. A single box is $22 but if you purchase a 3 month, 6-month, or 12-month pre-paid option you can save 10%.
DEAL:  Get $5 off when you signup for a 3 month or longer plan! Use coupon code 5OFF.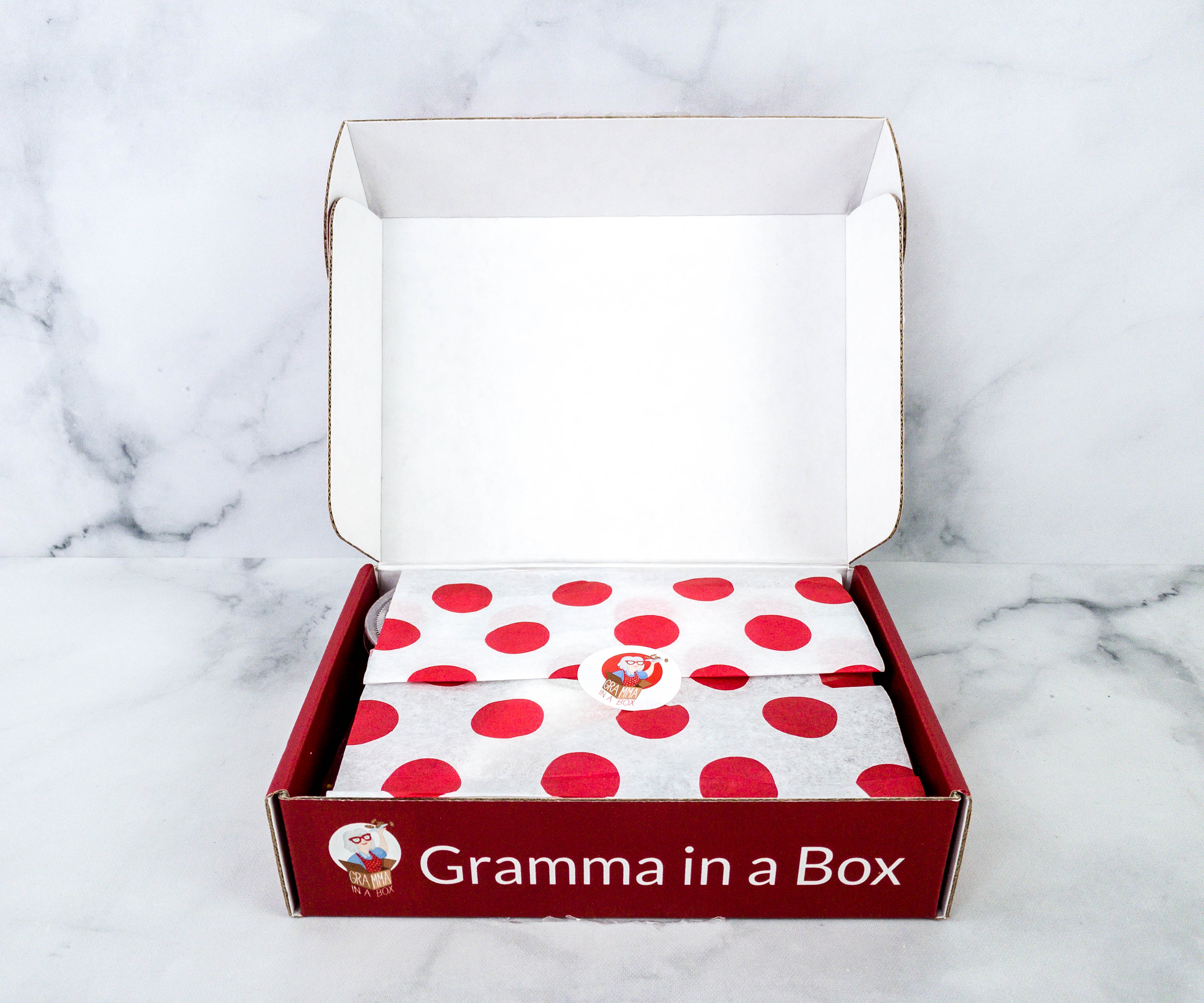 The kit shows up bundled neatly together under some cute red polka dots tissue.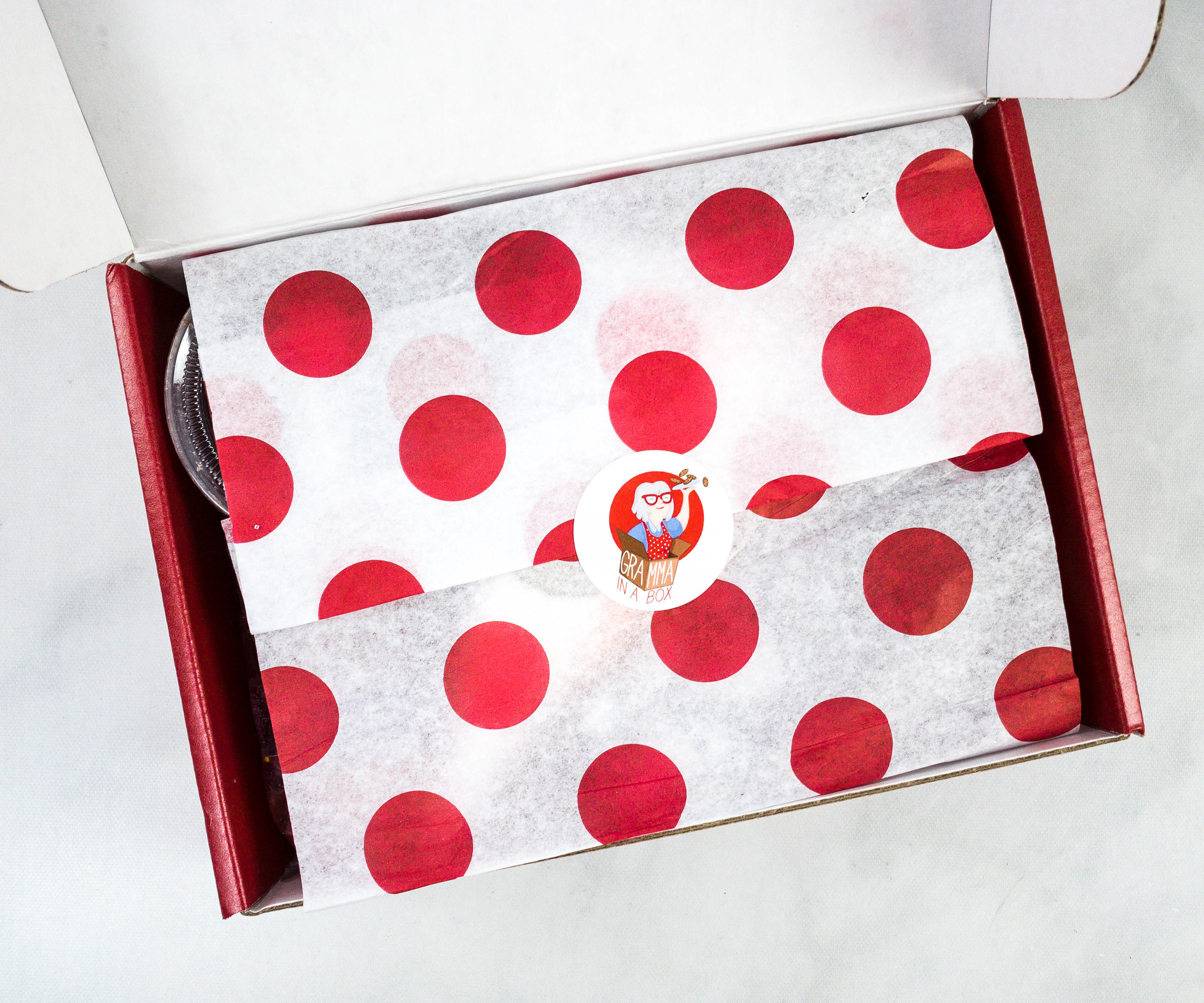 It was also secured using a Gramma in a Box sticker.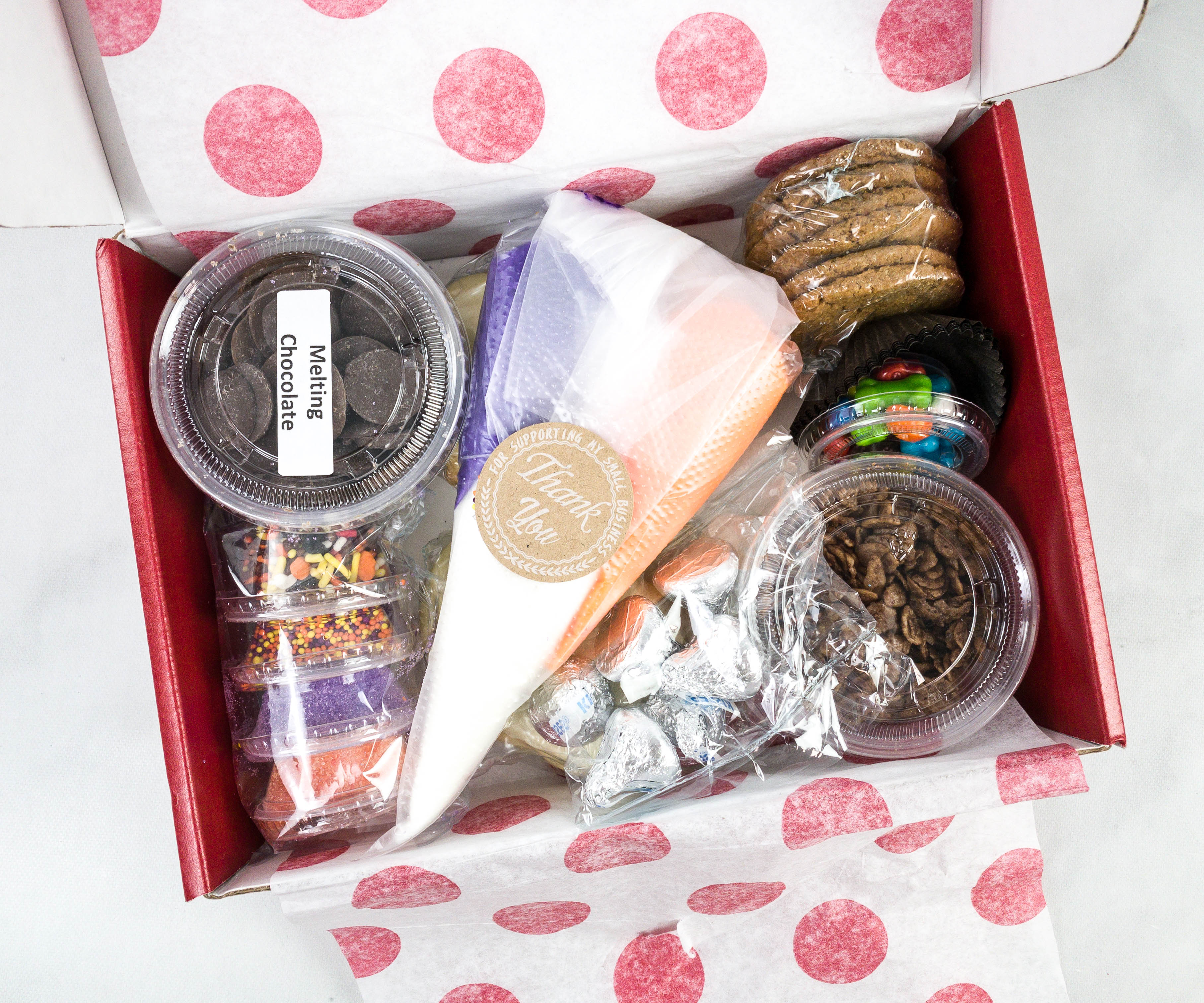 Most of the items came in separate plastic containers.
This month's box includes a promotional card.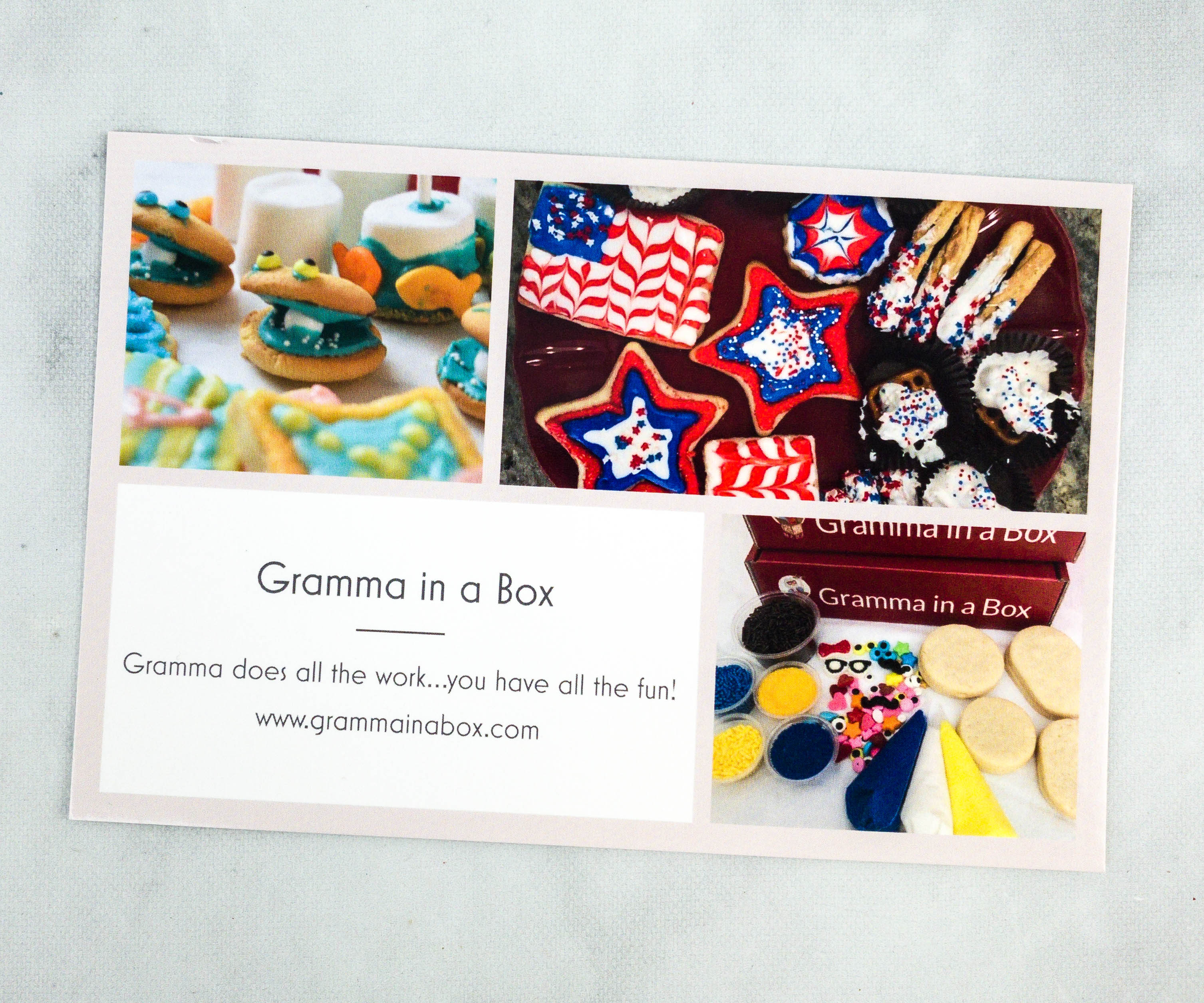 Featured at the back of the card are some photos of previous month's projects!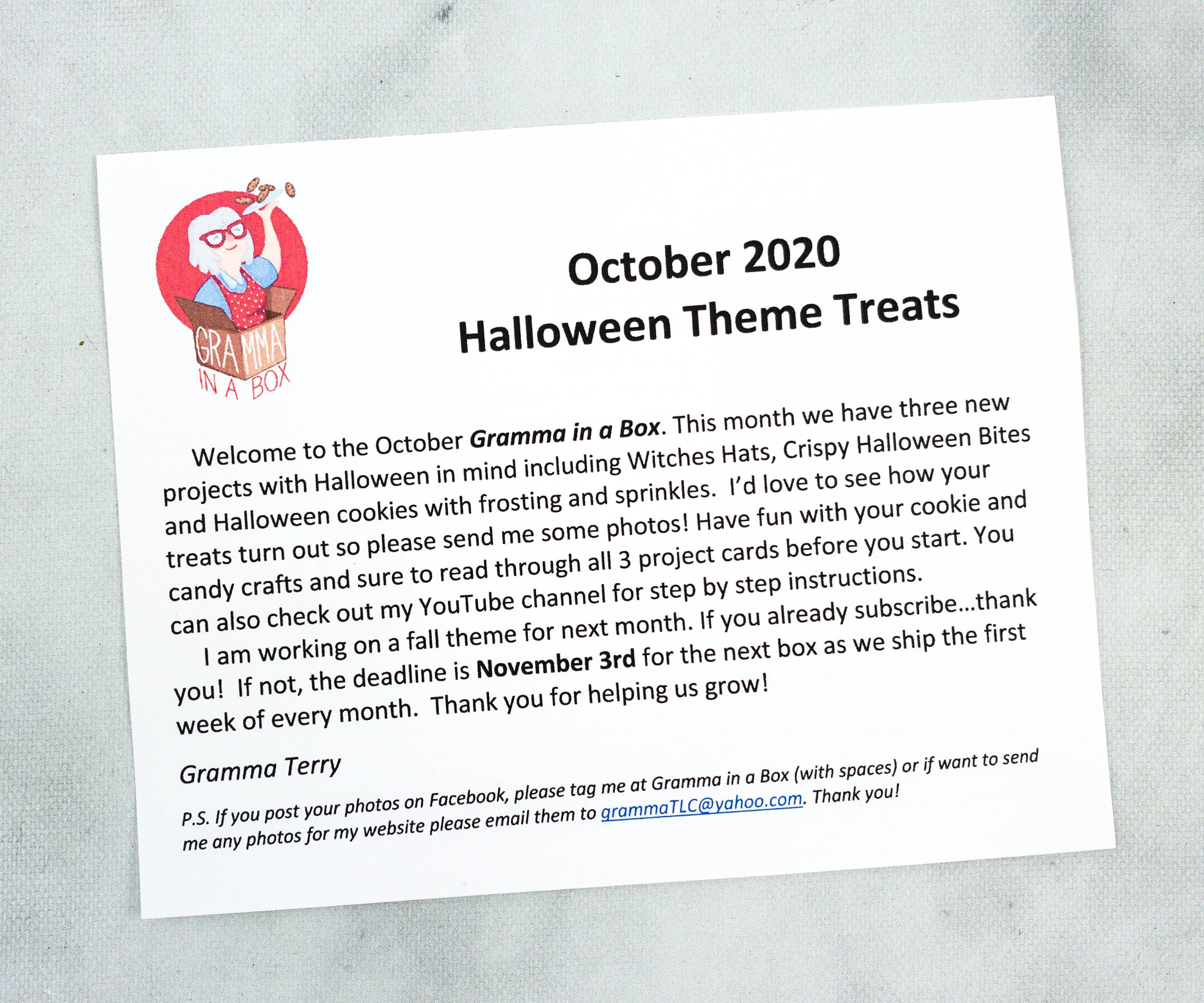 We also received a message from Gramma Terry! This month's theme is Halloween Theme Treats.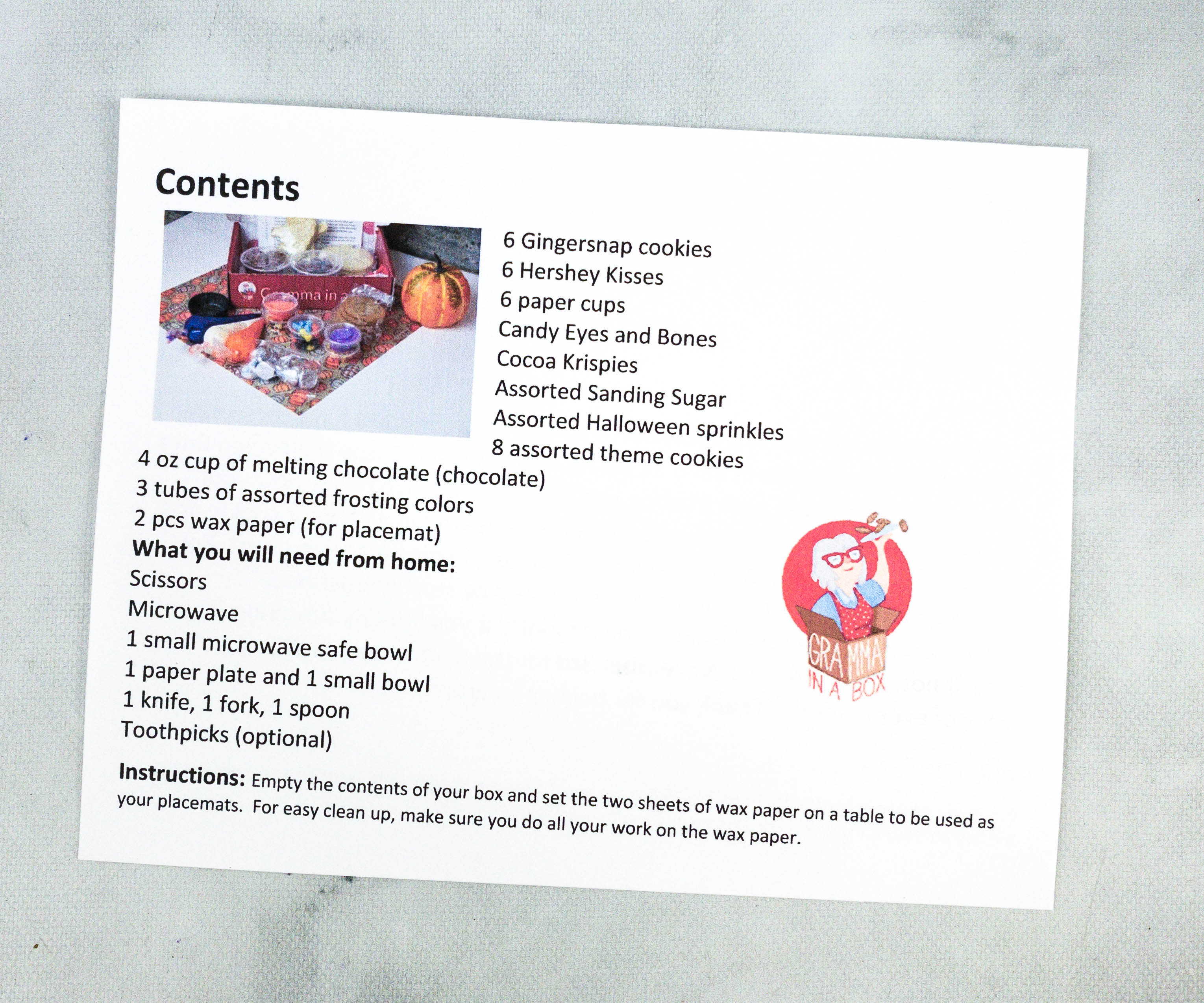 Featured at the back is the list of all the items included inside the box. They also provided a list of items you'll need from home.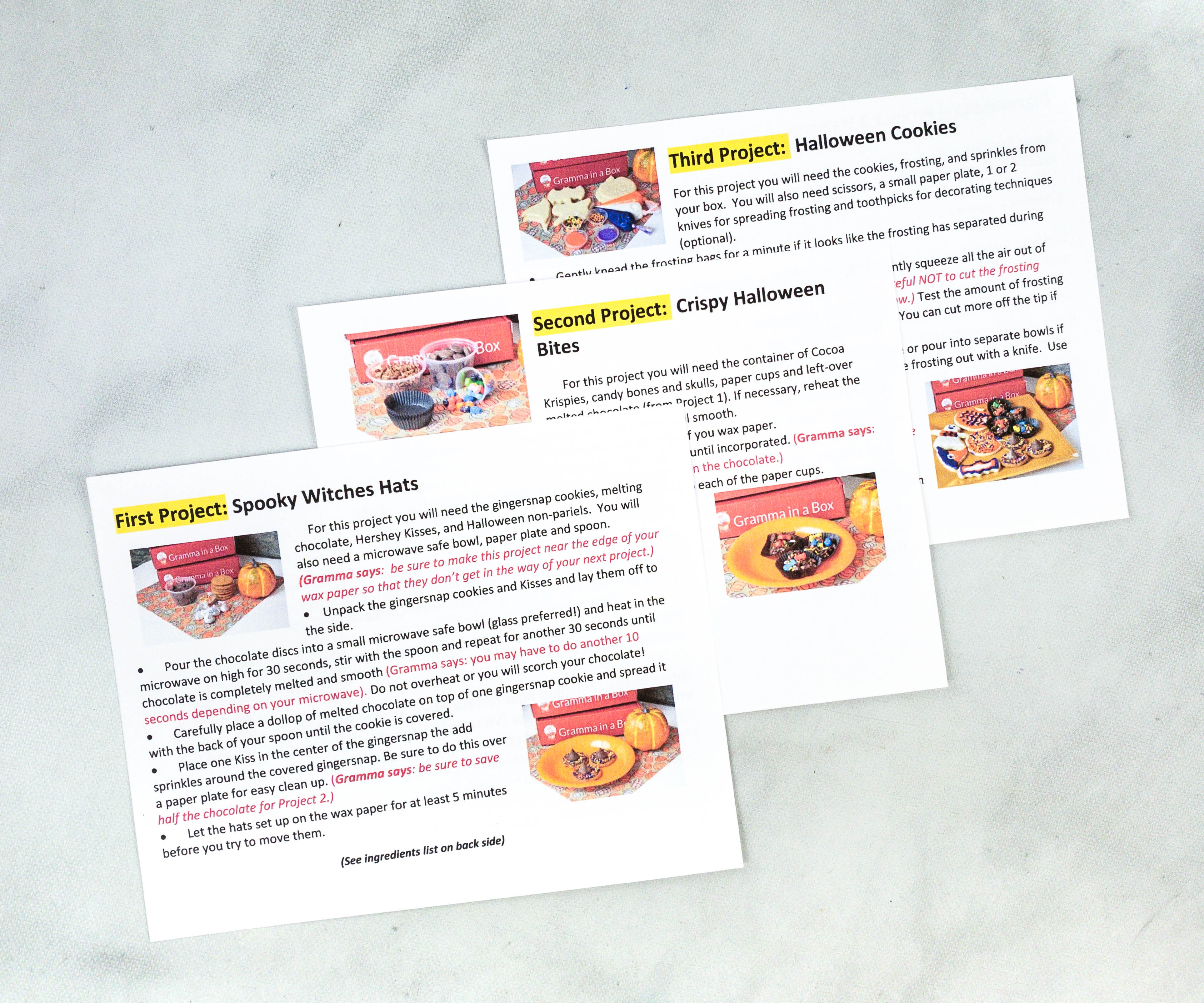 Every month, 3 projects are included in the box. This month, we have the Spooky Witches Hats, Crispy Halloween Bites, and Halloween Cookies.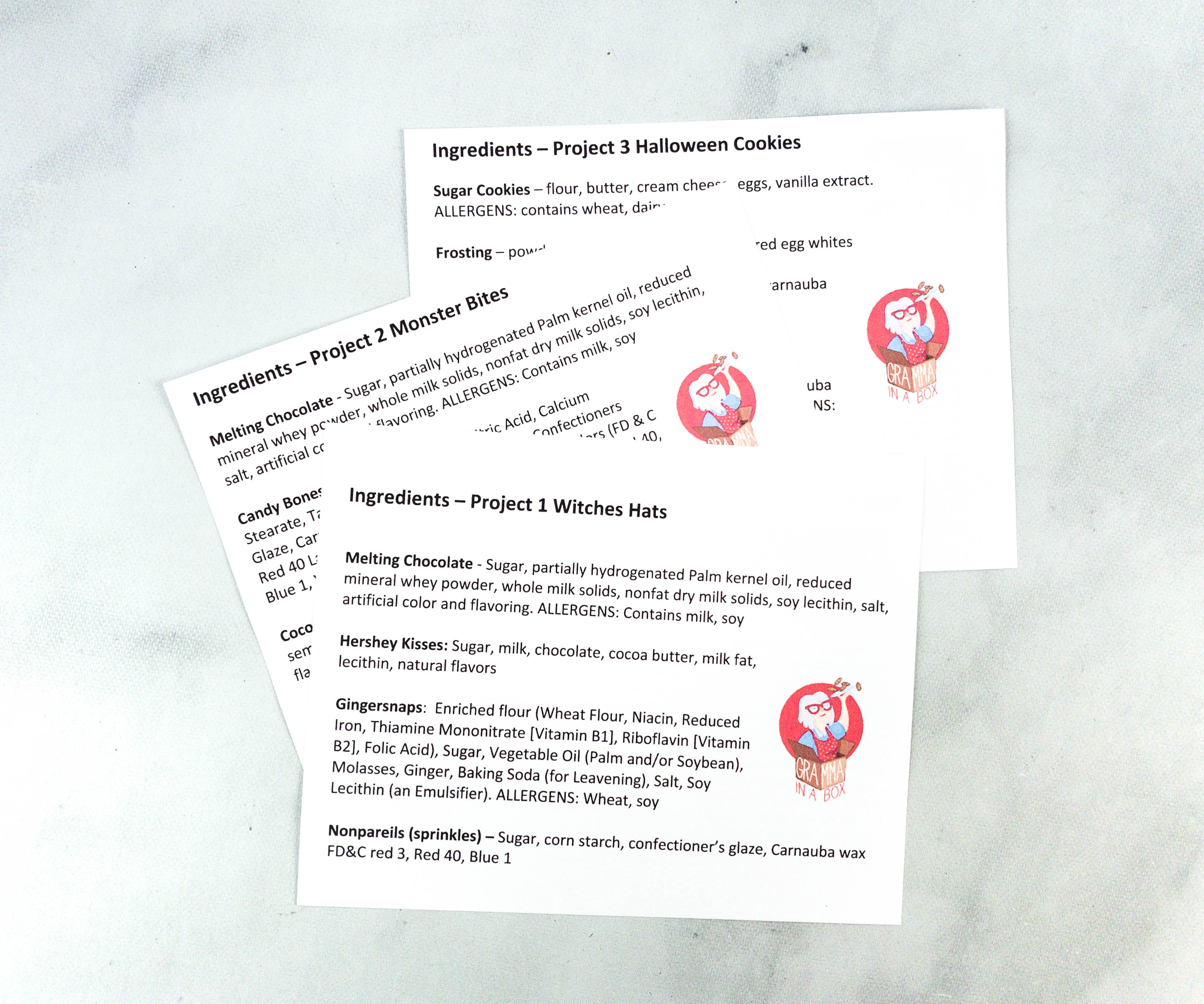 The other side of the card features the list of all the ingredients for each recipe.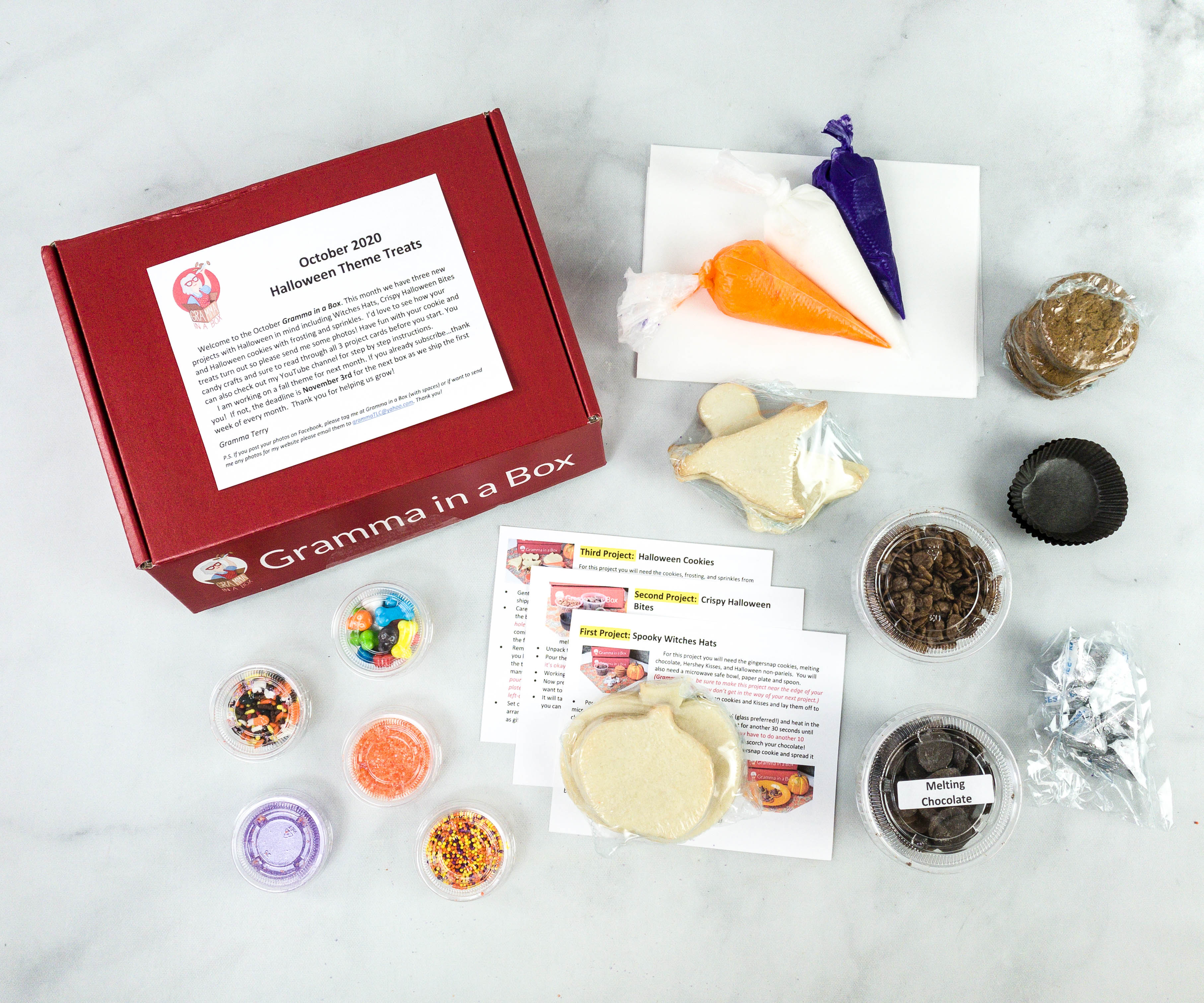 Everything in our October 2020 box!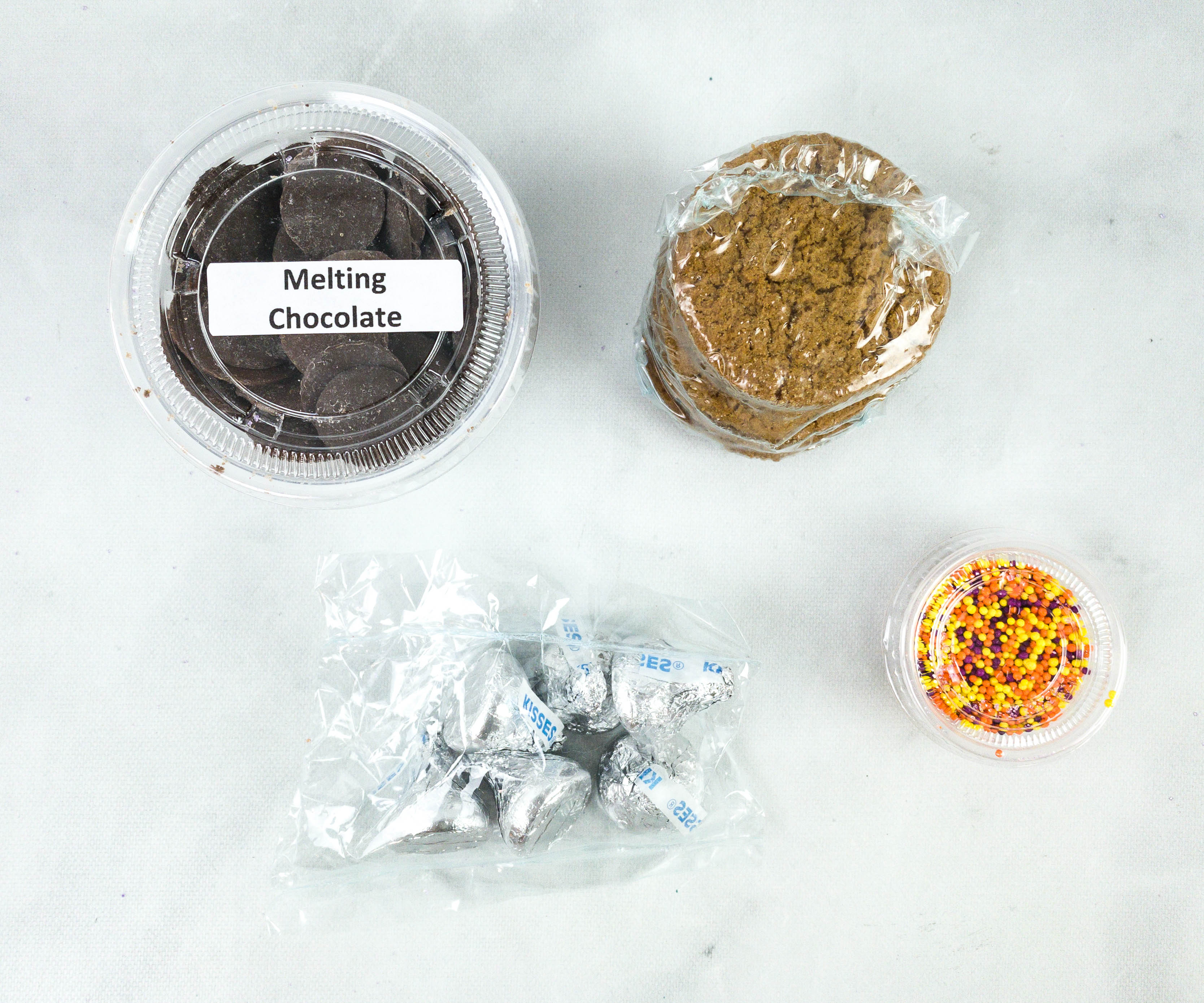 First Project: Spooky Witches Hats. For the first project, we used melting chocolate, Hershey kisses, gingersnap cookies, and assorted Halloween sprinkles.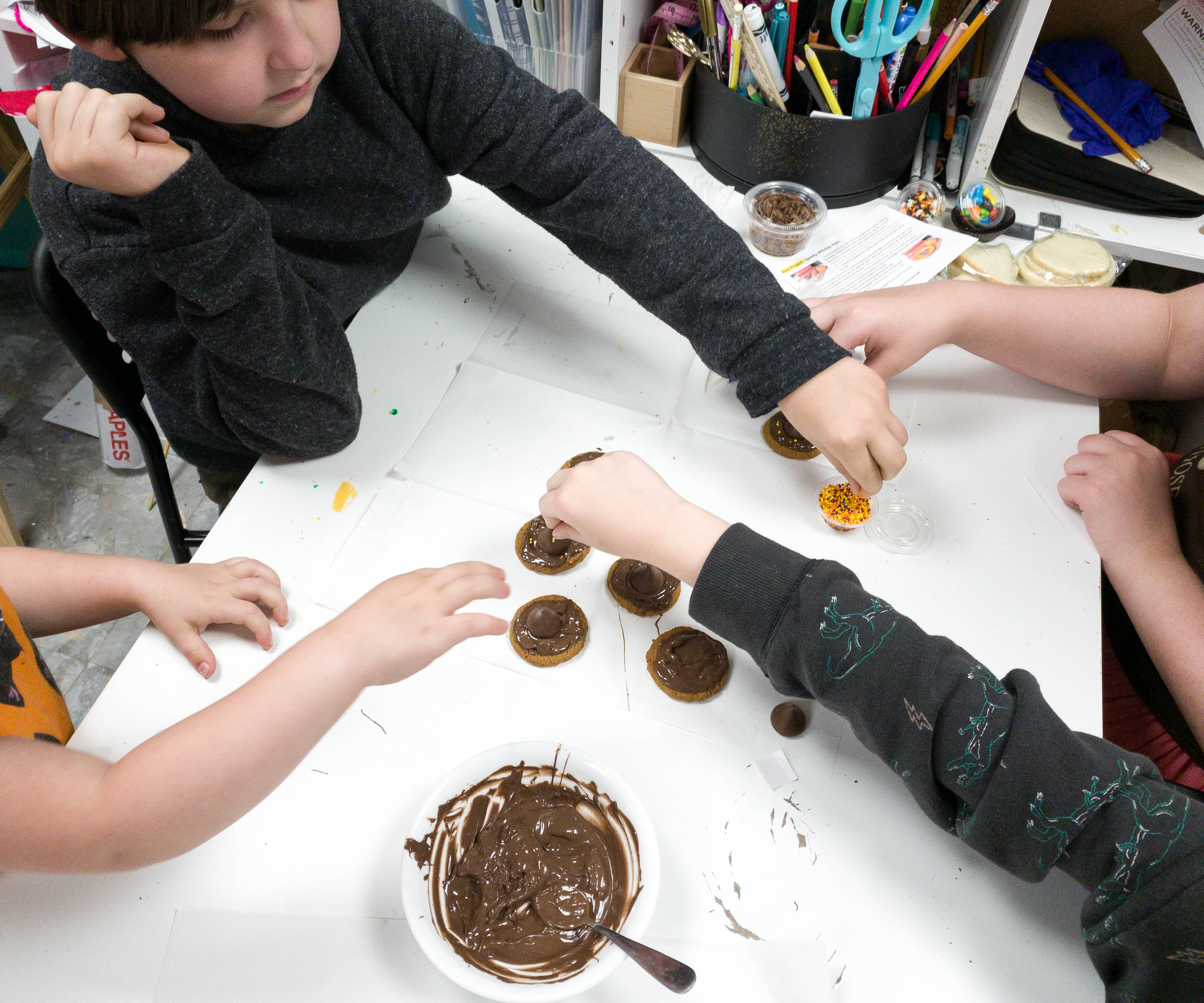 We started the project by melting the chocolate in the microwave for a minute. Then, we let it cool a bit and then my kids carefully placed a dollop of melted chocolate on top of each of the gingersnap cookies.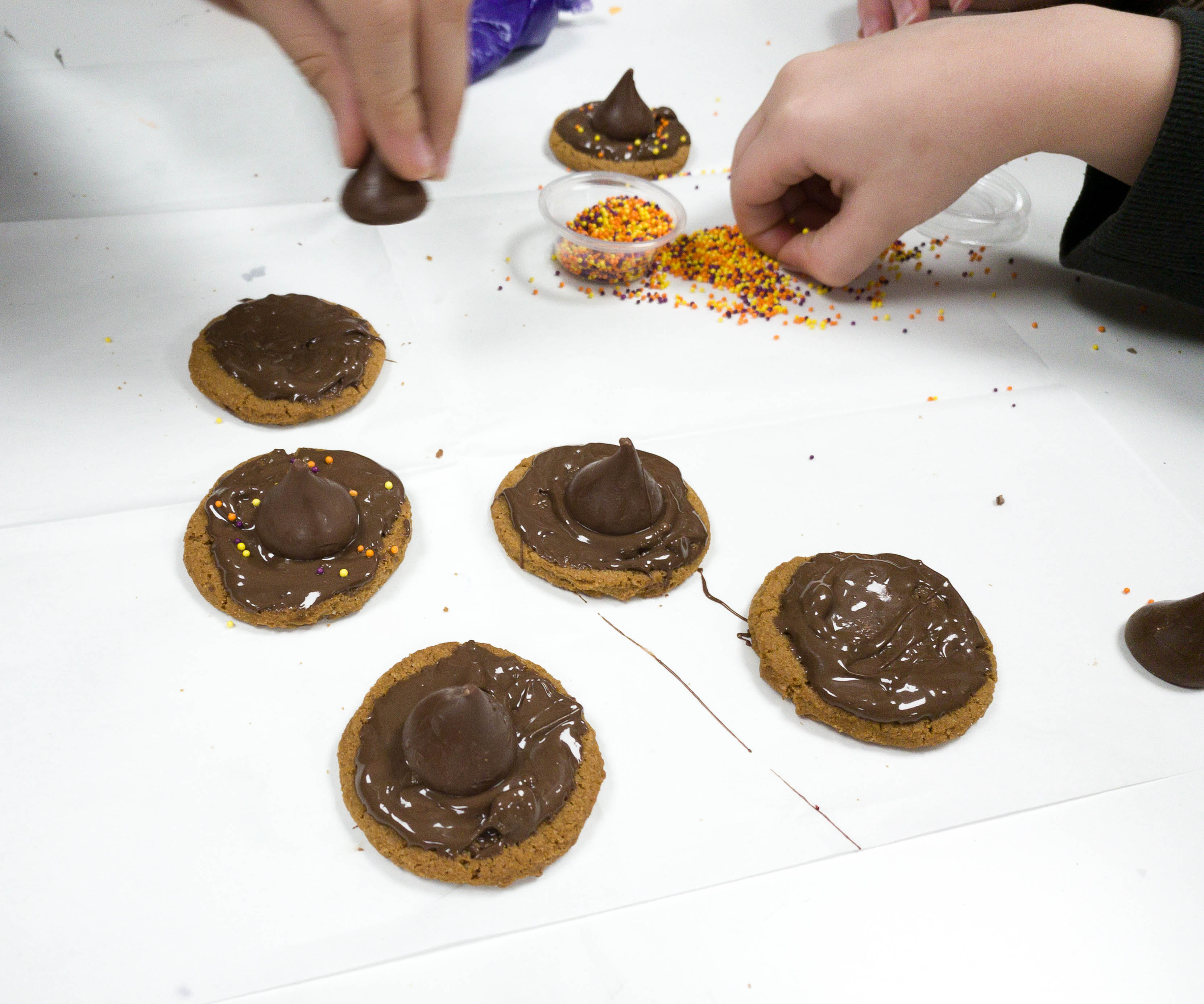 The next step is to spread the melted chocolate on top of the cookies, and then place one piece of kisses chocolate on each.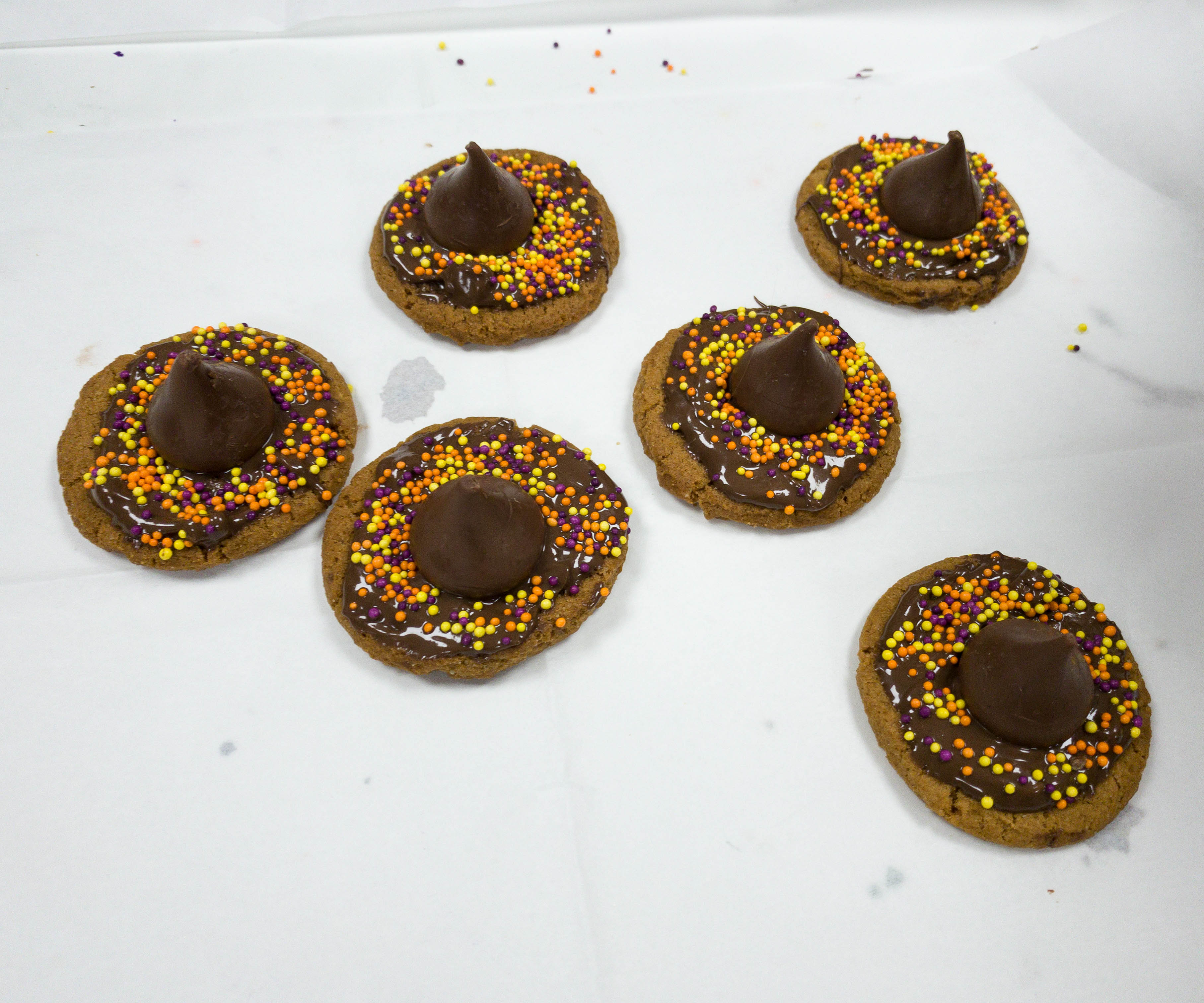 My kids also added sprinkles on top of each piece.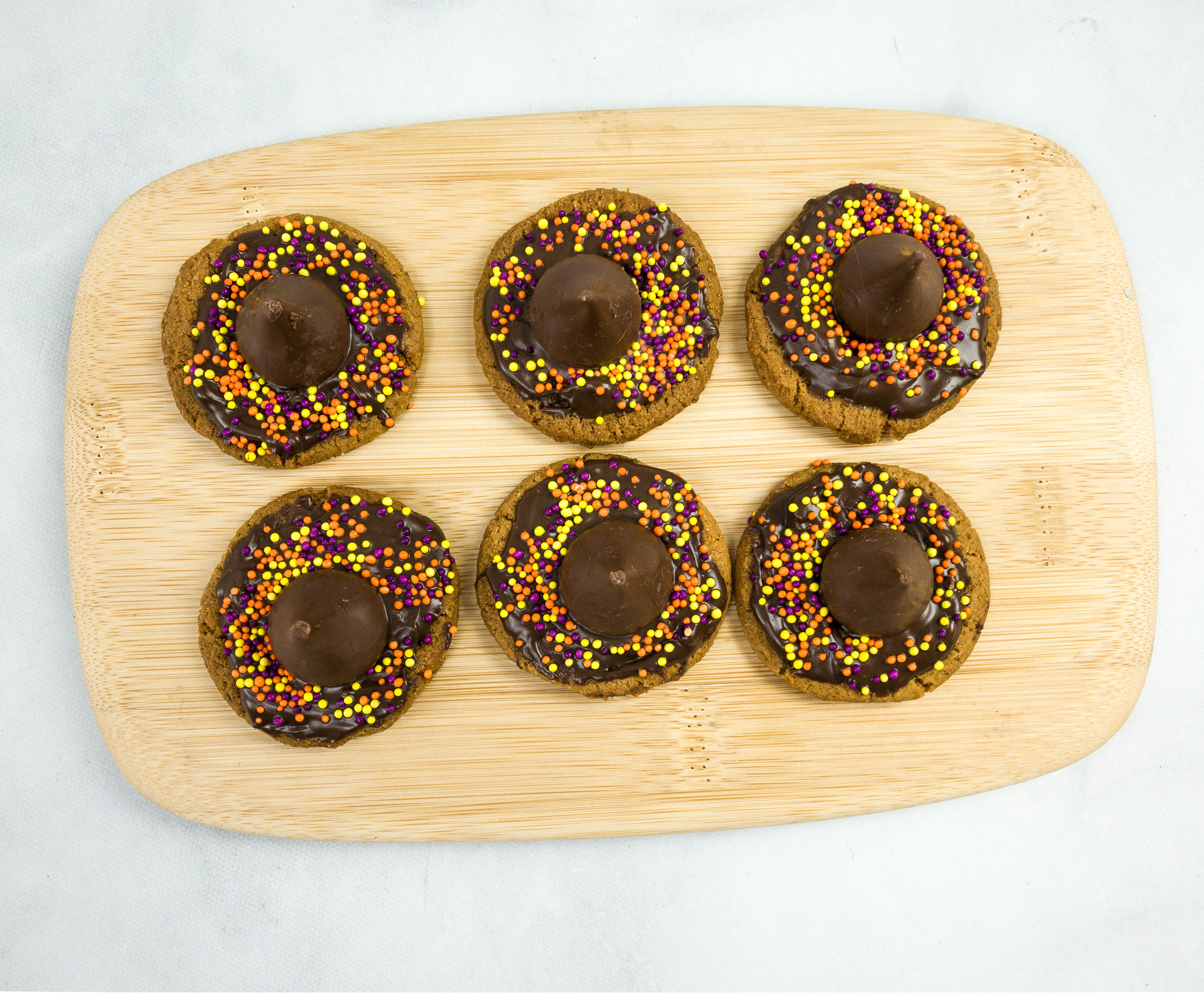 Here's the finished product! They definitely look like a witch's hat because of the pointed top of the kisses chocolate!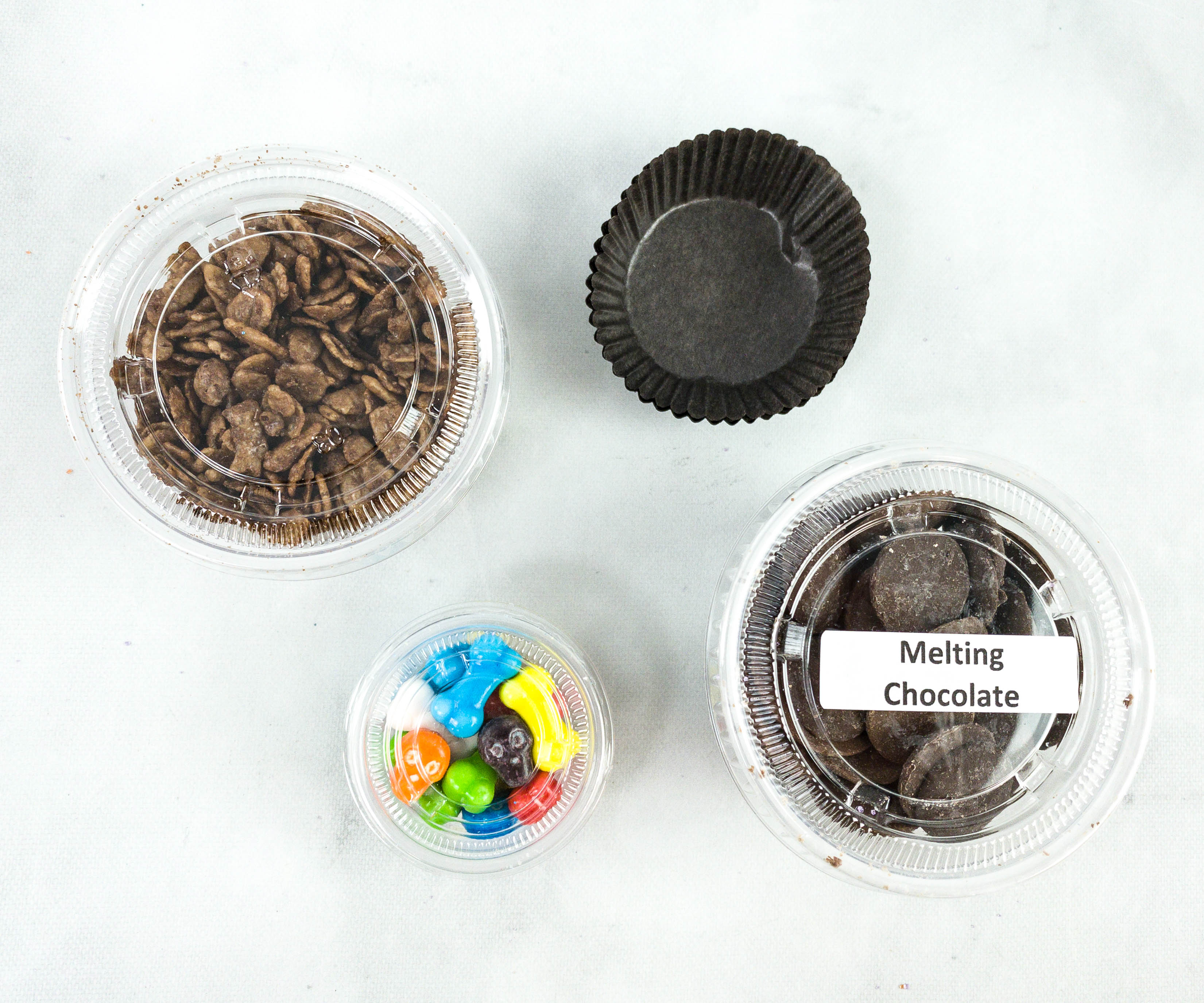 Second Project: Crispy Halloween Bites. We used melted chocolate, paper cups, cocoa crisps, and candy eyes and bones for the next project!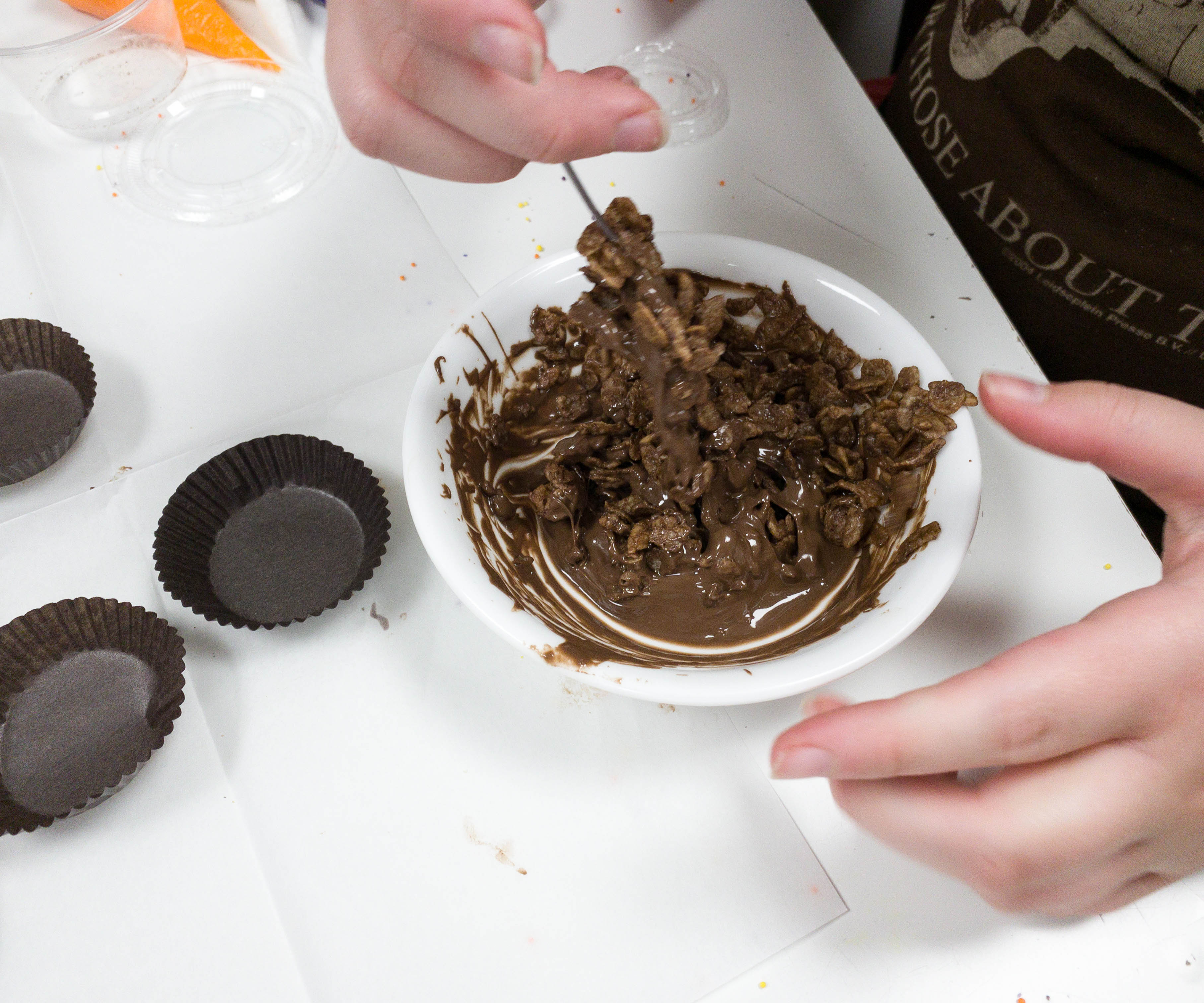 To make the crispy bites, we poured melted chocolate on the cocoa crisps and mixed them thoroughly.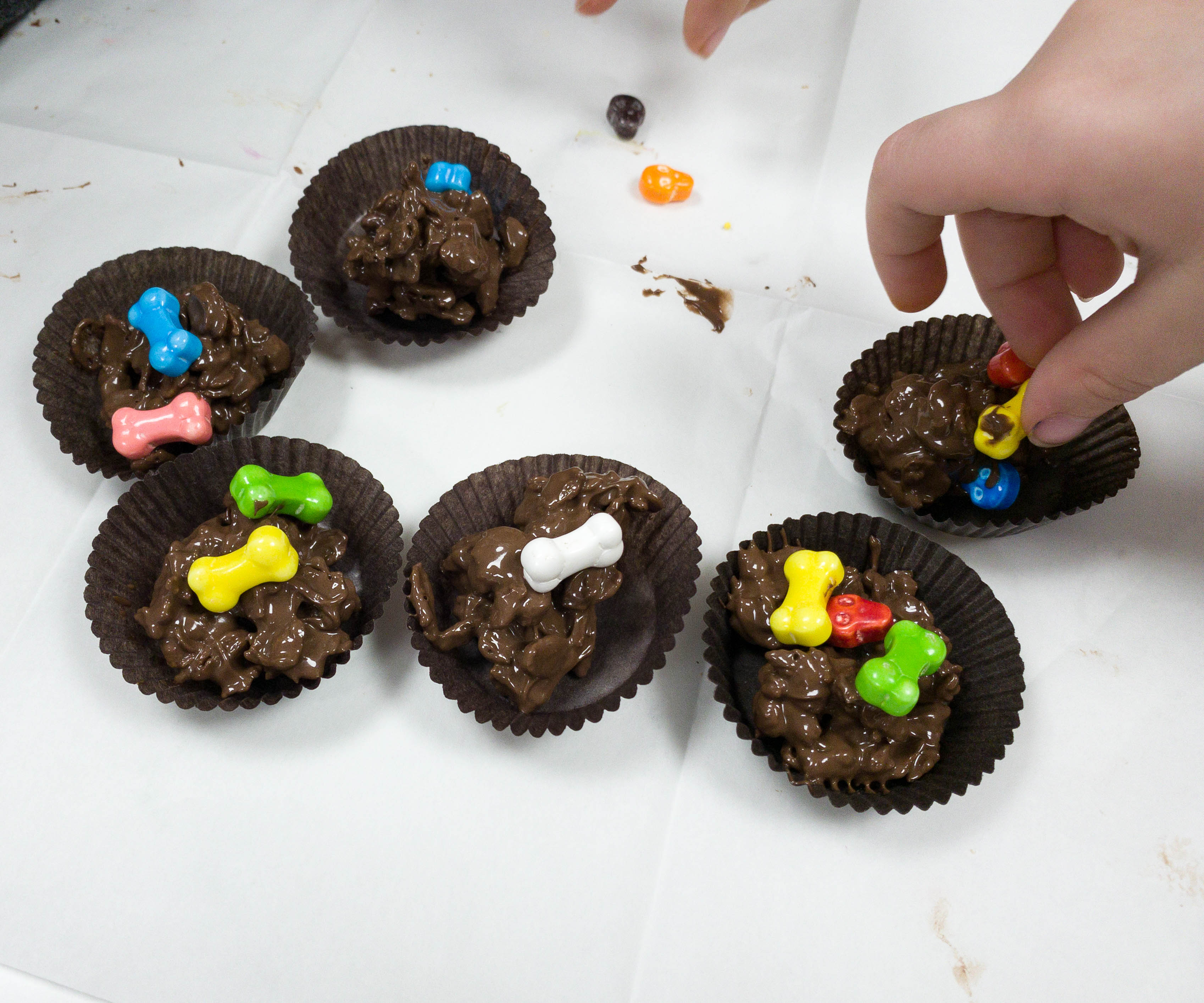 Once done mixing, my kids transferred the chocolate and cocoa mixture on the paper cups.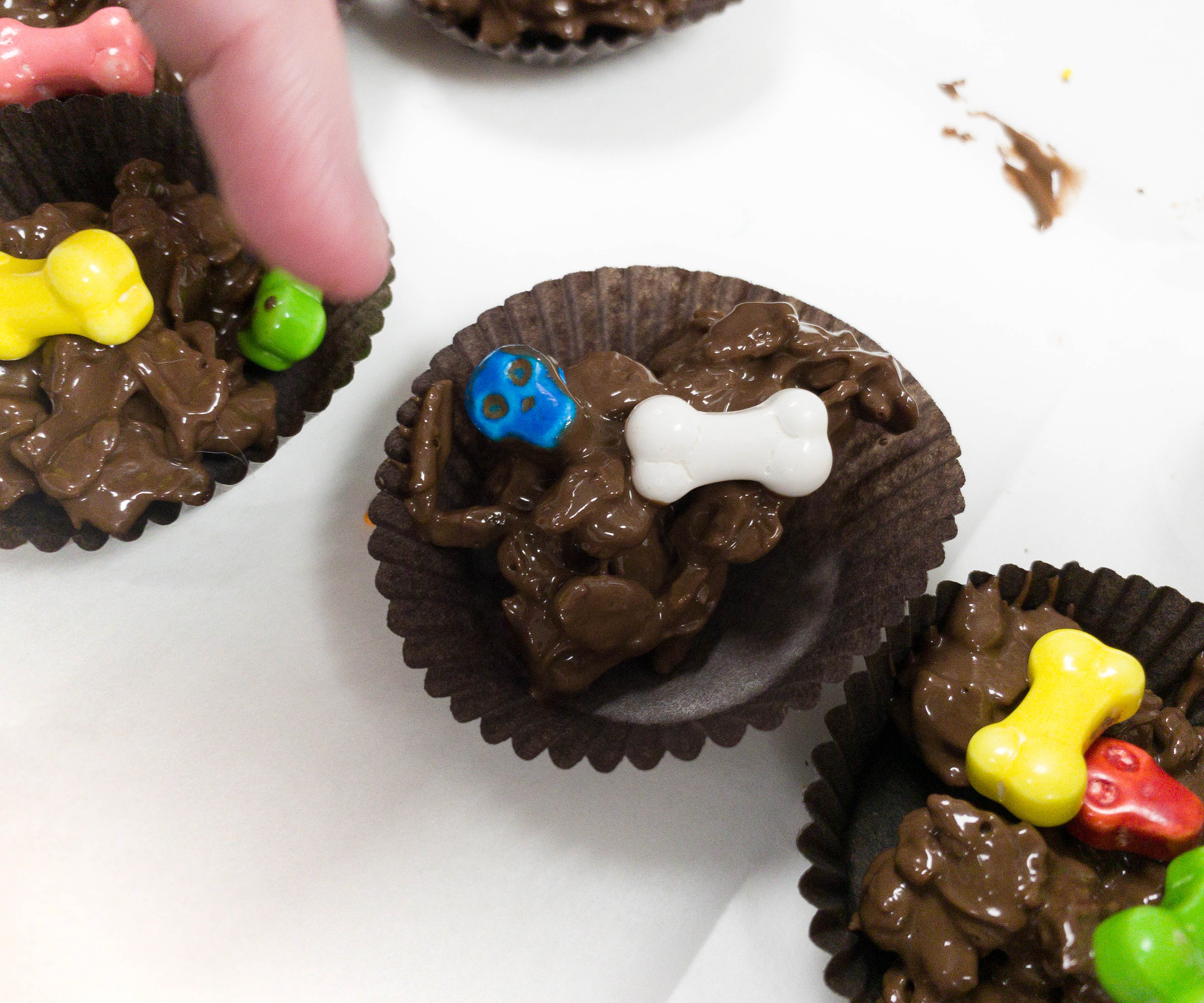 Lastly, they added the colorful candy on top!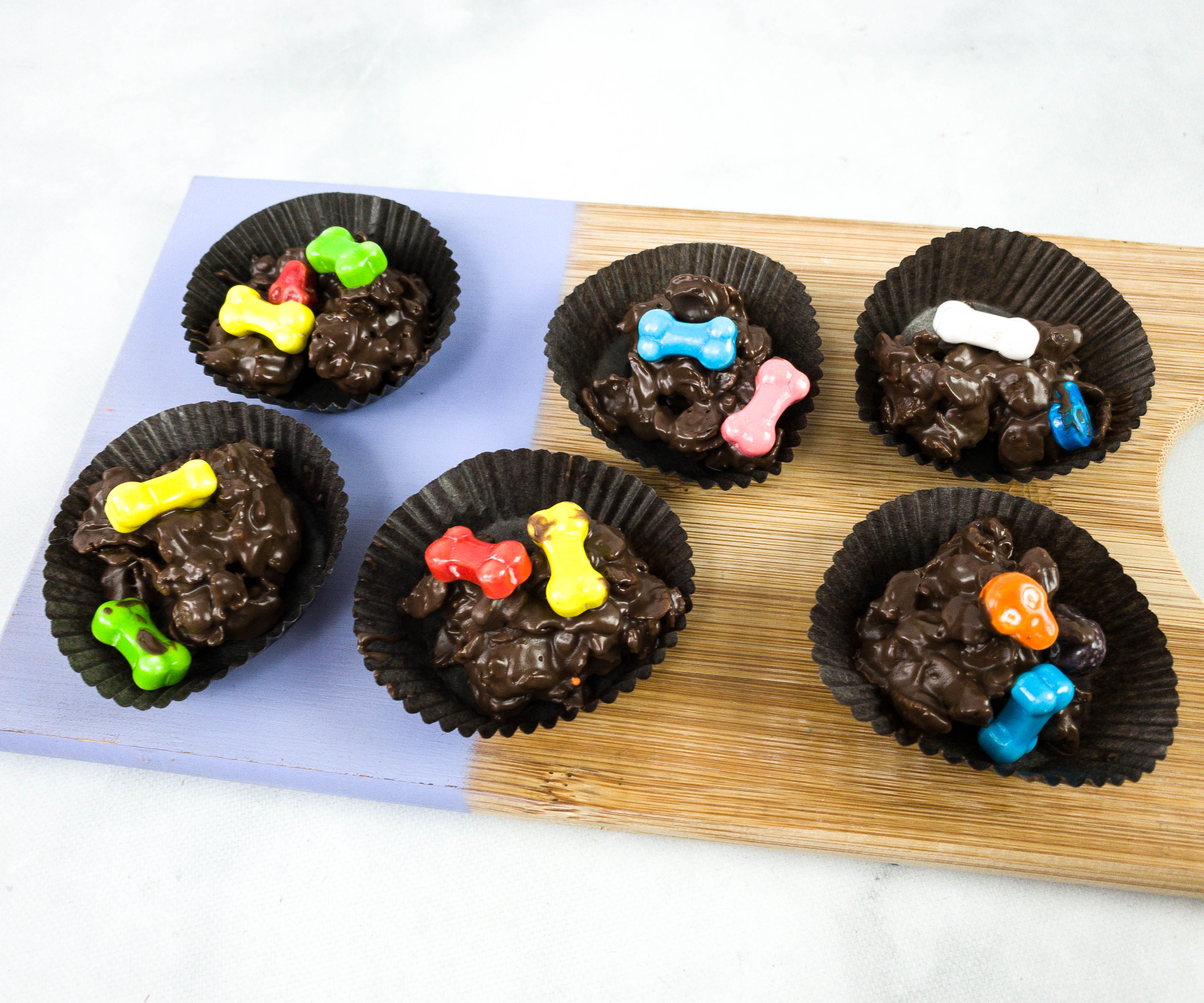 Here's how our crispy bites look like! The bone-shaped and skull-shaped candies add a touch of Halloween to the snacks.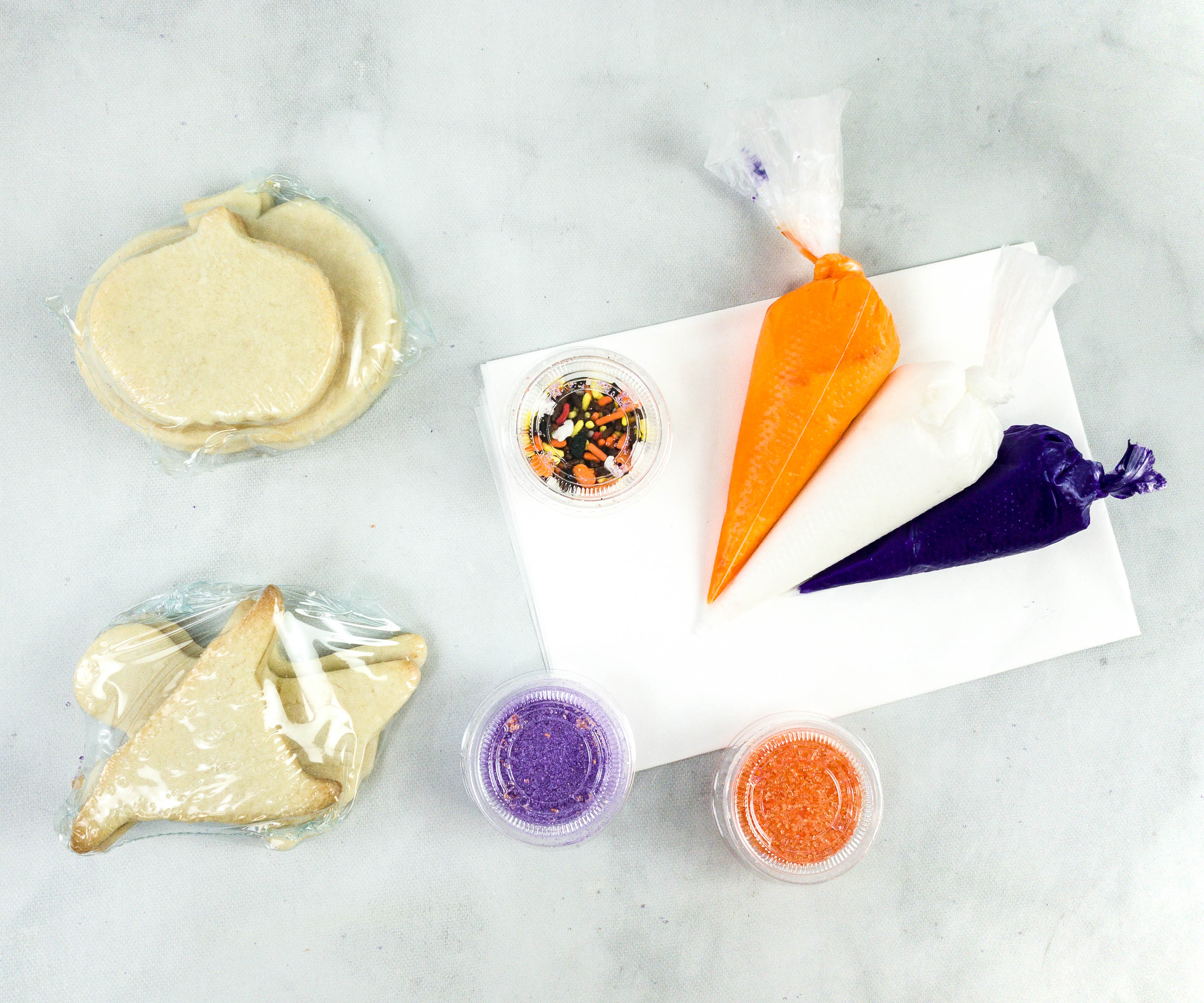 Third Project: Halloween Cookies. For our third project, we used assorted theme cookies, sanding sugar, tubes of frosting colors, paper wax, and Halloween sprinkles.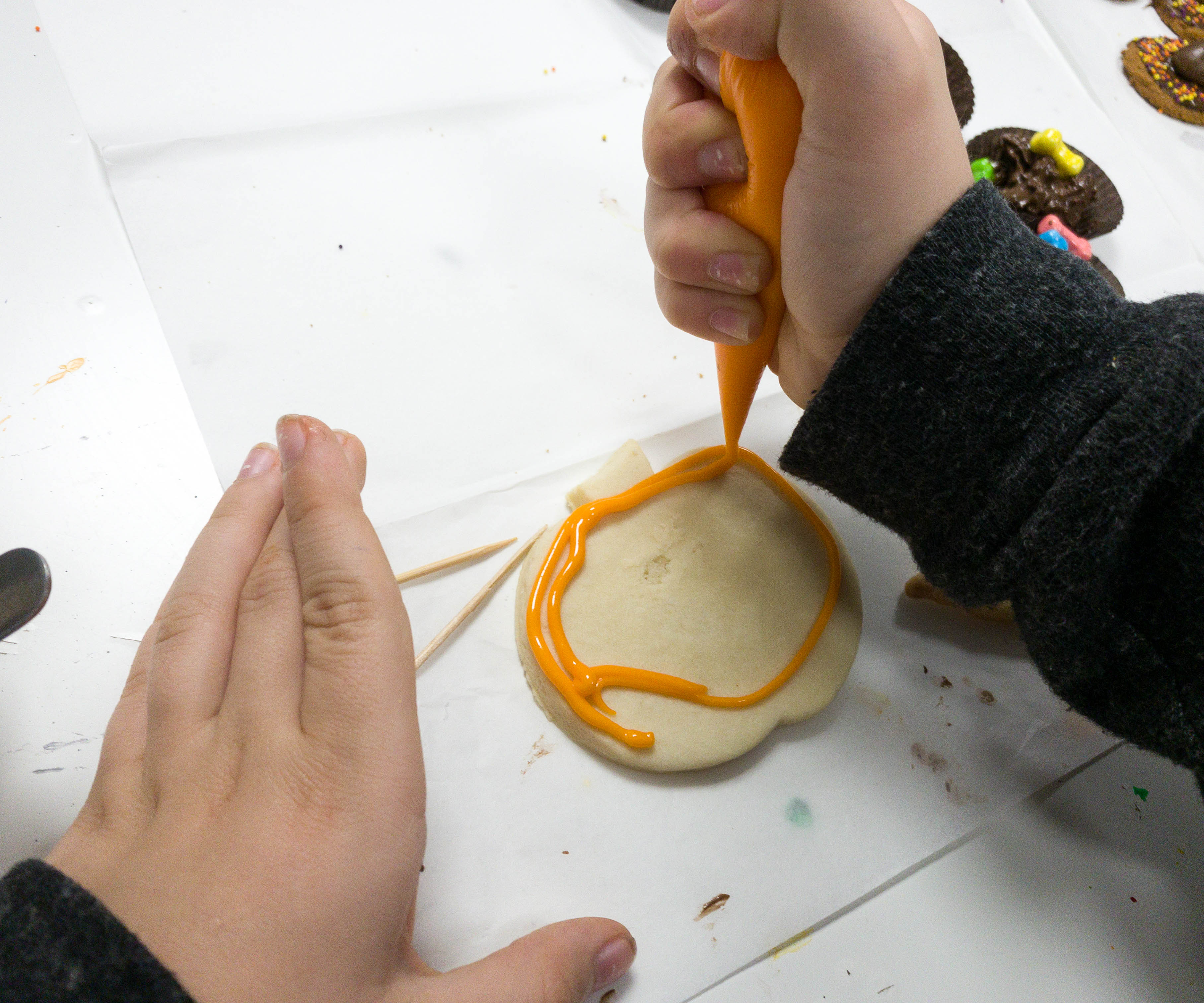 It's really ideal to start frosting on the edges of the cookies. It serves as the border to avoid or even reduce unnecessary overshooting.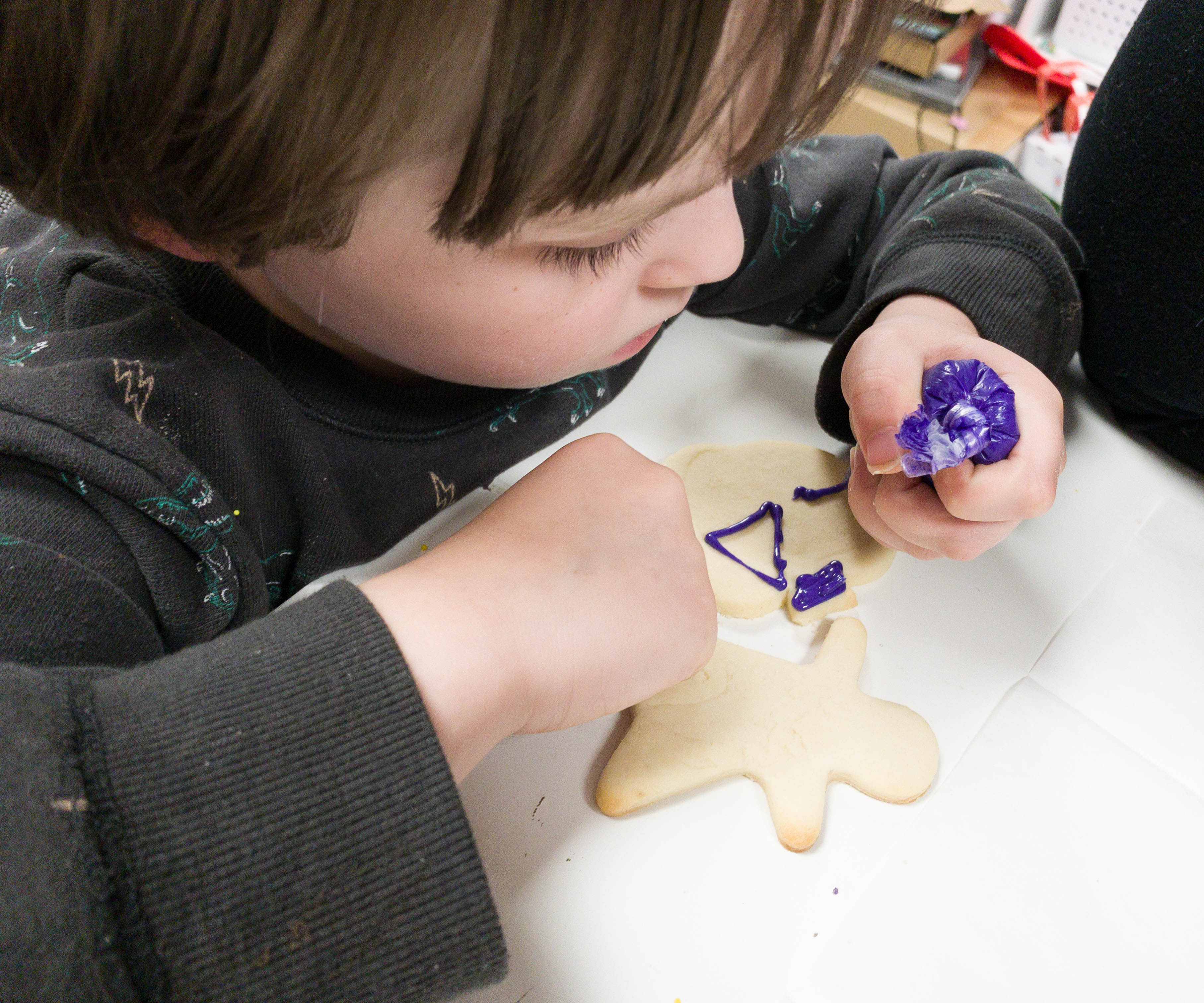 My kid started by putting frosting on top of the theme cookies.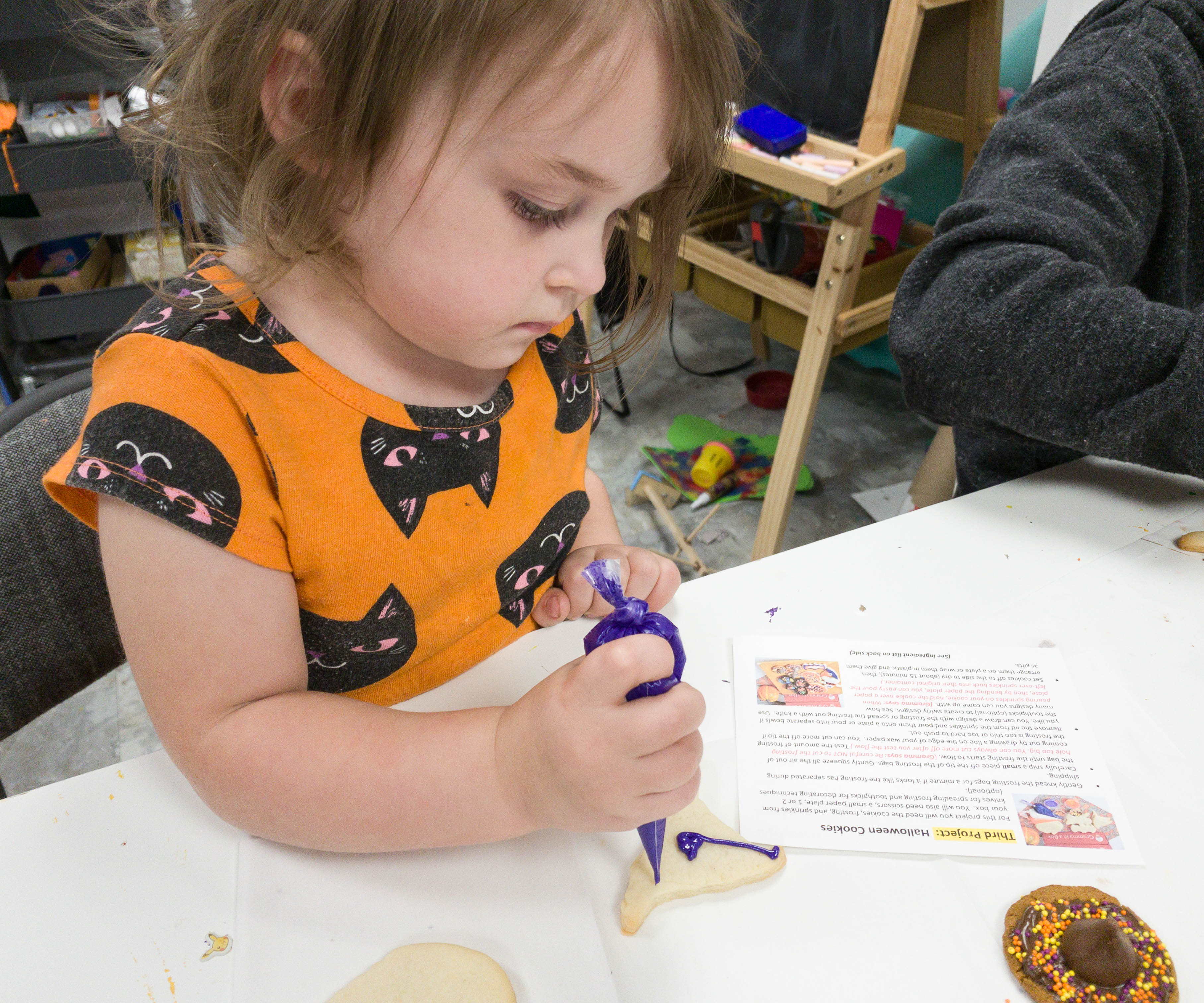 My youngest also grabbed one cookie and decorated it using the purple-colored frosting!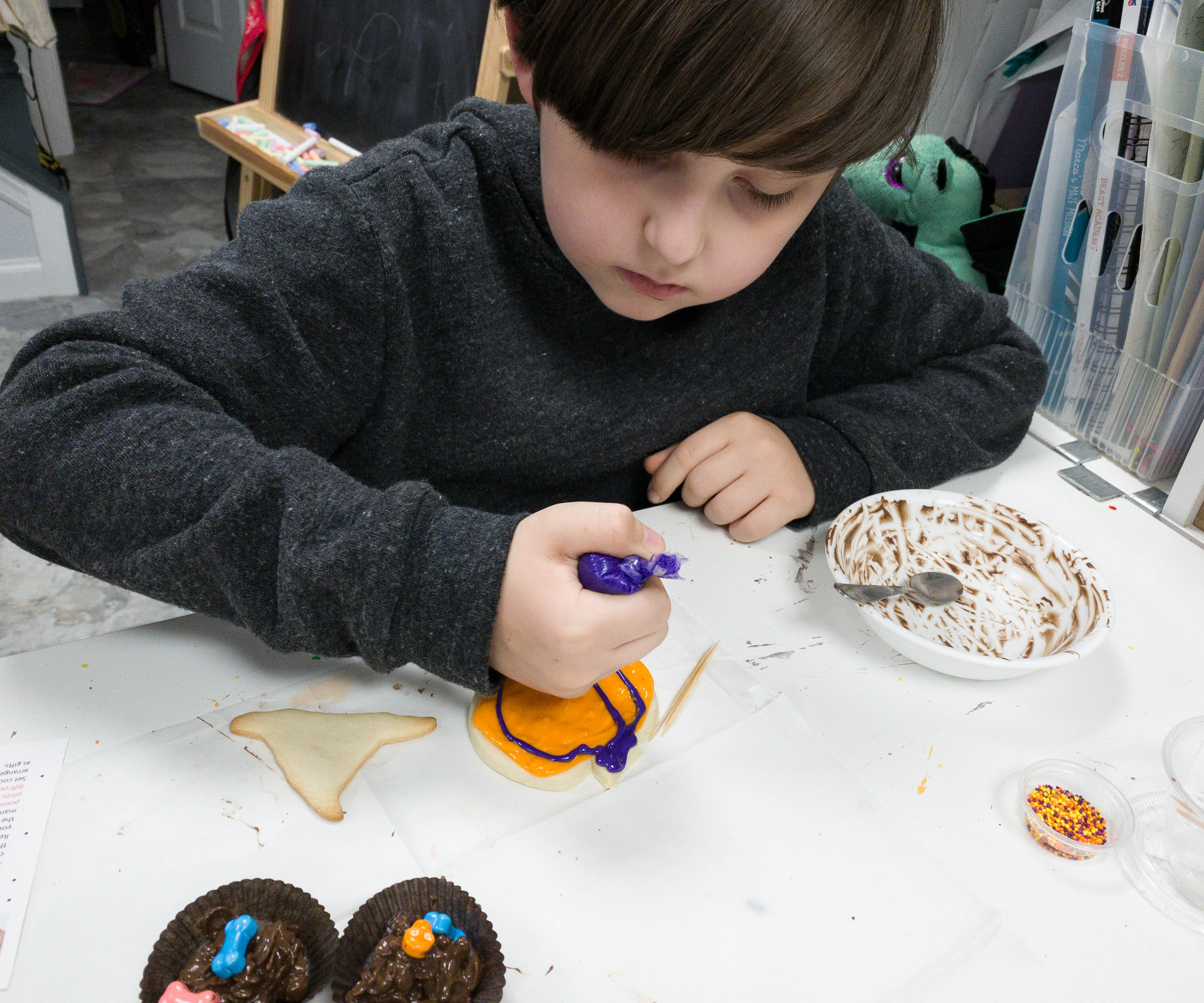 You can also mix and match the frostings. Just like what my older son did for this cookie!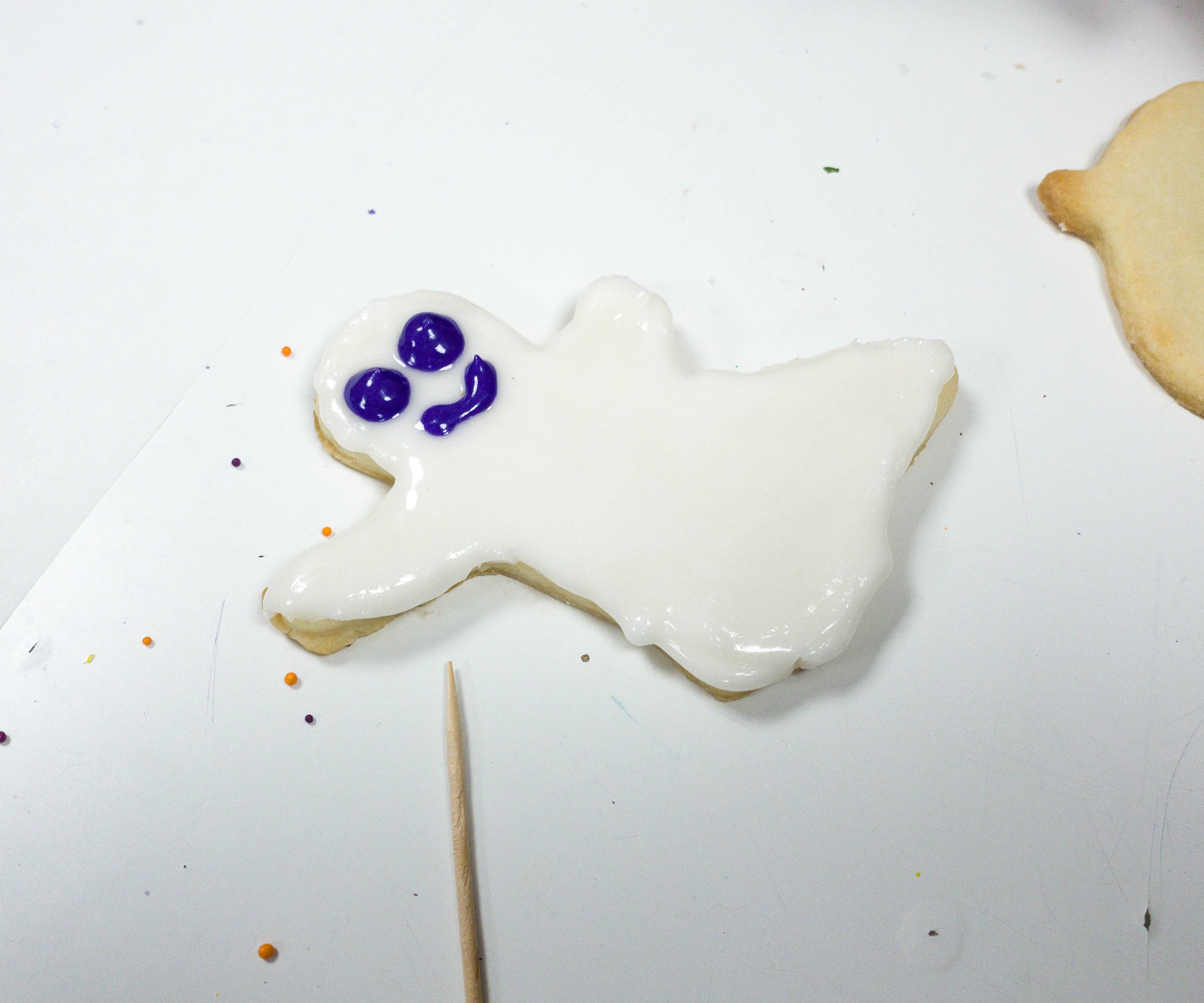 Check this out! It's a yummy ghost cookie!
For some cookies, my kids even tried sprinkling them with sanding sugar.
Decorating cookies is a great way to get kids creative!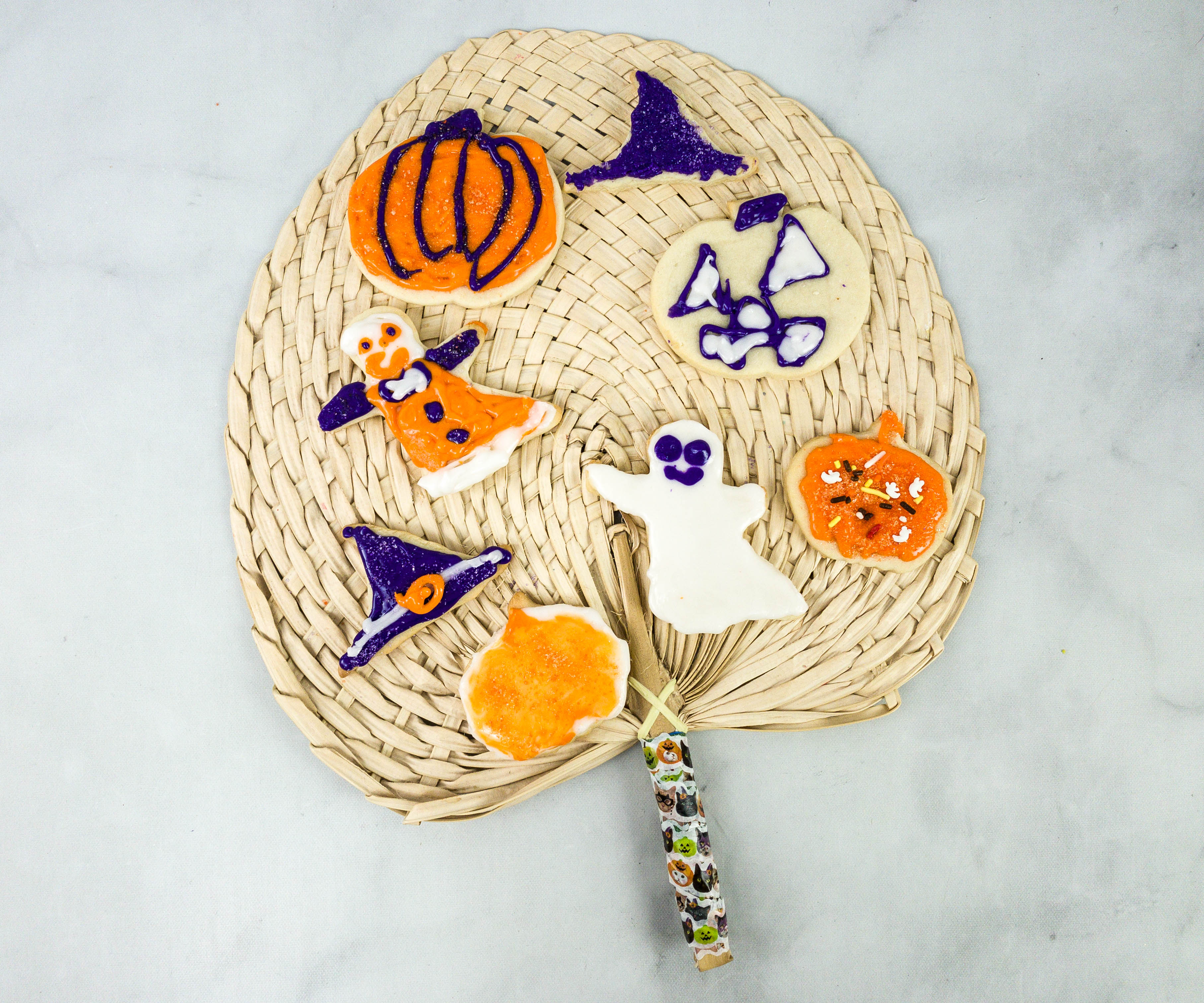 Here are all of the Halloween-themed cookies we made!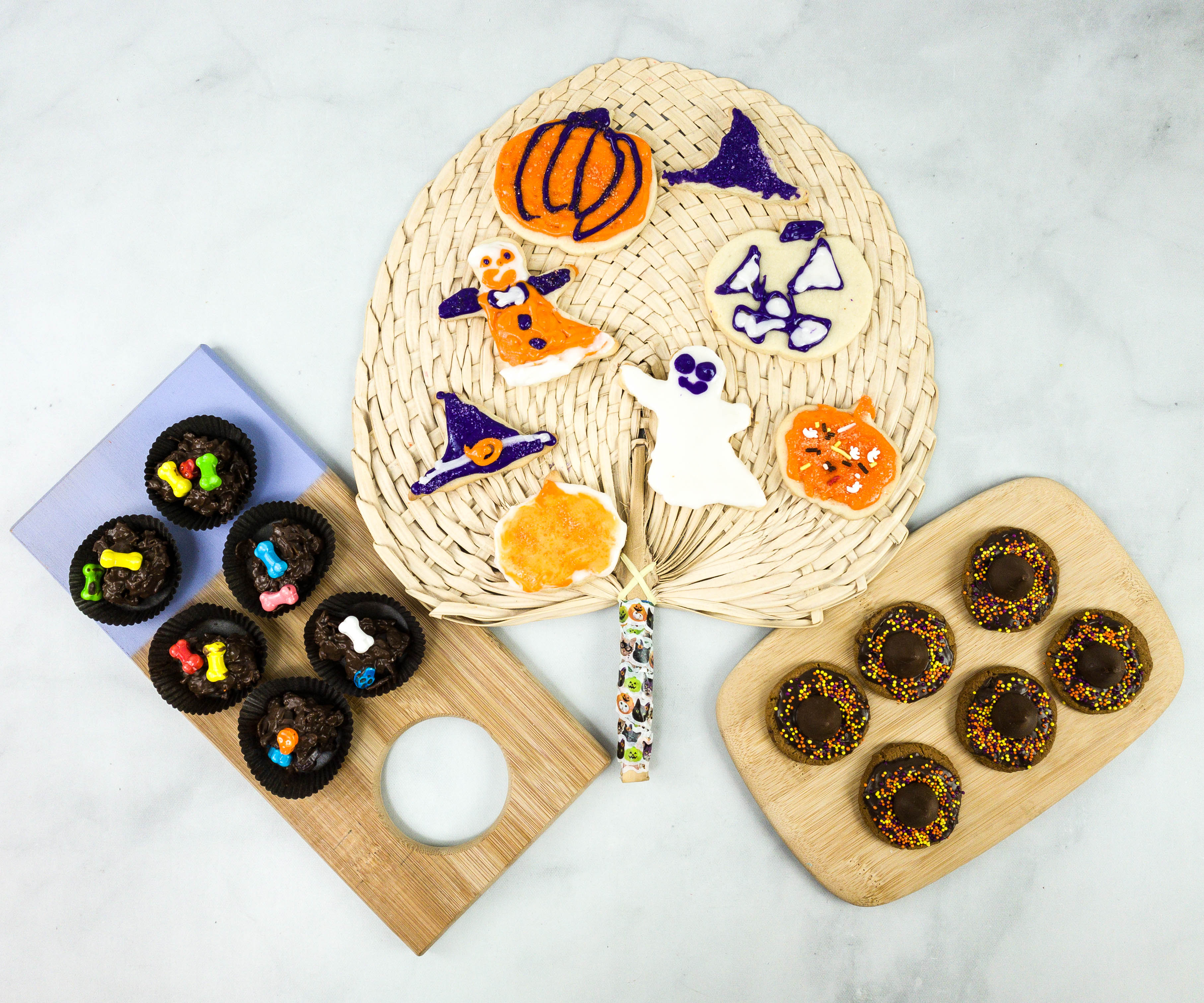 We love all these Halloween-themed edible crafts!
Gramma in a Box really rocks! They're consistent with the quality of their edible crafts and my kids always have fun with them! All the projects are kid-friendly and they are also a great activity for families. This month, we made Halloween-themed treats and my kids' favorite is making the witch's hat using cookies and kisses chocolate! What's great is that after making all the edible crafts, you can also share and snack on all the treats together. We love this box and we think it's one of the most ideal subscriptions for kids' edible crafts!
What do you think about Gramma In A Box?