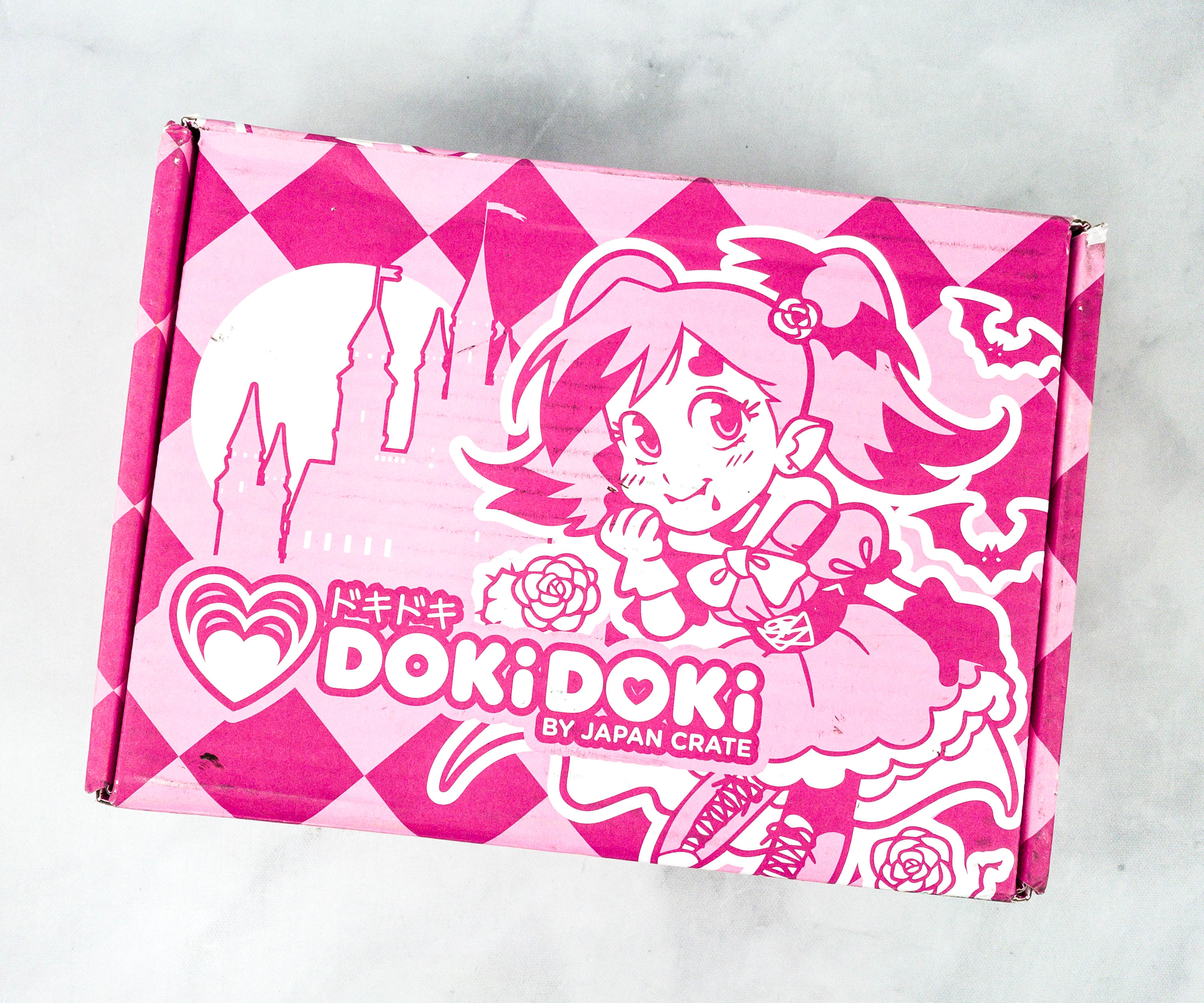 Doki Doki is a monthly kawaii subscription box from Japan Crate. You can subscribe to the box for $35 each month. Every month, you'll receive super cute themed Japanese items – accessories, stationery, plushies, and other adorable Japanese goodies.
DEAL: Use coupon code HELLO to save $3 on your first box!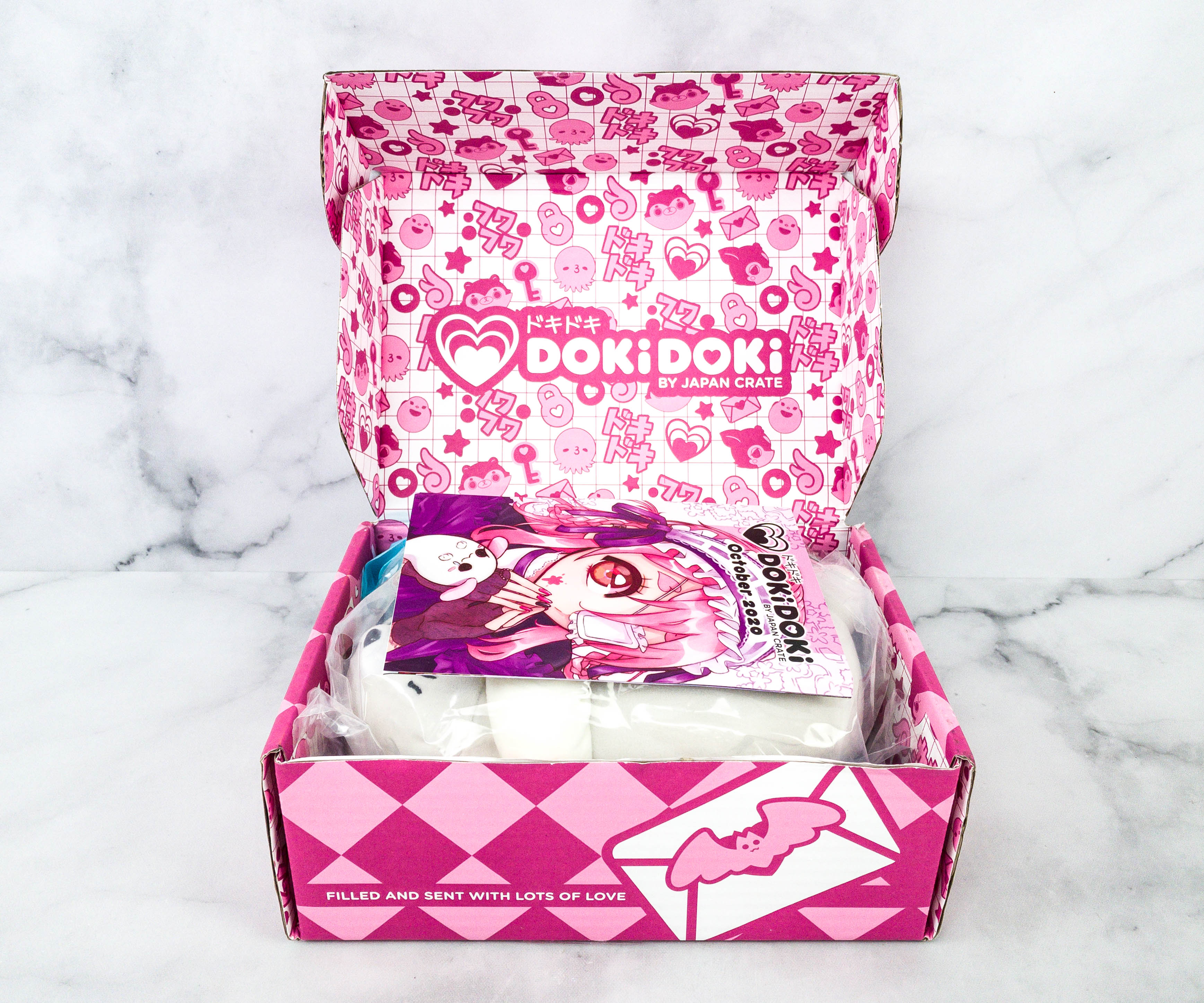 The interior of the box is filled with doodles.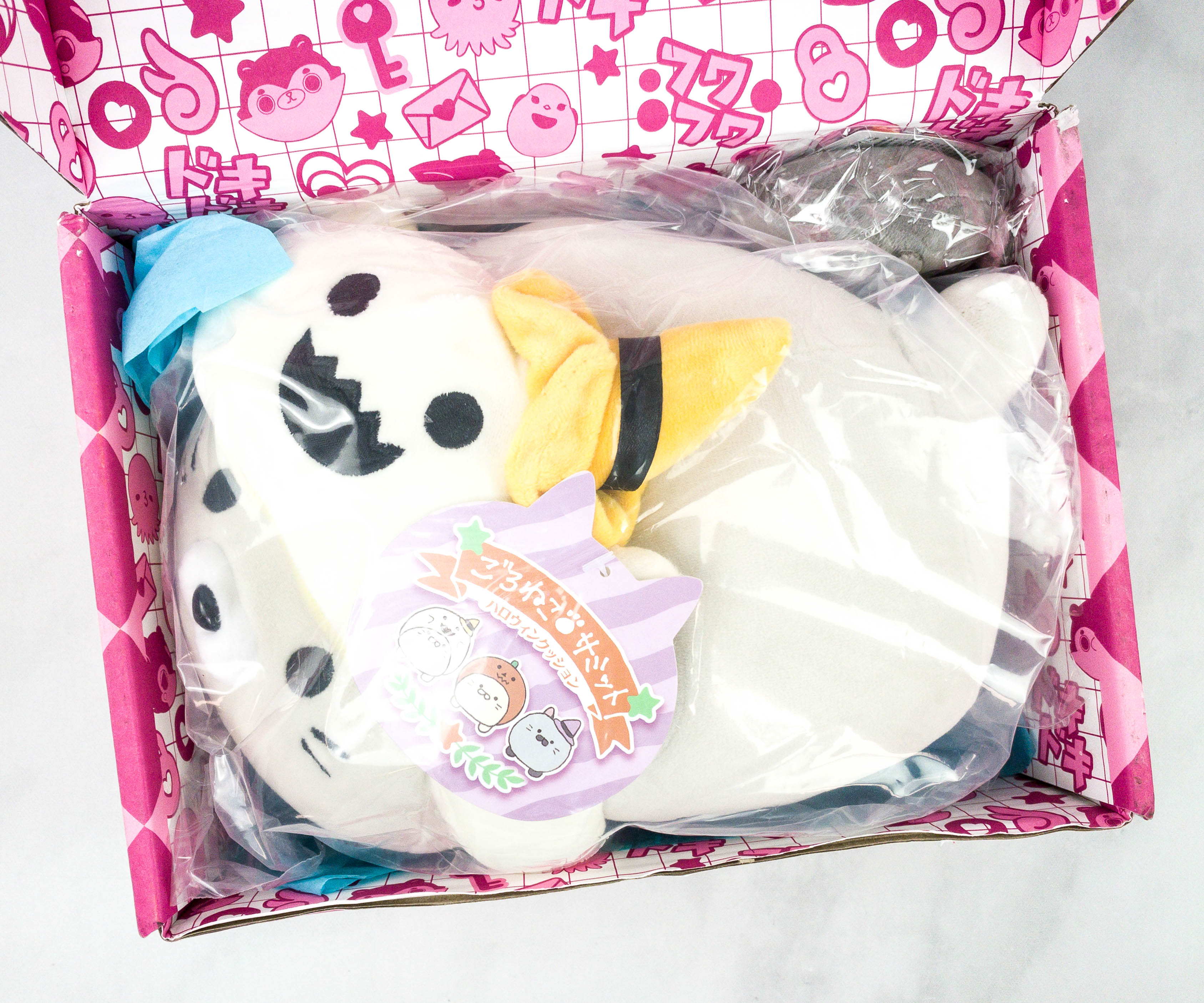 The box is full to the brim. Most of the items were also separately wrapped in plastic.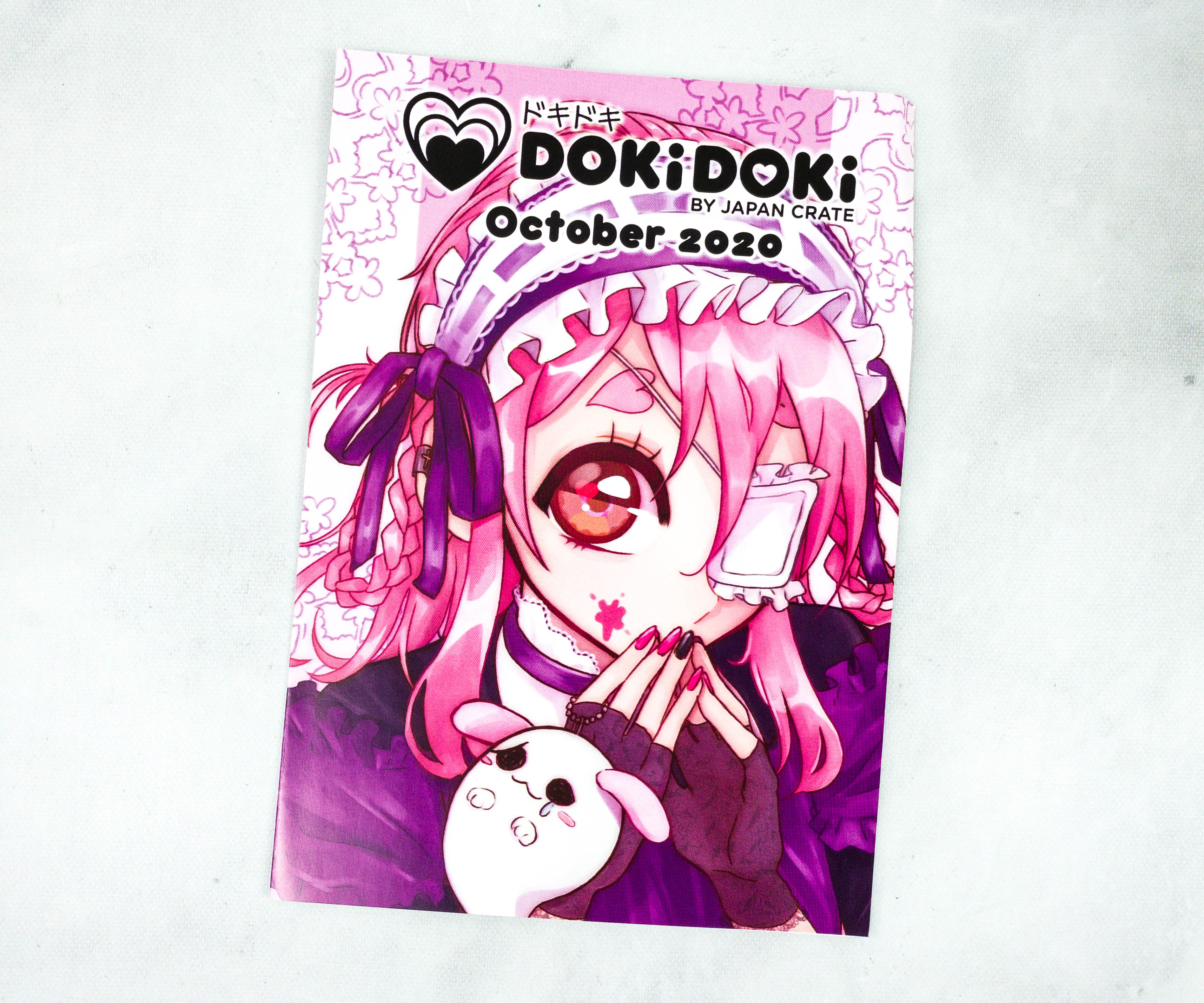 The box includes a booklet with kawaii cover art!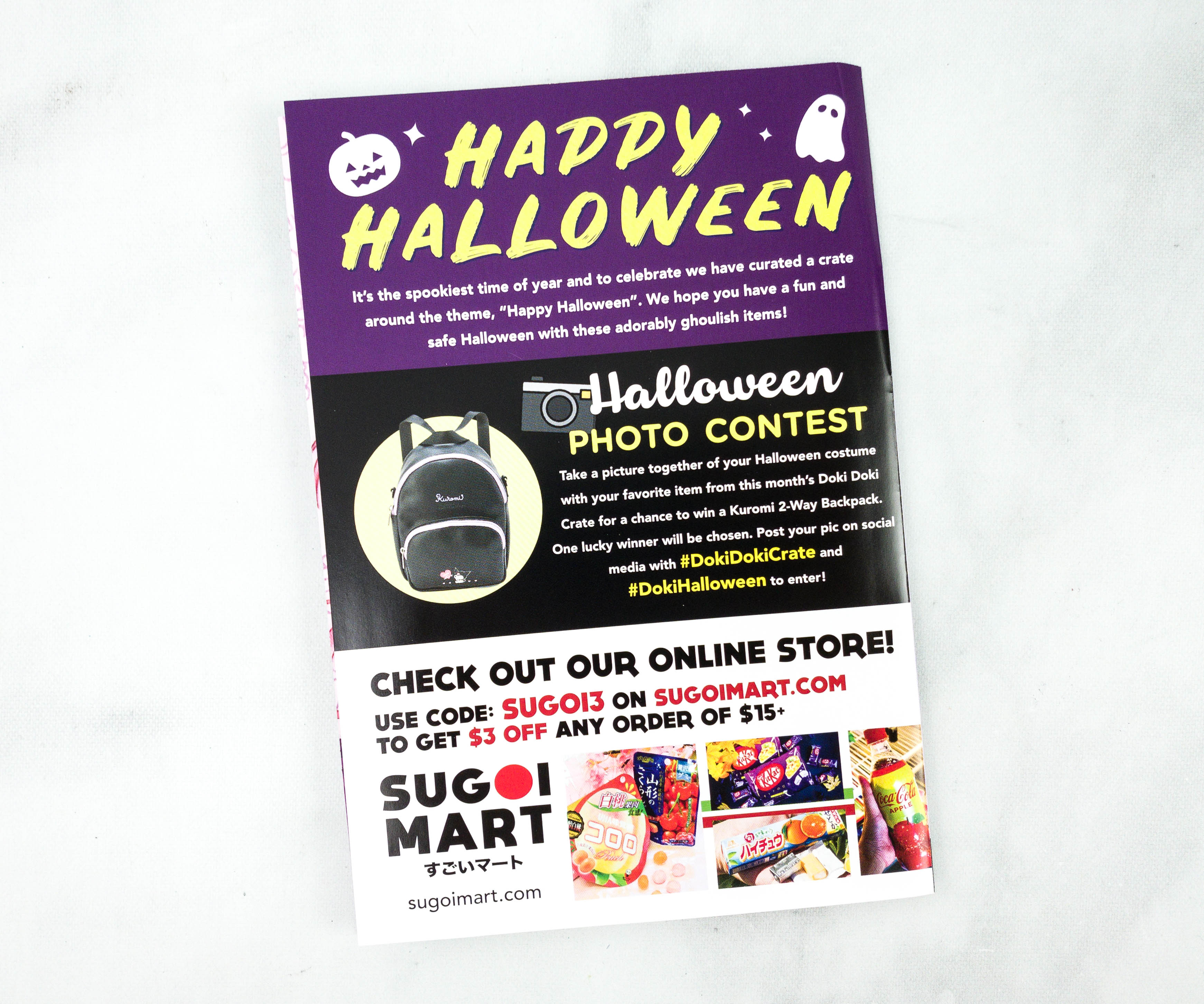 Ocrober 2020 theme is HAPPY HALLOWEEN.
Inside, there are photos of the items, plus a brief description for each.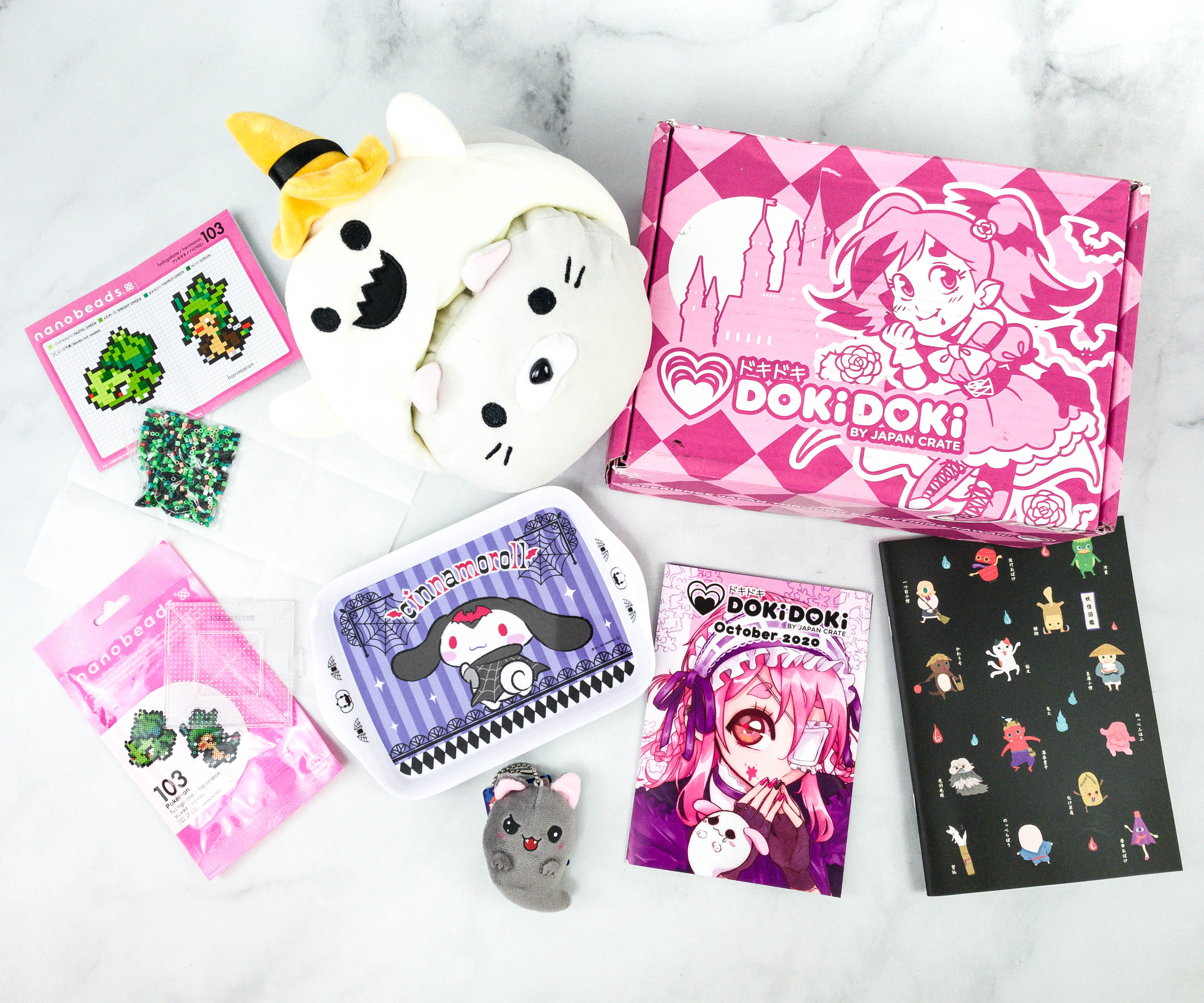 Everything in the October 2020 box!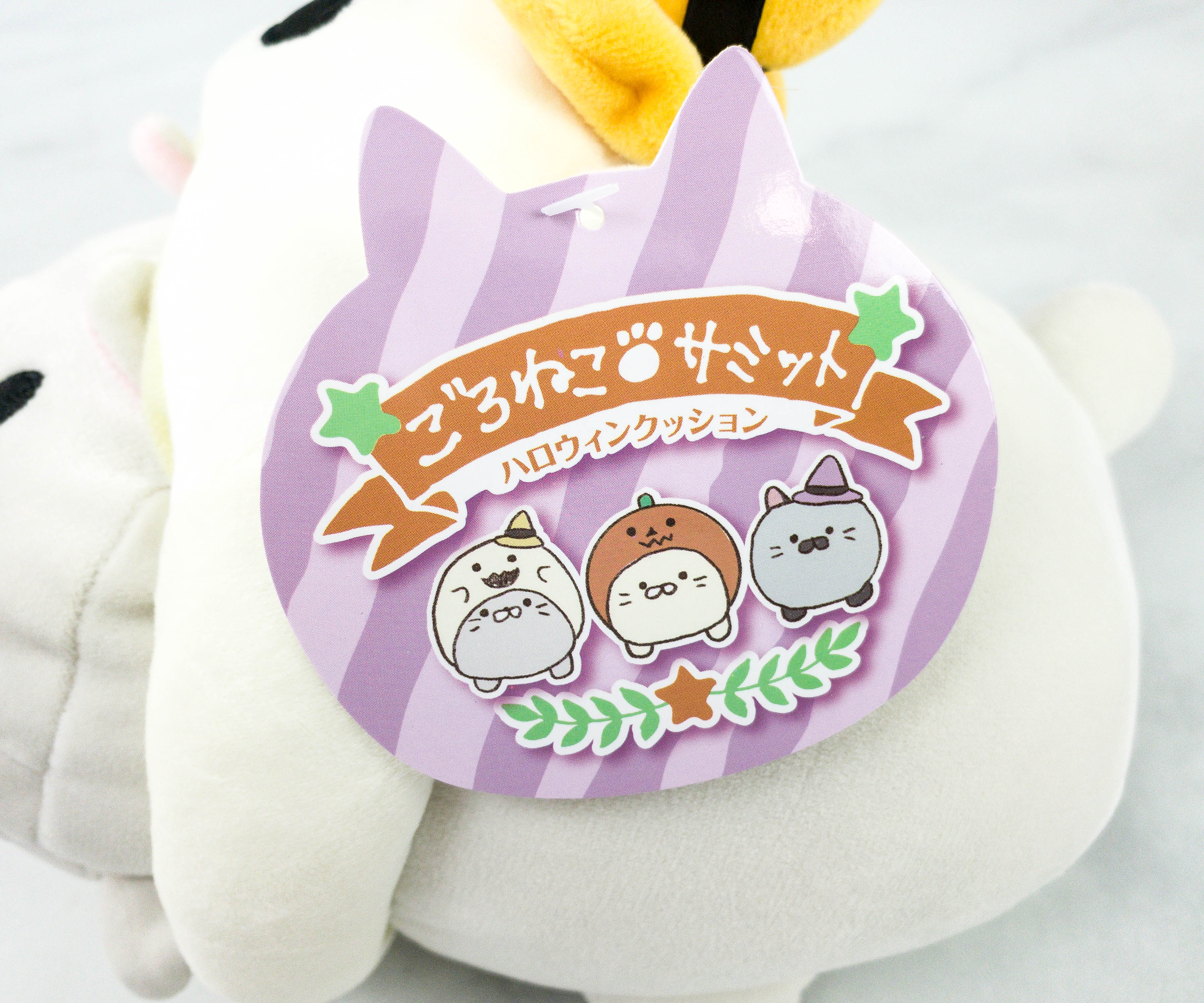 Halloween Goroneko Summit Plush. According to the label, this super cute plush toy is available in three different Halloween costume designs!
We received a mochi-inspired cat plush toy, dressed like a ghost. It's so soft and squishy!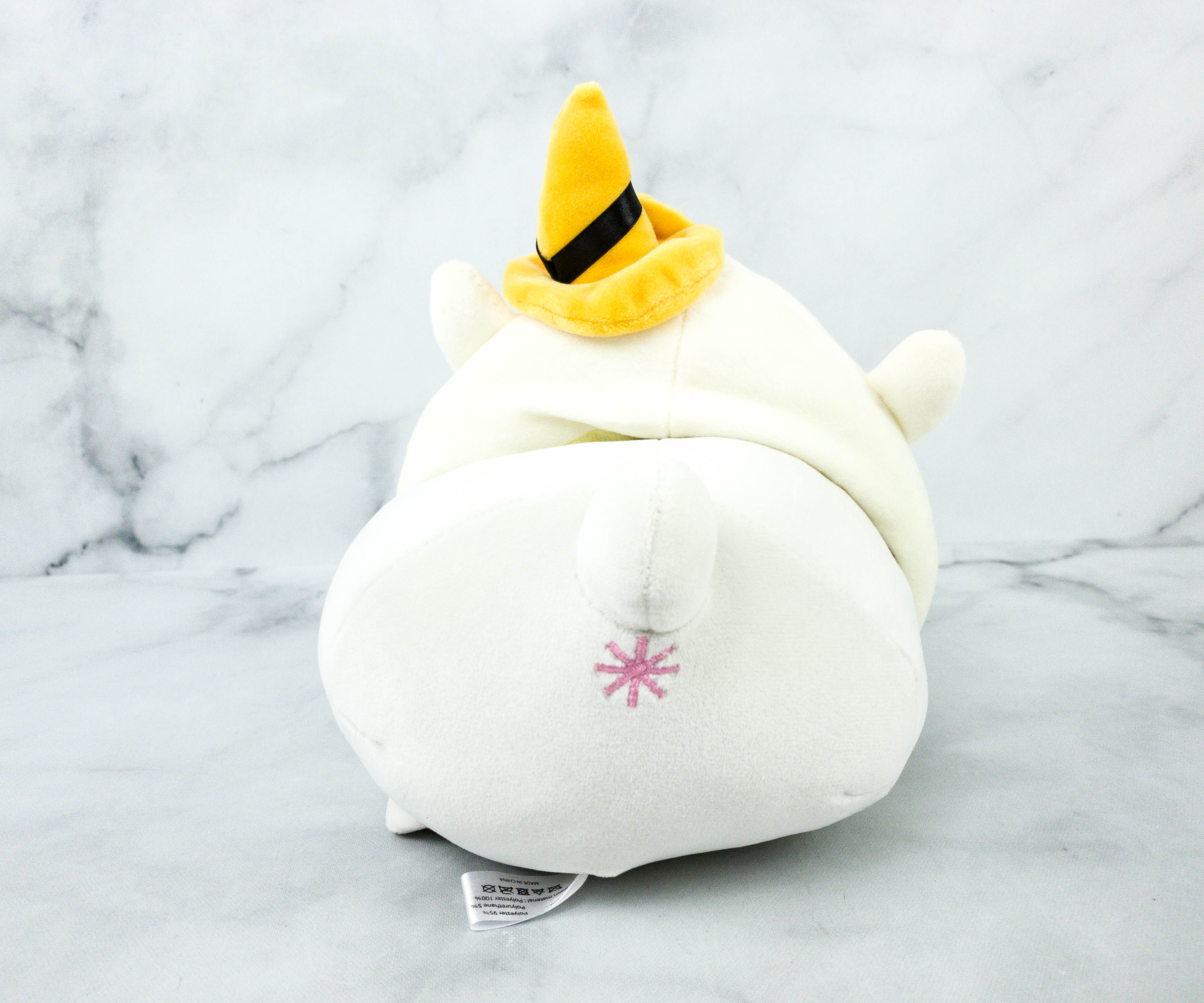 Even the back of the plushy is cute!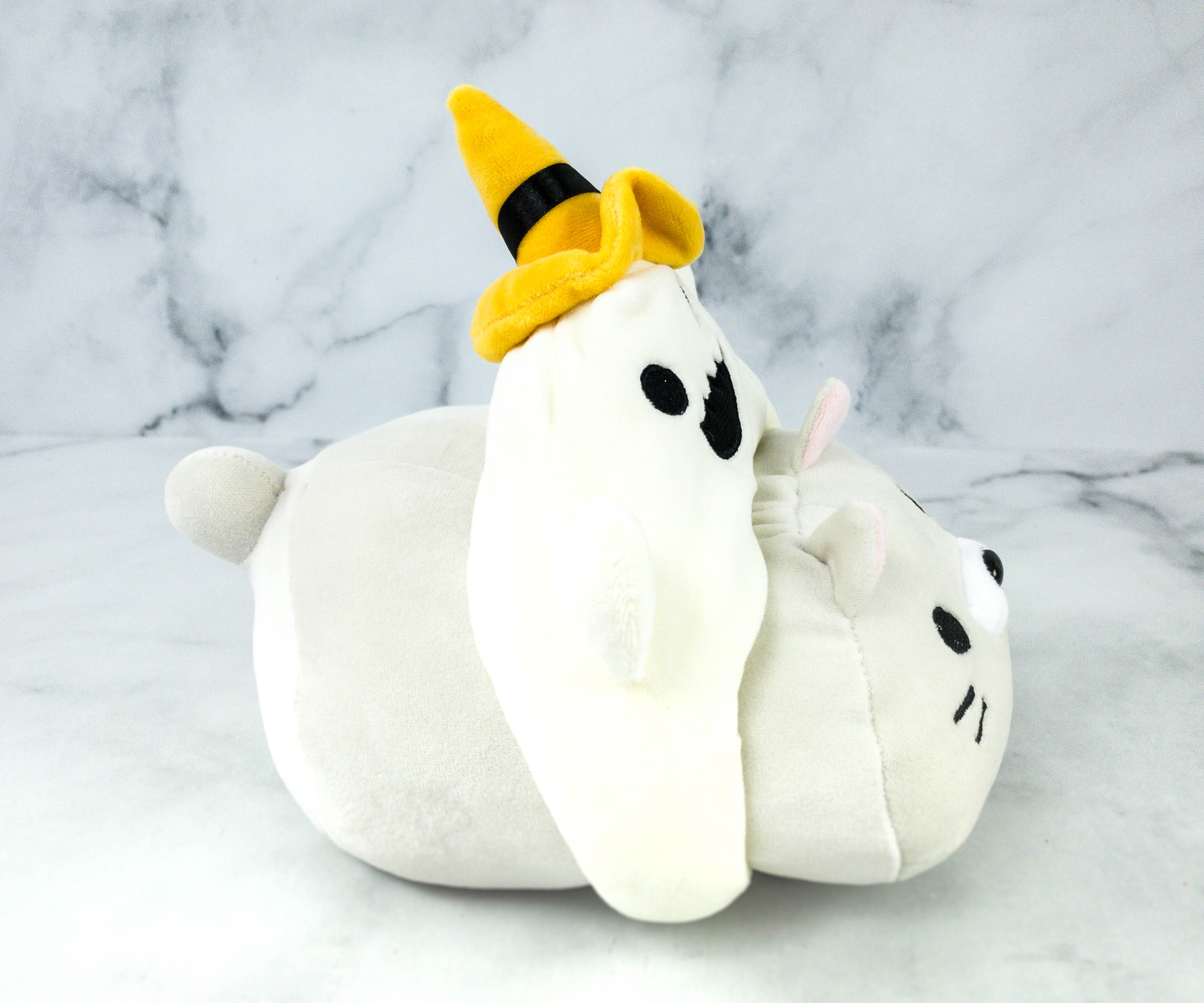 It's spooky but cute, a cuddly companion while watching horror movies this Halloween!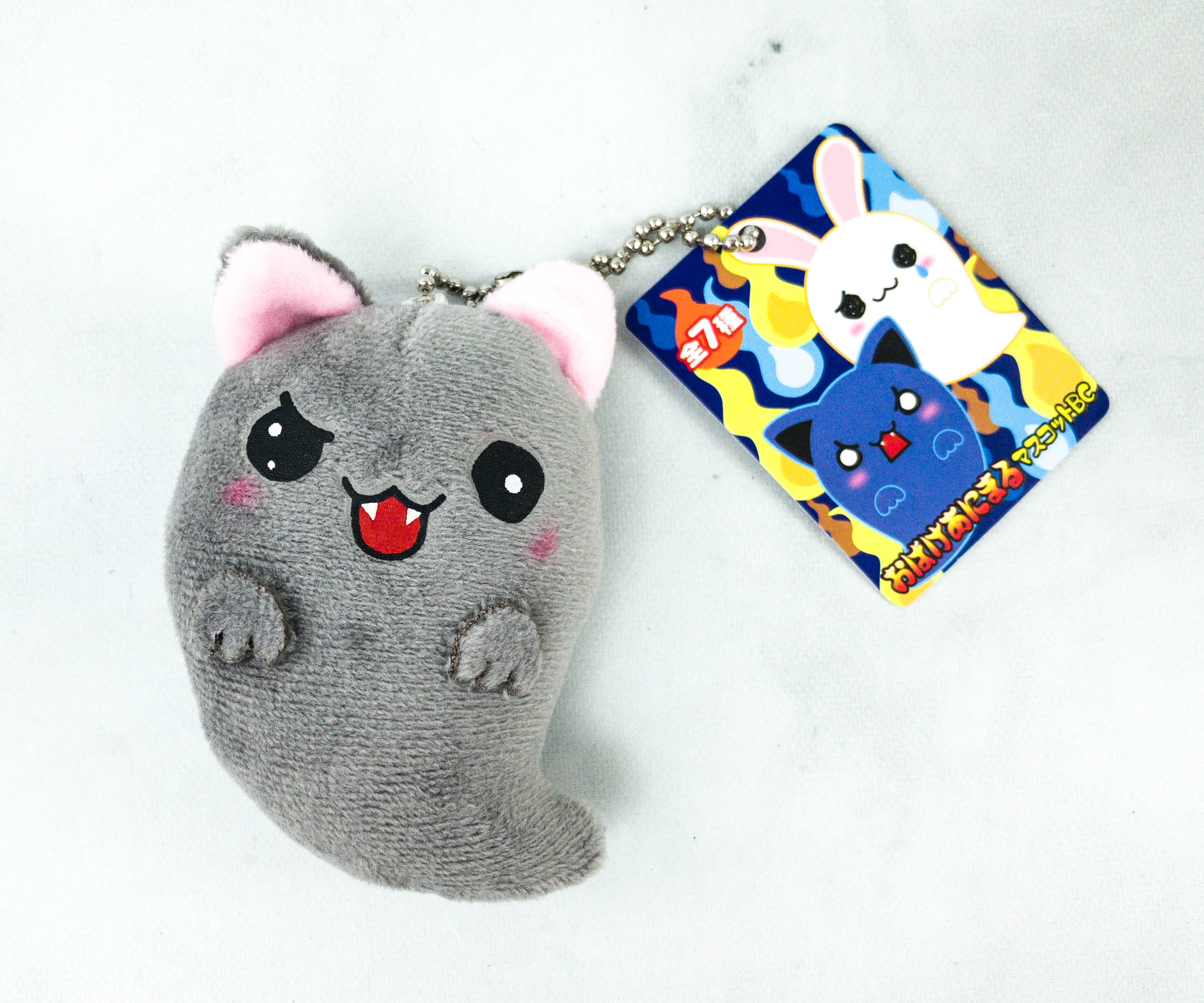 Animal Ghost Plush Charm. Here's another kawaii plushie, and this time it's pretty small so it's like a charm that I can easily bring anywhere! Subscribers will receive 1 out of 6 available designs. We have an adorable ghost cat in gray, with kawaii eyes and small fangs that made it look cute rather than scary!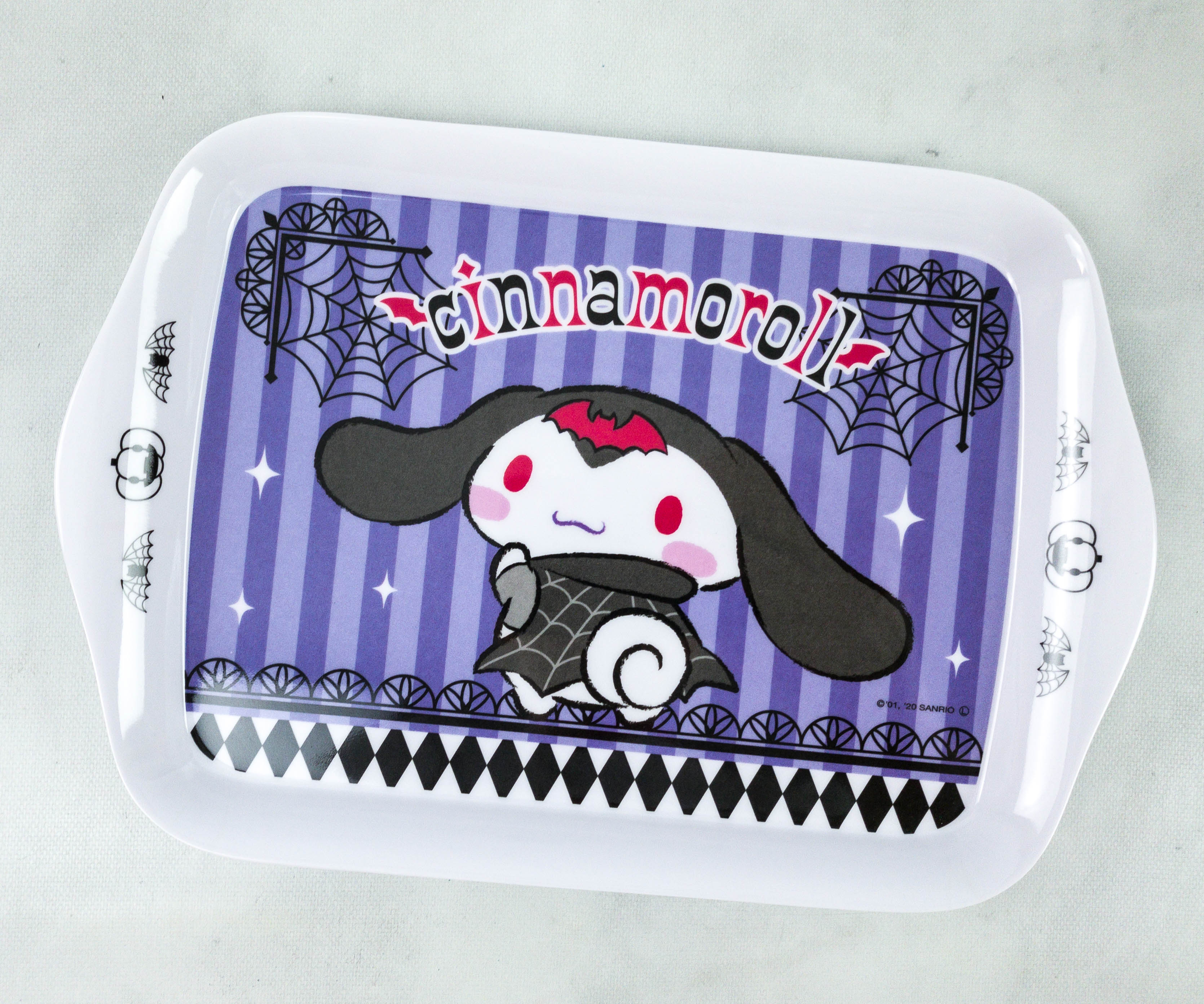 Vampire Cinnamoroll Tray. It's a plastic tray that features Cinnamoroll in her cute Halloween costume.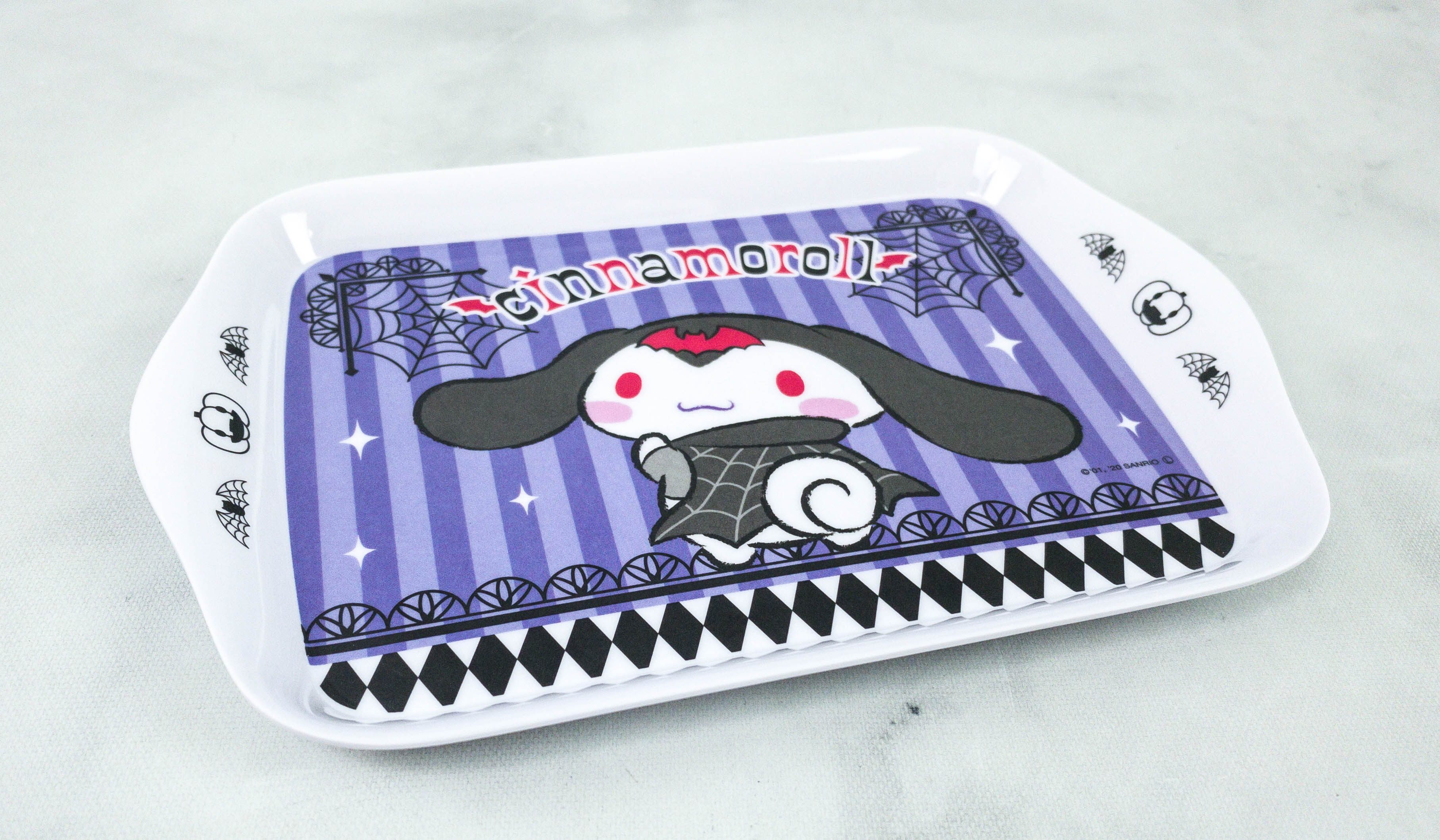 This tray is great for serving Halloween treats or even for displaying Halloween crafts!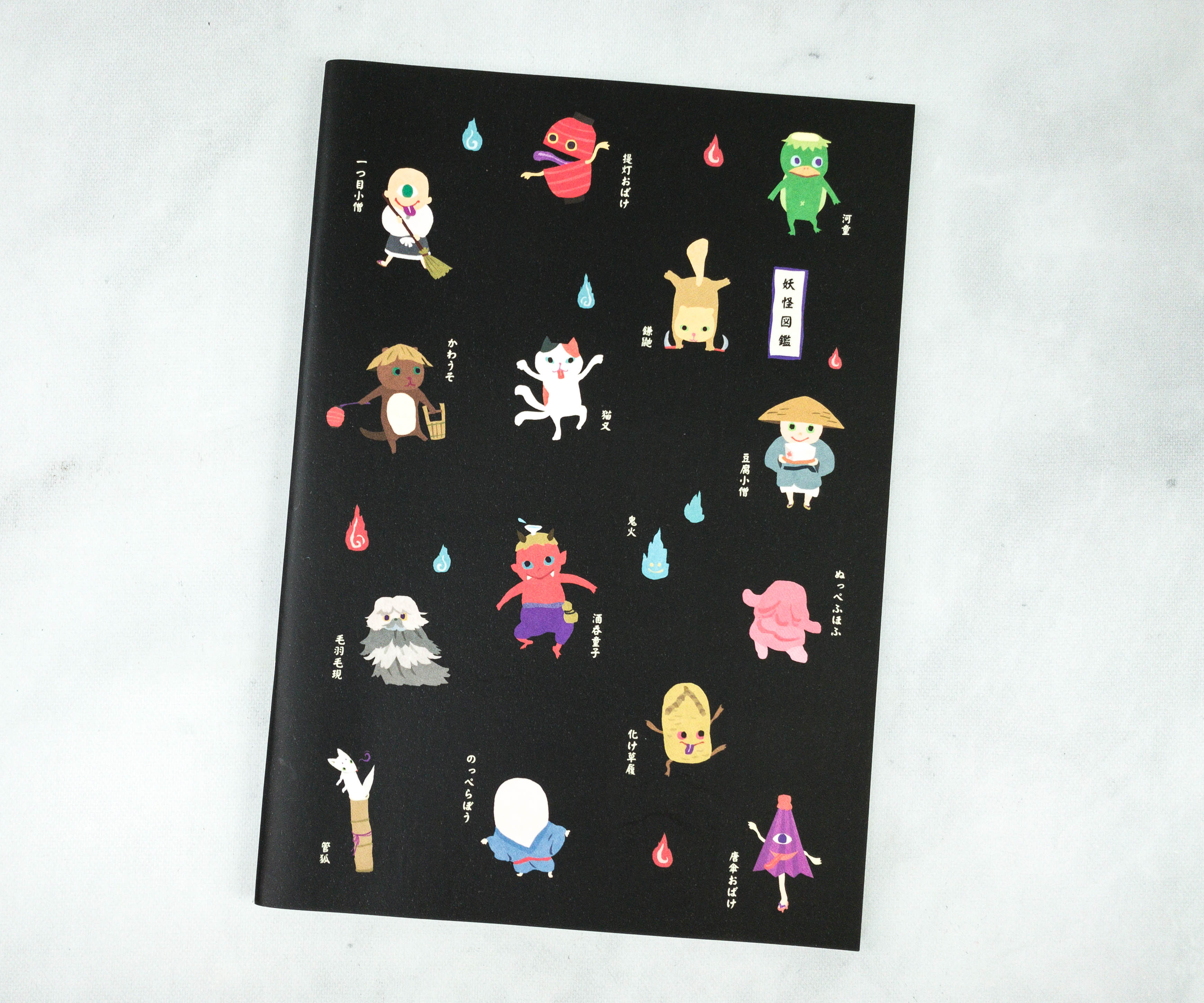 Obake Notebook. It's an A5-sized notebook with a black cover page and different kinds of Yokai, a preternatural creature in Japanese folklore.
Some of the featured characters include a nine-tailed fox, a three-eyed dog, a transforming cat, a badger, and other spirit possessed animals and household objects.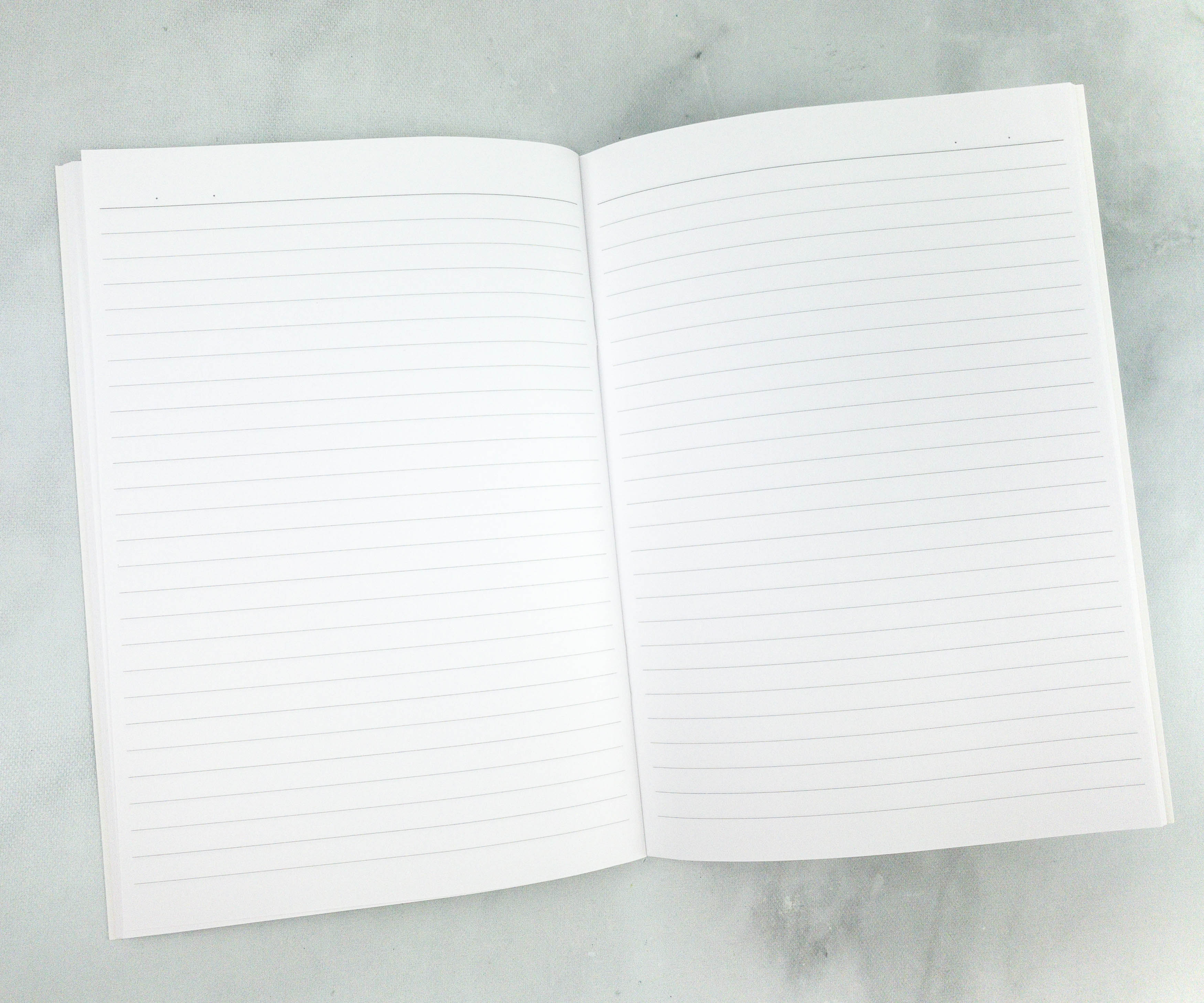 The pages are lined and the paper quality is nice. We can even plan our Halloween activities on this spooky notebook!
Pokemon Nanobeads. This kit includes tiny cylindrical beads called nanobeads and by putting them together, we can form a Pokemon figure!
Featured at the back of the packaging is a QR code and an instruction manual written in Japanese.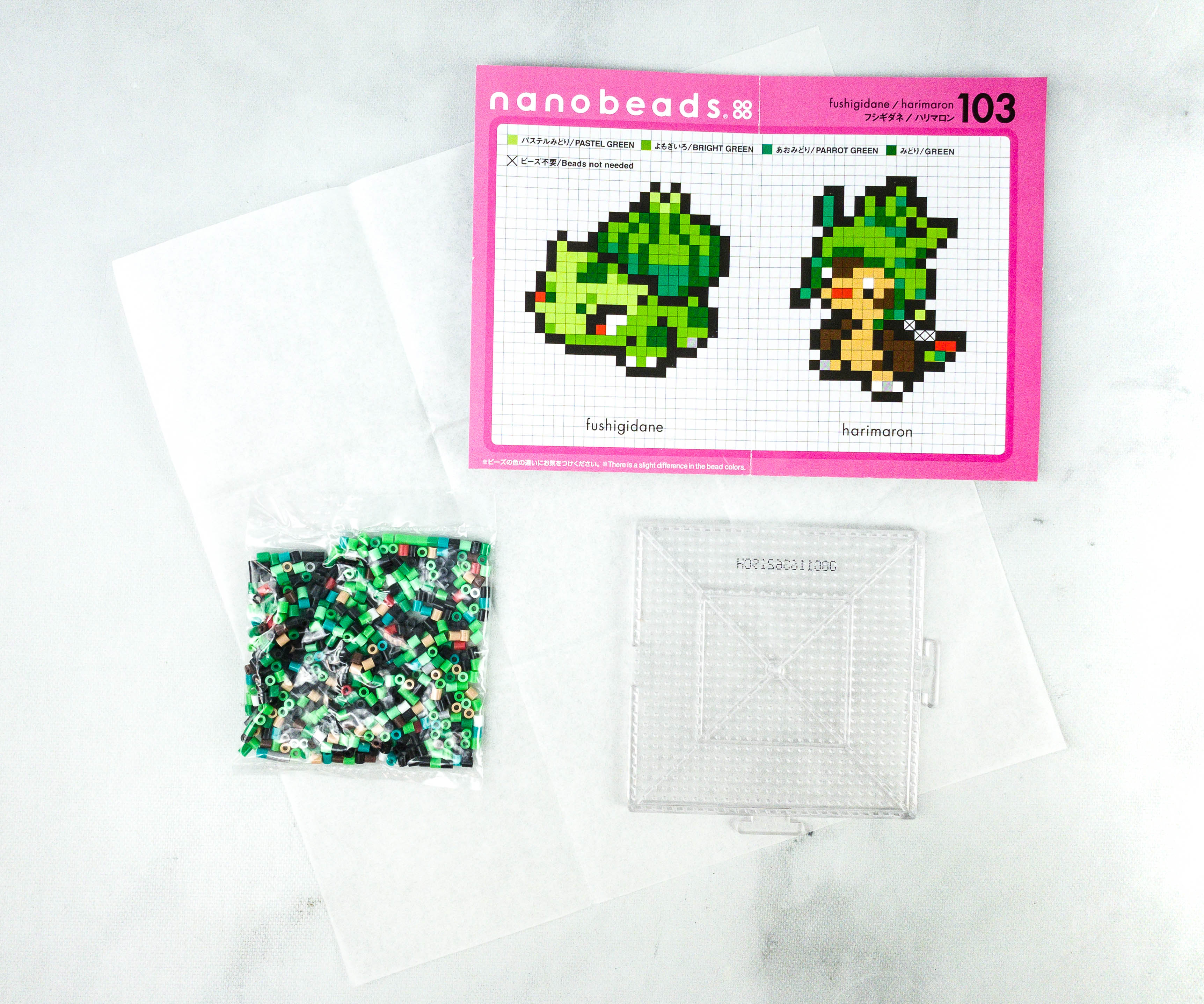 The kit includes a plastic pack full of different colored nanobeads, 2 unique pokemon designs, and a flat plastic board where you can create your design. There are 7 available Pokemon designs, and we received Bulbasaur and Chespin!
This month's Doki Doki Crate is Halloween-themed, but everything is still kawaii! Our favorites are plushies, one is a cuddly cat in a ghost costume and the other is a spooky cat that can be attached to a bag as a charm. The rest of the items are also useful, like the notebook and the tray. This subscription is always filled with cuteness and we can't get enough of it!
What did you think of this month's Doki Doki Crate?