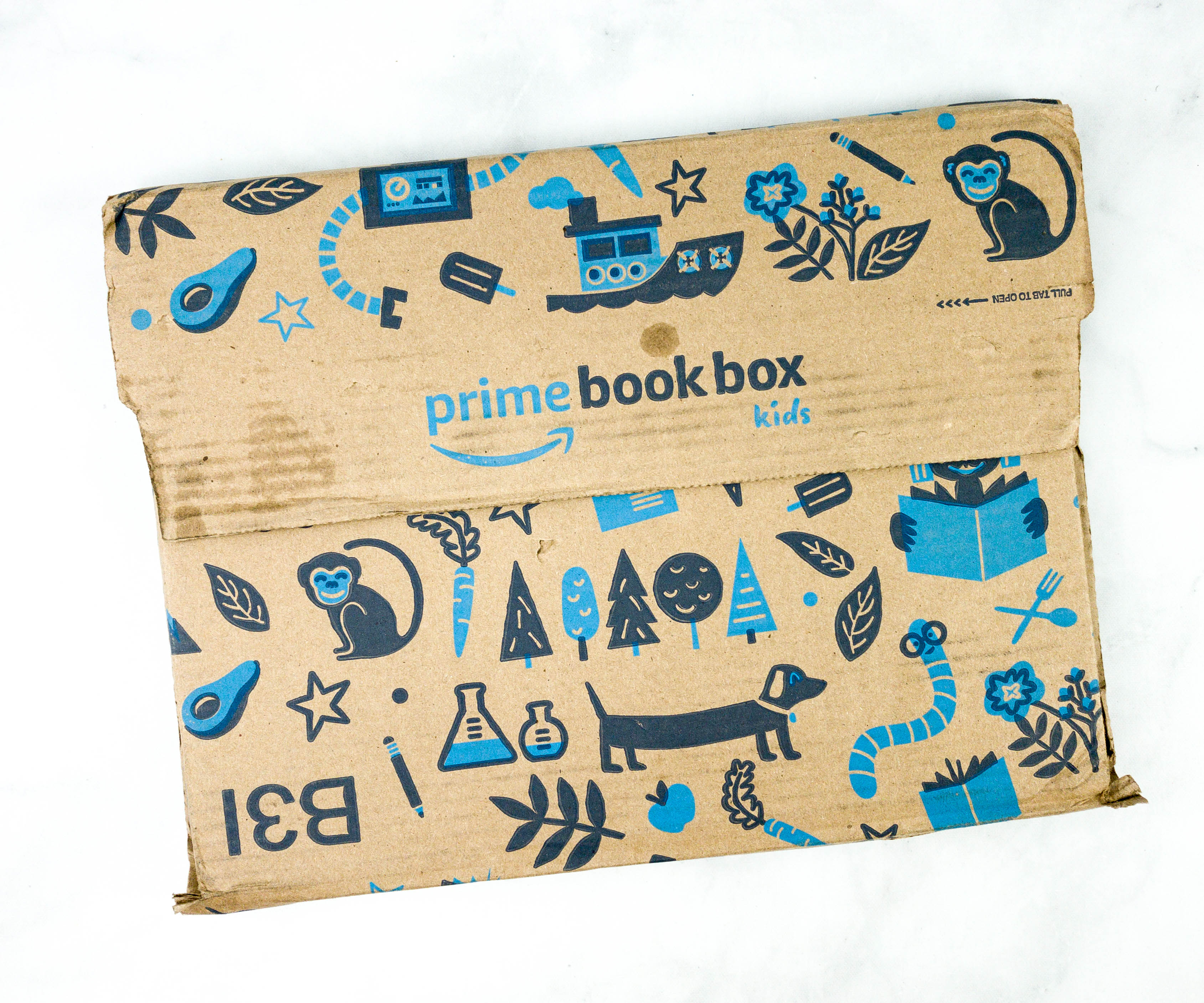 Amazon Prime Book Box for Kids is a subscription box that contains children's books perfectly matched to your reader's age. The box costs $19.99 and you can choose the frequency to receive your box every 1, 2, or 3 months.  This box is exclusively available for Amazon Prime members. If you're not an Amazon Prime member, start your FREE 30-day trial today.
Each box contains 2 hardcover children's books tailored to your reader's age (for ages 3-12), or 4 board books for kids 2 and younger. You can skip a box and change the frequency in Your Memberships & Subscriptions.
This month's box contains hardcover books for pre-schoolers ages 3-5.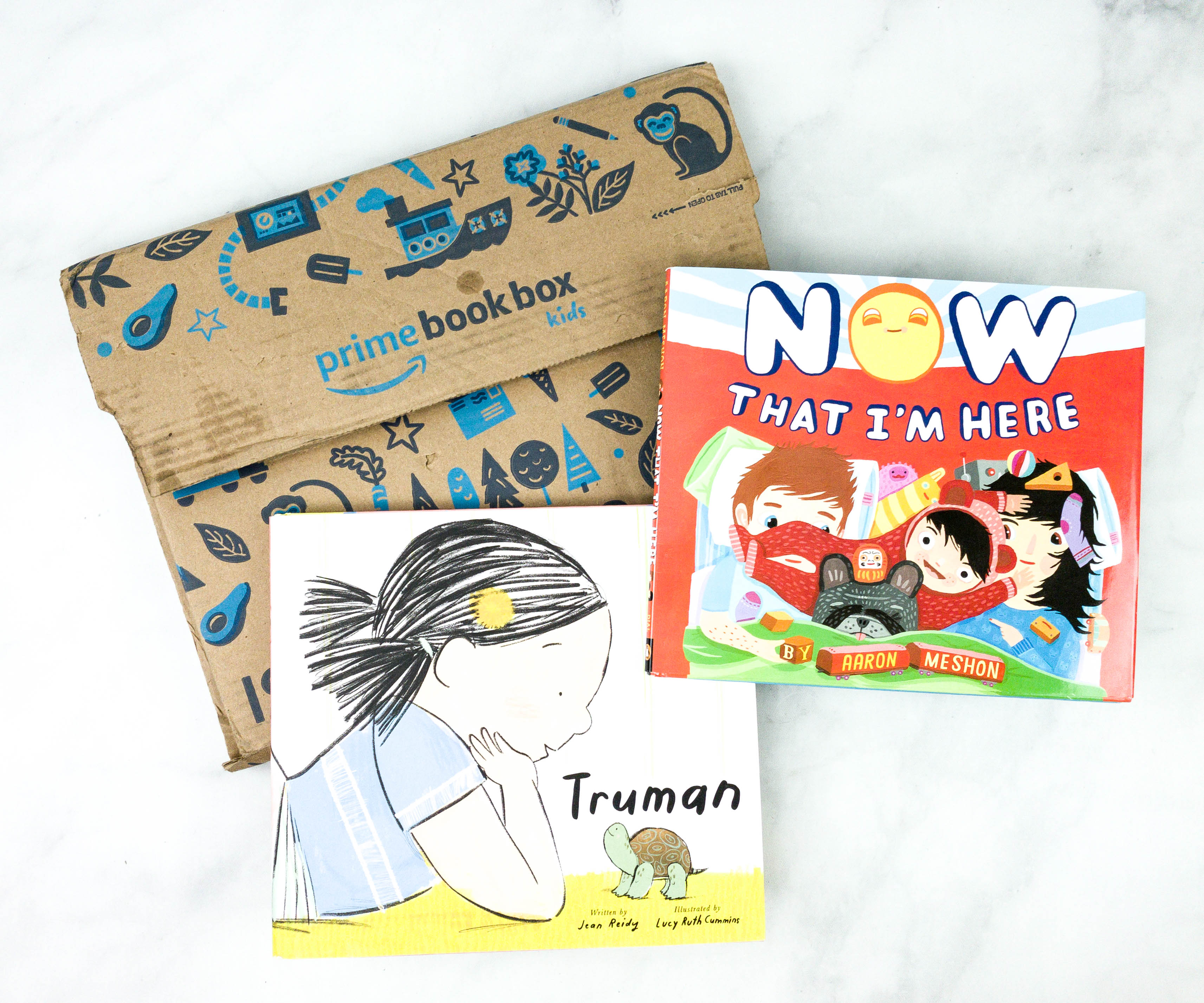 Everything in this pack!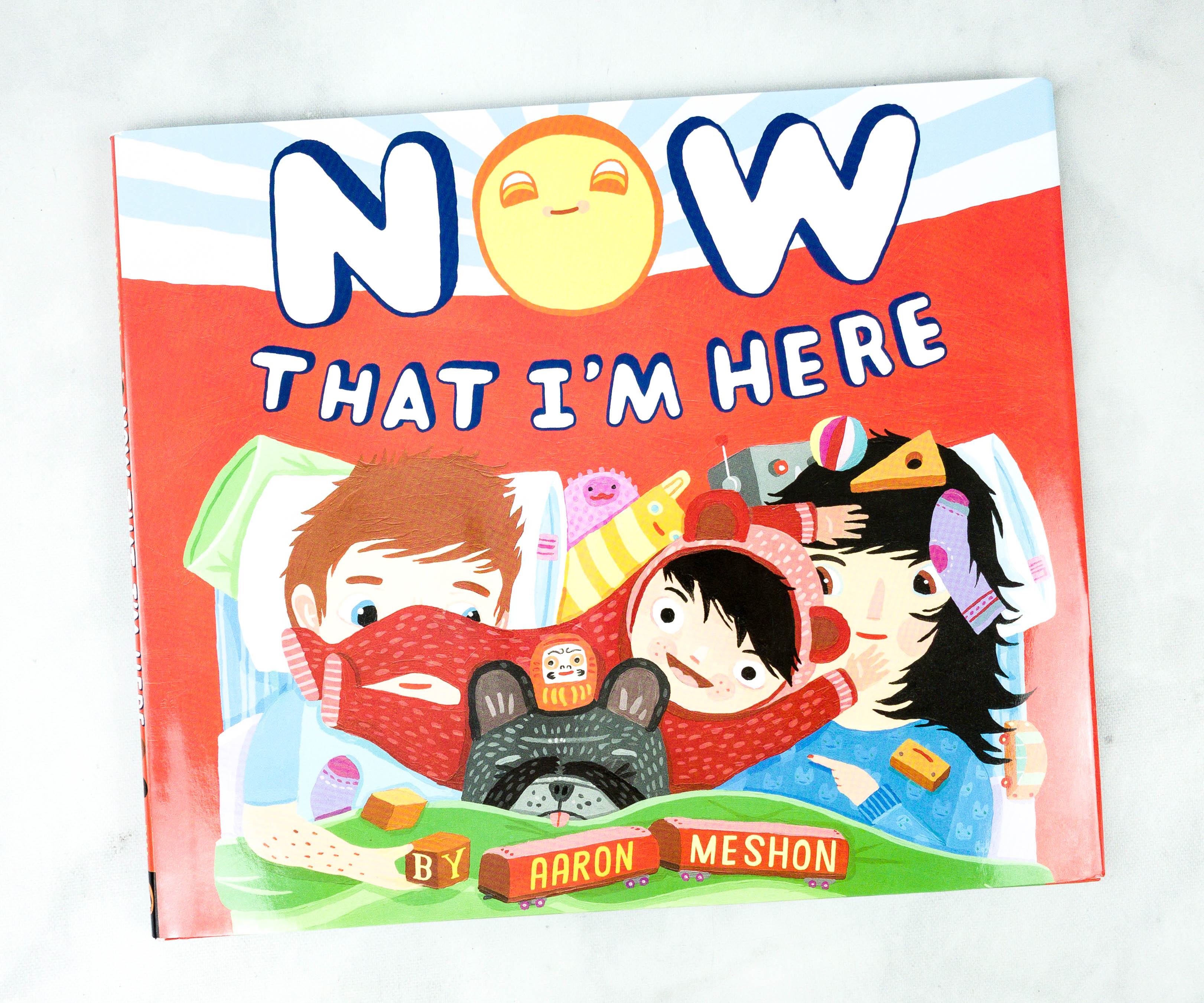 Now That I'm Here by Aaron Meshon ($11.99)
Before he was born, Mom and Dad dreamed of their new baby. Back then life was boring. All they did on weekends was sleep in; have quiet, peaceful (dull) breakfasts; and read lots of (boring) baby books. But now, life is an adventure. Their new child makes for an excellent alarm clock, knows that sofa cushions are better used in a pillow fort, and shows how a detour through the park can make the morning commute magical. Best of all, now the whole family reads fun books…together.

In this playfully sweet picture book, perfect as a baby shower gift, Aaron Meshon captures the eagerness of expecting parents–and all of the chaotic, messy, wonderful joy a new child brings.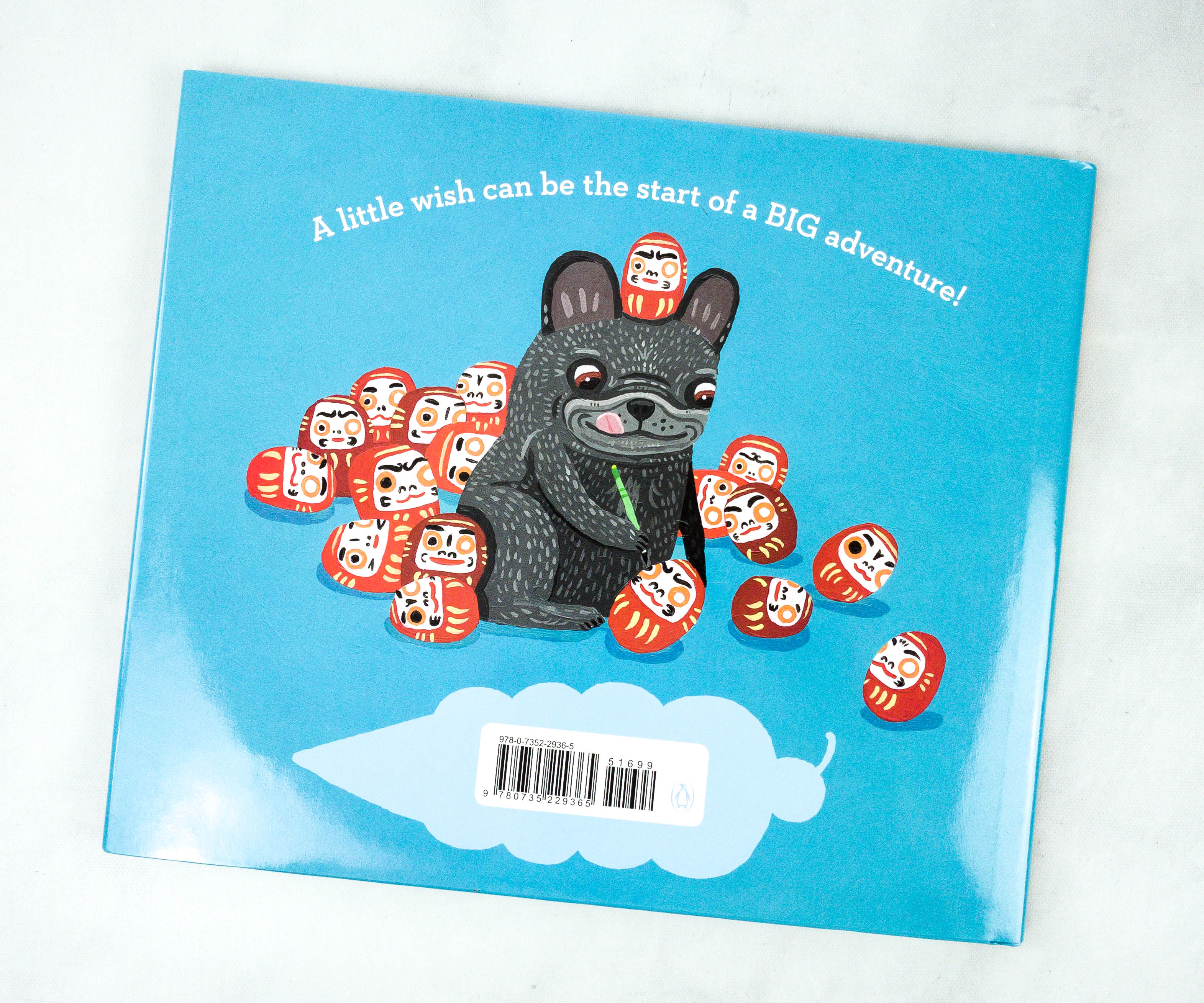 The back of the book says that "a little wish can be the start of a BIG adventure."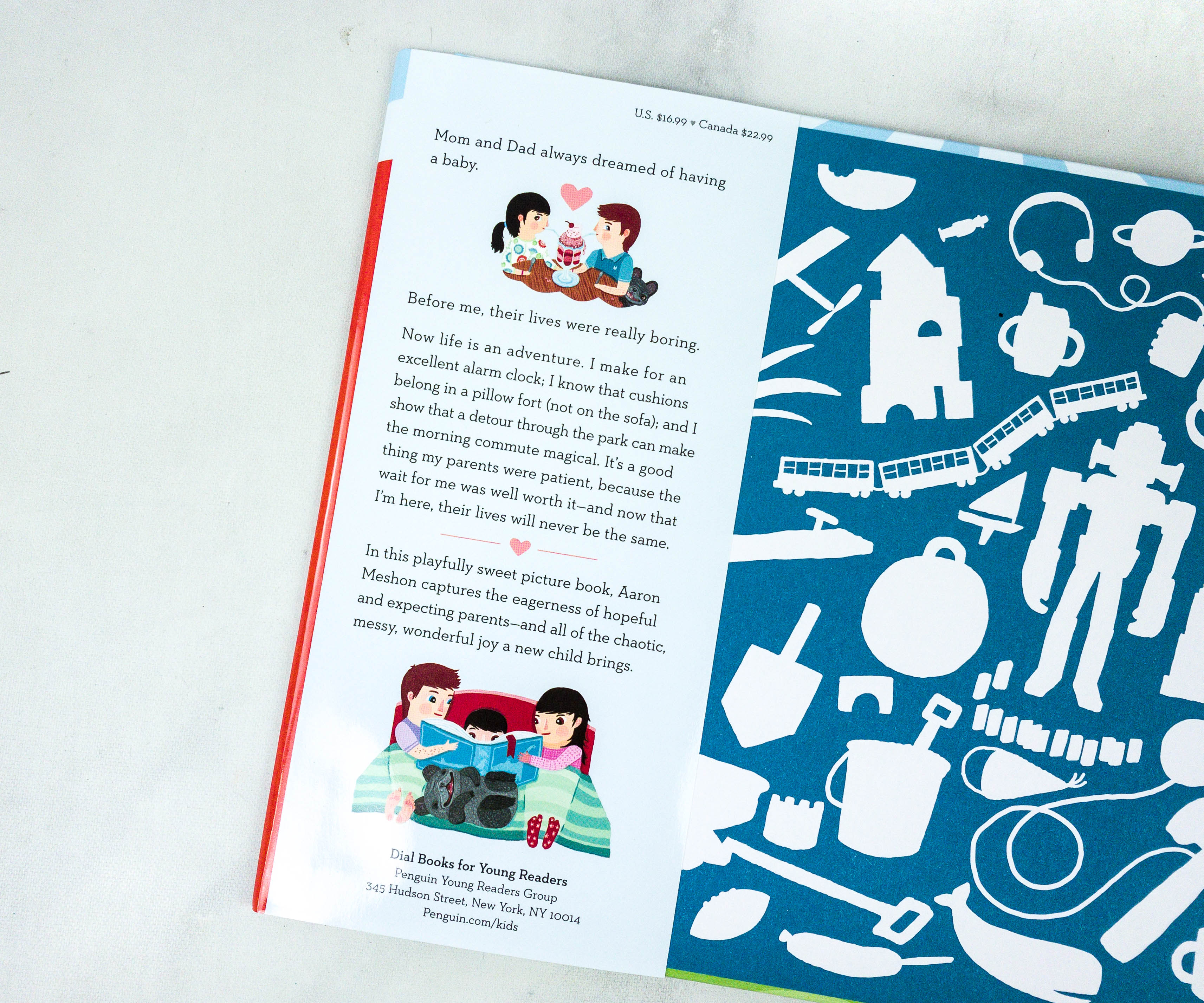 The story synopsis is printed on the flap of the dust jacket. The endpaper also features silhouettes of different items that babies love!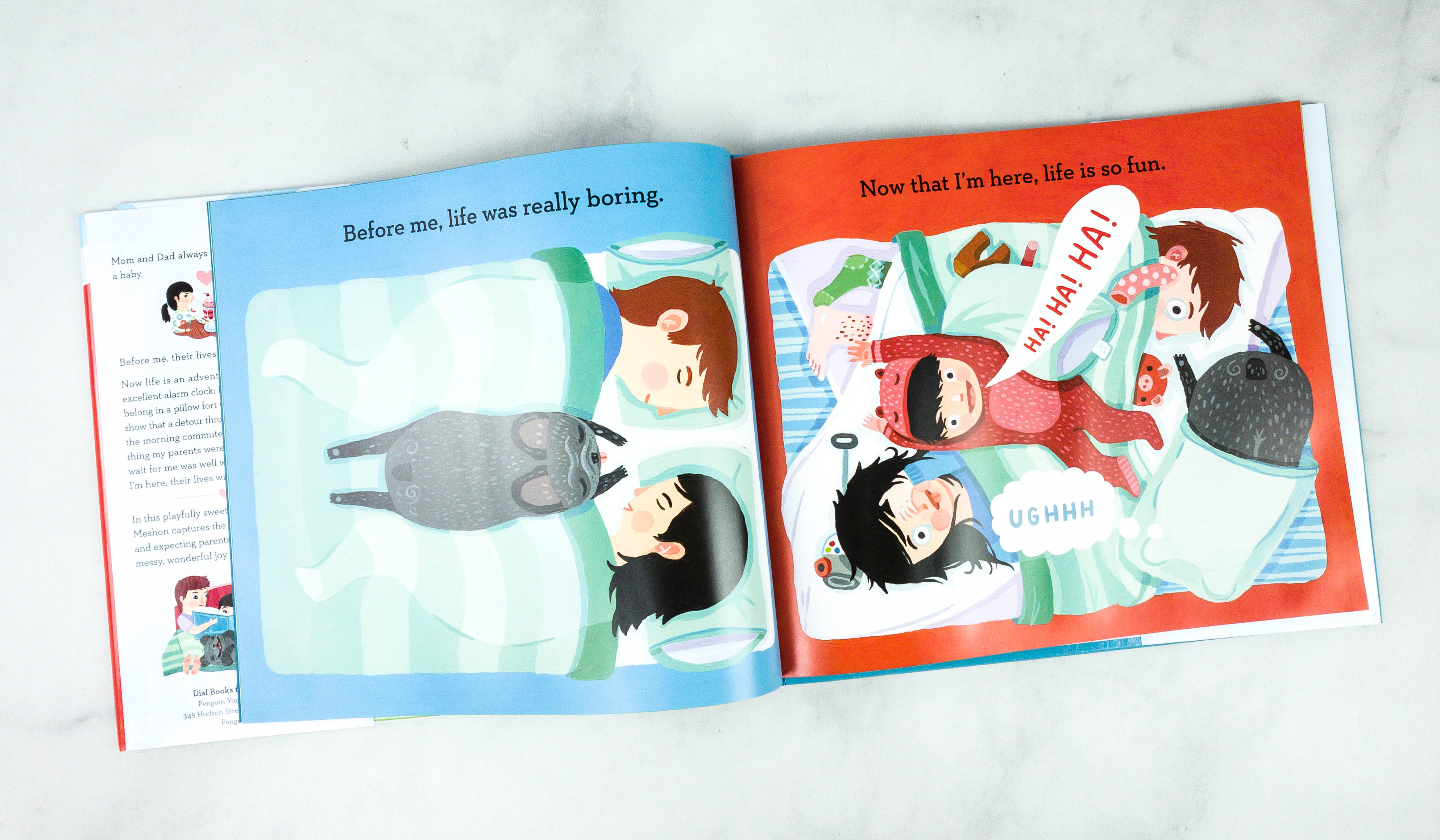 The illustrations are fun and they perfectly show the contrast before and after having a baby in the house.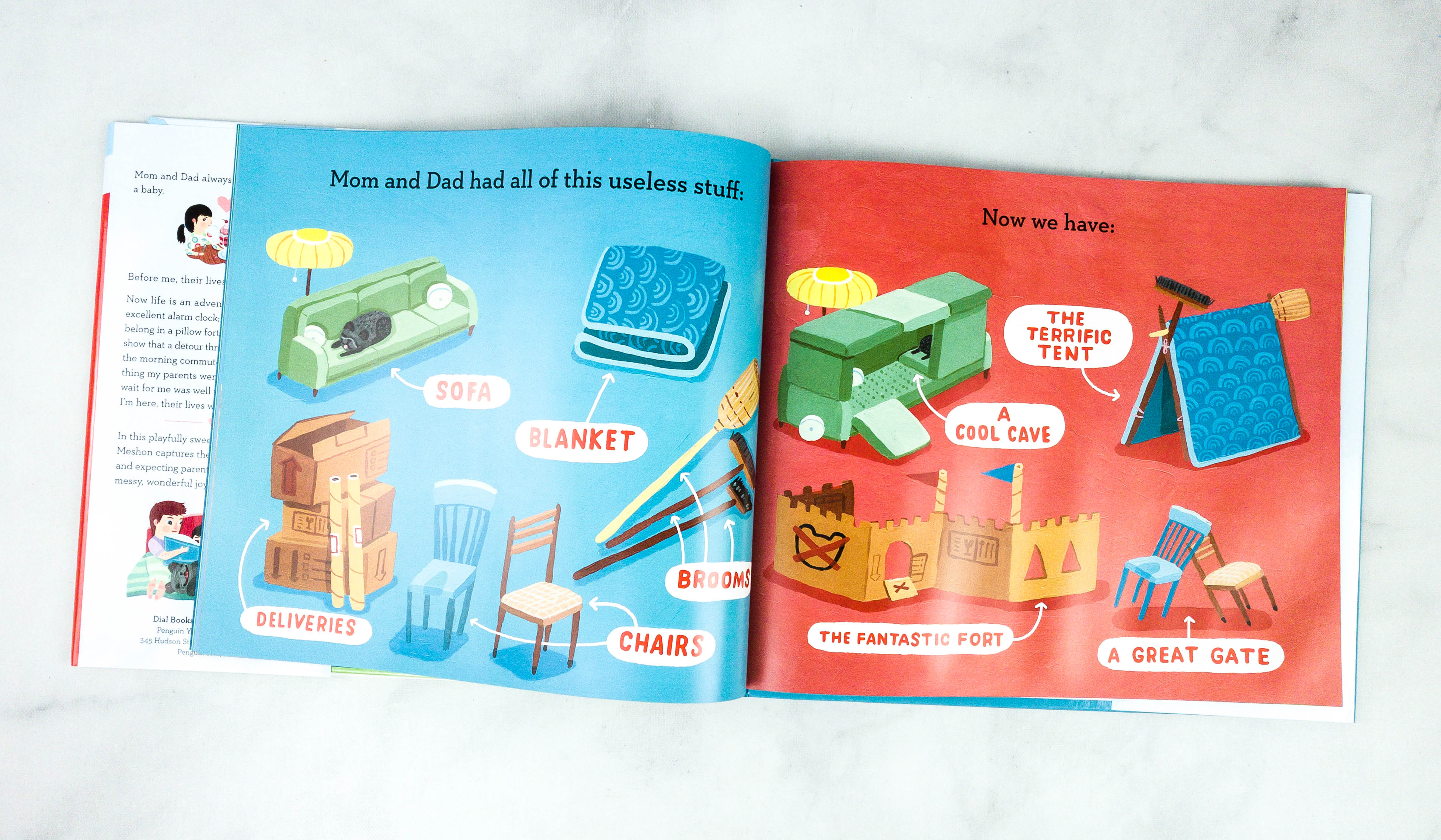 This is a cute, funny, and sweet story that both kids and parents can enjoy. We loved the diversity of this book and oh boy – did we parents see ourselves in it!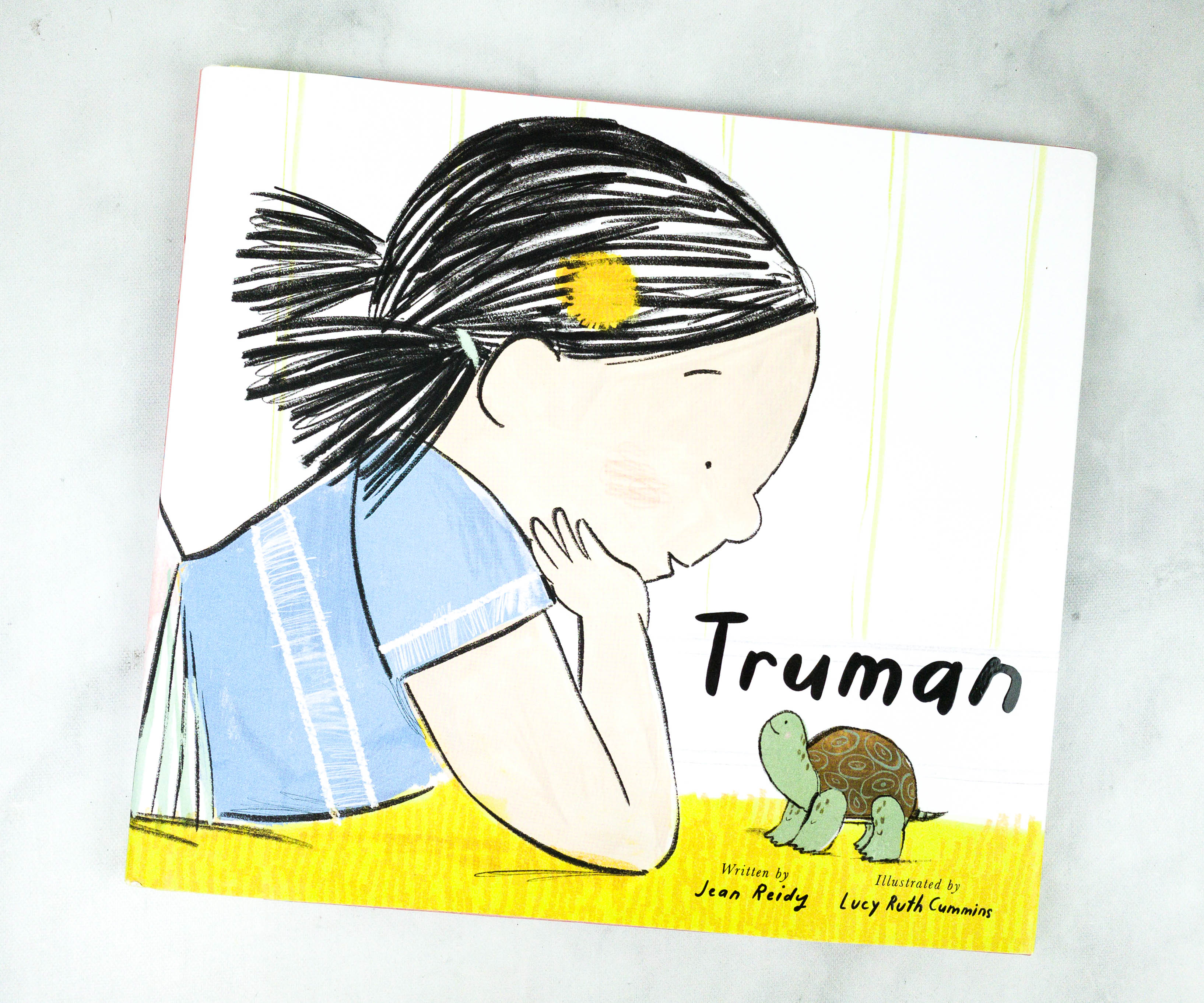 Truman by Jean Reidy ($16.49)
Truman the tortoise lives with his Sarah, high above the taxis and the trash trucks and the number eleven bus, which travels south. He never worries about the world below…until one day, when Sarah straps on a big backpack and does something Truman has never seen before. She boards the bus!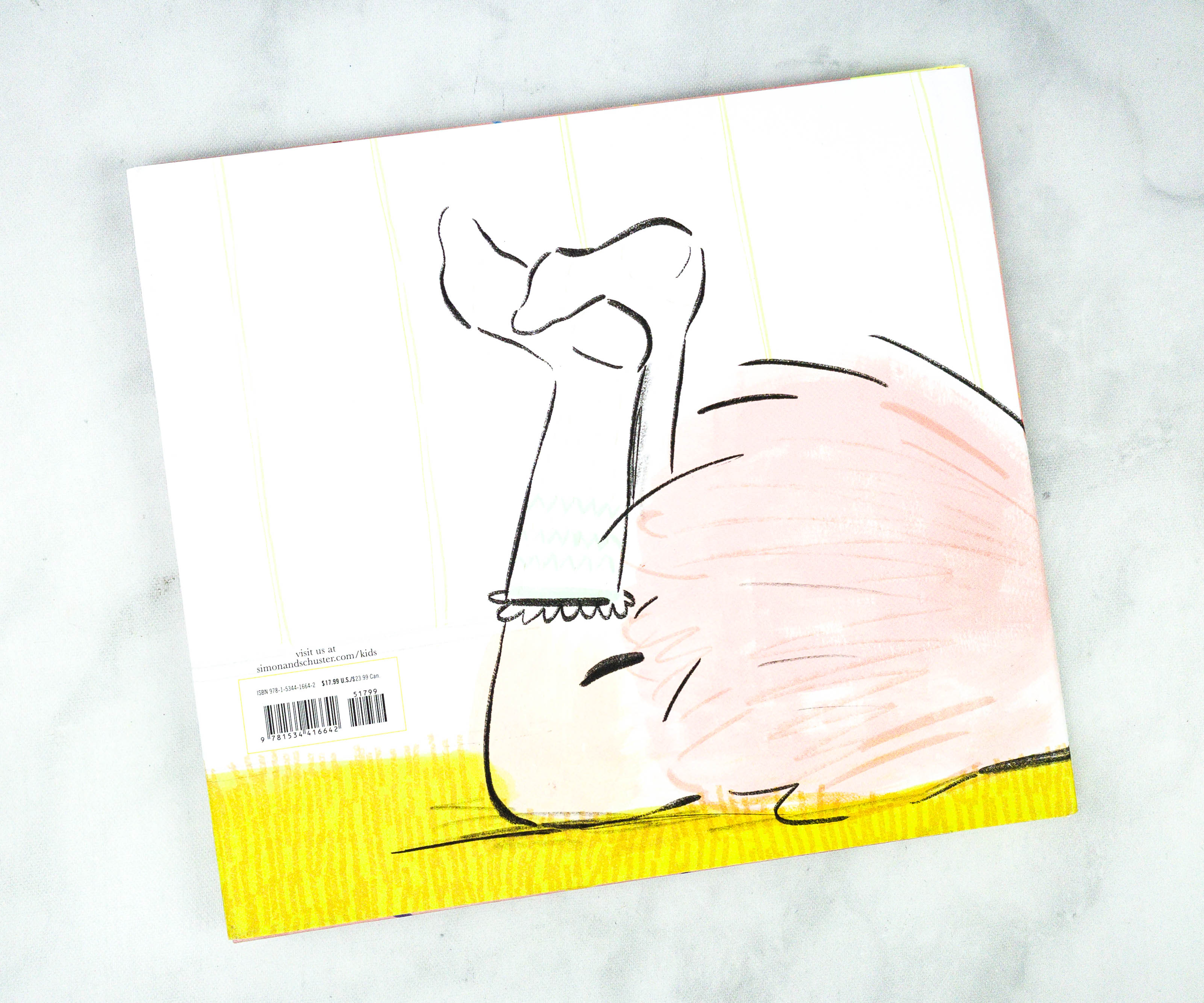 This book is about a tortoise named Truman and his human named Sarah!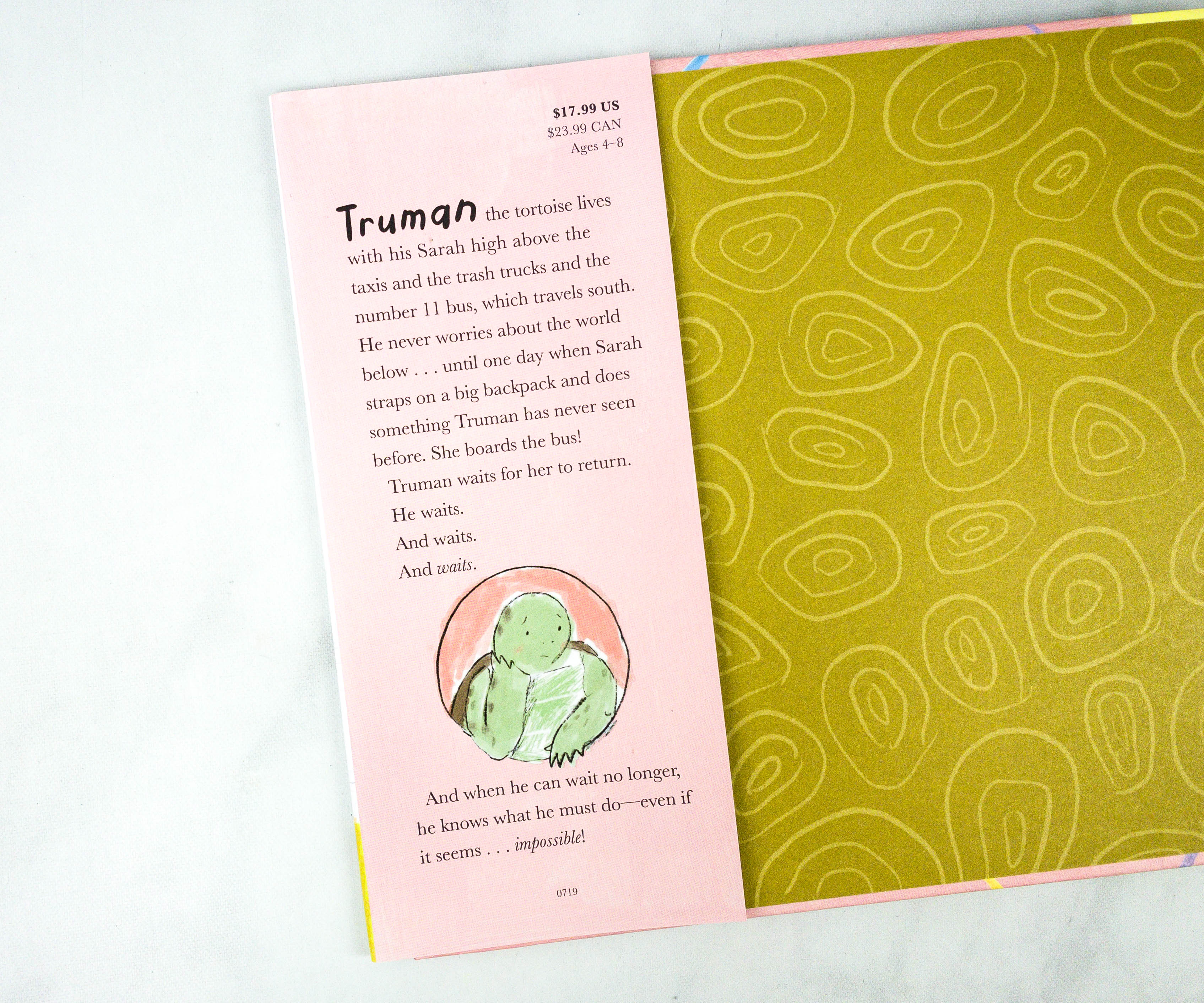 The flap of the dust jacket gives us a peek at the heartwarming story. There's also an illustration of Truman who looks really sad.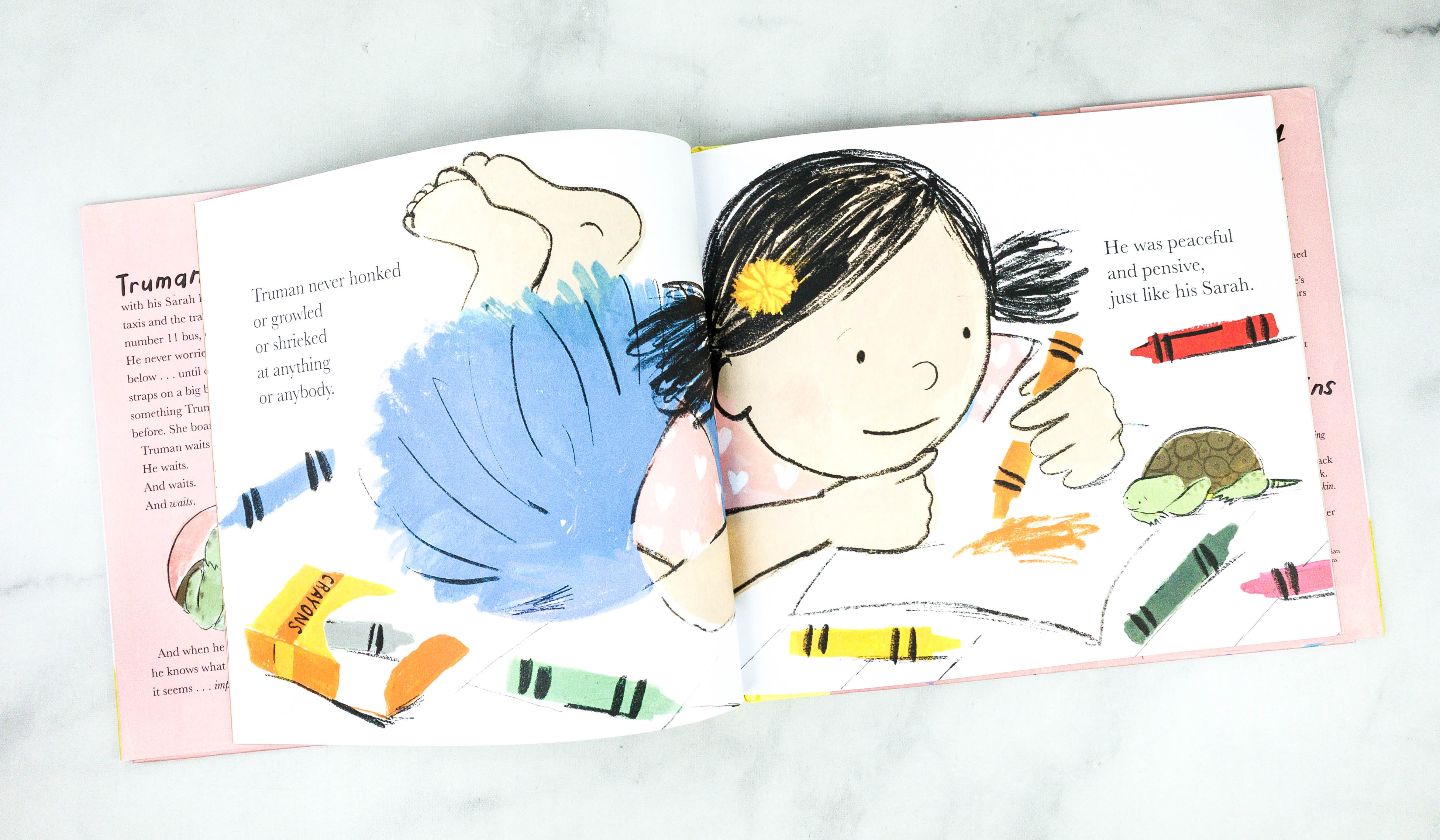 Truman loves being with Sarah all the time. The illustrations in this book are big and colorful!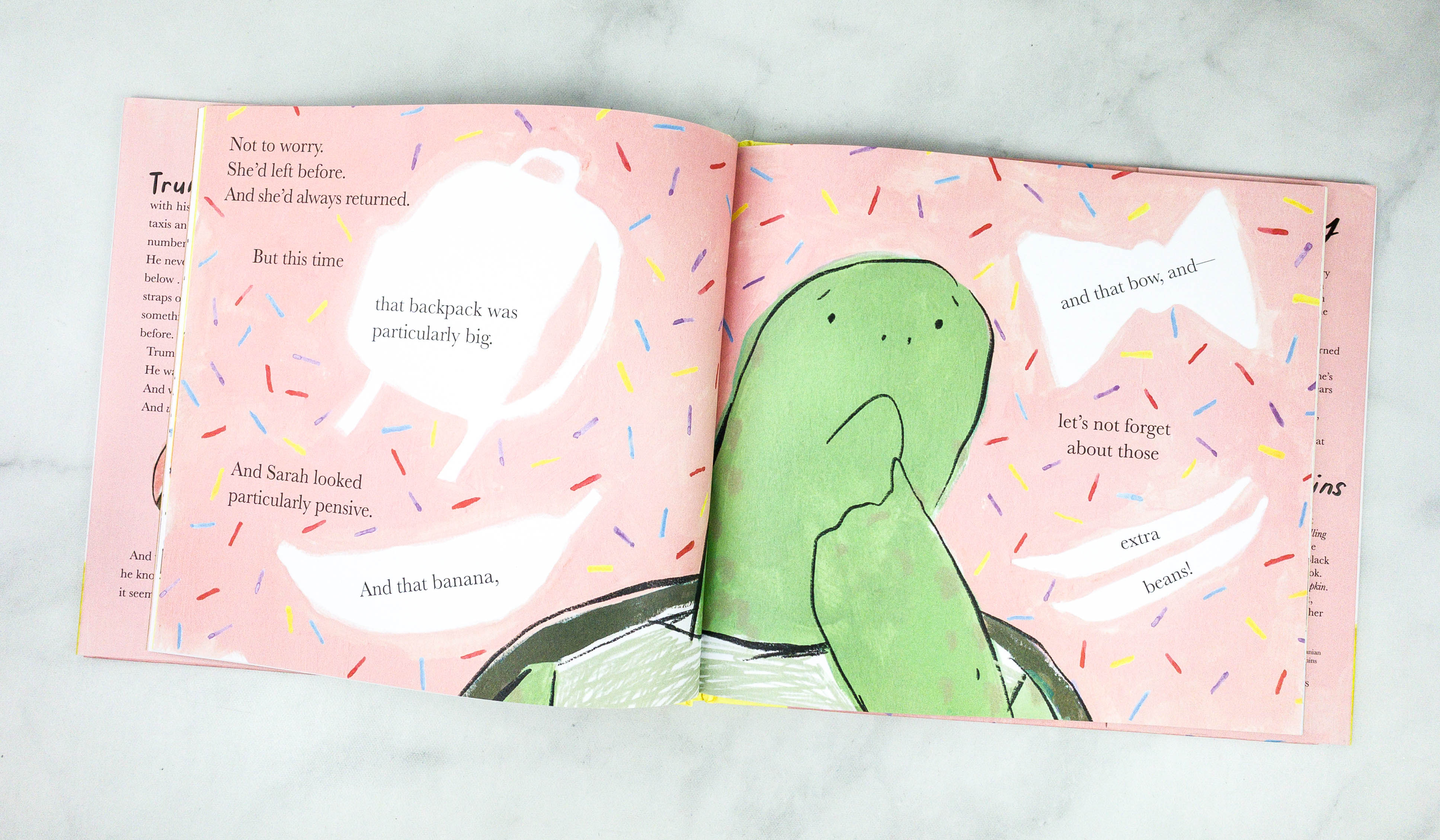 Truman worries about Sarah not coming back, but in reality, she went to school and that's why she carried a big backpack! This is a lovely first-day-of-school story. Truman is also really admirable for being so brave.
We have two fun books in this box, one about having a baby in the house and the other about a tortoise and his human. They have different illustration styles but both are fun and engaging for the kids. These books also had simple texts that are easy to read and comprehend even for beginners. Overall, we're happy to add new books to my kids' home library! This subscription makes a great way of introducing kids to the joys of reading!
What do you think of the Amazon Prime Book Box Kids?