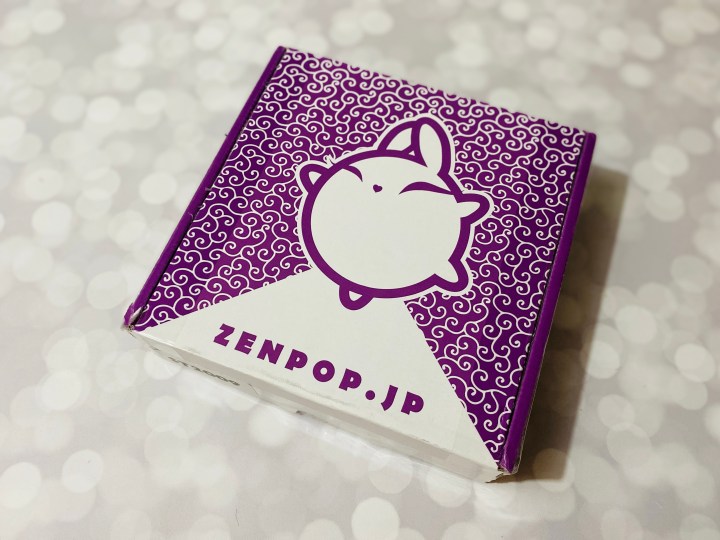 ZenPop Japanese Packs offers five different boxes from Japan — Sweets, Ramen, Sweets + Ramen, Beauty, and Stationery! You can do a one-time box to try it out, or subscribe and save some money. I've reviewed a couple of their boxes before and was so impressed with the curation!
DEAL: Get $3 off on your first box on any plan! Use the coupon code HELLOSUB2020 at checkout!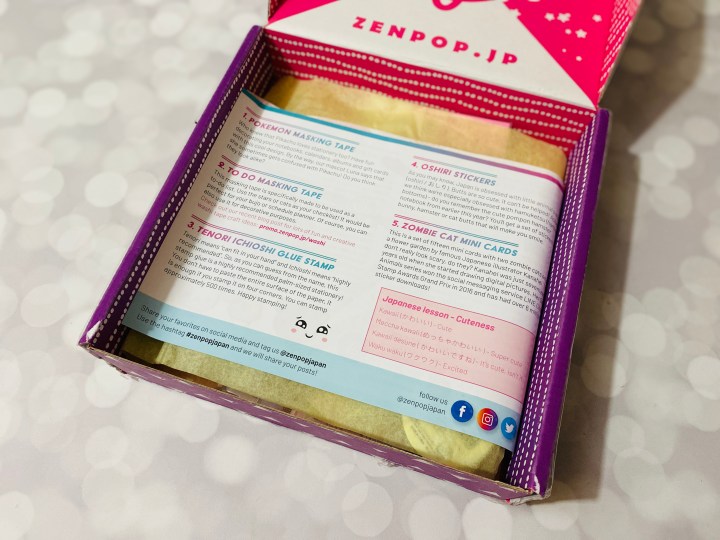 First peek!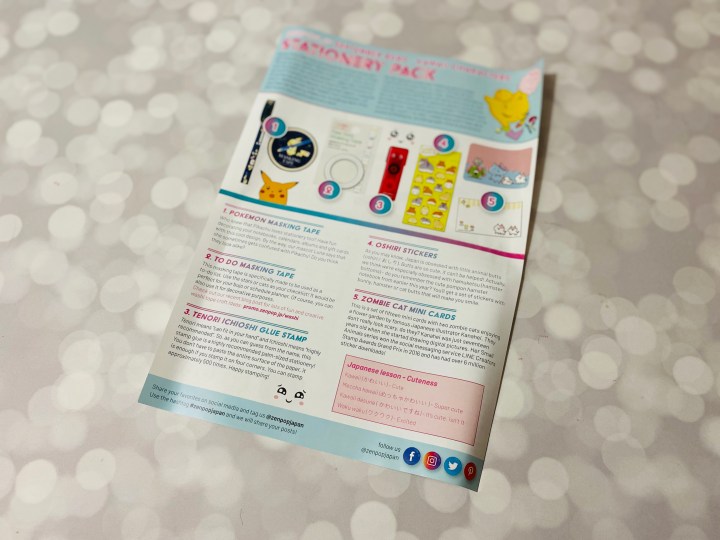 The theme this month is KAWAII CHARACTERS! (I accidentally snapped a few photos for this review in Portrait mode, so sorry for the stylish blur — it does go away!)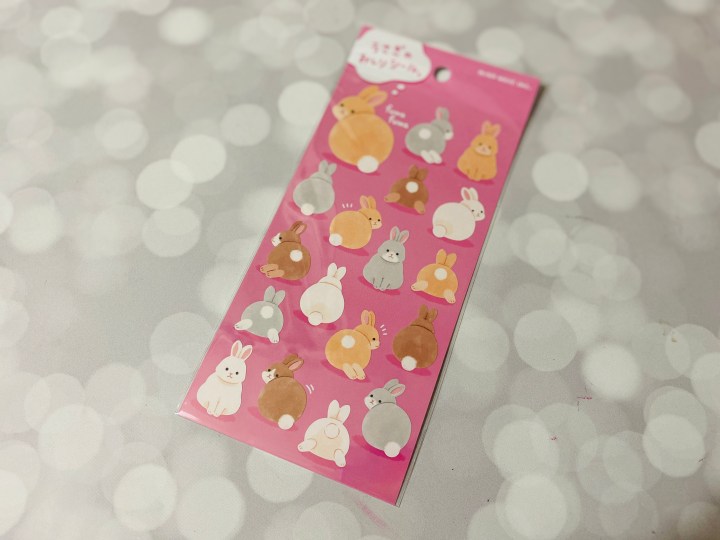 Bunny Butt Stickers — うさぎのおしり translates to "bunny's butt"! These are adorable fluffy bunnies showing off their fluffy butts and cotton tails. Soooo cute!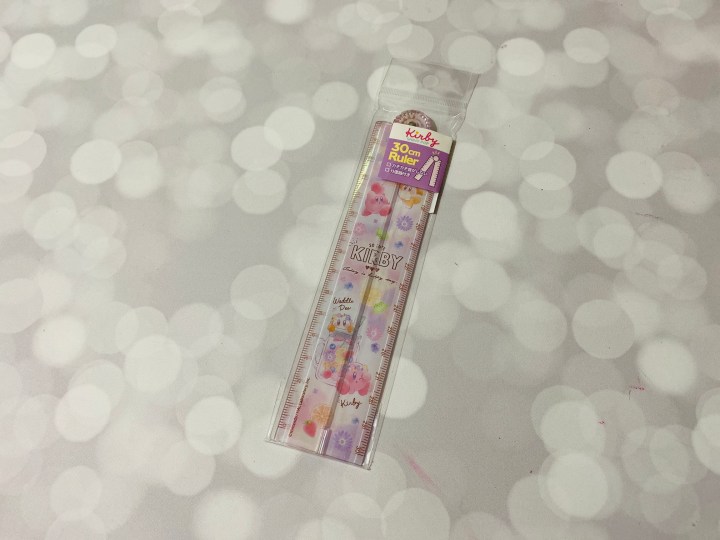 Kirby Ruler — A foldable ruler that opens up to the standard 30cm size.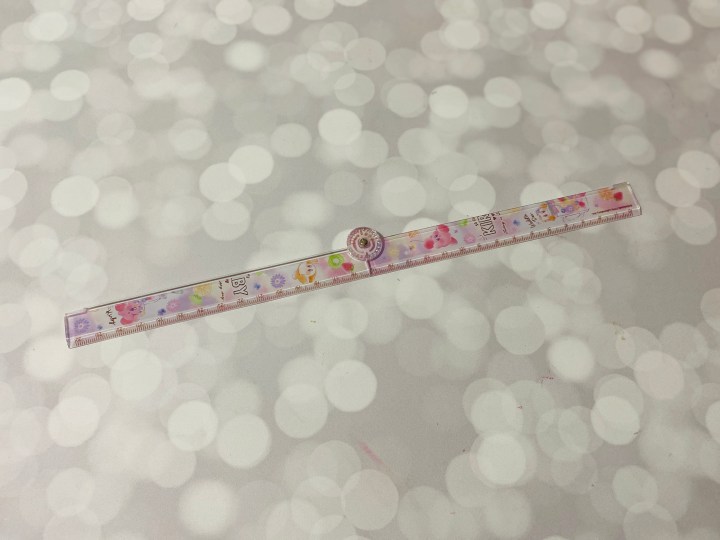 It has a protractor in the center so you can measure basic angles.
Cinnamoroll Sticky Notes — Cinnamoroll is surrounded by tea and sweets in a motif that reminds me of Alice in Wonderland! This notepad contains 50 sheets.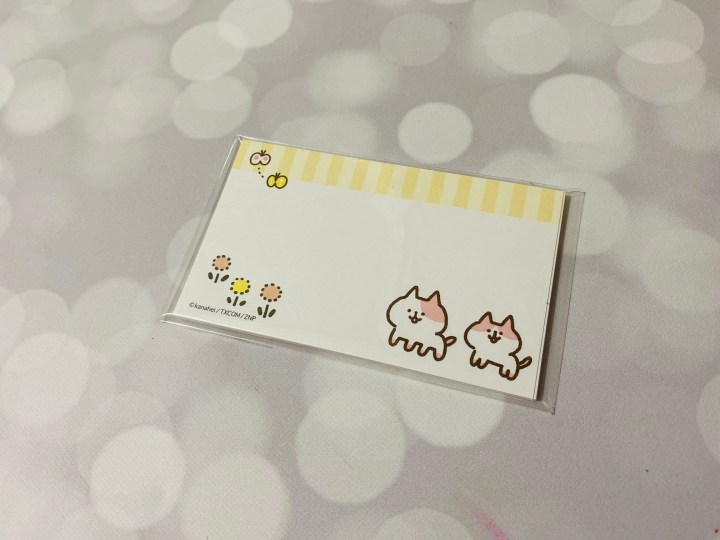 Cat Notecards — Adorable message cards featuring a pair of cute cattos. I love the art style!
This month's box included two washi tapes! I am currently overdosed with washi tapes so I think I'll hang onto these before busting them out for any projects, but this shot shows you the side view — cat head checklist tape and an adorable Pikachu design as well! Washi tapes are so useful and I usually use mine for wrapping gifts, decorating notes, etc.
Rilakkuma Rolling Eraser — Rolling erasers are popular in Japan because they make cleaning up eraser debris super easy! This one has the kawaii relaxed bear Rilakkuma in a glittery style.
Ichioshi Glue Stamp — A glue stick with square edges so you can easily glue down photos, postcards, and other items with corner shapes.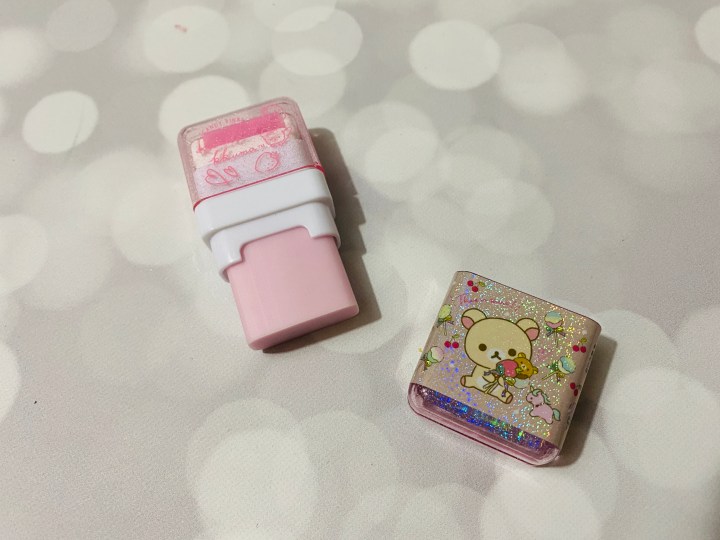 The eraser is so pink and cute!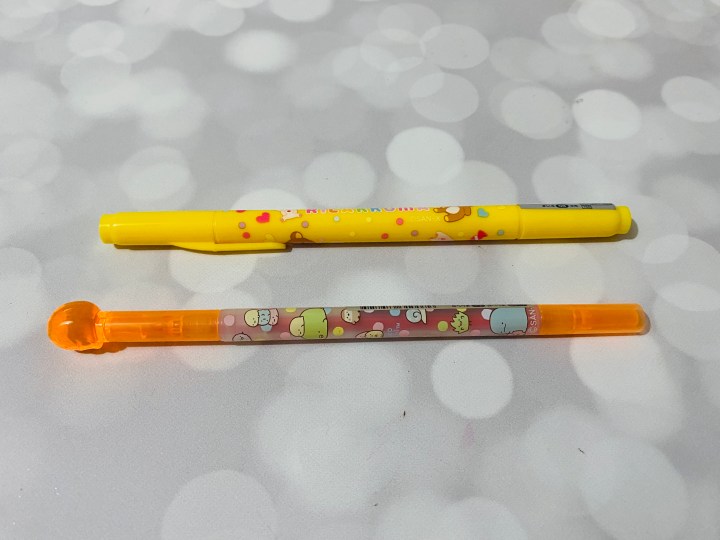 Rilakkuma Pen — This is Tombow pen with two ends, in both a thick and thin tip. The Tombow pens are some of the most popular in the calligraphy community and I've always wanted to try one.
Sumikko Gurashi Pen — And another double ended pen, this time with my faves Sumikko Gurashi! This one is an orange ink.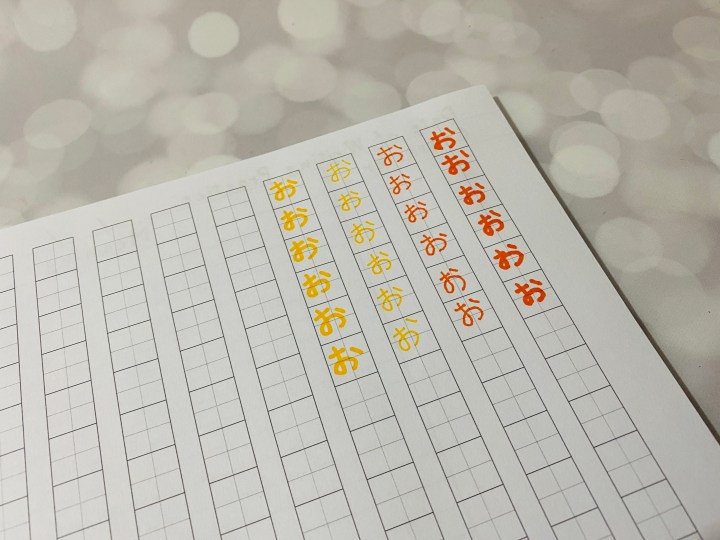 I did some hiragana practice to show off the two pens. The Tombow pen is so crisp, smooth, and easy to write with without any bleeding. The Sumikko Gurashi pen wasn't as smooth to write with and the colour does feather/bleed especially with the thicker tip. But they're both equally adorable.
The September box was full of kawaii characters and cute stationery supplies! I loved the variety of characters and unique items included such as the glue stick and foldable ruler. Zenpop continues to impress with high quality items!