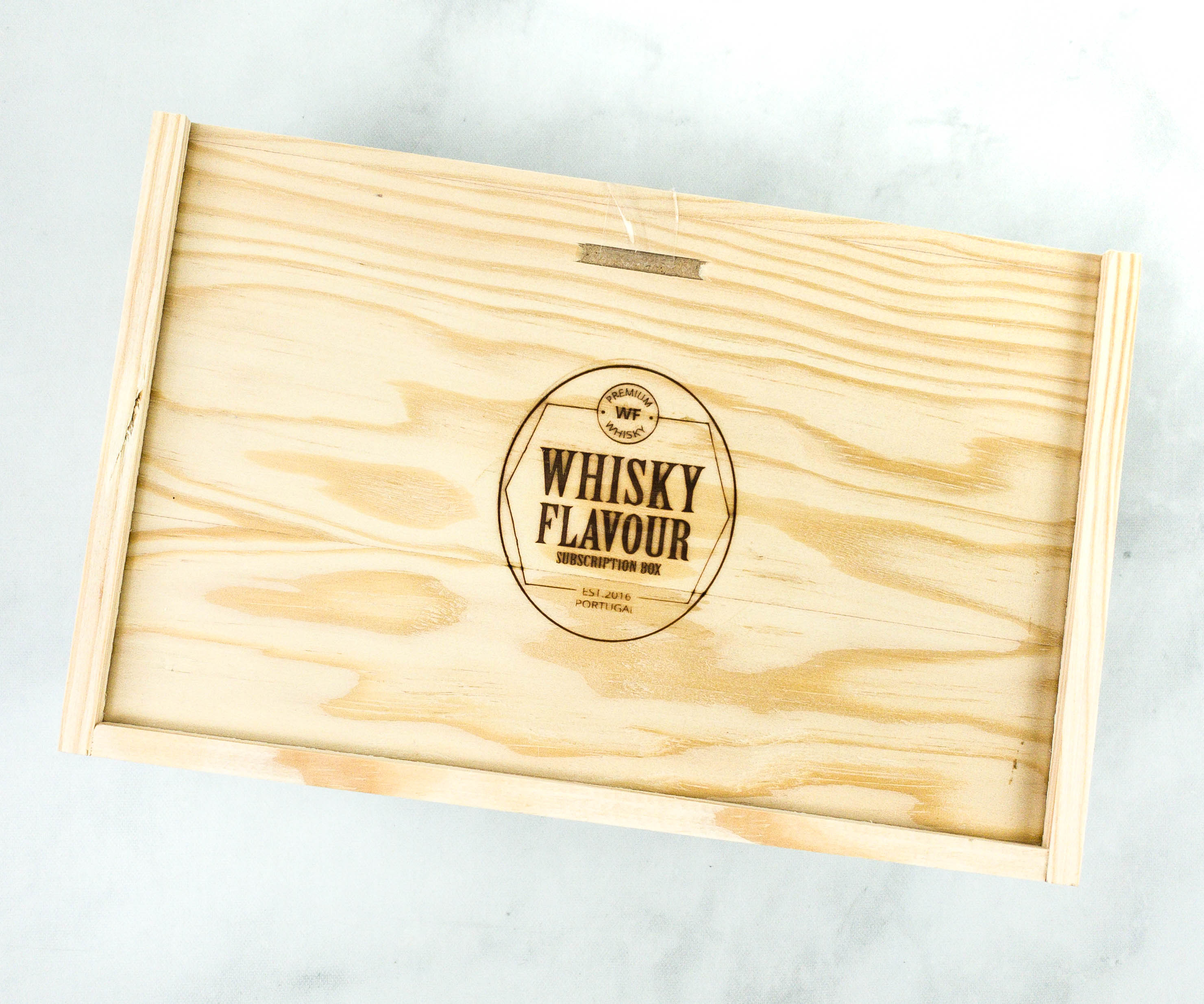 Whisky Flavour is a monthly whisky box subscription service that sends the finest whiskies straight to your doorstep. Every box includes 4 original branded miniature whisky bottles that you could not easily find in a regular store. With this box, you'll also get a chance to taste the rarest kind of whiskies from all over the world! The subscription is €60 per month (about $70 USD + $35 USD shipping)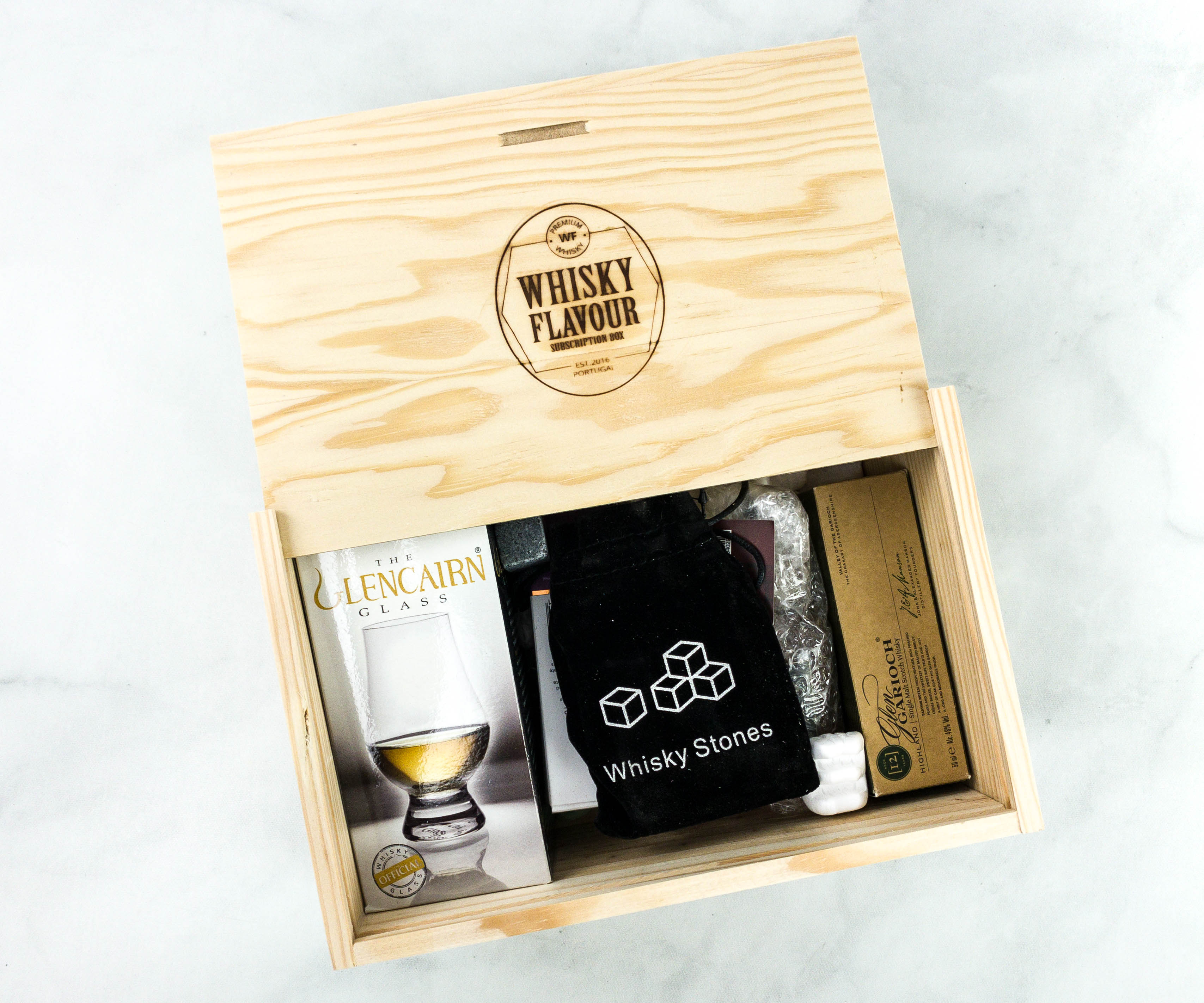 All the items are neatly packed inside the box, which is made of wood!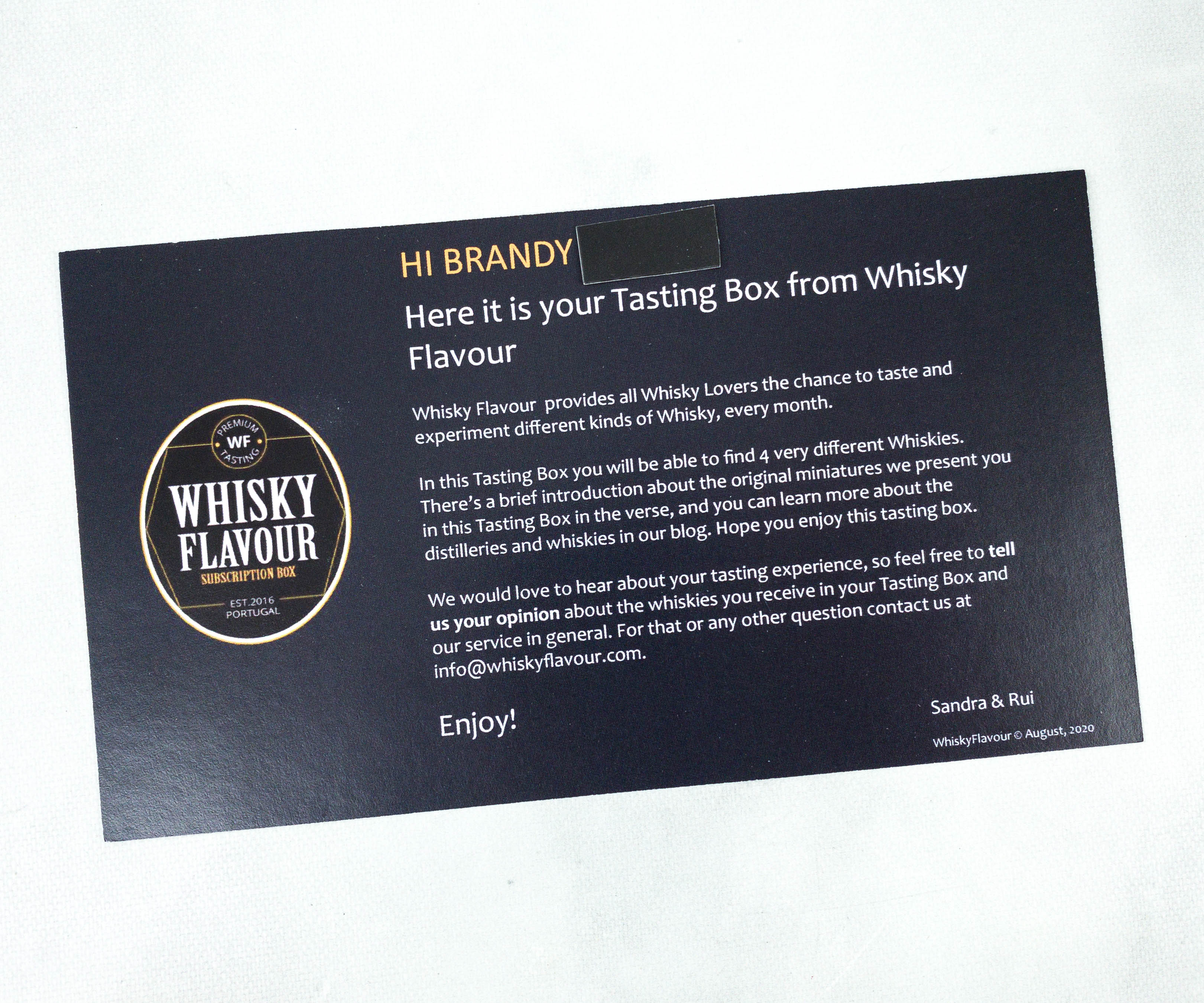 Inside the box is a card that contains a welcome letter from Sandra & Rui.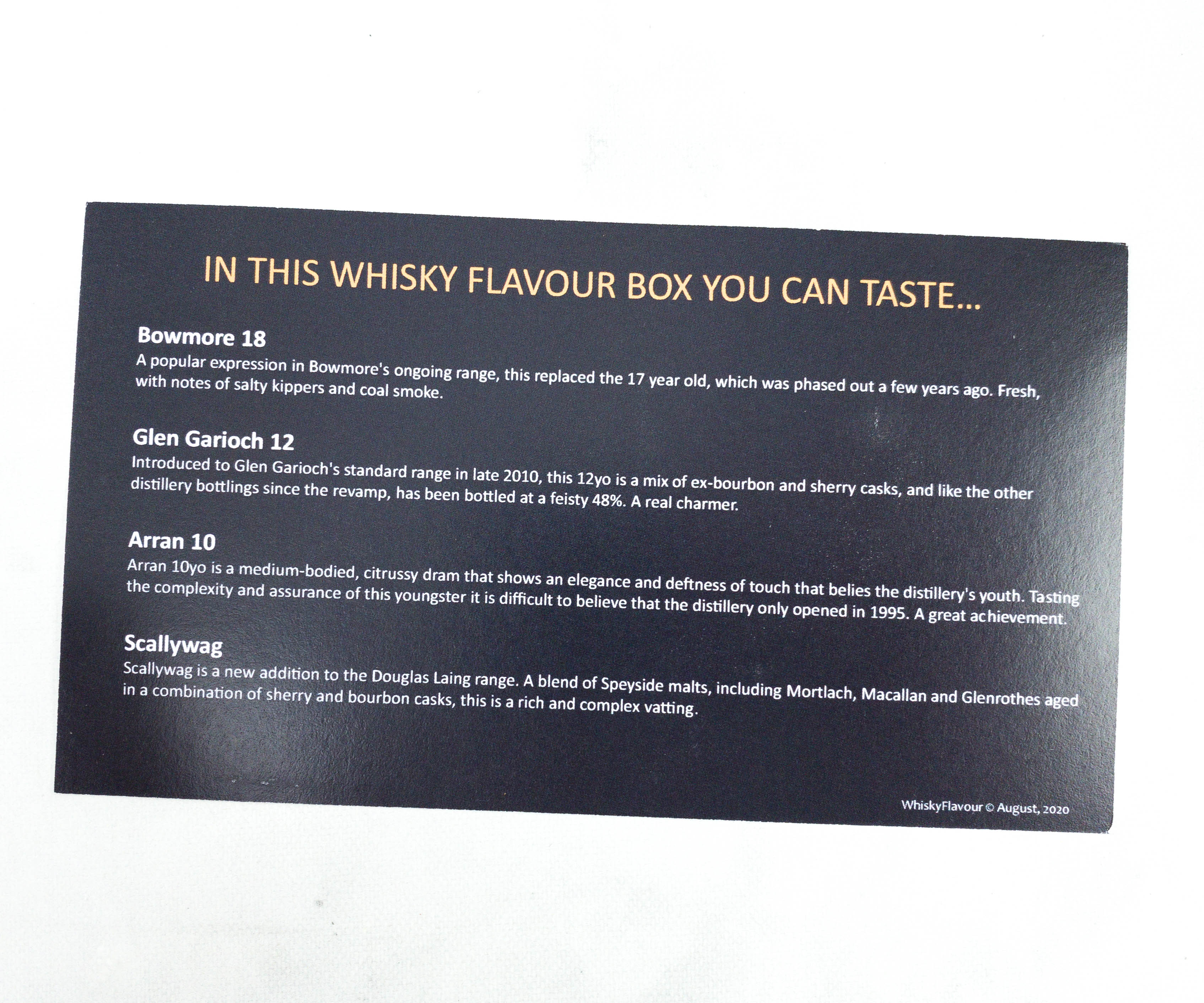 The back of the card lists all the featured whiskies in this month's box plus a brief description for each of them!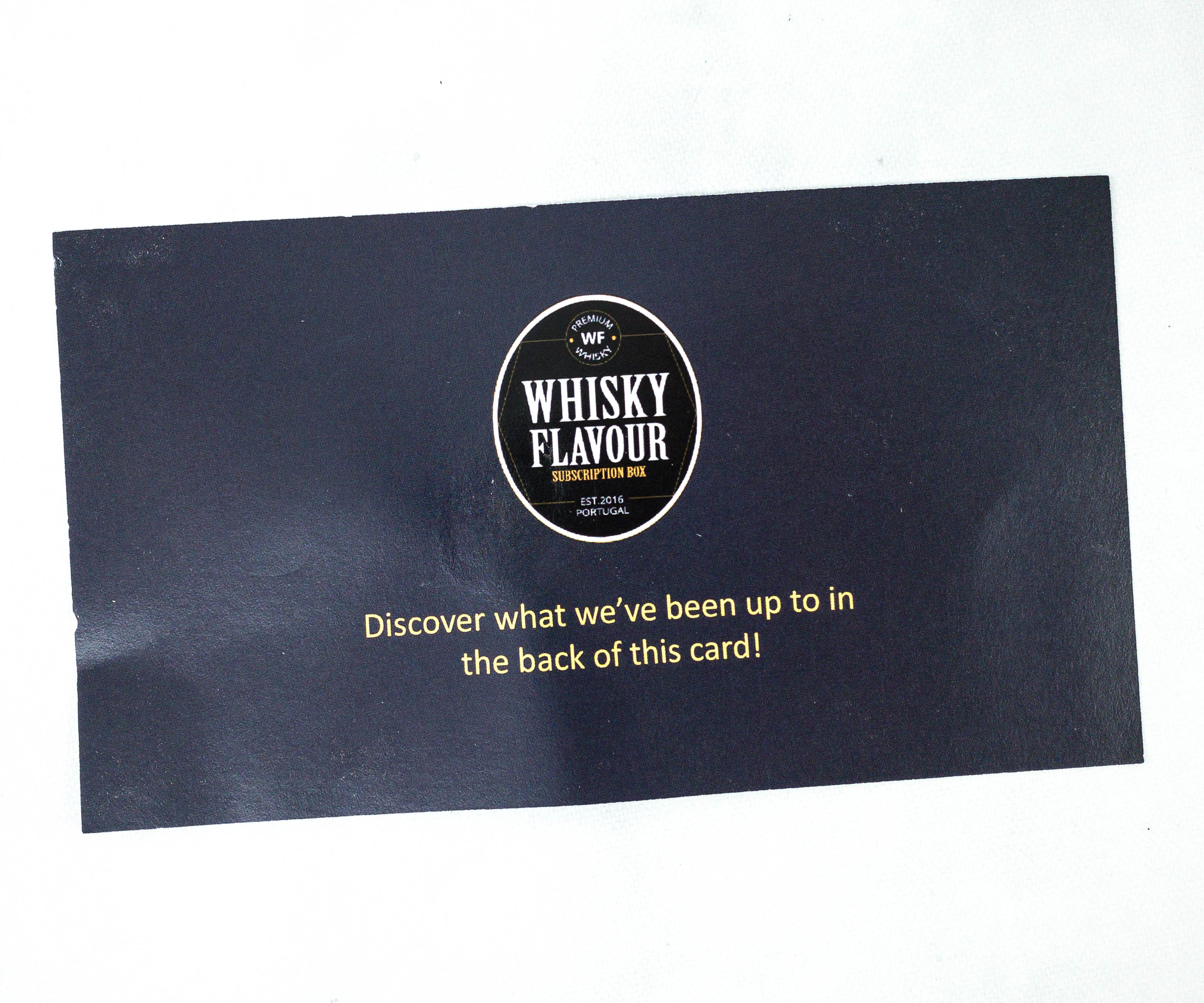 Here's another card from Whisky Flavour!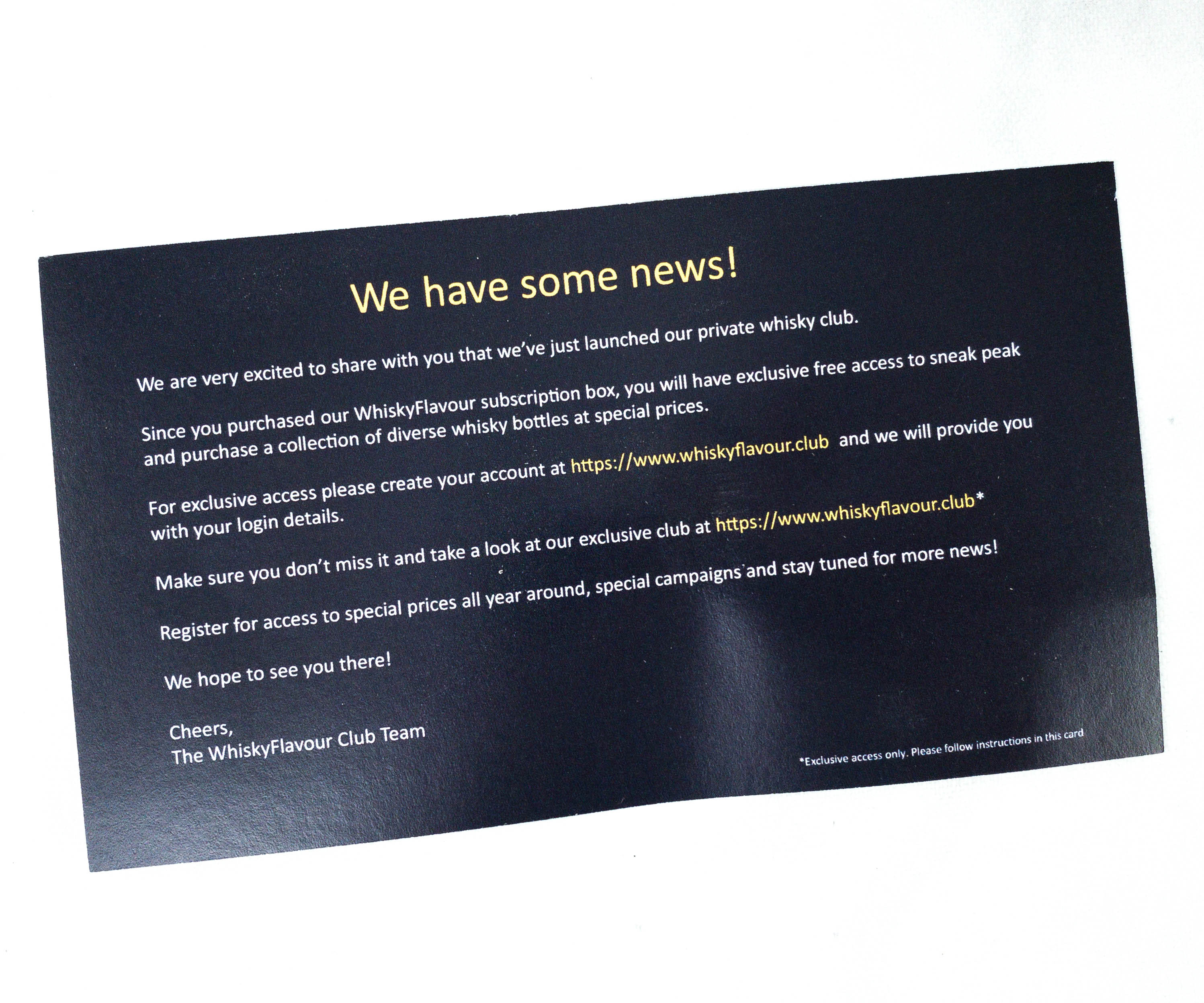 According to this card, you can create and register your account at their website to get exclusive access to sneak peeks and to purchase a collection of their diverse whisky bottles at a special price.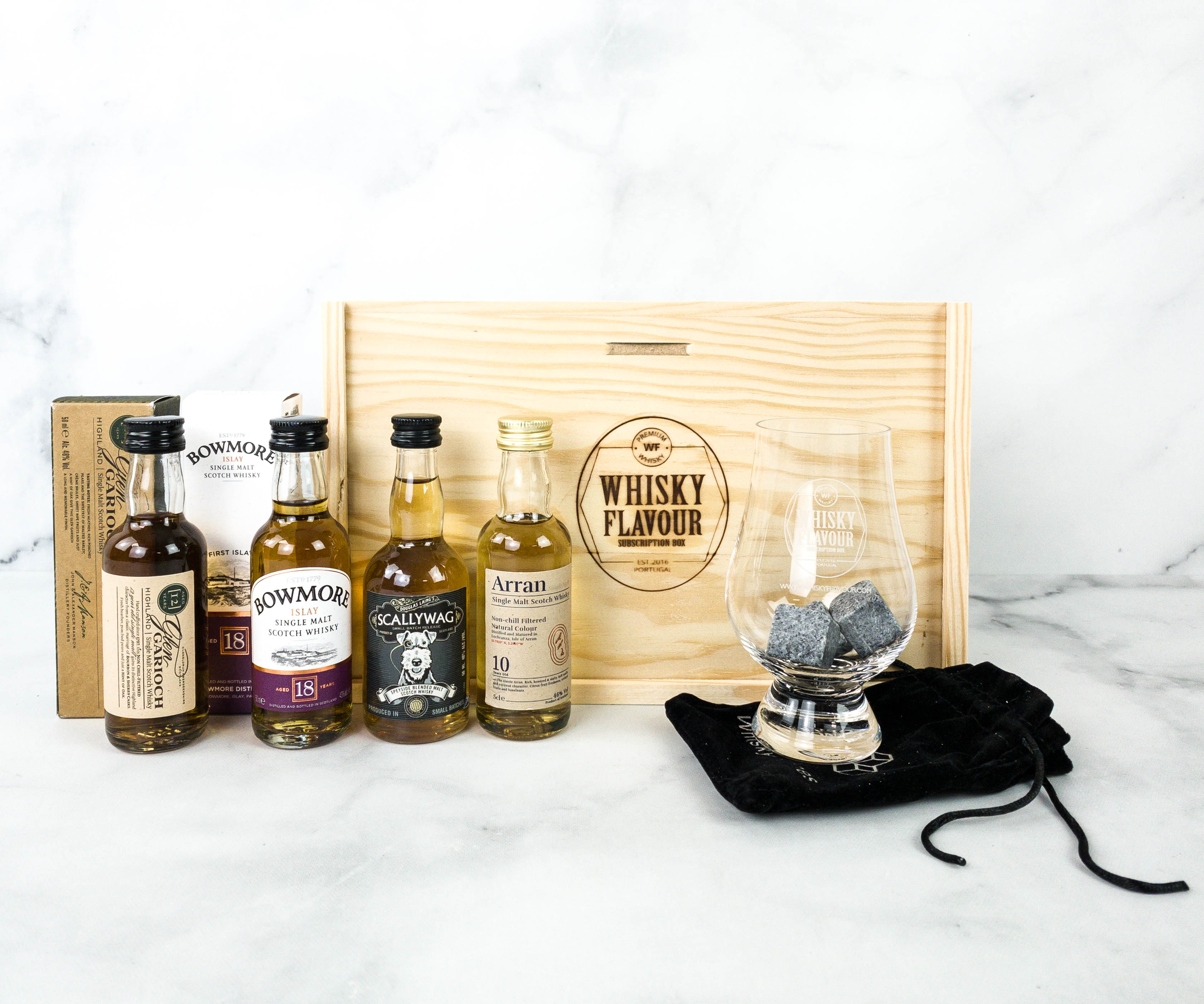 Everything in my box!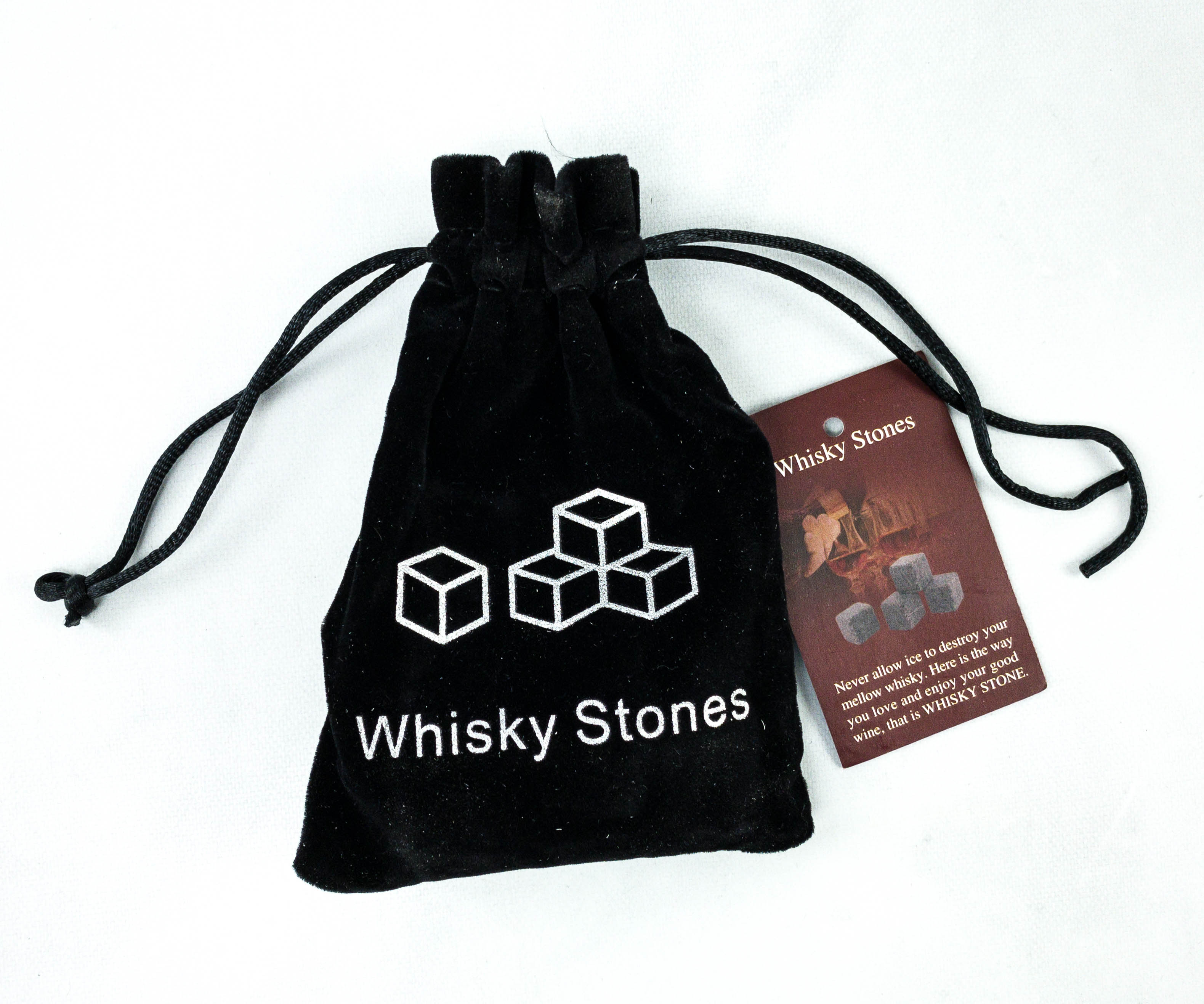 Whisky Stones. Whisky stones are used to chill spirits without the diluting effects of ice! I received 3 of them in this box and they were packed in a black drawstring pouch.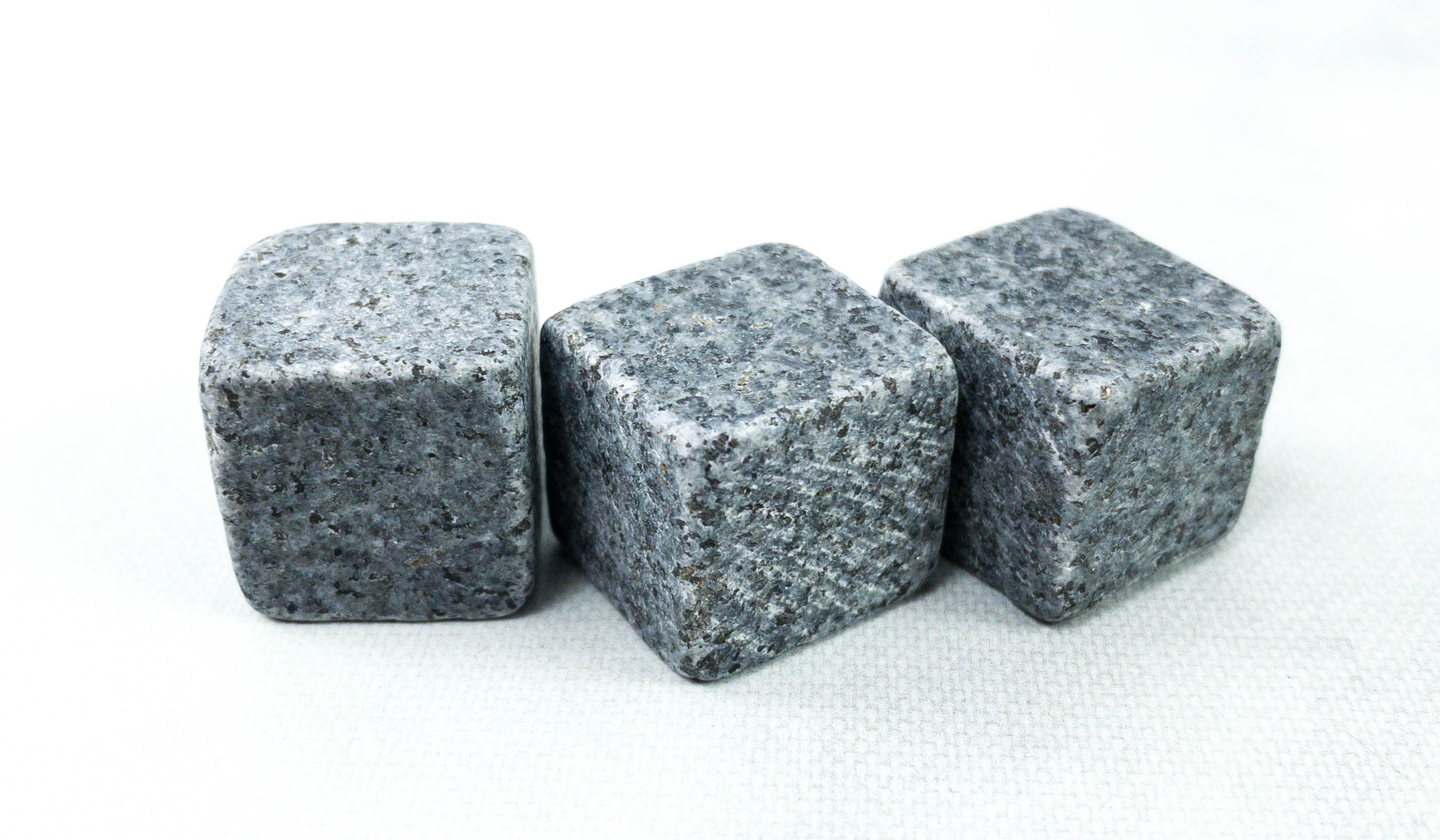 Here are the cube-shaped whisky stones. They can be stored in the freezer for at least 4 hours before using. To use, put these stones to your glass, pour until the spirit has reached the height of stone, let it stand for 5 minutes and enjoy!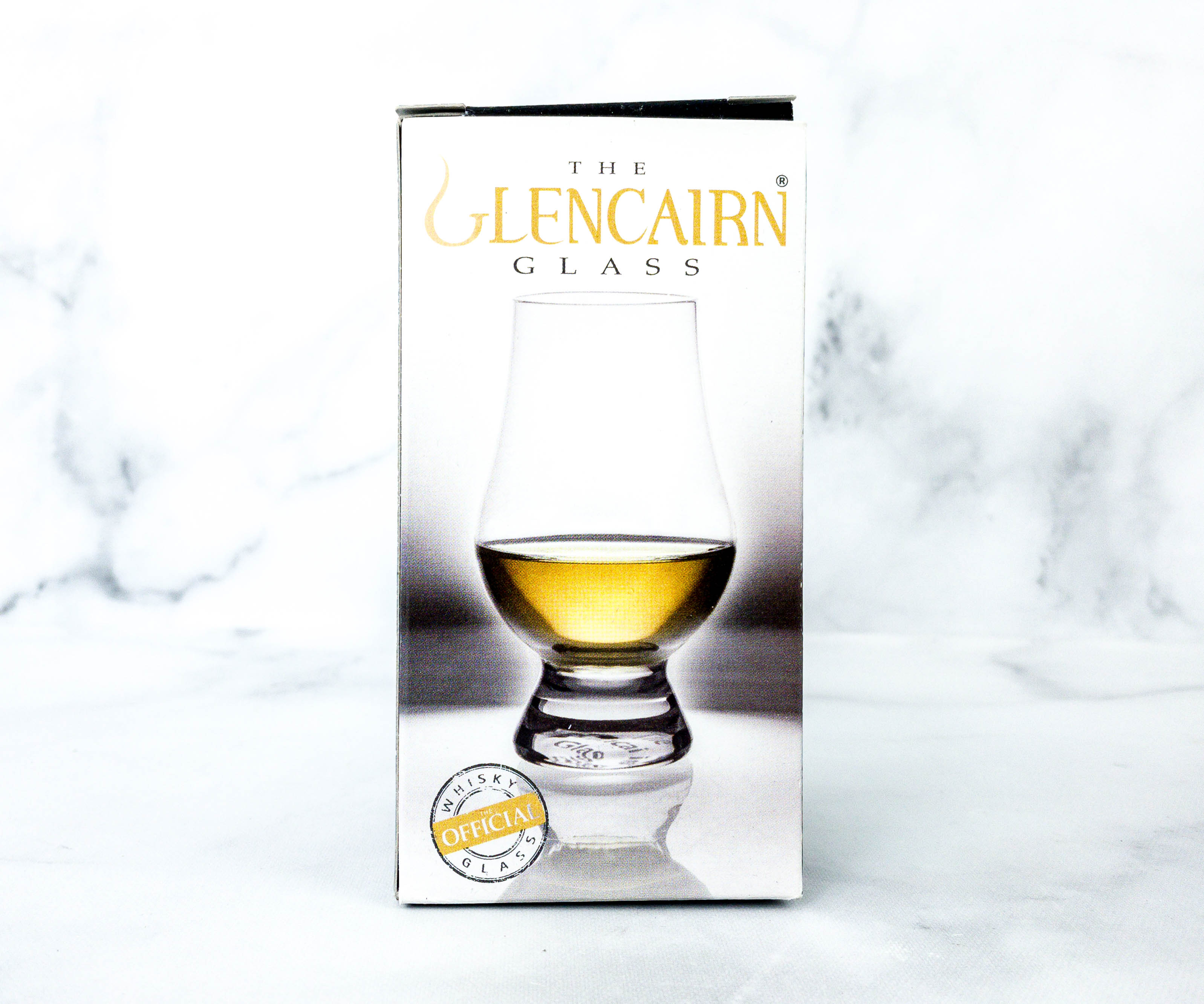 The Glencairn Glass ($8.25) It's a revolutionary whisky glass created to let you savor the taste and complexity of a fine whisky, making it the ideal glass to use for any of your single malt whisky, Irish whisky, and even to your single barrel bourbons.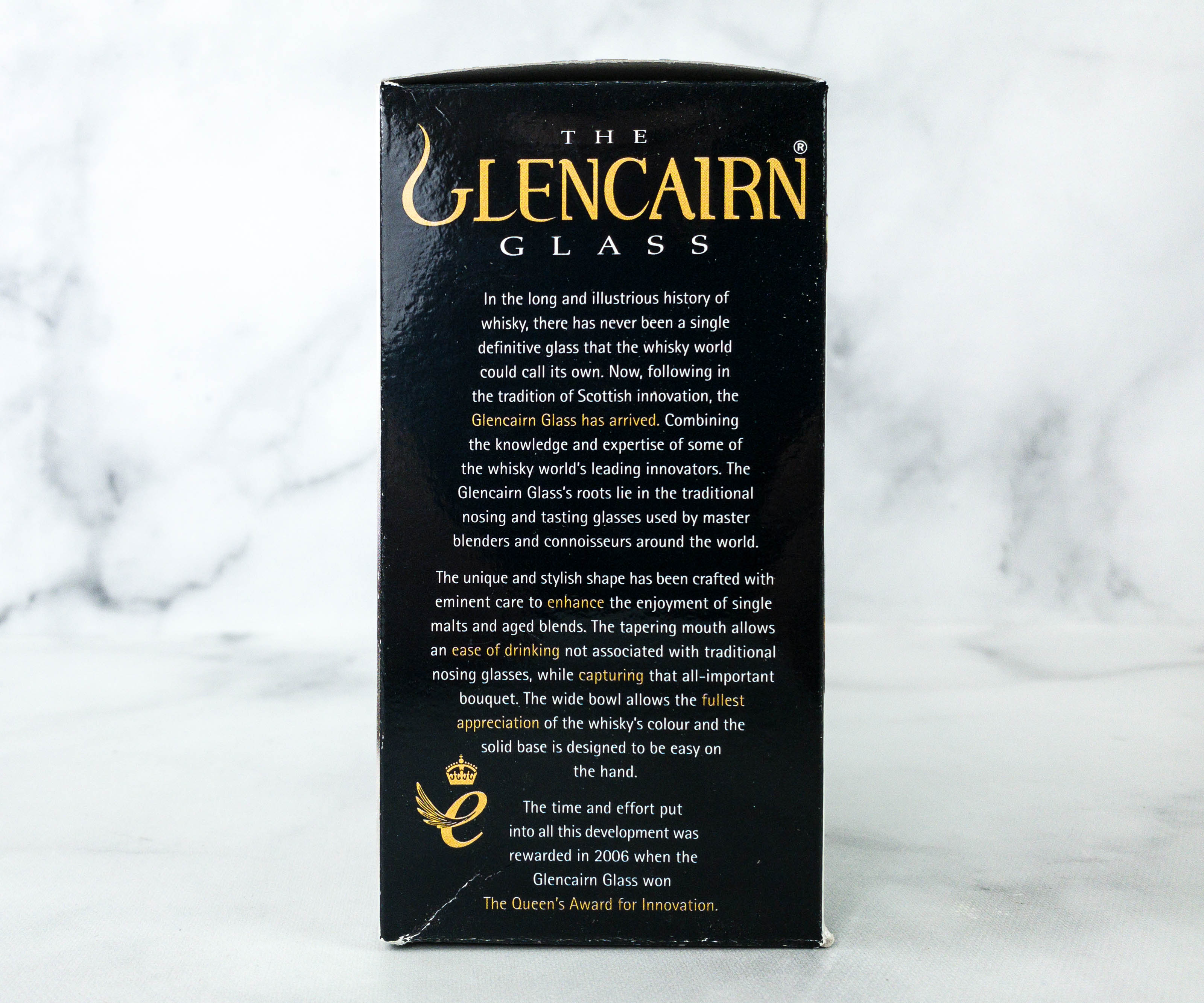 This part of the box features the glorious history of Glencairn Glass and how it has been established to be a single definitive glass for whisky!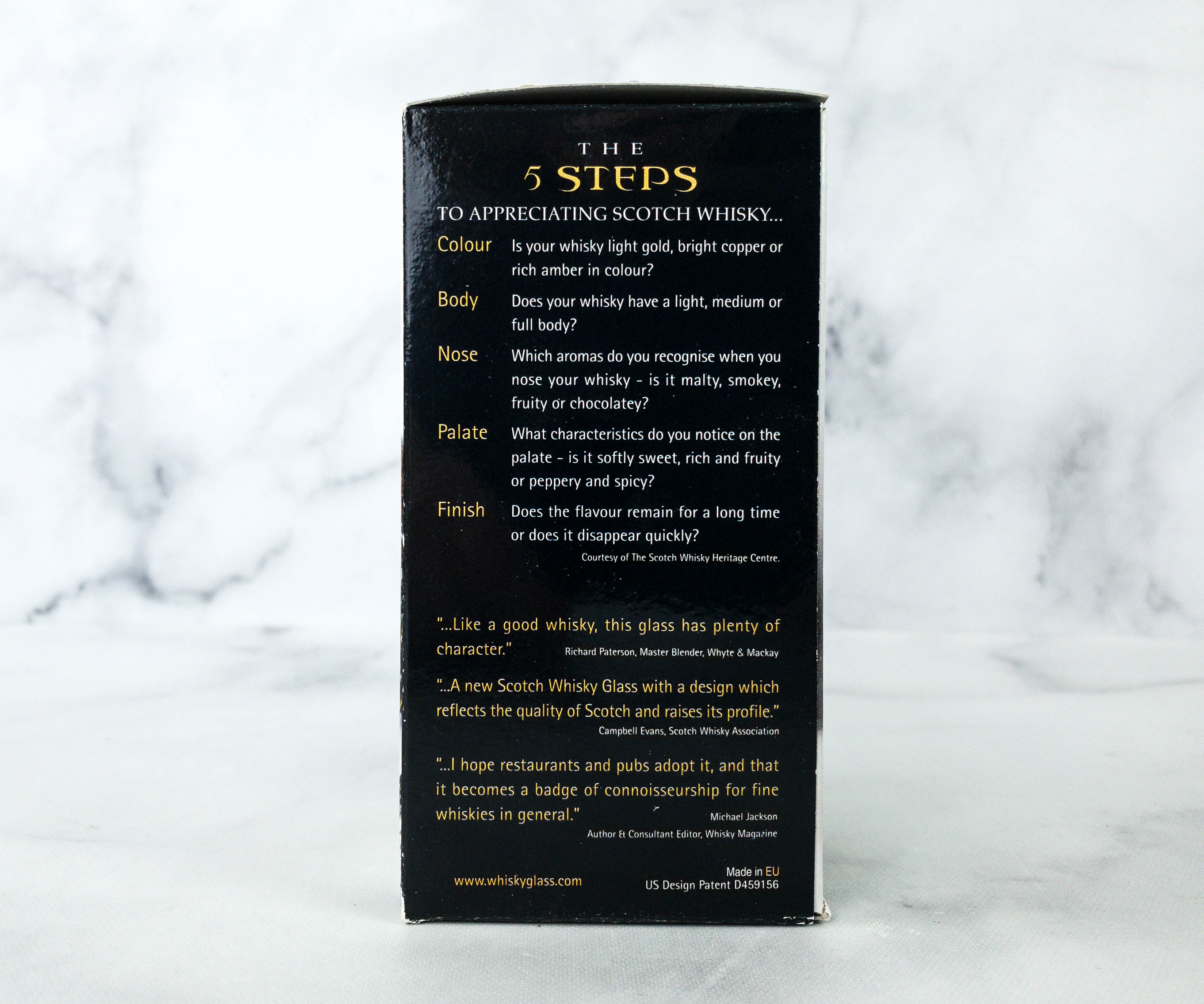 Featured on this part of the box are 5 different steps to appreciate scotch whisky.
With the glass' tapered mouth design, I can now completely smell and taste the distinction the whisky has to offer!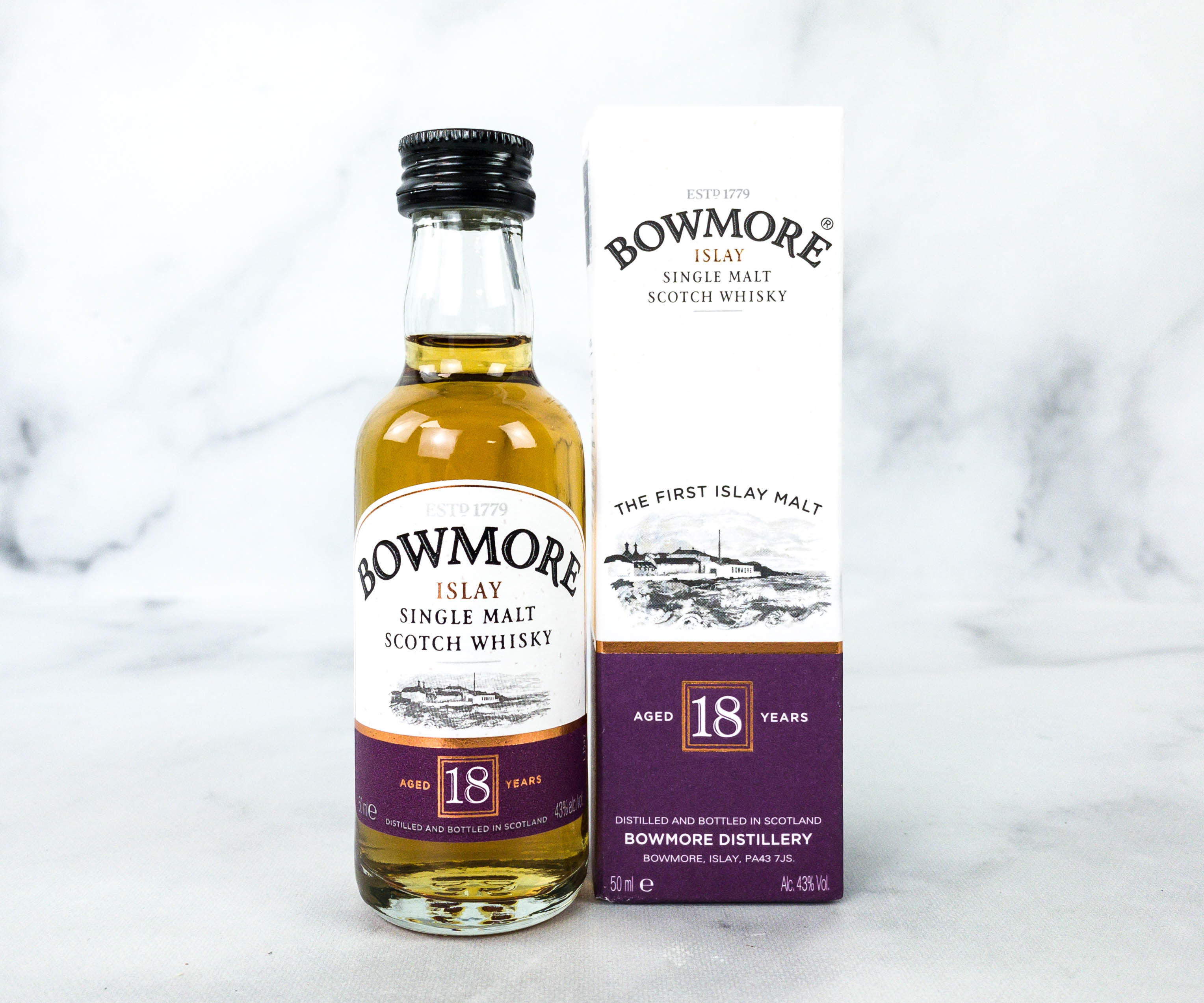 Bowmore Islay Single Malt Scotch Whisky ($8.69) The first miniature bottle I received is an 18 years old single malt scotch whisky distilled and bottled in Scotland by Bowmore Distillery!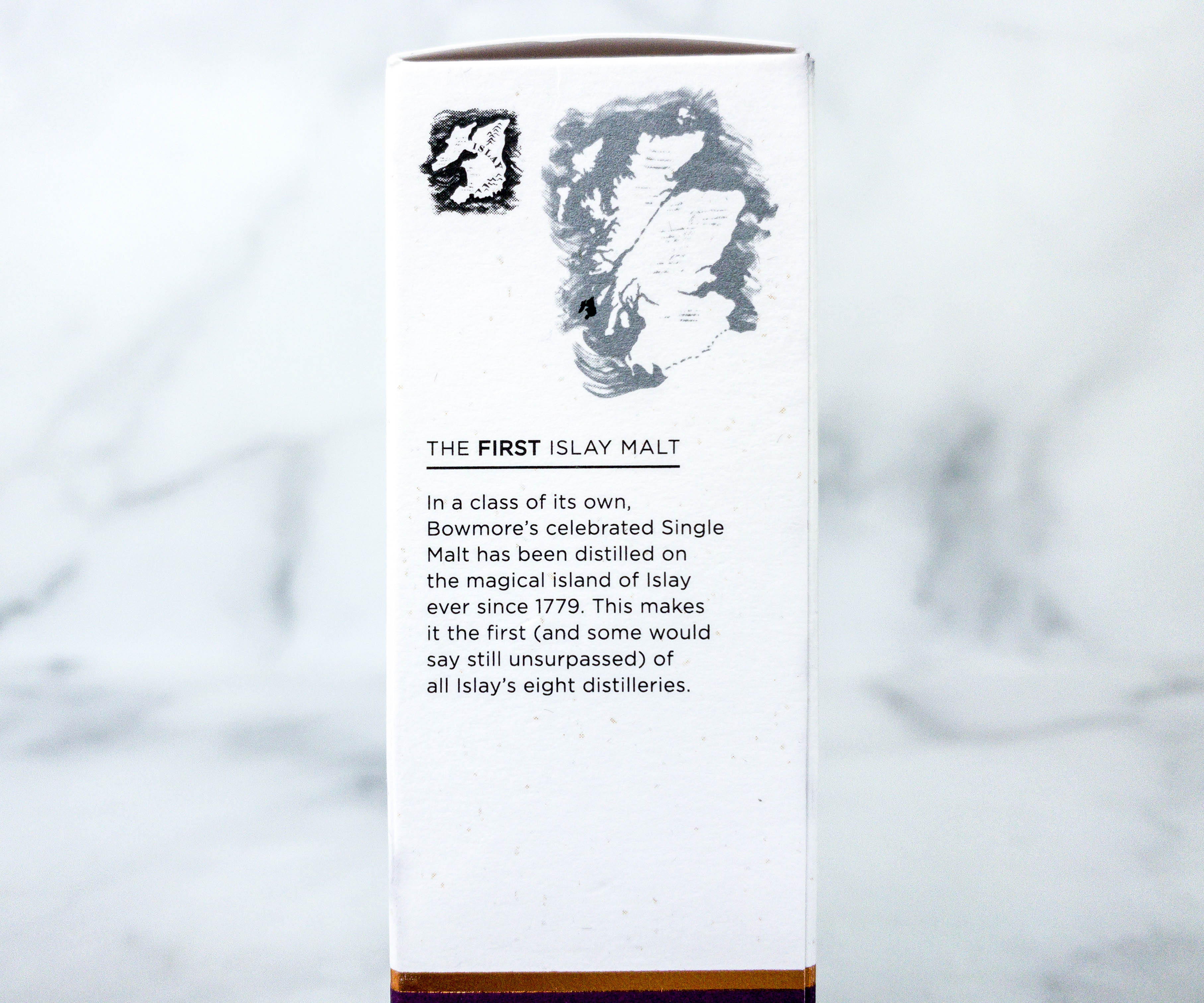 This side of the box features Bowmore's very first single malt whisky which was distilled on the magical island of Islay, the southernmost island of the Inner Hebrides of Scotland.
Matured to Perfection. One of an ever decreasing handful of distilleries to produce its own floor malted barley, Bowmore is home to the legendary No. 1 Vaults, the oldest maturation warehouse in Scotland and the only one below sea level. It's here that our 18 years old spends its long life maturing, slowly developing the finest of flavours, obvious to the crashing waves and gales outside.
This spirit features the classic Bowmore smokiness, perfectly tempered with creamy caramel, chocolate, and ripe fruit aromas.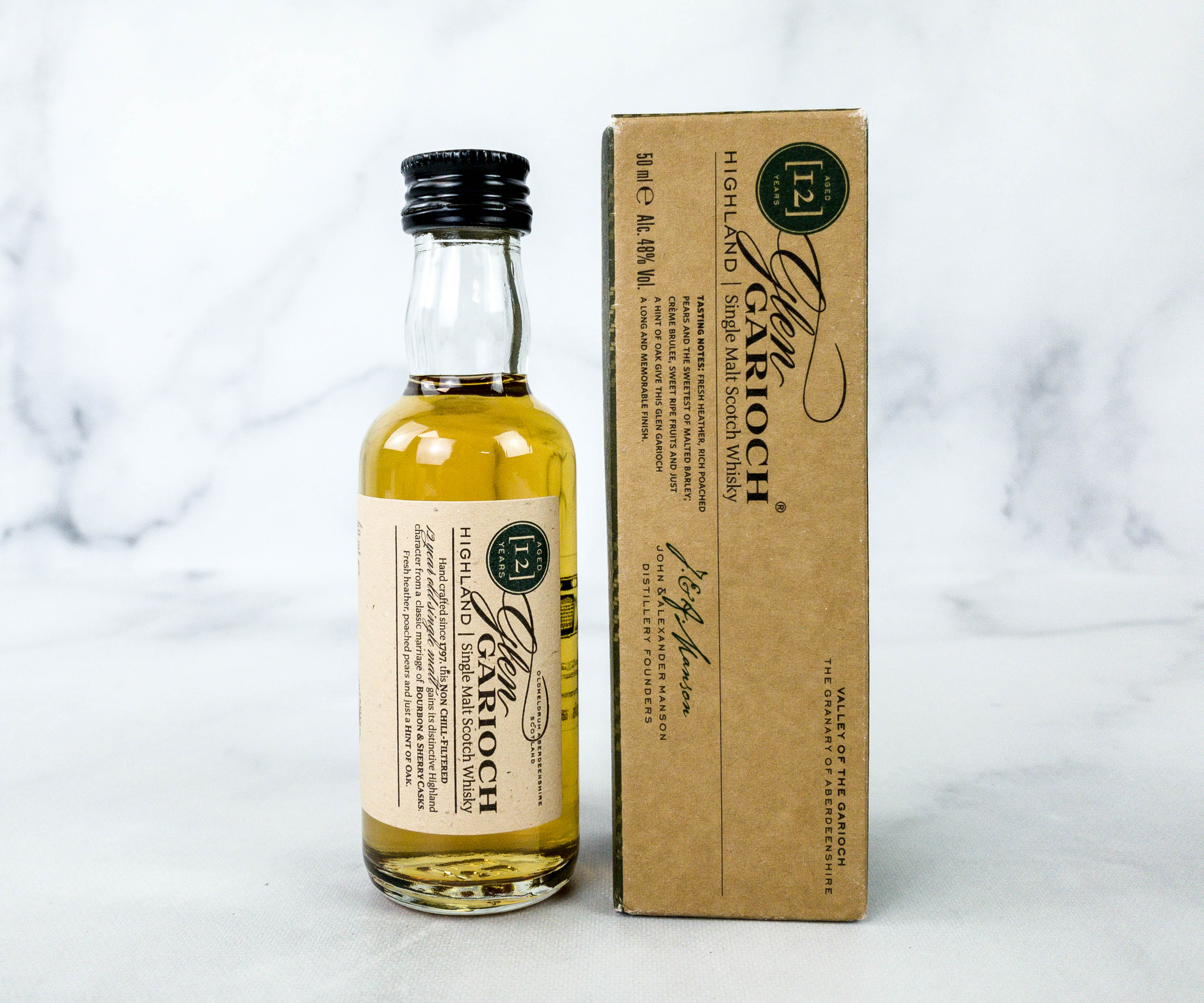 Glen Garioch Aged 12 Years Single Malt Scotch Whisky ($3.43) It's a 12-year old non-chill-filtered single malt scotch whisky that features a classic mix of Bourbon and Sherry Casks.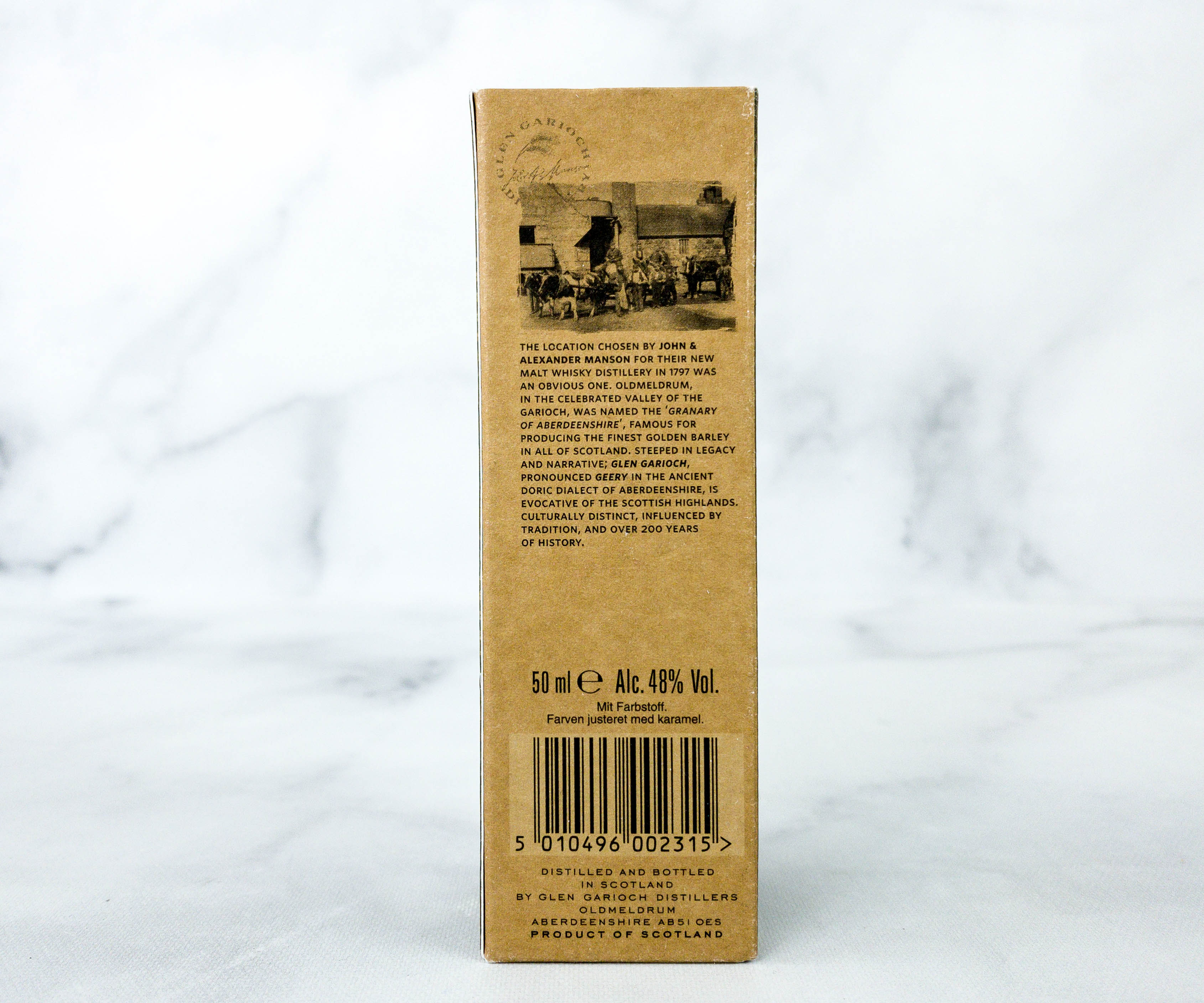 This whisky showcases well-balanced notes of fresh heather, poached pears, and a hint of toasty oak.
Arran Single Malt Scotch Whisky ($2.81) This spirit is a 10-year old, non-chill filtered, single malt scotch whisky made from Lochranza, Isle of Arran in Scotland. It's a medium-bodied whisky with strong notes of vanilla, cinnamon, orange, and lemon.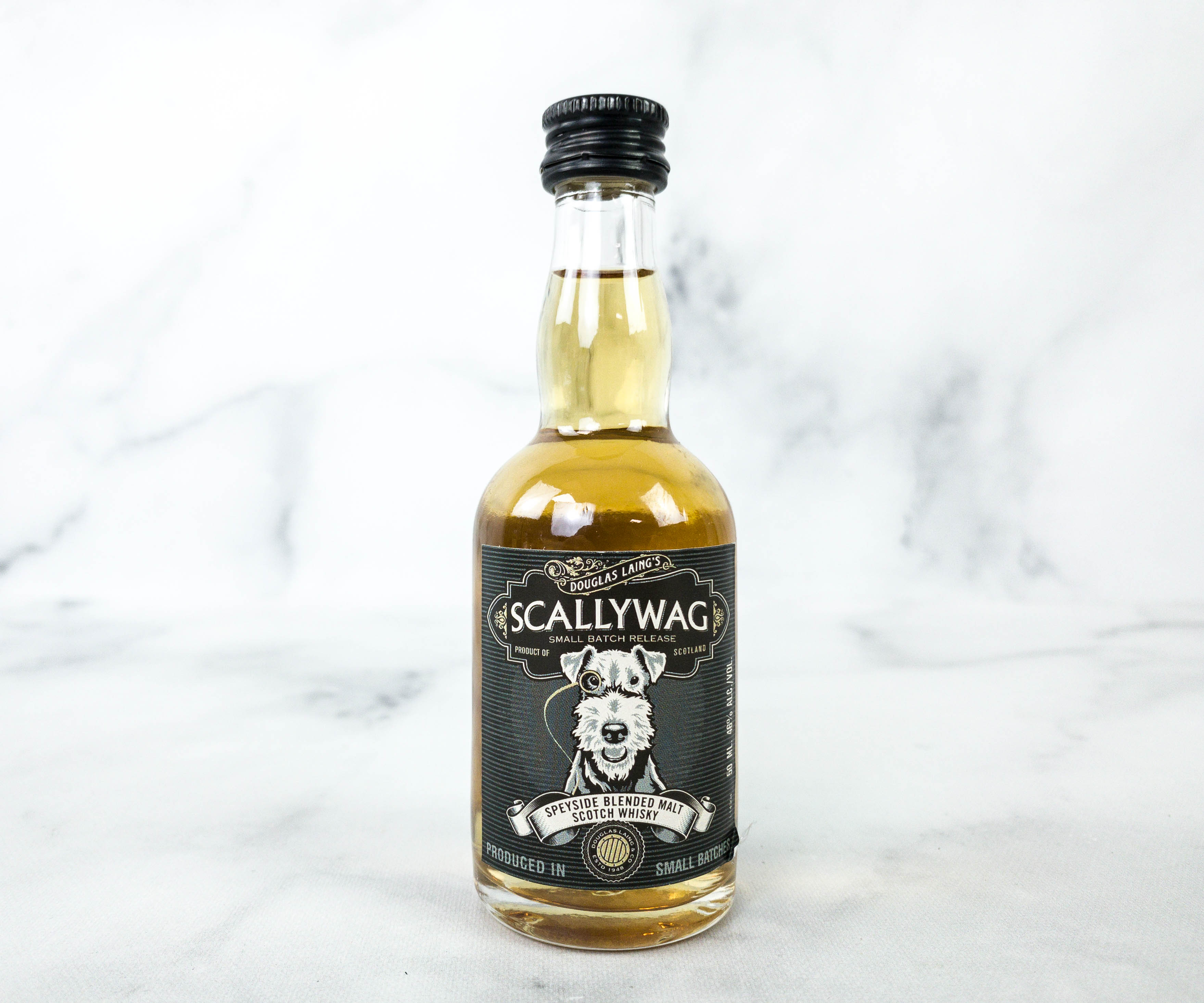 Douglas Laing's Scallywag Speyside Blended Malt Scotch Whisky ($4.01) Here's another 10-year old spirit in our box! This Scallywag is a scotch whisky that features a delectable blend of the finest malts from Speyside located in northeastern Scotland.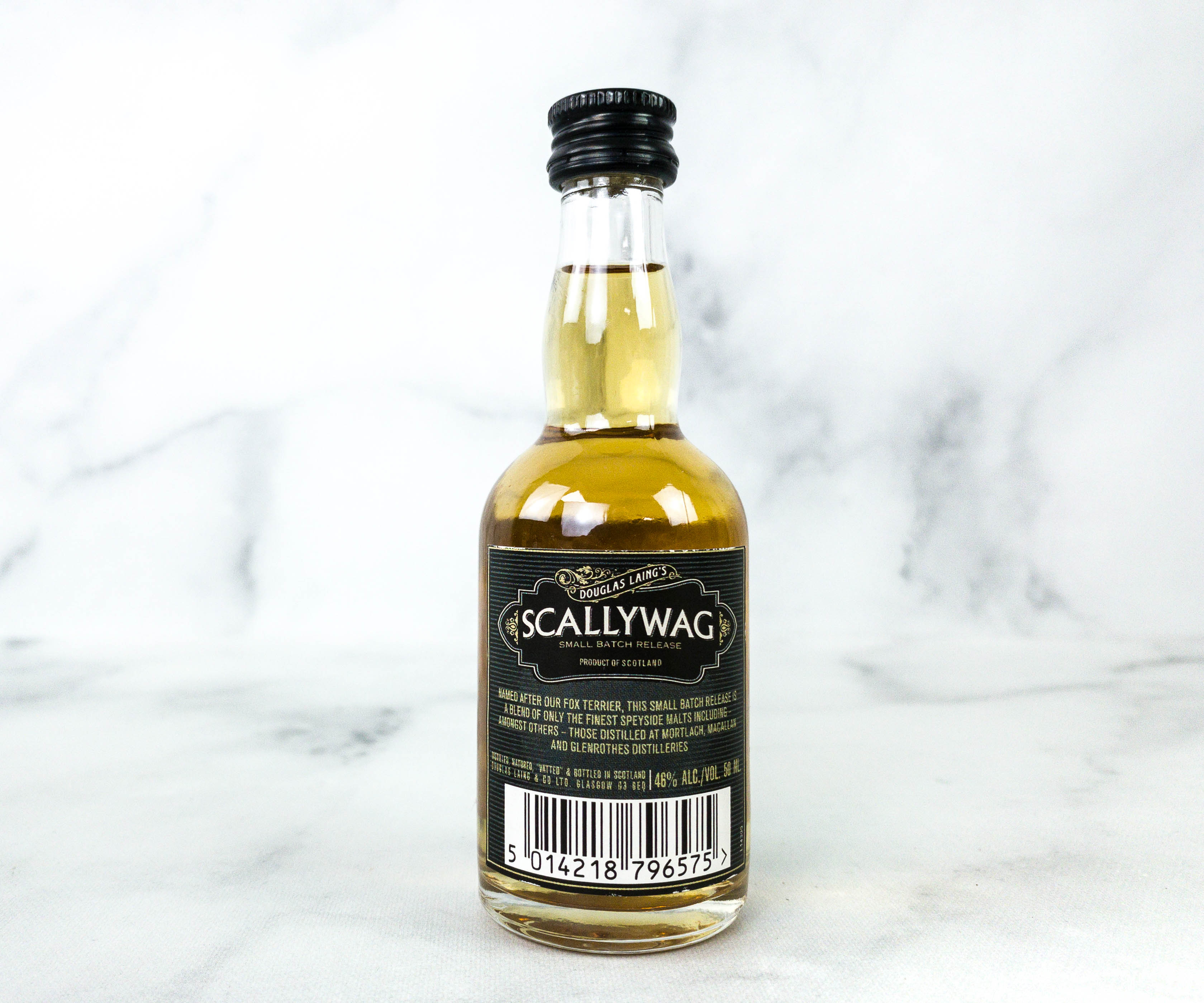 This whisky features a richly spiced, sweet vanilla scent with fruity and dark chocolate flavor, and a sweet tobacco, cocoa, and fruitcake finish. I love its complexity!
If you are a whisky enthusiast, this subscription is your perfect match! They send the finest whiskies from around the world, so you can enjoy them in the comforts of your own home. This month, I received a total of 4 aged spirits from well-known distillers including Bowmore, Glen Garioch, Arran, and Scallywag. The box even included a specially designed whisky cup and 3 pieces of whisky stones that level up the whole tasting experience! Because of its superb presentation, WhiskyFlavour would also make a nice gift for any whisky lover. The bottles came in a sturdy wooden box! Everything you would need to enjoy your drink is in it, so all you really have to do is chill the whisky stones and then enjoy your drink!
What do you think of this month's box?