We have the box selections for the September 2020 SprezzaBox!
DEAL: Use coupon code HELLO20 to save 20% on your first box
Here are this month's choices:
Castaway
Knottery Tie
Sprezza Socks
Weekend Casual Cufflinks
Freshetech Headphones
Z Skin Sunblock
Time Is Money
Next Bryer Wallet
Elevon Watch
Nomad
2Go Brand DoppKit
Yu-Be Moisturizer
Kiko Passport Holder
Weekend Casual Luggage Tag
I.M. Man Fish Hook Bracelet
Georgetown
Knots Apparel Tie
Martenero Watch Strap
Sprezza Socks
FourFiftyFive Pocket Square
Men in Cities Wallet
Esquire 
Original Penguin Tie
Sprezza Tie Clip
Unsimply Stitched Socks
Sprezza Pocket Square
Brickell Cream & Moisturizer
Renaissance
Original Penguin Tie
Lawrence Hunt Collar Stays
Bedford & Broome Socks
Alara Pocket Square
Lawrence Hunt Collar Extenders
In Case You Missed It: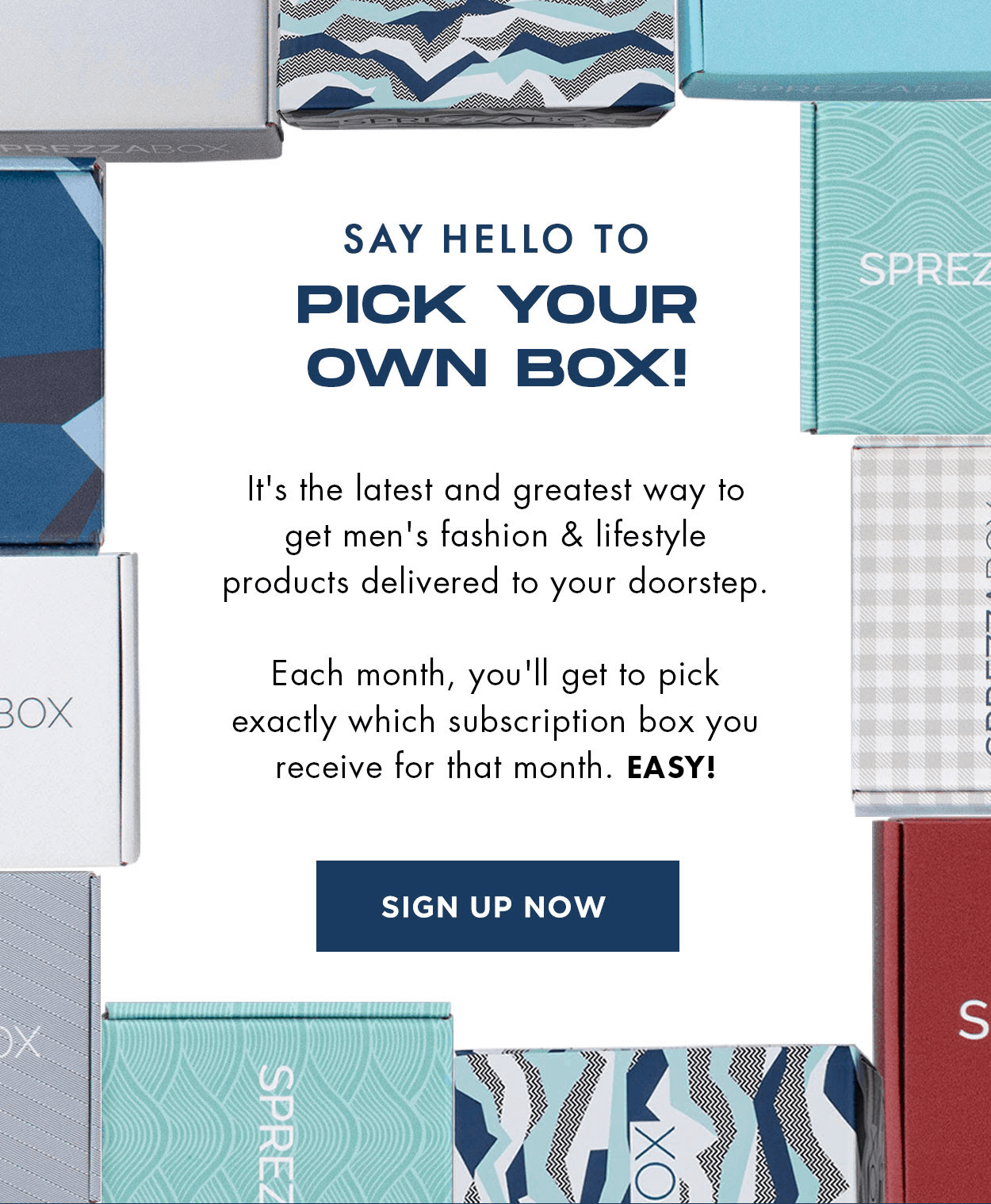 SprezzaBox has now launched Pick Your Own Box – customers will now have an option to customize their monthly subscription!
Here's how it works:
Are you getting SprezzaBox?