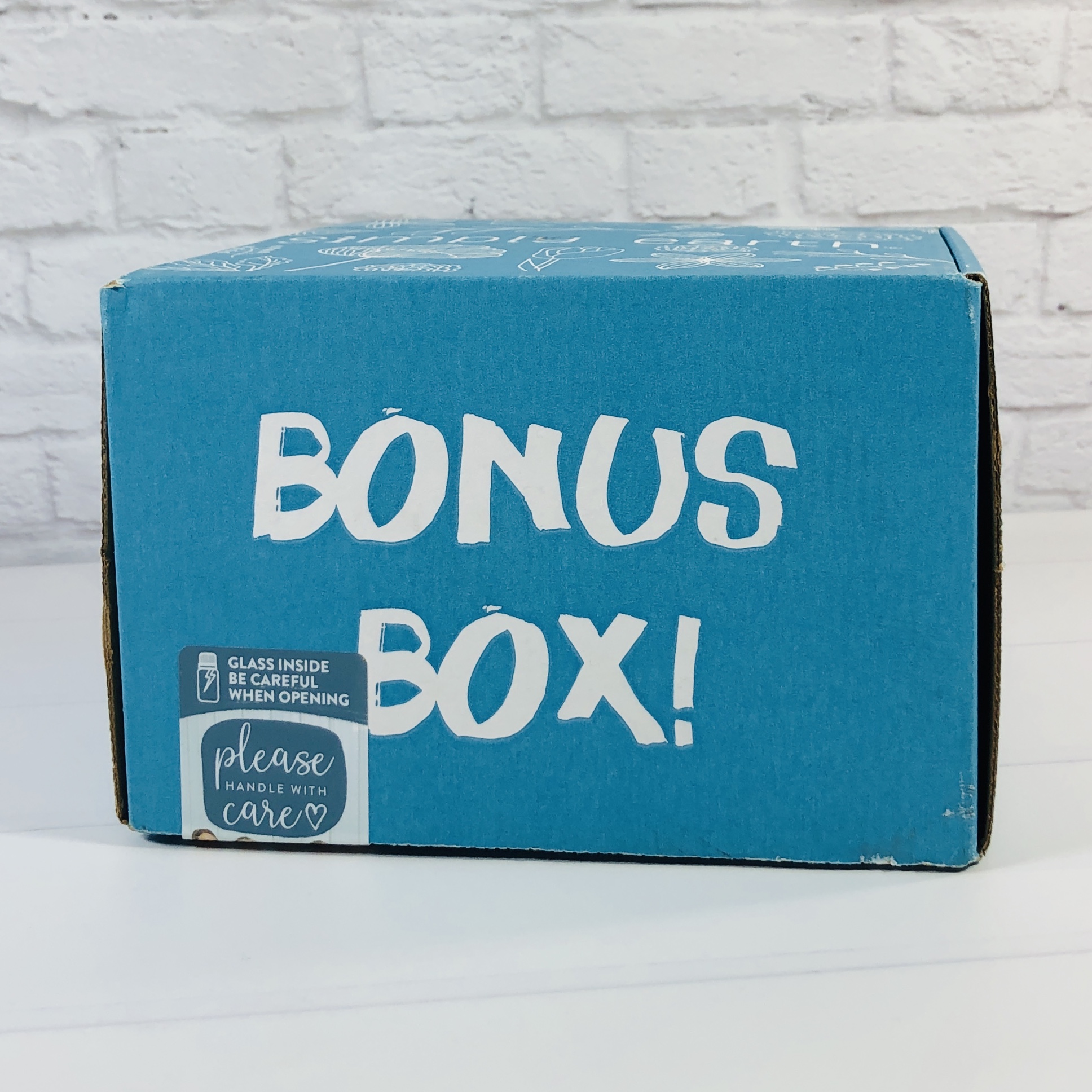 Simply Earth makes it easy to get started using essential oils to green your routine! They send an assortment of essential oils every month along with recipes to make natural home and beauty products, such as room sprays or body scrubs. To get you started they also send a FREE Bonus Box when you sign up, plus every six months that you are a subscriber, to provide some of the basics such as bottles and carrier oils that are used in the upcoming recipes!
Simply Earth also gives back by donating 13% of all profits to help end human trafficking. Simply Earth is $39 a month.
DEAL:  Receive a FREE Big Bonus Box with your first box. No code needed, just use this link to sign up. You'll also get a $40 gift card that you can use for your next box or future purchases!
The Bonus Box ships with your first Recipe Box. The Recipe Box will be on top, just remove it to see all of the bonus goodies!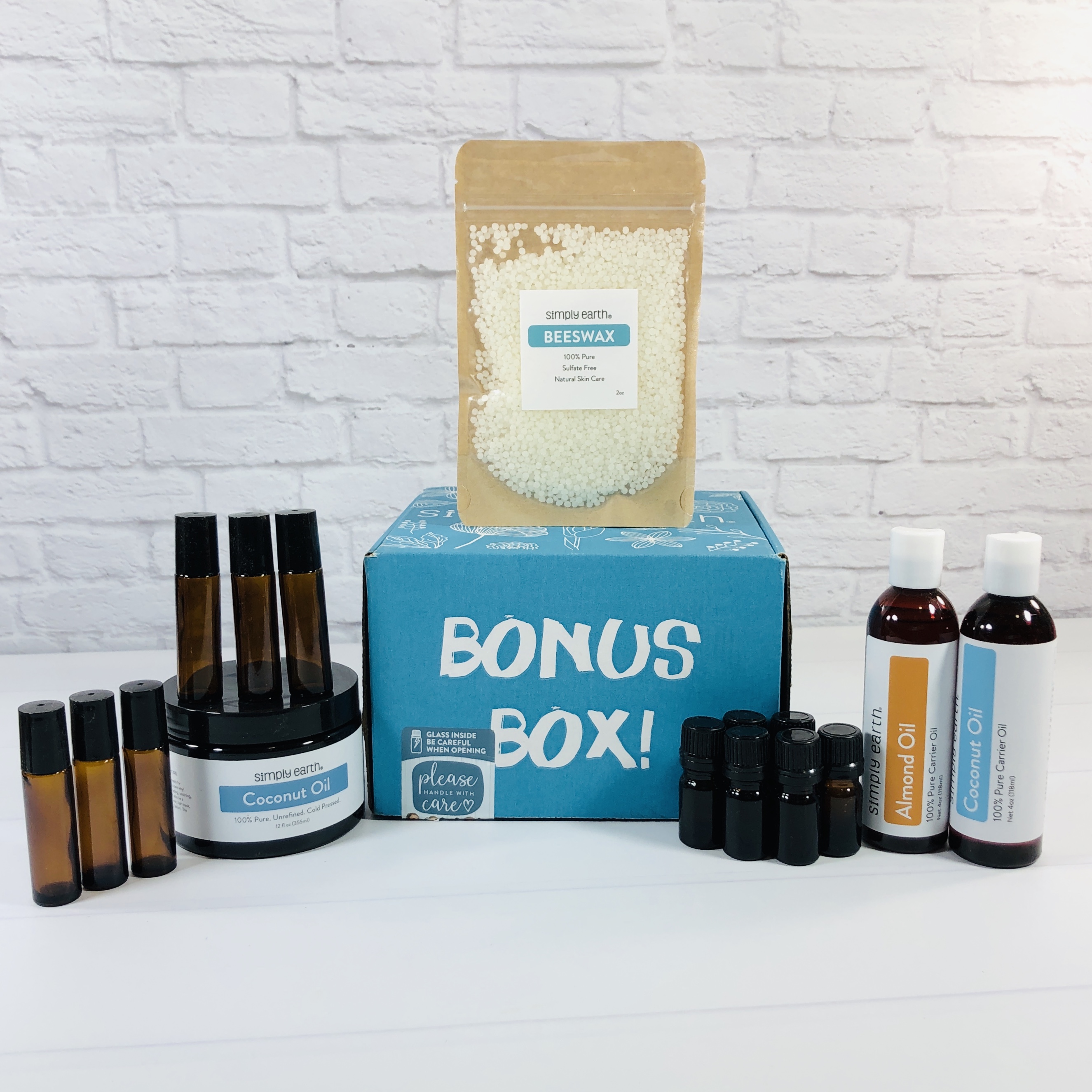 Everything in my Simply Earth Bonus Box!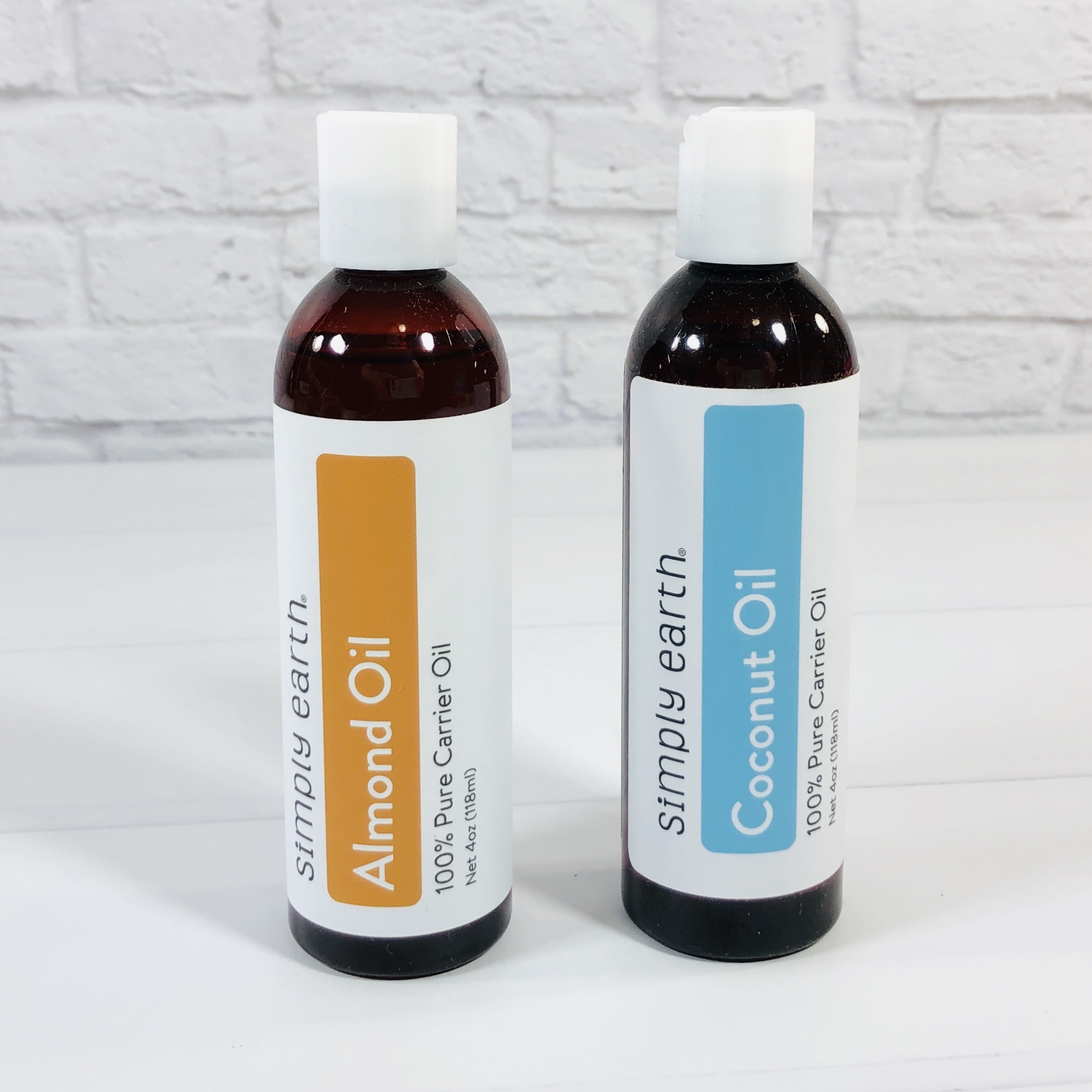 Simply Earth Almond Oil ($8.99) and Simply Earth Coconut Oil ($8.99) are carrier oils that have tons of uses! Essential oils are great but they shouldn't be applied straight from the bottle to the skin, they need to be diluted in carrier oil first so they won't cause irritation in their pure form.
Sweet almond oil comes from almonds and is rich in omegas plus vitamins A and E. Coconut oil comes from coconuts and this one in particular is fractionated, which means it will stay liquid even when cold.
Simply Earth Coconut Oil ($8.99) Virgin coconut oil is good for lip balms and other products that you want to stay solid, like perfume balms.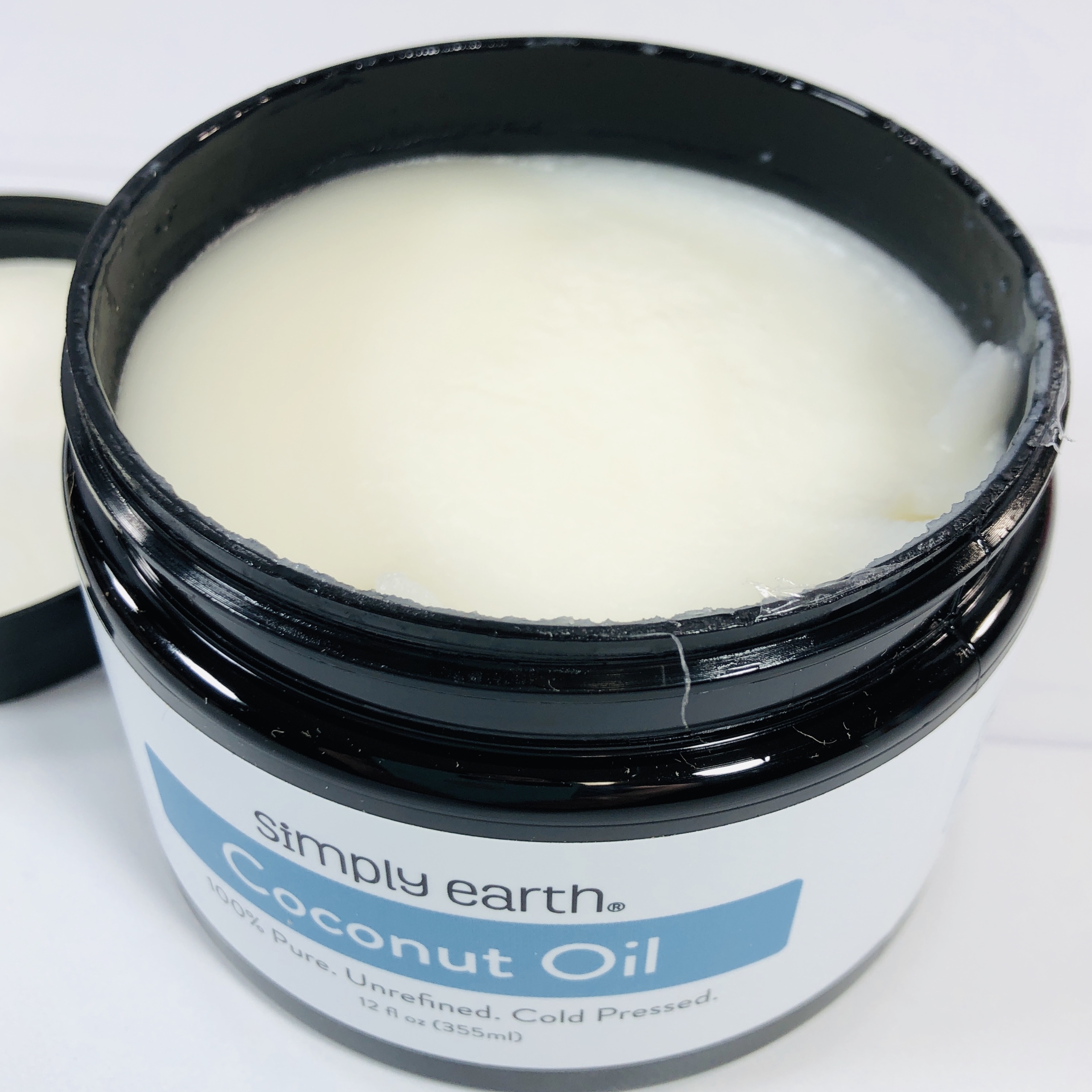 It stays solid at room temperature!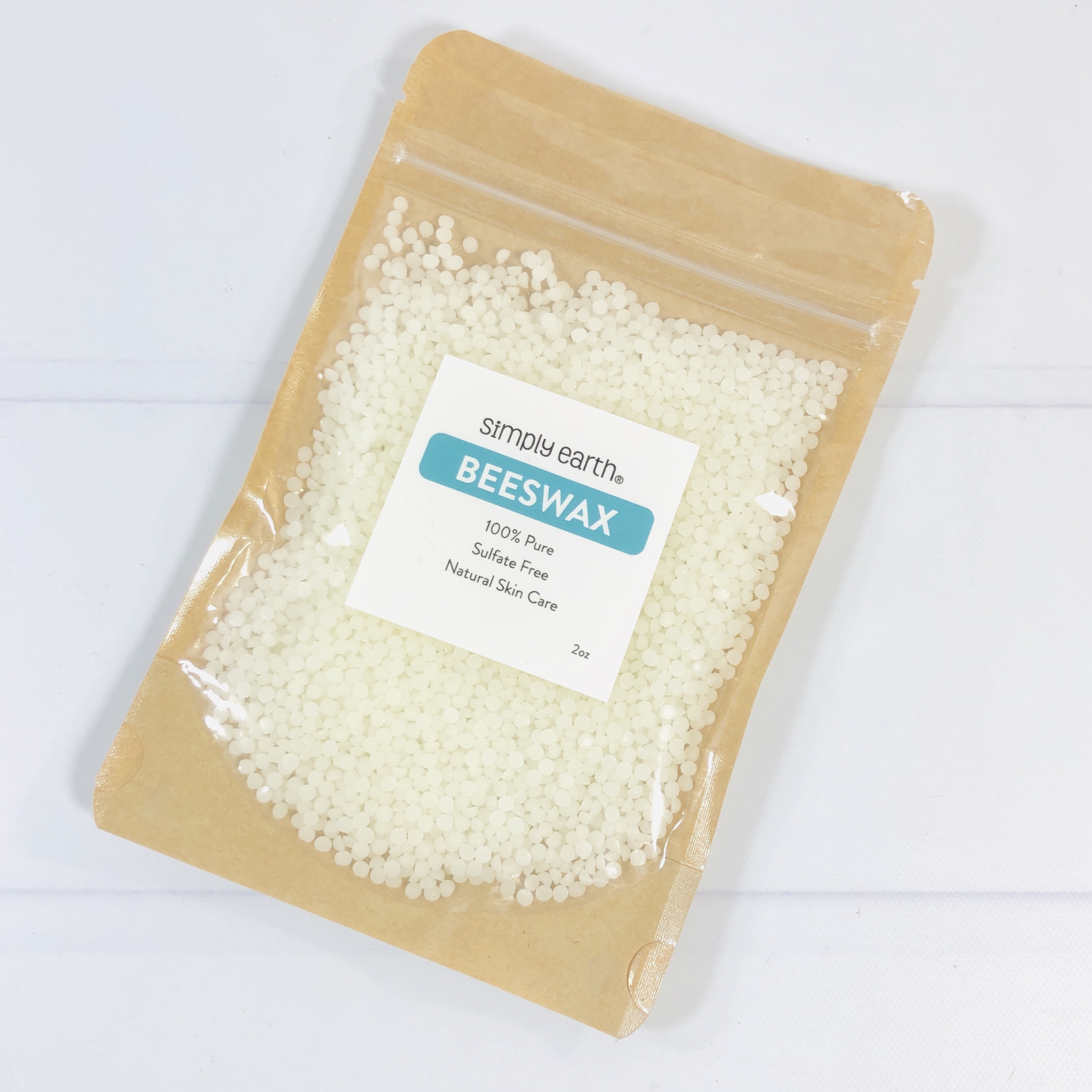 Simply Earth Beeswax ($5.99) Beeswax comes from beehives and is used in lip balms and lotions, and of course candles!
10ml Roll On Bottles (99¢ each) I received 6 roll on bottles that will be used in upcoming recipes. You can remove the rollerball at the top to fill it with carrier oil and essential oils to make perfumes or muscle rubs.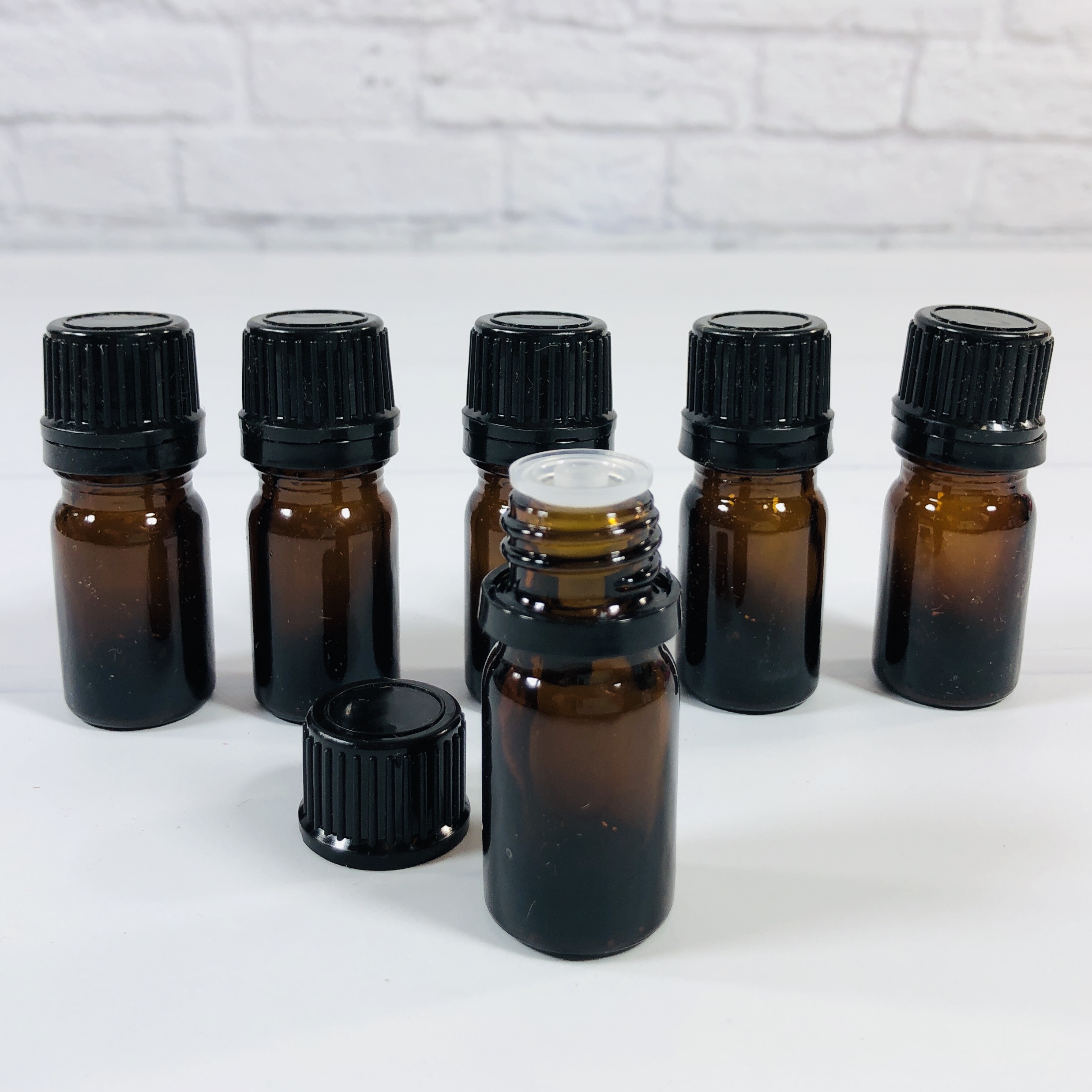 5ml Amber Glass Bottles (99¢ each) I received 6 amber glass bottles that can be used to hold my own essential oil blends. You can mix, say, some mint and orange oils for a peppy blend, or some lavender and rose for a relaxing floral scent. You would use those blends in a diffuser or in recipes. They have a euro dropper at the top to help the oils come out drop by drop.
The bottles have the plastic euro dropper in the lid, you will need to push it into the container to keep it in place. You can remove it to add more oils as needed.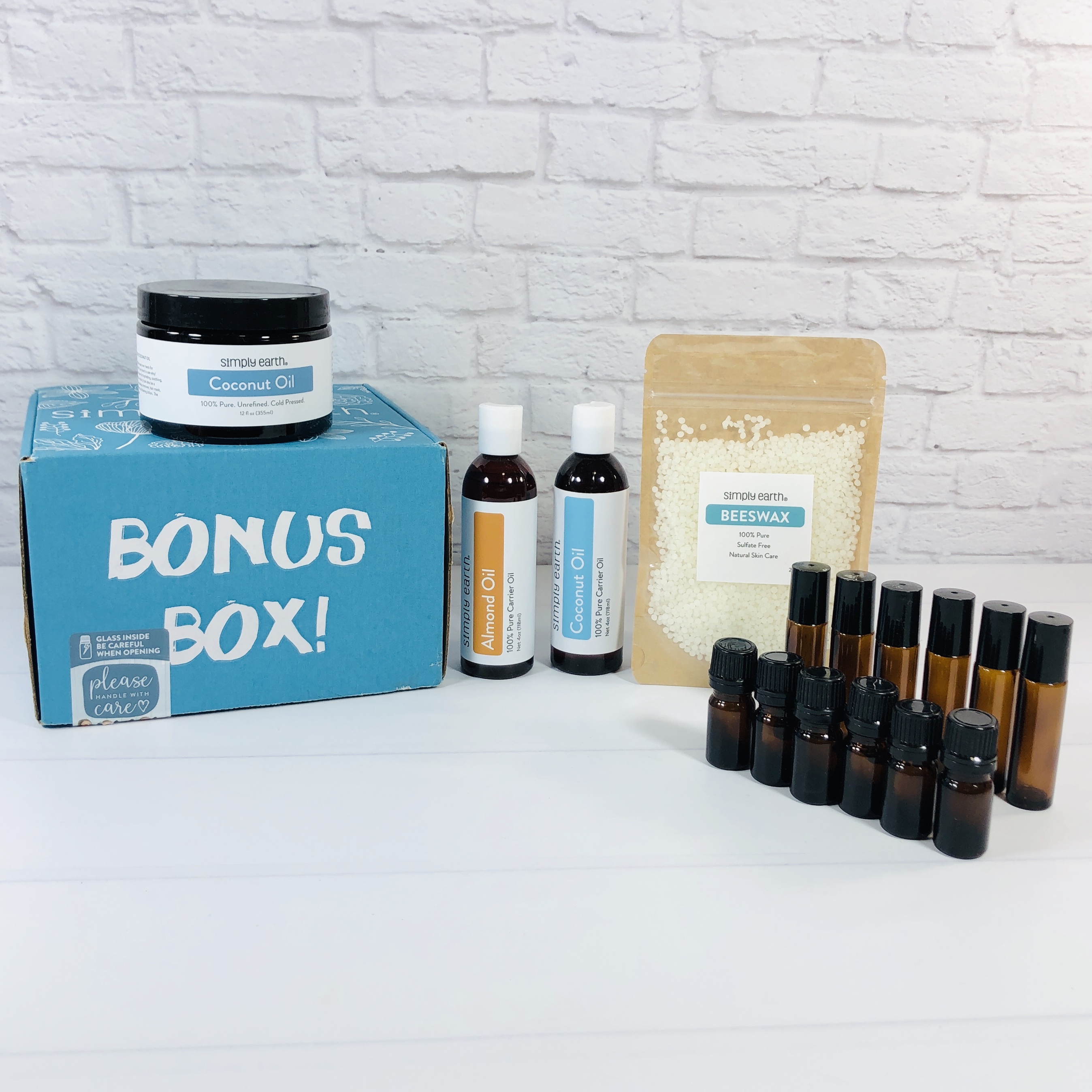 That's everything in the Bonus Box from Simply Earth! These items are ready to go and since it comes with your first Simply Earth Recipe Box then you can start using them immediately! These are meant to be used with the first 6 recipe boxes, and the recipe cards will mention when to pull something out of the box while concocting natural home and beauty items. You can order extras in the Simply Earth online shop in case you want to make gifts for friends and family.
What do you think of the Simply Earth box?