Rowan Earring Club is a monthly earring subscription box for tweens and teens that includes a fresh pair of earrings and a curated content designed to initiate a meaningful conversation. Your first box will also include an earring stand, earring pouch, journal, and pen! The box costs $19 per month on an annual subscription but you can opt to go for a 6-month plan for only $22 a month. What's great is that you don't have to pay upfront – it gets charged monthly! Gold vermeil earrings are $2 more per month than silver.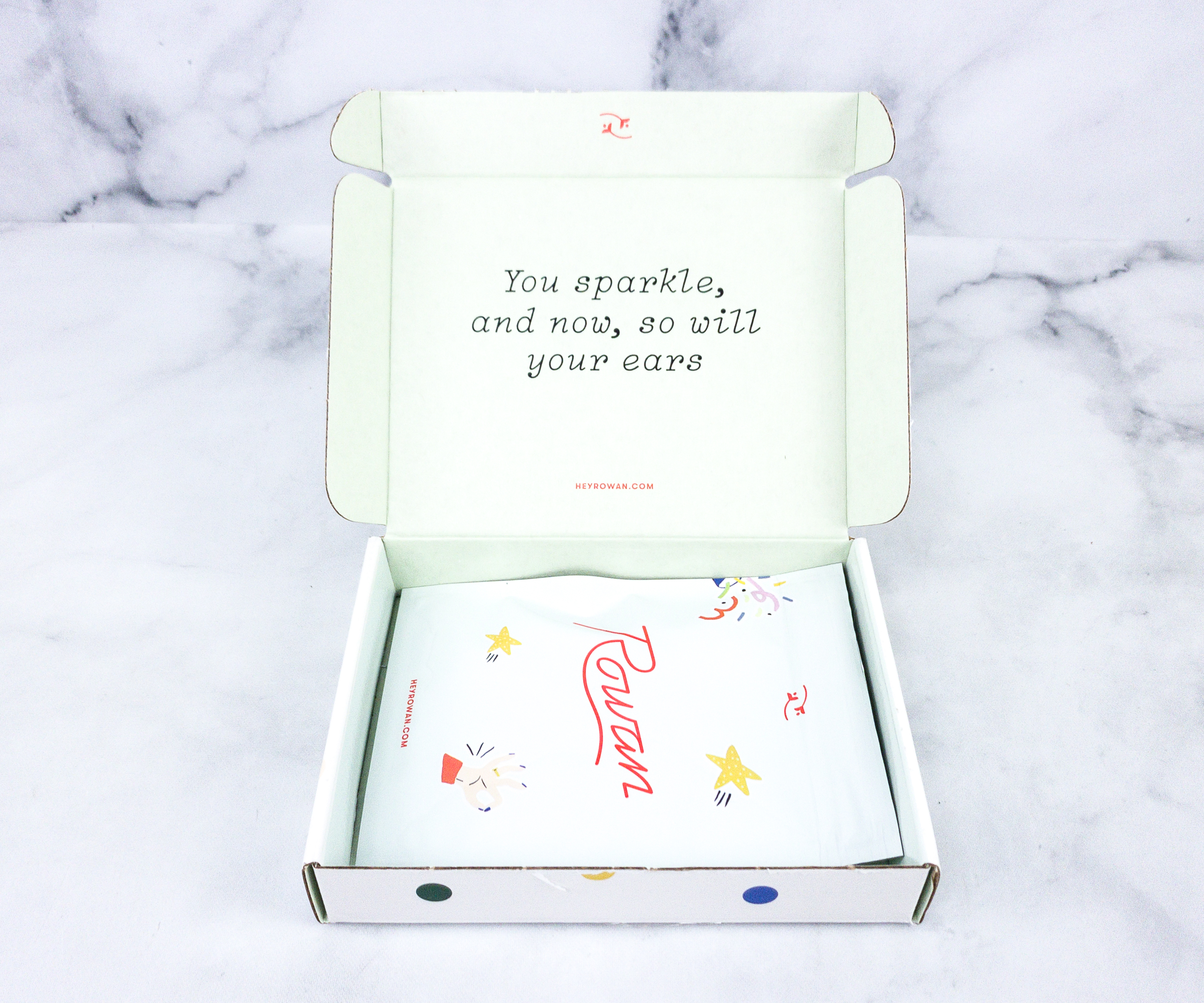 There is a message on the inner part of the box cover.
You sparkle, and now, so will your ears.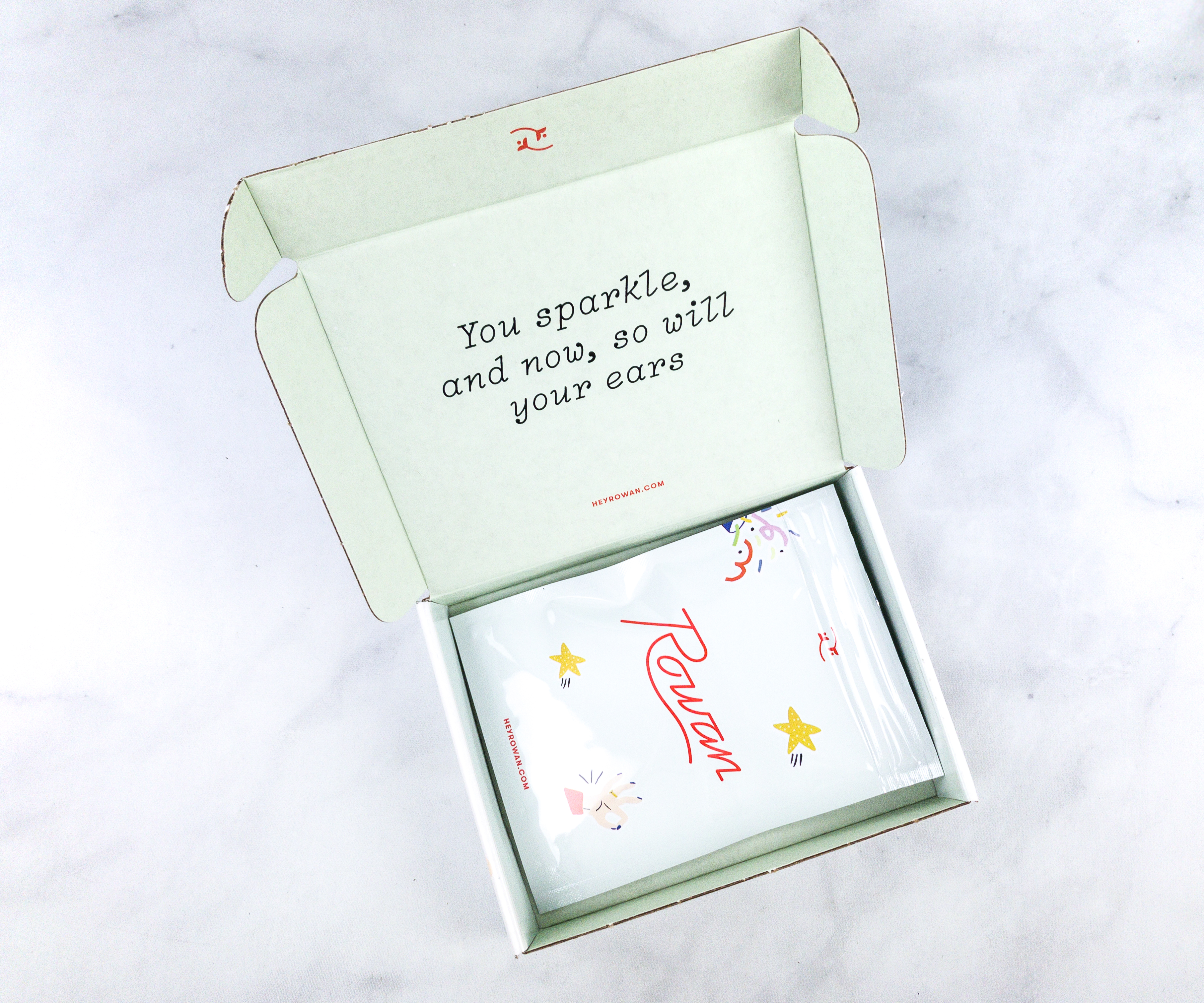 Here is where the magic starts!
Everything is packed inside a resealable pouch.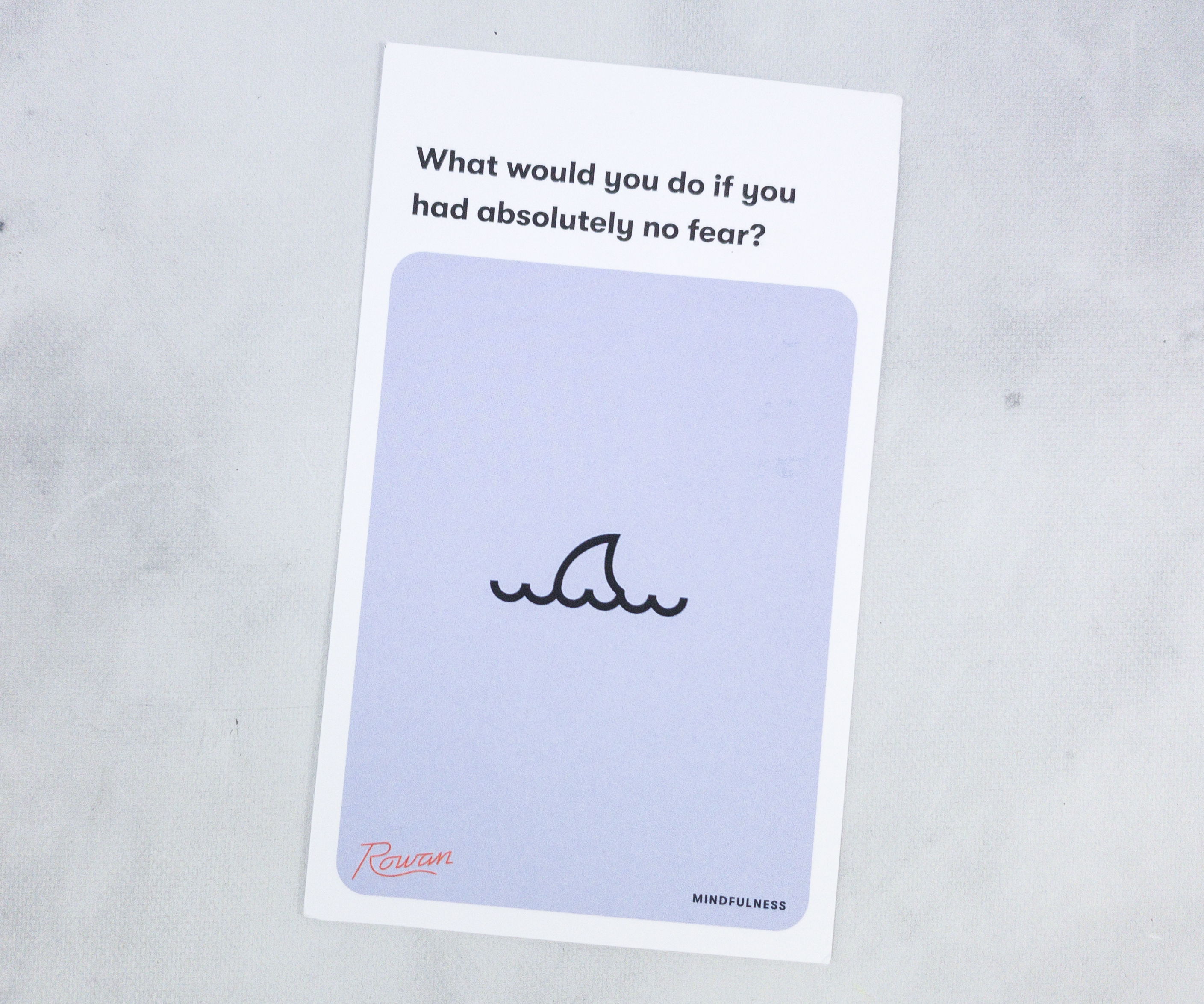 This month, the theme is SHARK TOOTH!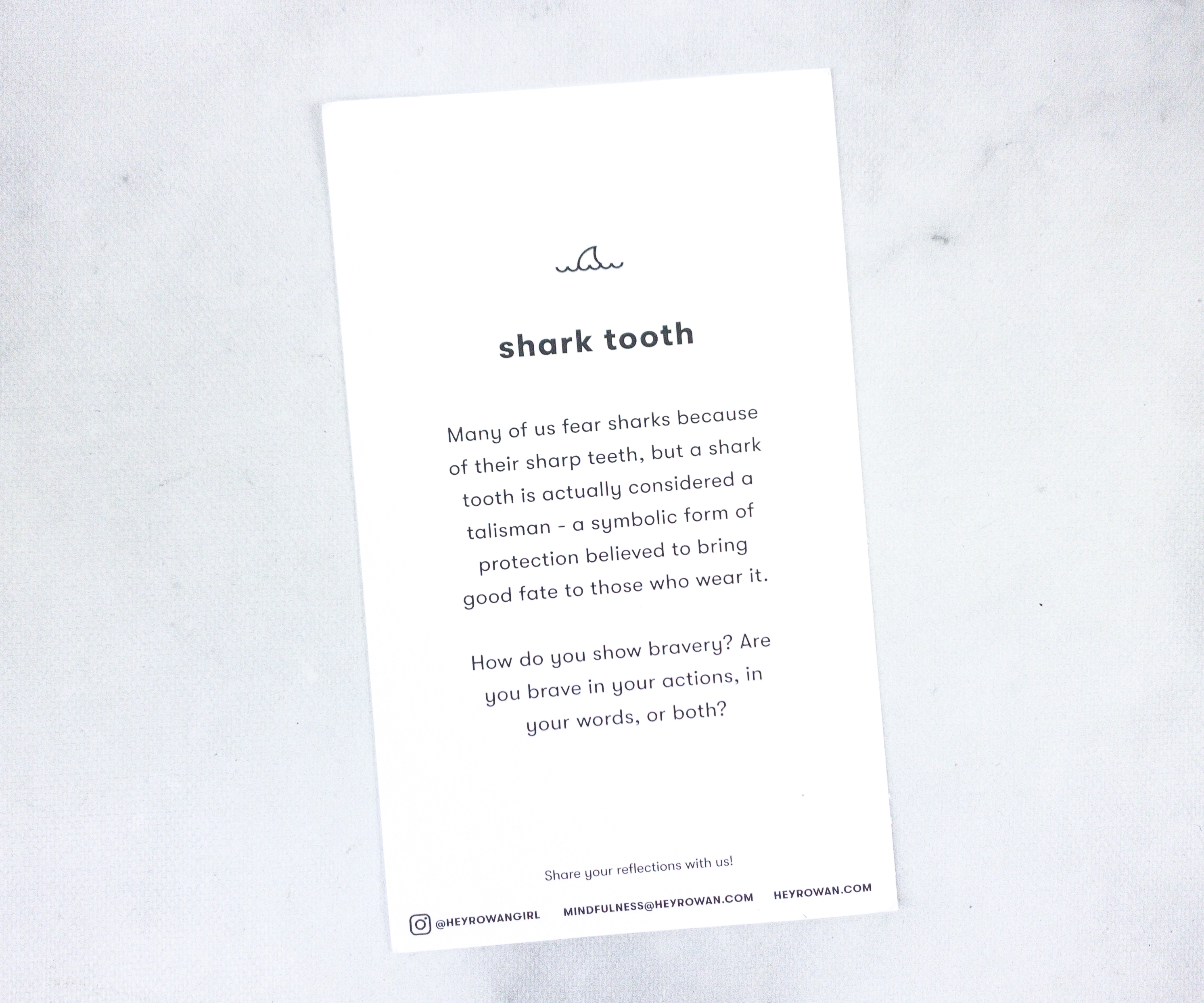 At the back of the card, we get to know a bit more about this fascinating creature. We are also left with some questions that we can ponder on.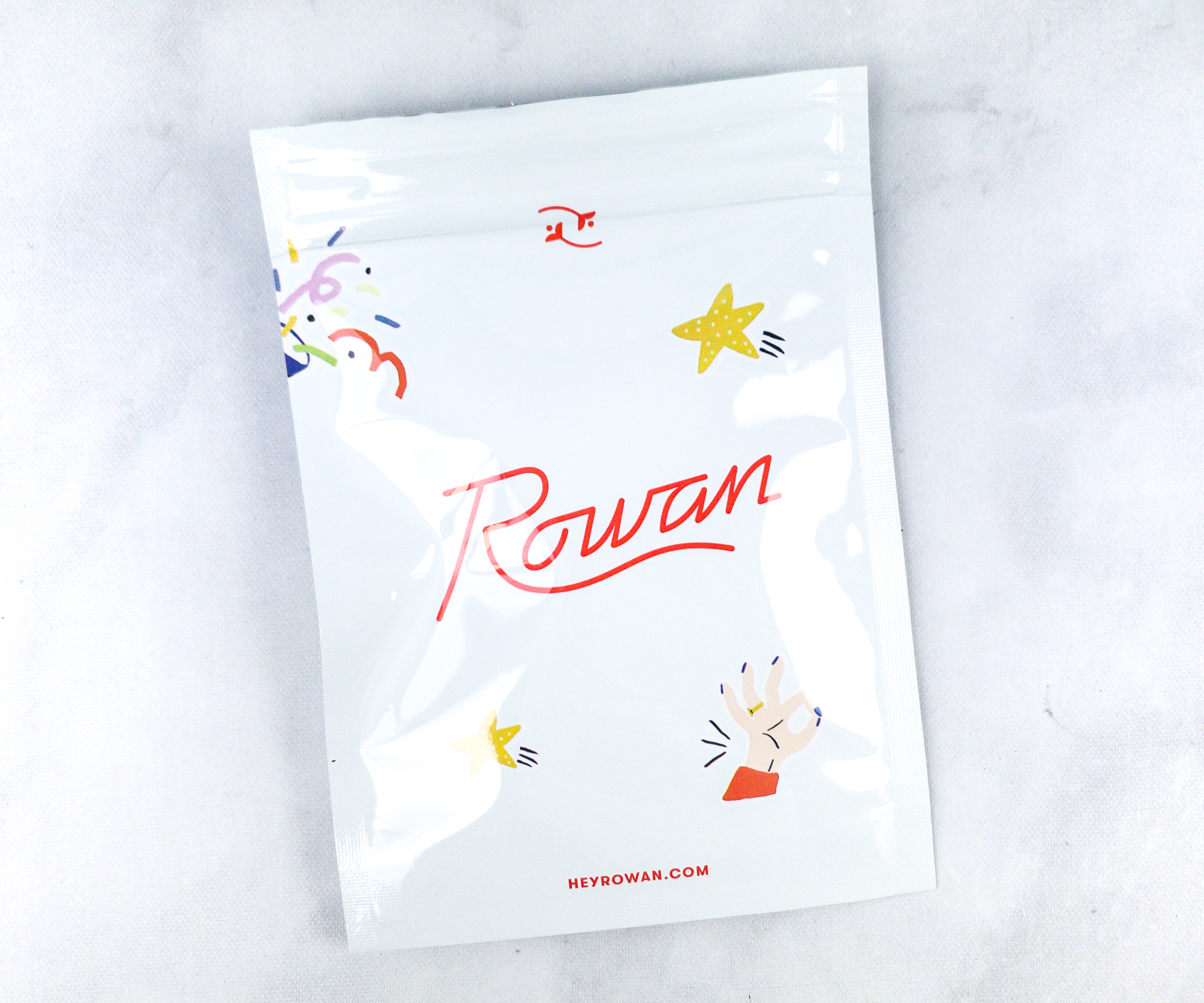 The reusable pouch is really pretty! It's also giftable!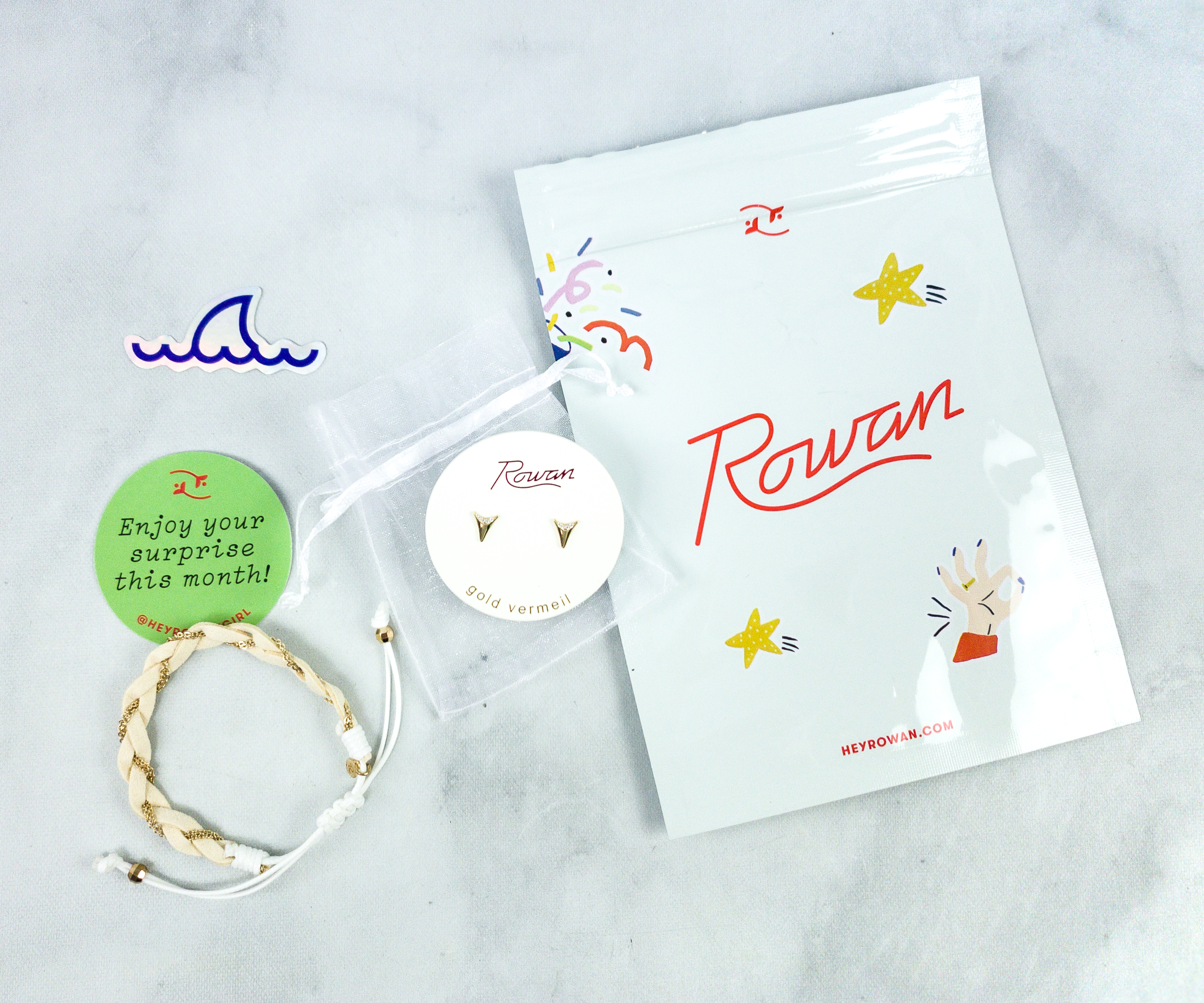 Everything in the box!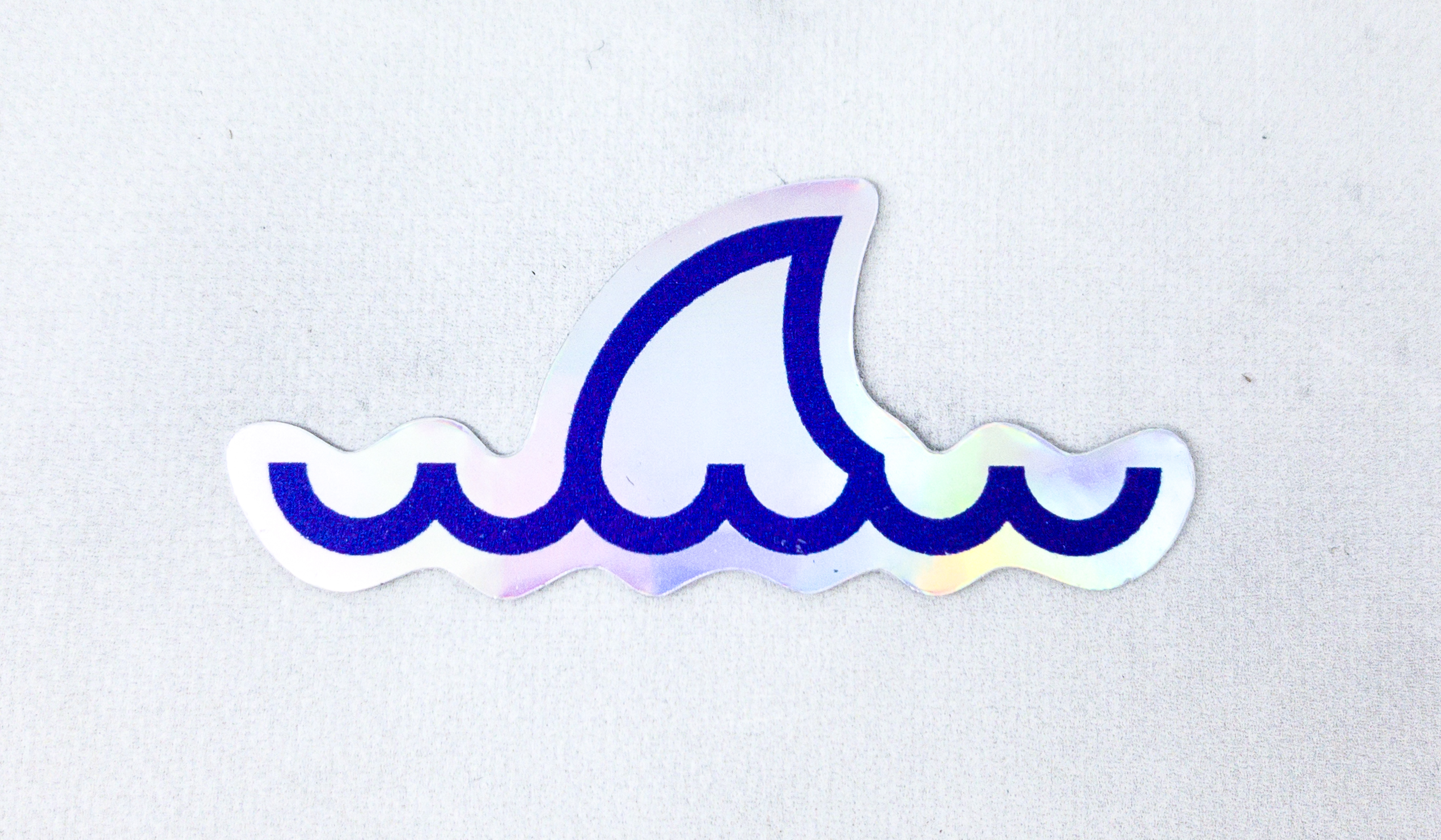 This cute holographic sticker depicts a shark exposing its fin while swimming!
Bracelet. For this month's surprise, we received this nice bracelet! It looks simple yet stunning, truly an eye-catcher!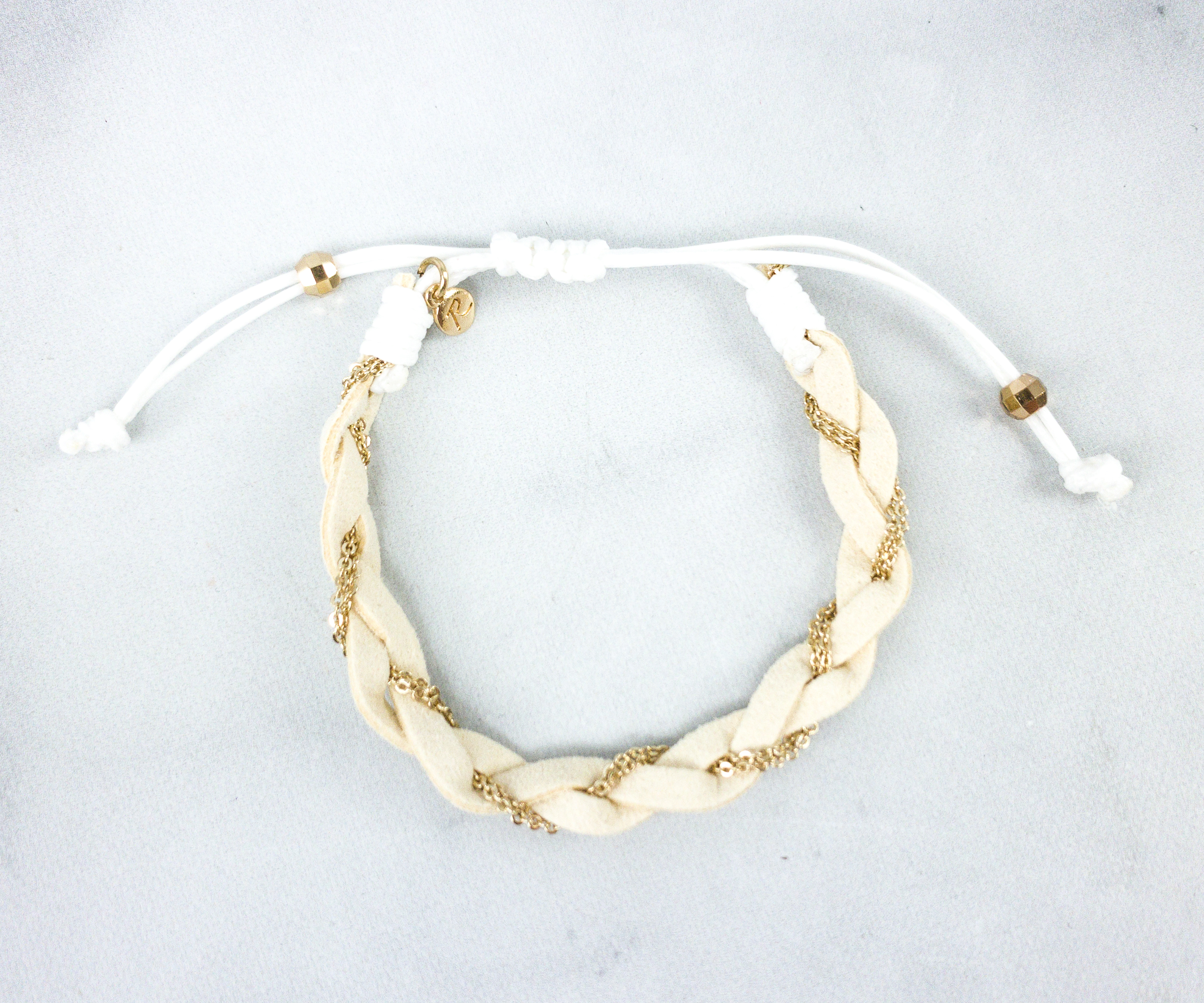 It's a mix of white and cream colors braided together with golden accents!
My daughter likes it because it's the perfect balance! Having the soft cream material against the hard golden chain creates this wonderful piece!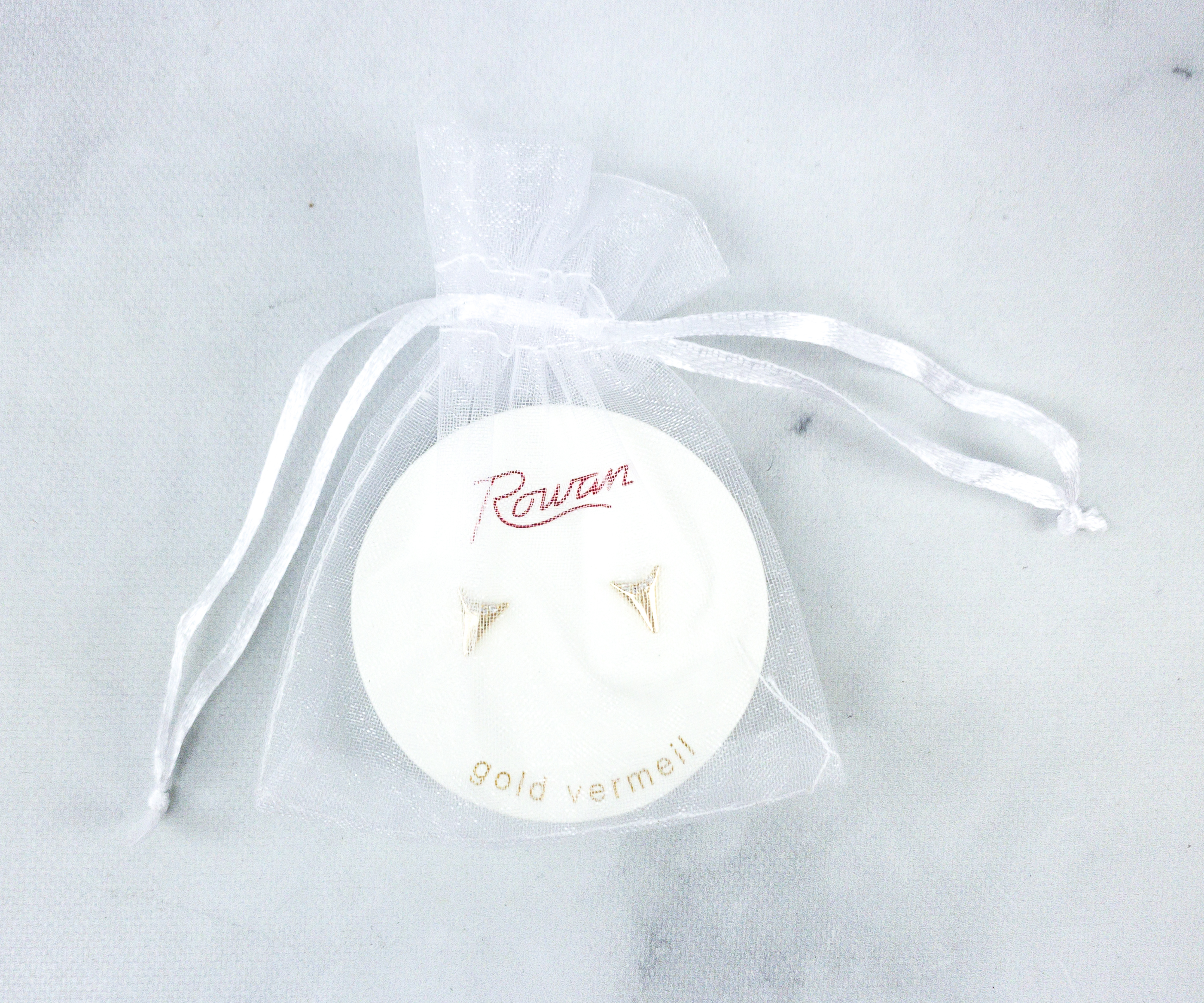 Next is our main item which came in this white organza pouch.
Earrings. It's a pair of lovely hypo-allergenic earrings! This month, we have them in gold vermeil, and they look super cute!
They're shaped like a shark tooth, with crystals lining one side that adds more character to the piece. They look sophisticated!
Rowan Earring Club never disappoints! This month, the earrings are simply elegant, plus they're lightweight and easy to wear. My daughter likes pairing them with her casual outfits! The package also includes a pretty bracelet as this month's bonus item, and it even matches the earrings. For tweens who love to accessorize, this subscription is a great gift idea. The earrings are always high-quality and they always send great bonus items as well!
What do you think of Rowan Earring Club?