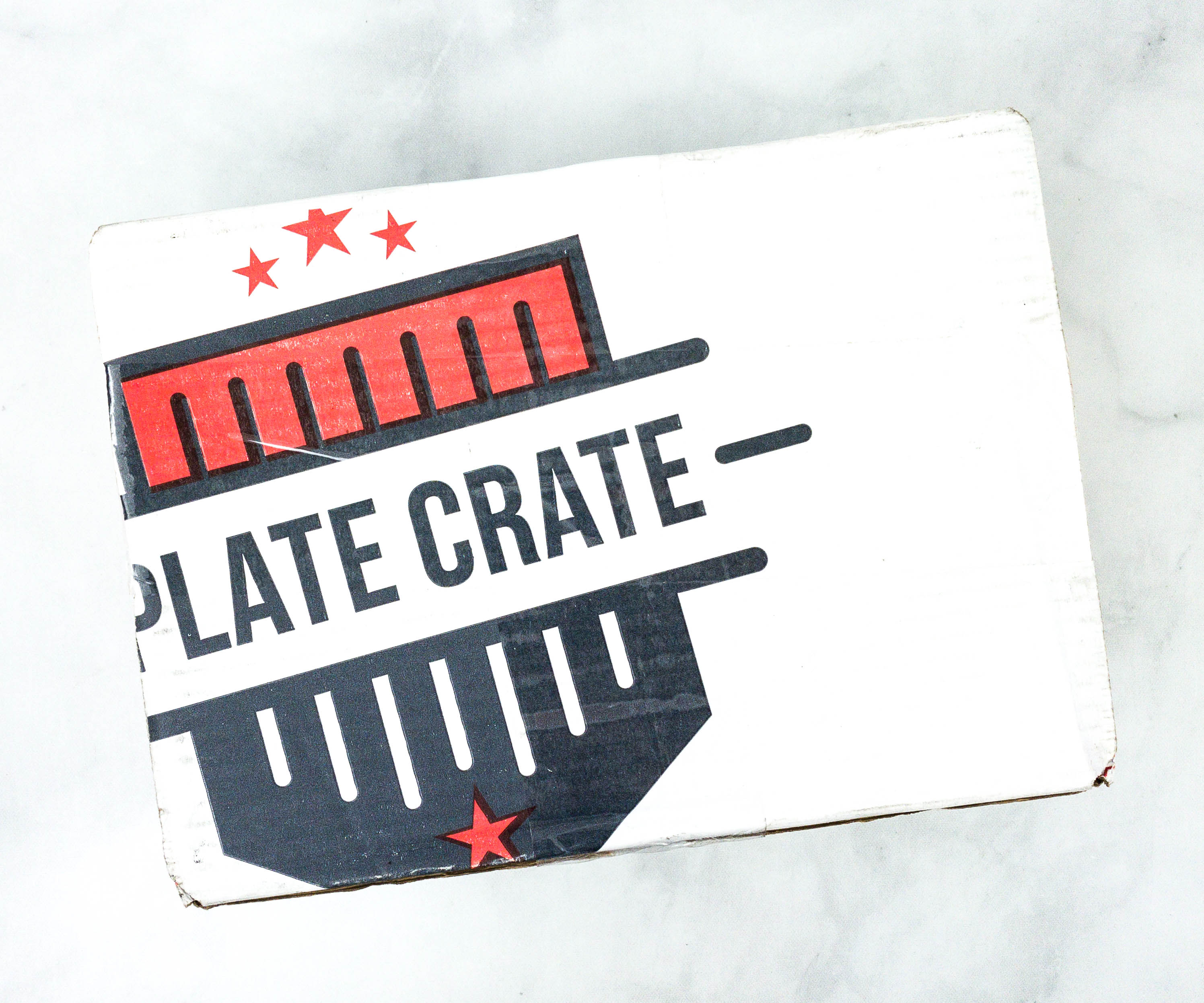 Plate Crate is a monthly subscription for baseball enthusiasts! Each box includes 6-8 exclusive and licensed baseball gear, training aids, accessories, apparel, collectibles, and more, for $49 per month.
DEAL: Get $20 off on any subscription! Use coupon code HELLO20.
The box offers four subscription lengths:
Monthly: $49 per box – your subscription renews every month
Quarterly: $45 per box – save 10% for all 3 crates
Pay Twice A Year: $43 per box – get 15% discount for all 6 boxes
Annual Payment: $40 per box – a 20% discount for a whole year subscription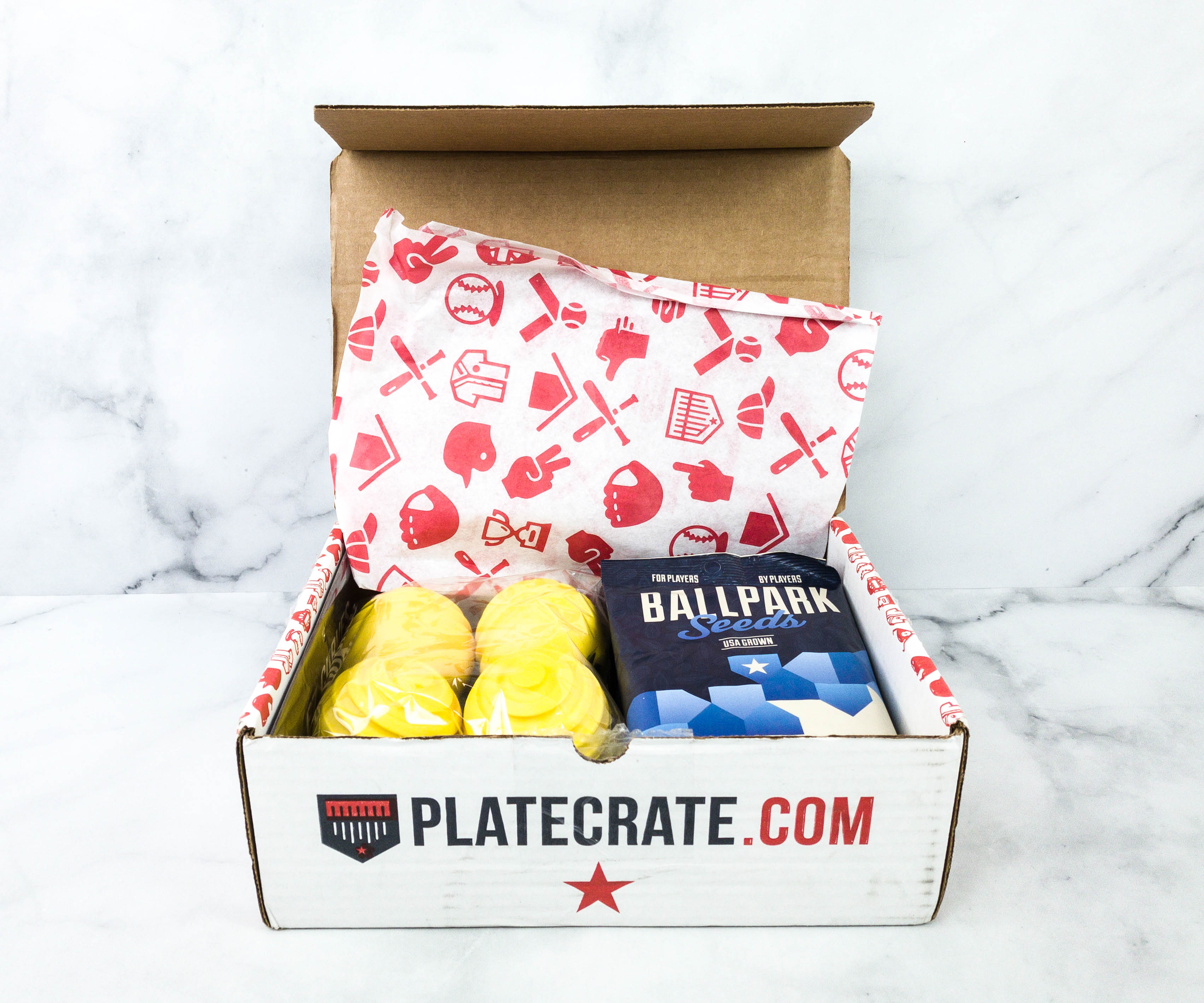 The items arrived in a white carton box with Plate Crate branding.
All the products arrived in great condition. Some of them came in their own plastic pouch.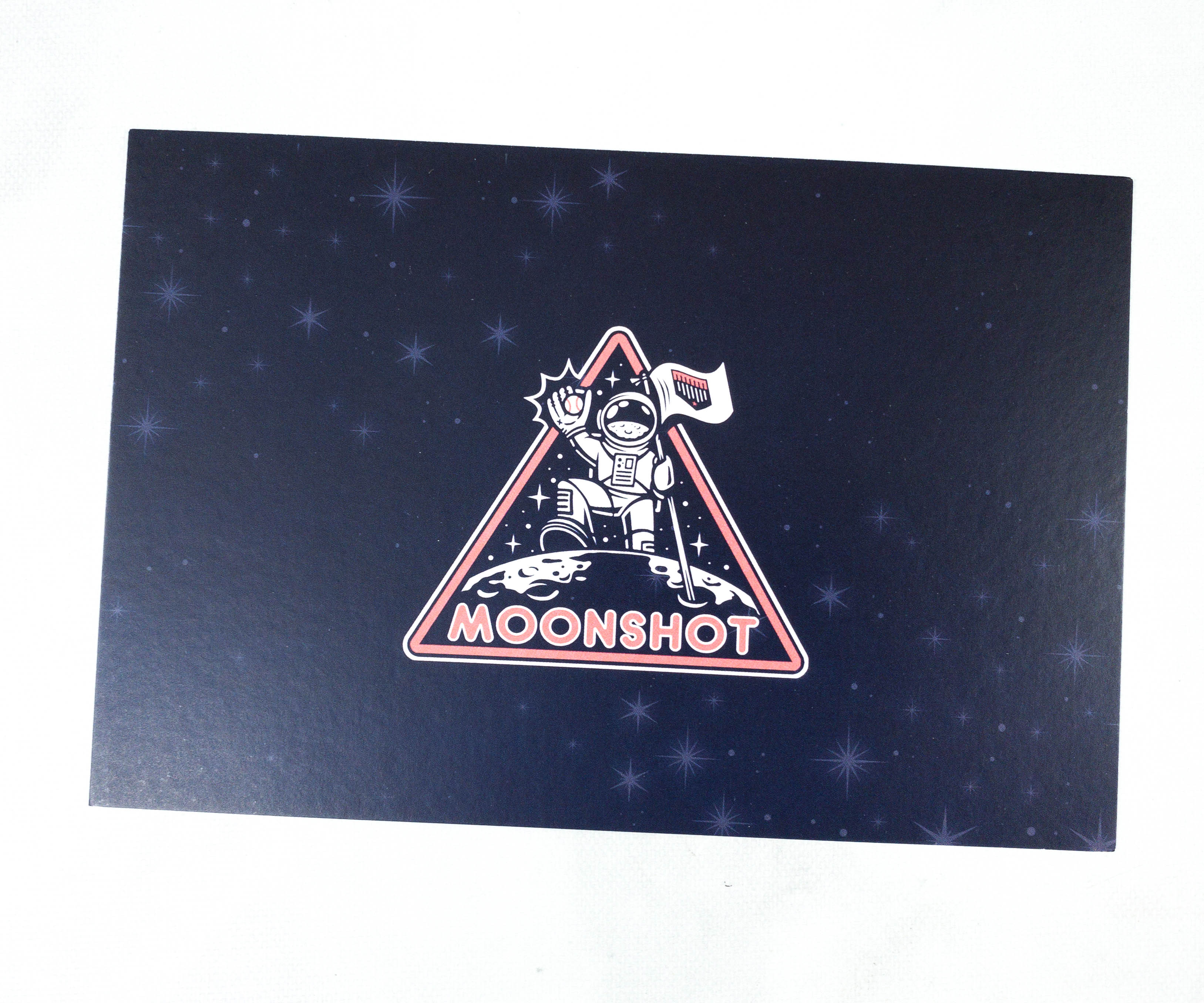 Each box also contains a card from Plate Crate. This month's theme is Moonshot!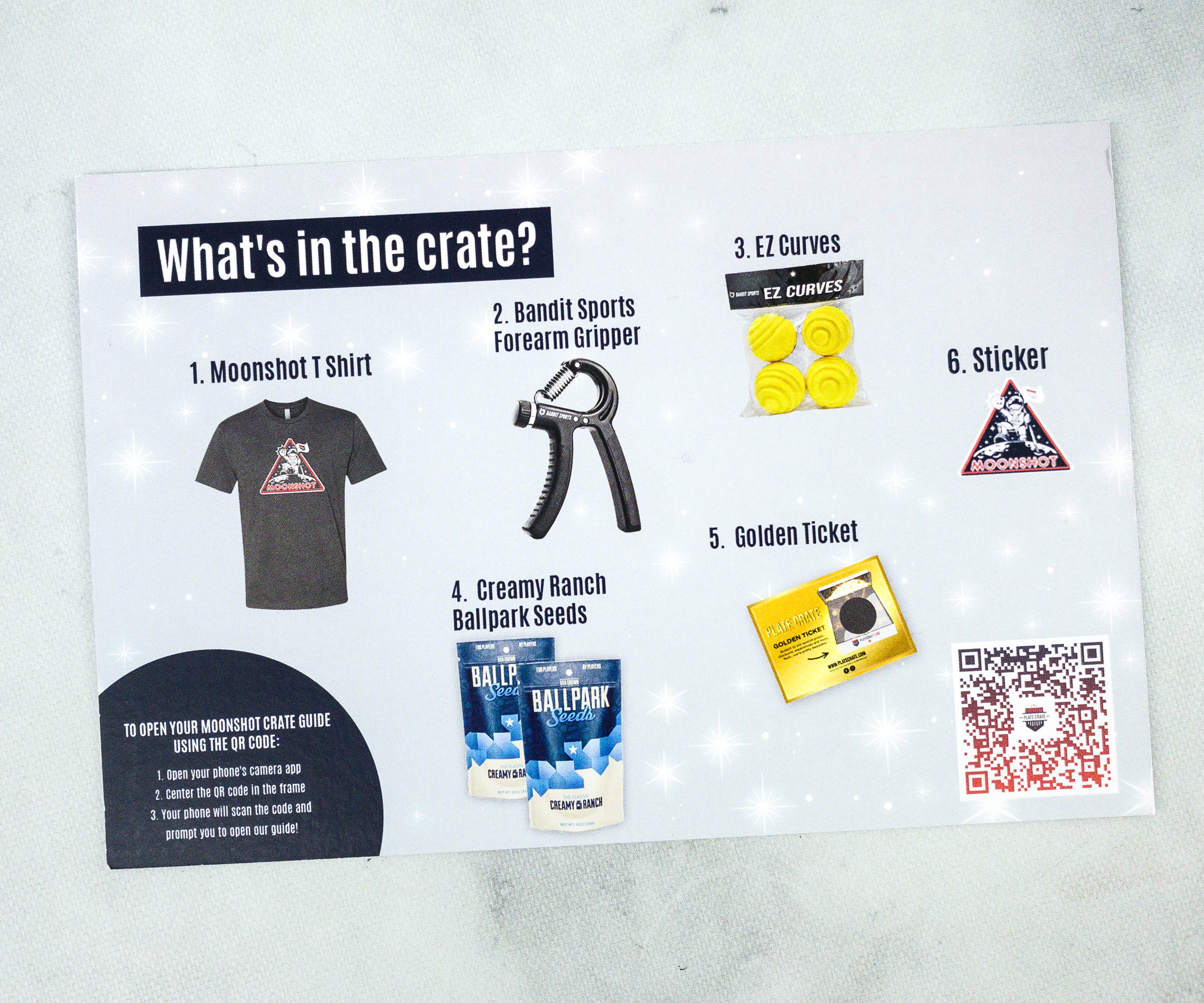 The back of the card features all the items included in this month's box!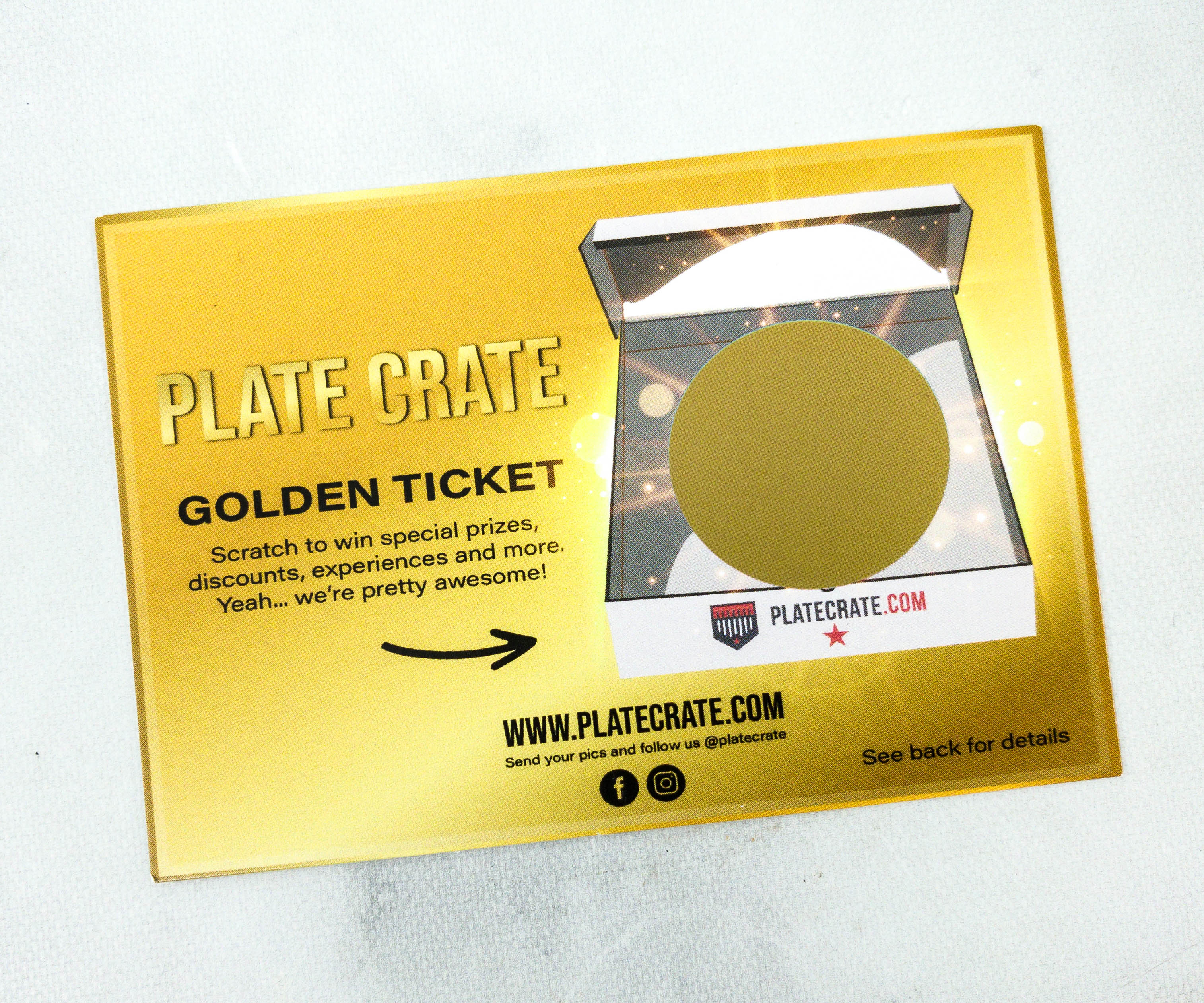 This month's box also included a Plate Crate Golden Ticket, a scratch card where you can win special prizes, discounts, and more.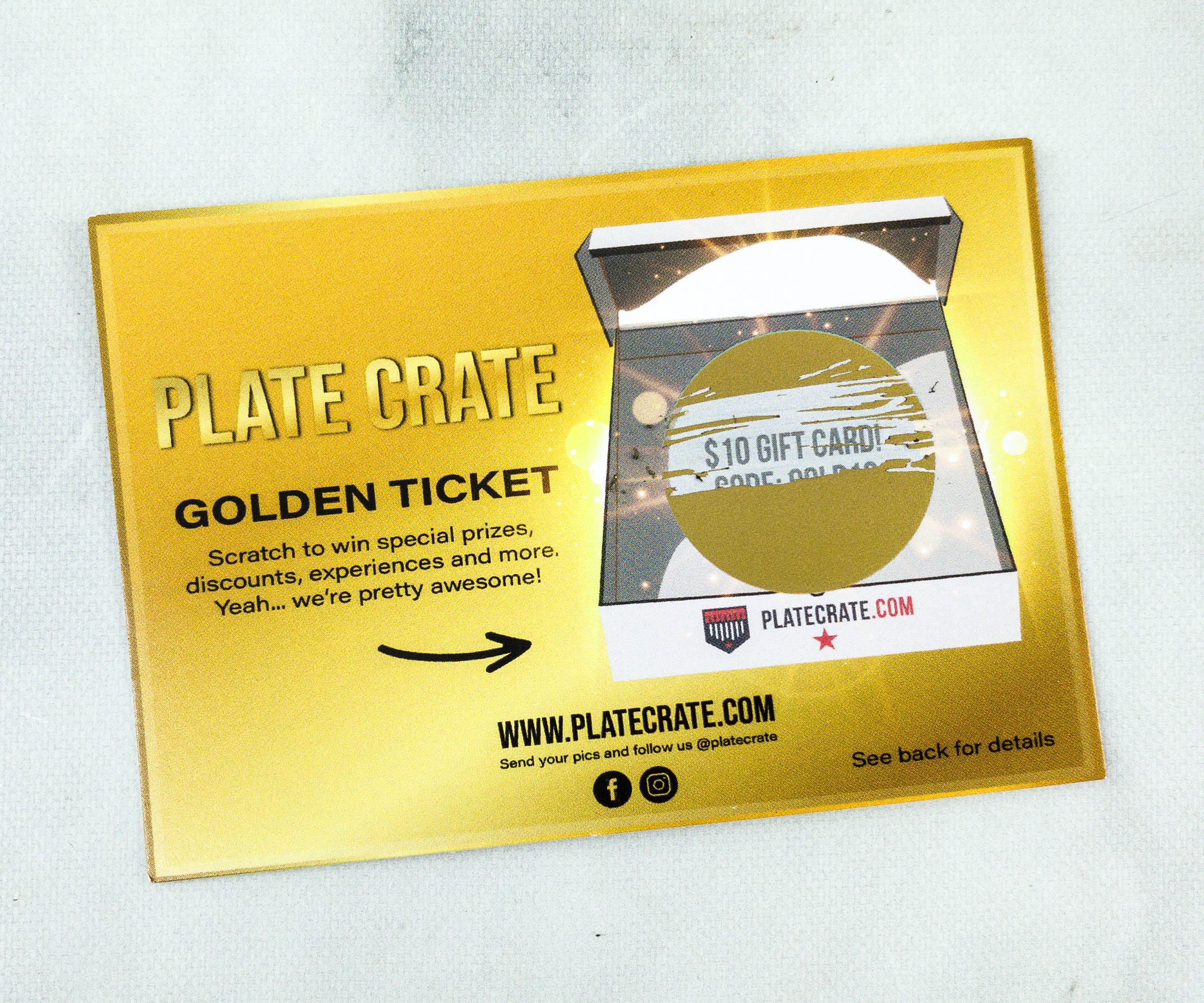 The back of the card provides information on how to redeem rewards and discounts. We scratched it and we got a $10 gift card!
Everything in my September 2020 box!
Moonshot Sticker. The first item we received is an exclusive sticker that features this month's Plate Crate theme, Moonshot! In baseball, moonshot means a home run that is hit a long distance at a high velocity and deep angle.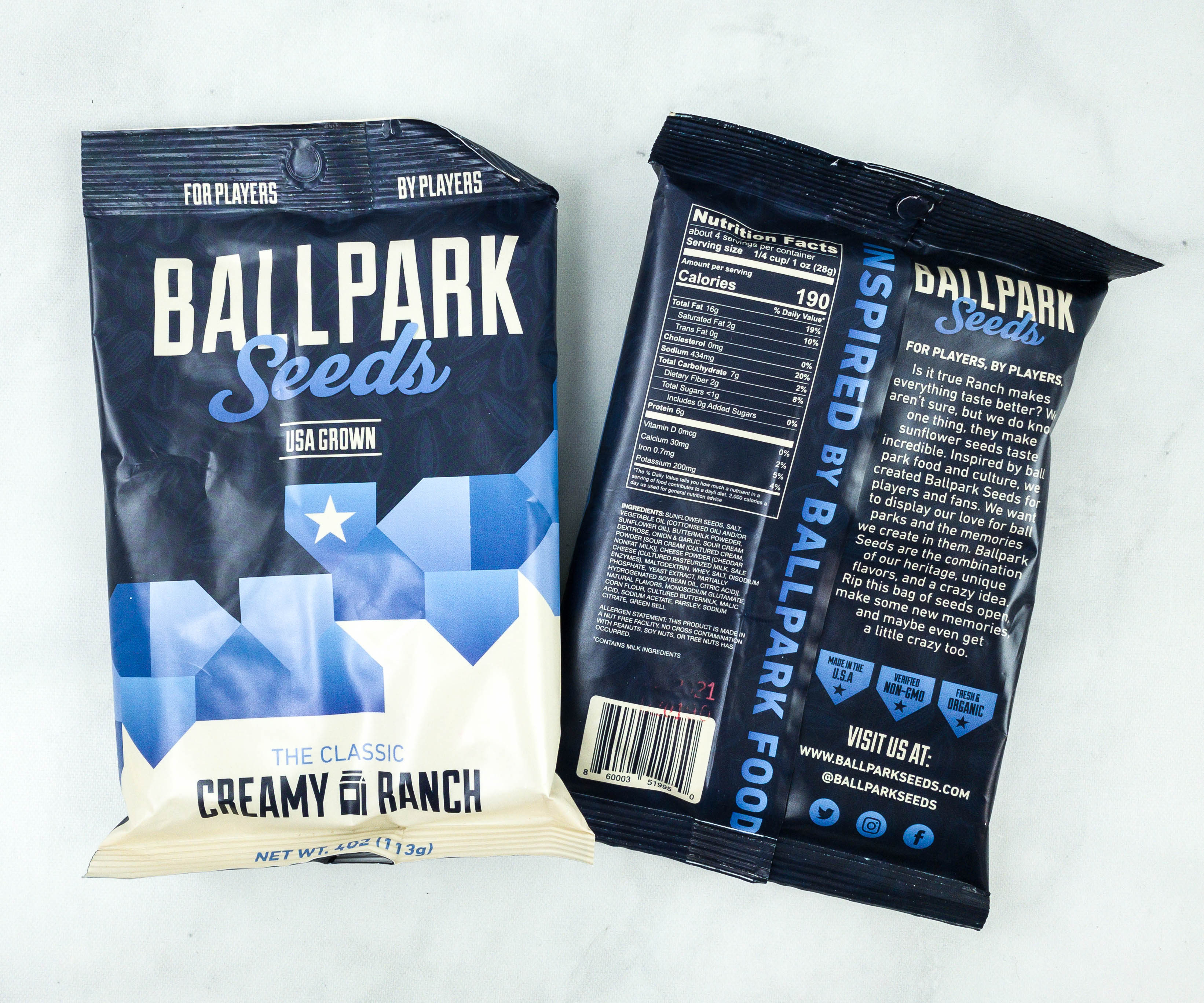 Ballpark Seeds Creamy Ranch. Here's a staple snack in our box! Ballpark Seeds is a non-GMO and organic treat made in the USA using high-quality sunflower seeds. It comes in different flavors and the ones we received this month are infused with classic creamy ranch flavor. It's a truly delectable snack made by players for the players!
EZ Curves. We can now practice hitting or pitching curve balls using these uniquely designed EZ Curves baseballs from Bandits Sports!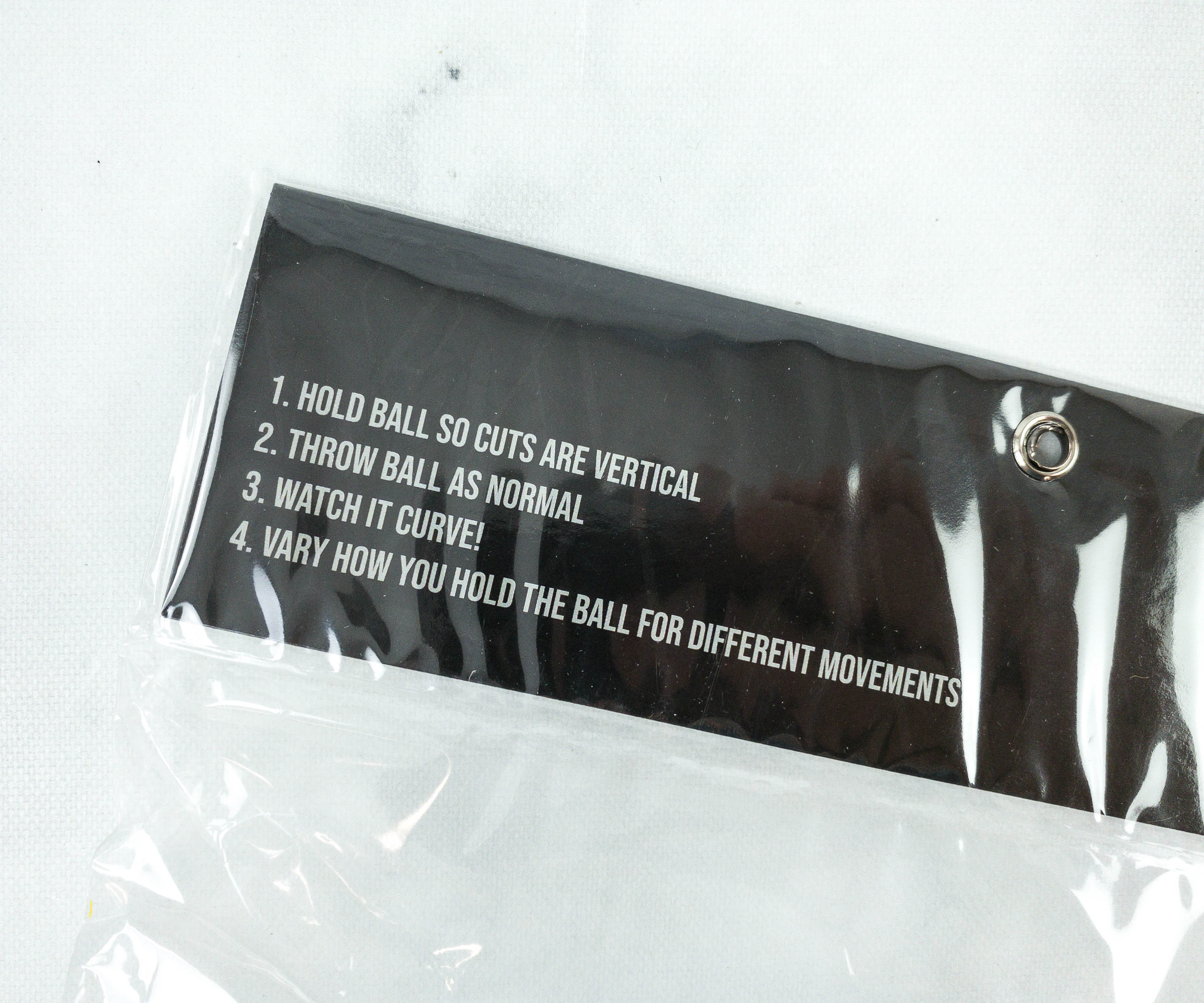 Featured on this part of the container is the proper way to pitch these baseballs. All you need to do is to grip the ball with the cuts placed in a vertical position, throw the ball forward, and watch it curve!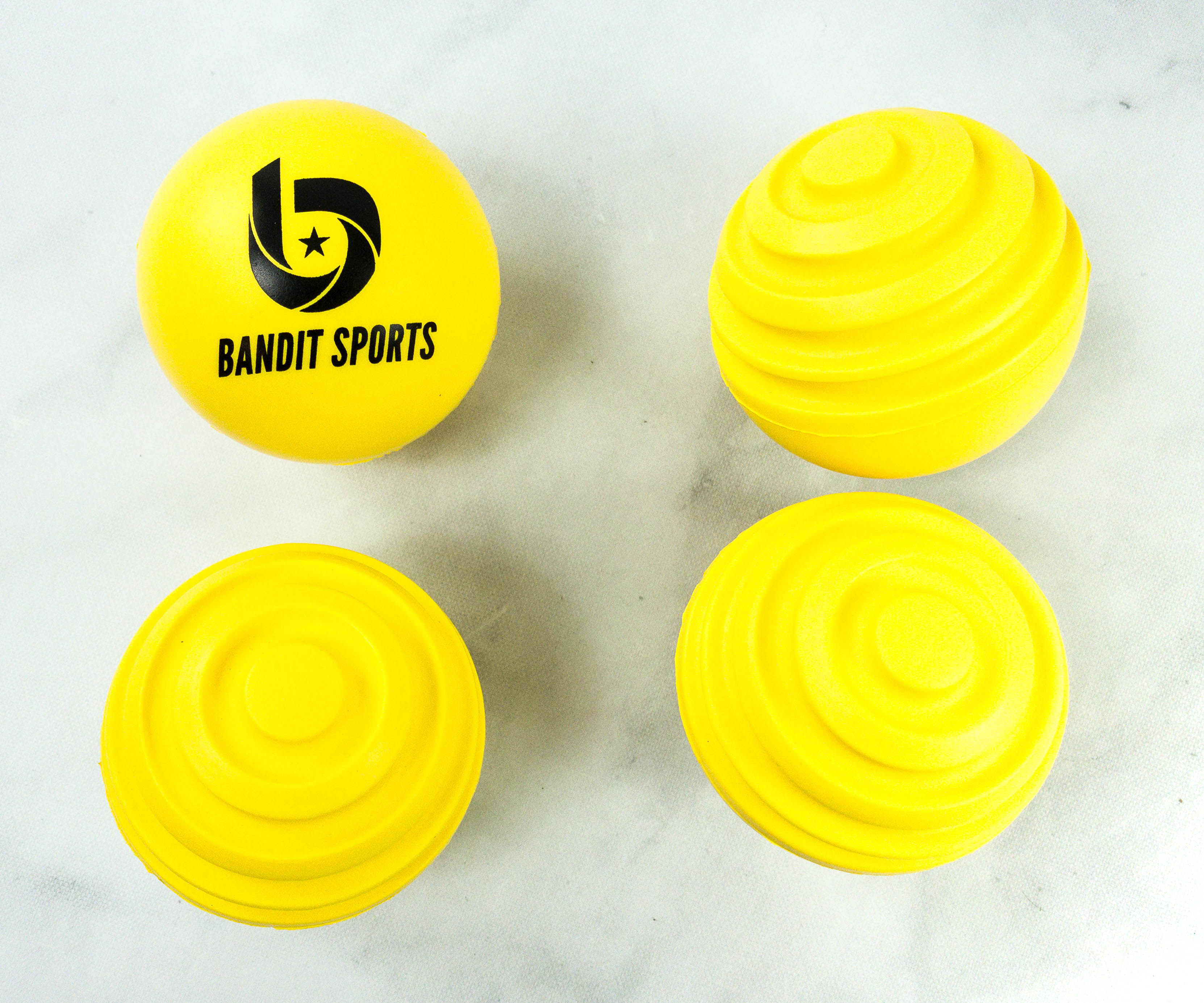 The unique carvings on the other half of the ball produce additional pressure and extra spin that results in faster ball travel and a deeper curve!
Bandit Sports Forearm Gripper. There's a lot of benefits when you have a stable strong grip! A stronger grip means a greater control on the pitch, it can also translate to a stronger batting, and reducing the chance of getting a hand injury.
Featured at the back is an instruction on how to properly use the gripper.
The gripper features an adjustable grip strength which can be altered from 10 lbs up to a max of 130 lbs.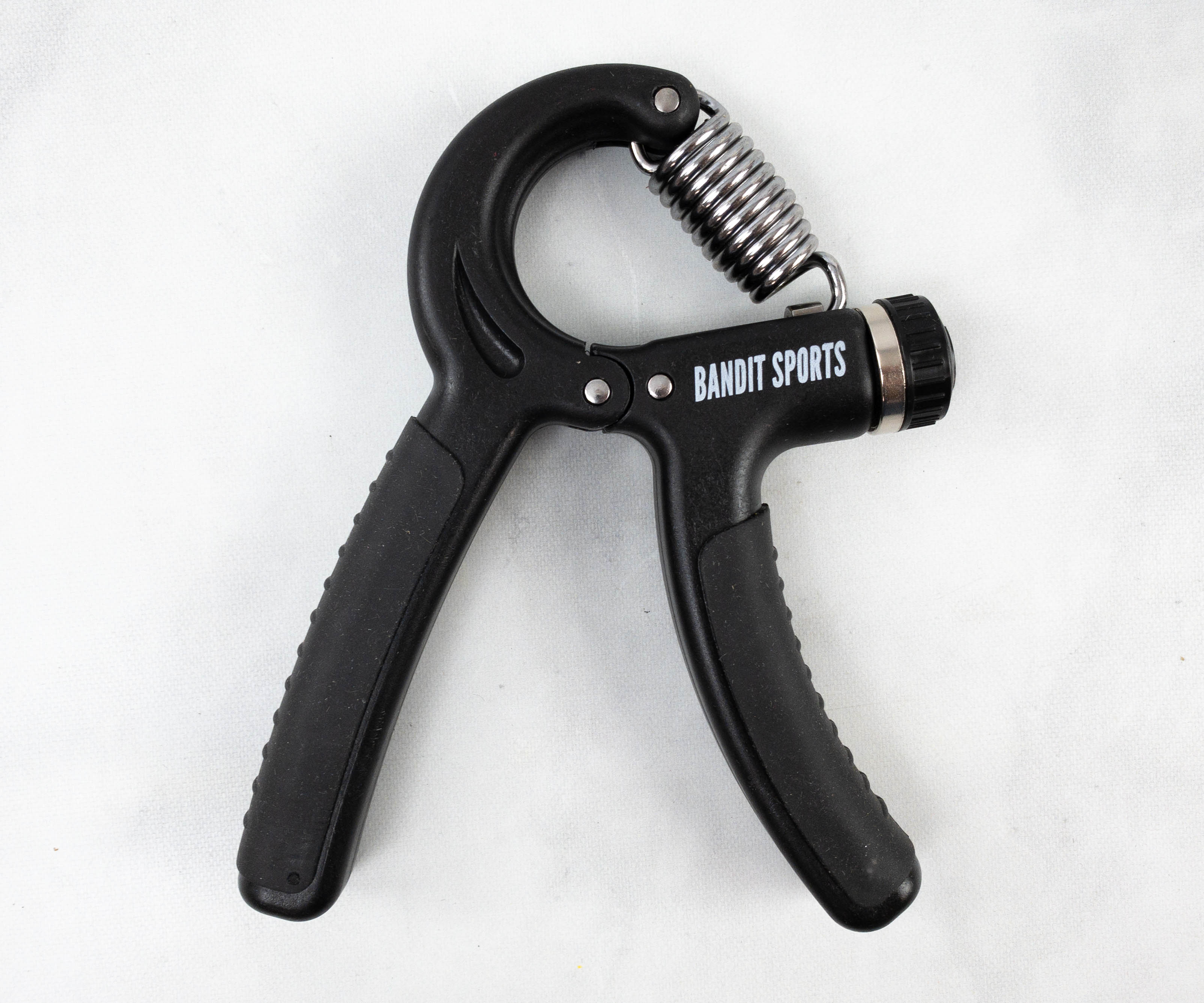 Adjust the dial depending on your preference, grip the device firmly, and squeeze it. Complete the repetition daily, and see the significant improvement to your grip!
Moonshot T-Shirt. Plate Crate wouldn't be complete without a limited-edition graphic shirt! This month, I received a round neck black tee made from a soft, premium-quality cotton fabric.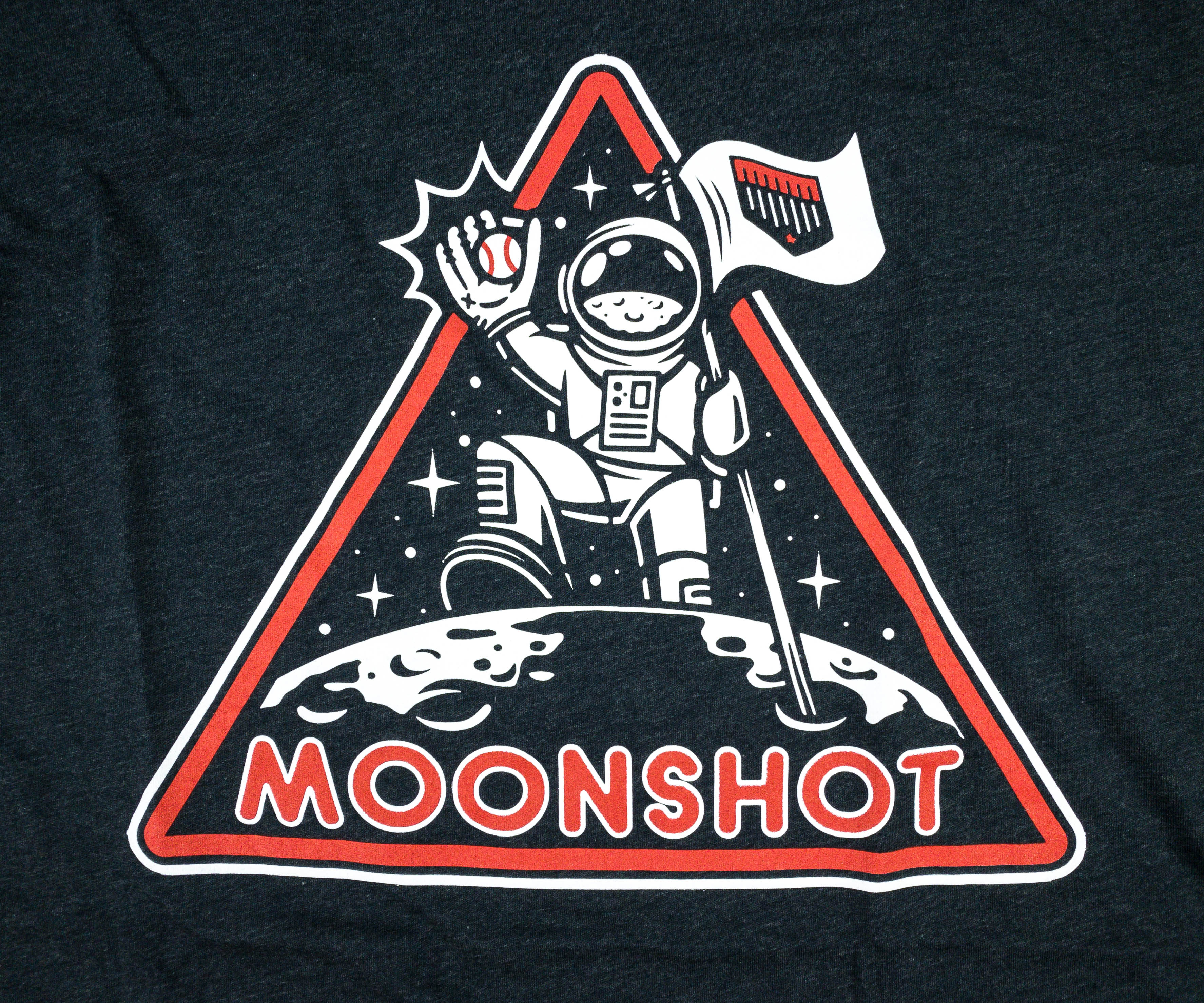 The shirt's design features this month's theme, Moonshot, with an astronaut holding a baseball and a Plate Crate flag!
It's another great month for Plate Crate! The box is filled with high-quality baseball gear and other baseball-inspired items. The grippers and EZ curves are useful for practice, while the snacks are perfect for filling you up after a training session or even simply when watching a baseball game! I also love the graphic shirt with this month's theme, which is Moonshot! This is truly an exciting subscription for baseball players and also for avid baseball fans – this one was their best yet!
What do you think of this month's box?