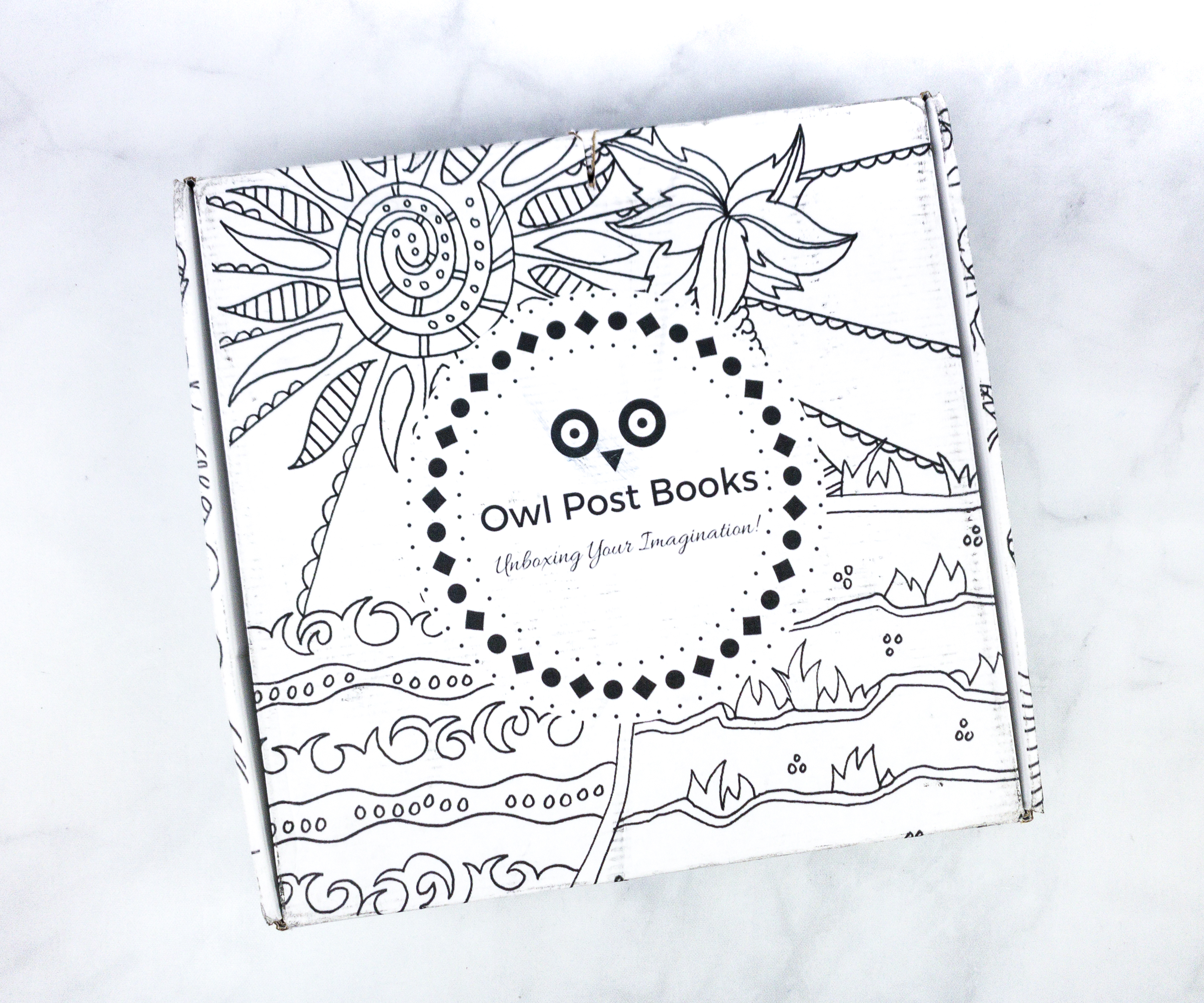 Owl Post Books is a fun and interactive monthly book subscription for kids. Each month, subscribers will receive an Imagination Box with 3 books that fit into their age range and fits into a fun monthly theme, and includes a unique themed toy and a theme card!
Owl Post Books has Imagination boxes for ages 0-3, 4-7, and 8-12. This is the Imagination Box for 4-7 years old. 
DEAL: Get 10% off your entire subscription! Use coupon code IMAGINATION.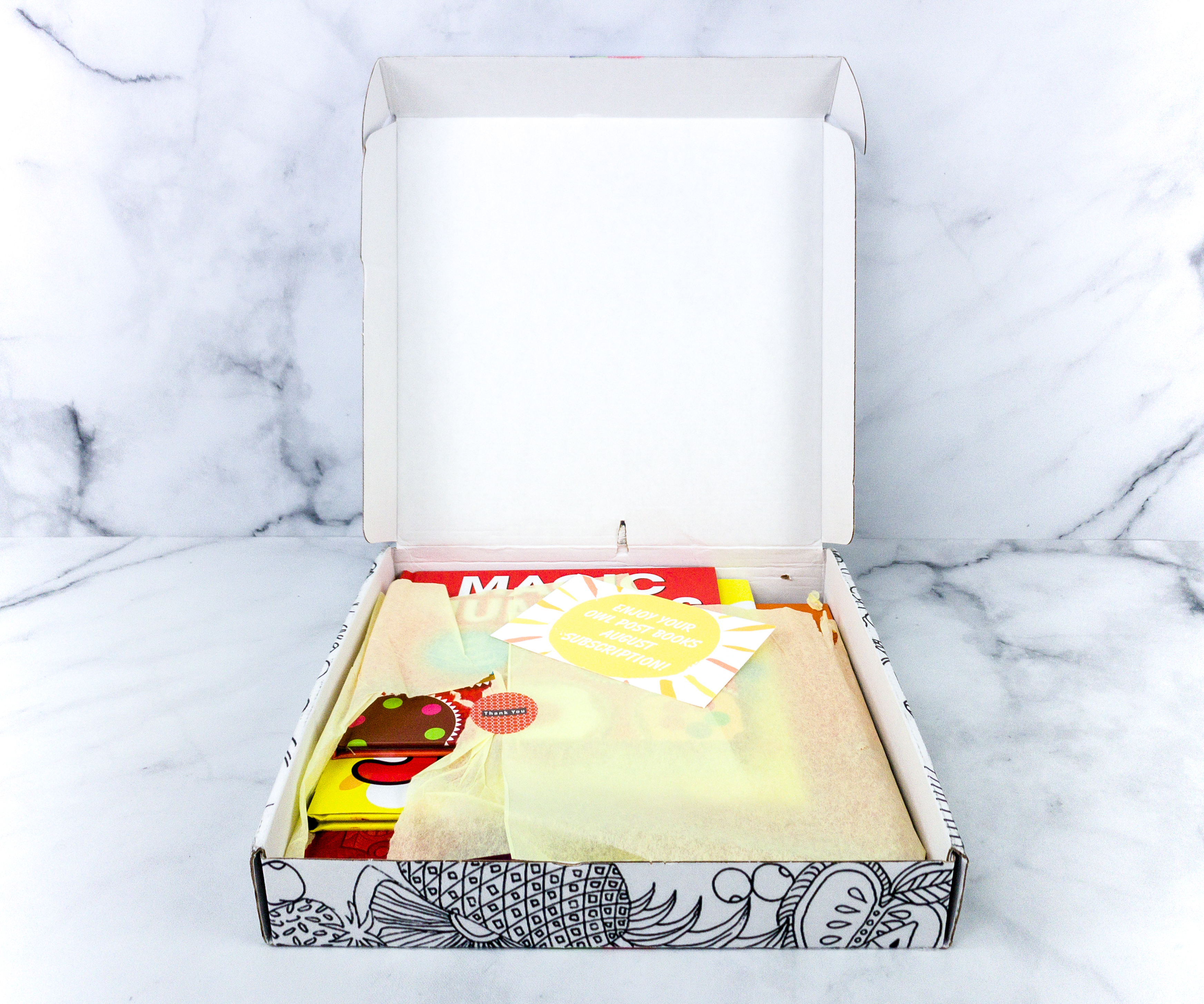 There's a card on top of the items.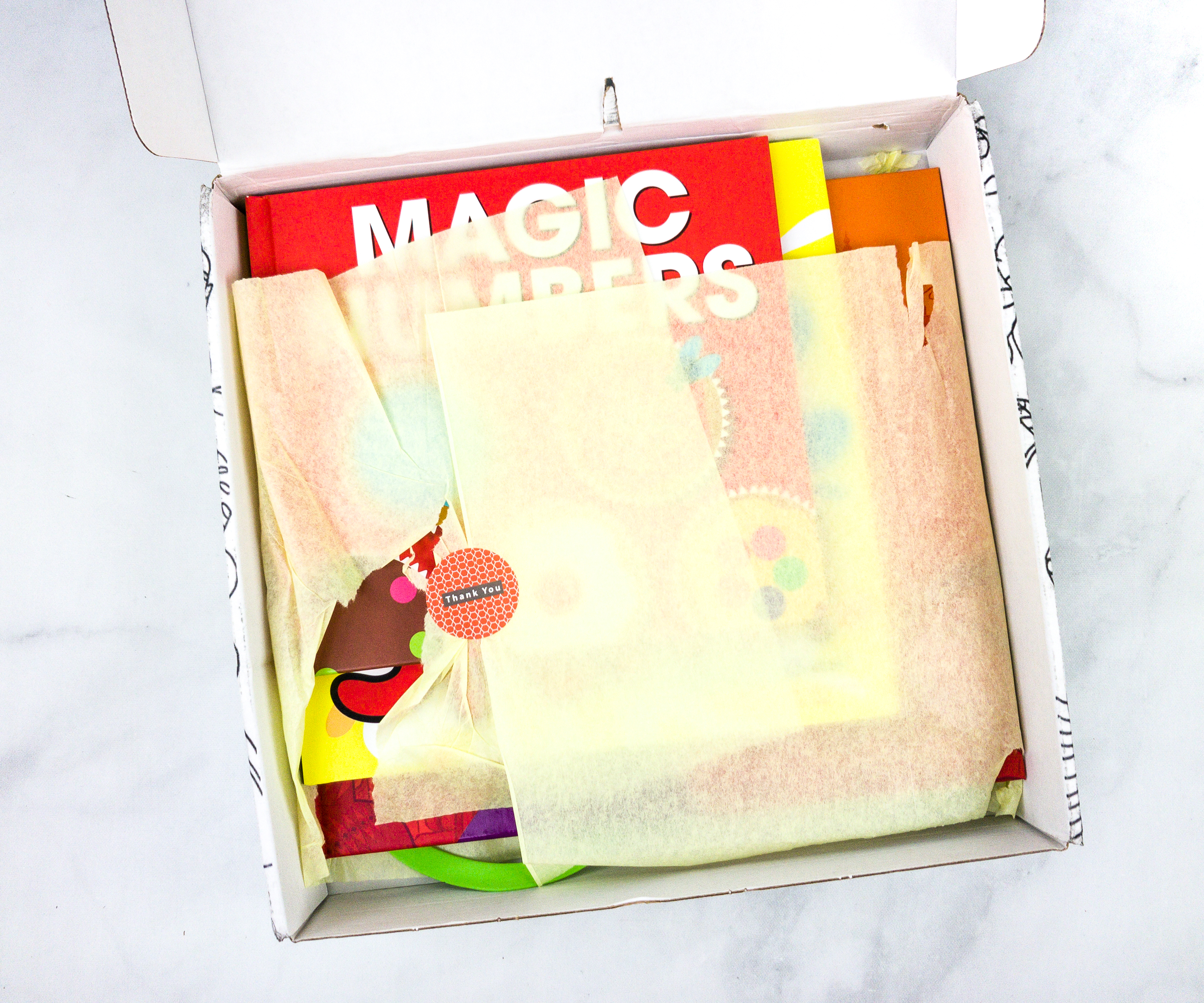 The books were also wrapped in white tissue paper and sealed with a "Thank You" sticker.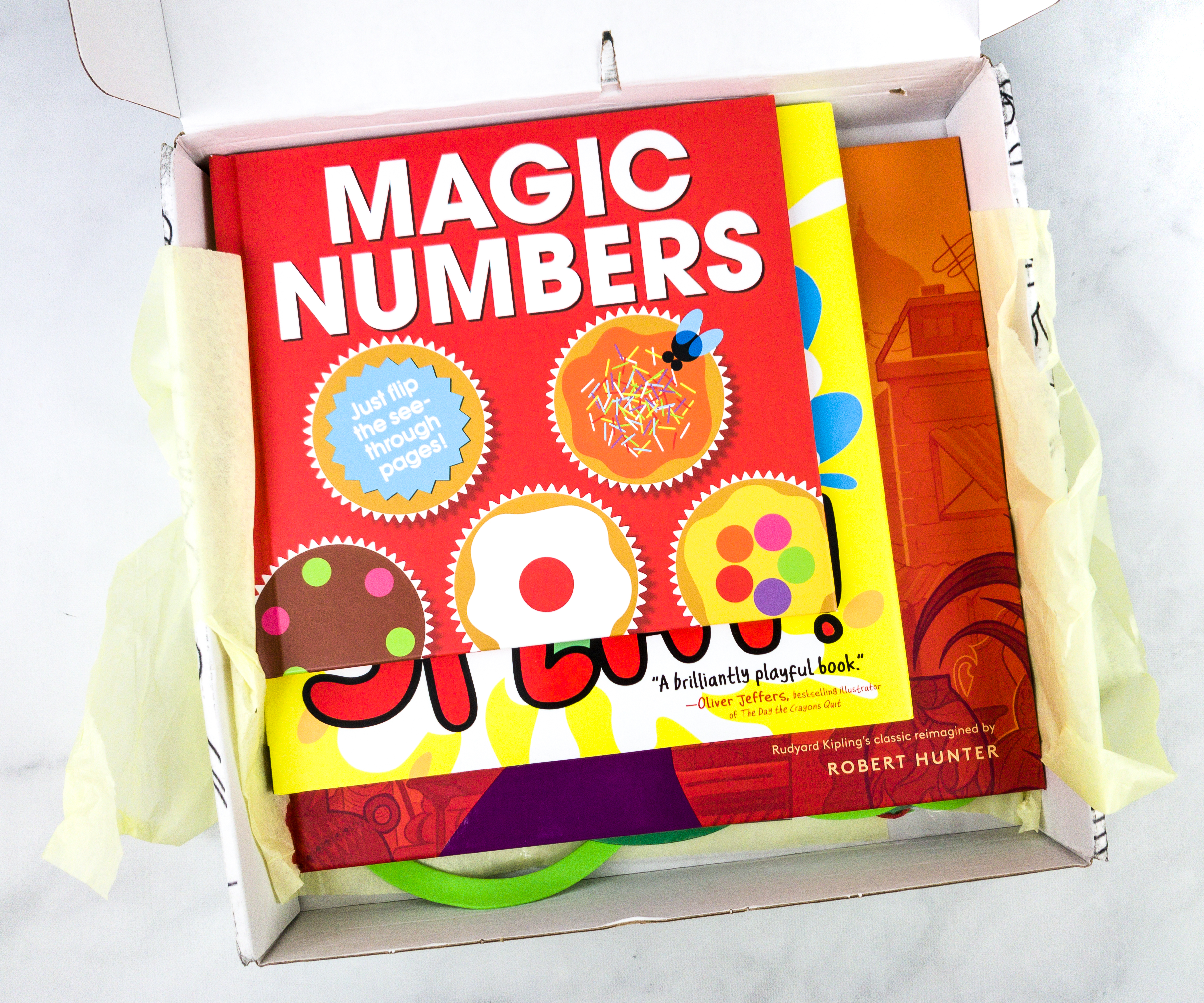 All the books arrived in great condition!
There's a card that wishes us to enjoy the August 2020 box.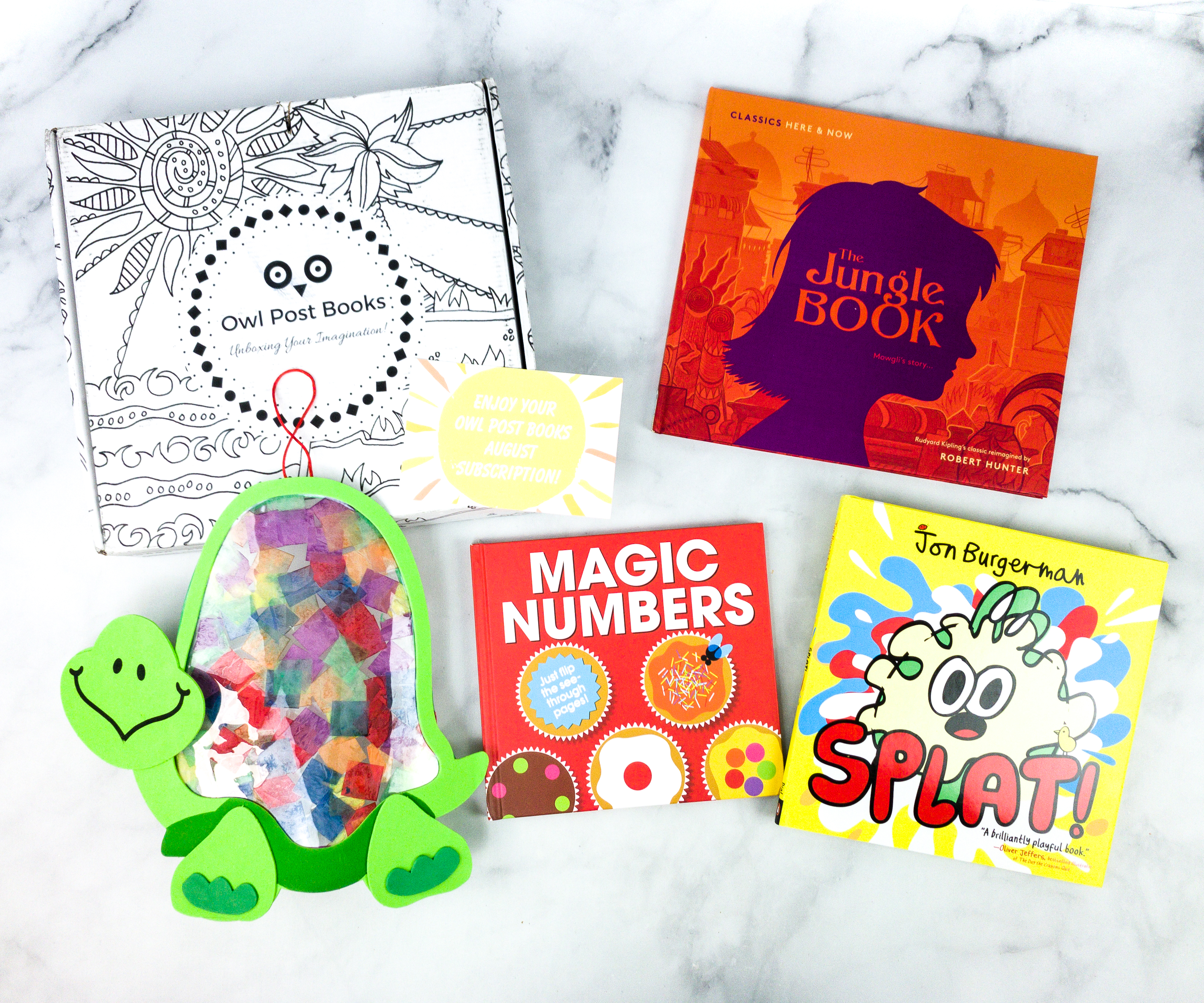 Everything in my box!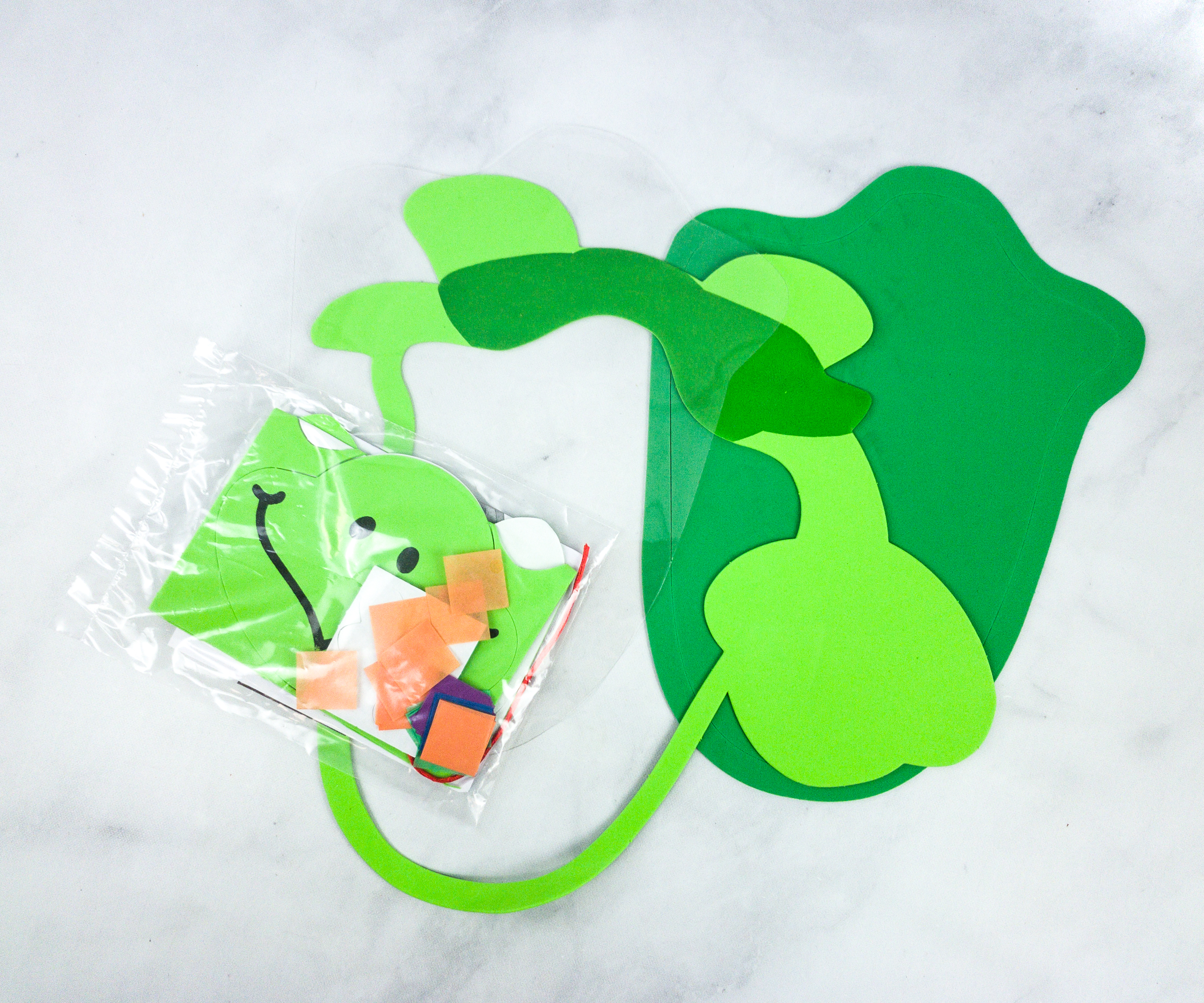 Each box includes a toy or item in line with the book's theme.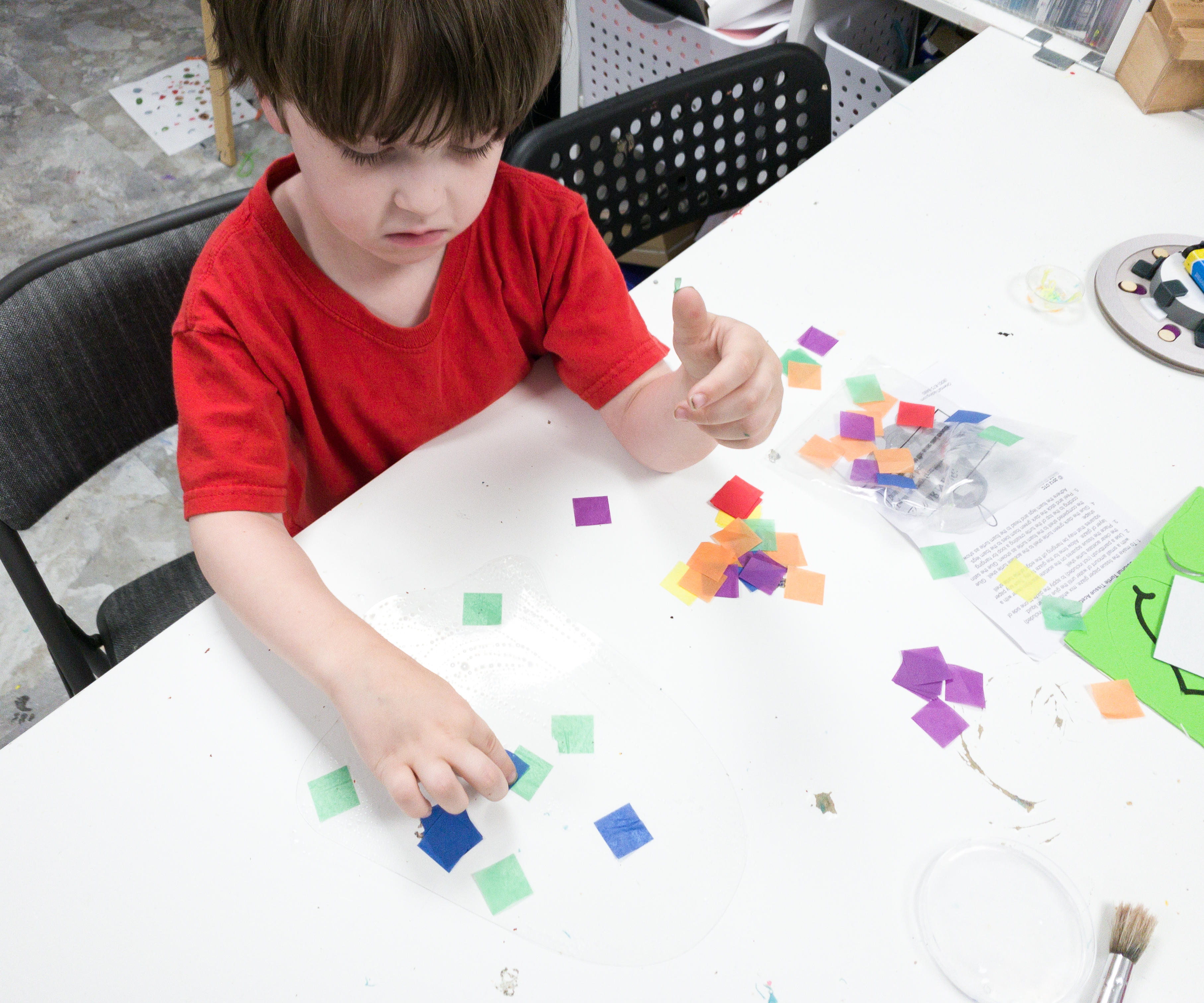 There are small pieces of colorful Japanese paper that my kids used to decorate this month's craft!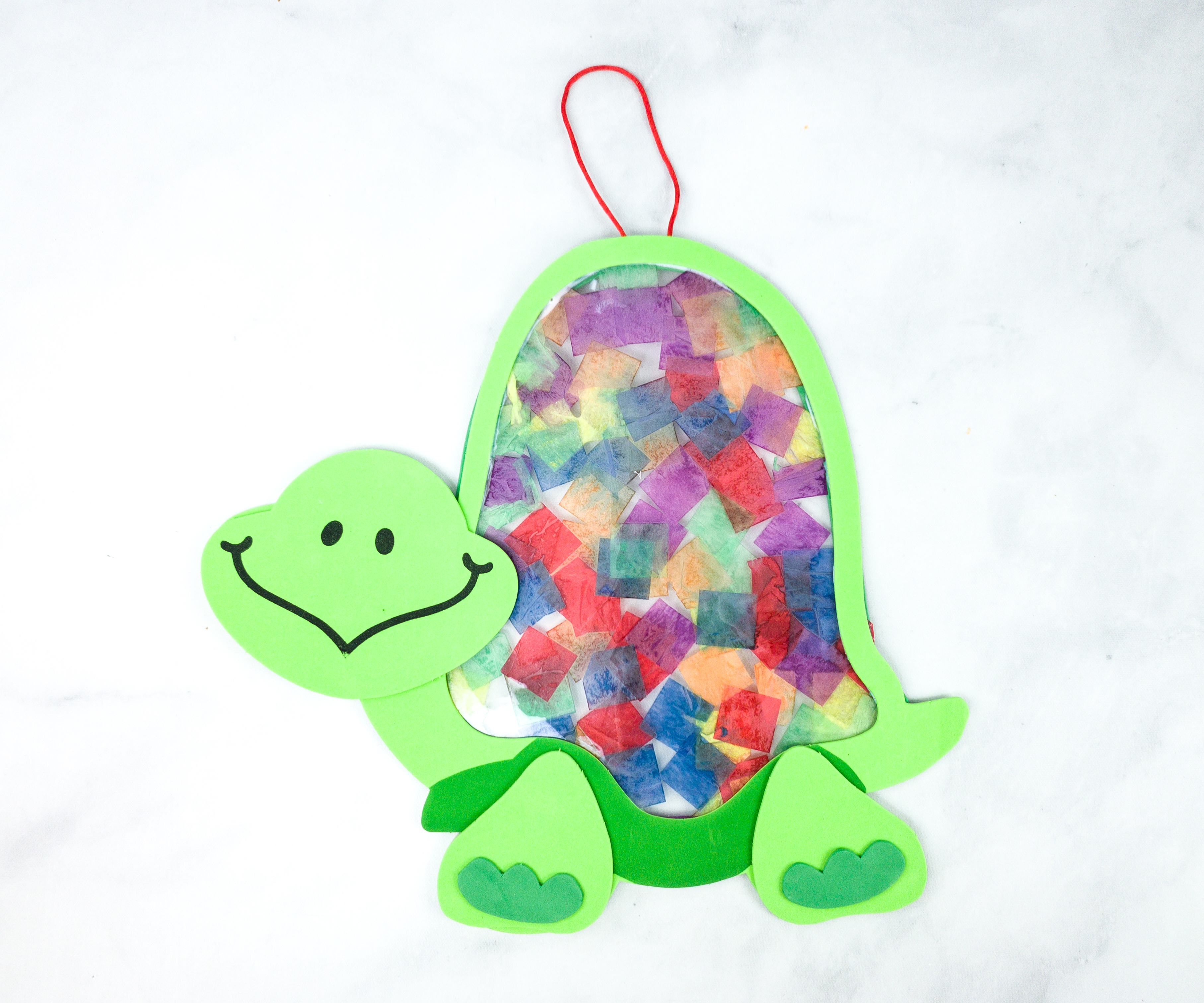 Here goes my kids' adorable and colorful turtle ornament!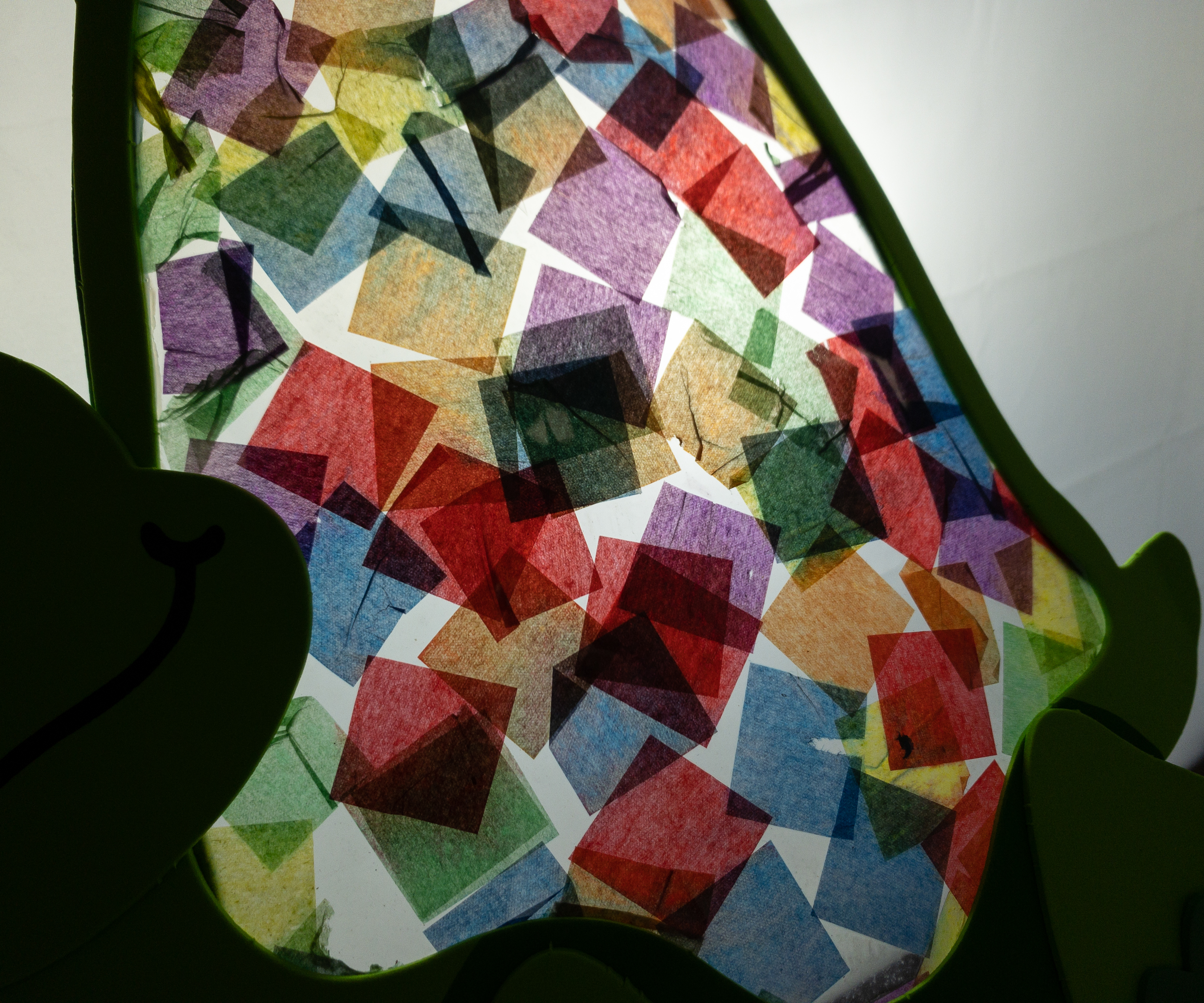 It looks similar to stained-glass art!
Magic Numbers by Patrick George ($21.52)
Ten flies buzzing on the page; flip over the acetate and one's trapped in a web! Now there are nine. This fun counting story—with a little magic thrown in—follows the flies as bats, birds, plants, and even a hand with a swatter bring them down from ten to zero. An entertaining and imaginative way for kids to learn numbers.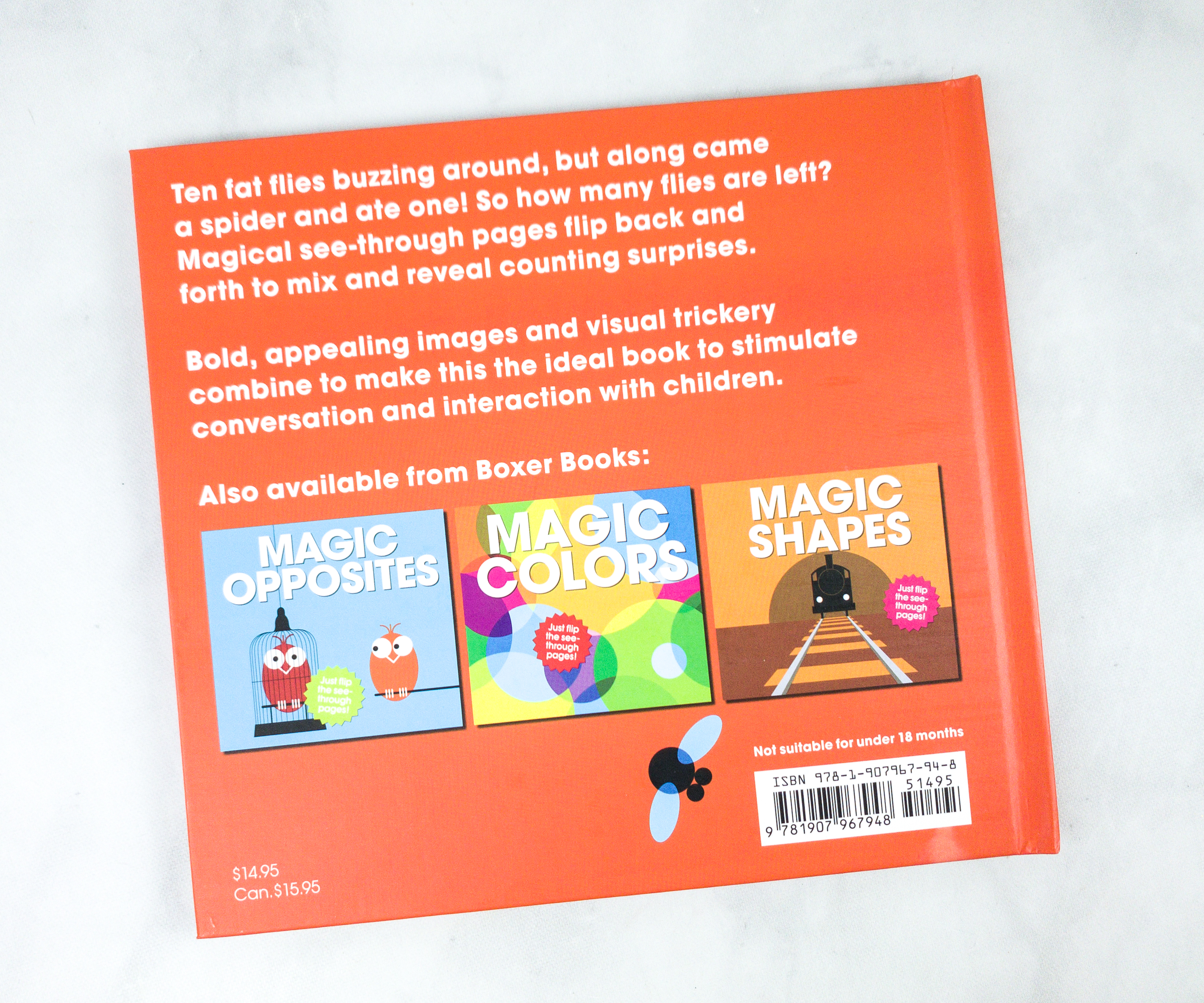 The back cover introduces us to the book and lists other related books from the same author: Magic Opposites, Magic Colors, and Magic Shapes!
The book has a fun way of teaching the kids to count… which is backward! We started with 10 flies, and with the other characters and a little bit of "magic", the flies decrease in number. On this page, we're down to six!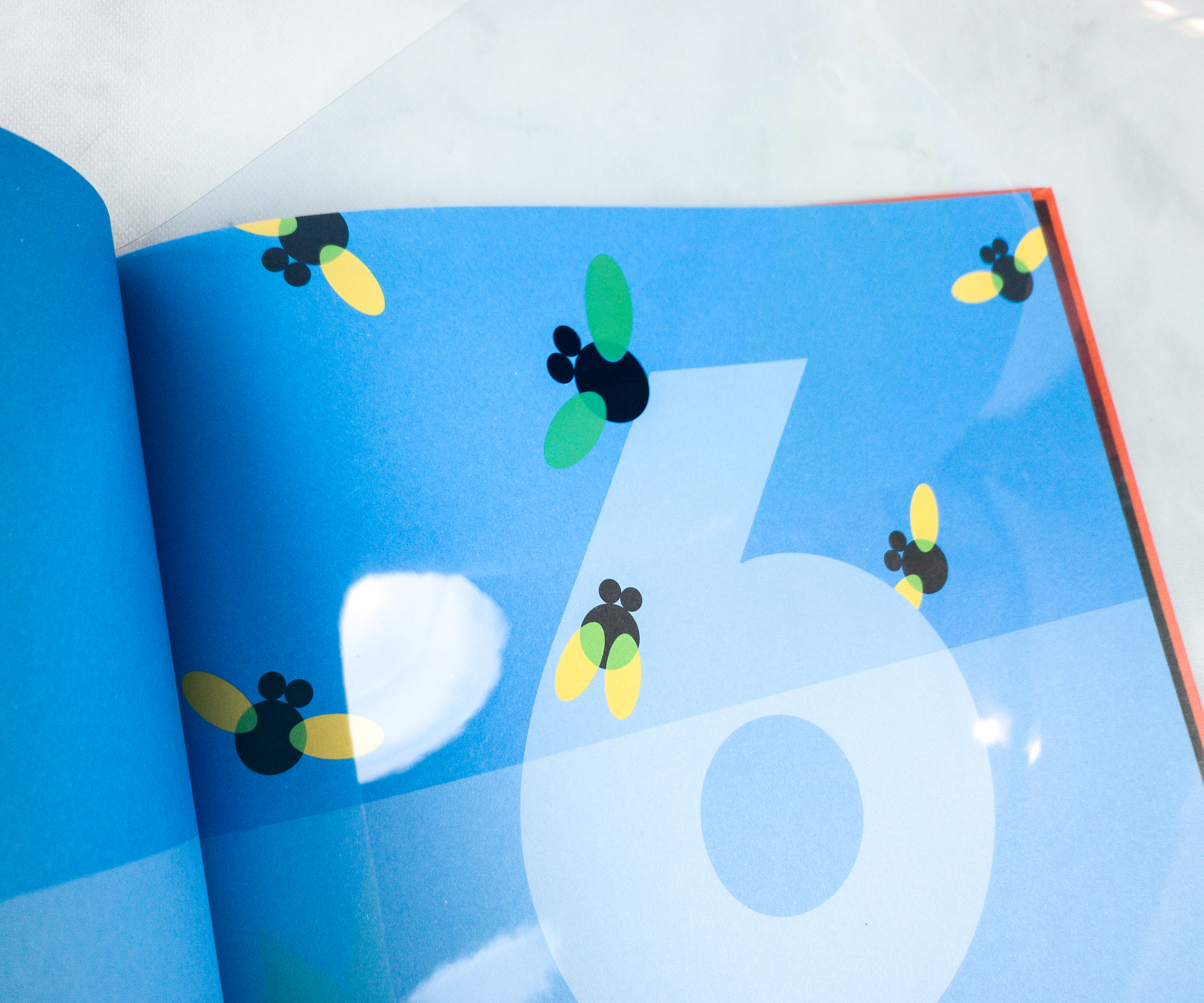 As the fish caught one fly, the kids started counting and comparing the number indicated on the page, and if it matches the flies.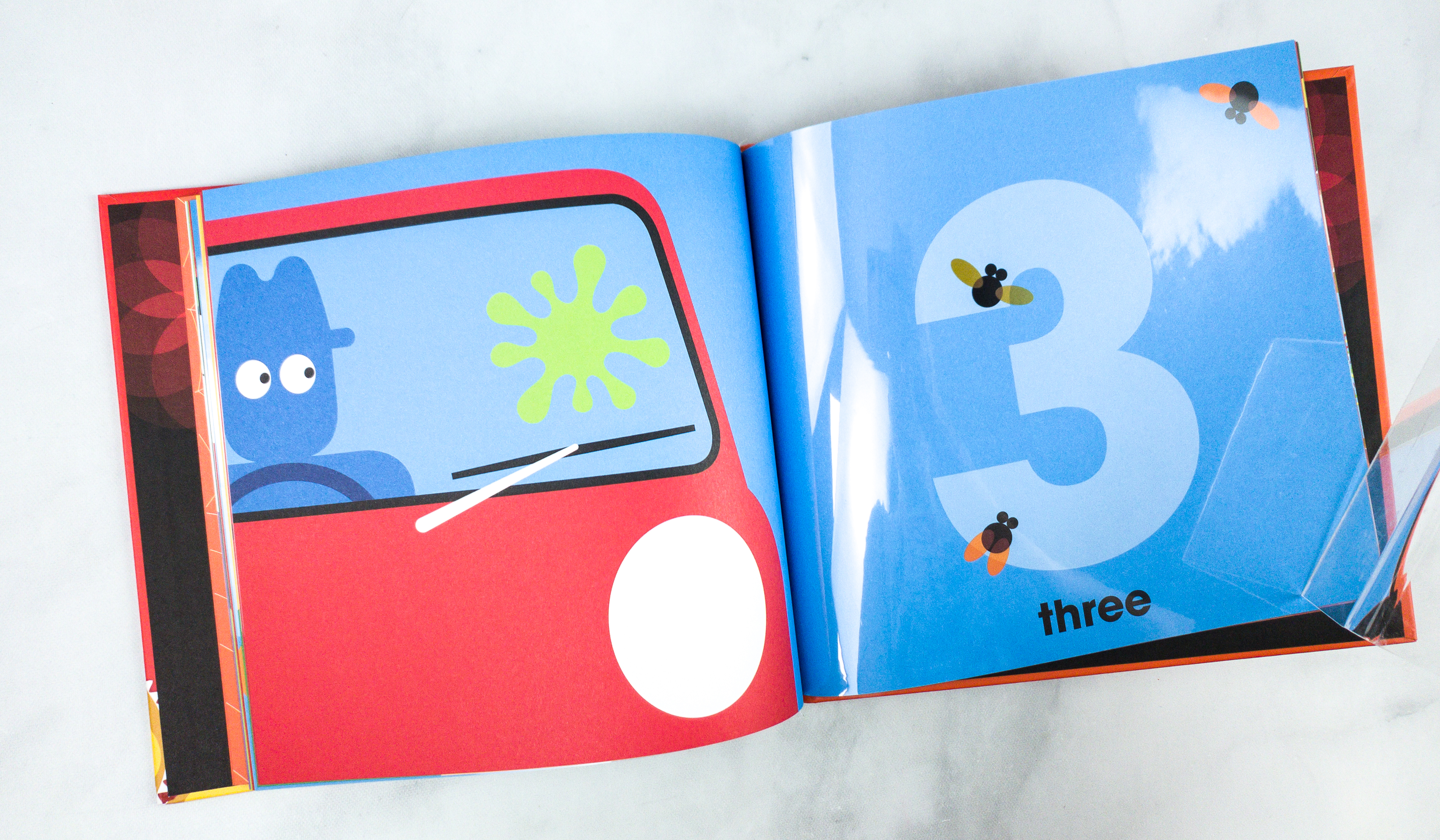 For this one, a fly splatters on the car's windshield, and we're down to three! Though the kids pity the flies as the numbers are going down, it is really an effective way to help them count, and it even taught them the basics of Subtraction!
Splat by Jon Burgerman ($17.17)
For fans of The Book with No Pictures and Press Here, this hilarious interactive picture book lets kids in on the joke.

See what happens when flipping the page of this gleeful picture book gets you—SPLAT!—a pie in the face, followed by—SQUISH!—an insect sandwich, and—SPLASH!—a deluge of water balloons. Bright colors and appealing visual gags add up to a perfect mess—no cleanup necessary.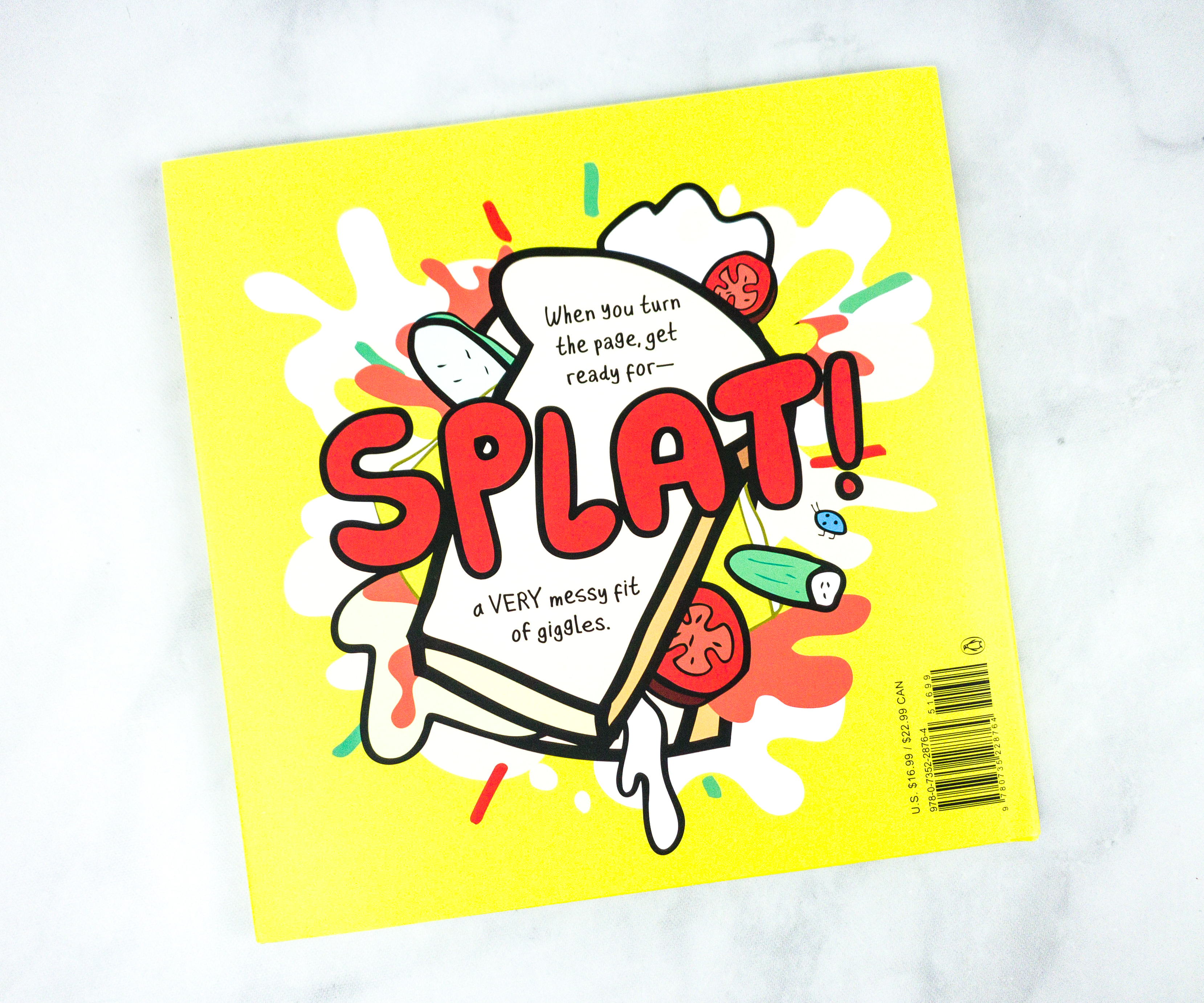 My kids were excited about this book as it promised fun, giggles, and mess that needs no cleanup!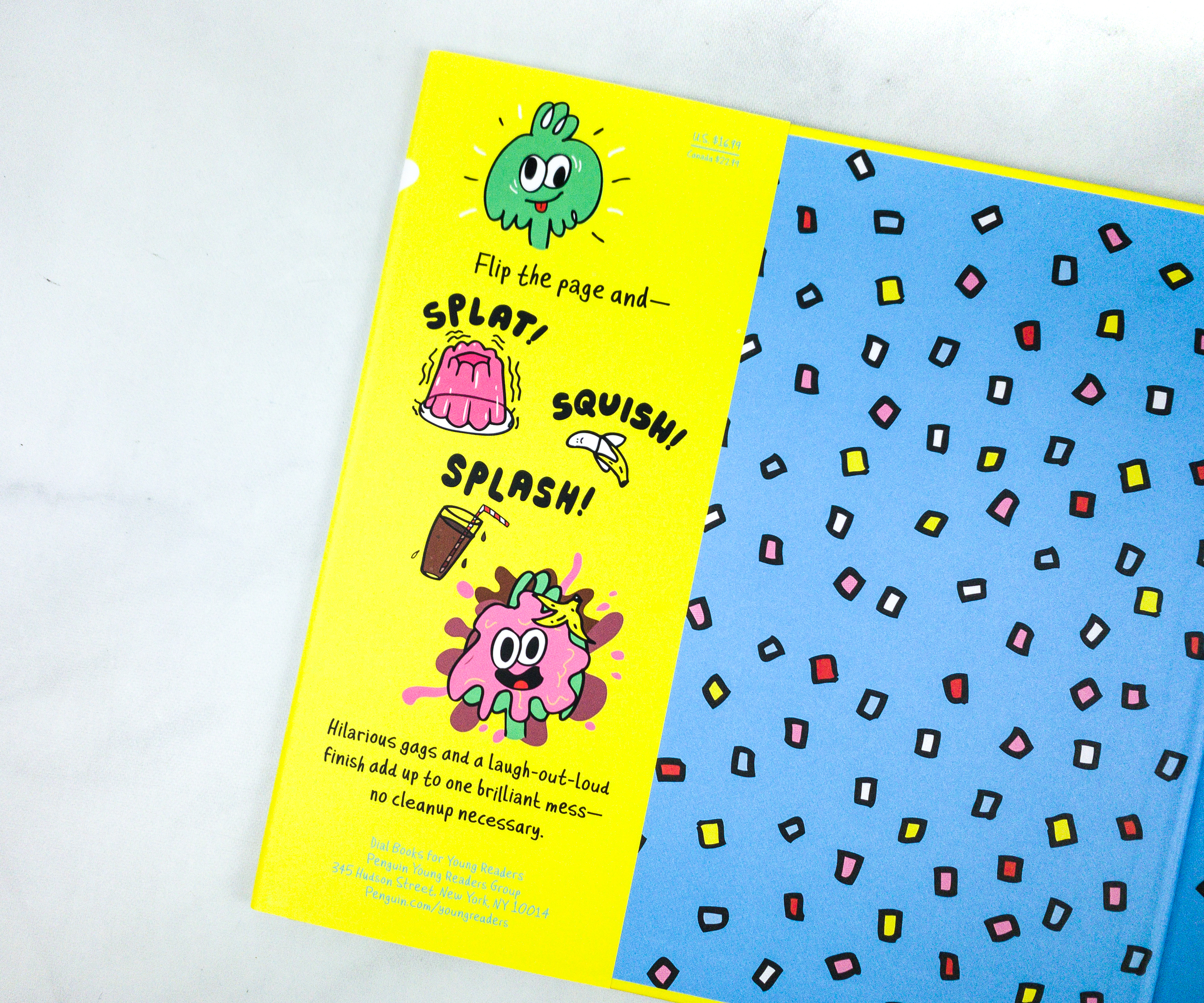 The book contains hilarious gags and laugh-out-loud scenarios that will appeal especially to kids!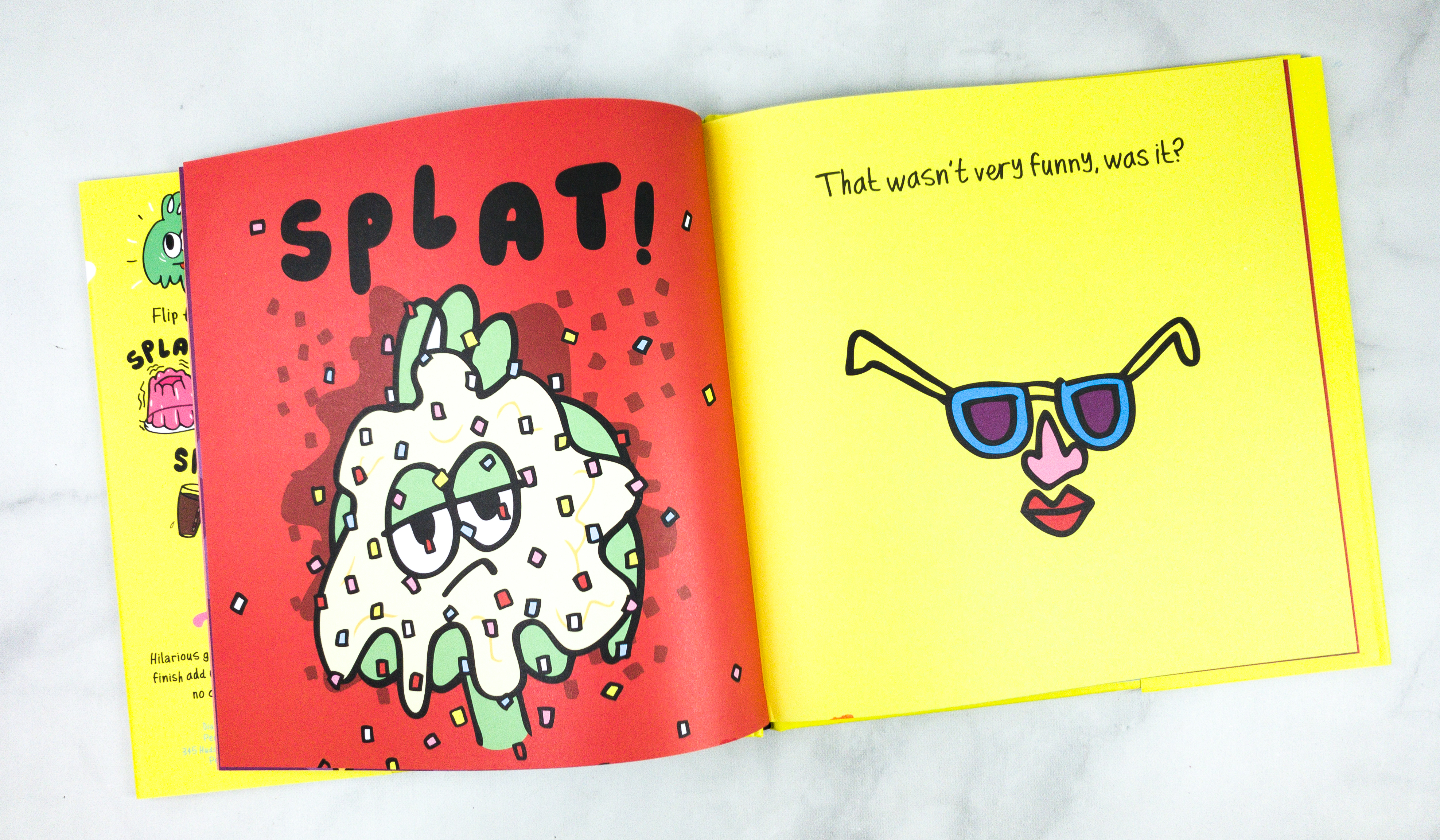 The book is interactive! The book even asks if the reader thinks the gag they just witnessed is funny. My kids certainly had a good laugh about it!
The illustrations are fun, colorful, and messy! We all know how kids can get really messy and it requires clean-up, but this book is amazing as I don't need to clean any mess at all! I love to see them laughing as they easily get the jokes!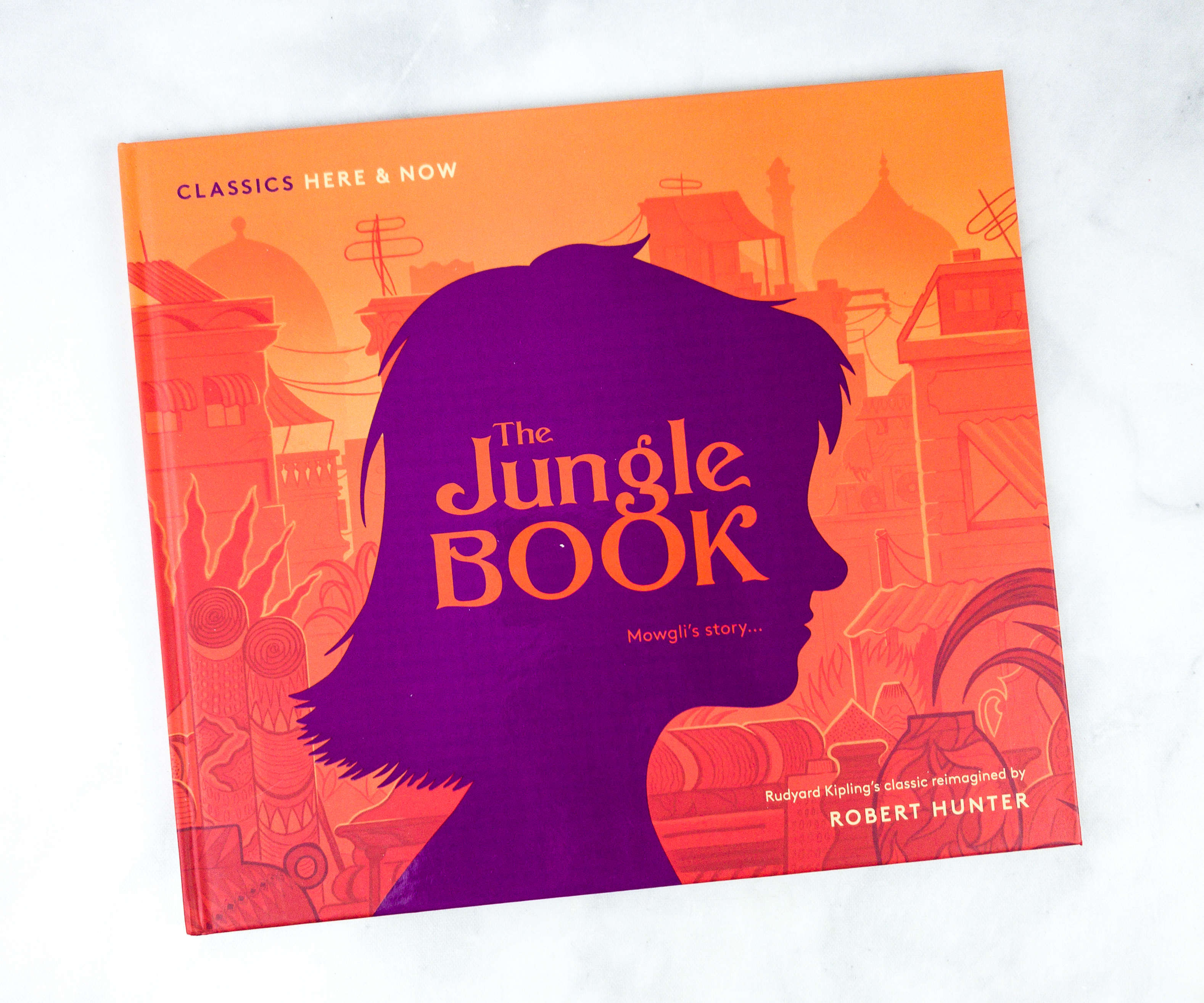 The Jungle Book: Mowgli's Story… (Classics Here & Now) by Robert Hunter ($5.97)
The first in a series of classic texts reimagined in the modern day. Stolen as a baby and taken in by a pack of street dogs, Mowgli grows up in the jungle of urban Mumbai. As he grows into a man, his life is threatened by the tiger Shere Khan. With the help of Bagheera the panther and Baloo the bear, Mowgli learns that he must become the master of his own fate. This stunning retelling brings Rudyard Kipling's tale to a new audience, and its publication coincides with the release of a new feature length animation of the Jungle Book.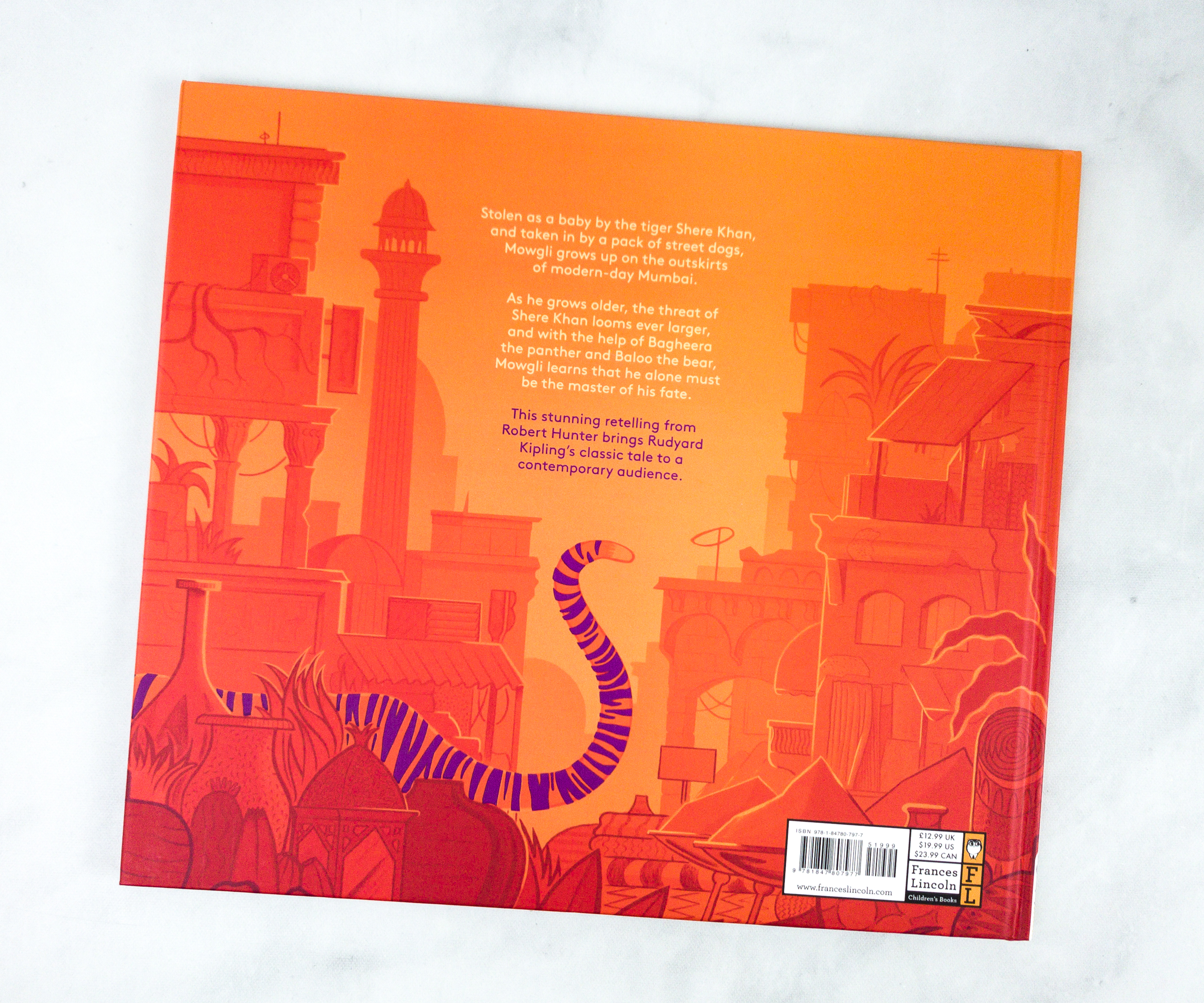 It's a nice take on the classic story, and a perfect way to introduce it to the kids!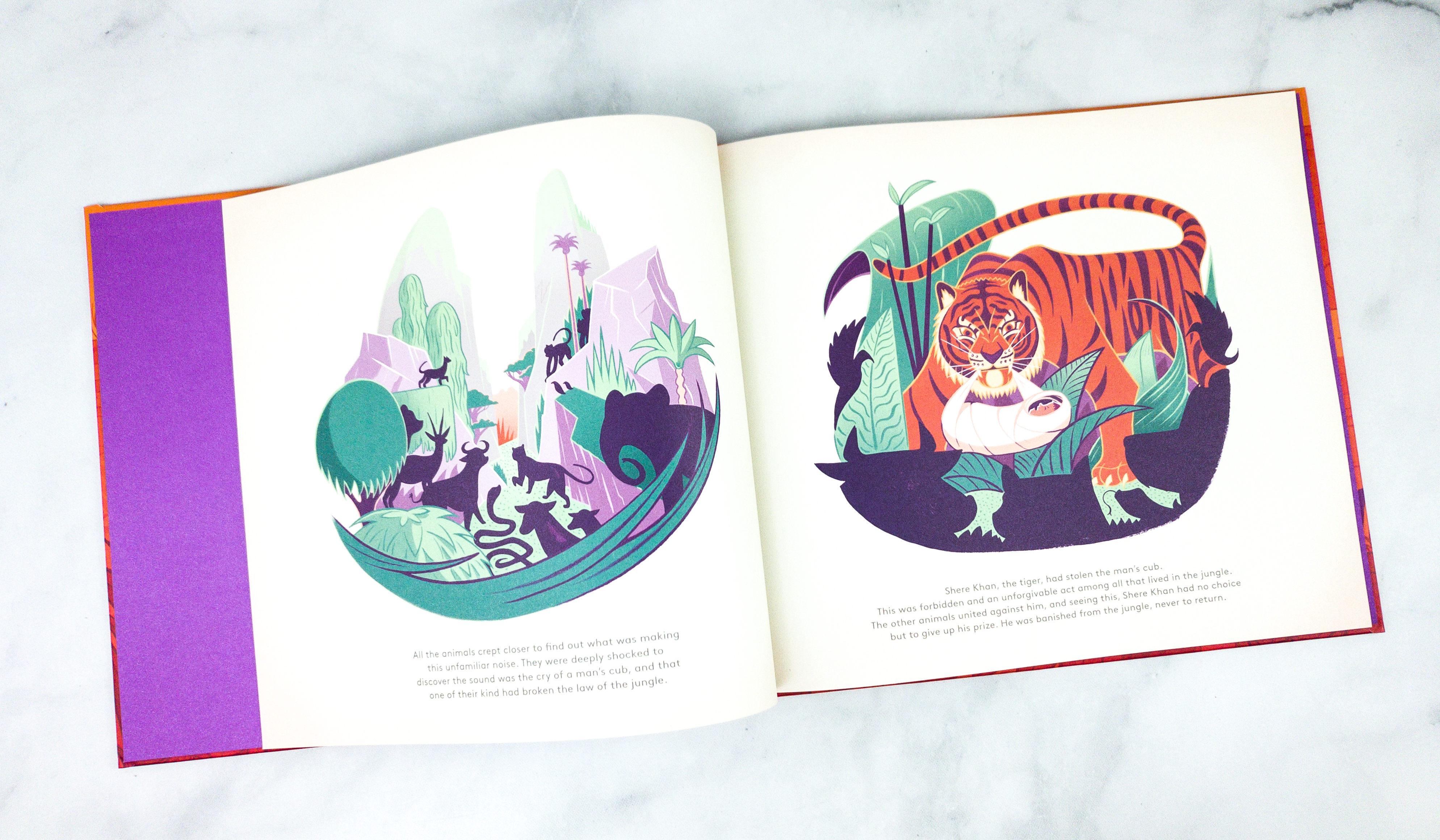 The book is filled with colorful and beautiful images. We all love how they reimagined the beautiful story of Mowgli and the different animals of the jungle.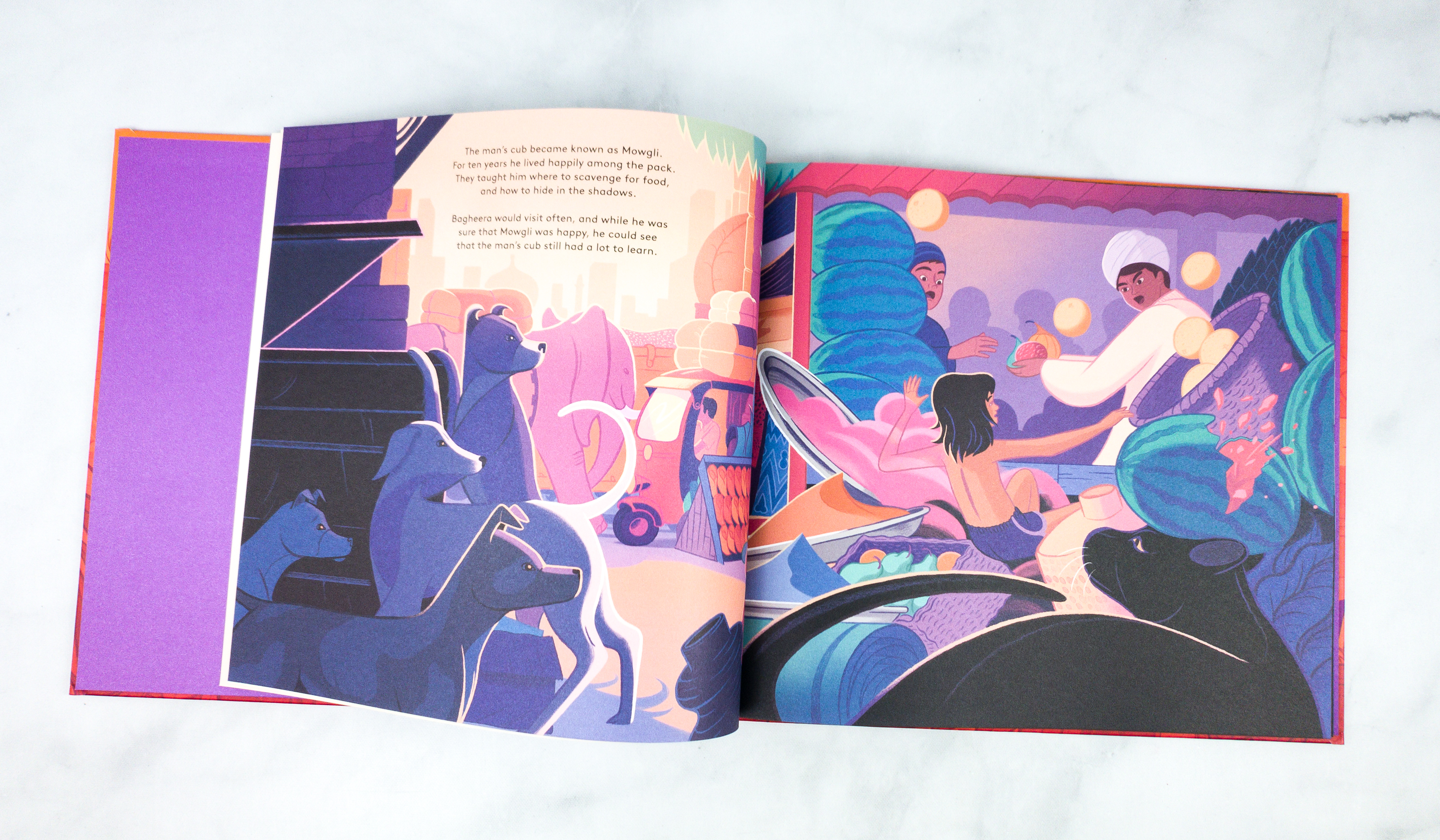 My kids are happy to finally meet Mowgli and learn about how he decided on his fate despite being stolen as a baby and growing up with animals around him. They also want to watch the animation after reading the story!
The books this month are all fun! The book that appealed to my kids the most is Splat! They really enjoyed the gags in the book, and can't stop laughing about it. They also love Mowgli and even wanted to watch the animated film after reading the first out of the series of books. The selection this month is great, and we love to see our mini home library growing with fun and great books!
What do you think of this month's box? Let us know your comments!
Visit Owl Post Books Imagination Box to subscribe or find out more!