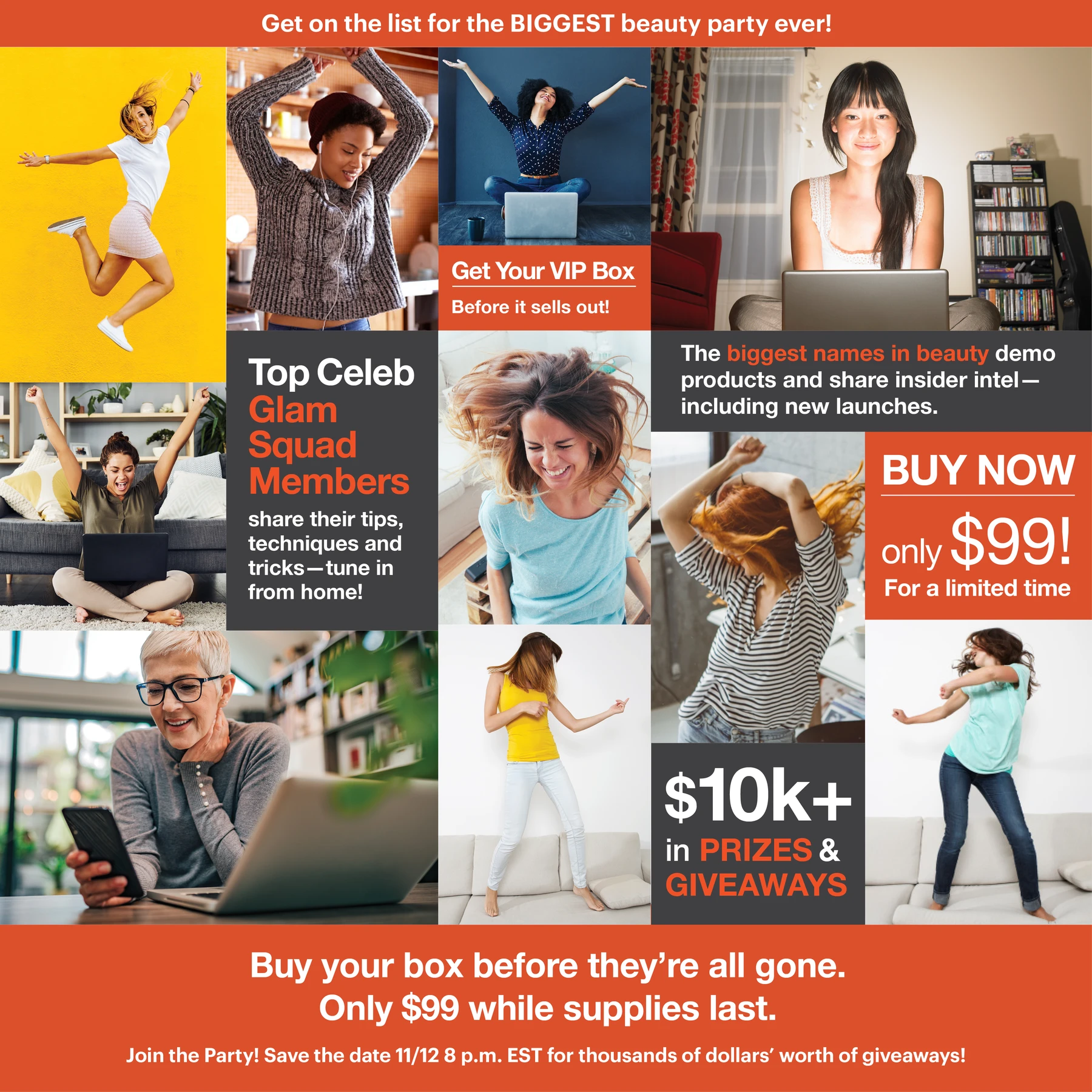 New Beauty VIP Event tickets, including a VIP Box, is now available for preorder – $99 each + shipping!
Get your VIP Beauty Ticket now to receive the last VIP Box of 2020! This ticket comes with a beauty box filled with more than $600 in products from our favorite brands, as well exclusive VIP access to the last NewBeauty LIVE virtual event of the year on Thursday, November 12 at 8 p.m. EST.

Your access to the event makes you eligible to win any of the $10K worth of prizes we'll be giving away during the live event. HURRY—tickets will go up in 24 hours.

VIP Boxes will not ship out until November 9th 
Limited quantity, while supplies last
Limit one VIP Ticket per customer
New Beauty VIP Box ($600+ value)
FYI: Boxes will not ship out until November.  Based on past experience, the box may include vouchers for services you may not be able to redeem in your location.
Are you planning on getting the New Beauty VIP Box?