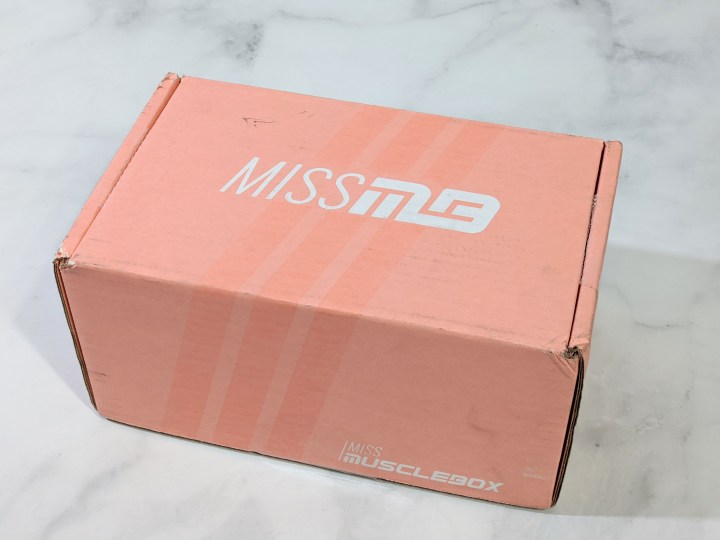 Miss MuscleBox is a women's subscription box tailored for women who want to get fit, tone up and get active. Each month, you will receive new apparel (shirt, leggings, shorts, sports bra, etc.), gym equipment, snacks and other goodies to keep you motivated at the gym. A monthly workout will also be included to add some variety to your gym session. The box is $22.99 + shipping a month. The company also offers a box geared for men (MuscleBox) and the Protein Box, a box entirely focused on proteins.
DEAL: Get $10 off your first box! Use the coupon code HS10 at checkout.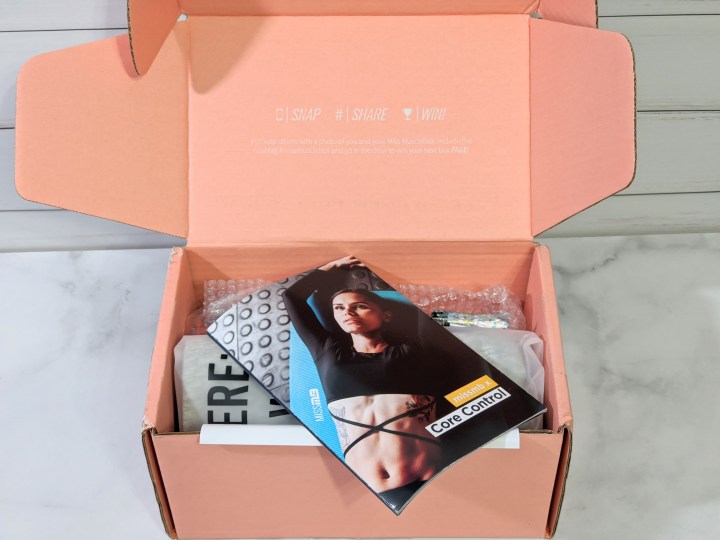 This month's is about Core Control.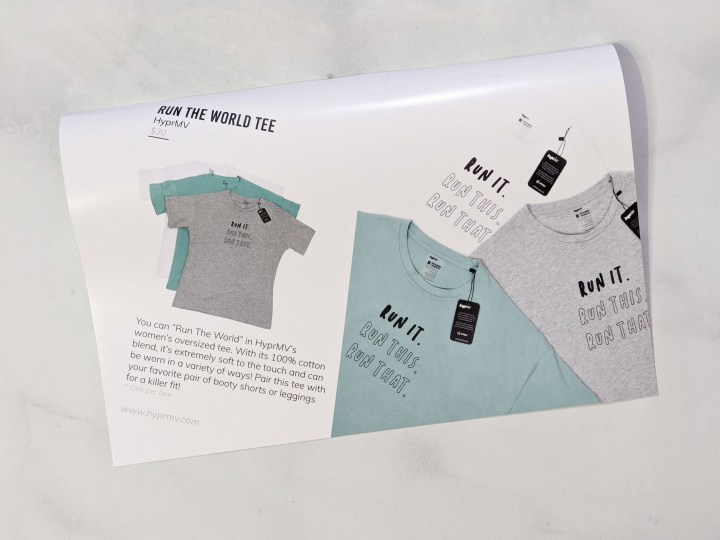 The information card only includes information about the main items : the Run The World Tee on one side.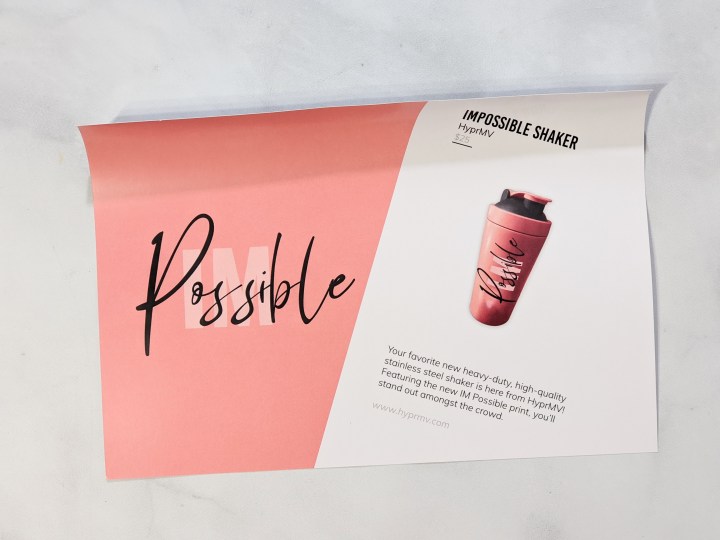 And the Impossible Shaker on the other side.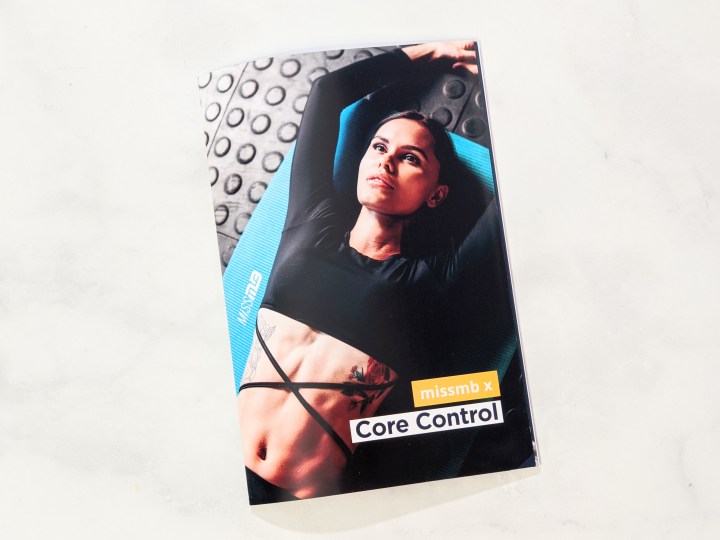 This month, the included workout is all about the Core Control with a month long core control plan.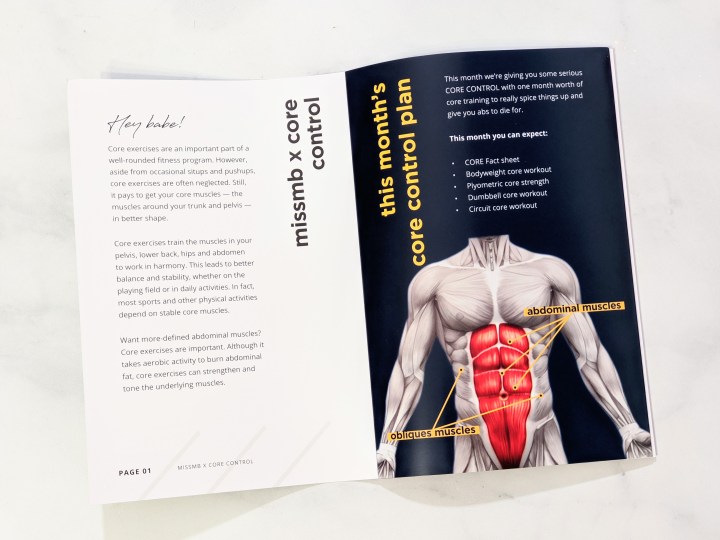 The workout card's welcoming words remind us that core exercises are an important part of a well-rounded fitness program, but it goes further than situps and push-ups.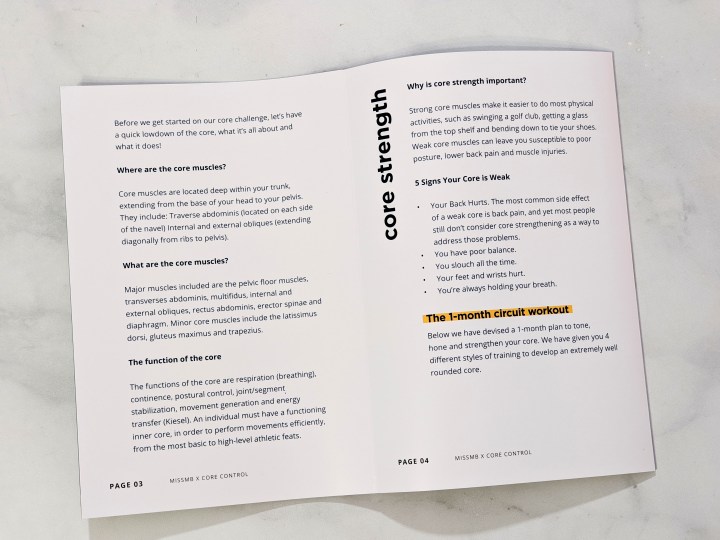 And there's a reminder that the core muscles are more than just the abdomen, they are in the pelvis, lower back hips as well.
There's a reminder of the benefits of working out the core.
There's four workouts provided, and they are meant to be done once (workout 1, 3 and 4)  or twice a week (workout 2) for a month, so you have a different workout every day of the week for the month.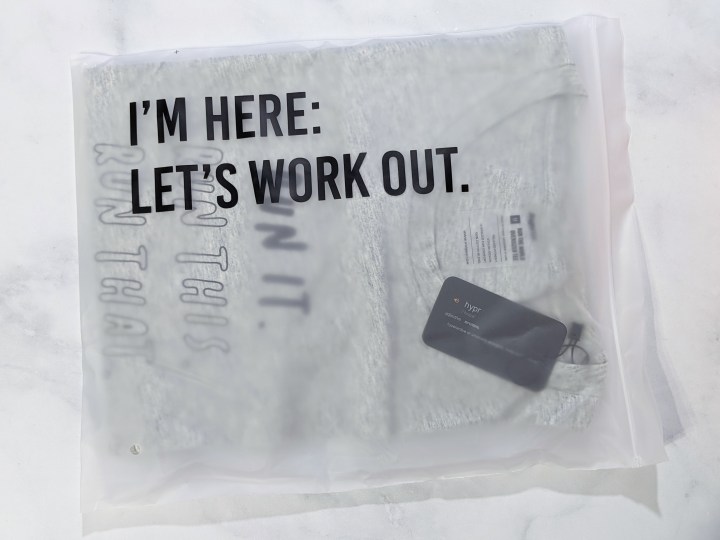 HYPR Run the World Tee. Side note about the bag apparel comes in : I reuse them to keep my tights or other delicates protected in my drawers or in my suitcase.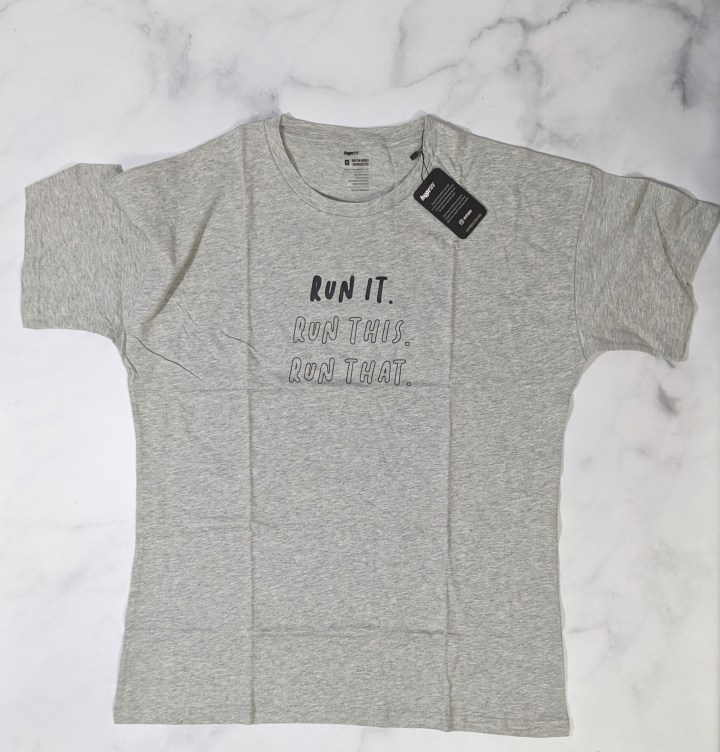 This over sized tee is soft and ligthweight. Subscribers could have received it in grey, white or light green.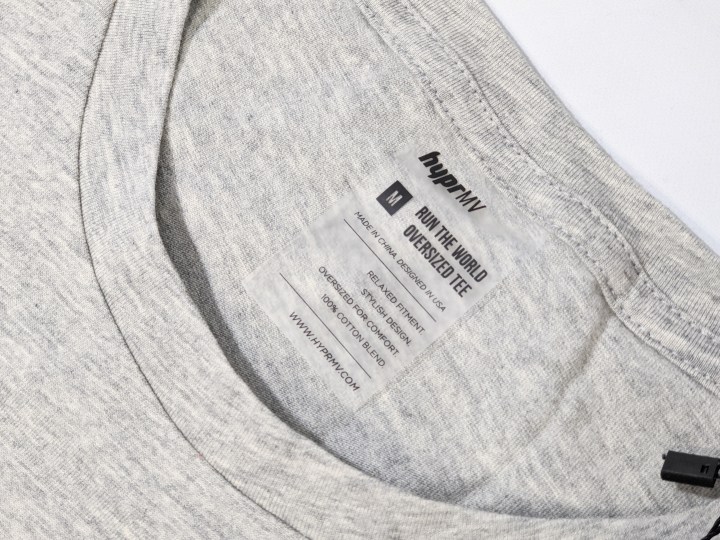 It's 100% cotton, and you can easily wear it inside or outside the gym. It's also a great lounging shirt.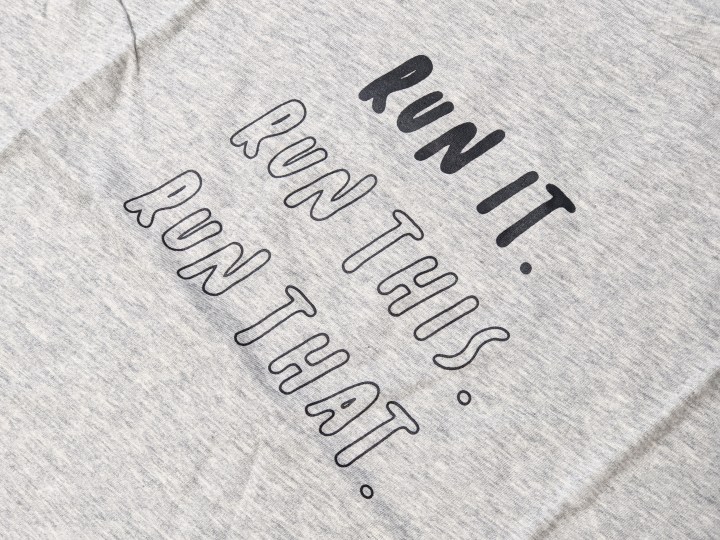 The front has a "Run it. Run This. Run That." design. We love the simplicity of it.
The back's writing is "Run The World." We love it!
Impossible Shaker. A stainless steel shaker in a cute salmon color.
We love the IM Possible design. It's cute, it stands out among other stainless steel shakers and it's a fun reminder that you can change impossible into I'm possible.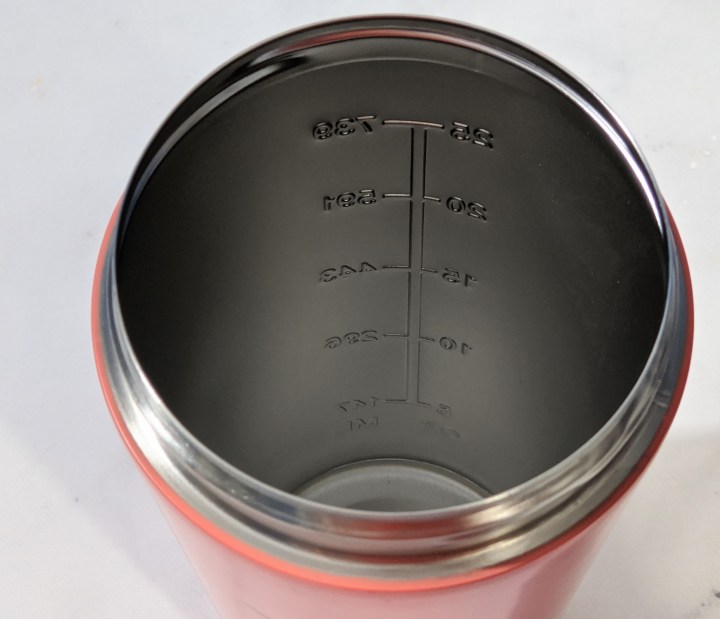 The inside has clear, embossed measuring lines from 5 to 25 ox (147 to 739ml).
The outside also has the embossed lines making it easy to properly measure your liquids.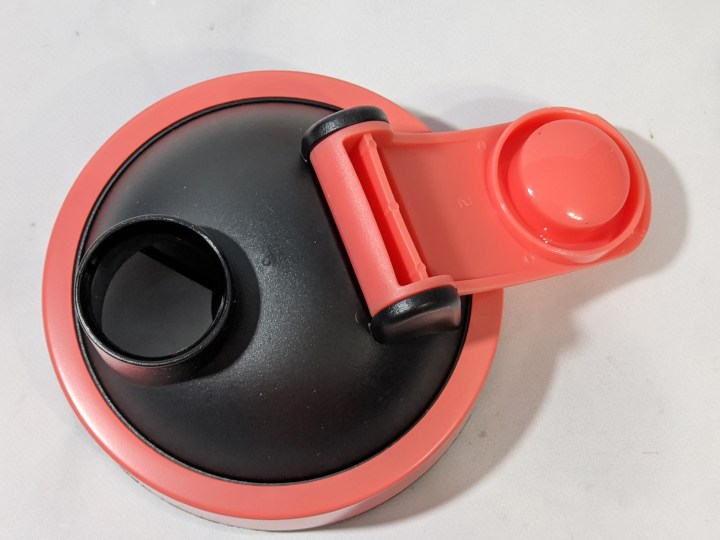 The screw top looks like a normal plastic shaker flip cap top. No leak so far.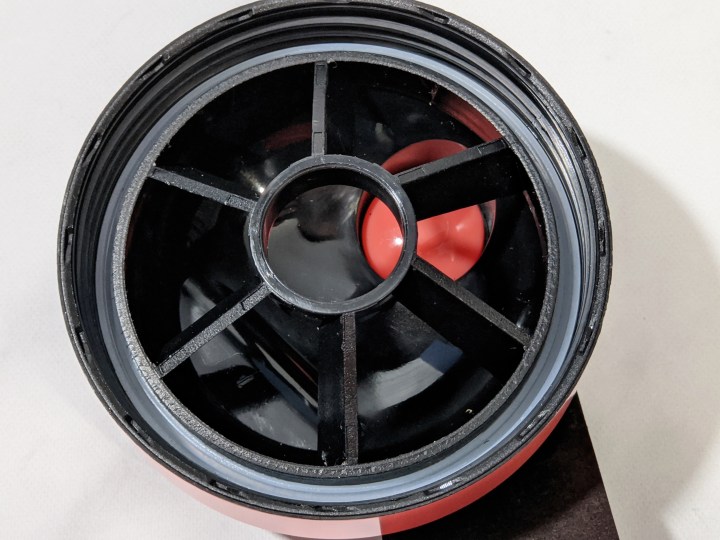 The top has a "strainer" to help mix everything without the need for a mixing ball. It also has a seal around the edge.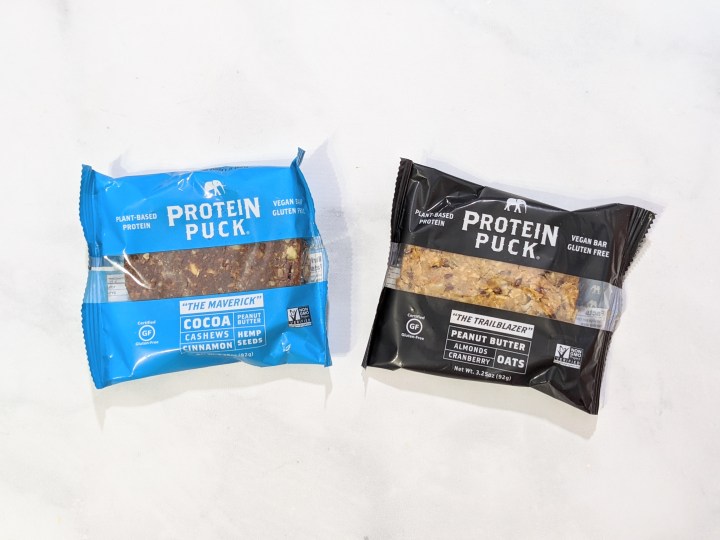 Protein Puck – The Maverick and The Trailblazer. Both are made with peanut butter, gluten-free oats, agave, pumpkin seeds, flax seeds, almonds. The Maverick also has caco, cashews, cinnamon, dates, while The Trailblazer has coconut, sunflower seeds and cranberries. A "puck" is actually 2 servings, but I don't know anyone who could only eat half of it once the package is opened!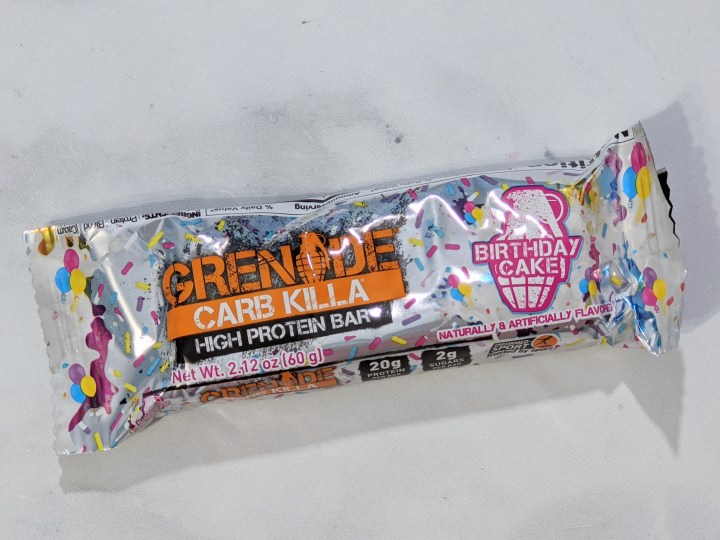 Grenade Carb Killa – Birthday Cake. This bar contains 20g of protein for 220 calories from a blend of casein and whey protein. A good afternoon protein pick me up.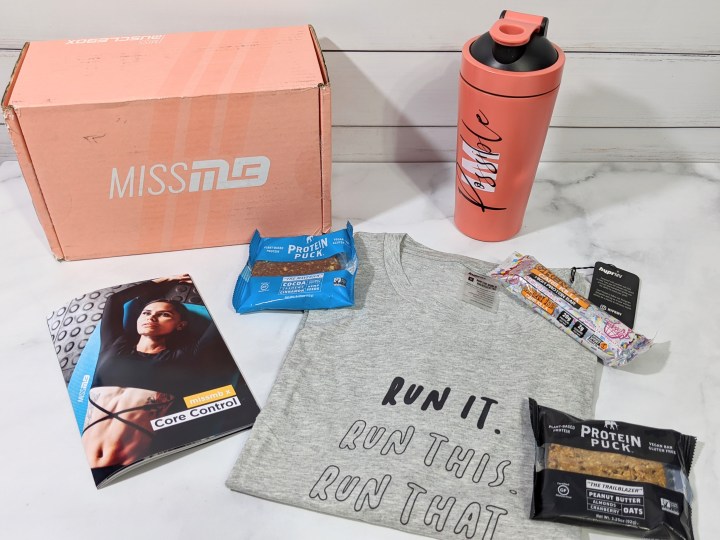 I really enjoyed this month's box with my new and fun stainless steel shaker as well as the really comfortable oversized tee. I always really like the monthly workout plan, and this month's is a real core killer!
What do you think of this subscription?