Kids Baking Club is a monthly baking subscription for kids! Ideal for children ages 4-12, each themed box includes fun baking tools, 6 baking lessons, step-by-step photo recipes, access to decorating videos, and shopping lists. Expect a free apron in your first box. The subscription is $19.99 per month + $5 shipping fee anywhere in the US.
DEAL: Get a FREE apron with your first box! No coupon code required, just use this link to subscribe!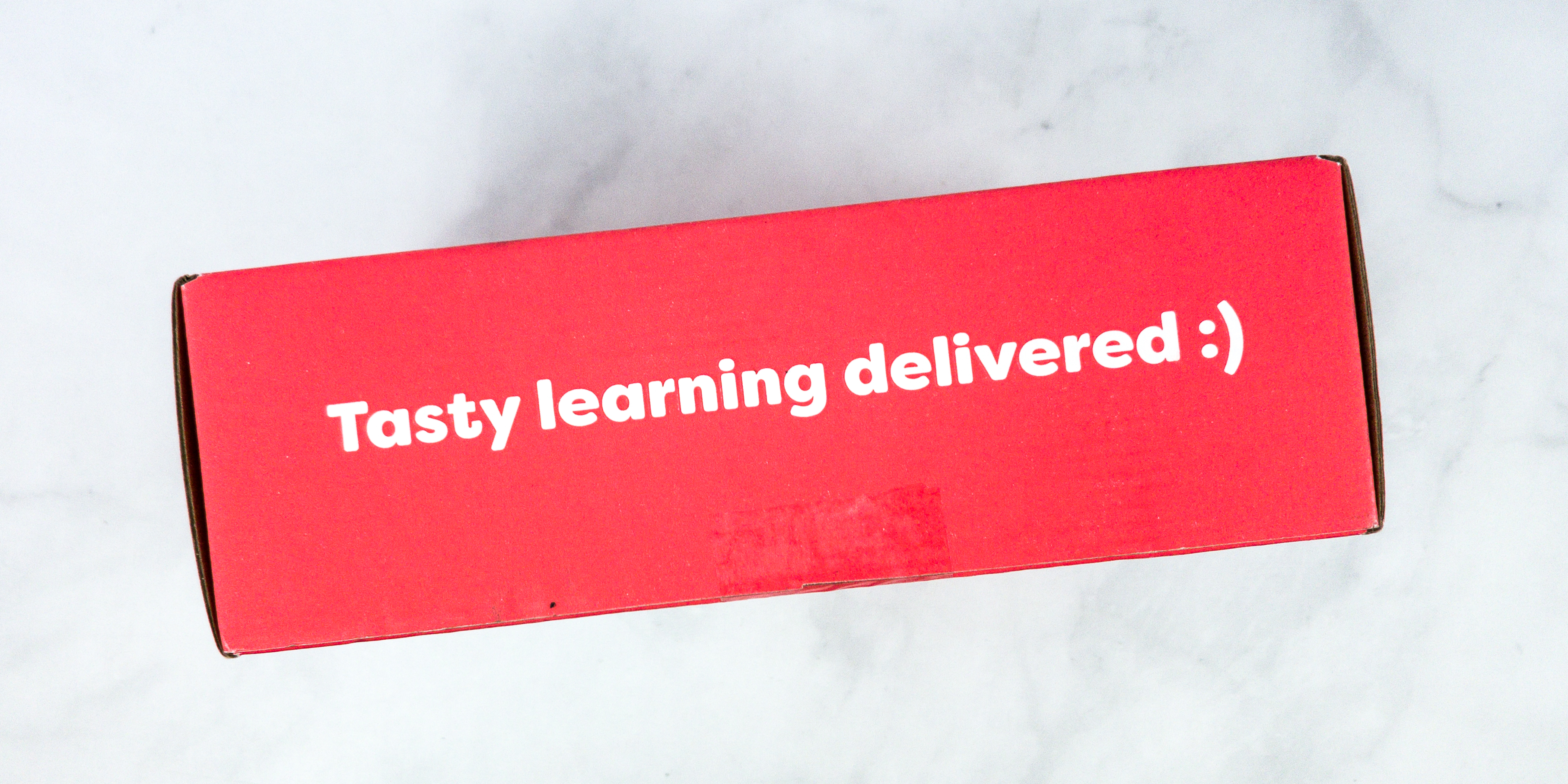 The goodies arrived in a red box!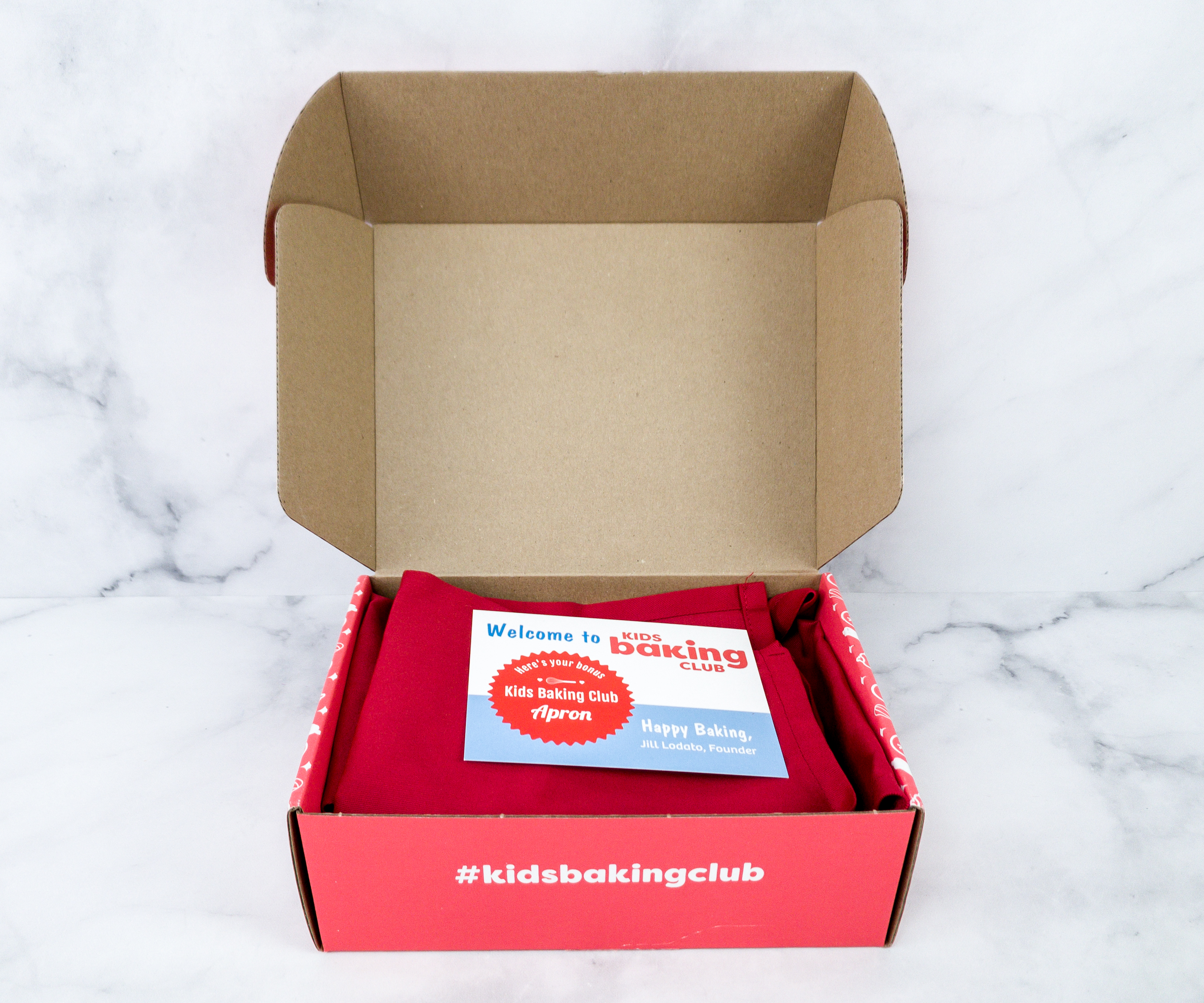 It was well-packed!
Here's a peek at our free apron!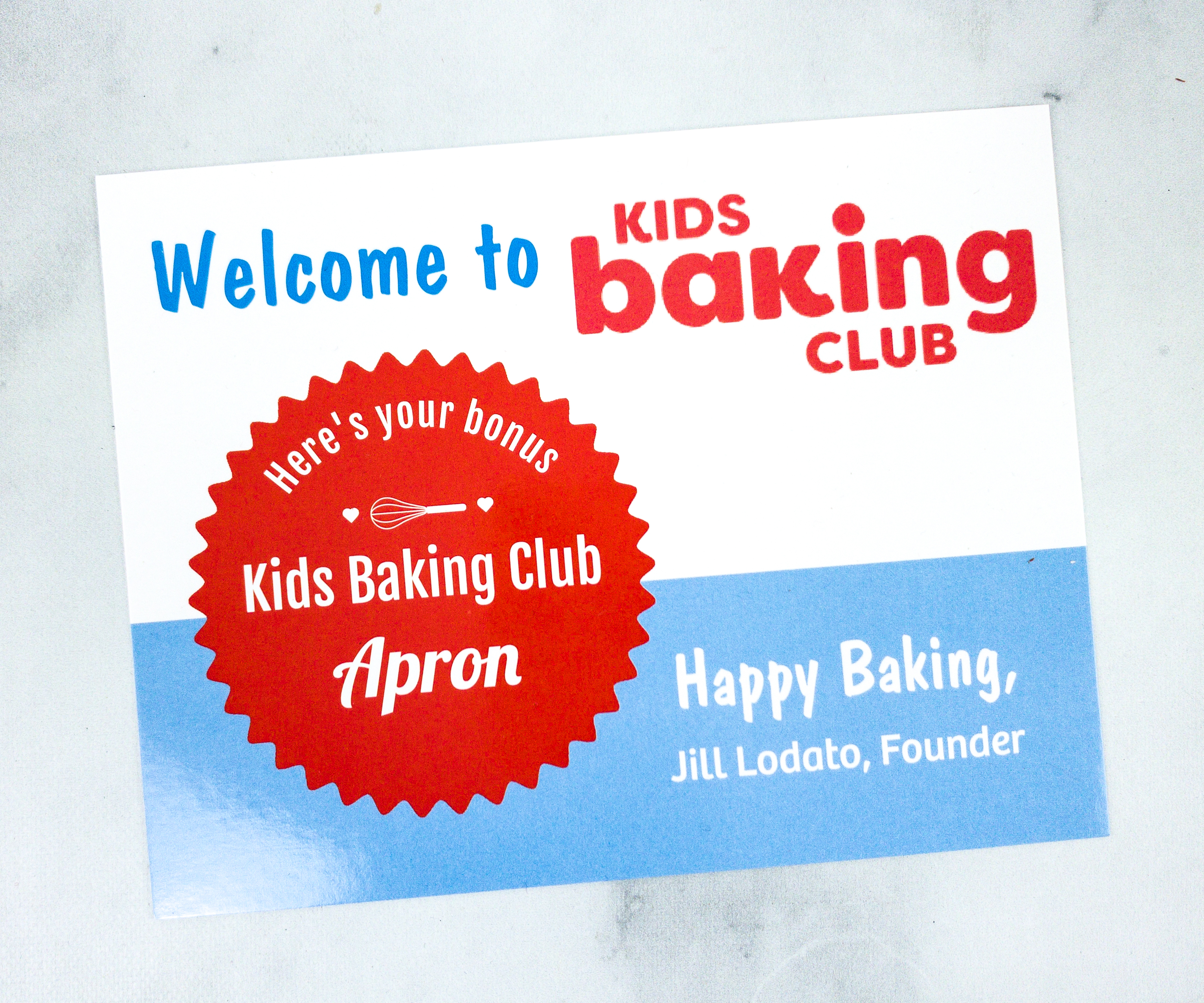 The box also includes a welcome card from Kids Baking Club.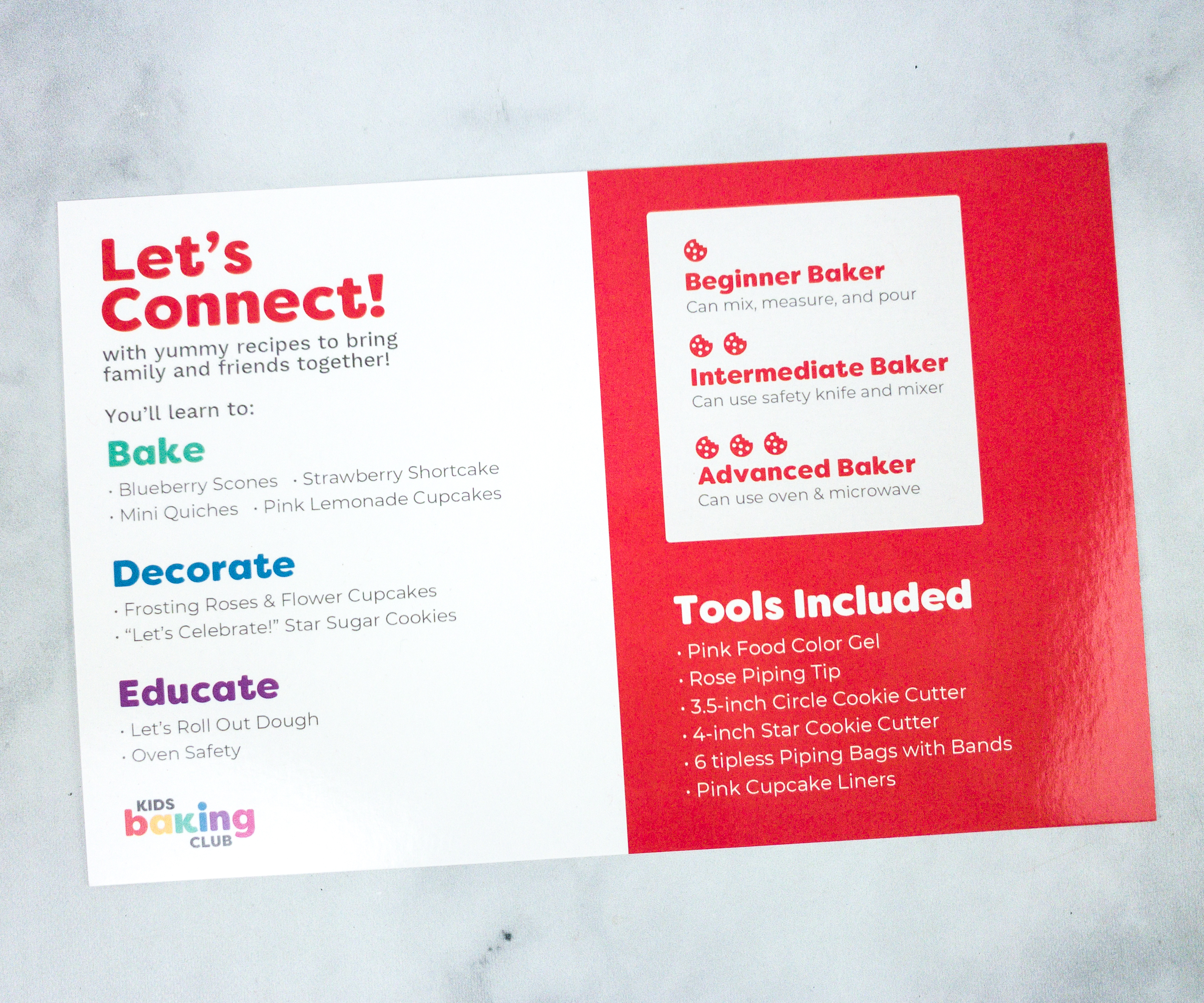 Another card contains information about the tools included in the box plus the skills children will learn from this month's activities!
According to this side of the card, Kids Baking Club provides financial support to Voices for Children for every box purchased. It's a non-profit organization that fosters children with loving compassion.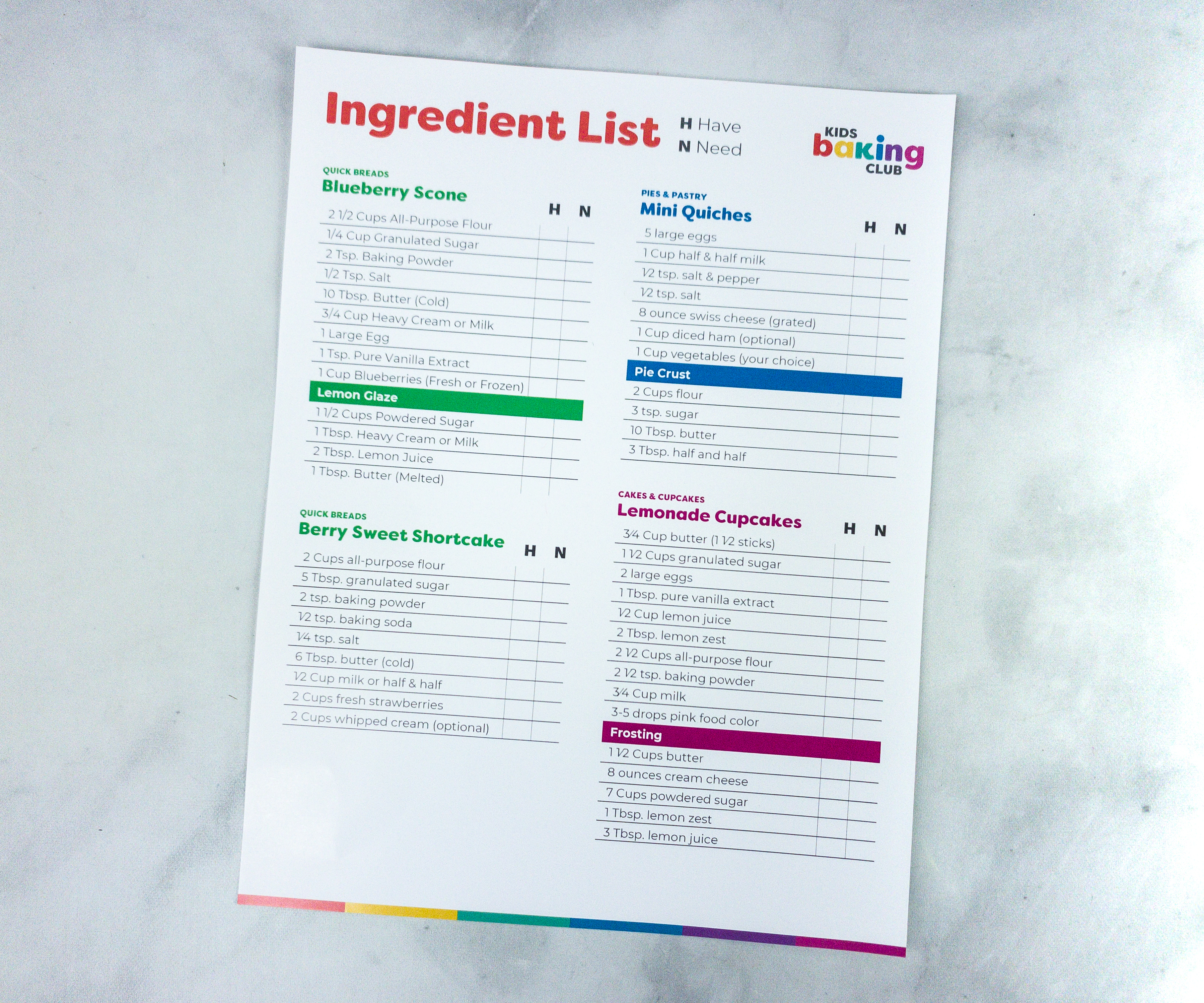 There are no ingredients included in this box. You have to shop for those on your own but they make it easy by providing a shopping list!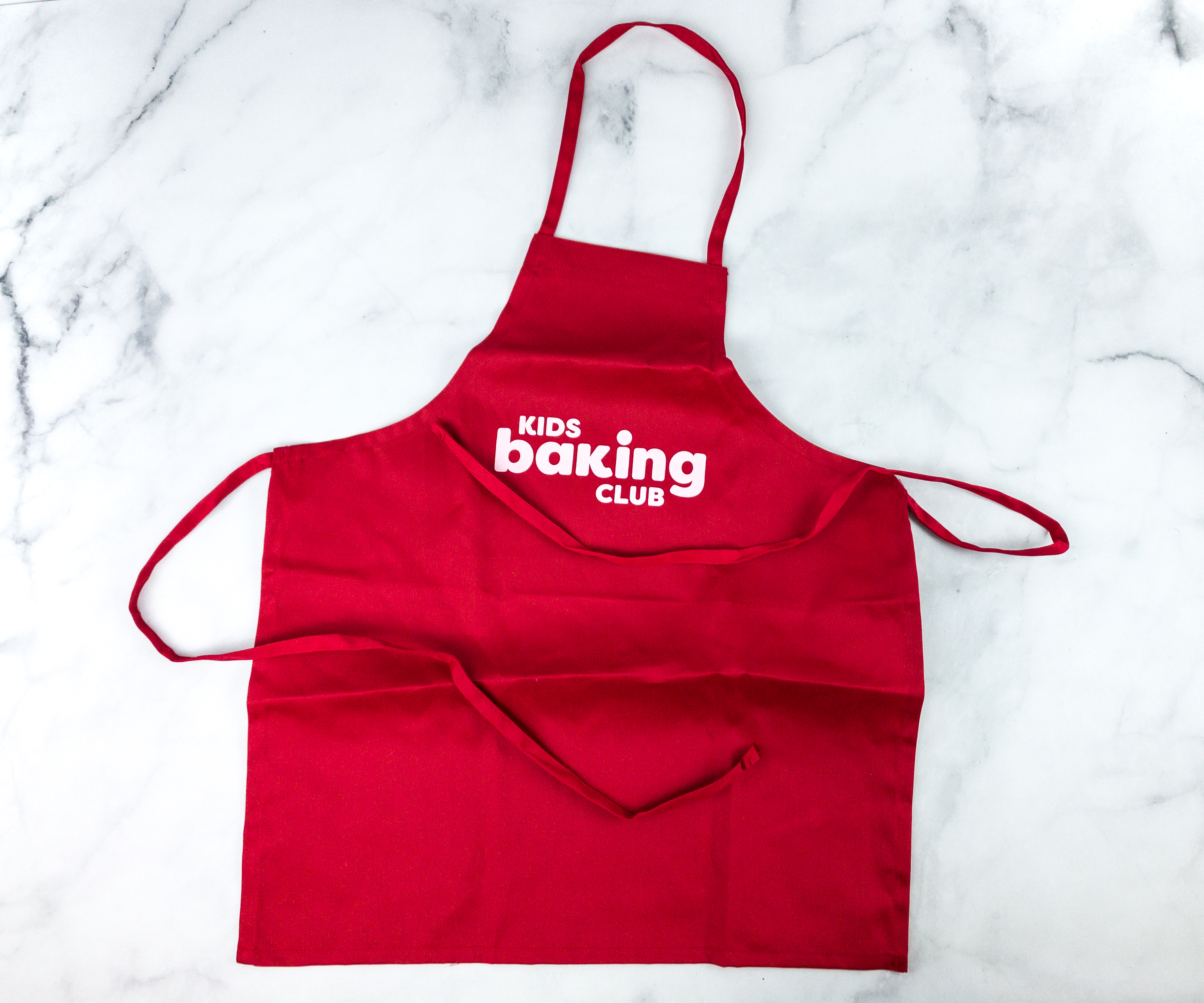 The free apron is red! The size is just right for my kids, and it even comes with strings so we can tie it and make sure it's always in place during activity time!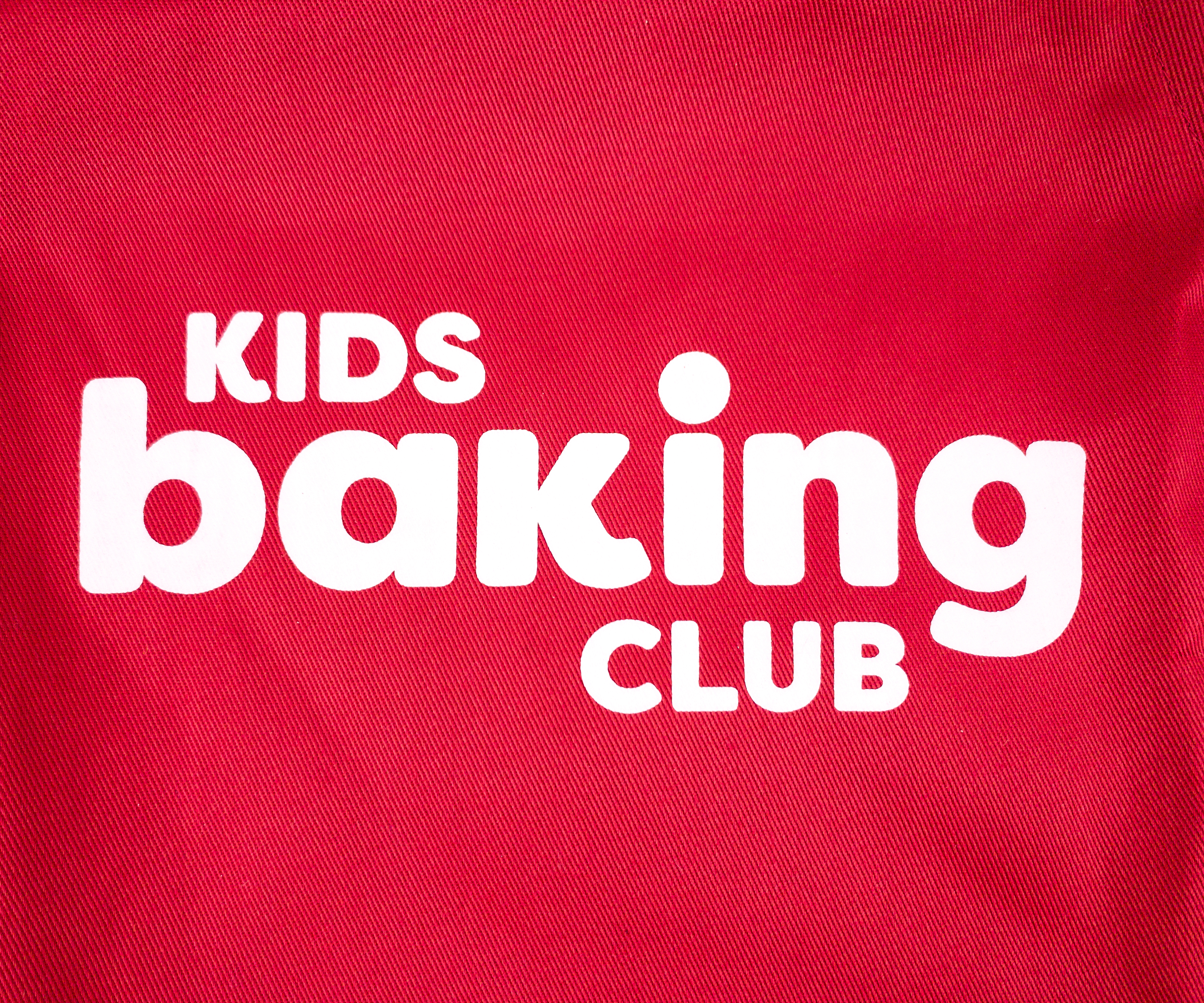 Printed on the center of the apron is the Kids Baking Club logo.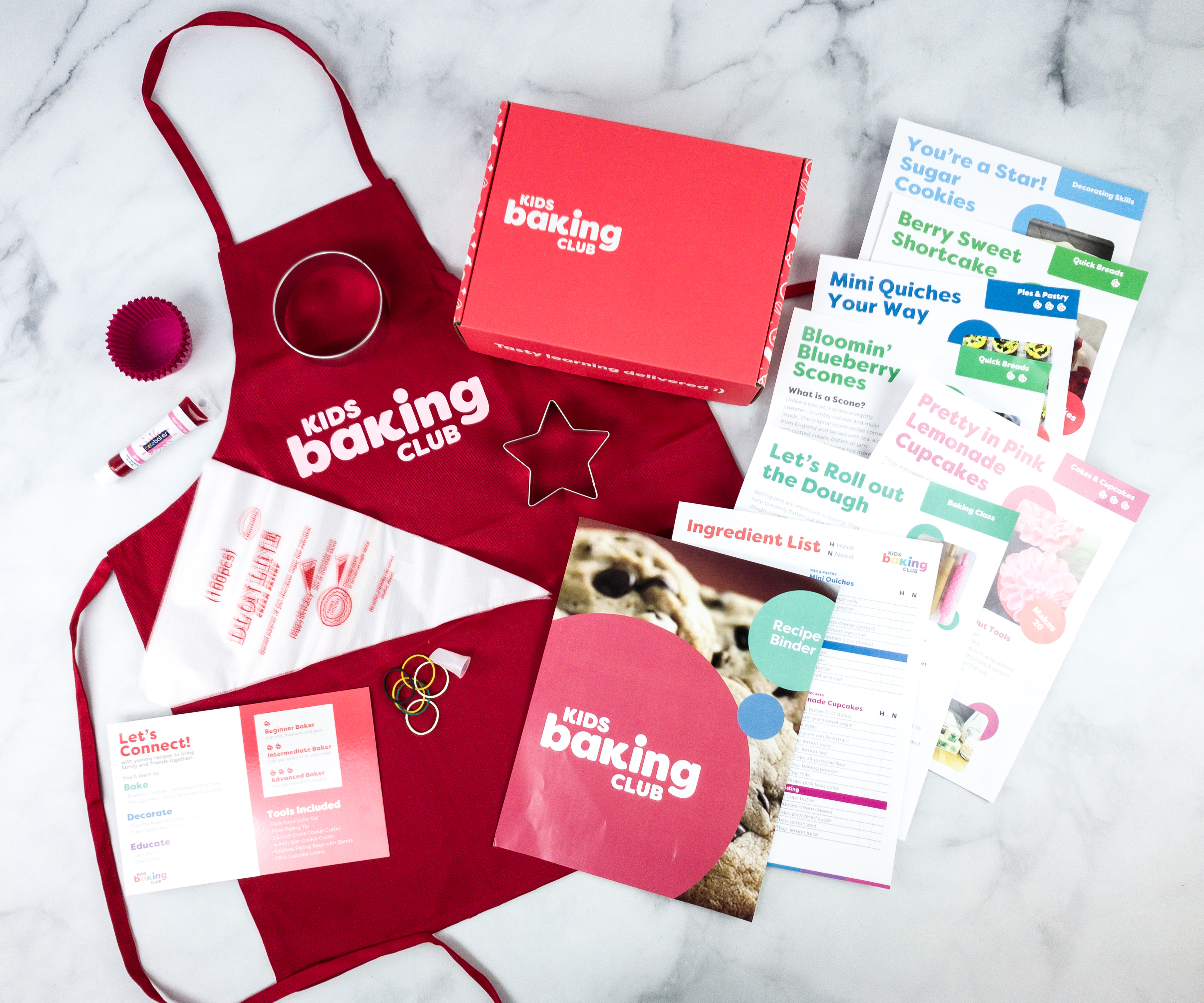 Everything in my box!
Kids Baking Club – Baking Tools!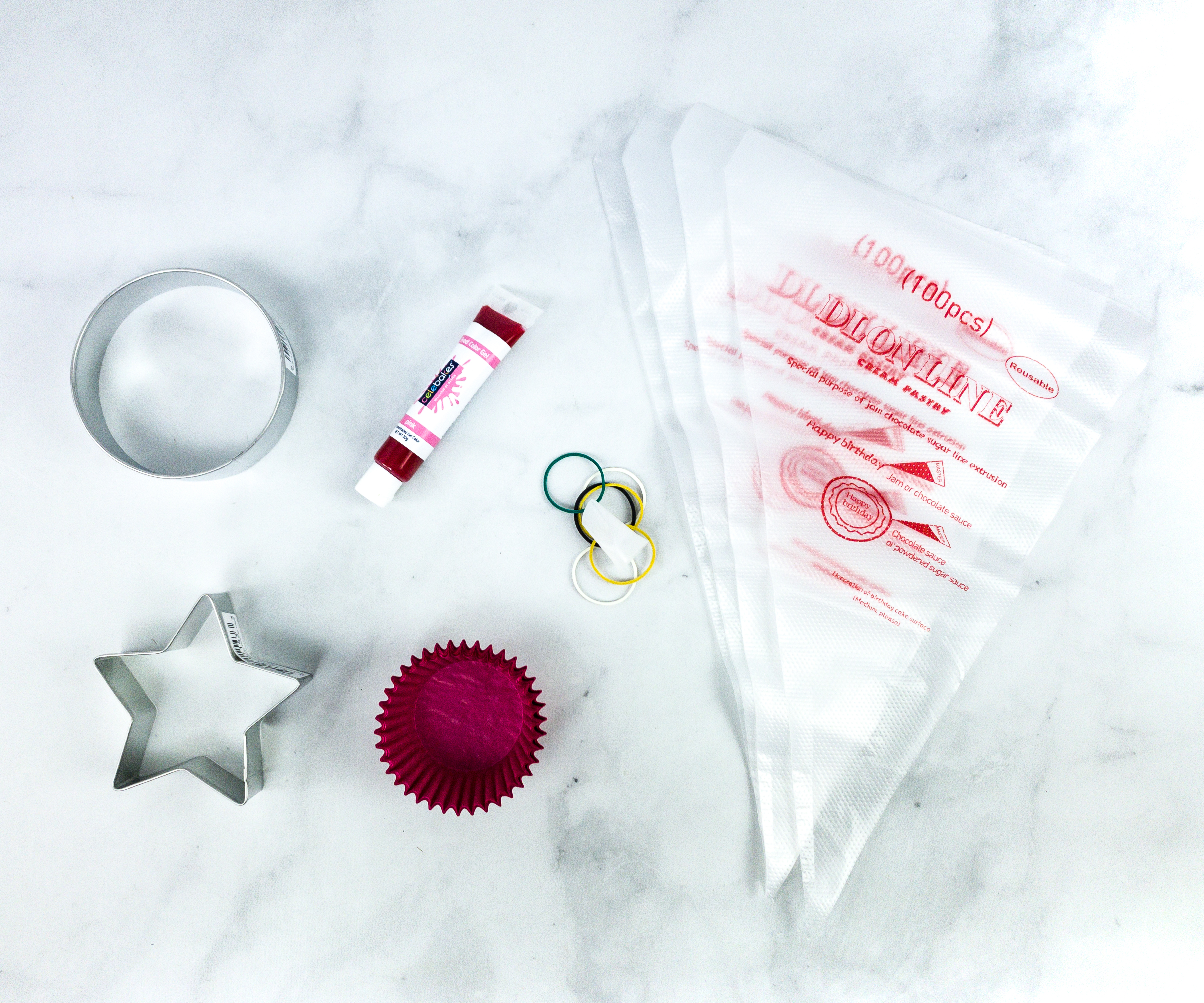 Here are all the baking items included in this month's box!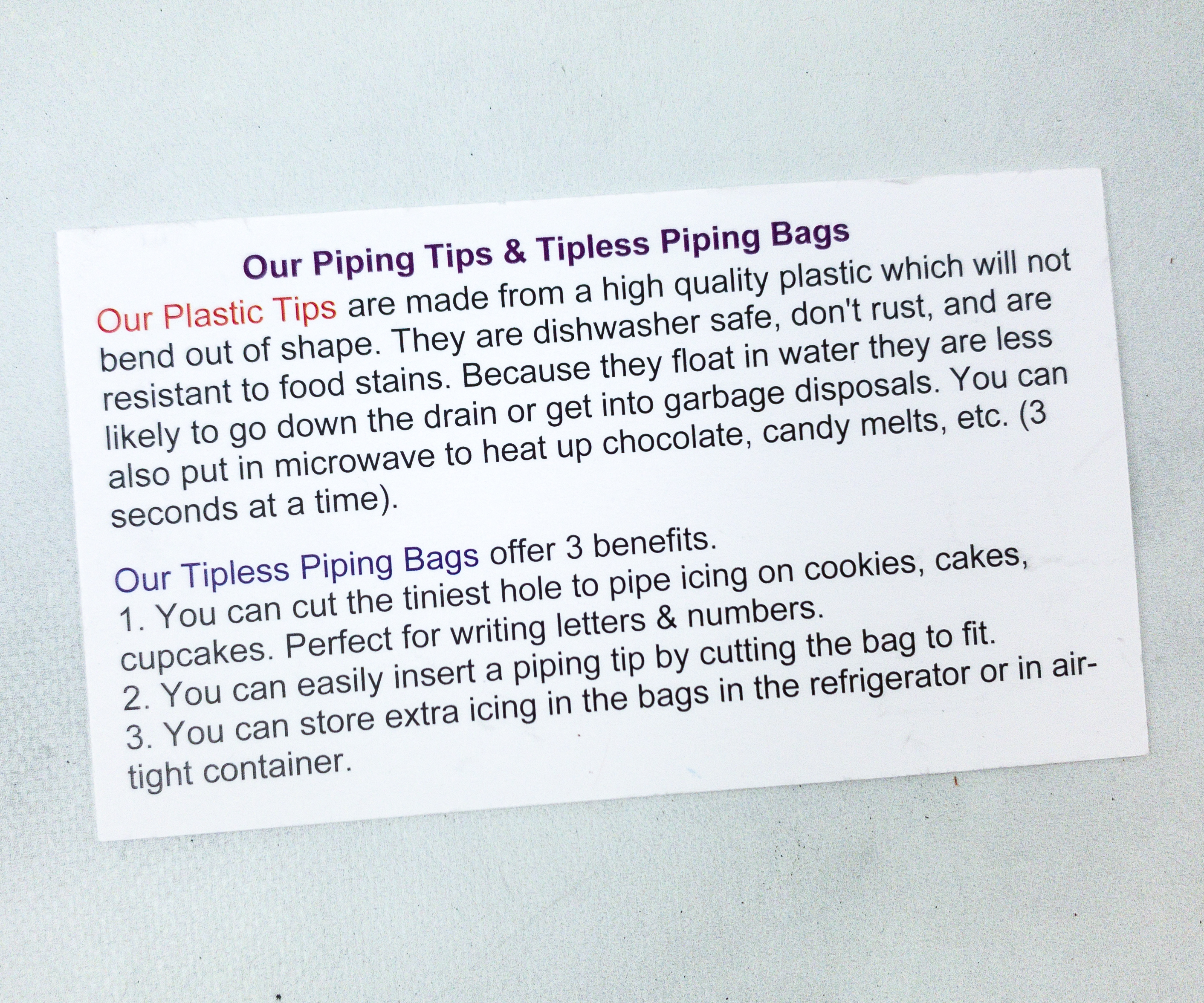 This card provides information about the piping tips and tipless piping bags.
The other side of the card features different tips on how to take good care of your baking supplies.
First up, we have cookie cutters to make our cookies look fun! The star-shaped cutter measures 4.5 inches while the circle-shaped cutter is 3 inches.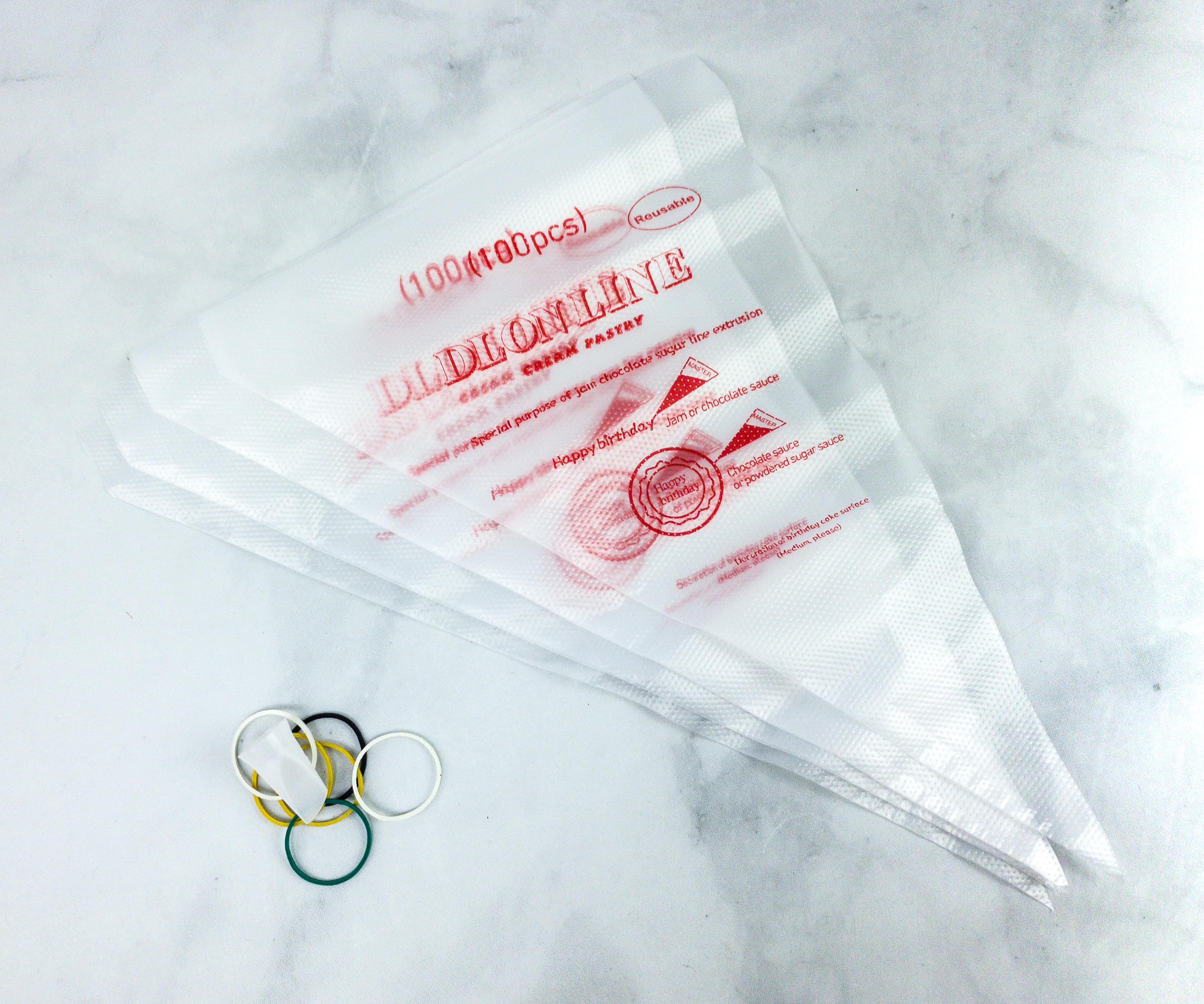 We also have 6 pieces of tip-less piping bags and a piping tip made from high-quality plastic. Each bag comes with a rubber band.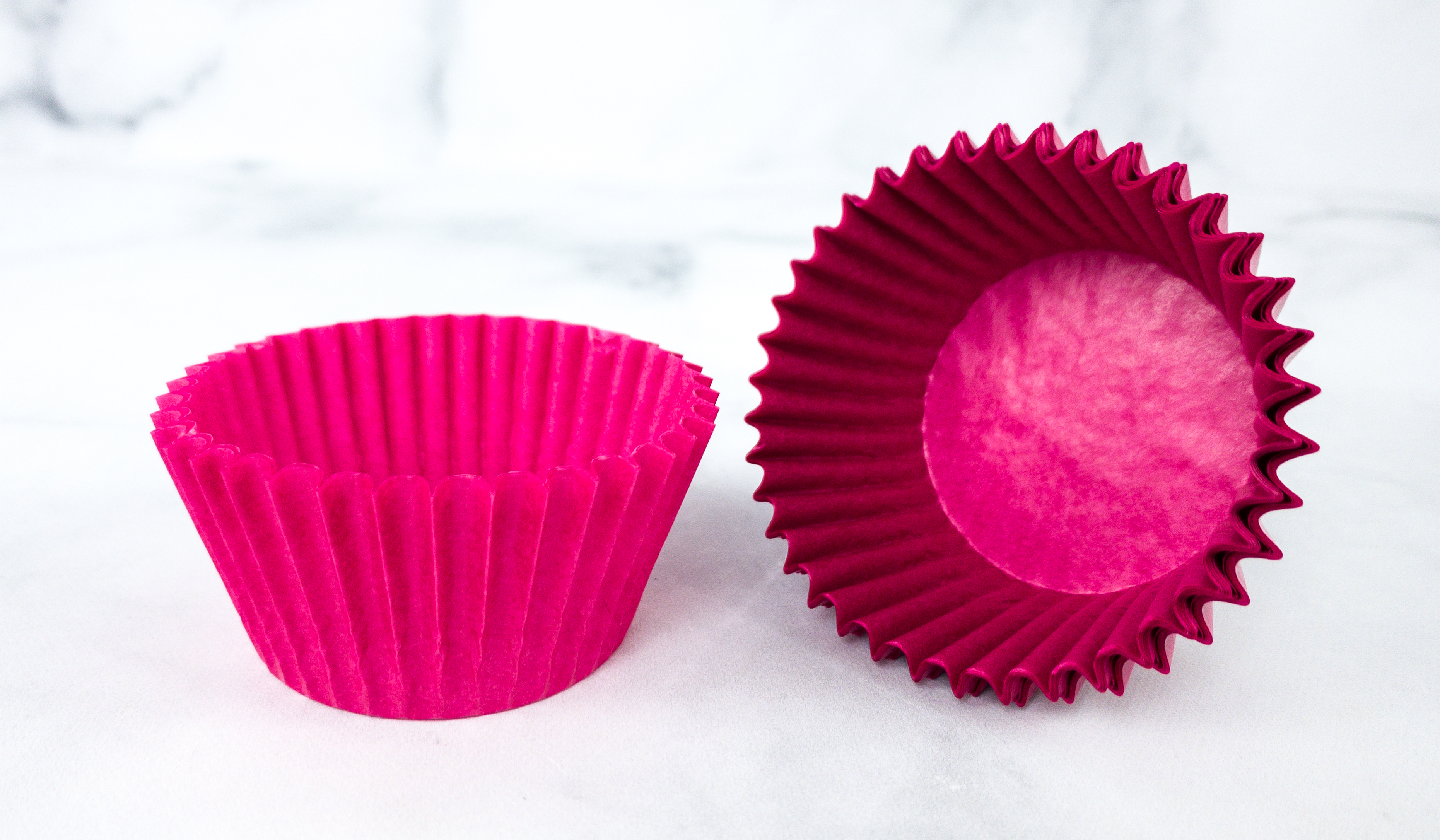 For the cupcakes, we also have pink liners!
Lastly, here's a pink food coloring in a tube! It's unique because it's like a gel that mixes easily on icing, fondant, and batter.
Kids Baking Club – Recipes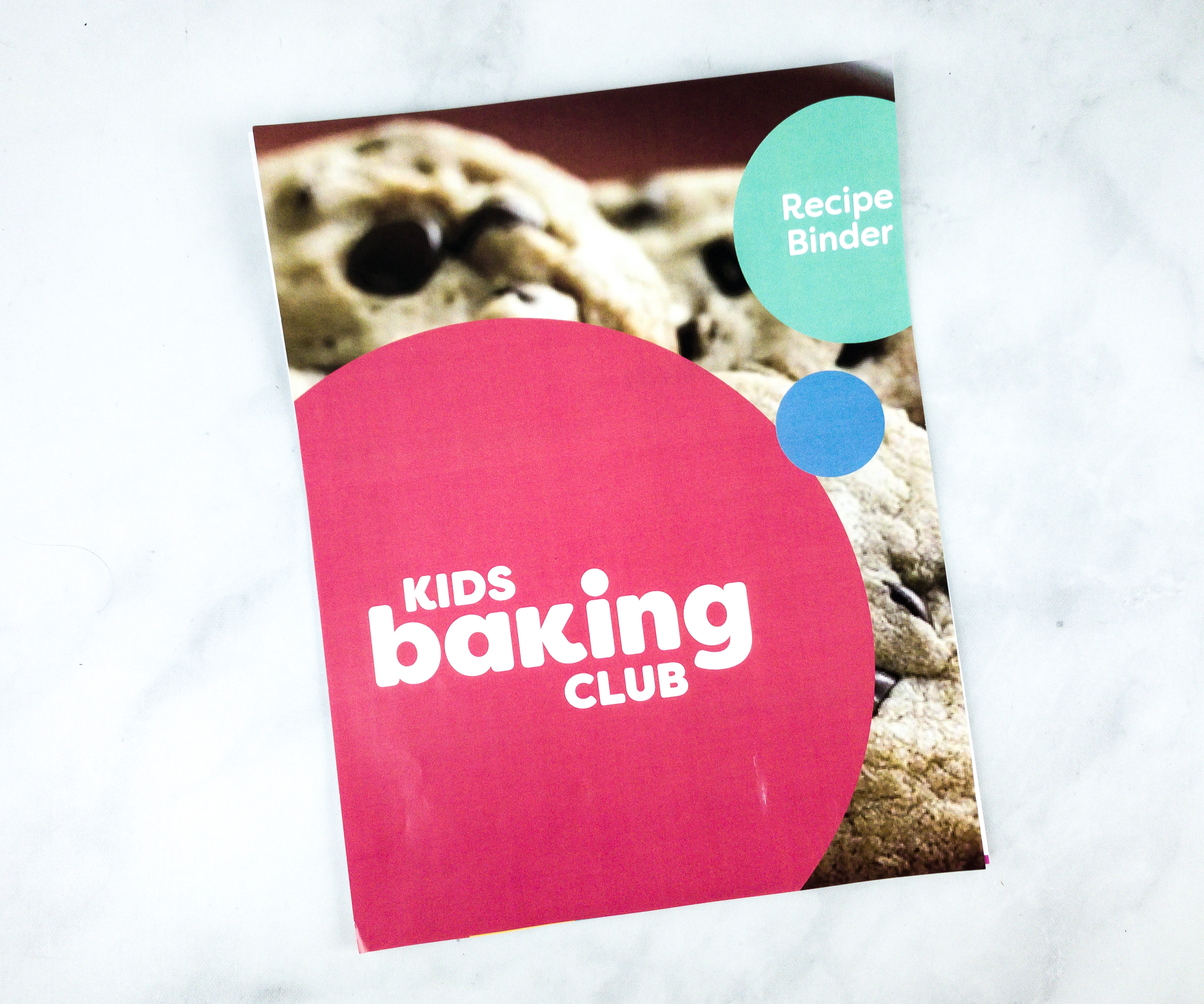 Every box comes with an exclusive Kids Baking Club recipe binder!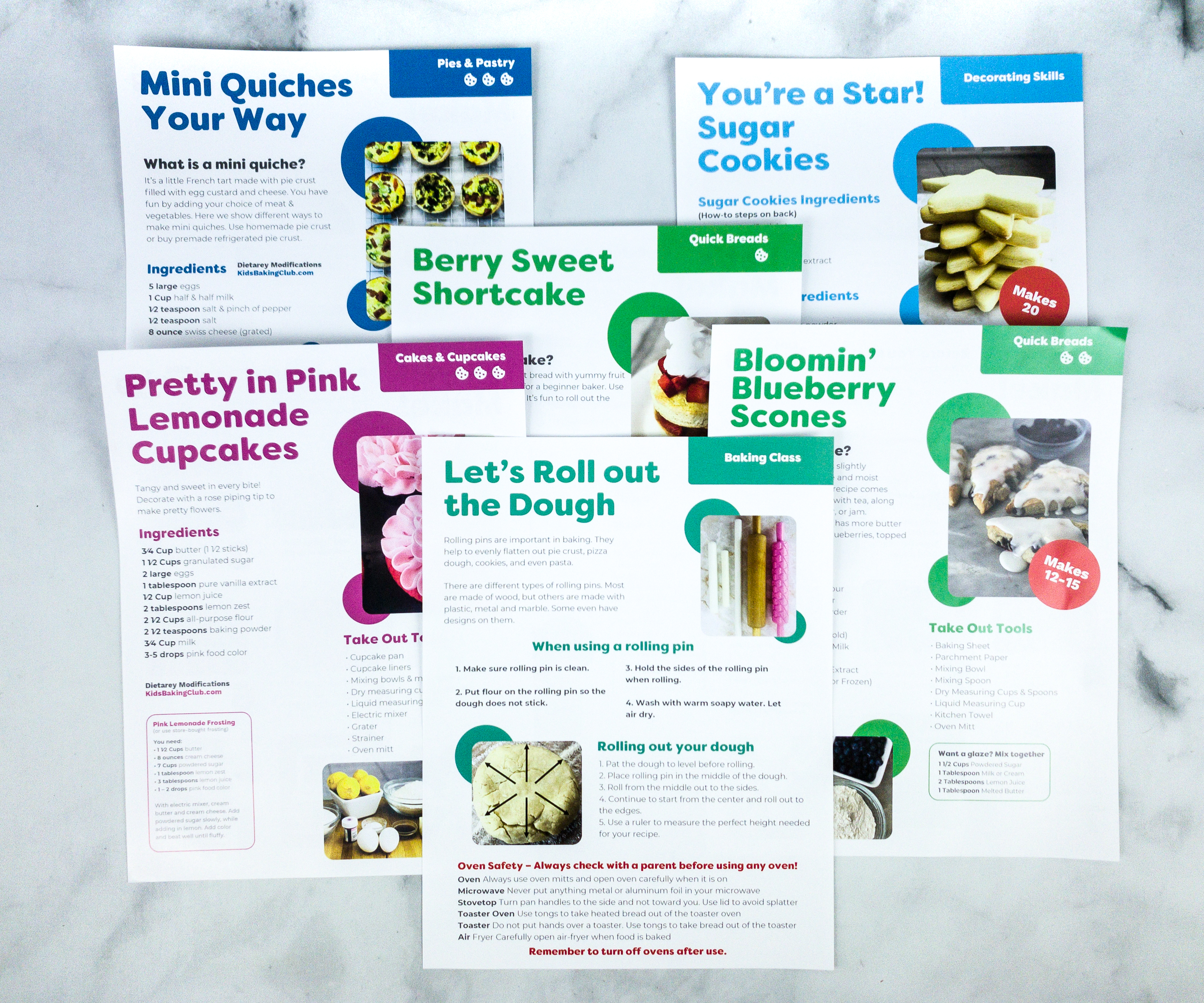 Here are all the recipes in our first Kids Baking Club binder! On the upper right corner, it indicates the difficulty level of the recipe. They also offer dietary modifications for the recipes, and you just need to visit their website.
Recipe #1: Bloomin' Blueberry Scones. The first recipe is about making scones. It's sweet cookie that features a brittle crust with a moist texture inside! This recipe has a rating of 2 cookies, which means it's ideal for intermediate bakers.
The back of the card contains a detailed step-by-step procedure on how to make these yummy cookies. There are even photos to follow, so it's hard to go wrong!
In making the scones, you have to mix flour, sugar, salt, and baking powder first. Then, add butter and break it into small pieces. In another bowl, mix milk, egg, and vanilla. Pour the mixture on the flour and then mix everything again until it's well-blended. Add blueberries before flattening the dough, and then cut them into triangles! You just have to bake them for 14-16 minutes and they'd be ready to eat. You can even add a glaze if you wish to level it up!
Recipe #2 – Mini Quiches Your Way. The mini quiche is a small French tart! It's made with a pie crust and an egg custard and cheese filling with meat and vegetables. This recipe has a rating of 3 cookies, which means it's ideal for advanced bakers.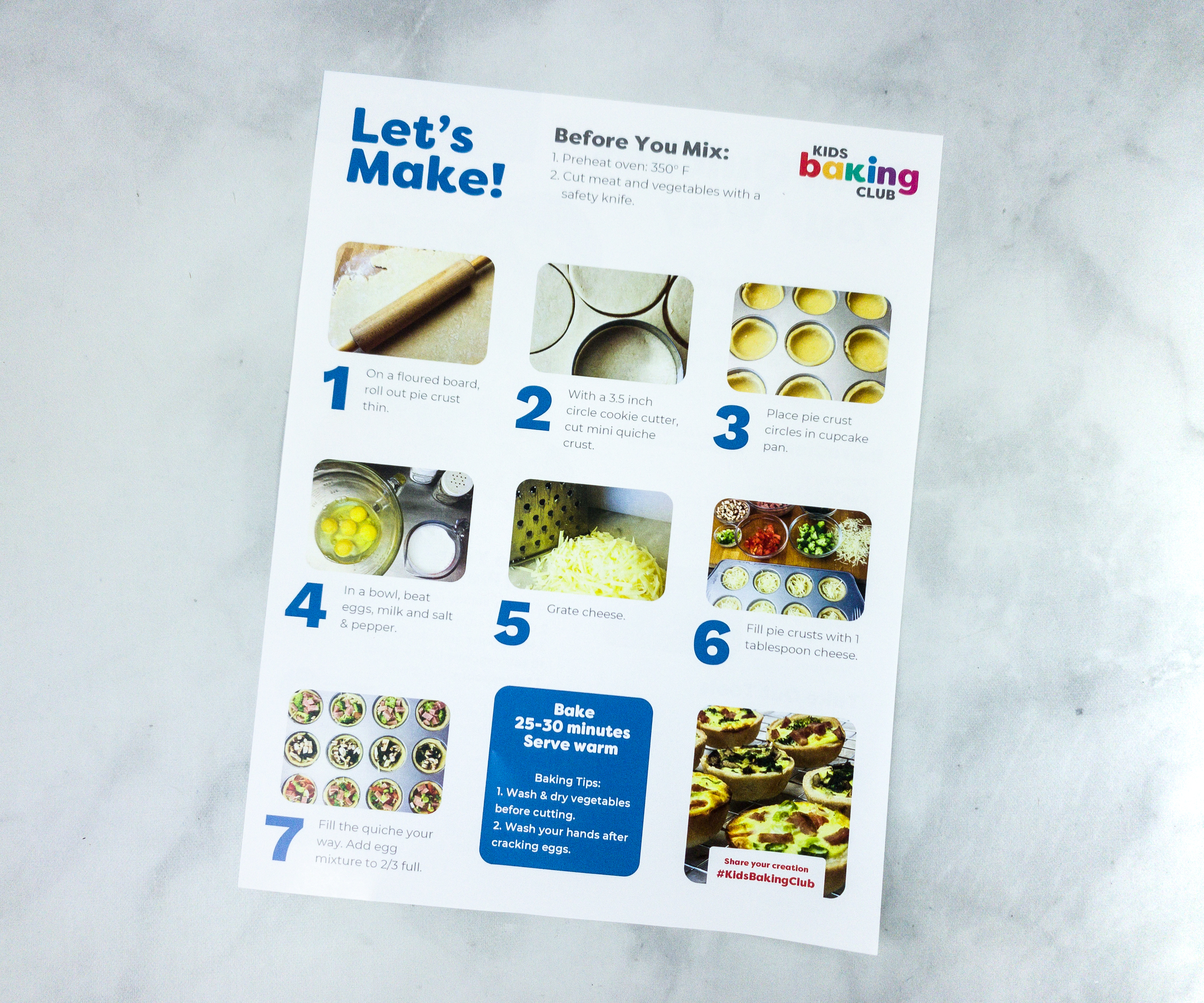 The circle cookie cutter is needed to make the mini quiches. Use it to form the pie crust, then place them one by one in a cupcake pan. In a bowl, beat eggs, milk, and salt and pepper. For the next step, grate cheese and add on the cupcake pan. Lastly, add the meat and vegetables and pour the egg mixture afterward. You need 25-30 minutes to bake the mini quiches. It's best served warm!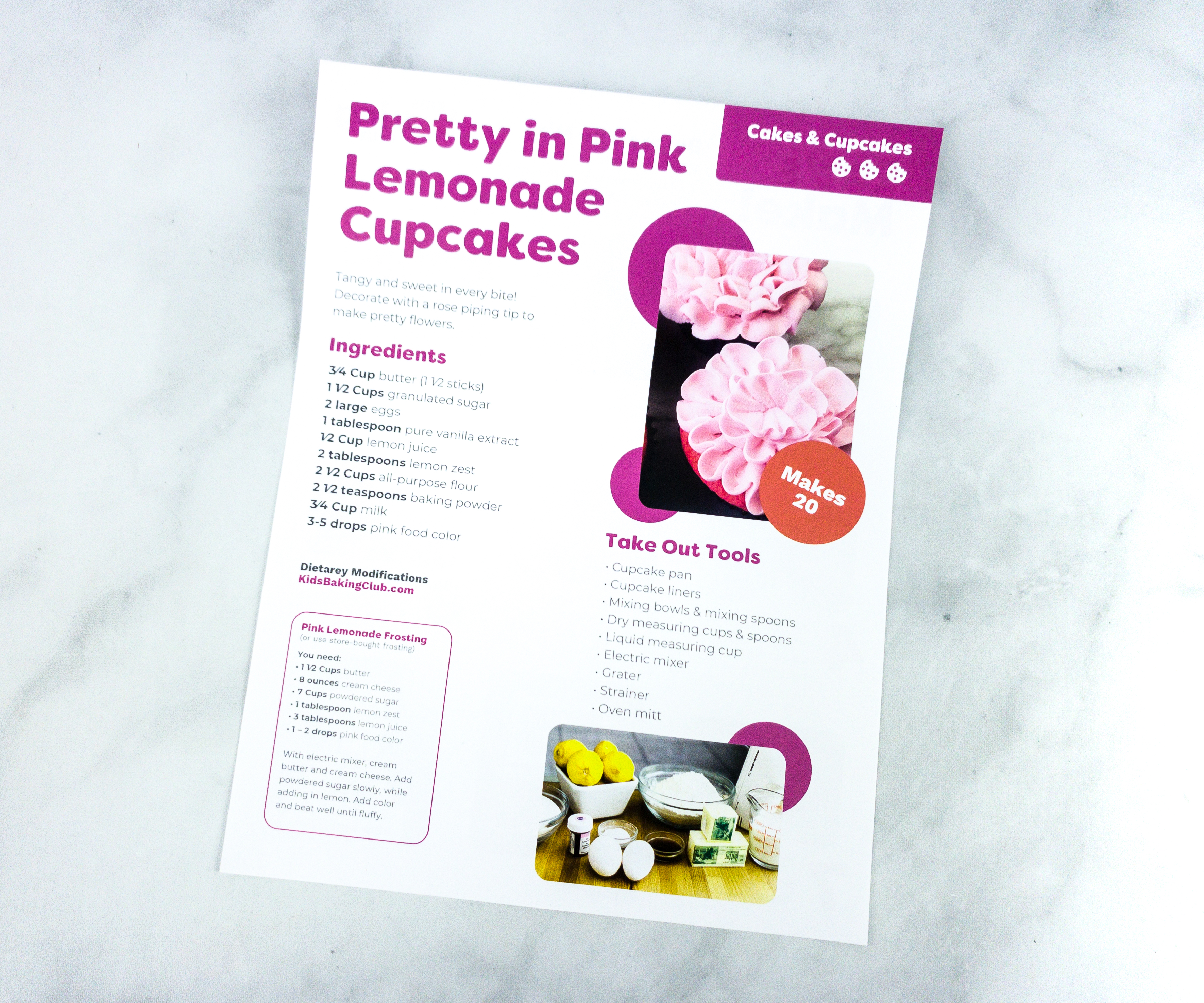 Recipe #3 – Pretty in Pink Lemonade Cupcakes. Here's the recipe that we were all excited about, cupcake with pink lemonade frosting! For this, we used the piping bags and the food color they provided in the box.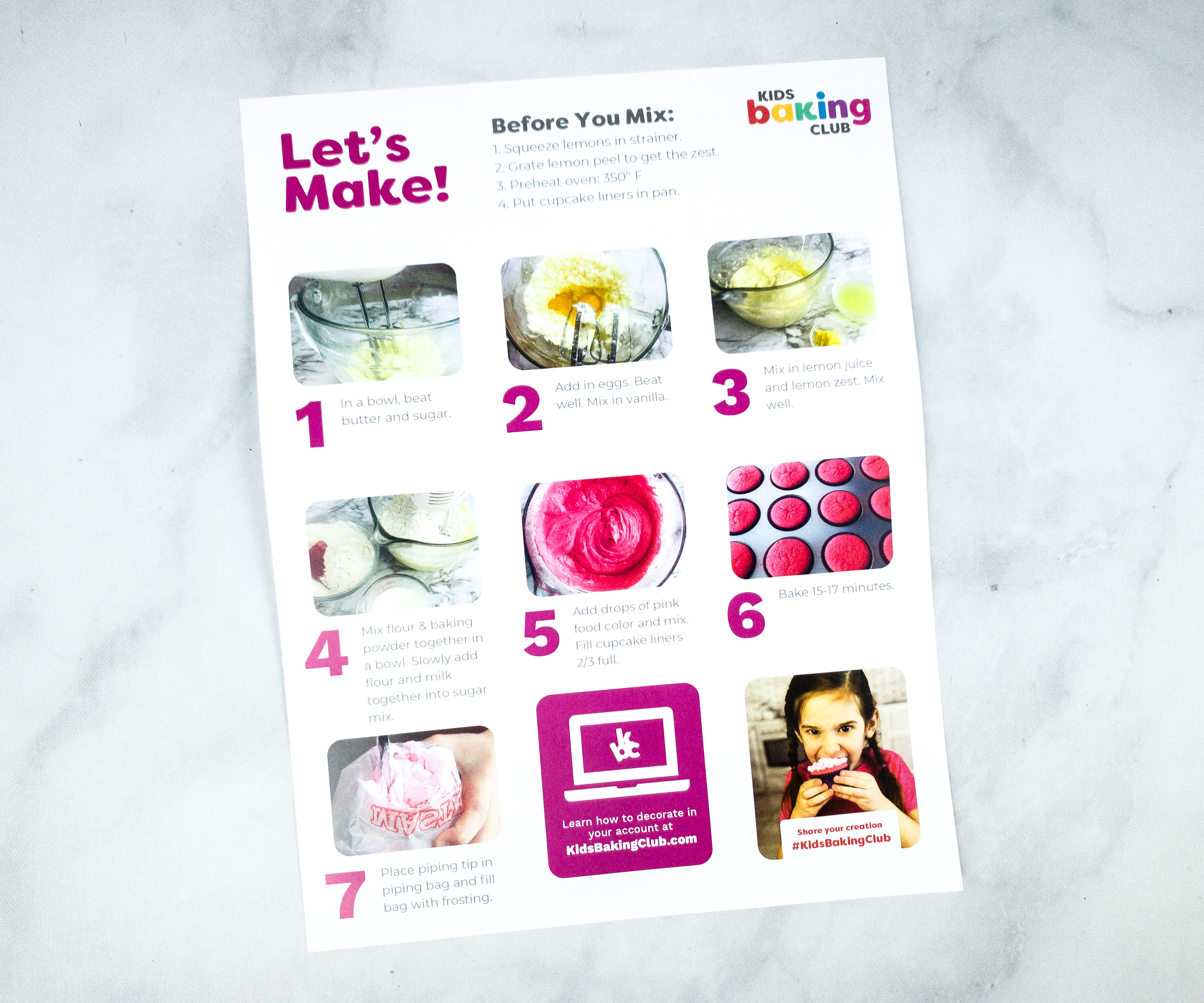 Aside from the step-by-step instructions on the card, they provided an instructional video for decorating the cupcakes and it can be accessed in your account on the Kids Baking Club's website.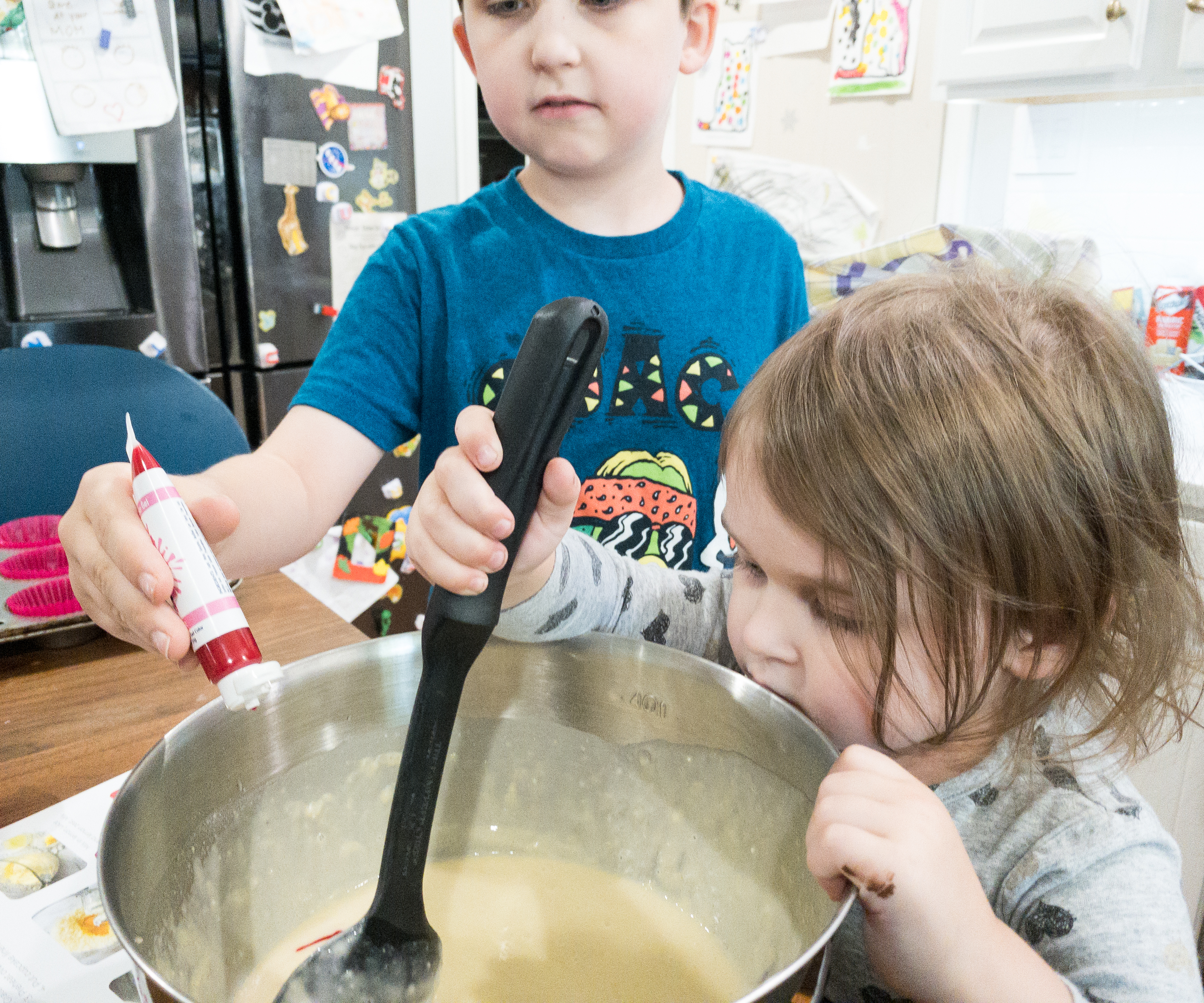 My kids started by putting the butter, sugar, eggs, vanilla, lemon juice, and lemon zest in a large bowl. Then, they mixed everything thoroughly.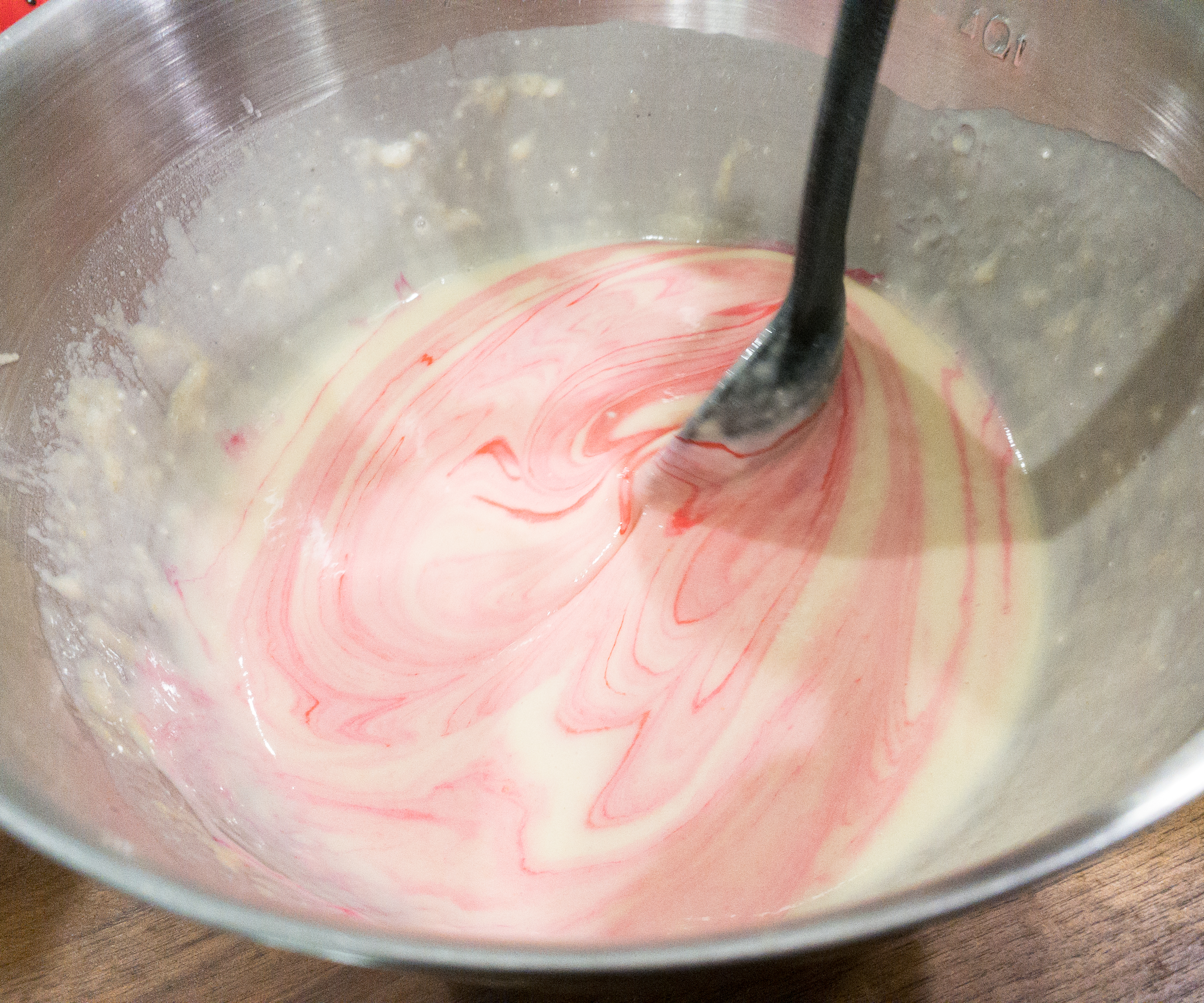 They also added two droplets of food color on the mixture and mixed it again for few more minutes.
In another bowl, they mixed the flour, baking powder, and milk. Once done, they also added it to the colored sugar mix.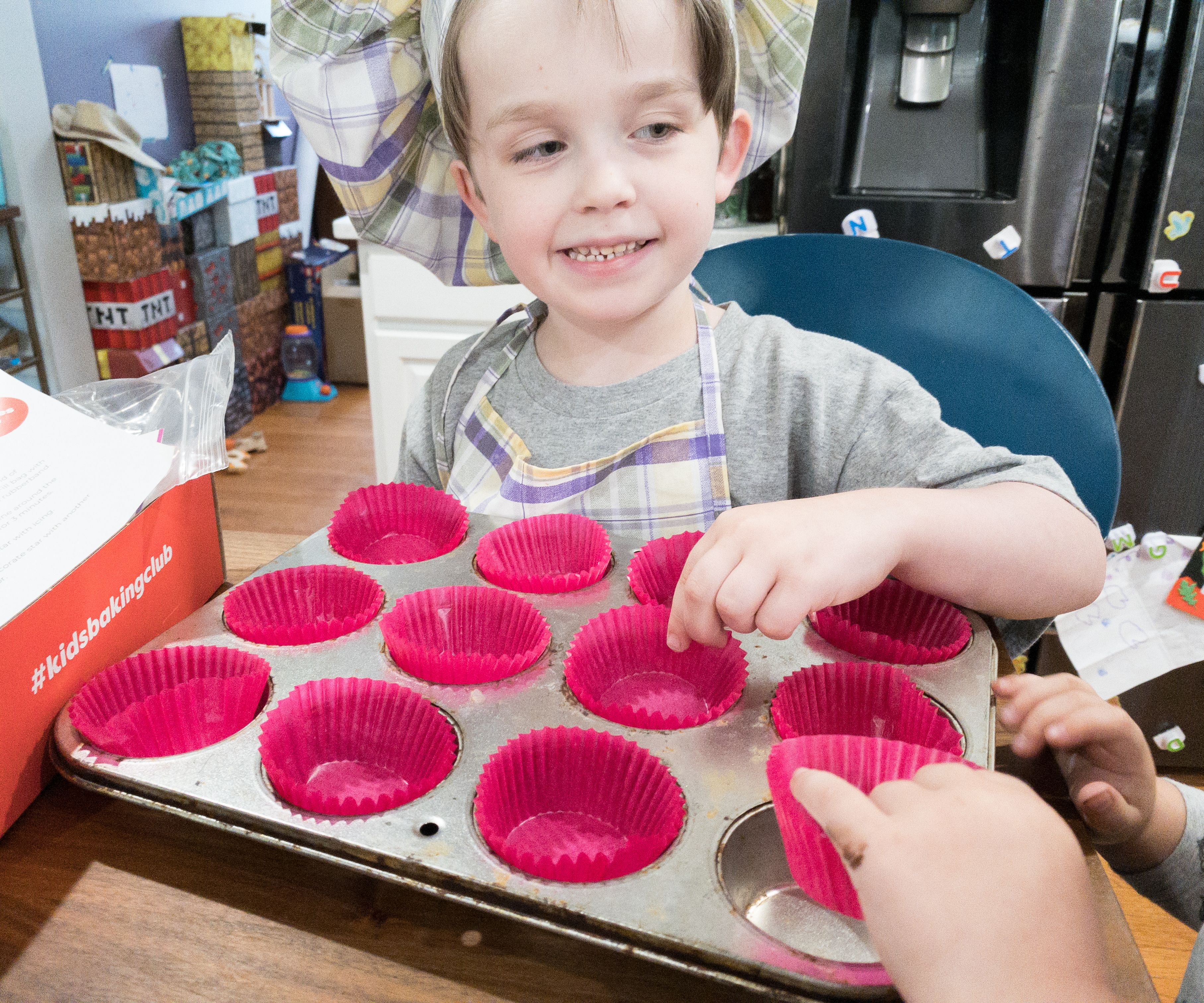 Now, it's time to fill 2/3 of the cupcake liners with the cupcake mixture and bake it for 15-17 minutes.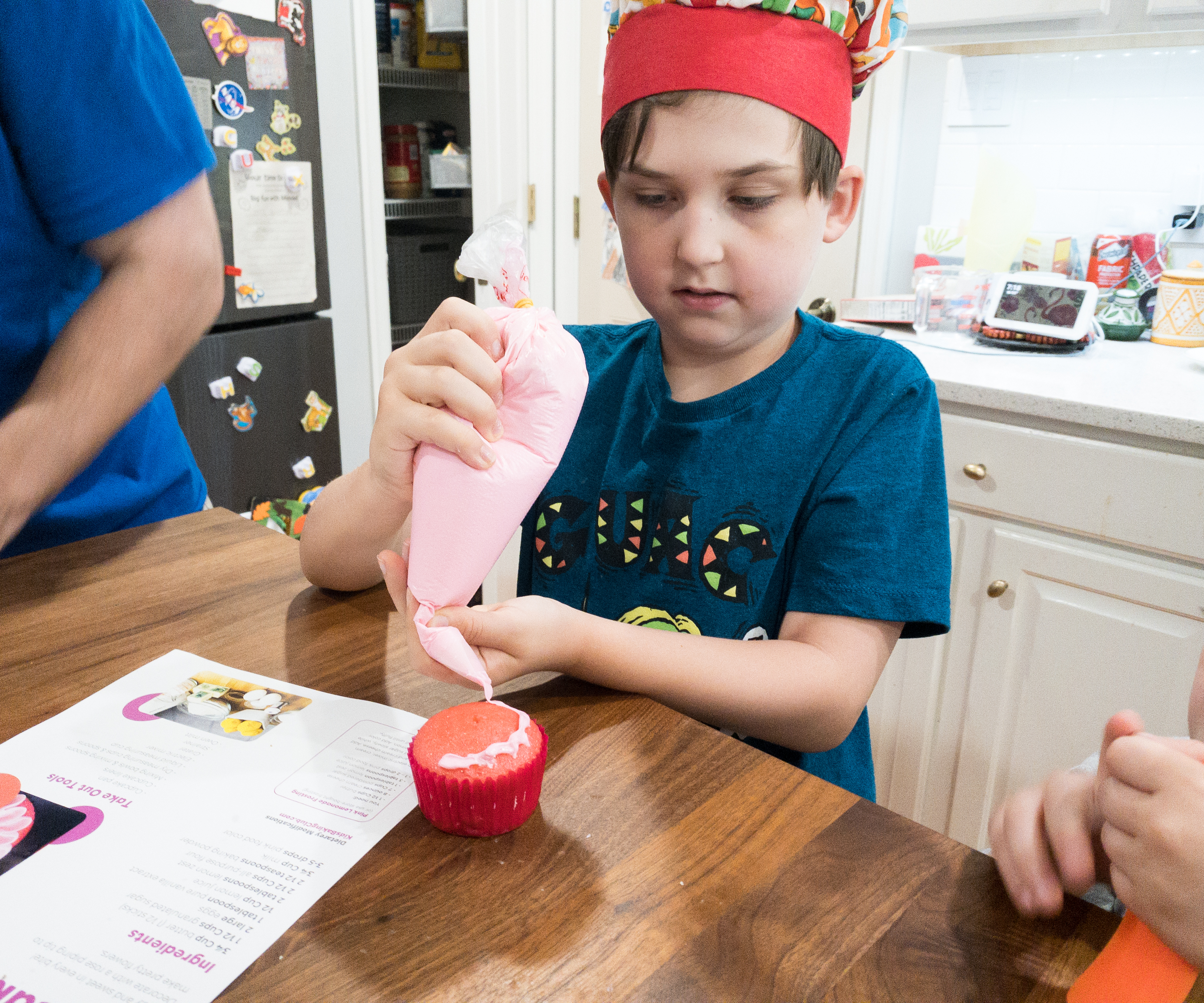 After taking the cupcakes off the tray, my kids started designing it using the frosting that we put in the piping bag!
My kids enjoyed decorating the cupcakes!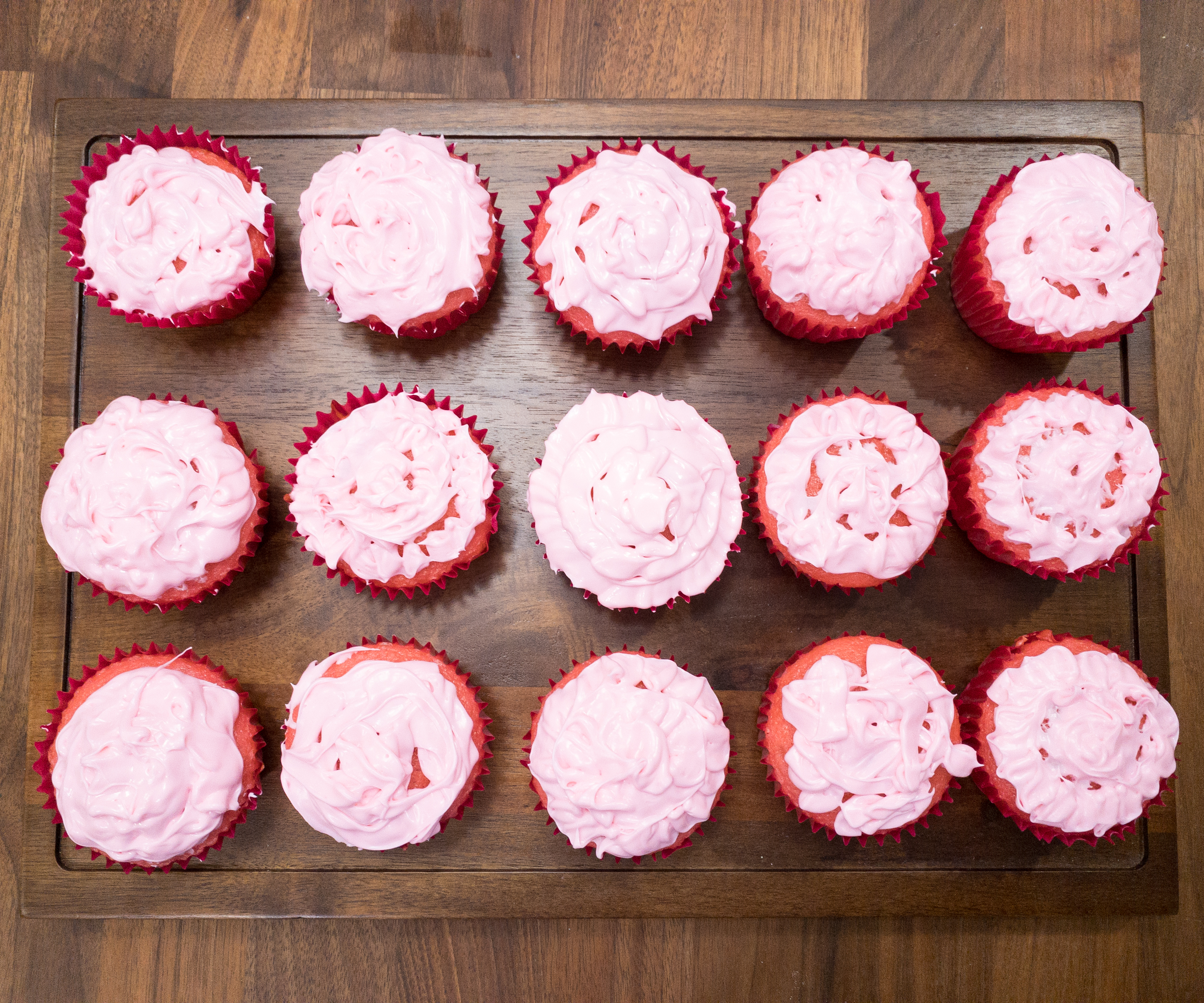 Learning how to decorate cupcakes is a good skill that they might be able to use in the future!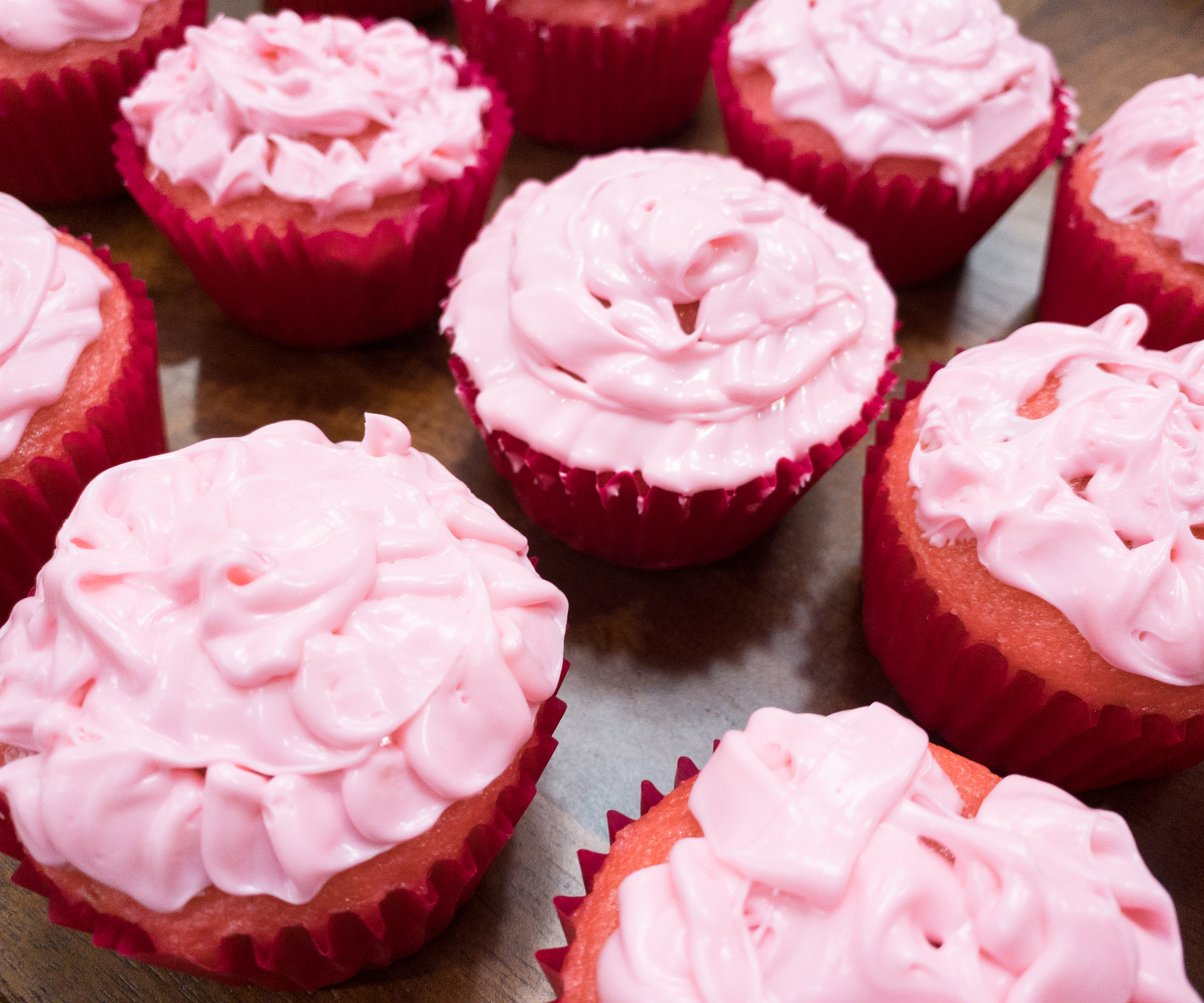 Look at all those yummy cupcakes! The cupcakes turned out moist and fluffy!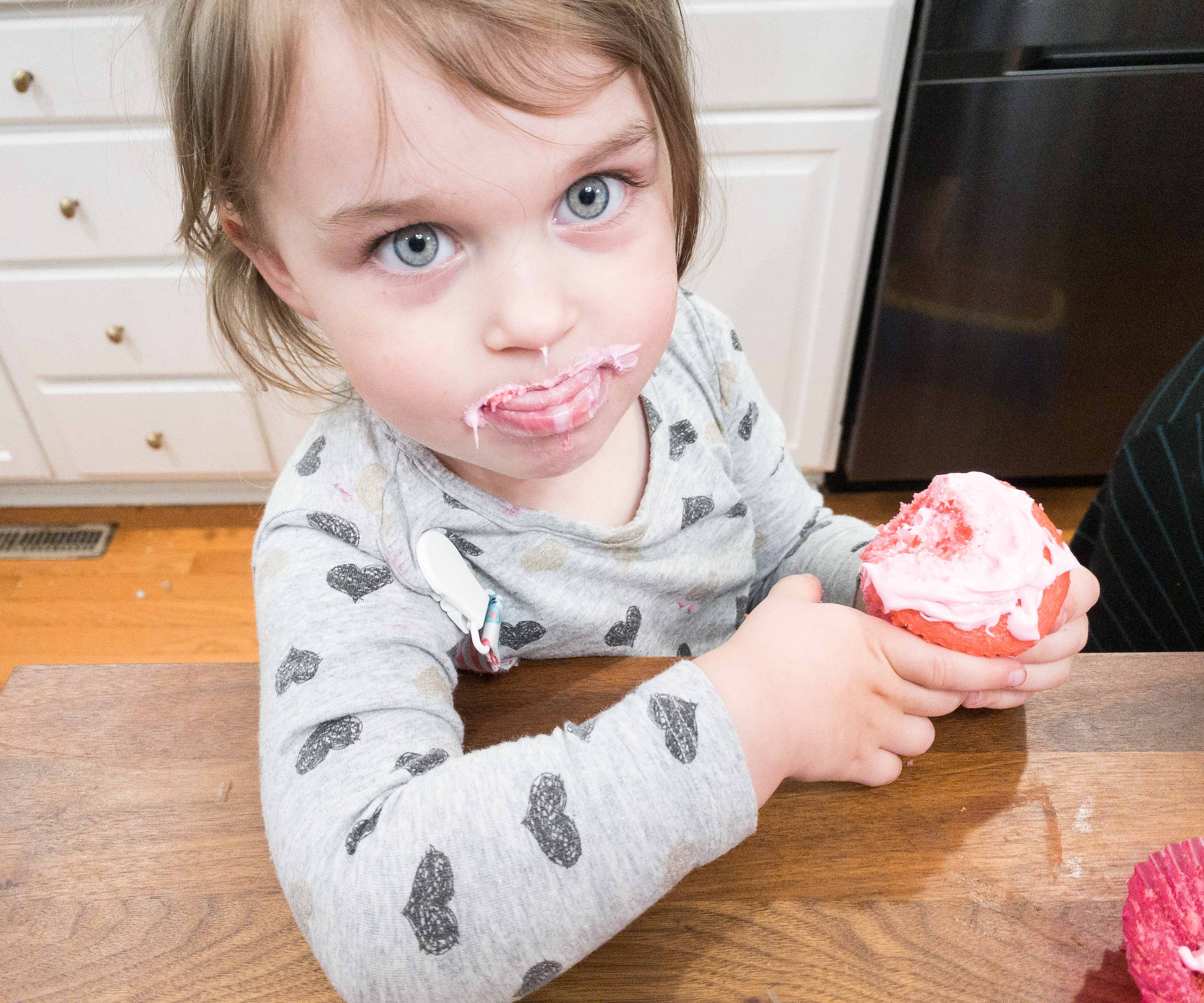 My daughter was the first to take a bite and she likes the sweet and tangy flavor of the cupcakes we made!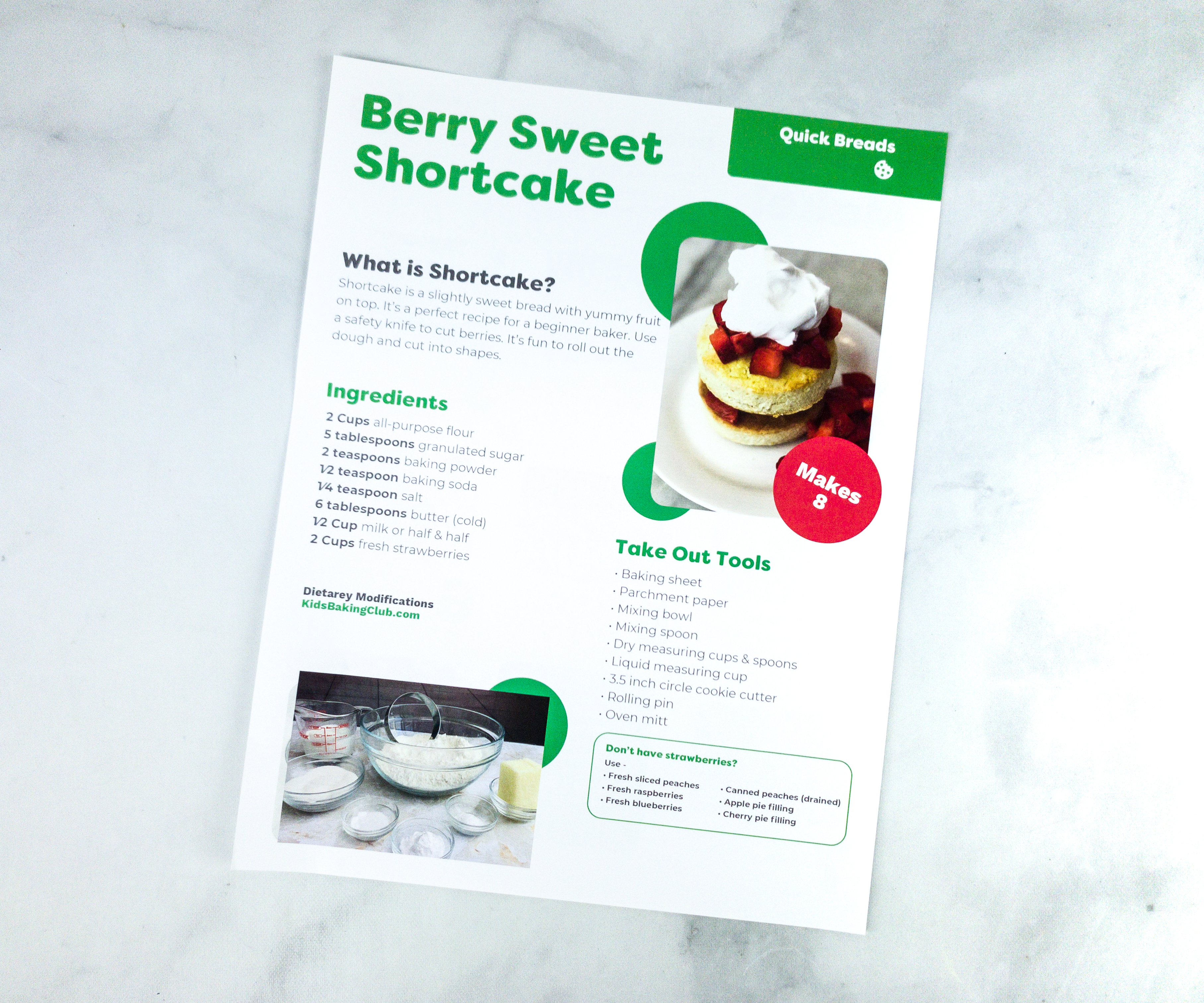 Recipe #4 – Berry Sweet Shortcake. Shortcake is a lightly sweet bread with delicious fruit toppings. This is quick and easy to make, ideal for beginner bakers!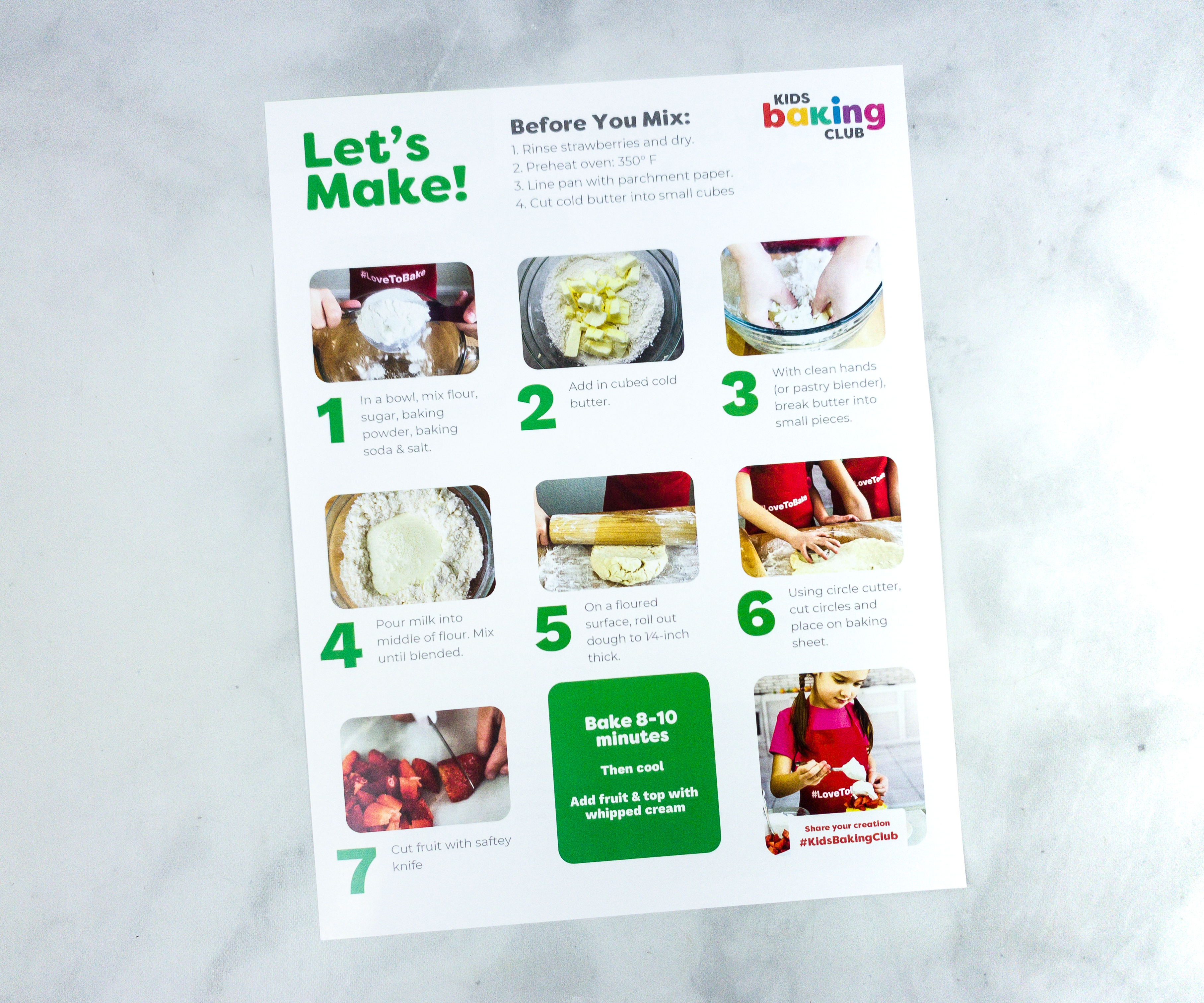 Again, we found their instructions really helpful. They even include a list of things to prepare before mixing!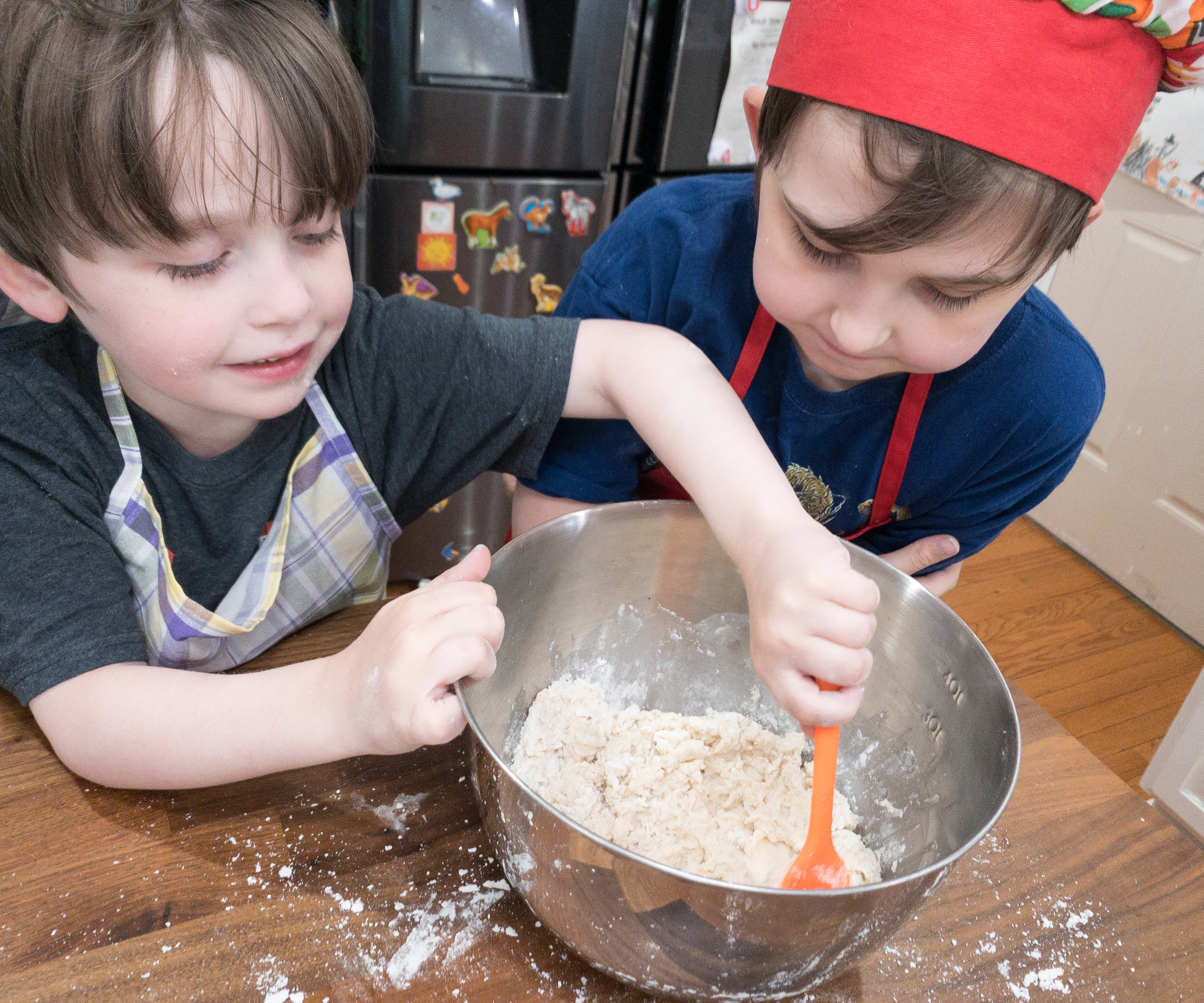 For the shortcake, my kids mixed the flour, sugar, baking powder, baking soda, and salt in a bowl. Then, they added the cubed cold butter and milk to the mixture and blended it thoroughly.
The next step is to place the dough on a floured flat surface and roll it out until the dough is flattened to 1/4 inch thick.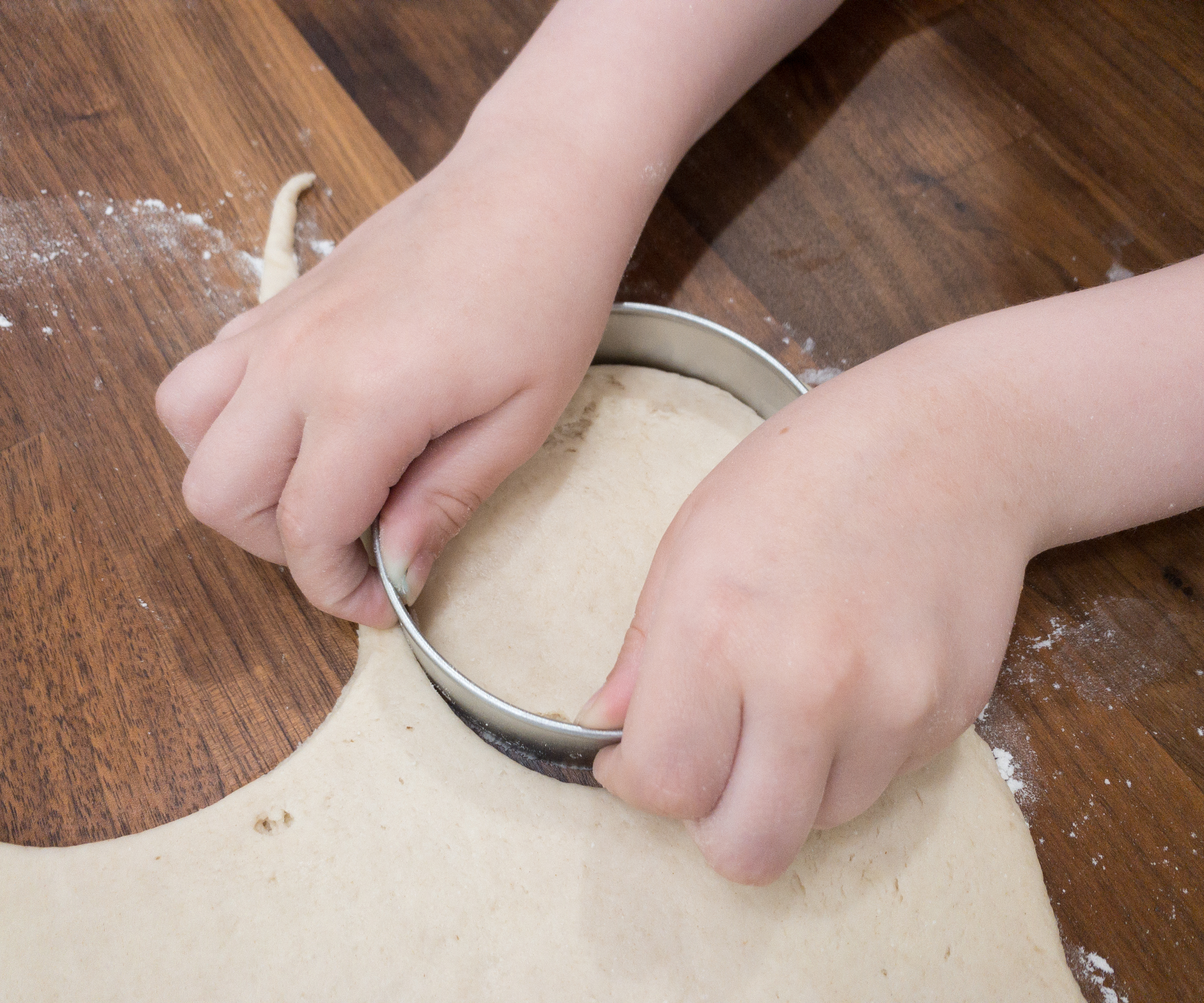 Using the circle cutter, my son cut circles and placed them on the baking sheets. We baked them for 8-10 minutes.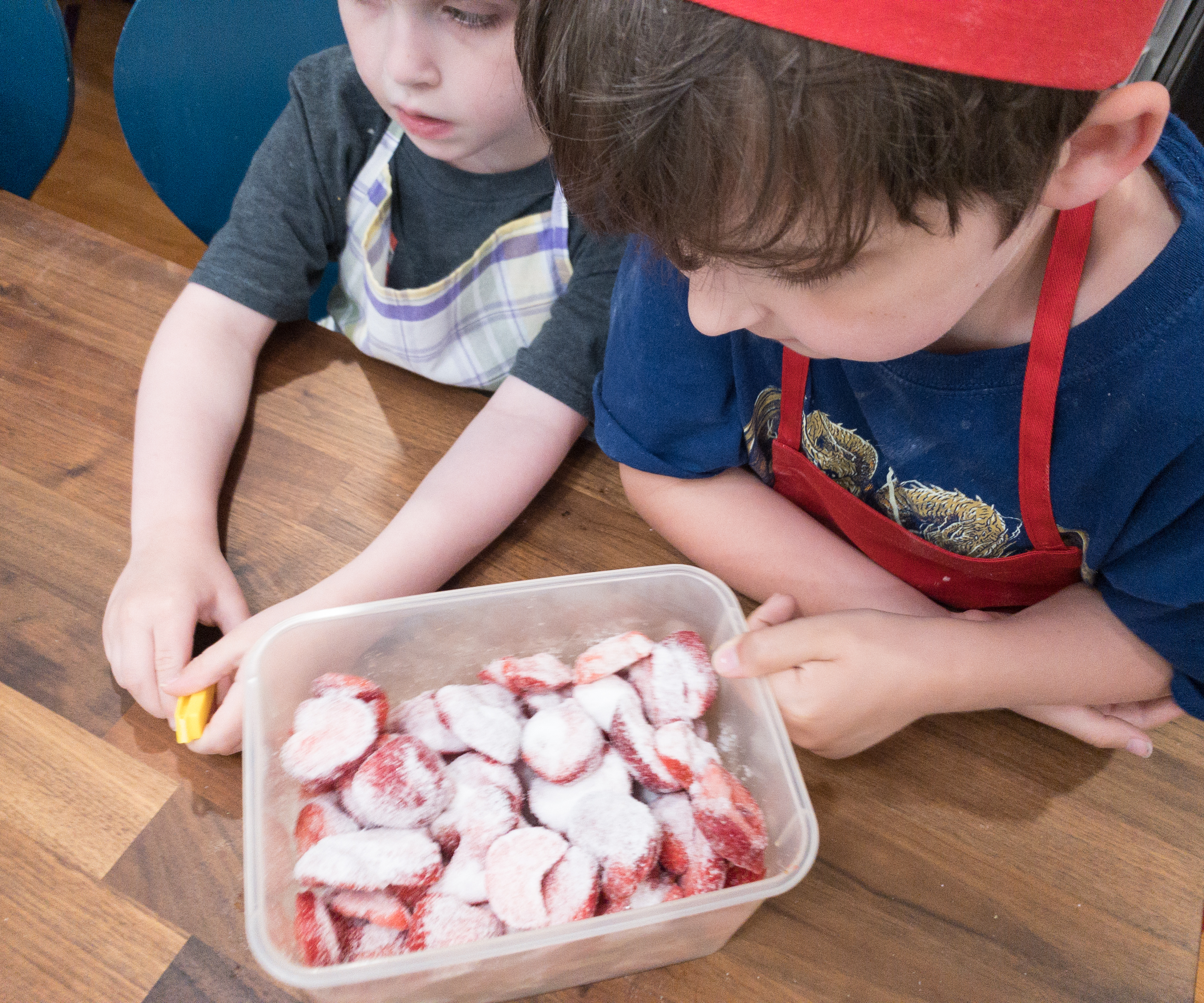 While waiting for the cookies to be baked, we sliced the strawberries into halves.
These shortcakes turned out great. They smell so good, plus they are light and fluffy!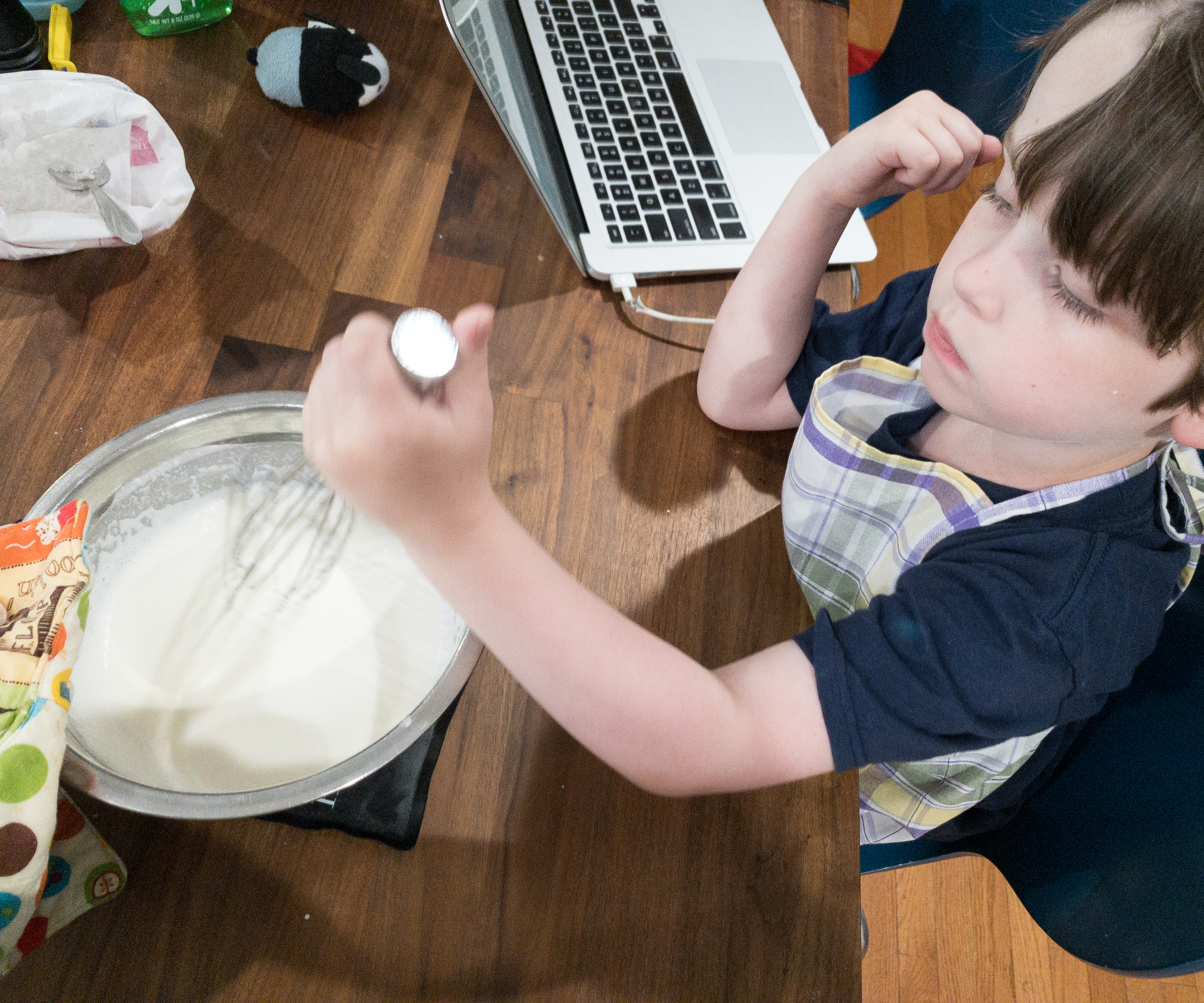 Now, it's time to make the whipped cream!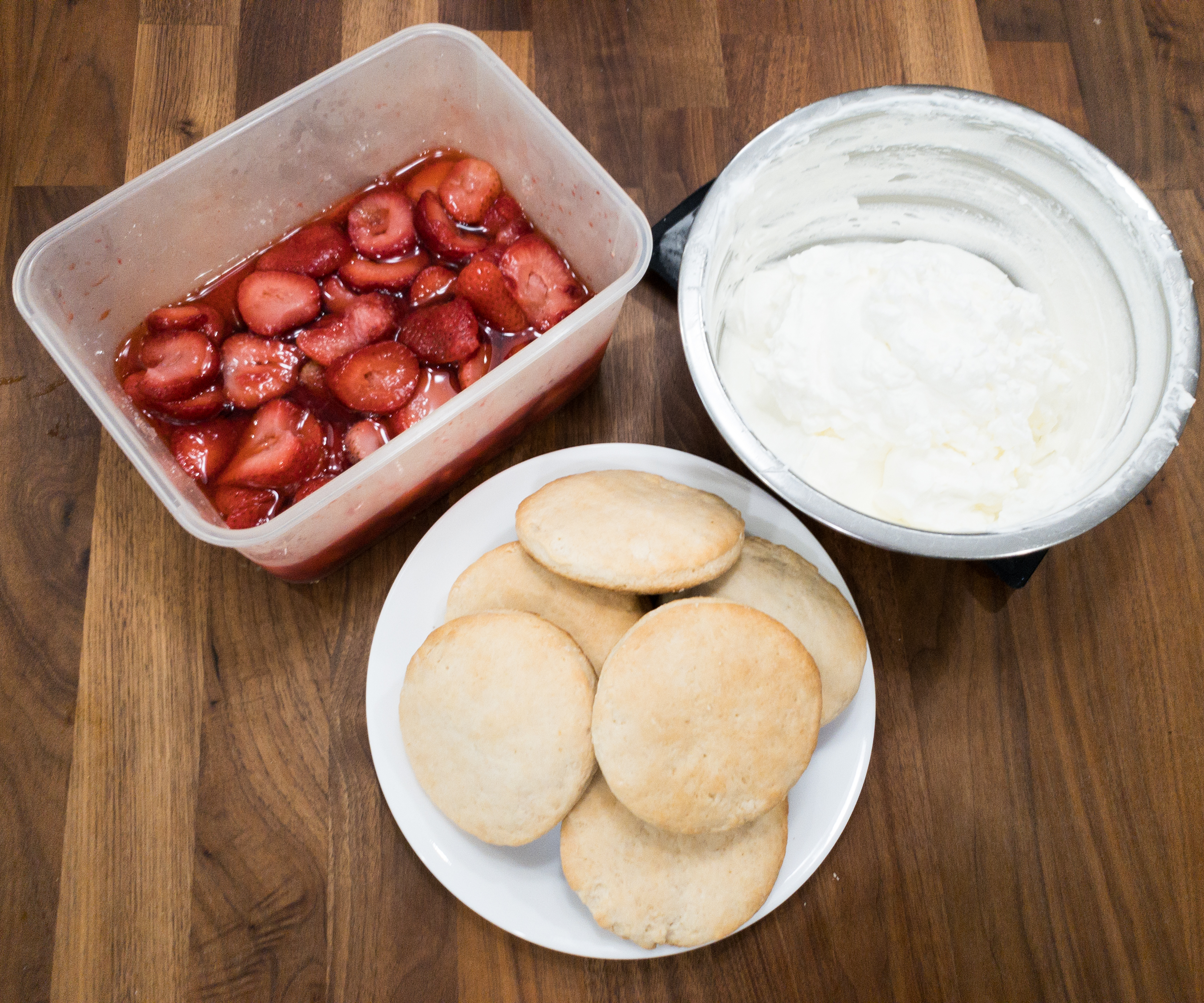 The three main components are done and all that's left to do is to assemble them.
Place a pair of cookie on a plate, put the sliced strawberries in between, and top it with whipped cream! Yum!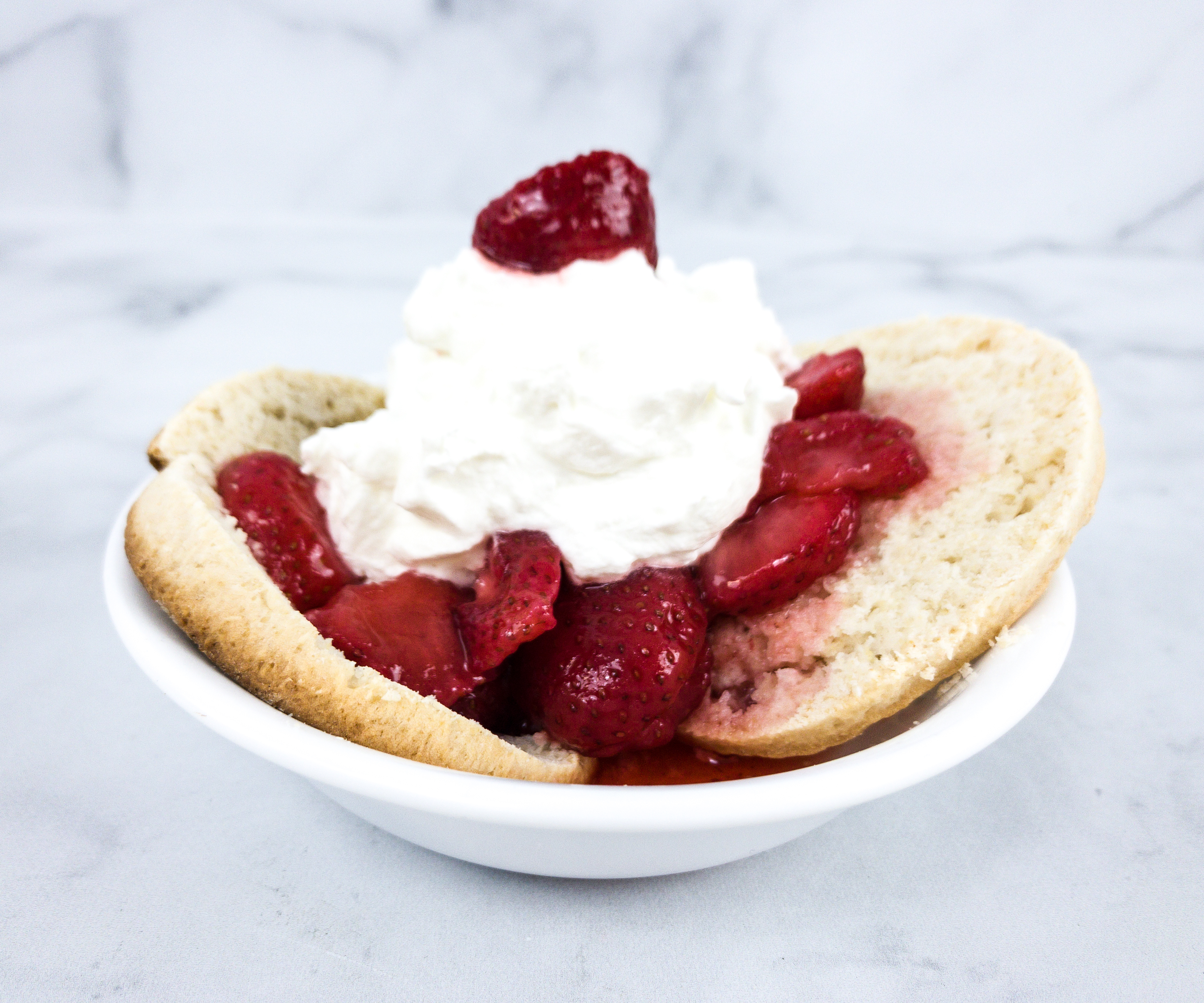 This treat makes an awesome dessert!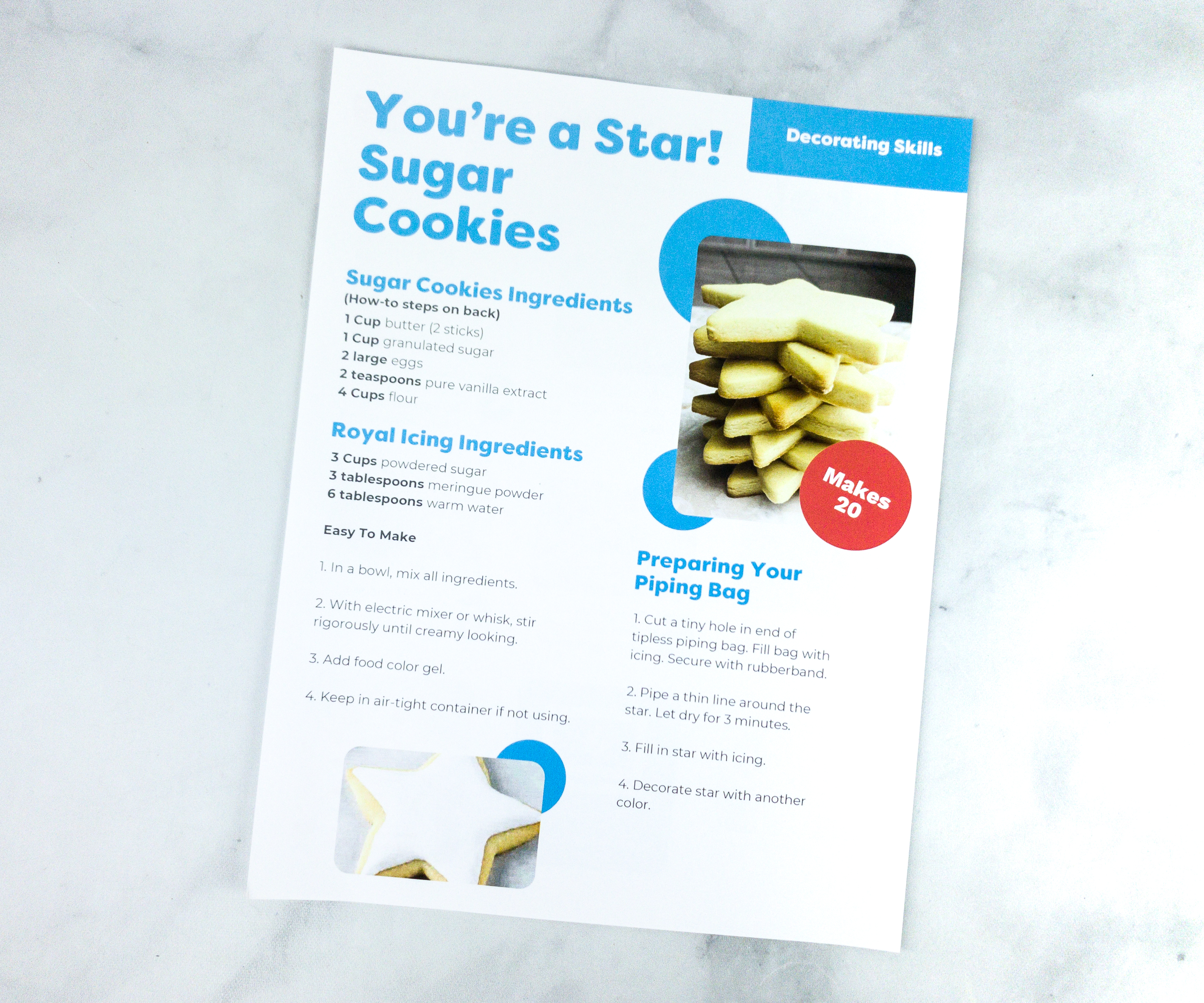 Recipe #5 – You're a Star! Sugar Cookies. For the final recipe, we made our own star-shaped cookies and then decorated them after! We used the star cookie cutter and the piping bag that they provided in the box.
They gave us more cookie decorating ideas on their website!
The next card includes instructions on how to properly roll-out the dough!
My daughter joined in on the fun and helped roll out the dough! We put the dough on the floured surface and she flattened it using the rolling pin.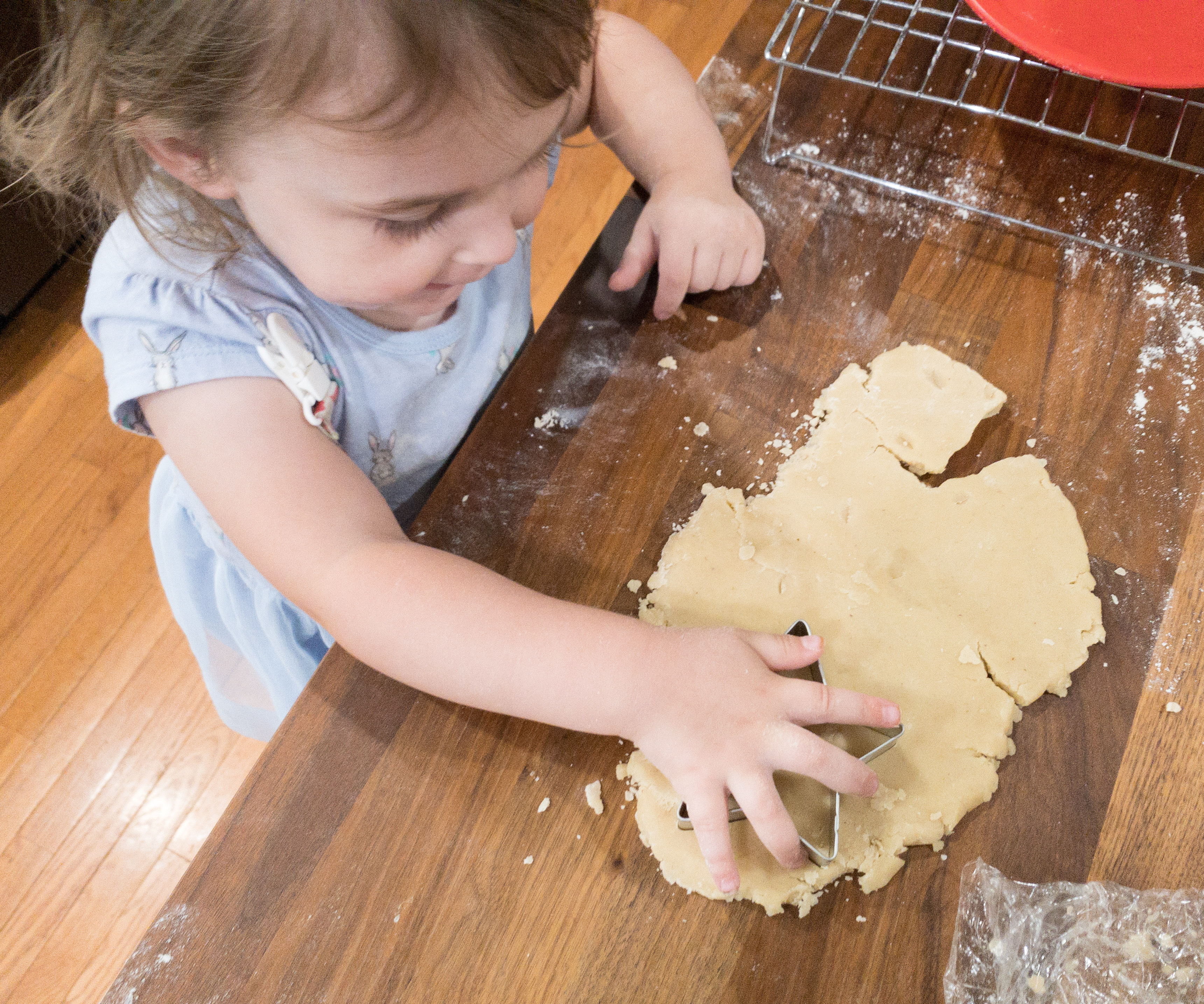 Then, she cut the dough using the star-shaped cookie cutter!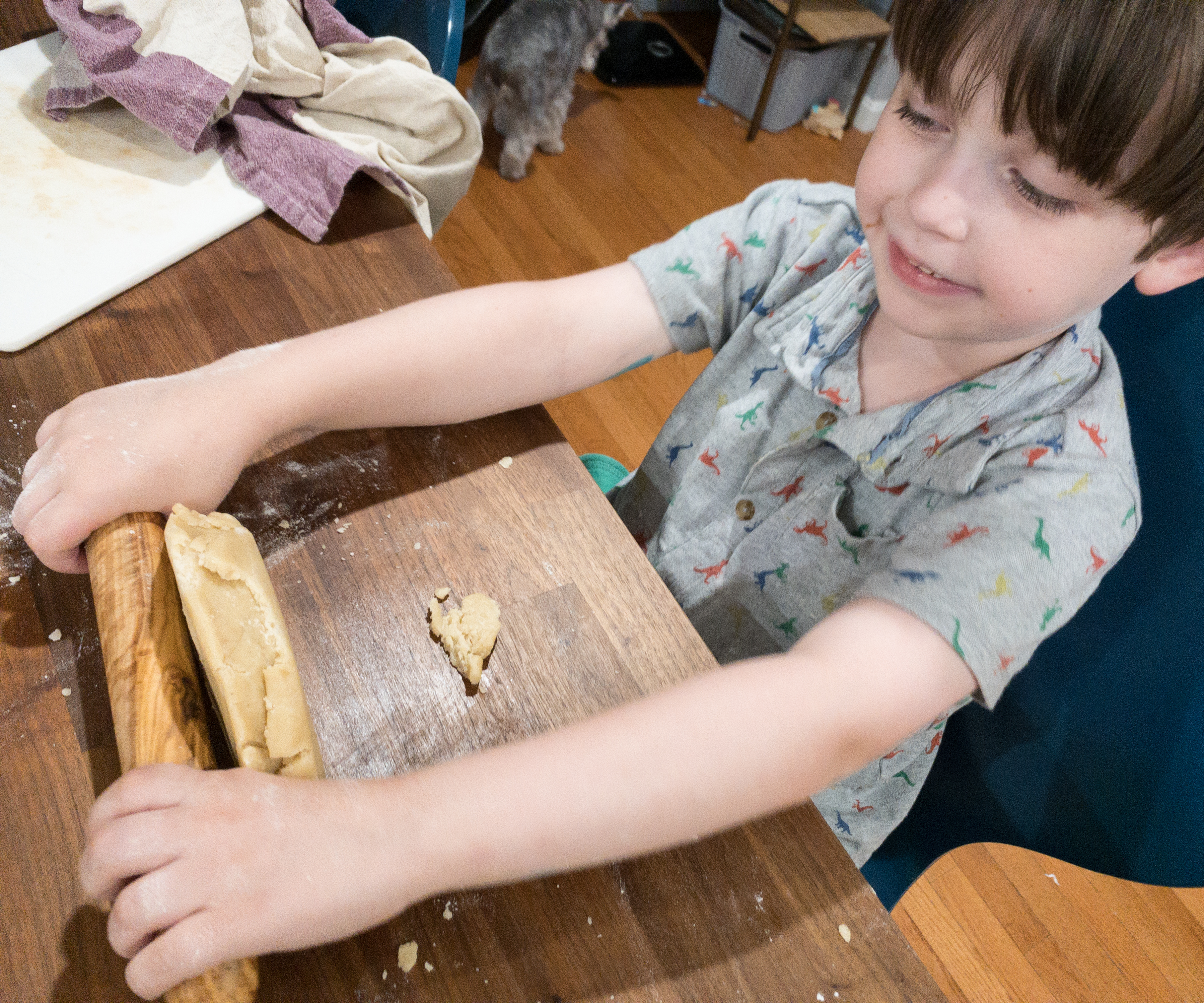 This time, my son gave it a try! He gathered the dough and repeated the procedure of rolling and flattening it.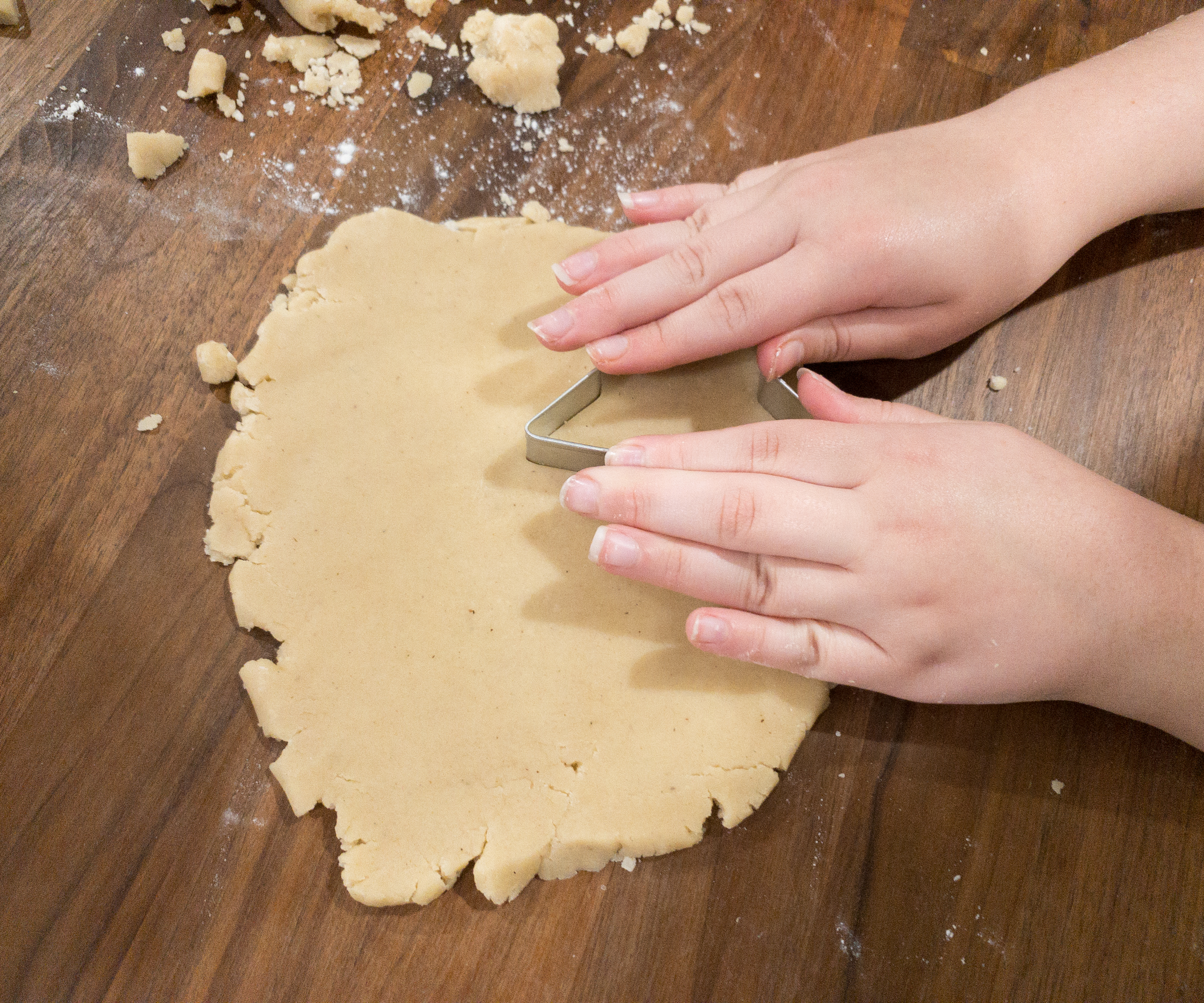 He formed more star-shaped cookies using the cutter!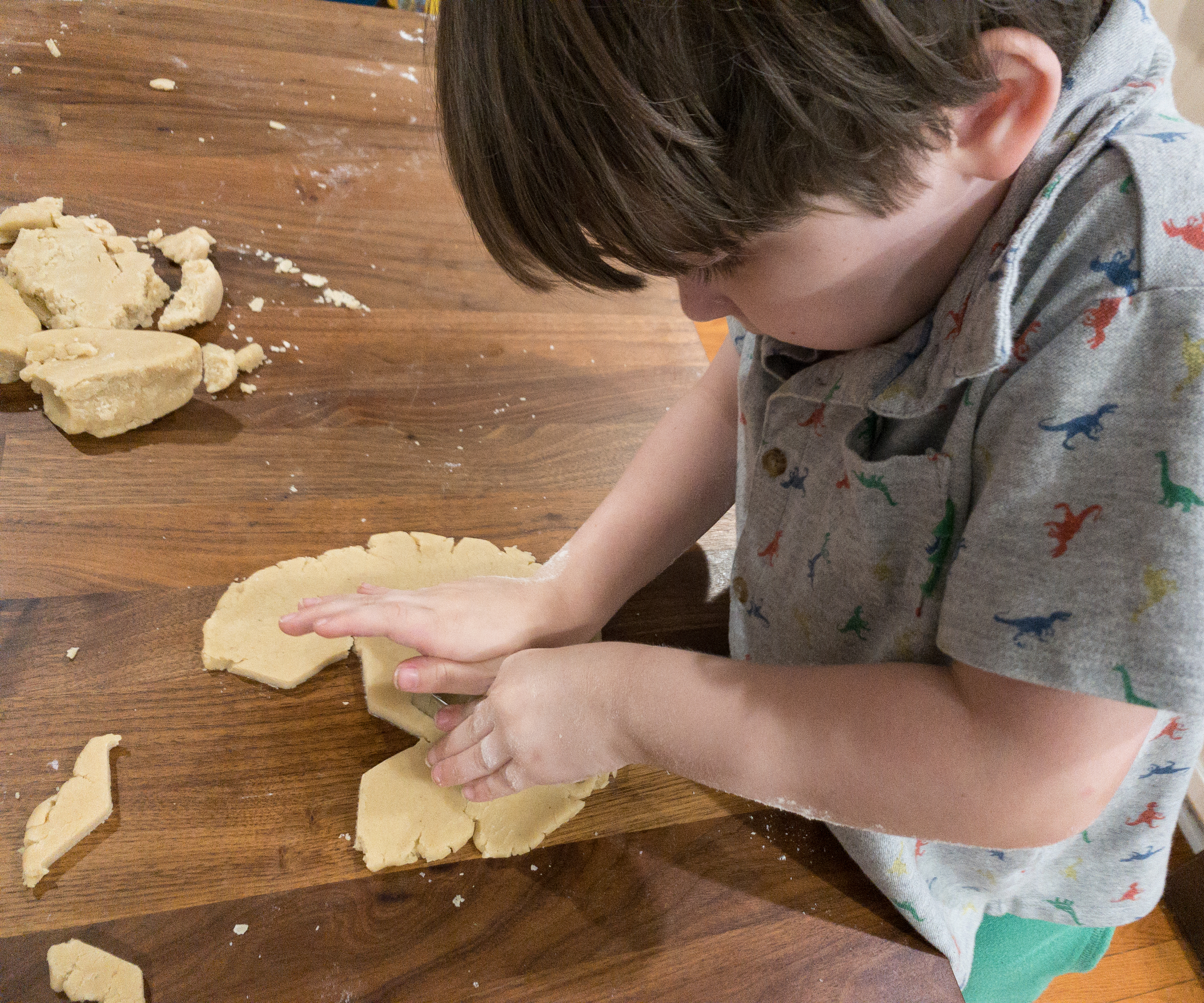 He repeated the same procedure until there's no more dough!
We placed the finished cookies on a parchment sheet and baked them for 12 minutes on 350 F.
After baking, we let them cool down for a few more minutes before adding frosting.
The royal frosting is also pretty easy to make. We just added sugar, meringue powder, and warm water in a bowl, and then stirred them until they turned creamy. It's up to you if you want to add food coloring or not!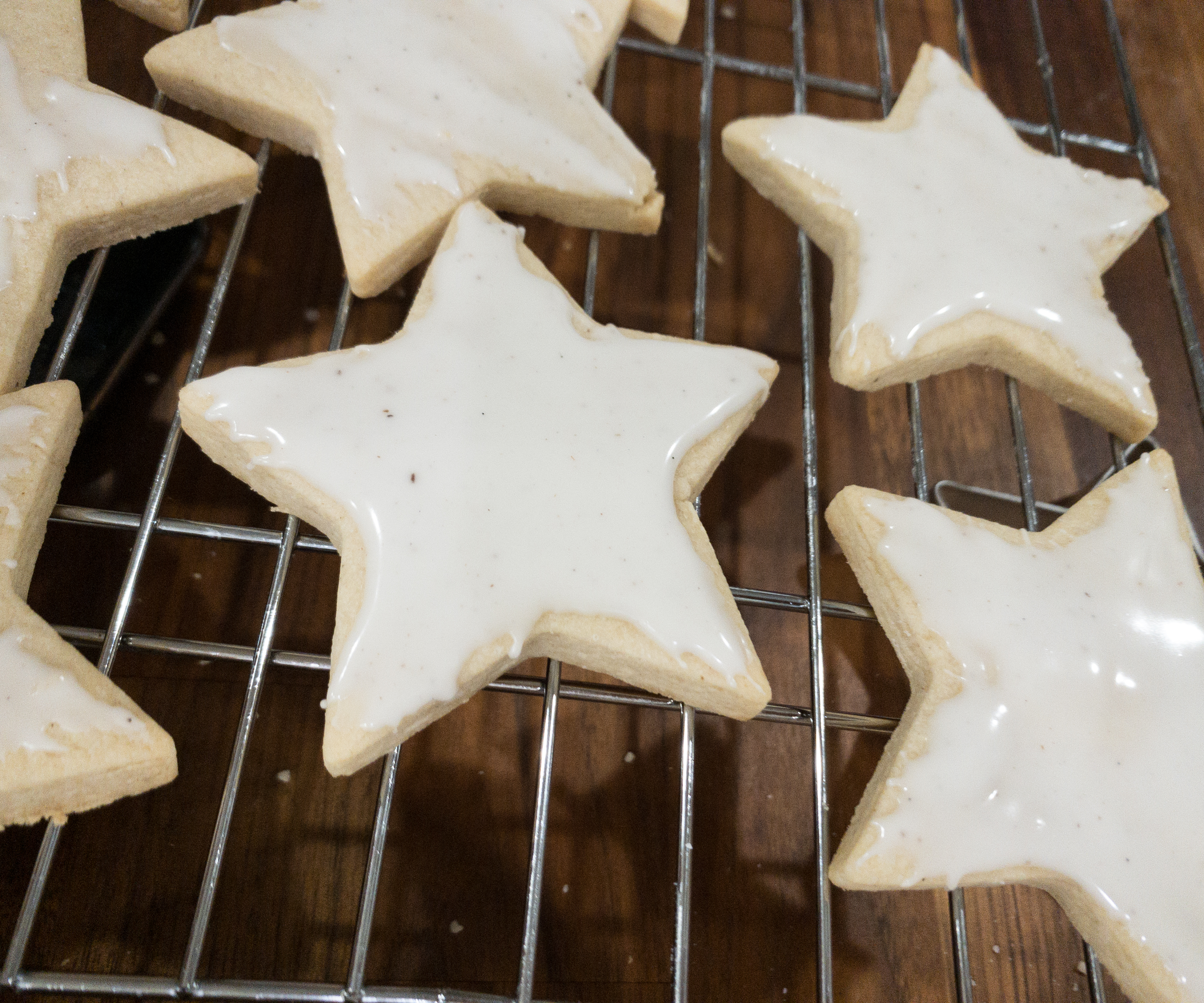 We decided to keep it plain and simple with the white frosting.
We let the frosting cool down for another minute!
They look so good and they are delicious as well!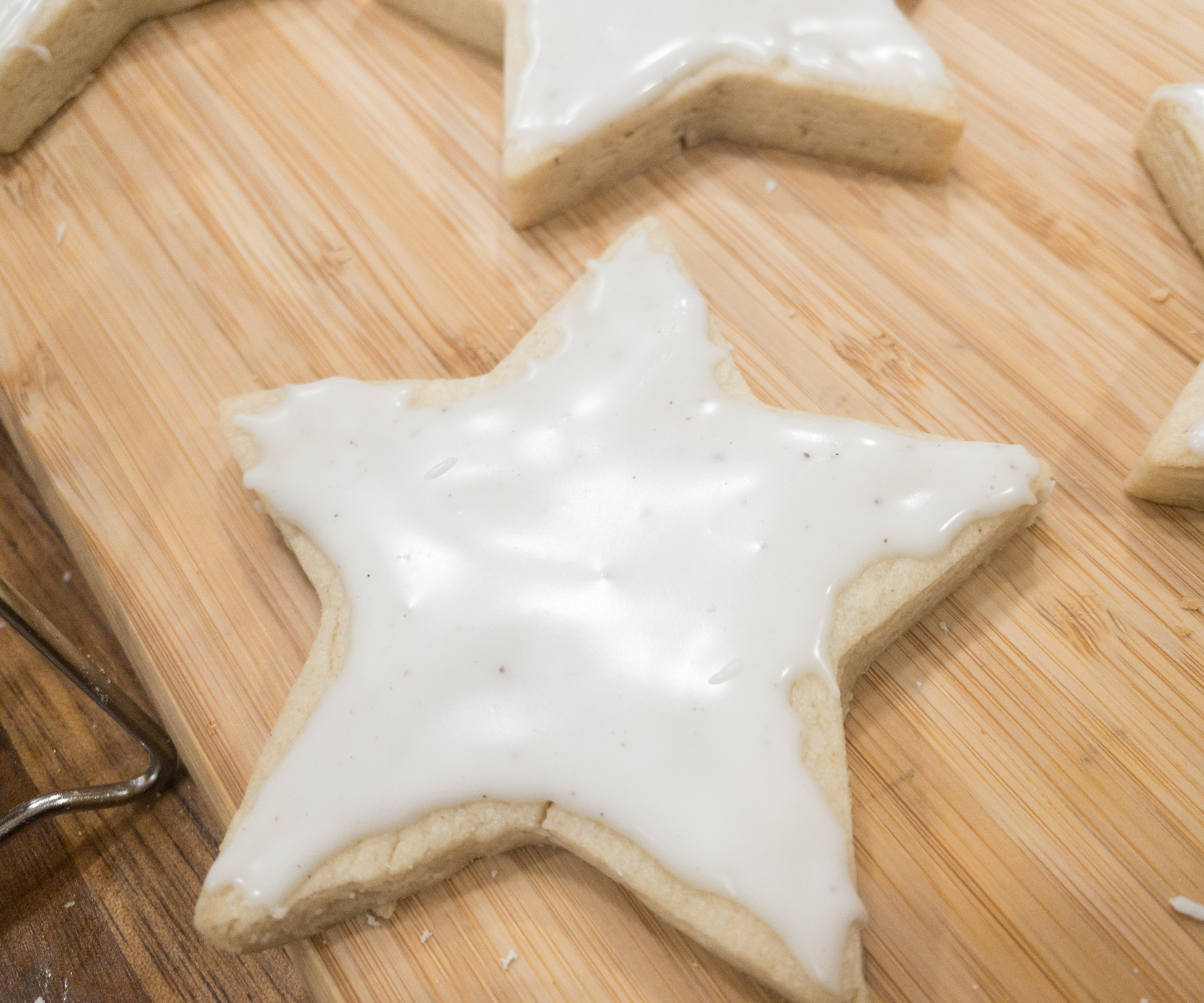 These cookies are thick! Paired with a cup of milk or hot chocolate, this makes a filling snack for the kids.
This is our first Kids Baking Club Box, and we're truly fascinated! The baking activities are kid-friendly and they only need minimal help from adults. Although the ingredients are not provided, it's easy to shop for them using the included shopping lists. Meanwhile, some key tools are included in the box, like this month's cookie cutters and piping bags. We also appreciate the inclusion of instruction cards with photos that served as our visual guide. My kids learned new baking skills like flattening the dough using a rolling pin and decorating cupcakes using the piping bag, and afterward, they had yummy snacks to munch on! We loved how everything turned out especially the cupcakes and the star-shaped cookies. Another thing we love about this subscription is that they share a part of their profit to kids in need. If you are looking for a fun activity box that involves a lot of baking, this is it! It also makes a great bonding opportunity for families!
What do you think of the Kids Baking Club box?