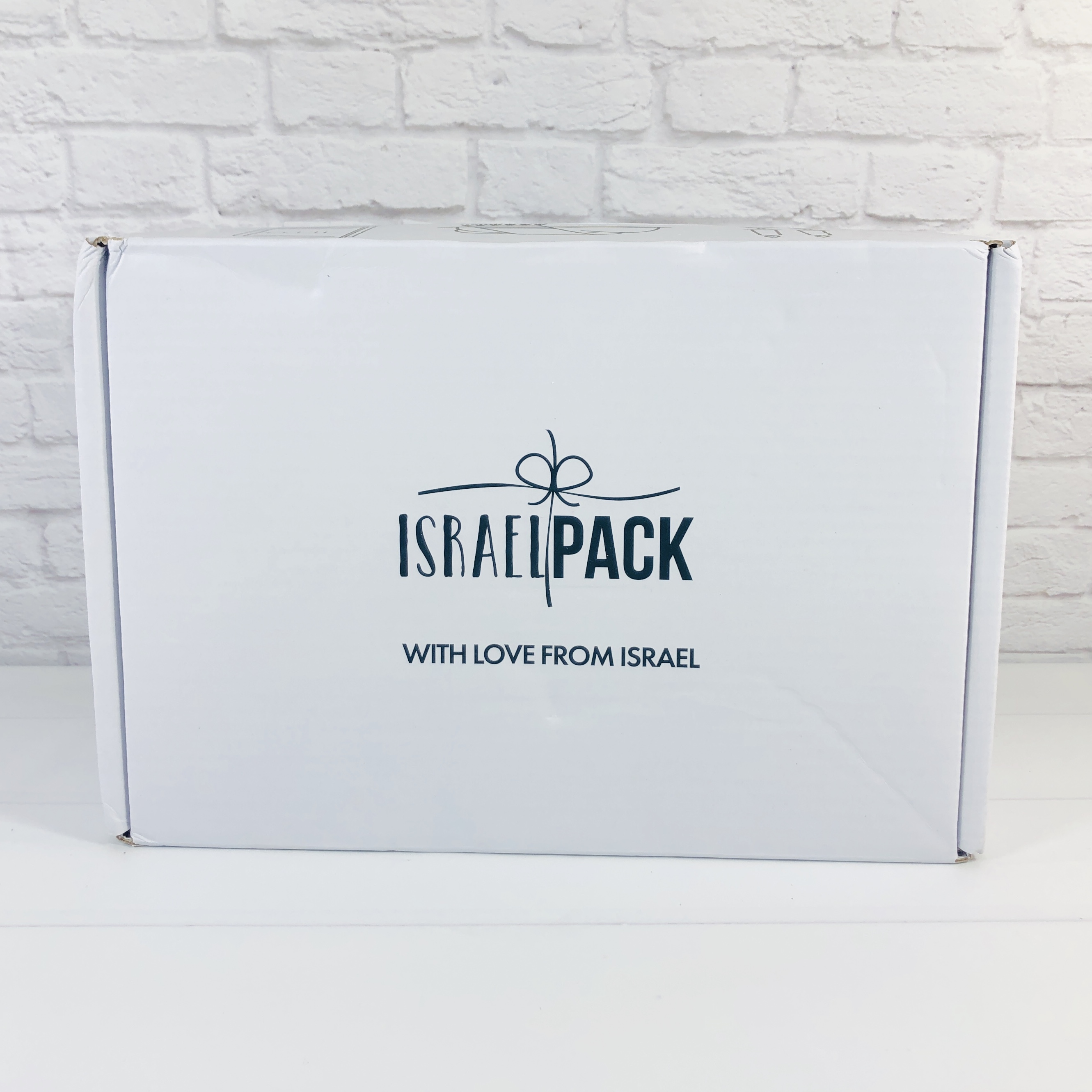 Israel Pack is a monthly subscription box with unique products from Israel handmade by local farmers and artisans. Each month you will receive 6-8 full-sized products such as tea, honey, olives, soap, home decor, or snacks. The subscription box is family-friendly and aims to promote a learning of the culture and history of Israel while giving back to the local farmers and artisans who make the products included in the box. Israel Box is $99 a month and includes free worldwide shipping!
Learn about Israel's history & culture and acquaint your children with the Holy Land
We believe that engaging with the world of Jewish arts, crafts and cuisine is the best way to learn about the Holy Land and to pass on the traditions to future generations.
DEAL: Get 35% off of your first box! Use coupon code GET35.
My box shipped direct from Tel Aviv!
My items were wrapped in tissue paper and sealed with a sticker.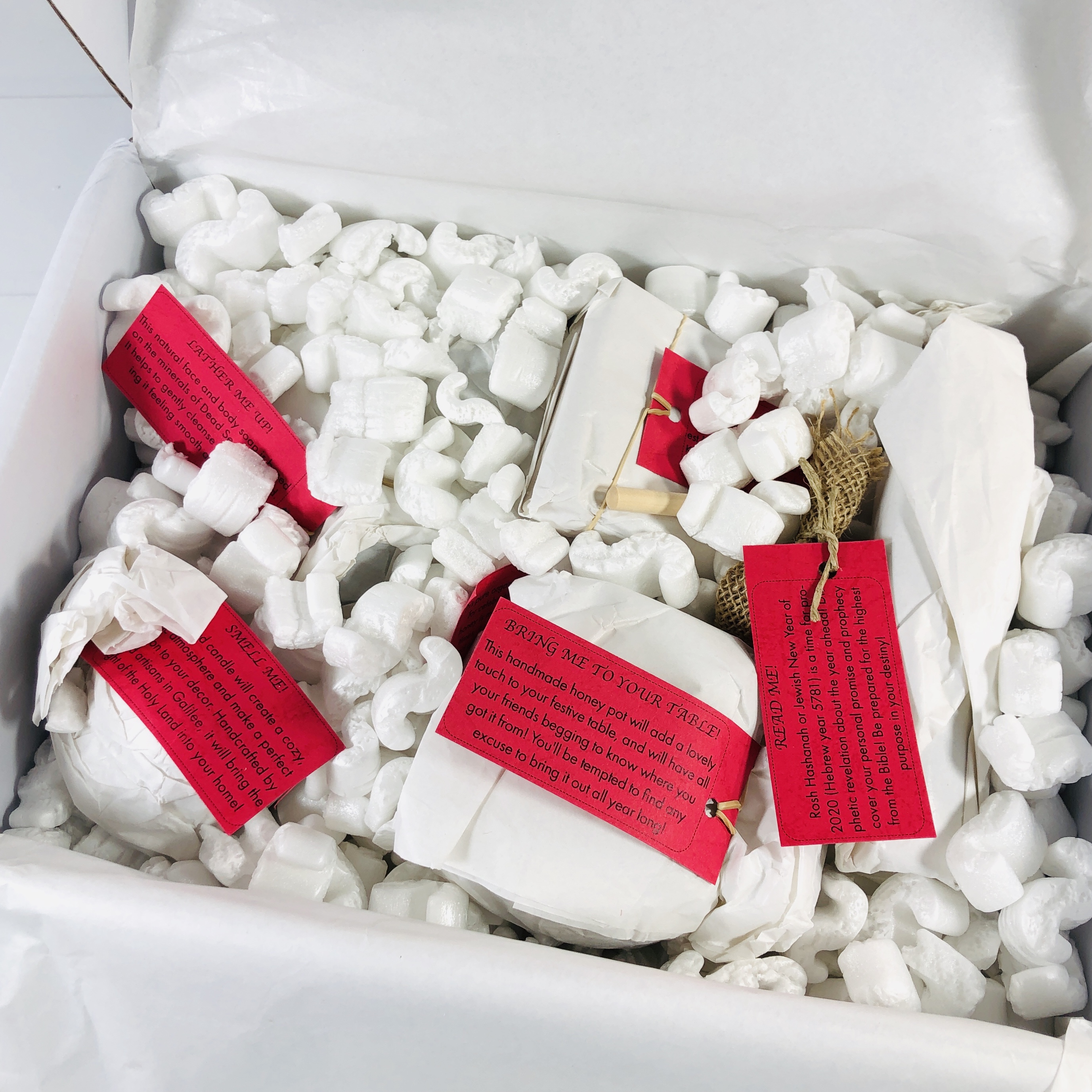 The items were cushioned with styrofoam packing peanuts.
Everything's wrapped individually.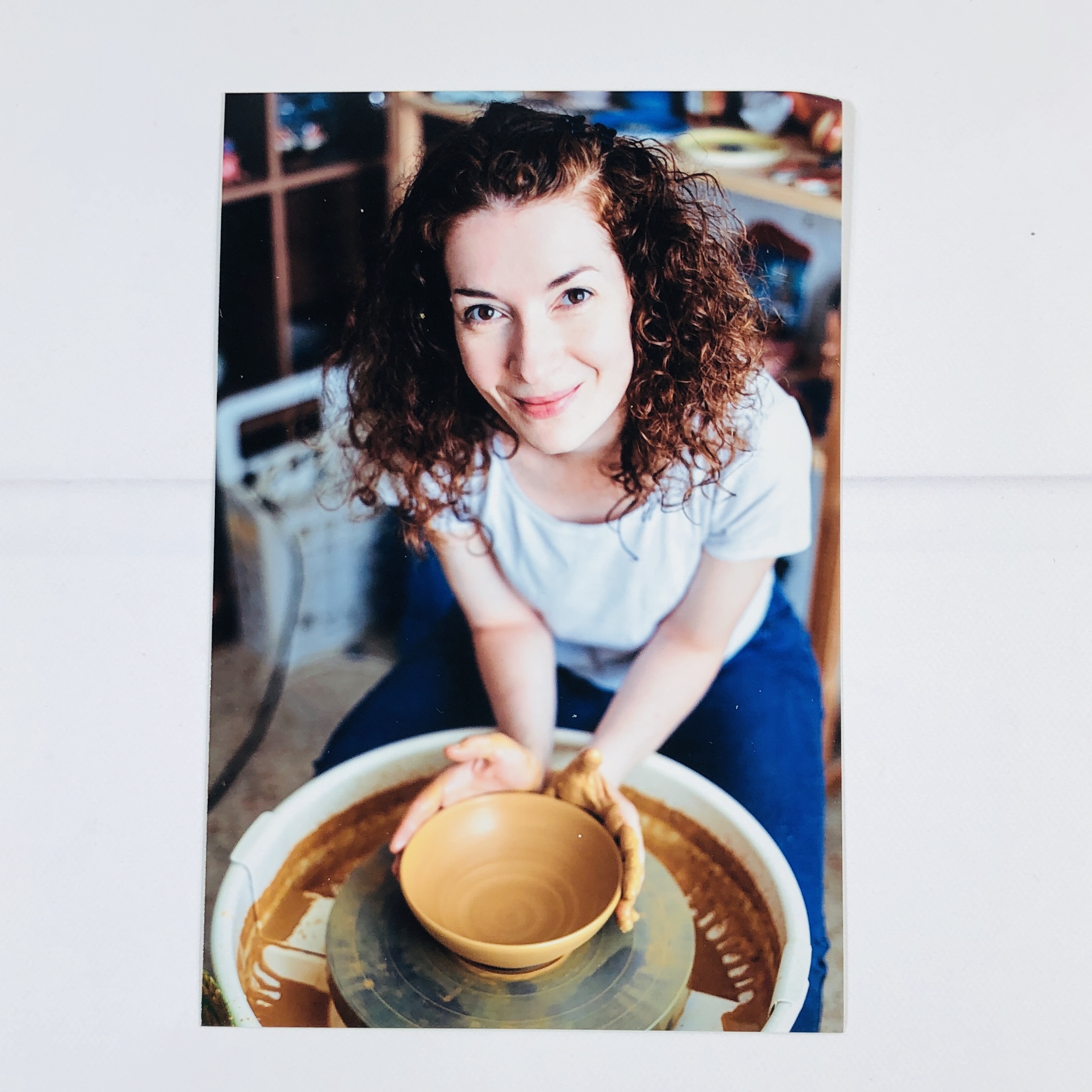 I received a picture of one of the vendors.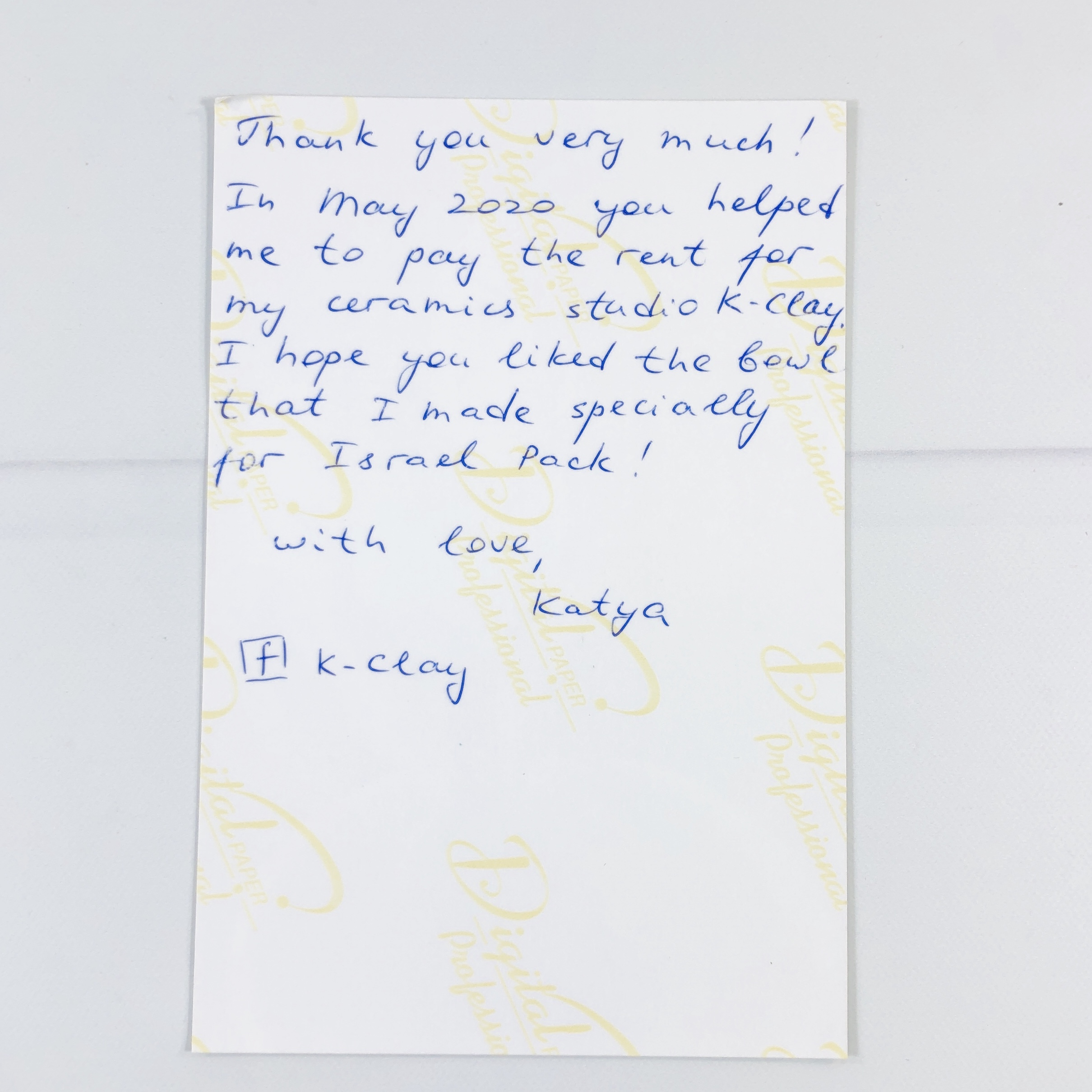 A hand-written note was on the back.
The theme this month is Prepare For Rosh Hashanah! Please note that I am not Jewish and am not familiar with this holiday at all but I love learning about different customs, cultures, and experiences.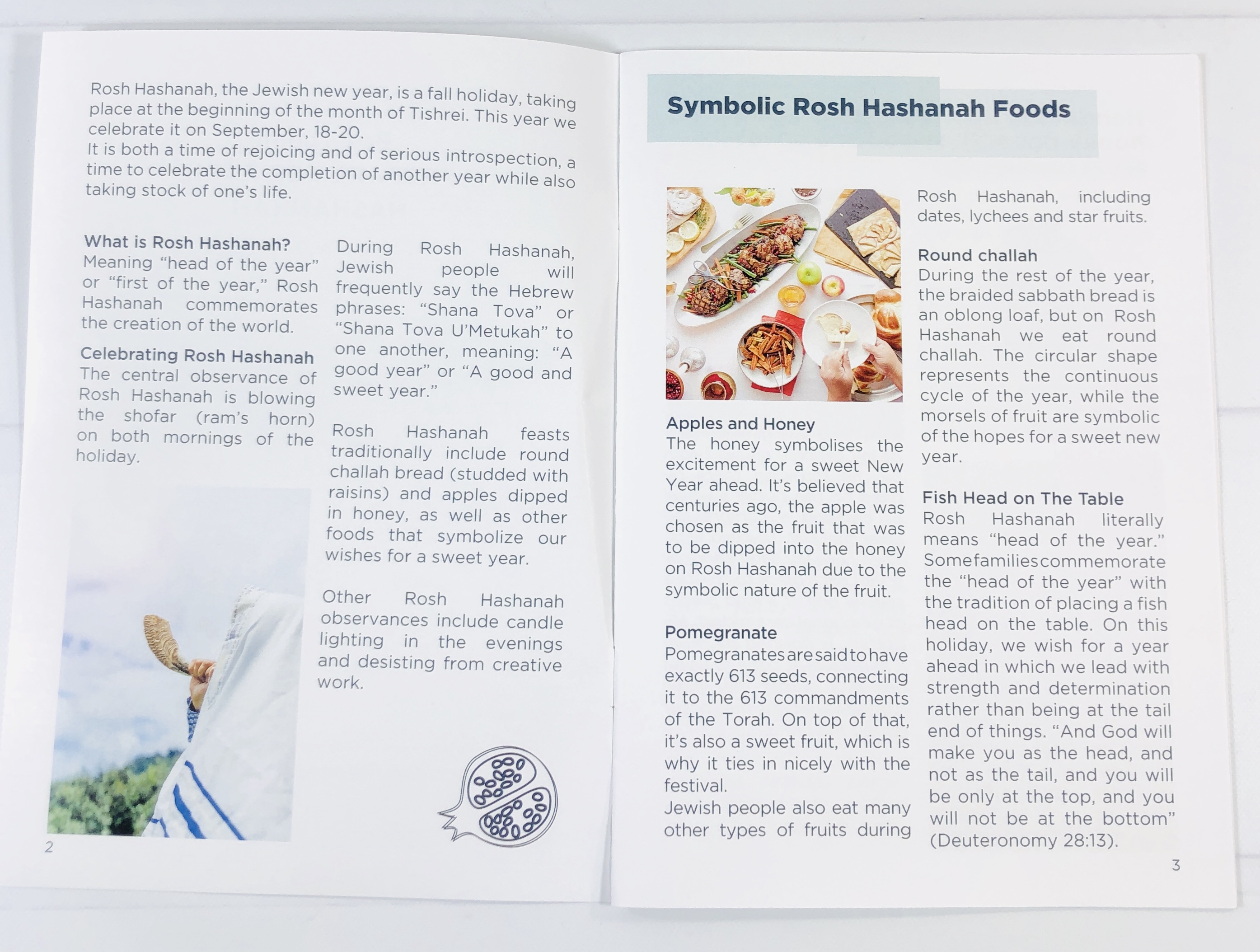 The catalog discussed some the items and makers featured in this box. It even described what Rosh Hashanah is about! I would encourage you to read their stories here, and I will describe my experience with their products below.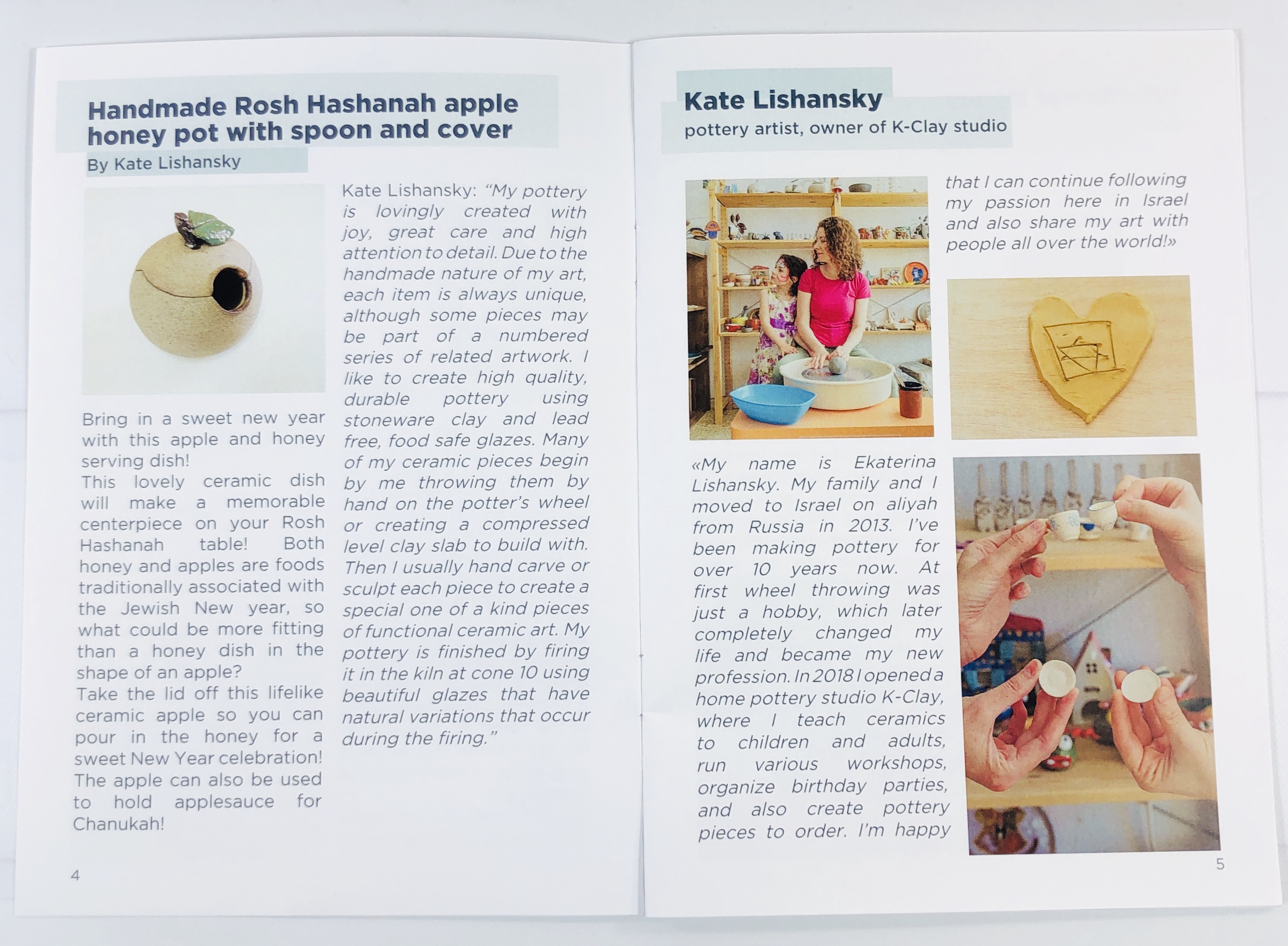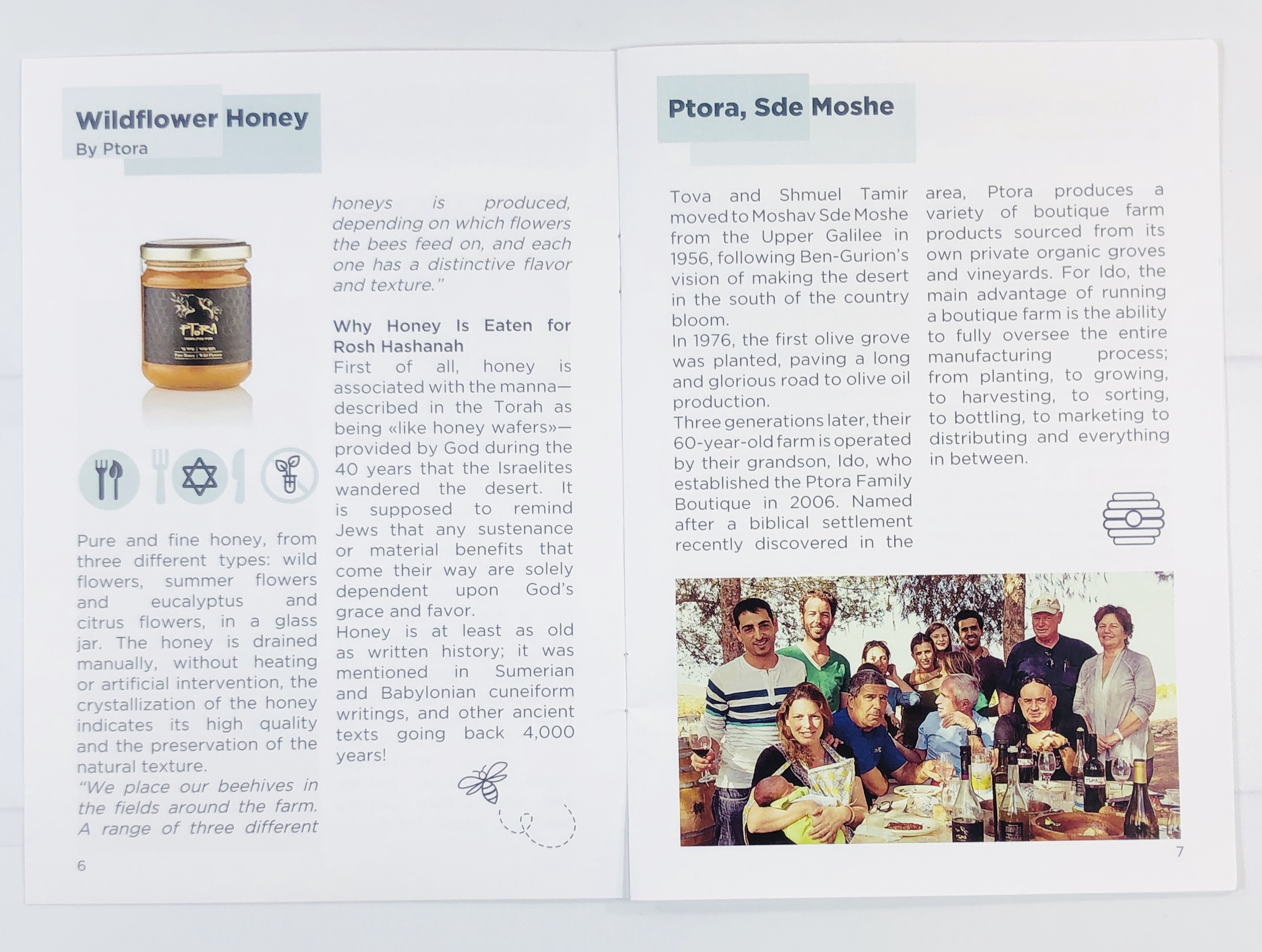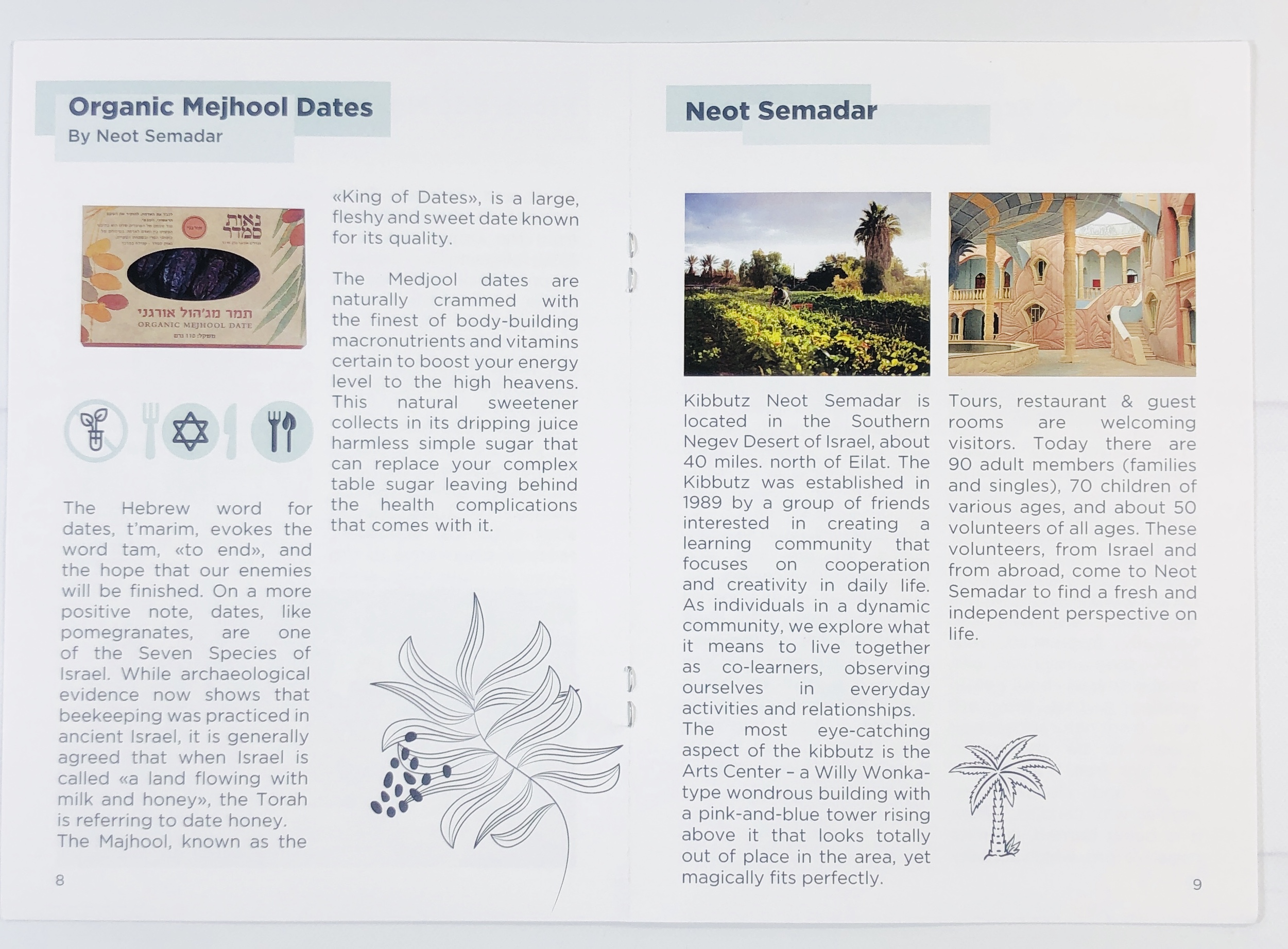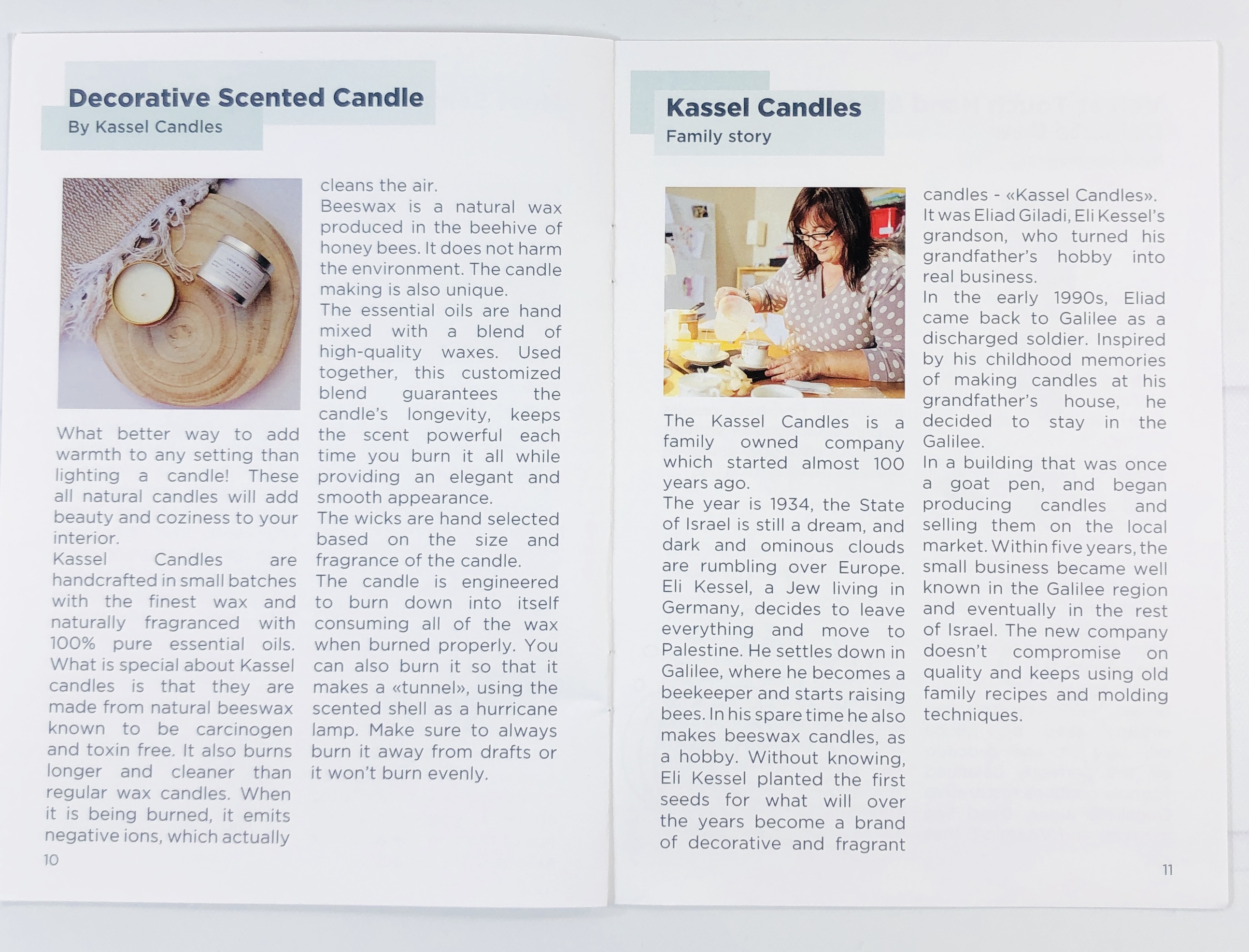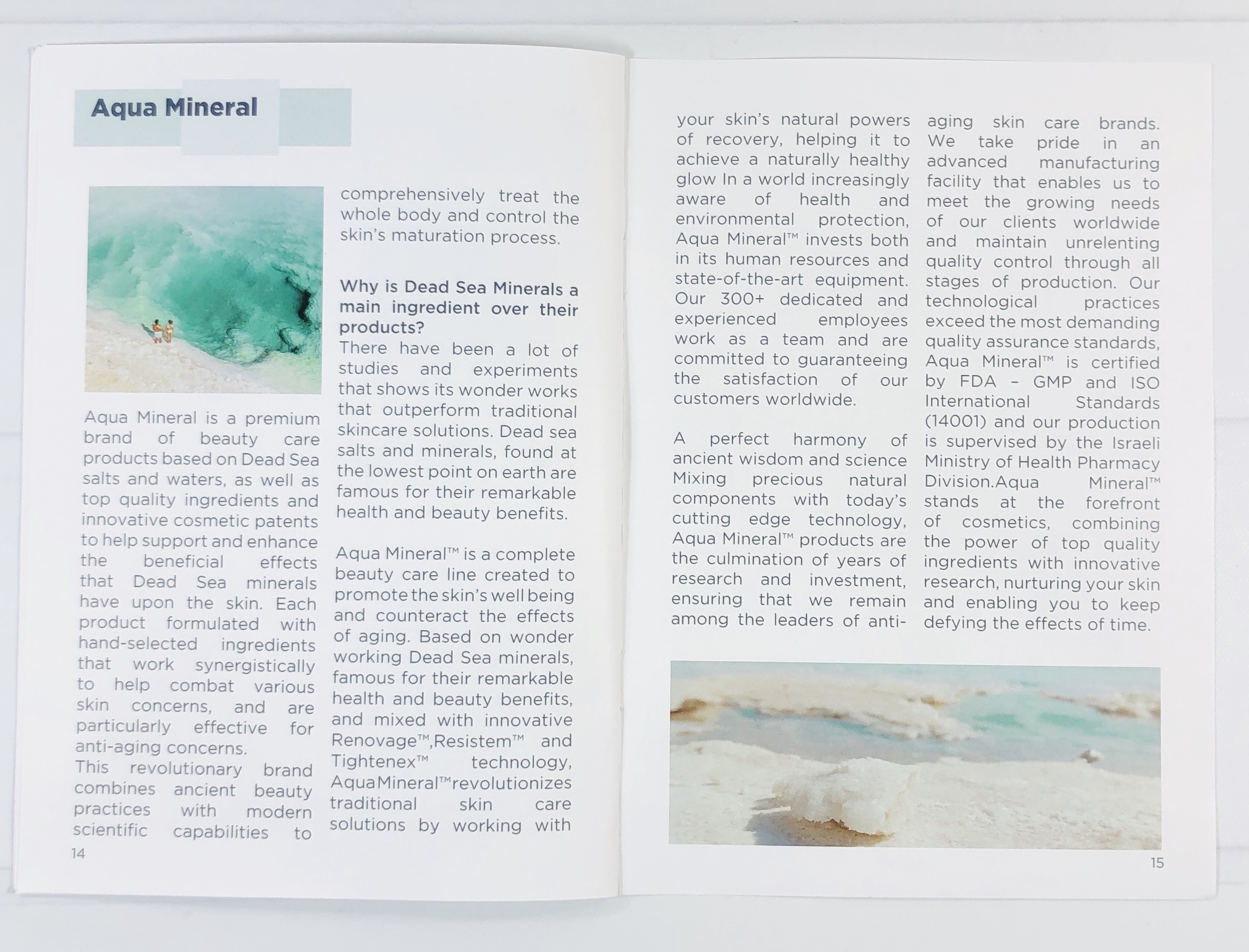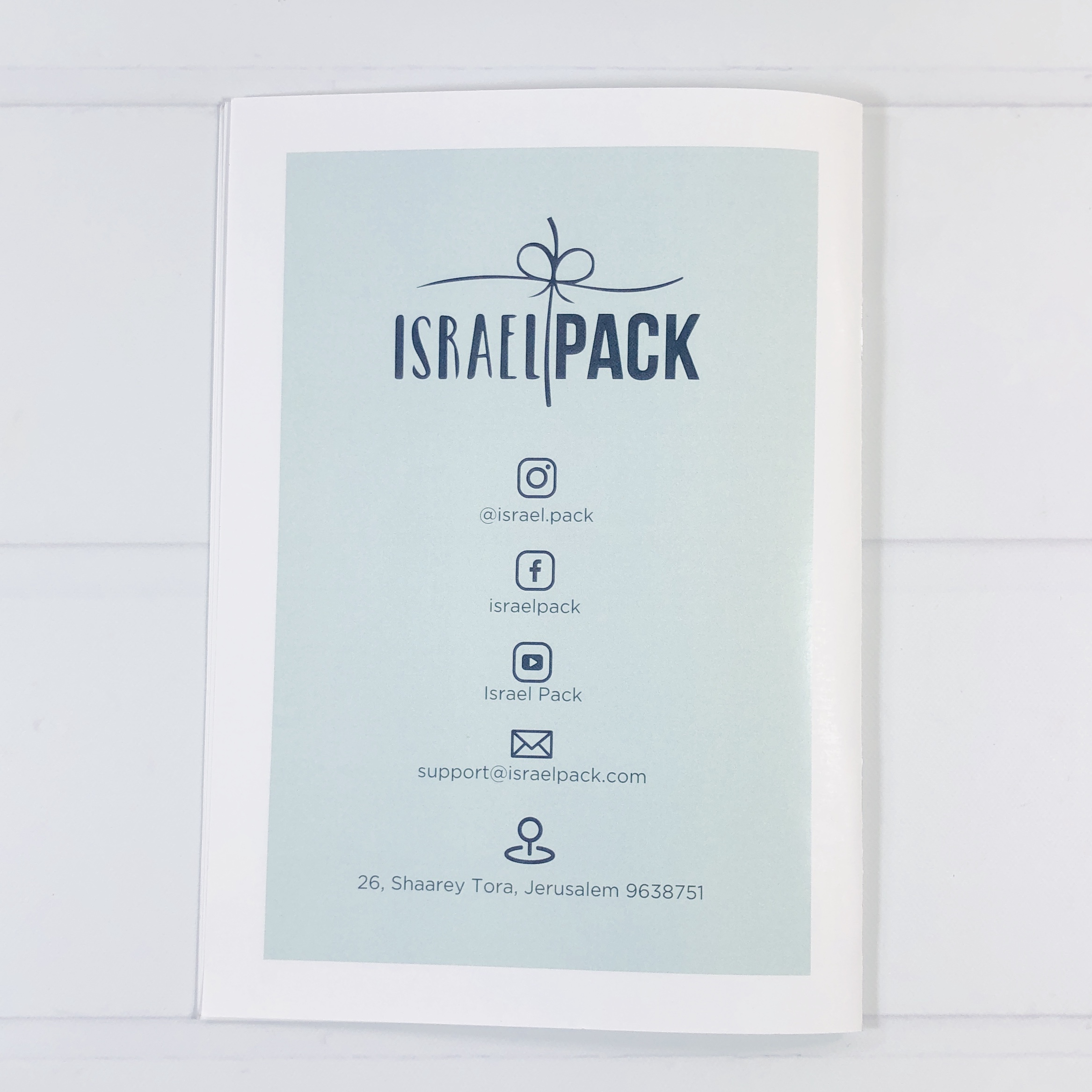 The back of the catalog had contact info and social media accounts listed.
Everything in my box!
Please note: These items shipped direct from Israel and the writing on some of the containers is in Hebrew, which I cannot read. I linked to websites where available, but you may need Google to translate the linked pages.
Aqua Mineral Dead Sea Mud Soap ($29) came in a pretty box!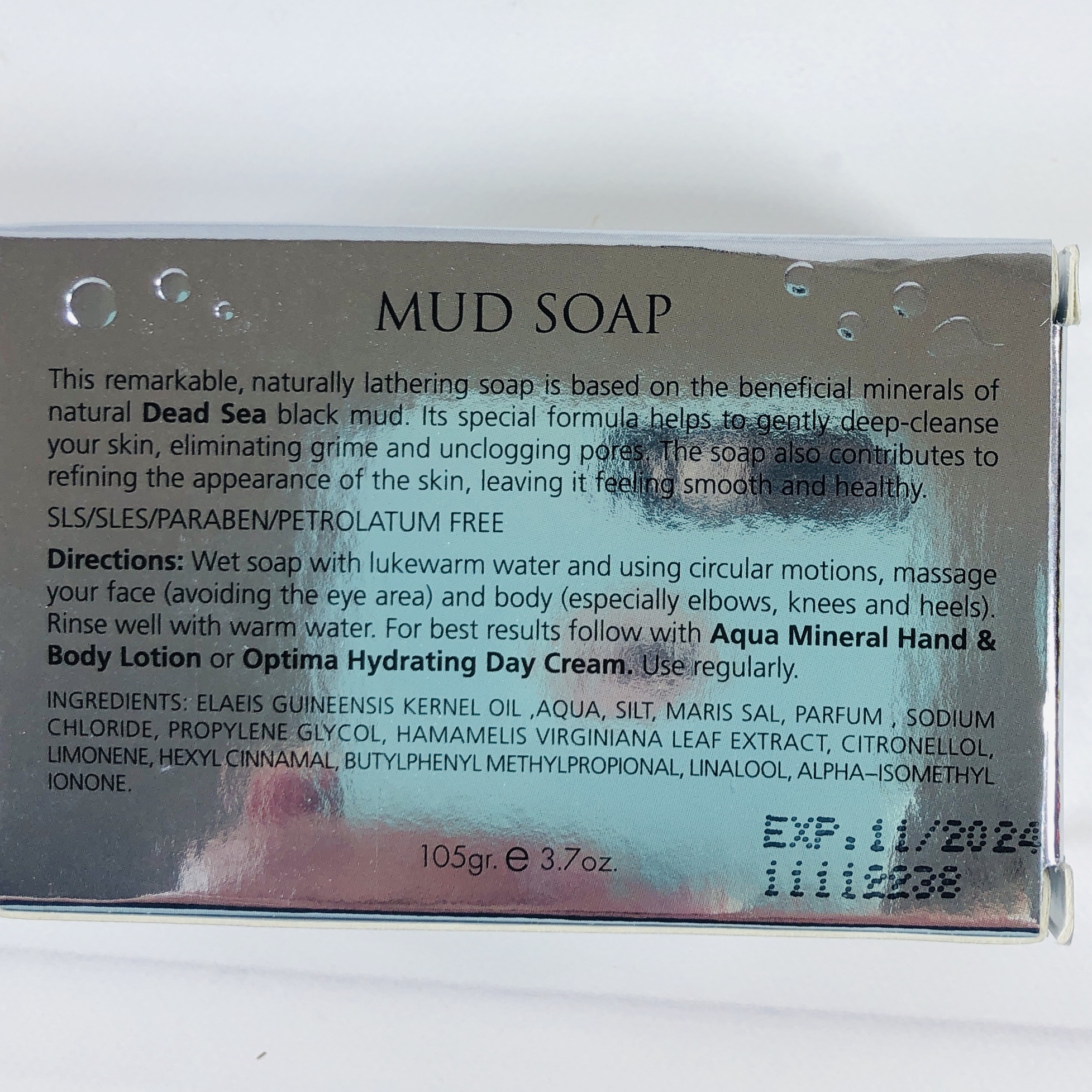 Palm oil and sea salt are some of the first couple of ingredients, along with silt from the Dead Sea.
It has a light, pleasant scent and lathered up really well. I think the idea is that the mud will help exfoliate the skin but I might need to use it a few more times before I feel that effect.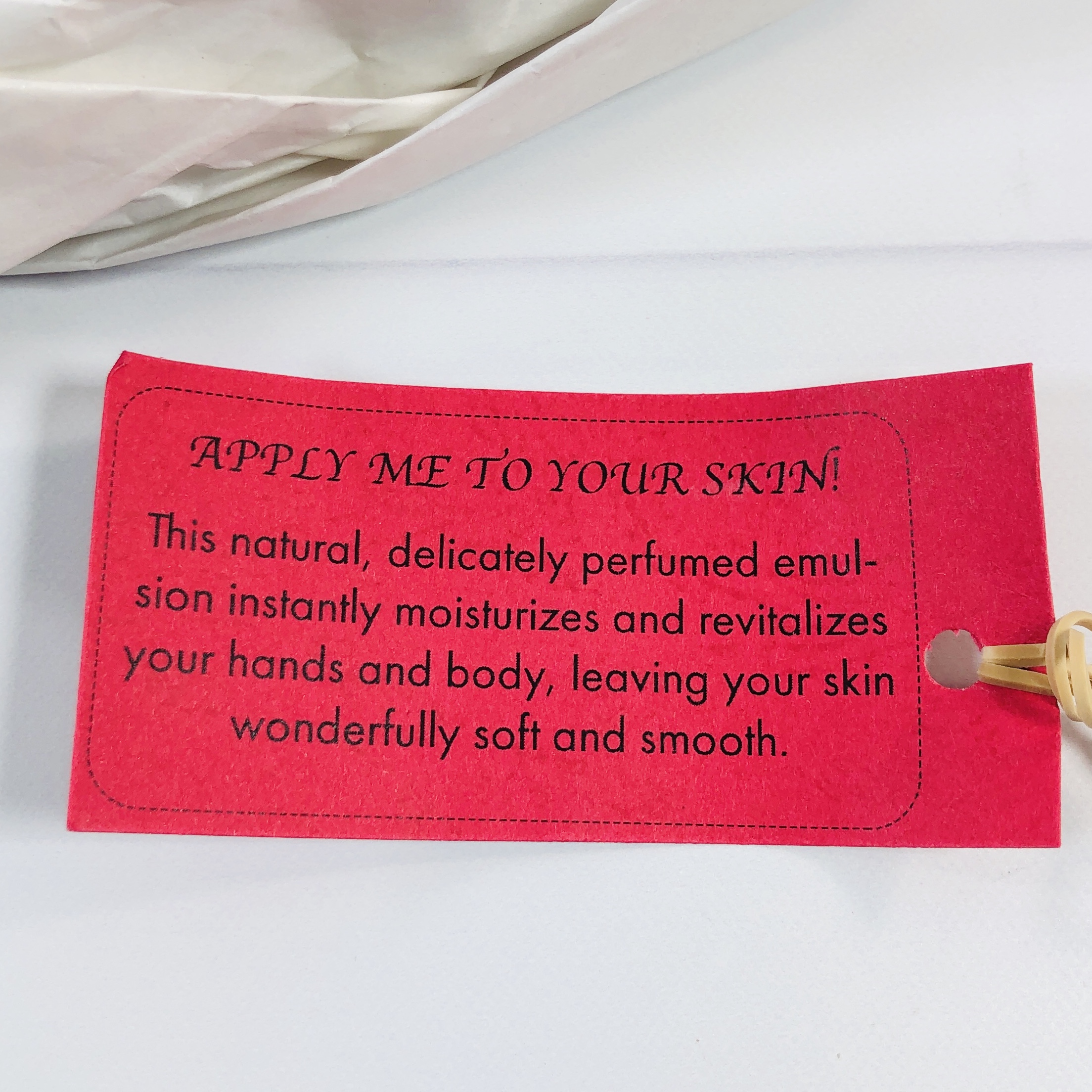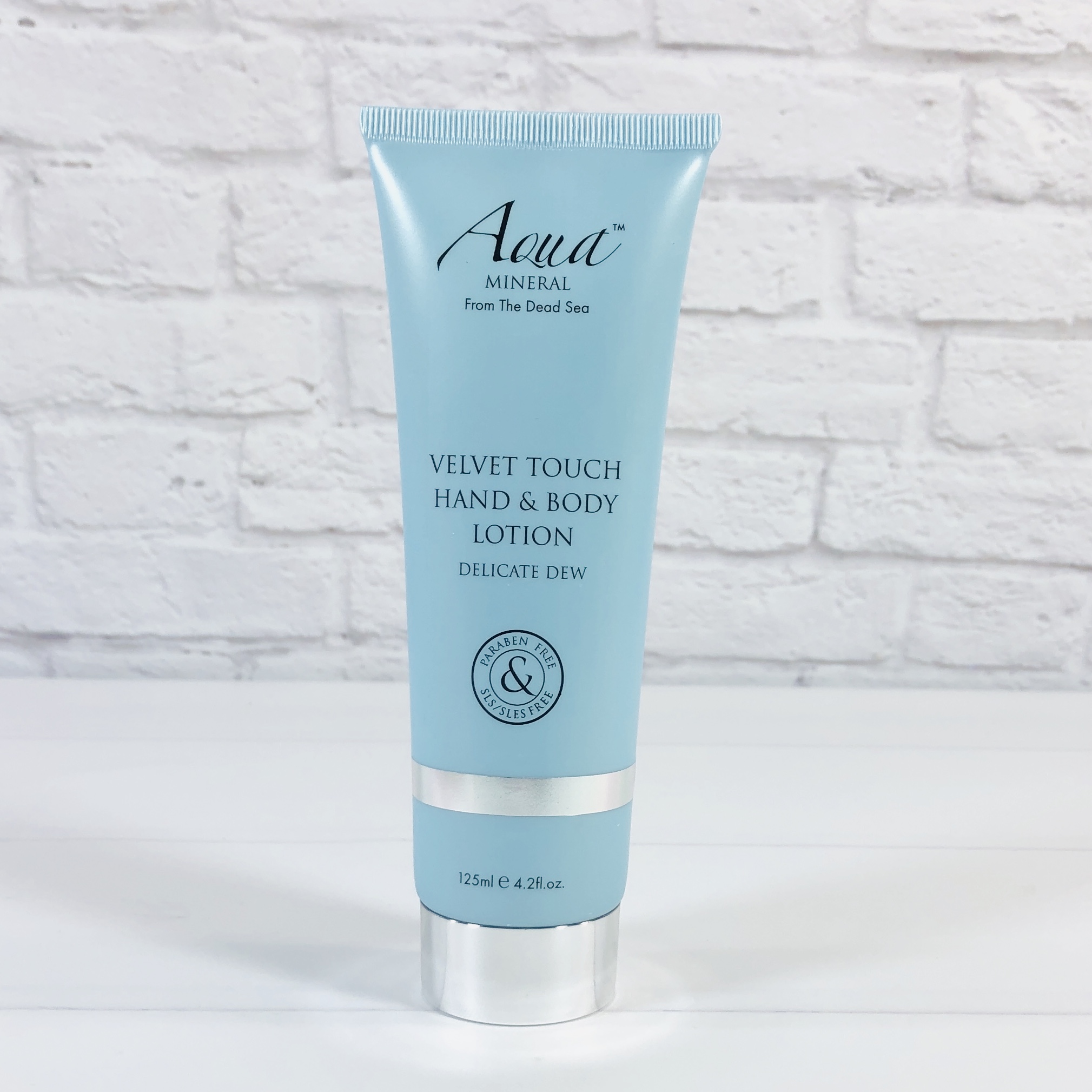 Aqua Mineral Velvet Touch Hand & Body Lotion ($21) From the same company comes this lovely hand and body lotion.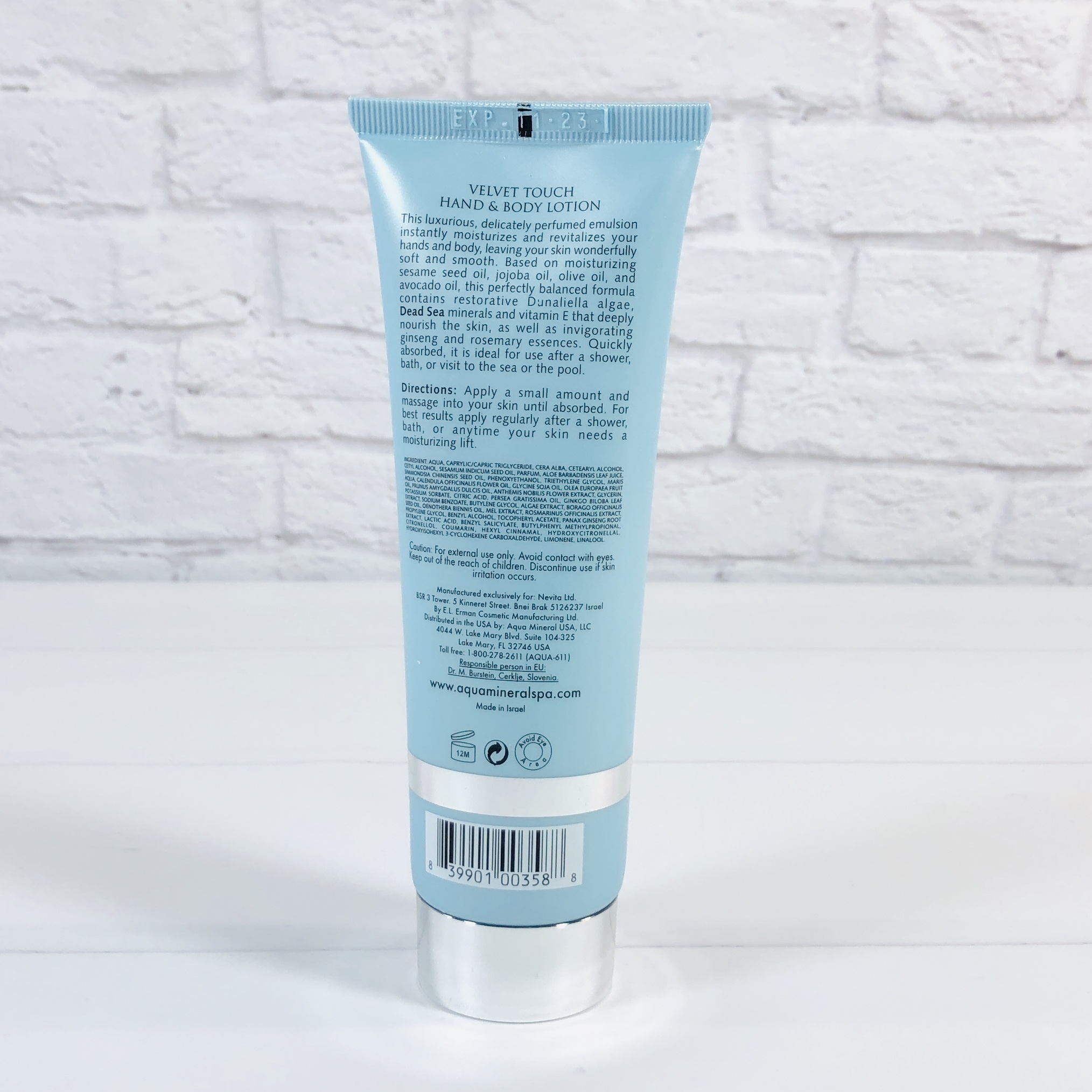 Sesame seed oil, jojoba, and olive oil are in here along with minerals from the Dead Sea. It has a light fragrance that I enjoy, like a nice perfume that is unisex. It also left my hands very soft without feeling greasy.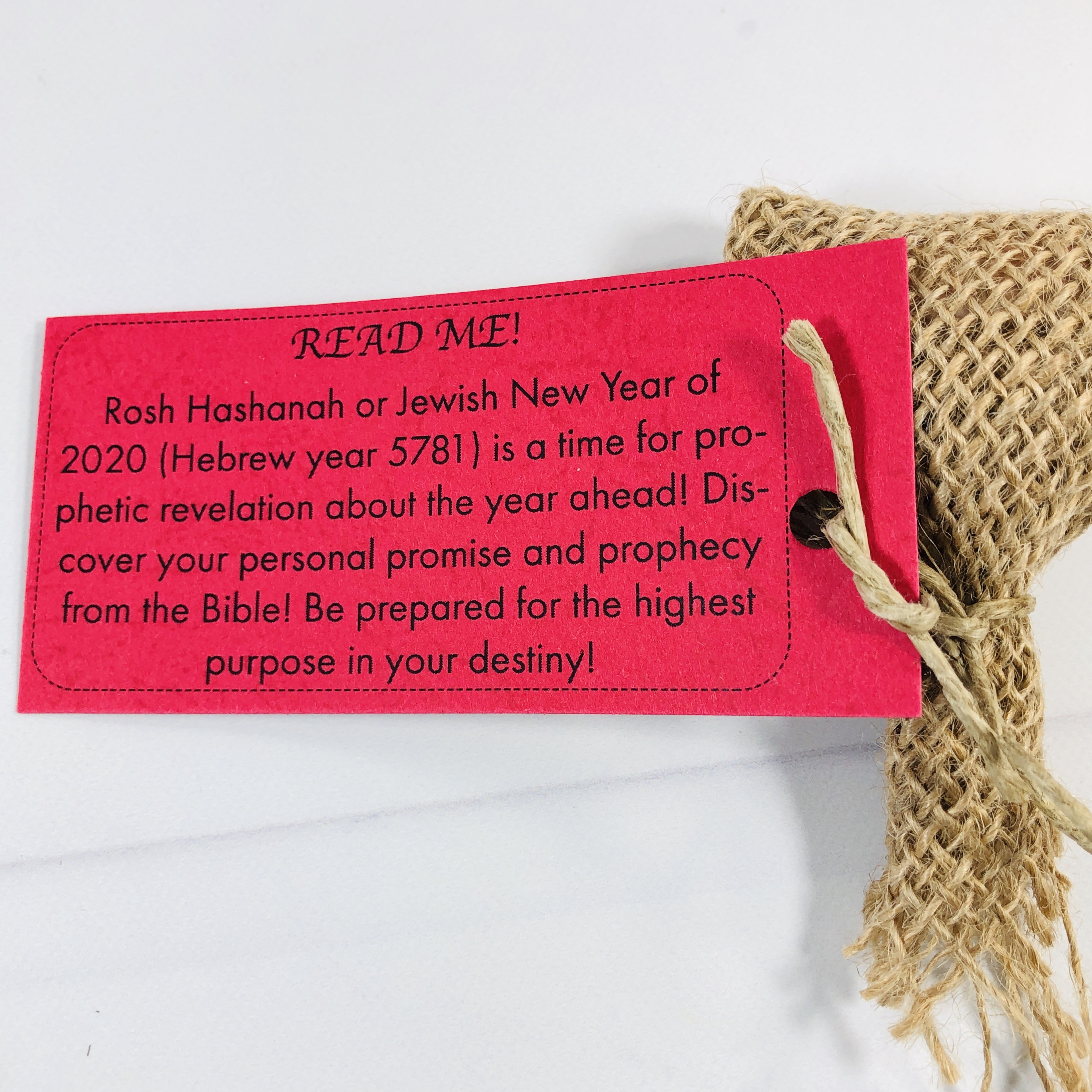 The next item was a bible verse wrapped up in a piece of burlap sack.
Aww, it's a little scroll!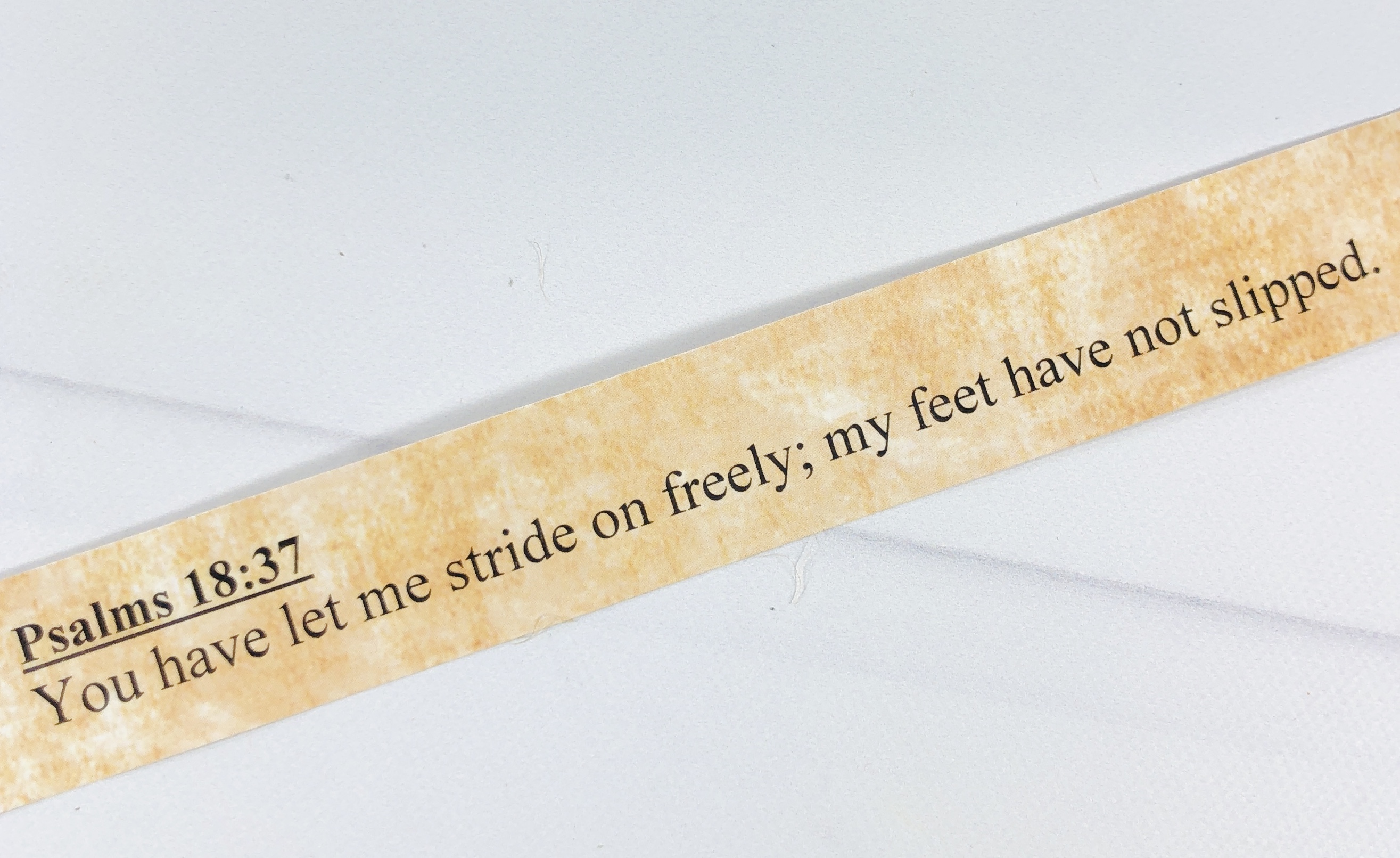 Hmm, I had a look and believe this passage is from Psalms 17:5. Psalms 18:37 says "I pursue mine enemies, and overtake them, And turn back not till they are consumed."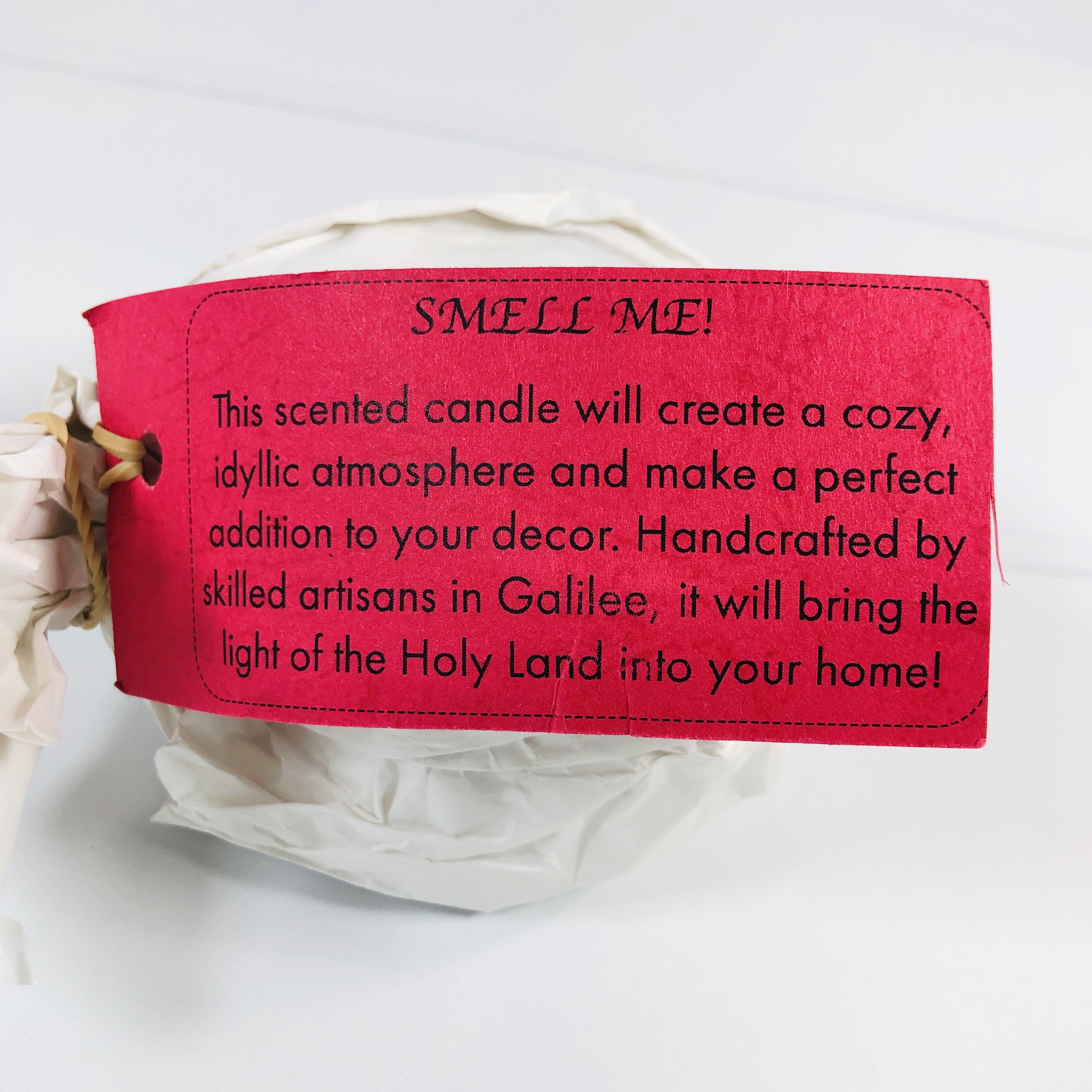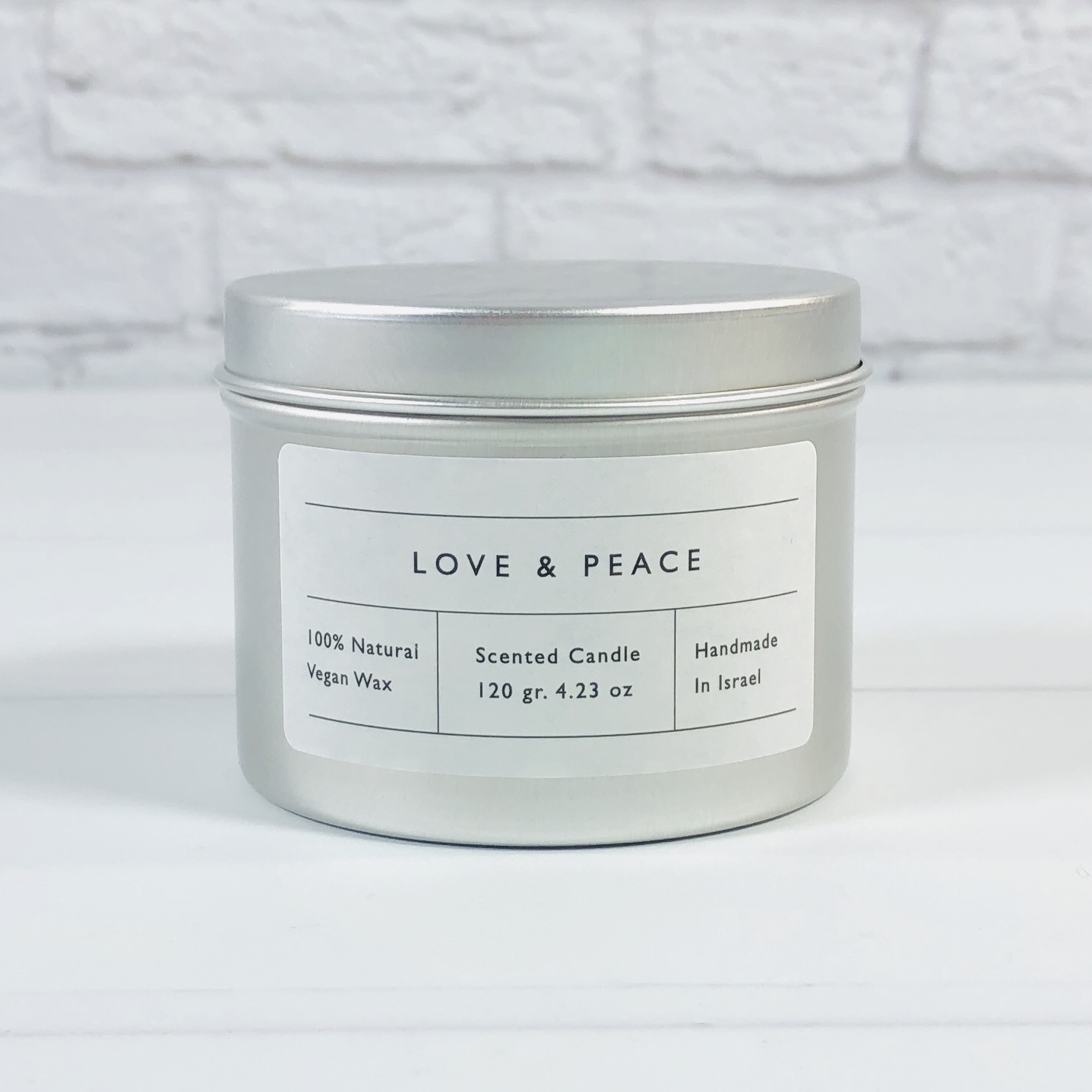 Kassel Candles Love & Peace Scented Candle Hmm, the label says this is a vegan candle but the booklet states it is made of beeswax so maybe vegan means something else in different countries, plus, beegan is a thing too. The wax of this candle is supposed to emit negative ions when burning that will "cleanse" the air!
Make sure to burn under care, watch those pets and children!
The candle is scented with essential oils. It has soft, powdery sweet/floral/herby scent that is hard to describe, but it is light and unisex. The fragrance was noticeable while burning but only in the immediate area, and that is how I like it!
K-Clay Studio Handmade Honey Pot is a beautiful piece of pottery made by the woman shown on the included photograph at the beginning of this post!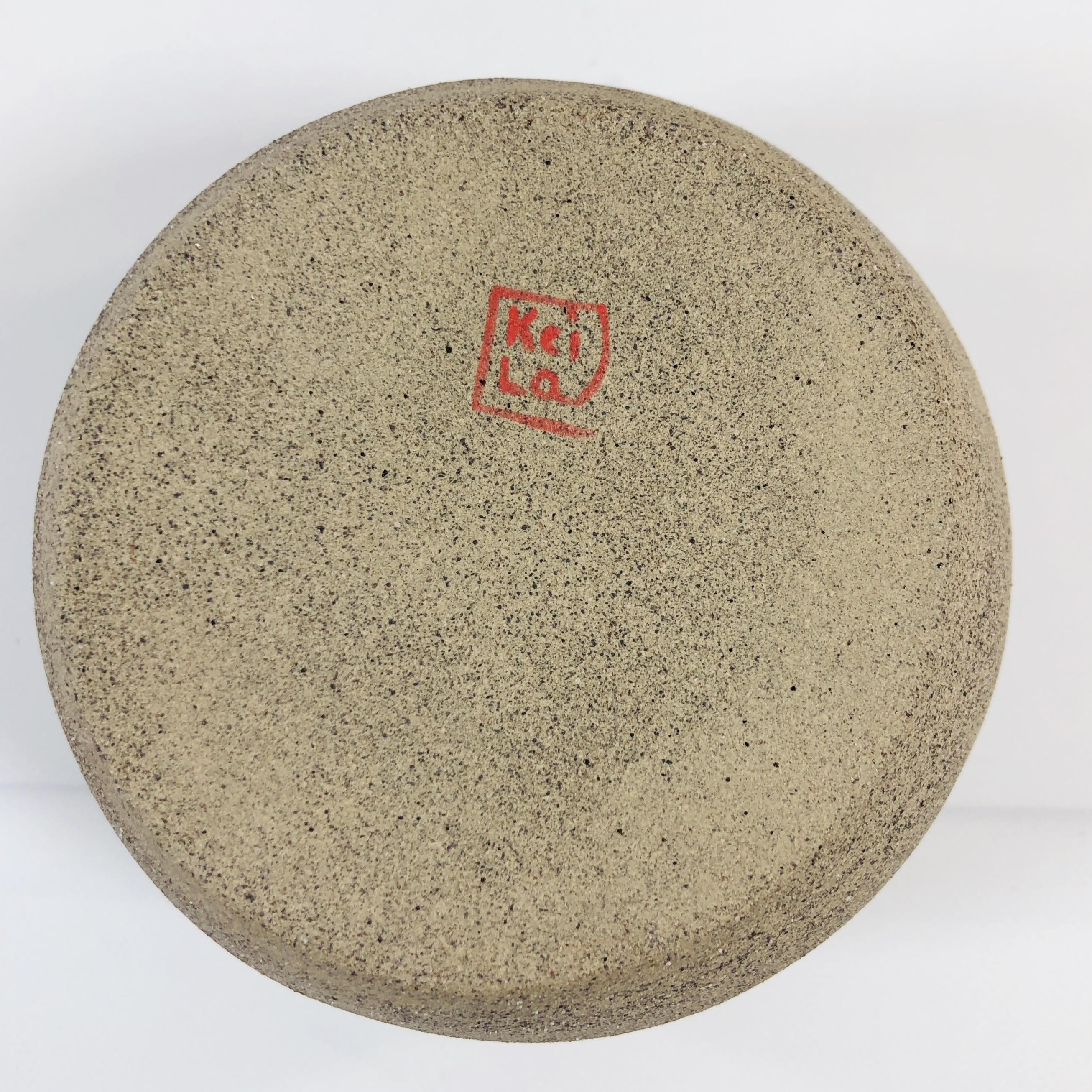 It has her mark on the bottom.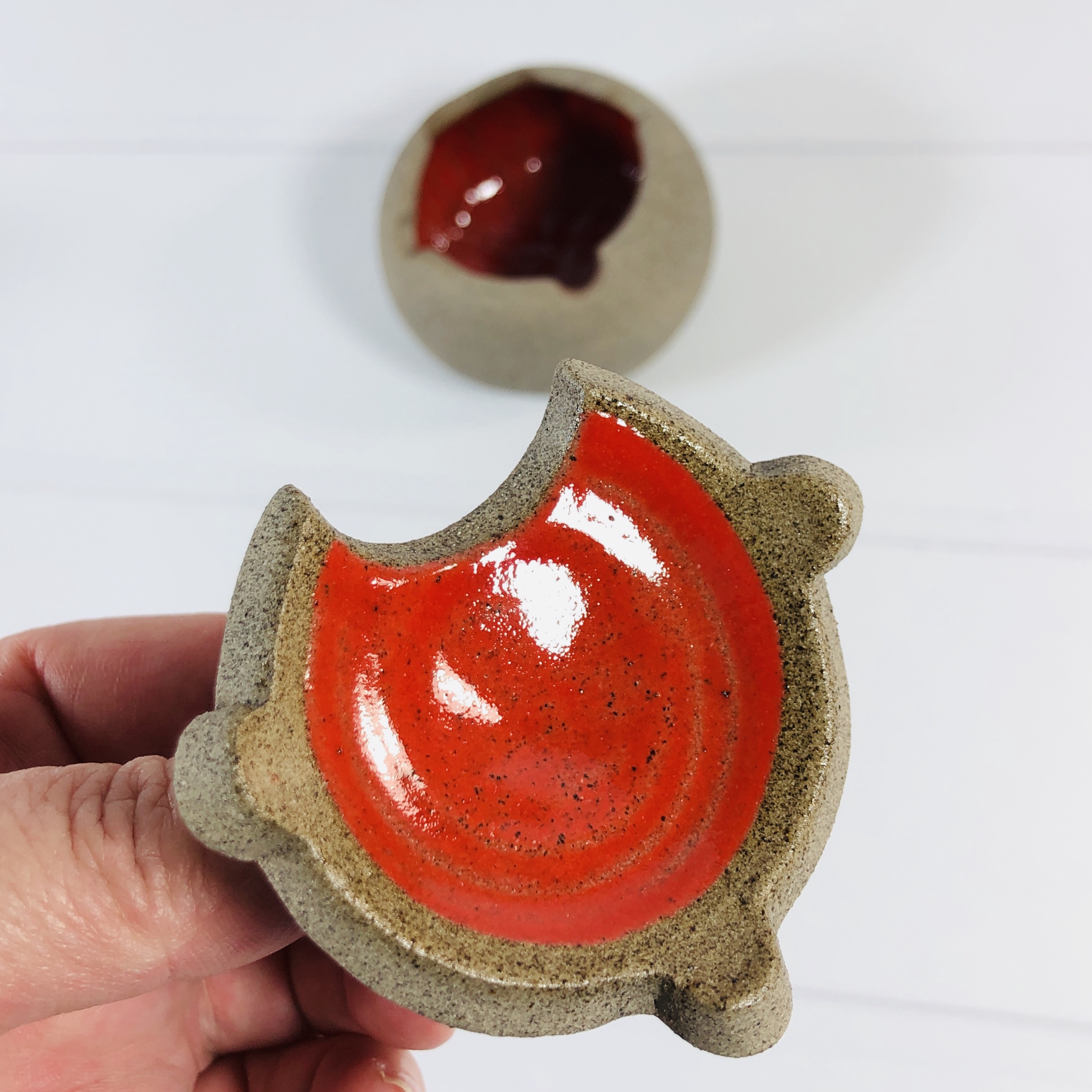 The inside of the lid and the pot is covered in a food-safe glaze.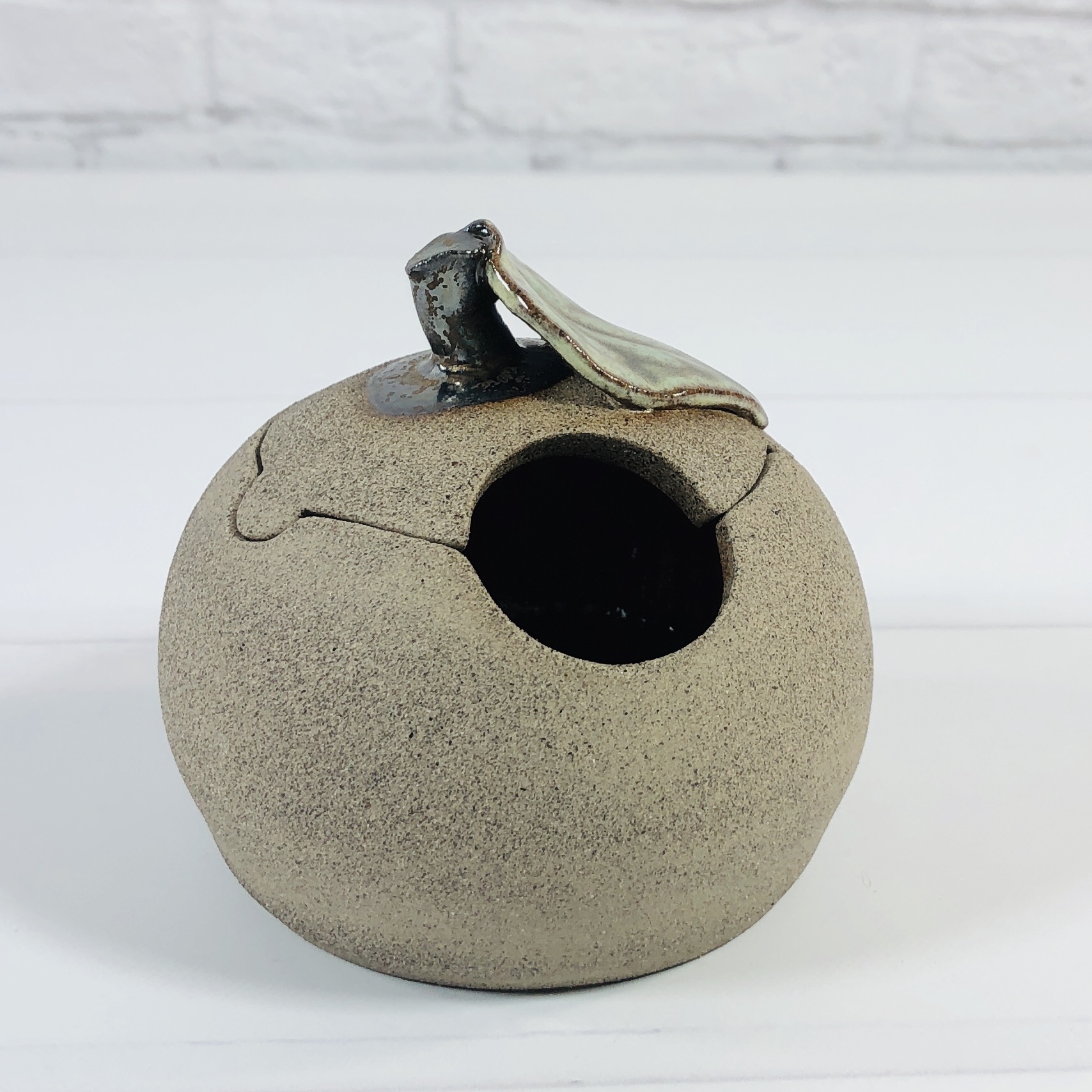 There is an opening for a spoon or honey dipper.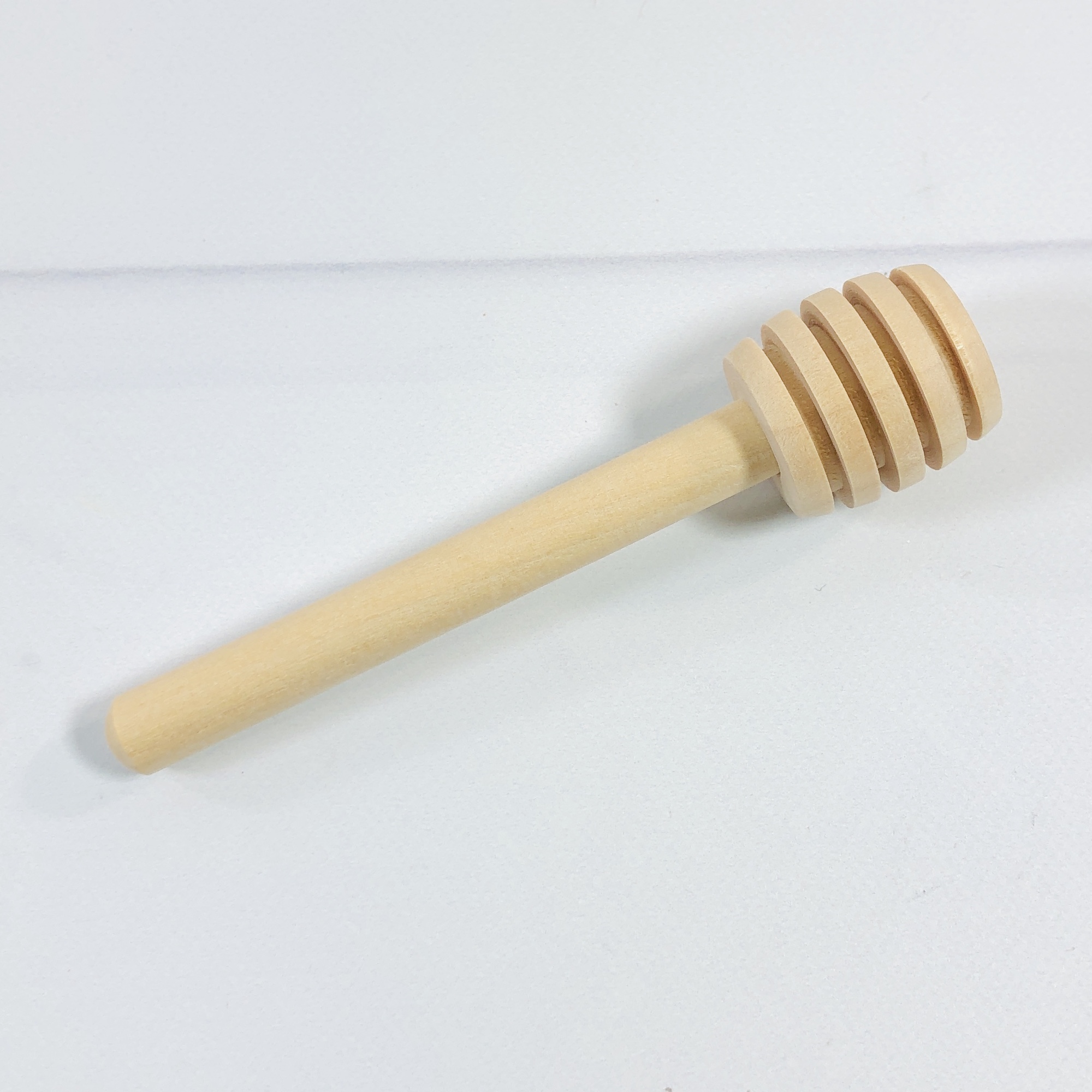 Oh look, a Honey Dipper!
Ptora Wildflower Honey (22 New Shekel, about $6.54 USD) I love honey but honey from the Holy Land? That's taking it up a notch!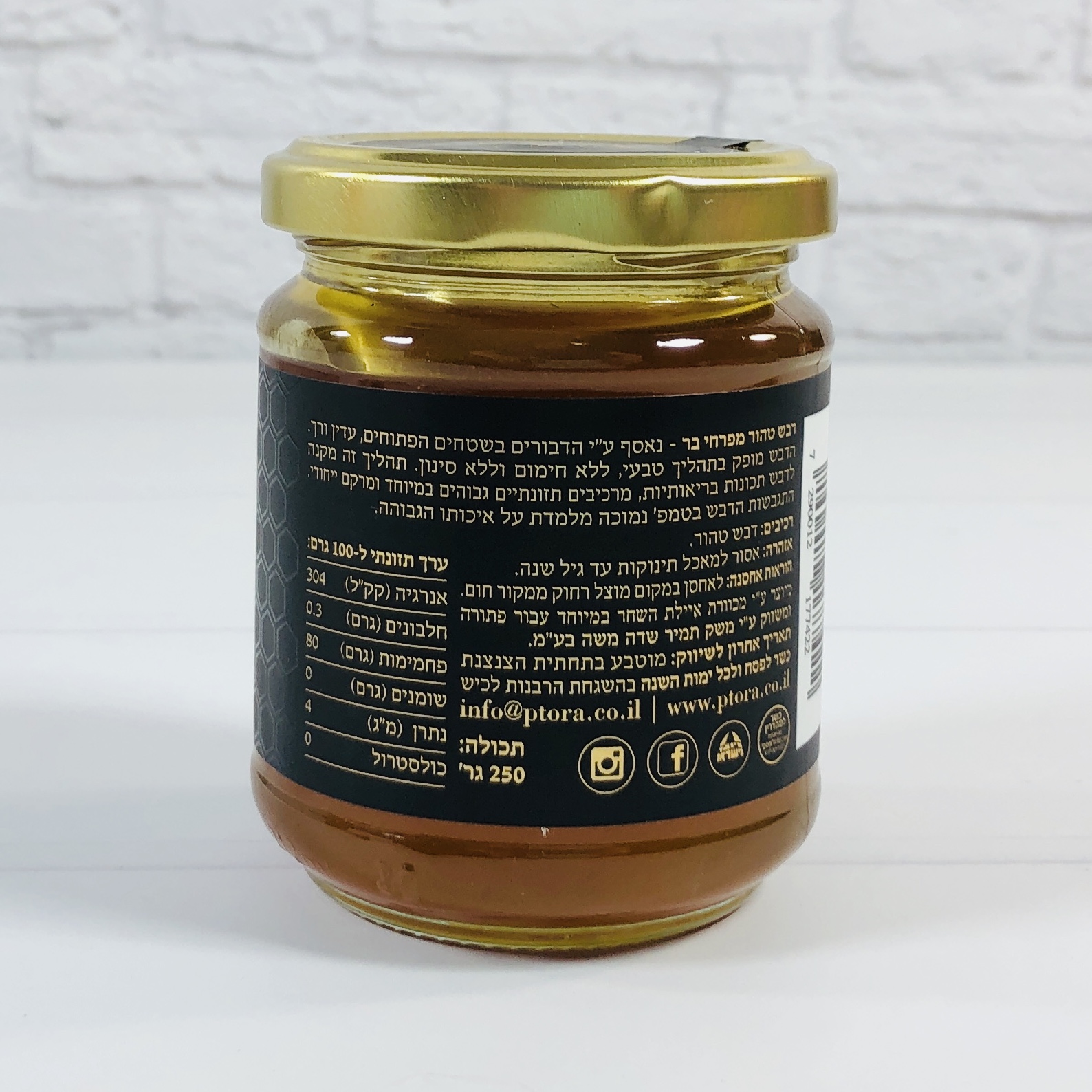 The honey comes from bees who gather pollen from among eucalyptus and citrus trees, and wildflowers.
It is sweet, liquid gold and the flavor is spectacular, with light floral nuances. This is wonderful.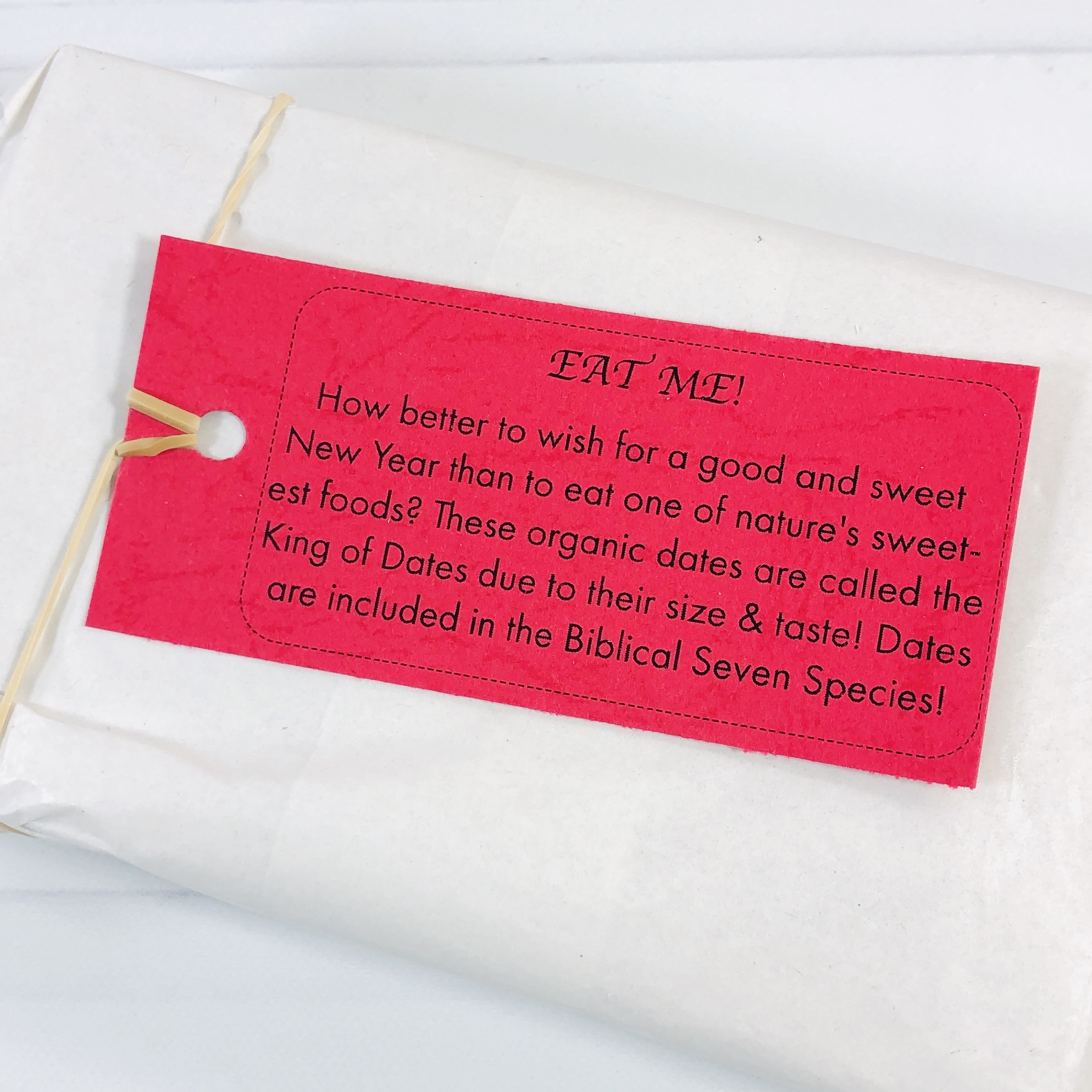 Neot Semadar Organic Mejhool Date I love dates and grew up eating them, even making milkshakes with them!
Info was on the back but I couldn't find a place to order these dates.
There were 7 king-sized dates in the pack. They were grown on a kibbutz in the Negev Desert.
The dates were plump, not as moist as some but not as dry as others I've tried. Be careful because there is a seed in the middle. These are super sweet and I don't have any left to make milkshakes with.
Israel Box is like a trip to the Holy Land every month! I love learning about the artisans and their lifestyles, plus reading about a kibbutz, and I know a bit more now about Rosh Hashanah. The items are like products I would have picked up at shops along the way if I had visited myself. The edibles are absolutely delicious and won't last long in my home. The dish will look sweet on my counter and the body care items are delightful. The candle adds a soft scent and shining light while burning in my living room.
What do you think of the Israel Pack review? Let us know your thoughts!