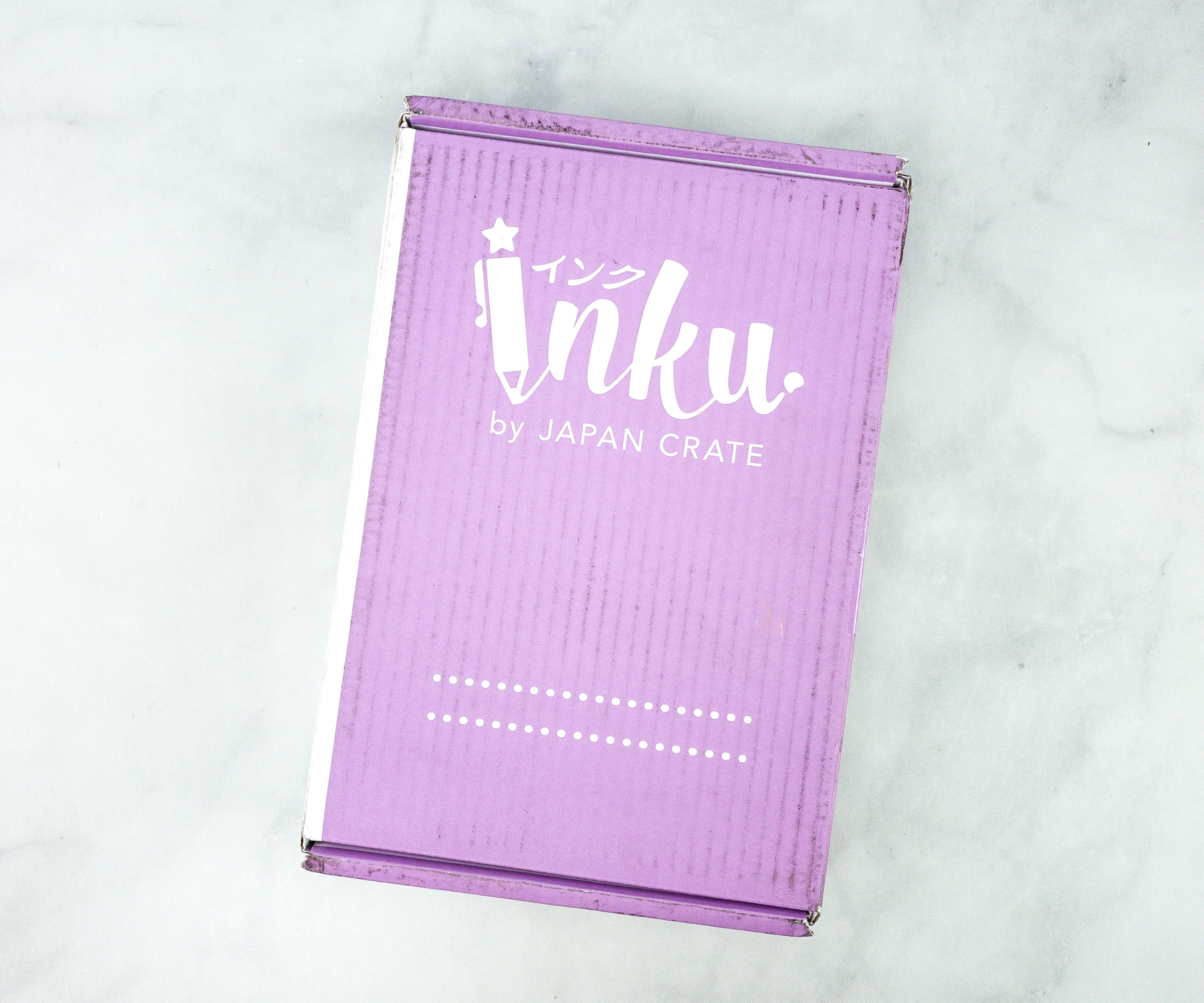 Inku Crate is a monthly paper and stationery subscription box from Japan Crate. You can get the box for $25 per month, and there's also an option to get a 3-month, 6-month, or 12-month prepaid subscription. Each month, the box includes a selection of 6-8 Japanese stationery items like notebooks, planners,  pencils, pens, markers, stickers, office supplies, and even origami paper and other fun accessories.
DEAL: Get $3 off on your first box! Use this link and coupon code HELLO.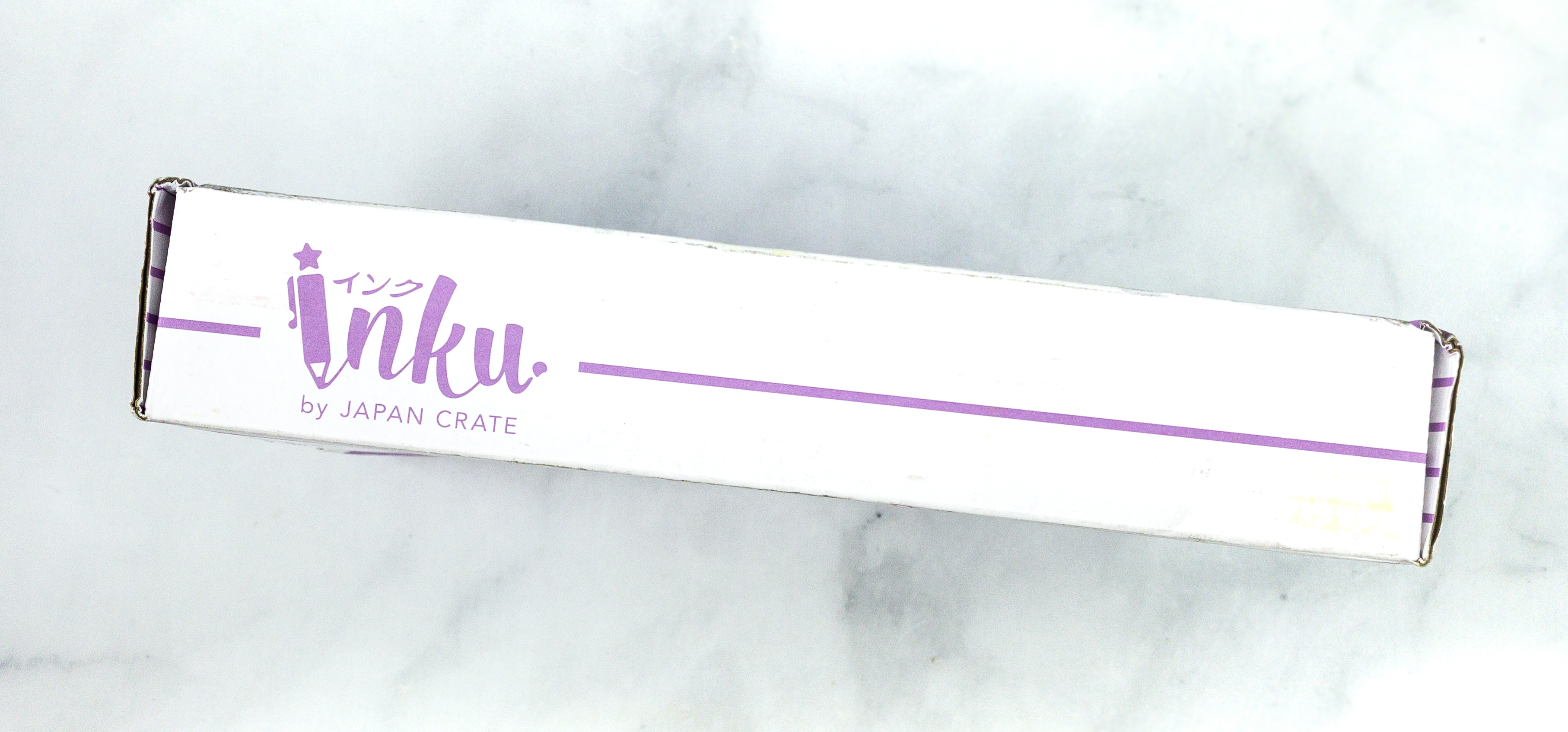 Everything fits in this small box!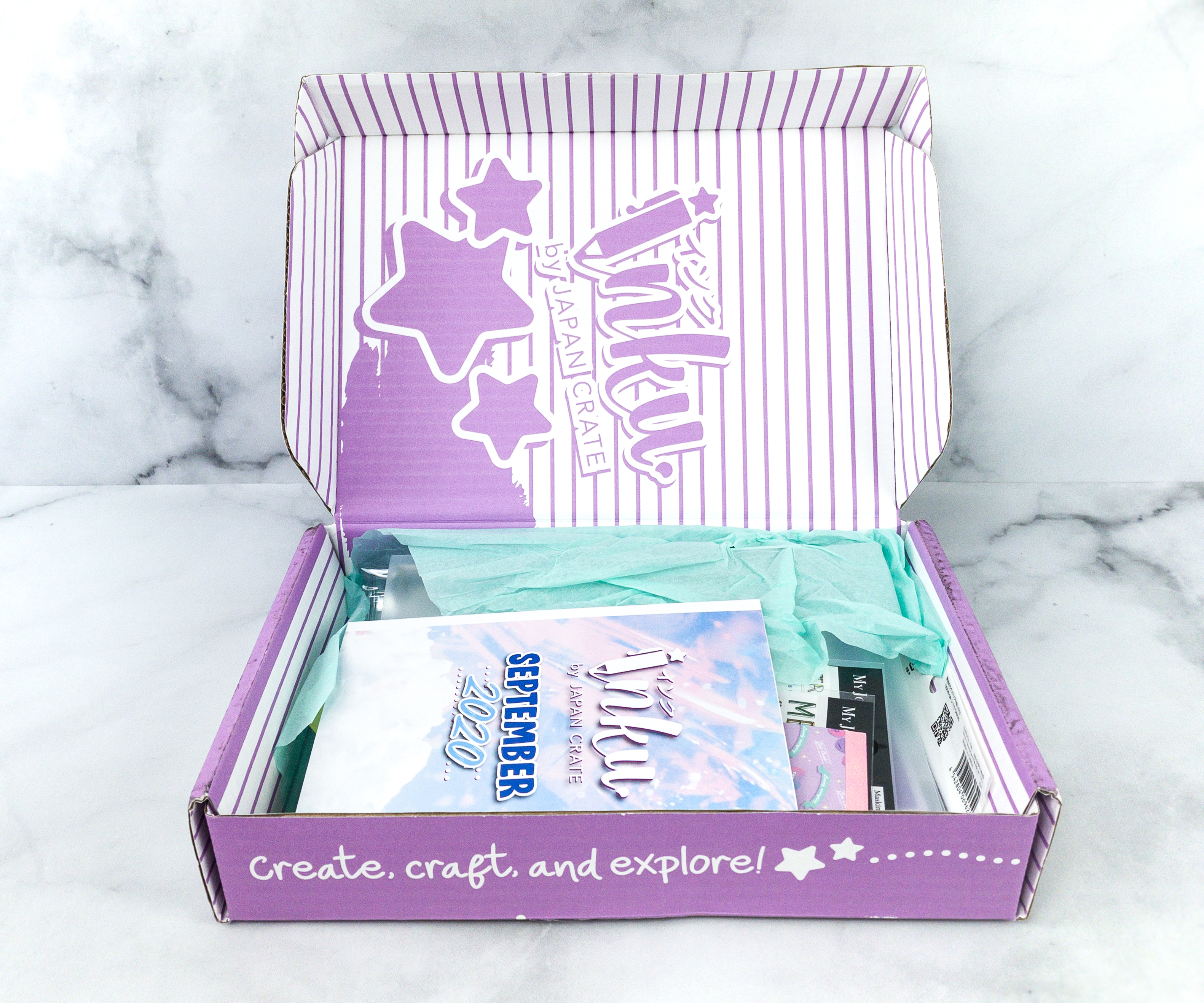 The items were packed with a wrapping paper.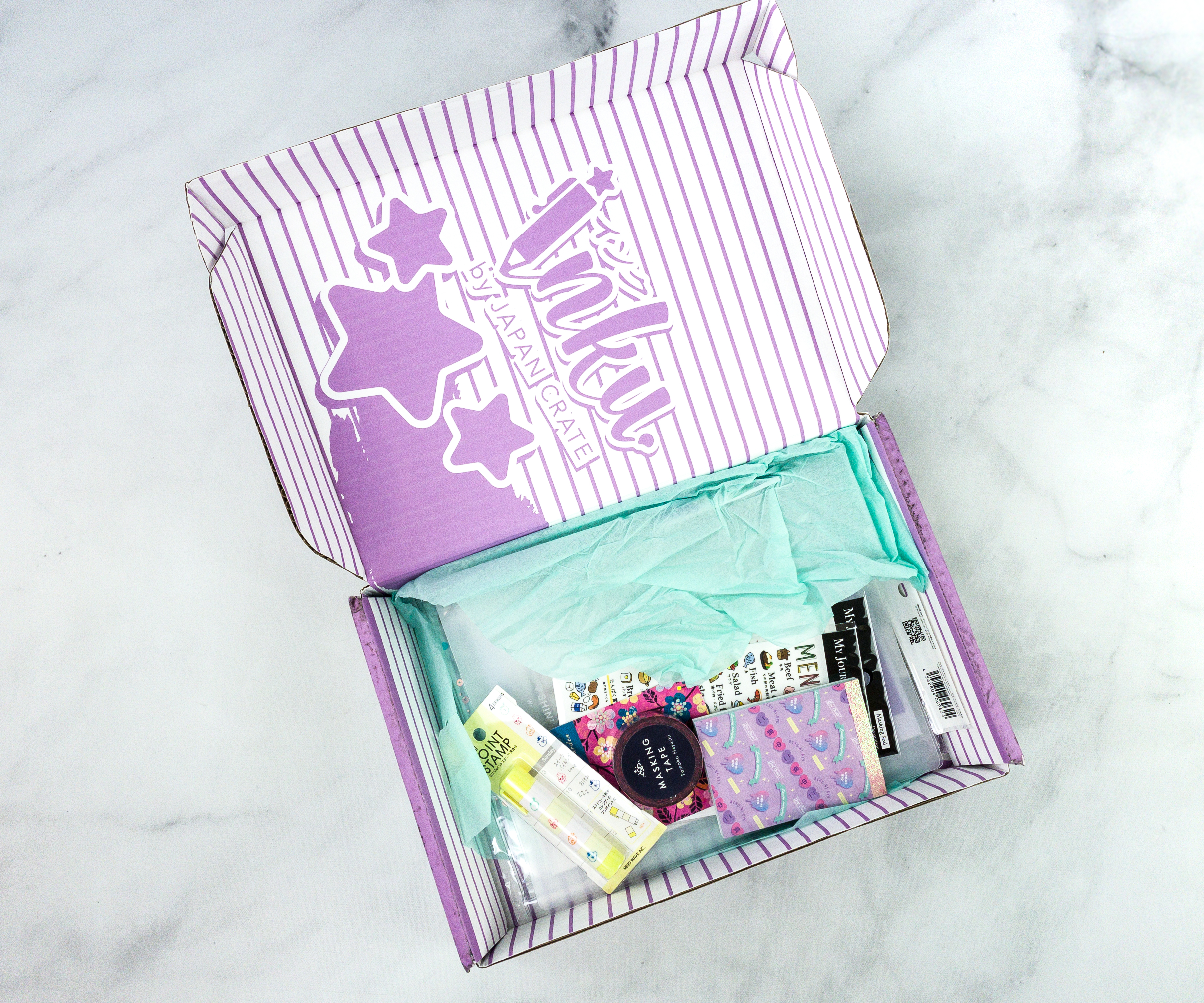 Most of the items came in their original packaging.
I'm seeing lots of kawaii items here!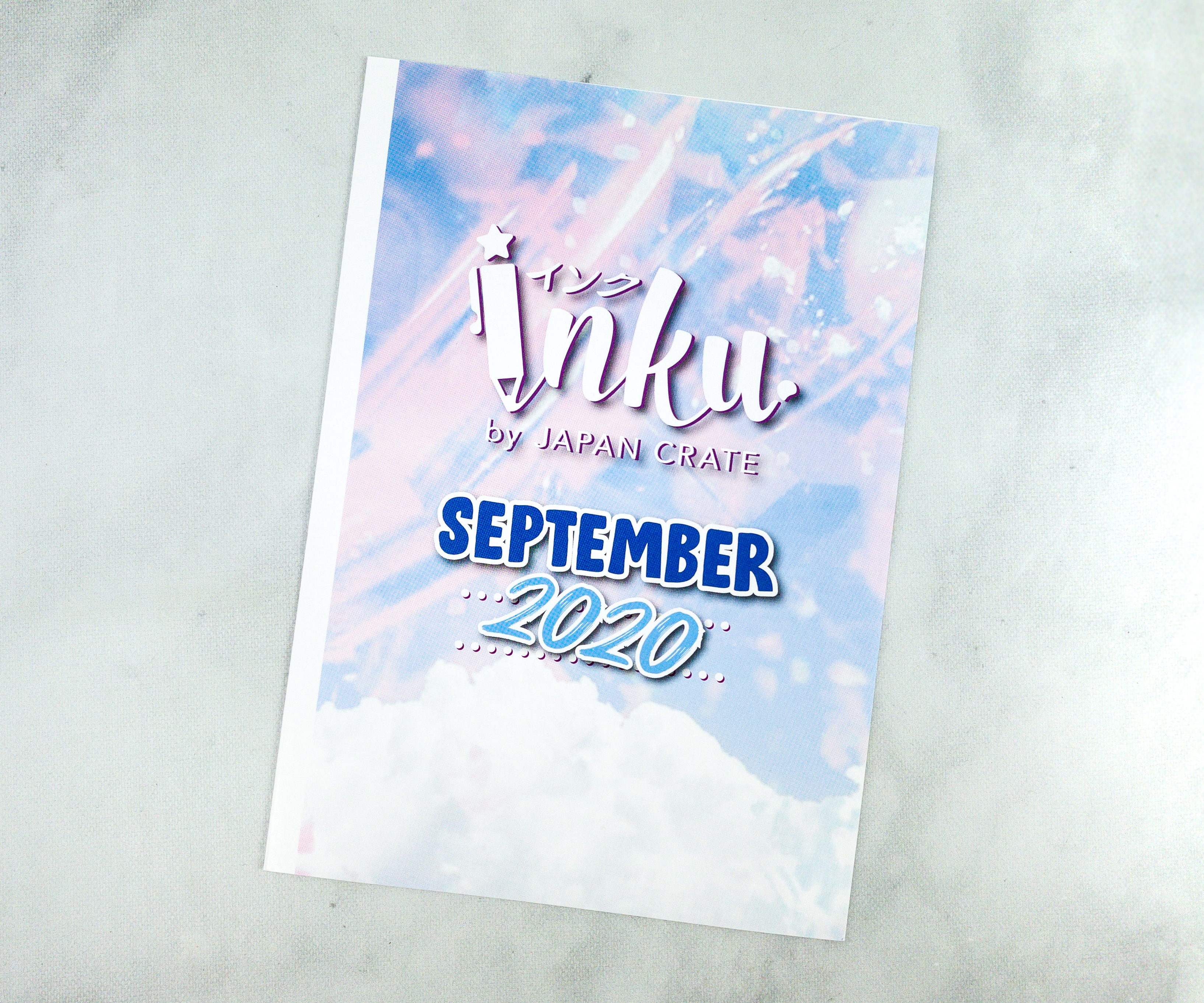 The box also includes a booklet.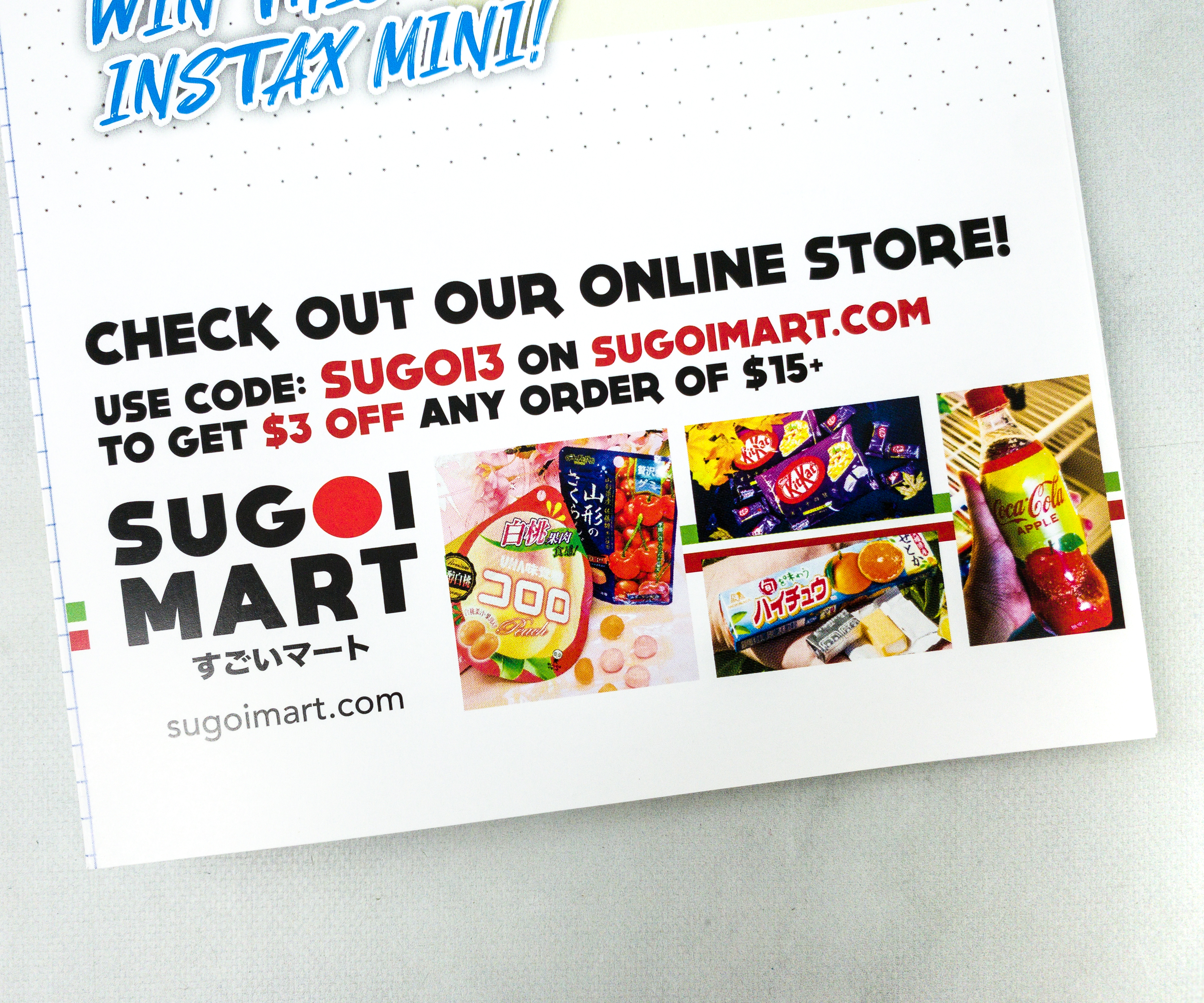 They also included an ad for Sugoi Mart!
Inside the booklet, there's a list of all the items in the box, plus some brief descriptions for each of them.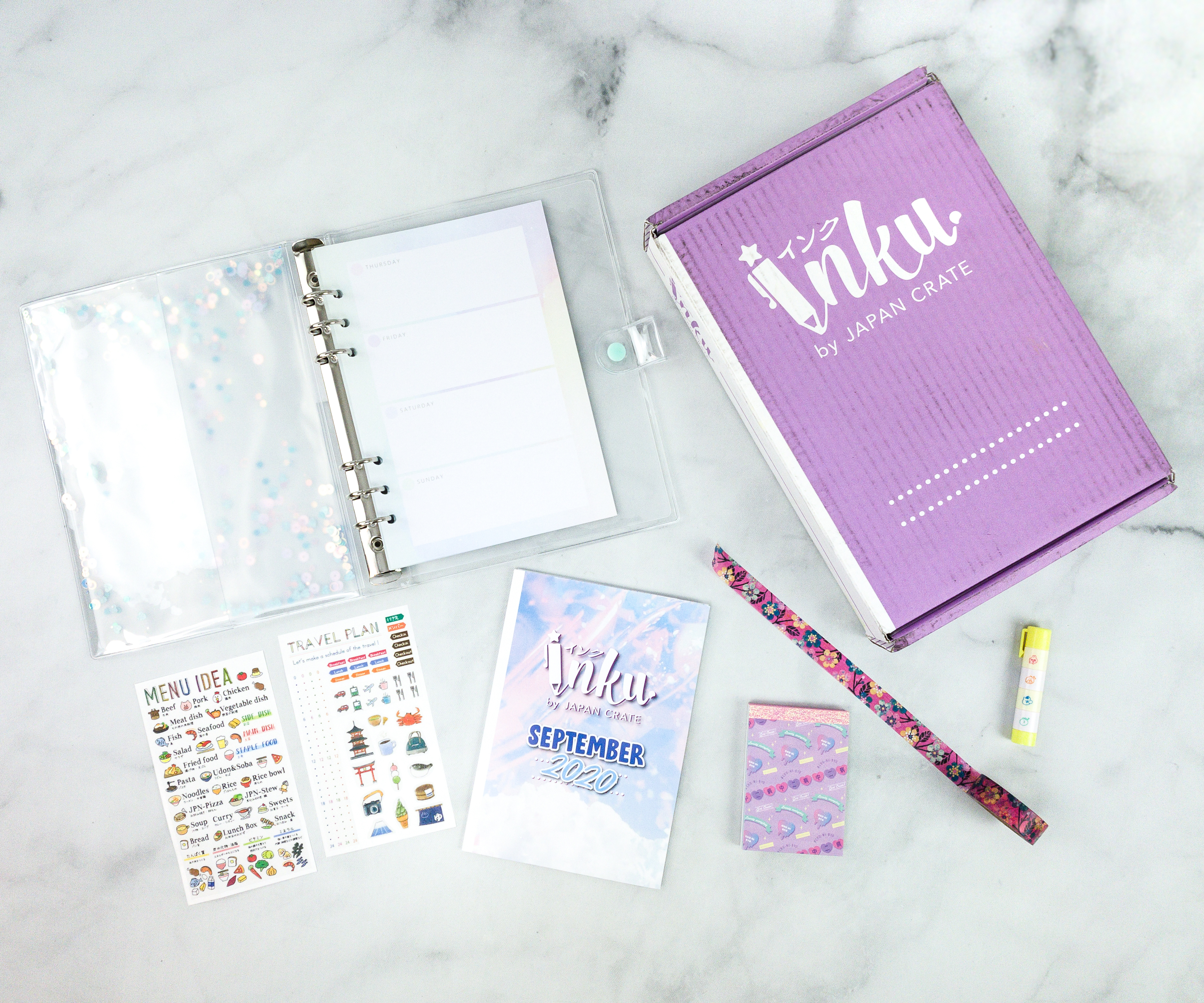 Everything in my box!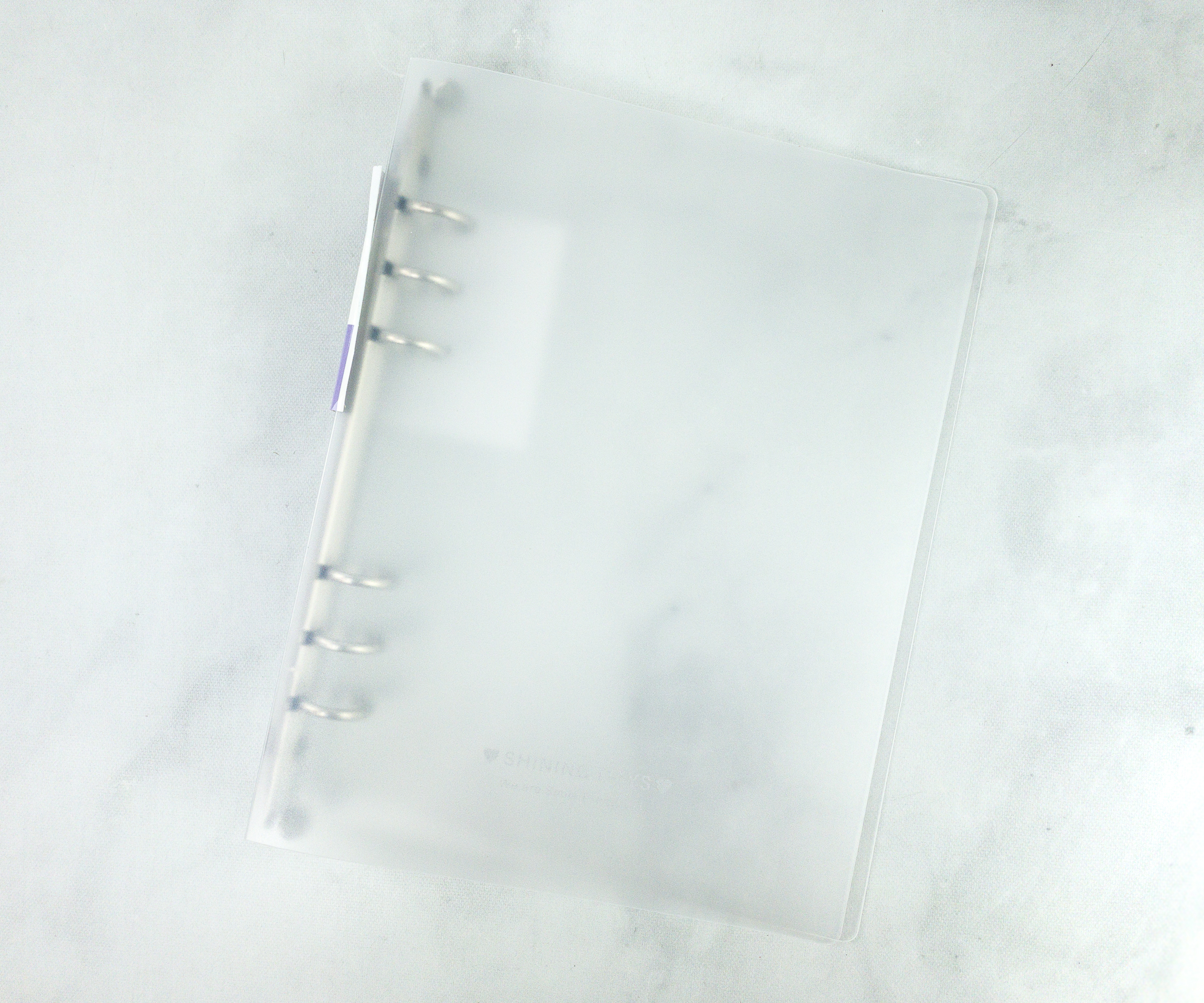 3-Piece DIY Planner Set. It's time to get creative with this do-it-yourself planner set! It includes a binder, a PVC cover, and page inserts.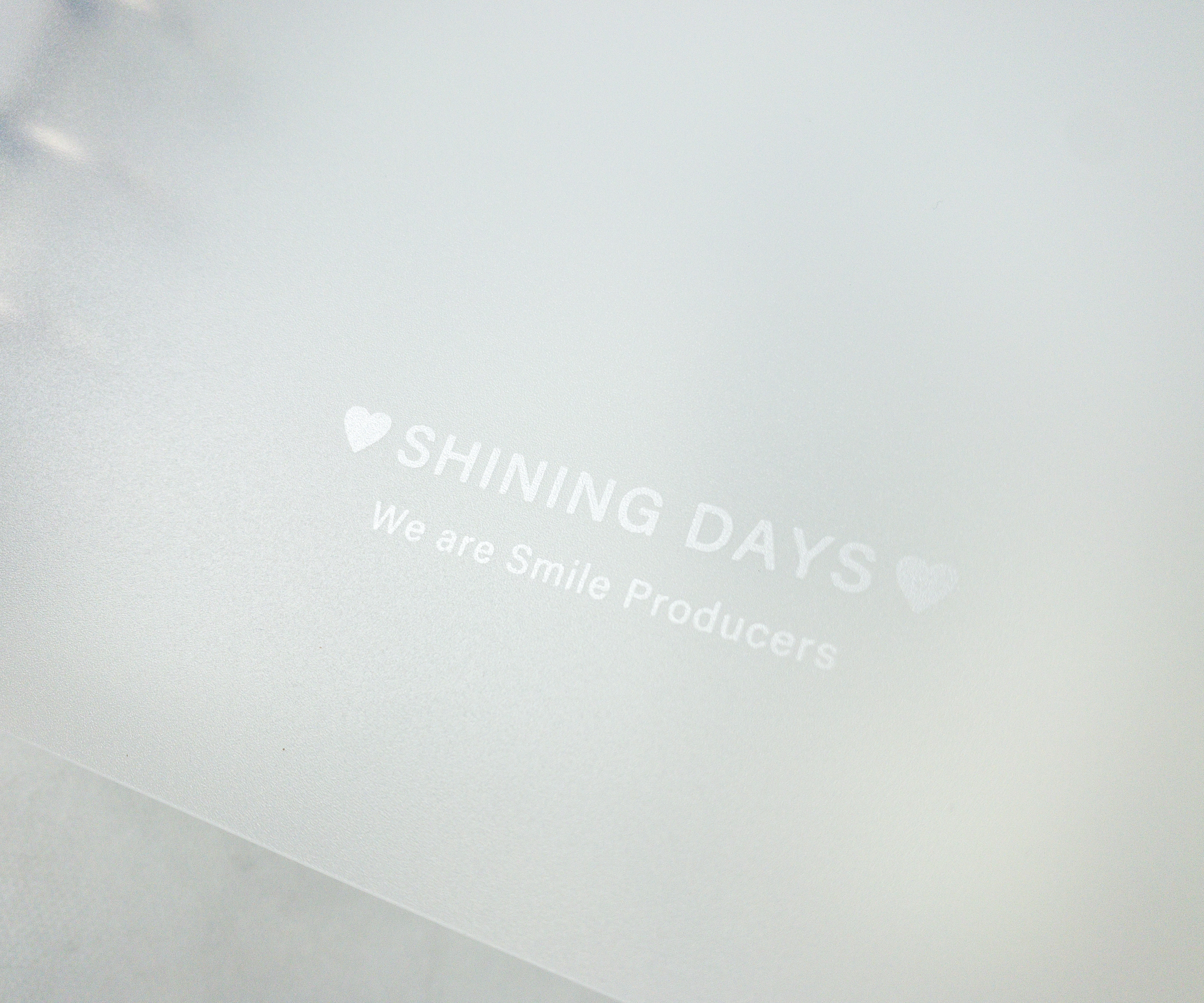 There's a small print on the bottom part of the binder.

This A5 binder is just perfect for journaling!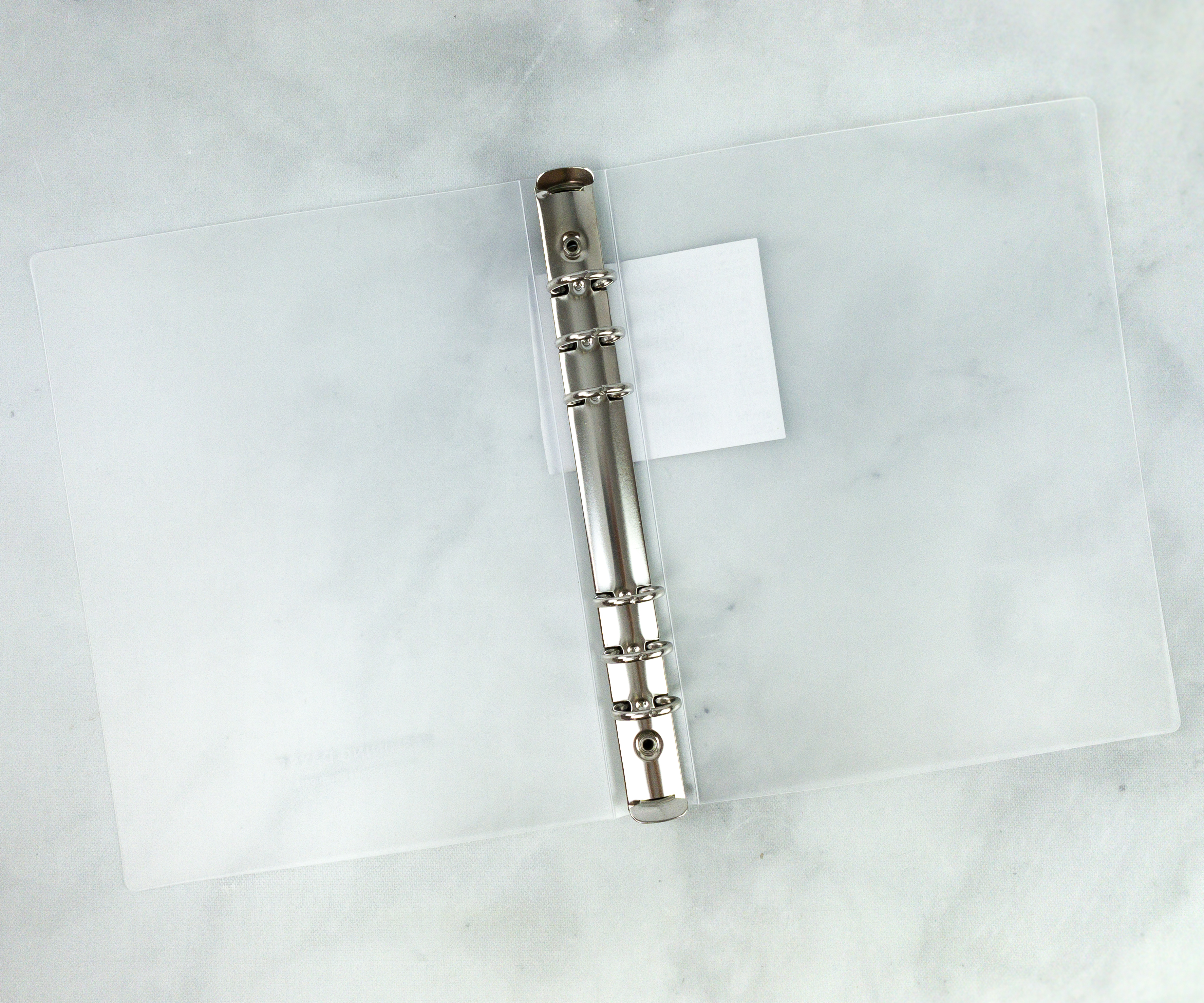 There are 6 holes where you can insert the paper. For now, it looks plain, but wait until we add the pages and decor!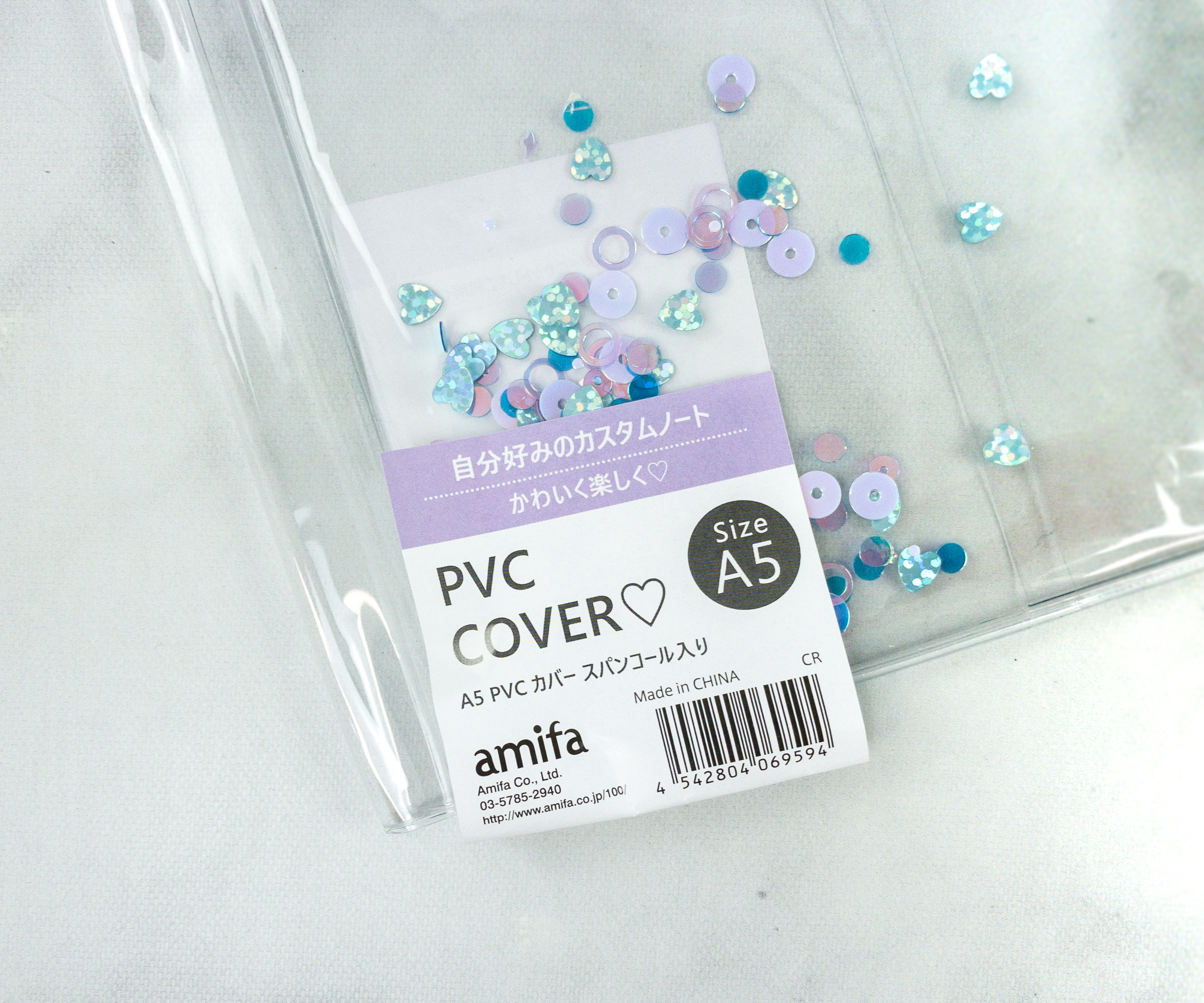 Another thing included in the set is this sparkly PVC cover!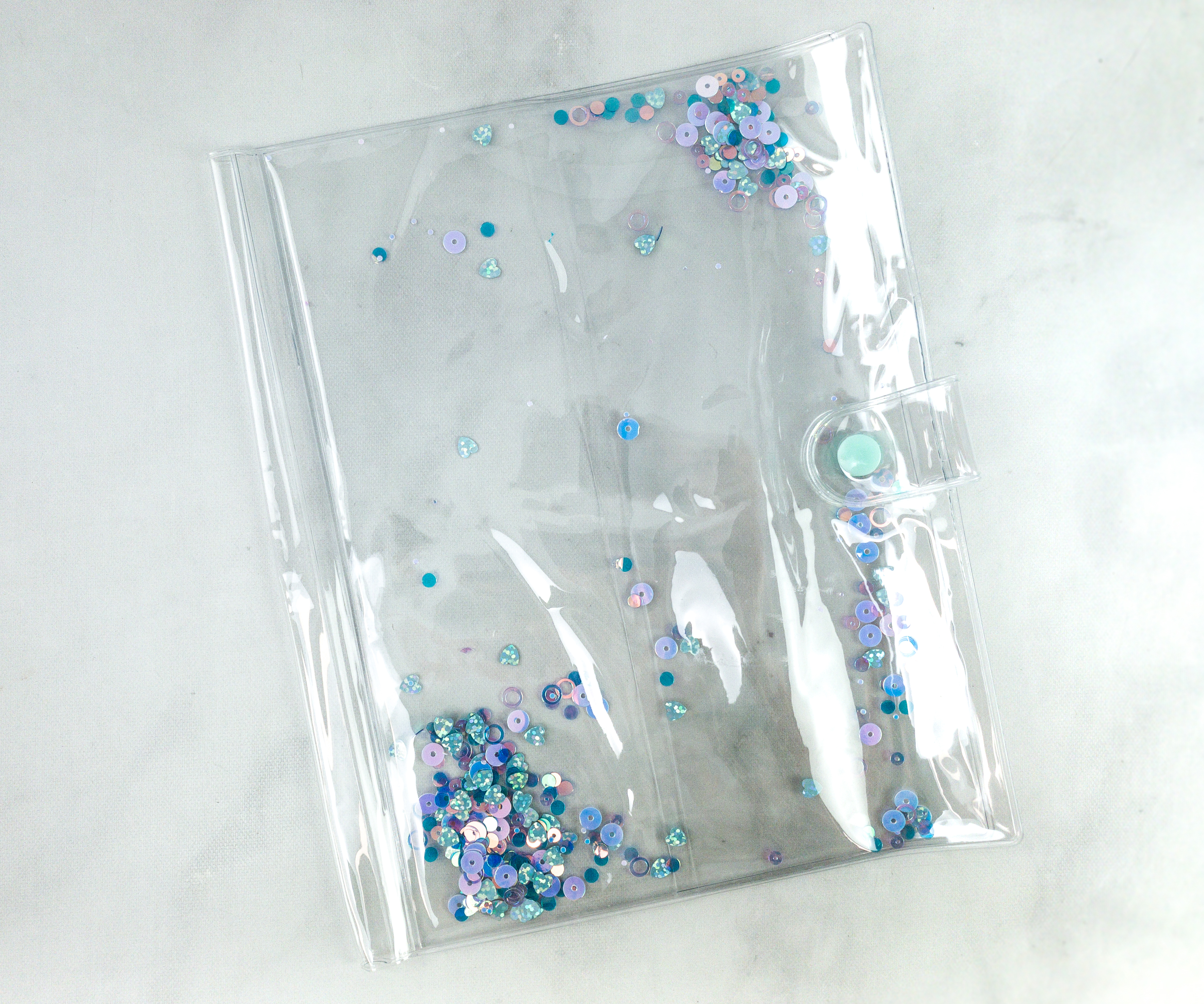 It has sequins on it, and it also came with an automatic button closure.
It's easy to attach on the binder as well!
The sparkly cover looks really nice!
Here's how it looks like when I put the PVC cover on the binder. It fits well.
Along with the binder and cover are weekly inserts!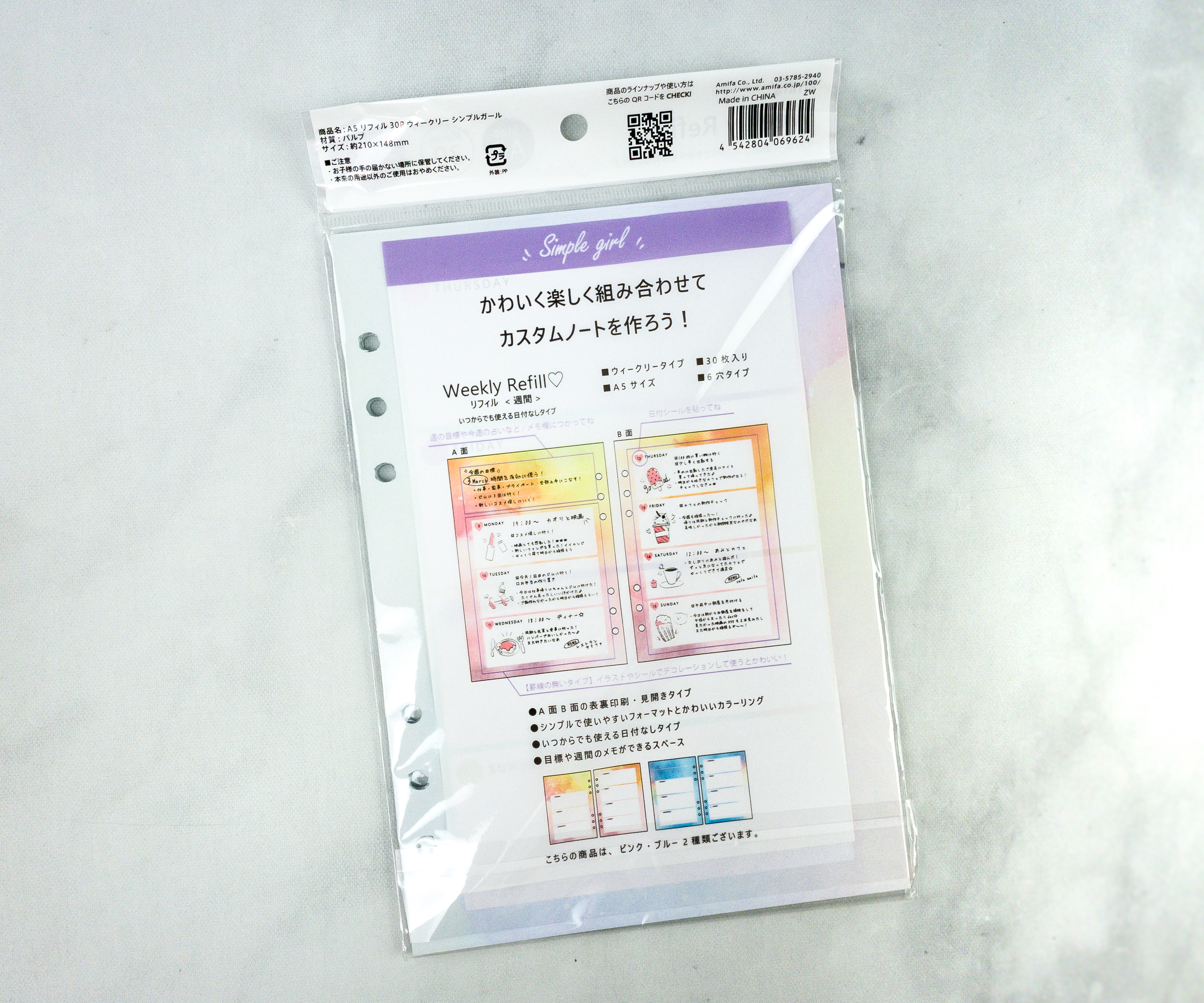 The pack has 30 pieces A5-sized refills.
Whether for planning or journaling, these inserts are perfect because there's ample space for each day! I also like the subtle pastel colors on the borders of each page.
It's done! My journal is already looking great. All I need is to start writing and to add some stickers for decoration.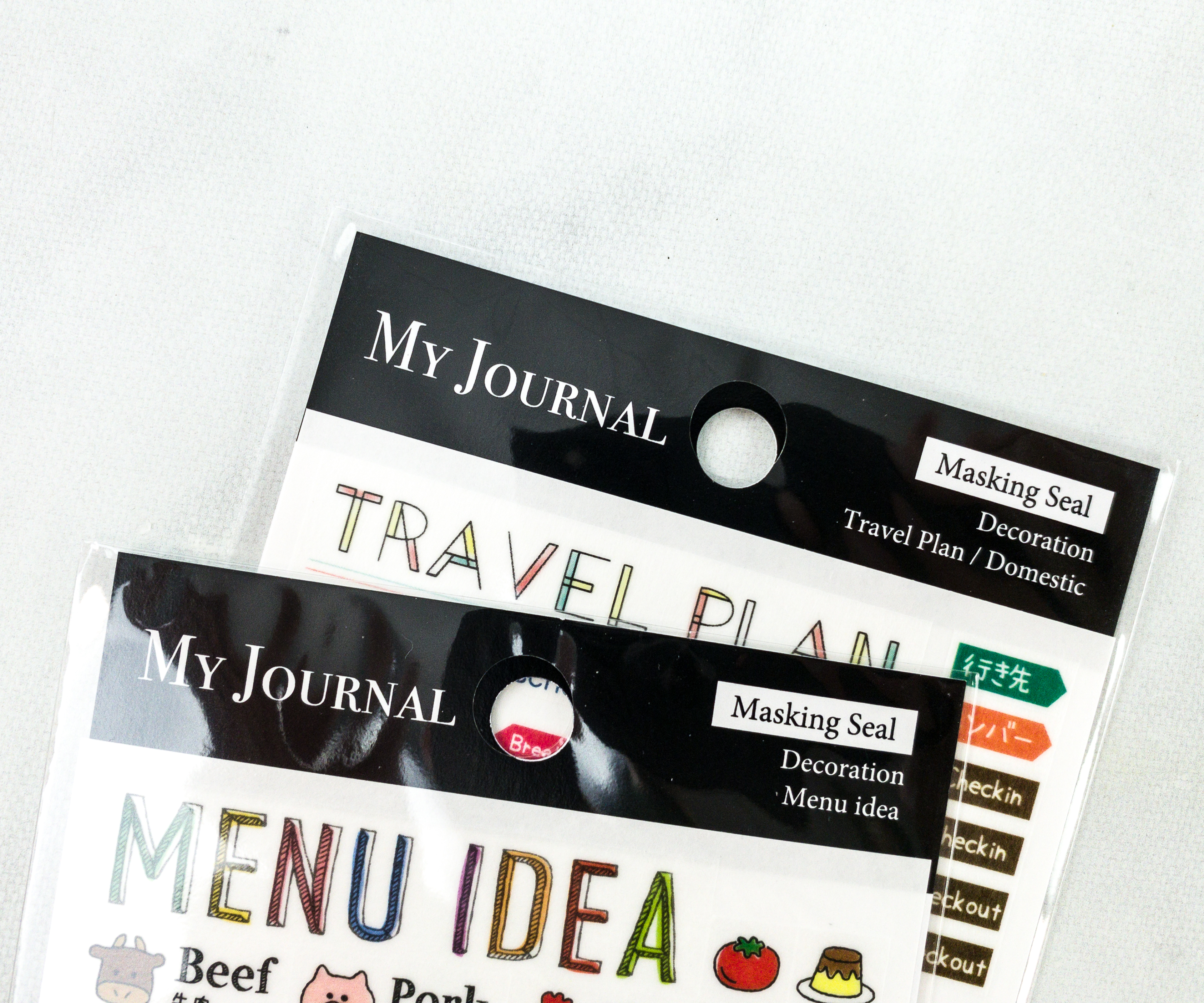 Stickers. Speaking of decorating, here's a couple of sticker sheets to spruce up any journal or planner! One is all about food and the other is all about travel.
The first sheet is full of food stickers! This is useful if you love documenting what you ate or you want to make a meal plan. The drawings are so kawaii and there are also Japanese translations for some of the food items.
Another set is for travelers! Most of the featured places and things in this sticker sheet are from Japan!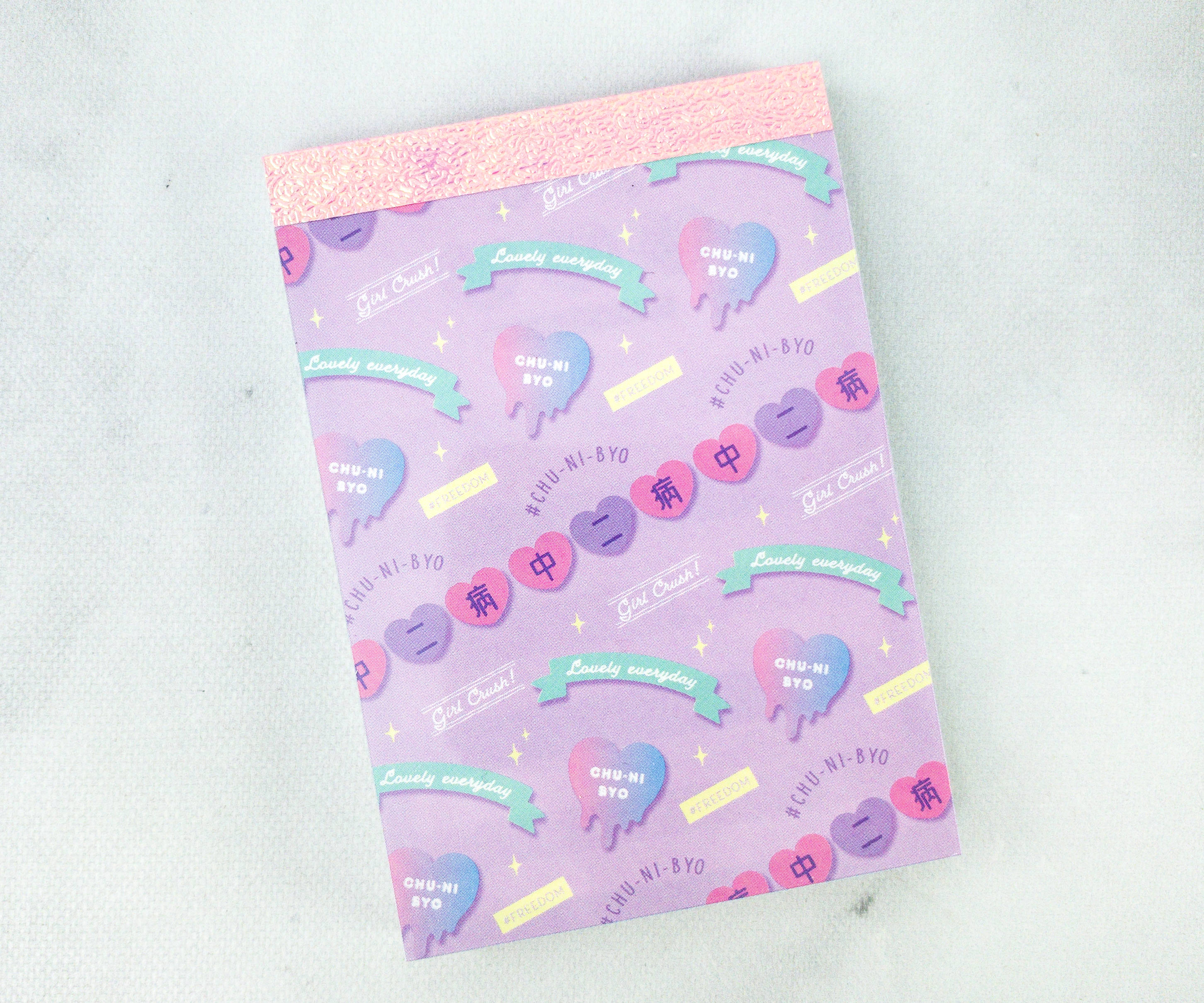 Mini Memo. It's always great to have a memo pad in handy! This one is small enough to stash into my purse or bag for easy notetaking.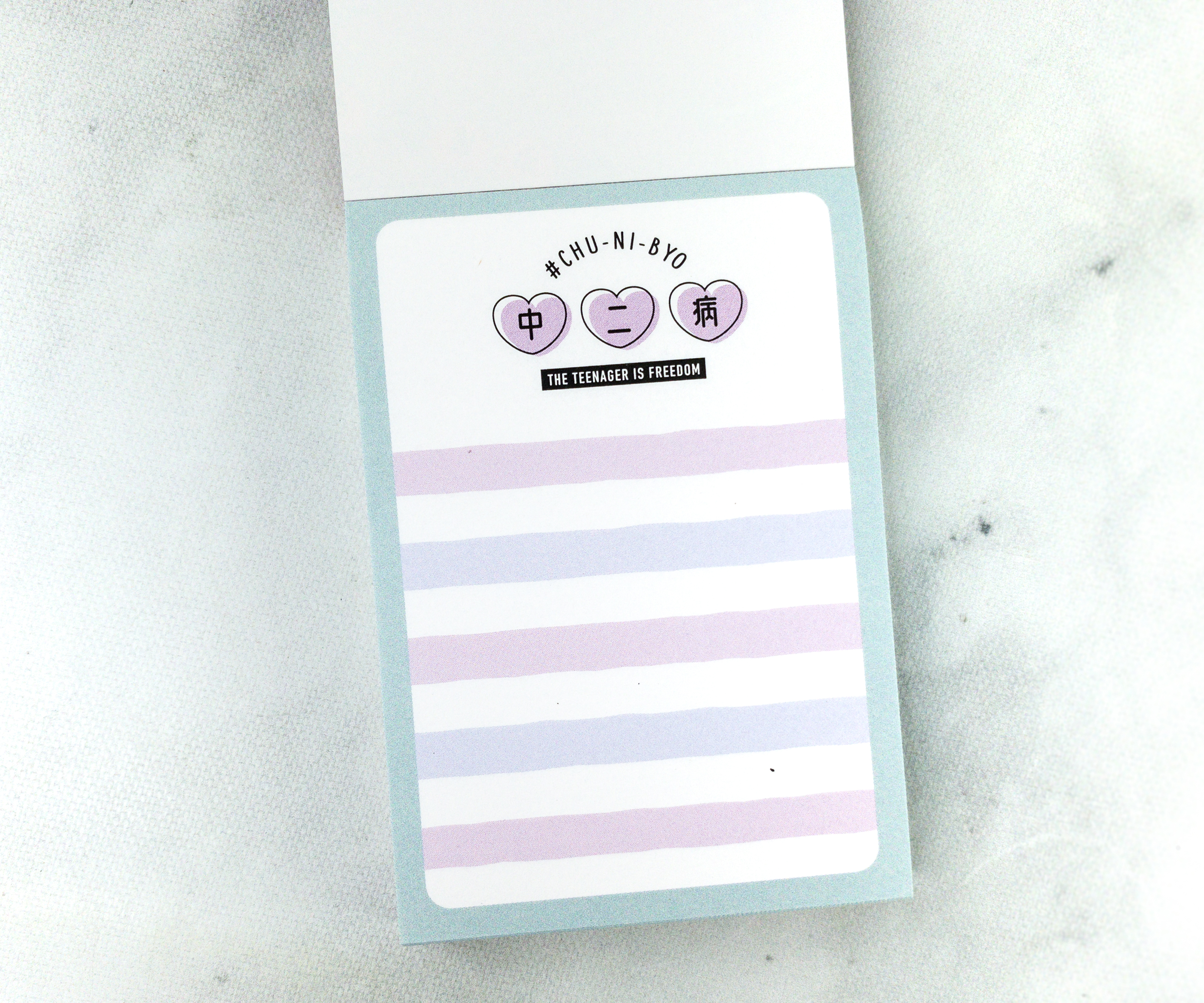 The pad came in retro pop-style and I love it!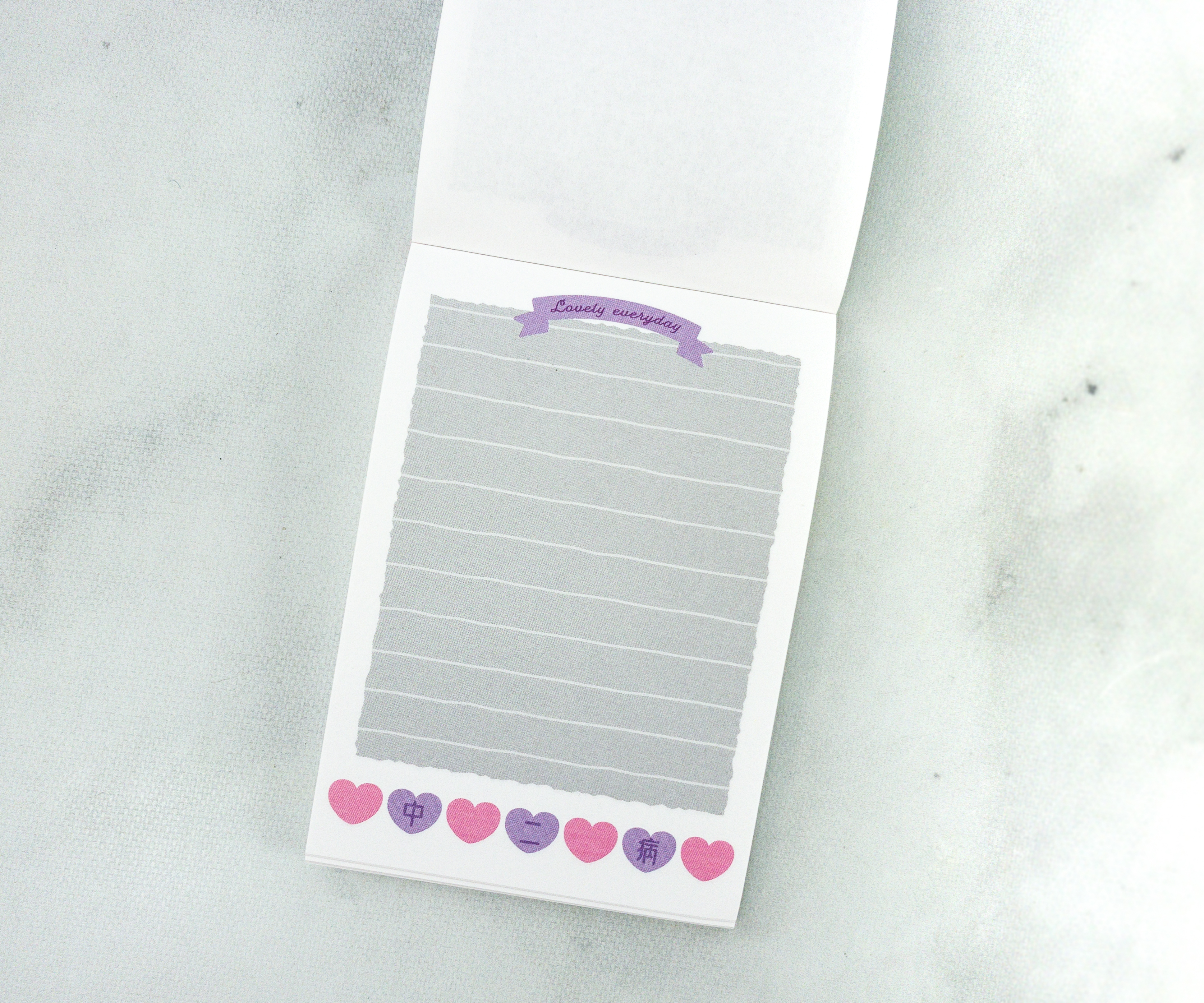 Most of the pages are lined. The paper quality is also good.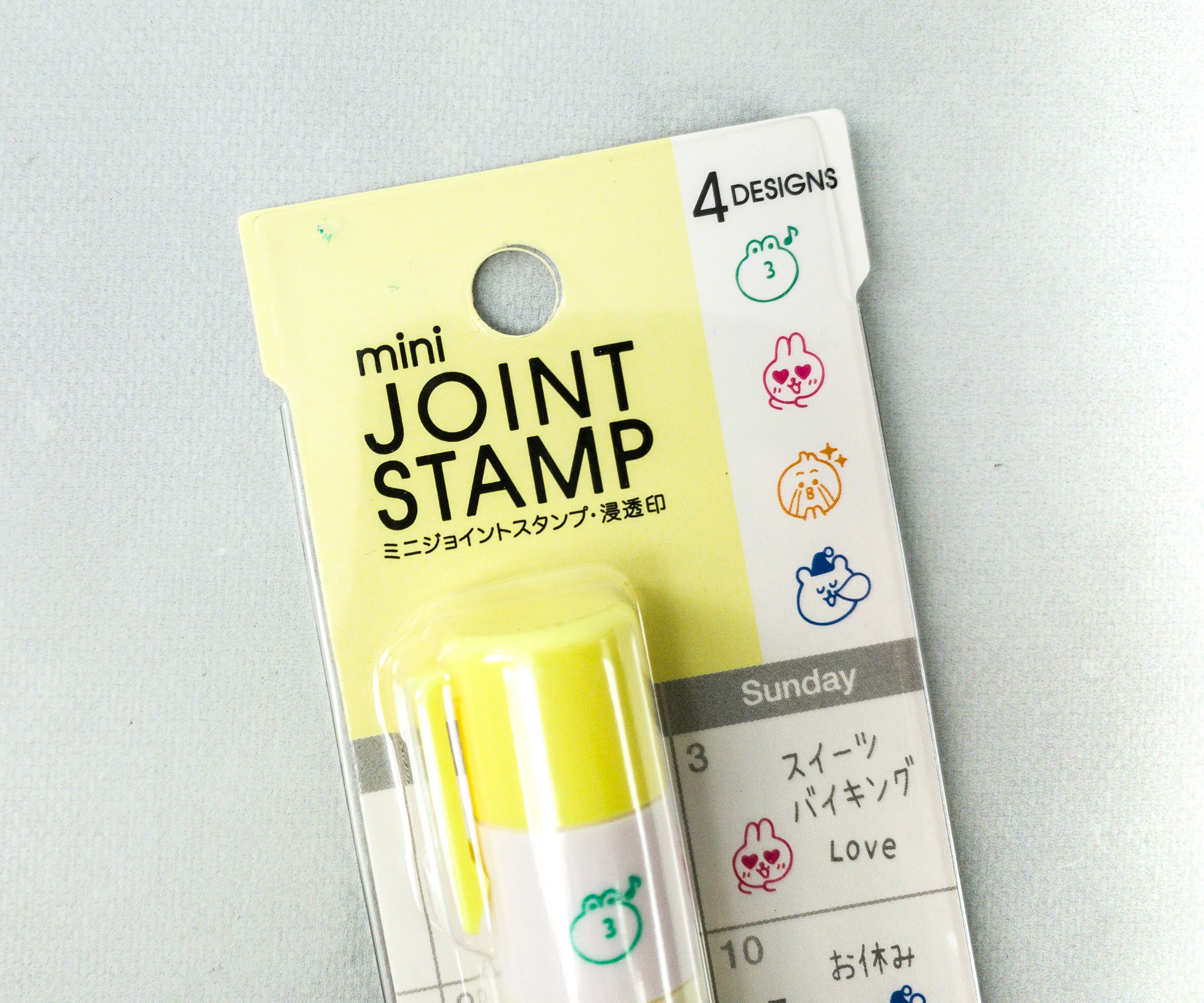 Joint Stamps. Using stamps is another kawaii way of decorating journals and planners! In this box, I received not just 1 but 4 stamps!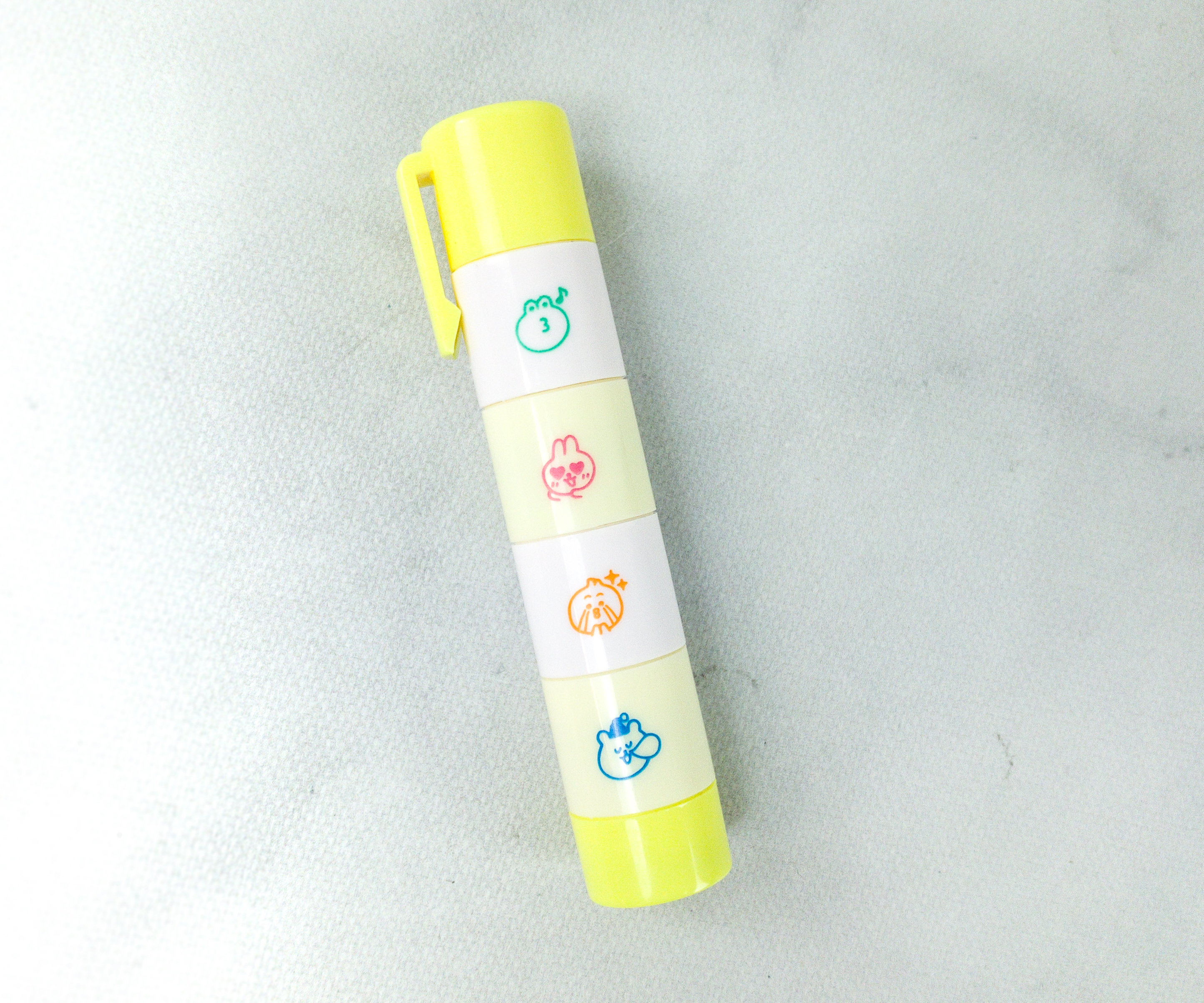 The stamps were stacked together, making them easy to store.
The stamps can be interchanged as well. It also came with a cap so you can keep the ink from getting dry easily.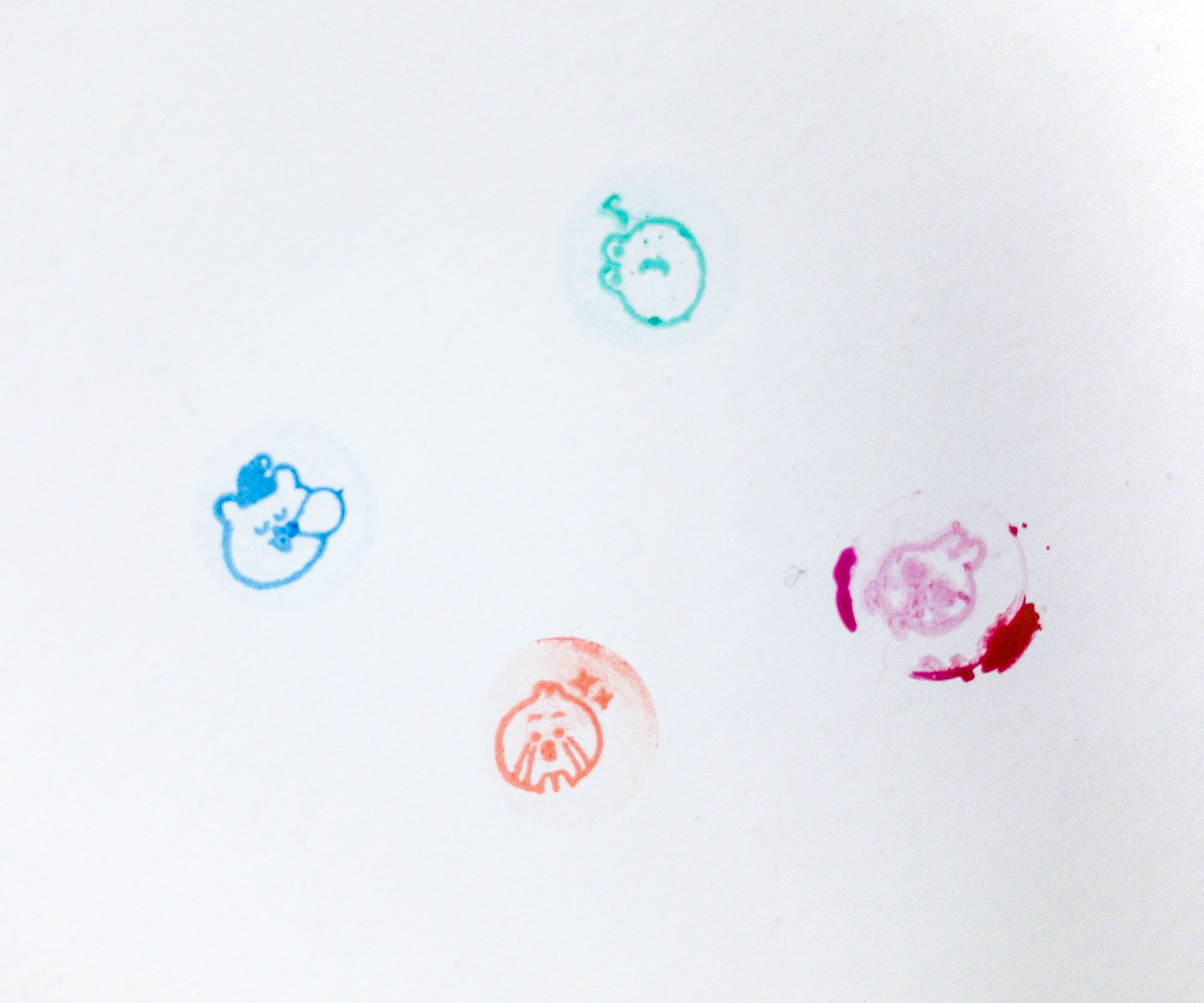 The stamps look adorable and they even come in different colors. You just have to wait for them to dry to avoid smudging.
Floral Washi Tape. I love washi tapes and I'm so happy to receive another one from Inku Crate! This time, it features a floral design!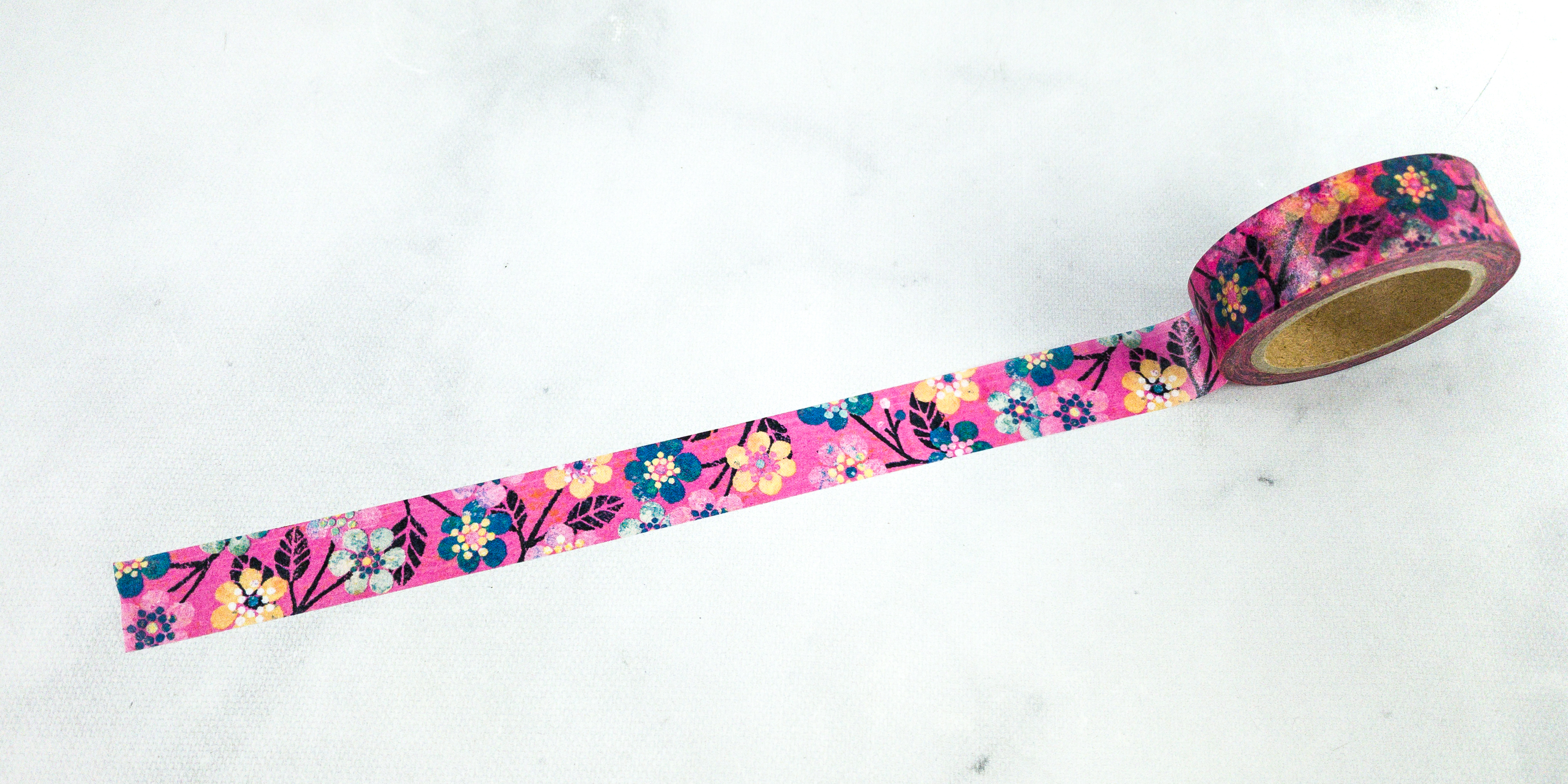 The design is truly Japanese! It's created by the talented hands of illustrator Tomoko Hayashi.
It's lovely! It also reminds me of the beautiful kimonos that the people wear during Japanese Festival celebrations.
Inku Crate by Japan Crate is always packed with cute items any stationery lover would love to have in their stash! My favorite item this month is the DIY planner. It's fun to customize it, and I like that I just have to refill the paper when I run out of pages. Coming in a close second is the washi tape because I like the floral details and the colors. The meal and travel stickers are also kawaii! This subscription is a great option for those who want to get their hands on high-quality stationery items which are only produced in Japan. I get crafty whenever this box comes and I couldn't be happier!
What do you think of the Inku by Japan Crate Box?
Visit Inku Crate by Japan Crate to subscribe or find out more!