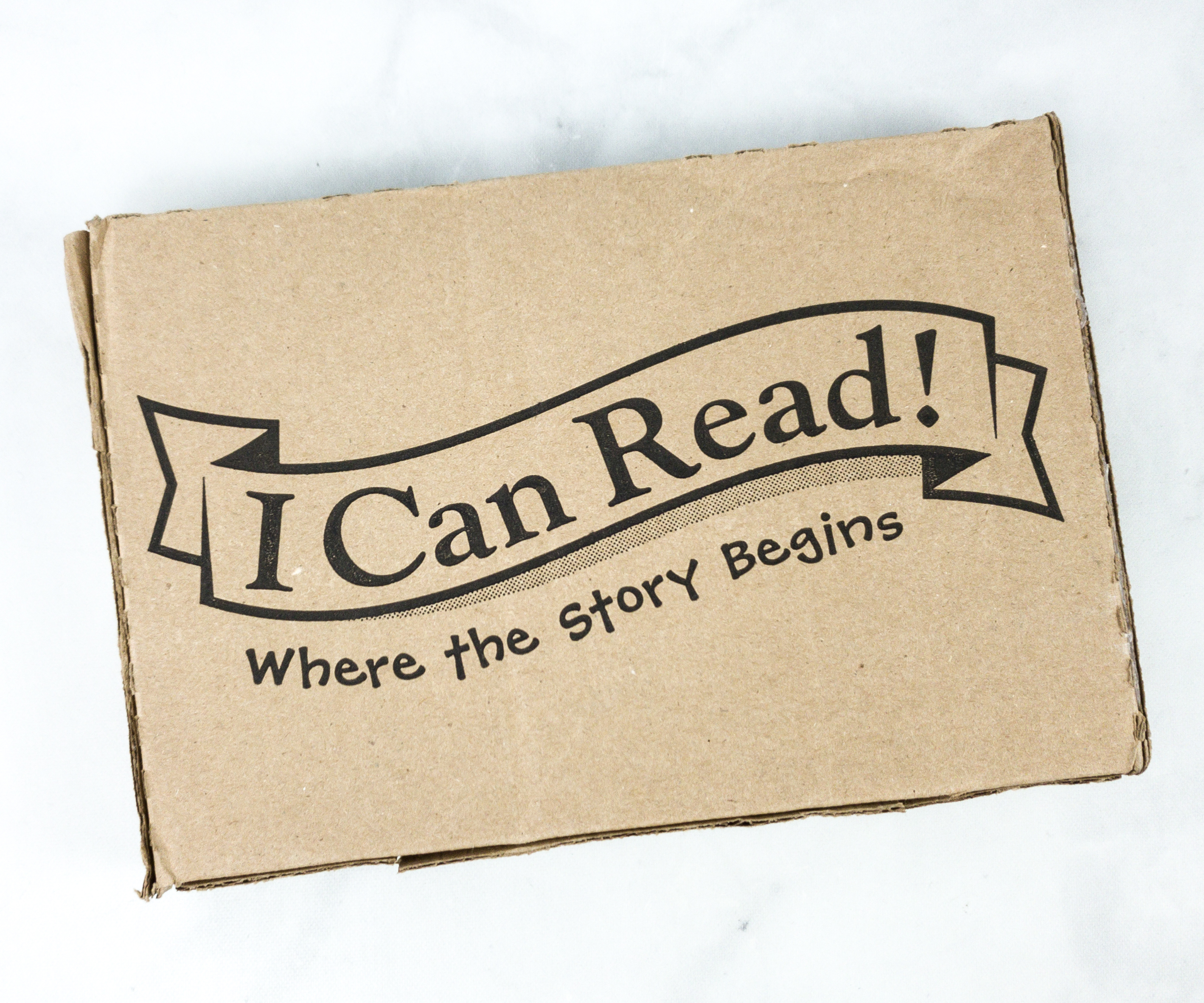 I Can Read! Book Club is a monthly subscription that sends new beginner-friendly books! Your welcome shipment will include 2 FREE books, each a $4.99 retail value, for only $1 shipping and handling. Then, each month, they will send 5 paperback books right at your doorstep for $19.95, plus $4.99 shipping to the U.S., Puerto Rico, and APO address.
DEAL: Get 2 Books FREE! Deal applies automatically, just VISIT AND SUBSCRIBE. Just pay $1 shipping!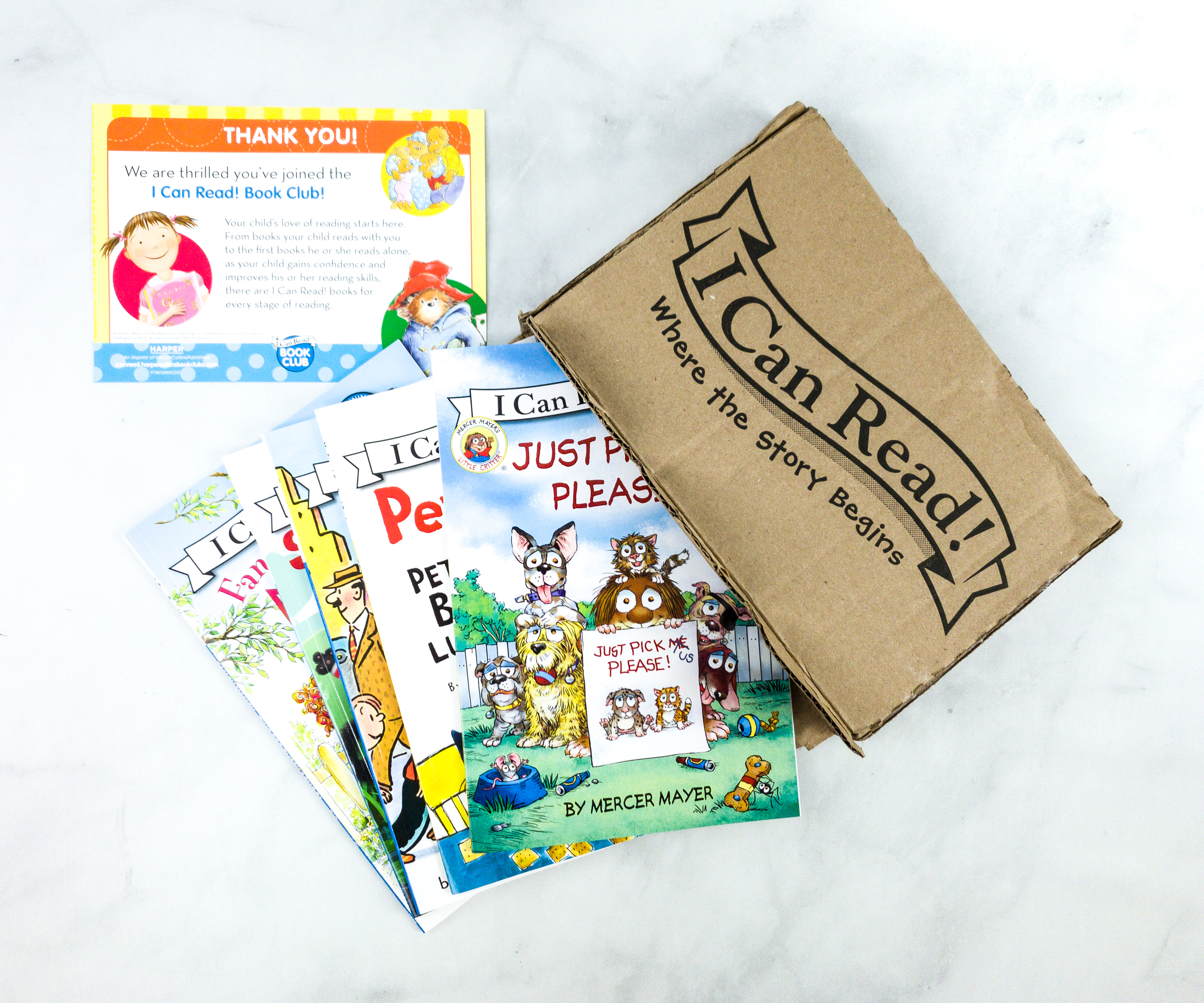 The books look nice!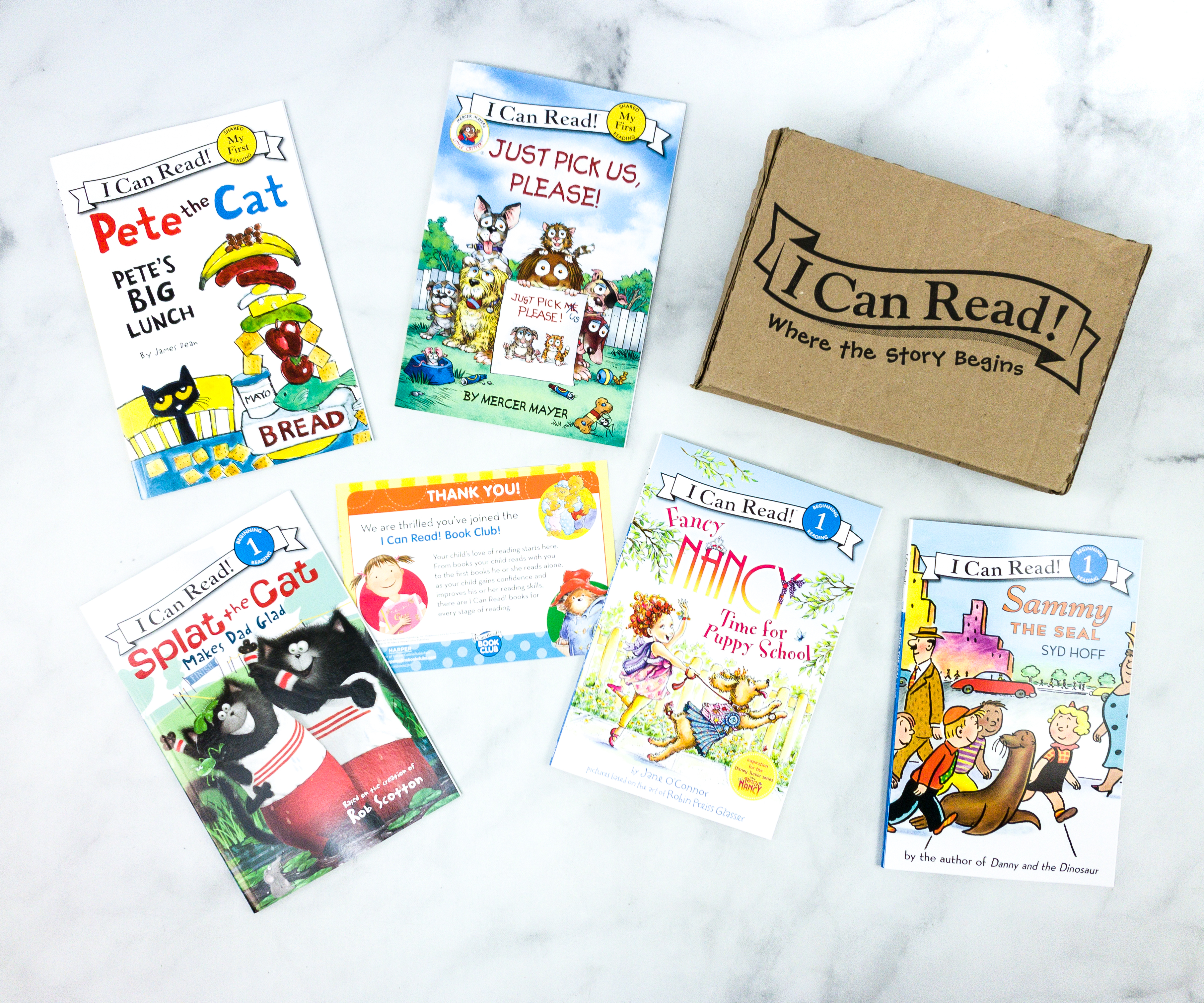 Everything in my box!
Expect kid-friendly books featuring some of the most beloved characters in the history of children's literature, many of which are also created by renowned authors and illustrators. All these full-color stories are aimed to help children to develop their essential reading skills. Also, the books are organized and are color-coded depending on the level. There are 6 categories:
My Very First: Introduction to Reading – Basic features of print and reading, short and simple sentences, and full-color stories for children at the very first stages of learning to read.
My First Shared Reading – Basic language, word repetition, and whimsical illustrations, ideal for sharing with your emergent reader.
Level 1: Beginning Reading – Short sentences, familiar words, and simple concepts for children eager to read on their own.
Level 2: Reading with Help – Engaging stories, longer sentences, and language play for developing readers who still need some help.
Level 3: Reading Alone – Complex plots, challenging vocabulary, and high-interest topics for the independent reader.
Level 4: Advanced Reading – Short paragraphs, chapters, and exciting themes for the perfect bridge to chapter books.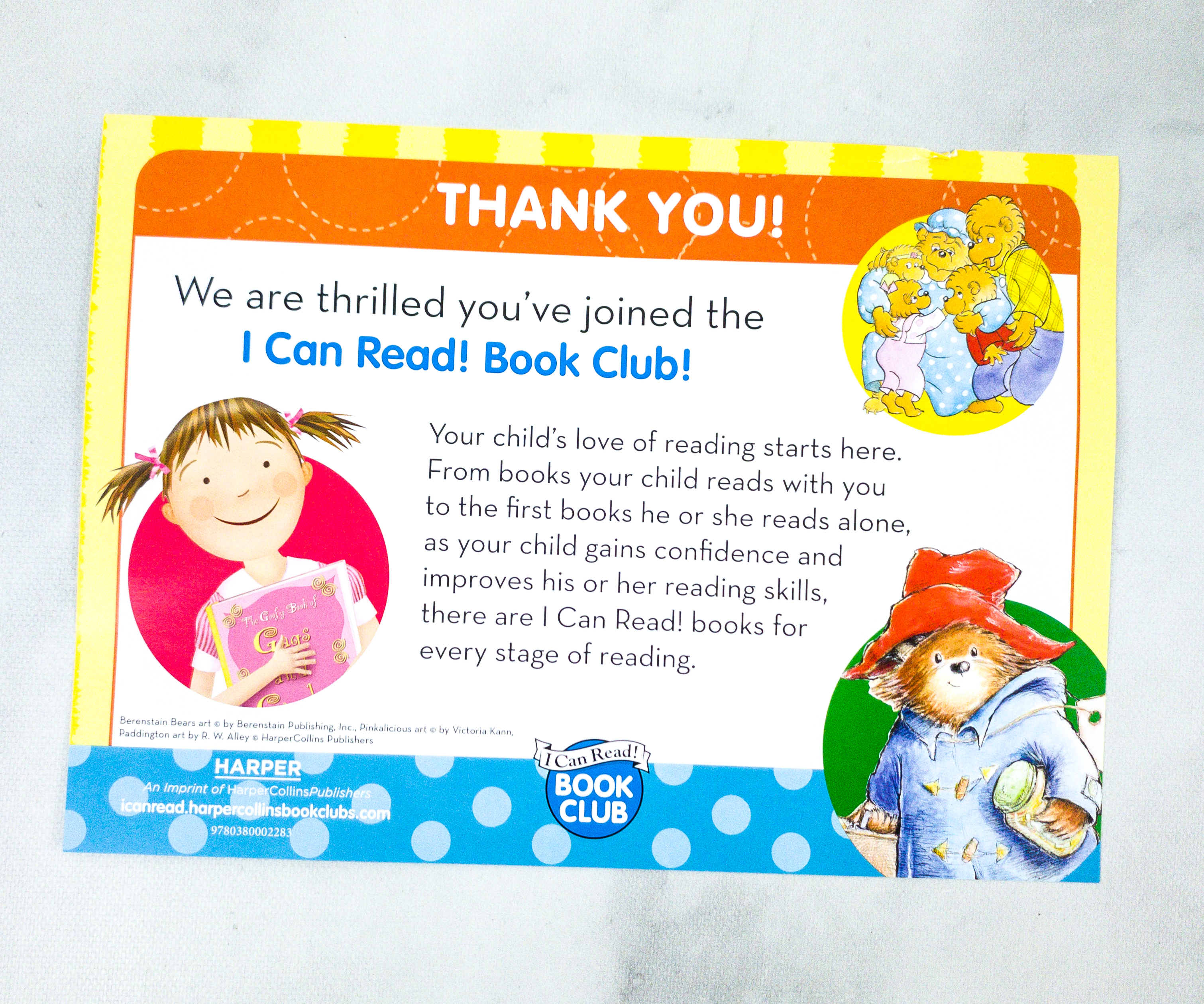 There is an included thank you card from I Can Read! Book Club.
The flip side of the thank you card gave us more information on how we can reach their customer service. Unlike most subscriptions from "legacy" companies, I found this subscription easy to manage (and although I haven't, cancellation is actually easy).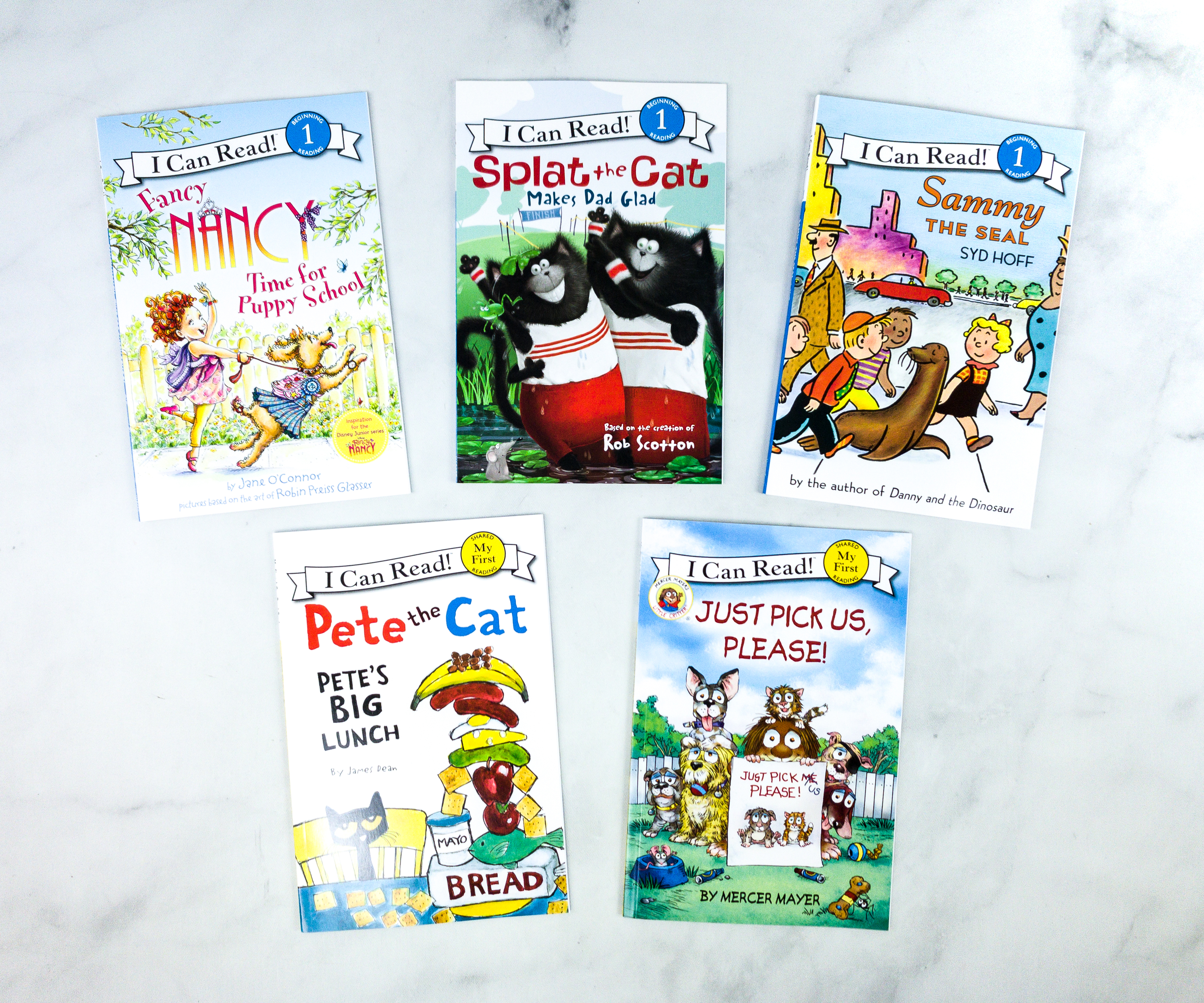 Here are all the books we received this month.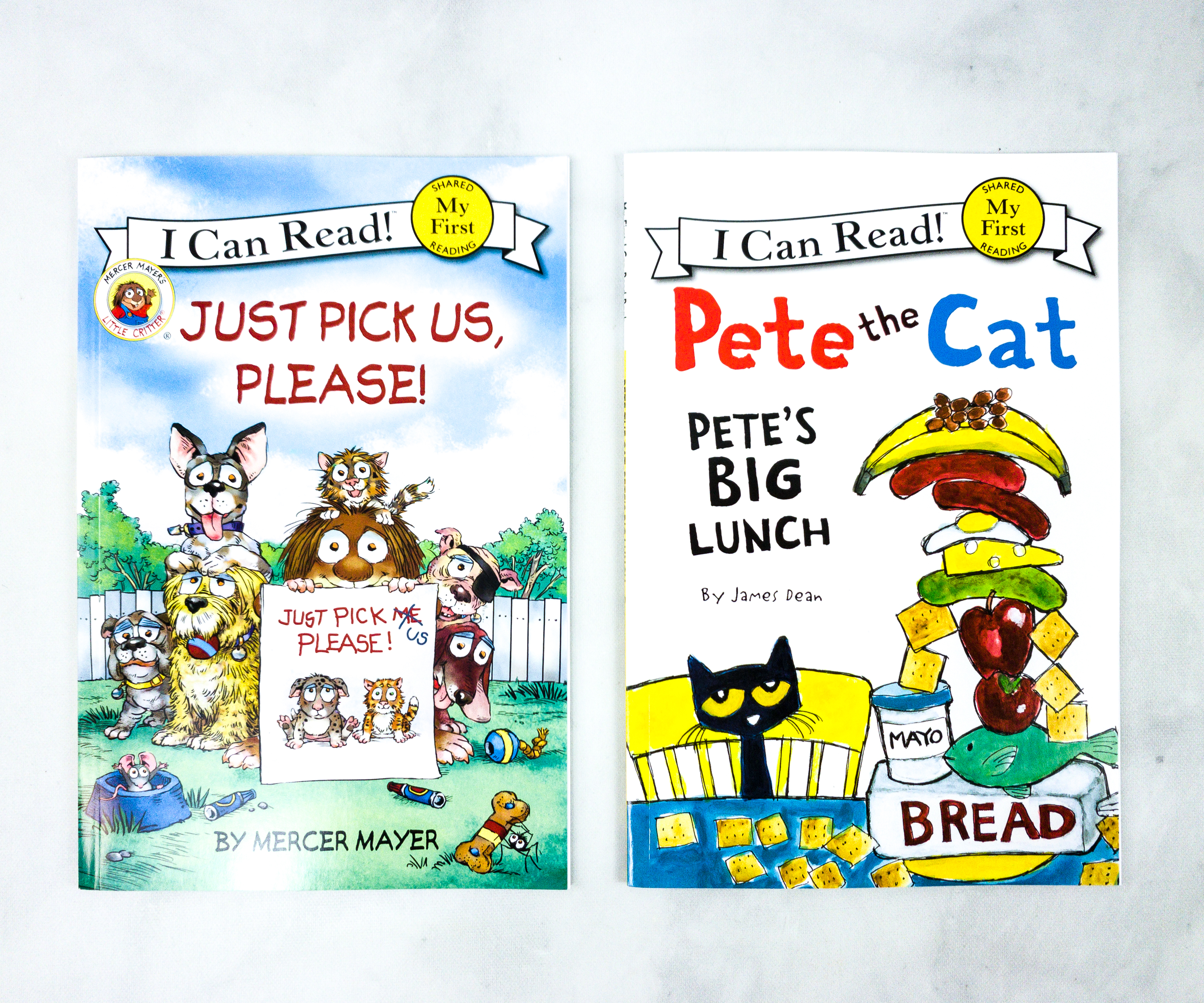 Two of the books fall under the category "My First Shared Reading".
Just Pick Us, Please! by Mercer Mayer ($5.98)
Join Mercer Mayer's classic and beloved character, Little Critter®, as he hosts a pet fair at school. There are animals big and small, furry and feathery, and they all need new homes. With so many new pets in sight, Little Critter just might want one too!

Little Critter: Just Pick Us, Please! is a My First I Can Read book, which means it's perfect for shared reading with a child.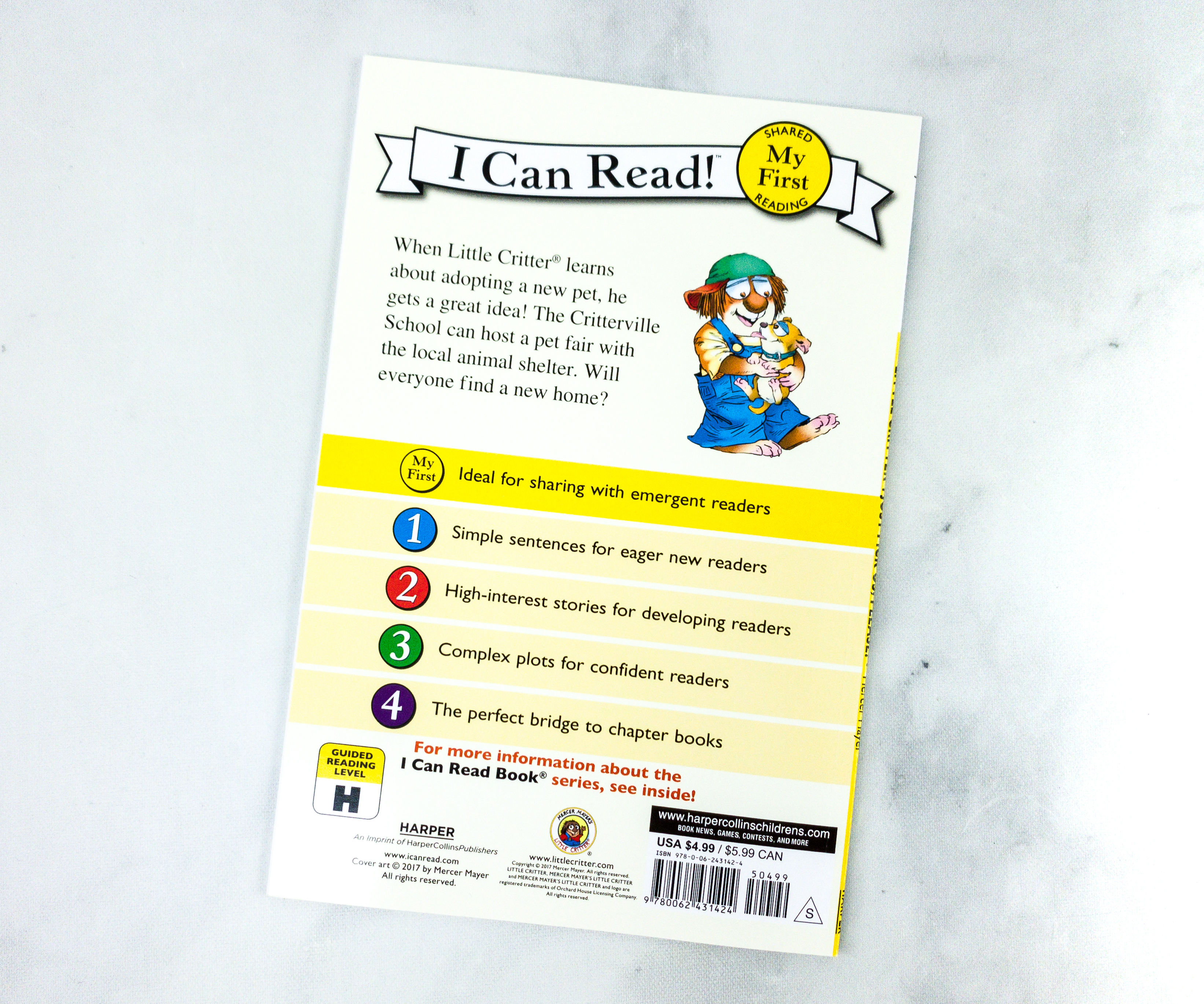 The back of the book introduces us to Little Critter and the Critterville School. This one is a "My First", which is ideal for sharing with emergent readers.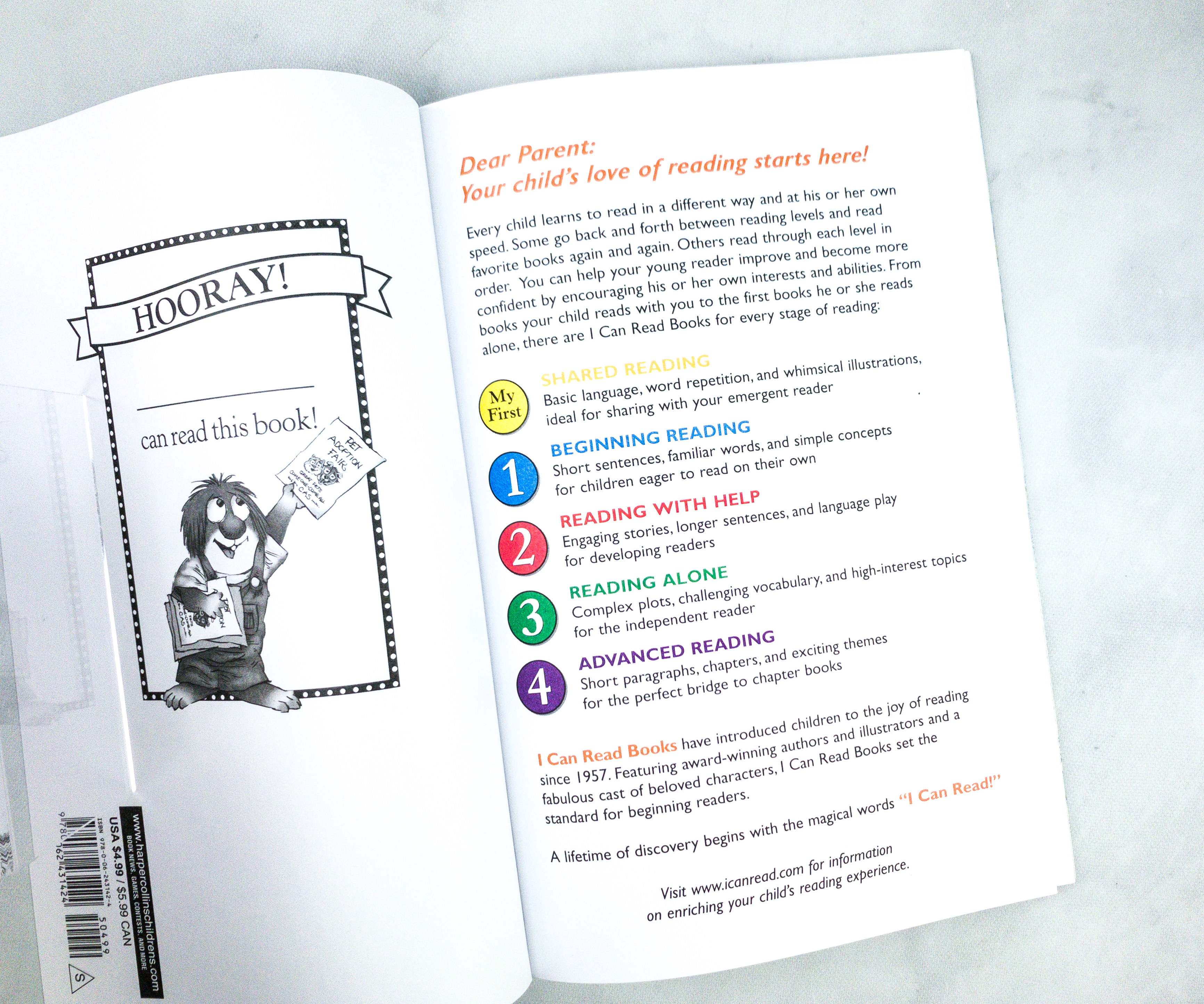 Inside, you can personalize your book with the provided label box. It also explains more about each book level through an included note for the parents.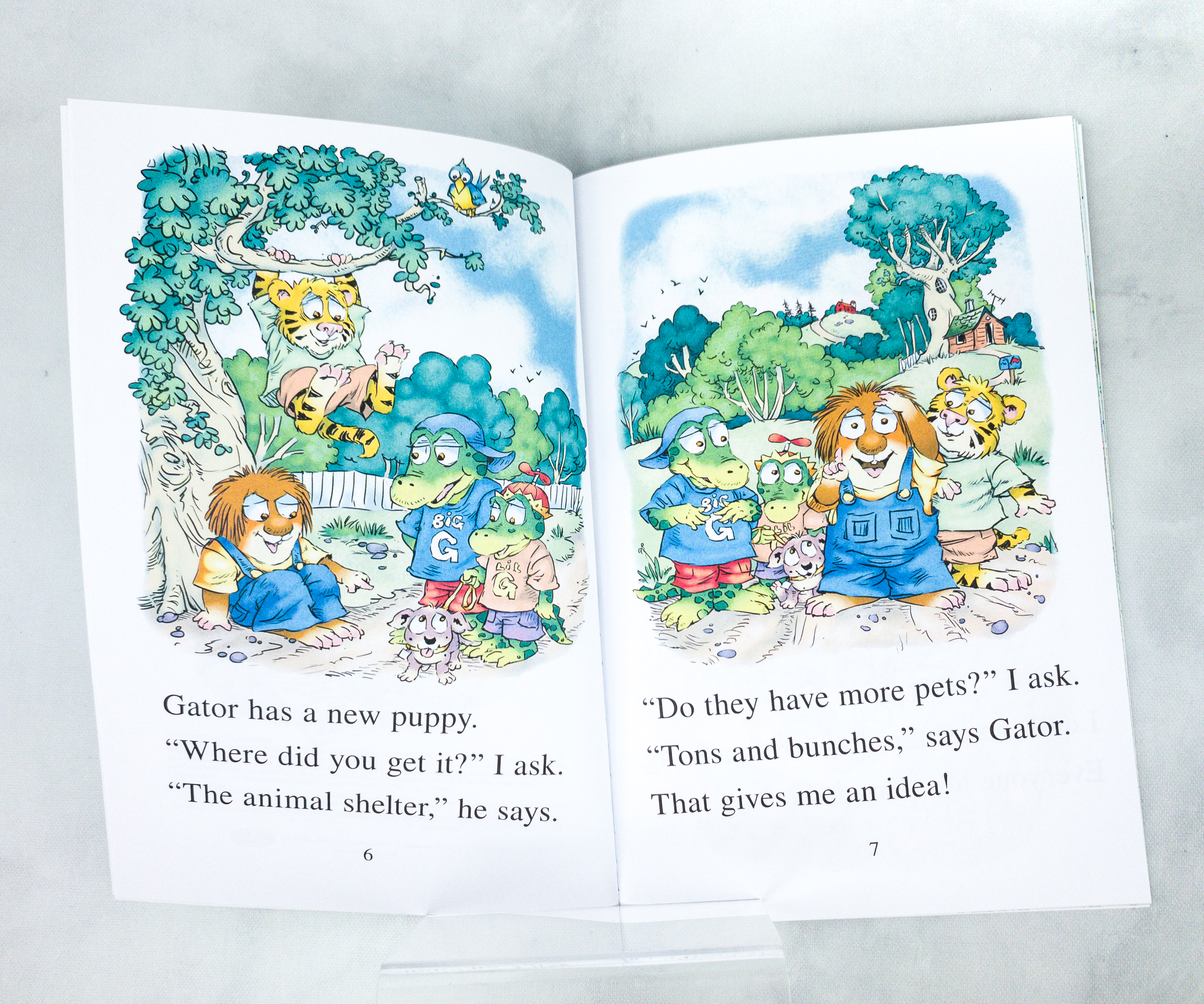 The illustrations are colorful and they're also child-friendly. The book is ideal for read-aloud sessions where the kids can take on each character and reply to each other by reading their character's line.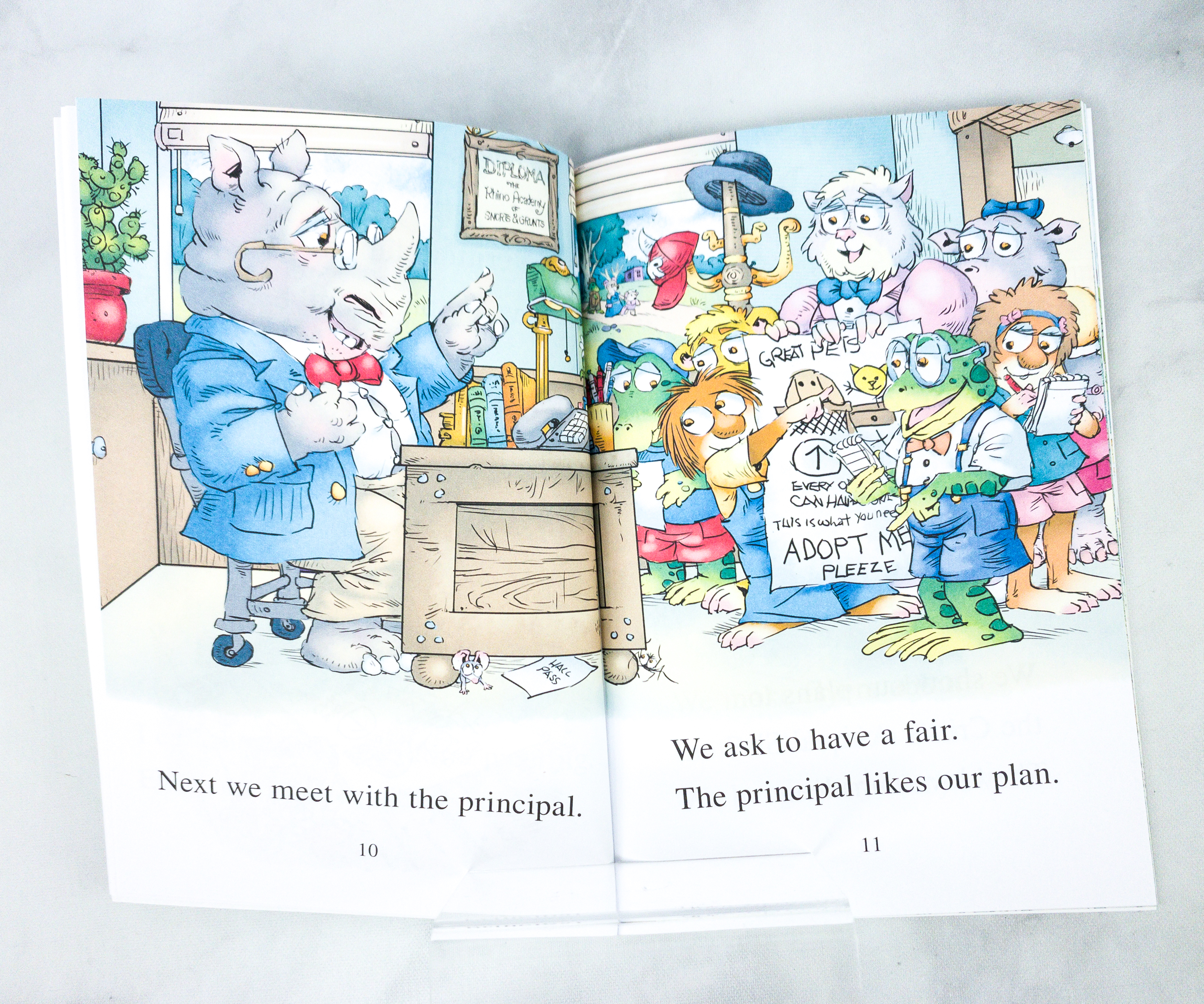 Also, the story is simplified, so the kids can easily follow through. The kids also like the story where they learn about adopting pets!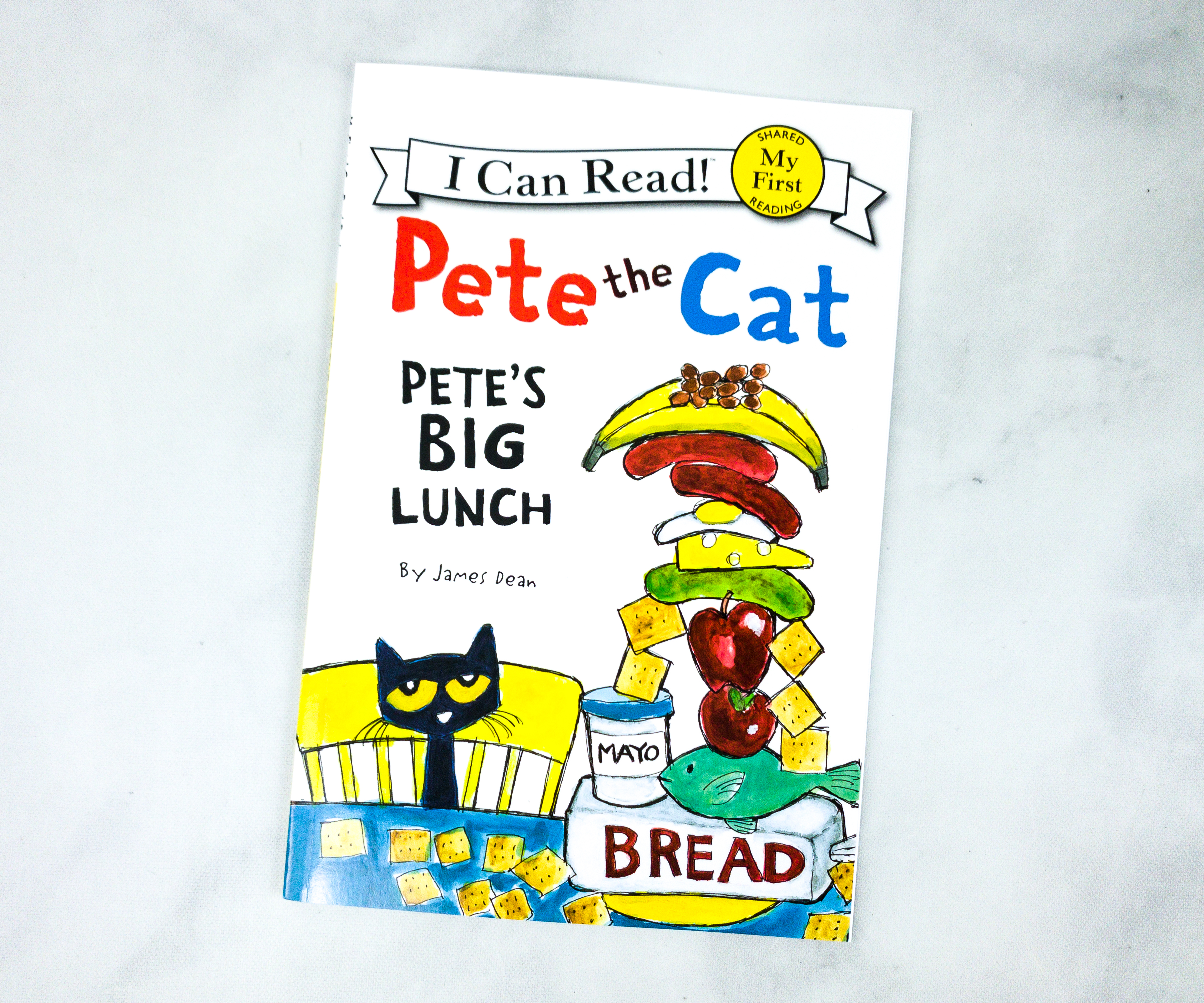 Pete The Cat: Pete's Big Lunch by James Dean ($6.72)
New York Times bestselling author and artist James Dean brings young readers a lunchtime treat!

Pete the Cat makes one giant, tasty sandwich for lunch. But what's the fun in eating lunch without your friends? Pete the Cat fans will enjoy Pete's funny food creativity and Pete's joy in sharing with friends.

Pete the Cat: Pete's Big Lunch is a My First I Can Read book, which means it's perfect for shared reading with a child.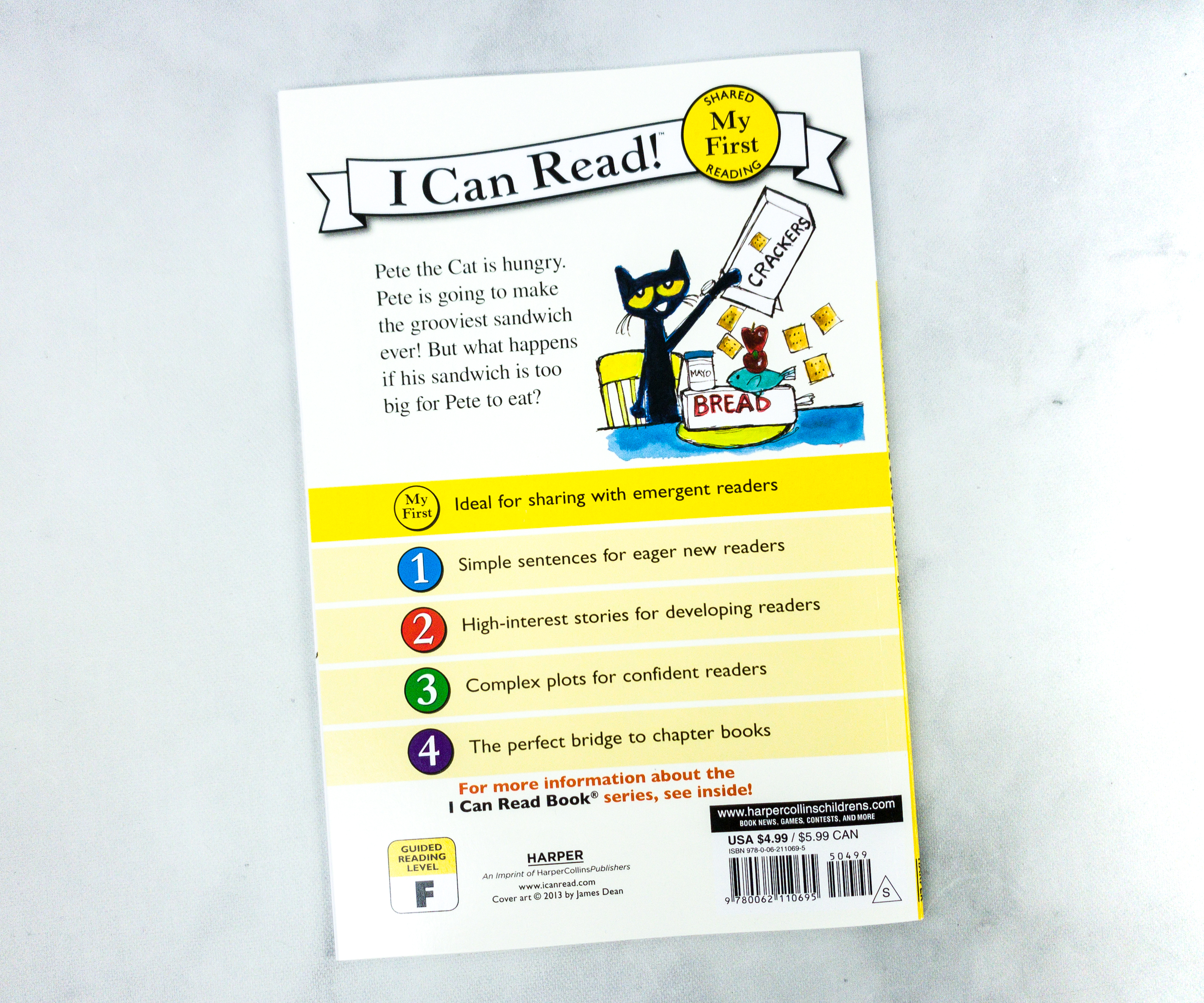 Here's another Pete the Cat story, and this time, Pete is going to make the grooviest sandwich! It's nice to get another book with the same character, it's like following a series and we all love it.
Pete's story consists of single lines that the kids can easily read. The illustrations are also simple like the flow of the story.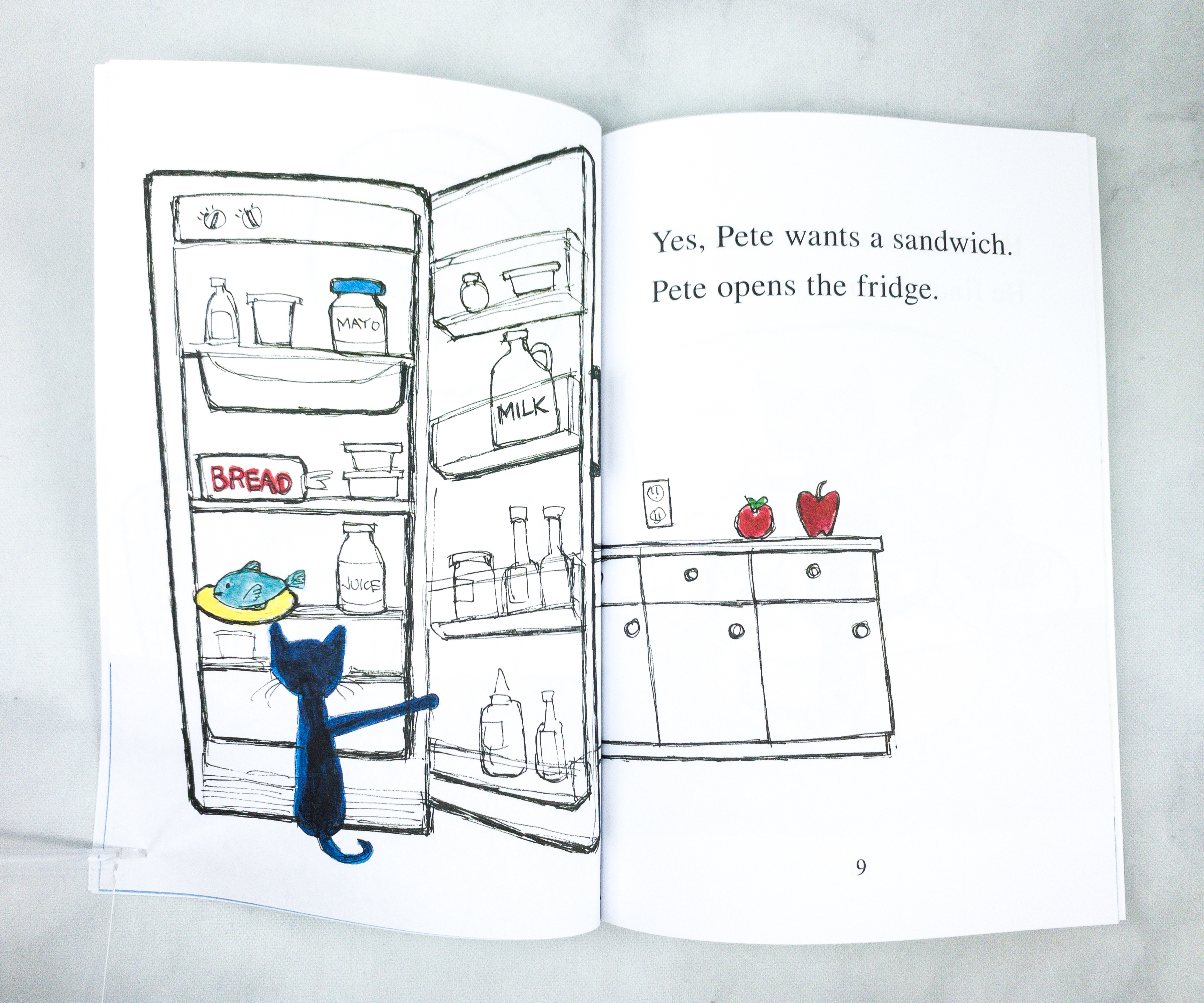 Some pages contain full illustrations, like this one where they show us what's inside Pete's fridge! The story is actually fun to read aloud, and my kids are doing a great job!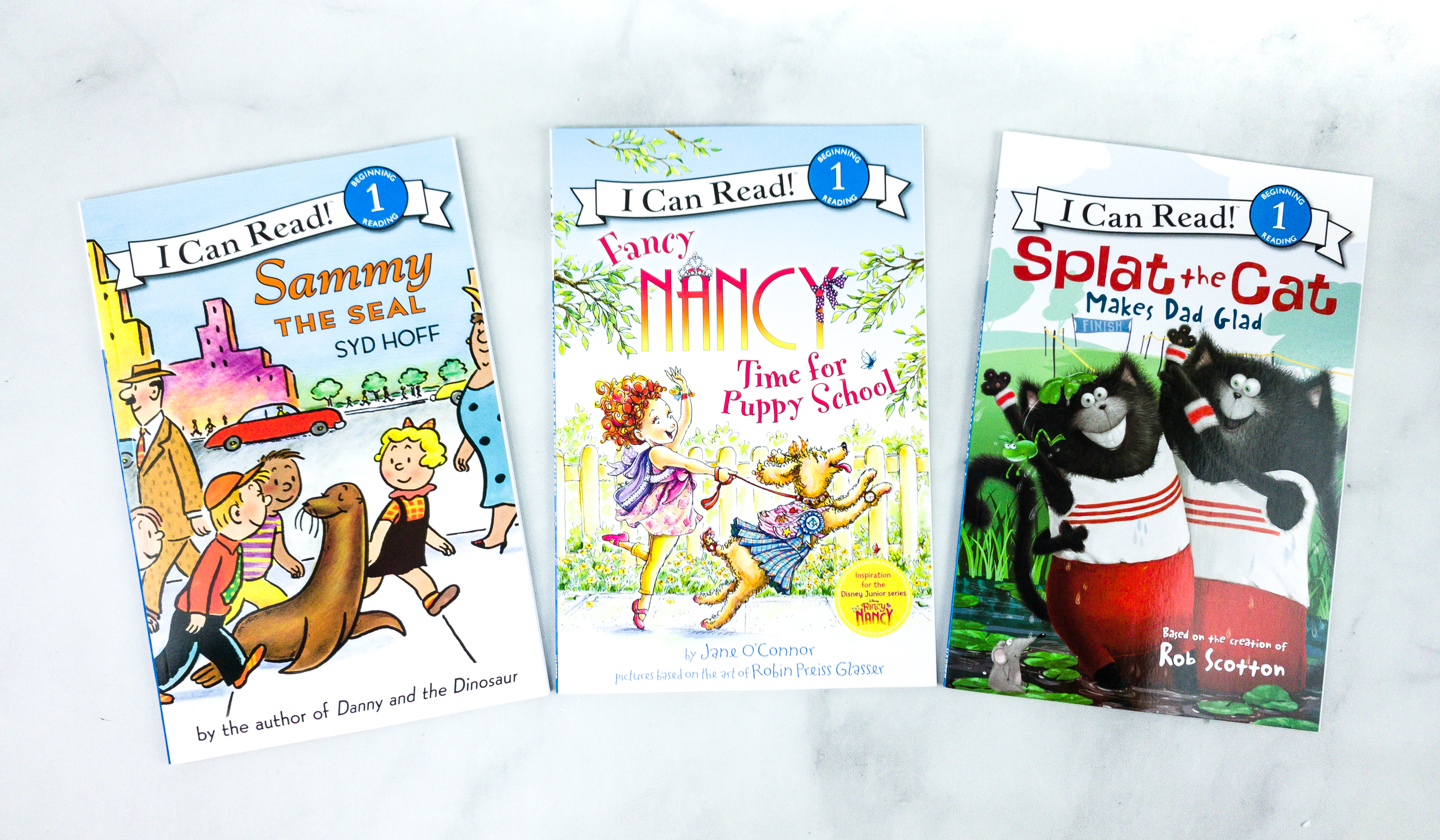 We also received three books that fall under the category "Beginning Reading".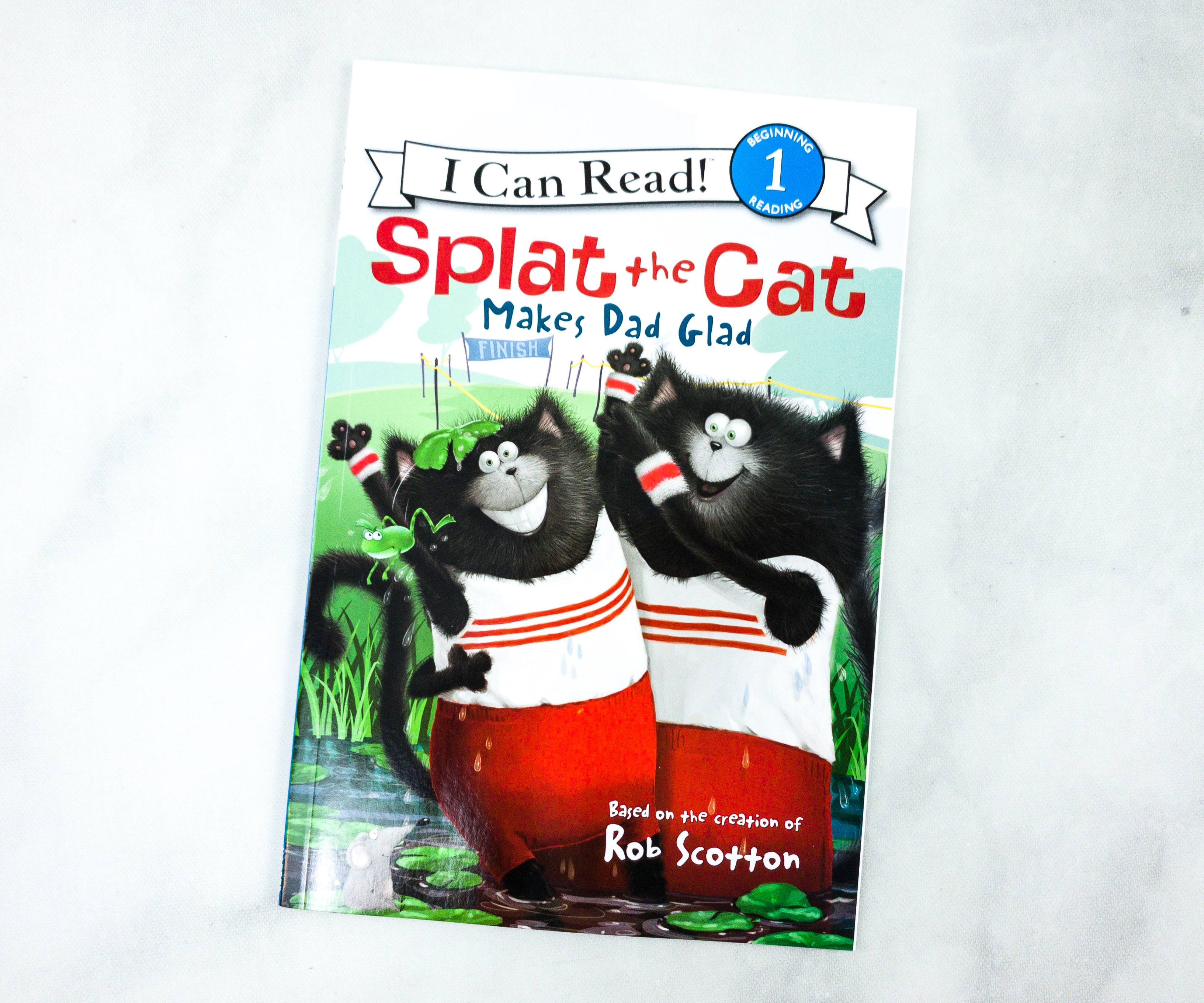 Splat The Cat Makes Dad Glad by Rob Scotton ($4.79)
Join Splat the Cat in New York Times bestselling author-artist Rob Scotton's hilarious beginning reader about field day.

When Dad's team loses a soccer game, Splat decides to cheer up his dad by entering them in a father-son six-legged race at the Cat School Picnic. The race doesn't go the way Splat hoped, but he still makes his dad very, very glad! Beginning readers will love this hilarious easy-to-read addition to the Splat series that features the -ad sound.

Splat the Cat Makes Dad Glad is a Level One I Can Read book, which means it's perfect for children learning to sound out words and sentences.
The book falls under the Guided Reading Level I in the "Beginning Reading" category, which means it's best for eager new readers with its simple sentences.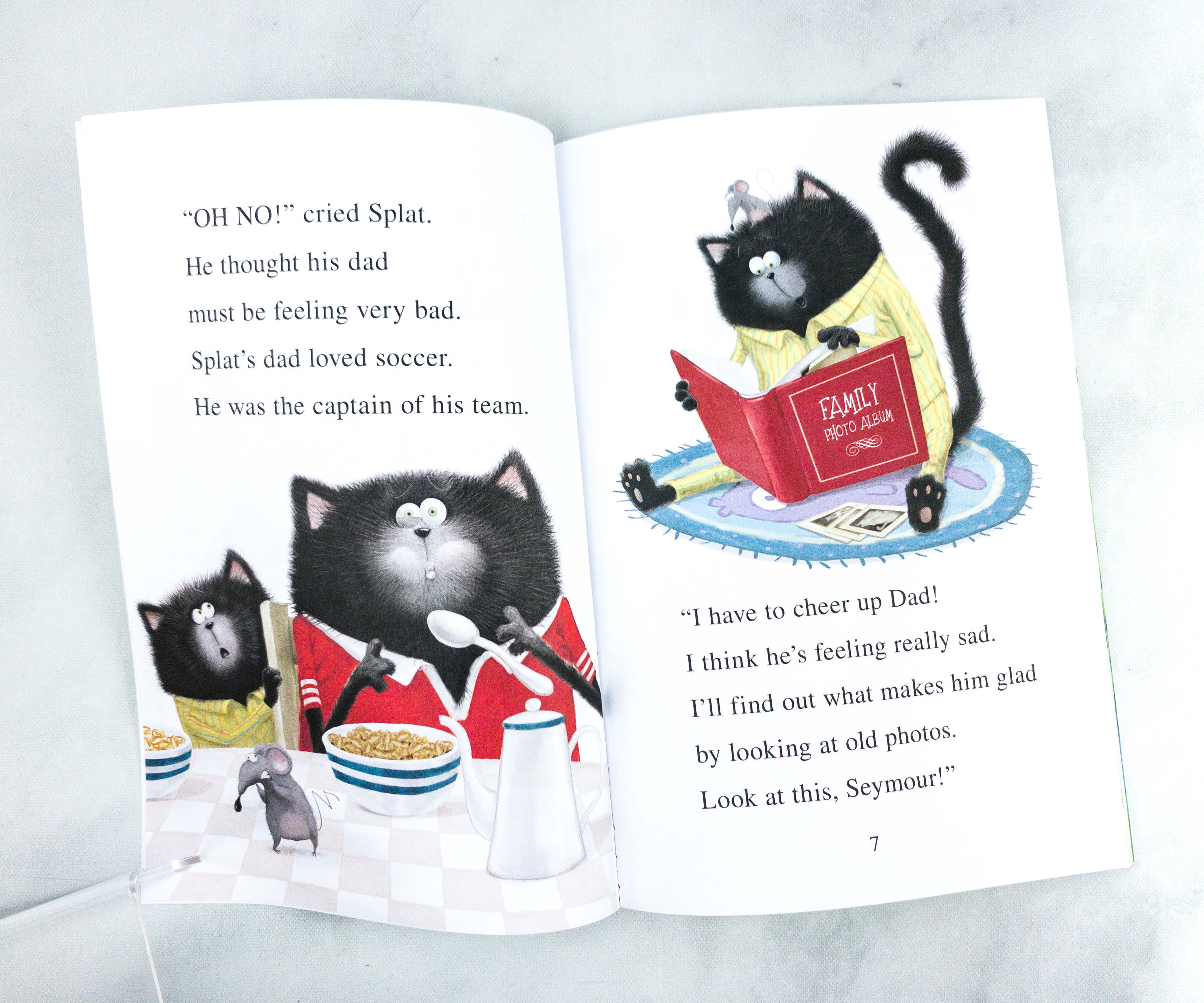 Unlike the first two books, each page presents us with more lines and more complete ideas. We followed how Splat cheers up his dad after their team loses a soccer game.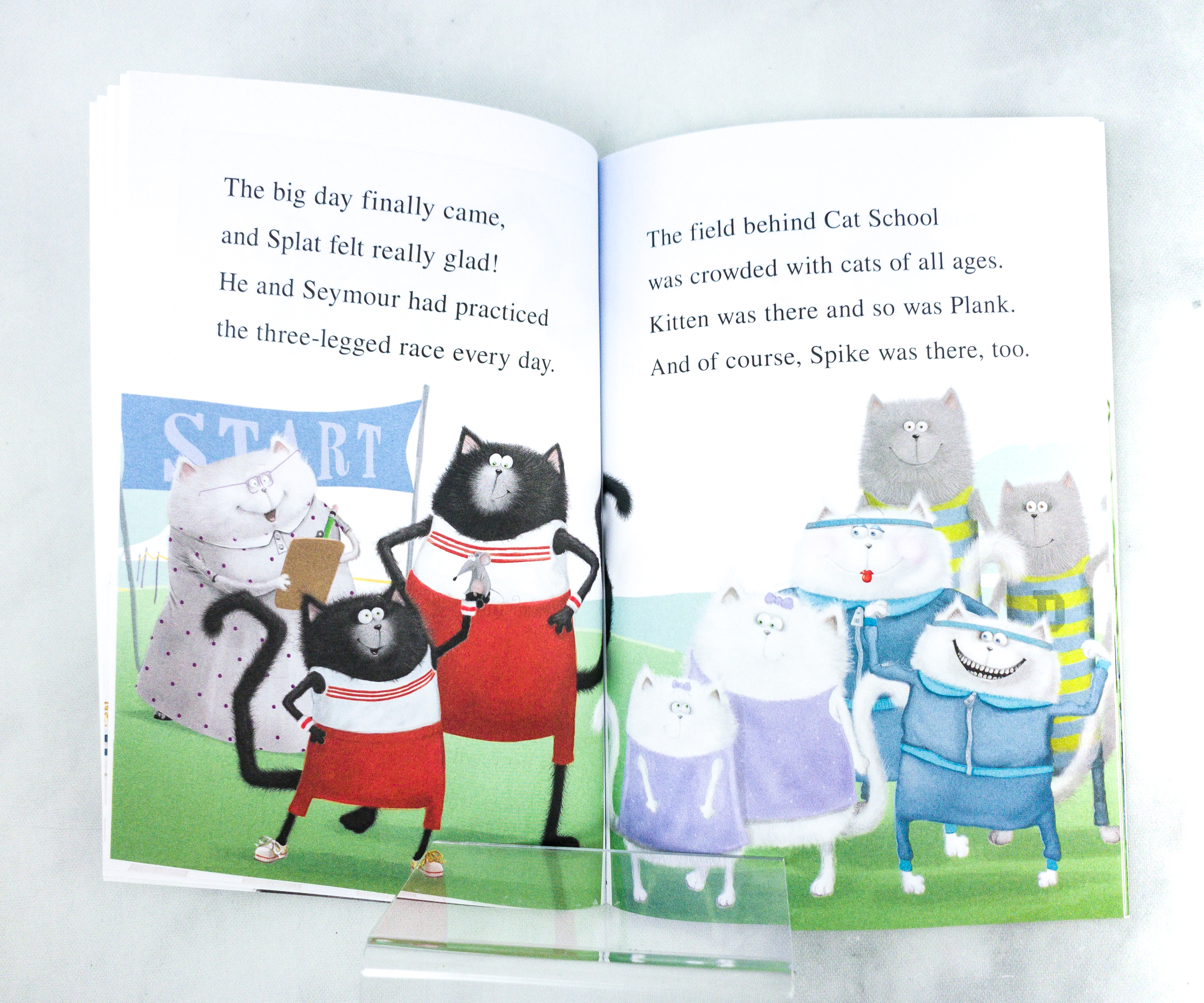 It comes with simplified text but there are more to recite as the kids turn each page to read aloud. Also, the illustrations for this book look so fun!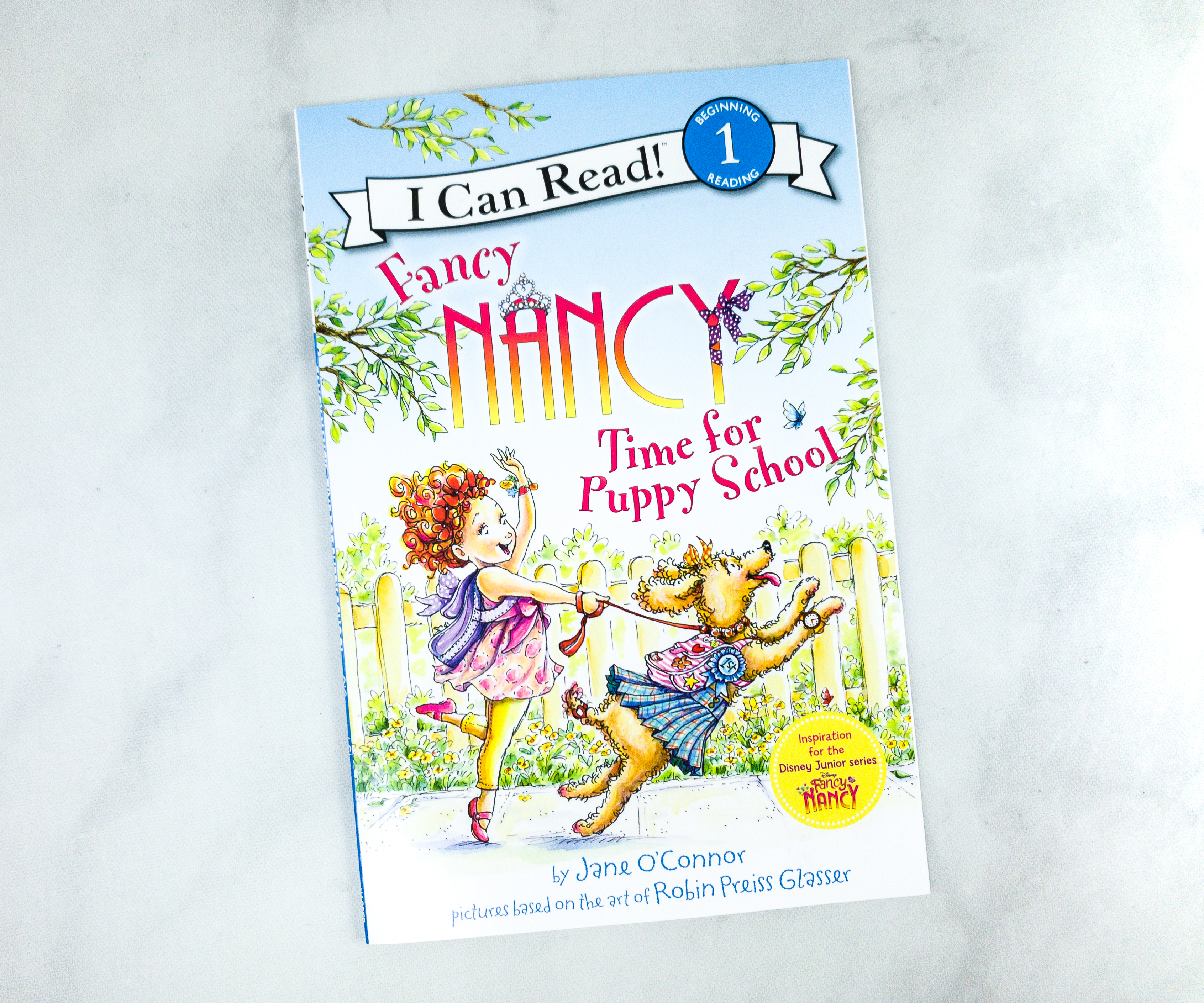 Fancy Nancy: Time For Puppy School ($7.48)
Ooh la la—school starts soon! Fancy Nancy can't wait to go back, but she'll miss Frenchy very much. Nancy's loved playing with her favorite puppy all summer, but sometimes Frenchy can be a bit naughty. When she gets into trouble one too many times, the Clancys decide that it's time for Frenchy to go to school, too—puppy school! But will Frenchy change her doggy ways?

Beginning readers will love joining Nancy and Frenchy as they get ready for school in this Fancy Nancy I Can Read. Time for Puppy School is the newest work from New York Times bestselling team Jane O'Connor and Robin Preiss Glasser.

Time for Puppy School is a Level One I Can Read book, which means it's perfect for children learning to sound out words and sentences.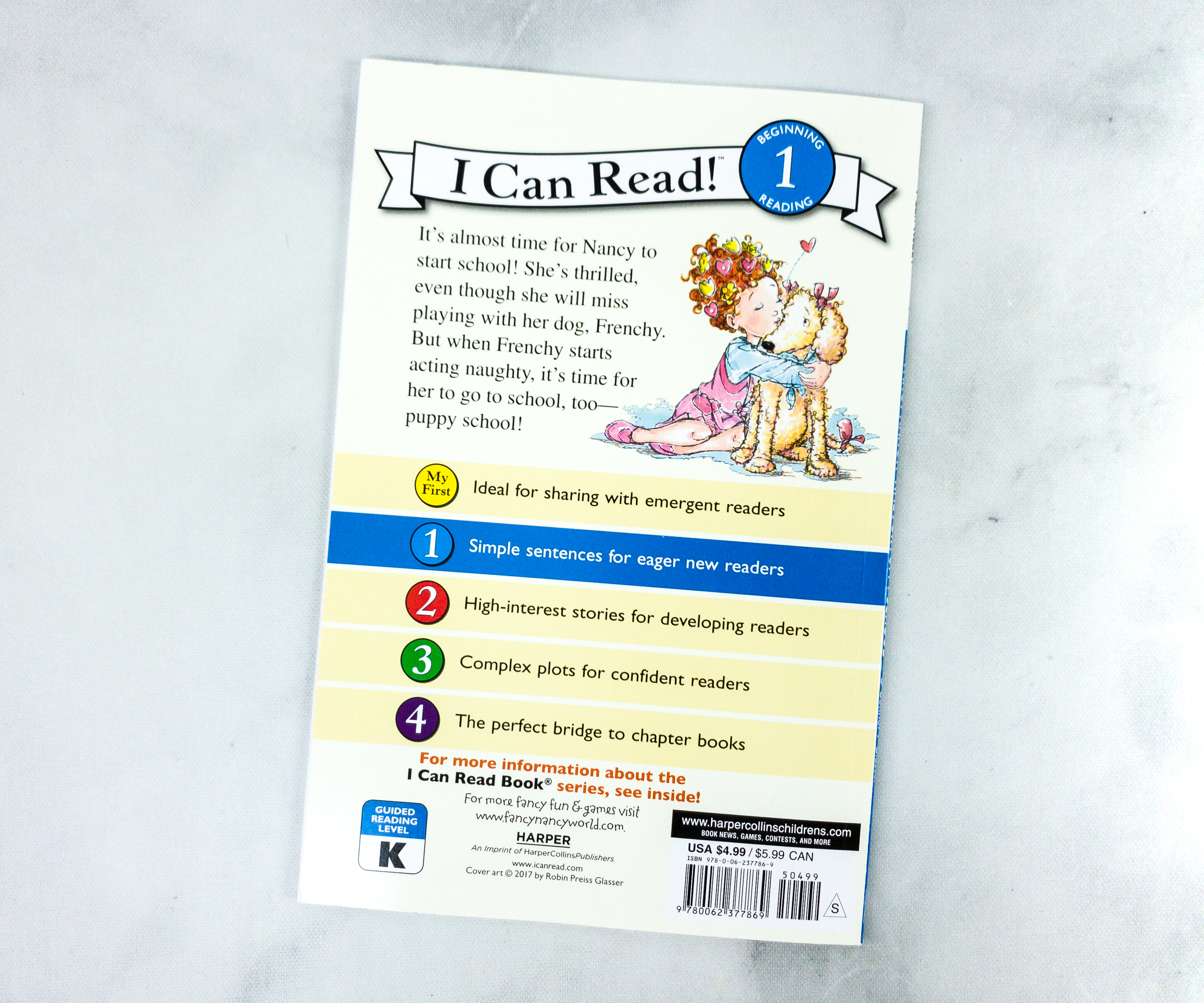 This book falls under the Guided Reading Level K, and still great for new readers. The story is about a little girl named Nancy who just started school and also sent her pet dog to a puppy school!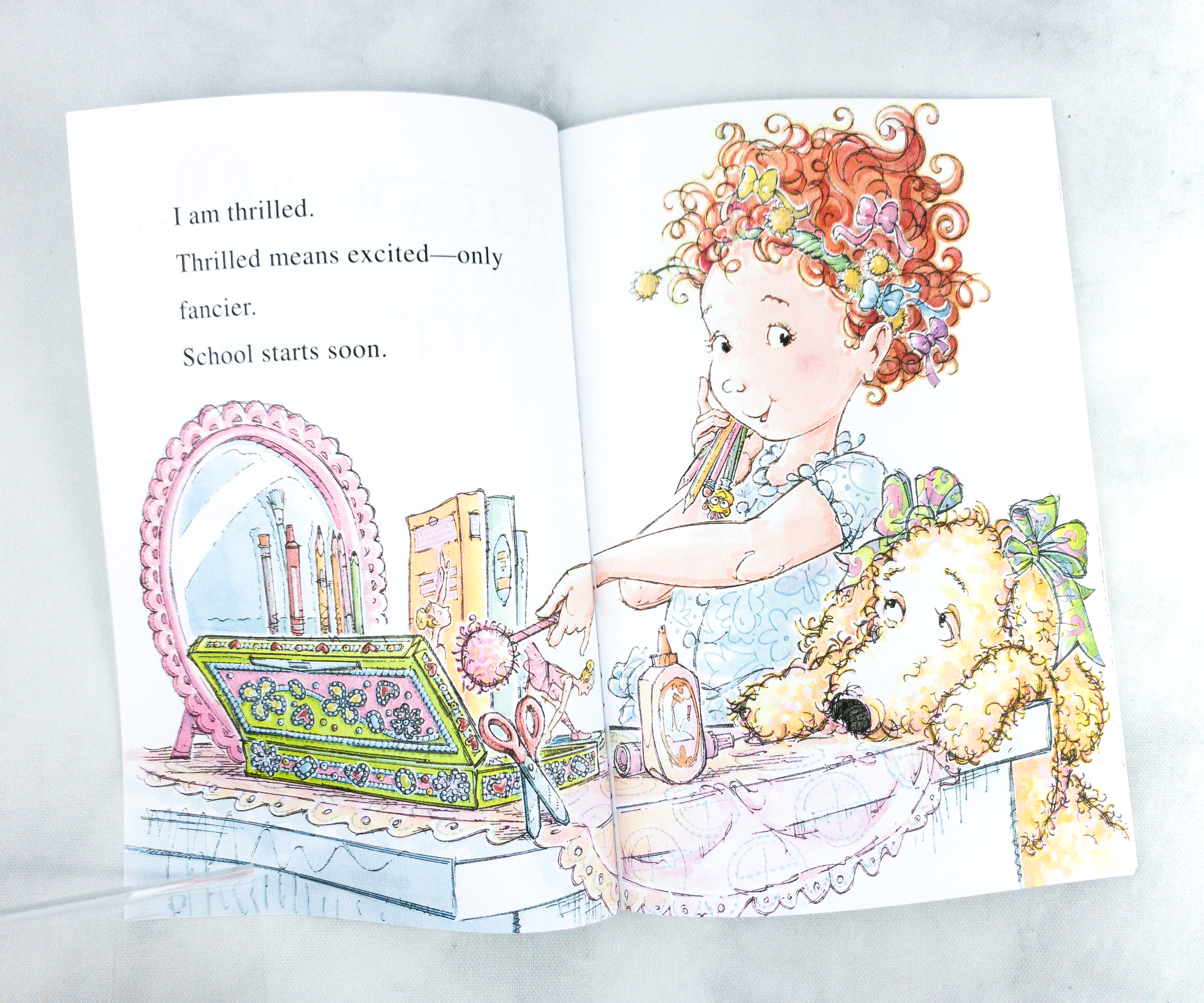 This one definitely has one of the prettiest illustrations! Just look at how detailed and colorful this page is!
It's another fun read! Kids with pets will be able to easily relate to Nancy as she spends time with her puppy!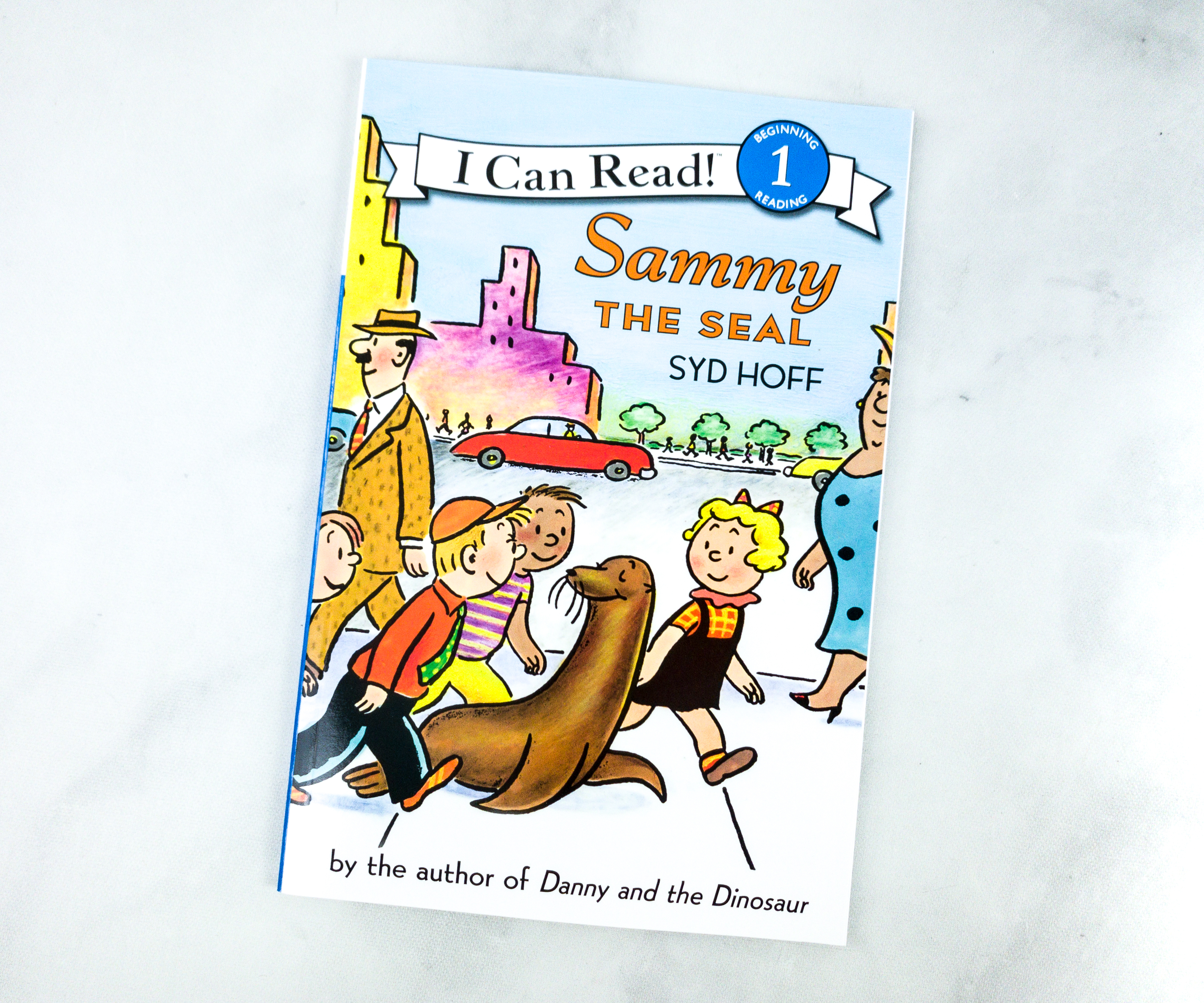 Sammy The Seal by Syd Hoff ($9.69)
Sammy, the adventurous seal, leaves the zoo for the day and ventures into the big, busy city. Along the way he finds a school full of kids and new things to do—and he even learns to read! This I Can Read story is an excellent choice to share during homeschooling, in particular for children ages 5 to 7 who are ready to read independently. It's a fun way to keep your child engaged and as a supplement for activity books for children.

This I Can Read is perfect for Level 1 beginning readers.

Sammy the Seal by Syd Hoff, author of Danny and the Dinosaur, is a special paper-over-board commemorative edition of celebrating the 60th anniversary of I Can Read books for beginning readers. Eight bonus pages recount I Can Read's history, including a time line, never-before-seen sketches, and origin stories of beloved I Can Read characters. This beautiful edition is perfect for gift-giving.
The last book for the "Beginning Reading" category is about Sammy, the adventurous seal. However, this one doesn't have a category for Guided Reading.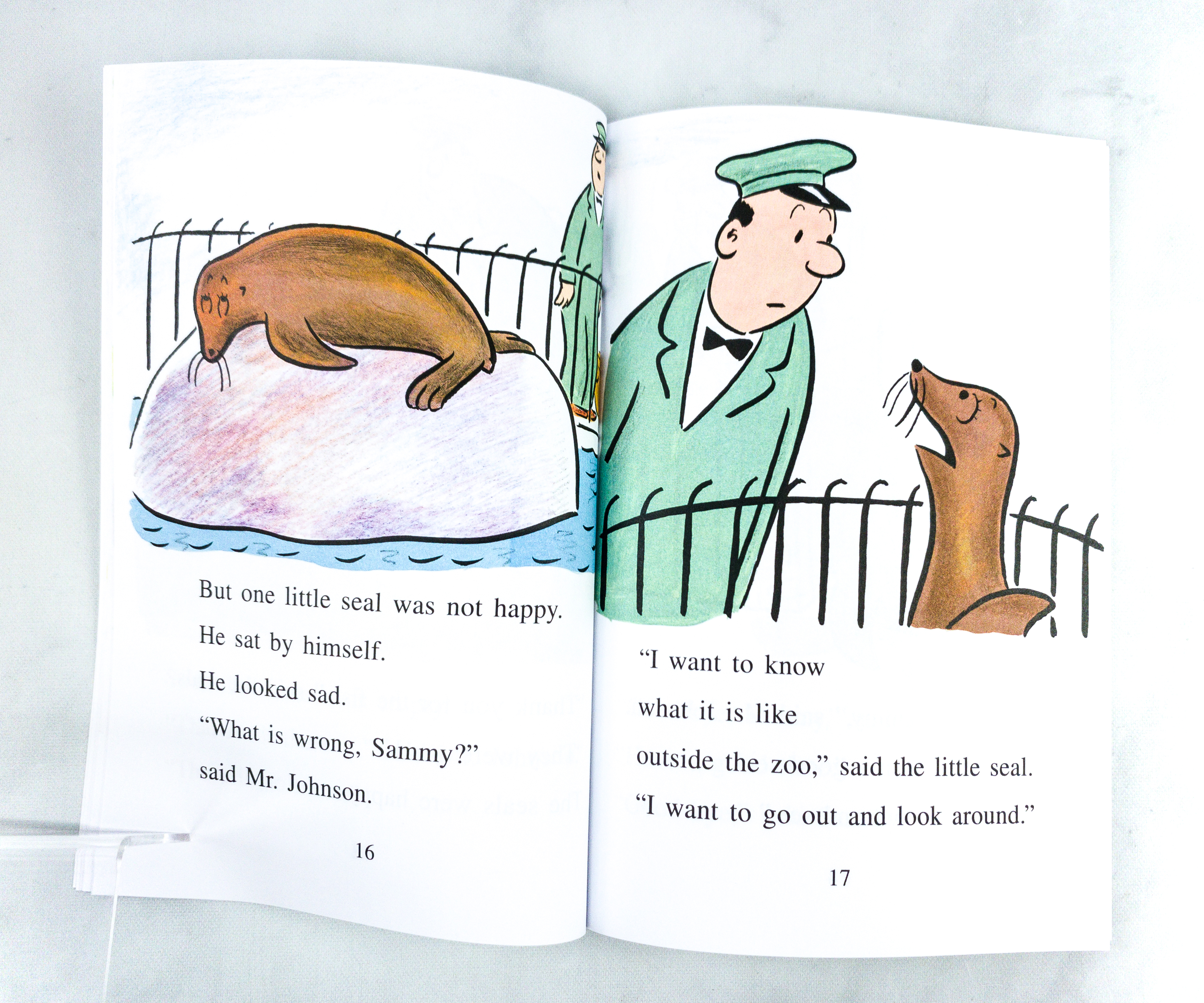 What we noticed about this one is that the images are comic-like. Also, some of the pages have multiple lines which make it easier to understand where the tale is going.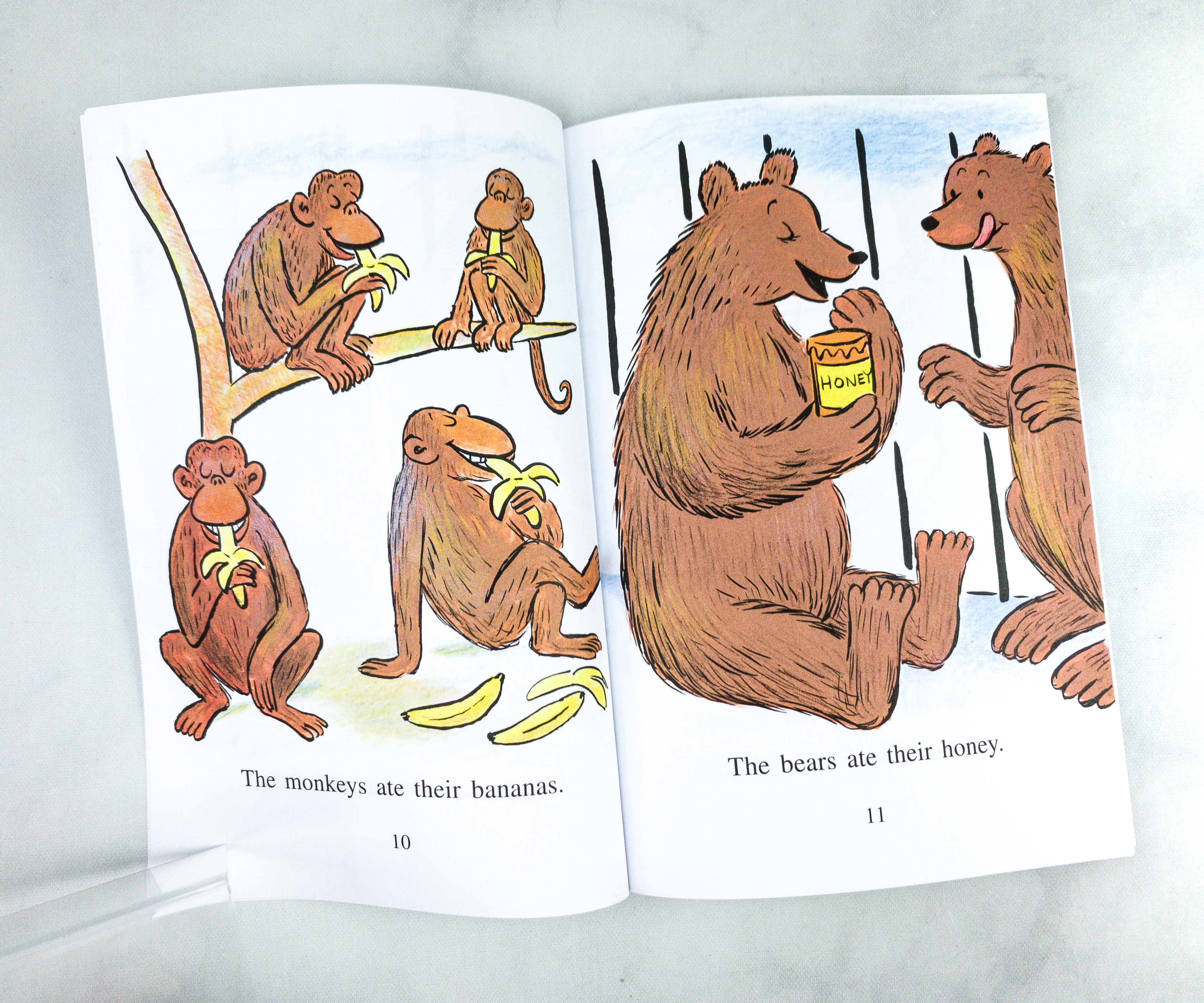 My kids loved the seal's adventure. It also introduced them to other animals like bears and monkeys!
It's another great box from I Can Read! Book Club, filled with new books that encourage kids to read more! The stories are easy to understand, and we love how they take it slowly for the kids to get more interested in reading by providing different levels of reading and guided reading. We received 5 children's books this month, and every story has its own appeal to the kids. Not only that the texts are easy-to-follow, read, and pronounce, but each book also showed us different art styles with different illustrations as well. Having these books around makes it easy to prepare the kids into a more advanced reading level. Overall, it's a great subscription to encourage the kids to read and also to practice their reading and speaking skills!
What do you think of this month's box?