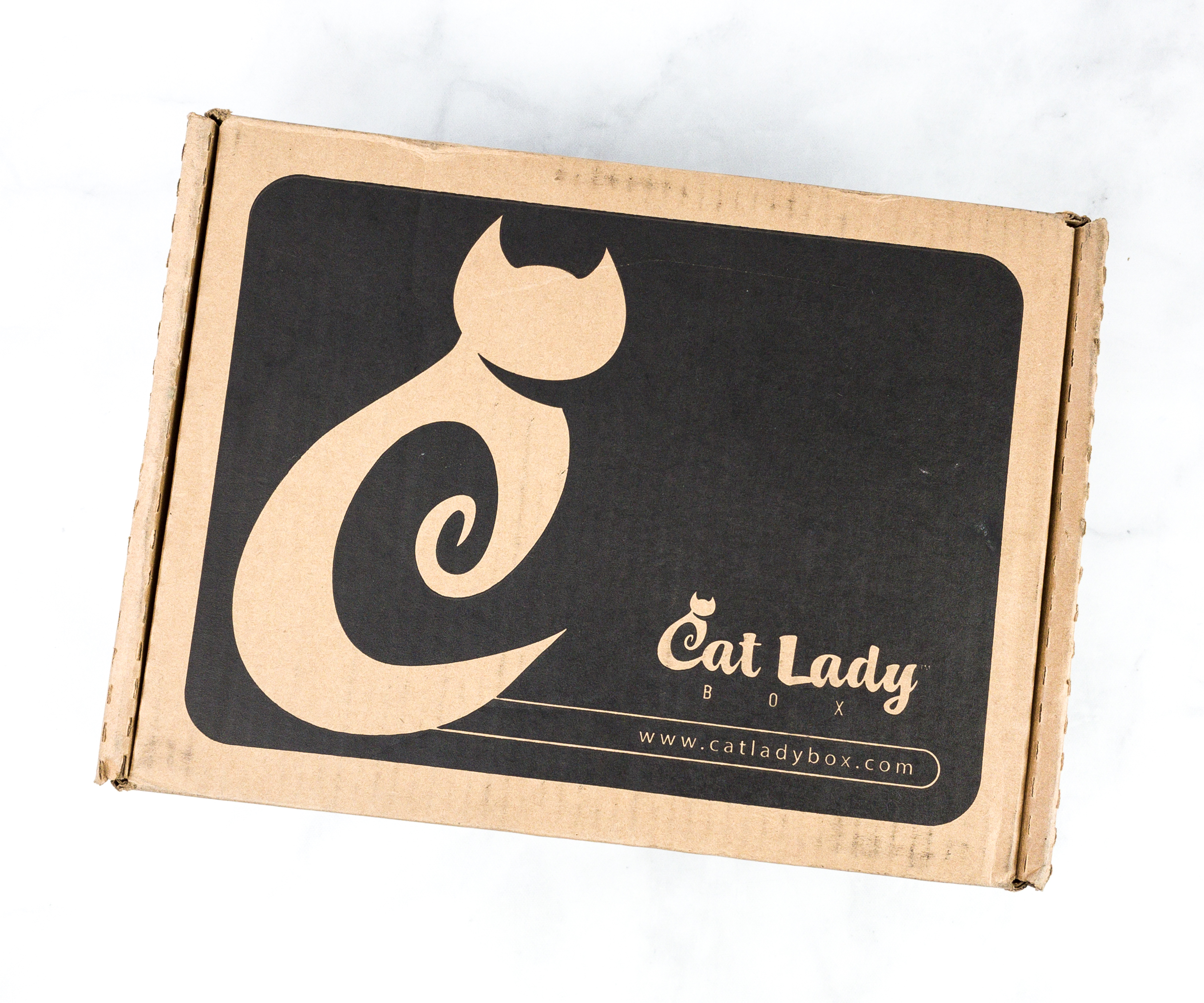 CatLadyBox sends monthly boxes for the cat ladies and their cats! There are two types of boxes: the Crazy CatLadyBox that contains cat-themed items for you and your cat, and the CatLadyBox which contains things just for you. Each curation might include cat-themed shirts, jewelry, home decor, accessories, art, and more – all delivered in a box your cat can keep.
The items were wrapped in black tissue paper, sealed with a Cat Lady sticker.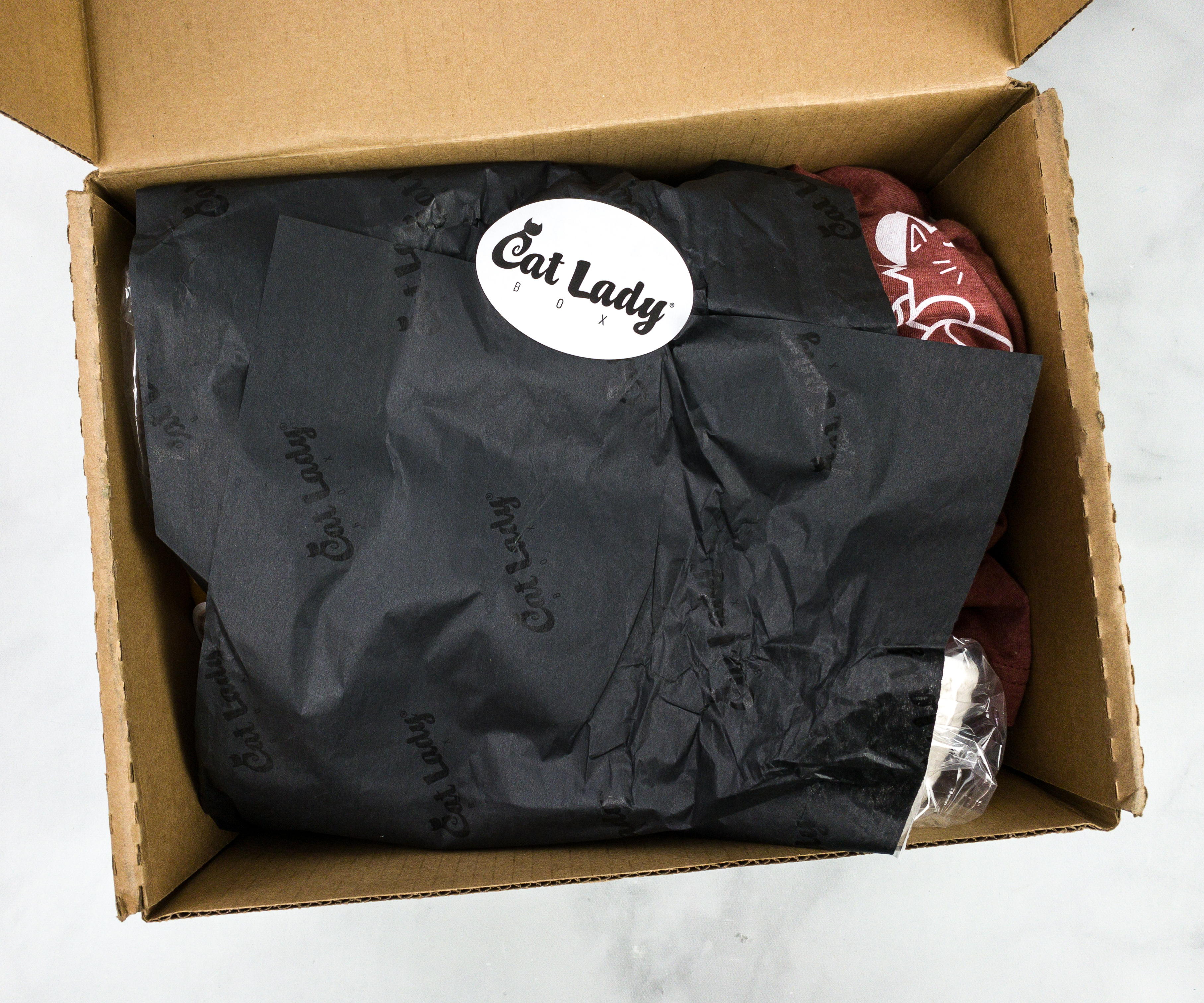 The box is full of cute stuff! Some of them were also wrapped in plastic.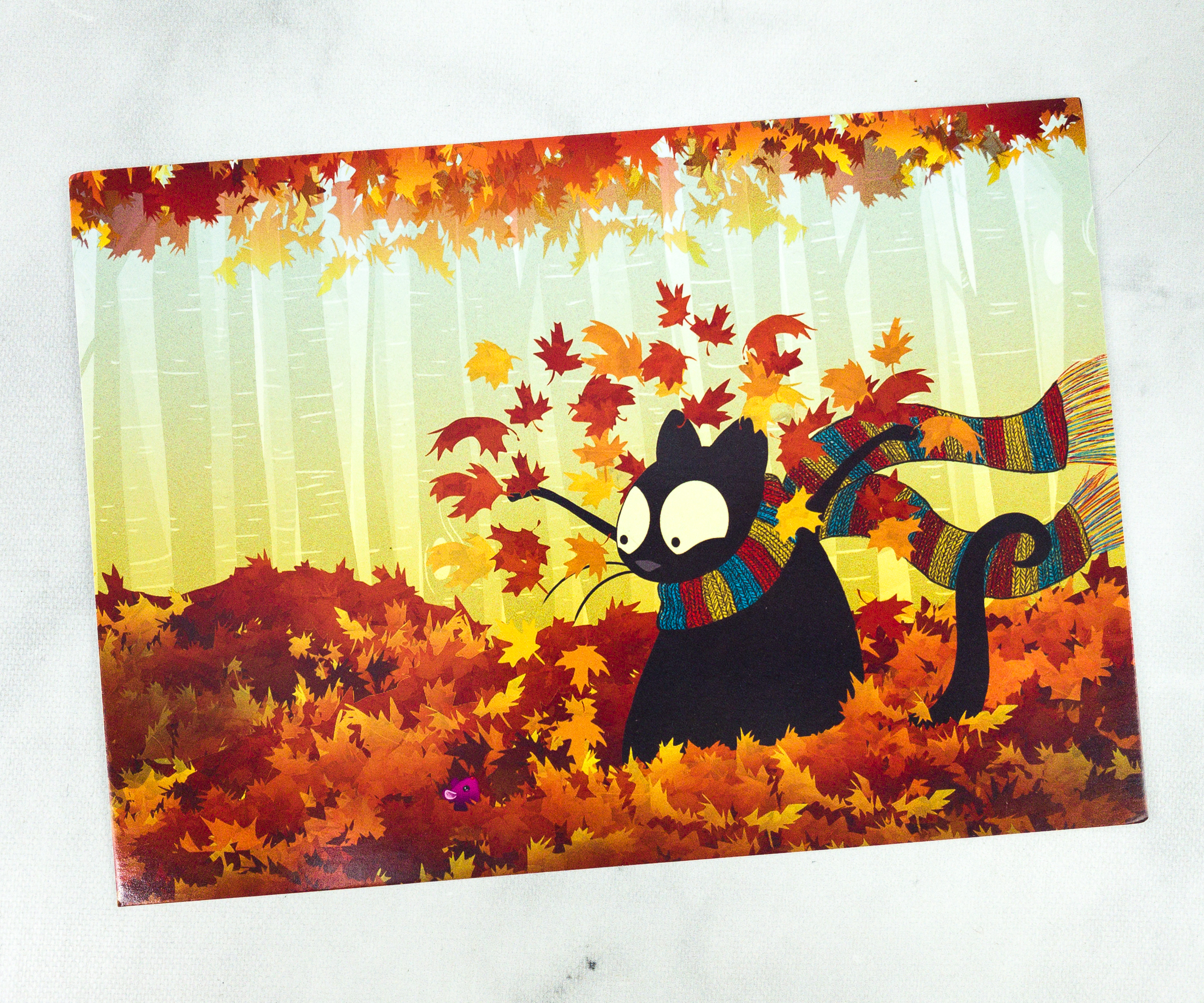 The information card features a cute cat artwork by the featured CatLady artist, Celeste Gagnon Smale. The artwork is entitled "Fall Echo".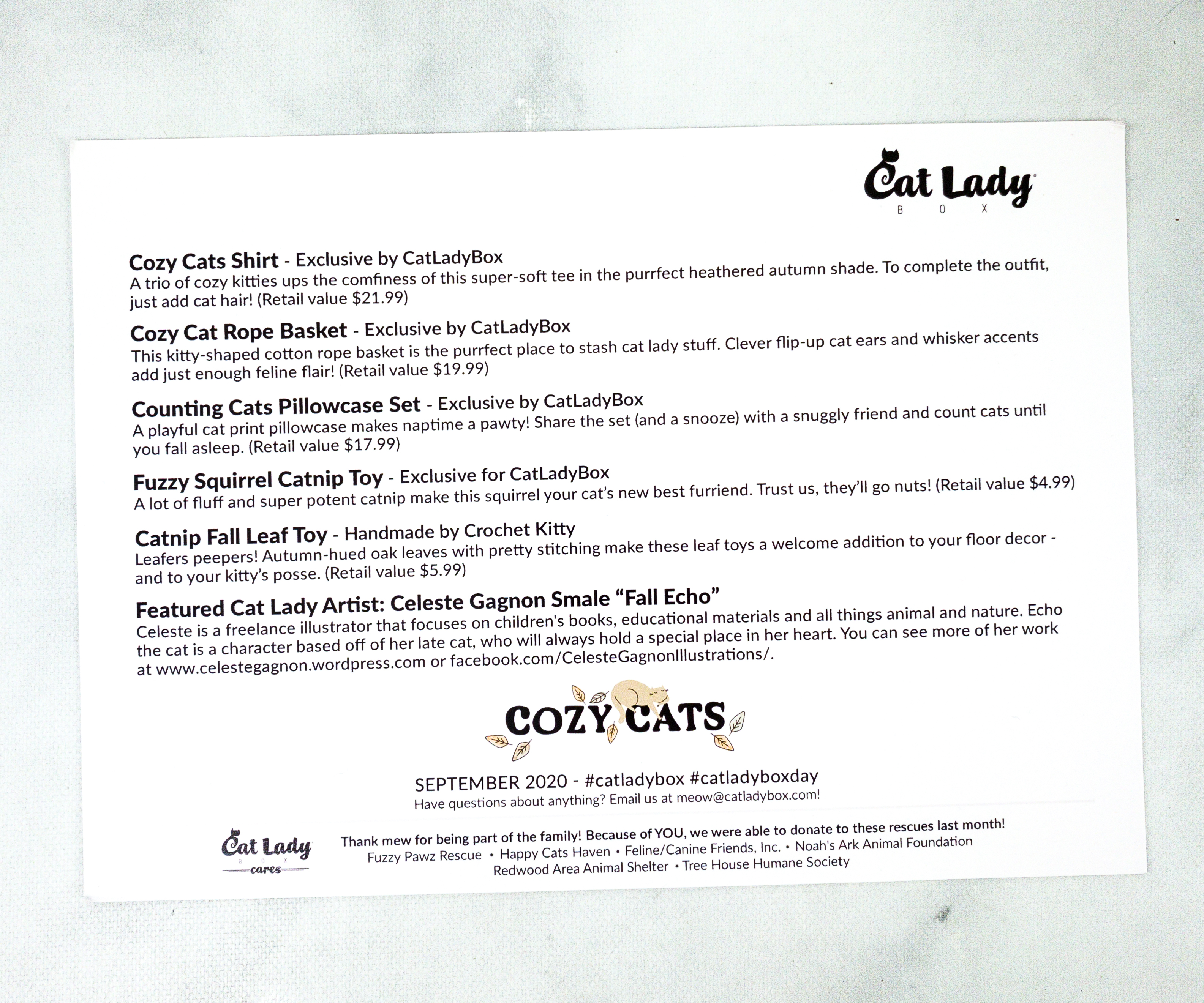 At the back, there's a list of all the items in the box with their retail value and a brief description. The August 2020 theme is Cozy Cats!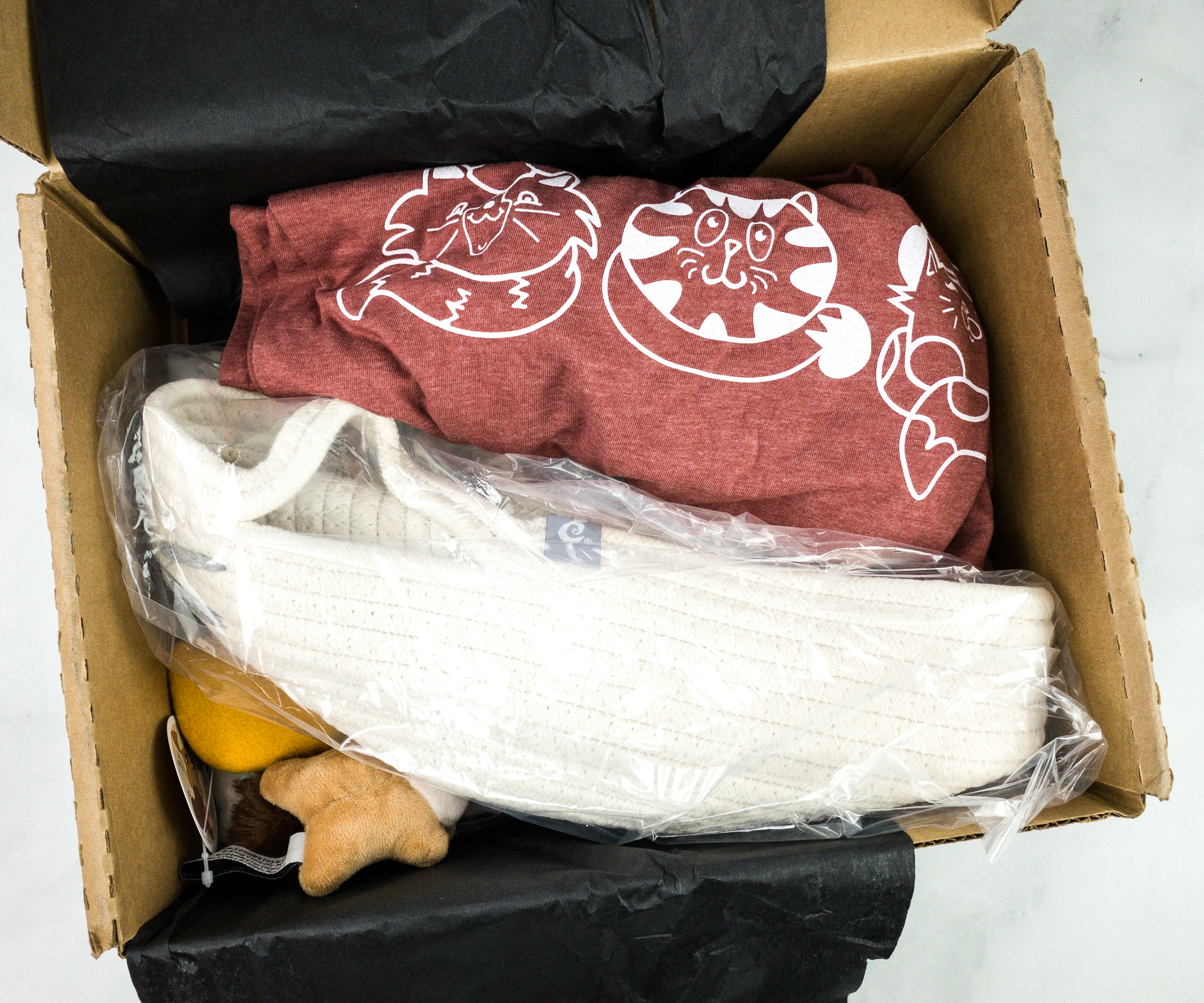 The box is jam-packed!
There's another card inside the box.
It's a sneak peek of the annual Black Cats Box!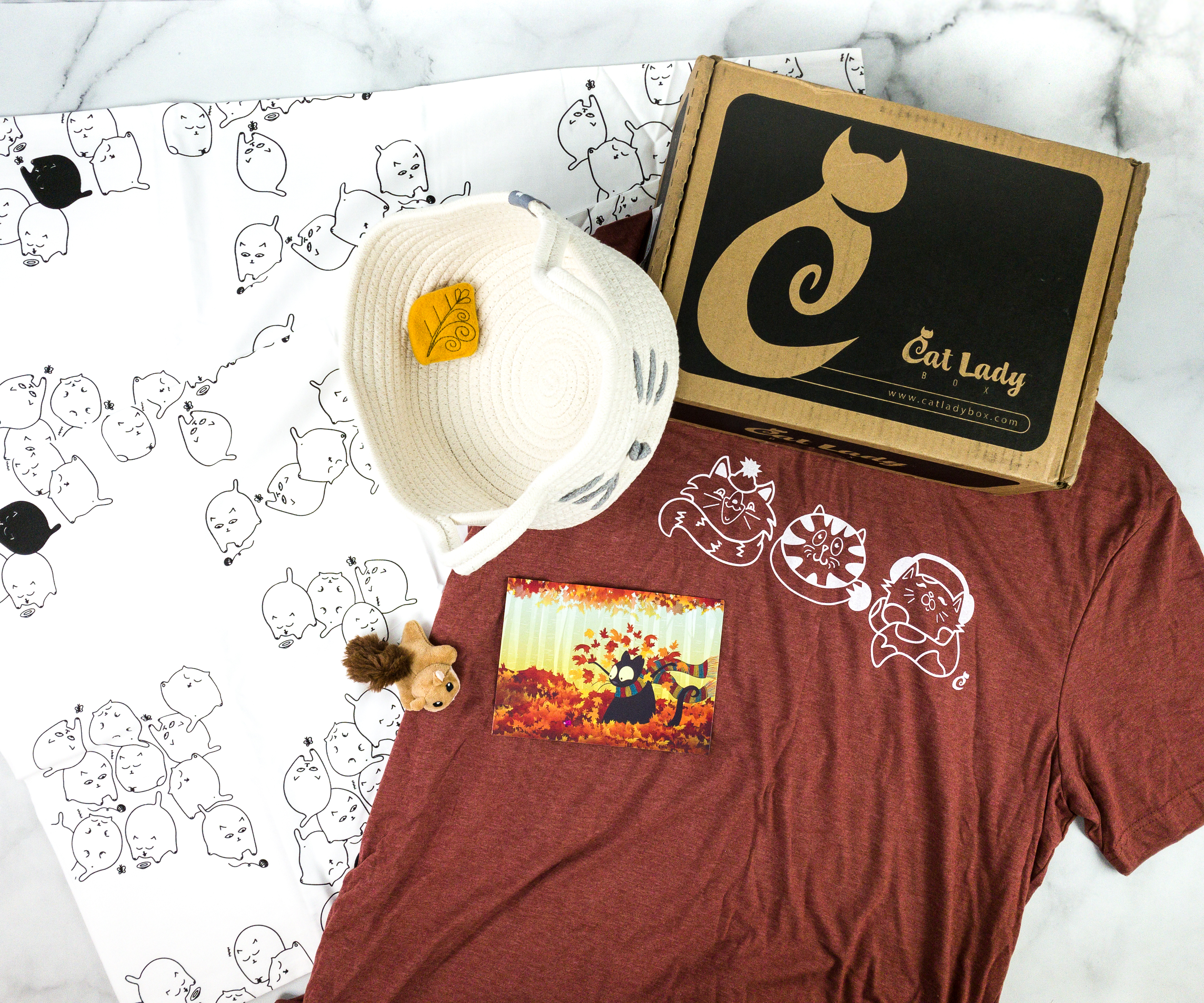 Everything in my CatLadyBox!
Catnip Fall Leaf Toy ($5.99) This toy is inspired by beautiful fall leaves! Since it has catnip, expect your kitty to play with it non-stop!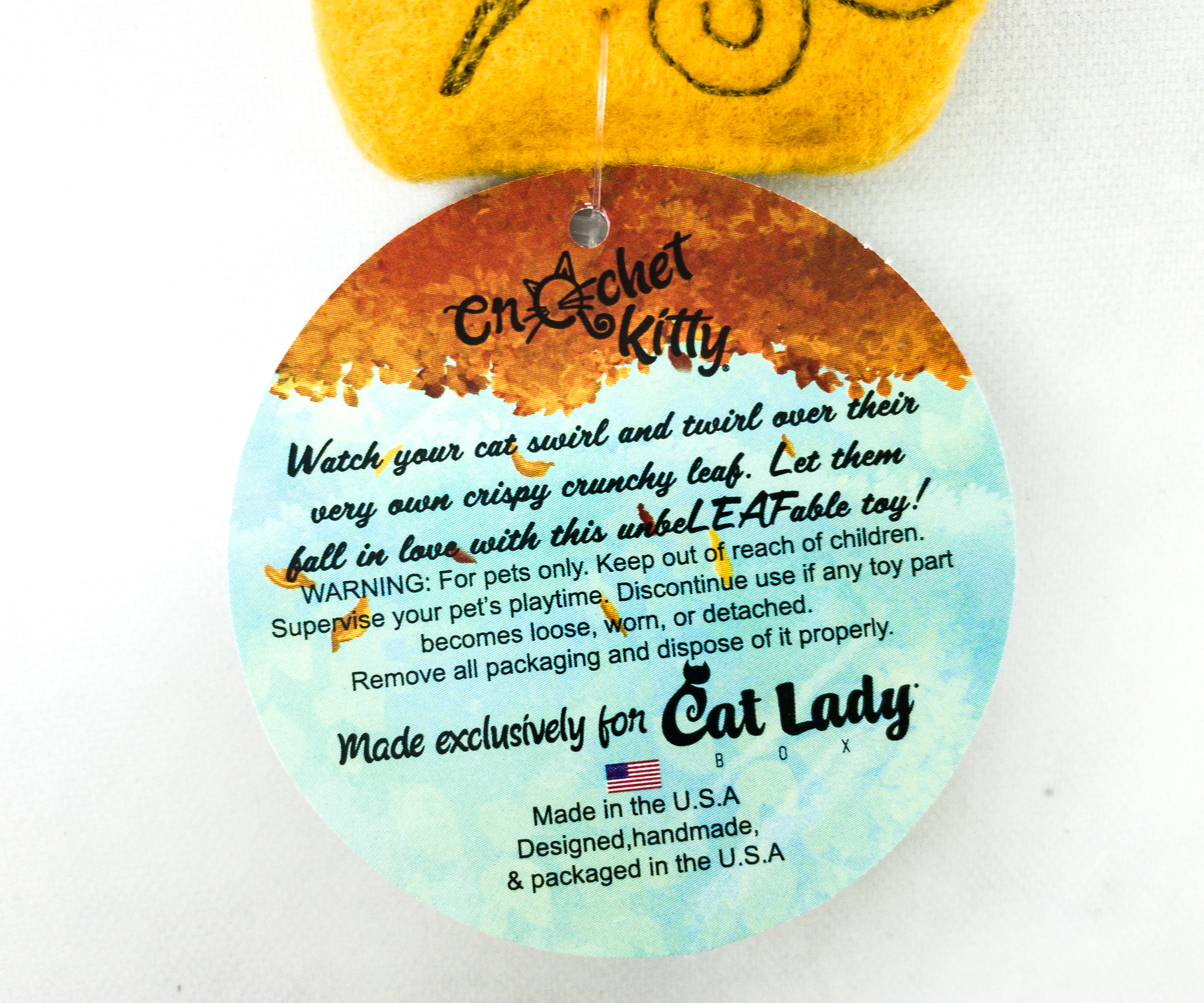 According to the tag, this toy is exclusively made for Cat Lady Box and it's also designed, handmade, and packaged in the USA.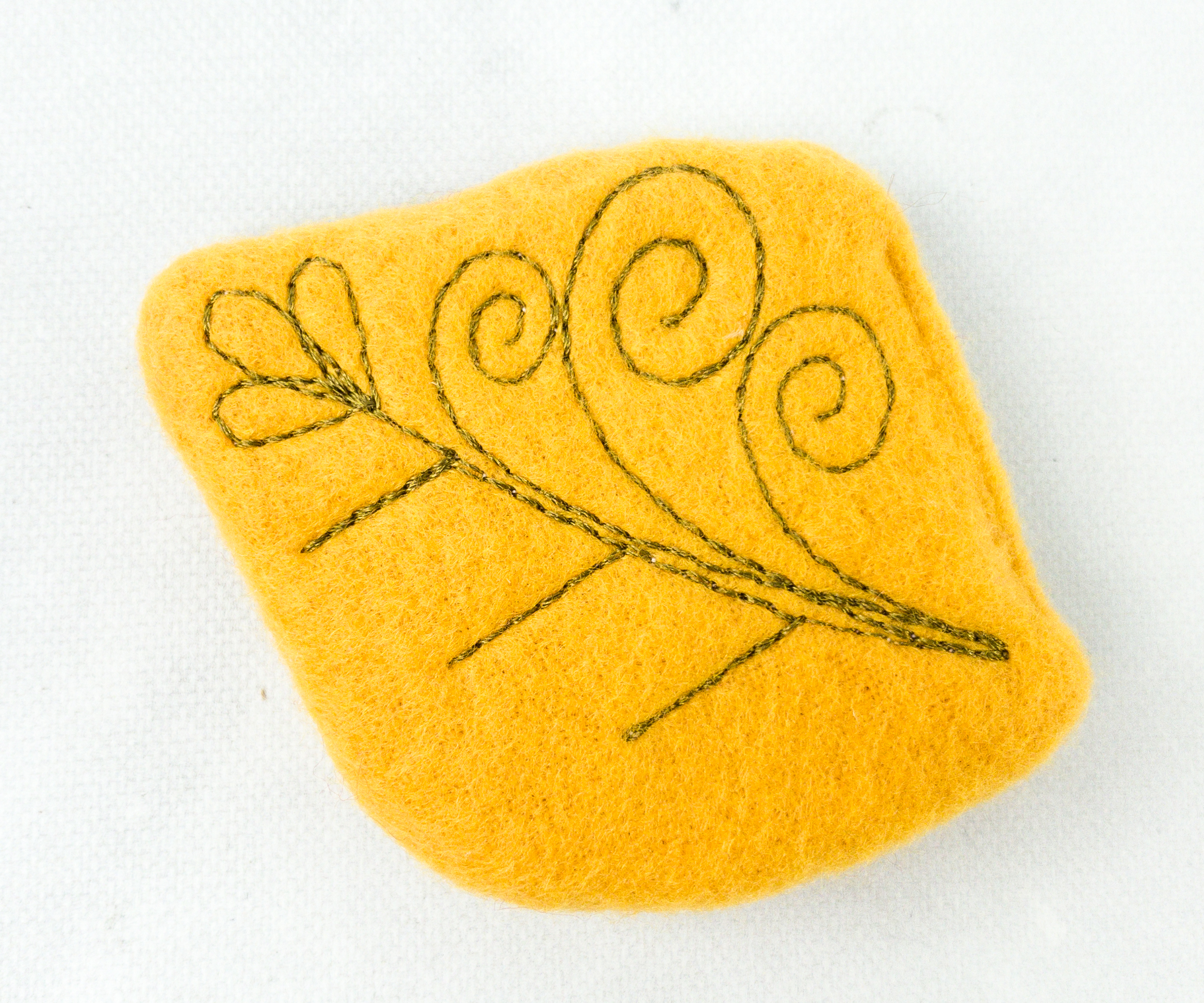 The toy looks amazing in golden yellow. They also stitched the leaf details on it.
Fuzzy Squirrel Catnip Toy ($4.99) Another toy that goes with the fall-theme is this fuzzy squirrel plushie!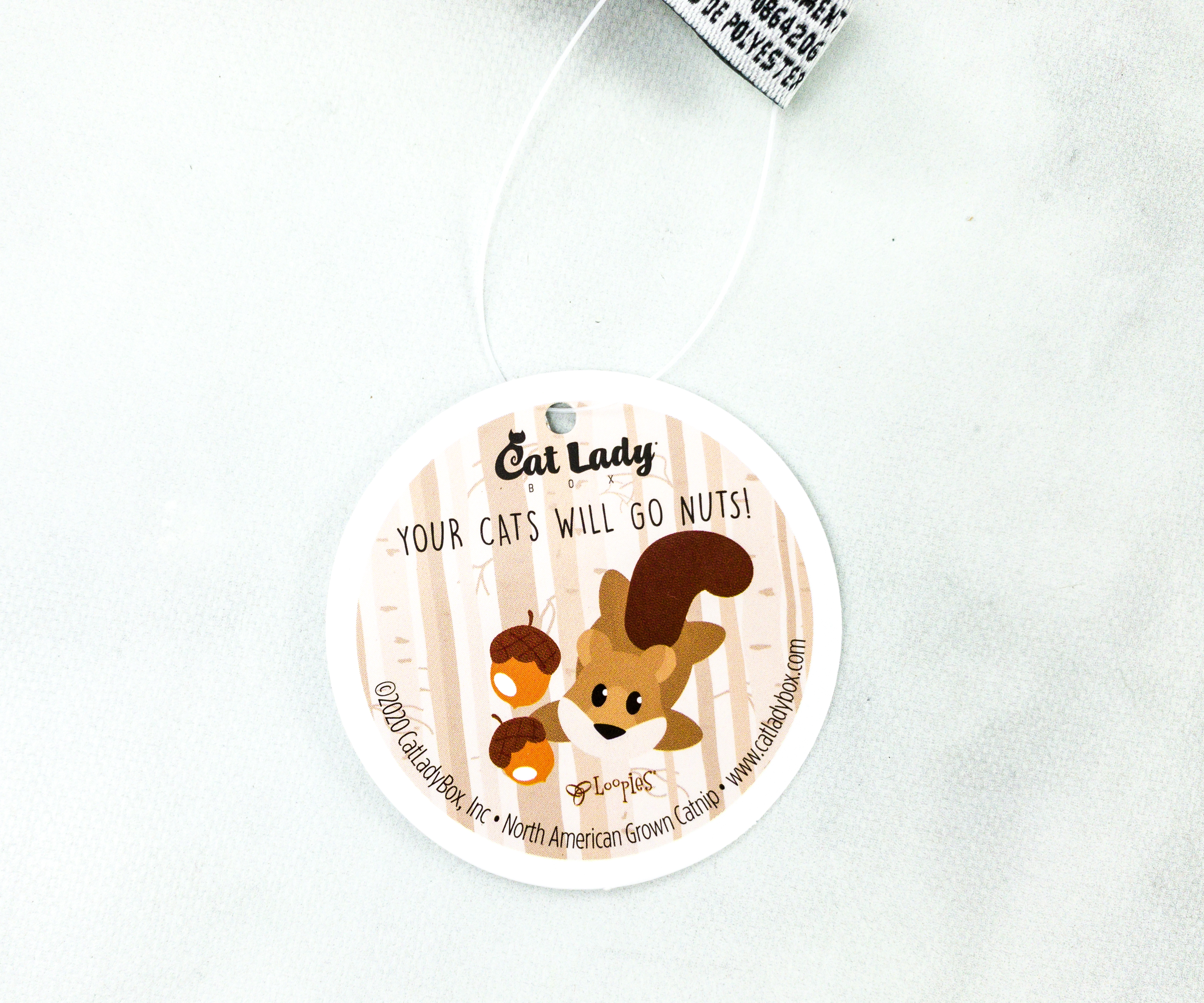 It has a tag that says "Your cats will go nuts"!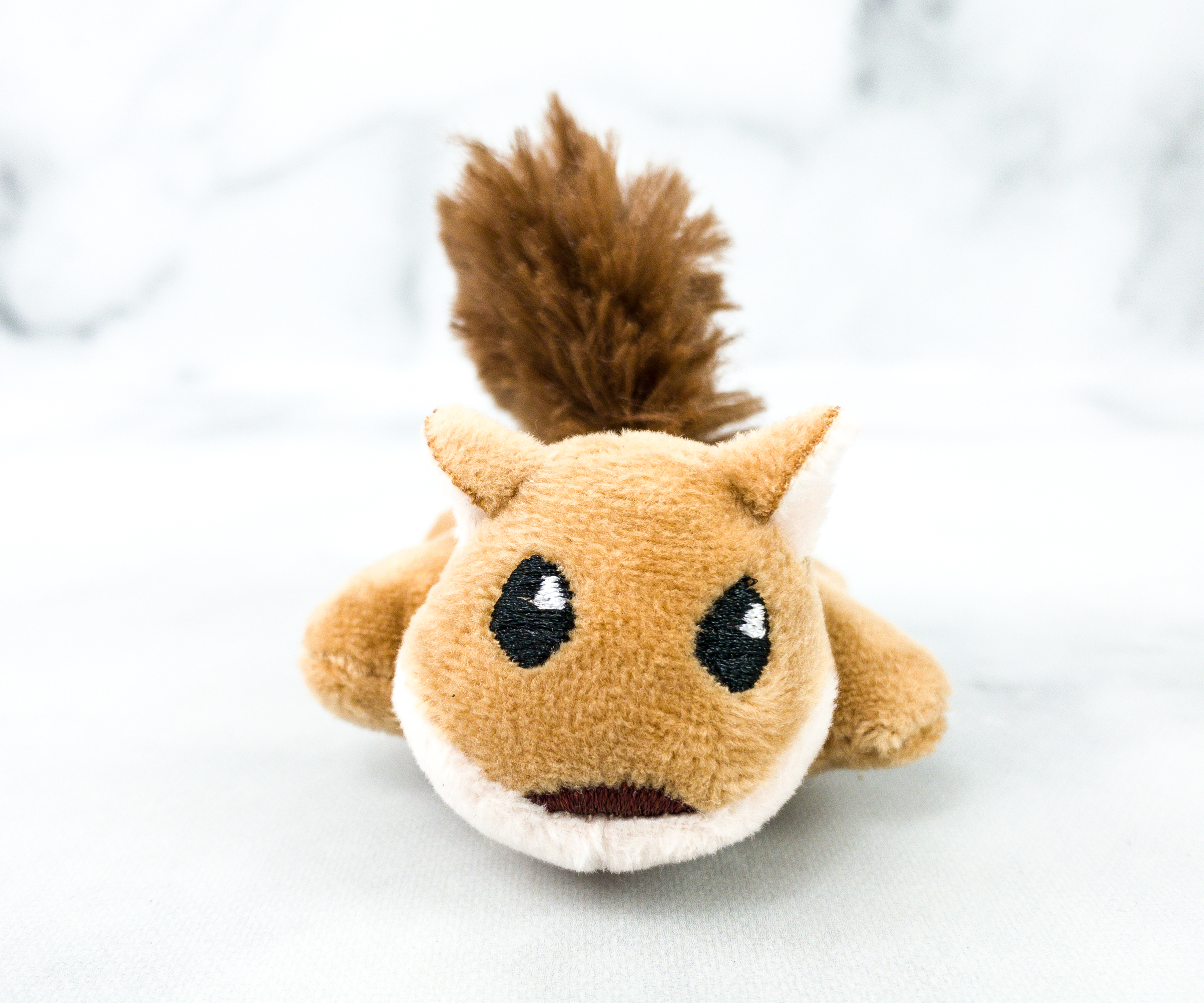 Look at this cute little squirrel! It's soft and cuddly!
It also has a fuzzy tail! Cats will definitely go nuts because it contains catnip as well!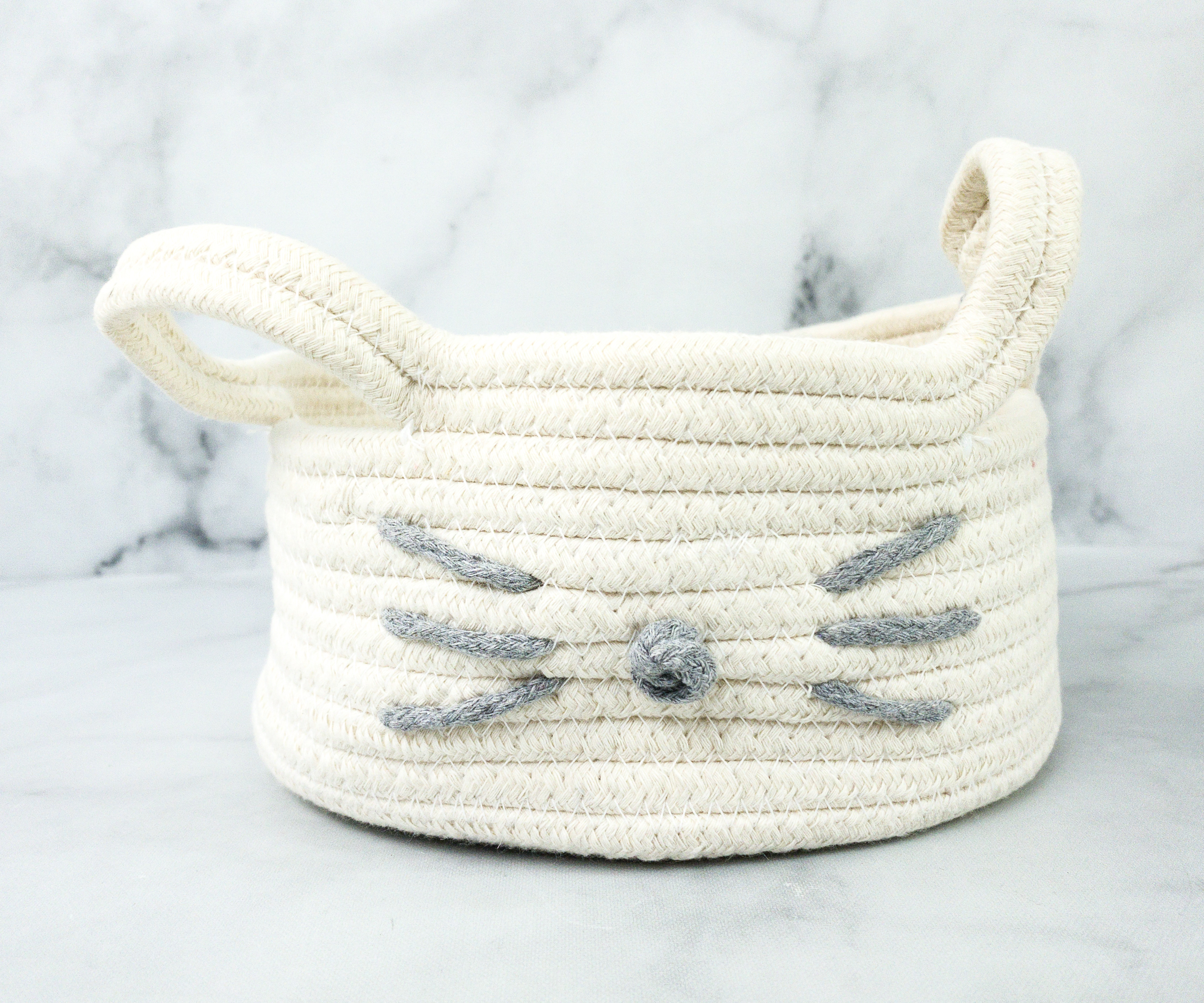 Cozy Cat Rope Basket ($19.99) This cat-shaped rope basket is a cute way to keep things organized!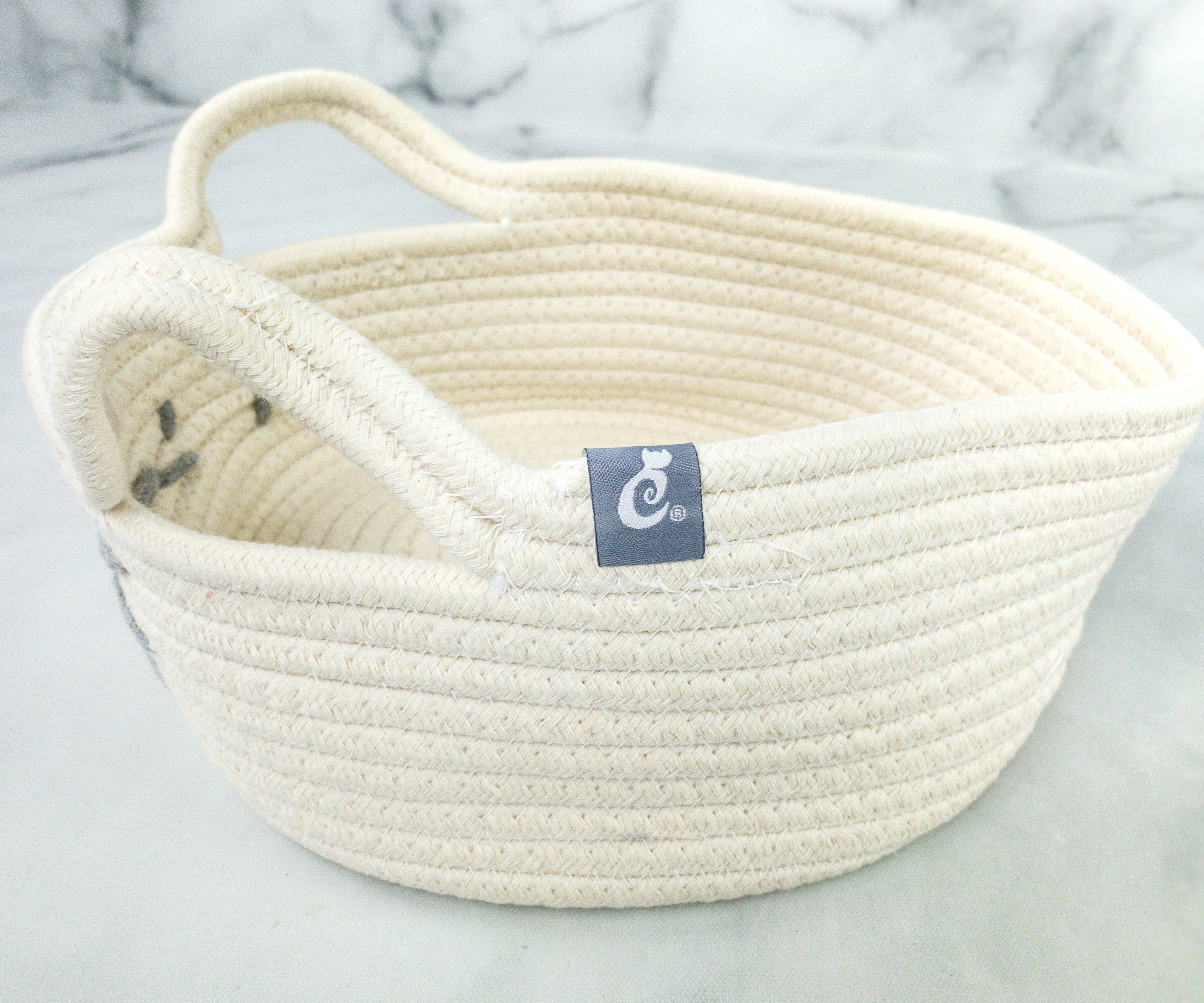 It even has feline ears that serve as handles!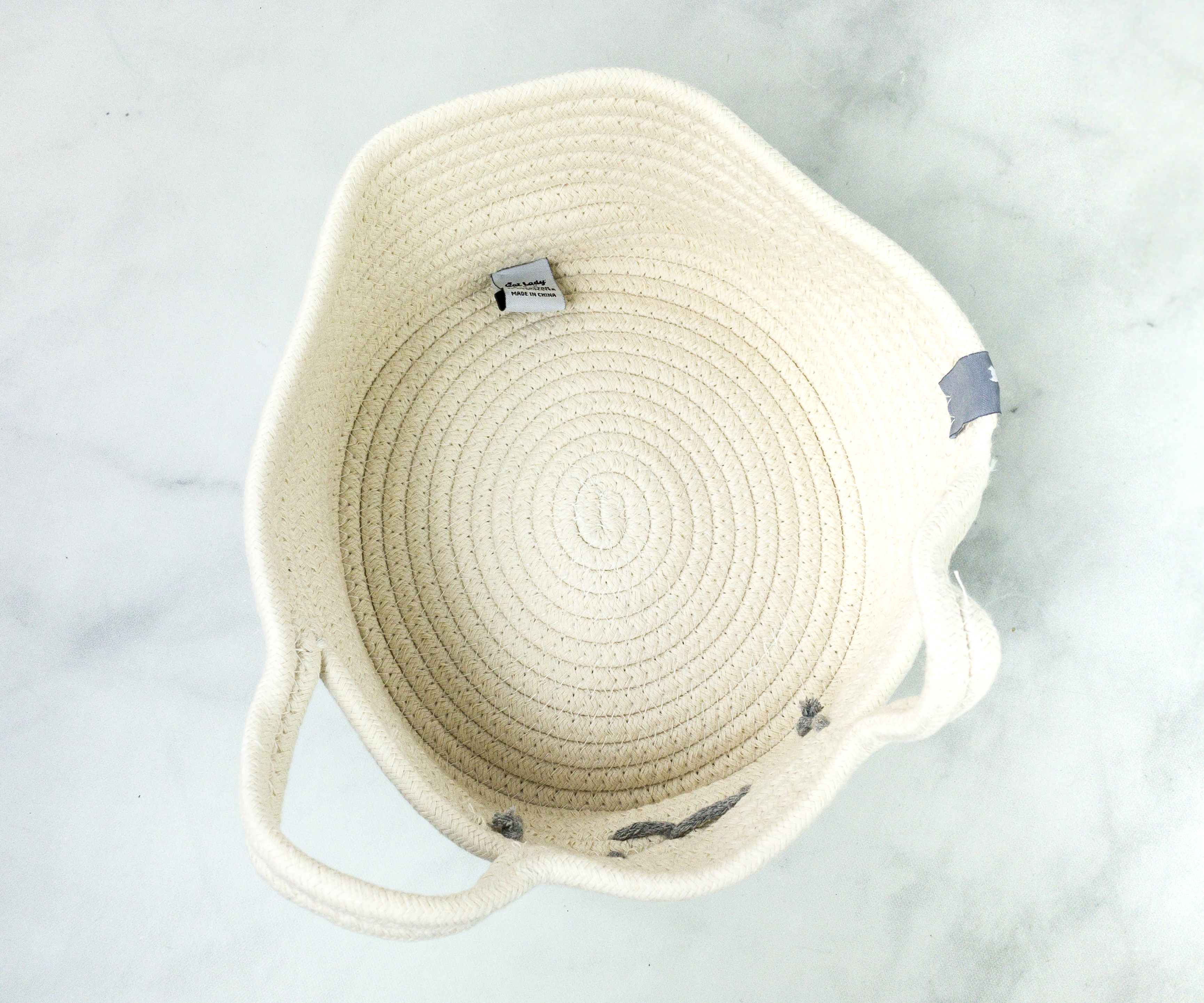 You can stash laundry, toys, and other stuff in it! The basket can also become your cat's bed, just add some fluffy pillows or blanket in it!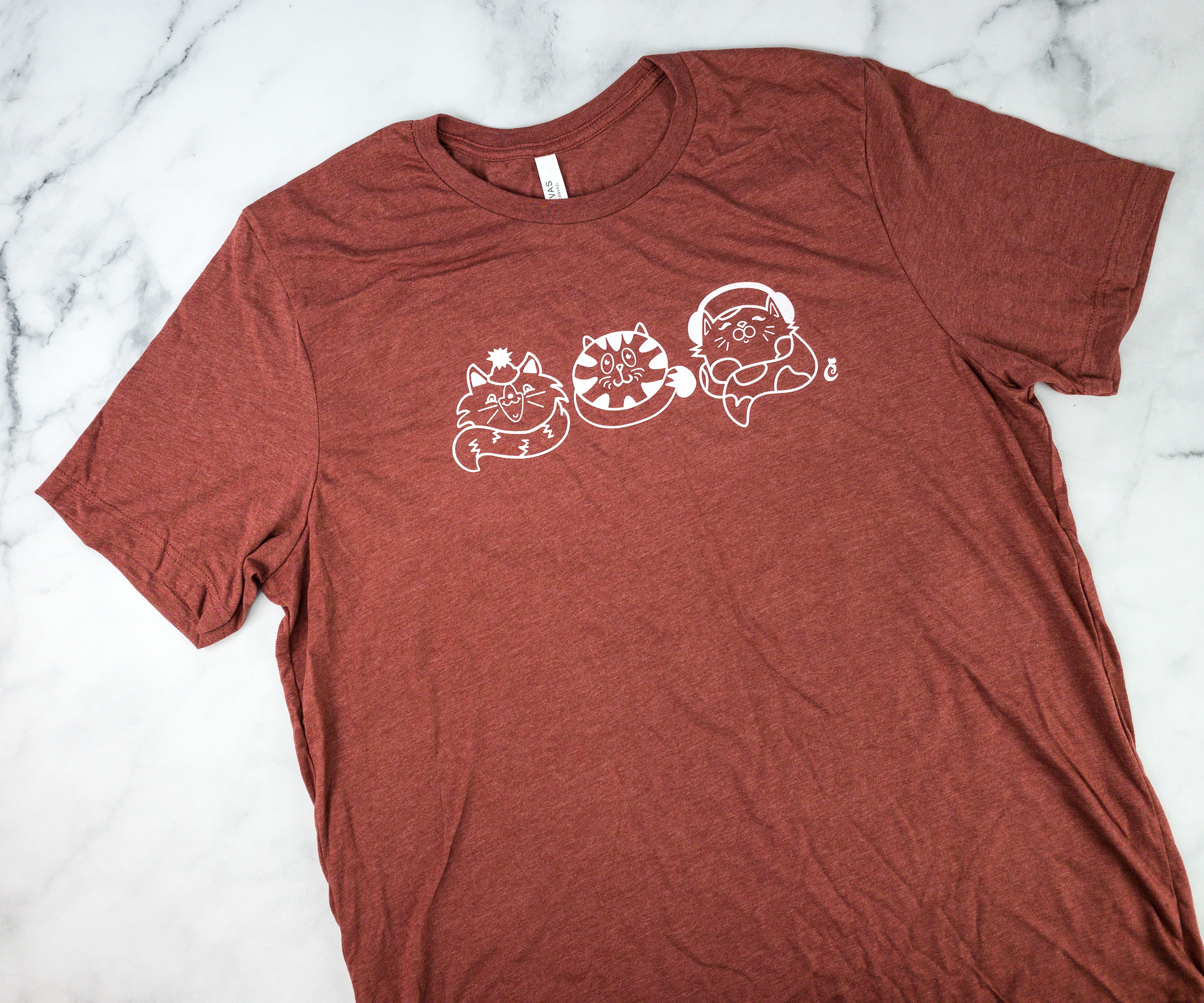 Cozy Cats Shirt ($21.99) Cat Lady Box sends the best cat-themed t-shirts and for this month, it comes in a fall-themed color!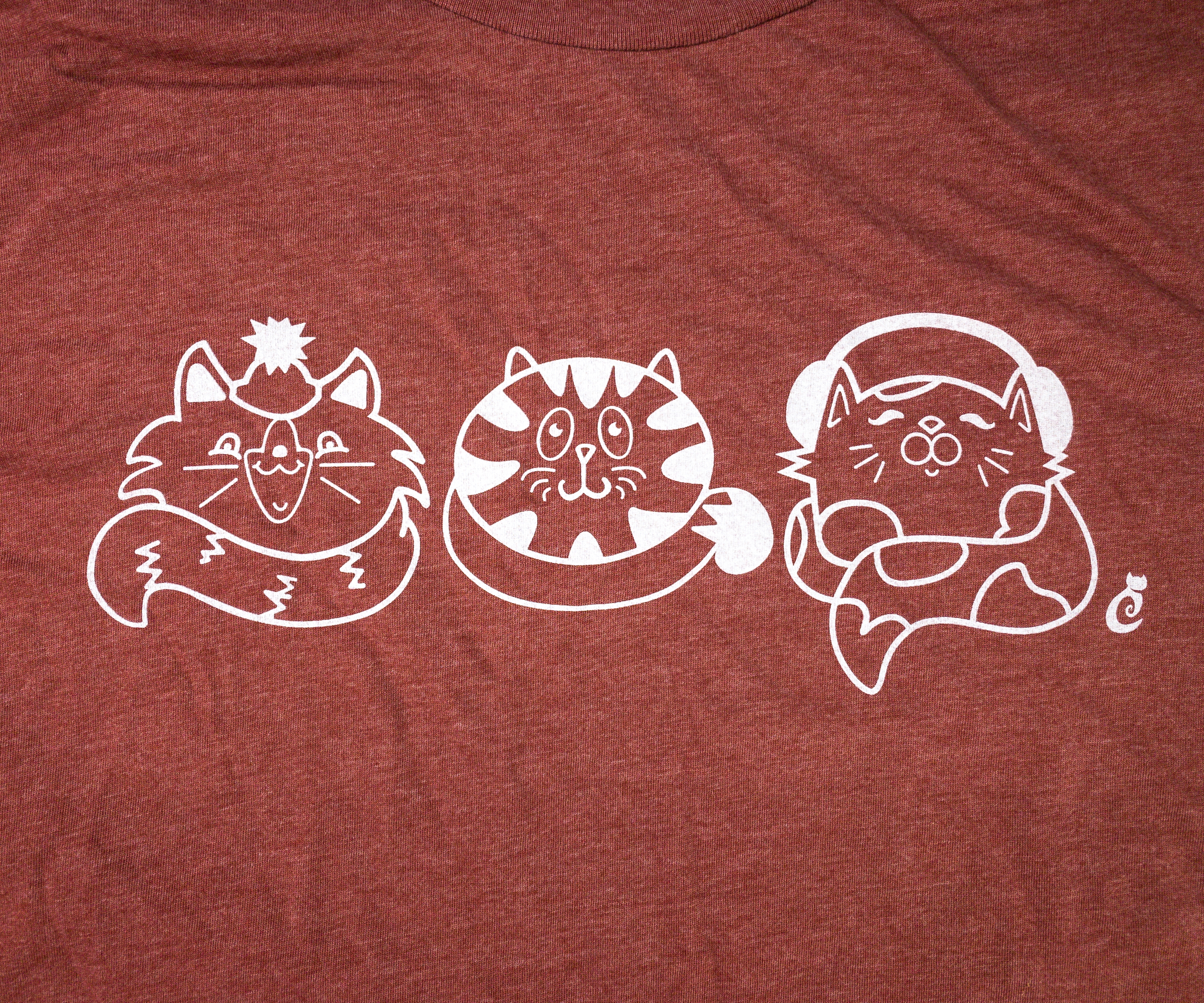 The fall-inspired hue of the shirt looks great with the white prints of the cat trio. The shirt is comfy and it fits nicely!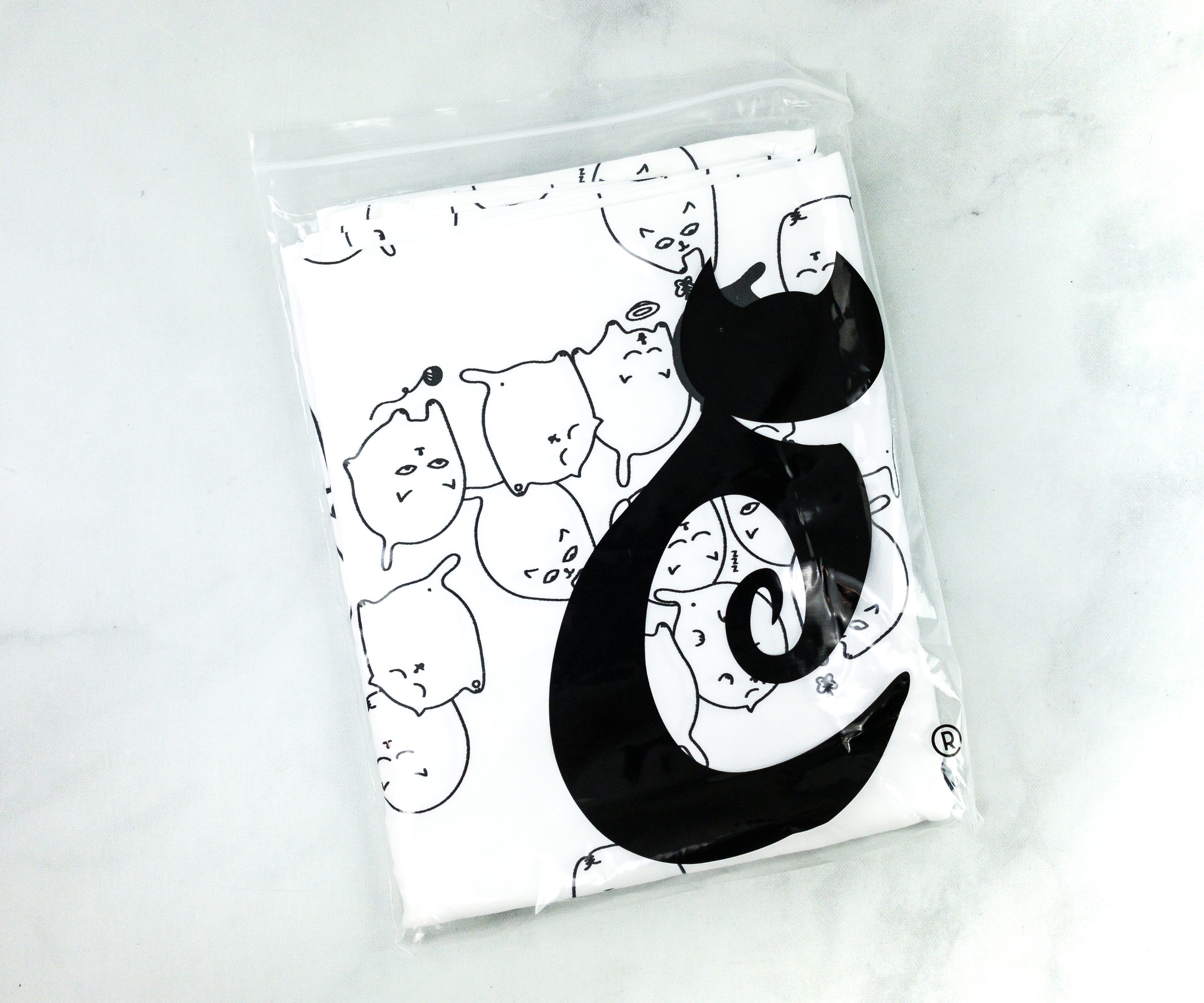 Counting Cats Pillowcase Set ($17.99) Here's another item for the home, a pillowcase set which is also exclusive to this box!
The pillowcases fit standard-sized bed pillows.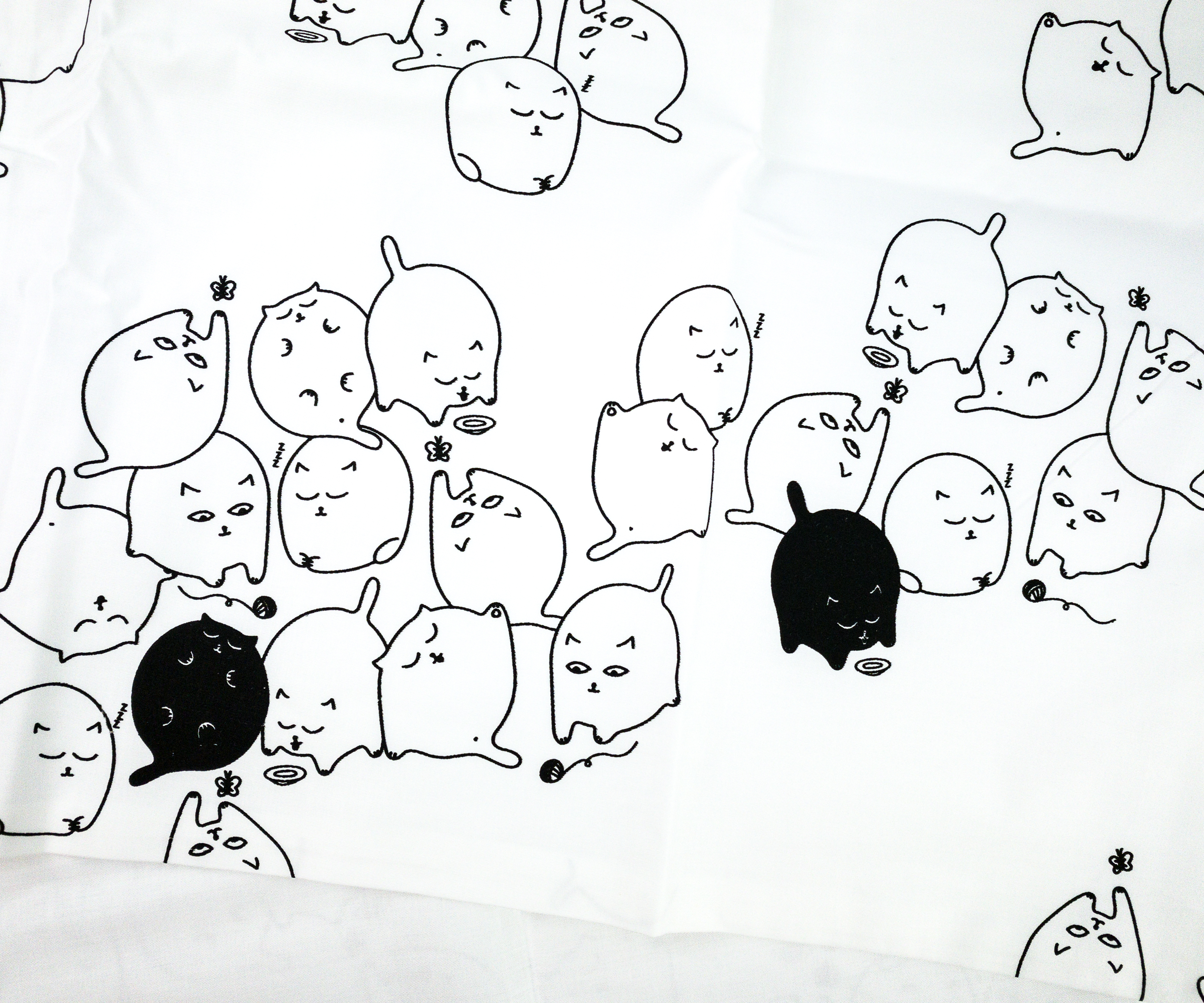 They have a white base color and lots of kitty prints on them! So cute!
This month's fall theme is just adorable! For cats, there are fun, catnip filled toys to keep them happy during playtime, and for the humans, there are cat-themed items for organization purposes and for personal use. My favorite items are the shirt and the basket! The cat-themed pillowcases are also lovely. Cat Lady Box surely knows how to make cat ladies happy, and I hope they keep up the good work!
What do you think of this month's box?