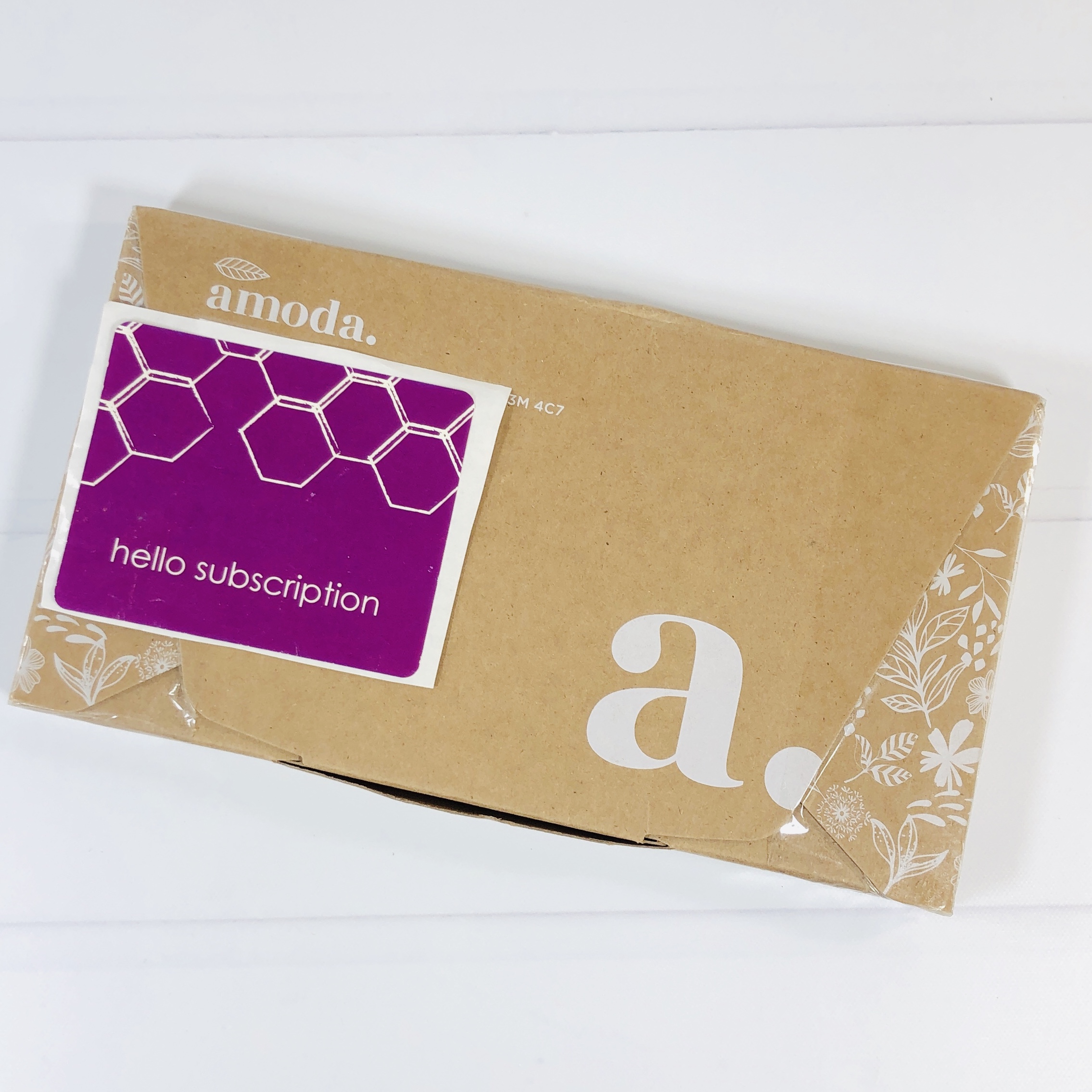 Amoda Tea is a premium tea subscription that sends hand-selected teas sourced from small, independent tea companies. There are two choices of box available — the Original Monthly Tea Box and The Low Caff. Both cost $20, have free shipping to Canada/US (no international shipping yet), and you can also add on some extra bonuses like a perfect teaspoon or extra tea bags. They also have a tasty tea guarantee — if you don't like a tea in your box, they'll replace it in your next box!
We scour the shelves of independent tea companies across North America to find unique teas, delicious blends and fun flavours. We offer a way to discover the hidden gems of the tea world, support the up-and-coming tea companies and taste the very best they have to offer.
This is a review of the Original box.
DEAL: Get 40% off of your first month! Use coupon code HELLO40.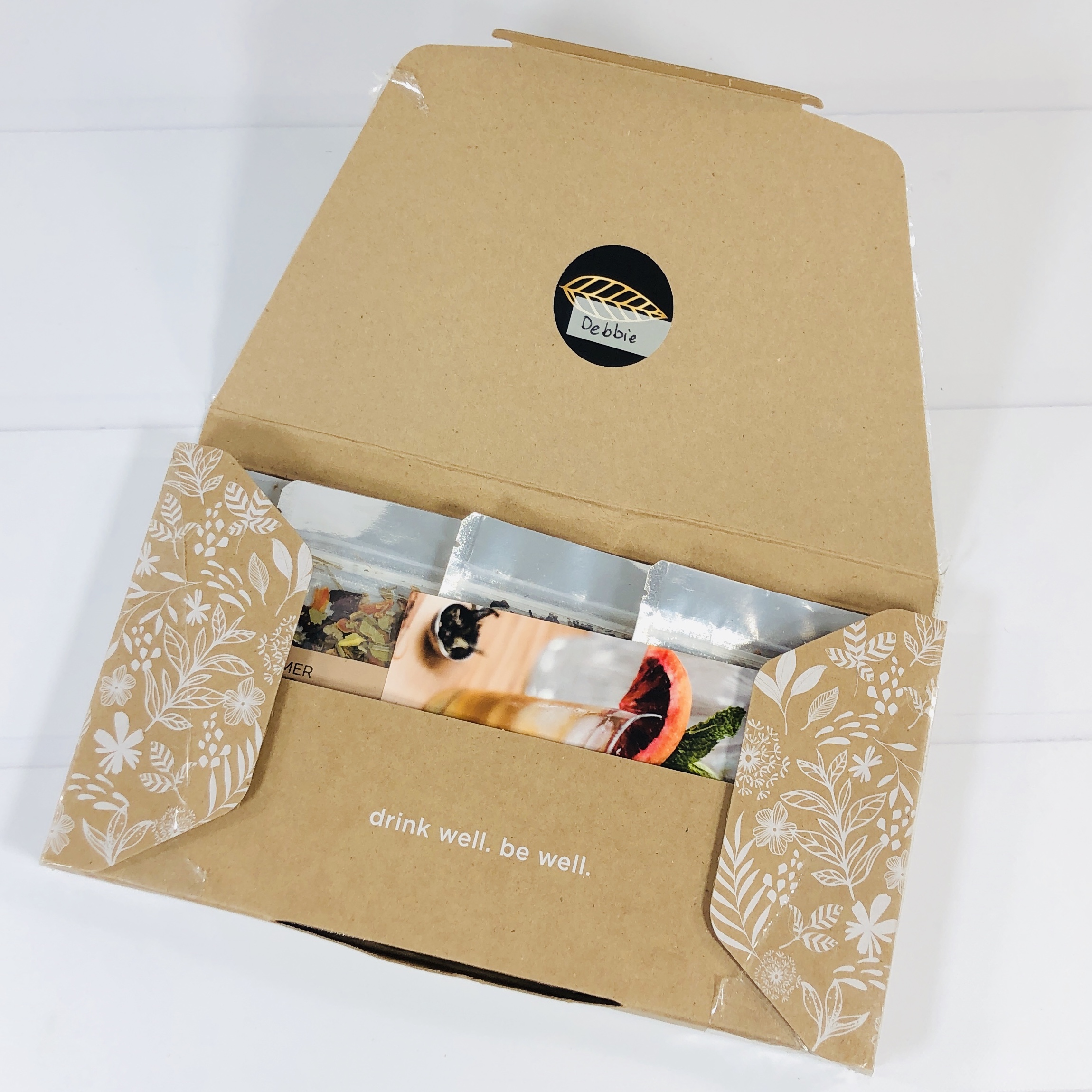 I can't wait to see what's inside!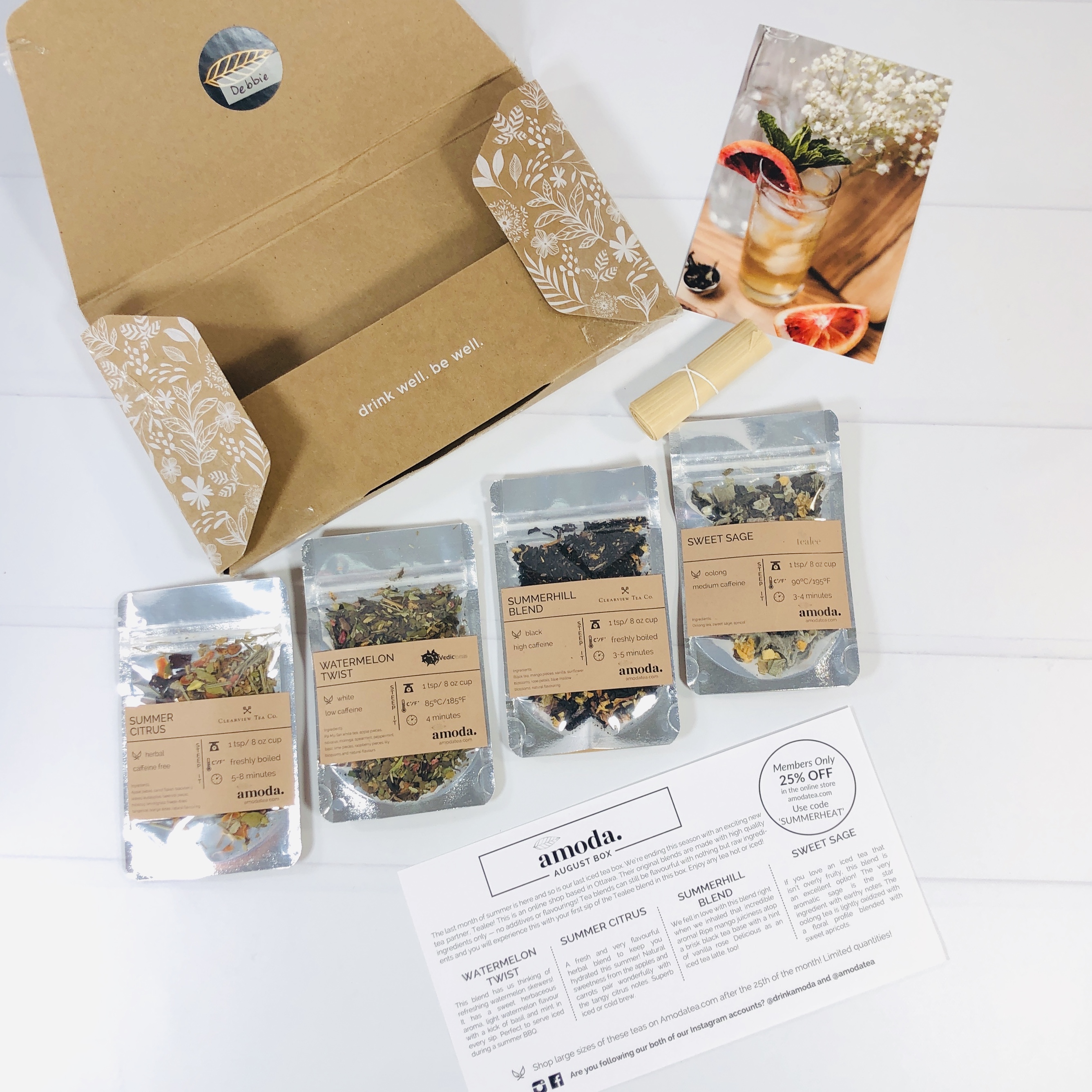 Everything in my box!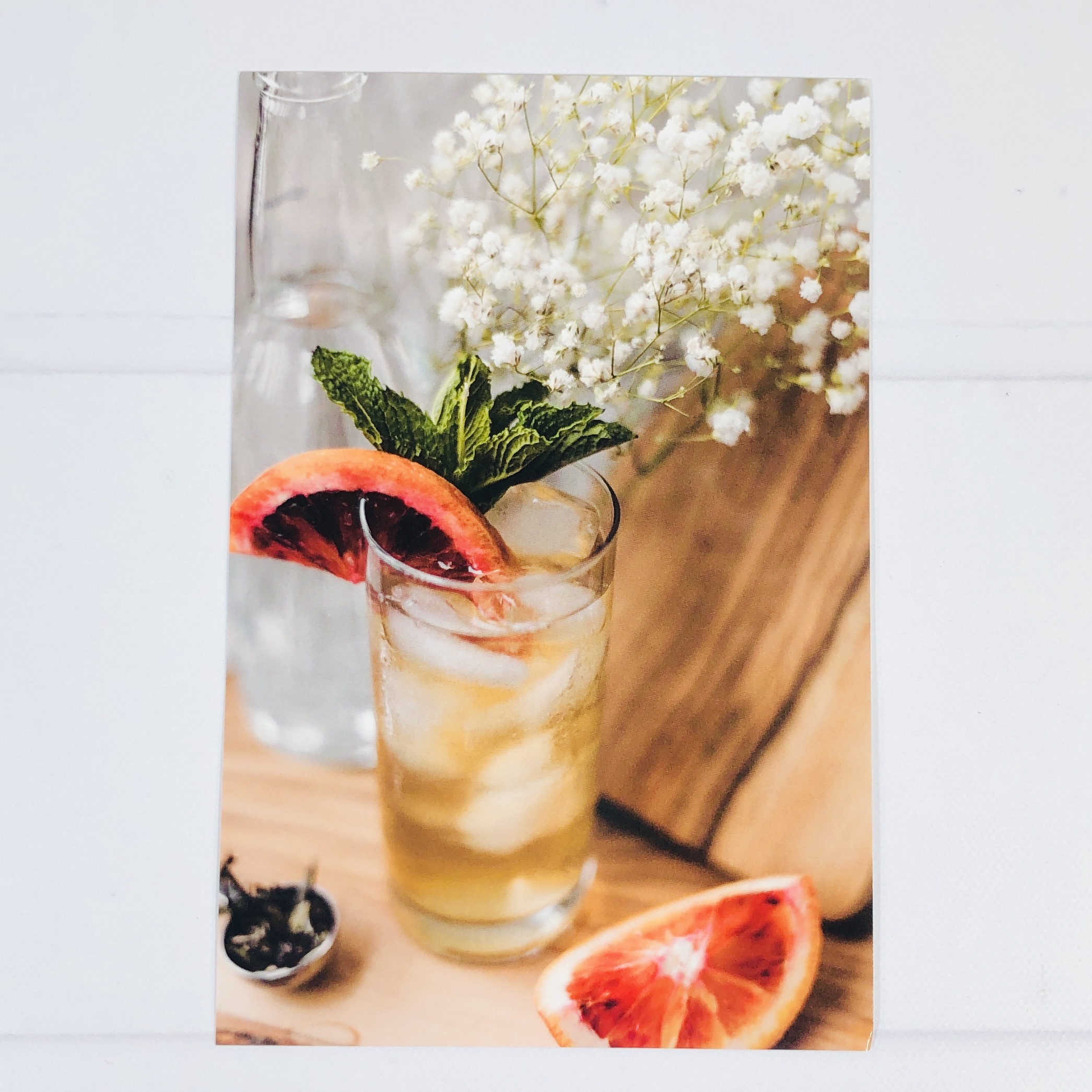 I received a cool tea postcard! I would love to make the drink pictured here too!
An insert gave a description of each tea, and there was a coupon code to save when stocking up at the online shop. A new tea vendor is in this box, and this is the last box of the summer season, but these blends should be awesome whether served hot or over ice.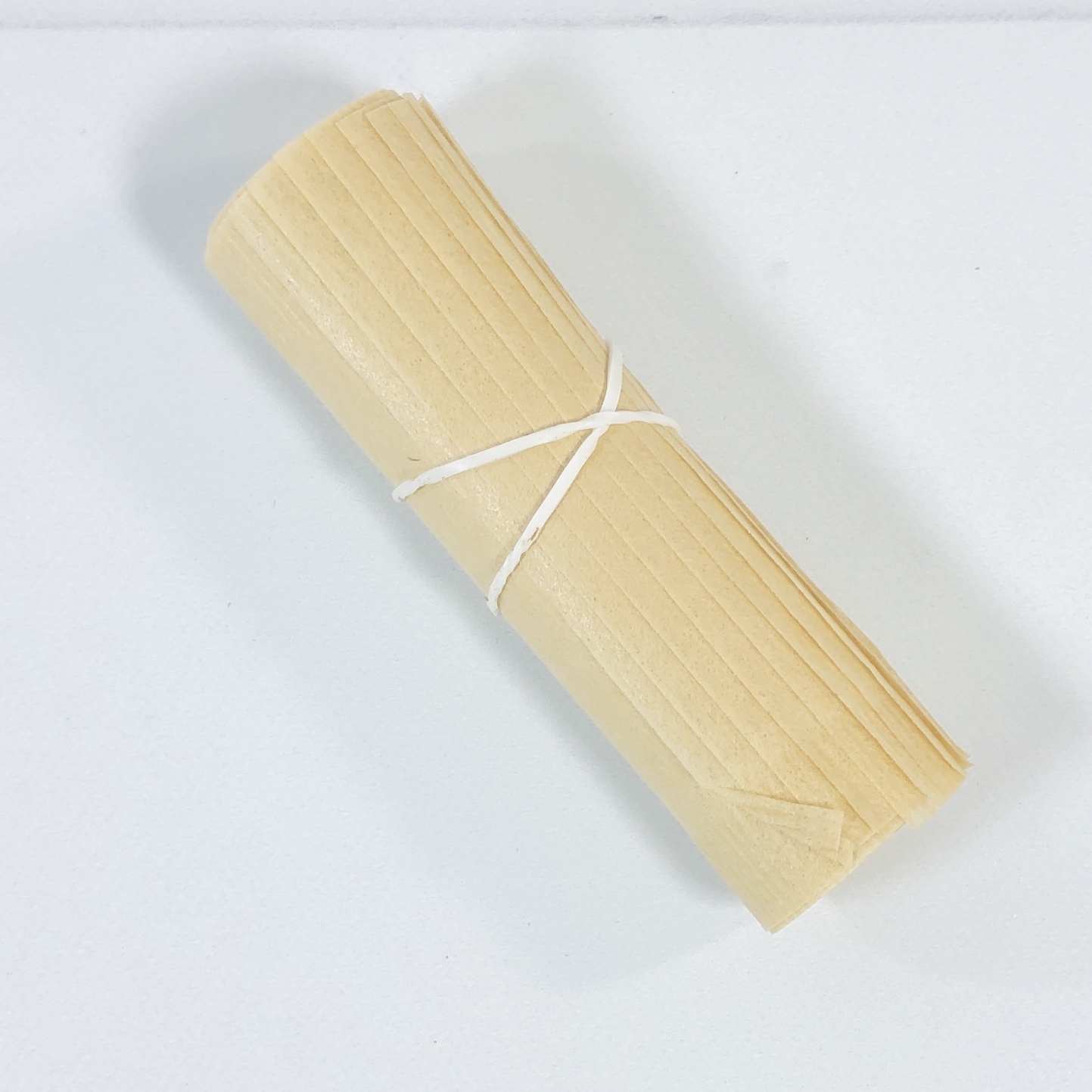 I found a pack of disposable tea bags. You can use these or a strainer but keep in mind that Amoda sends loose leaf tea so you need some way to get those leaves out when you are done steeping.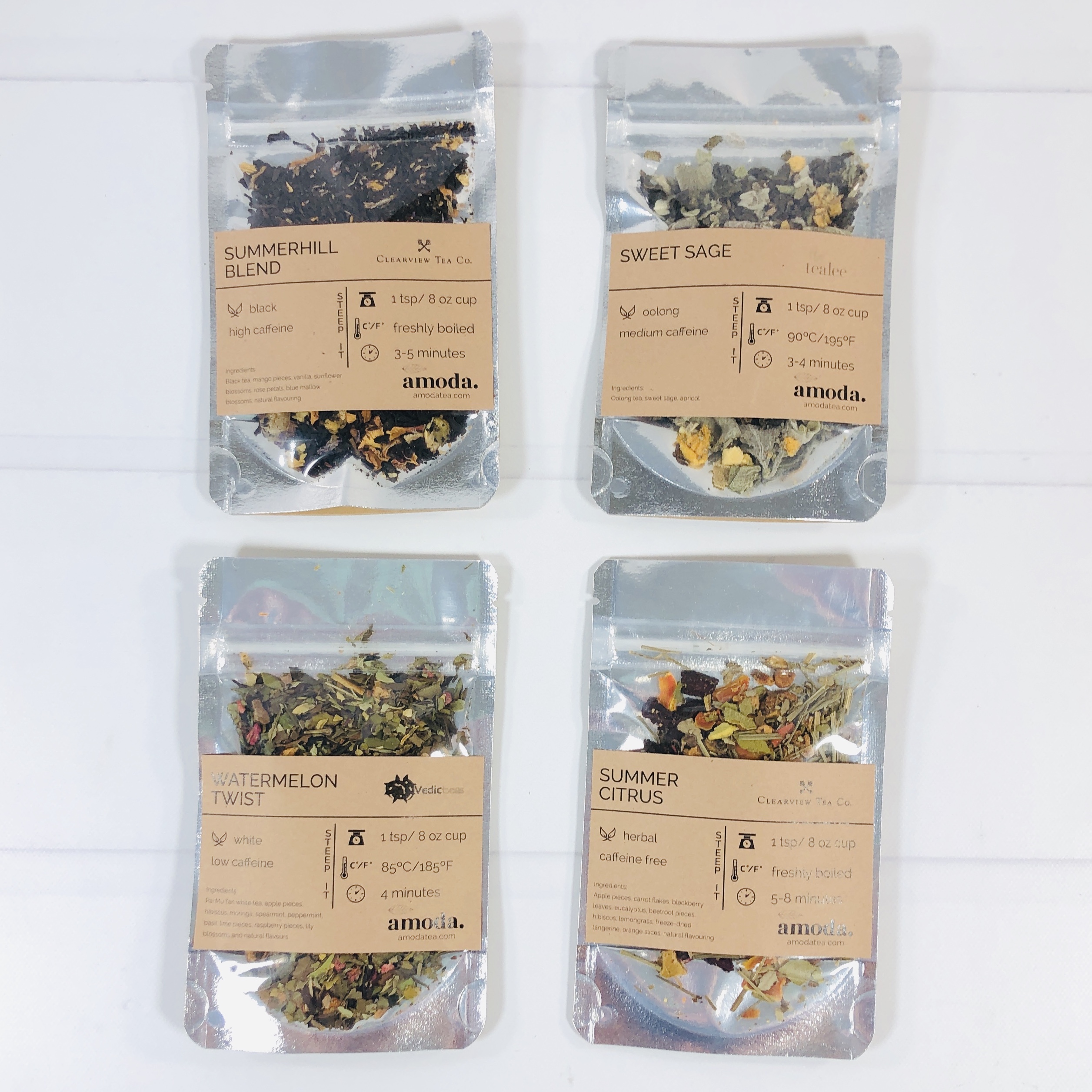 The caffeine levels vary in this subscription, from high to caffeine-free.
Clearview Tea Co. Summerhill Blend I think this tea brand is new to me, I thought their blends sounded lovely on their website. This tea has a base of black tea plus candied mango pieces and vanilla.
It was simply delicious, and I loved the tropical flavors. I drank it hot with sugar and milk and forgot about the last 1/4 cup until it had gone cold. I sipped it anyways and it reminded me of those milk teas from boba places. Yum yum!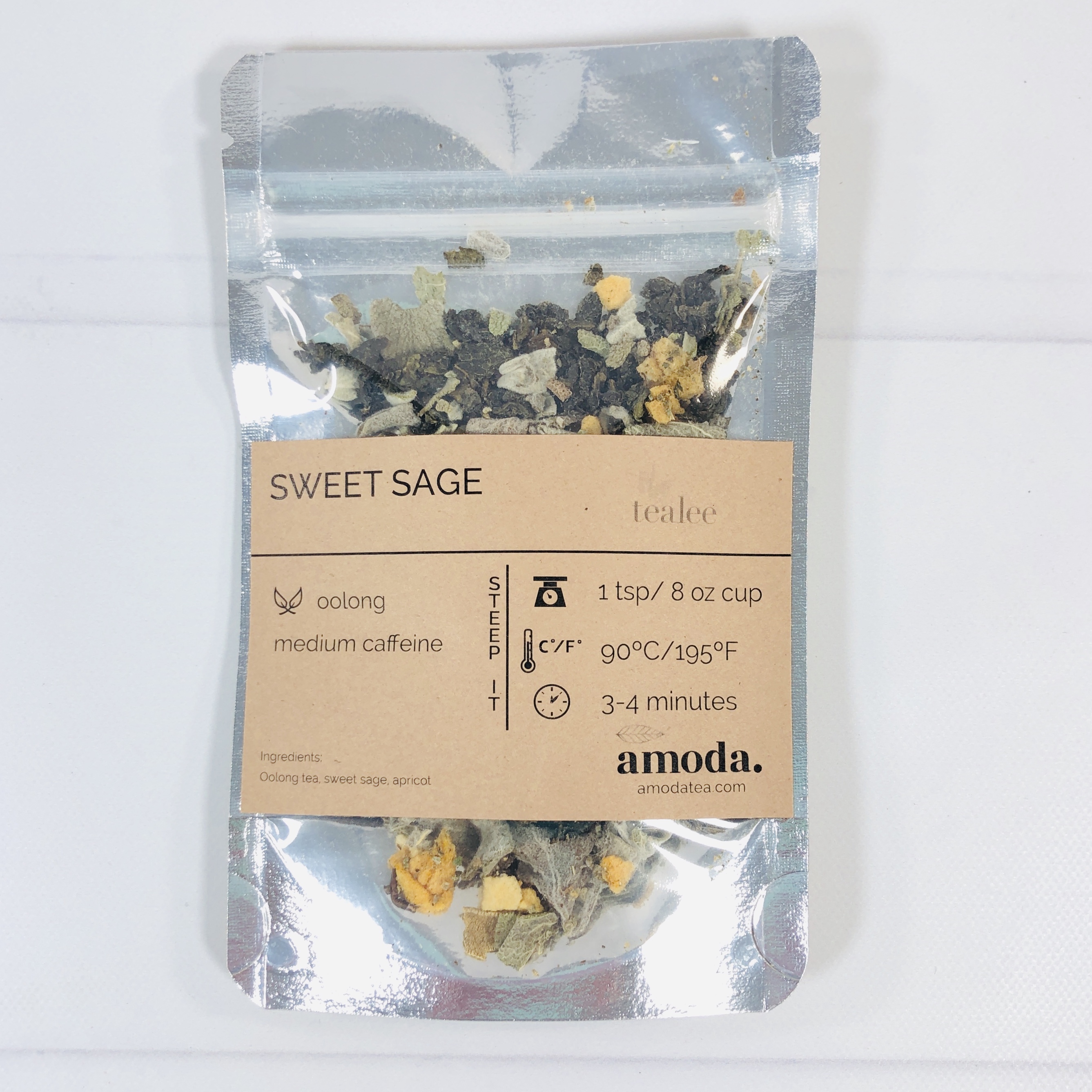 tealee Sweet Sage is an interesting flavor and is a welcome change if you prefer your tea to be aromatic and umami.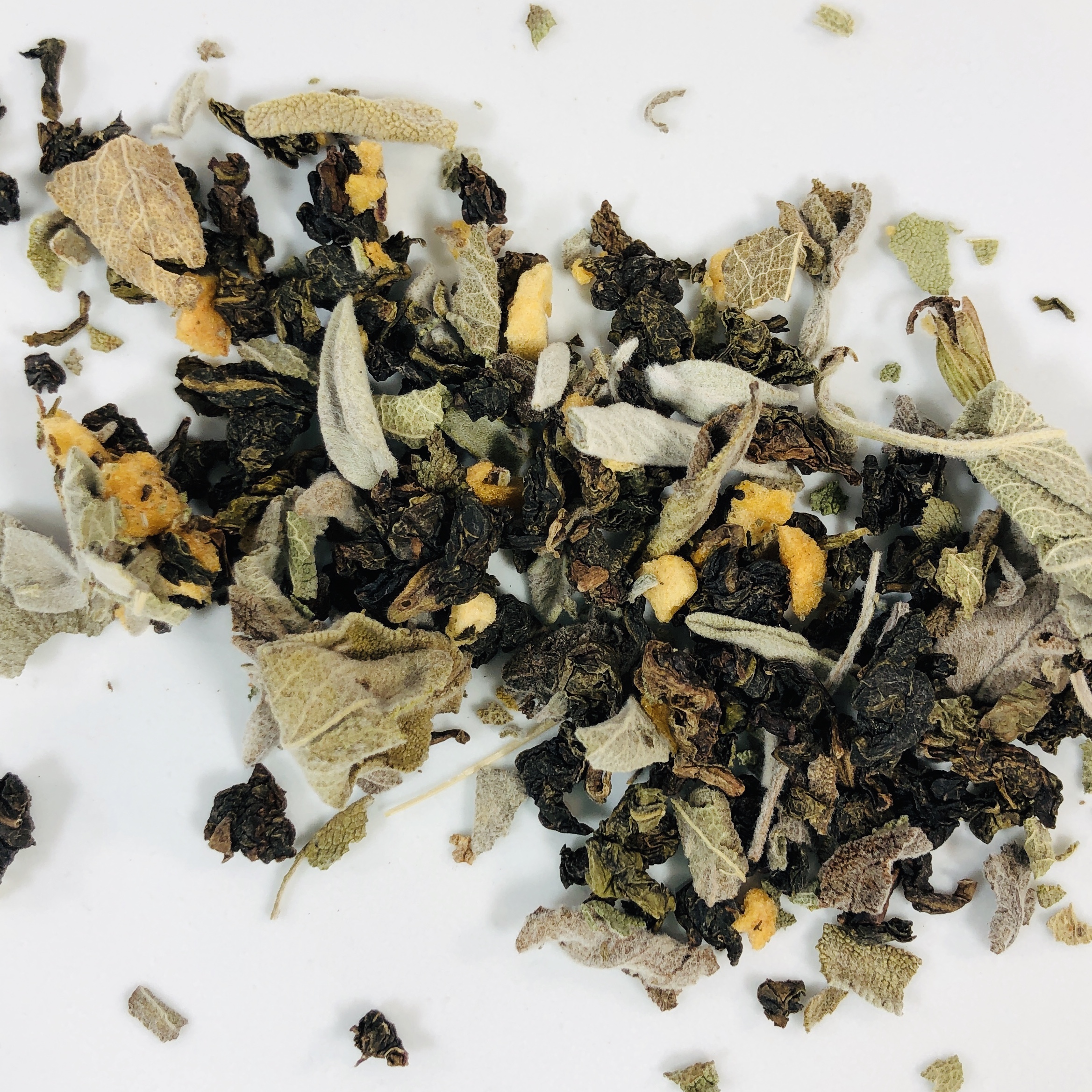 The only ingredients are oolong, sage, and dried apricot. I cannot pick up the apricot at all and the oolong is light here. The sage scent and flavor are the driving force here and it's, you guessed it, not my cup of tea. It brought to mind Thanksgiving stuffing and the scent was strong and earthy. I wouldn't mind diffusing this or using it as a hair rinse.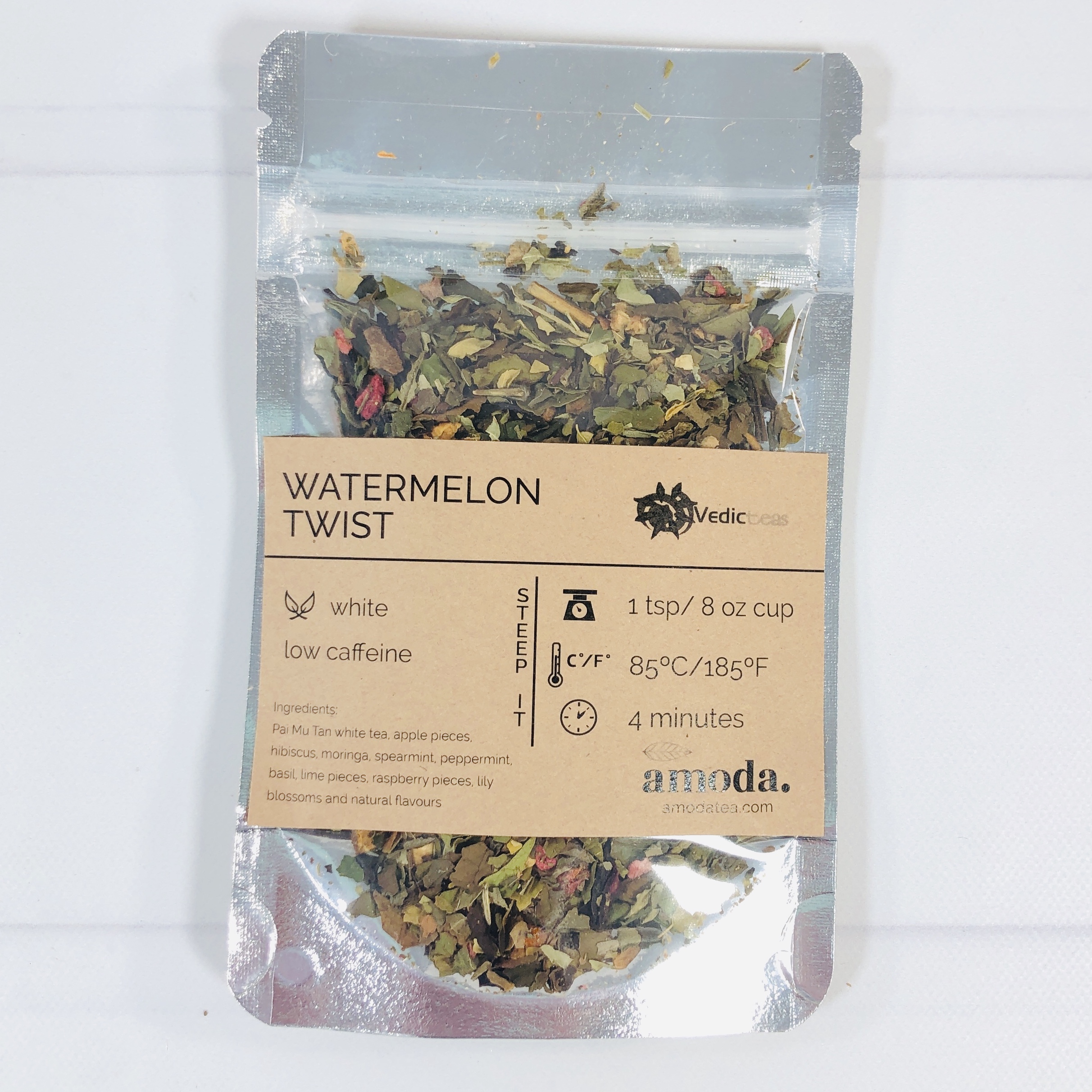 Vedic Teas Watermelon Twist This was a delightful tea, although I don't think it tasted much like its name!
It has a white tea base and apple pieces, hibiscus, mint, basil, and more. It tasted more like an herbal tea. I think my exact thoughts were minty citrus apple cider. So good!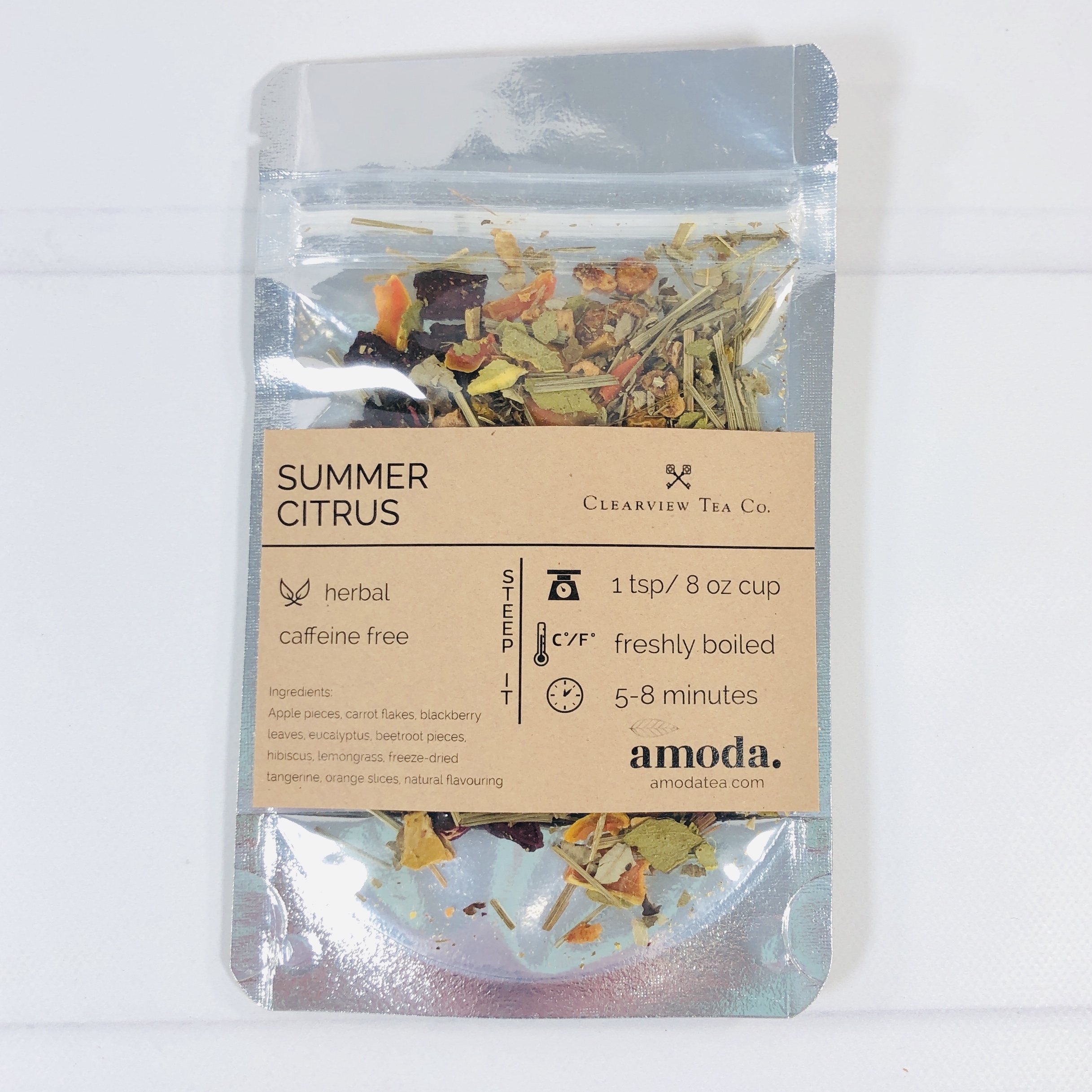 Clearview Tea Co. Summer Citrus is our caffeine-free herbal this month and it is both sweet and a hint spicy, with some tang in there thanks to hibiscus.
I can't say I've ever had carrot in a tea before, or even beets, but this doesn't taste like veggie soup. It also has apples, tangerine, and oranges and I think the unique spice must be a hint of that eucalyptus. After steeping the tea was a gorgeous deep pink/light red shade and I could also taste the citrus notes. What a lovely tea with such unique ingredients.
Amoda sends such surprising blends every month and they are always enjoyable. I think it's wonderful that they usually feature a new brand each month and the flavors run from bold to light. My favorite was the Summerhill Blend but then black teas are almost always my favorite.
Which tea was your favorite? Let me know in the comments!