The 2020 Ogramr Dinosaurs Advent Calendar is available now!
Ogramr Dinosaurs Advent Calendar ($19.99)
Countdown to Christmas is an exciting time for everyone especially for kids. Ogrmar advent calendar offered a interesting way for kids to countdown holiday! There are many interesting little dinosaurs behind the 24 doors, waiting for your children to build a new home for them!

These dinosaur toy adventure calendars can provide a lot of fun for your children. Children's imagination is very rich. These little dinosaurs can stimulate their imagination. You can play with your children to welcome the arrival of Christmas. I believe it will be great Holiday trip!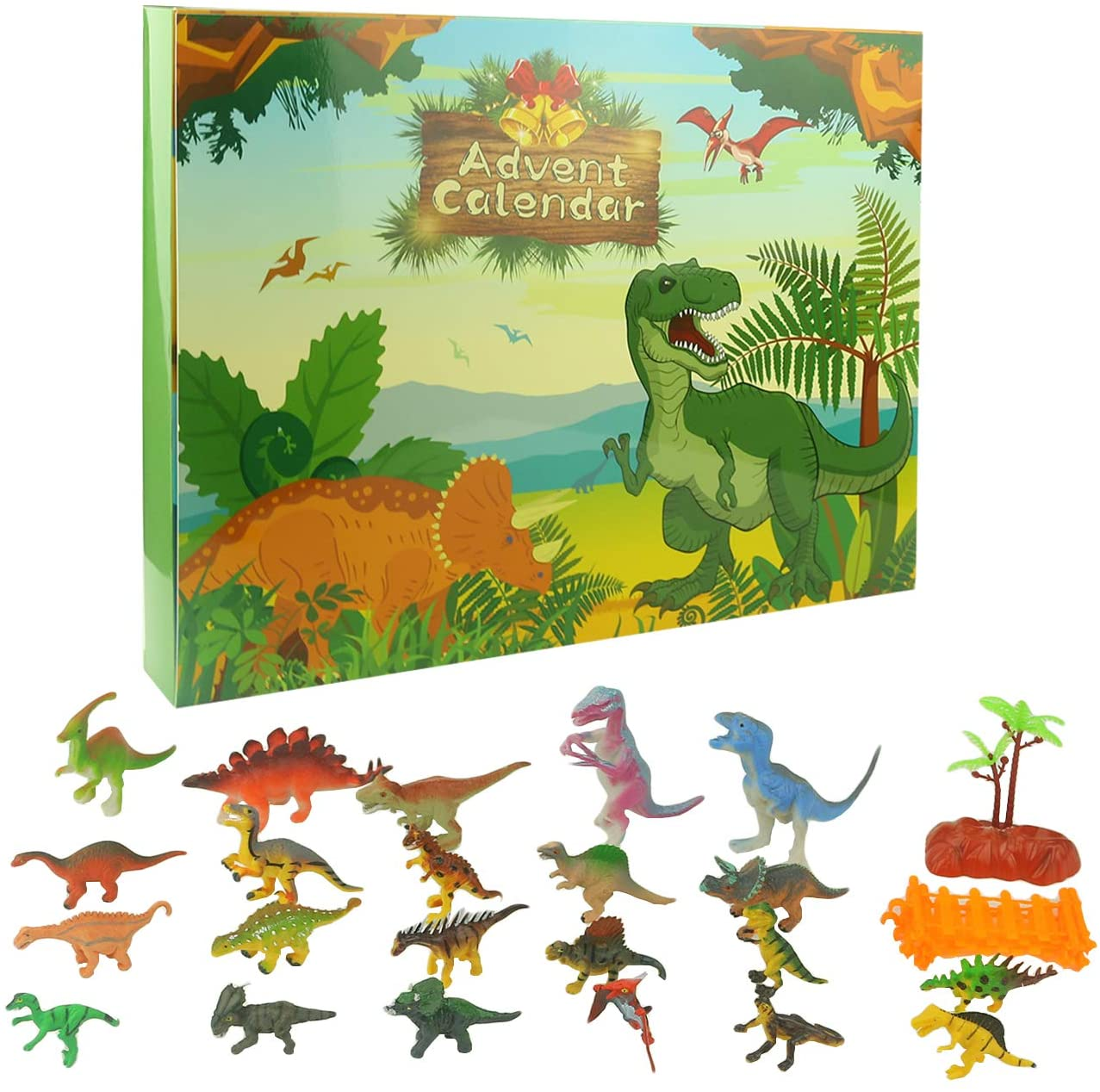 This is the perfect holiday gift to your kids! It includes 22pcs different dinosaurs & Accessories. Open a door every day and get a mini dinosaurs. Let your child's countdown trip in December, full of interesting surprises.

Christmas is the most anticipated day of the year! The dinosaur advent calendar is the perfect gift for children to countdown to the holiday. It can improve children's hands-on and creative ability. It is also a beautiful decoration. Your friends will envy you for having such a fun dinosaur toy decoration.

 Micro dinosaurs toy is made of high quality material plastic, looks very realistic and interesting, and can be used for a long time. WARNING: Not for children under 3 years.

22pcs mini dinosaurs toy, 1pcs fence, 1pcs coconut tree and a beautifully packed gift box. This is a great gift for parents and children. It can not only surprise your child but also play with your child to welcome the arrival of Christmas.

We take pride in delivering top quality products, if you are not satisfied with our product, contact us any time, we will get you back within 24 hours try our best to make things right.
Are you getting the 2020 Ogramr Dinosaurs Advent Calendar?
Looking for even more advent calendars? Check out all our posts on Advent Calendars or find more on Amazon, or see the list of Advent Calendars in the directory!