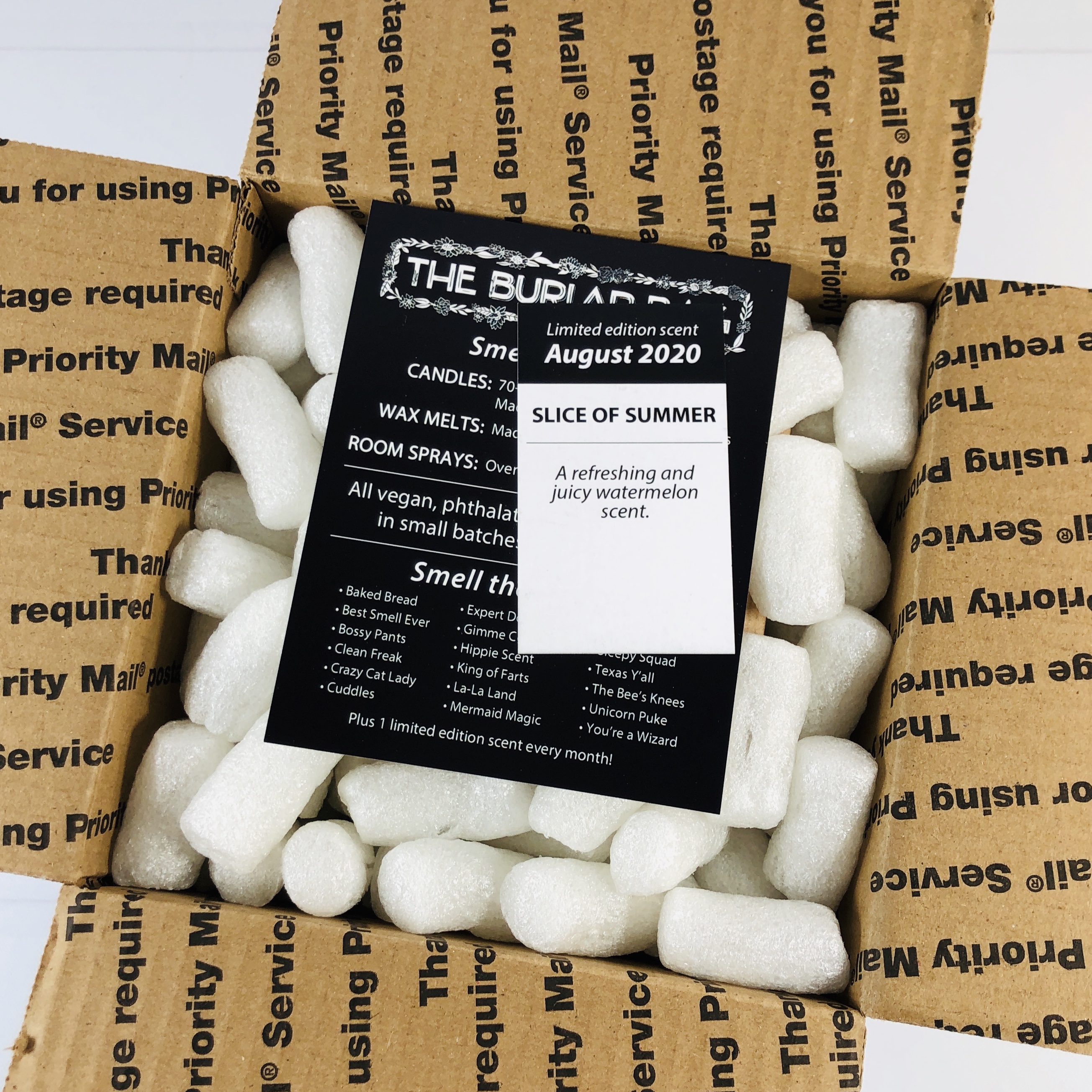 The Burlap Bag is a monthly subscription that sends a limited edition, funny named 9oz candle! They have a few different subscription options: Soy Wax Melts, Room Spray, Candle, or Smelly Combo (all three items). I am reviewing the Candle Club, which is $14.67 a month.
brand new scent each month!
hand poured in Austin, Texas
funny names
great smells!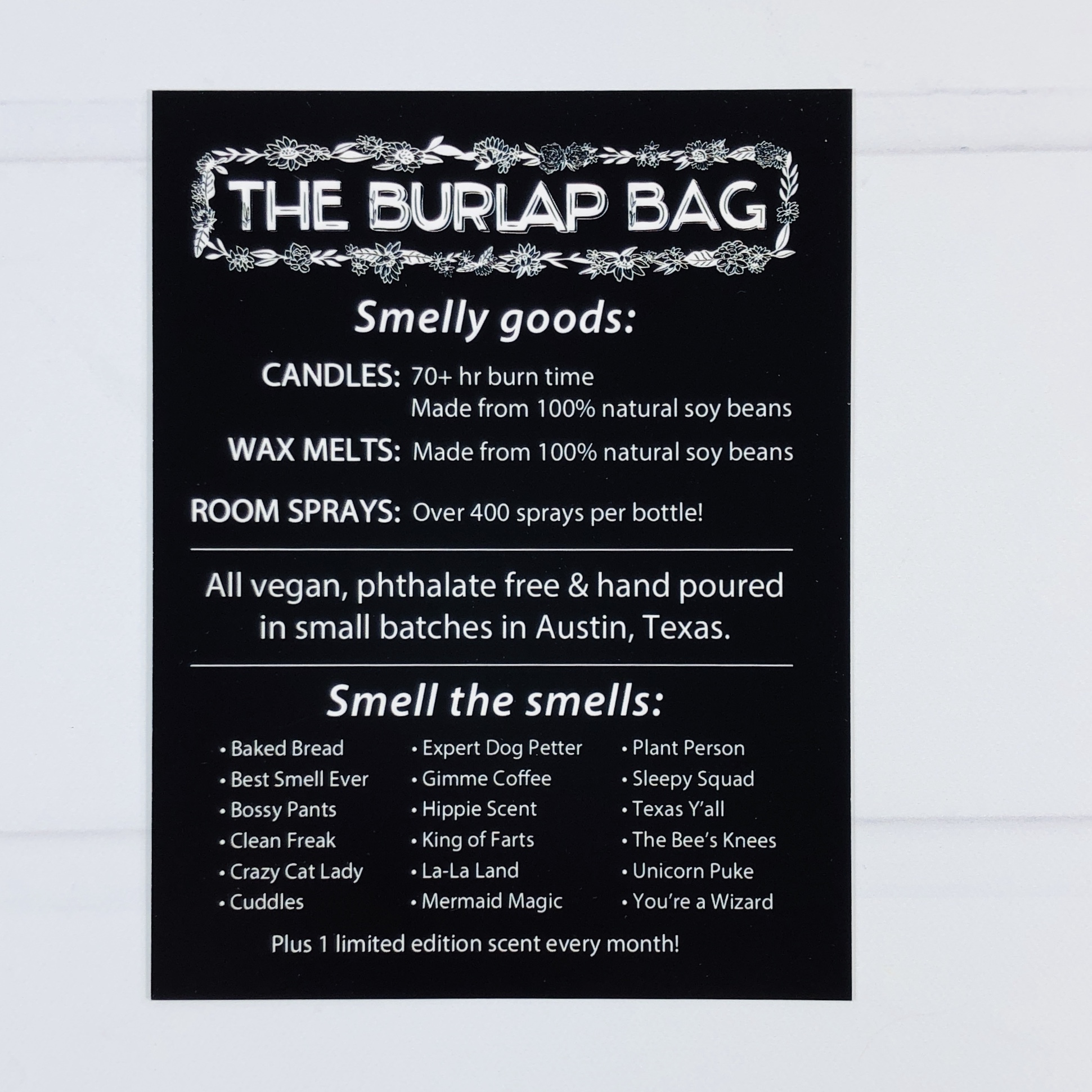 I received a card that says the candle has a 70+ hour burn time and that my candle is made of 100% soybean wax. There was a list of the additional scents that are available on the Burlap Bag website.
Green shipping practices were used. I even placed my packing peanuts (which are biodegradable) in my compost pile.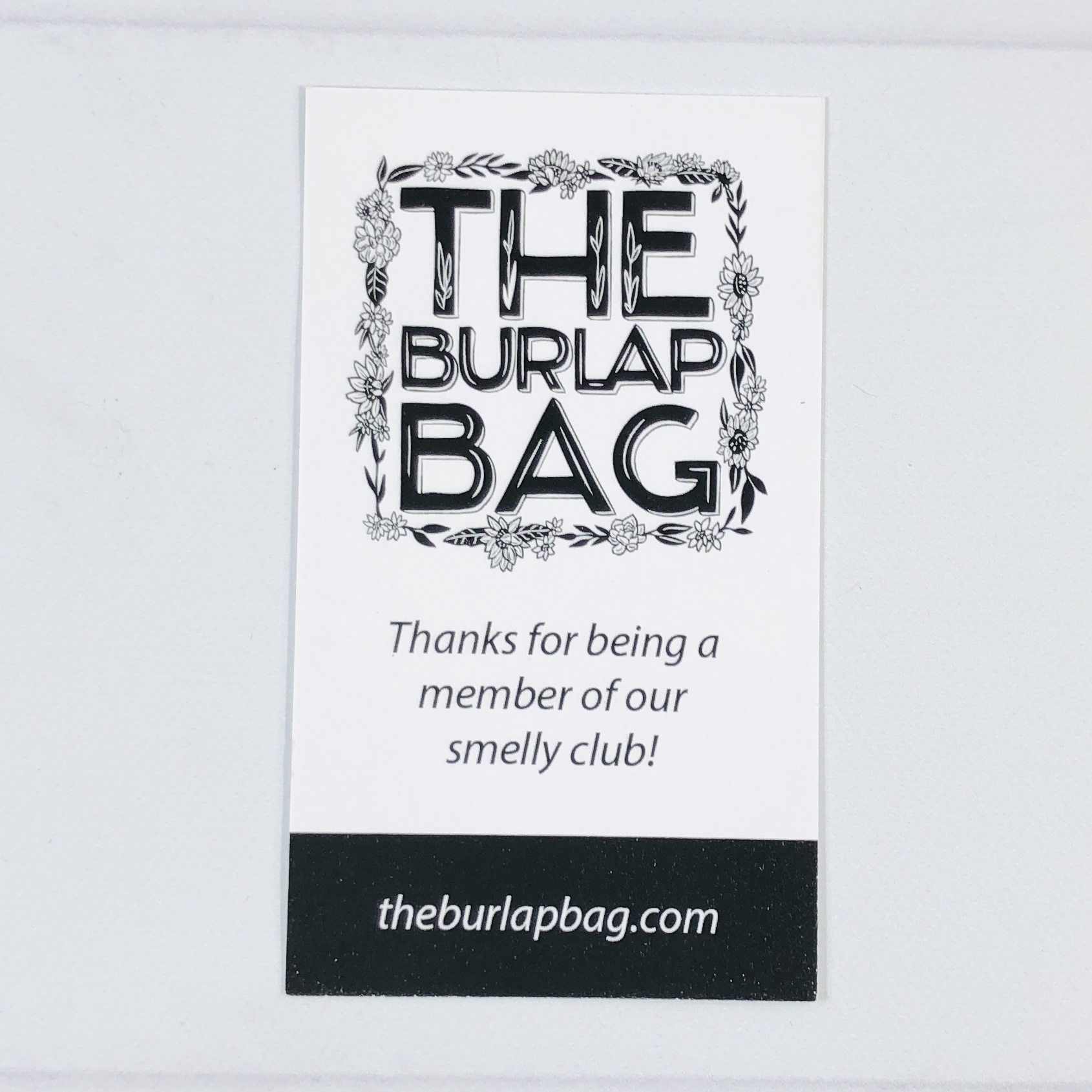 I found a small business card.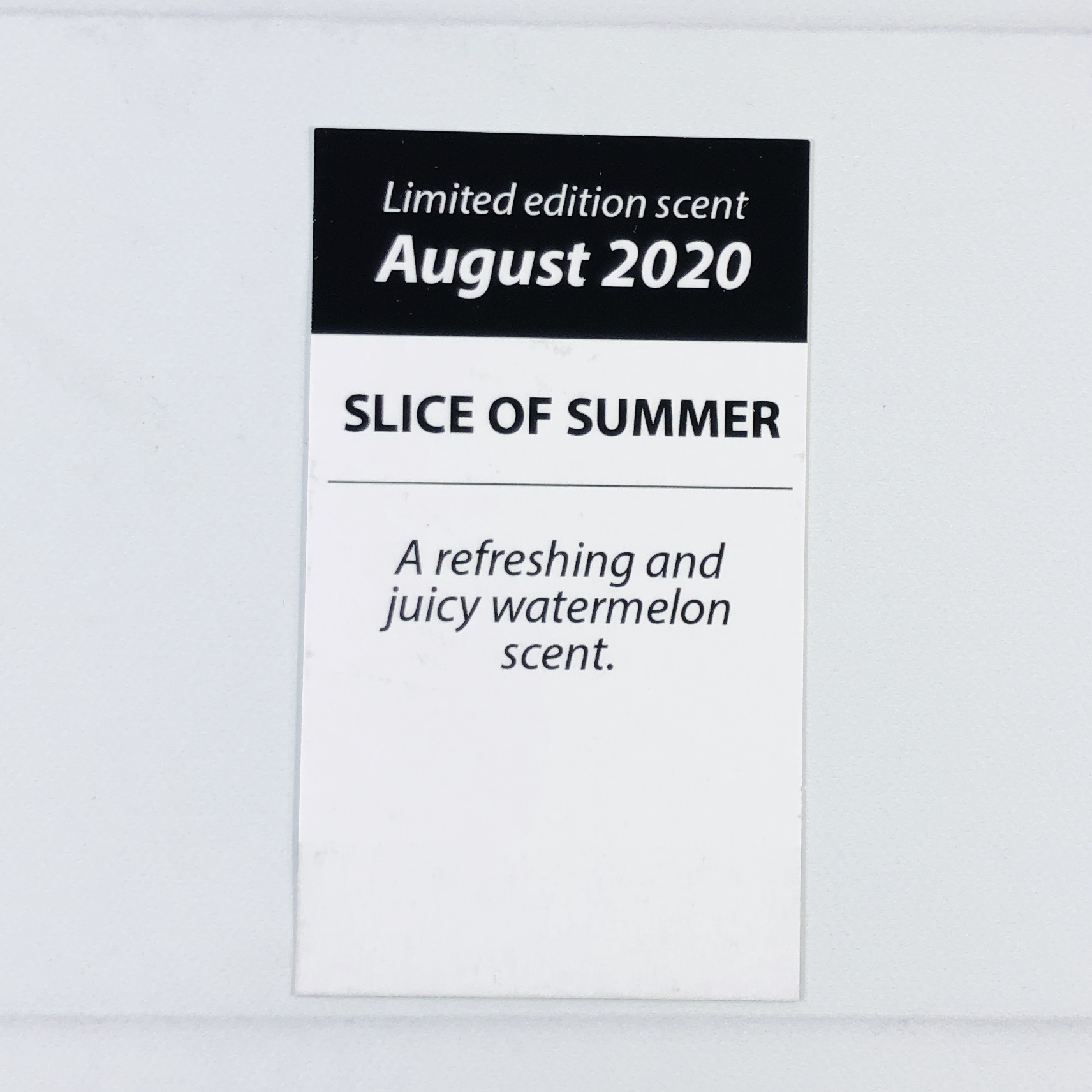 The back of the card listed the limited edition scent sent in August.
My candle was tucked into shredded paper. The box is ready for gifting so if you love these candles then it might be a good idea to get a second subscription to have on hand for impromptu gifts!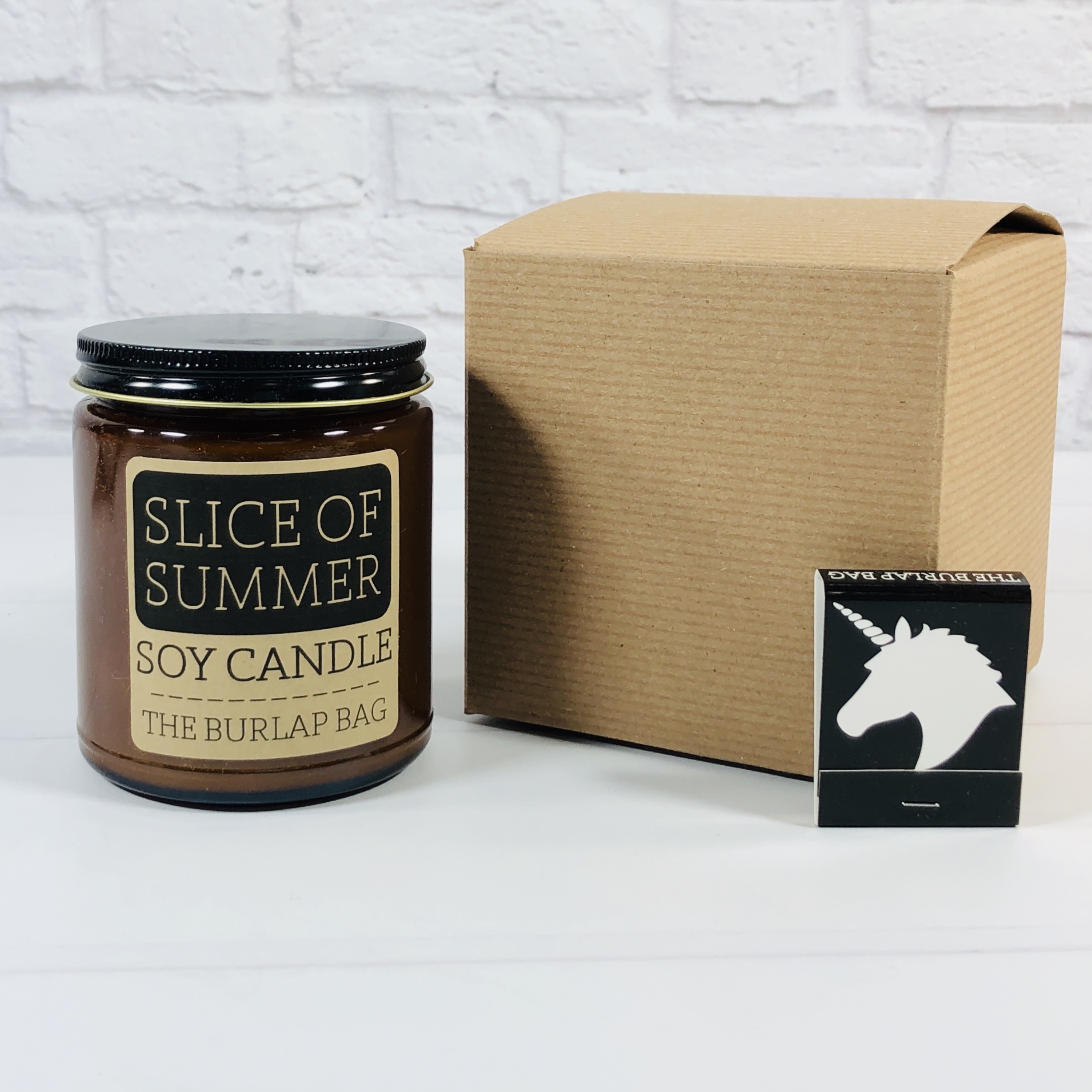 Everything in my box! This is my first ever box from The Burlap Bag!
I always appreciate receiving matches in a candle subscription, but this is the cutest matchbook yet!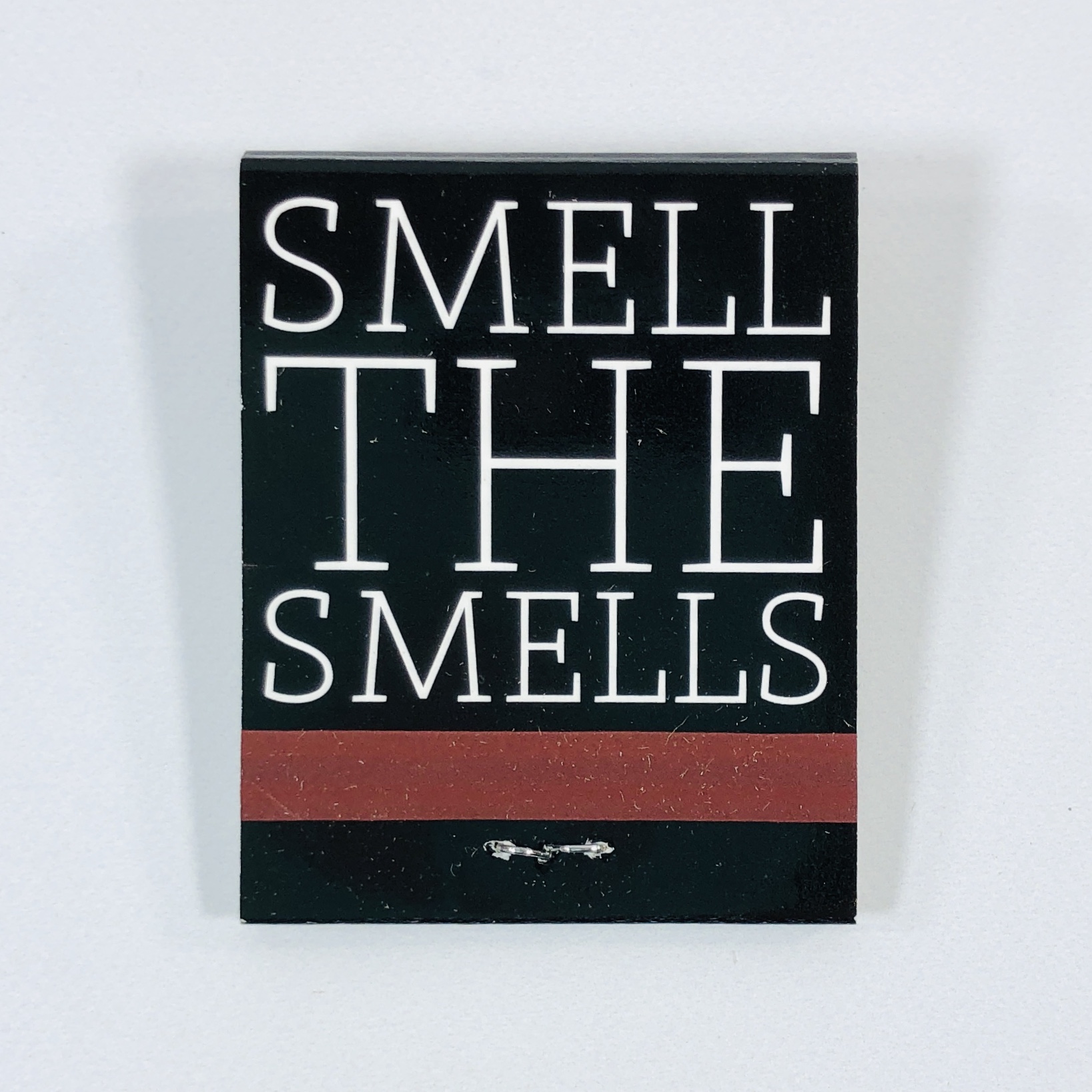 The back tells me to smell the smells. I plan on it Matchbook!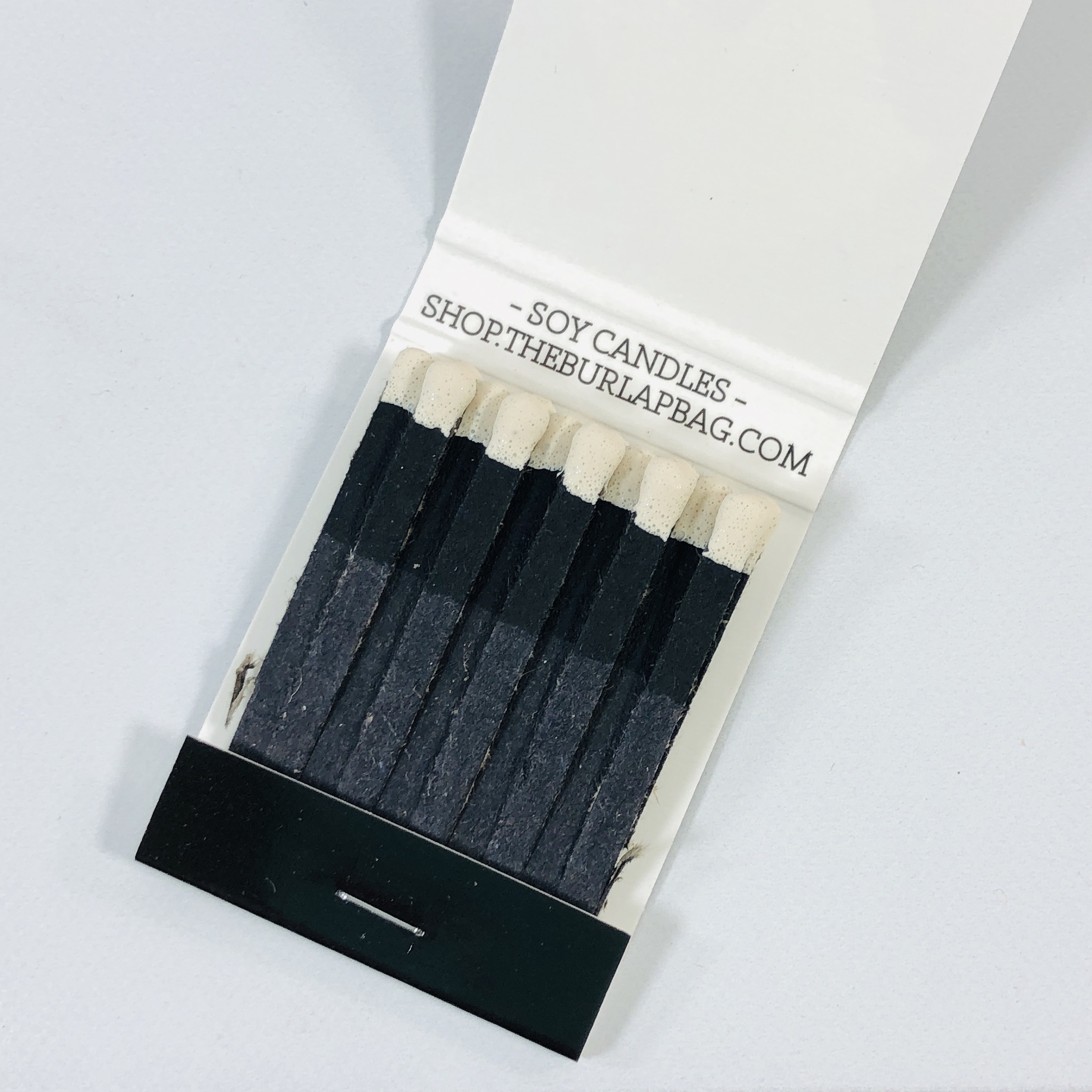 The inside reminds me of where the matches are from.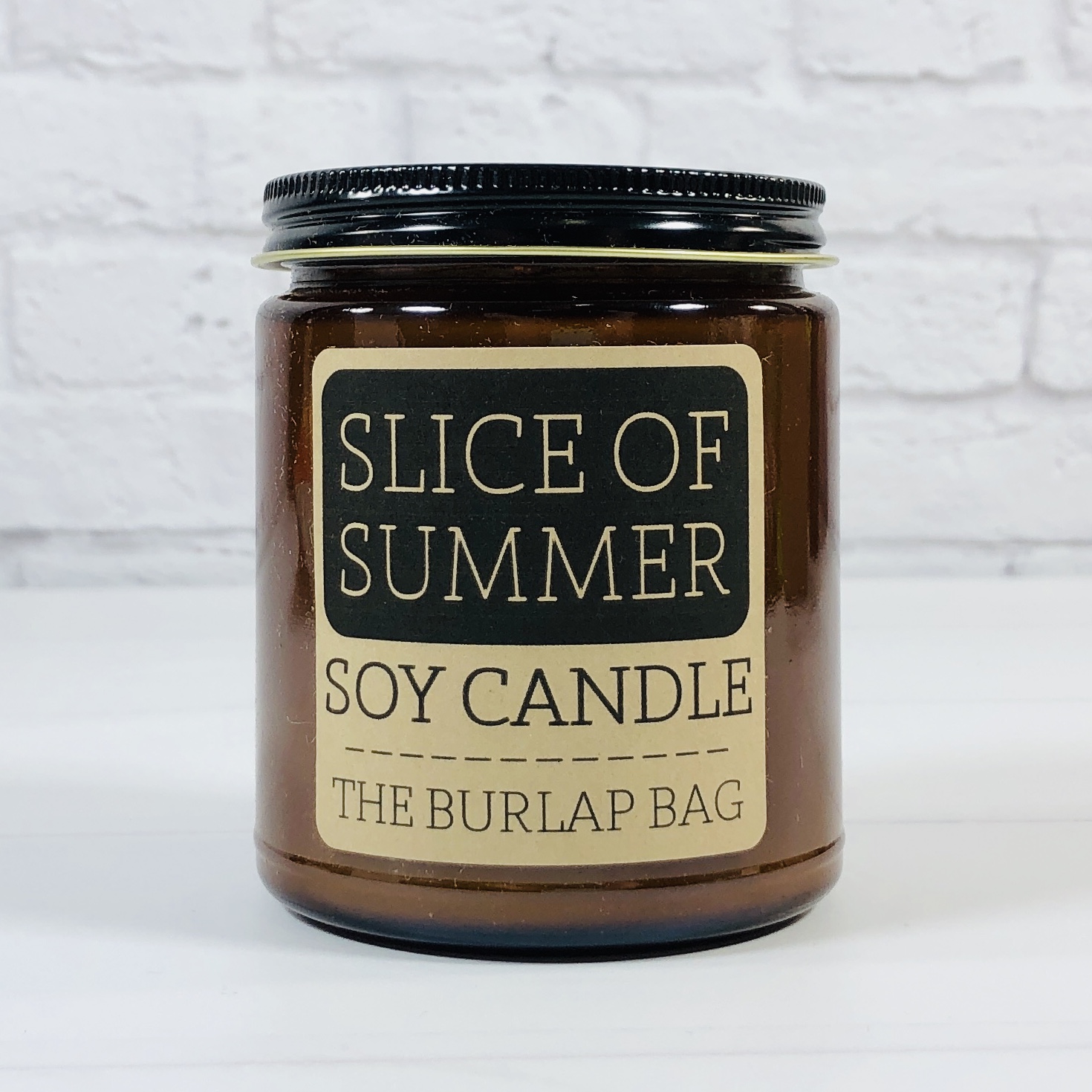 The Burlap Bag Slice of Summer Candle ($16) I bet you can guess what this candle smells like. That's right, watermelon! It smells sugary sweet and reminds me of a Jolly Rancher. You can get this limited edition candle in the online store until August 31st. Note that there is a shipping charge, so while it is the same price as the subscription, the subscription comes with free shipping. Also, if you sign up for a subscription now, you won't receive this scent, you will get the next box and surprise scent for September.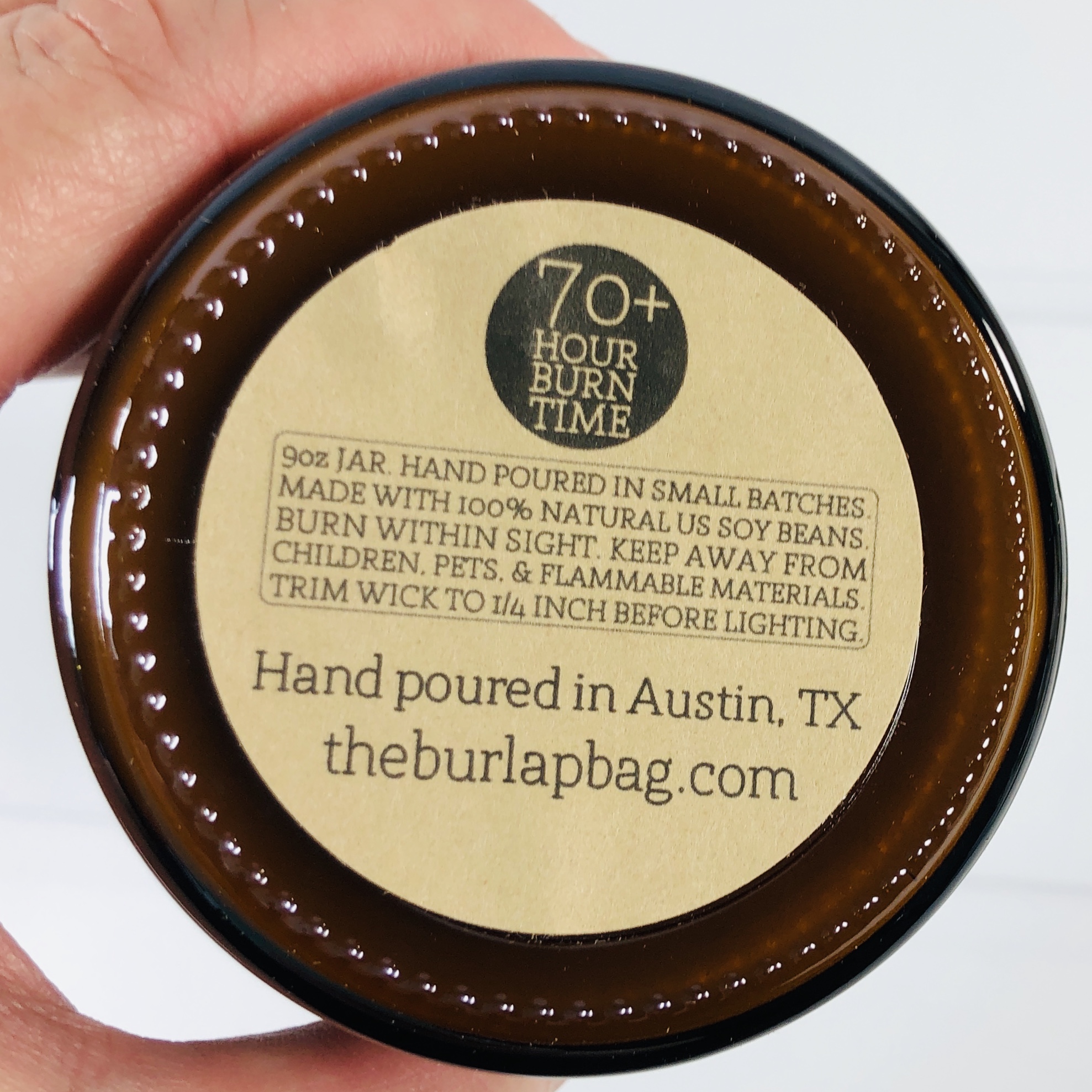 The candle holds 9 ounces of soy wax, which is sourced from here in the USA. The wax is biodegradable and pesticide-free. The Burlap Bag uses phthalate-free fragrance for scent and the wick is lead-free. The candle has a shelf life of two years and it is vegan and cruelty-free.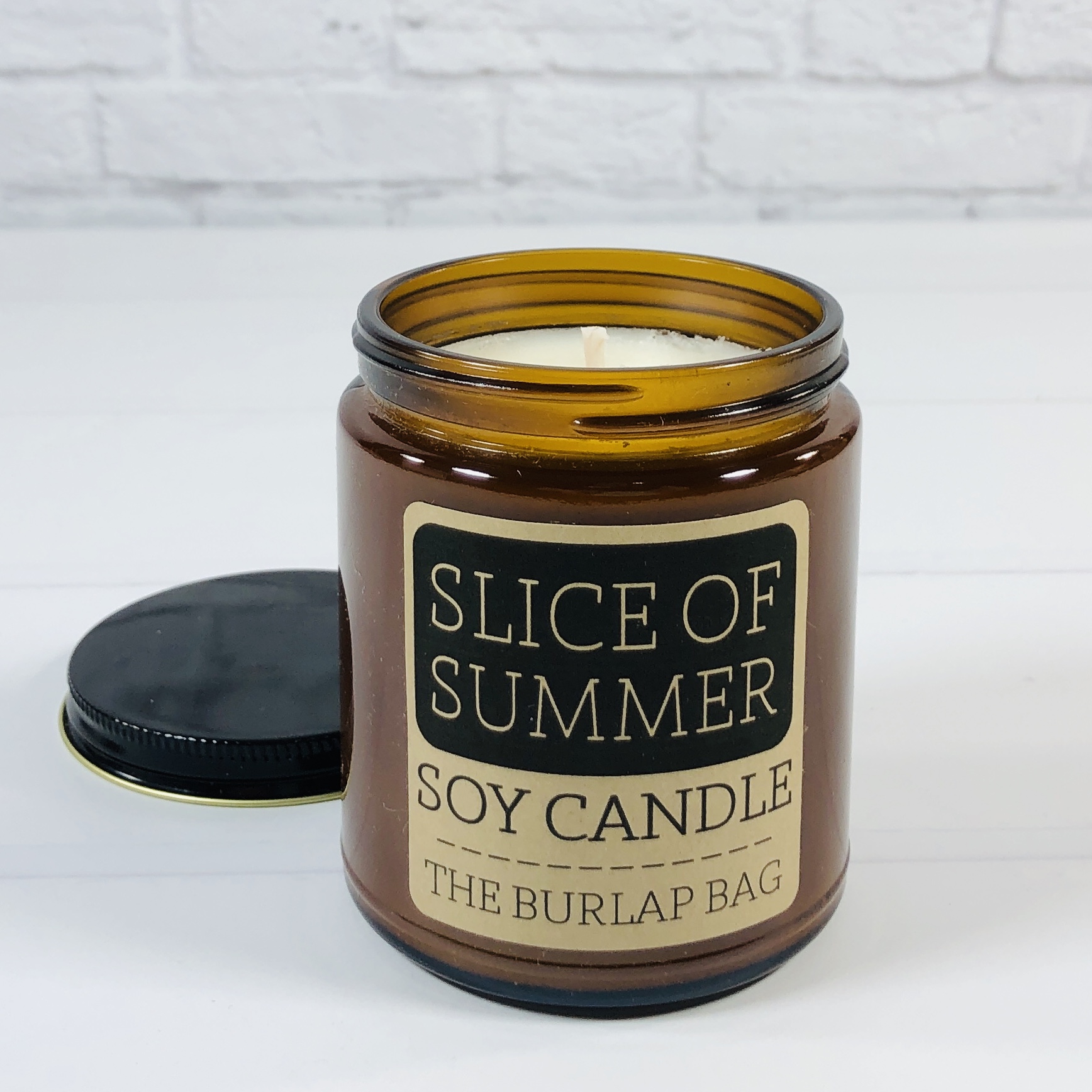 What a beautiful candle from The Burlap Bag! I love the amber shade of the jar and the black lid, plus the label is very easy to read. I think it's fun to receive a candle in a surprise scent every month, and I think the silly name makes for a conversation piece (for when we have company again). The scent definitely showed up both cold and while burning and had good throw. On The Burlap Bag's website they do mention that "a funky candle does happen sometime" and that they will replace it for you so it's great to see that they acknowledge that problems happen and they are ready to take care of it.
What do you think of The Burlap Bag?