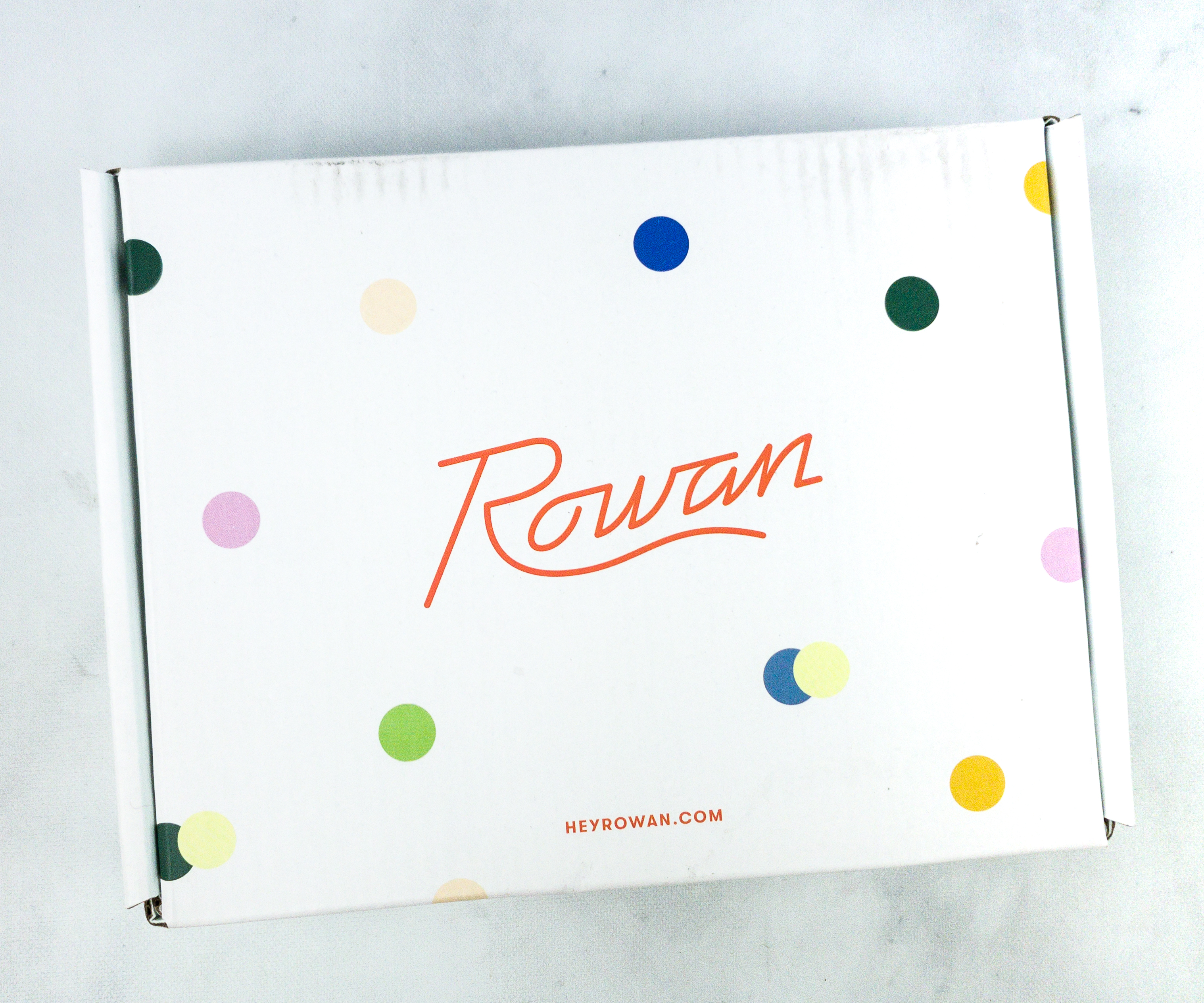 Rowan Earring Club is a monthly earring subscription box for tweens and teens that includes a fresh pair of earrings and a curated content designed to initiate a meaningful conversation. Your first box will also include an earring stand, earring pouch, journal, and pen! The box costs $19 per month on an annual subscription but you can opt to go for a 6-month plan for only $22 a month. What's great is that you don't have to pay upfront – it gets charged monthly! Gold vermeil earrings are $2 more per month than silver.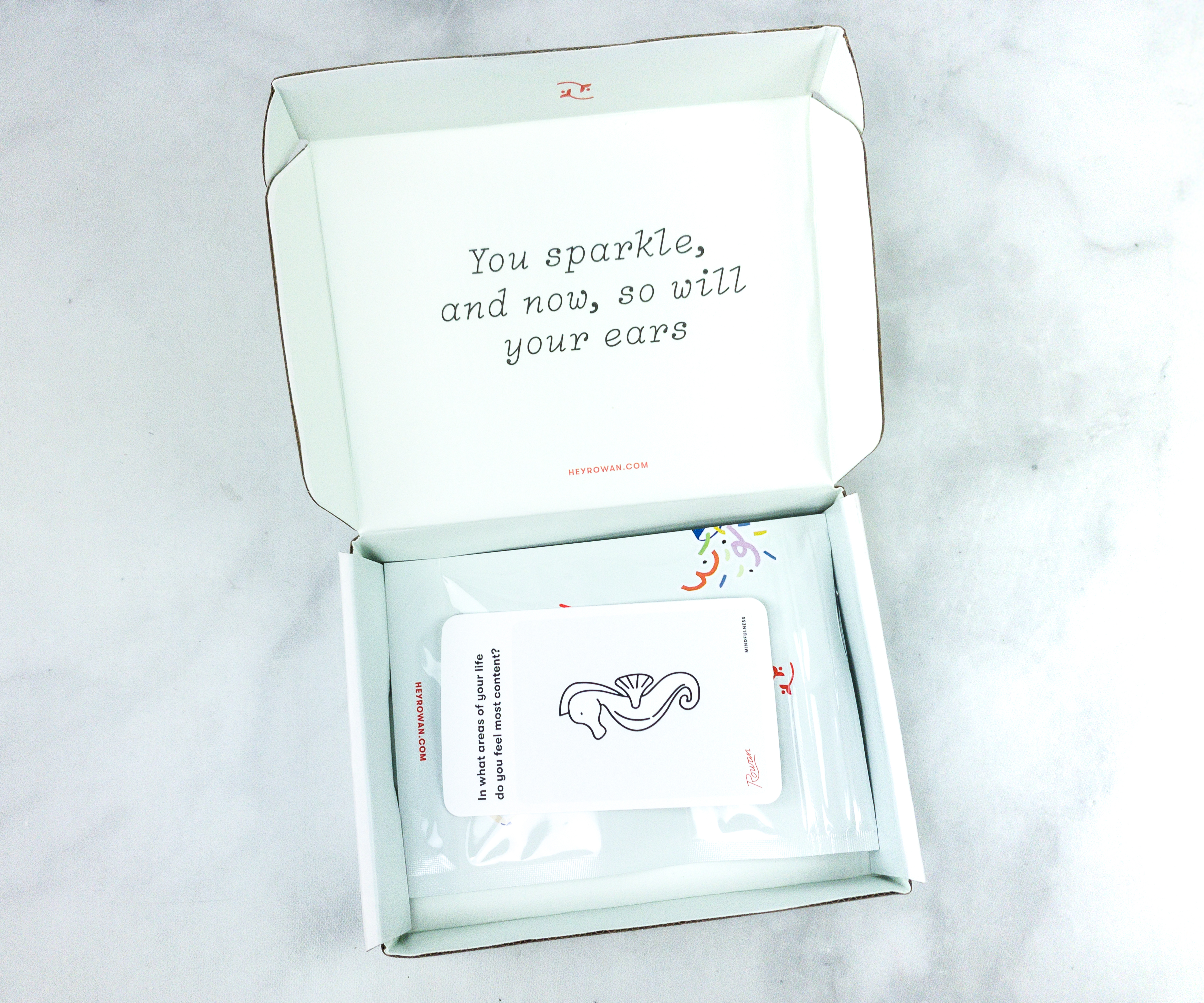 There is a message on the inner part of the box cover.
You sparkle, and now, so will your ears.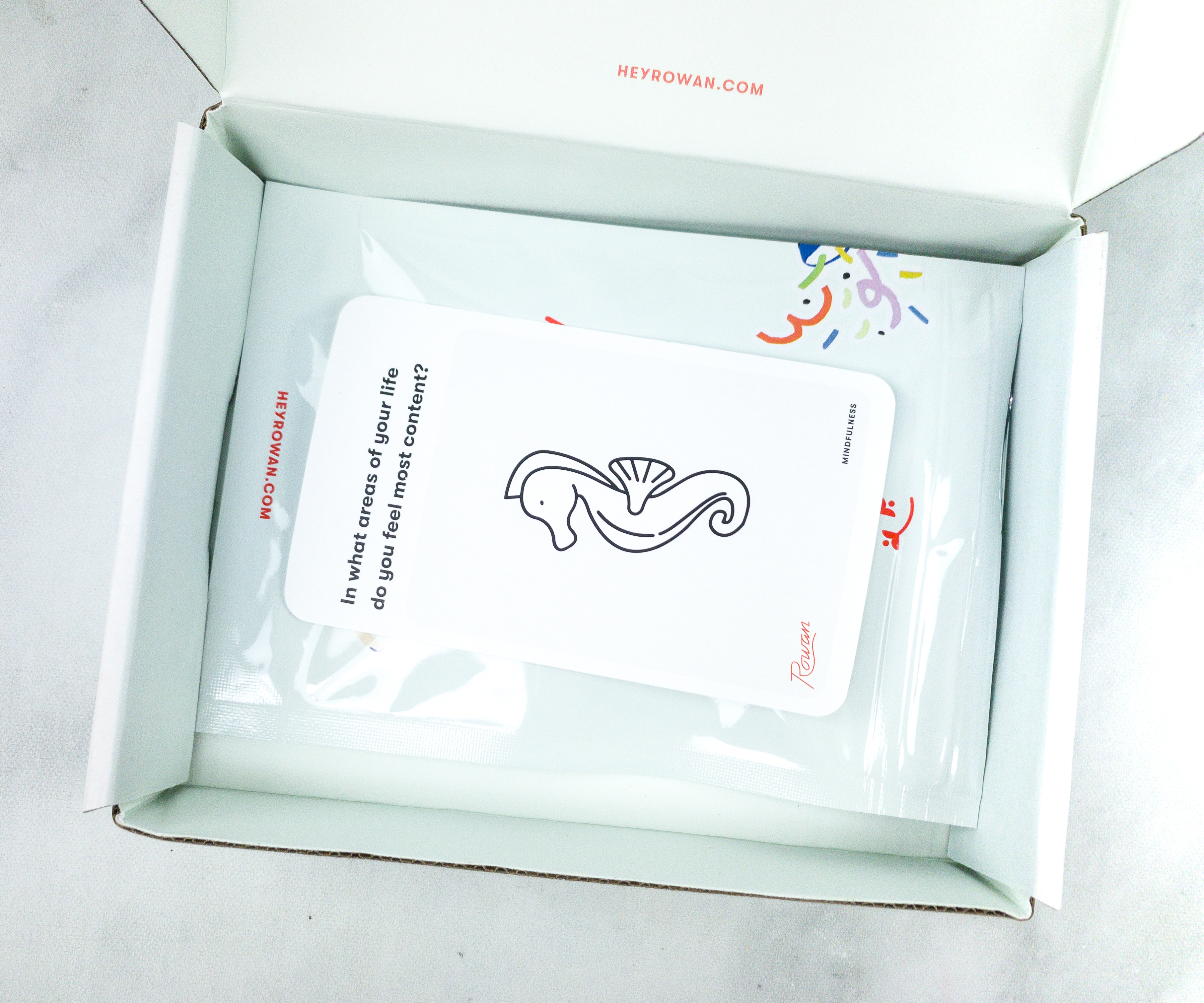 Here is where the magic starts!
Everything is packed inside a resealable pouch.
This month, the theme is SEAHORSE!
At the back of the card, we get to know a bit more about this fascinating creature. We are also left with some questions that we can ponder on.
The seahorse is mild-mannered, and its upright body aids it in drifting steadily in shallow seas. It moves along, content, without need for hurry or change.

Can you recall an instance when you wanted "more" then found that getting "more" did not actually make you happier?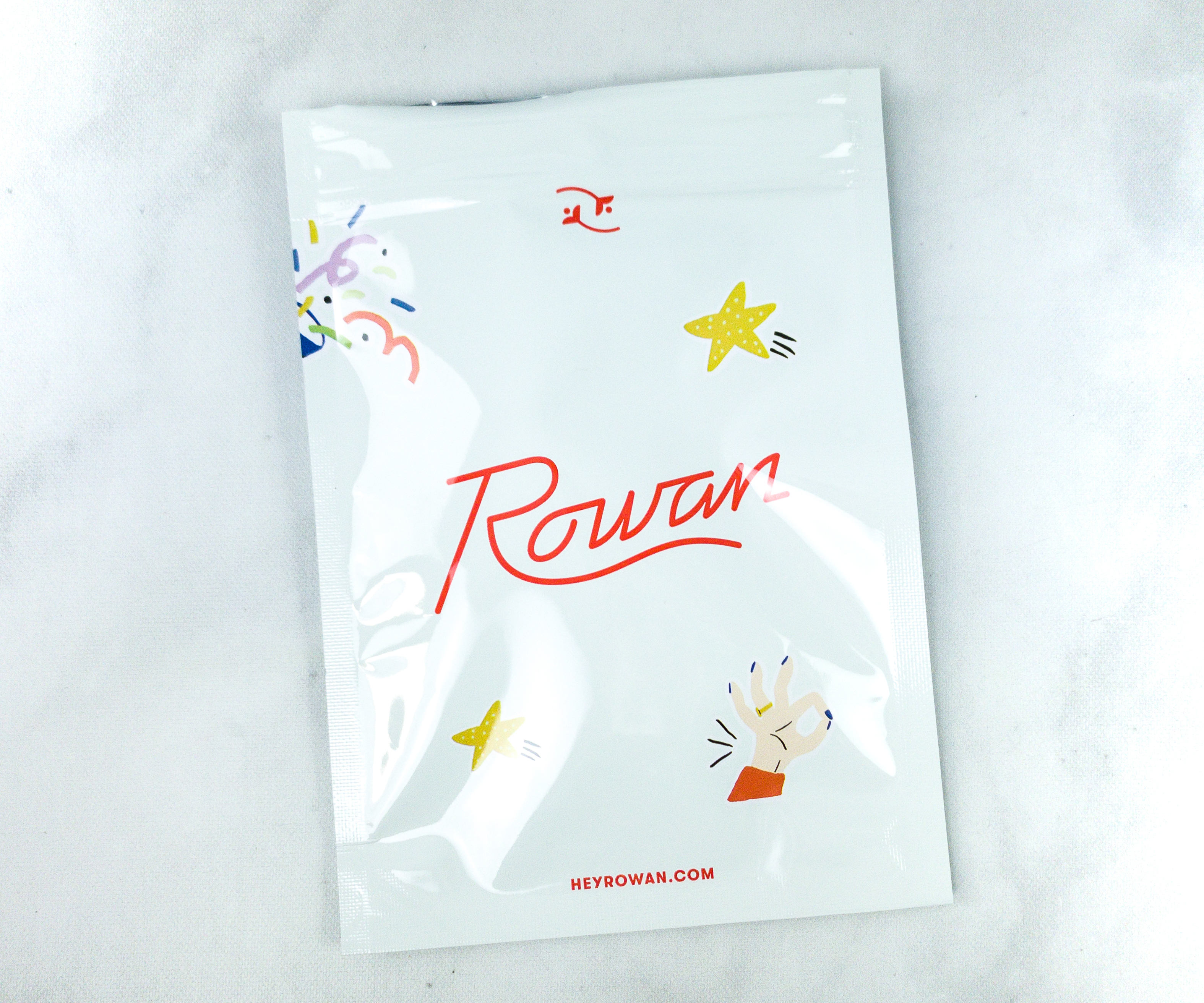 The reusable pouch is really pretty! It's also giftable!
It's the usual design, with the Rowan branding in front and an encouraging message at the back: "You can be everything. All at once."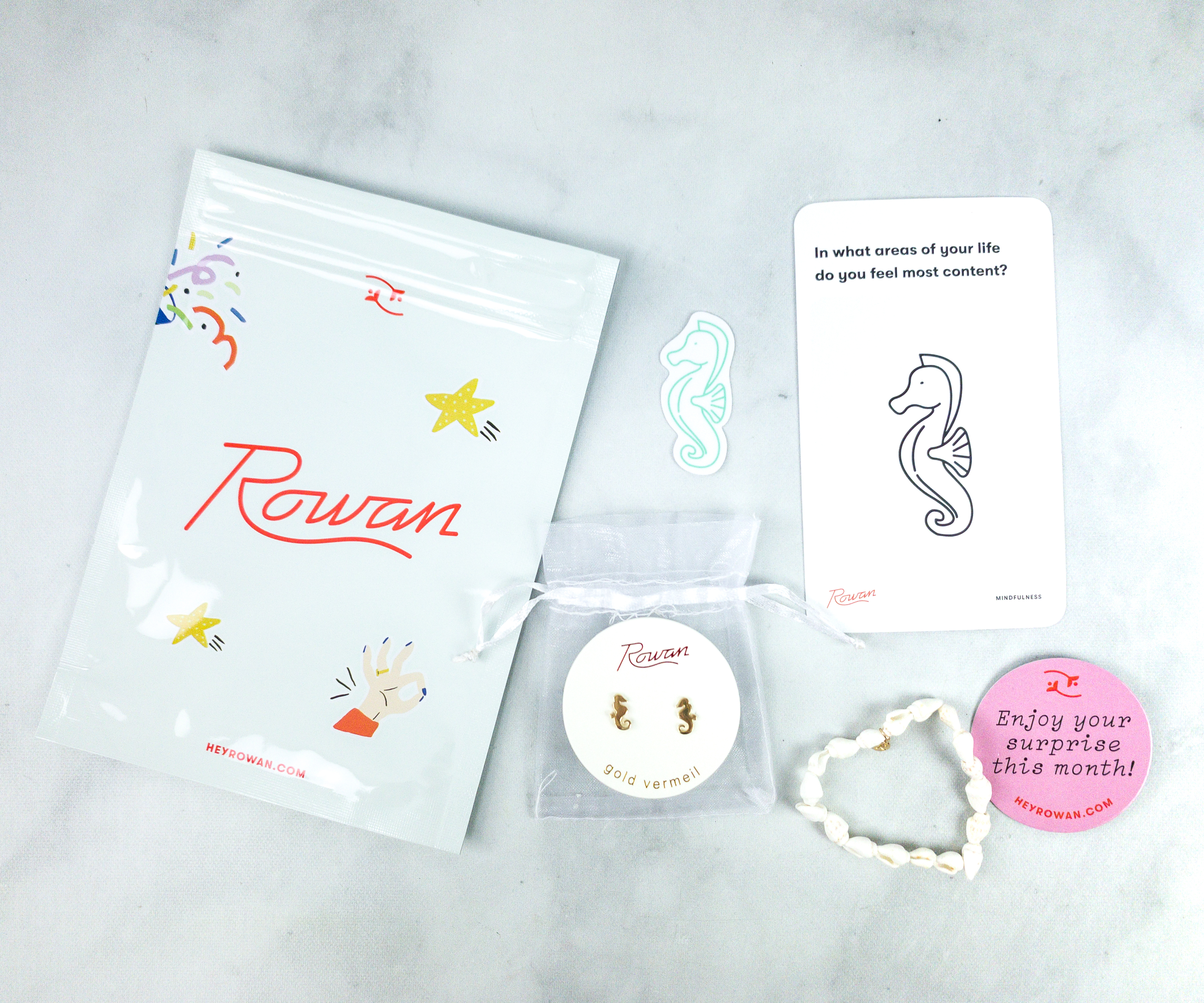 Everything in the box!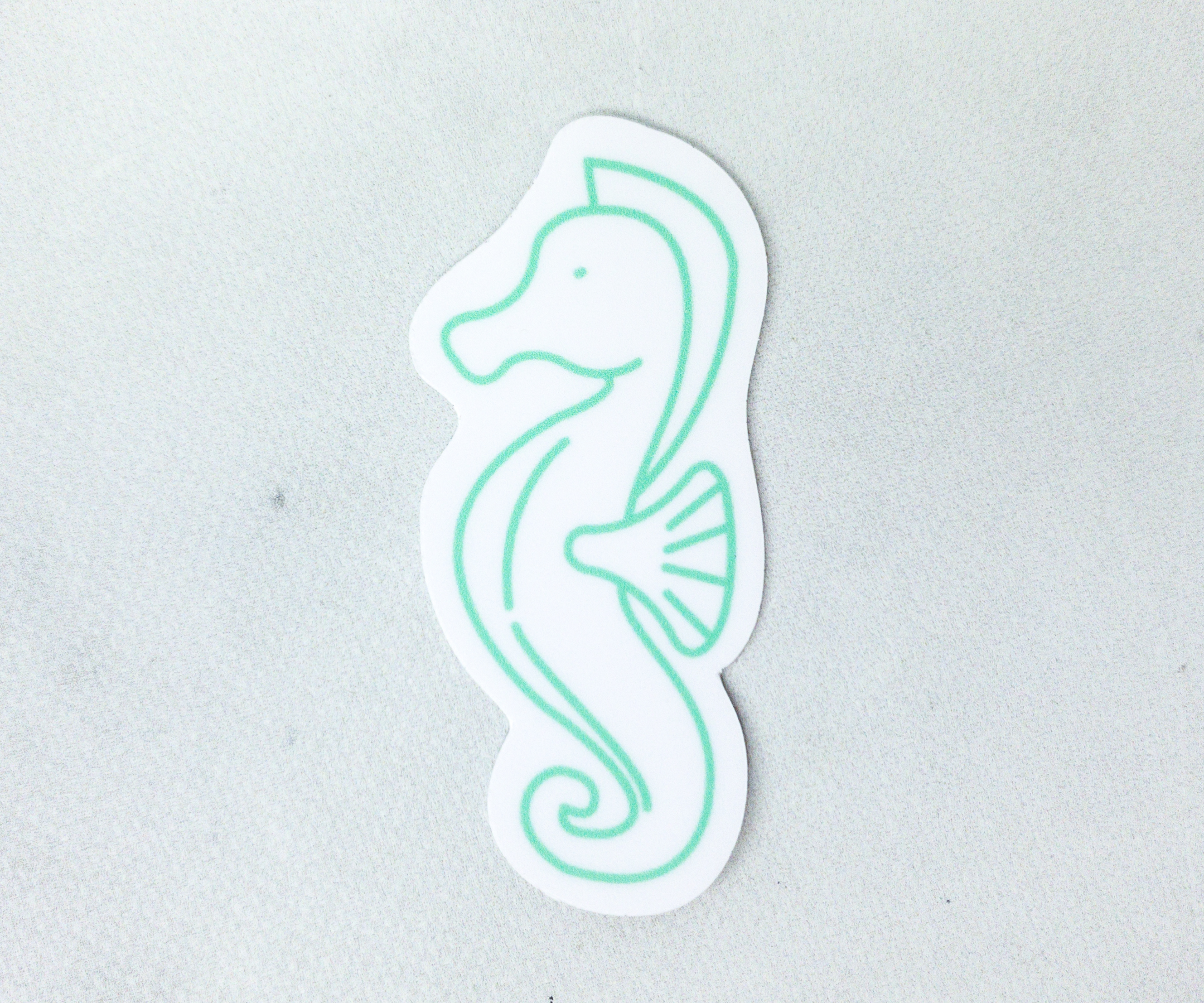 Here's a cute sticker that showcases a mint green seahorse. It's a simple but charming addition to a notebook or journal to remind you of this month's theme!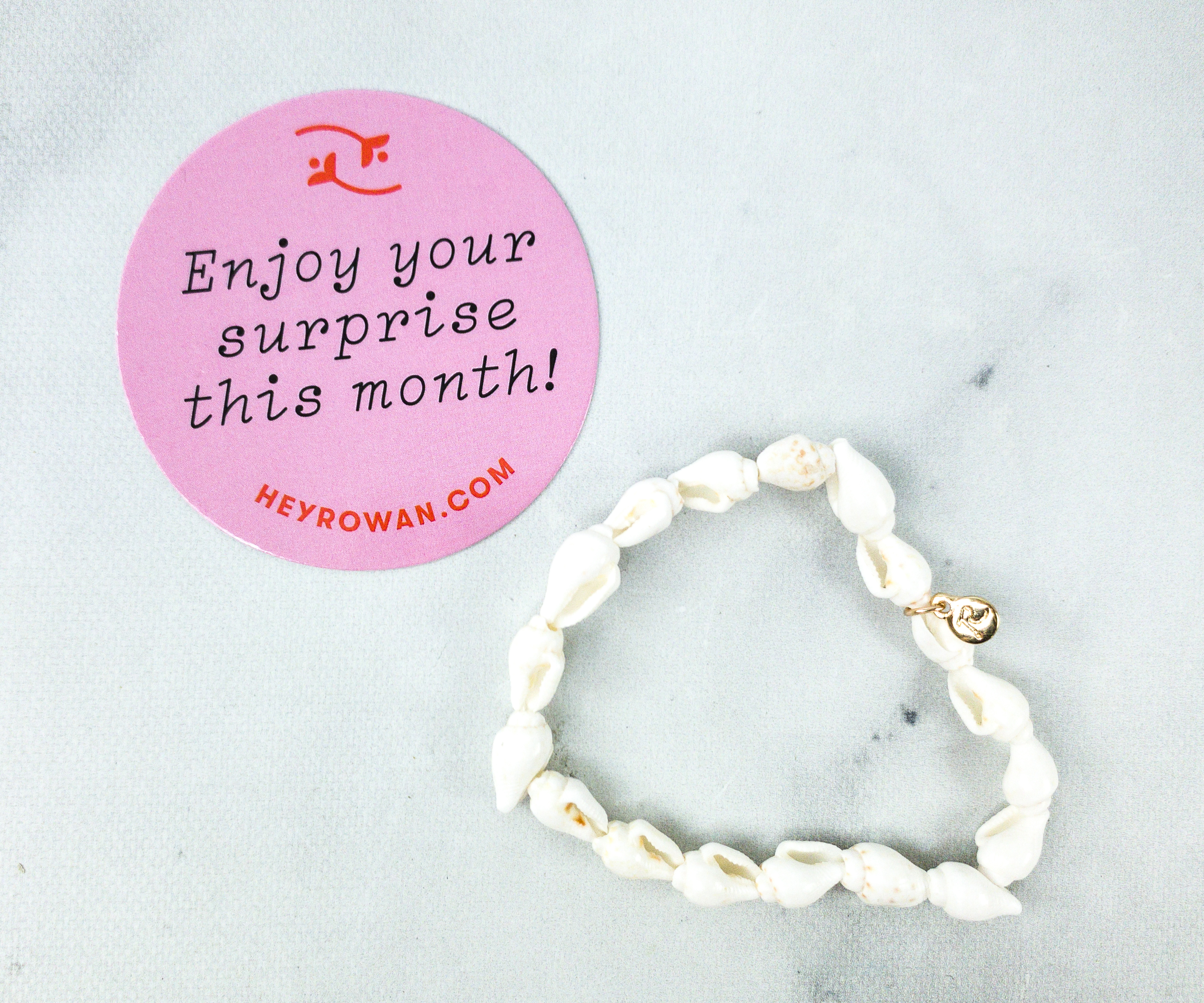 Bracelet. This month's surprise item is a nice shell bracelet. It reminds us of fun days at the beach!
Its simplicity is what makes it lovely. The gold charm with the Rowan logo is a nice addition as the white color of the small seashells complements the gold really well!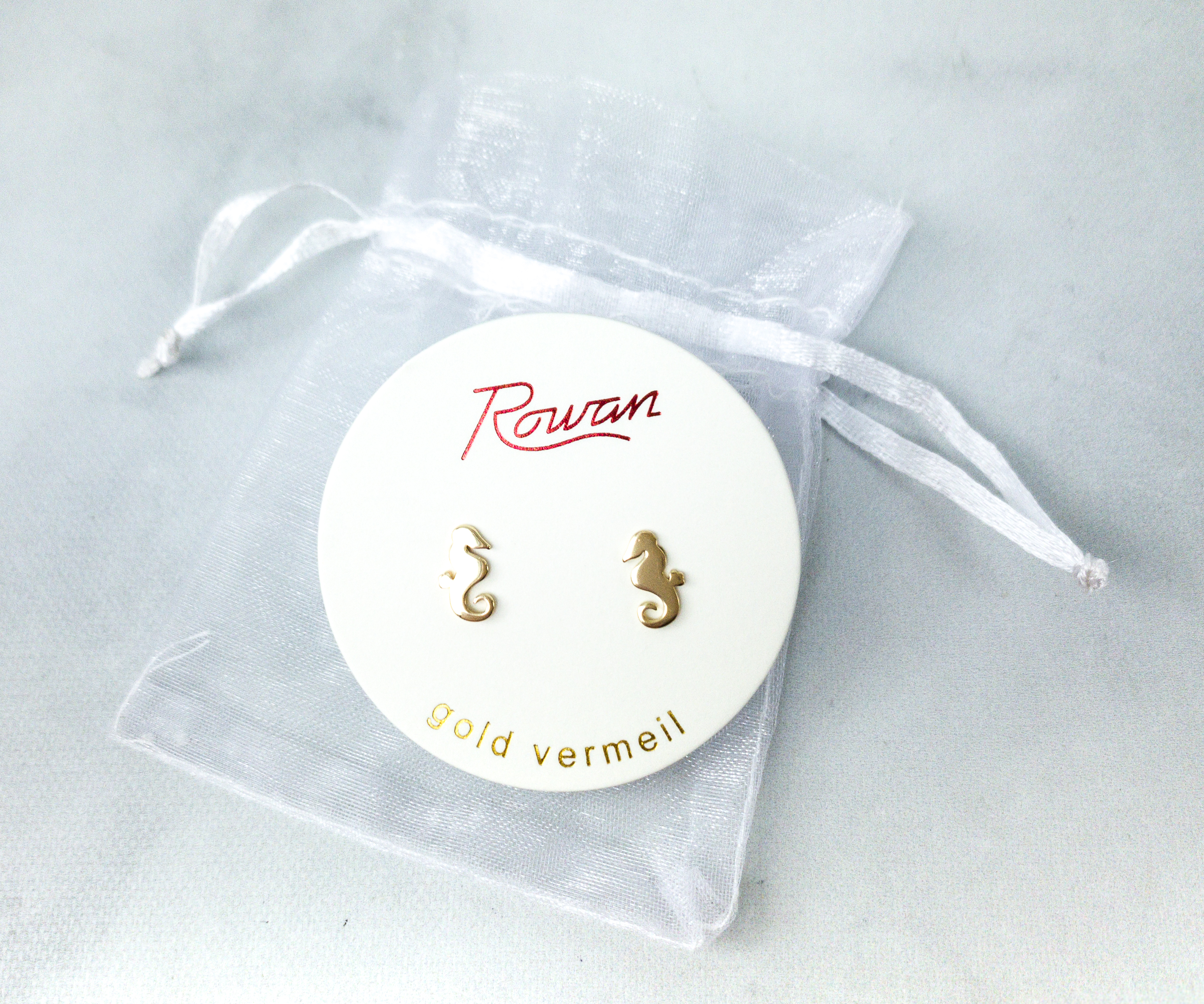 Earrings. Now, for the star of the show, here's a lovely pair of studs! The earrings came in a see-through organza pouch that can be used later use as a jewelry pouch when traveling.
The studs are, of course, shaped like seahorses! They are so cute and also tween and teen-appropriate. They're not flashy but enough to add a dash of cuteness to my daughter's look. It's something she can wear just about anywhere and even on a daily basis so it's really an amazing piece to have in my daughter's growing earring collection.
Rowan Earring Club is a fun subscription for teens and tweens who love wearing accessories. This month's summer-themed box included a pair of dainty earrings and a bonus shell bracelet. My daughter loves the seahorse-shaped earrings so much, she didn't even want to remove them. The bracelet is also cute and ideal for everyday wear. We're once again impressed with this subscription. They are consistent in sending out great quality earrings with designs exclusive for subscribers!
What do you think of Rowan Earring Club?