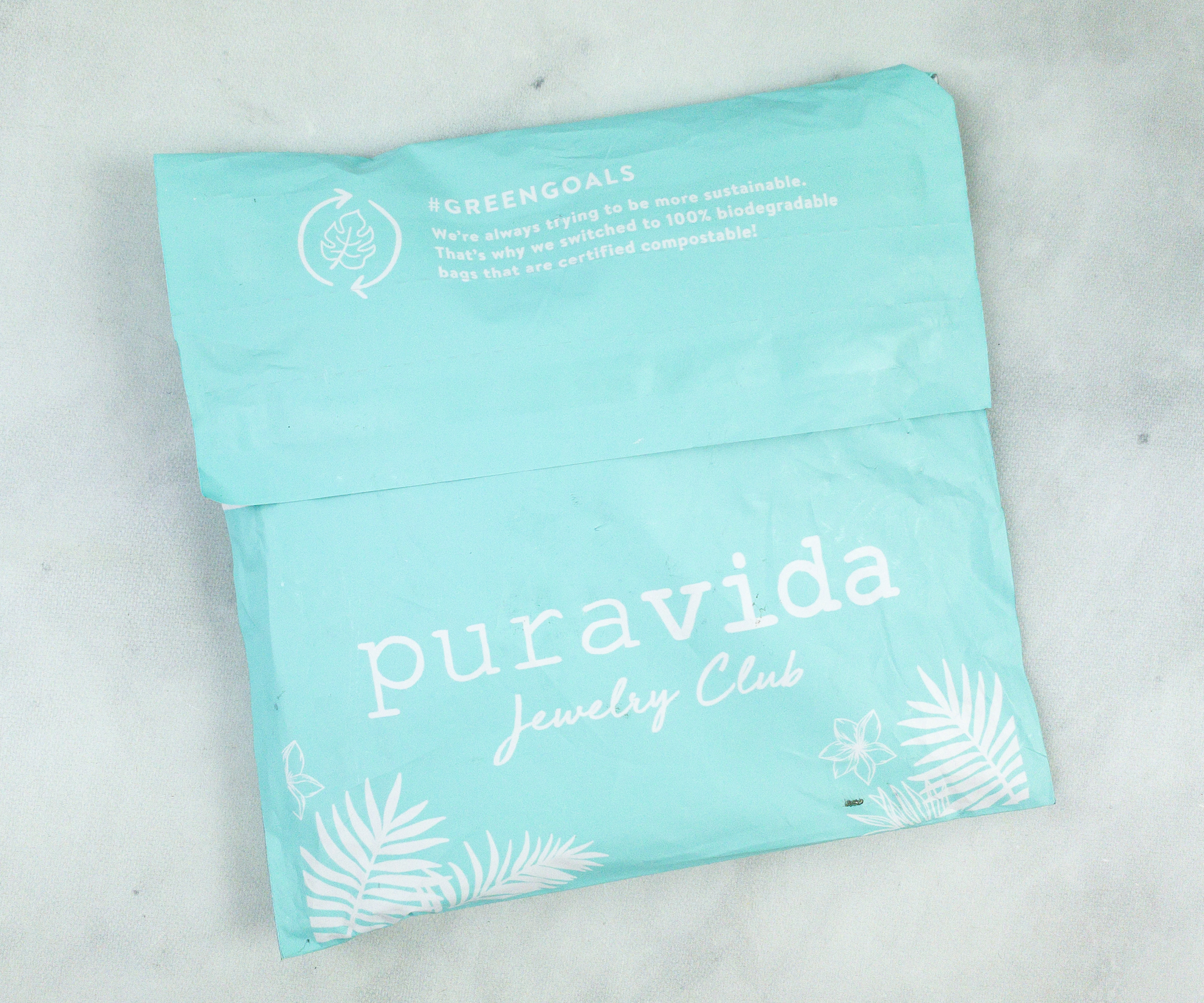 Pura Vida Jewelry Club sends an exclusive collection of artisanal jewelry to your door monthly! Each box includes at least 2 exclusive jewelry items (up to $60 value), like earrings, necklaces, rings, and more. They promise to send on-trend pieces, perfect for those who love trying out new accessories!
DEALS:
Get one month FREE with a 6-month subscription and three months FREE with an annual subscription! Deal applies automatically, just VISIT AND SUBSCRIBE.
Save 10% on anything in the shop. Use coupon code PVSAVE10. Subscription not included.
This month's featured items were packed in a reusable canvas drawstring pouch.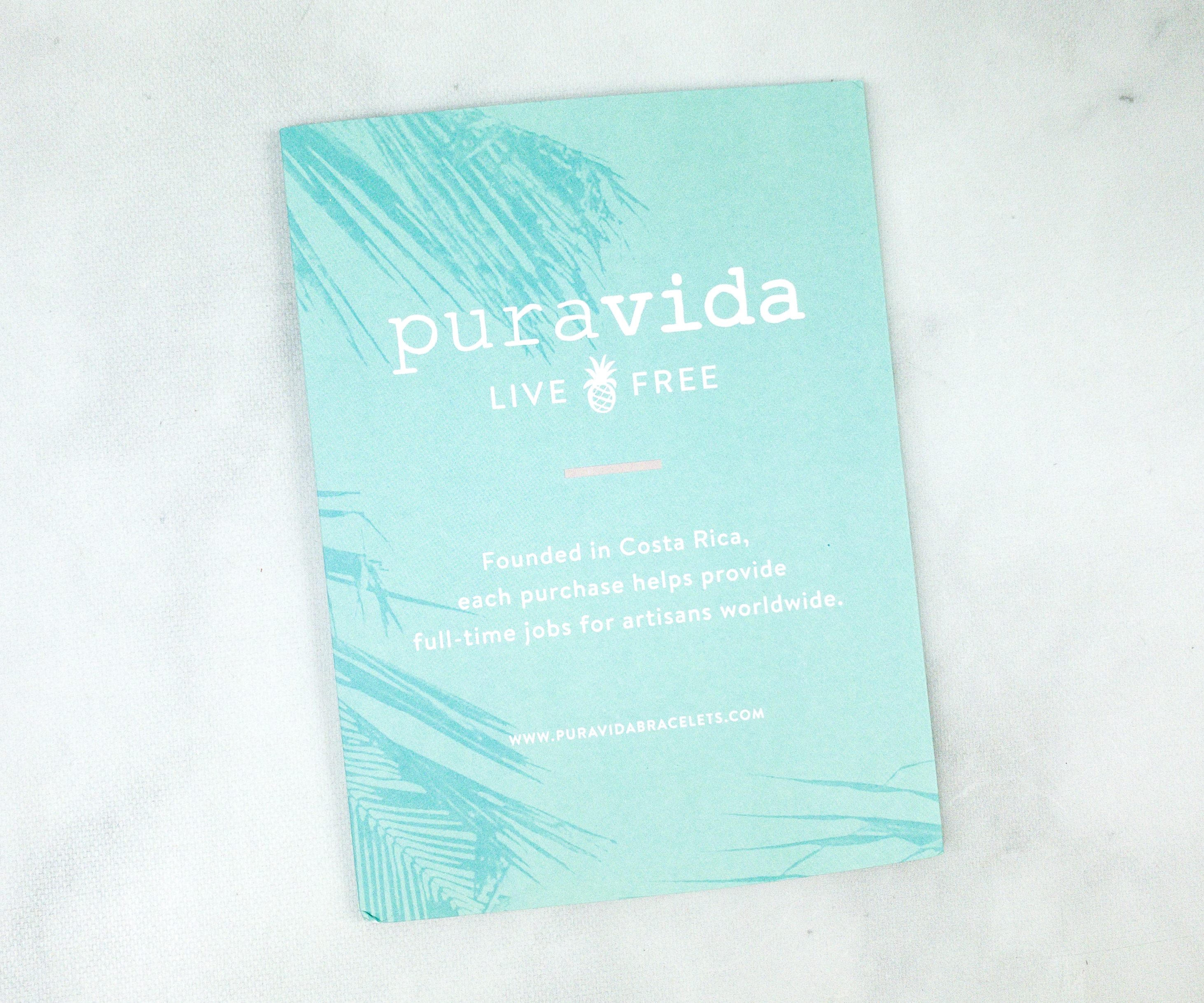 We also received a small booklet from Pura Vida.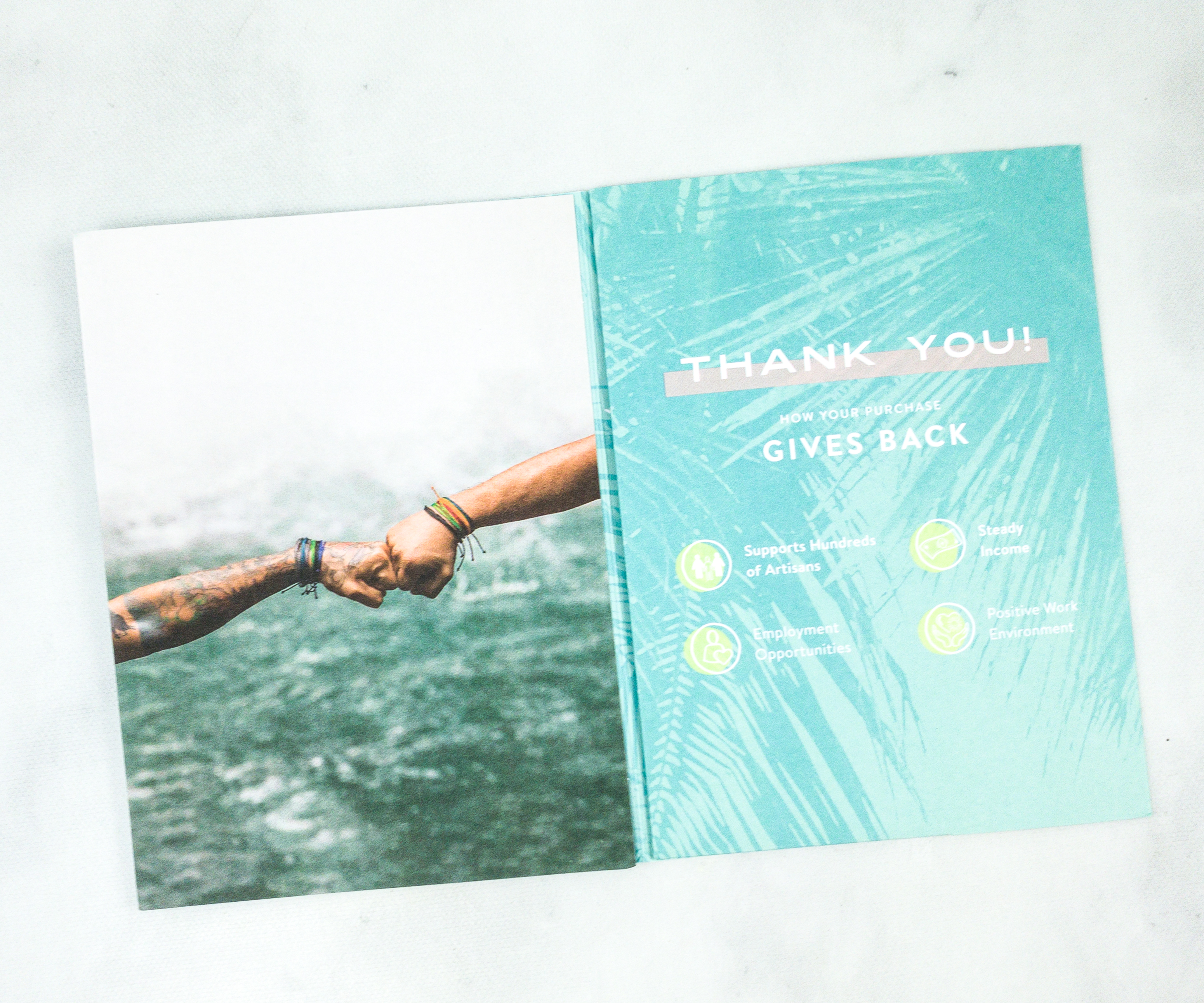 Pura Vida gives employment opportunities to artisans and makes sure they have a steady income and a positive work environment.
Inside the booklet is Pura Vida's story, how they started, and also the meaning behind the brand. Apparently, "pura vida" means "pure life" in Spanish.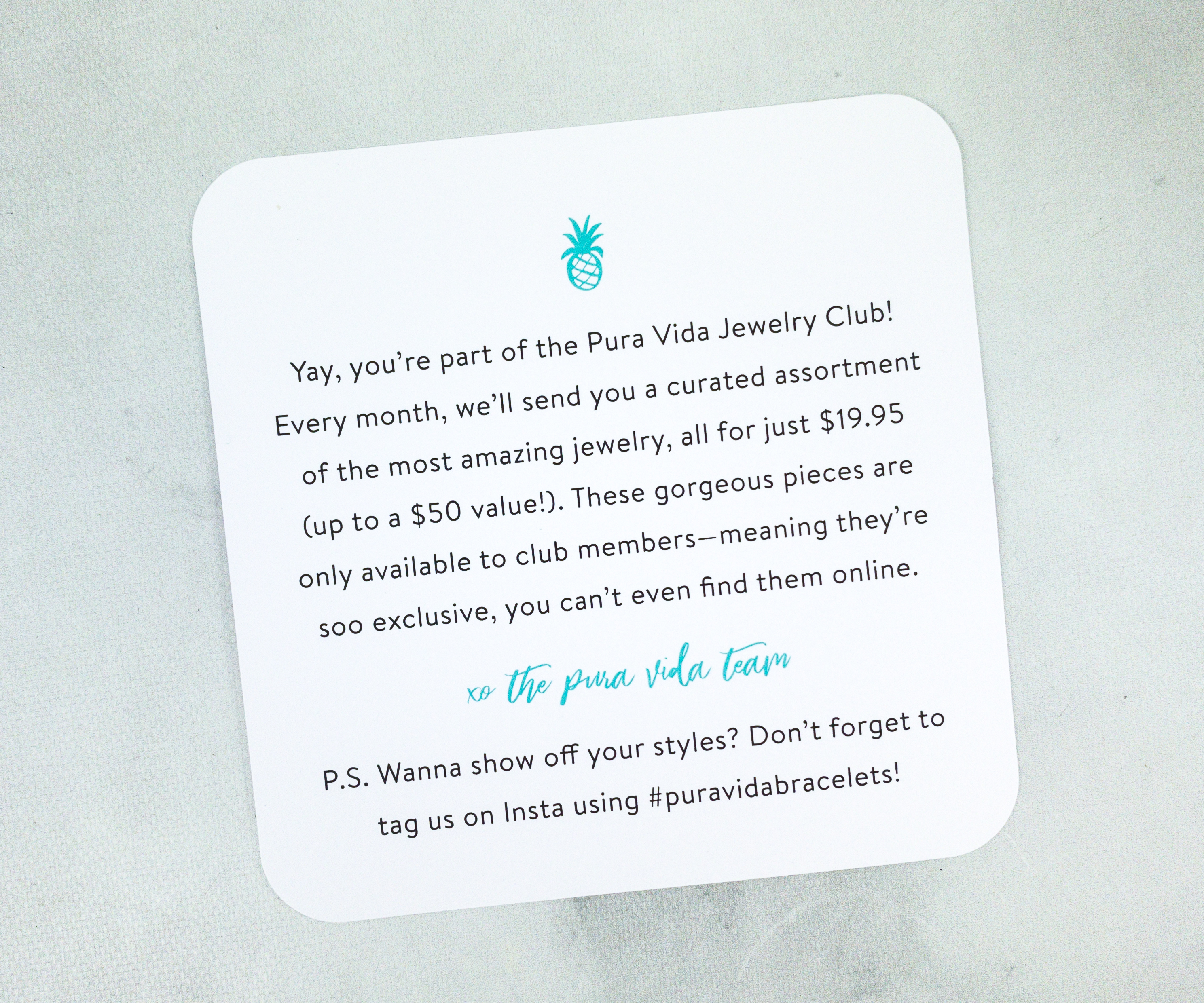 This card includes a welcome message and also encourages us to upload photos of our Pura Vida accessories on Instagram using #puravidabracelets.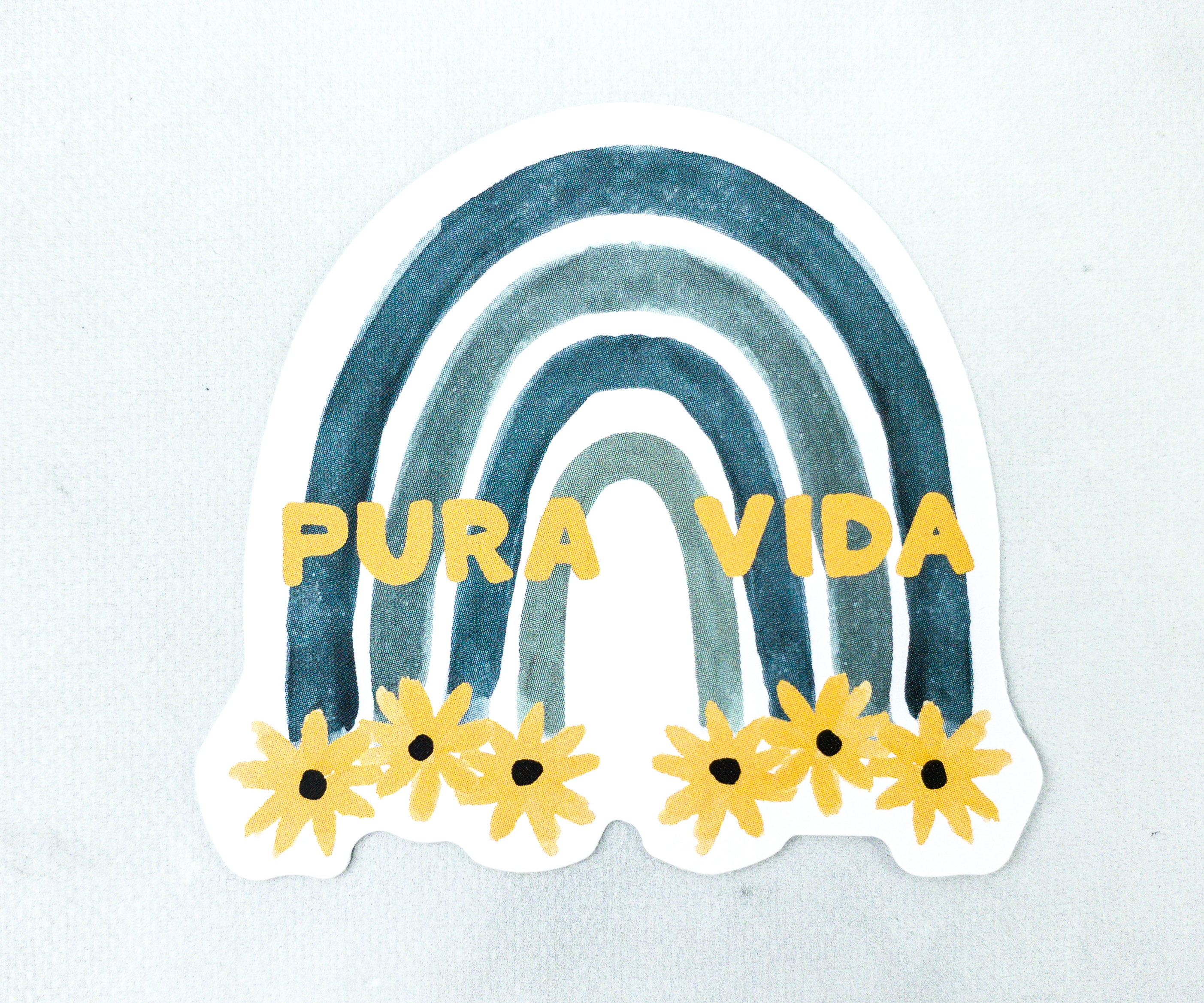 A cute sticker is also included in the box.
Everything in my box!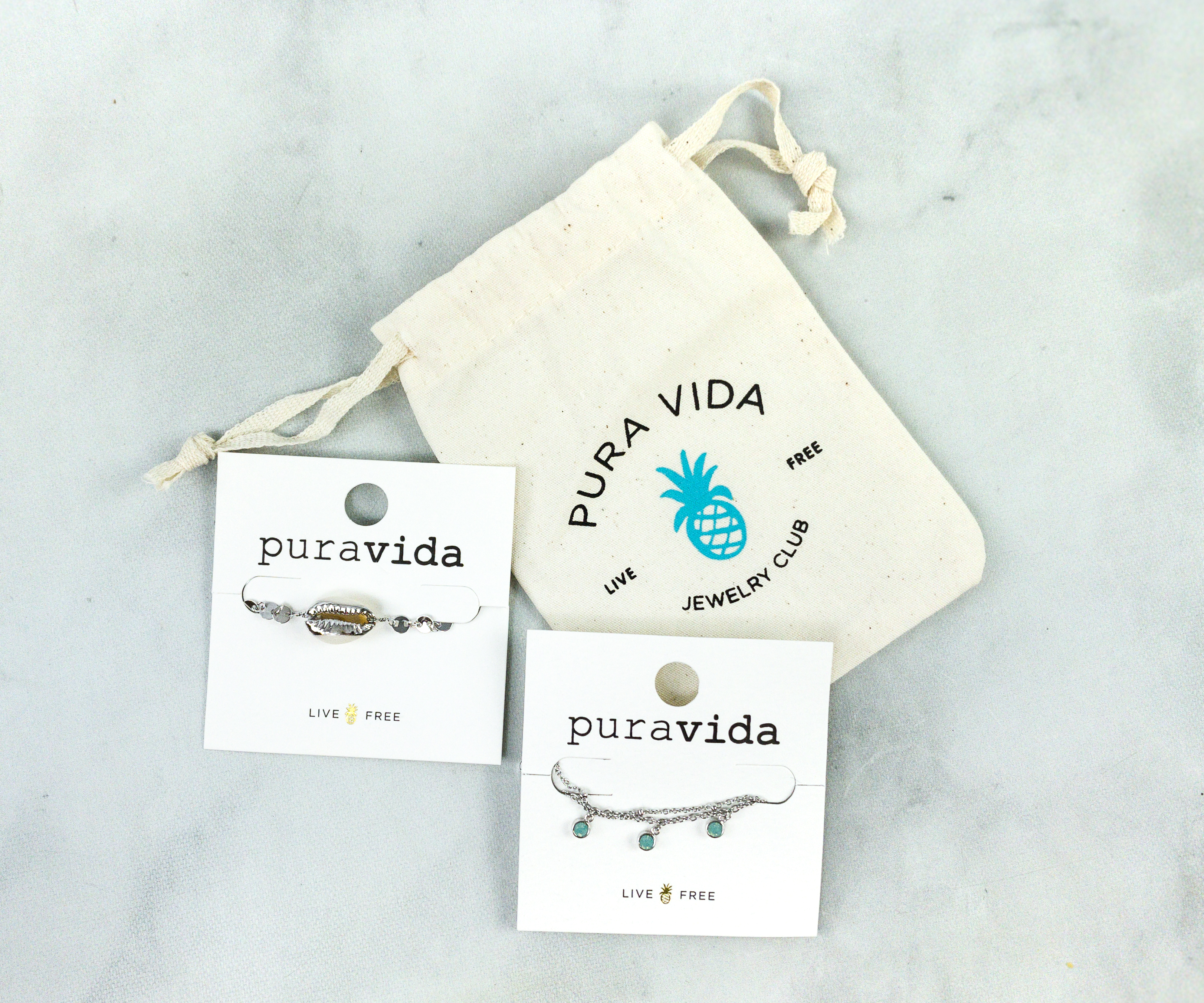 This month, I received two bracelets!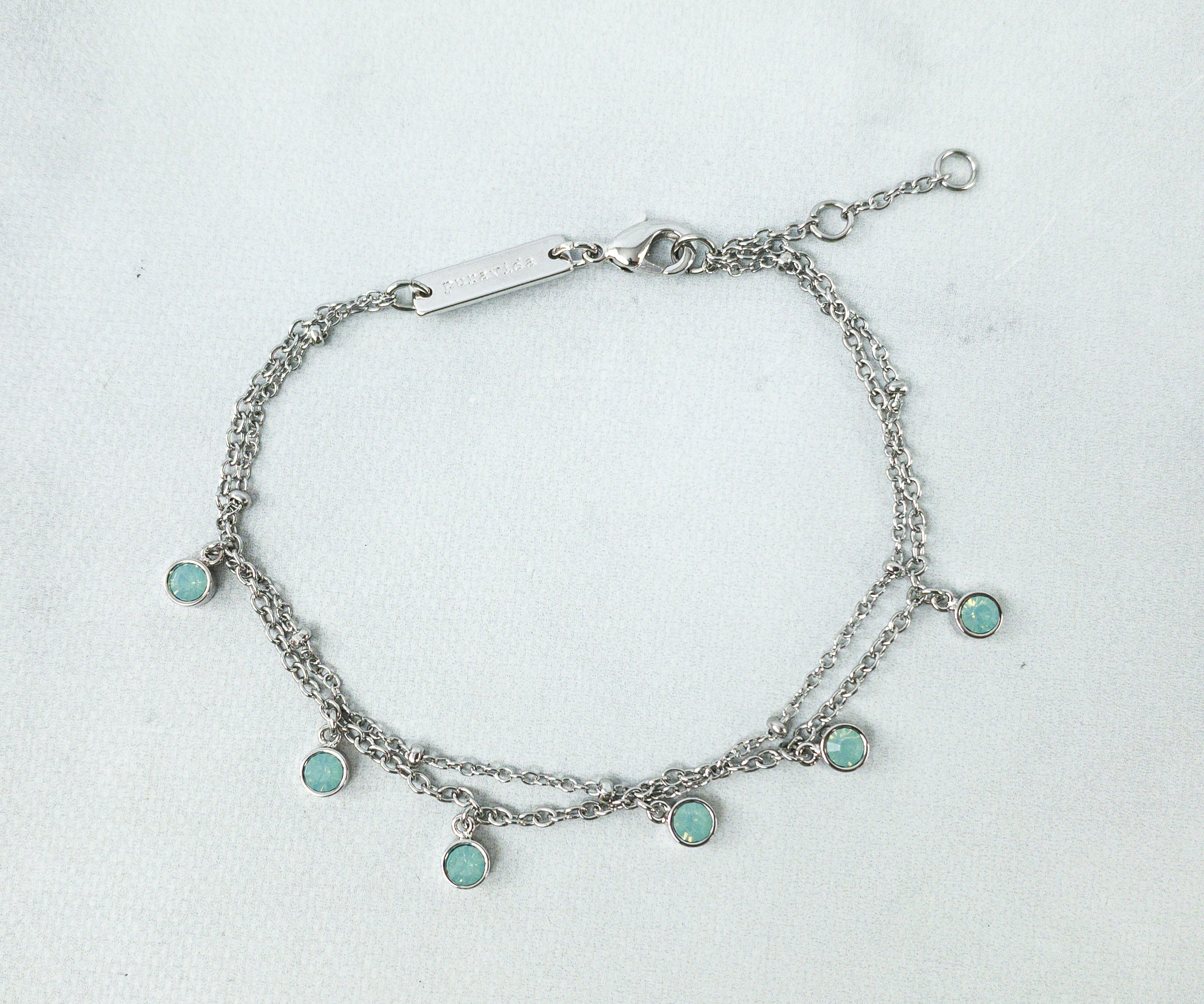 The first bracelet features two layers of thin silver chains and gems framed with silver. This is such a dainty piece and it's ideal for everyday wear!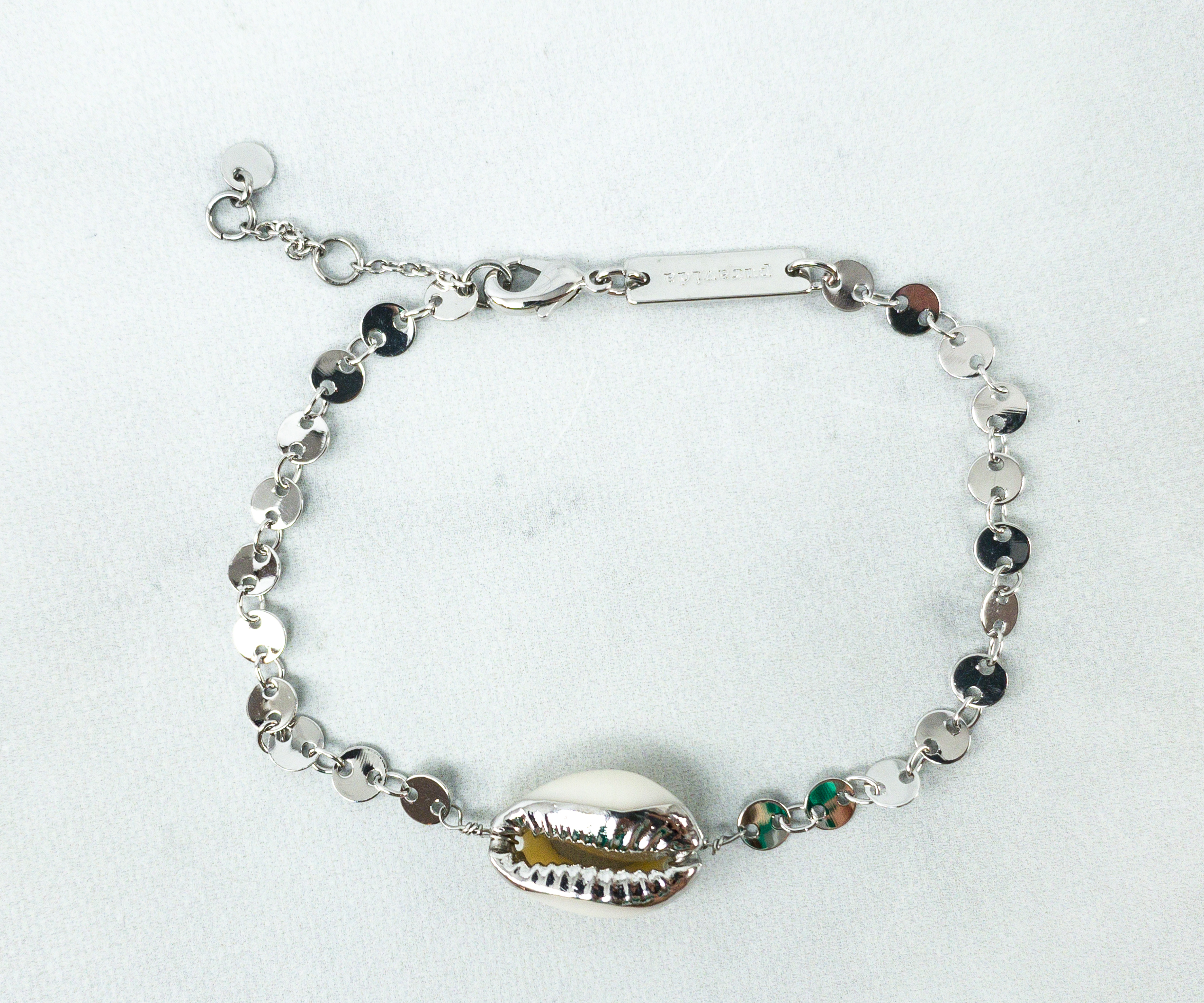 The second bracelet features a shell-shaped silver charm and silver disc chain. This reminds me of the beach, and its something that I can wear even long after summer is over.
The featured pieces this month look good stacked! The designs are unique and they are of high-quality!
Pura Vida Jewelry Club is a fun subscription for those who love to accessorize. The jewelry pieces they send usually match each other so you can just wear them and go! This month, I received two bracelets and the designs are both up my alley. One has dainty gems and the other features a shell charm. I love wearing them together to add more flair to any outfit I'm wearing, whether it's a simple tee and jeans get-up or a dress!
Are you getting the Pura Vida Jewelry Club?