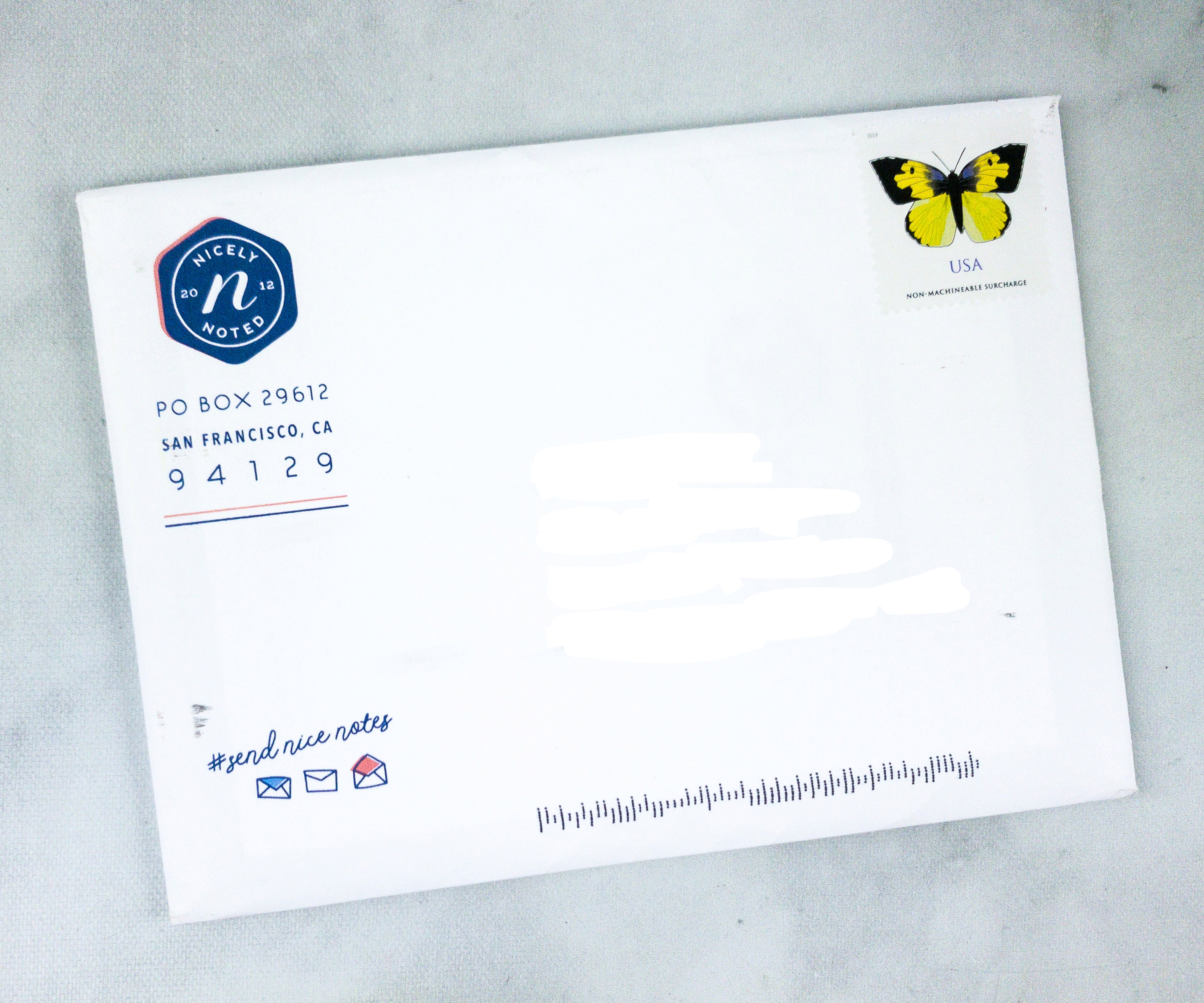 Nicely Noted is a monthly greeting card subscription. With every mailing, you'll receive a collection of handmade letterpress cards plus the stamps to send them. This is art to give away, not to keep! This subscription is absolutely perfect for anyone who wants to start (or continue) sending letters in the mail to family and friends. A monthly subscription is $20, with free shipping.
DEAL: You can get 20% off from your first month by using the code NICE20.
They included the return address for the subscription on the envelope as well.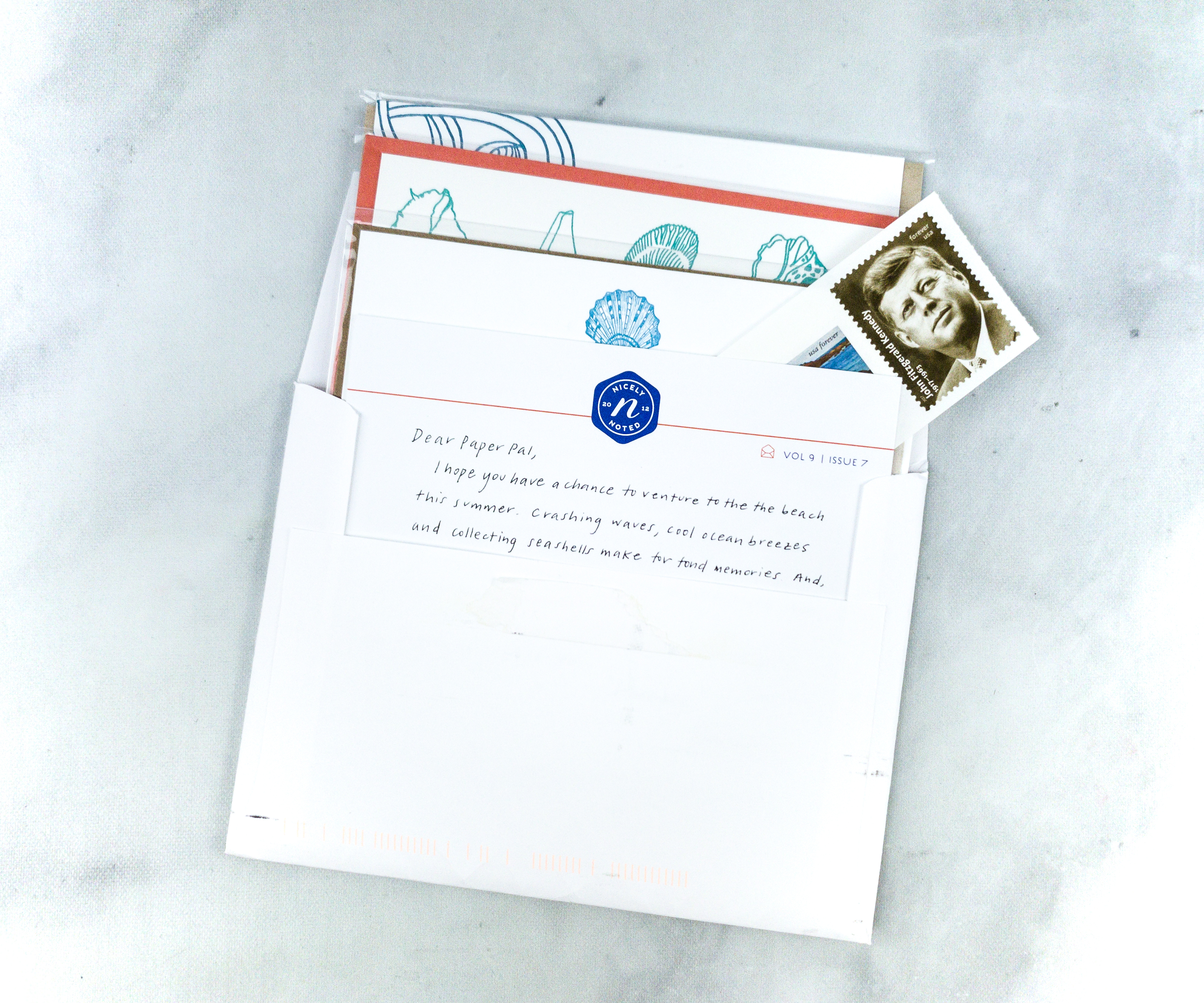 Everything fits a small white envelope. The packaging is simple, but what's important is that the items arrive in great condition.
There's a letter from Nicely Noted.
The card features artists behind this month's collection of letterpress cards. It's nice that Nicely Noted introduces their artists and the stories behind them as well.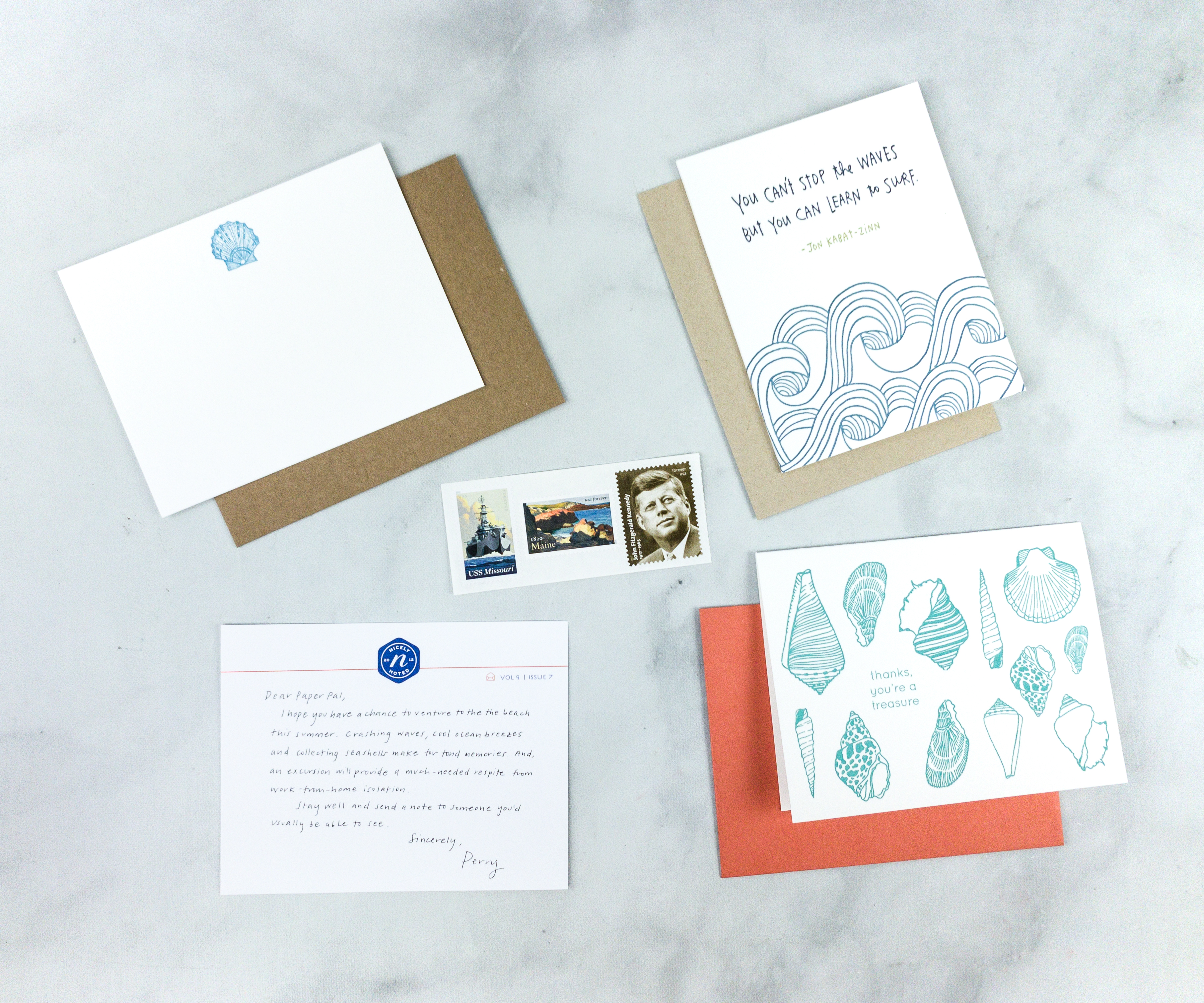 Everything I received this month!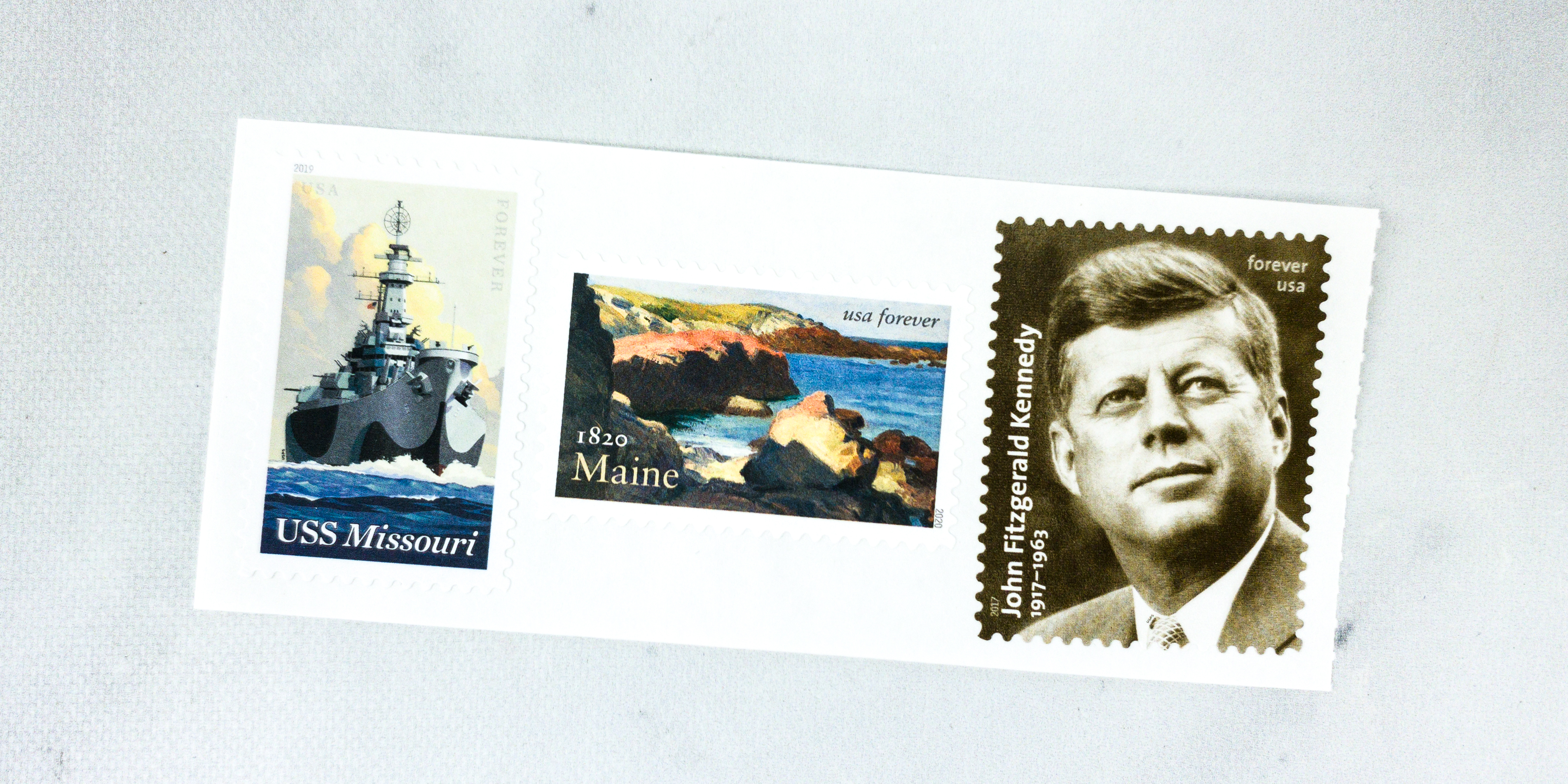 Mail Stamps. With every mailing, you will receive 3 stamps that you can mix and match with the cards. For this month, I received stamps that feature the USS Missouri, the beautiful state of Maine, and JFK!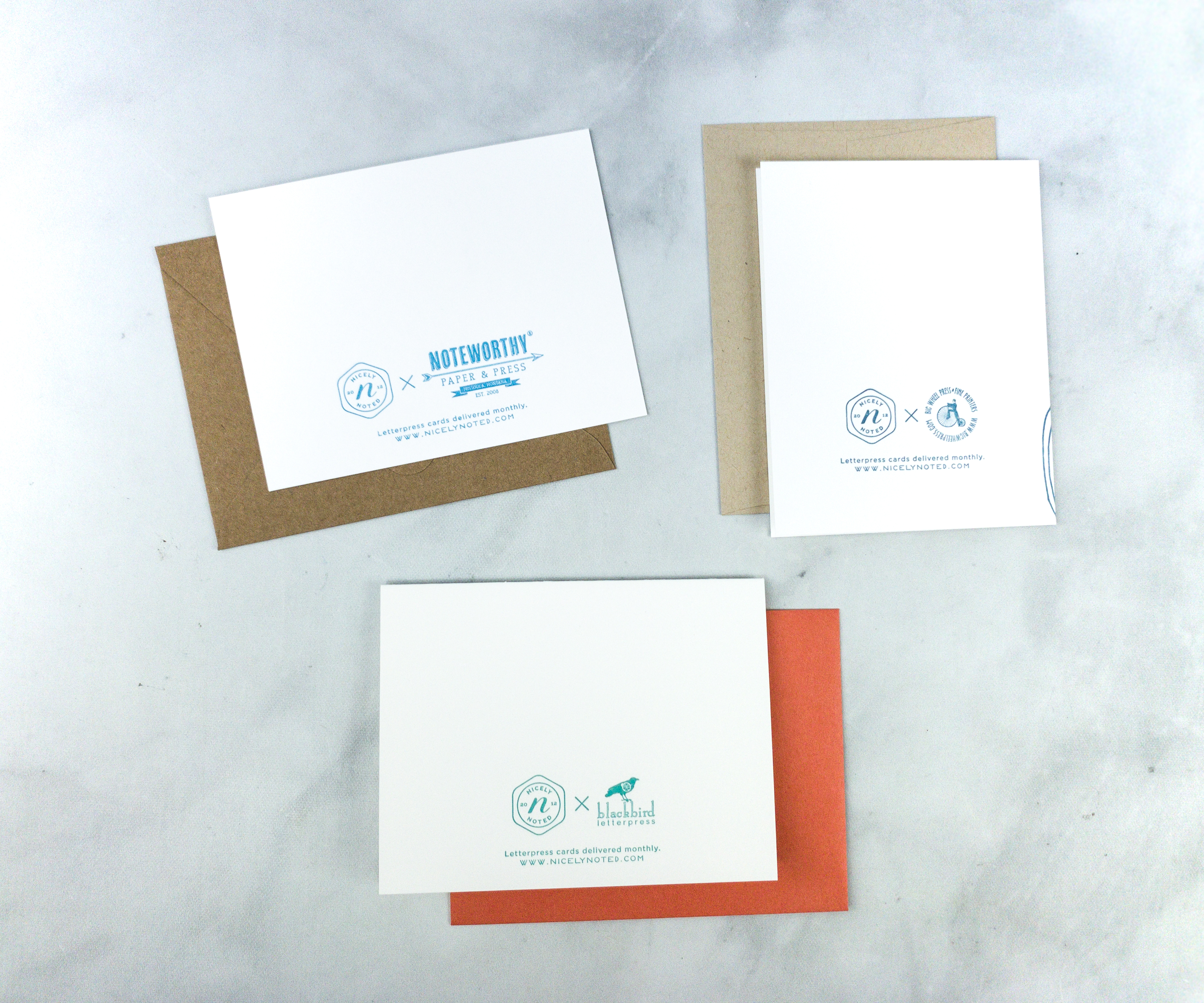 The cards are all stamped with the logo of the company, as well as the artists, so you will know where they came from. Each card also comes with its own envelope!
Noteworthy Paper & Press Seashell. It's a minimalist card, with just a seashell on the top part. This is designed by Amy Dolan and Taylor Valliant from Noteworthy Paper & Press. This card can actually be used on any occasion or even when inviting someone for a summer event. It also comes with a kraft envelope.
Blackbird Letterpress You're A Treasure ($5.50) Another card that reminds us of the sandy shores and fun in the sun is letterpress card designed by Kathryn Hunter. The front of the card features seashells, in different forms and sizes! It's the best card to send someone and let them know how much you treasure and appreciate them. It is paired with an orange envelope.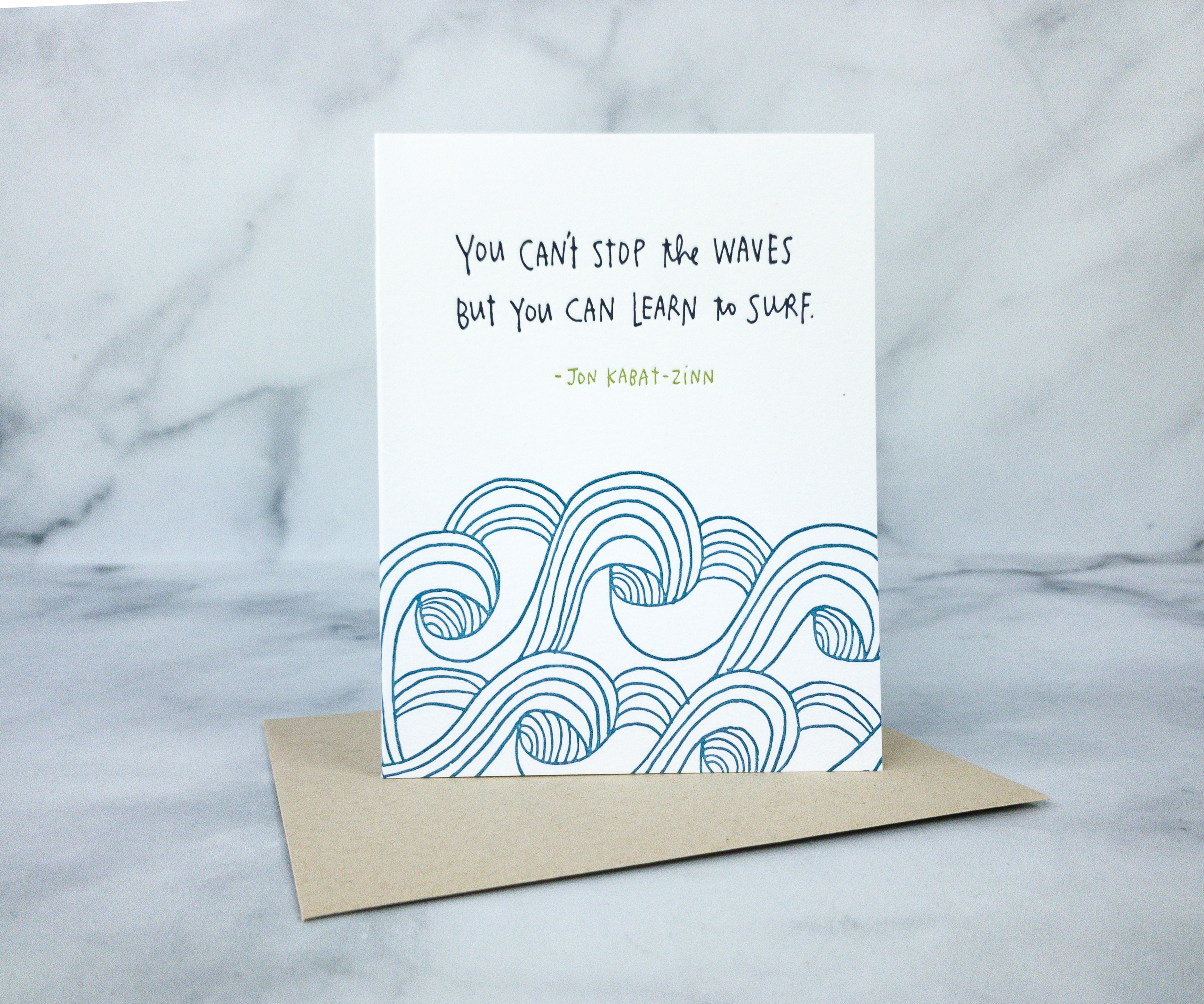 Big Wheel Press Learn To Surf. This card features a beautiful quote from Jon Kabat-Zinn: "you can't stop the waves but you can learn to surf." It will be a nice card to send to a friend or loved one who needs some cheering up. The wave design at the bottom part is pretty! This card is designed by Bill Miller of Big Wheel Press. It also comes with a kraft envelope.
The selection of cards this month gave me summer vibes! The designs remind me of sandy shores and days spent under the bright sun, and I'm excited to share this with loved ones. They're simple but meaningful and well-made. I love getting a new stash of wonderfully designed cards each month, and they even included stamps that I can use to send the cards right away! This subscription is perfect for lovers of snail mail!
What do you think of this month's cards?