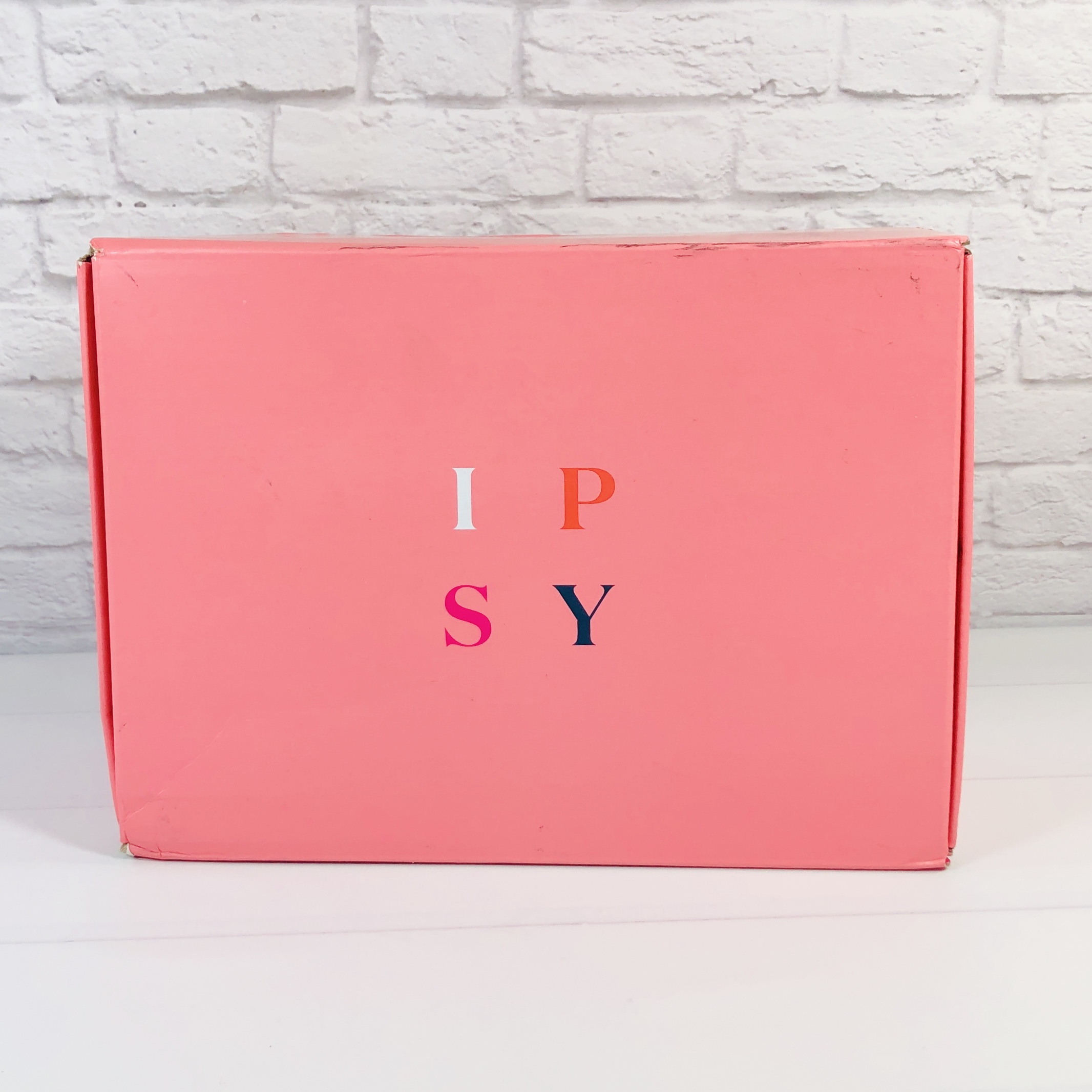 Ipsy Glam Bag Ultimate is a super-upgraded version of Ipsy's monthly glam bag! The Glam Bag Ultimate is $50 per month, and will have 12 products: 8 full-size and 4 deluxe samples, plus a makeup bag every month. Ipsy promises a value of $250+ each month.
See our Ipsy Glam Bag Ultimate explainer for all the details on how this subscription works!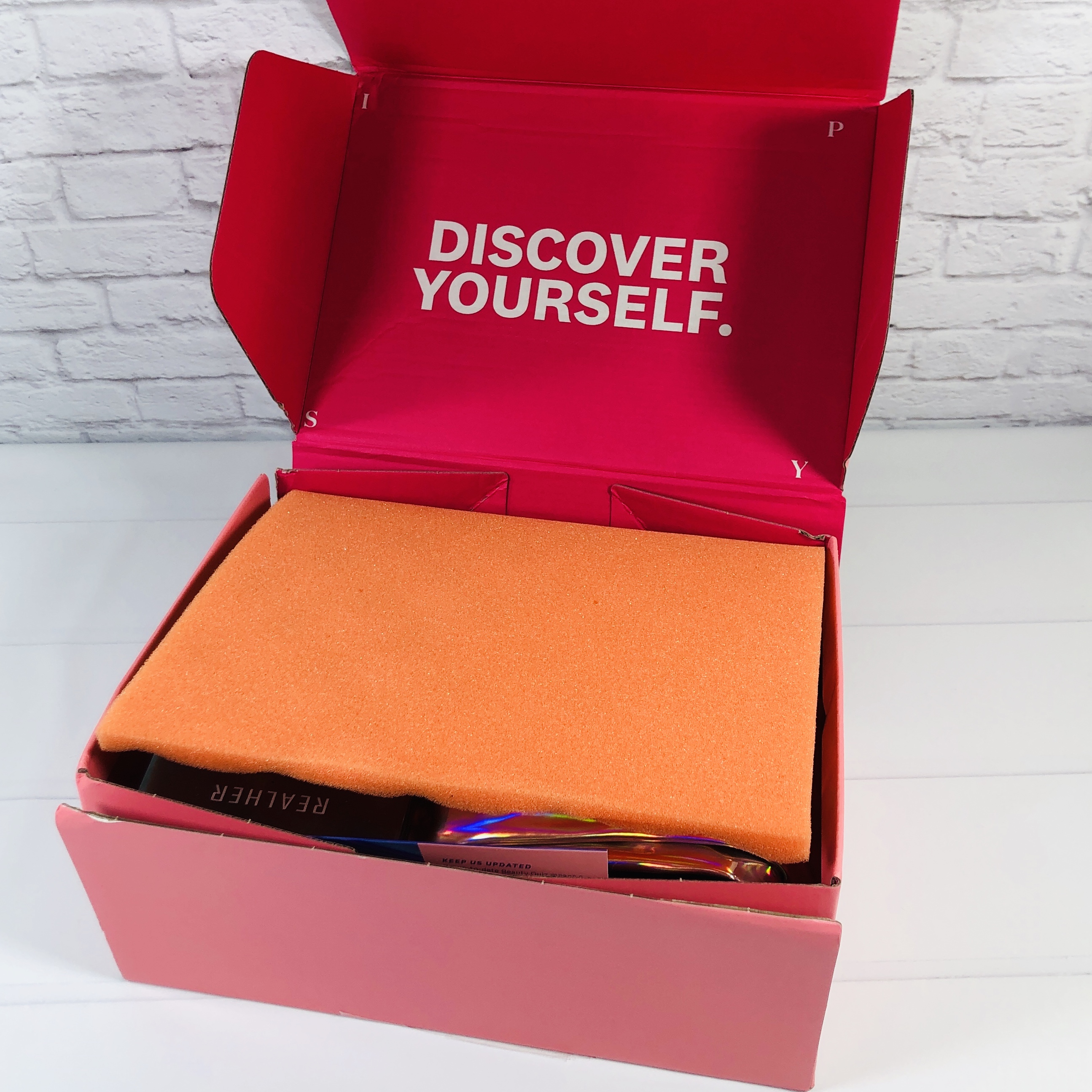 My items were cushioned with egg crate foam. The bag was on top and folded flat.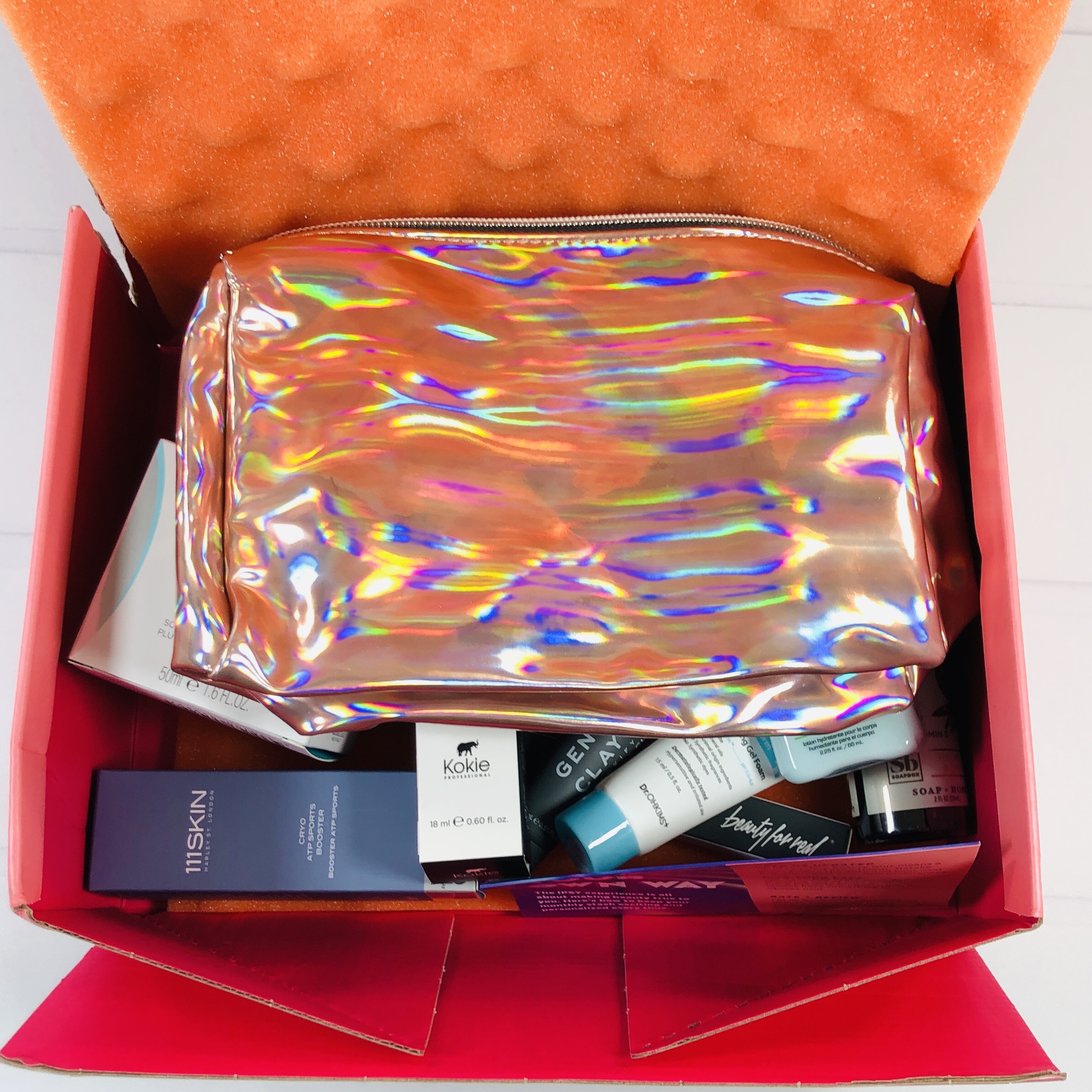 Everything arrived in perfect condition!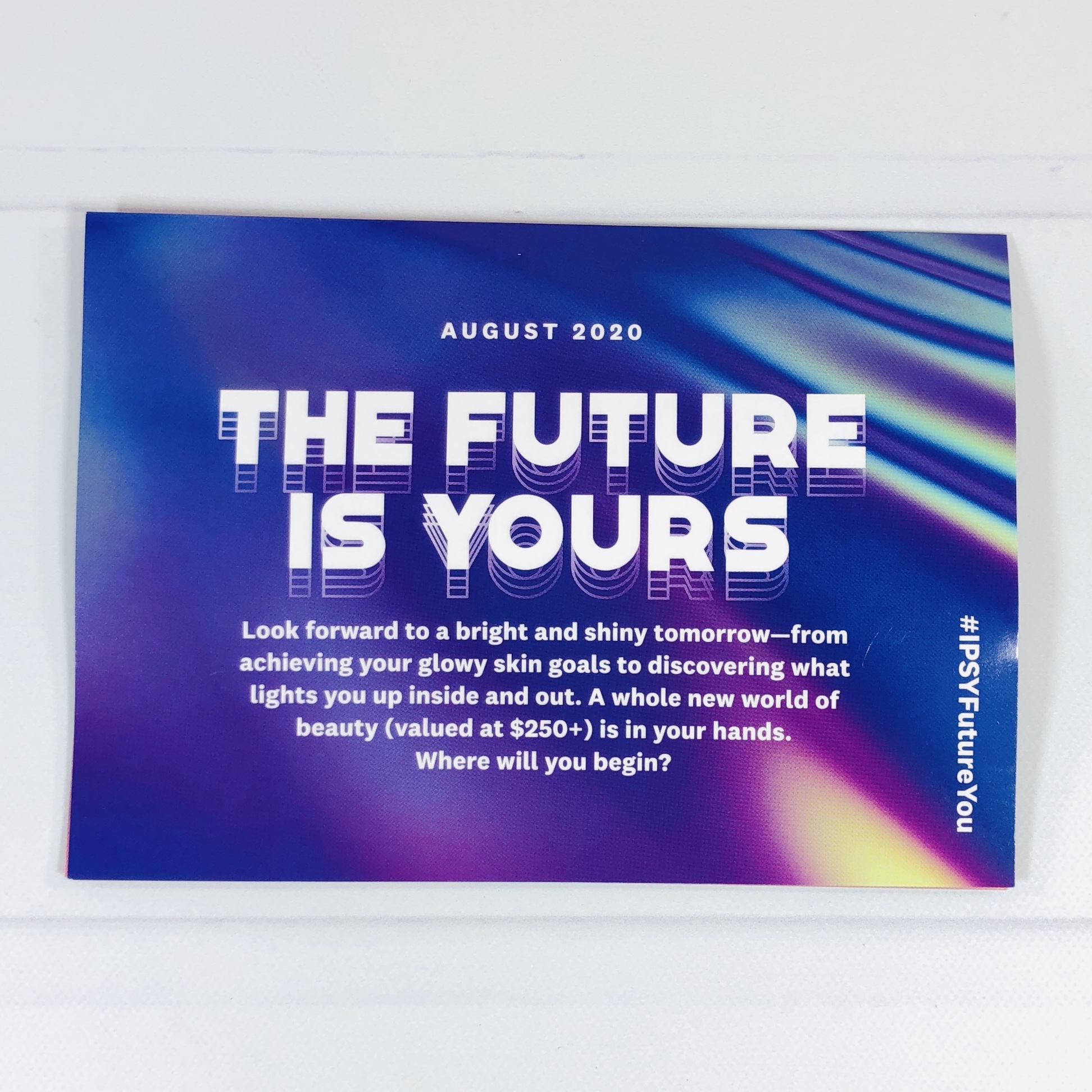 I received a brochure from Ipsy. The theme for August is The Future is Yours!
The inside told me about some futuristic-sounding beauty ingredients. You can find info on all of your Ipsy products, including ingredients, under your account on the Ipsy website or app.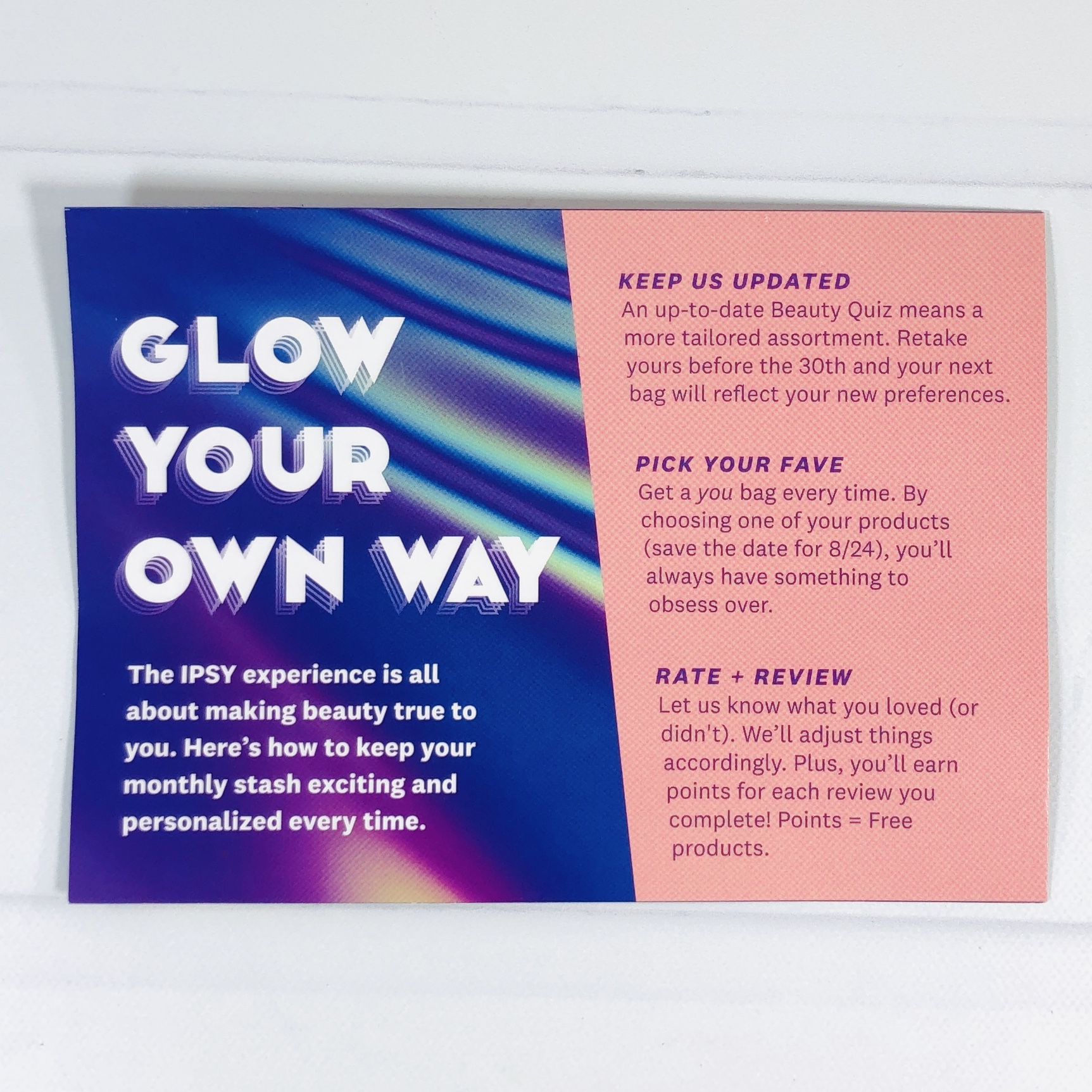 The back of the card had a few tips and reminders for subscribers. Note that you can choose an item for your next bag on 8/24!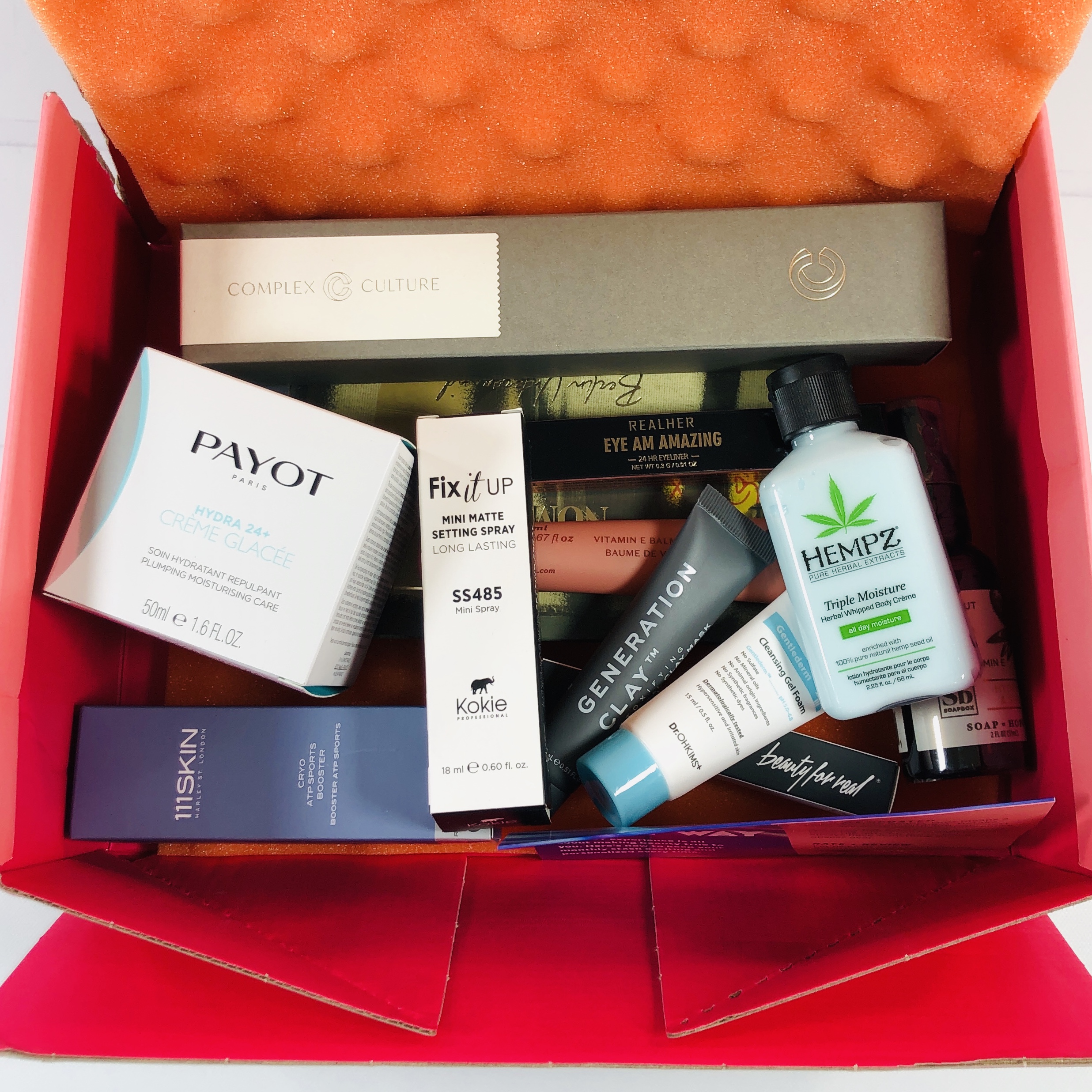 Some of the items came in their original boxes. So much stuff to play with this month!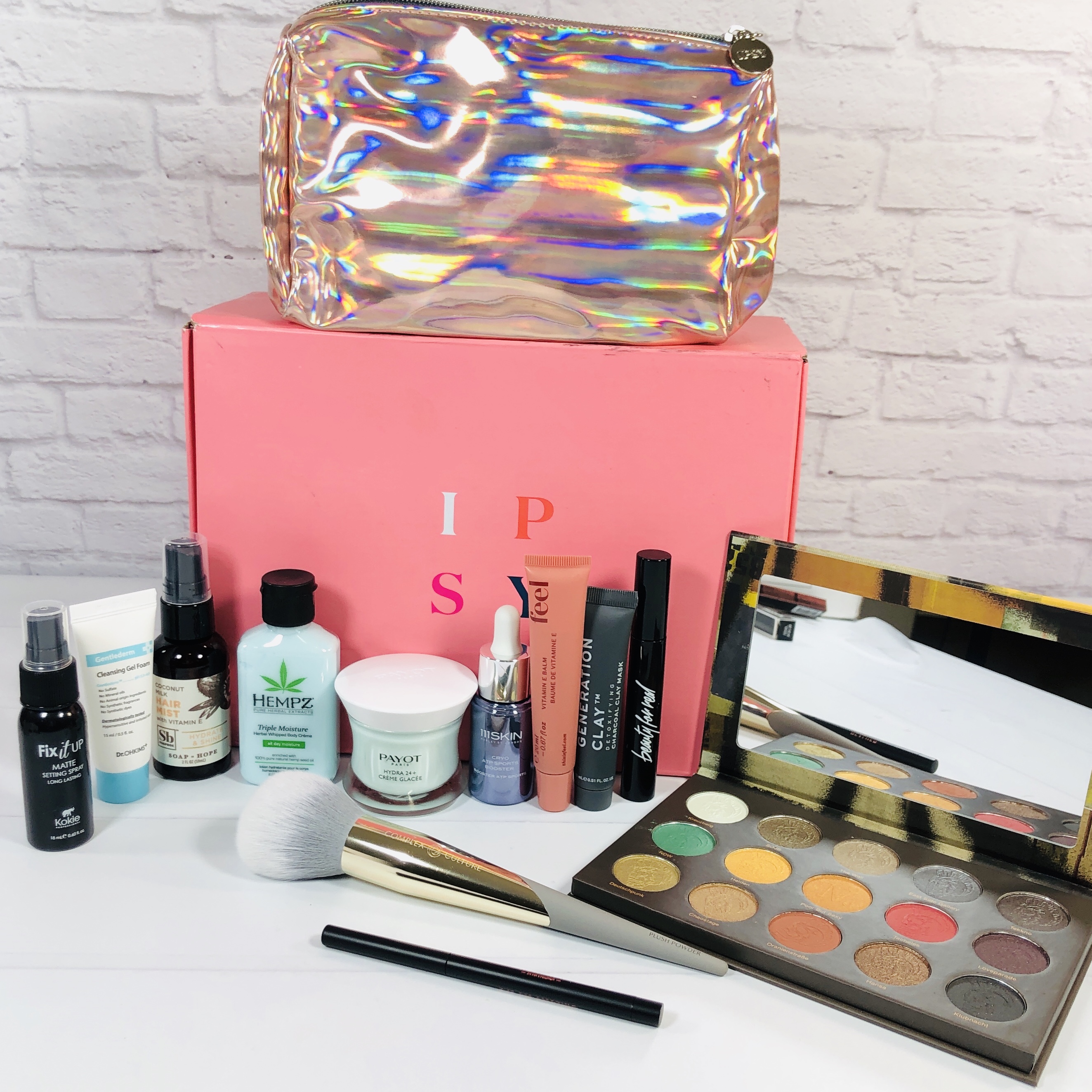 Here's everything in our box this month!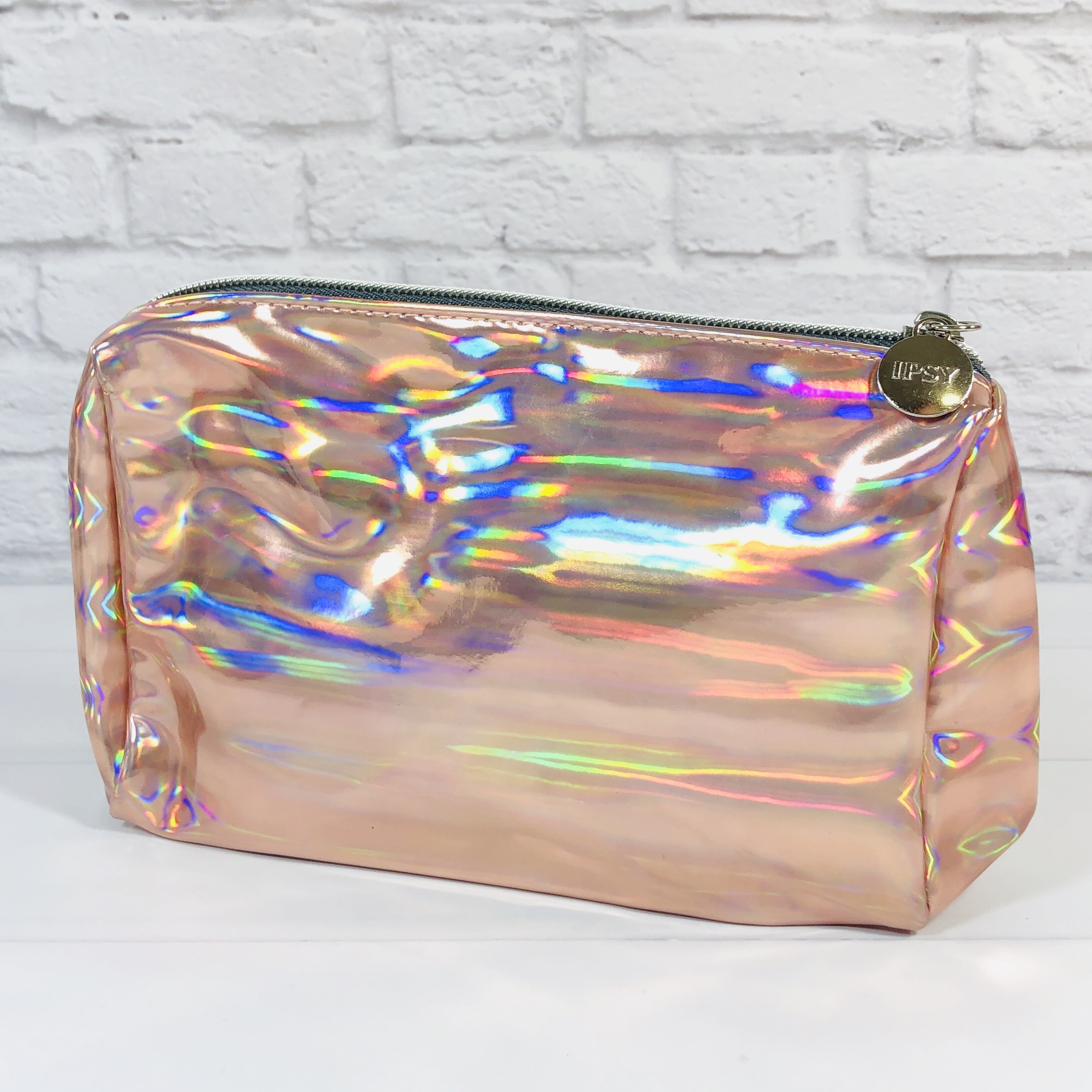 Ipsy Glambag Ultimate The Ultimate subscription level comes with the biggest bag out of the three levels. How cool is this one?
The future is bright, shiny, and new—just like this month's futuristic holographic finish. Look inside and see what kind of beauty tomorrow holds for you.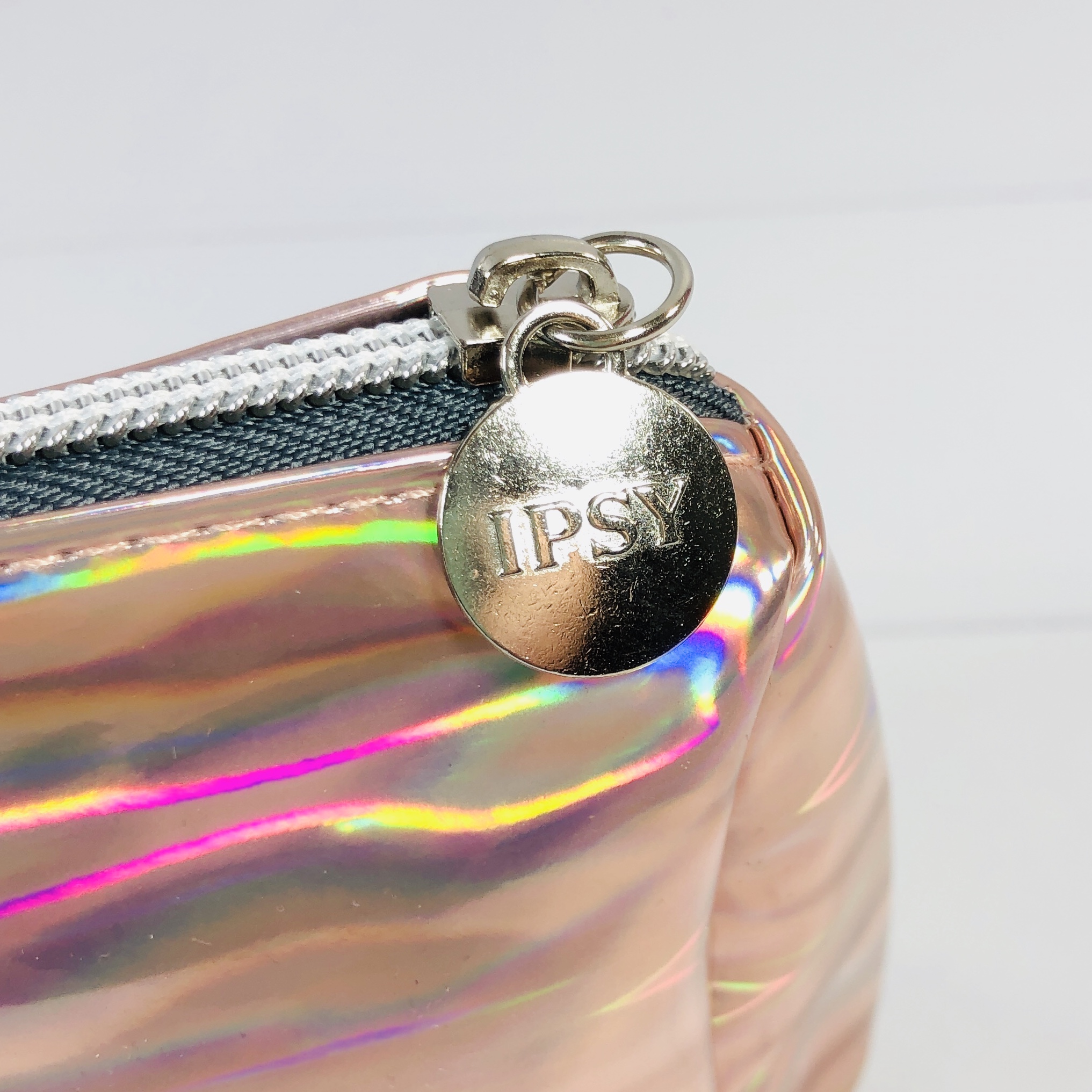 The zipper pull is shiny silver and simple.
The outside of the bag is rose gold and has that cool rainbow effect and the inside is lined with polyester fabric. The bag is about 8″ x 5.5″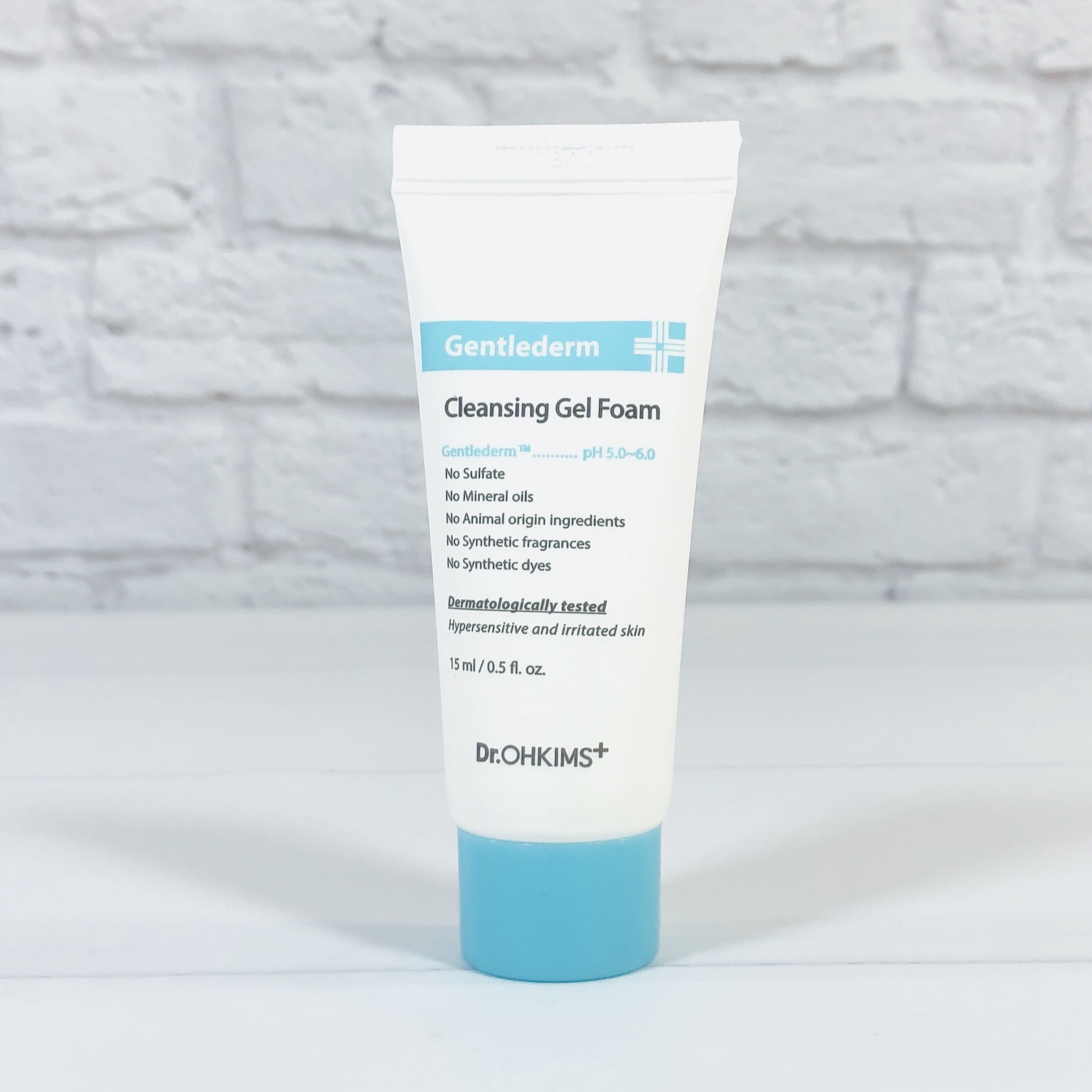 Dr. Ohkims+ Cleansing Gel Foam (Travel sized, not sure of value) The back of this product says it's from Tony Moly but I can't seem to find it online. It is a gel but turns foamy when water is added. It has an herbal scent and I just needed a little to get all of the makeup off of my skin.
111Skin Cryo ATP Sports Booster (Full size, $135) is a booster that is supposed to rev skin up, like coffee for your face!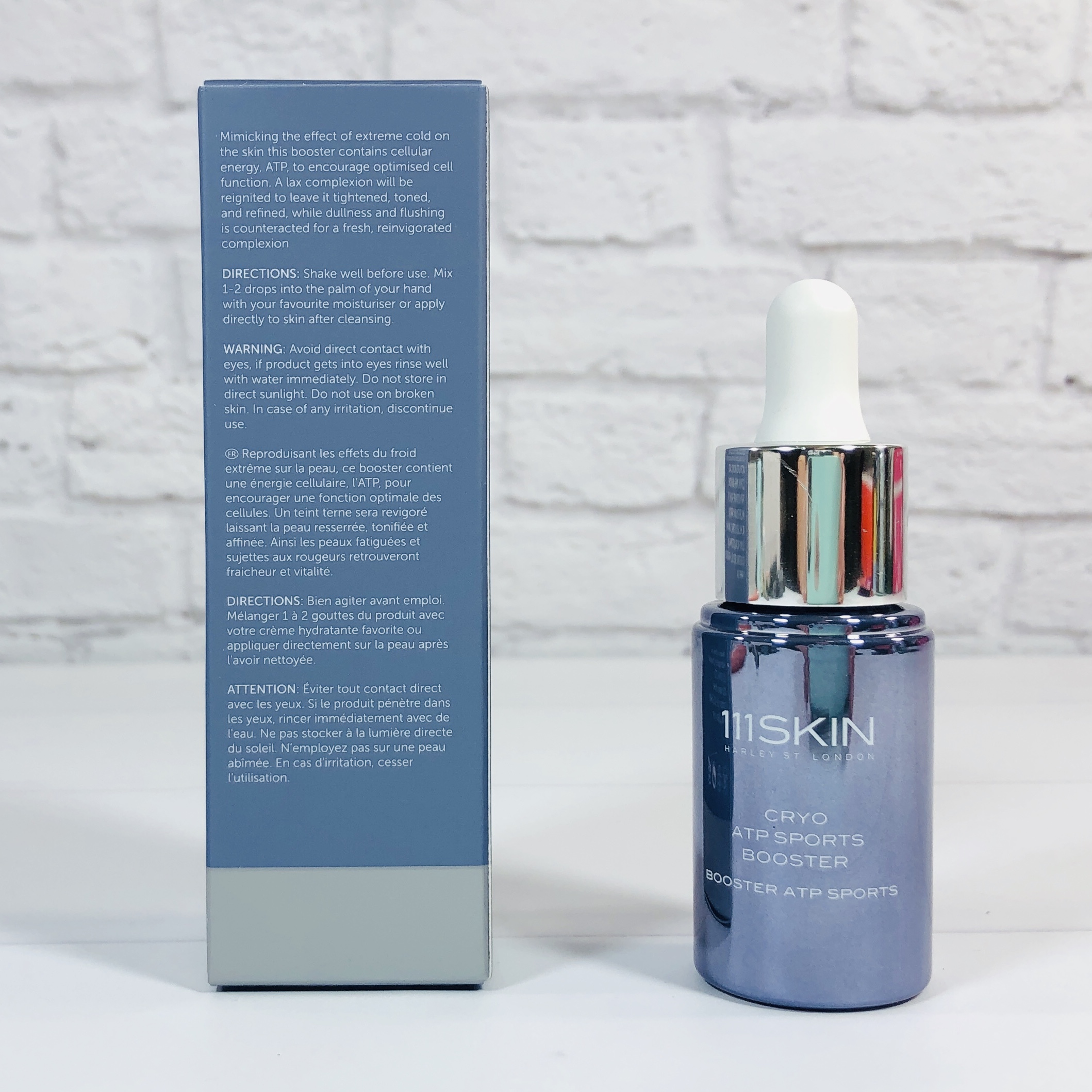 It's supposed to "mimic the effect of extreme cold on the skin" and leave skin tightened, toned, and refined. It is suggested that this be used after a workout, although my face is usually beet red by then and doesn't usually need extra energy, so maybe this would be fine before bed and in the morning instead.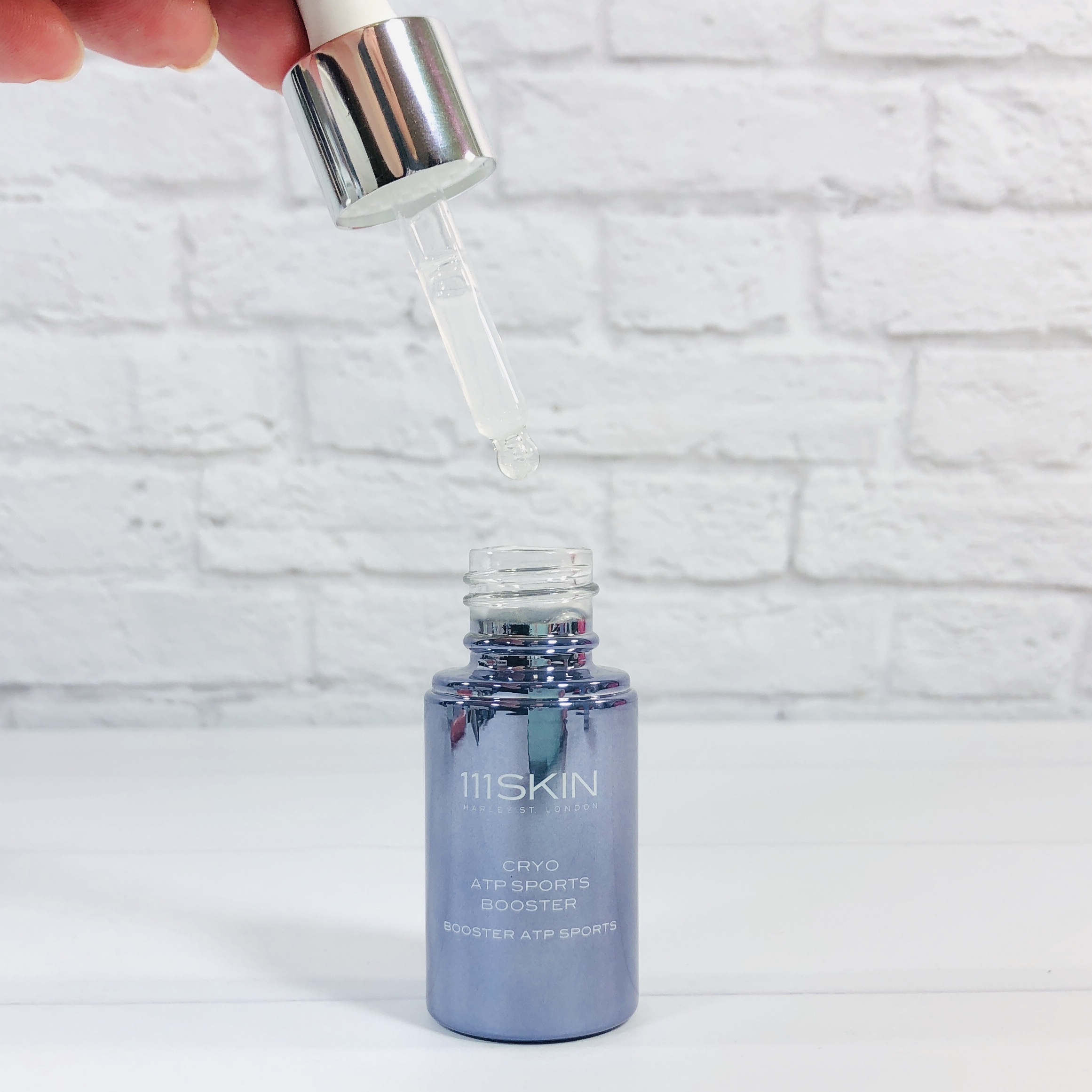 The slightly milky watery gel has a light herbal floral fragrance. Water, glycerin, and niacinamide are the first 3 ingredients. Niacinamide may help reduce redness in skin and reduce pore size. PS, despite the name, I didn't feel any cooling effect on my skin.
Payot Paris Hydra 24+ Crème Glacée (Full size, $48) What a luxurious product, all the way from France! It's a moisturizing cream that can be used in the am and pm.
Shea butter is near the top of the ingredients list and this is an emollient cream, it left my skin feeling very soft afterwards. I have dry skin so that is ok with me. It has a lovely floral fragrance too.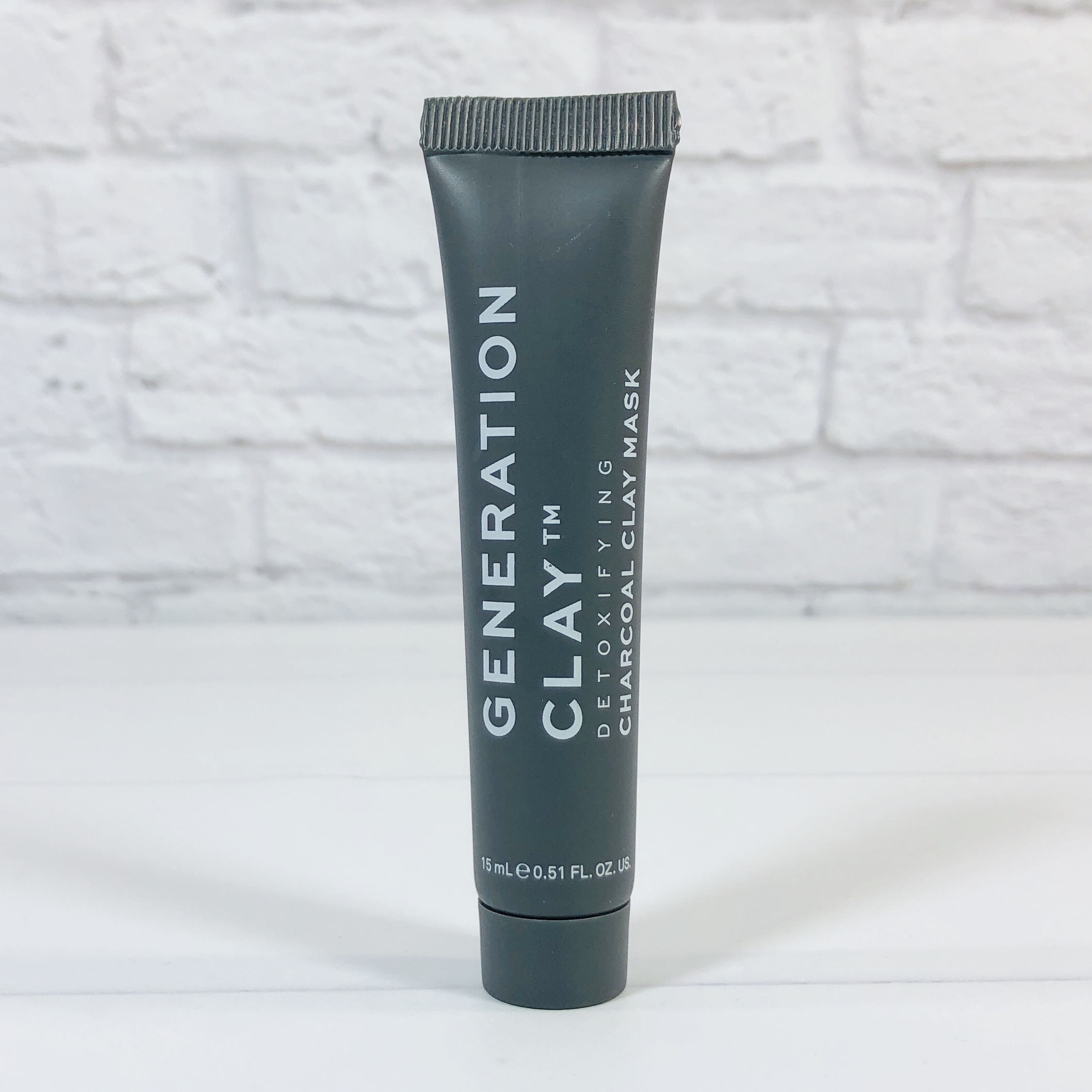 Generation Clay Detoxifying Charcoal Clay Mask (Travel size, $7.28) I have to laugh whenever I receive a clay mask. They are designed to draw out oil from the skin, but I'm holding on to that oil with all my might! Luckily I have two daughters who love this type of product and they are always happy to take it off my hands. This mask has activated charcoal (to draw out impurities), witch hazel (to tighten the skin), and marshmallow (to soothe skin). Apply to clean, dry skin and rinse after about 10 minutes.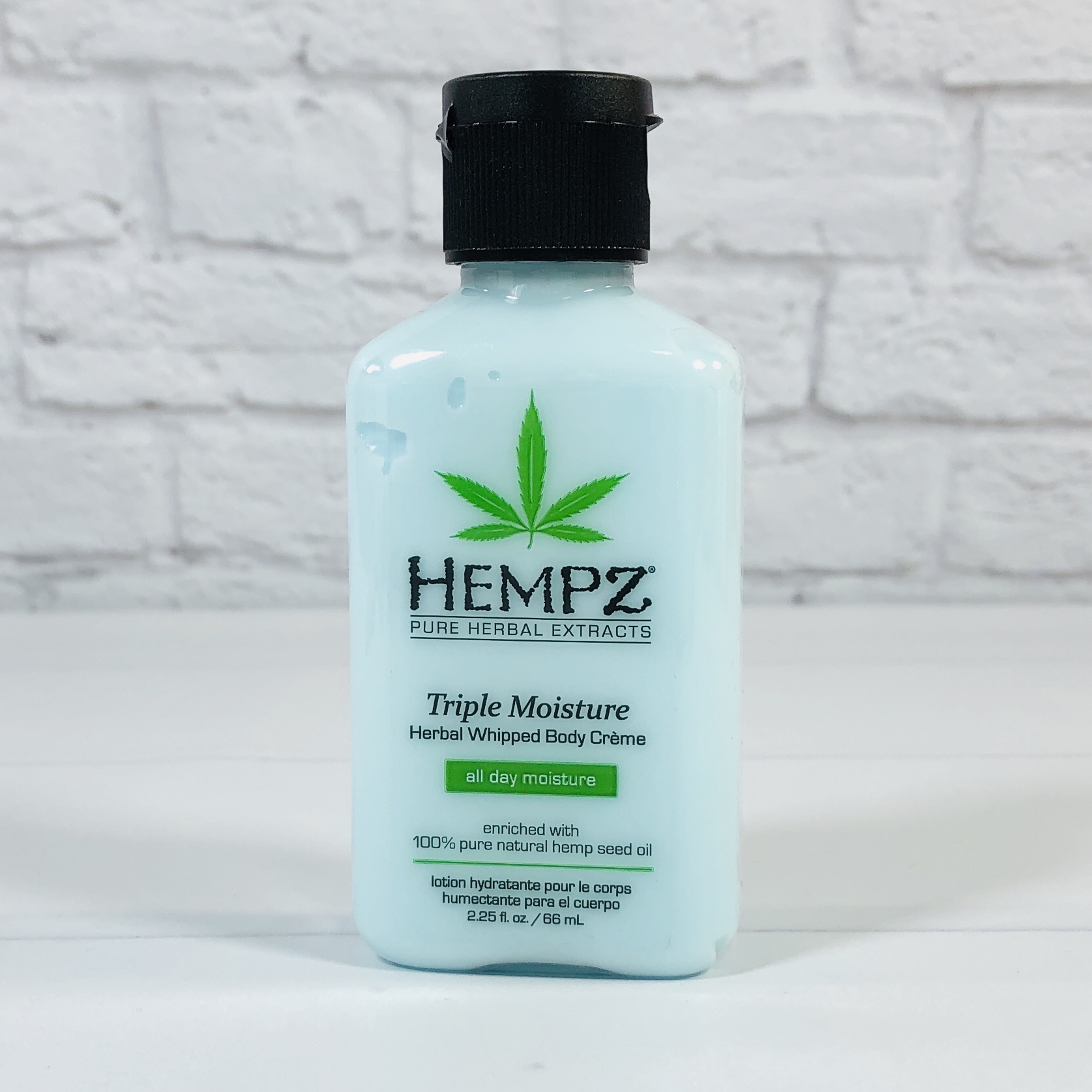 Hempz Triple Moisture Herbal Whipped Body Creme (Travel size, $4.65) I thought this scent and feel of this summer-weight moisturizer was wonderful! The scent is a combo of peach and grapefruit and smells fruity and sweet. It isn't too strong or long lasting, so I can apply perfume an hour or so after using. Shea butter and hemp oil are a couple of the ingredients.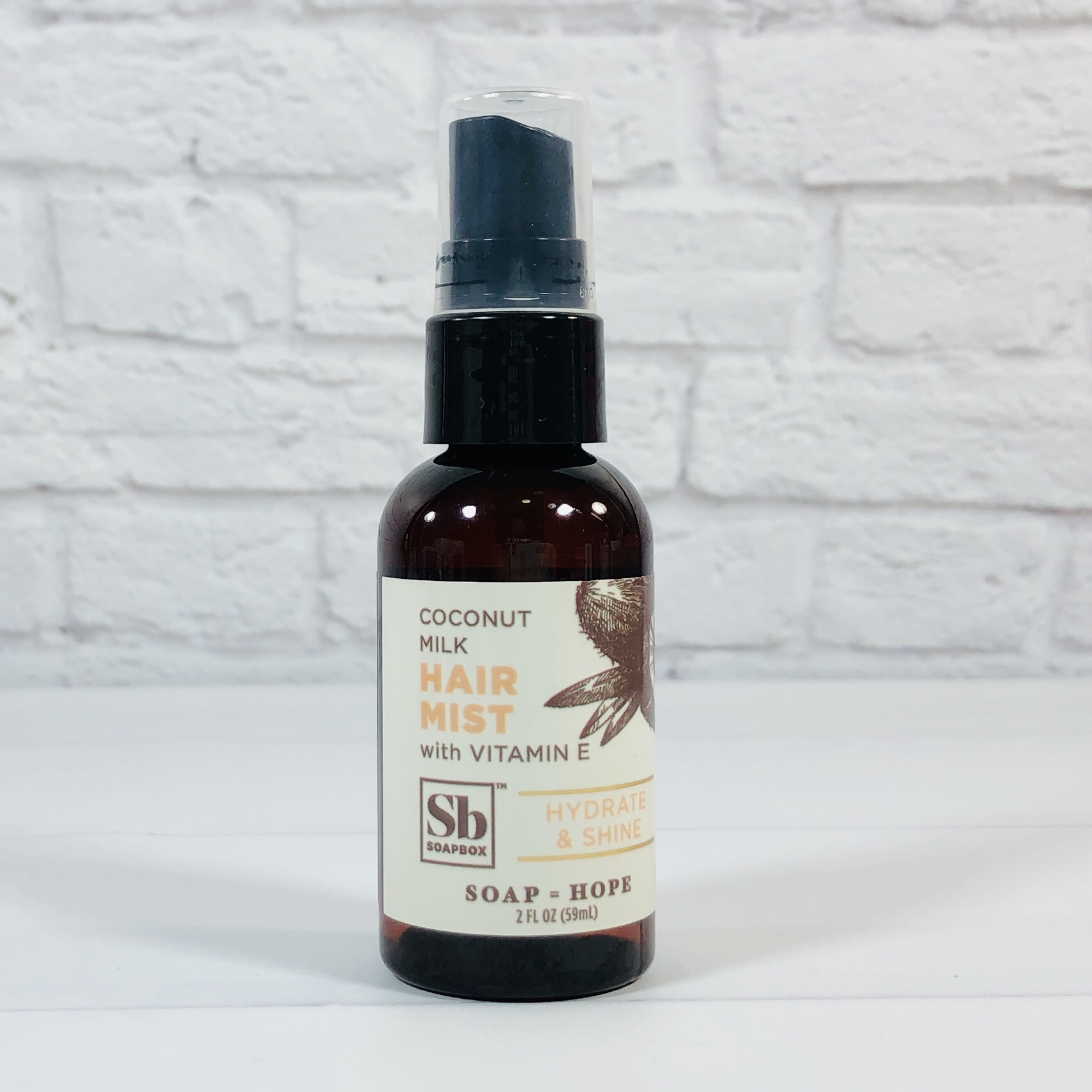 SoapBox Coconut Milk Hair Mist (Full size, $12.99) I am always wary of hair detanglers but I was happy with this one! I washed my hair but skipped the conditioner. I spritzed this a couple of times in my palms and then applied to my fine, thin hair. It was easy to comb out the tangles and luckily my hair looked great after styling, it didn't feel weighed down. It also smelled good, like coconut and pineapple!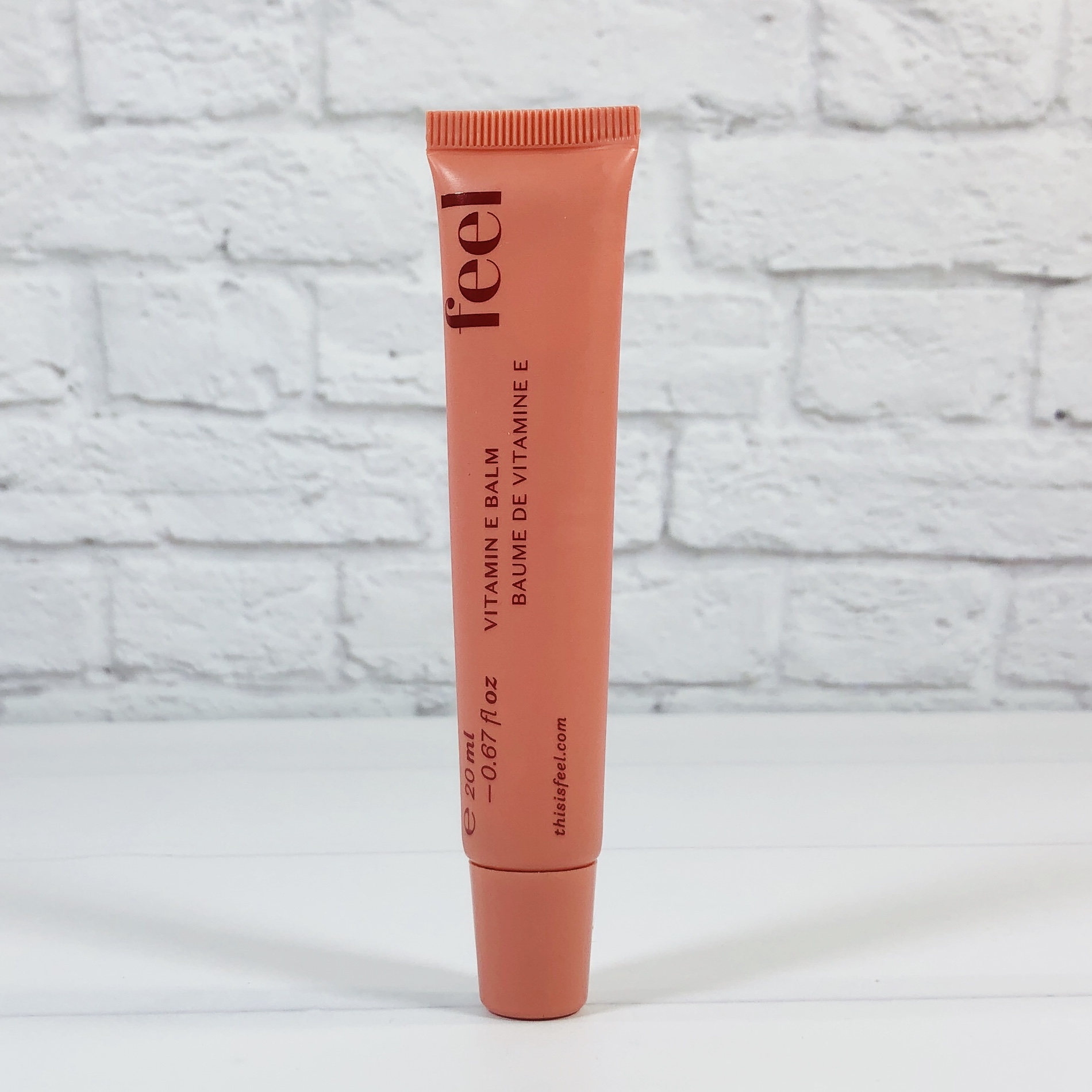 Feel Vitamin E Balm (Full size, $24) Oh Feel Vitamin E Balm, you had me at peppermint! My balm is a liquid right now thanks to the heat but it left my lips soft and has a refreshing peppermint zing. It can be used on lips or anywhere else you have dry skin (elbows, cuticles, etc). I will reach for this again and again!
Kokie Professional Fix It Up Mini Matte Setting Spray (Travel size, buy a set of 3 for $5, $1.67 value) Beauty trends come and go – one month they're telling us about glass skin, the next month they send a matte setting spray! This product is supposed to set makeup in place all day long while reducing shine. I used it over highlighter which seems counter productive. I also used it to apply loose powder shadow to my lids, so I think I will continue using it for that purpose.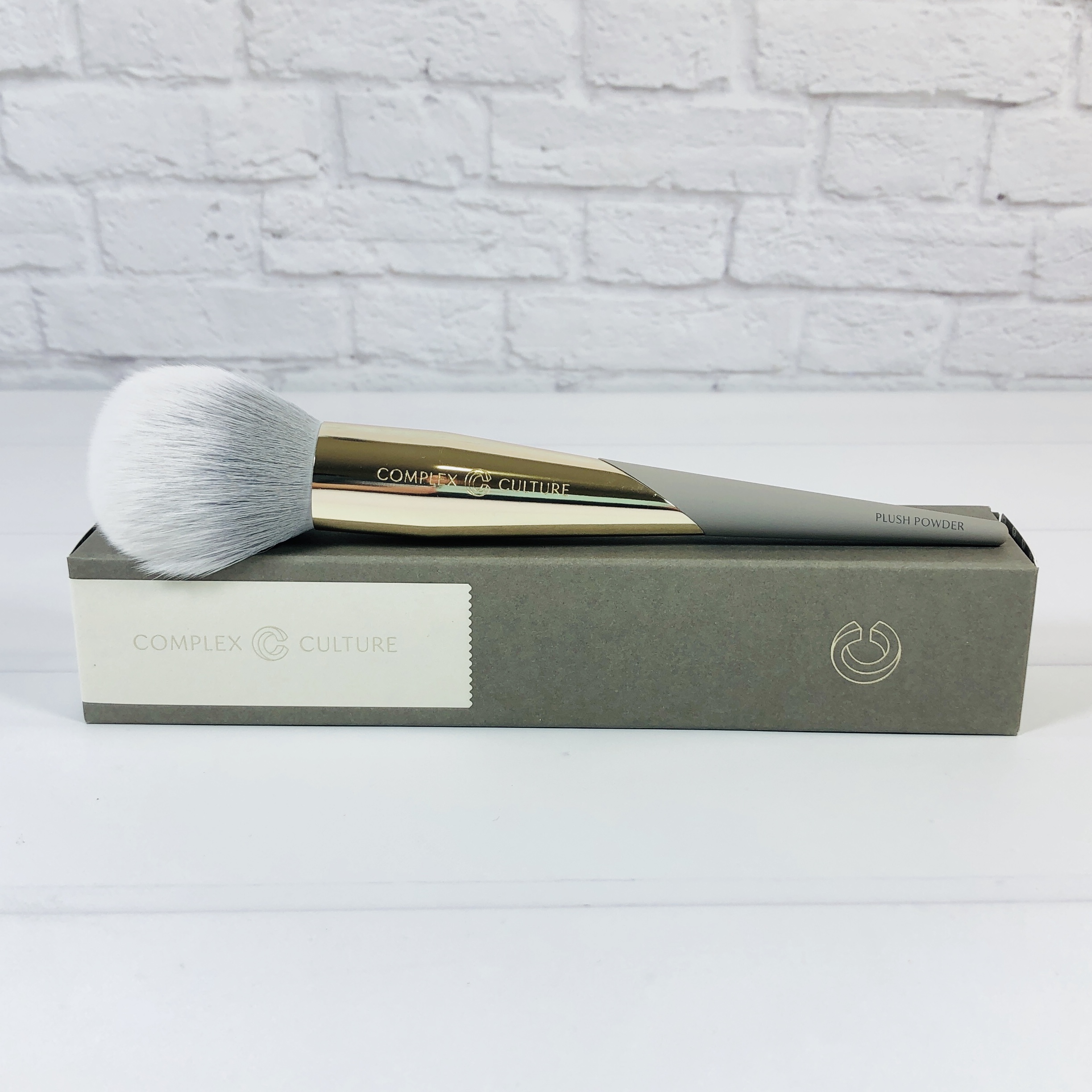 Complex Culture Plush Powder Brush (Full size, $35) I like Complex Culture brushes, so I was excited to see this in my box!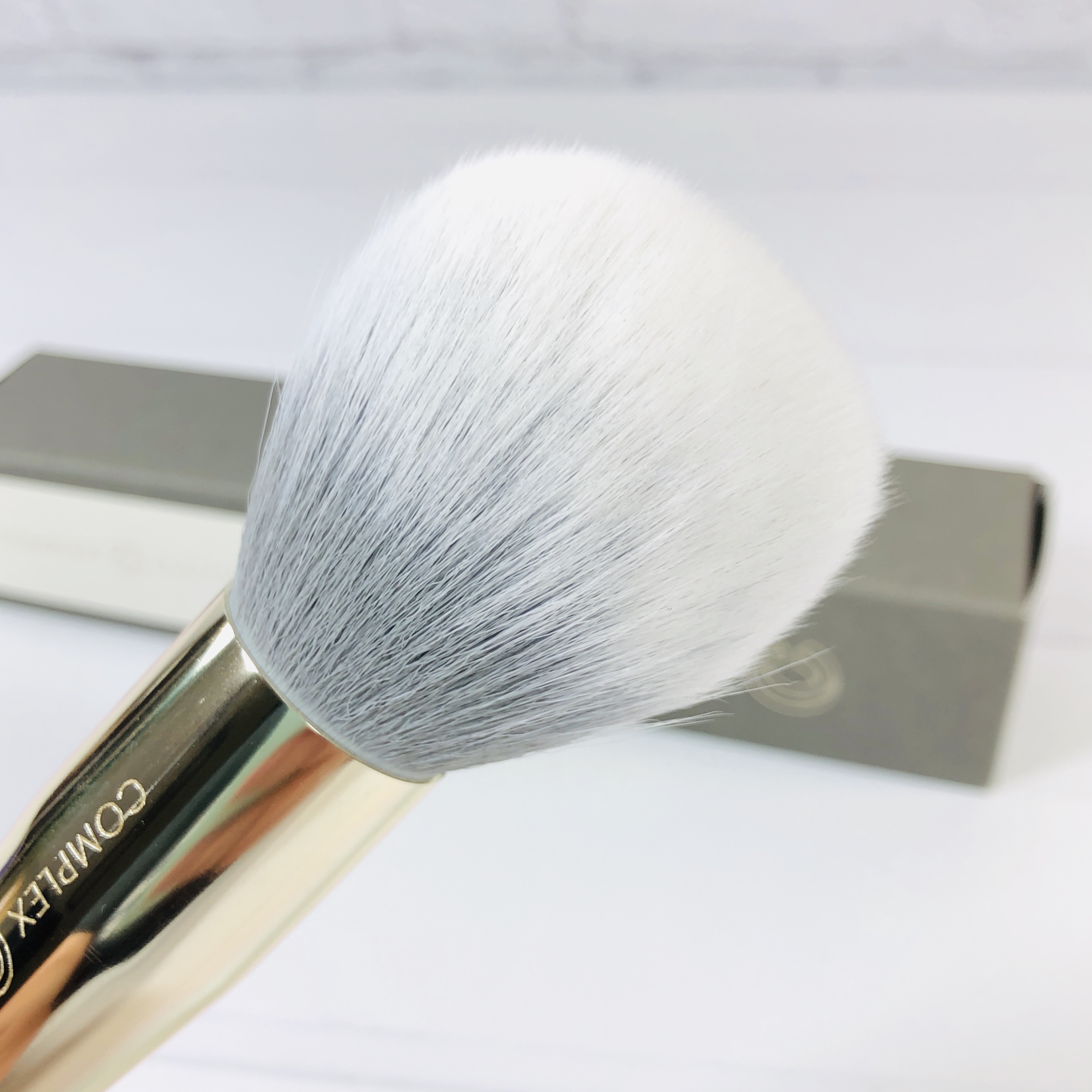 Plush is right, this is fluffy and super soft. I tried using it to apply powder foundation but it didn't work well for that use. Then I tried using it to apply face powder but it got everywhere, including in my eyes. I have decided to use it for applying blush, bronzer, and all over highlighter.  It also works well for erasing fallout from eye shadow.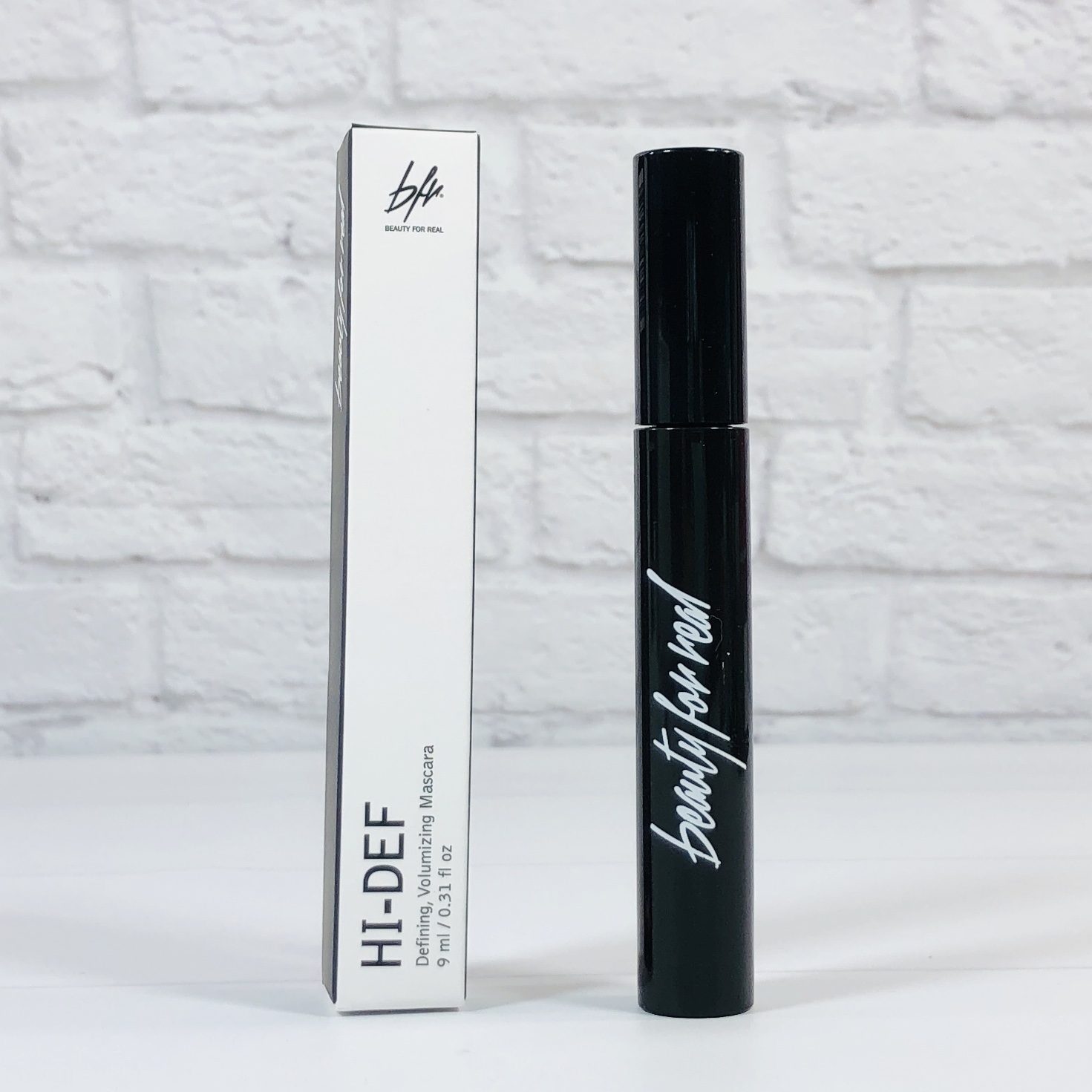 Beauty For Real Hi-Def Defining, Volumizing Mascara (Full size, $19) I am down to my last mascara so I was hoping I would get one in a subscription box. Thanks Ipsy, what a timely delivery!
I have short lashes and wands with big bristles don't work well for me because I am worried I will poke my eye out. This brush is more my style because I can get closer to the lash base for some lengthening action. They only problem I had was that it seemed watery and yet clumpy so maybe I need to wipe the brush before applying. It stayed on all day long though!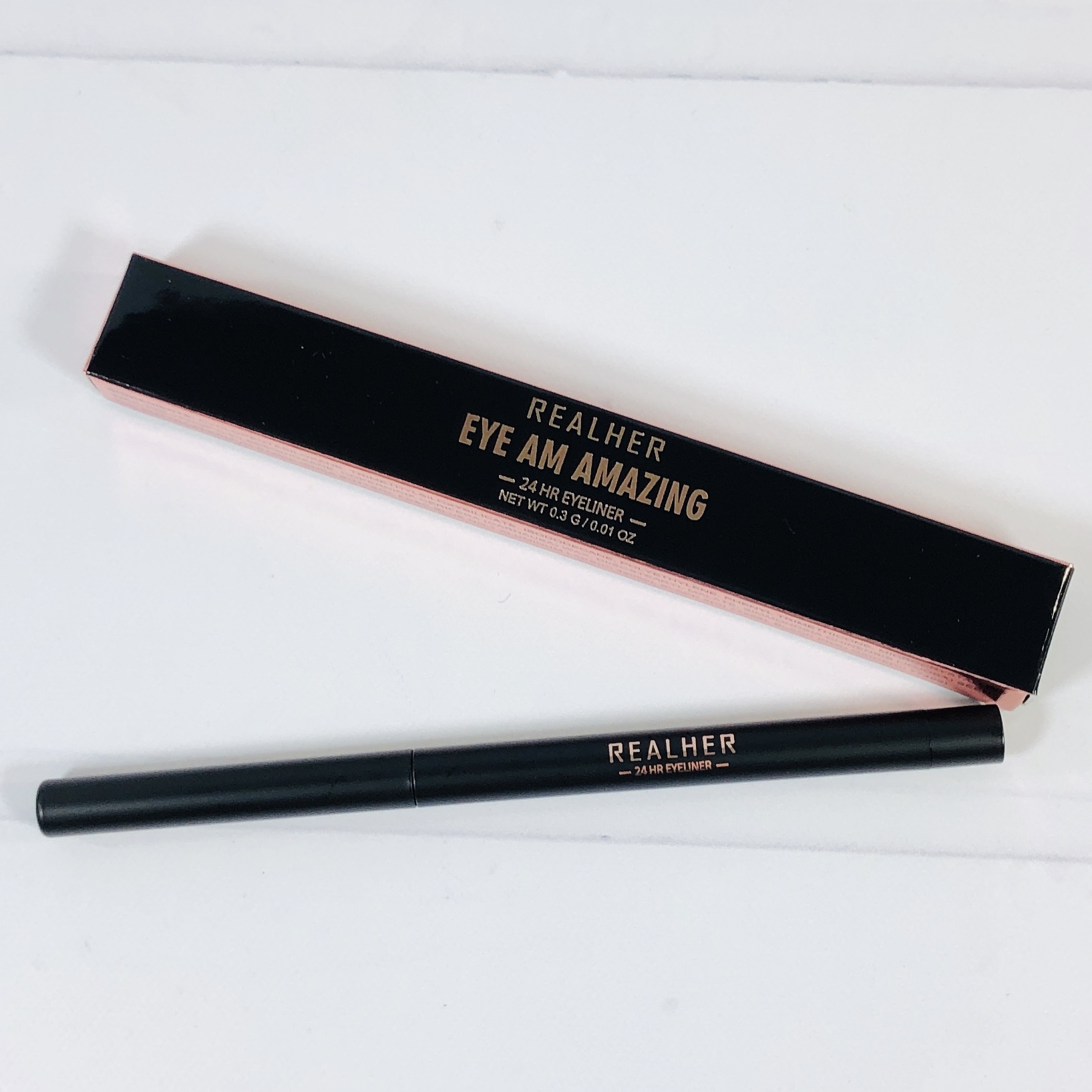 Real Her Eye Am Amazing 24Hr Eyeliner ($16) I am pretty used to getting black liners in boxes so this is basically the only color I wear nowadays! I was excited that this was a pencil liner and not liquid, since my hands are not that steady when it comes to applying.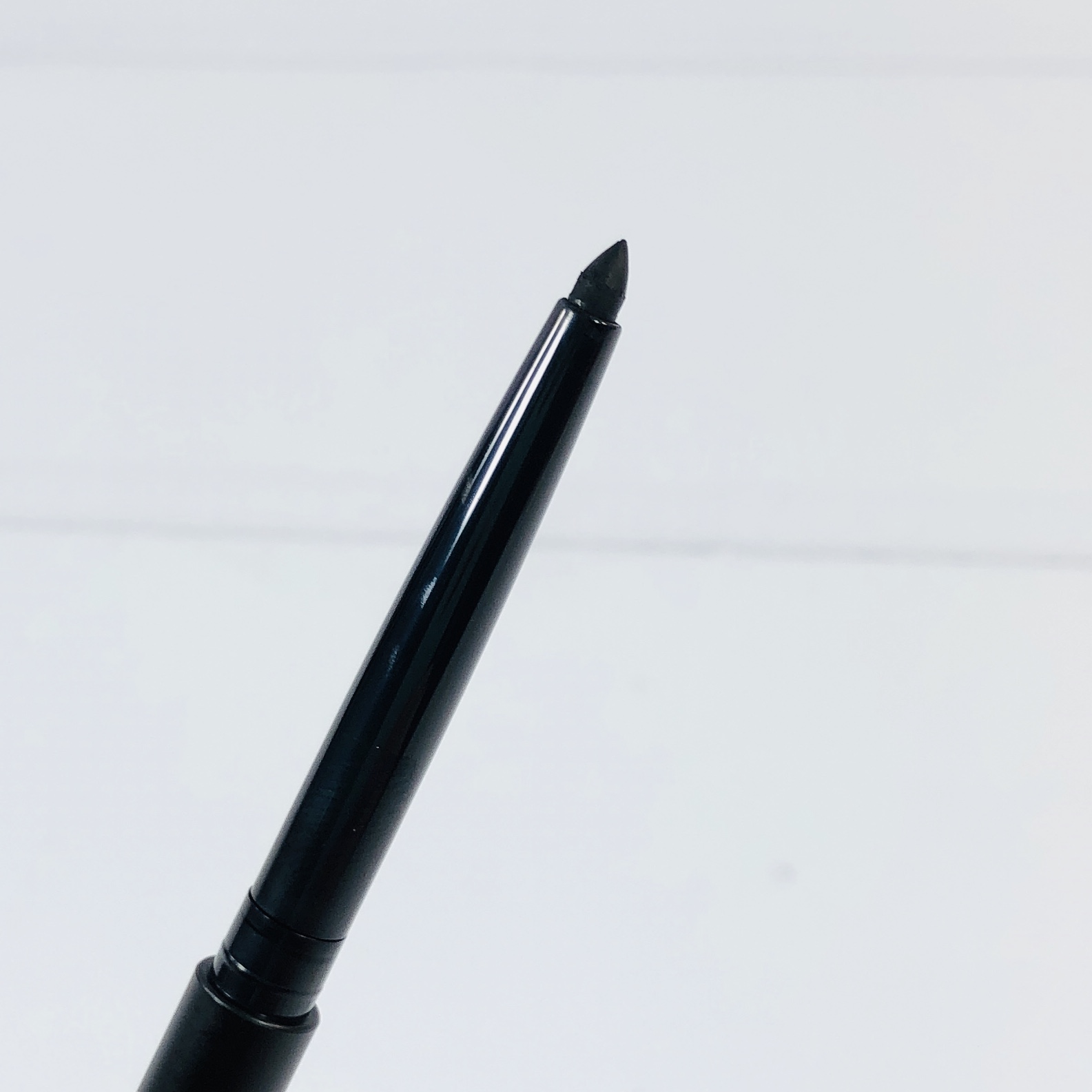 The liner wasn't the smoothest I've tried, but it wasn't bad. At least it was soft and didn't tug! It can be used in the waterline if you are into that sort of thing. It has a sharpener on the opposite end but I usually find I don't need that item except for those pencils housed in wood cases.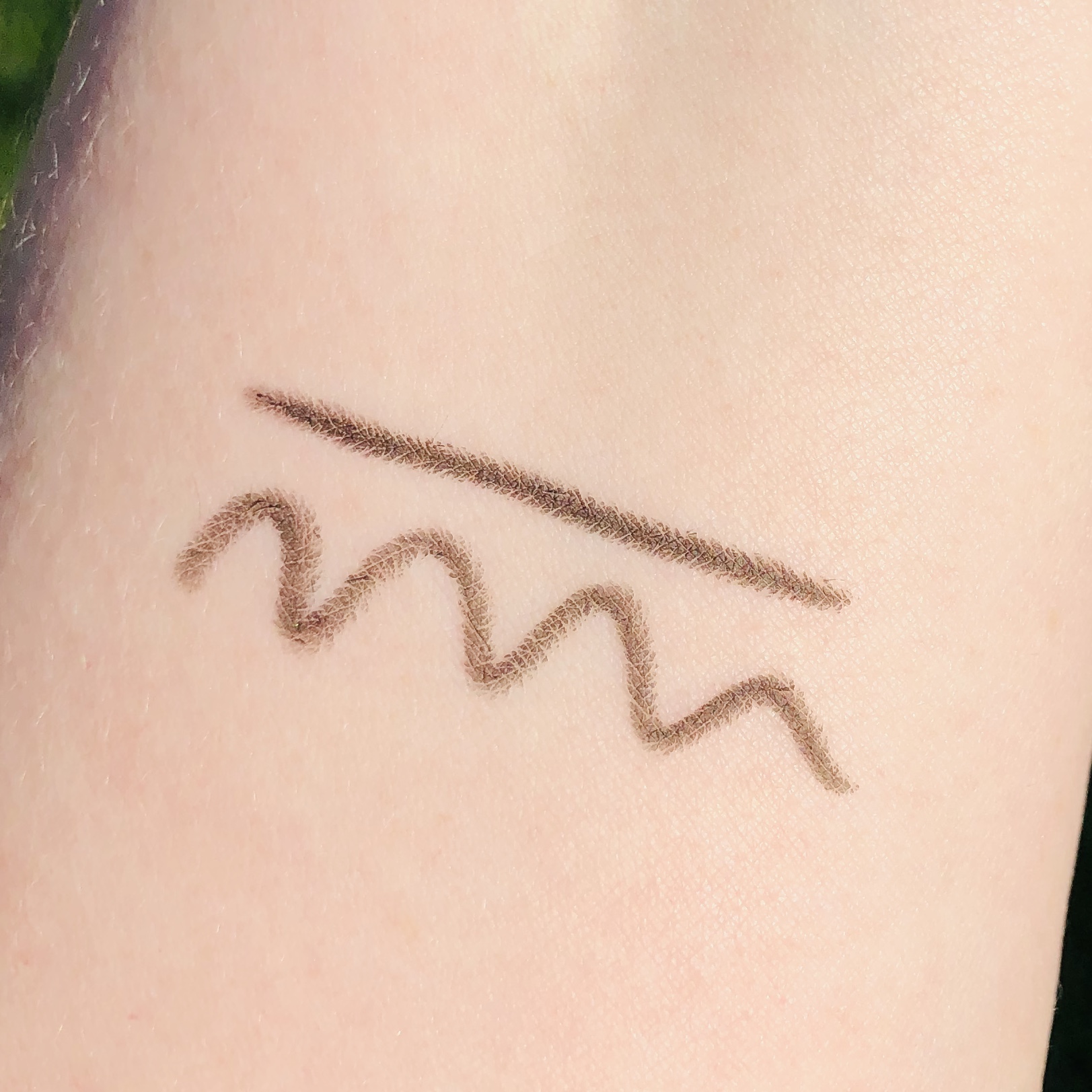 Here it is swatched on my arm, and you can see that it isn't 100% filled in. I thought the color was good for me, not jet black, but a gentle black shade. At one point in the day I looked in a mirror and had the raccoon thing going on, but my daughter thought it looked like a smokey eye.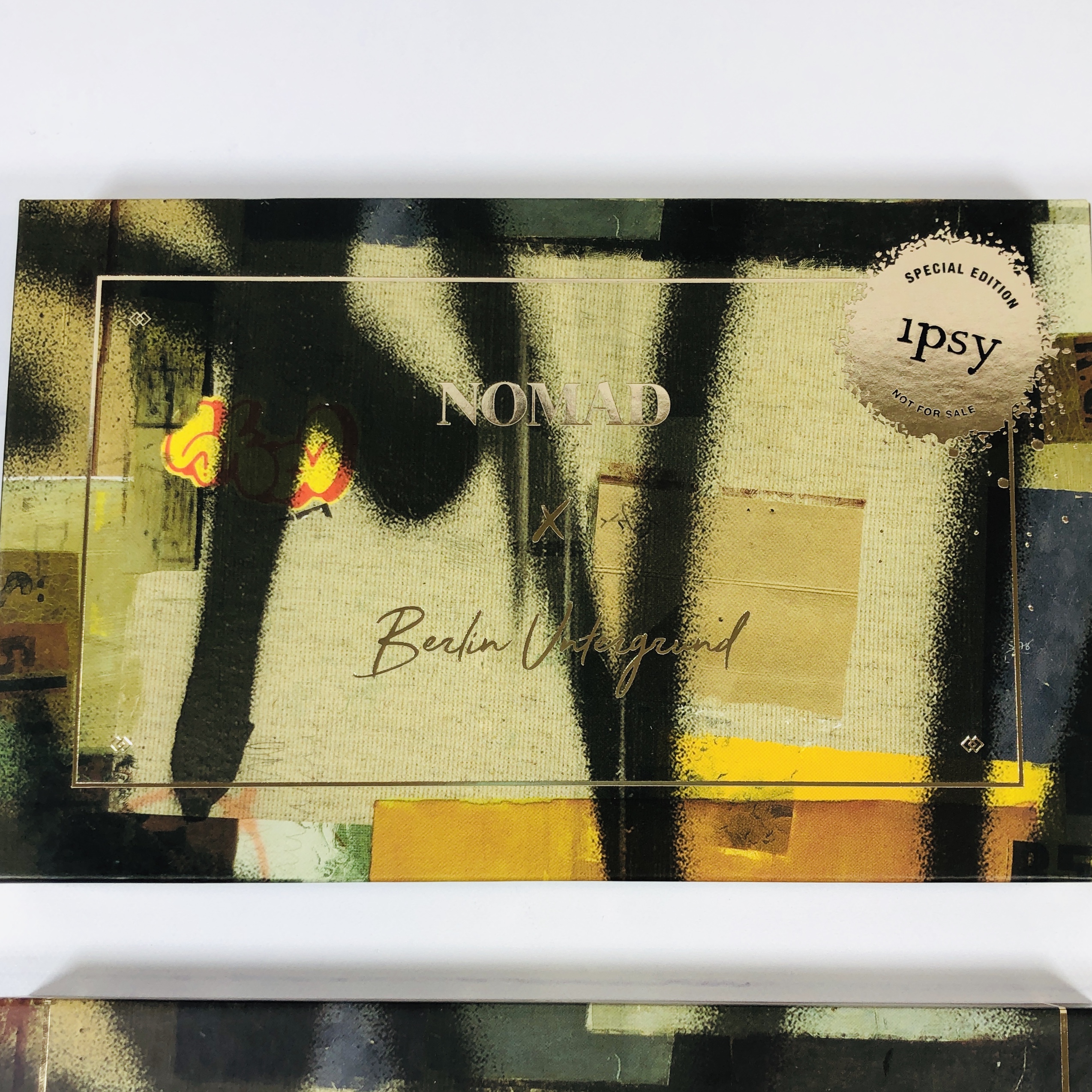 Nomad x Berlin Underground Intense Eyeshadow Palette ($37) Ipsy featured two palettes this month for Ultimate subscribers so I think I got this one as default, since I already received the other one in a previous box!
The colors are very vibrant, and this whole palette was "inspired by the rebellious underground culture of Berlin before and after The Wall".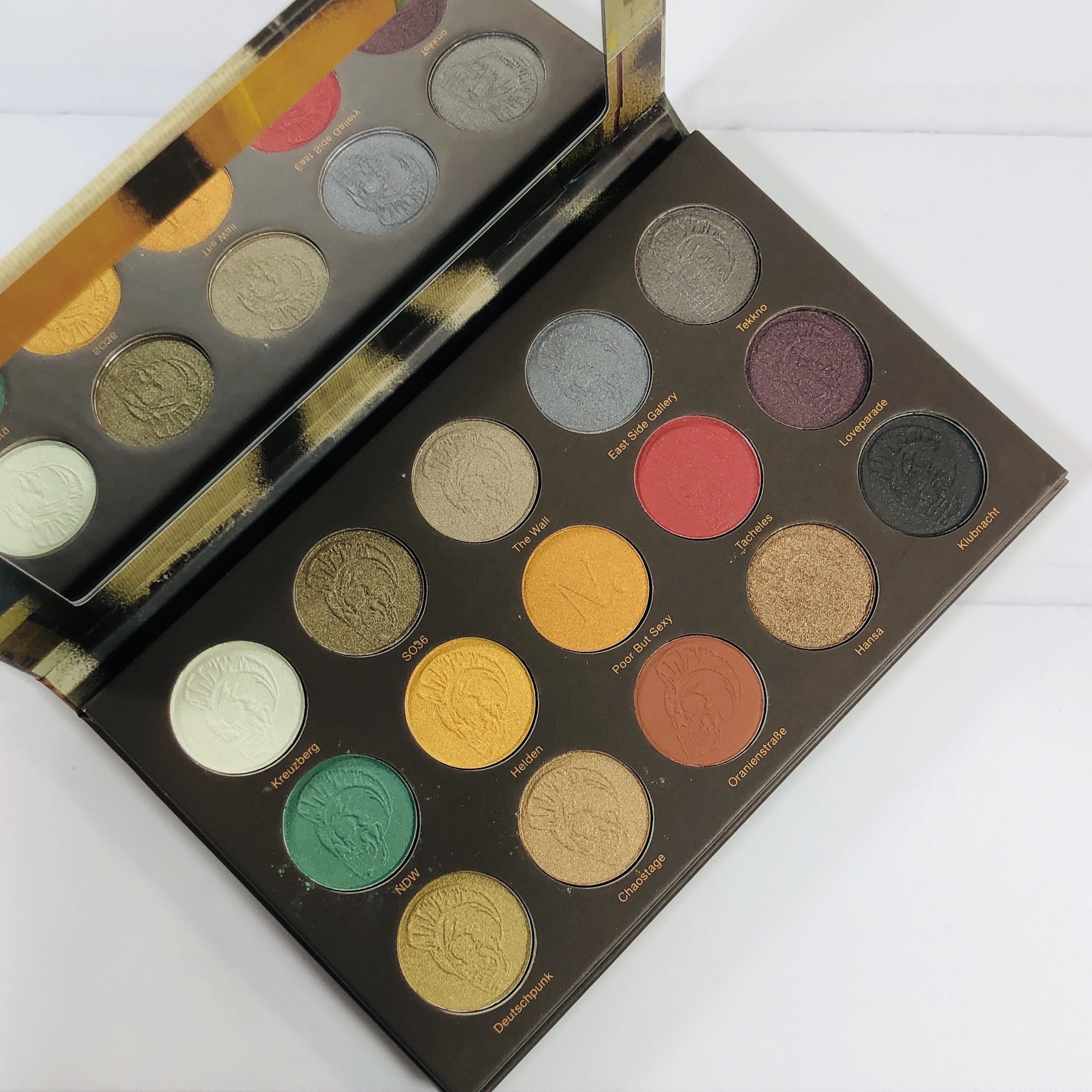 To me most of these are shimmery, but to be precise there are "7 shimmery metallics, 4 soft satins, 3 mattes & 1 duo chrome".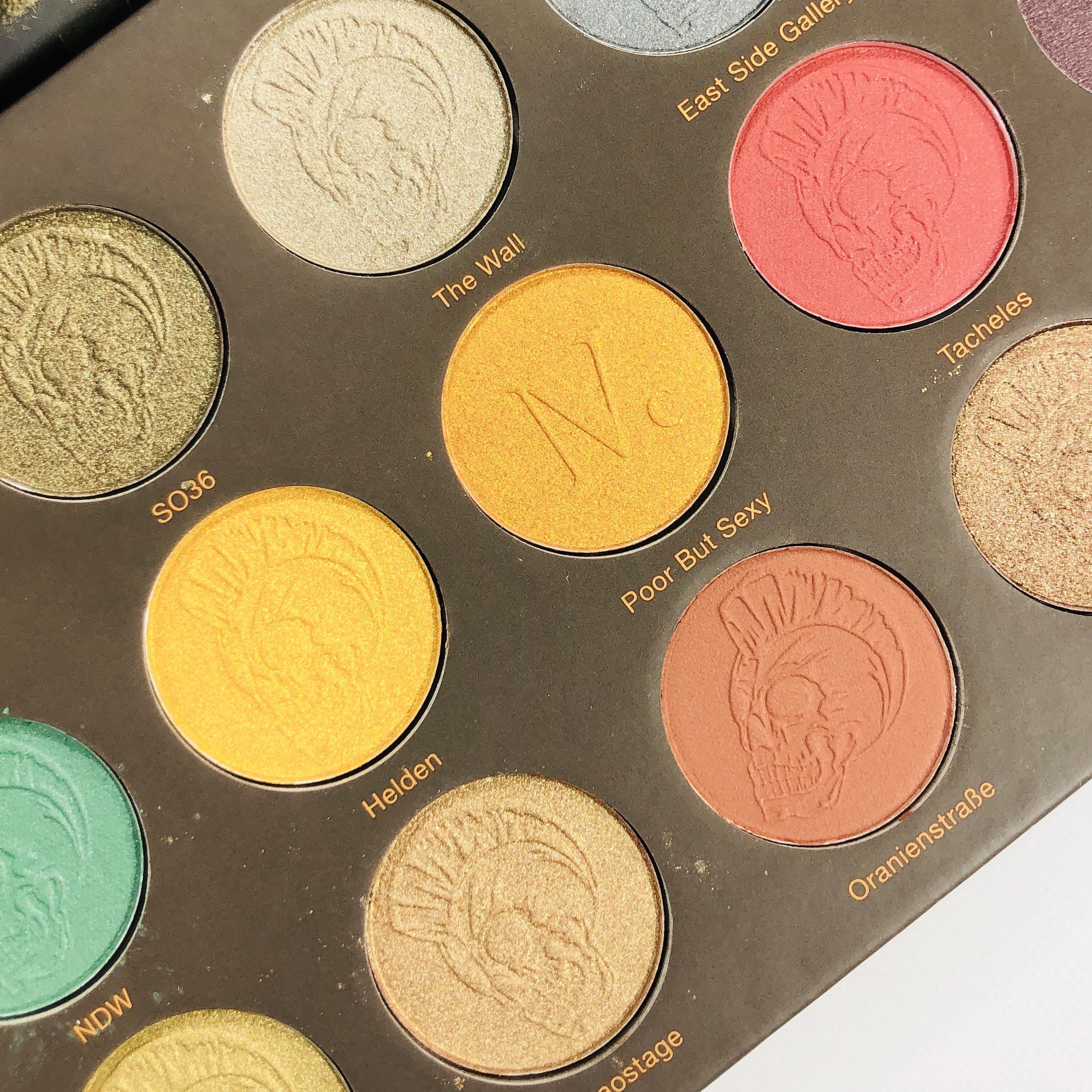 Most of the skulls and other imprints disappeared as soon as I swatched them. I thought the performance was good, and the shadows were easy to apply and blend, and the shades were vibrant on my lids. I prefer a less colorful look myself but after applying a neutral base I combined Hansa and Loveparade and swept it into the crease, and really like that color combo. I'm going to try Tekkno and East Side Gallery next time.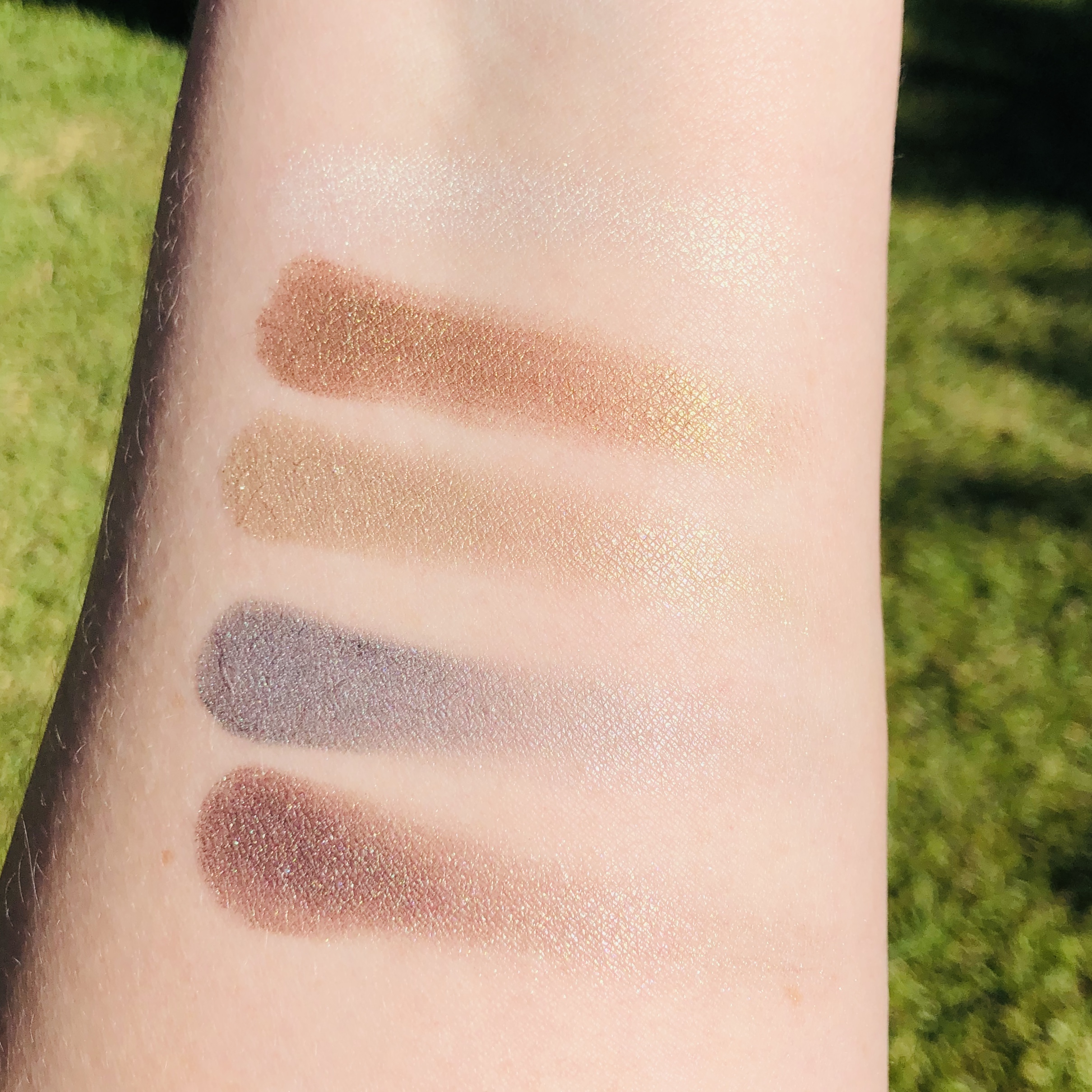 Here is the first row swatched, starting with Kreuzberg and ending with Tekkno.
Here is the middle row swatched, starting with NDW and ending with Loveparade.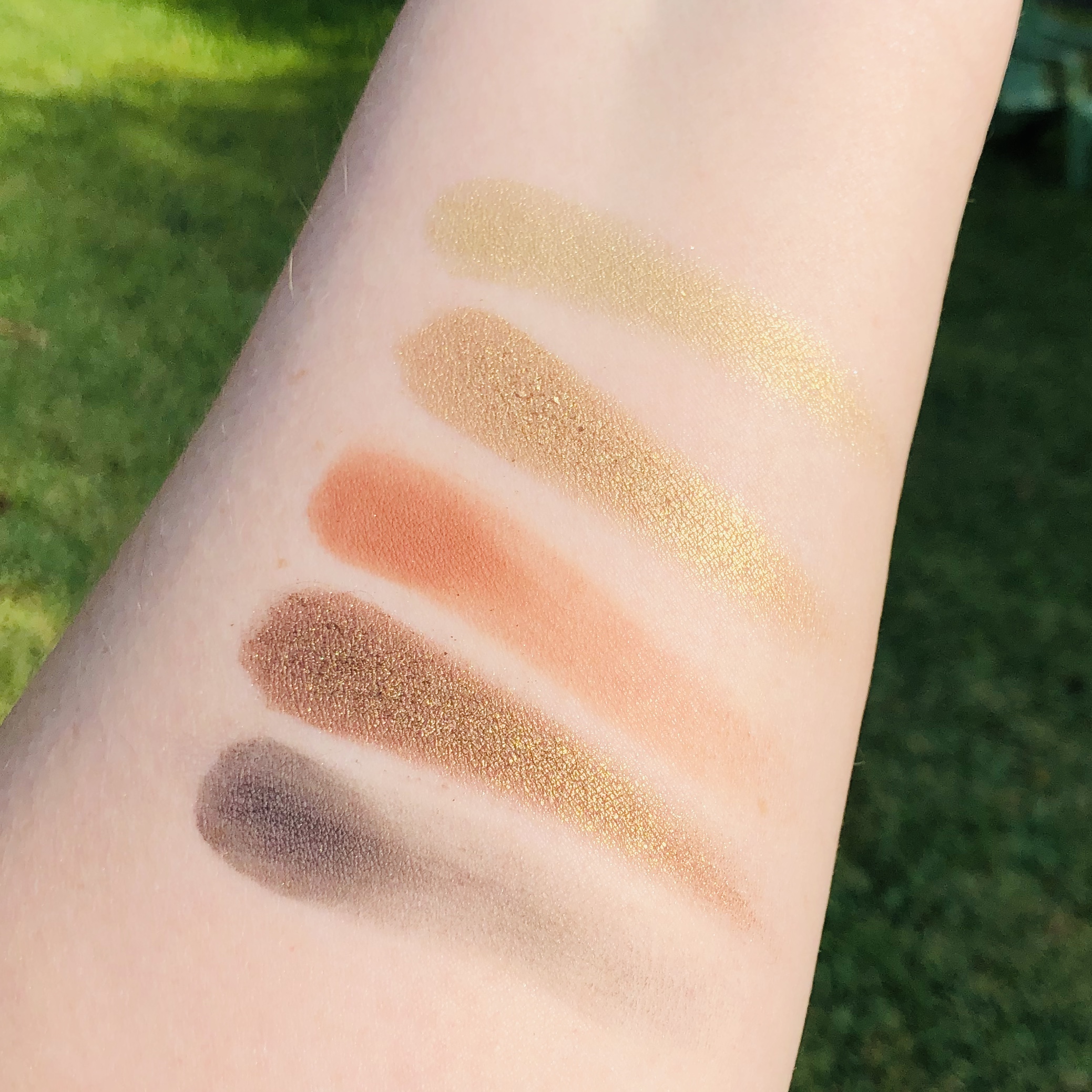 Here is the bottom row swatched, starting with Deutschpunk and ending with Klubnacht.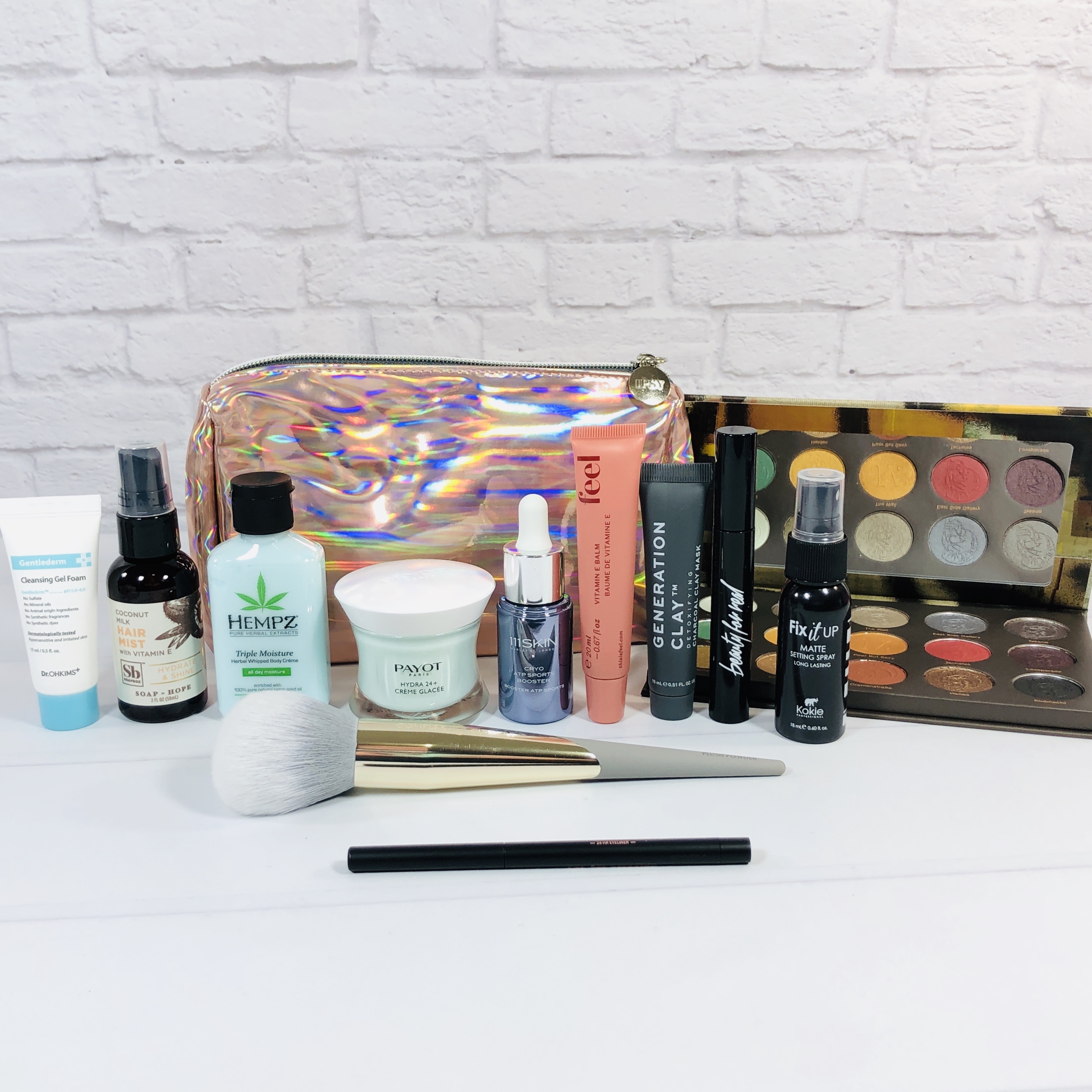 My Ipsy Glam Bag Ultimate had some futuristic products as well as some classics and I thought the assortment was a good one. The palette was a little bright for me but I was still able to make it work and now I have some deeper shades for fall. I was surprised that the hair detangler actually worked for my fine hair, and the Payot is so luxurious. I feel happy when I use the Hempz moisturizer, but I think that's because it smells so good. The value for my August Glam Bag Ultimate was around $340.59 and that doesn't count the cleanser. It is such a great value considering the price paid for the subscription!
What do you think of the Ipsy Glambag Ultimate? Tell me your thoughts!