Inku Crate is a monthly paper and stationery subscription box from Japan Crate. You can get the box for $25 per month, and there's also an option to get a 3-month, 6-month, or 12-month prepaid subscription. Each month, the box includes a selection of 6-8 Japanese stationery items like notebooks, planners,  pencils, pens, markers, stickers, office supplies, and even origami paper and other fun accessories.
DEAL: Get $3 off on your first box! Use this link and coupon code HELLO.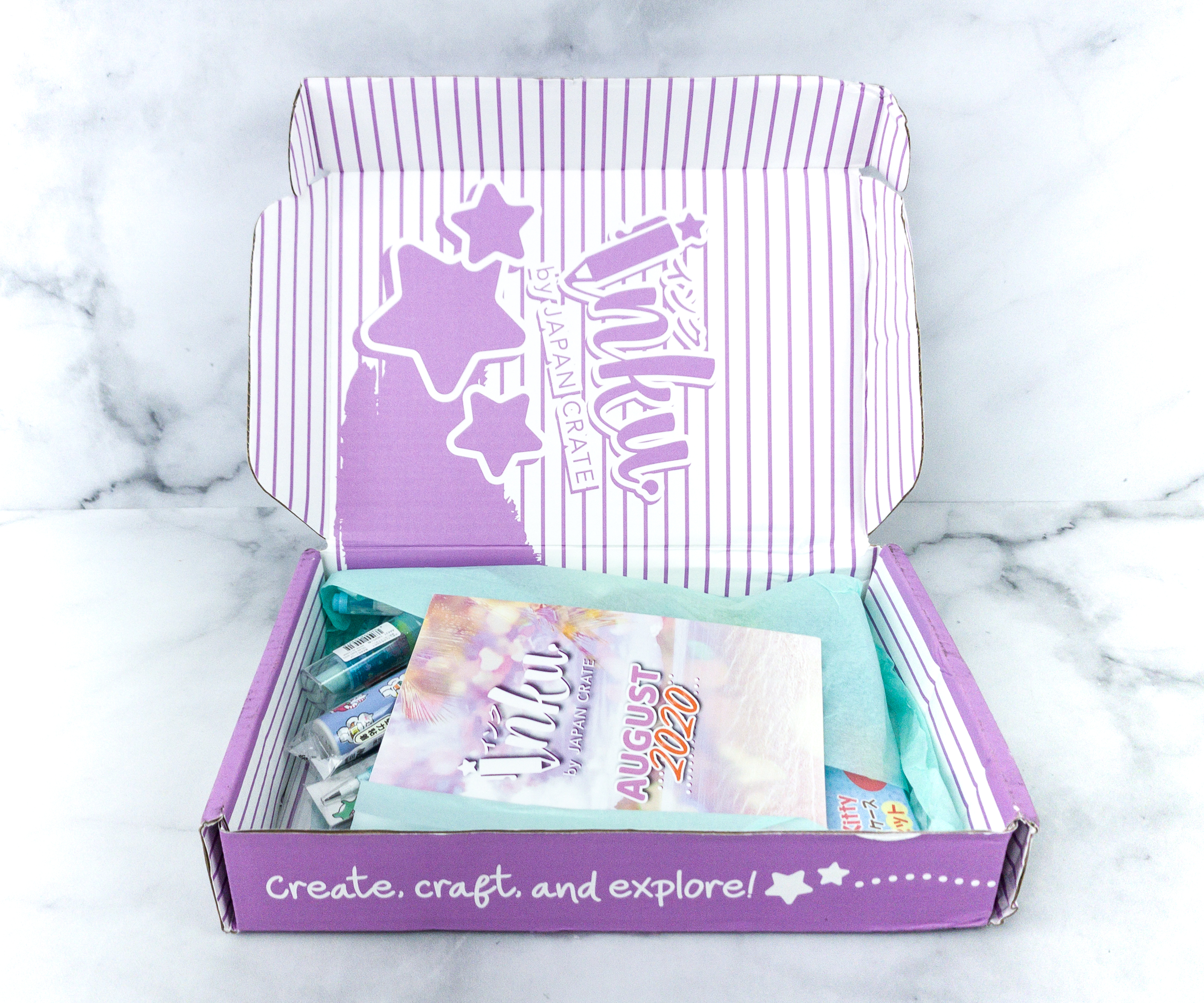 The items were packed with a wrapping paper.

Some of the items came with plastic packaging.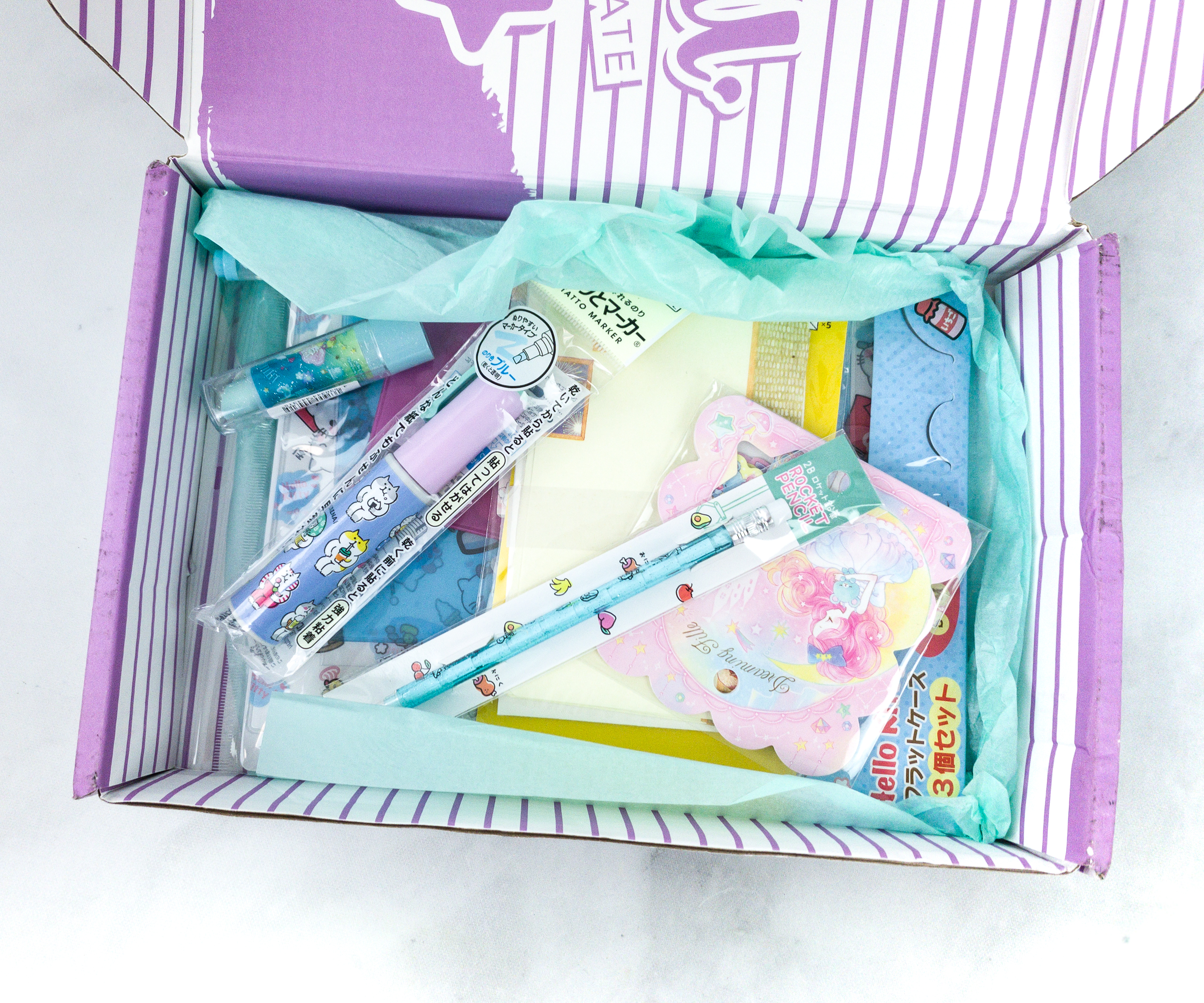 The August 2020 box is filled with cute goodies!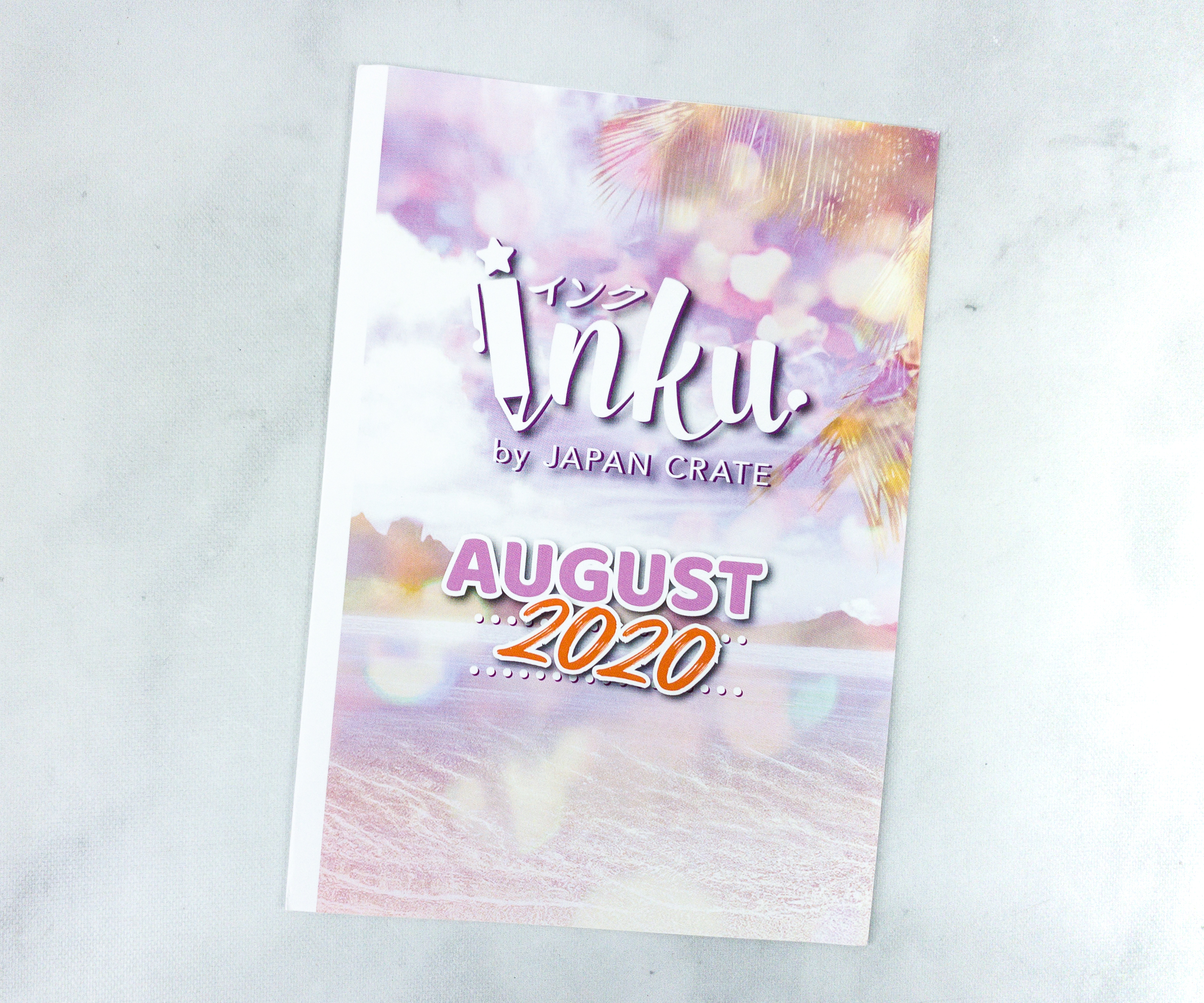 The box also includes a booklet.

They also included an ad for Sugoi Mart!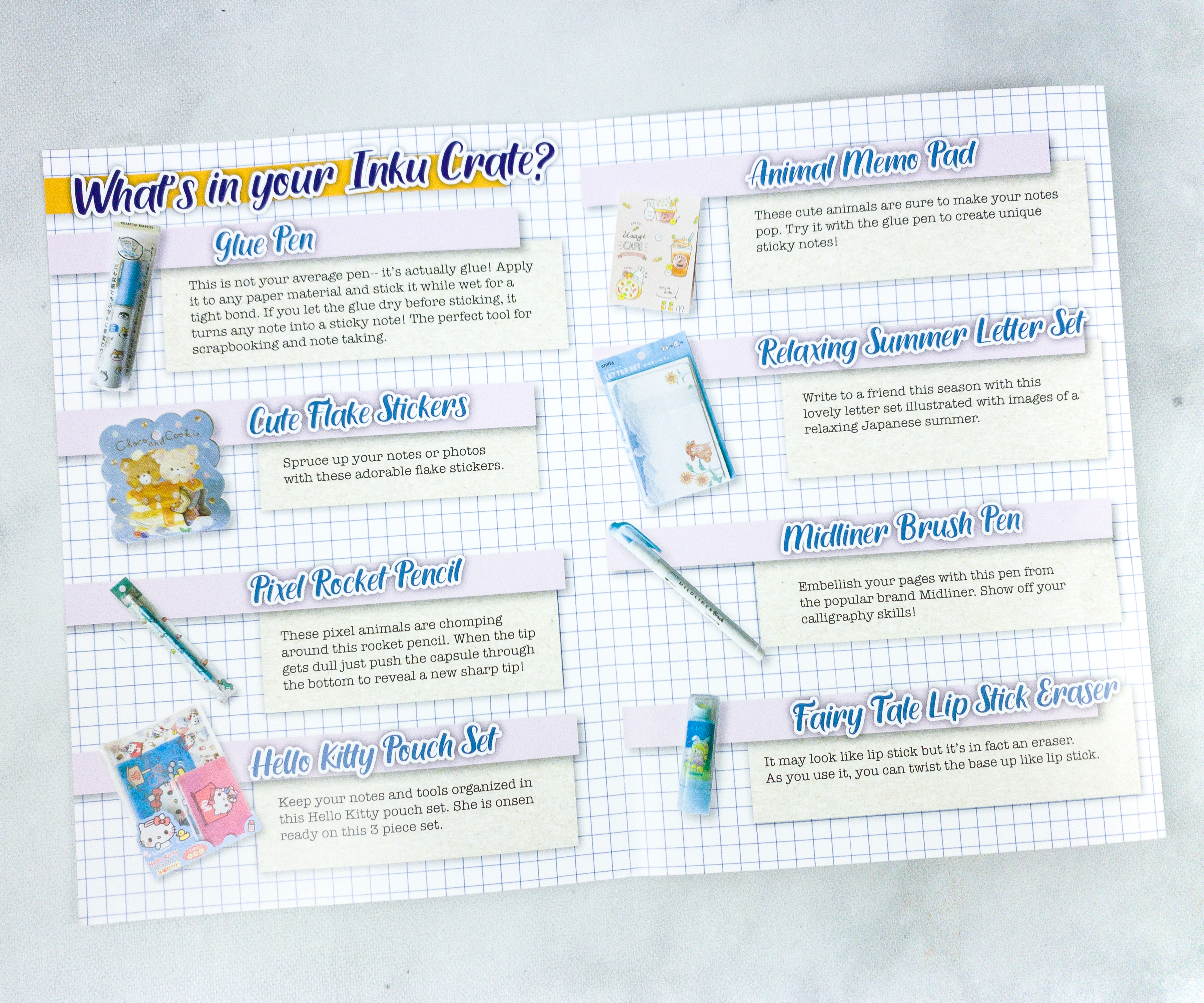 Inside the booklet, there's a list of all the items in the box, plus some brief descriptions for each of them.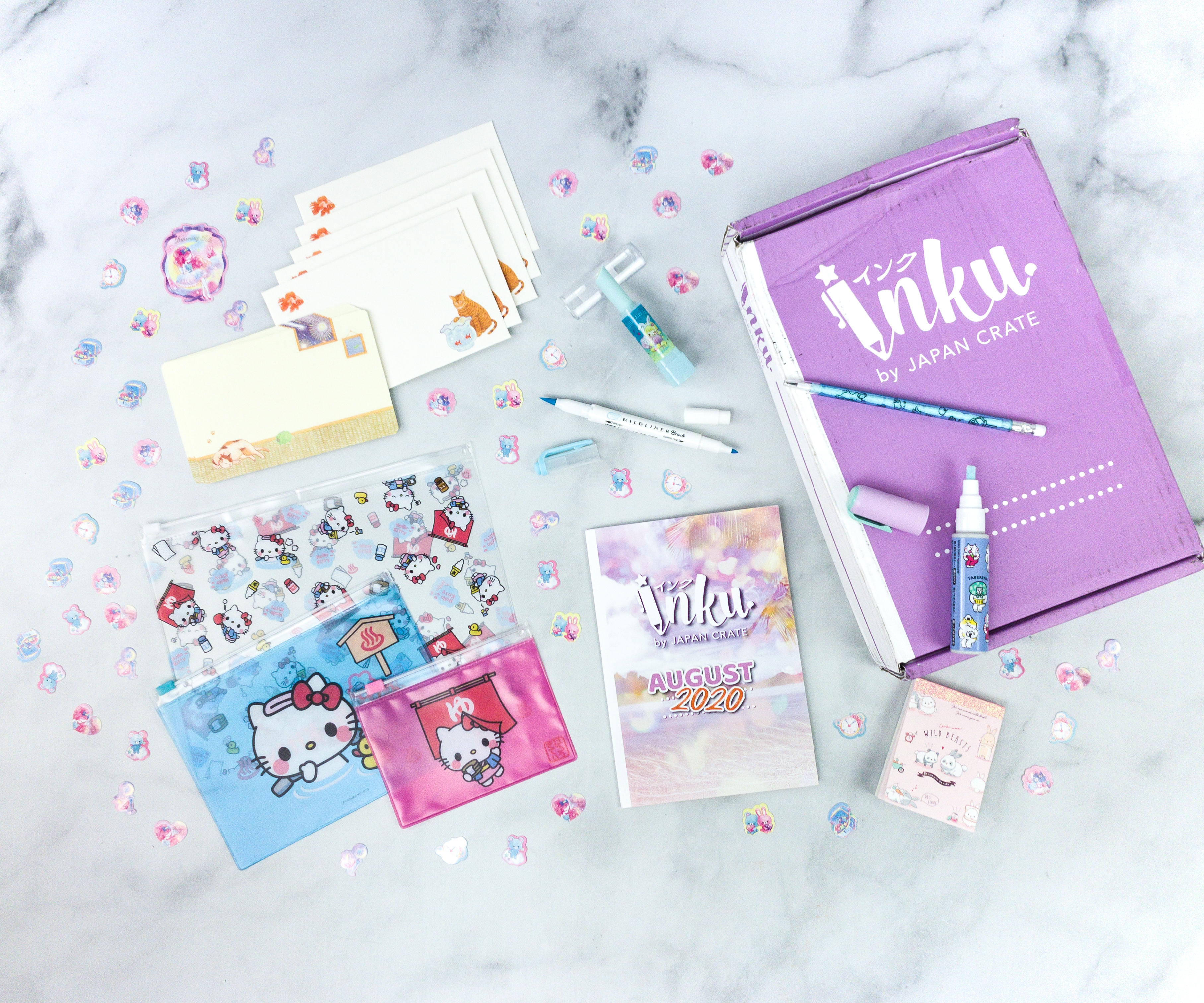 Everything in my box!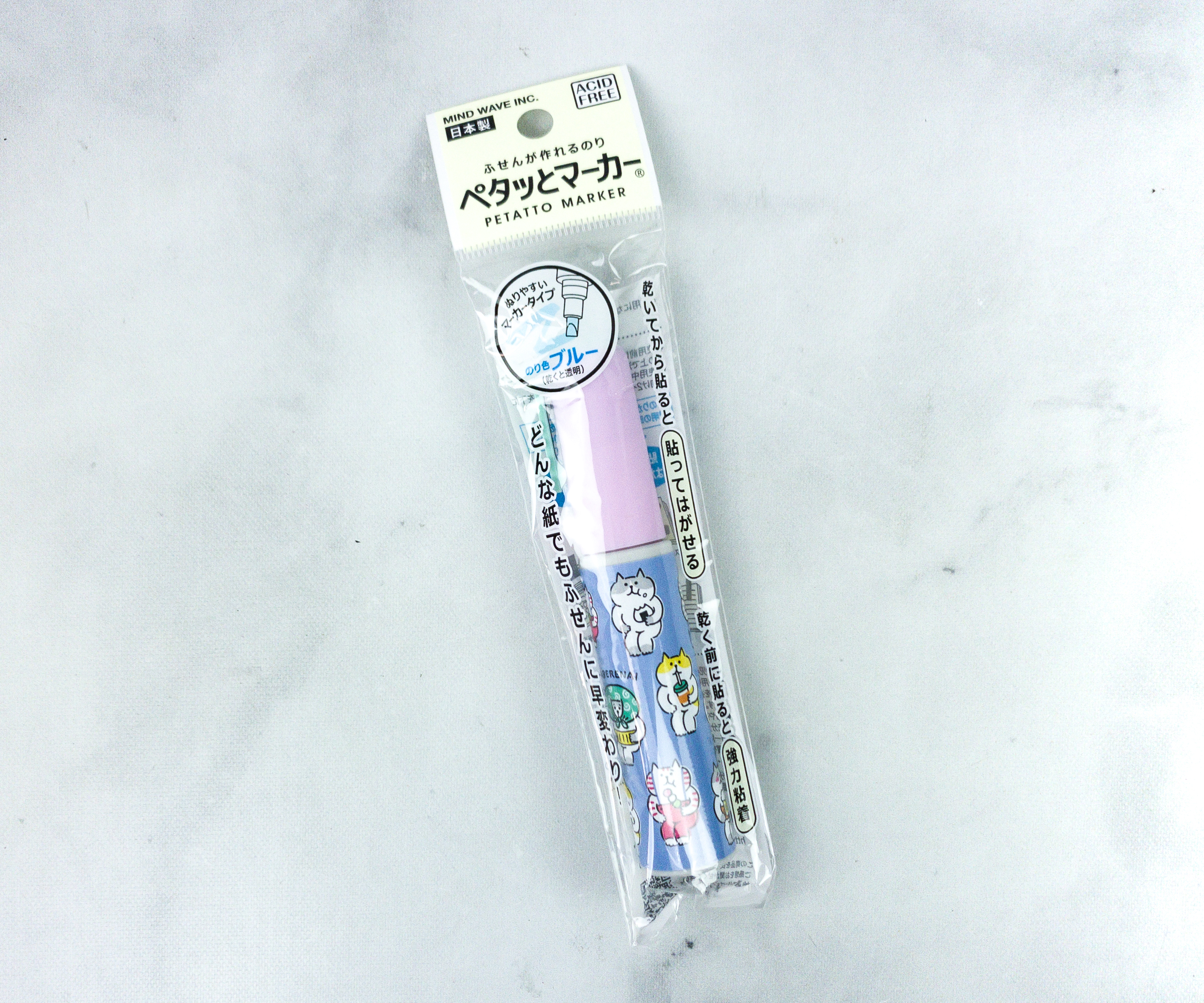 Glue Pen. It looks like a pen or a marker, but as it actually contains glue! I think the design is efficient because it doesn't cause any mess when used.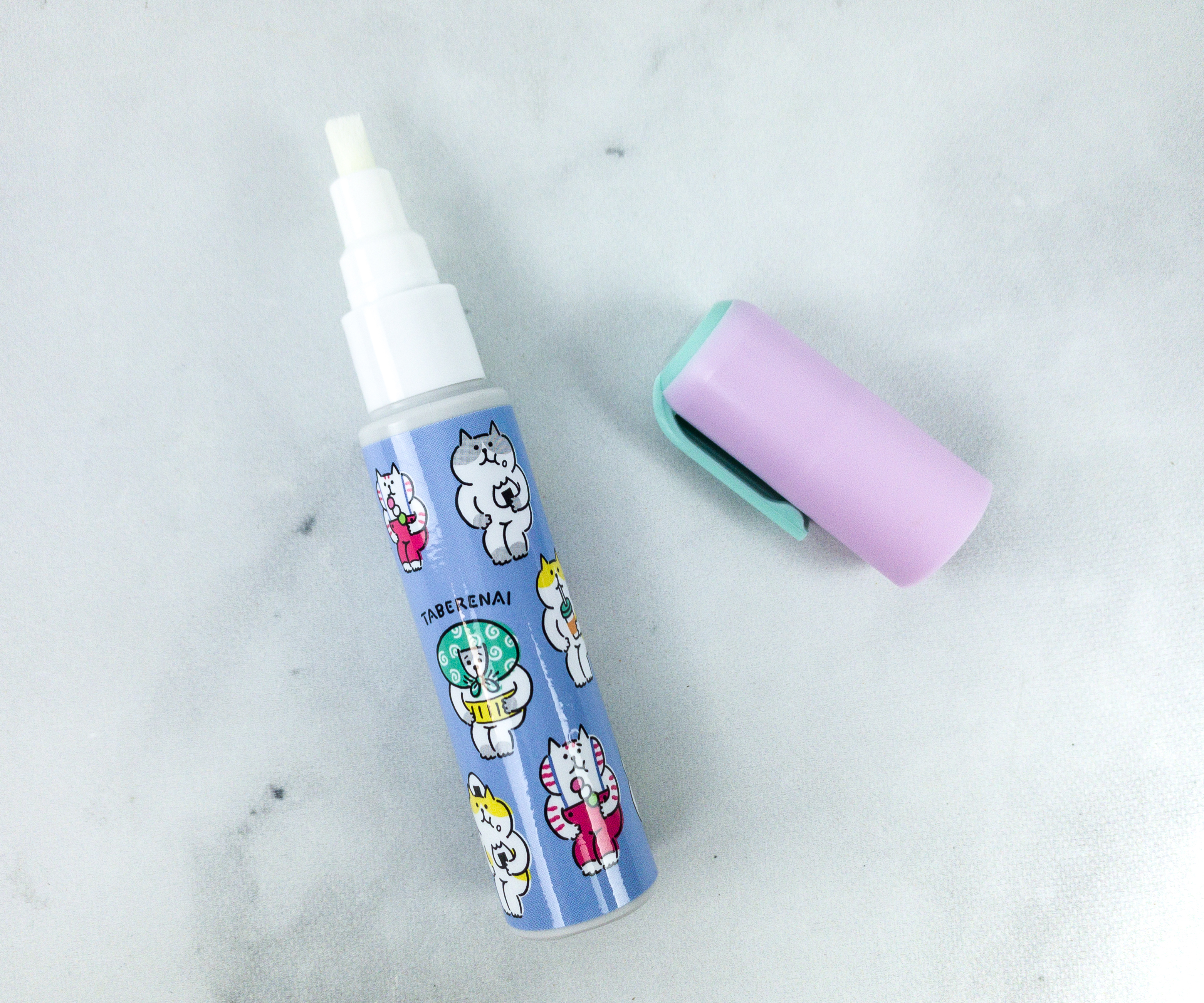 It even comes with a cap so you can secure the glue. It can be applied to any paper, and you should stick it while it's wet for a tight bond. But if you let it dry before sticking, it can turn any paper into a sticky note! It's amazing!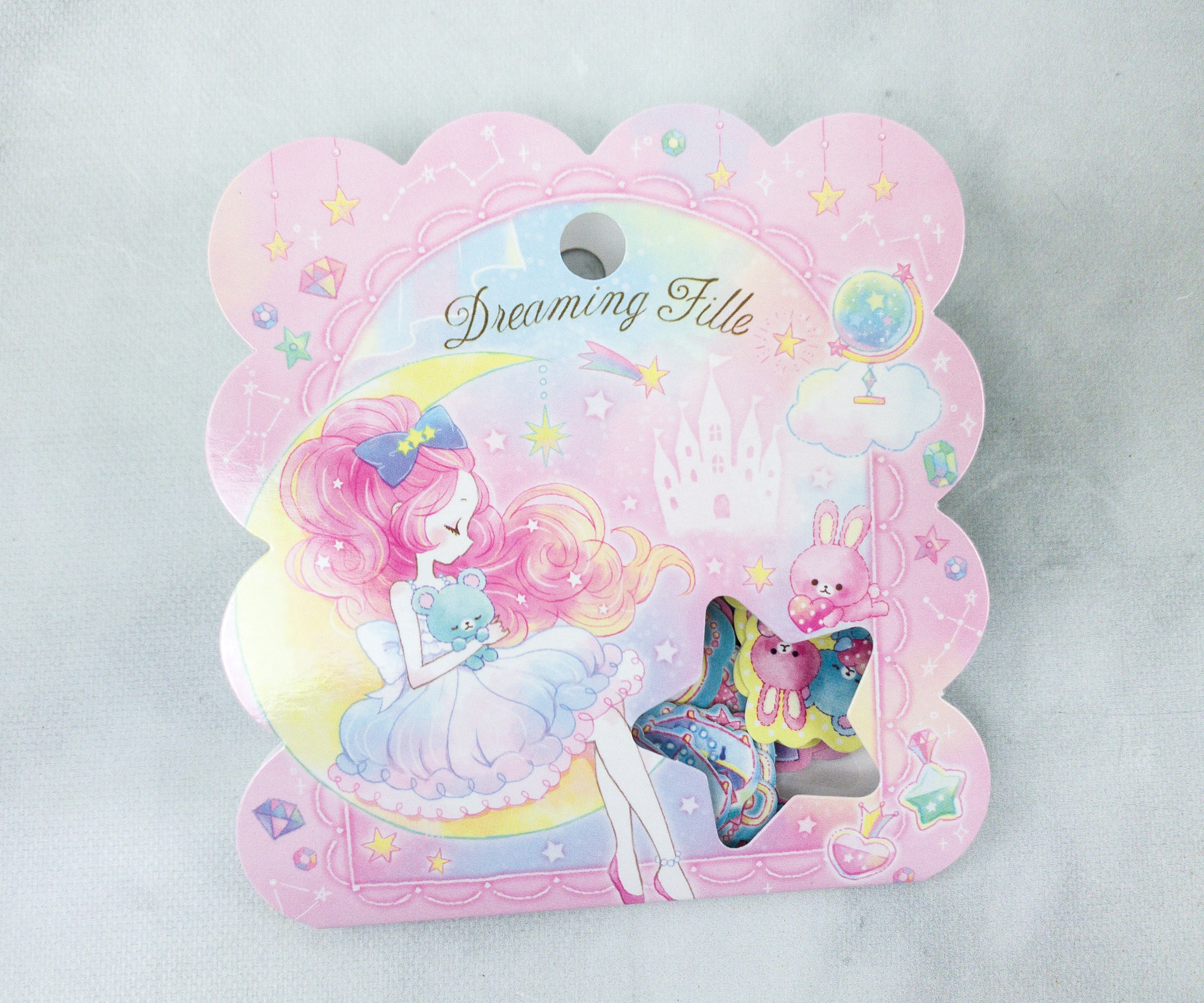 Cute Flake Stickers. These cute flake stickers add flair and color to journals, scrapbooks, or even photos!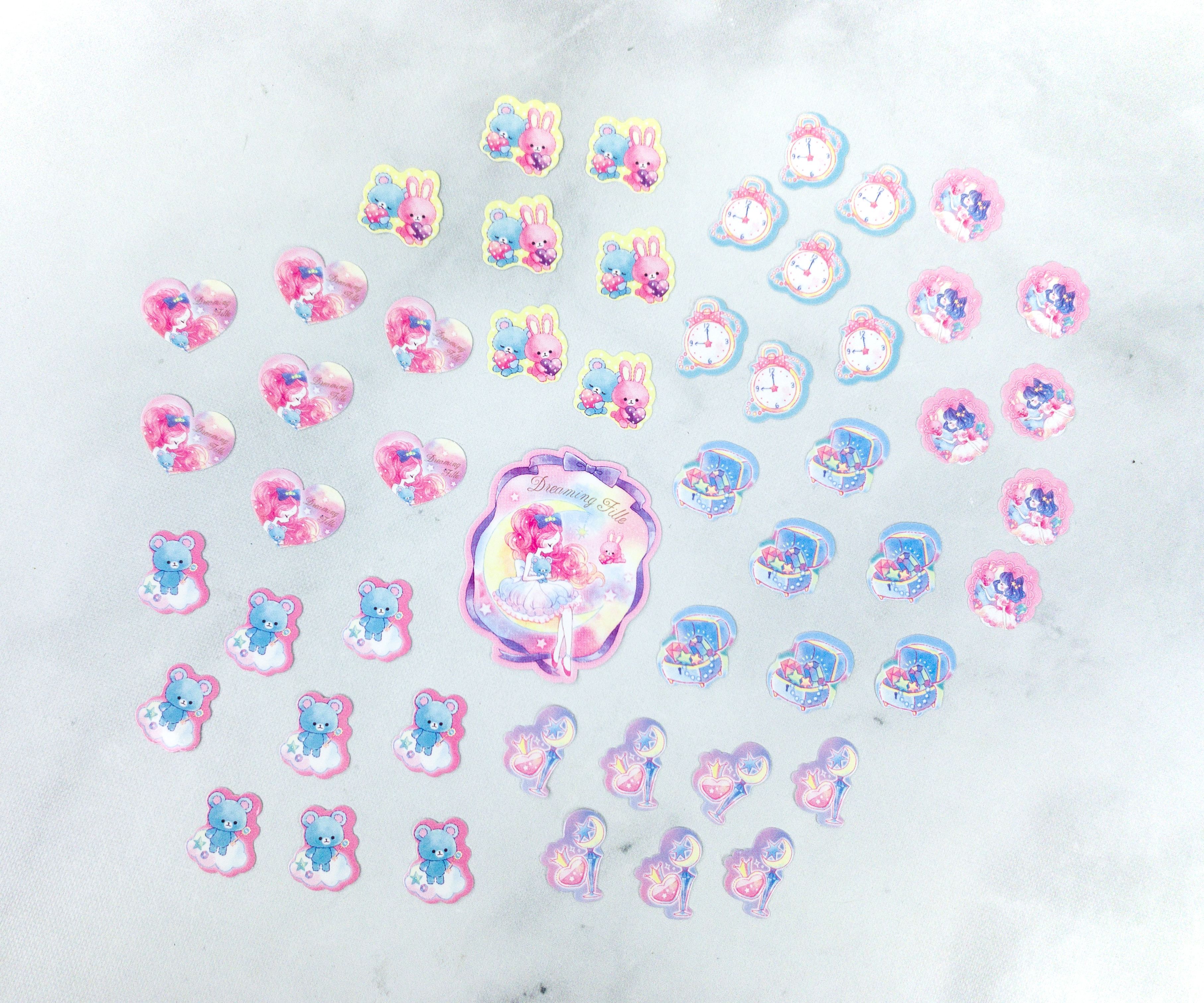 There are 7 different designs for the small ones, and there's one that is larger than the rest. The individually-cut stickers are all adorable!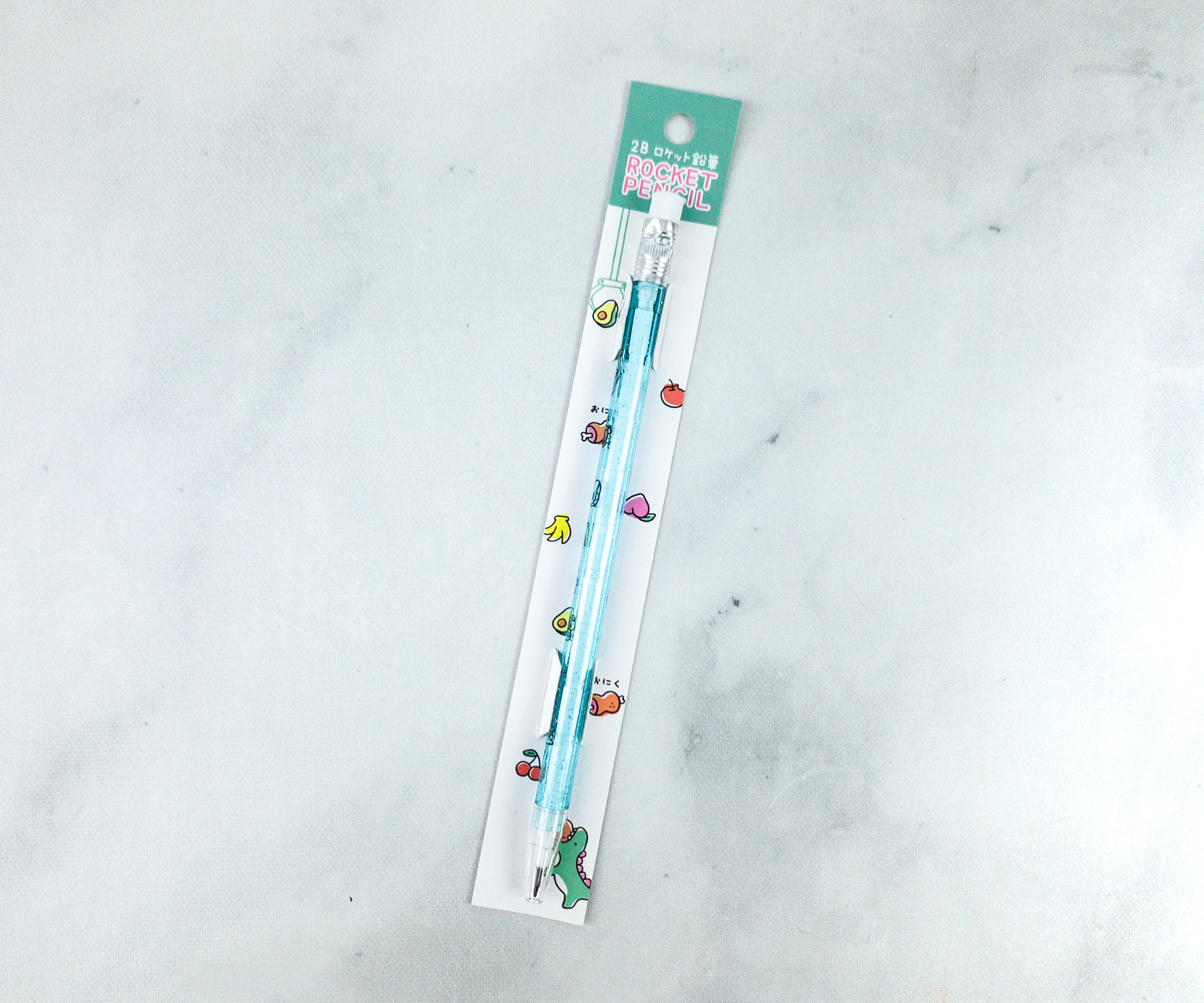 Pixel Pocket Pencil. No more worries when the tip of my pencil gets dull, as this one gives me a new, sharper tip in seconds!
The barrel is in light blue and it features pixel animal prints. You can also see the insides of the pencil clearly!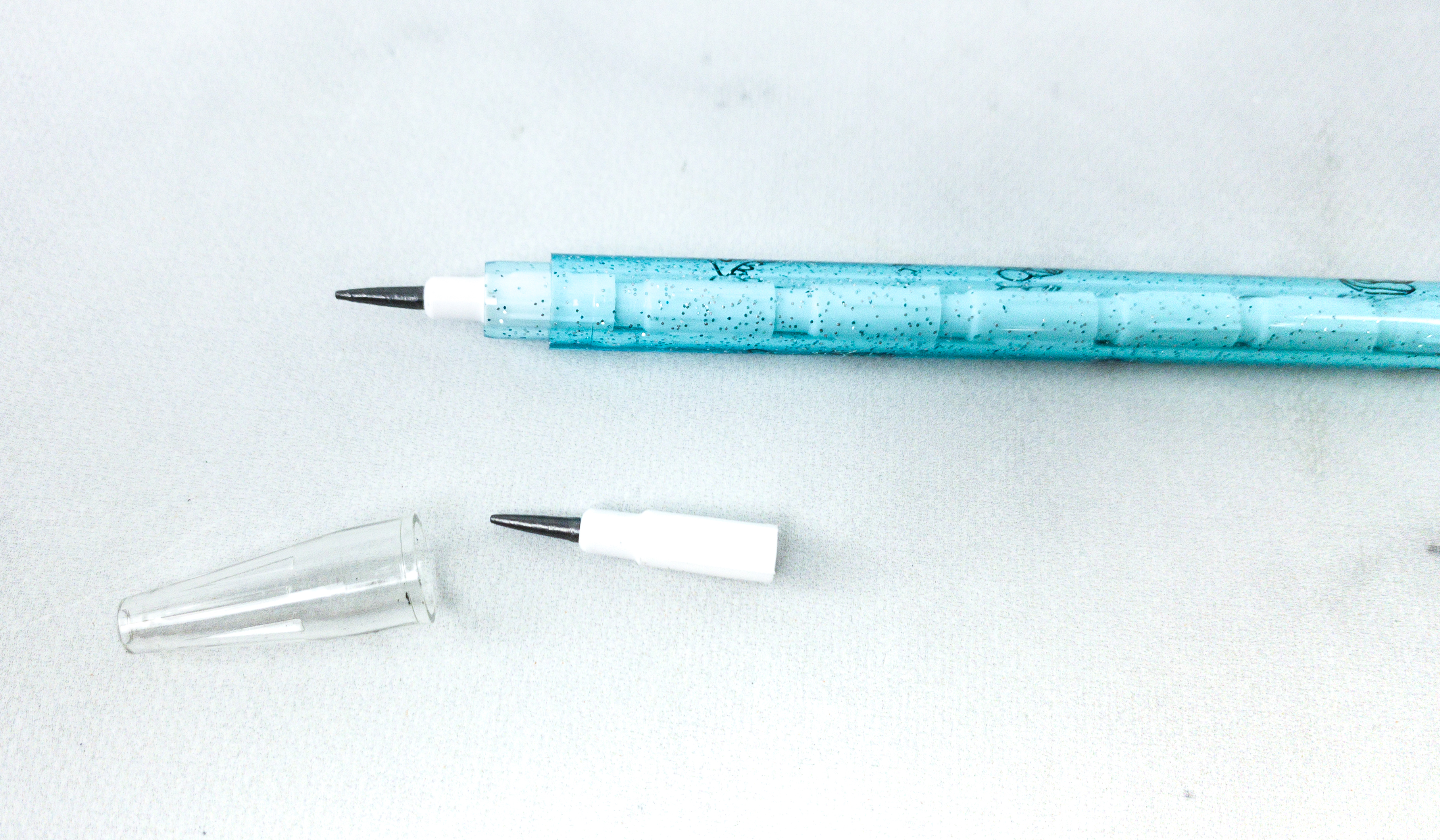 When one tip gets dull, you can just push the capsule through the bottom to reveal a new sharp tip. There's also an eraser on one end.
Hello Kitty 3-Piece Pouch Set. I received not just one, but 3 pouches that feature the Sanrio mascot, Hello Kitty!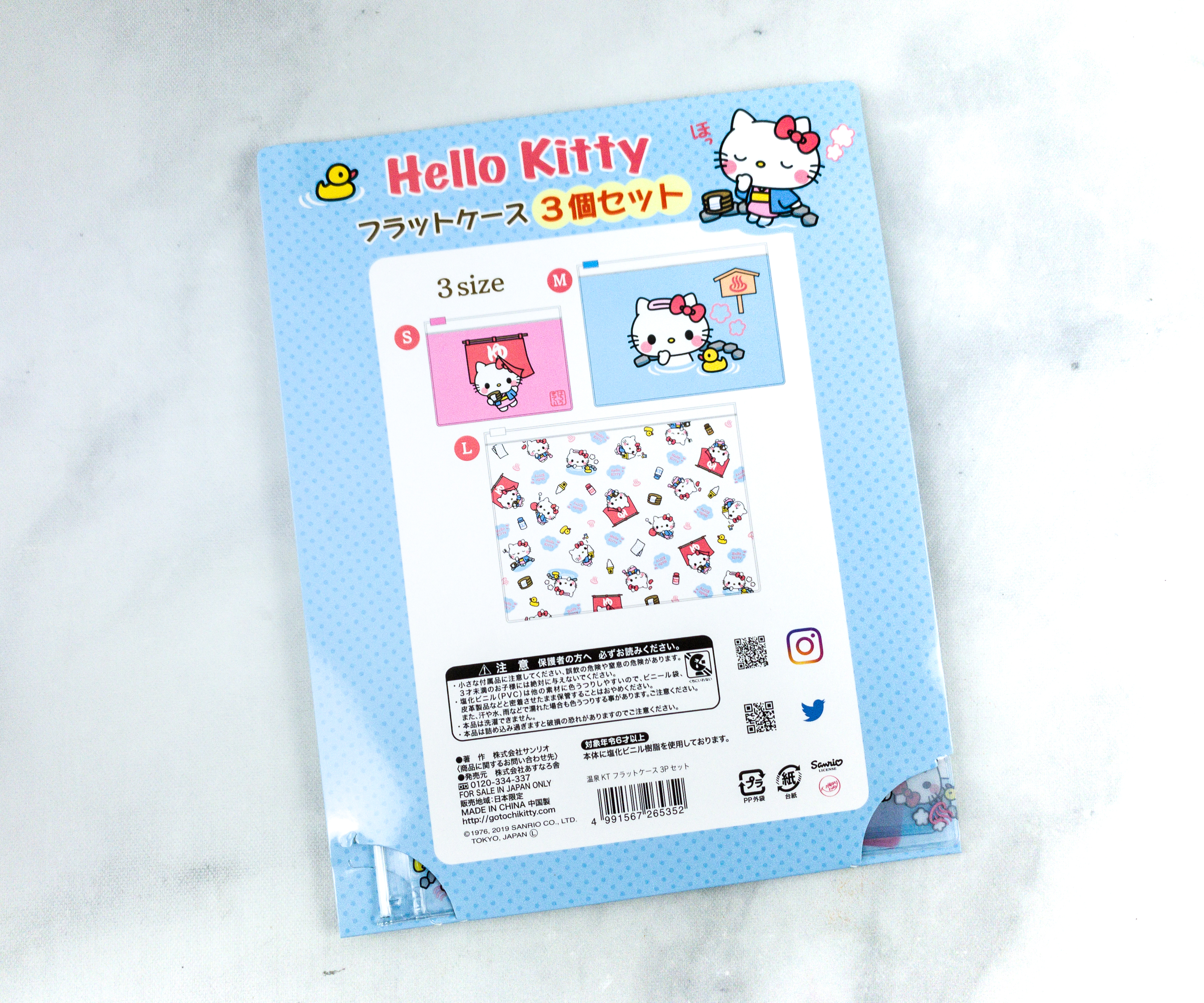 The pouches came in small, medium, and large sizes! Each one has a zipped enclosure.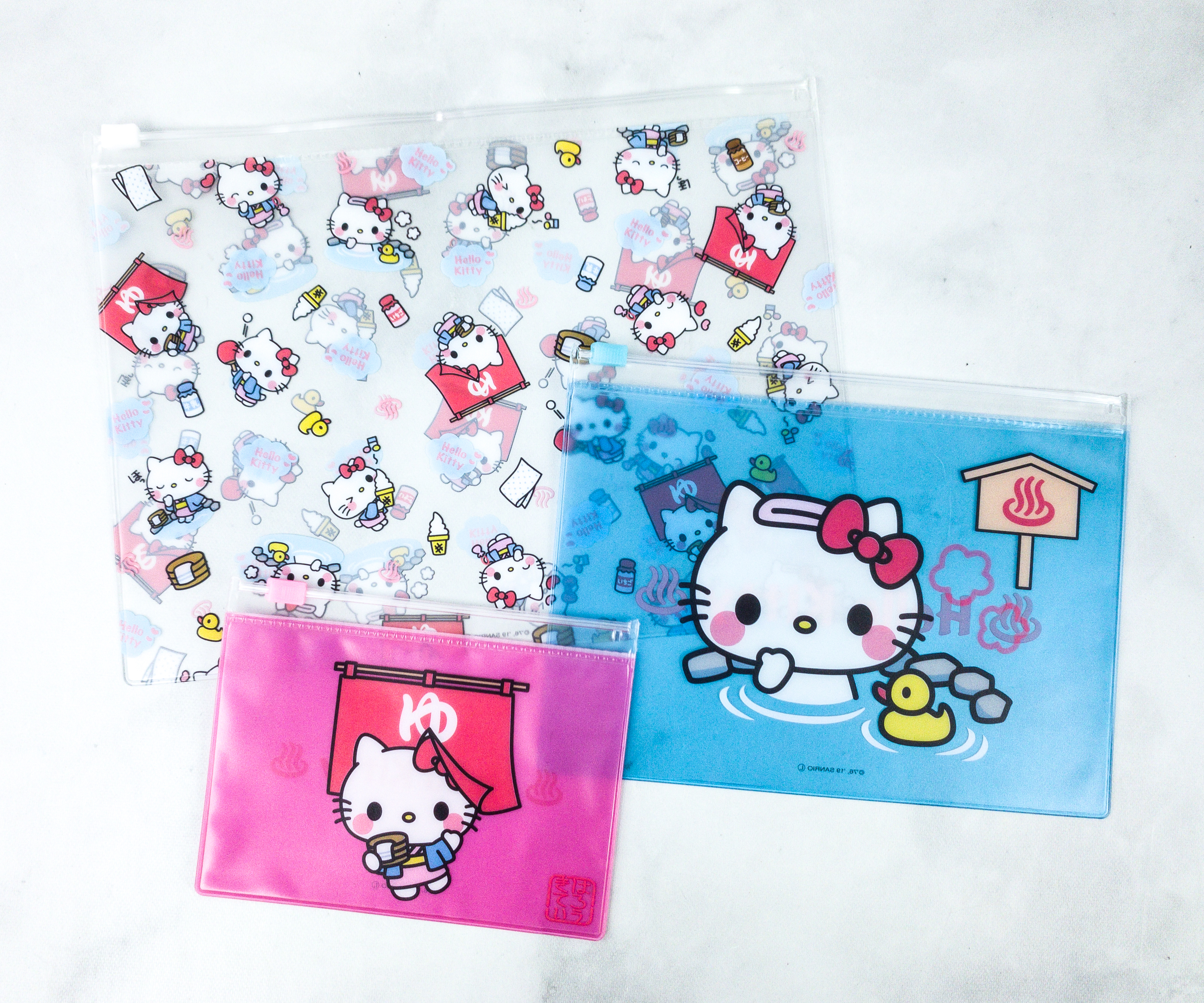 The smallest one is ideal for storing trinkets and other small items, while the medium and large ones can keep notepads, notebooks, pens, and other writing and art tools. These are also useful when organizing my travel bags!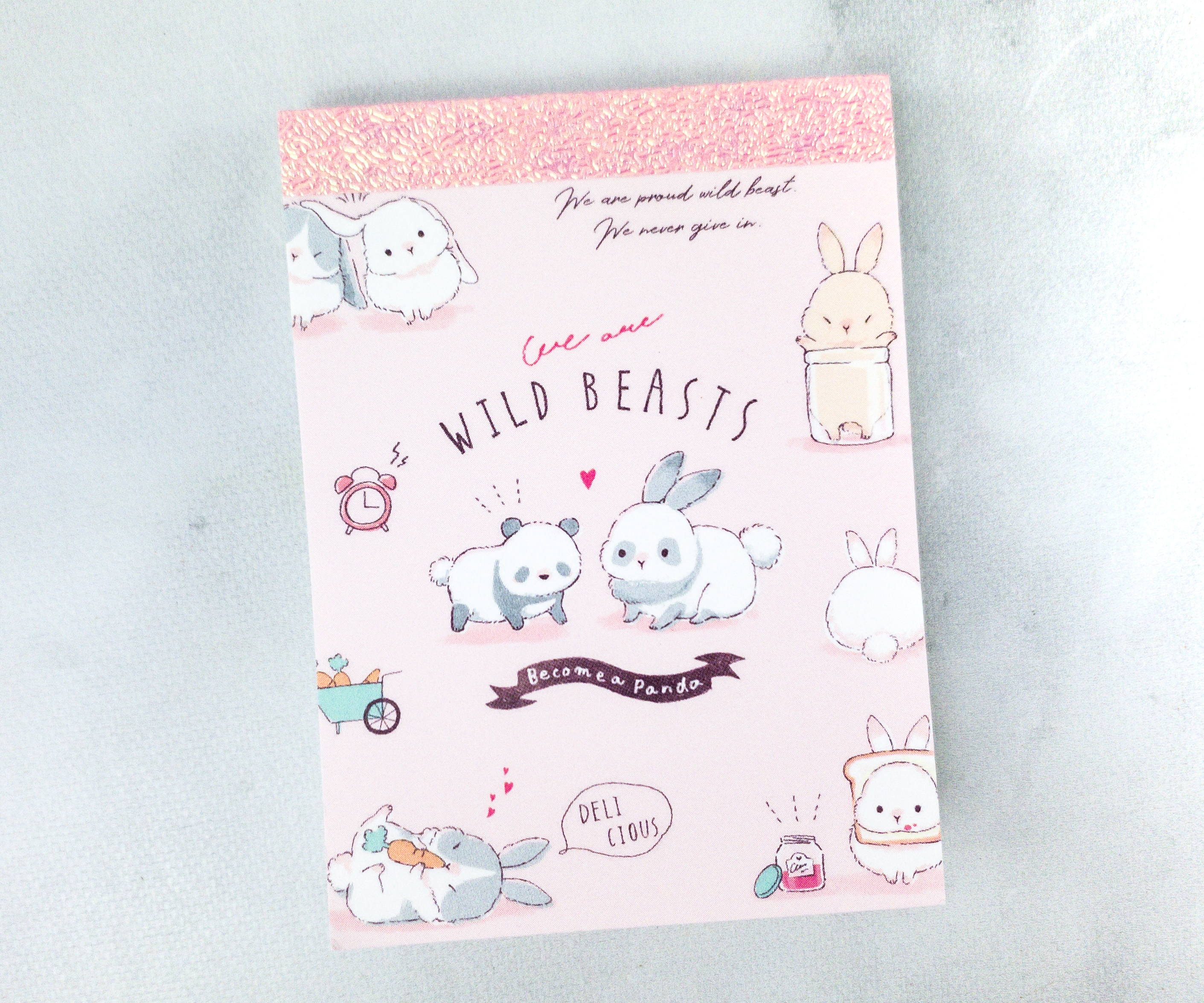 Animal Memo Pad. It's always nice to get a set of memo pads from Japan because of the kawaii designs, just like this one that features cute rabbits and pandas!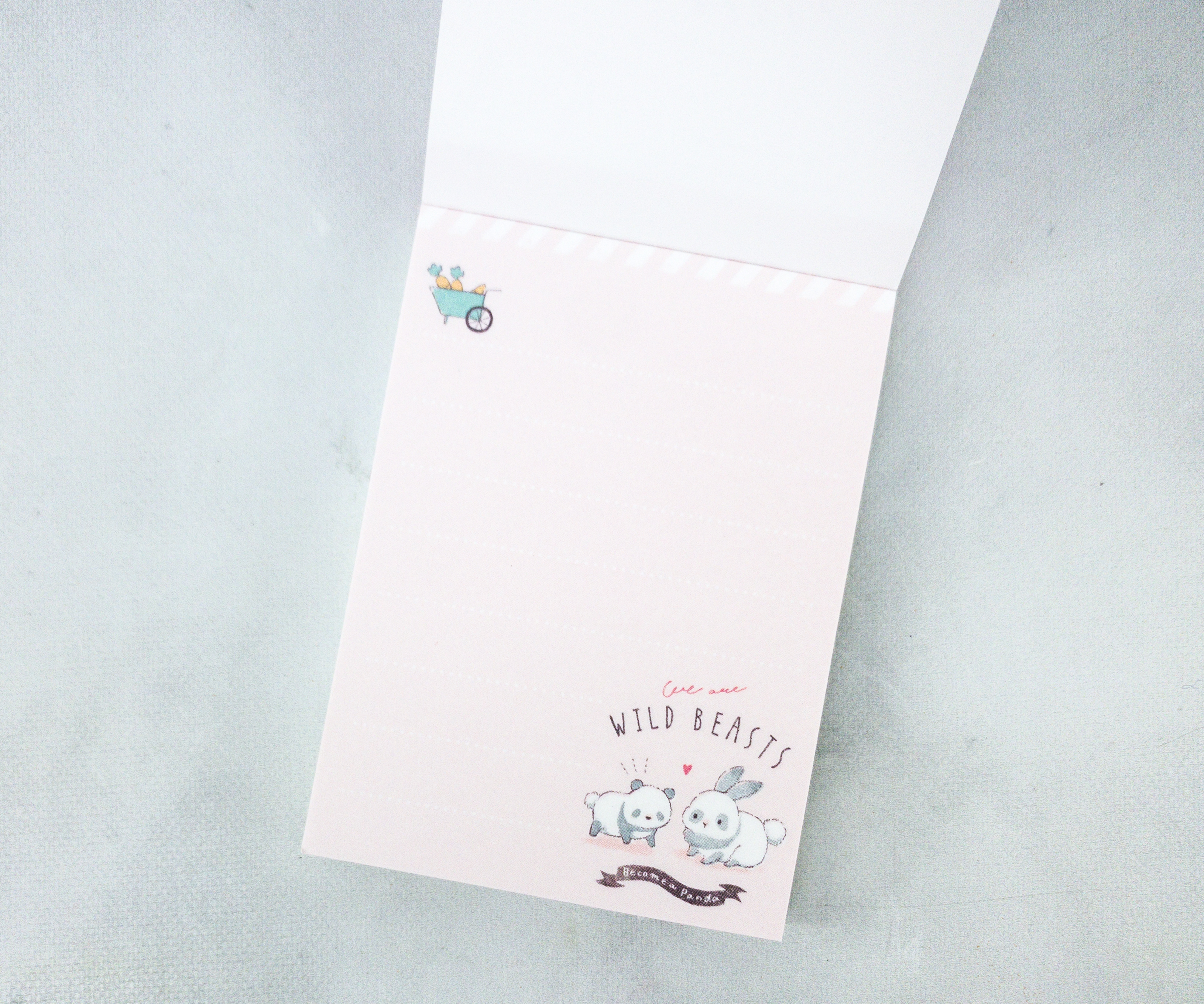 There are different page designs and they are all kawaii!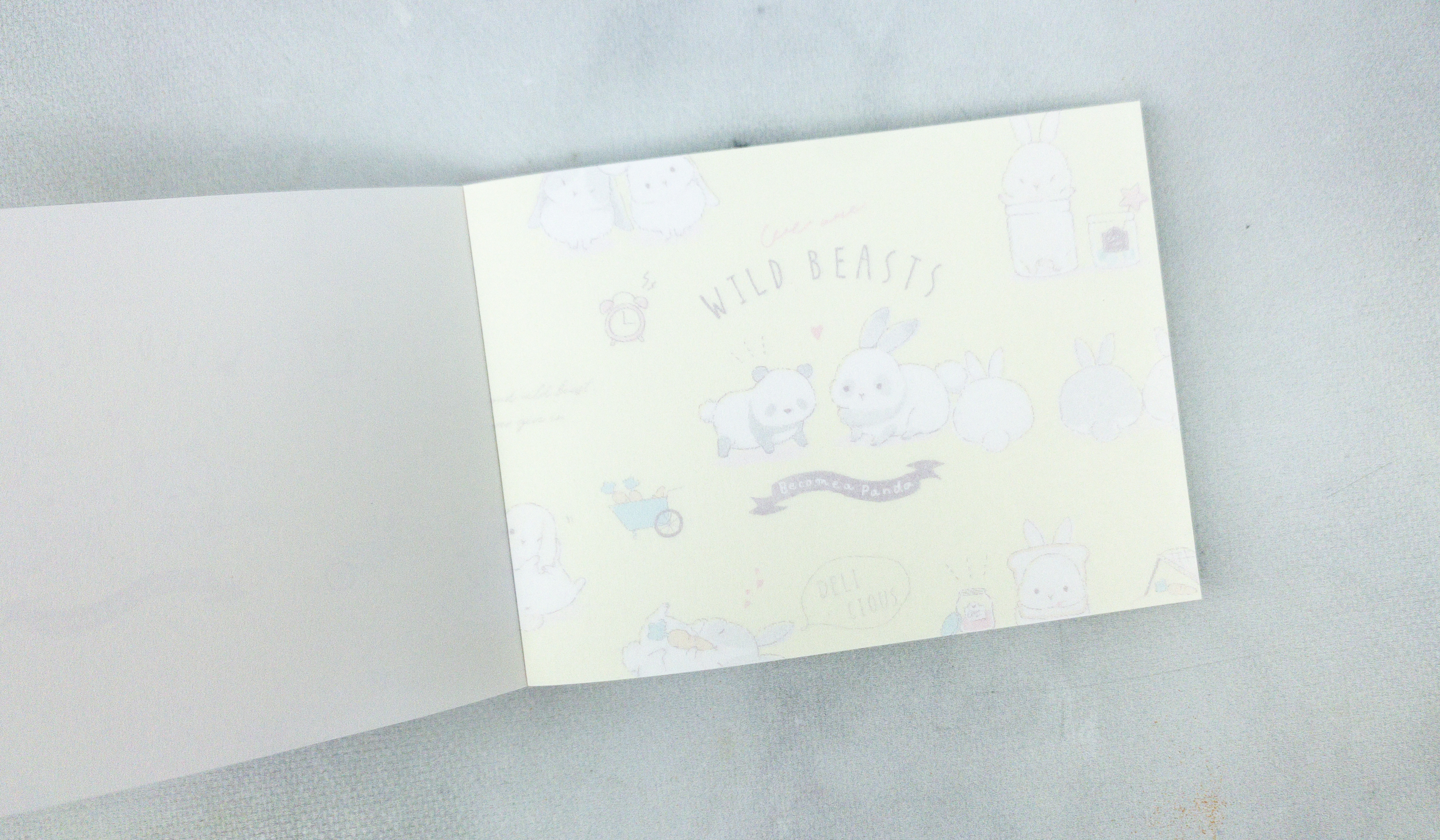 I love the paper quality! Also, we can turn these sheets to sticky notes by using the glue pen that is also included in this box.
Relaxing Summer Letter Set. Letter sets will never get old. This one features a Japanese summer theme, and also comes complete with envelopes. All you have to do is write your message, seal it in the envelope, and add a letter stamp, then mail it!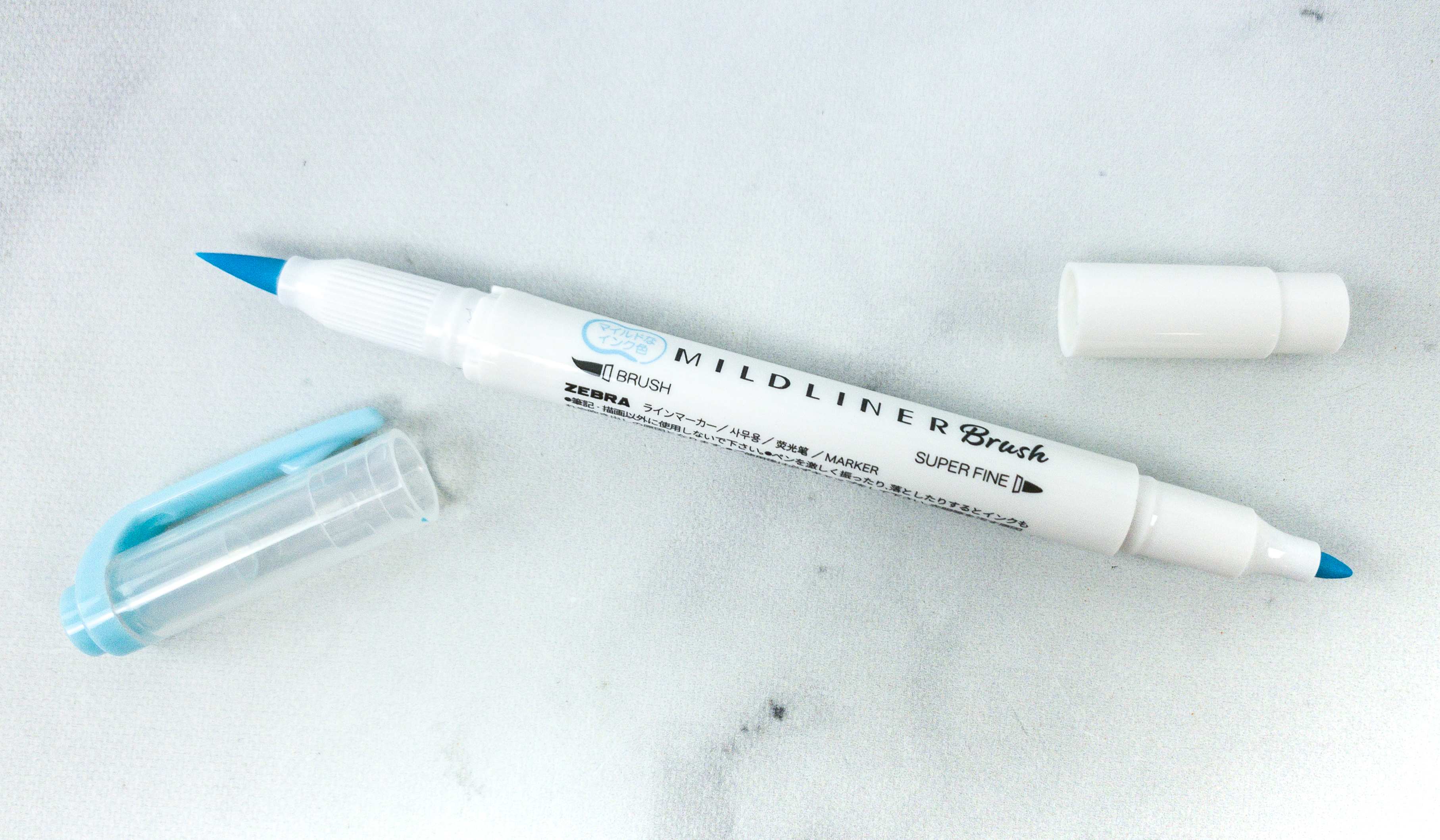 Midliner Brush Pen. This Midliner pen has 2 tips: a brush tip and a super fine tip. You can use this kind of pen in calligraphy, or if you want to add gorgeous letterings, designs, or labels to your journal entries or scrapbook pages.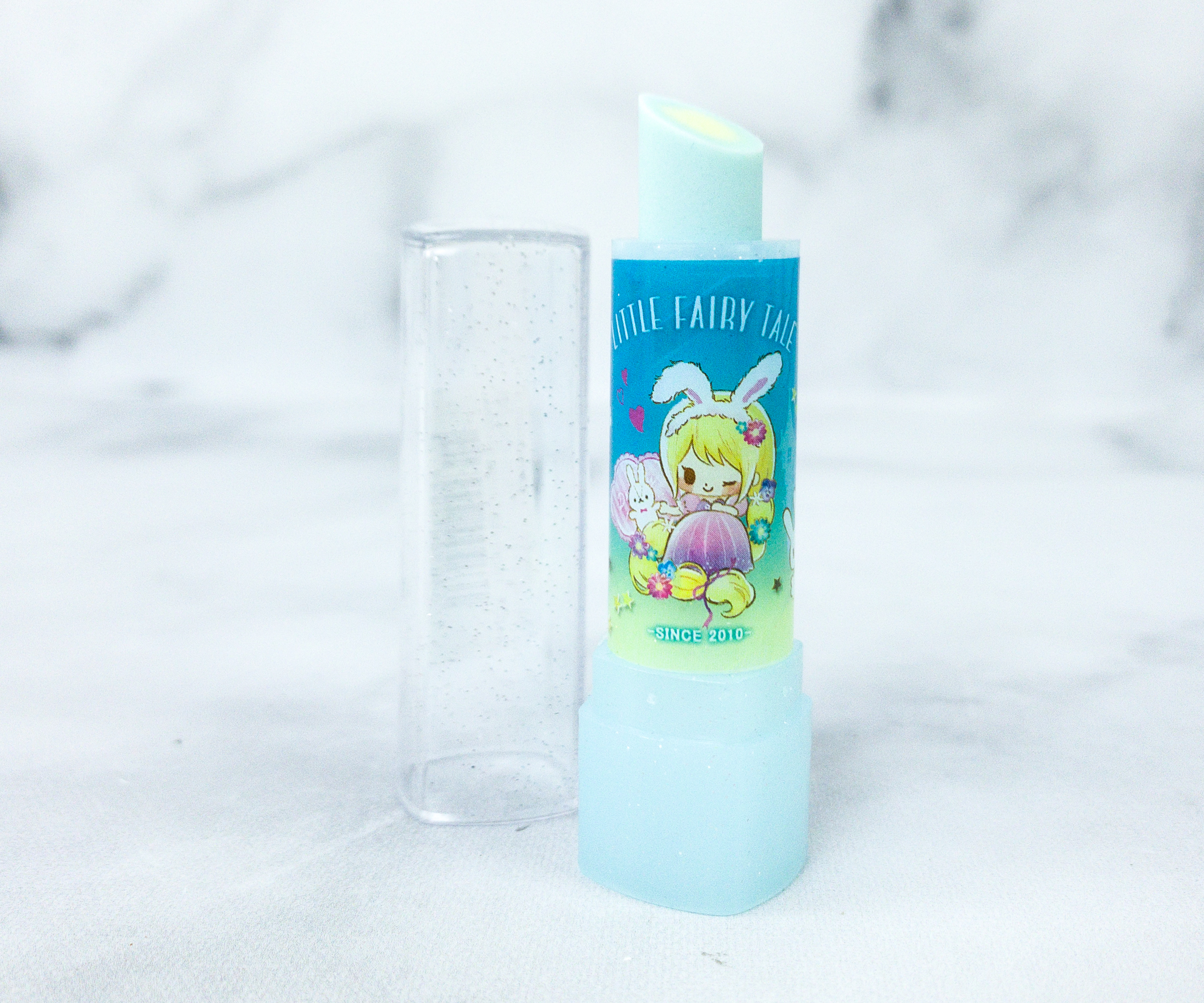 Fairytale Lipstick Eraser. This tube has an eraser stick inside and you can twist the base to reveal the product. The image on the outside is also adorable!
If you love cute and unique stationery items, you got to have Inku Crate! This month, I'm once again impressed with the curation, which includes writing tools, stickers, notepad, and letter set. I also love the Hello Kitty pouch set, as it will help me keep my stuff organized. This Japanese stationery subscription never disappoints! Everything they send is not just adorable but also useful and high-quality!
What do you think of the Inku by Japan Crate Box?
Visit Inku Crate by Japan Crate to subscribe or find out more!