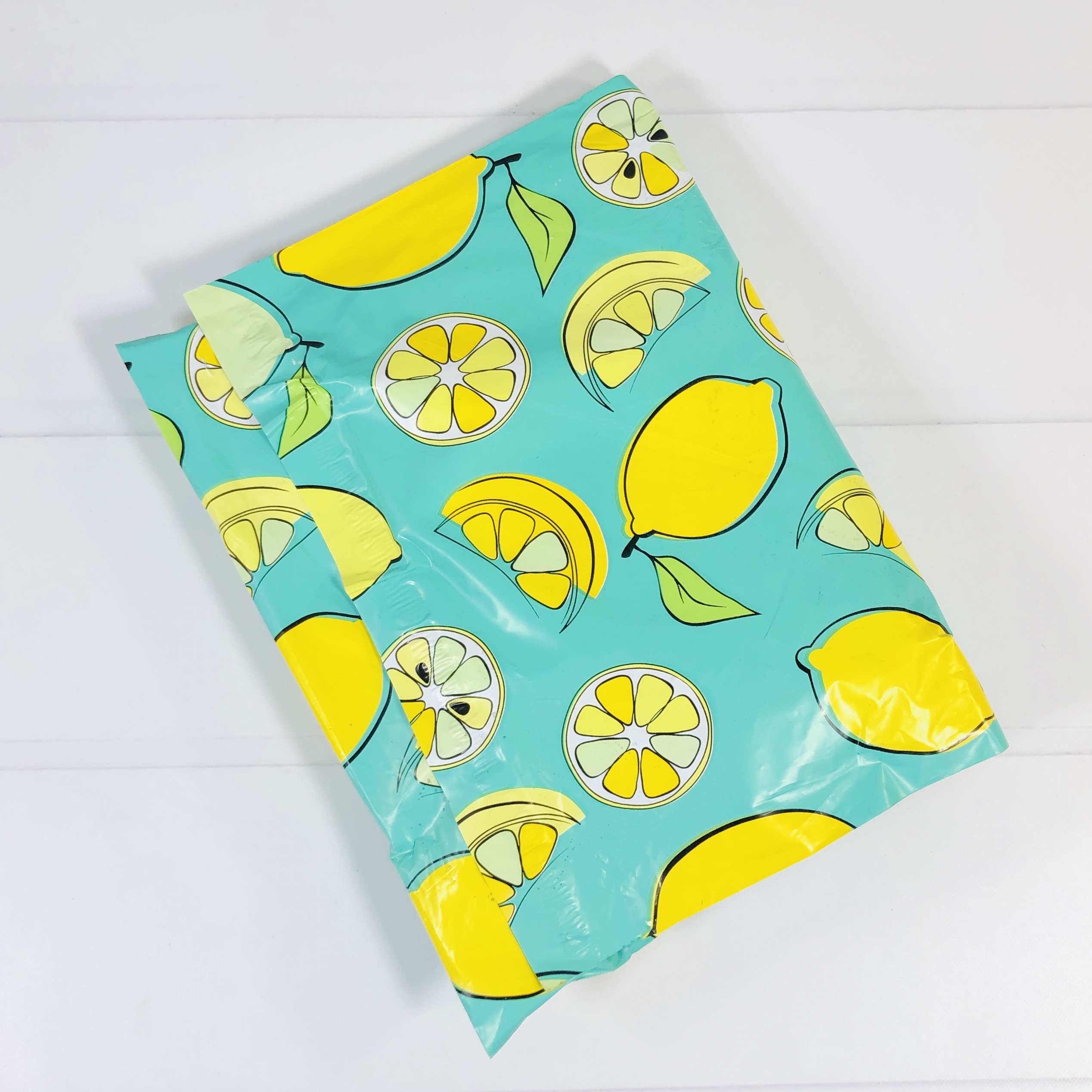 Free Your Tea is a tea discovery service that sends 6 samples to you in your first month based on answers you give to their tea survey. You try those samples and then rate them on the Free Your Tea website, and the next month they will send you a large bag of tea (enough for a daily cup of tea) plus one sample so you can keep discovering flavors you love. They also offer a caffeine-free option for those who prefer less stimulation from their beverage. Free Your Tea is $20 a month, or sign up for longer terms and the price drops, as low as $16 a month for the 12-month plan. You can also add on additional bags of tea.
Free Your Tea is a personalized tea subscription that tailors teas to taste based on subscriber preferences and tea ratings. The teas are premium loose leaf teas sourced from tea plantations around the world. The goal is for everyone to discover new favorite teas.
DEALS: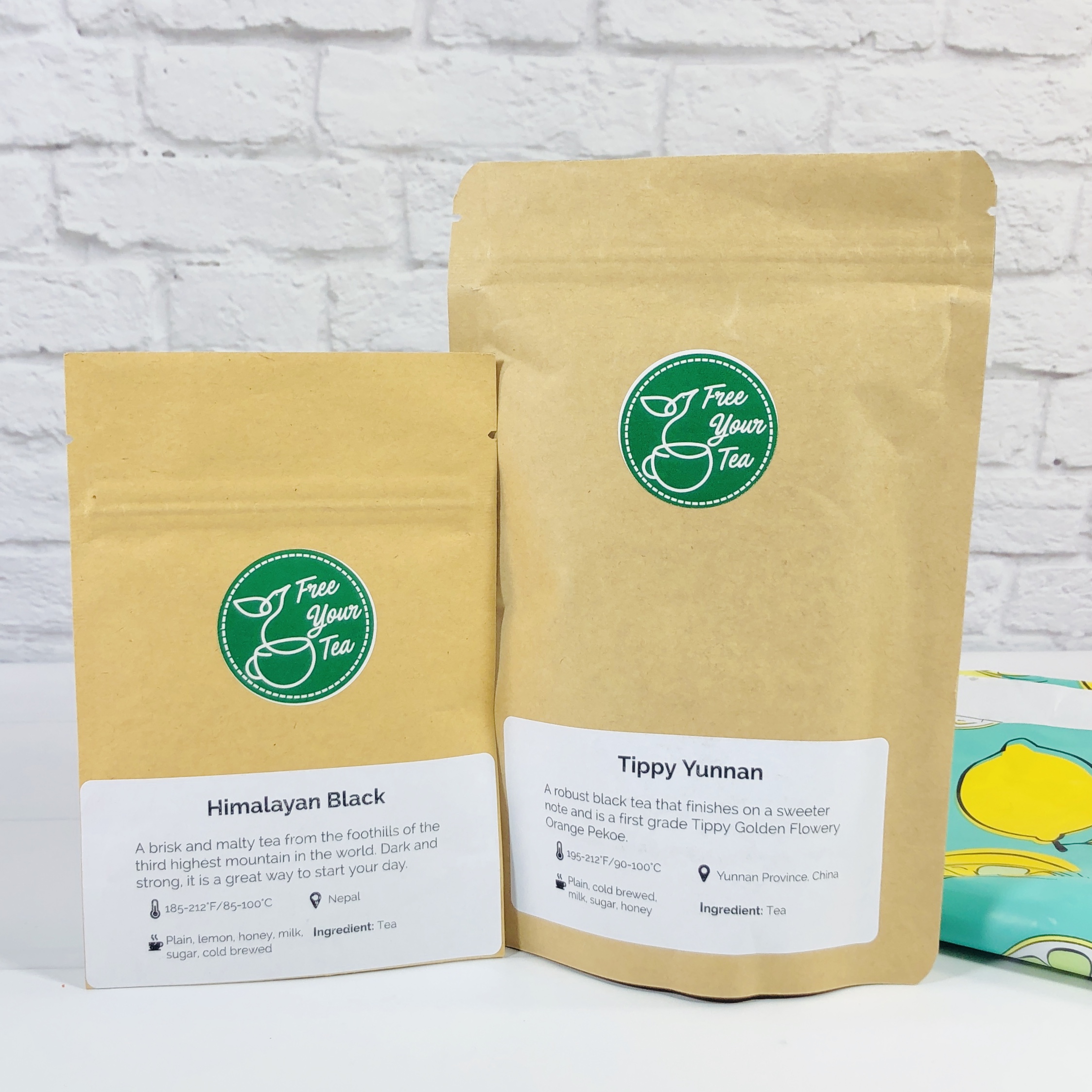 Everything in my box! I have rated my previous shipments, so this month I received 1 full-sized tea and a sample based on those ratings. The standard subscription comes with a full-sized bag of tea plus another sample, and you can add extra bags of tea for an additional fee. The big bags have enough tea to make about 30 cups each, while the sample is enough for around 3 cups.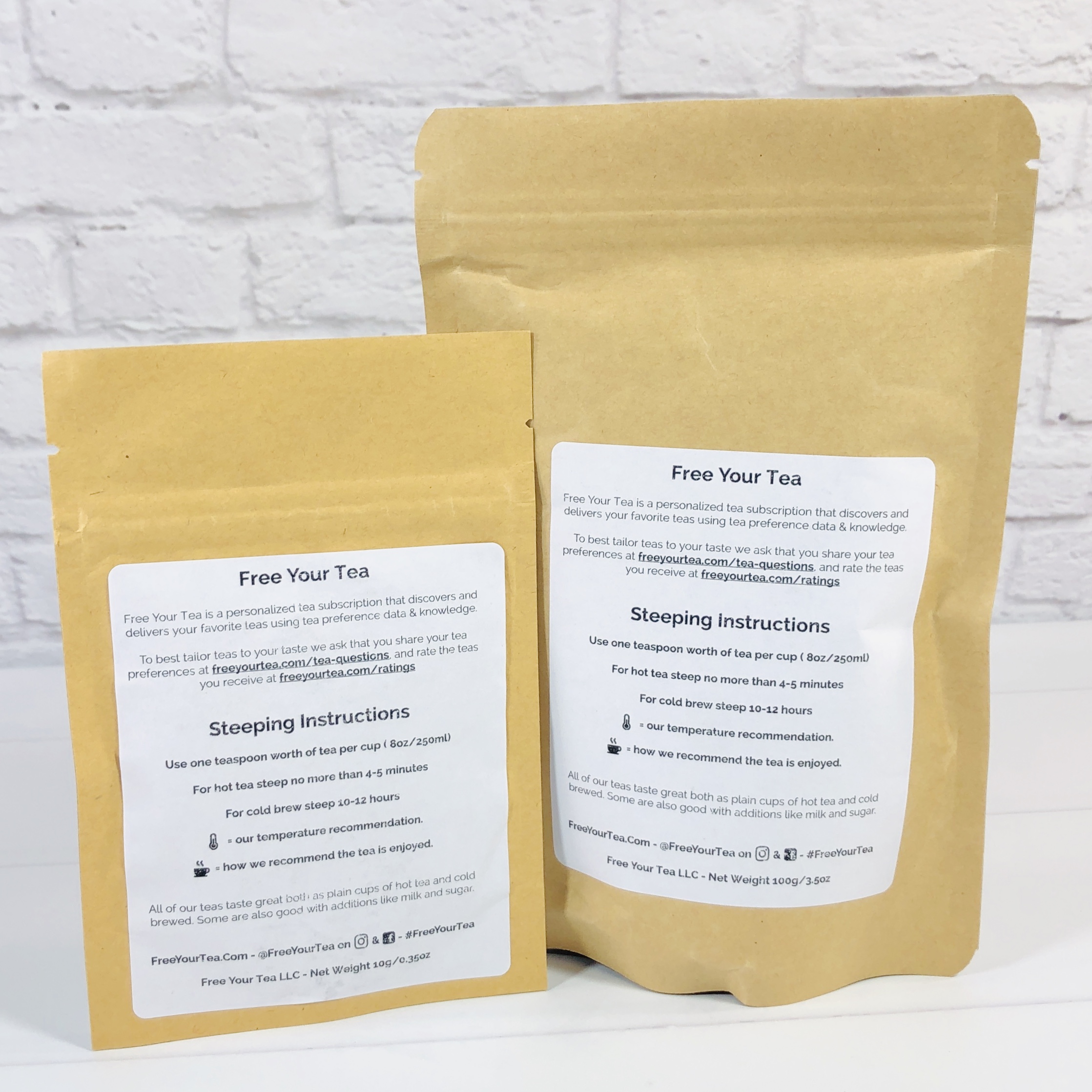 The back of the bag has handy info for steeping, such as amount of tea to use and steeping time. The front of the bag tells you what temperature water you need, ingredients, origin, and serving suggestions.
Tippy Yunnan Tea is a "robust black tea" and has quickly become the tea I reach for first thing in the morning! The bag says I can enjoy this tea plain, cold-brewed, or with milk, sugar, or honey. I almost always add sugar and half and half to my black teas.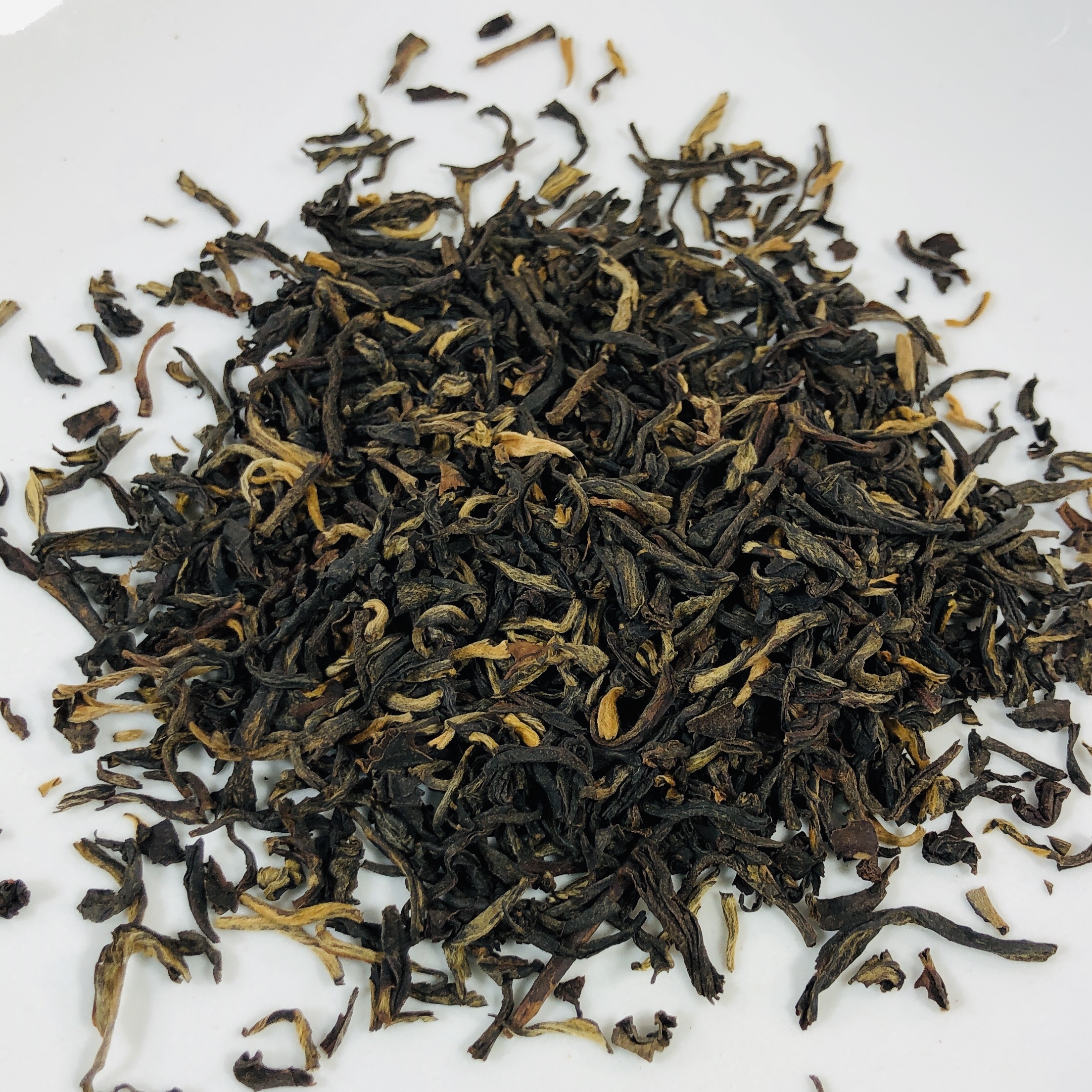 The tea is grown in the Yunnan Province in China, which is known as the birthplace of tea, and the yellow pieces are the tops of the younger tea leaves. This style brewed up strong and got my day going. I found it had a deep flavor, almost smokey, and with a floral, almost fruity scent. Very tasty!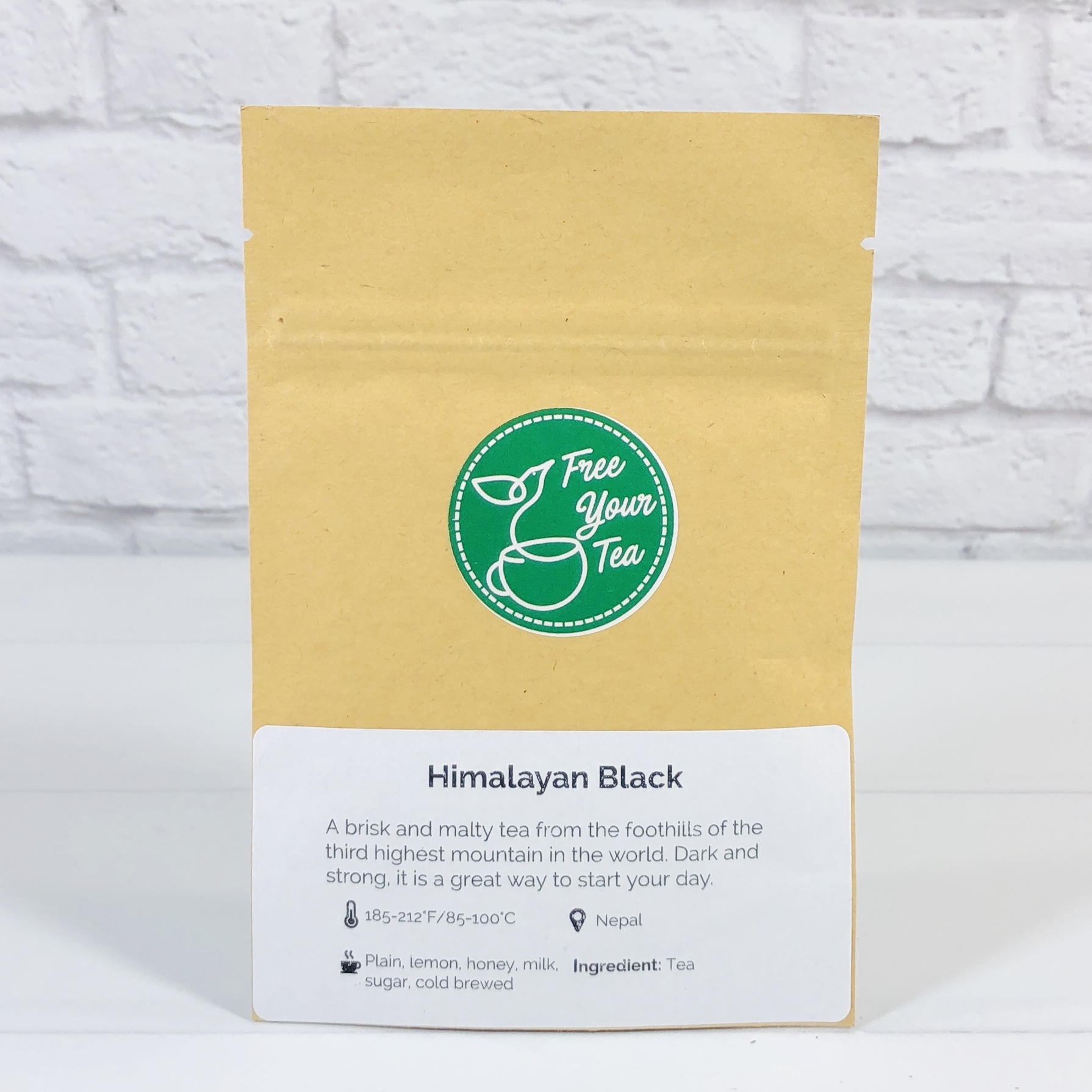 Himalayan Black Tea I'm never quite sure what is meant when a tea says it is "malty". I guess it is supposed to have a sweet and caramel type of flavor, like the drink powder and candy?
I thought this tea was rather floral and light, fruity and sweet, yet it had a stronger flavor than I was expecting based on the color in my cup. I added sugar but milk would be too strong and dilute the flavor. Would also be tasty on ice.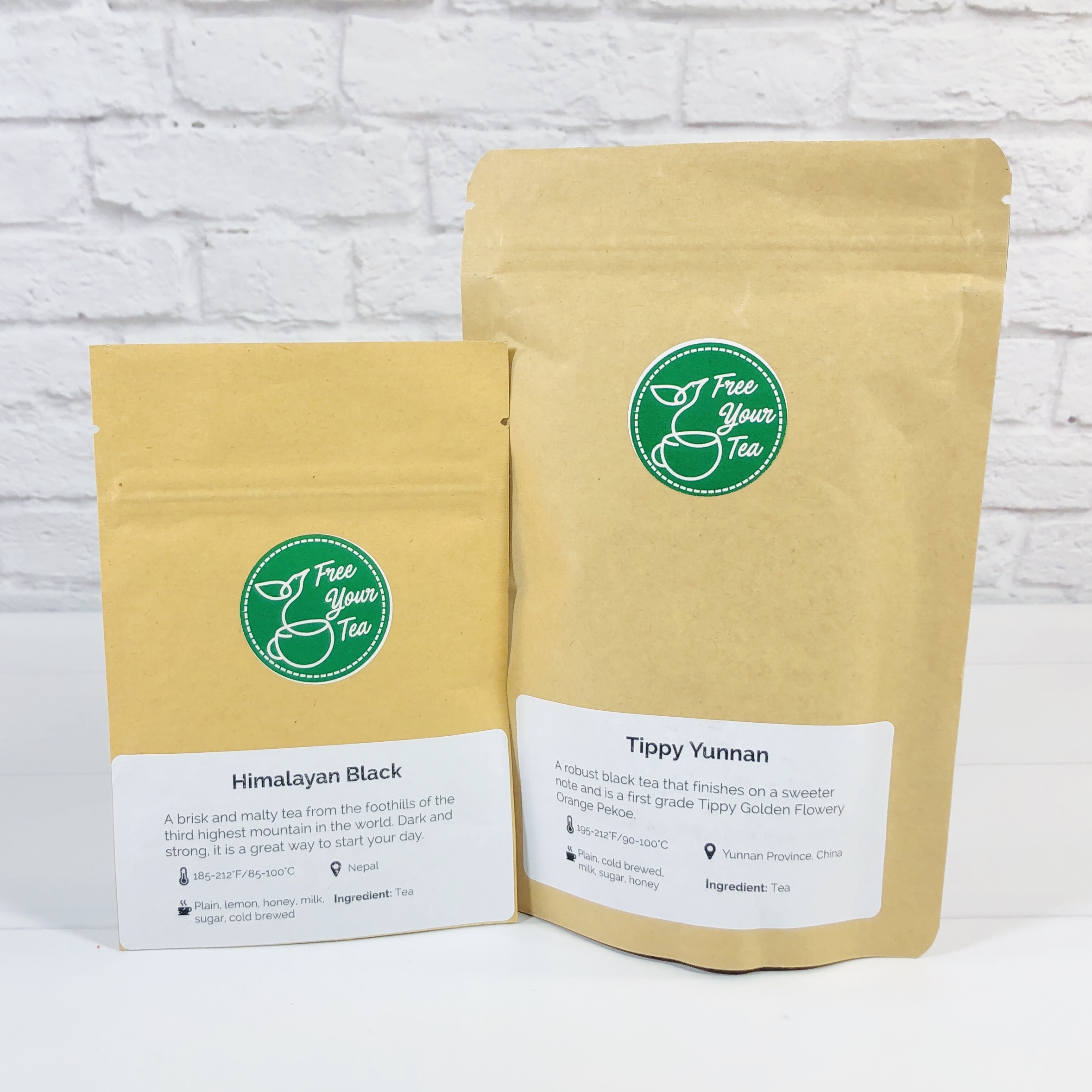 Free Your Tea is the perfect way to discover teas that you love, because they send teas based on your personal ratings! They also have a few different subscription plans so you can pick the one that is perfect for you. I thoroughly enjoyed my teas this month and find that the bigger bag usually lasts for quite a while, even though I use a "perfect" teaspoon for measuring (which is about 1.5 teaspoons of tea). My teas were pure black with no added flavors, but Free Your Tea has green teas, pu-erh, caffeine-free, and all kinds of blends so you can find what you want in your cup!
What do you think of this month's box?