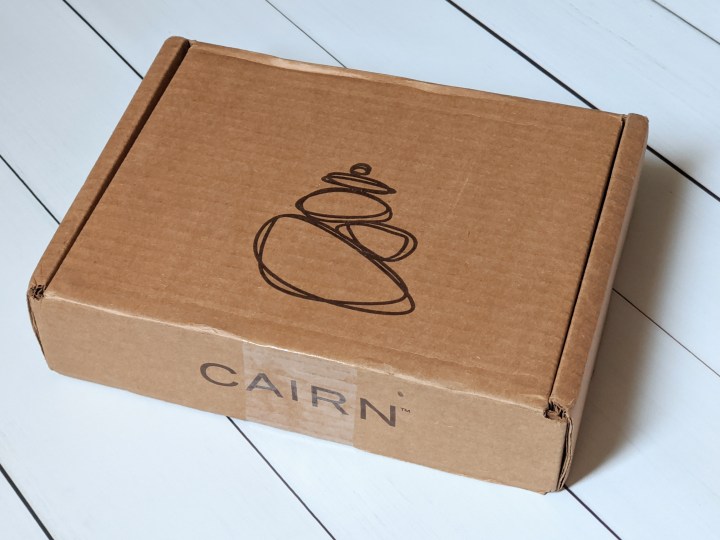 Cairn is a monthly subscription box for those who love spending time in the outdoors. Each month, you can expect to receive 3-6 cool products that will help you enjoy your time in the outdoors even more. Subscriptions cost $29.99 each month, but the cost goes down with longer subscriptions. Shipping is free for US subscribers and $5 to Canada.
Cairn promises that the total retail value of the items in each box will exceed $50, with a mix of gear, apparel, food, skin care, and emergency tools. If you complete the subscriber profile, the box will be curated to best match your outdoor lifestyle. As such, most months will see a variation of boxes, while there may be some months when everyone will get the same thing.
DEALS: Get your first Cairn Collection for just $1 when you sign up for 6+ month subscription! Use this link and the coupon code DOLLAR at checkout. End 9/30.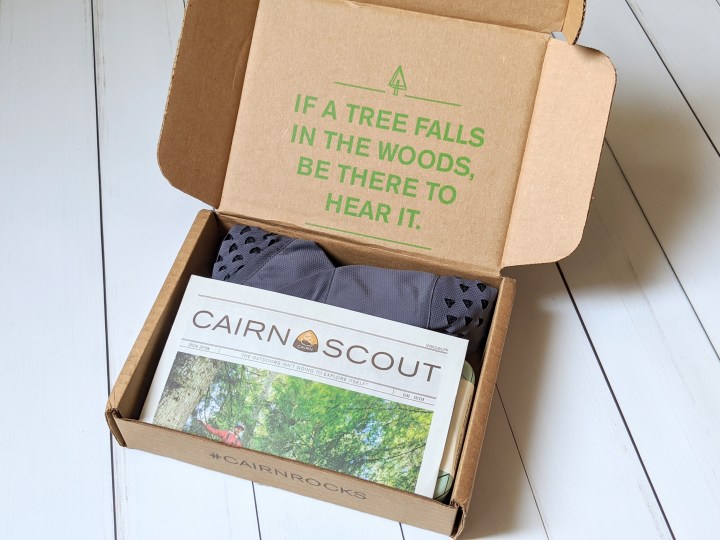 Every month, you receive a newsletter with some information and discount codes to the products included in this month's collection.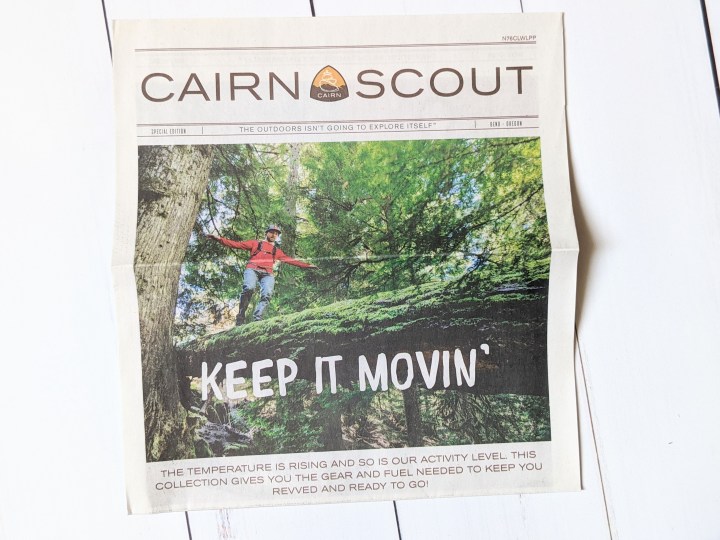 This month's theme is Keep It Movin' and this collection features essentials gear and fuel to keep you revved and ready to go.
We get full information about the items included in the box.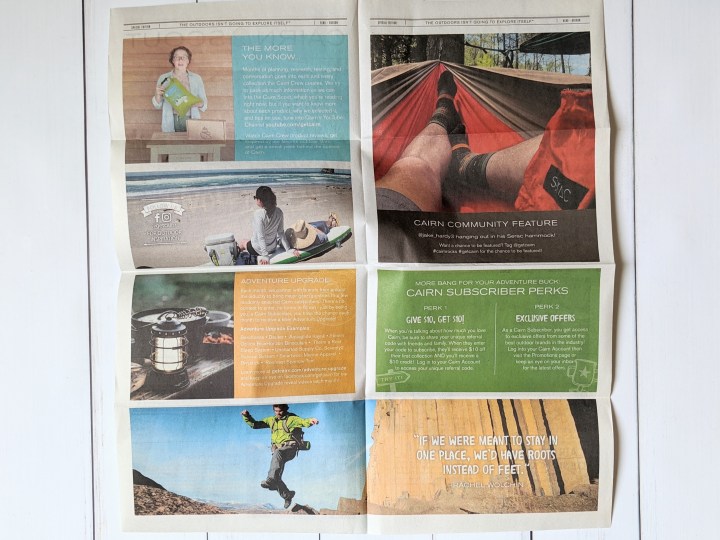 Every month, some lucky Cairn subscribers will be randomly selected to win an upgrade. All you have to do is being a Cairn Subscriber!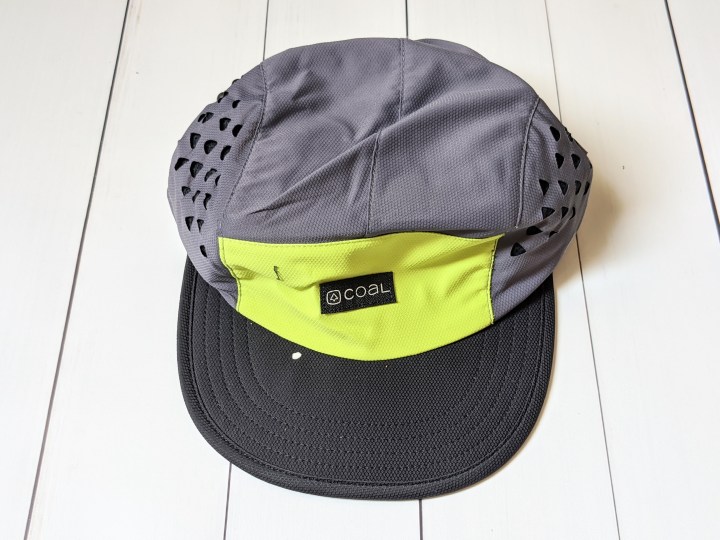 Coal Headwear Provo Hat. First thing out of the box is this cute hat. It's grey with a lime green front panel.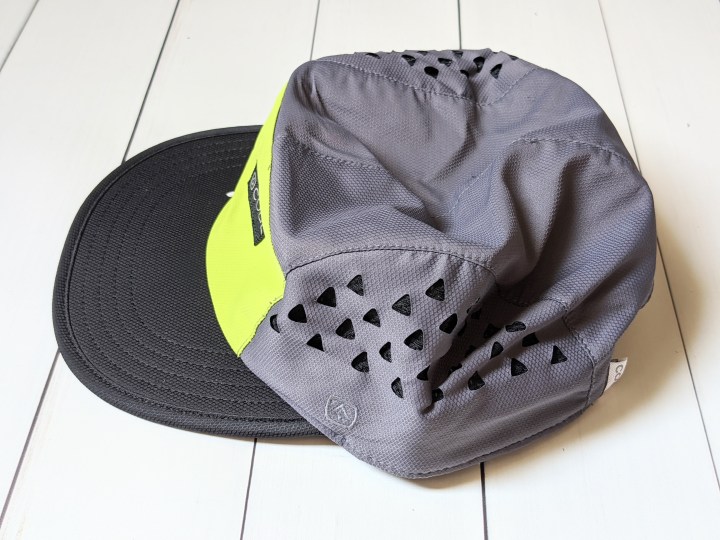 The sides are well ventilated as well as giving the hat a fun design.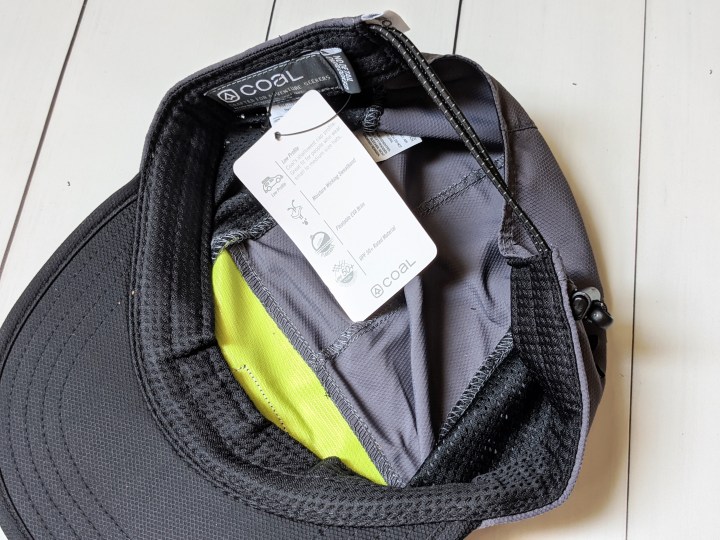 It has a moisture wicking sweatband and is rated UPF 50+. You can also wear it in the water as it has a floatable brim!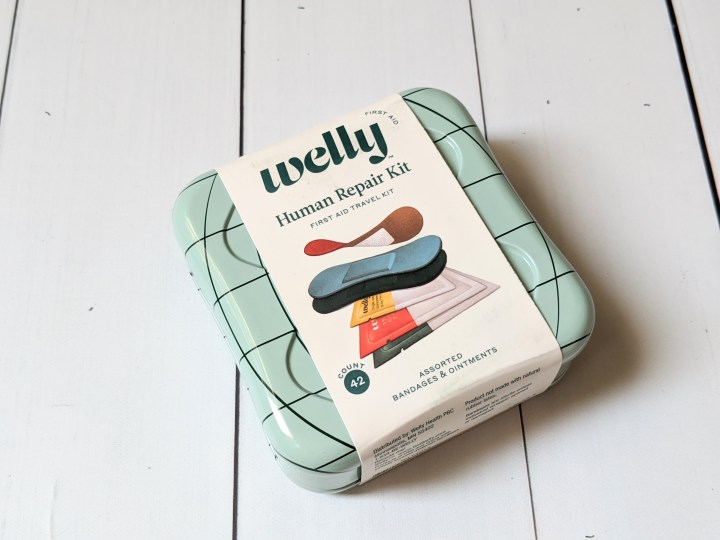 Welly Human Repair Kit. Small cuts and scratches are a part of adventures, and having a couple of bandaids and ointments is a necessity, even for day hikes.
This kit comes with 15 of each small and medium bandages as well as 3 triple antibiotics, 3 hydrocortisone, and 6 hand sanitizer.  Everything is neatly stashed inside the metal box, and there's a bit of extra room for your personal needs. Once you run out, you can easily reuse the box with your own stash.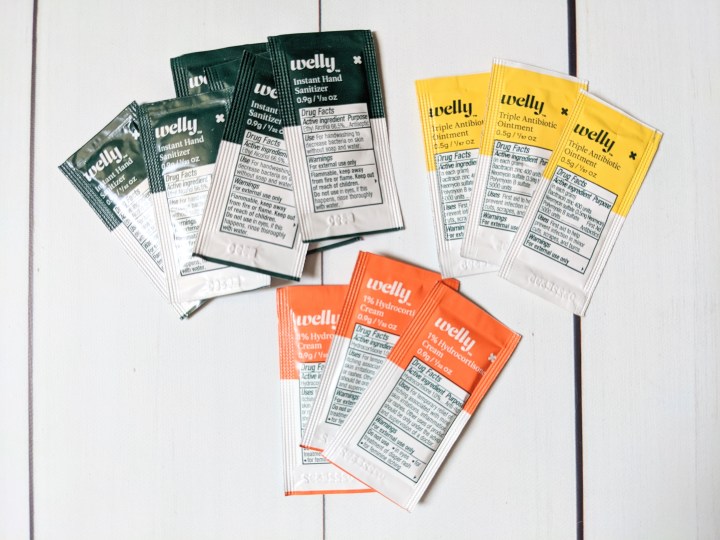 The ointment, cream, and hand sanitizer come in small individual packages so you don't waste anything and nothing will dry out after the first use.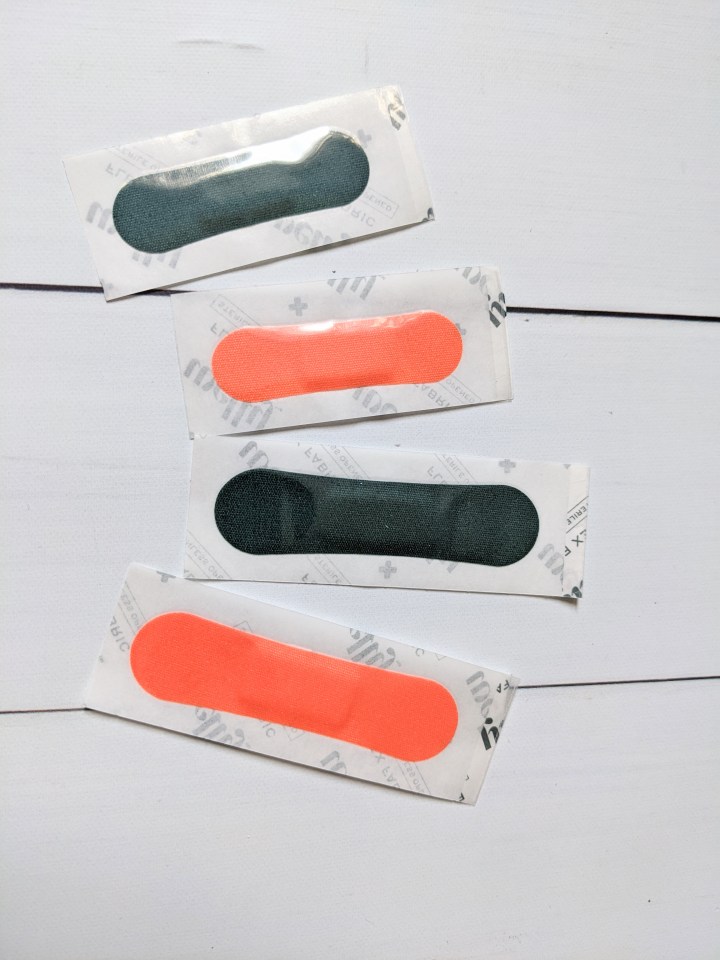 I love the green and orange bandage colors!
Protein Puck – The Maverick. This month's treat is a Protein Puck made with peanut butter, gluten-free oats, agave, pumpkin seeds, dates, hemp seeds, cocoa, cashews, almonds, and cinnamon. A "puck" is actually 2 servings, but I don't know anyone who could only eat half of it once the package is opened!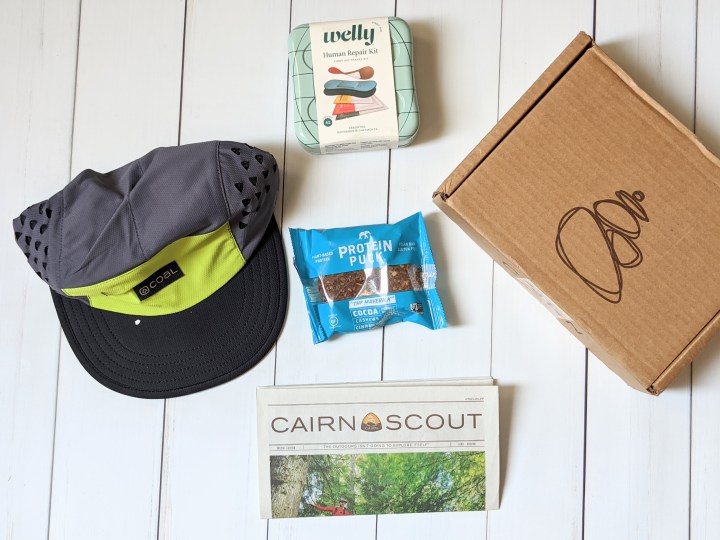 This wasn't my favorite Cairn's box, but it still contained useful items and it's perfect for the season.
What did you think of this month's Cairn box?