Brick Loot is a monthly subscription box filled with LEGO-compatible items, bricks, and brick building accessories for LEGO fans. Every themed Brick Loot box is filled with 4-8 items that were handpicked by Brick specialists who scour the world for the newest and coolest products for you to collect. Usually, you can expect a custom mini-fig, two or more custom builds, and lighting or other customization products. A monthly box is $27.28, with discounts for longer subscription plans.
DEAL: Use code HELLO15 to save 15% on your entire subscription! OR use code KIDCEO to save $5 on your first box!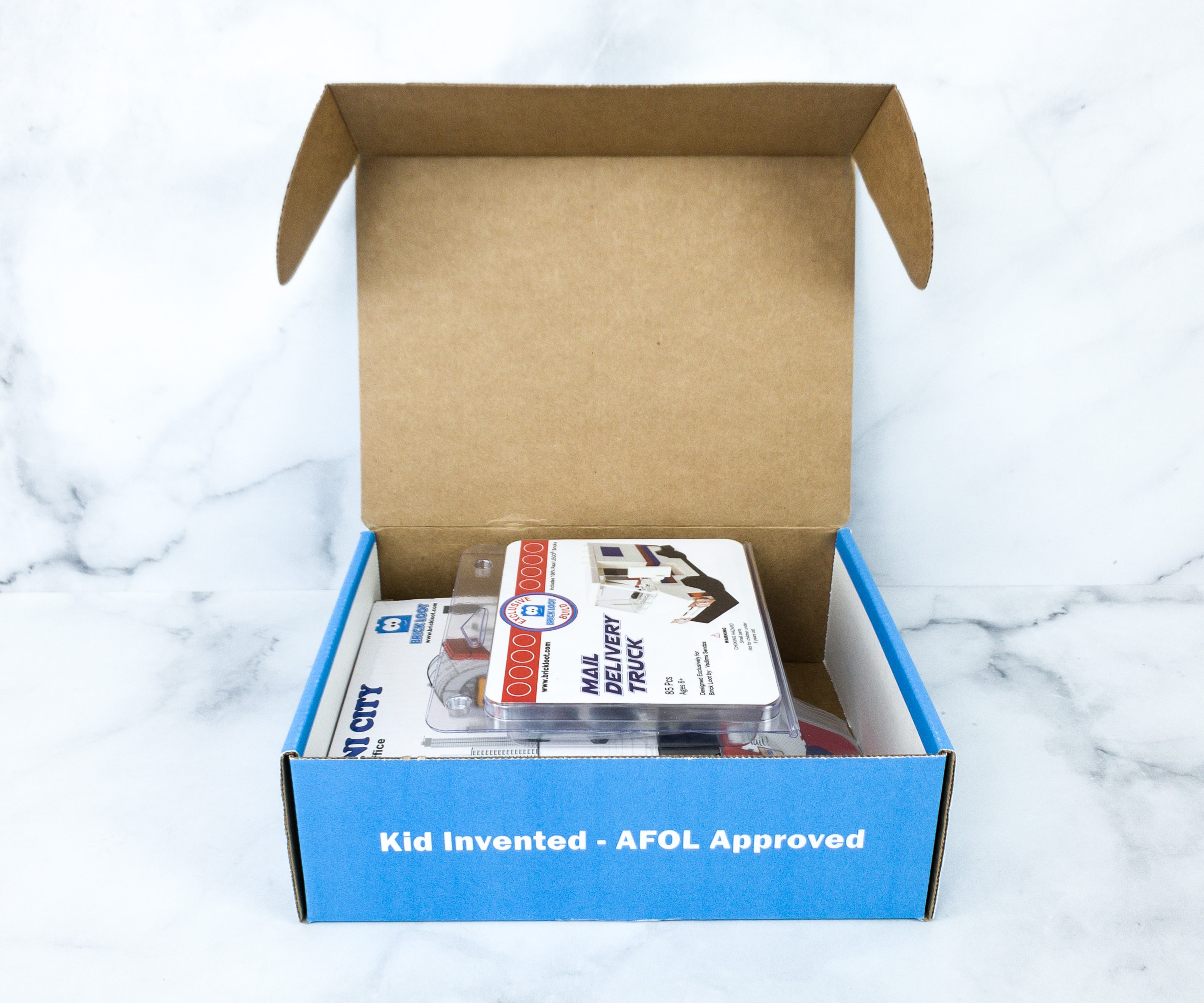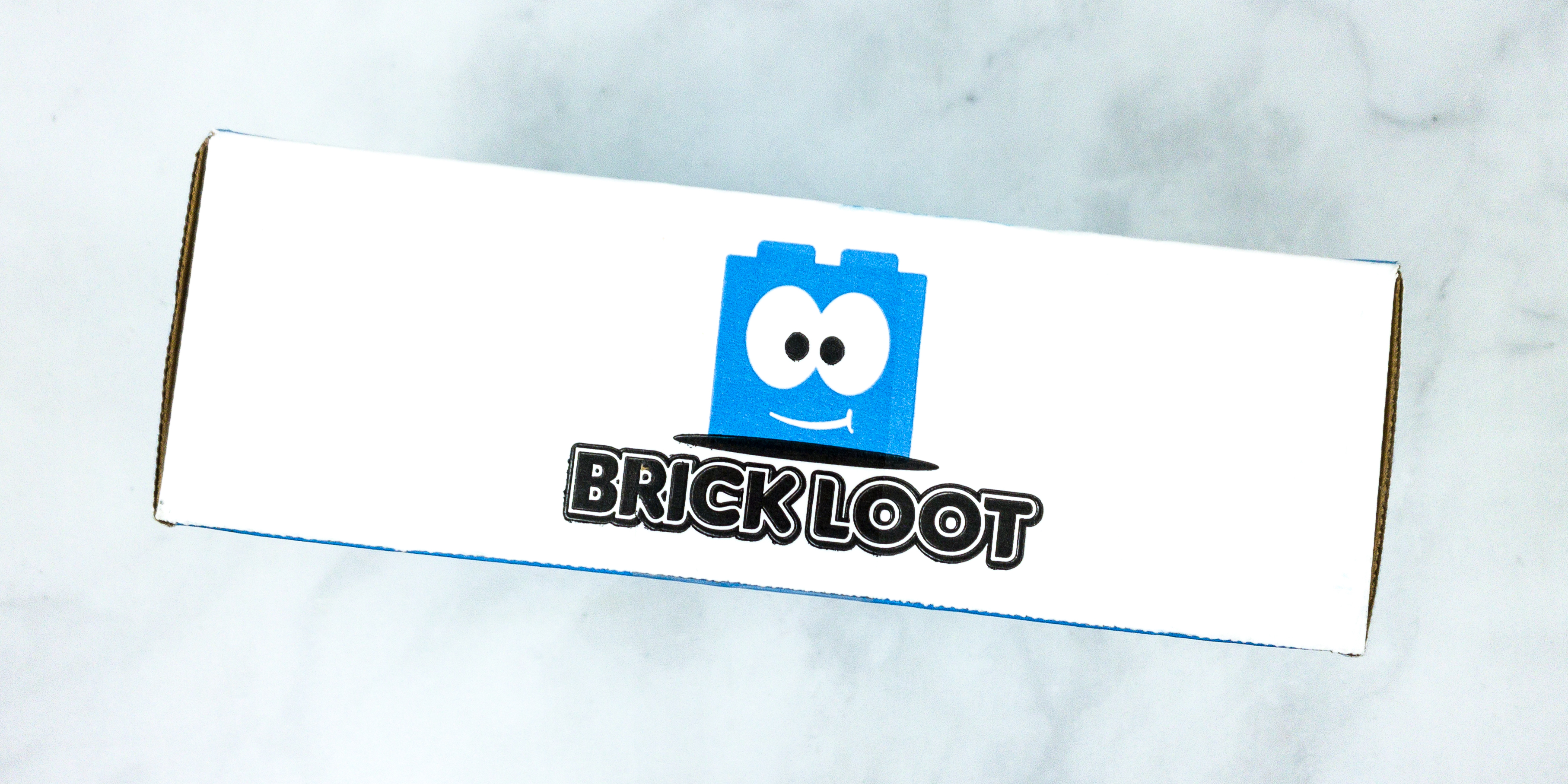 The box arrived in perfect condition.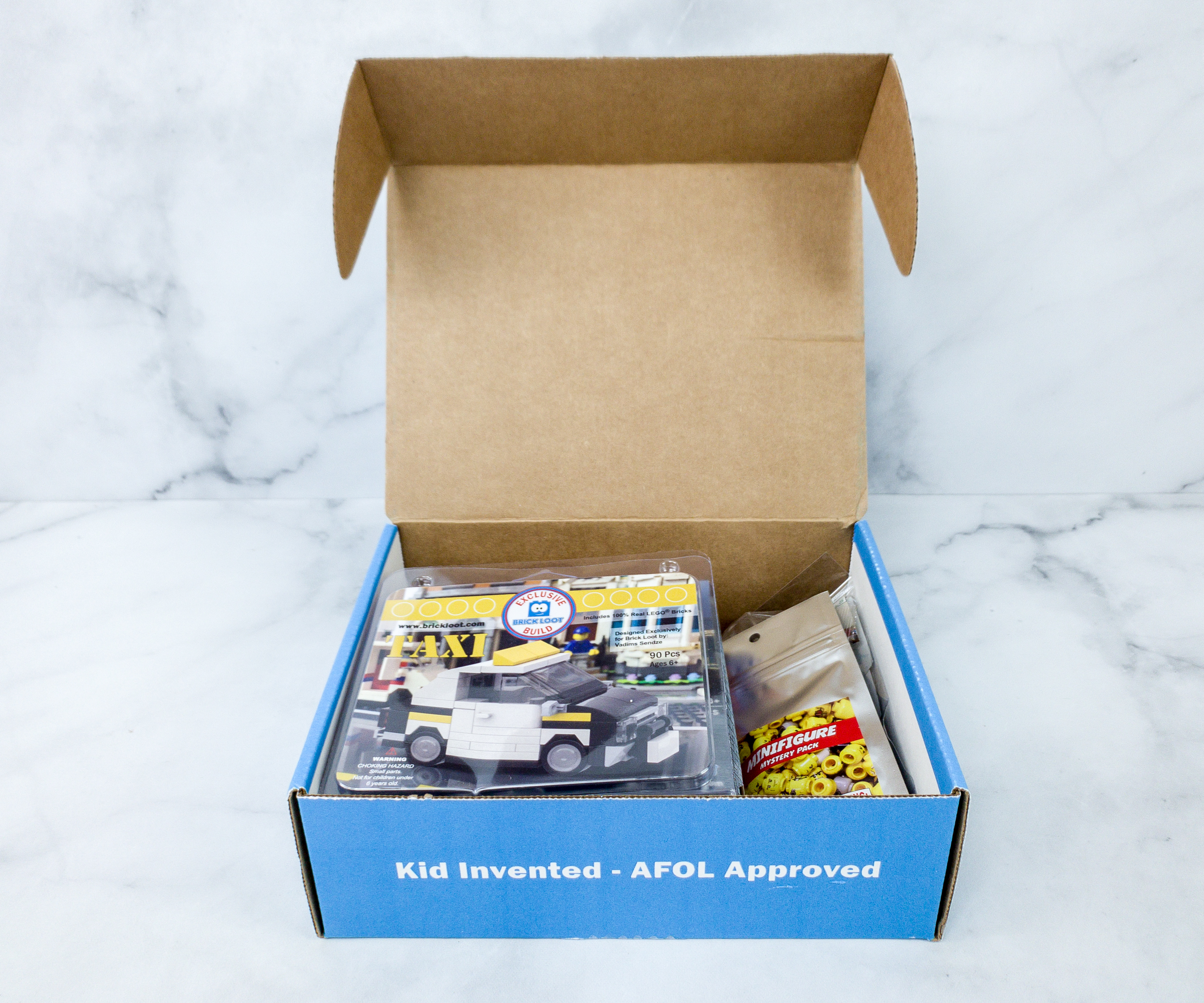 There's a lot of interesting items inside!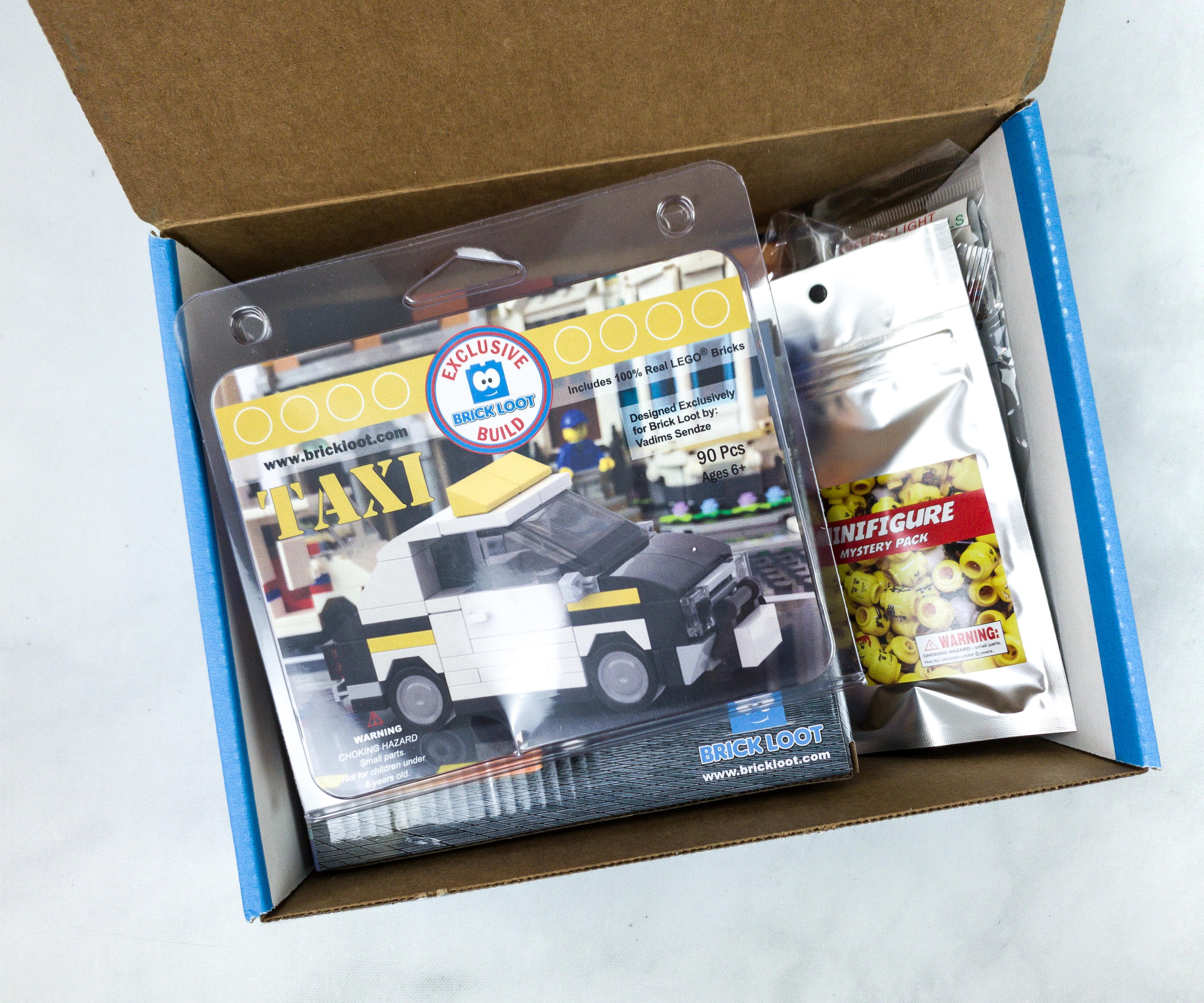 All the items came in their original packaging.
This month's theme is ROLLIN' THROUGH THE CITY!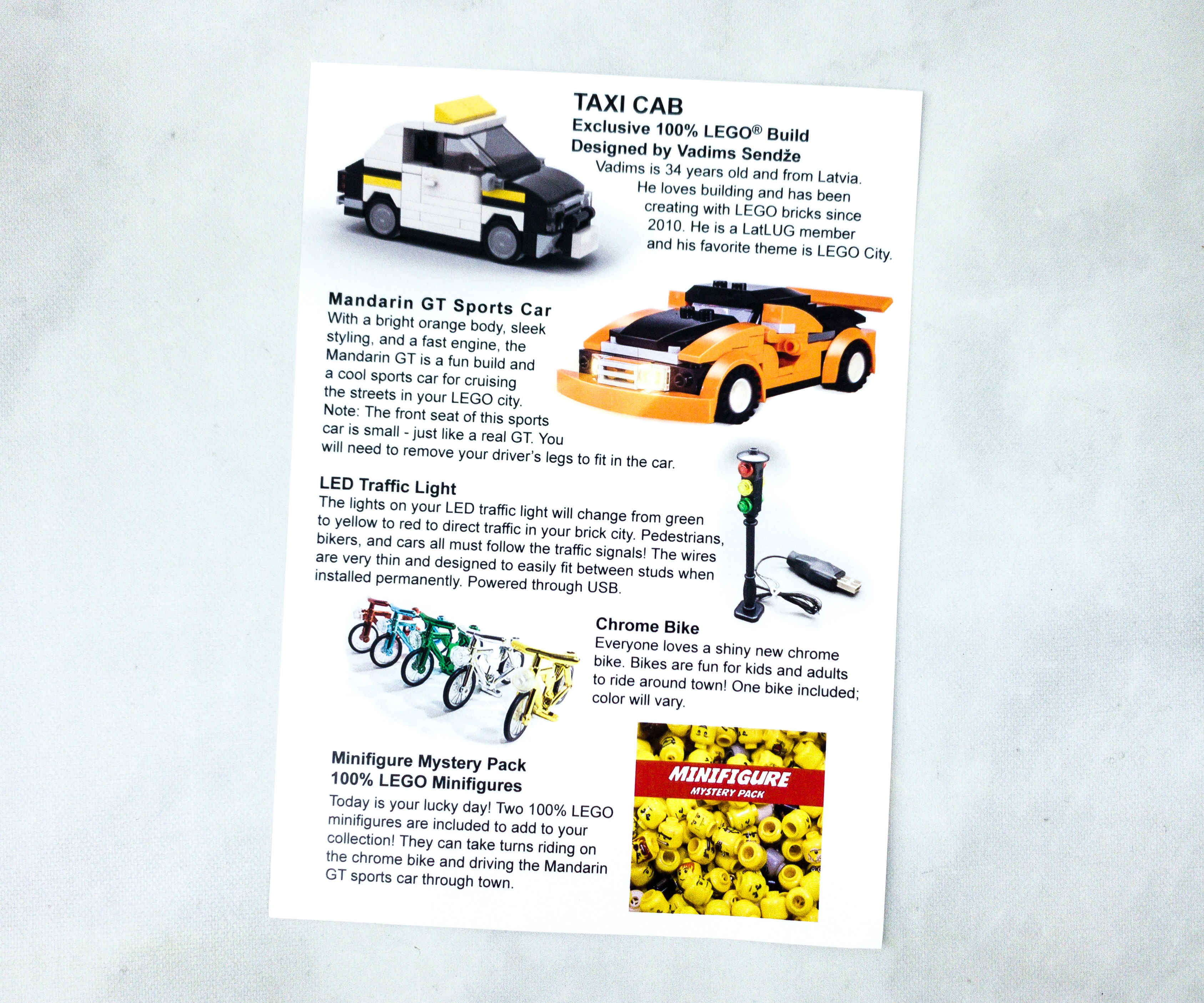 Every box comes with an information card that provides a short description of each item.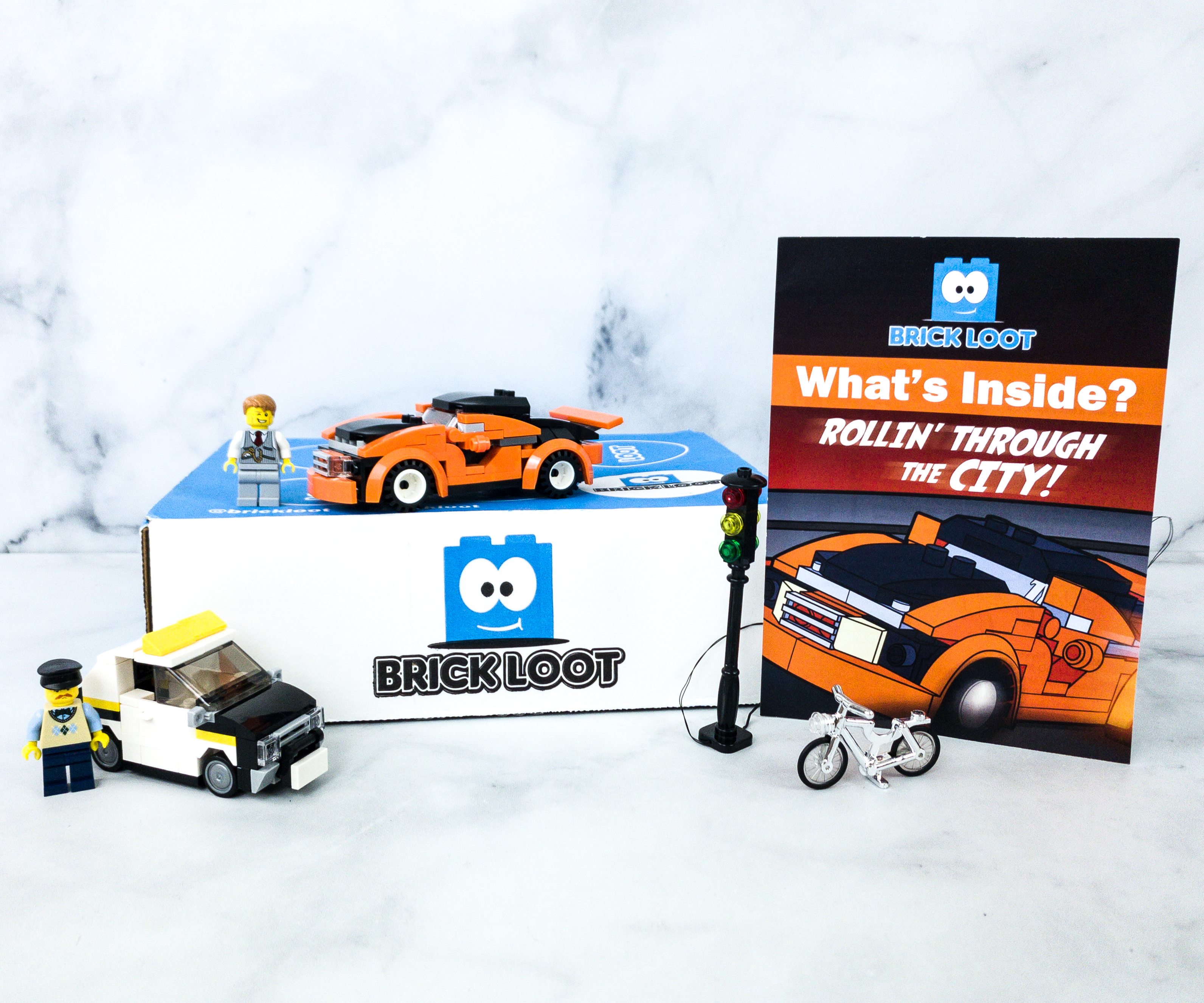 Everything in my box!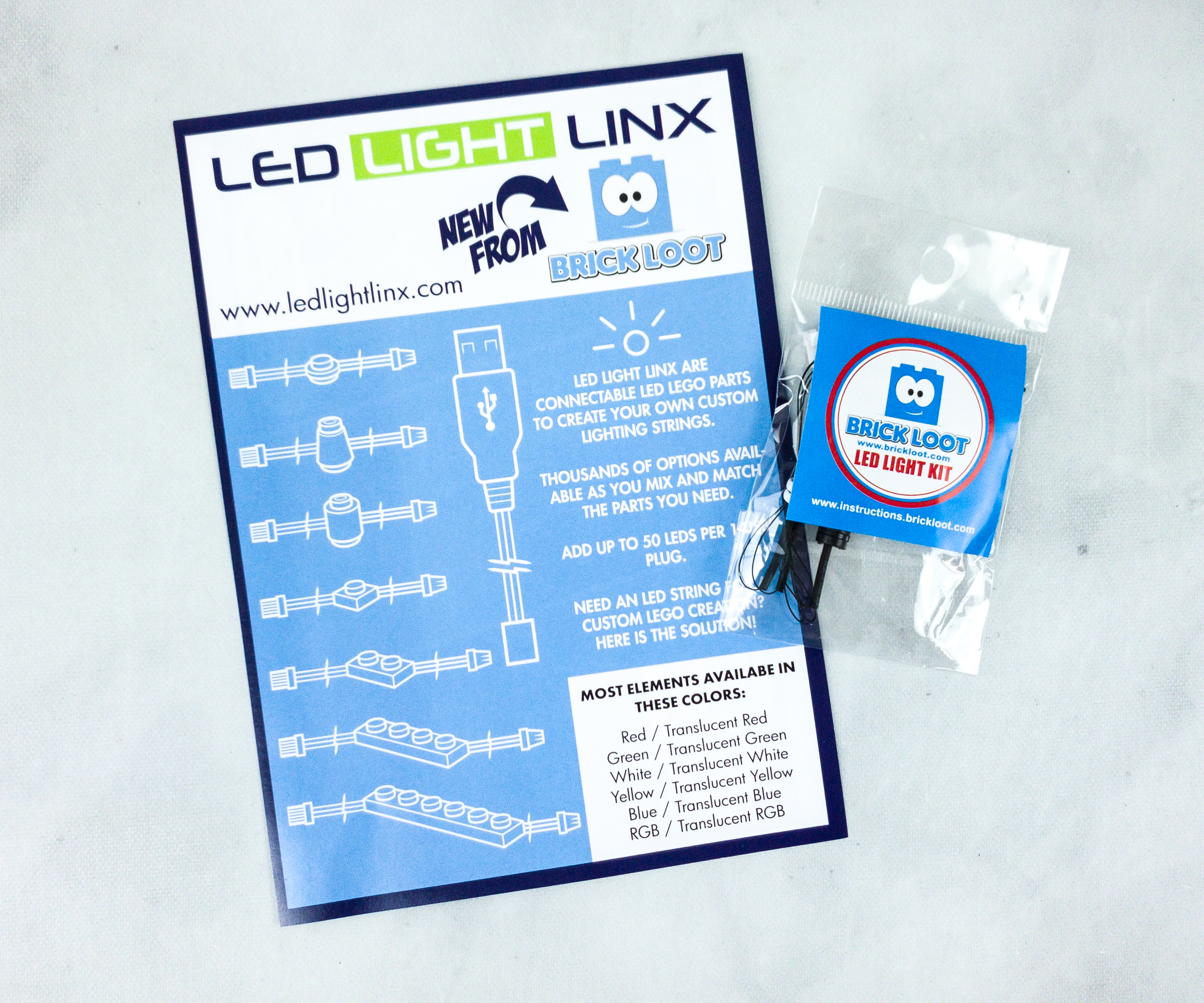 LED Light Linx. This light kit includes a pack of LED light strings and an instruction sheet.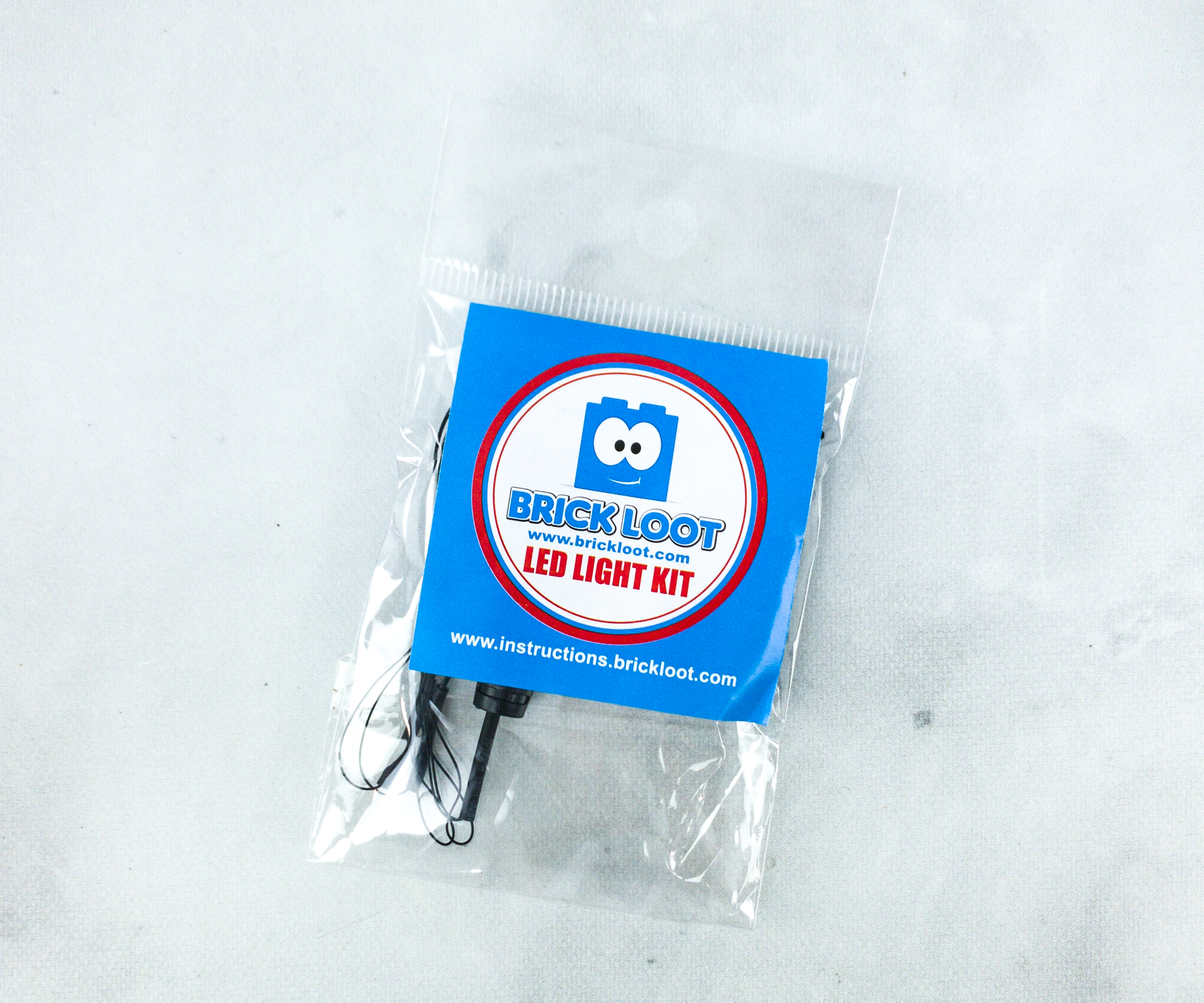 The kit came in a separate plastic container, making sure that the strings won't be entangled with other LEGO pieces.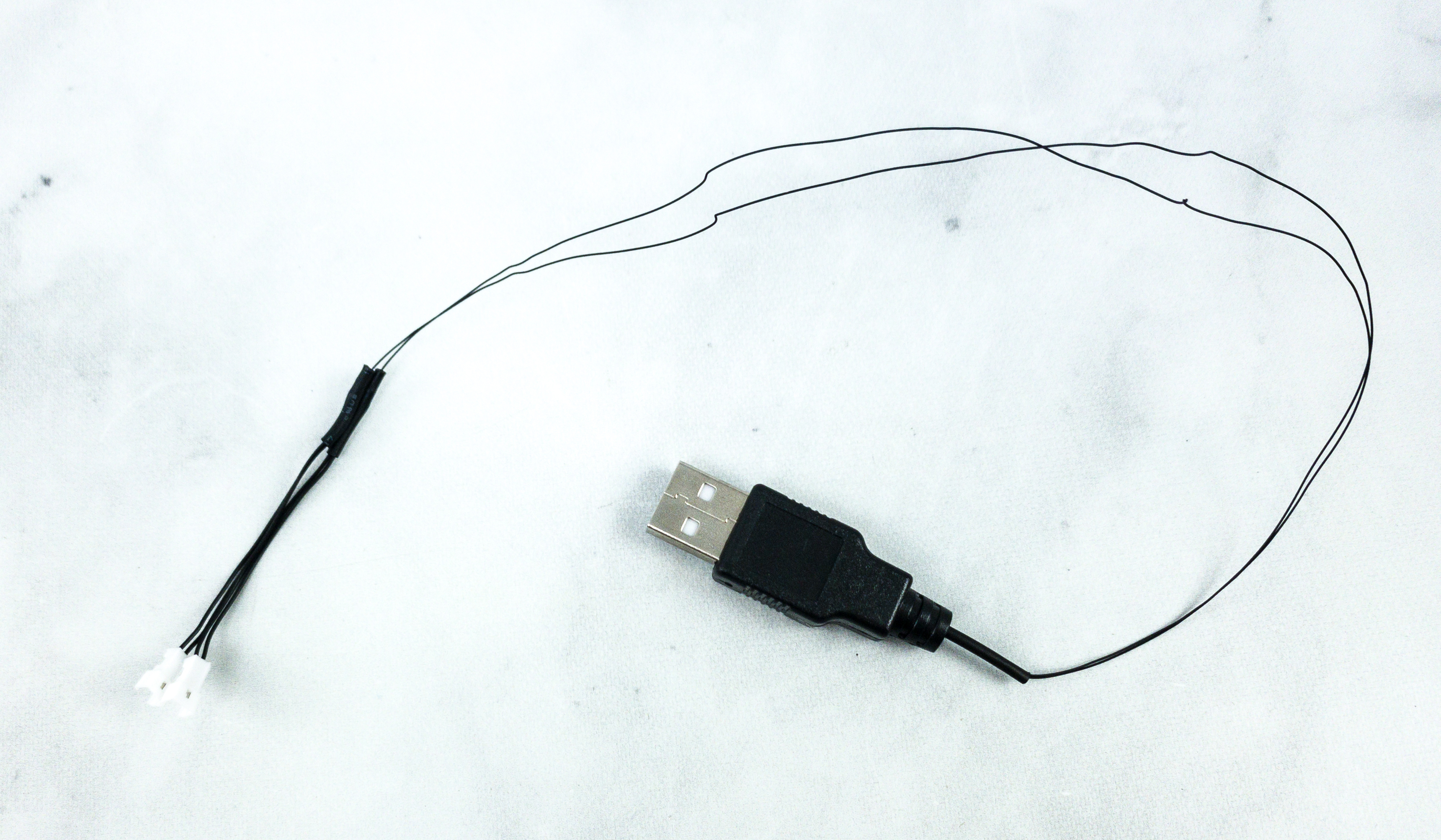 LED Light Linx is a connectable LED Lego component made from thin strings, LED light, and powered by a USB connector which is located on the other end of the strings.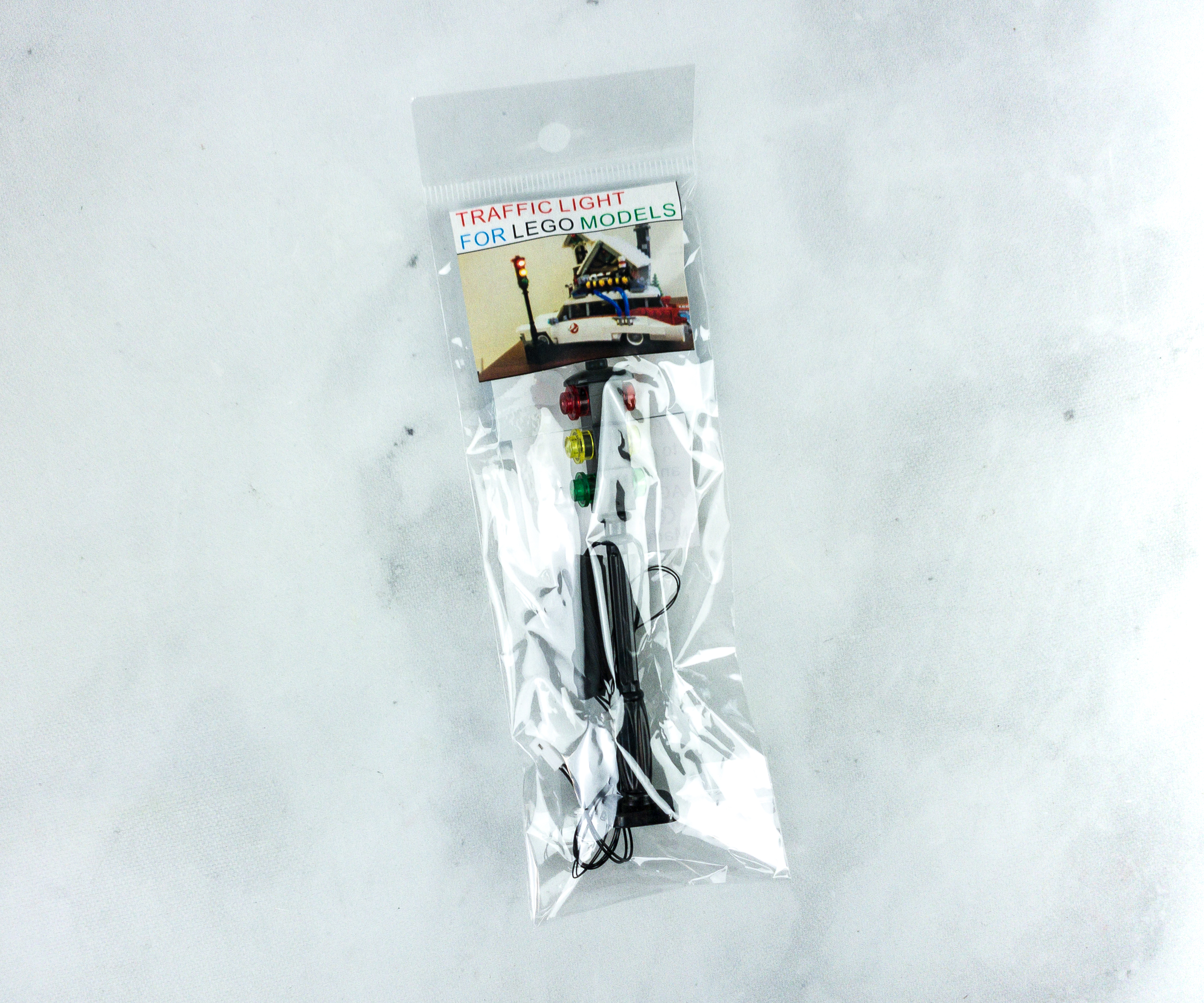 LED Traffic Light. The second pack contains a classic traffic light post model with red, yellow, and green lights.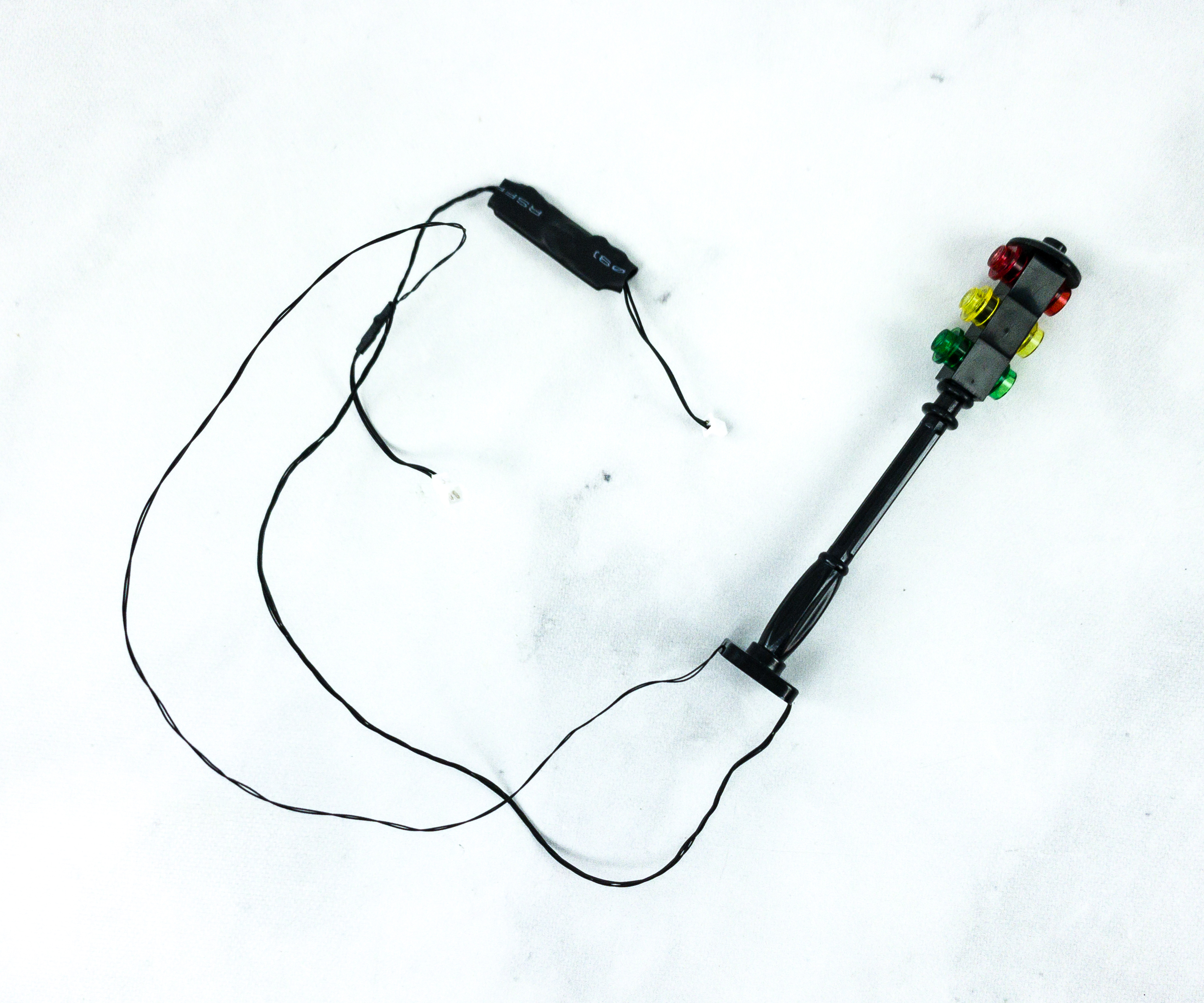 It looks like a real traffic light post you can see on the streets!
This traffic light post comes with a number of strings that you can connect with your LED Light Linx.
All you just need to do is hook the strings together and connect the USB cord to work.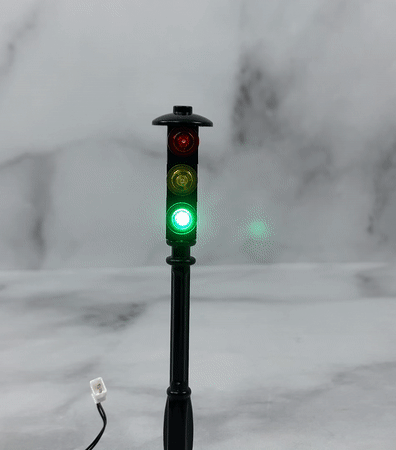 Ready, set, go!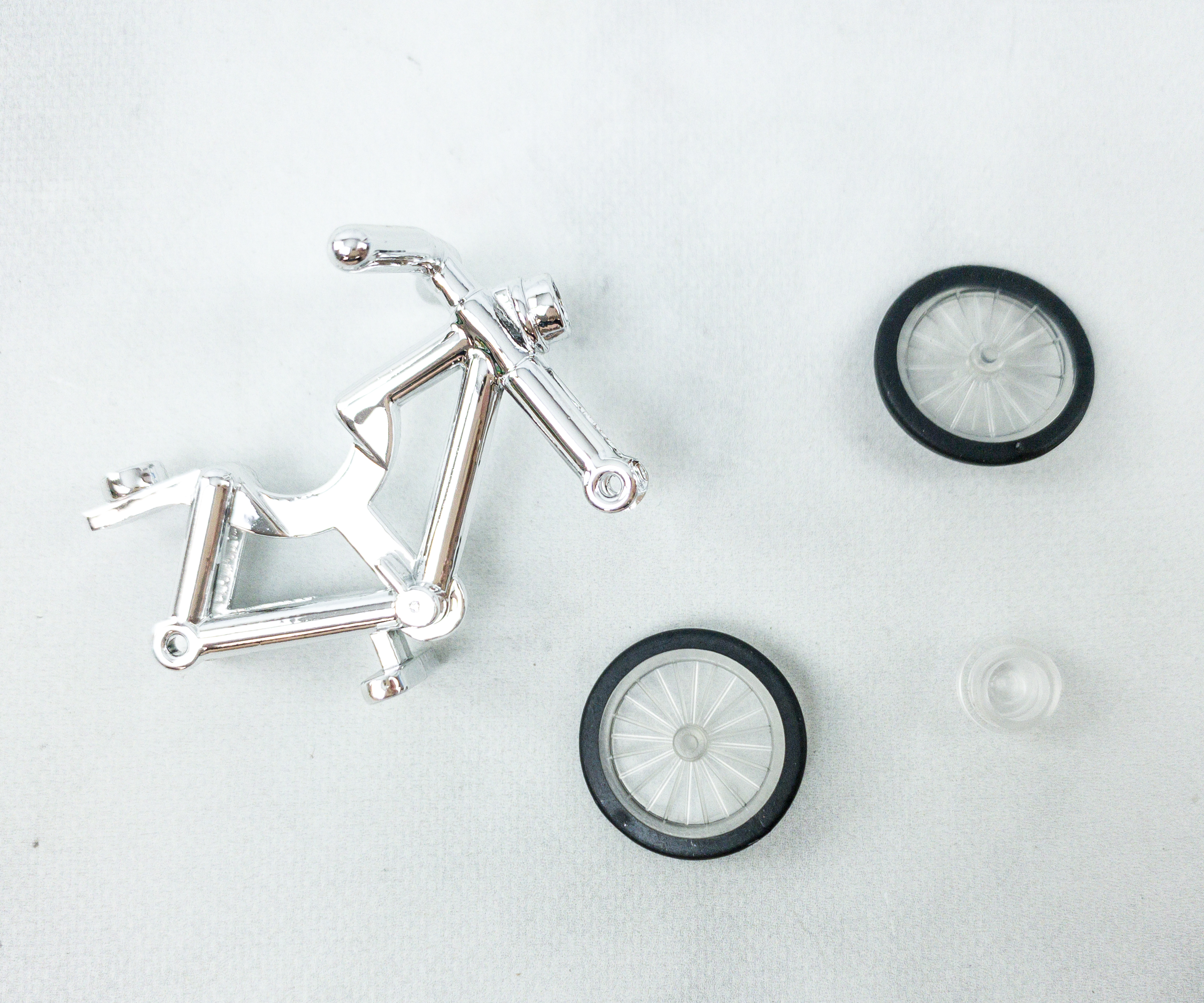 Chrome Bike. The next LEGO build is a bike! It's composed of several parts including a chrome-plated bike body, a pair of wheels, and rubber headlight.
It's easy to build, my kids were able to put the pieces together in no time.
This chrome bike looks so cute. It's also well-detailed!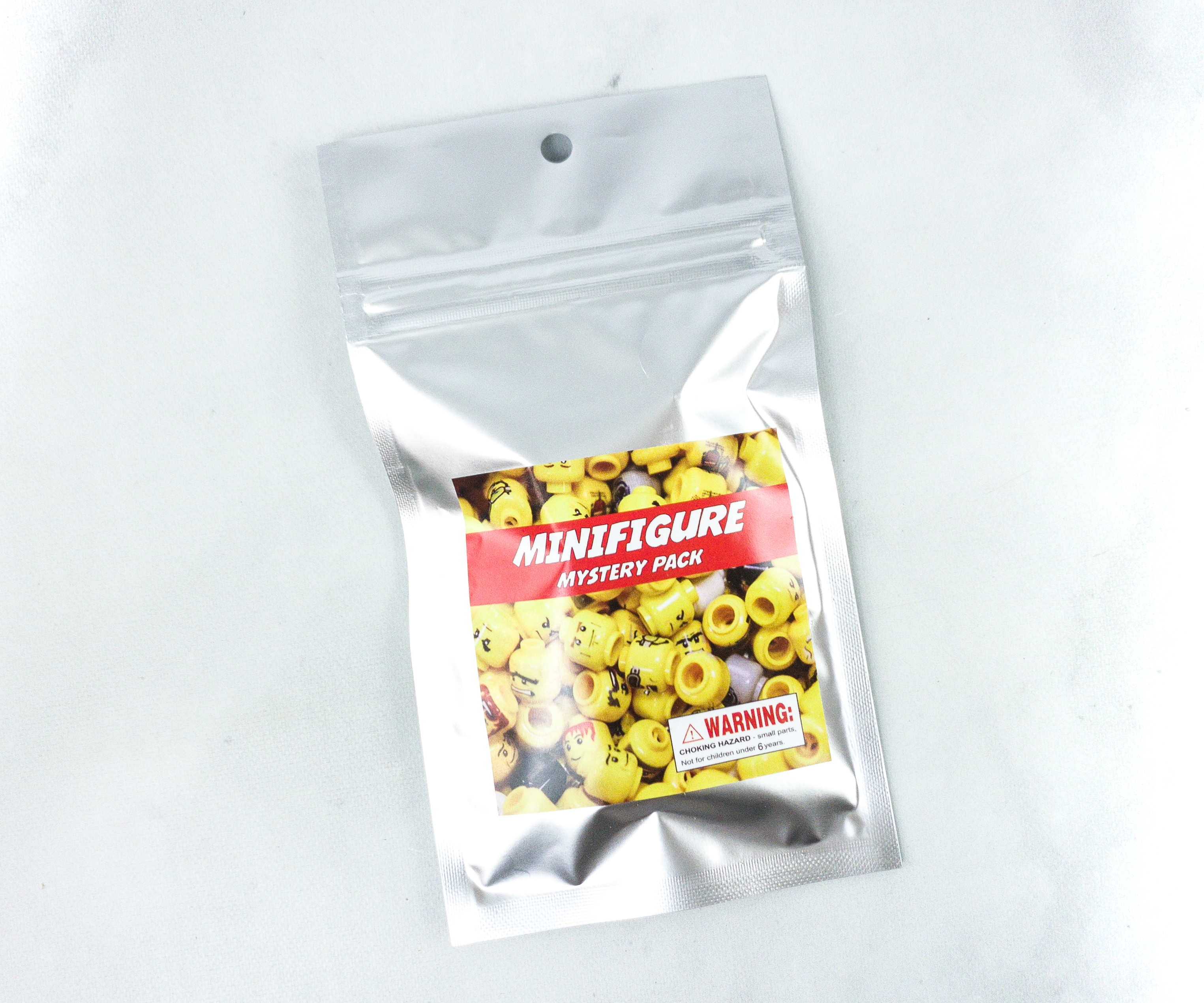 Minifigure Mystery Pack 100% LEGO Minifigures. This month, the mini-figures we received came in a LEGO Mystery Pack!
Inside the resealable container is a pair of LEGO mini-figures!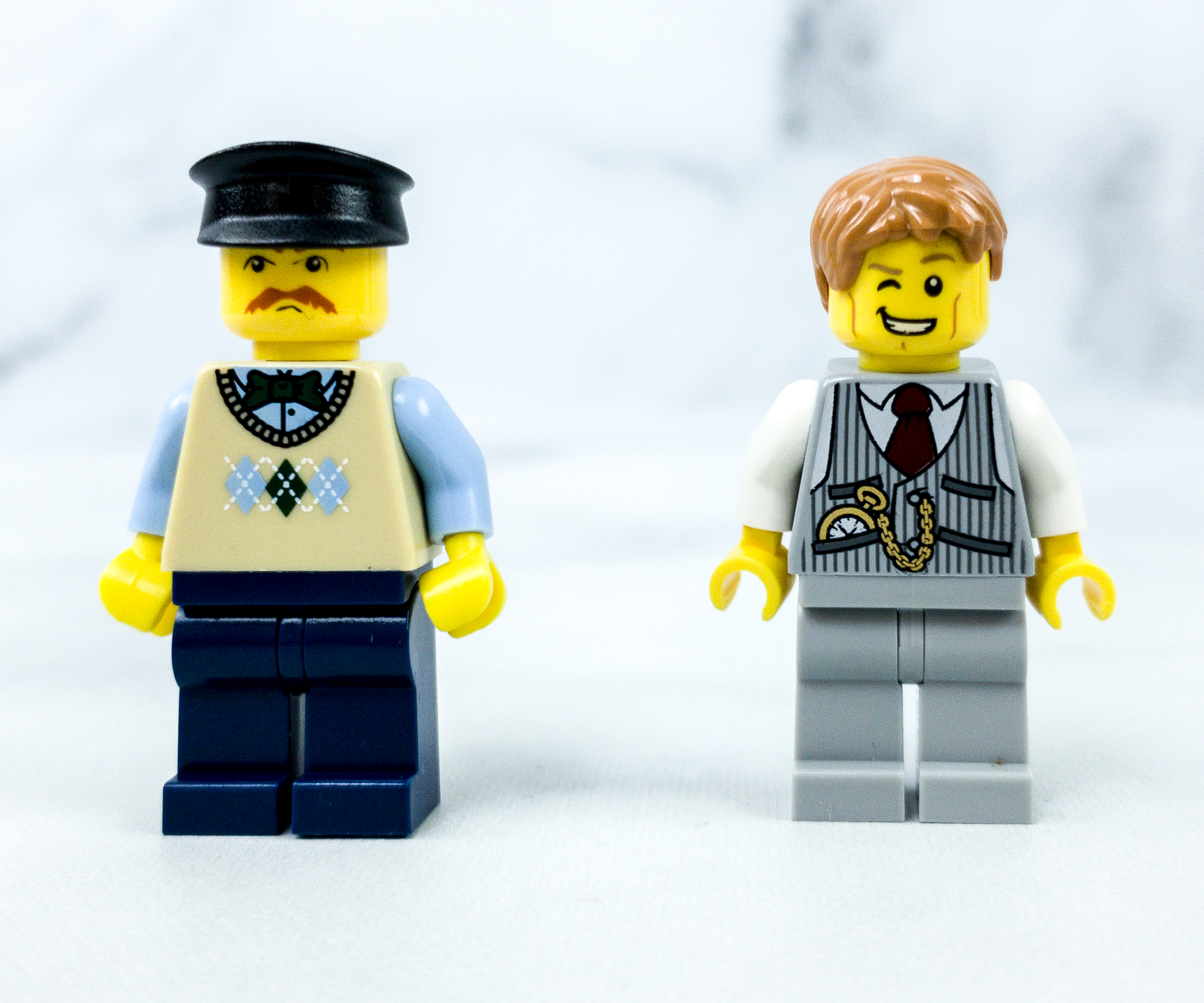 We have a pair of good-looking mini-figures! The first one with the mustache seems to be a cab driver, while the other one is the owner of the gorgeous sports cars.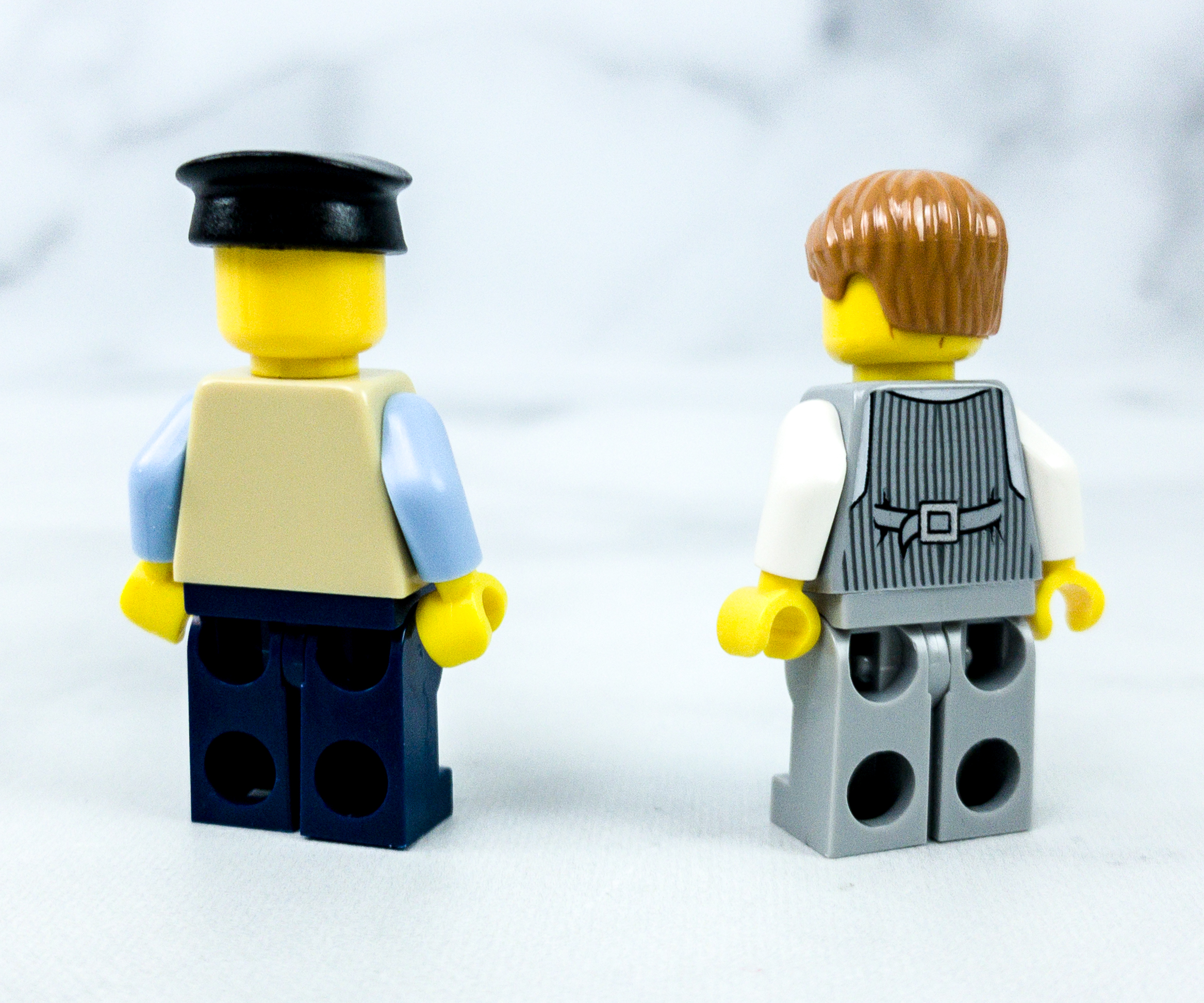 These figures are well-polished! We couldn't wait to put them inside the LEGO vehicles!
Taxi Cab Exclusive 100% LEGO Build. This month's featured LEGO build is designed by Vadims Sendže, and it's a taxi cab!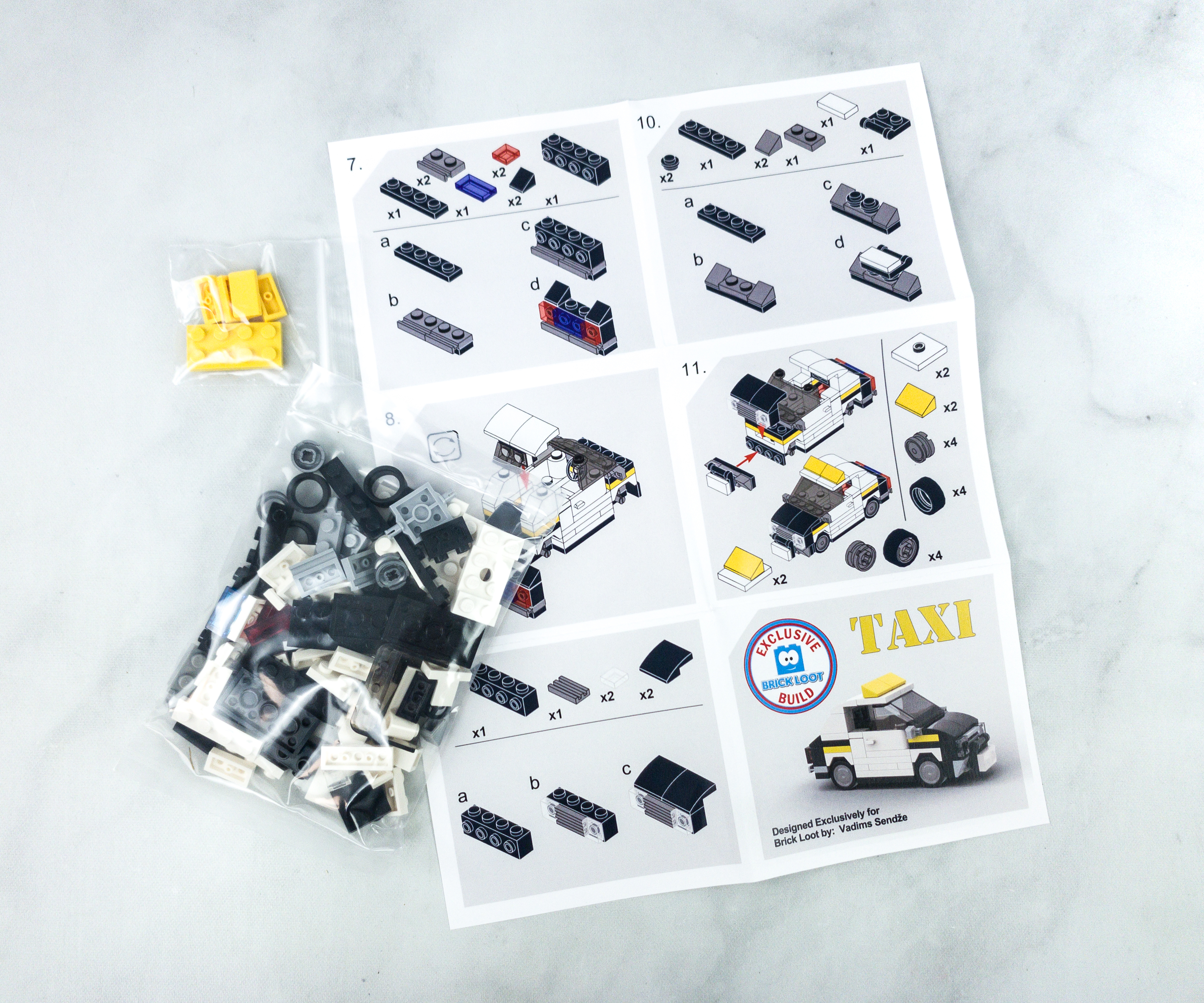 The kit includes a detailed instruction manual and 2 separate bags that contain 90 pieces of LEGO bricks.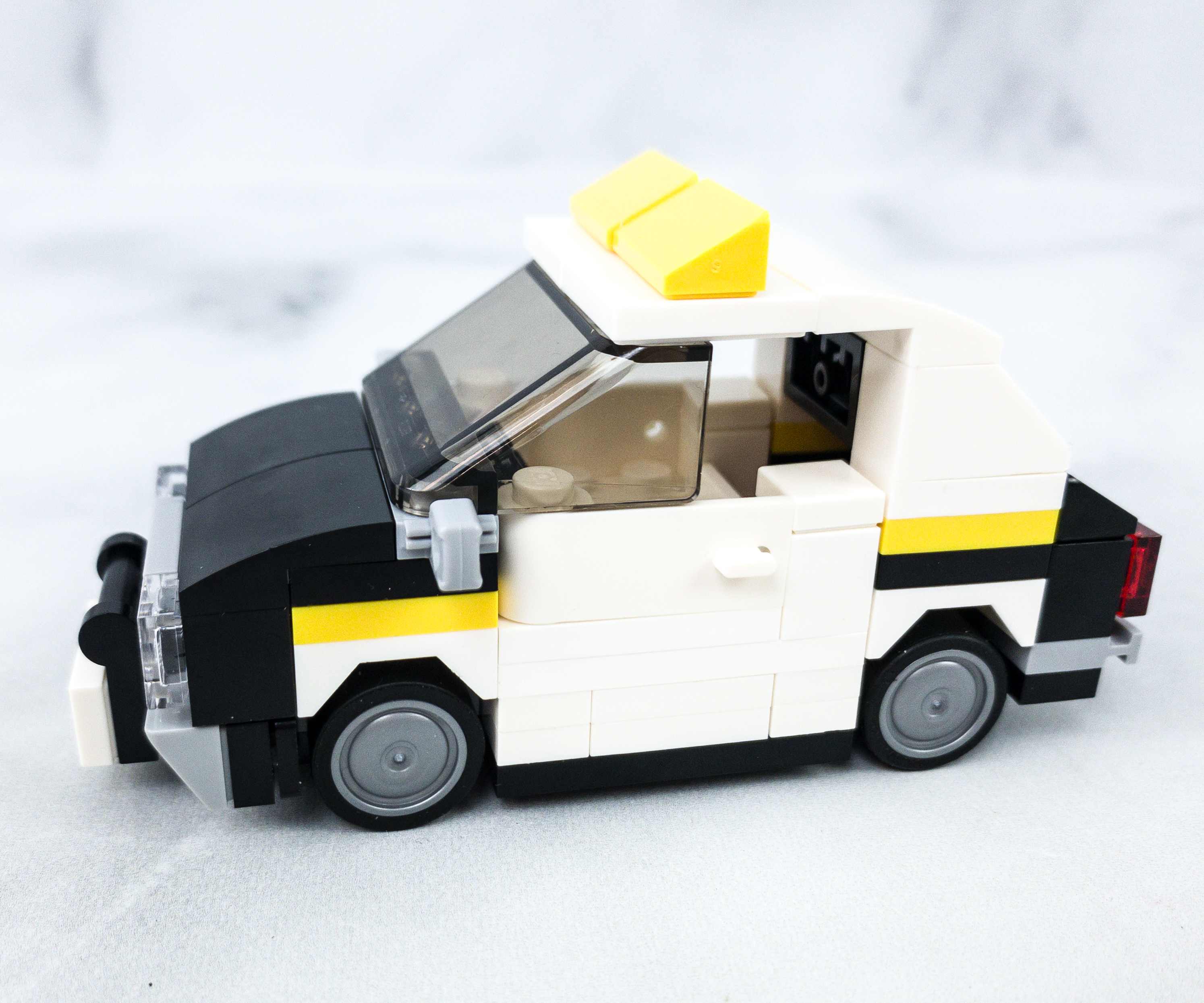 This Lego build is challenging, especially because it contains small pieces and the design is quite unique.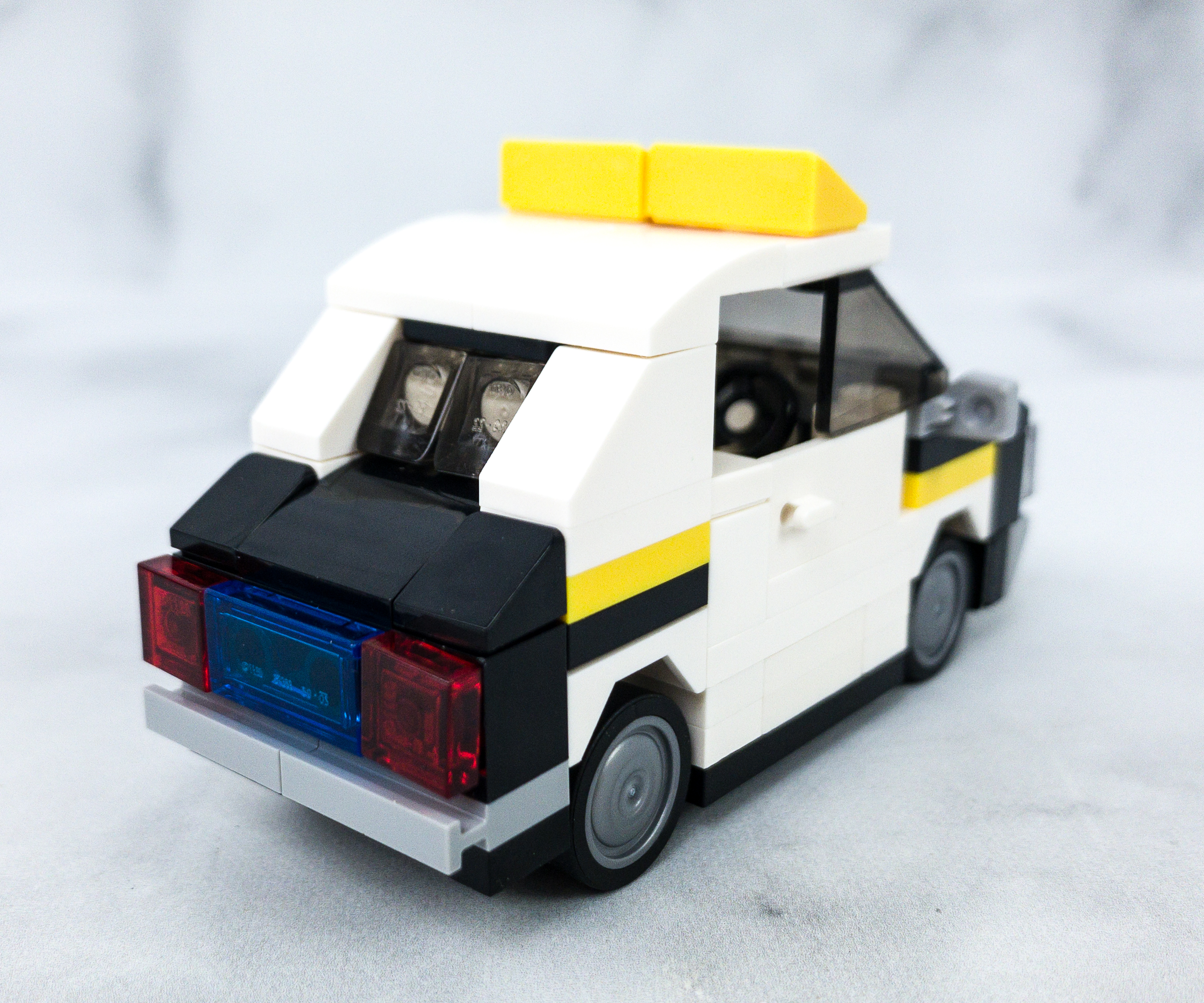 It's a great thing that this Lego kit comes with a detailed step-by-step instruction sheet that guided us from start to finish. Although challenging, it's worth the effort because the build looks great!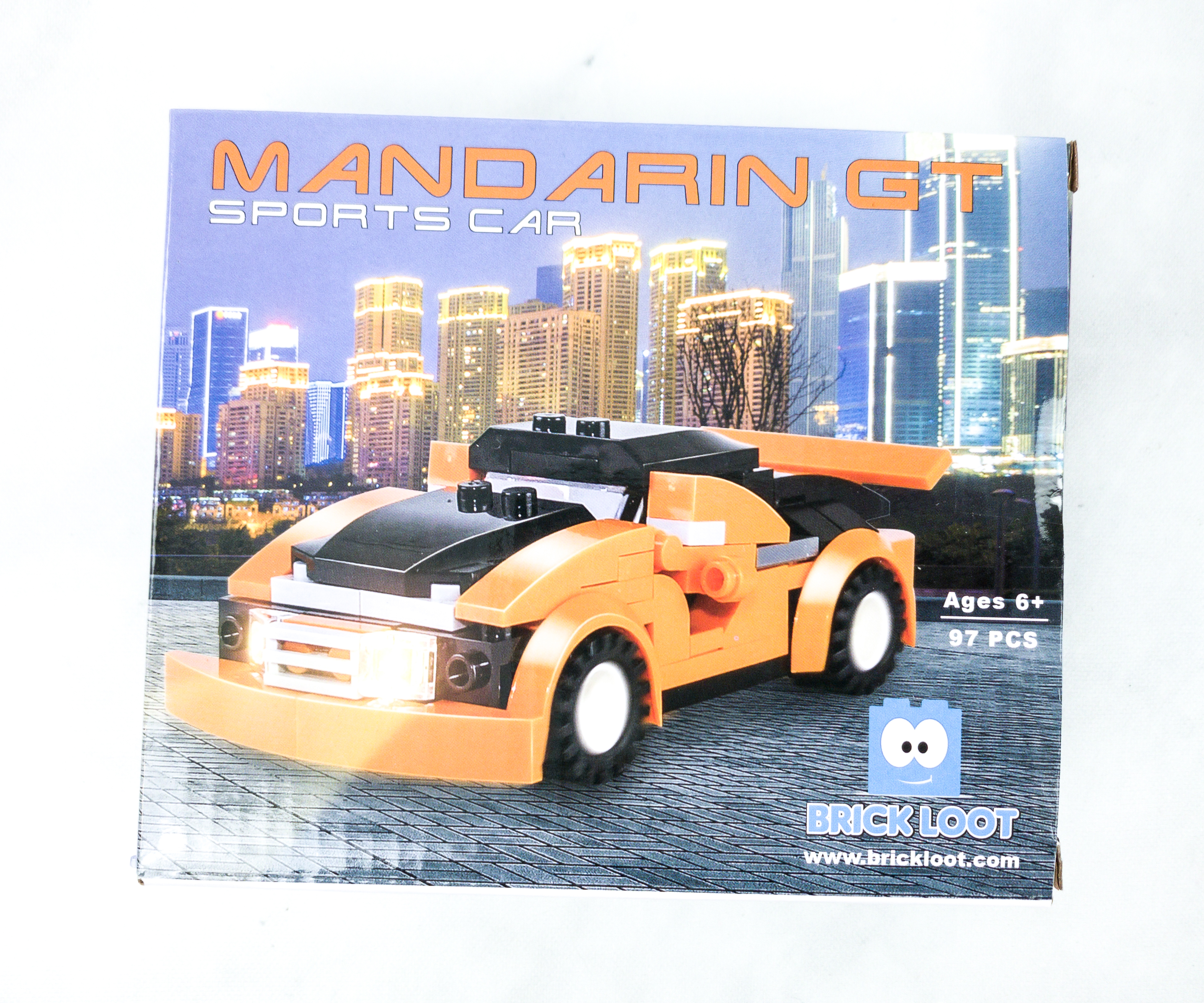 Mandarin GT Sports Car. Here's the highlight of the box! Loot Brick provided a build based on one of the most phenomenal cars ever created, the Gran Turismo Sports Car!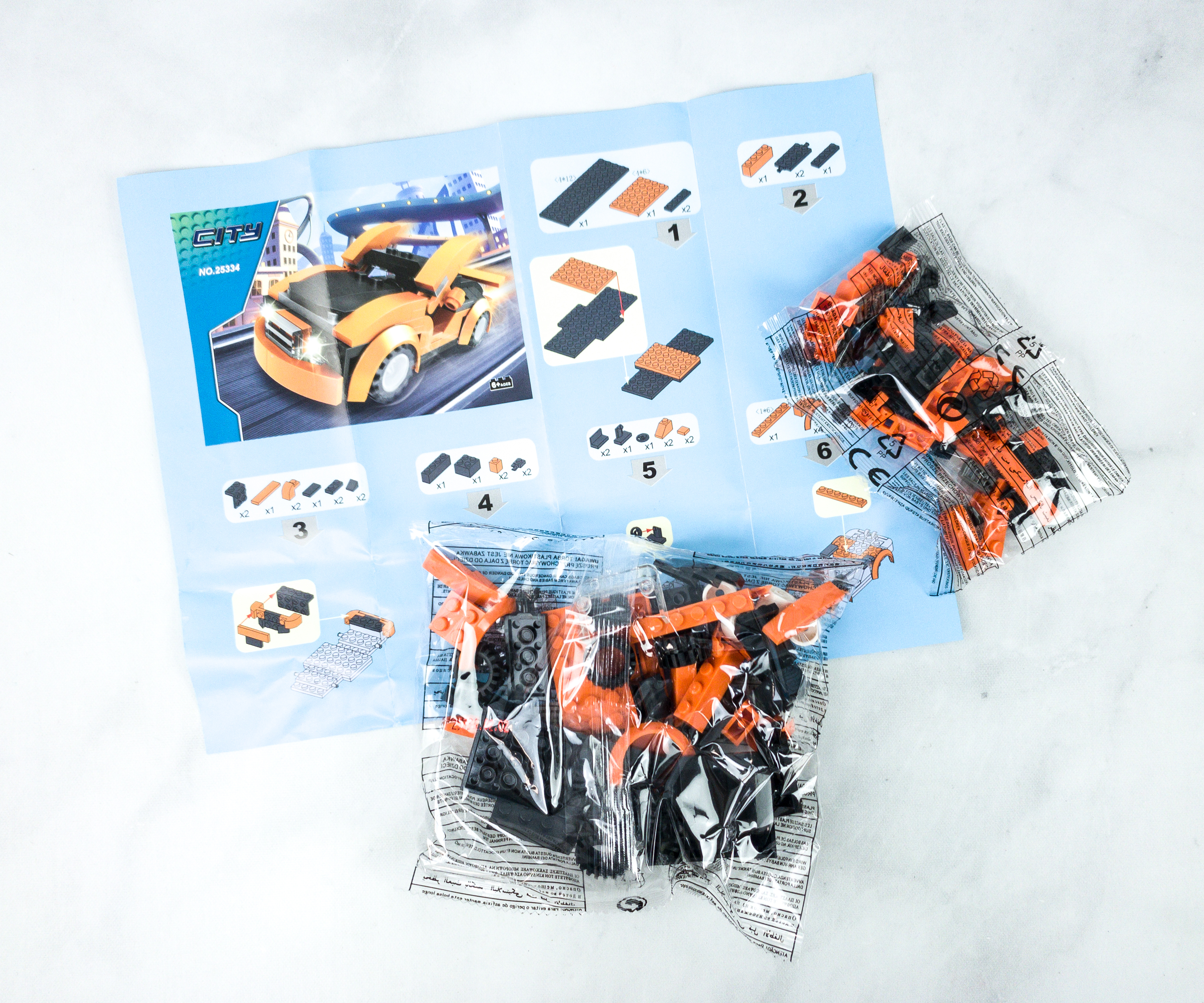 They included 2 separate bags of Lego bricks, plus an instruction sheet.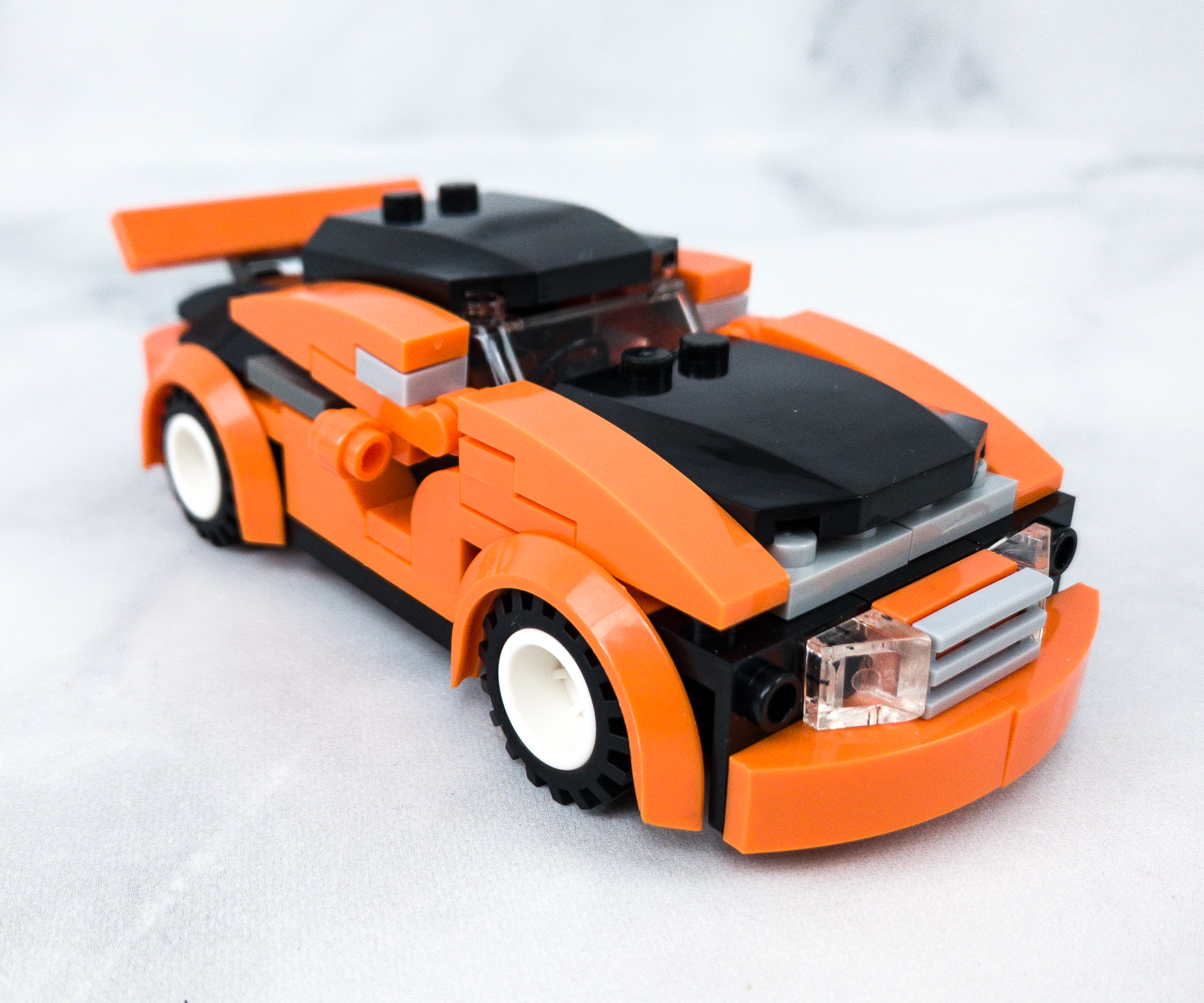 Like the taxi, building this awesome car was a bit challenging but really worth it. My kids loved how the finished Lego car looks like!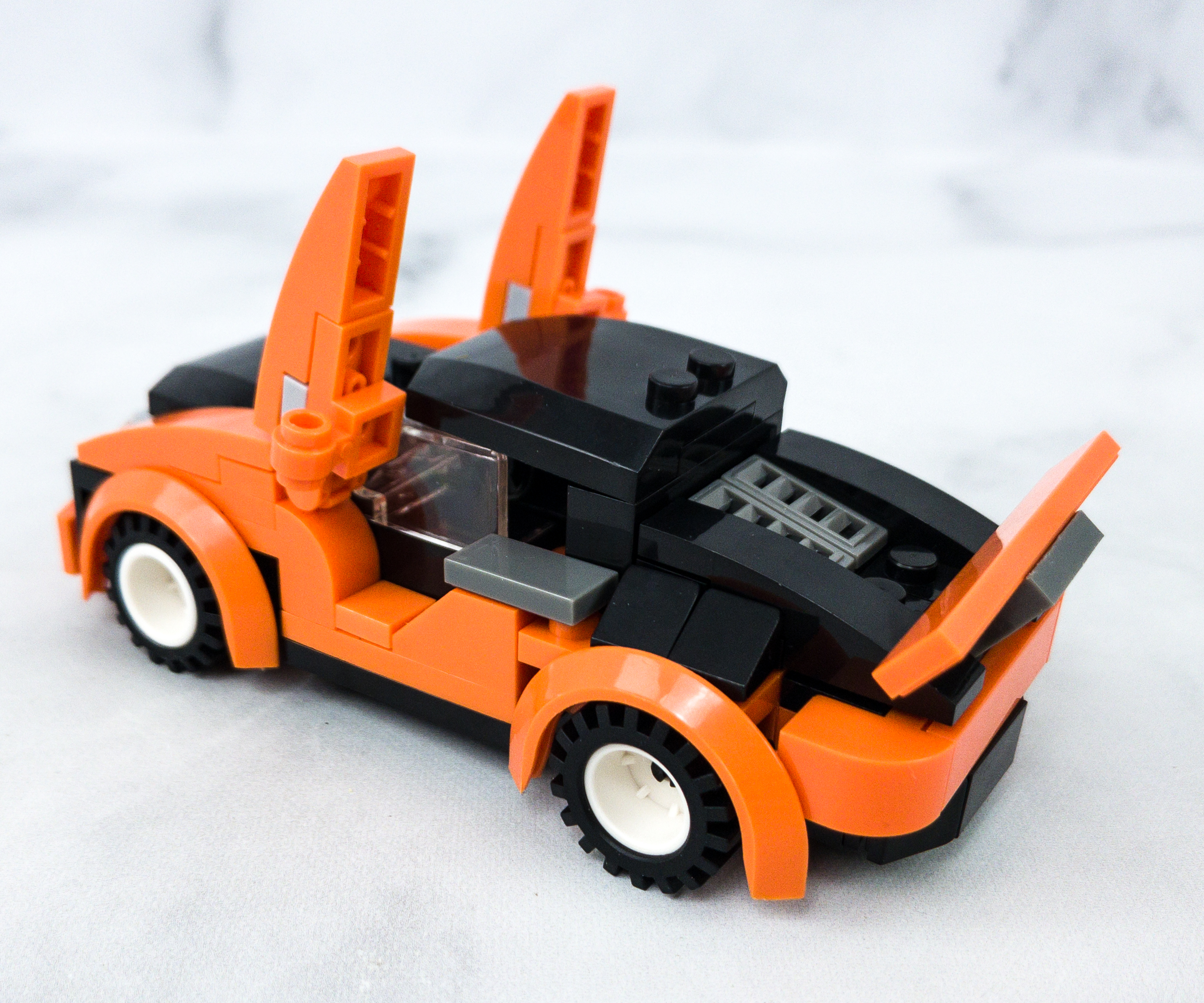 Check out the cool features of this LEGO sports car! It has convertible side panels plus the 4-cylinder engine located at the back part of the drivers' seat!
Brick Loot always sends unique and high-quality Lego builds and accessories, and this month's box is no exception! We love the theme, especially because it includes the Lego versions of various modes of transportation. There's a chrome-plated bicycle, a cab, and our favorite one, the GT Sports Car, They even added mini-figures that match the cab and the sports car! This Lego subscription keeps getting better and better every month, perfect for Lego enthusiasts of all ages!
What do you think about Brick Loot?