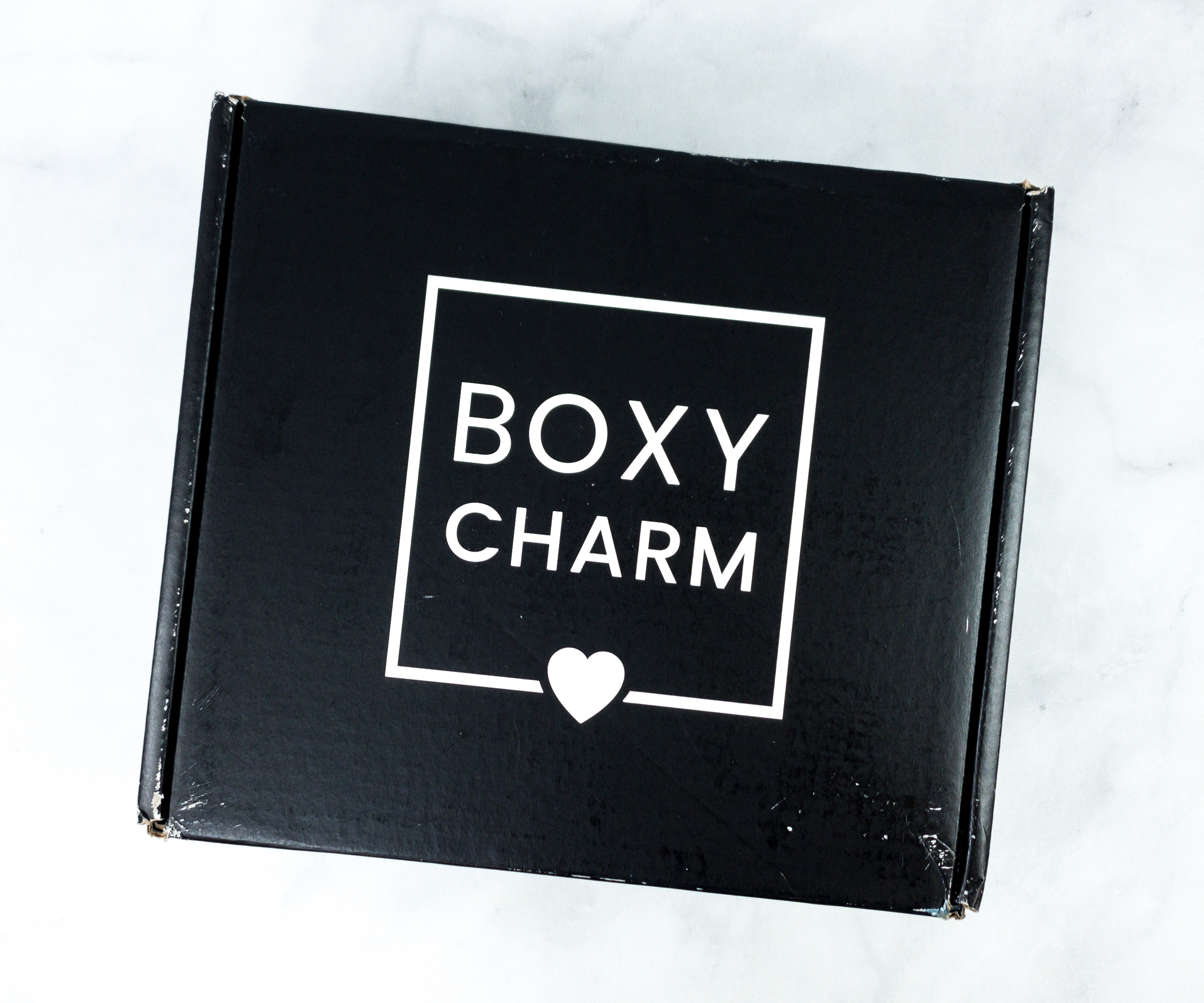 BOXYCHARM Premium is a beauty box from BOXYCHARM, separate from the regular/base BOXYCHARM and BOXYLUXE upgrade. For $35 per month, it sends 6-7 items with 1 item chosen by the subscriber. They also promise $175+ value in every box and no product overlaps. When you sign up for Premium, you must get the base/classic box for the month you signed up for and stay subscribed to that until you're off the waitlist for Premium. After you score Premium, you can let go of the base box if you choose.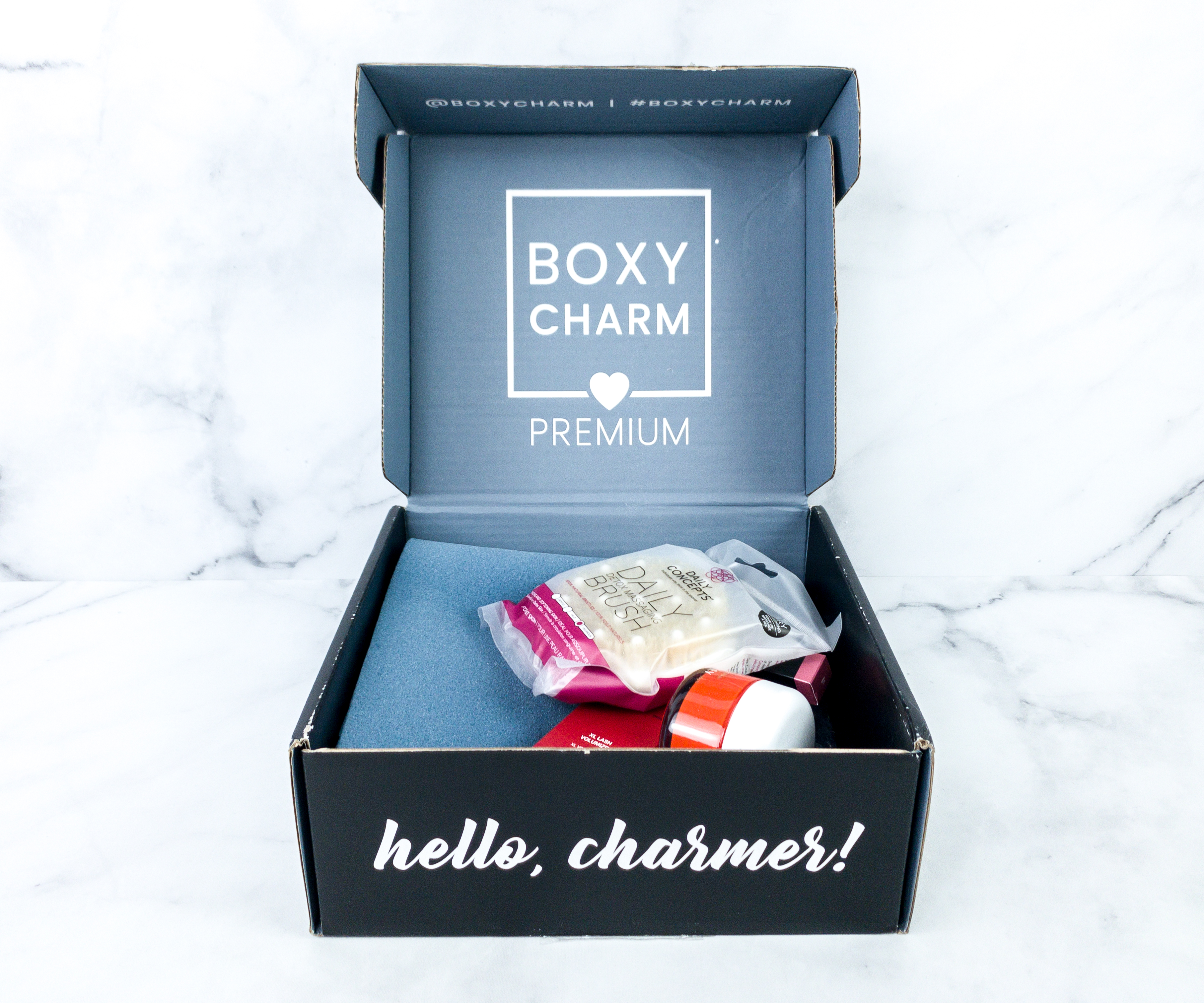 The items were cushioned with foam to protect them during shipping.
Some of the items arrived in their original packaging. There's no information card this month.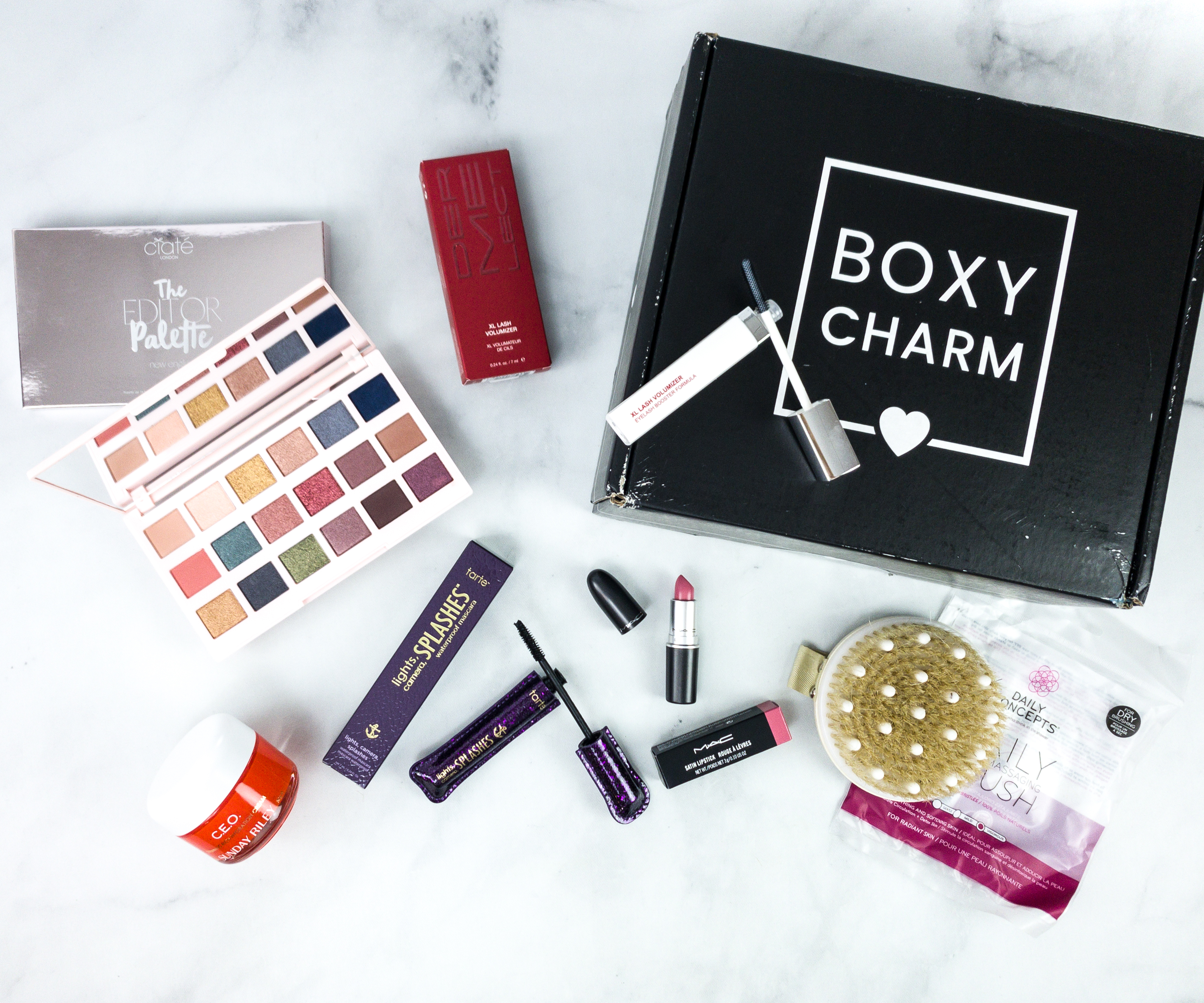 Everything in my August 2020 BOXYCHARM Premium! There may be variations in the box – see the full spoilers here.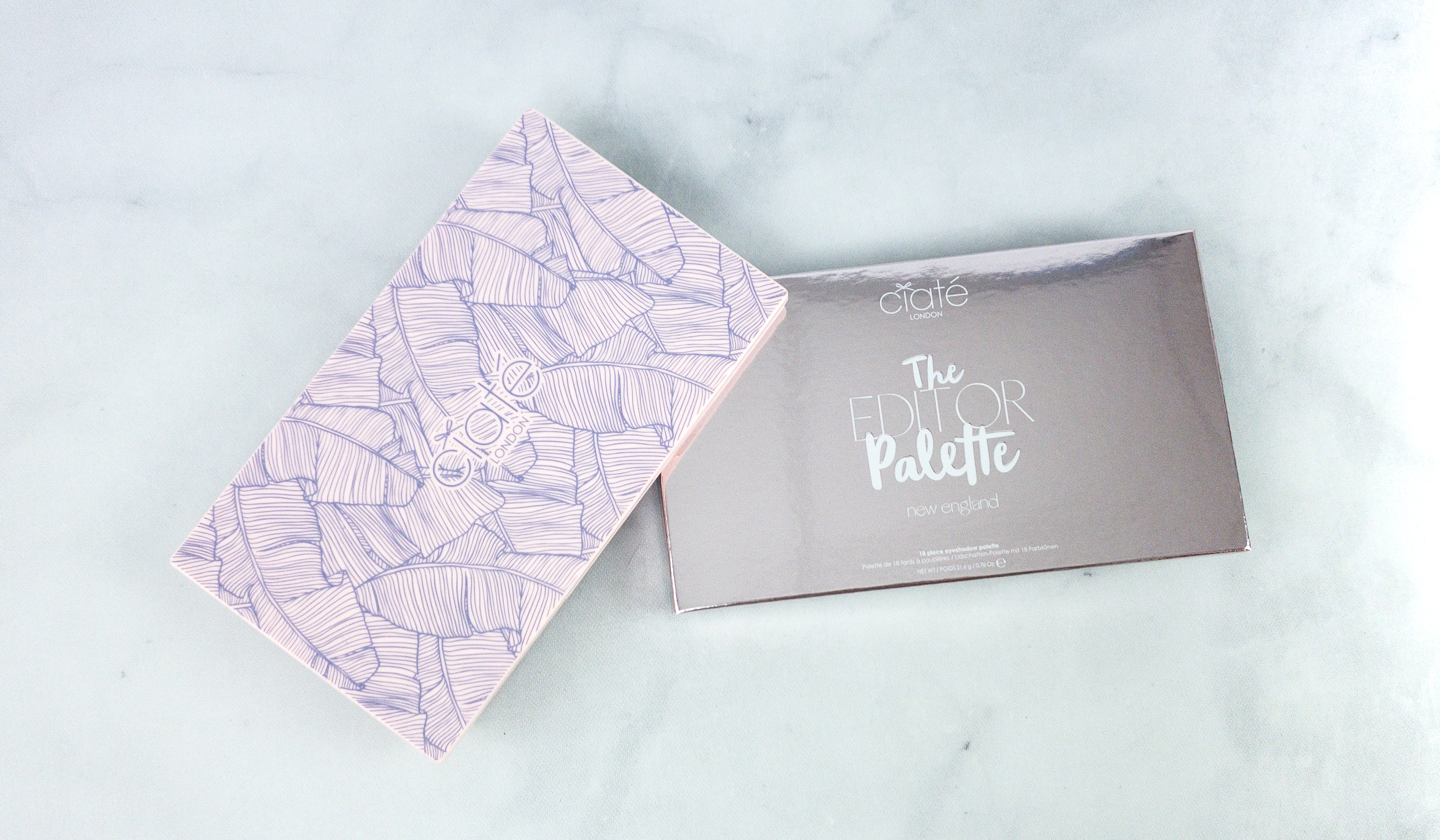 Ciate London The Editor Palette in New England (approx $37.98) Everyone gets this item. It's a full-sized palette, with 18 different shades to wear individually or to blend together for endless eye looks.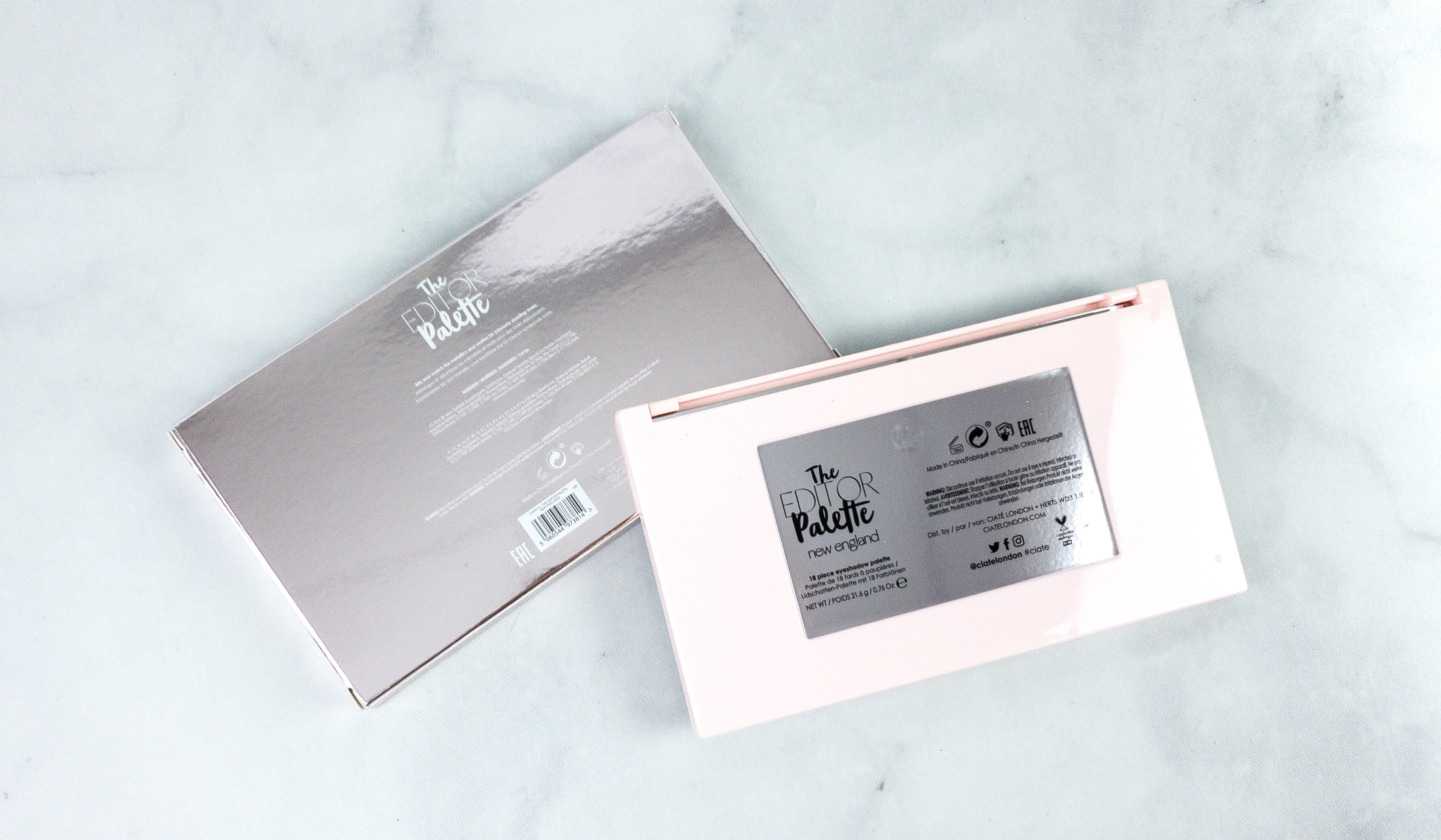 The packaging is sleek and lightweight. According to the label, this is made in China.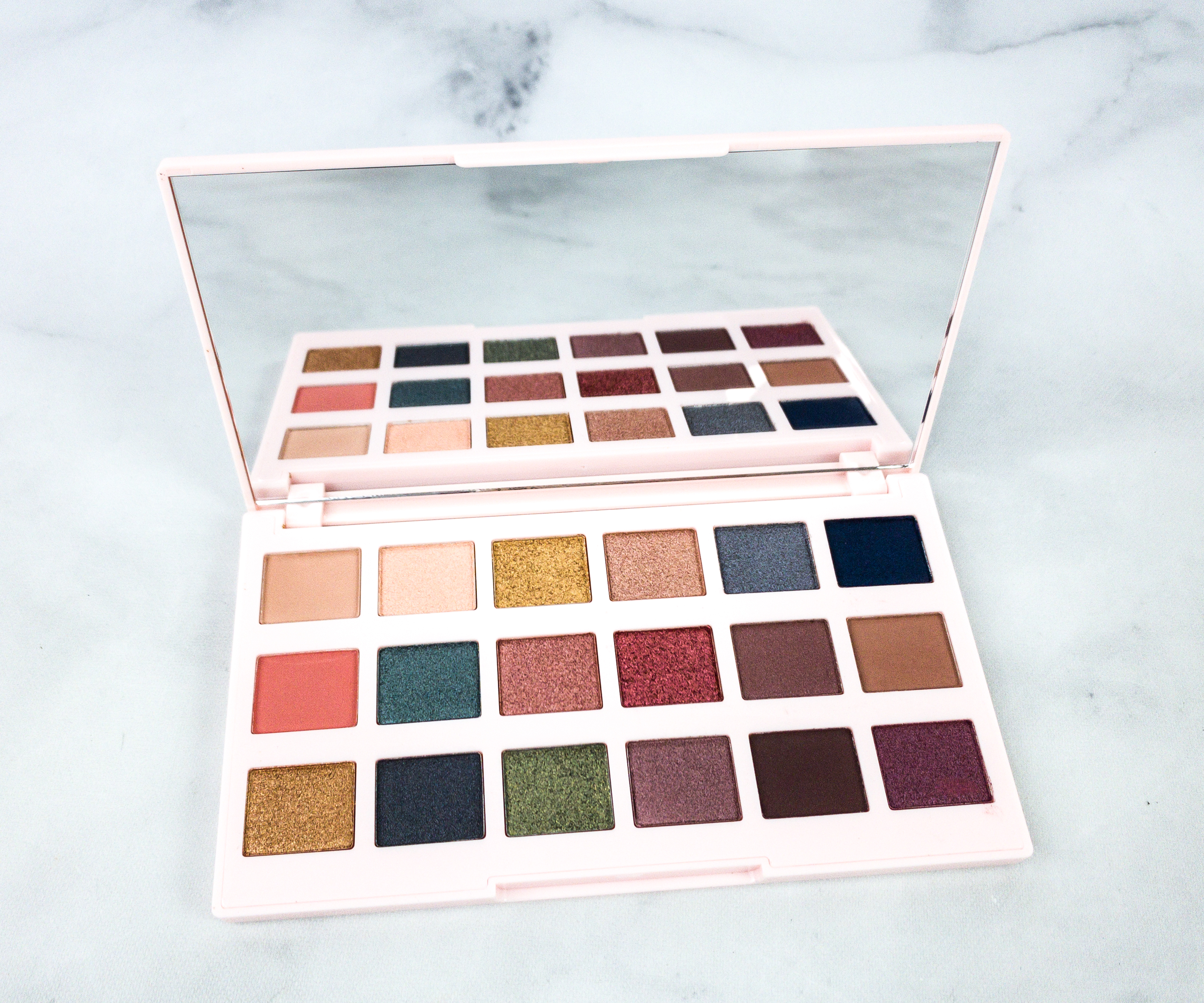 The color selection is great and I think they're more suited for fall than summer. This palette also comes with a big mirror which will be useful when retouching your makeup.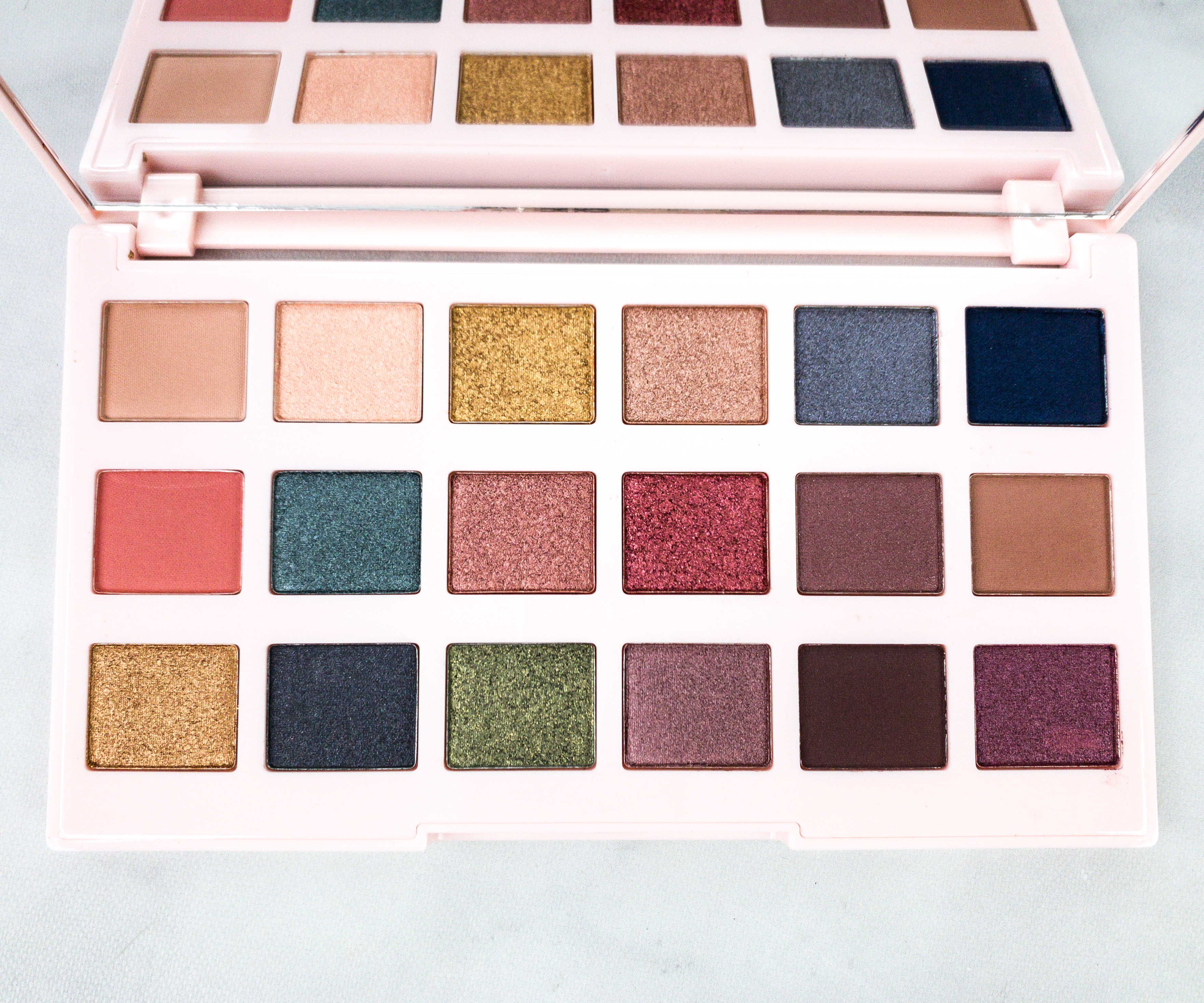 It has a mix of matte and glittery shades, and all of them are well-pigmented. They also glide smoothly on my skin like butter, making them easy to blend. If you want to achieve a soft-focus finish on your eye makeup, just use a fluffy blending brush, to buff the edges of the shadow!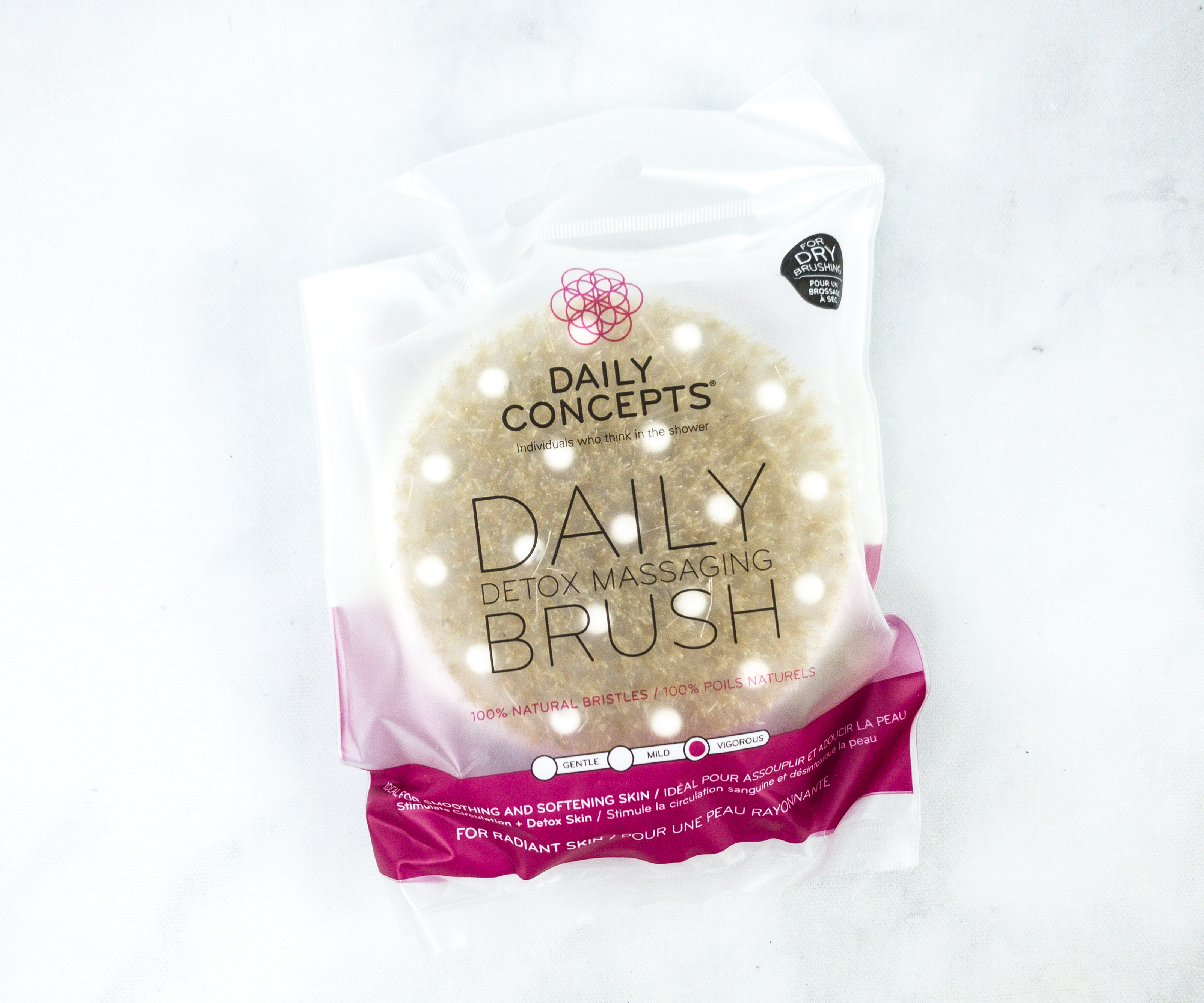 Daily Concepts Daily Detox Massaging Brush ($18) This is a variant item. Made with detoxifying nodules and bristles, this brush is ideal for dry brushing and massaging the skin, as pre-shower or bath ritual.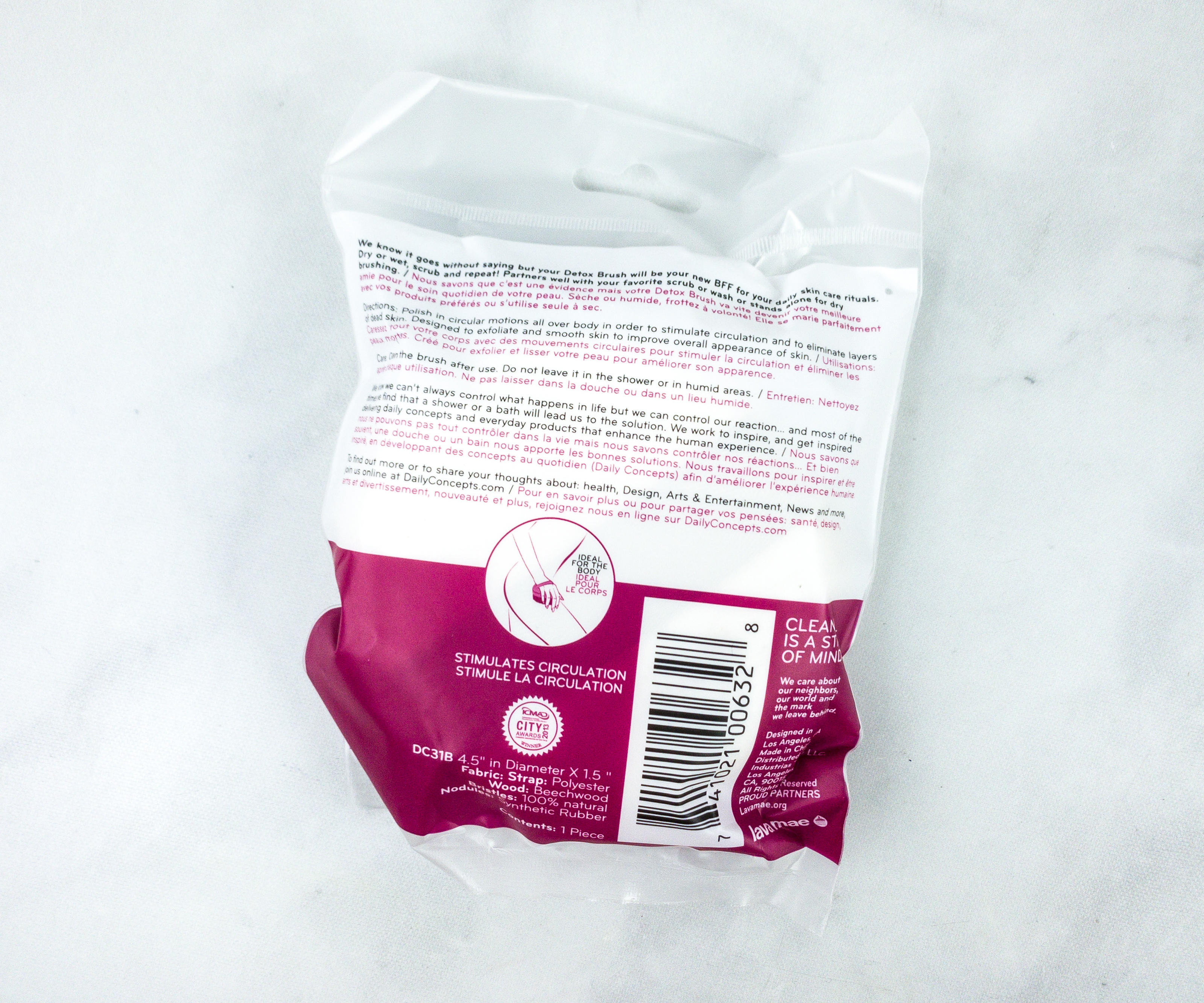 Its rough texture helps remove dead skin cells and also increases blood flow and circulation.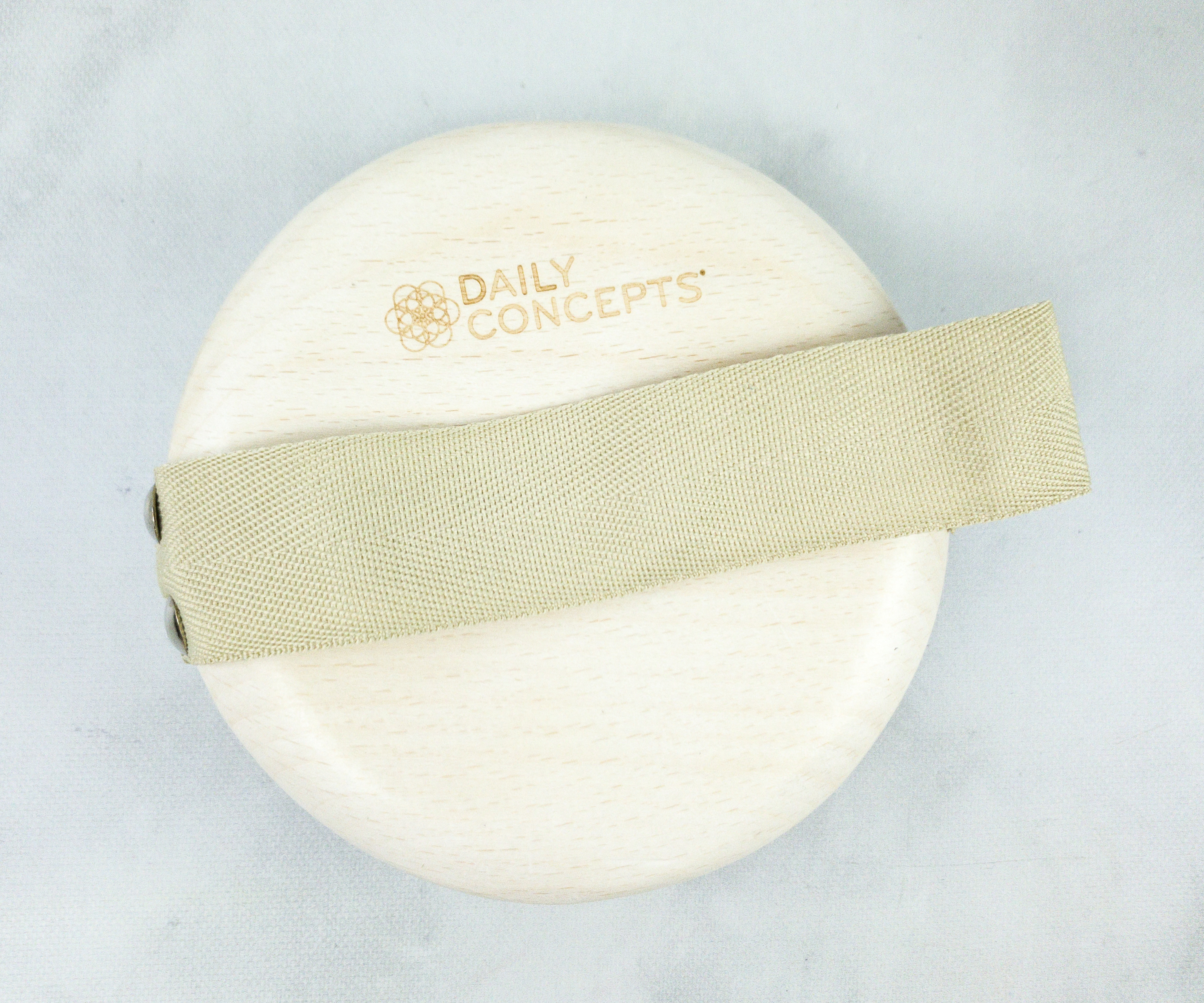 It comes with a handle where you can easily slide your hand in, giving you perfect control of the brush.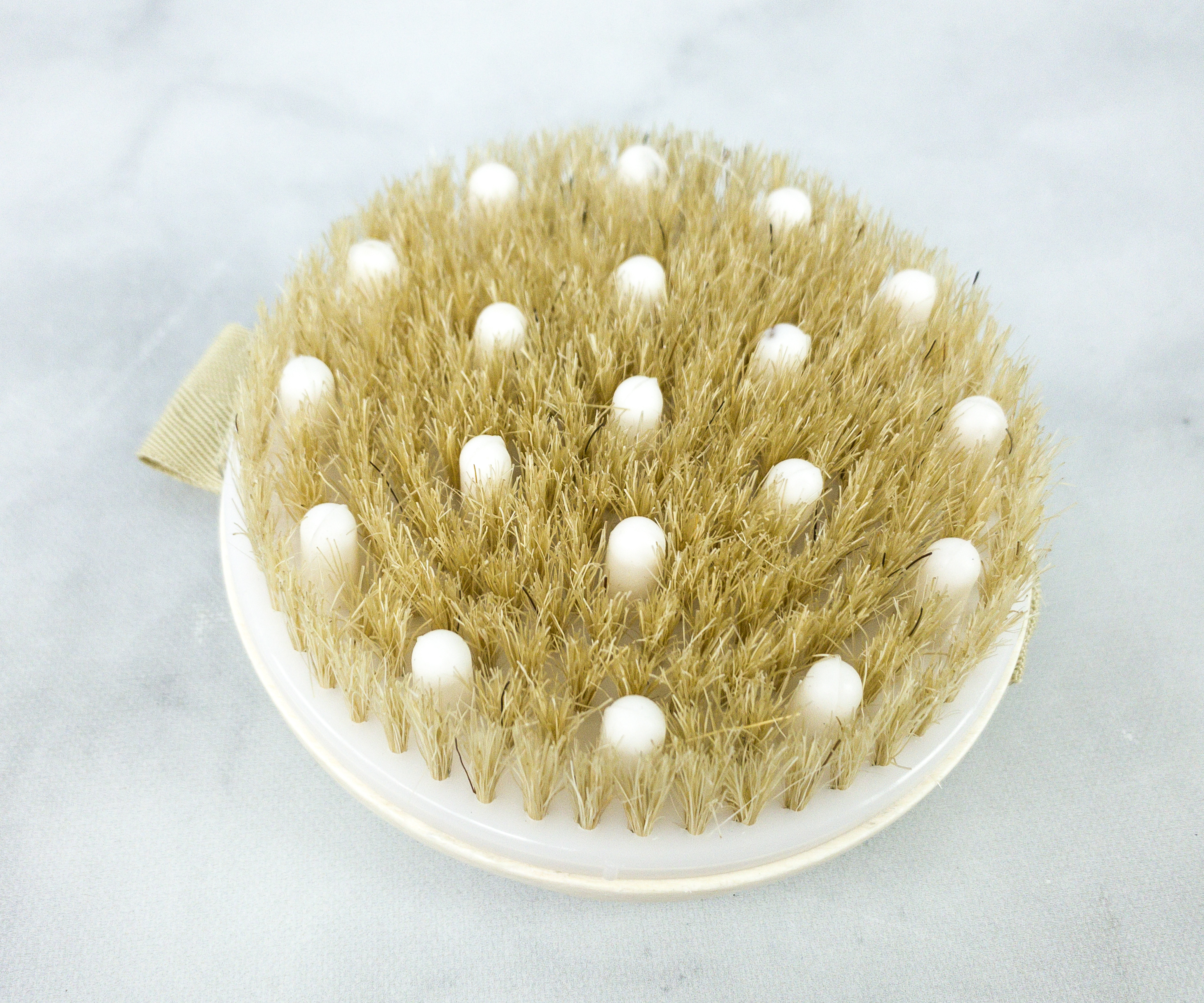 It's recommended to sweep the brush over the skin in long stroking motions or in circular motions on the stomach. Each brush lasts for 4-6 months. I love Daily Concepts items but I'd rather have a different one than this. I also didn't feel like it was a super premium item.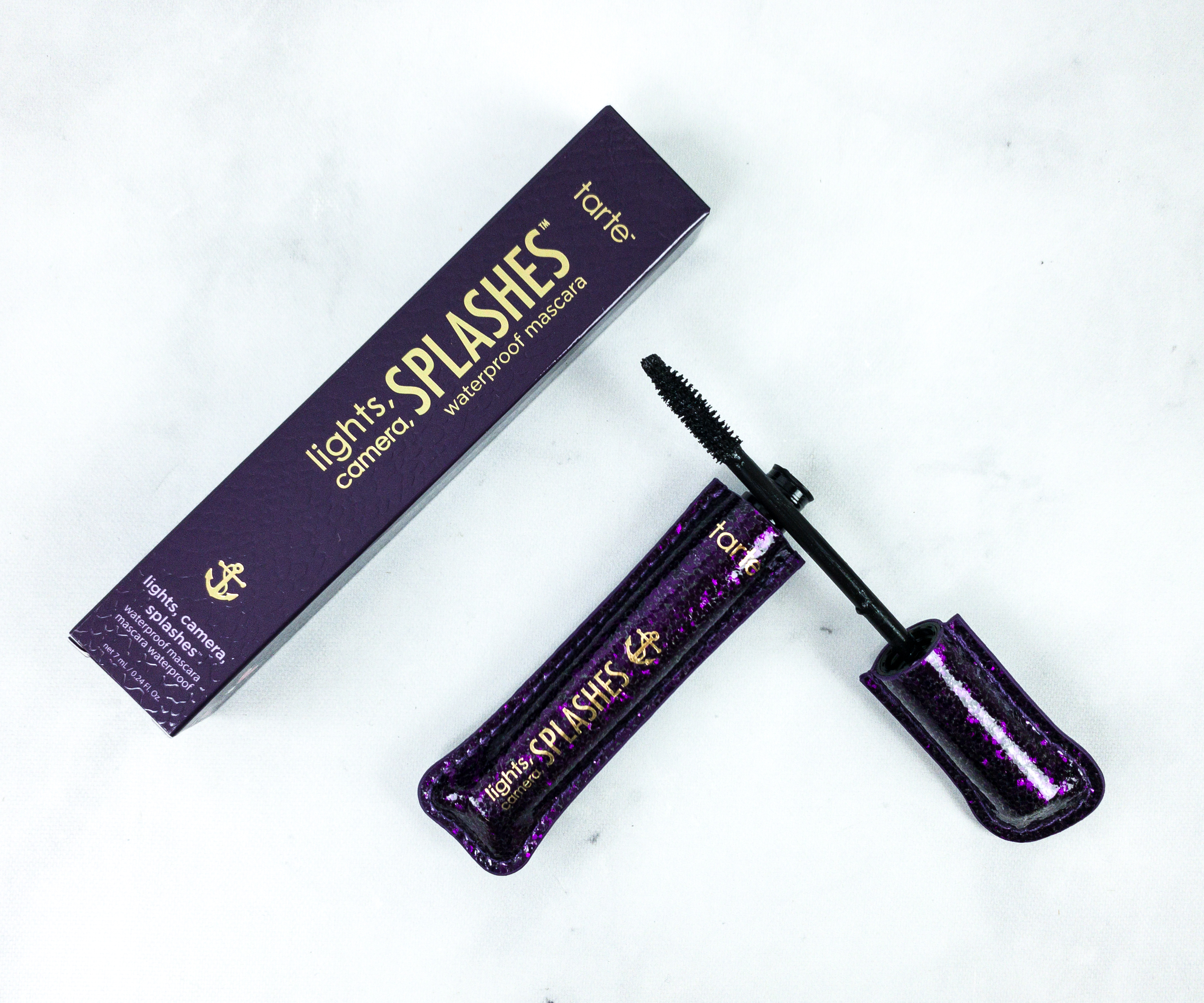 Tarte Cosmetics Lights, Camera, Splashes Waterproof Mascara ($23) This is a variant item. Here's a waterproof mascara infused with plant botanicals that nourish the lashes! I love that it stays on all day/night long, giving me one less thing to worry about. Also, I only need a few swipes of this to make my lashes look gorgeous. It's lengthening and volumizing! Another great thing about this mascara is that it's free from parabens, petrochemicals, sulfates, preservatives, oil, gluten, dye, talc, and fragrance.
Dermelect XL Lash Volumizer ($49) Subscribers may receive this or Too Faced Born This Way Ethereal Setting Powder. It's another product for the lashes, a formula that helps thin and weak lashes become thicker and stronger! The lash booster includes a trio of multi-peptides, which are Sympeptide XLash, Capixyl, and Widelash. I like that it's lightweight and non-sticky! Since it comes with a brush applicator, putting it on my lashes is also a breeze. This lash boosting formula ideally applied once a day, at bedtime. It also works for eyebrows!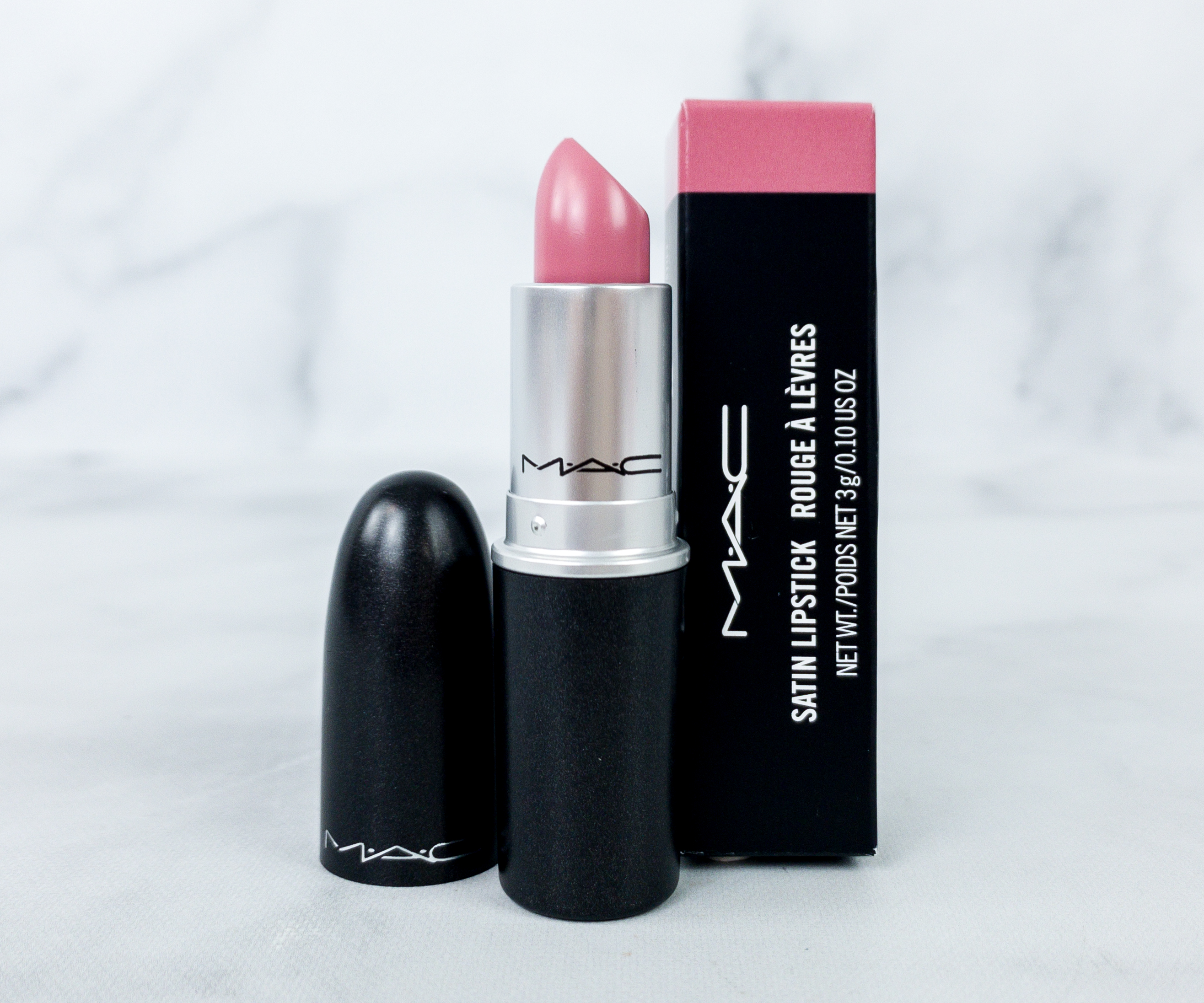 MAC Cosmetics Satin Lipstick in Snob ($19) This is a variant item. This creamy lipstick boasts of a buildable coverage and a gorgeous satin finish. I received it in Snob, a Barbie pink shade. I love that it's not too bright, but adds a nice pop of color on the lips. If you want to try a pink shade that is not too overwhelming, this is a good choice.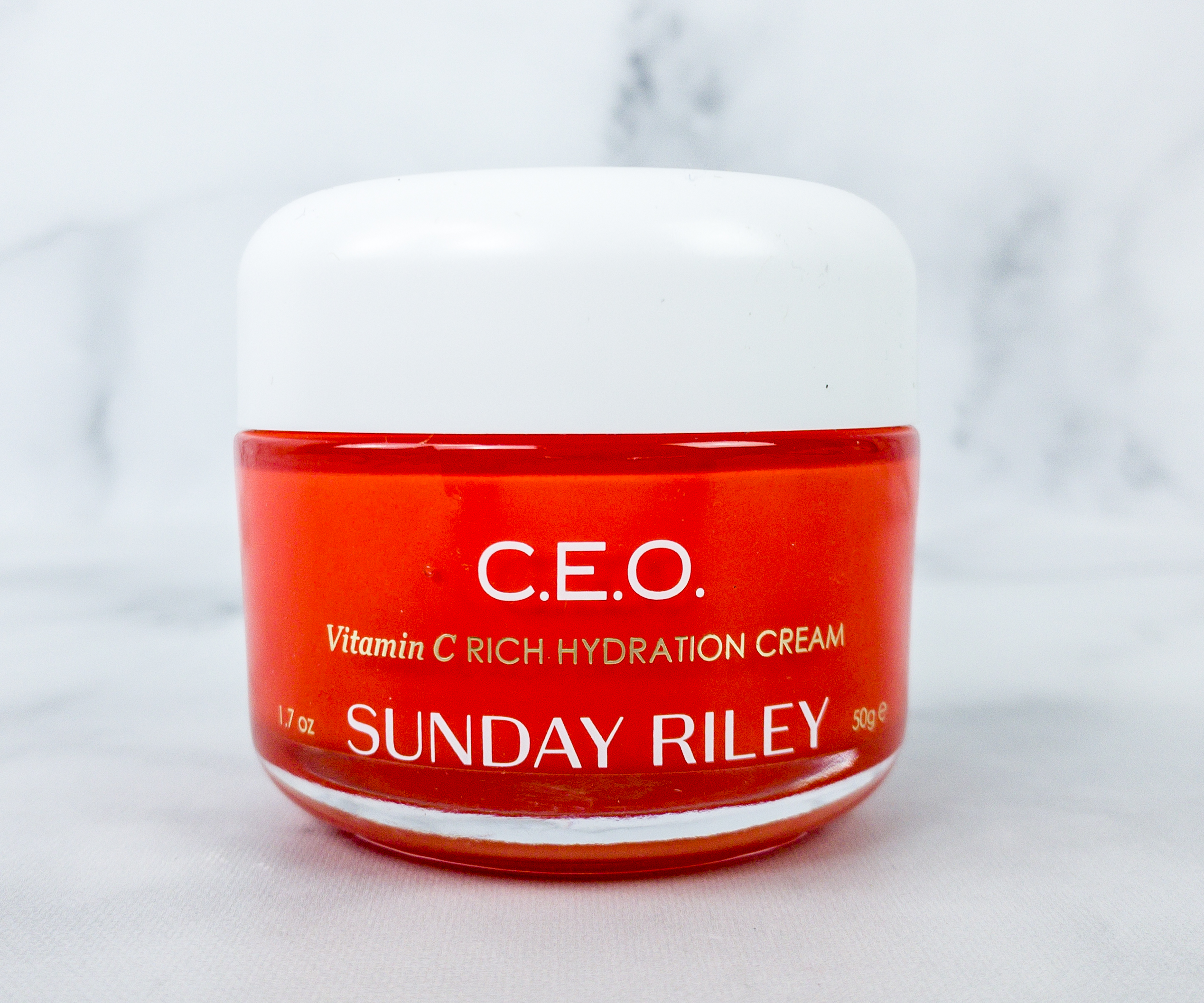 Sunday Riley C.E.O. Vitamin C Rich Hydration Cream ($65) Subscribers may receive this, Sunday Riley A+ High Dose Retinoid Serum, or OLEHENRIKSEN Banana Bright Face Primer. This cream contains a more potent and advanced vitamin C called THD ascorbate, which targets signs of aging and skin dryness!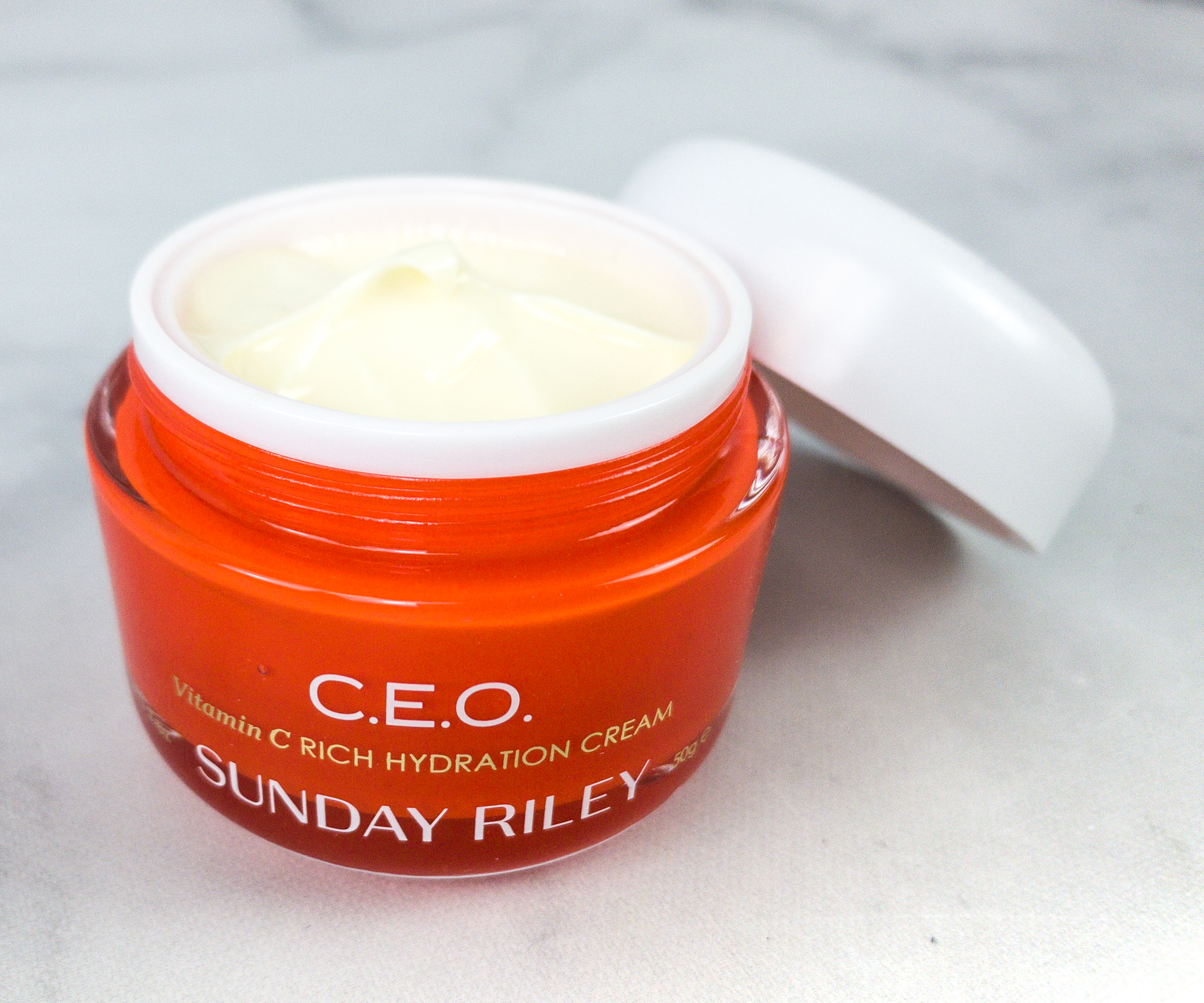 Aside from its anti-aging and moisturizing properties, this cream helps protect the skin from environmental stress and pollution-induced damage. The cream is thick and rich but doesn't leave the skin greasy. Consistent use promises visibly softer and brighter complexion as well. The light, citrusy scent is just a bonus!
My BOXYCHARM Premium has a good mix of skincare and makeup items, with a total retail value of $212! My favorite item is the vitamin C cream because it's gentle and it gives my skin its much-needed hydration. Sunday Riley products never fail me! The lash booster is also a promising product, as well as the mascara infused with botanicals. For makeup lovers, there's the palette with nice colors, but I think they are more suited for fall than summer. Plus points for the buttery smooth formula! Of course, let's not forget the MAC lipstick with a lovely pink color and satin finish. That one looked great on my lips. Overall, it's a nice curation! It's always great to receive way more than what I paid for the box!
Did you get BOXYCHARM Premium? What's your favorite item?